Are you tuning in to my TV segment on Kansas City Live this morning? I'm sharing some of my favorite tips for back to school shopping, and I wanted to share this free printable Back to School Clothes Shopping List with you as well! Read on for everything you need for back to school clothes shopping…
Inventory Your Current Closets
Your first step in back-to-school shopping is to inventory your children's closets. Donate or sell items that are the wrong size or style for your kids.
If you choose to go the selling route, check out my post on how to sell on Facebook Marketplace fast! Then, use the money you make to put towards new looks.
Back to School Clothes Shopping List
This free printable back to school clothes shopping list is a great resource to make sure your kids have everything they need in their closets!
Capsule Wardrobe
I wrote before about how to create a capsule wardrobe for baby, and I still employ most of those same tactics as my kids are growing. My kids wear a lot of black, white, and grey–this makes it easy to coordinate outfits, because everything matches. Plus, I can buy a lot of gender-neutral items [like coats and boots] that both kids can wear.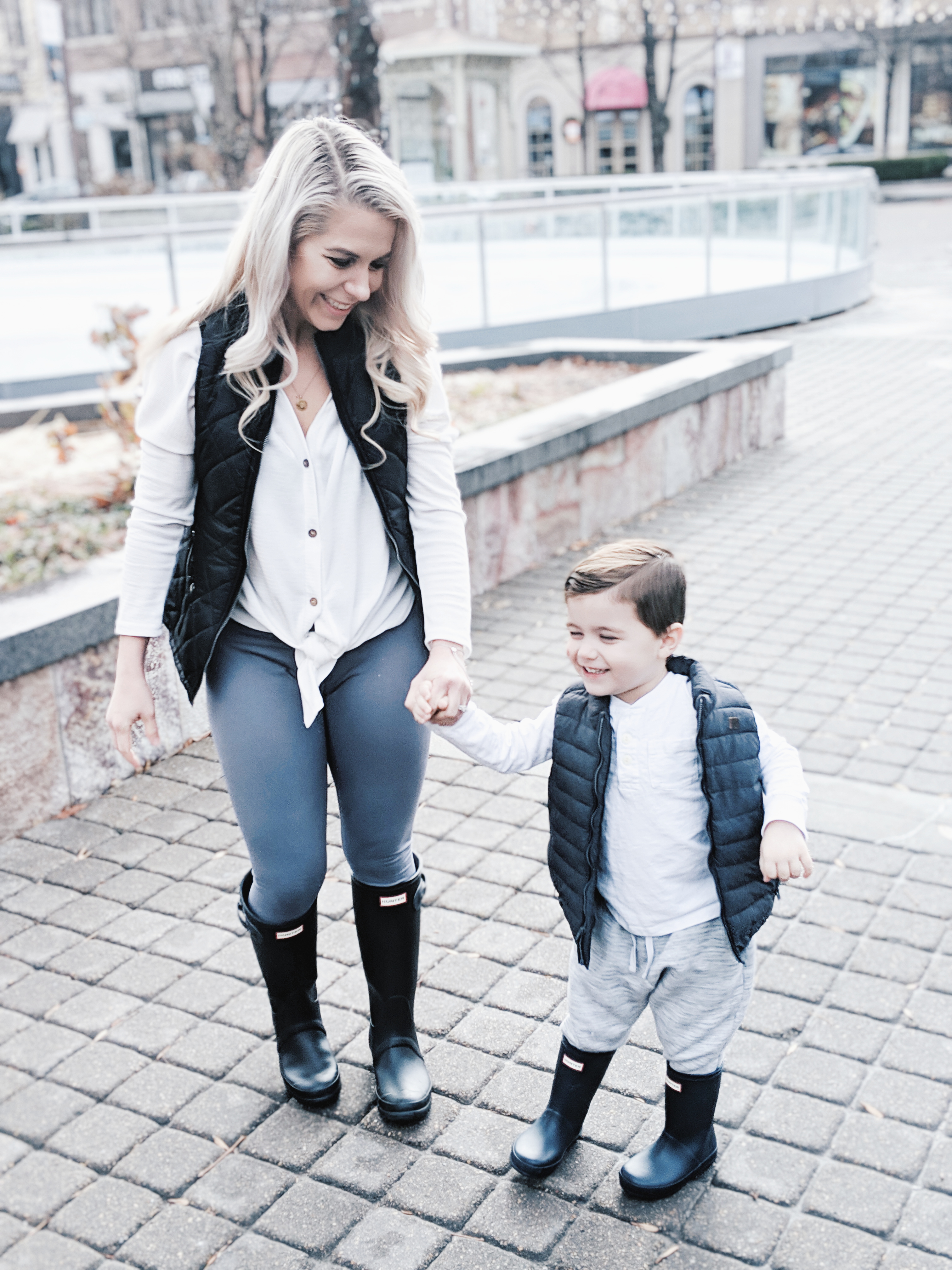 [All the details of this look are linked in this post on Mommy & Me winter outfits!]
Obviously, you don't have to take the capsule wardrobe approach. But if it's something you've been considering, back-to-school is a great time to pick up some neutral basics to start the foundation.
Back to School Trends 2019
Below are some of the biggest back to school trends of 2019! I've linked details to each look right below the photo so you can easily find details for any outfits you're interested in.
Plaid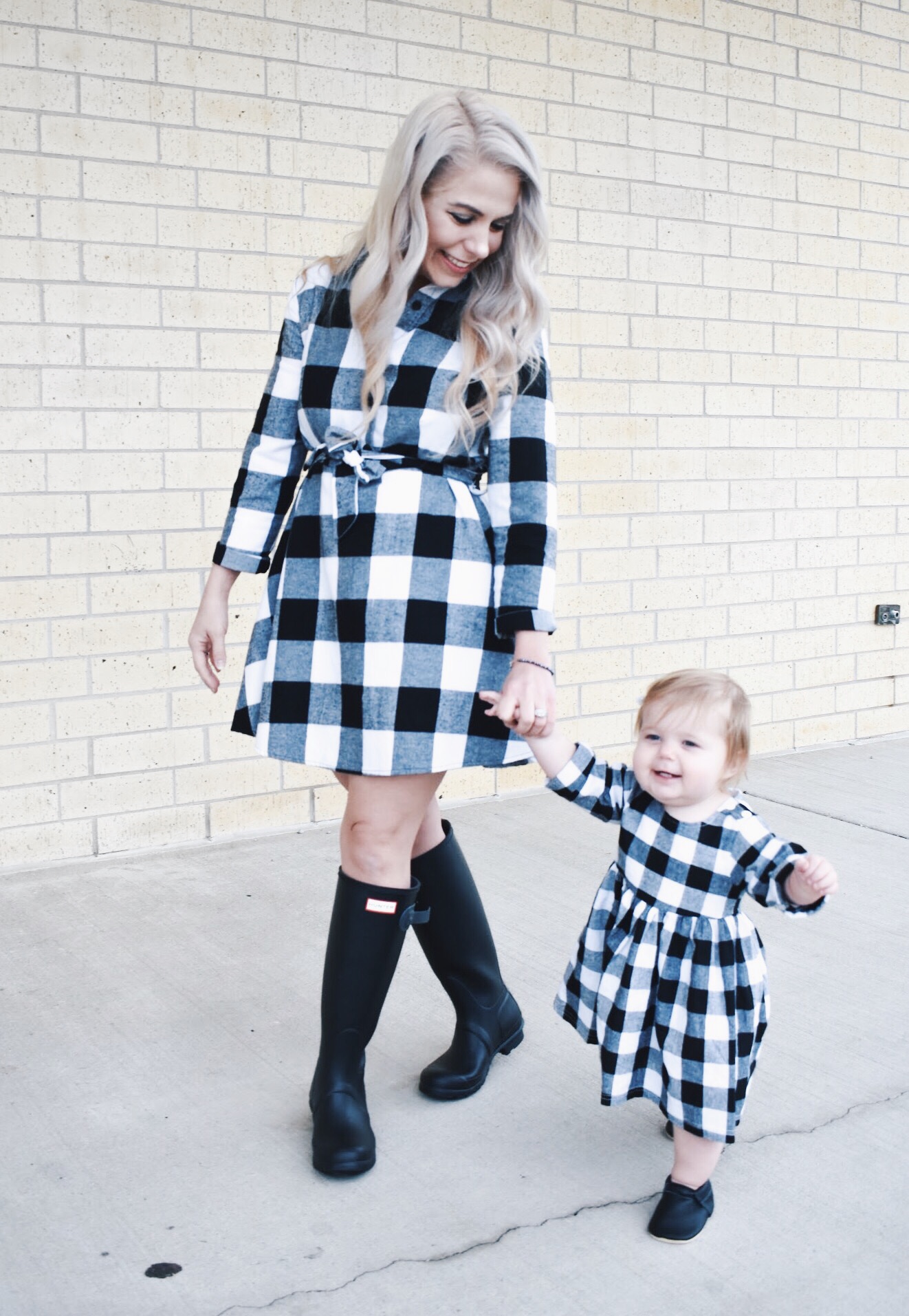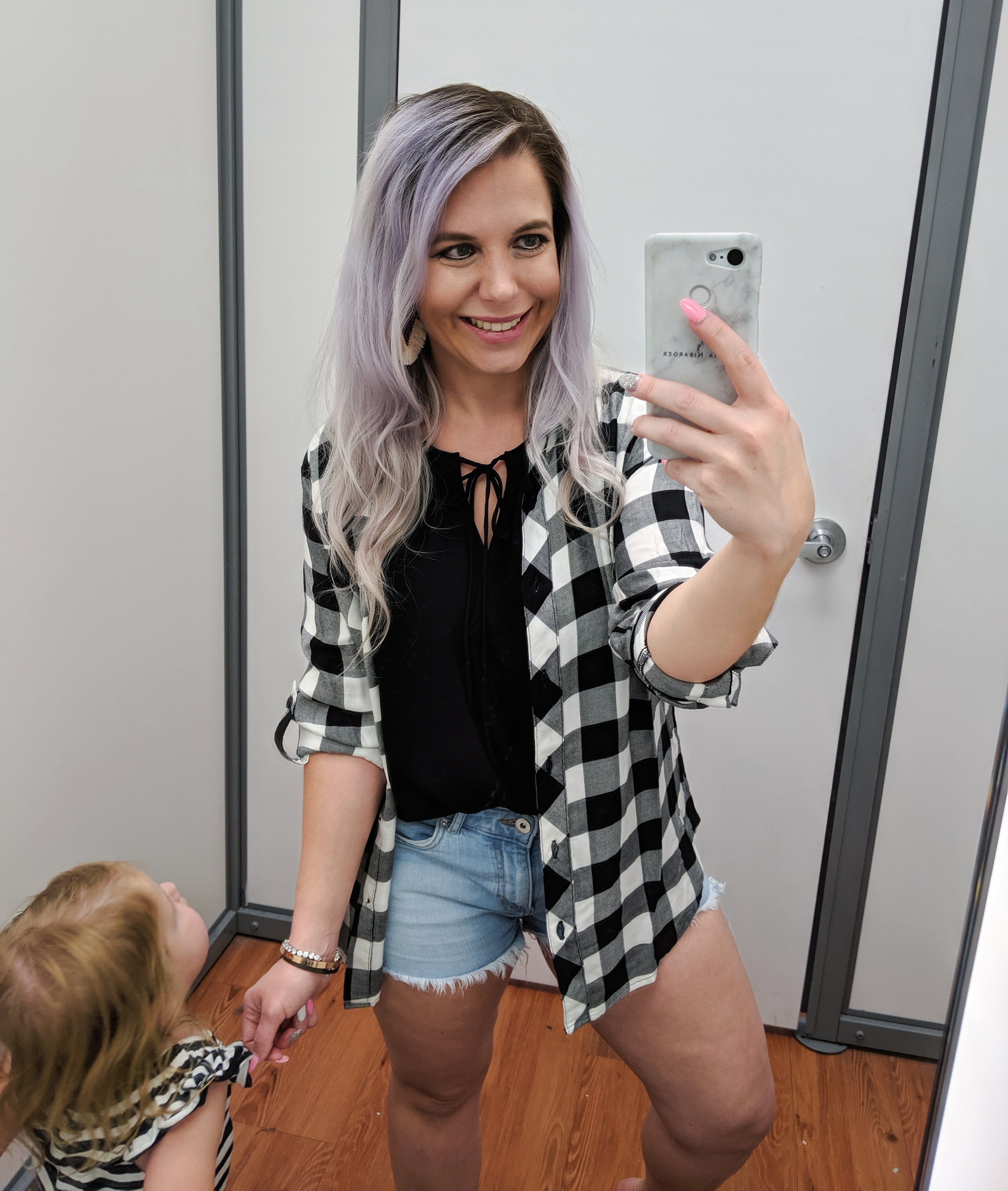 [$15 Plaid Button-up from Walmart, of all places!]
Animal Print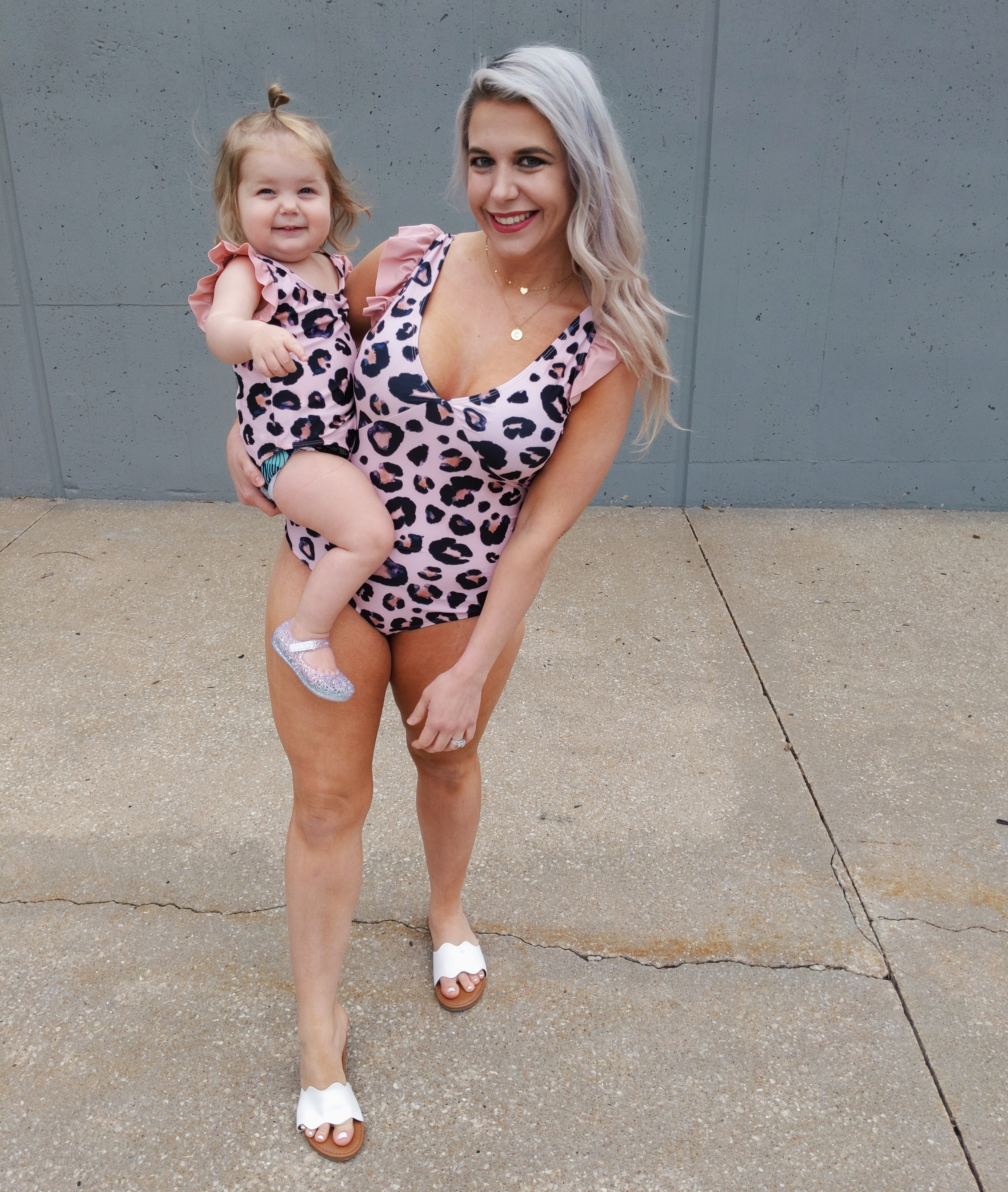 [Mommy and Me Leopard Print Swimsuits]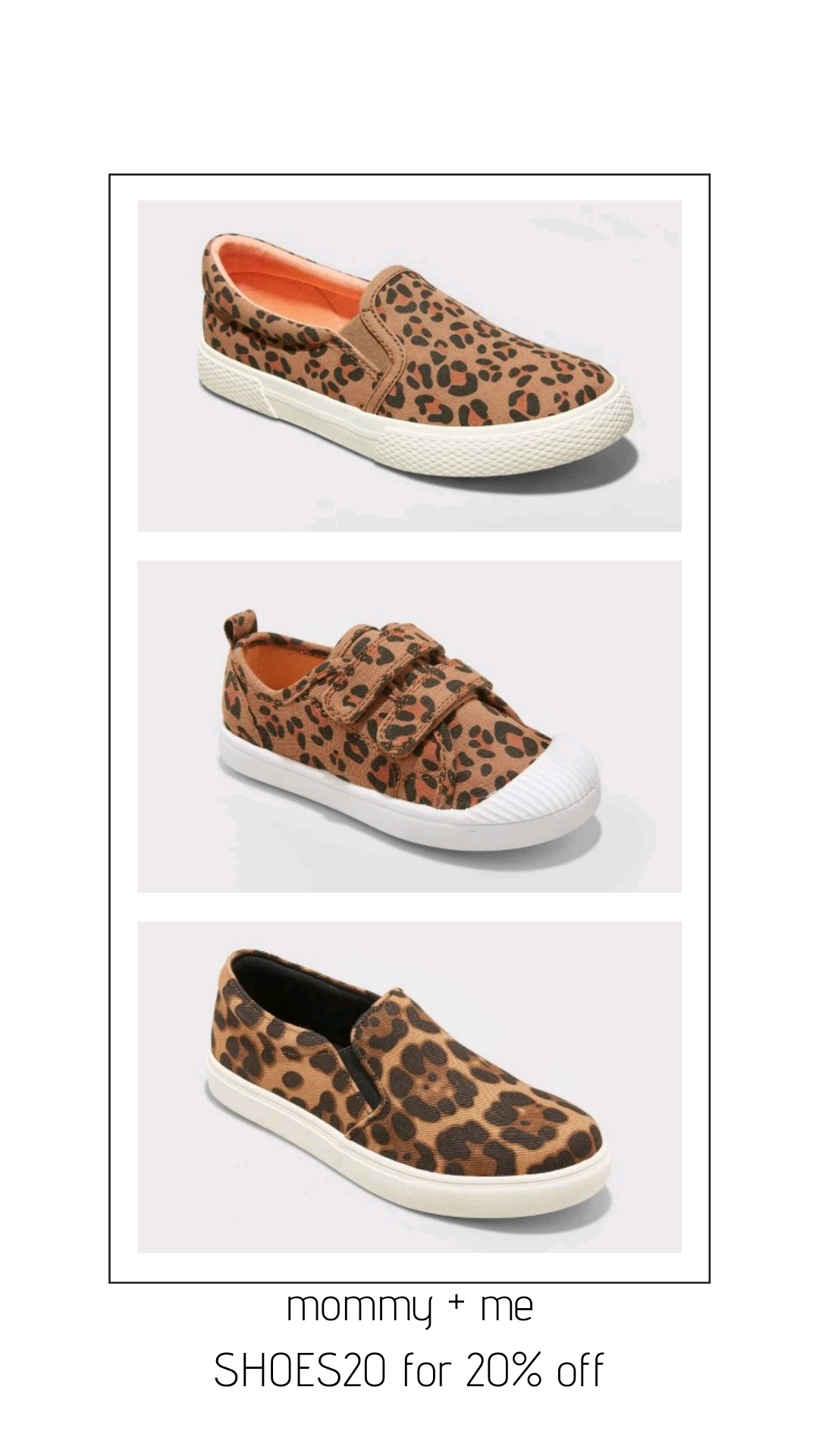 [Leopard Print shoes for the family! I'm not sure how long the 20% code will last so grab them now if you're interested!]
Teddy Coats/Sherpas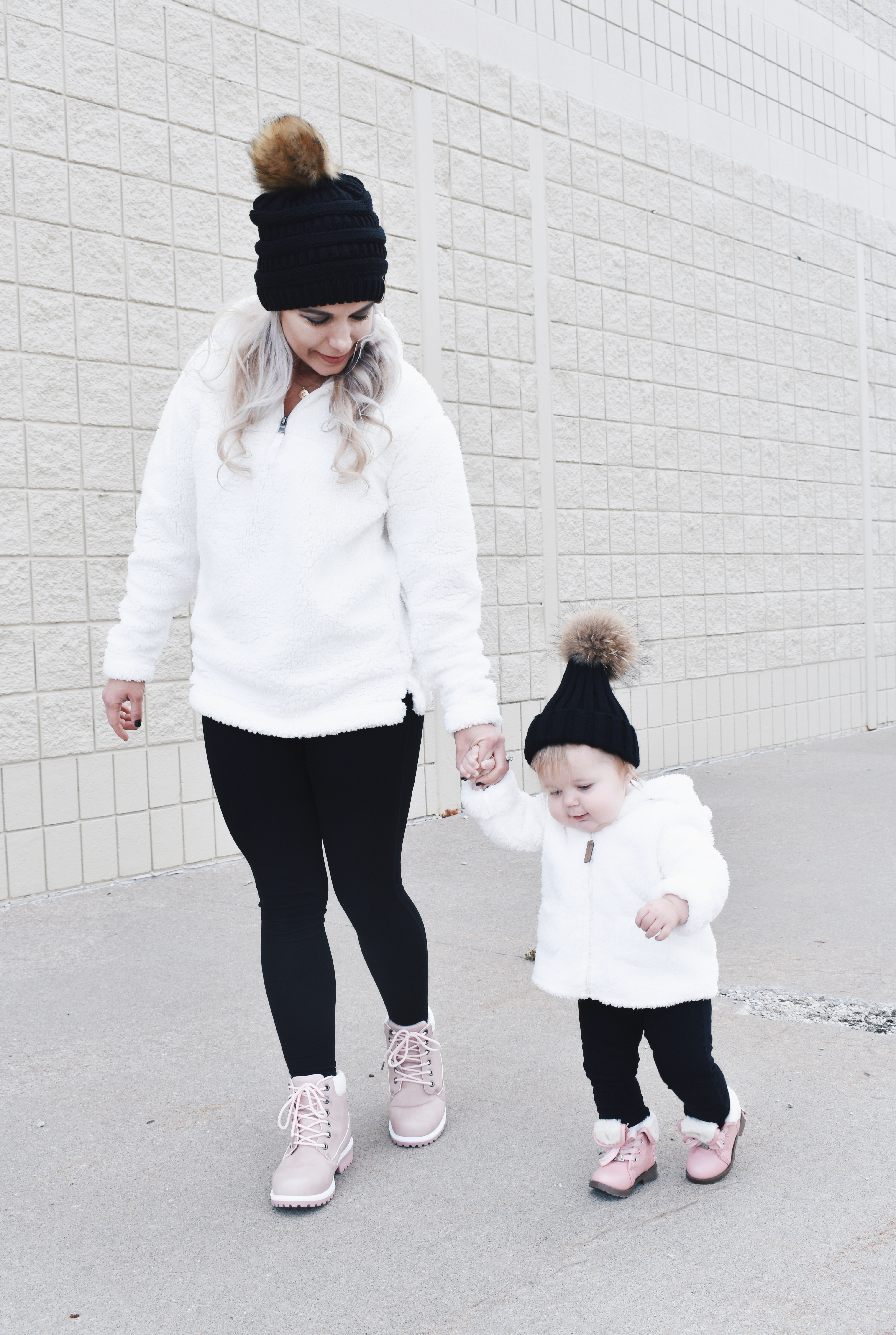 [Mom and Daughter Matching Winter Outfits]
Stripes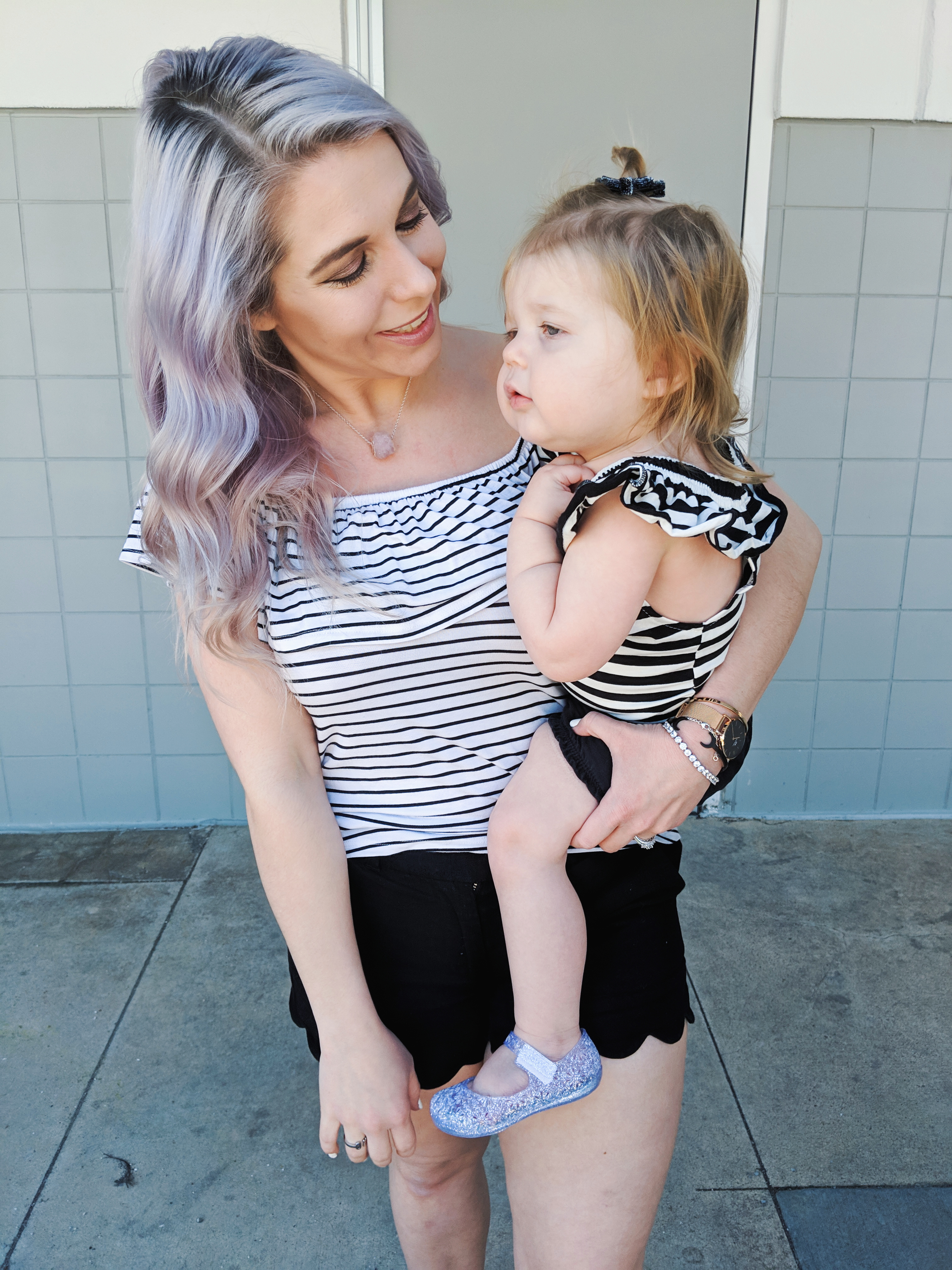 [Affordable Mommy and Me Outfit Ideas]
Graphic Tees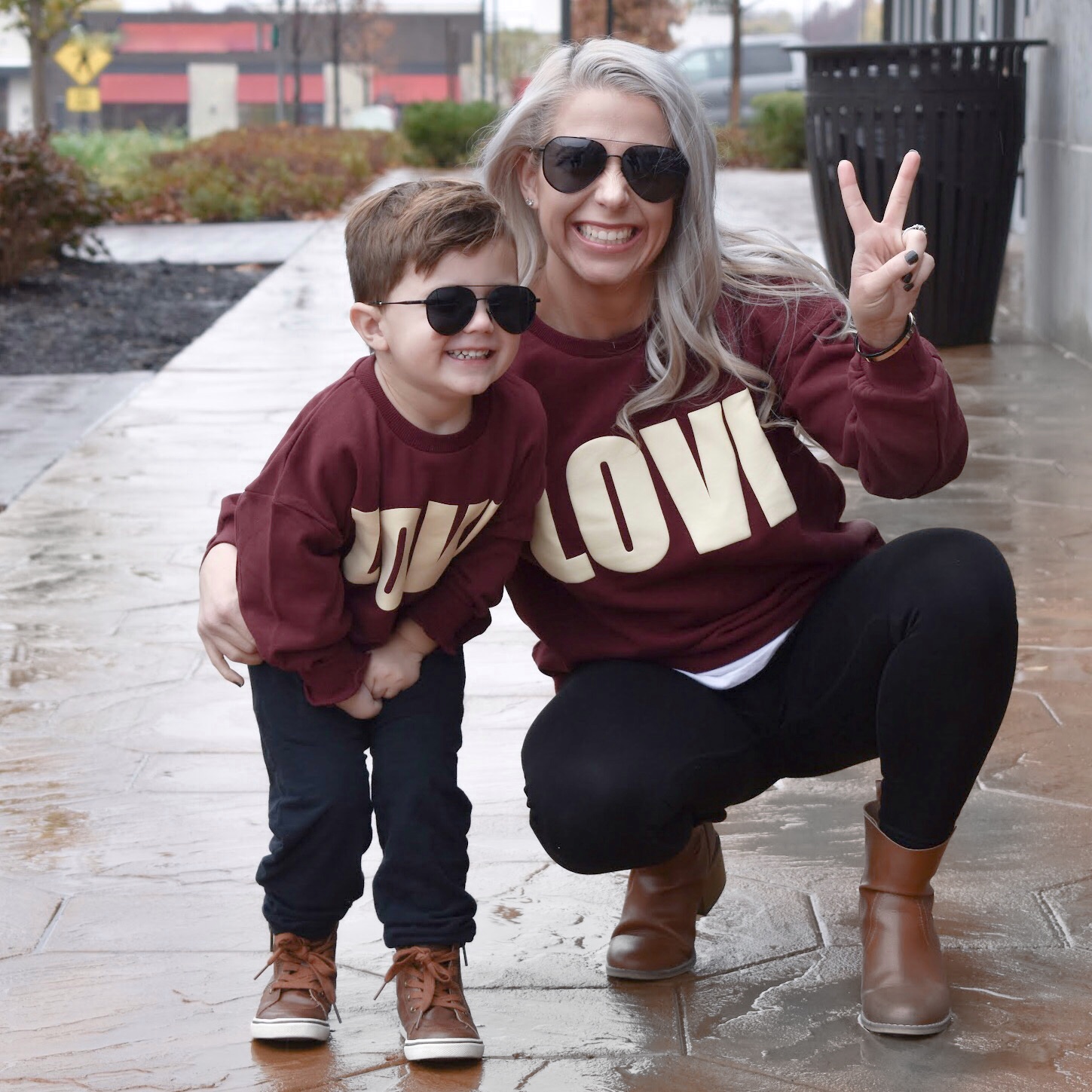 [Mommy and Me Outfits for Boy Moms]
Don't Forget Special Outfits
Don't forget about a special outfit for the first day of school! That first Picture Day will creep up on you too, so now is a great time to grab a nicer outfit and tuck it back for the occasion. My son loves to wear athletic shorts + a t-shirt just about every day, but I try to pick up a couple nicer outfits that will work for Picture Day or the random dressier occasion.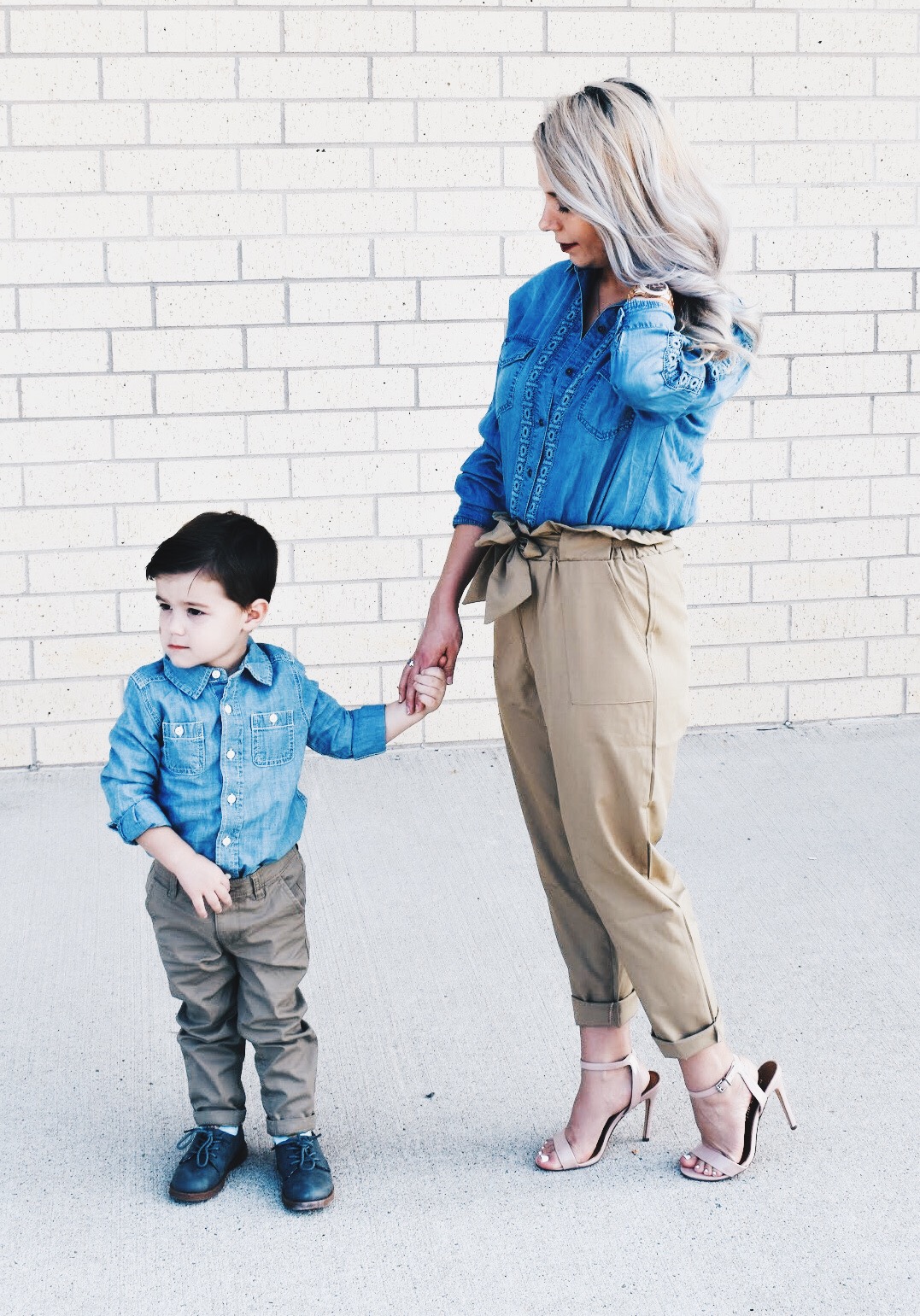 Also, remember to pick up some clothes in your school colors for spirit days!
Sports Uniforms and Gear
Another often-overlooked area is sports uniforms and gear. Do your kids need new practice wear? If they're swimmers [like my kids!], how do swimsuits/trunks fit? How about goggles? Does your little gymnast need new leotards or grips?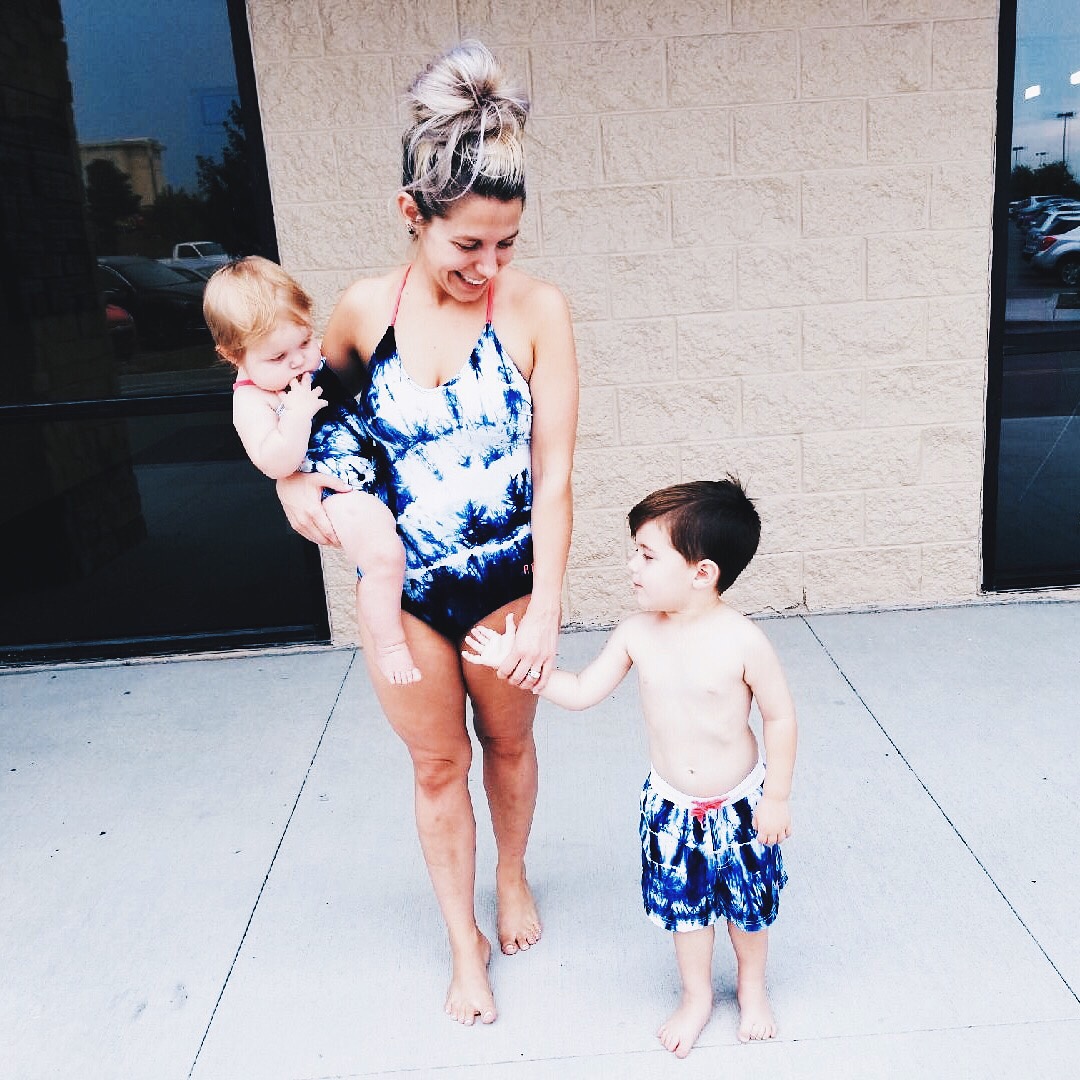 [The three of us look forward to our weekly swim date!]
Pro tip: Connect with other moms at your kids' gym/facility to see if they'll sell off old uniforms/gear for cheap.
Plan Ahead for Bad Weather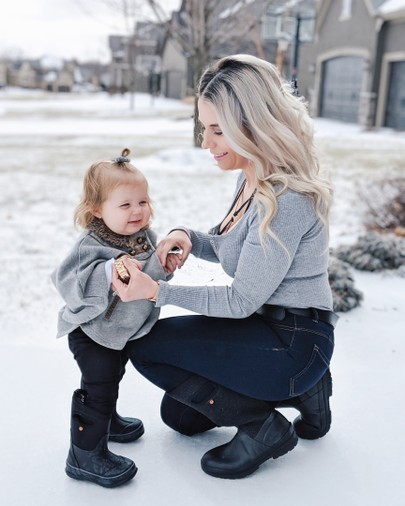 [Mom and Daughter Winter Outfits]
Make sure you have winter coats, boots, gloves, rain gear, etc. on hand. Kansas City weather is unpredictable, so you never know when your kids will need that gear!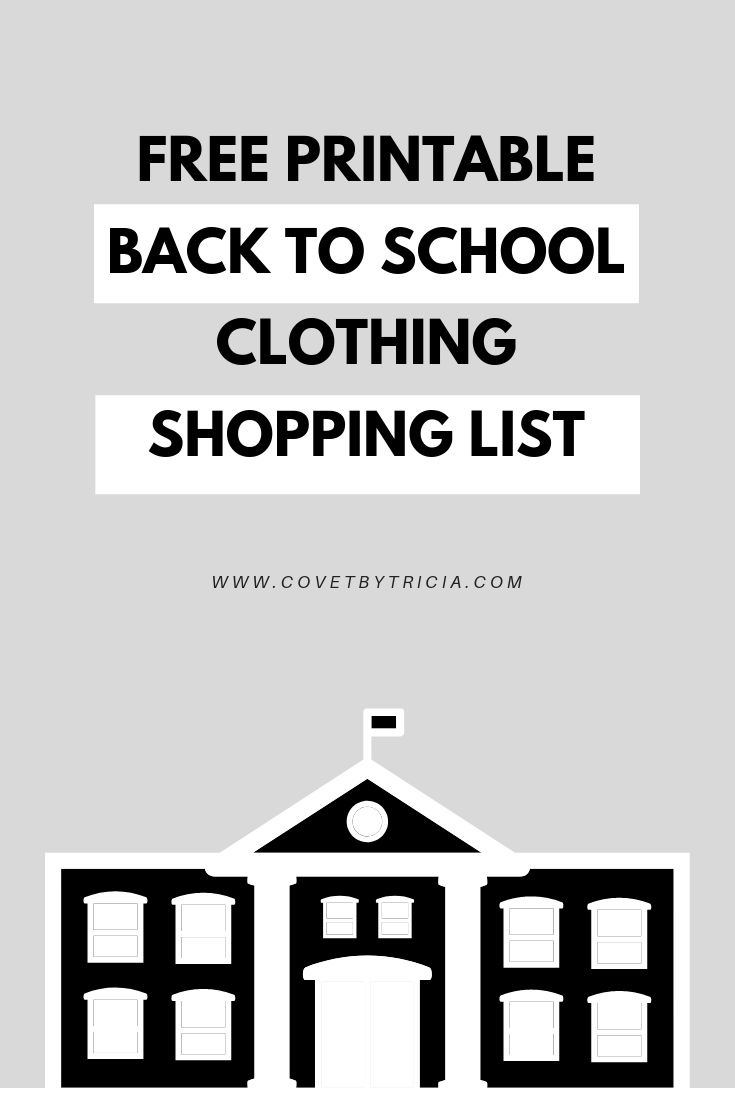 Pin this free printable Back to School Clothes Shopping List for later!
Read these next: