This post is sponsored by Carter's; however, all thoughts and opinions are my own.
Getting two kids plus myself ready in the morning is… well, let's just say not easy. Over the years, I've started building somewhat of capsule wardrobes for my kids. I don't follow the capsule wardrobe "science" exactly, because lazy. But I have a great mom hack to share with you on how to build an easy capsule wardrobe for Baby and get your little ones ready for the day more quickly!
With a new season comes time to update the family's wardrobes, so it's the perfect time to discuss how I buy baby clothes.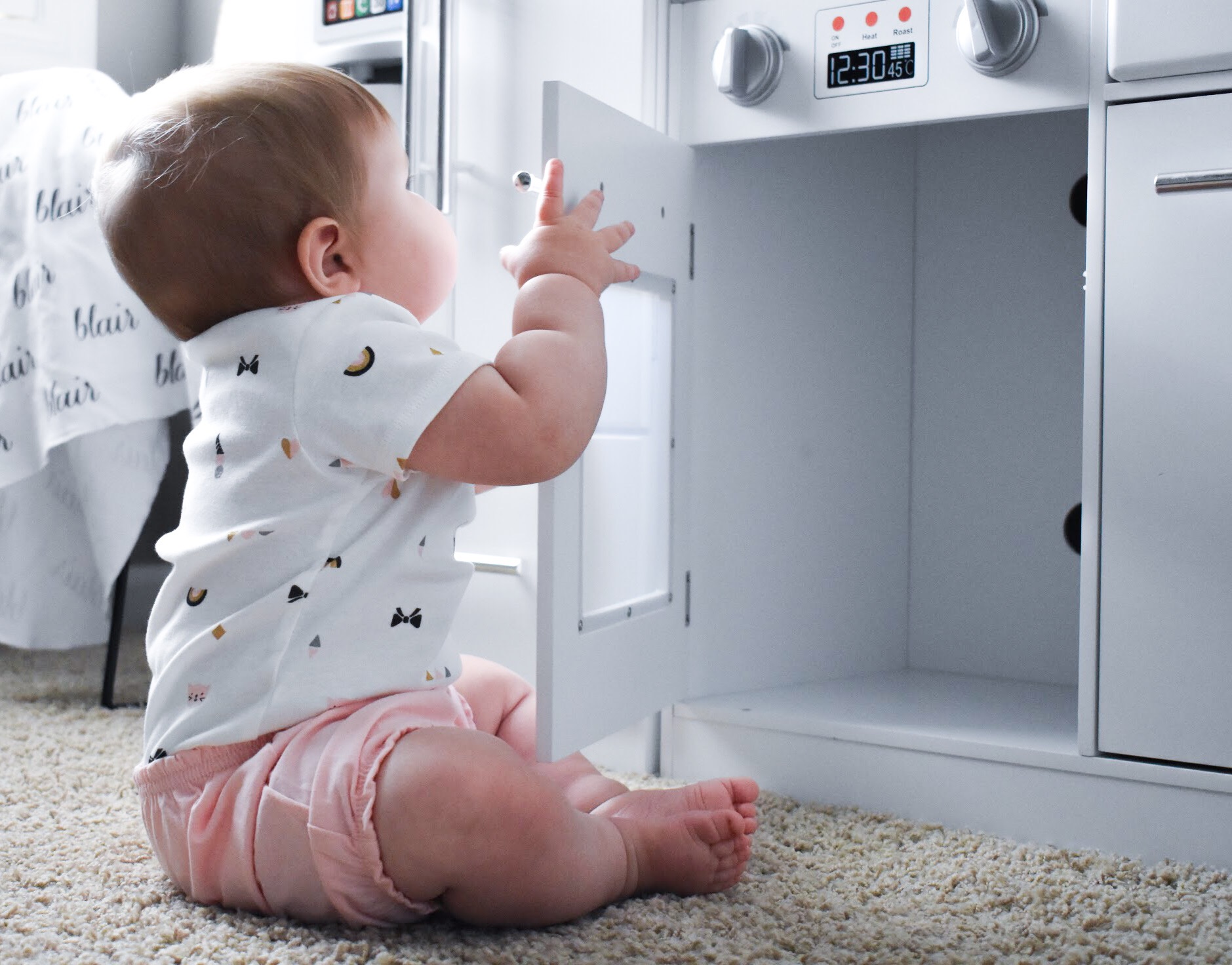 Are you ready for this?
Basically, I make sure everything in their closet matches almost everything else in their closet.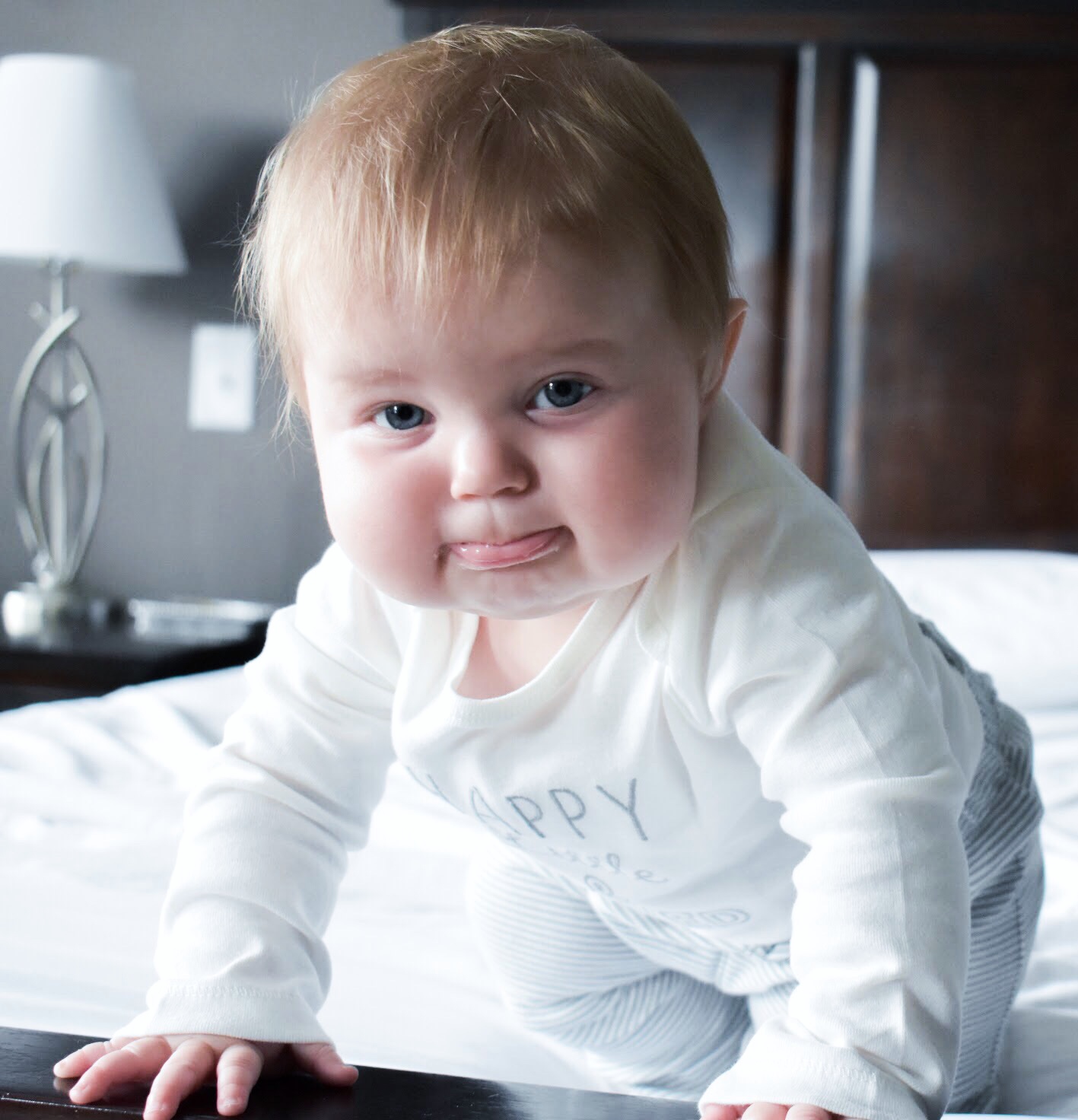 Yeah, it's not rocket science. Sorry.
But seriously, I started dressing Colton in a lot of black + white + grey when he was a little guy just because I though it was cute. Little by little, I gravitated toward buying those pieces, and pretty soon, the vast majority of his closet matched. And it makes getting dressed sooooo much easier when you can grab any shirt to match any pant.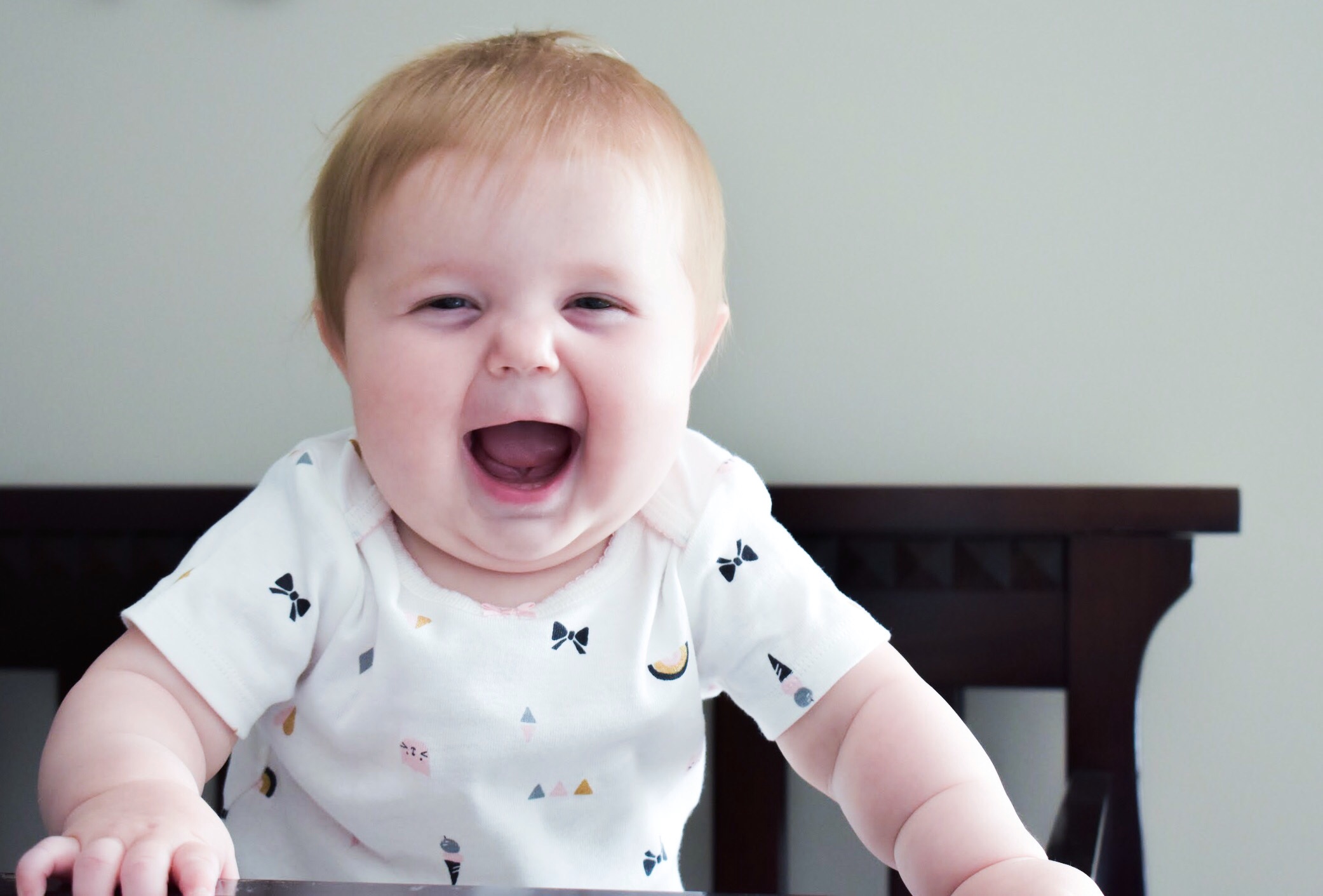 When Blair came along, I wanted to start building her closet in the same way. I still love monochrome, but I also add some pops of pink [usually baby pink] for her wardrobe.
So, when I'm shopping for Blair, I look for pieces that are black, white, grey, and/or baby pink. I know that whatever baby girl clothes I buy in those colorways will coordinate with the rest of her wardrobe.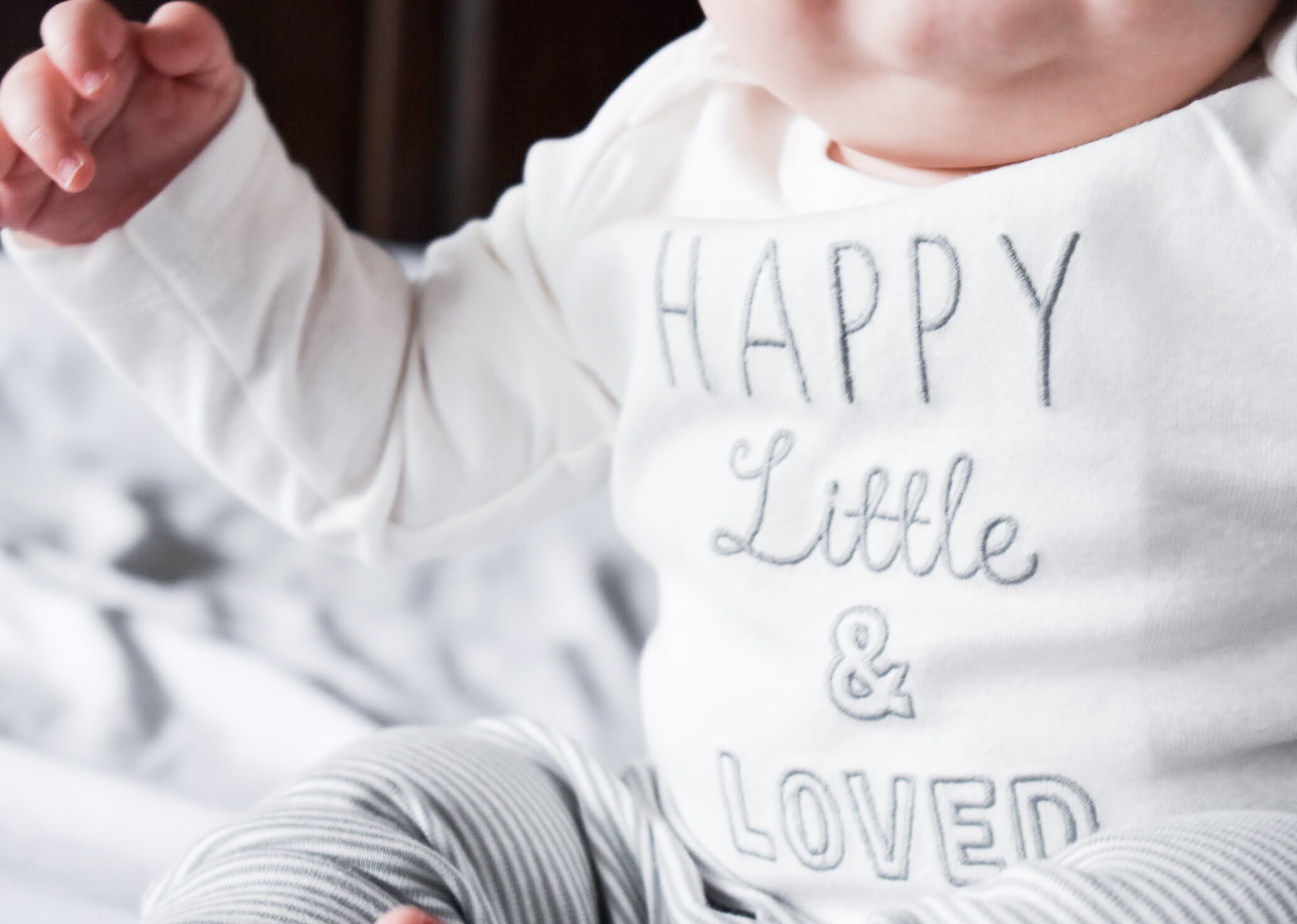 One of the easiest places to shop for a capsule wardrobe for baby is Carter's. To build Blair's summer wardrobe, I selected several pieces from the Carter's Little Baby Basics line. They offer baby clothes bundles that are basically little capsule wardrobes in themselves. Super easy!
In addition to meeting my color requirements, I love that their clothes are priced affordably and hold up so well. To save even more, scroll to the bottom of this post for a Carter's coupon code for May and June 2018!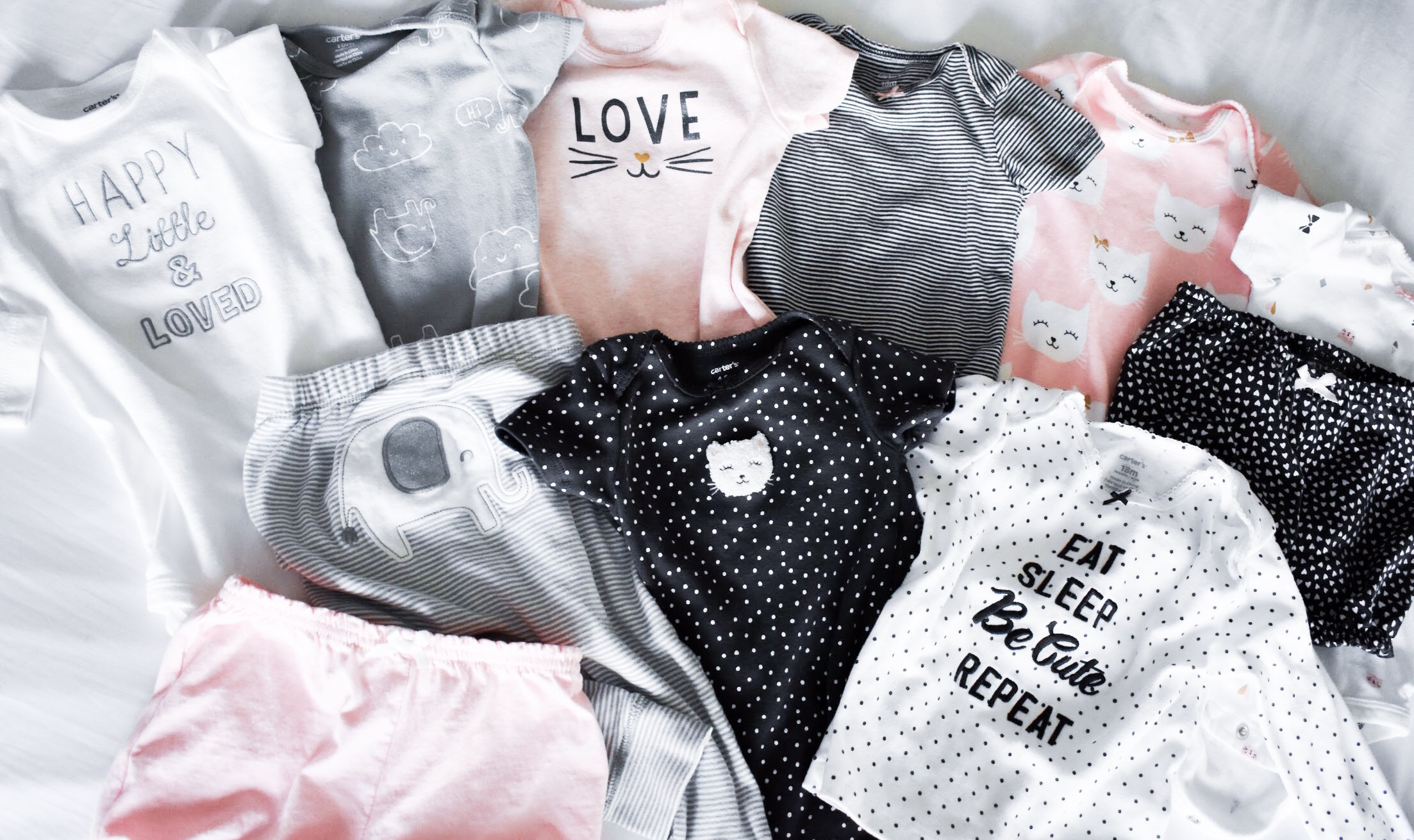 As you can see, everything I selected for Blair is in the black/white/grey/pink color scheme. A lot of Blair's items came from the neutral Little Baby Basics section, but I grabbed some pink items from the baby girl section, too. [And searching through the baby boy section made me nostalgic for baby Colton.]
The exact items I chose for Blair are this 5-pack of bodysuits [I especially love the one with ice cream!], these coordinating bubble shorts, this set for our zoo trips [love the little elephants!], and my favorite of all: Mommy is My Bestie. Aww!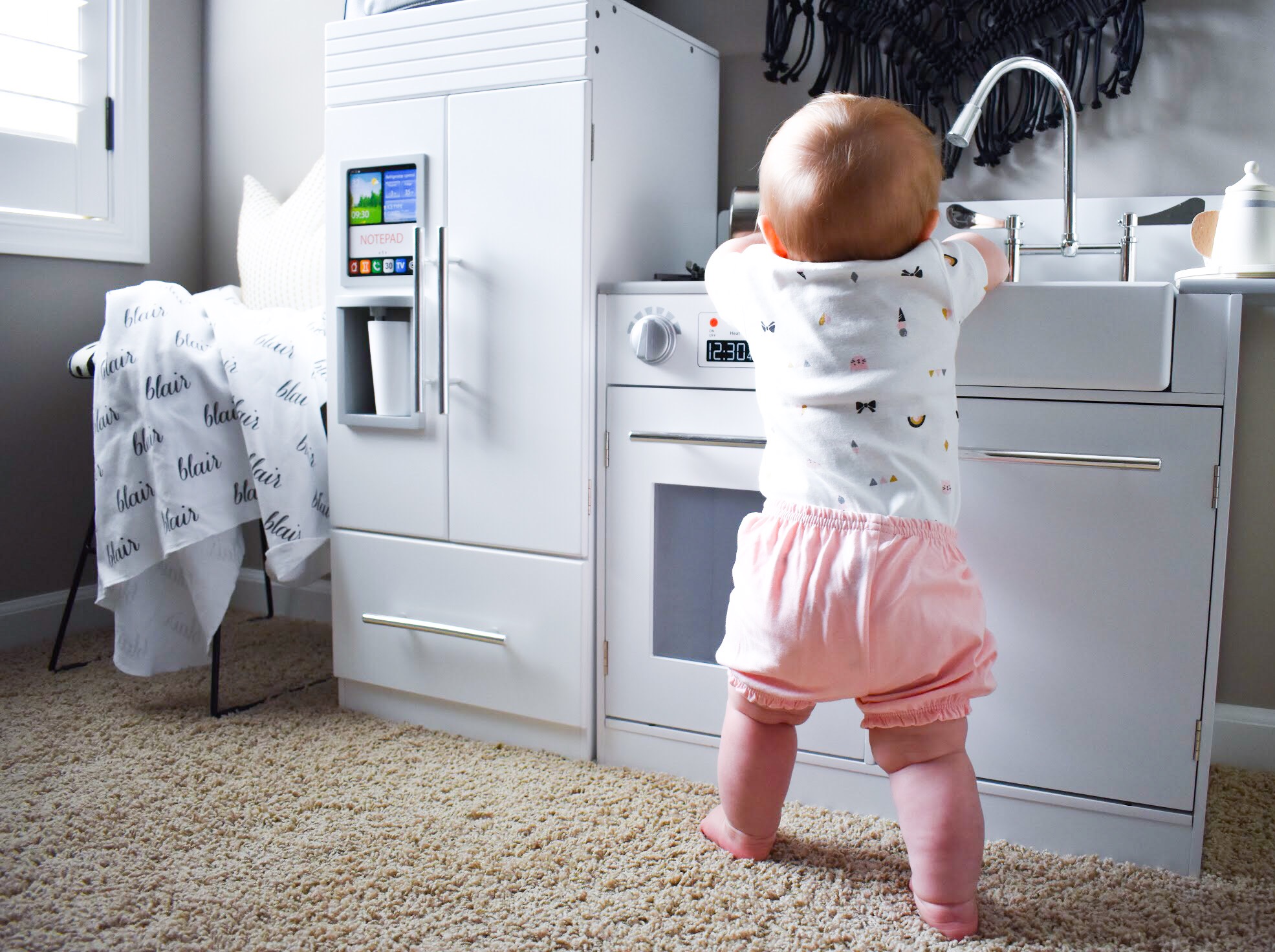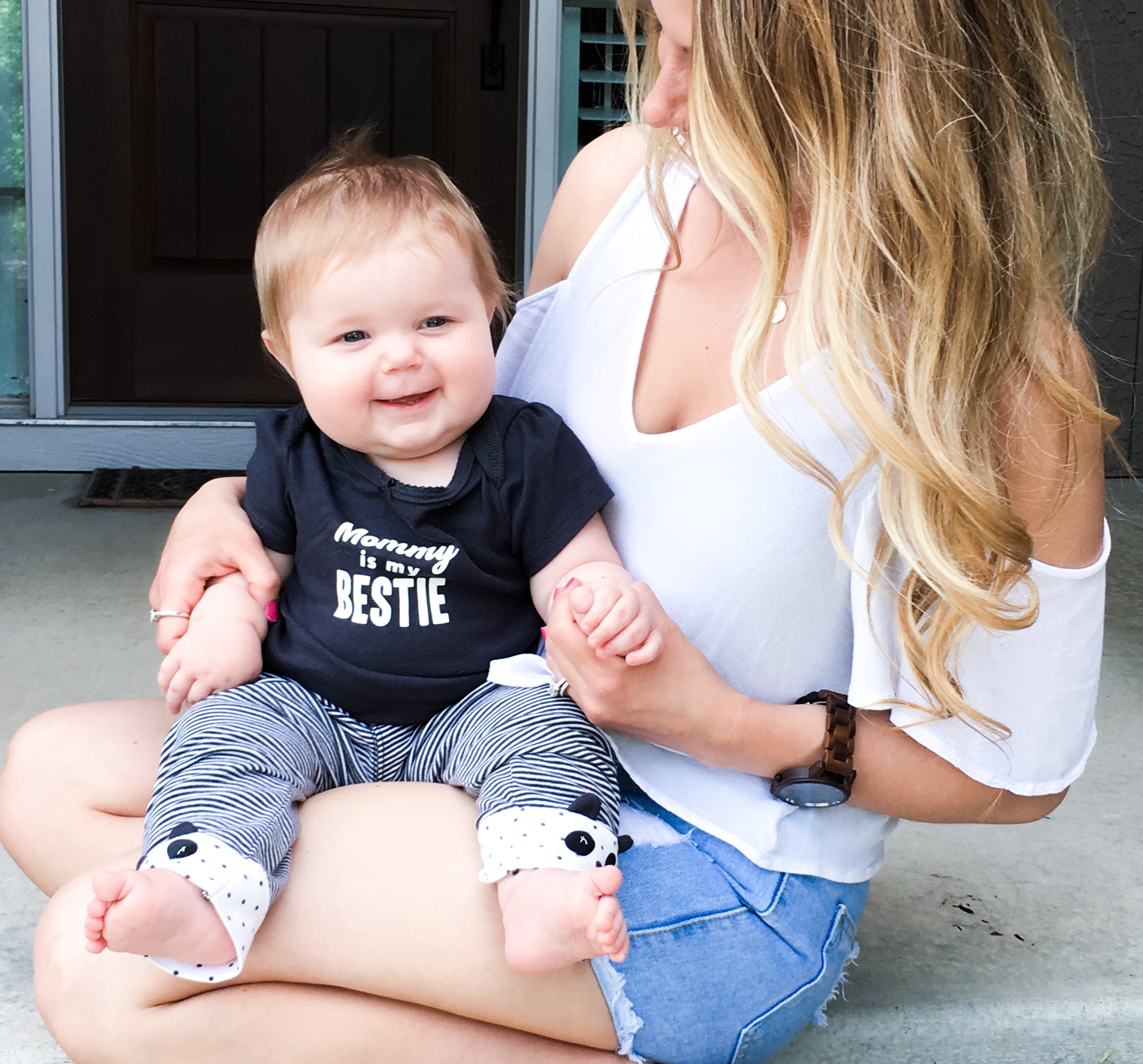 I've already had a lot of fun mixing and matching different outfits for my little lady out of her new baby capsule wardrobe, and the warm weather just started. Case in point: her sweet "Mommy is my Bestie" look for Mother's Day.
These cute and comfy pieces from the Little Baby Basics collection are available in sizes preemie-24 months.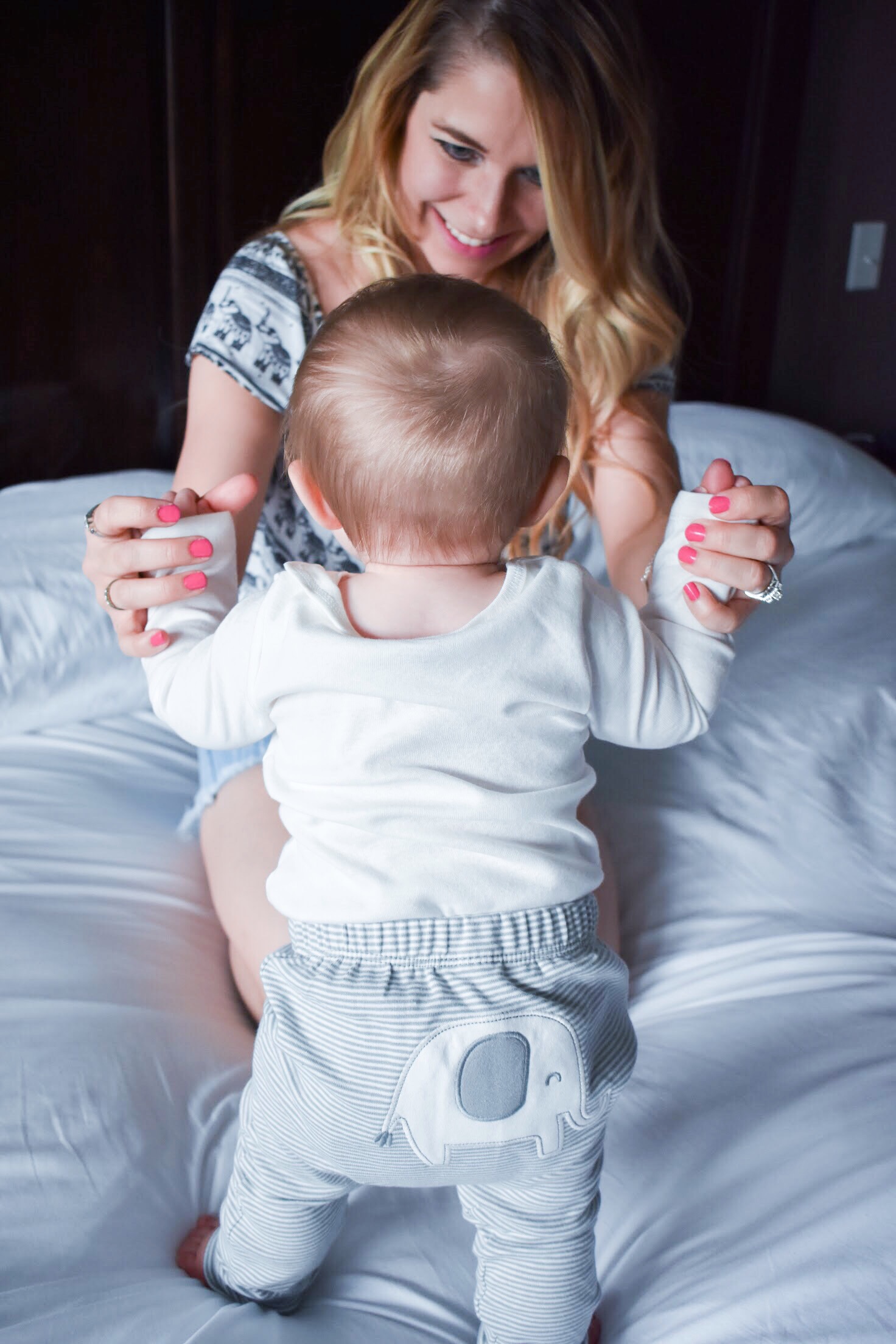 You know I love a good excuse to twin with my baby girl! Blair's soft little elephant pants coordinate with the elephants on my shirt. I'm calling it our zoo day uniform. Colton is super into the zoo this year, so I think we're going to have to break down and get a membership.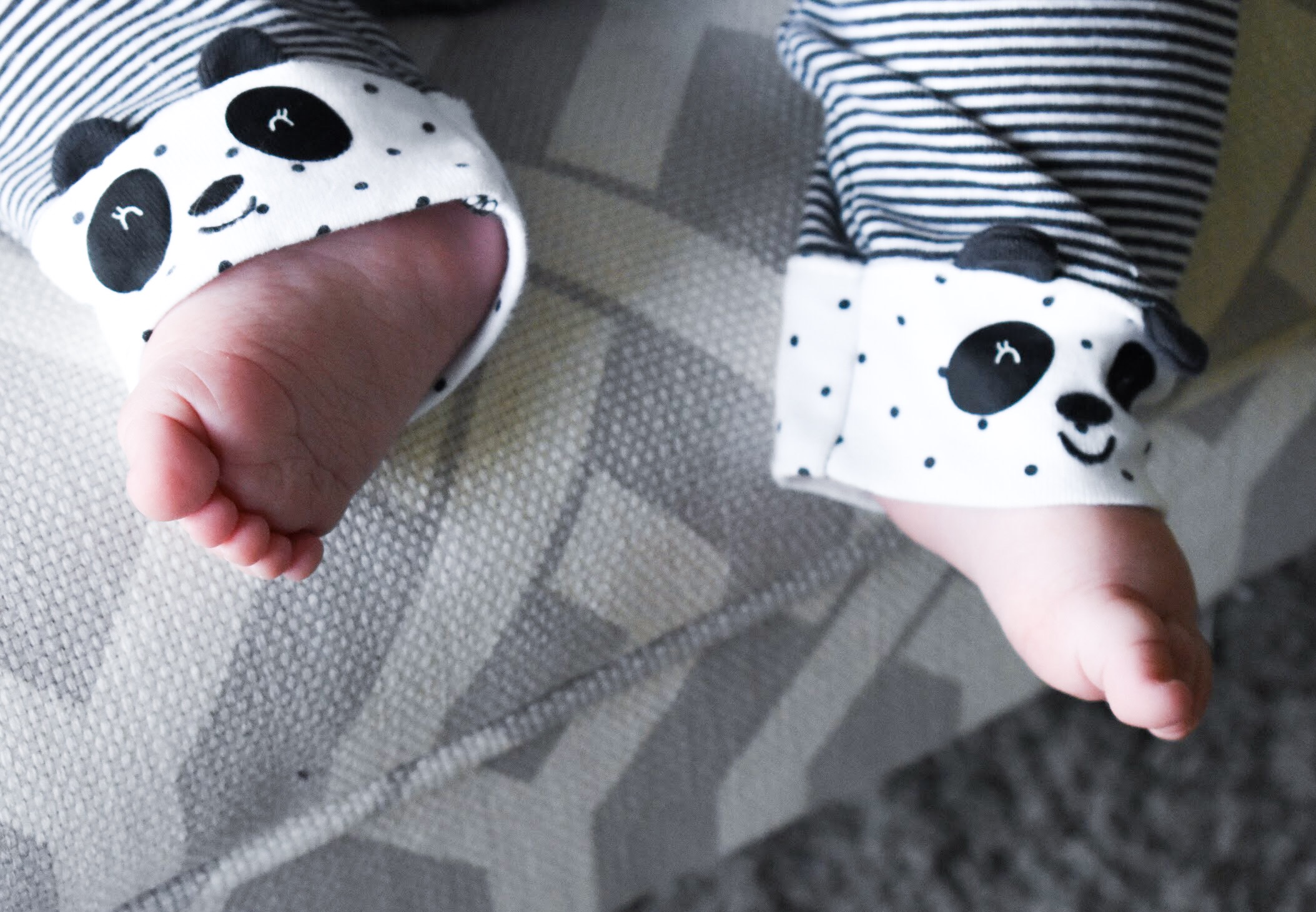 Another excellent option for those zoo days.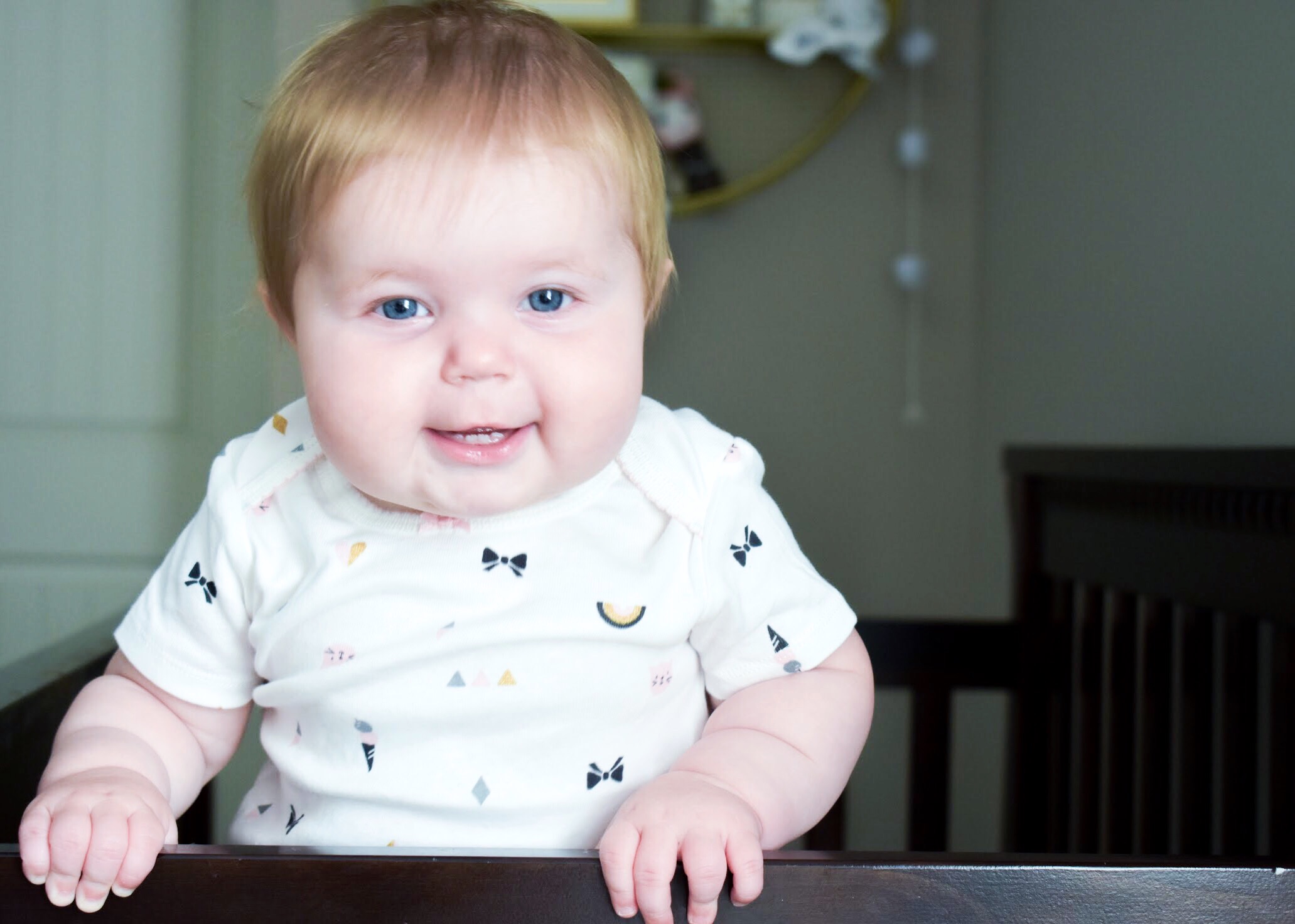 I try to take a lot of close-up photos of Blair so I can remember her big blue eyes and tiny little teeth. I regret not having more close-ups of Colton when he was a baby. Their looks change so fast, and I want to capture every piece of babyhood [and every favorite little outfit!] before it's gone.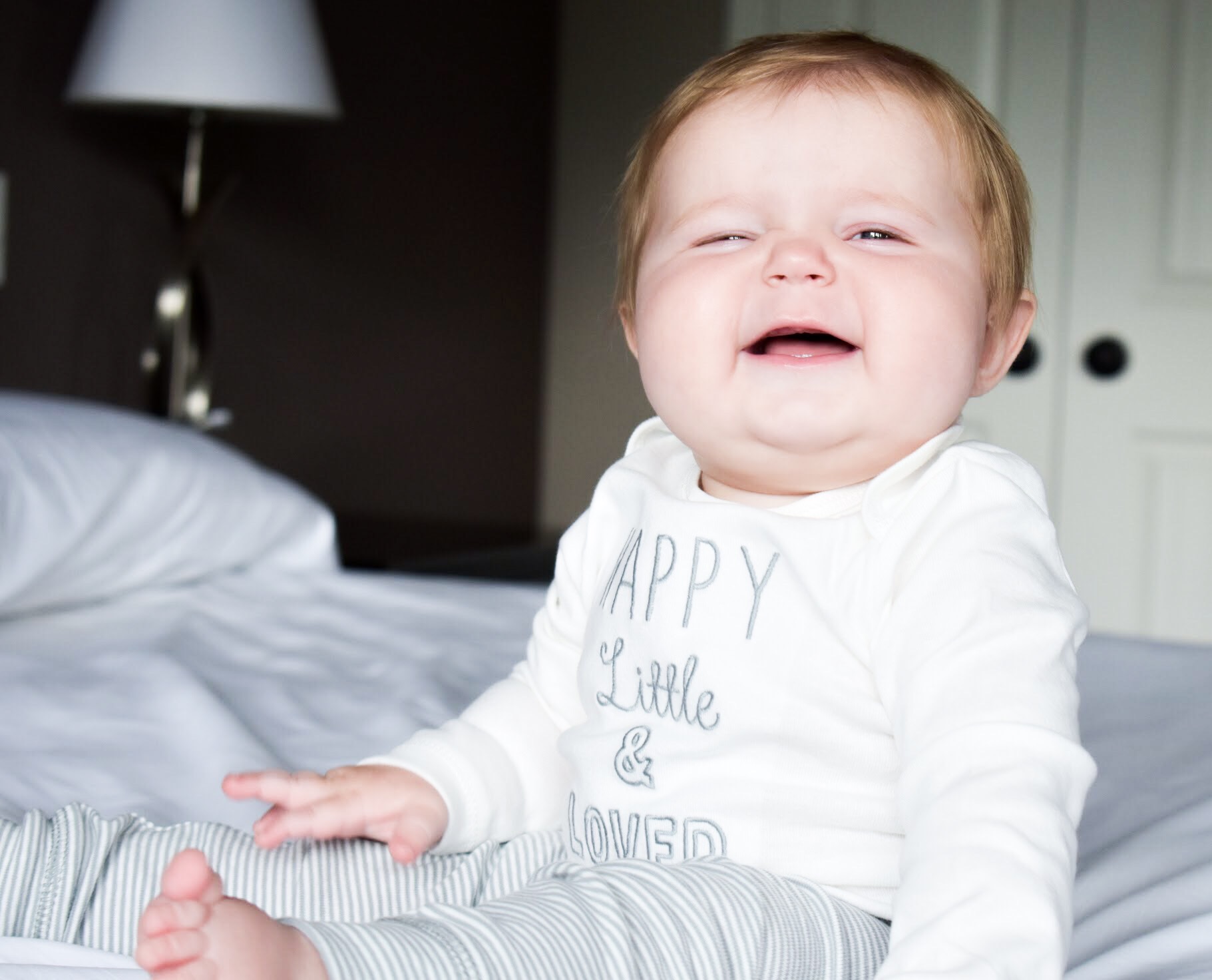 Like this silly little laughing face and sweet double chins.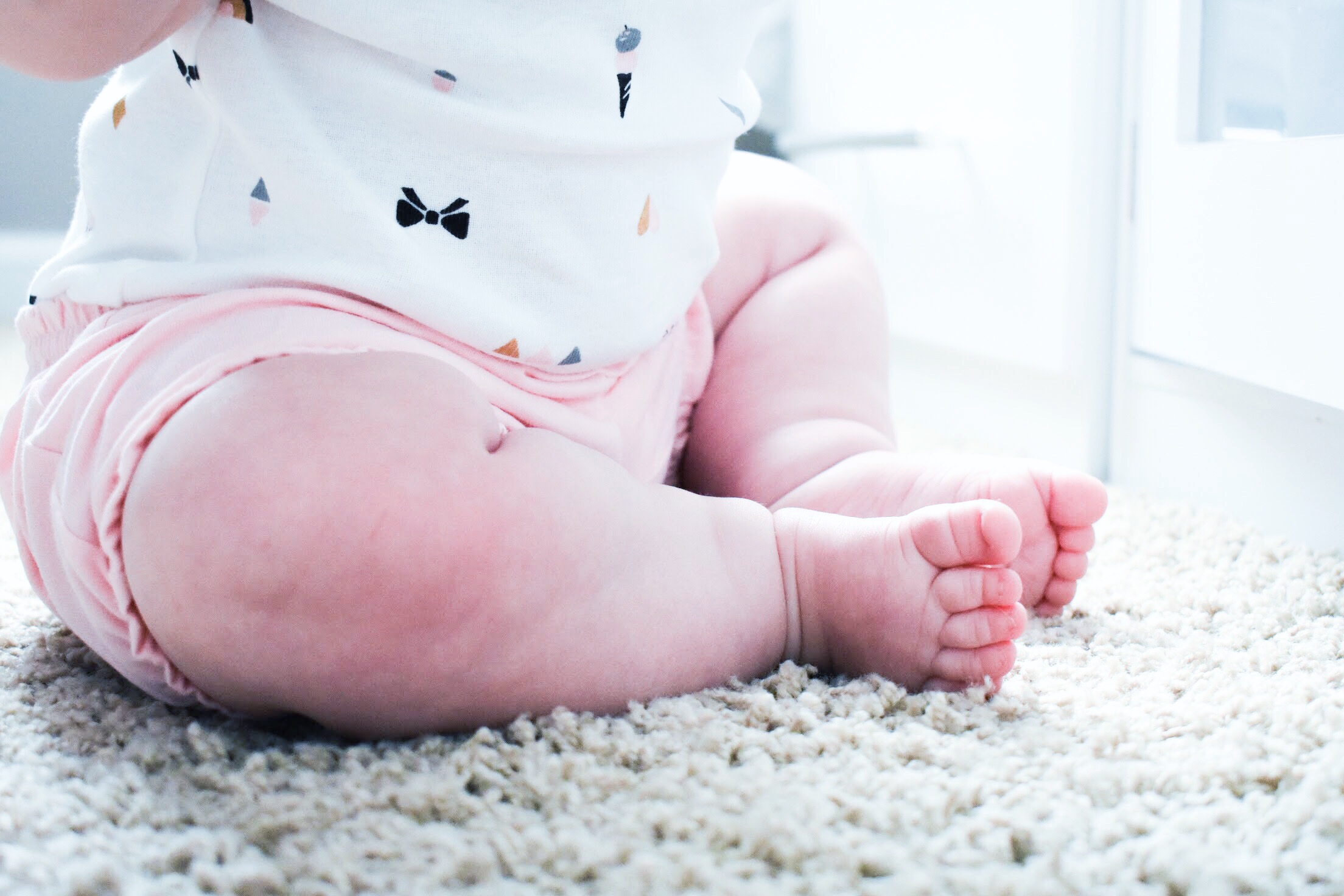 Or these tiny, perfect toes.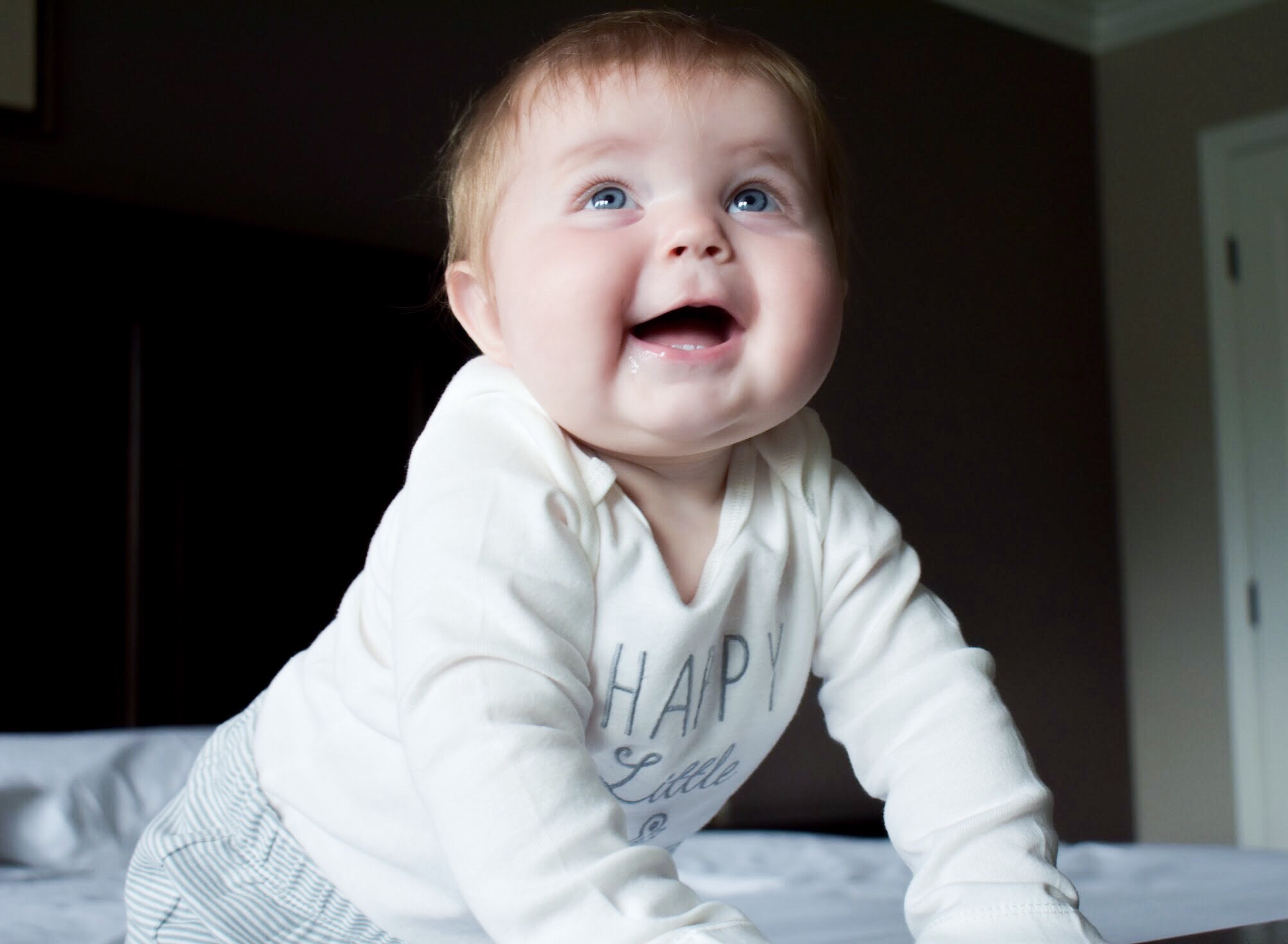 And these long, gorgeous eyelashes. [Jealous!]
As a special treat to my readers, Carter's is offering you 20% off a $40+ purchase through June 30, 2018! The Carter's coupon code for May and June 2018 is CART4342 [online] or 066944 [in-store — click here to find a Carter's store near you!].
I can't wait to see what you select! Leave a comment with your picks and I'll check them out for myself.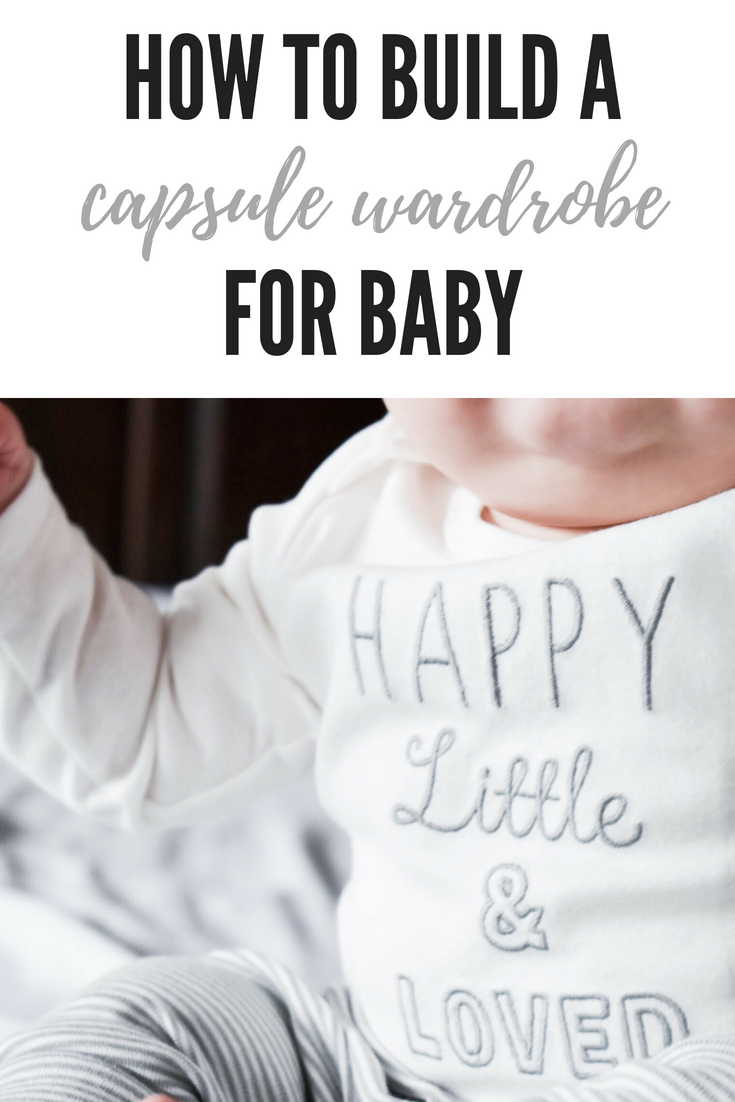 Pin these tips on creating a capsule wardrobe for Baby and this Carter's coupon code for later!
More for Mommies: