Summer is winding down, as much as I hate to admit it. Colton is already back to preschool and Blair and I are attempting to establish our own little "girl time" routine. Although, if you've watched my Instagram Stories, you know how [un]successful that's been. As a kid–and now, as a mom–one of my favorite parts of summer is swimming! After learning about the benefits of year-round swim lessons, I've decided to keep my kids swimming all year long.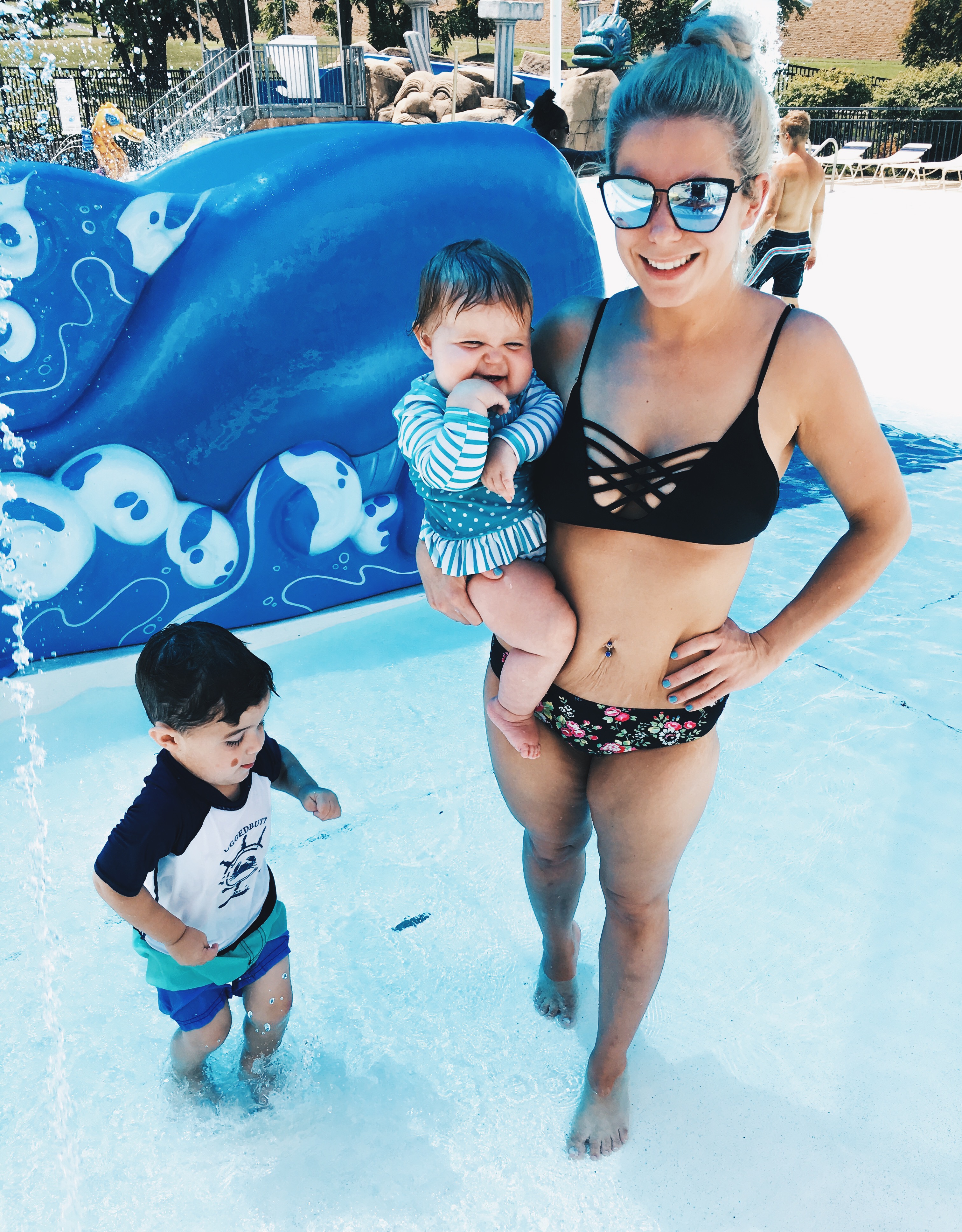 Benefits of Year-Round Swim Lessons
When I was a kid, swim lessons took place in the summer only. I honestly didn't know anyone who swam year-round. For several years, I took swim lessons from a lady who rented out the summer camp's pool to teach the local kids how to swim.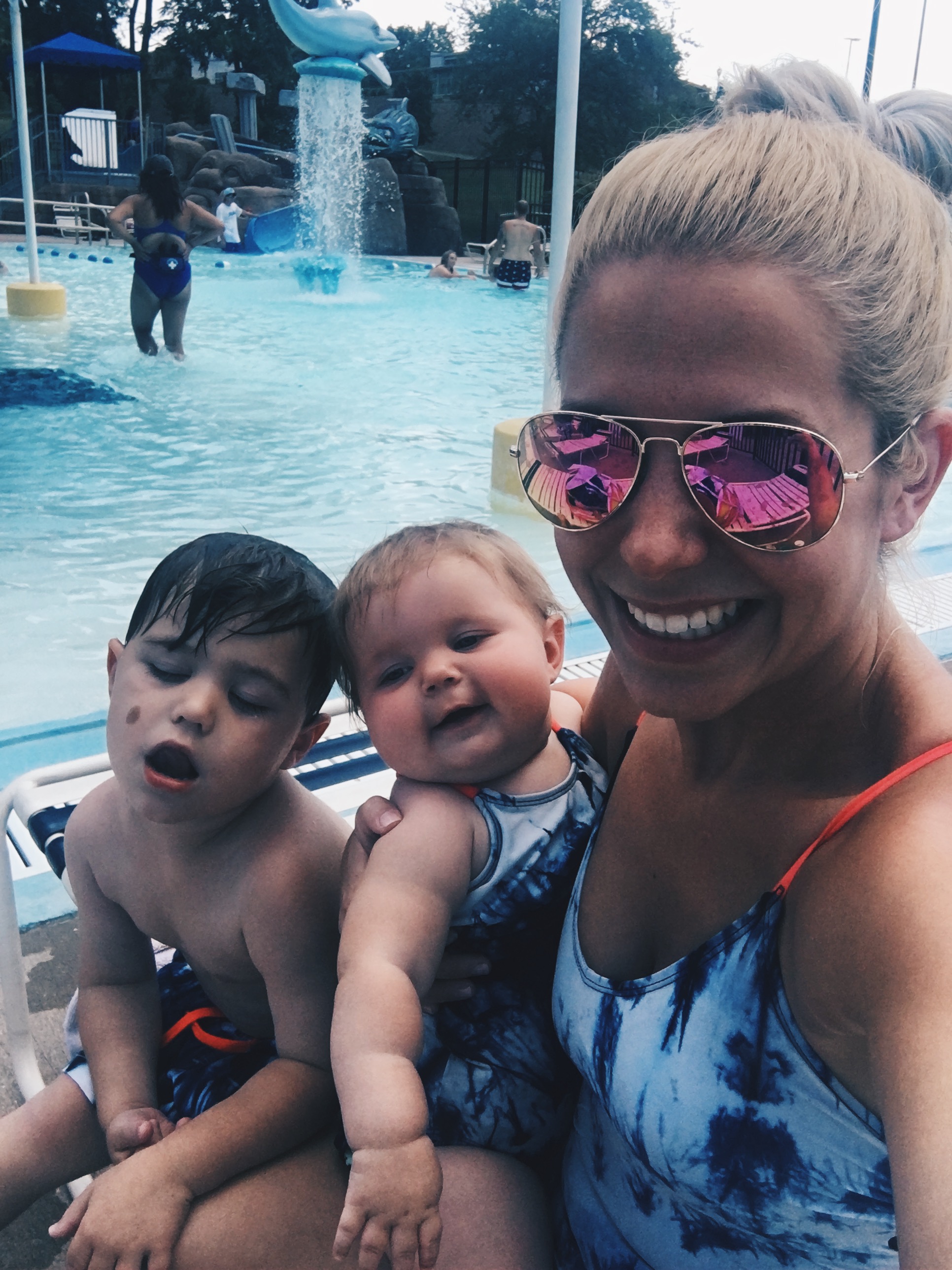 It's been a good 20 years since I've been in lessons, but I still remember her name: Mary Kinman. Writing this post prompted me to Google her, and I found a Facebook post saying she turned 89 years old a couple of days ago! The post has lots of comments from her students over the years. Very sweet!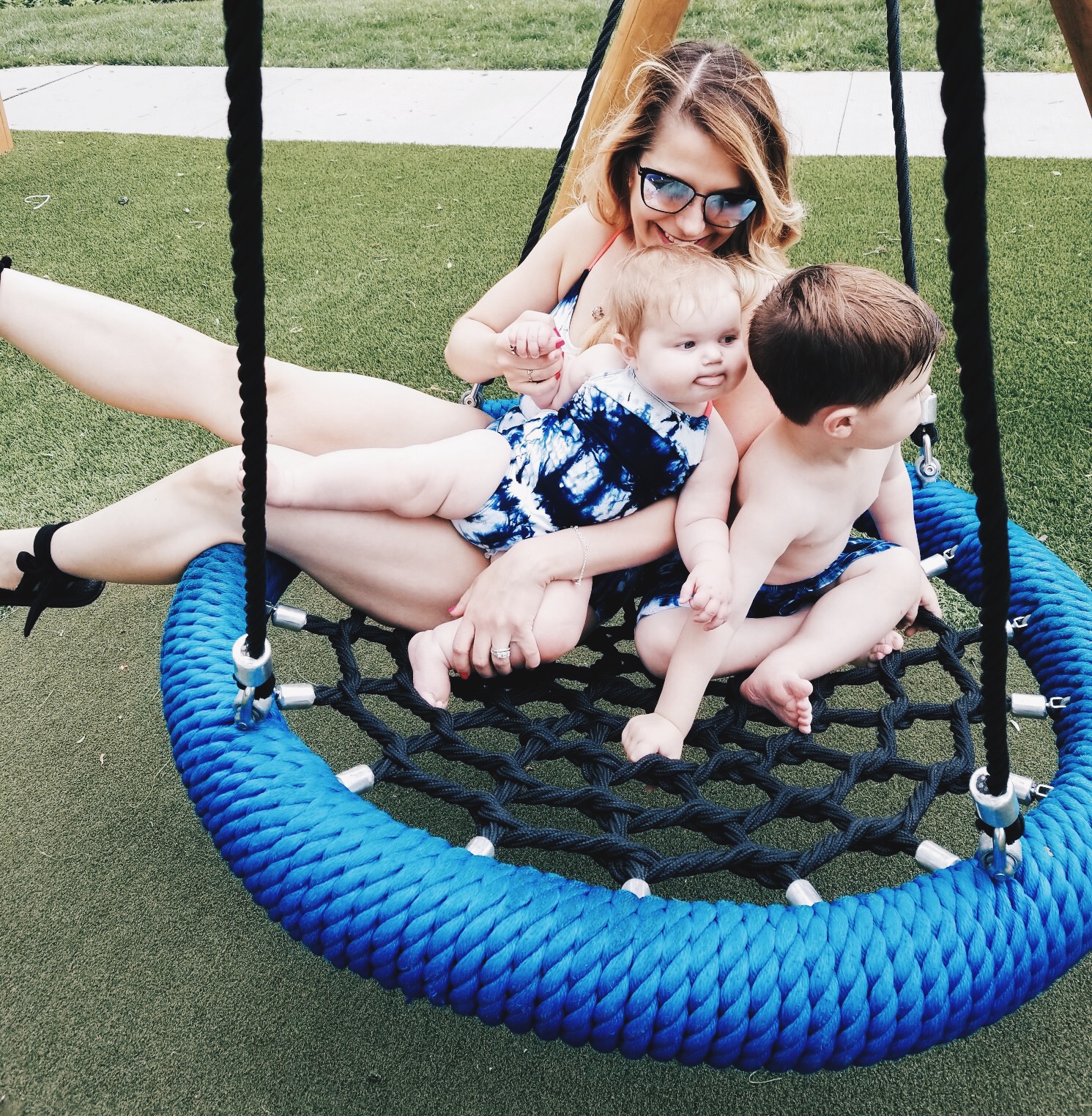 Like any teacher, a swim coach can have a huge impact on a child's life, as evidenced by the comments on that post.
And my little ones love their swim coaches at Aqua-Tots Swim School in Olathe, KS. Colton works with Coach Pheben, and he looks forward to seeing her each week. He's the first kid in line to greet her at the pool!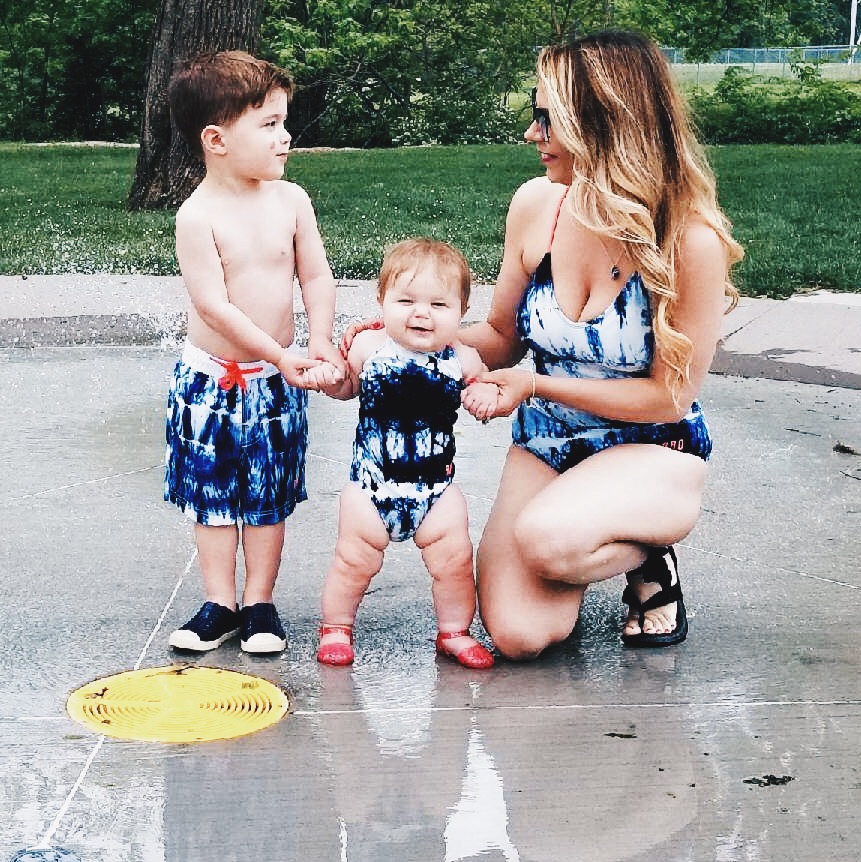 Benefits of Year-Round Swim Lessons: Consistent Routine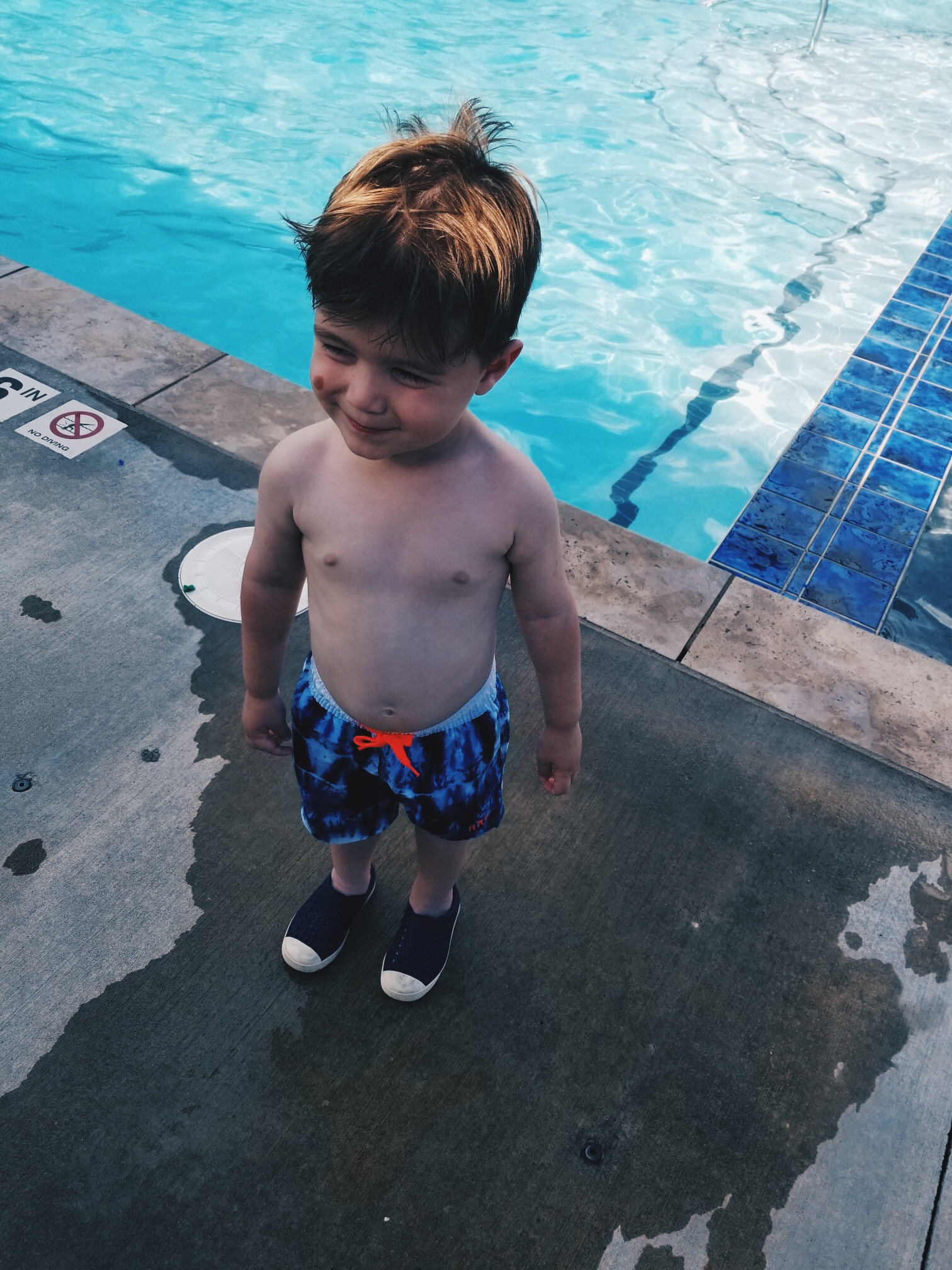 [Click here for Colton's shoes–we call them his "swim shoes" because they're so easy to slip on and off for his lessons!]
Like most preschoolers, it takes Colton awhile to get used to a new situation. We've been taking lessons at Aqua-Tots in Olathe for several months now [click here to see their very first lesson!], and the weekly consistency has been very beneficial for my kids. Even as a baby, Blair recognized her coach after a few lessons and gets excited when we walk through the door. [By the way, it's so cute how she shows she's excited: she starts bouncing on my hip and waving her hands around!]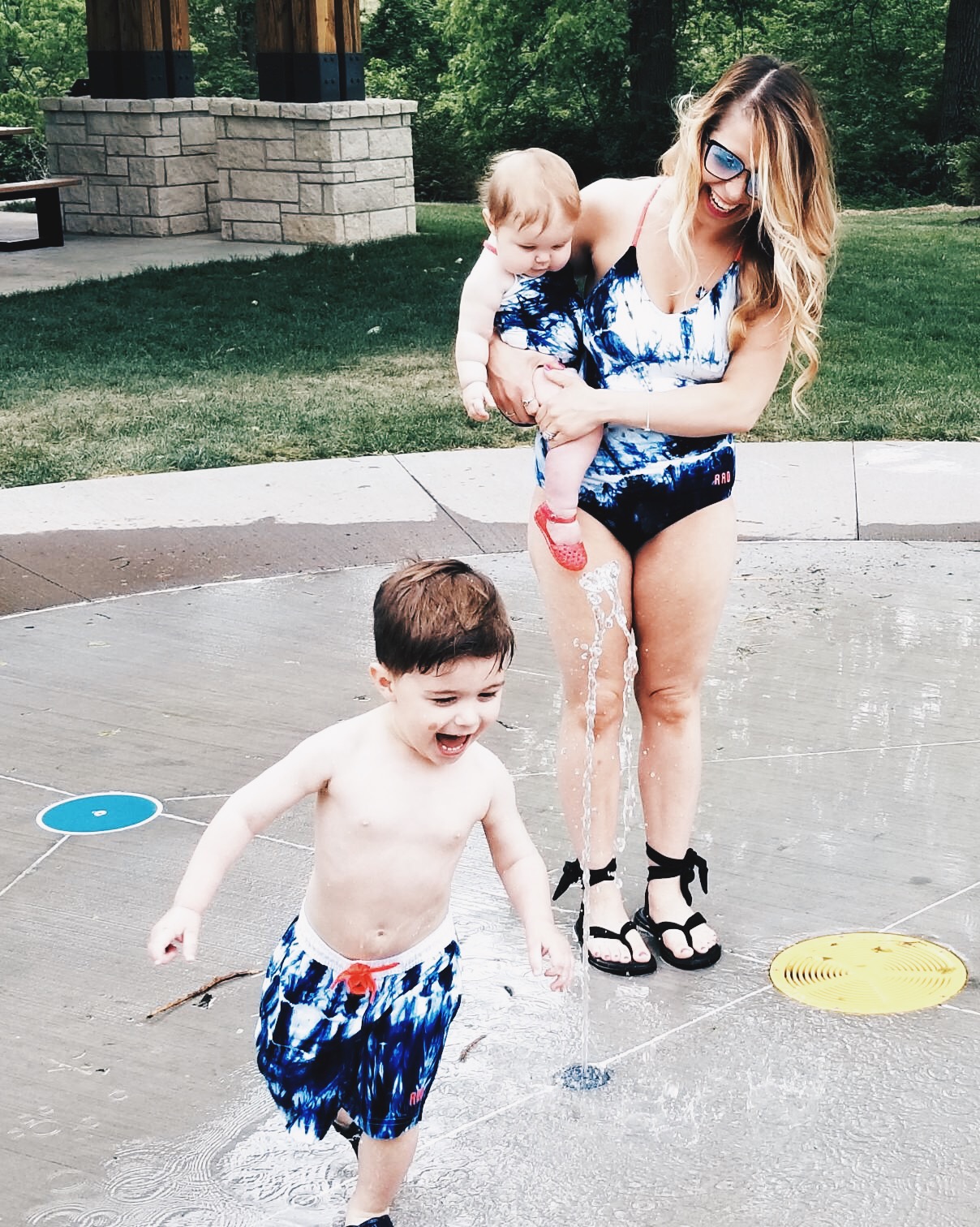 Consistency is one of the biggest benefits of year-round swim lessons. After the summer months, my kids are in a good routine of going to swim class each week. I don't want to mess with that by taking time off in the winter!
Benefits of Year-Round Swim Lessons: Avoid Regression in Swim Lessons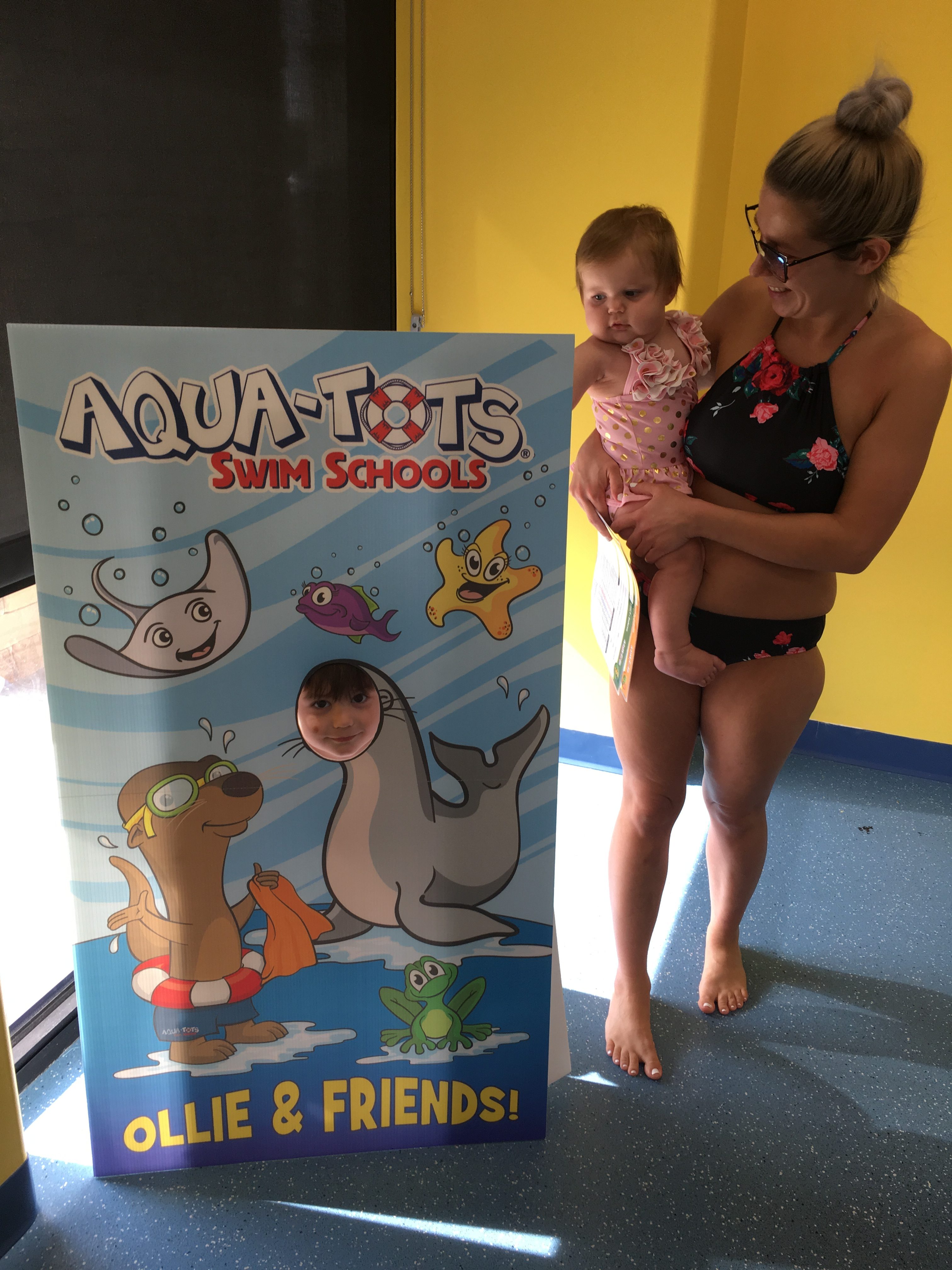 Besides the consistency of the weekly routine, I also want to keep up the consistency of their swim progress. At Aqua-Tots, each kid has their own "Aqua Card" on which the coach marks off the skills they've mastered. When they've mastered all the skills on their card, it's time to move up to the next level! My kids are both making great progress on their skills, and I don't want them to regress in the cooler months.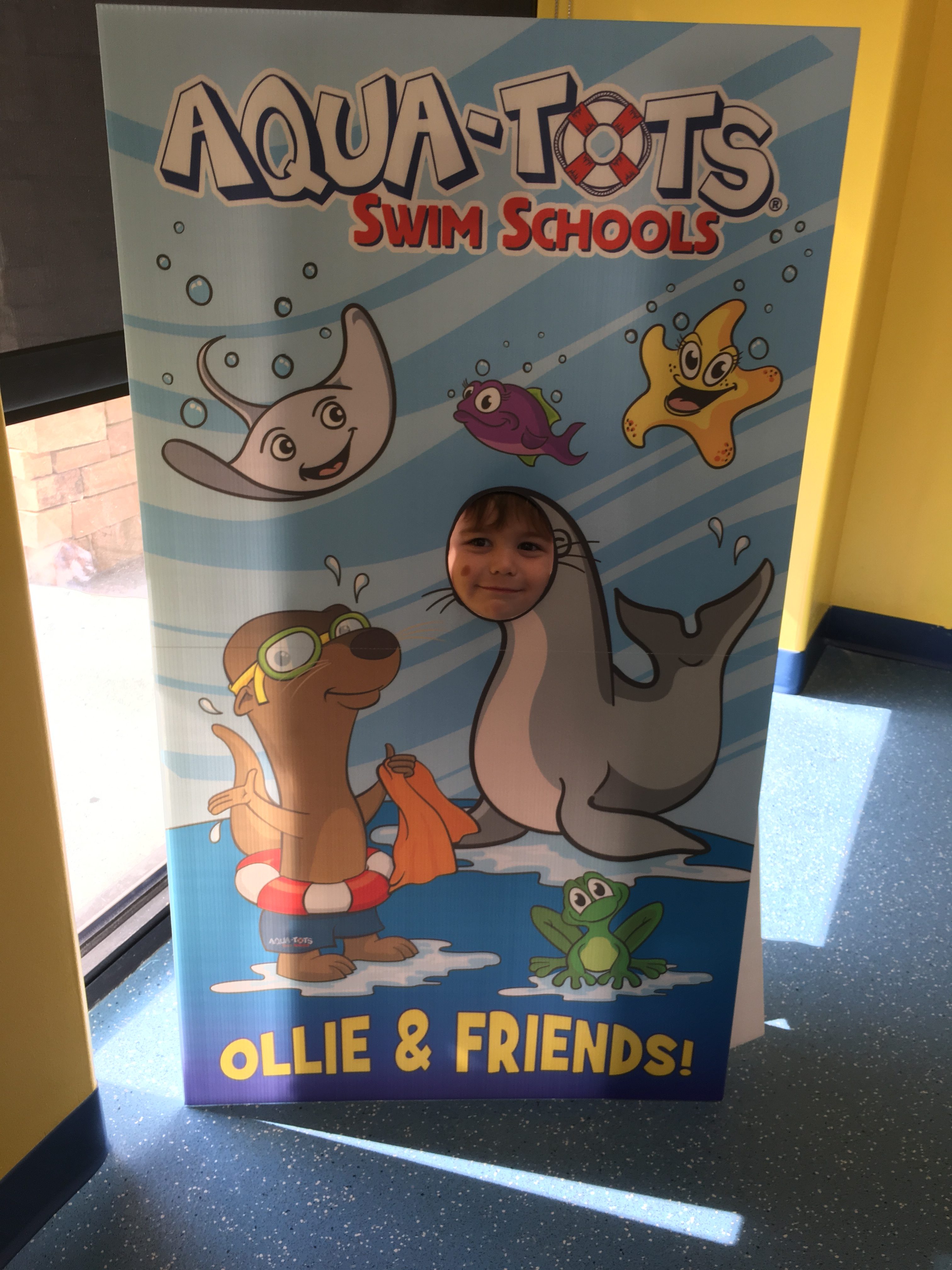 I think of it like the importance of reading during the summer: you don't want your kids to forget what they learned during the school year, so it's important to reinforce year-round. Same idea with the benefits of year-round swim lessons.
Benefits of Year-Round Swim Lessons: Physical Activity in Winter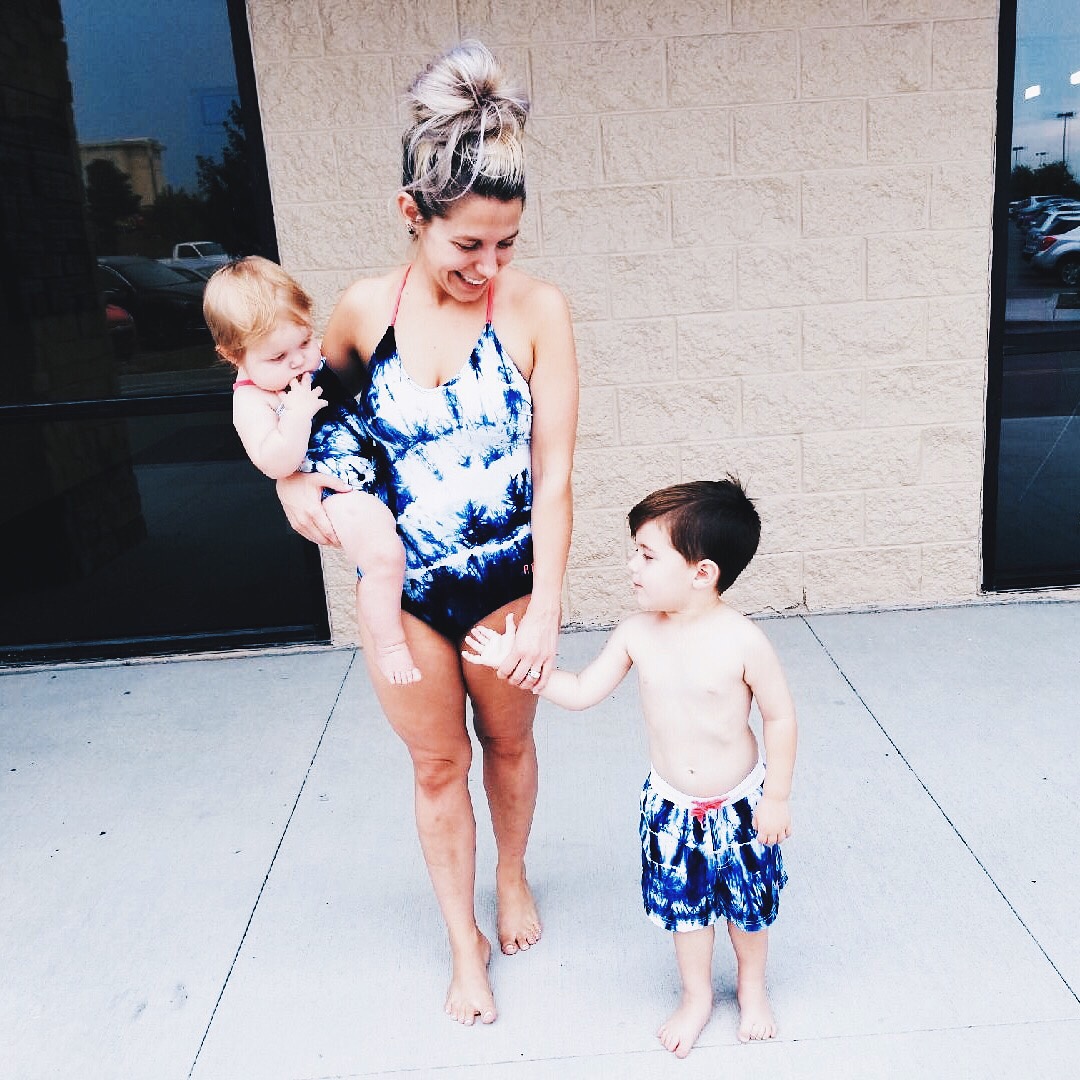 Here's another of the benefits of year-round swim lessons: physical activity in the winter! We all go a little stir-crazy being cooped up inside during the winter months. Year-round swim lessons give my kids a physical outlet one night per week, for which I'm very grateful. They both sleep so well on swim night!
Benefits of Year-Round Swim Lessons: Final Words
For those of you wondering "are year-round swim lessons worth it," I hope this post helped share of the benefits of year-round swim lessons. For my family, we plan to keep swimming year-round!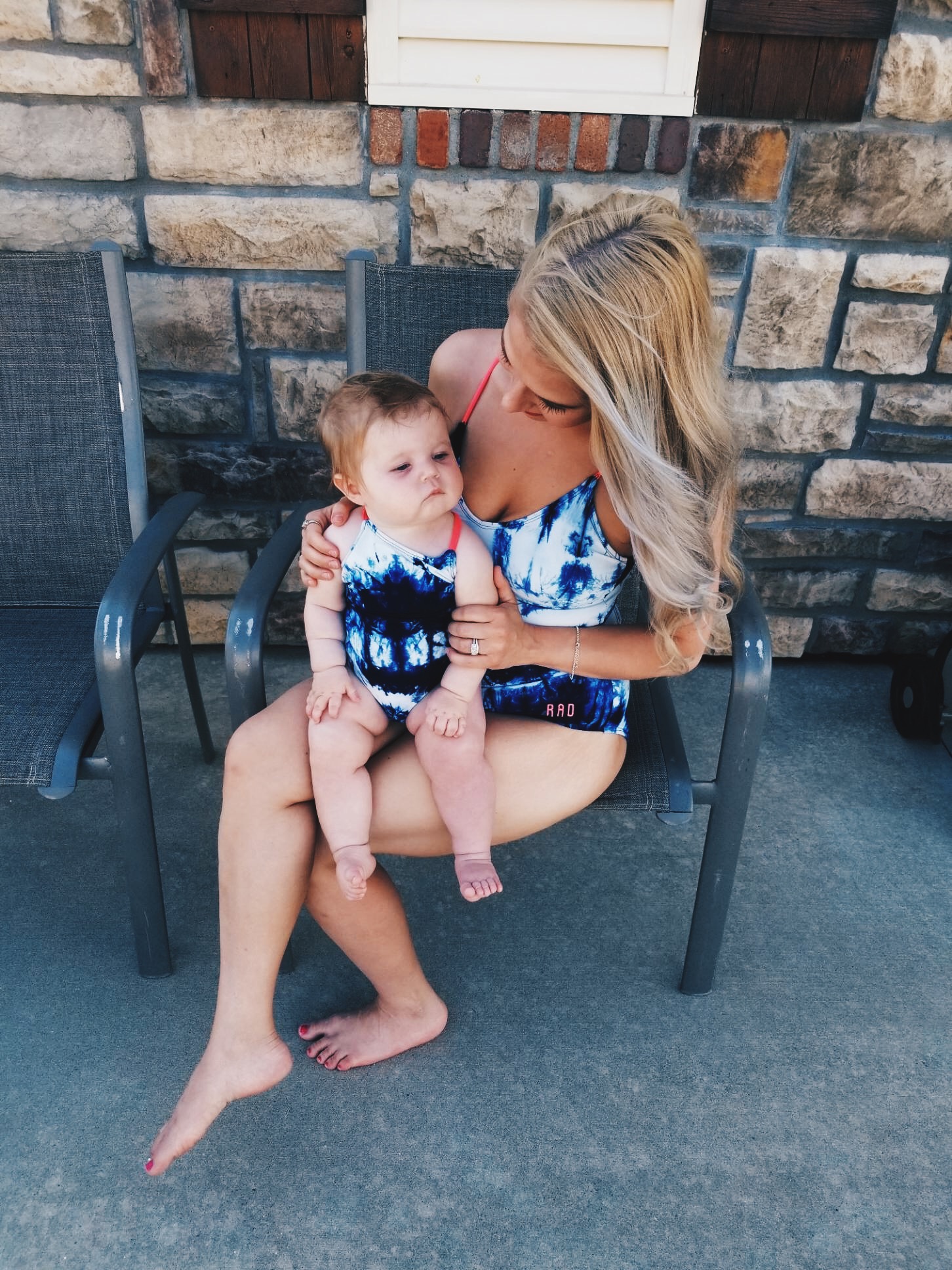 My kiddos love their coaches at Aqua-Tots Swim School in Olathe, KS, and I love seeing the progress they're making each week. The staff is so friendly and it's truly an activity that the entire family enjoys–even I like being in the water with Blair's Tadpoles class.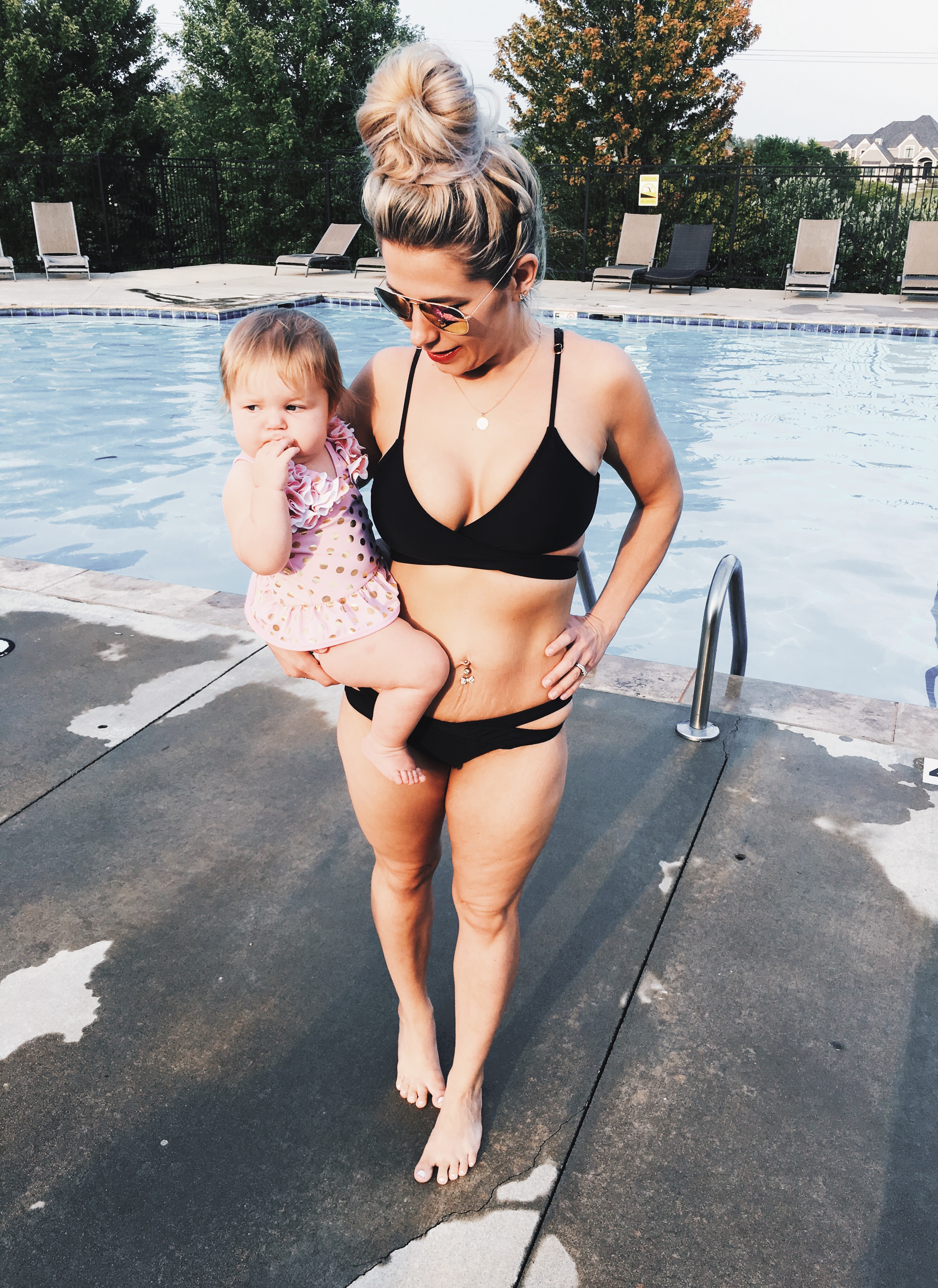 Make sure to check out Aqua-Tots Swim Schools for swim lessons in Olathe, KS. Or use the Aqua-Tots website to find a location near you!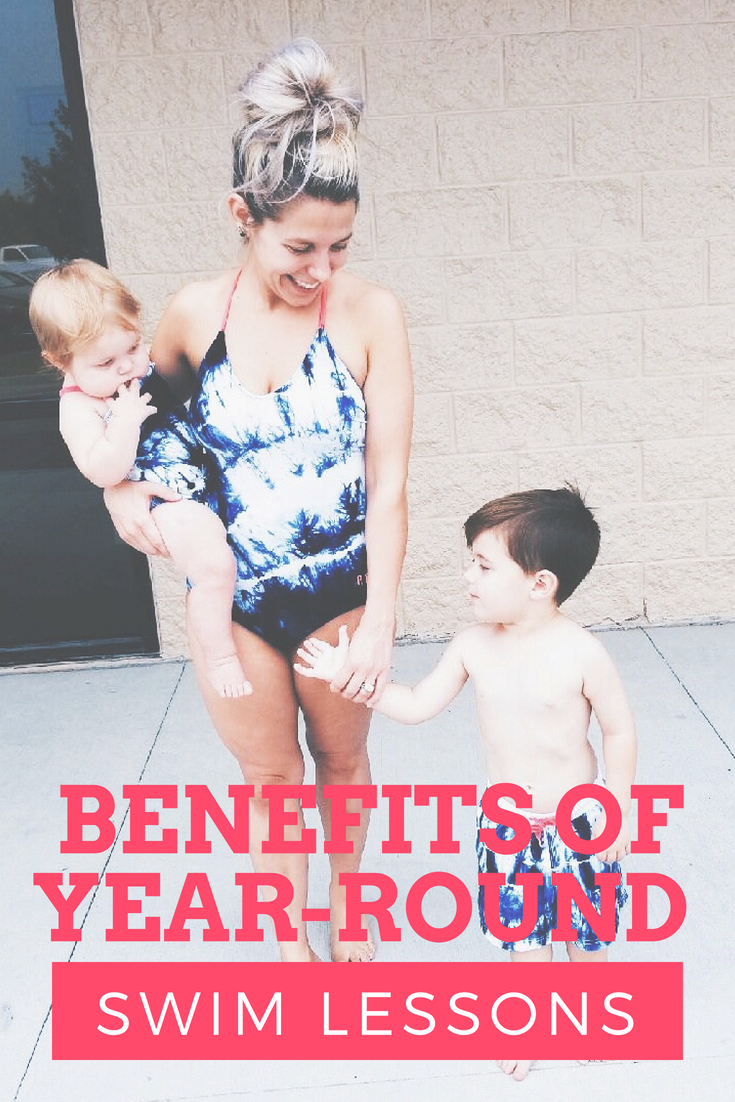 Pin these Benefits of Year-Round Swim Lessons for later!
More Family Fun: