Just a couple days left to snag your favorites from the Sephora Beauty Insider Sale Fall 2018! The sale is open to all Beauty Insider members, so make sure to order your faves before they're gone. Today, I'm sharing my Sephora Beauty Insider Sale Picks and what I bought from the Sephora Beauty Insider Sale!
When does the Sephora Beauty Insider Sale Fall 2018 end?
The Sephora Beauty Insider Sale 2018 end date is September 3, 2018. That's just two days away!

Sephora Discount Codes September 2018

The Sephora VIB Sale has 3 different discount codes, depending on your Beauty Insider level. [You can check your status here, if you're not sure!] The Sephora discount codes for September 2018 are YESINSIDER [Insider Level, 10% discount], YESVIB [VIB Level, 15% discount], and YESROUGE [Rouge Level, 20% discount].
Sephora Beauty Insider Sale Tips
You can only use your discount code once online, however, you can use your discount as many times as you want in-store. Many items are available online only, though, so be sure you have all the online-only items you want in your cart before checking out!
Items do sell out in this sale, so if you see something you want, grab it fast. In fact, I missed out on a mascara set because I took too long checking out this morning.
Sephora Beauty Insider Sale Picks
Here's what I bought from the Sephora Beauty Insider Sale! I haven't purchased any makeup for quite awhile [except these couple items that I picked up during the NSALE], so I focused on stocking up on basic items that are running low in my collection.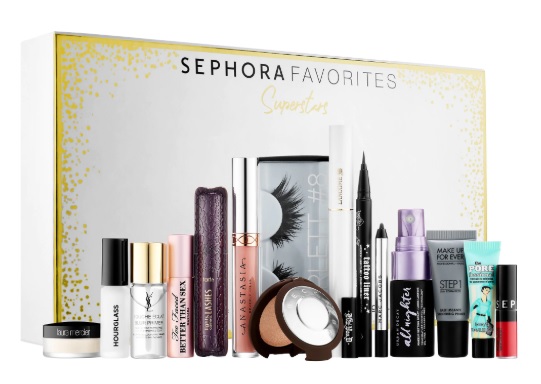 Sephora Favorites Superstars Kit
The Sephora Favorites kits are a great way to sample a lot of products at a nominal price point. I chose this one because I've been wanting to try fake lashes for awhile, and it includes a well-reviewed set of lashes. It also includes my favorite mascara primer [which, by the way, is a product that sounds basically pointless but is actually amazing]. The cost of those items alone justifies the cost of this kit, plus I'll have lots of other fun goodies to try.
If you only grab one item from the Sephora Beauty Insider Sale, this kit would be my pick. It's also a great gift idea for the upcoming holidays!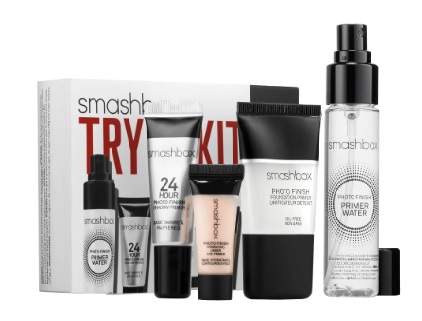 Smashbox Try It Kit Primer Authority
Smashbox primers are holy grail for lots of makeup enthusiasts, including myself. I swear by their eyeshadow primer [so much so that it even held up in my 18-hour labor with Blair!], and I like their other primers, too. I don't use primer every time I put on makeup, because time, so this set of smaller sizes is perfect.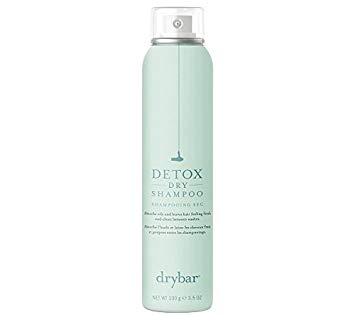 I've written before about my love for this dry shampoo, and I love it even more when I can find it on sale. This is my number one favorite dry shampoo. It does a great job of cleaning your hair without leaving behind residue, plus it smells really good. [A lot of people actually prefer this formula, but I'm loyal to Detox.]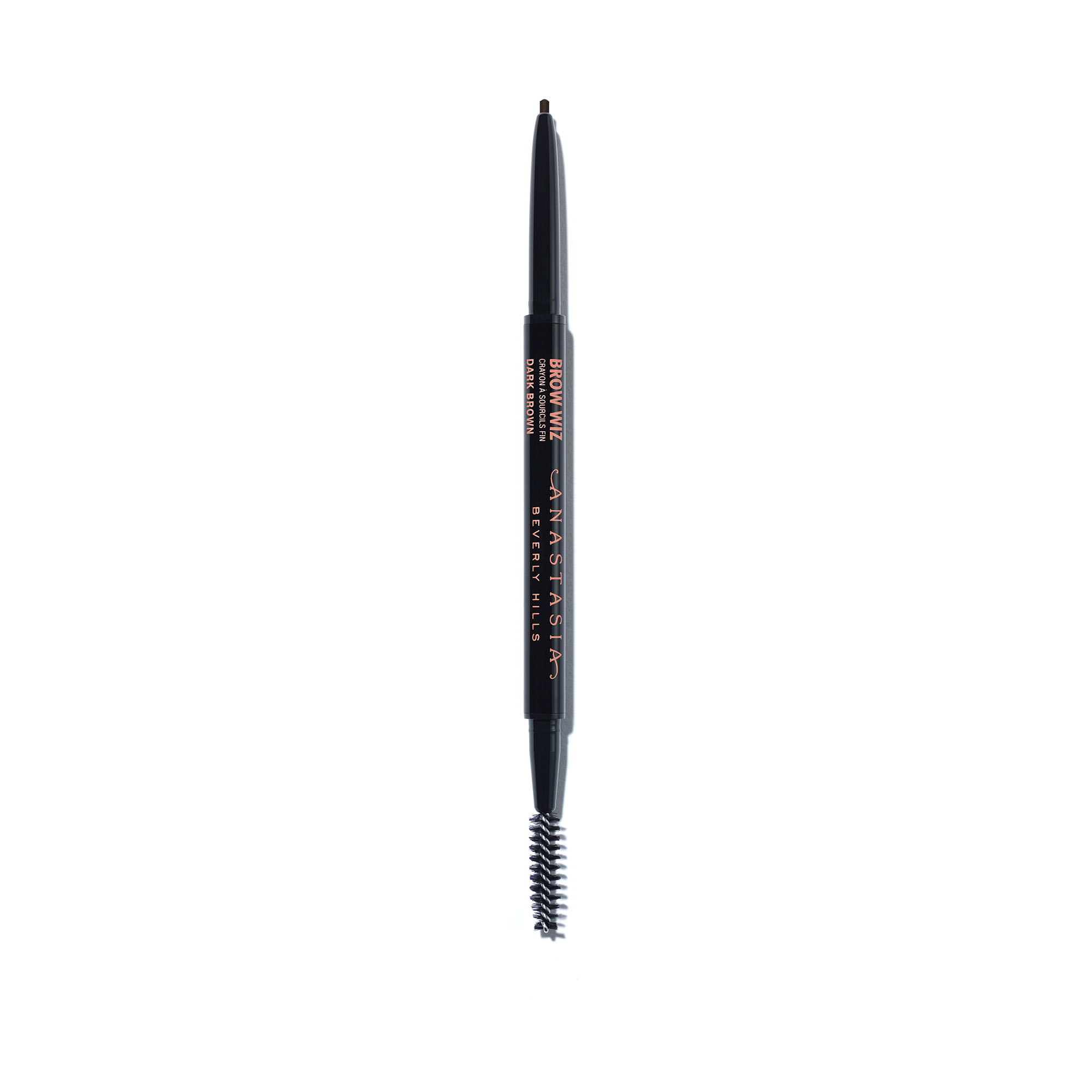 Anastasia Beverly Hills Brow Wiz
Anastasia brow products are worth the hype. I've tried cheaper brands in the past and I always come back to ABH. This stuff makes filling in your brows basically foolproof. I use Medium Brown and it gives my brows a good amount of color without looking like I colored them in with a Sharpie.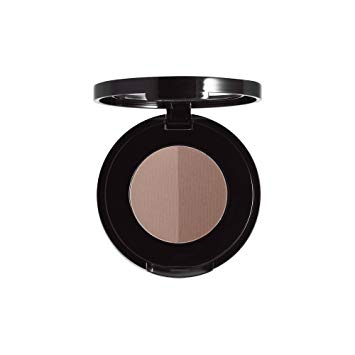 Anastasia Beverly Hills Brow Powder Duo
I also use the Medium Brown in the ABH brow powder. Sometimes I layer it with the Brow Wiz, and other times I'll use just the powder for a more natural look.
If you haven't done your eyebrows before, this brow powder is a good place to start. It will help you add some color but still look very natural on its own.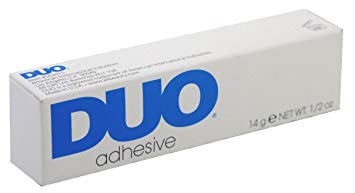 Since I was getting some false lashes in this kit, I grabbed this cult-favorite eyelash glue. There's another option from the Sephora house brand with mostly positive reviews [and an intriguing application method], but most of the reviews said it was worth it to spring for the Duo brand for a couple more bucks. I remember using Duo was back in my cheerleading and dance team days.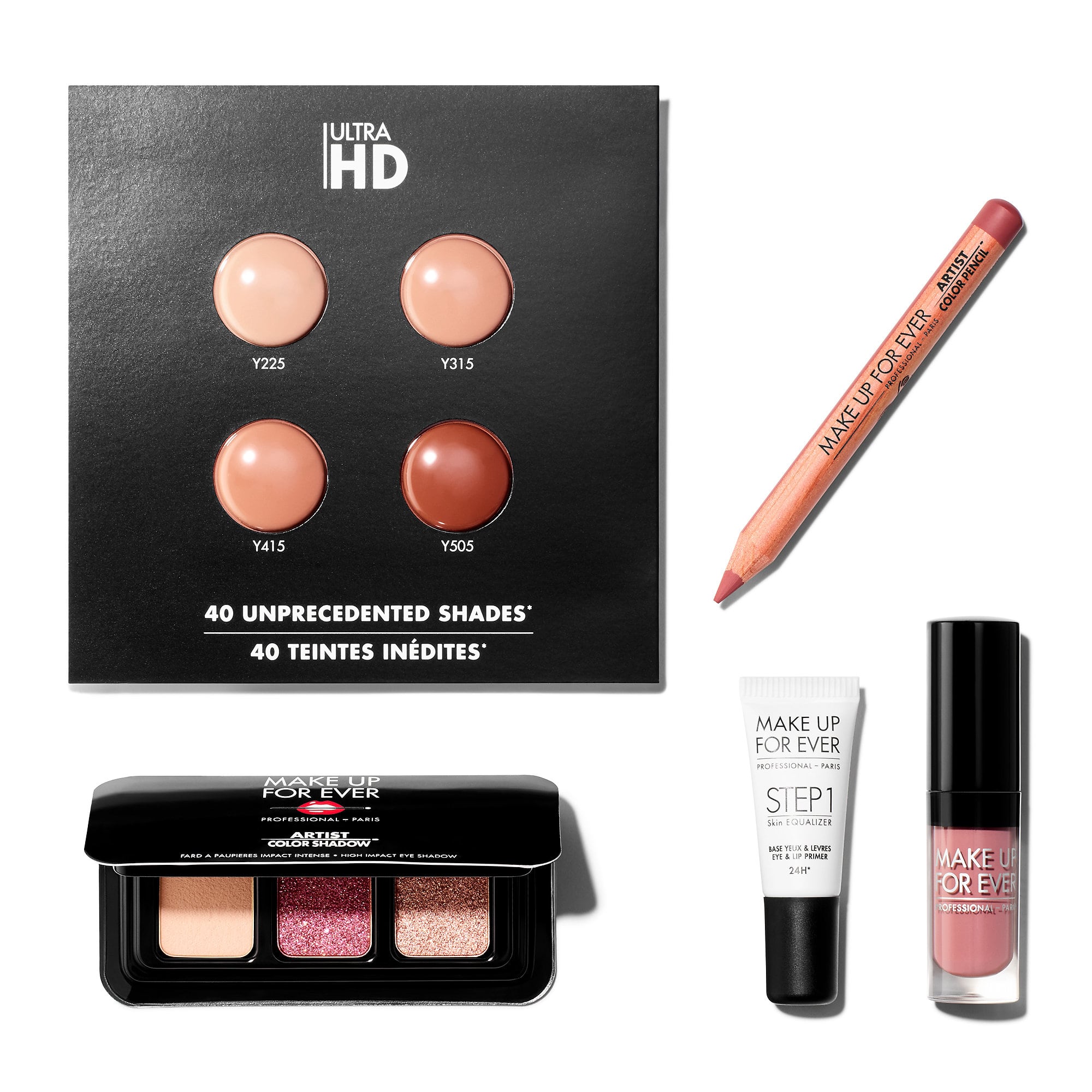 MAKE UP FOR EVER Not So Basic Basics
I've been hoarding Beauty Insider points for awhile, so I redeemed for this 500 point gift. Always worth it to check to see if there are any rewards worth having when you check out! [Don't forget to pick your 3 free samples, too!]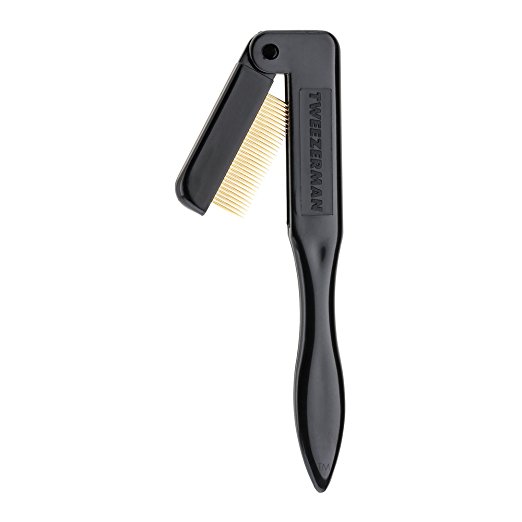 So this is a little bit of a cheat because I actually ordered this version from Amazon. I initially found this one at Sephora and thought the fold-up design was kind of genius, since the reason I'm replacing my current one is that too many of the little plastic pieces have broken off. But some of the Sephora reviews mentioned preferring the Tweezerman version, so I grabbed that one from Amazon because it has so many positive reviews.
Honestly, I can't tell you how many things I've purchased just because they have a lot of good Amazon reviews. Too many, if you ask my husband.
Honorable Mentions from the Sephora Beauty Insider Sale Fall 2018
A few finds that didn't quite end up in my cart, but are too good not to share!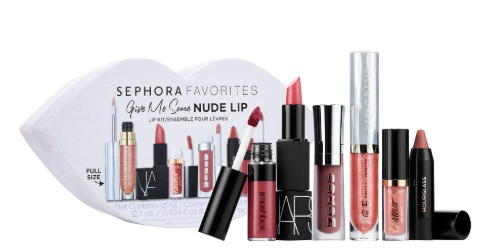 Sephora Favorites Give Me Some Nude Lip
This set of 6 nude lip colors is on sale for just $14 before Beauty Insider discount. I don't wear nude lips often, but if you love the look, this is a great opportunity to try out some different brands and shades.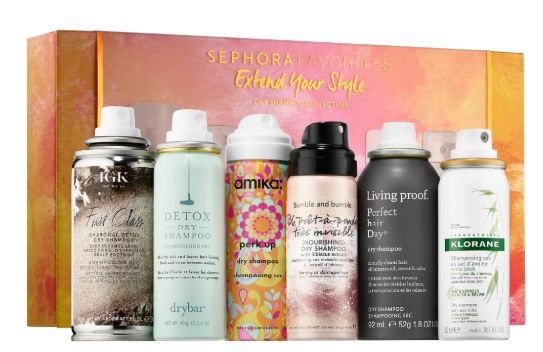 Sephora Favorites Extend Your Style Dry Shampoo Collection
This dry shampoo set includes smaller sizes of several different dry shampoos, including my all-time favorite and my runner-up. Great for travel or just trying out some different scents!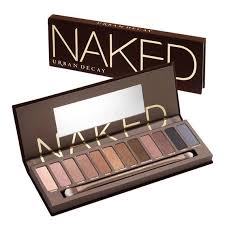 Urban Decay has discontinued its original Naked palette, so now's your chance to grab one at a fraction of regular price before they're all gone. This one is also on deep discount [50% off!], and I wore it for probably a year straight after I got it. So many different colors to play with!
Sephora Beauty Insider Sale Fall 2018 Blogger Picks
So that's what I bought during the Sephora Beauty Insider Sale Fall 2018! I'm so excited for my package to arrive so I can start playing with all these new goodies. What did you order? Tell me in the comments below!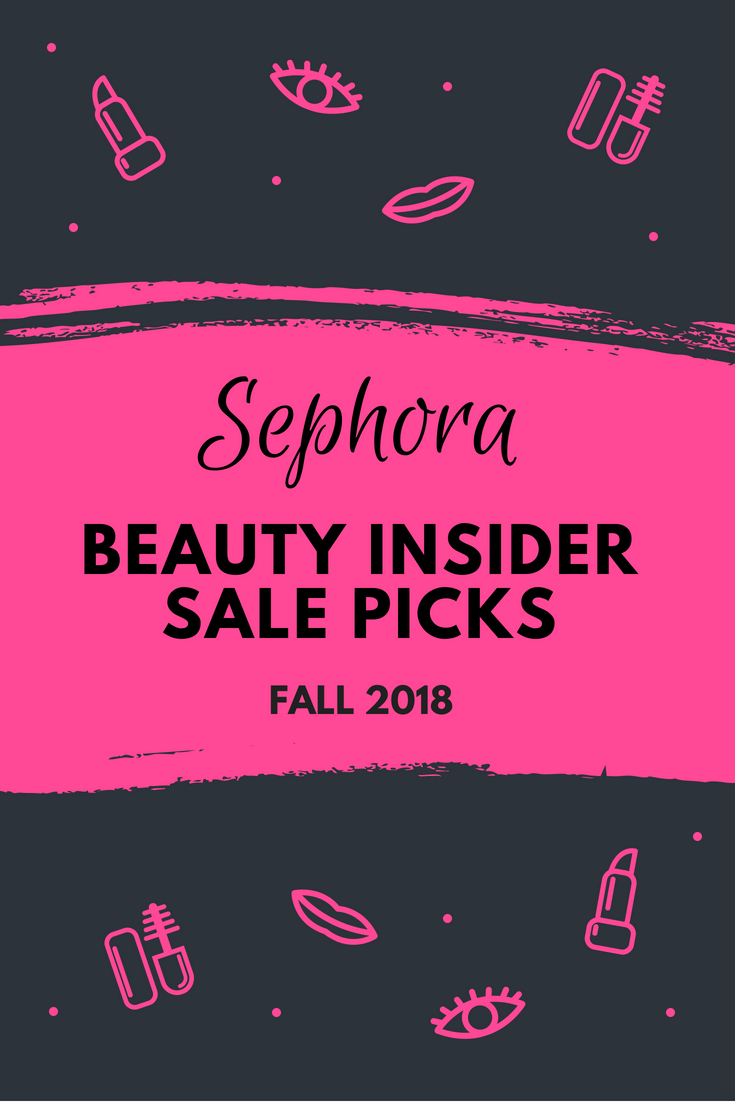 Pin this info on the Sephora Beauty Insider Sale Fall 2018 for later! [But don't wait too long, the sale ends in just a couple days!]
More Beauty + Fashion: