Amazon is one of my favorite destinations for affordable swimsuits. In fact, almost every swimsuit in my closet is from Amazon! I picked 10 new swimsuits for 2019 to try on for you in this Amazon Swimsuit Haul swimwear try on session. And I found lots of winners!

Amazon One Piece Swimsuits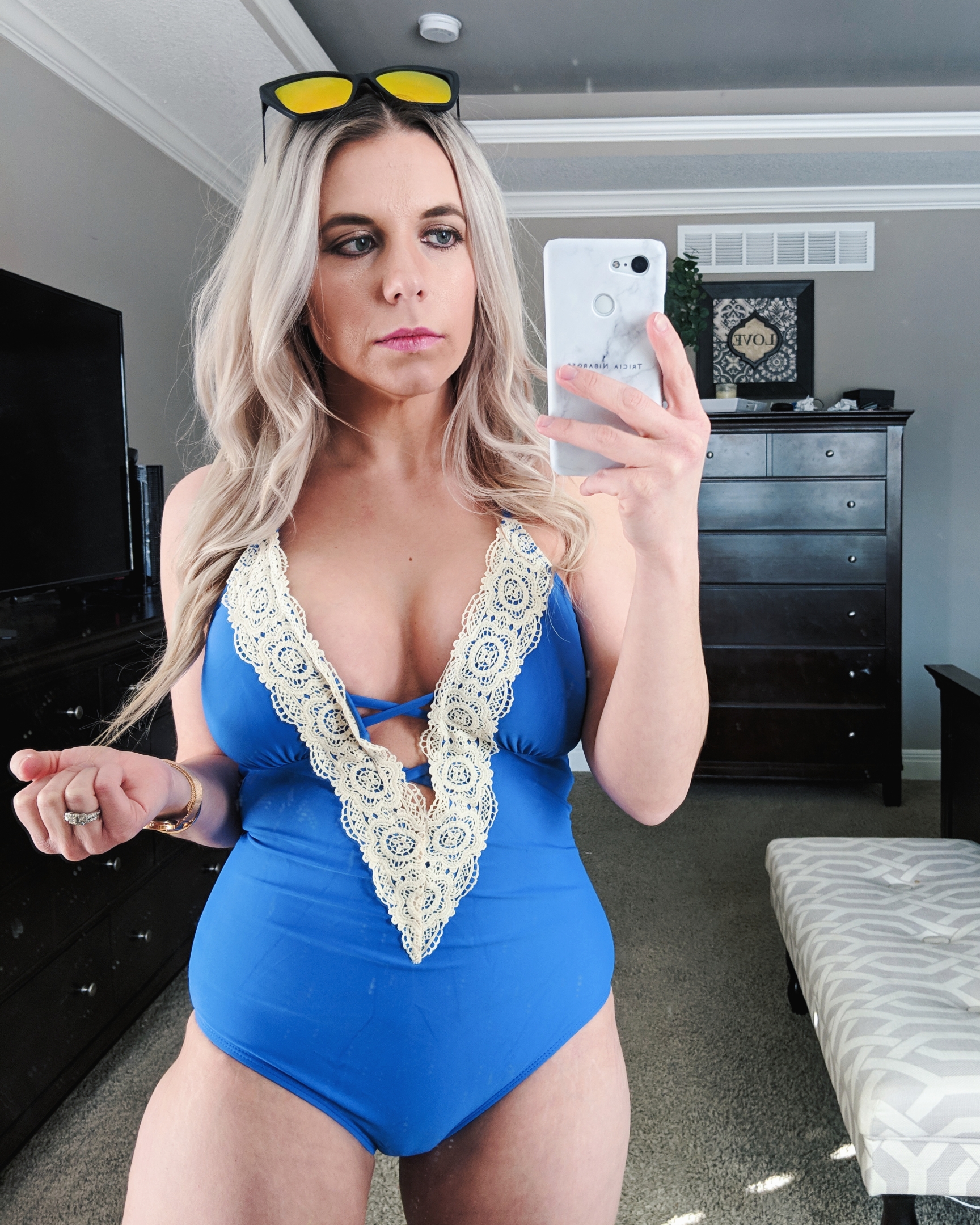 The lace detail on this blue one piece swimsuit is so pretty and feminine. Adjustable straps make it a great choice for shorter girls like myself. Also available in other colors/prints.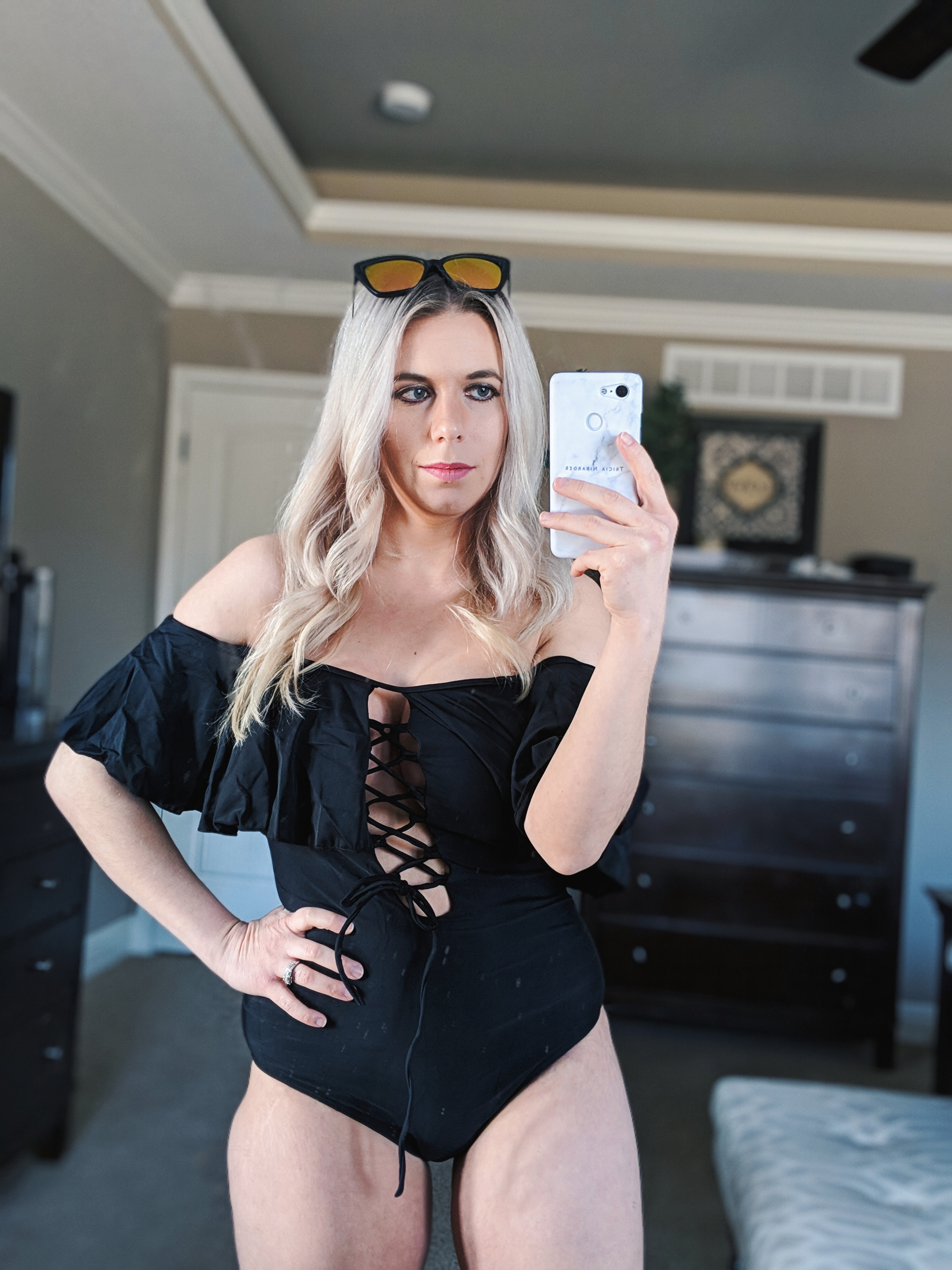 I love the flirty vibe of this ruffled off-the-shoulder swimsuit. It comes with removable straps, so you can add those on for a different look. Lots of colors available in this one!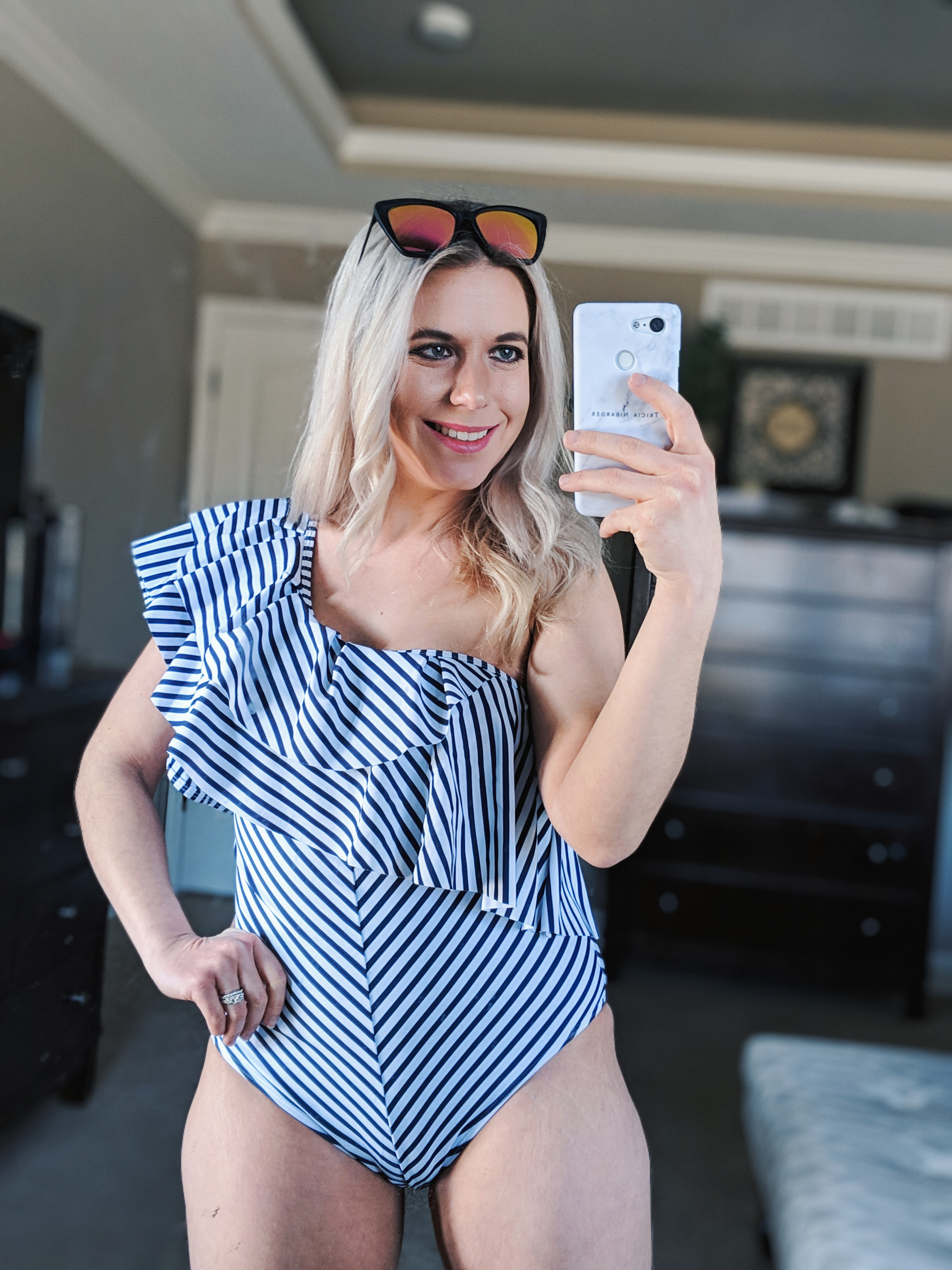 Here's another fun and flirty ruffled option. However, this one lacks adjustable straps and I did not find the sizing to be petite-friendly. The one shoulder kept sliding down because I'm not tall enough to hold it up, and the amount of fabric on the ruffle was overwhelming on a shorter frame. I truly love the look of this suit and it seemed to be of good quality, but I only recommend it ordering it if you are at least average height or taller.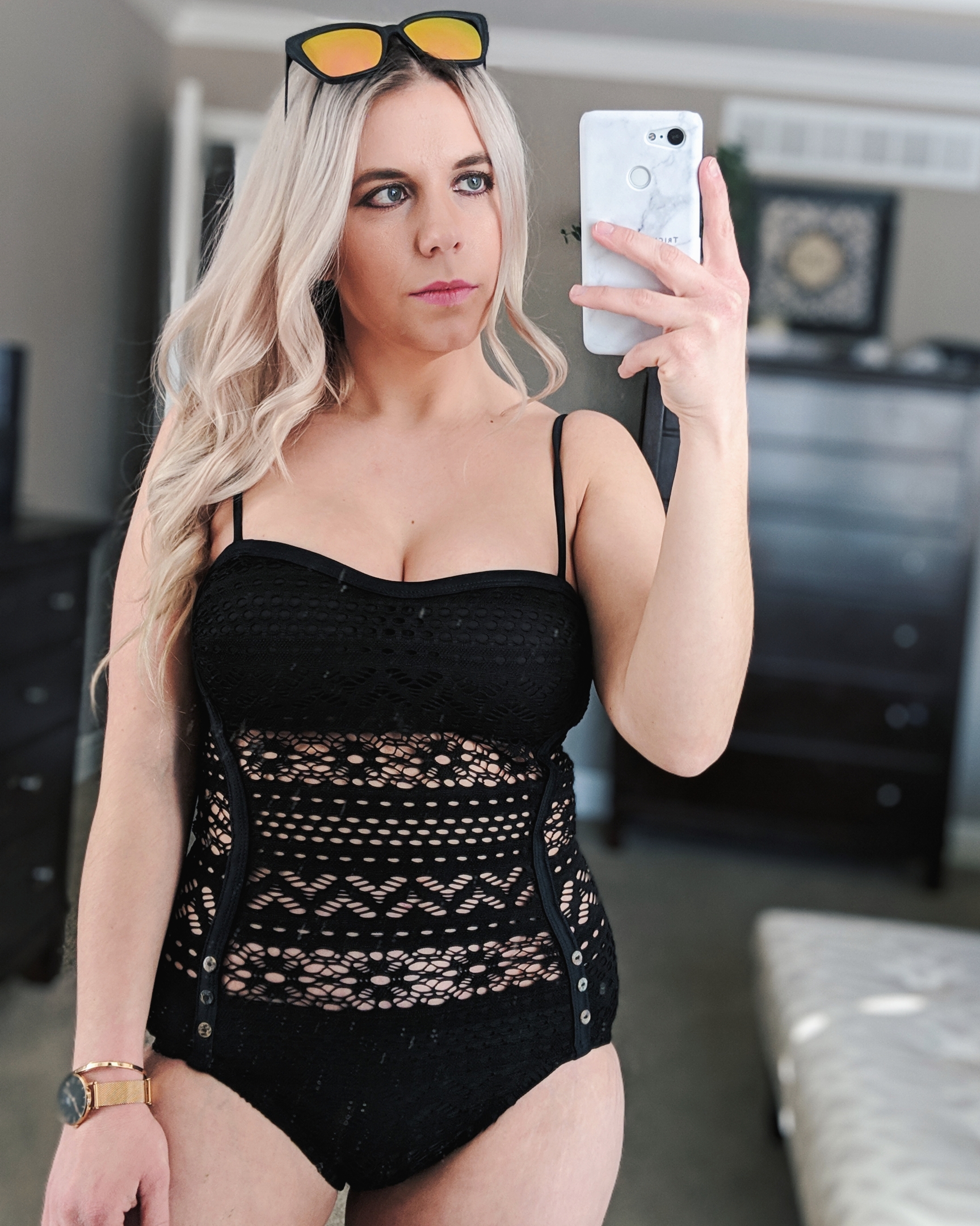 In love with the unique design on this one piece swimsuit from Amazon! All of the crochet details and buttons are so cute. However, it is not designed for girls with a larger bust. I felt it was smashing me in. If I had a smaller chest, I would have really loved this suit.
Amazon Bikinis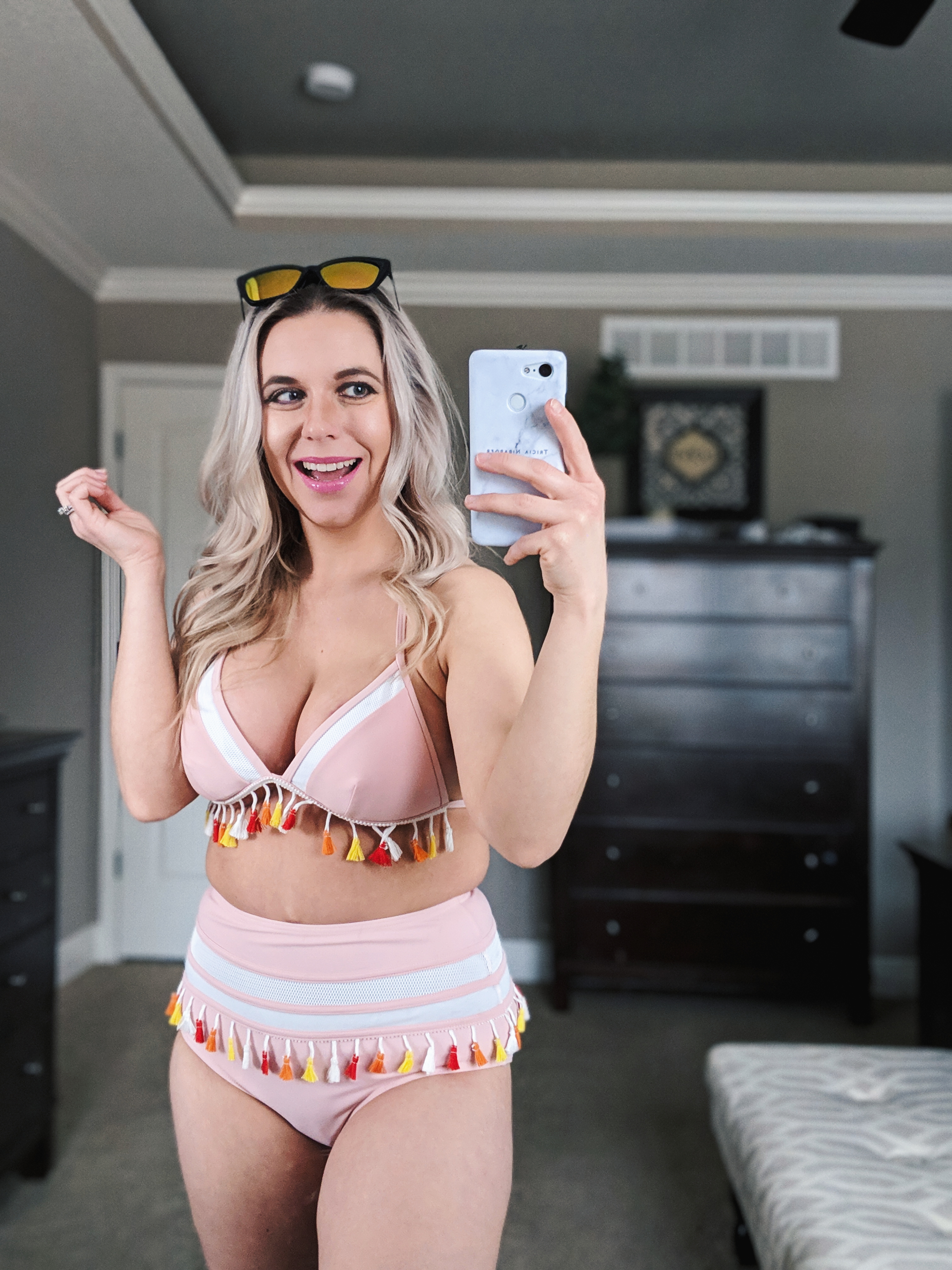 This designer dupe tassel bikini is a consistent top seller. The tassels are such a fun detail! If you follow me on Instagram, you'll see I've shared this one several times. It's a must-have! Available in a variety of colors, but stock often runs low so if you see the one you want, grab it now.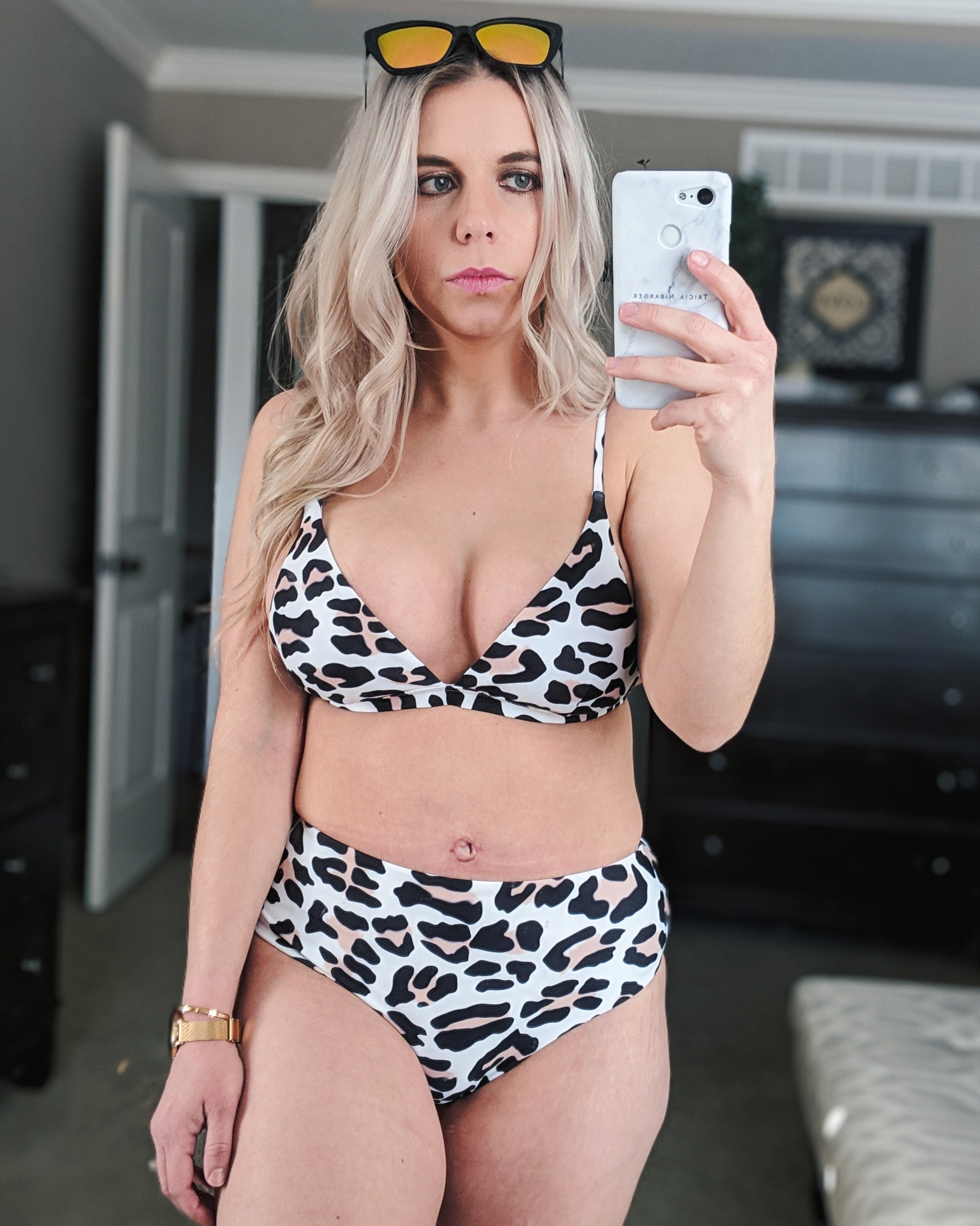 This affordable leopard print bikini is super flattering. The top is surprisingly supportive for a bikini, and the high-waisted bottoms eliminate muffin top. However, the bottoms are a bit cheeky in the back–not extremely revealing, but a bit more than most bikini bottoms.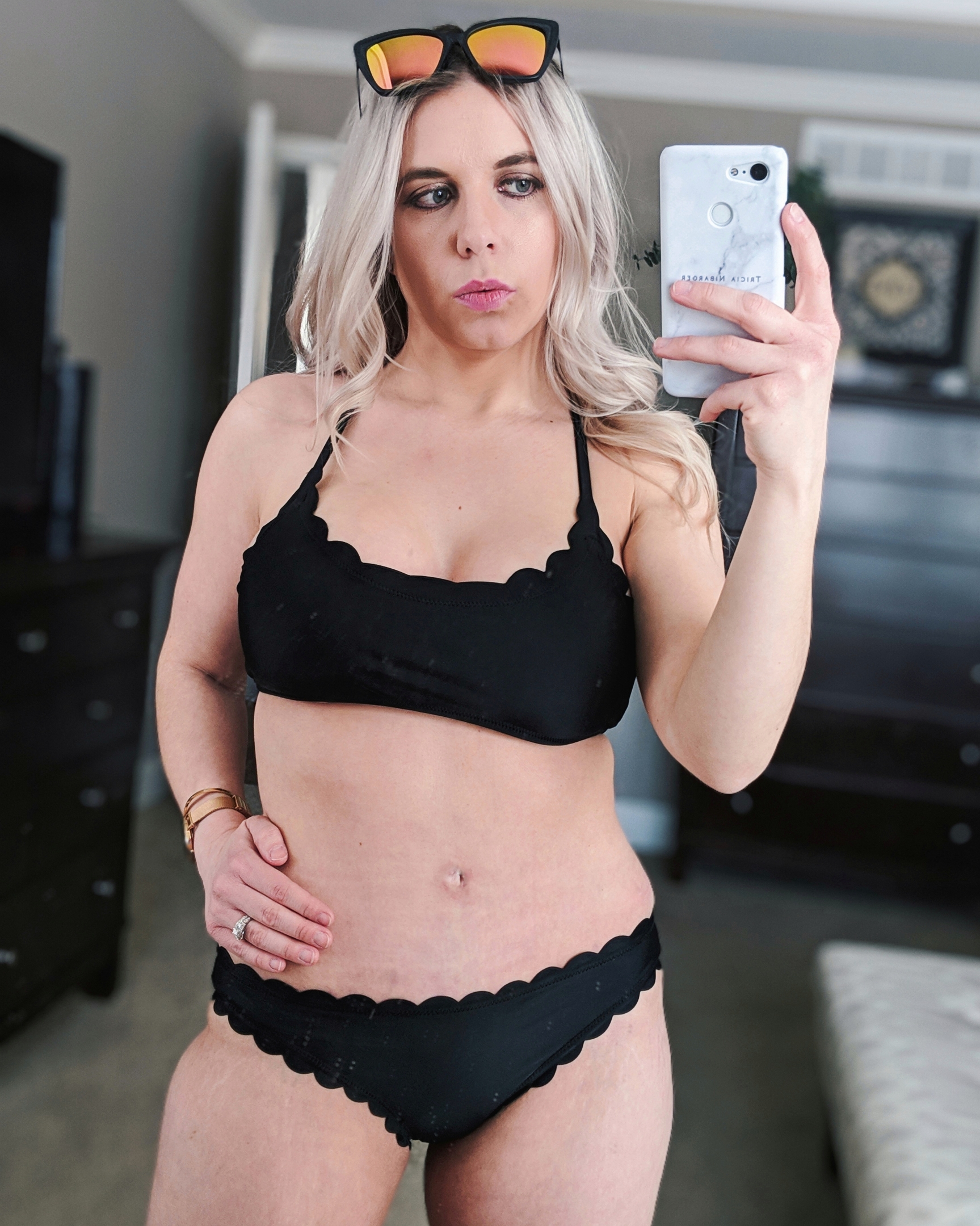 I knew I had to have this scallop bikini the second I saw it, and it did not disappoint in person. The design of the top is great for those who need more support up top than a normal triangle bikini top provides. The bottoms are nice and stretchy, so no dreaded muffin top. Total winner–and available in tons of colors.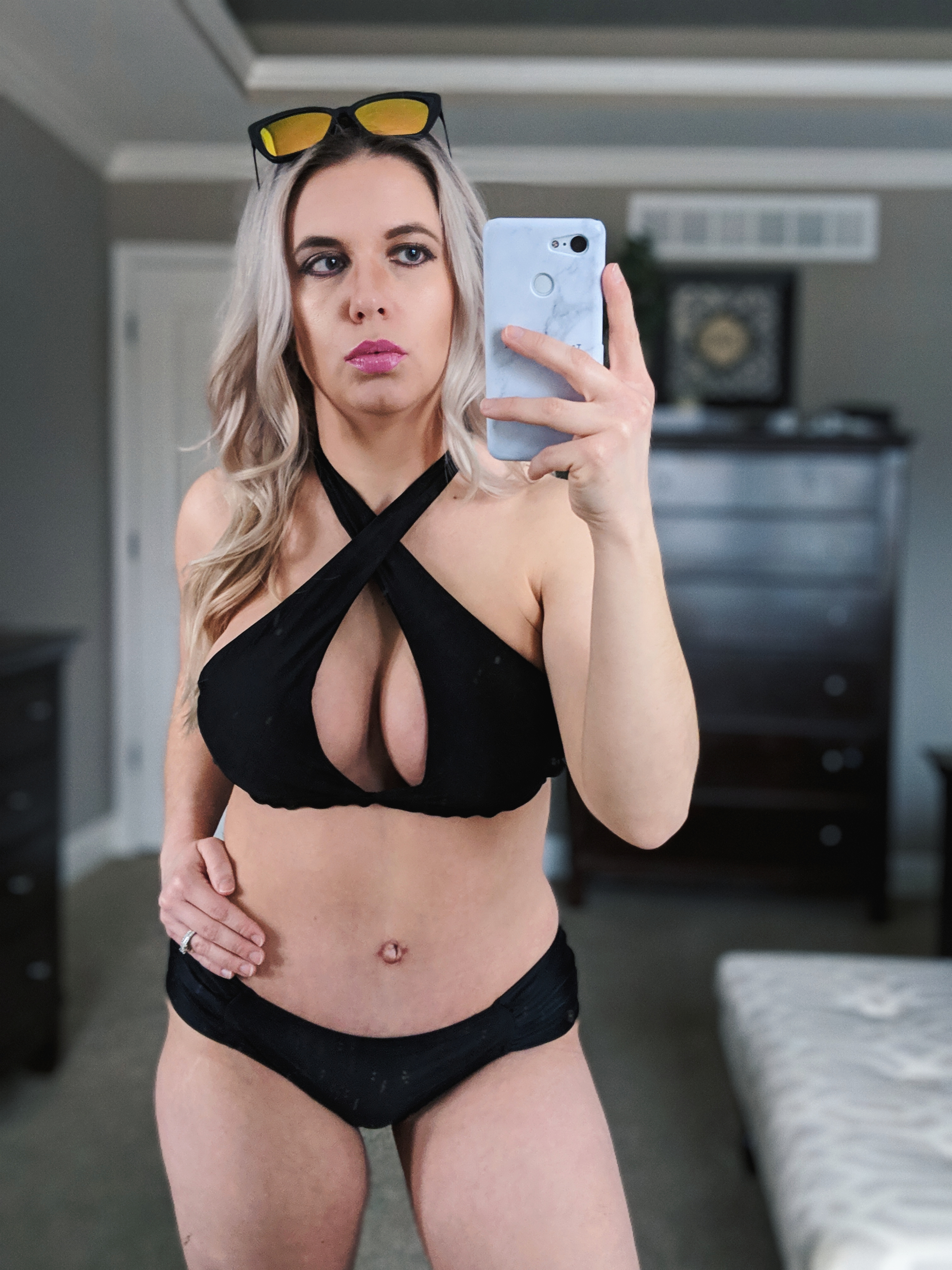 This black halter bikini is by far the sexiest/most revealing swimsuit of this Amazon swimsuit haul. But let me tell you, if you want "the girls" to look good, this is your suit. The halter tie allows you to pull them in and create amazing cleavage, even if there's not much there to begin with. Haha. The bottoms have nice ruching to avoid muffin top. [I know I've mentioned that on a lot of suits, but it's obviously a concern of mine so it's something I look for before purchasing.]
Amazon Swimsuit Cover Ups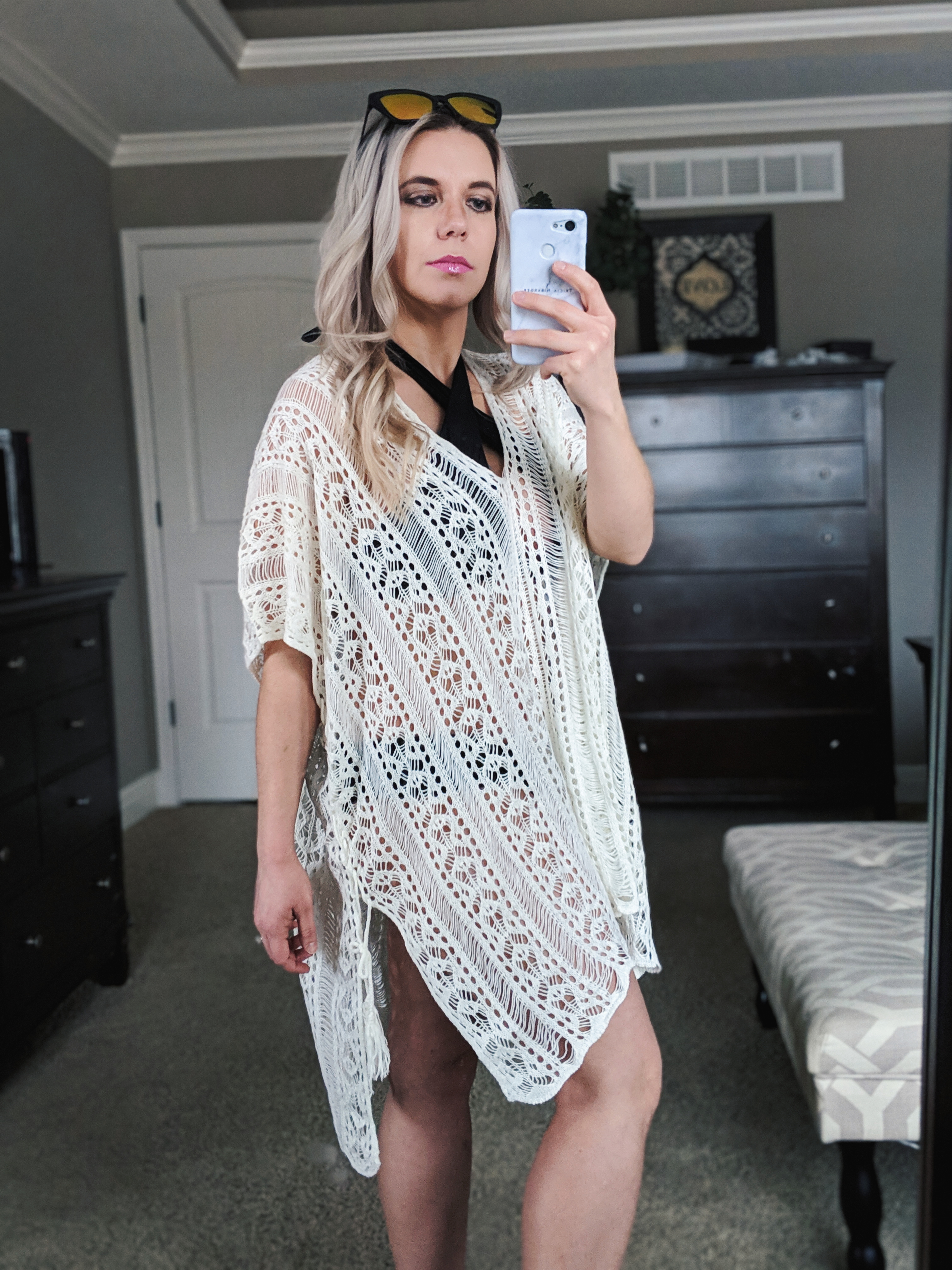 The best part about this Amazon swimsuit cover up is the softness of the fabric. I love how it feels on my skin. The tassels hanging down from the sides are adorable, too!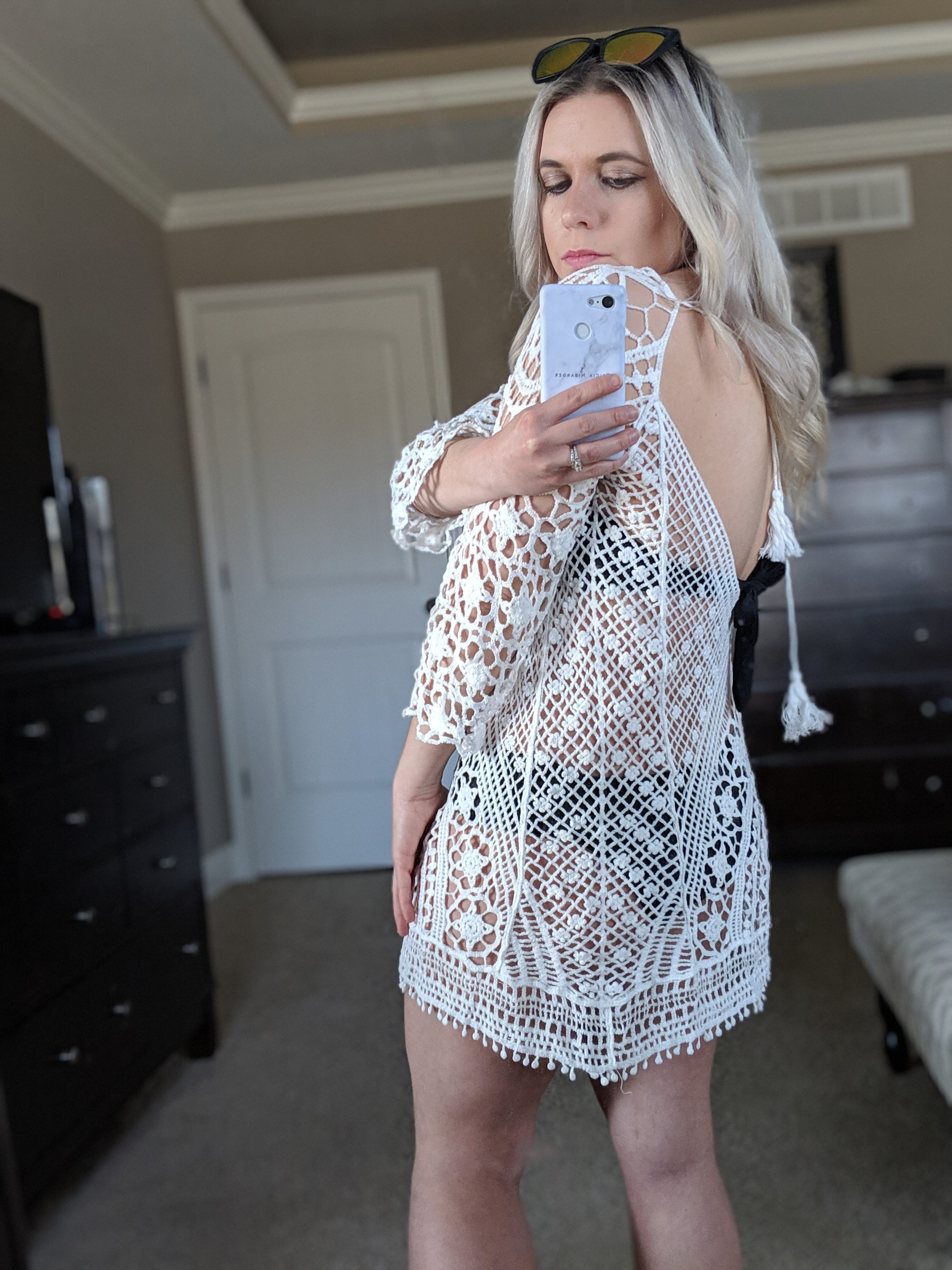 This is literally my favorite swimsuit cover-up I've ever owned! I love the fit, the intricate detailing, and most of all, the back. It looks and feels so chic.
Shop this Amazon Swimsuit Haul swimwear try on

BTW, if you like the pink-lens sunnies I'm wearing with these suits, here's a direct link for them. You can use my discount code COVET10 to save on them or any purchase from the DIFF Eyewear site.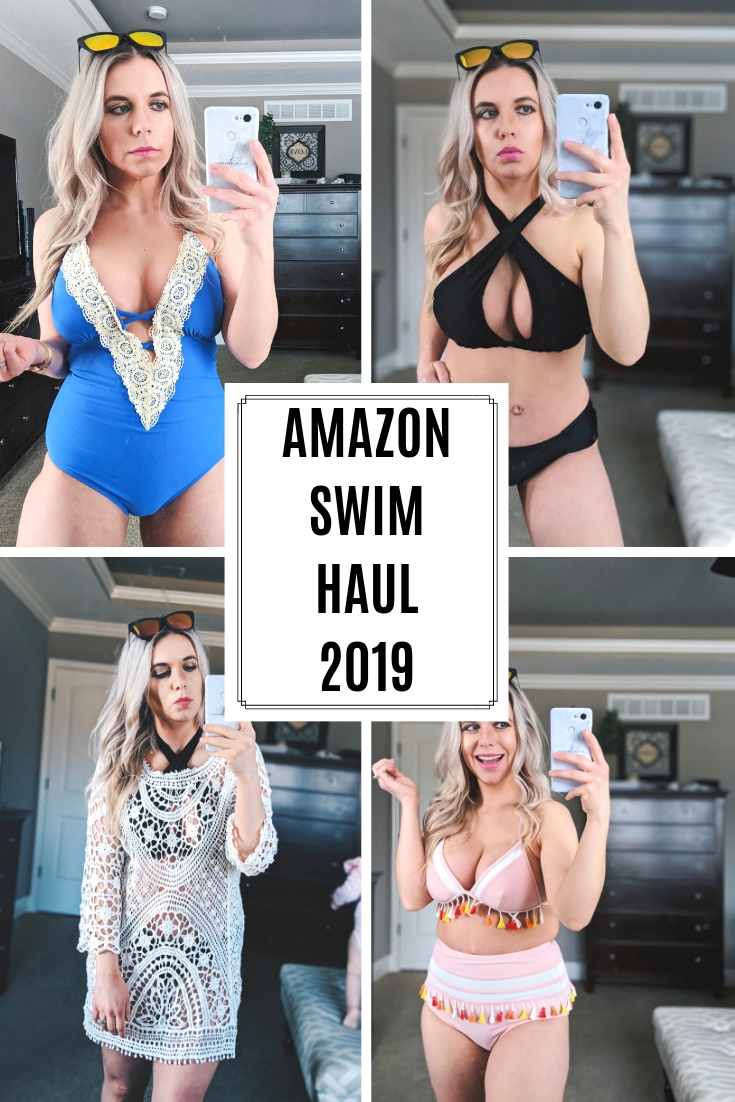 Pin this Amazon Swimsuit Haul swimwear try on for later!
More inspo: