Popping in this morning with a quick post to show off one of my favorite Mommy and Me outfits, winter style! As I've mentioned before, I especially love sharing Mommy & Me looks for boy moms, and this one fits the bill. Just wait until you see the matching puffer vests!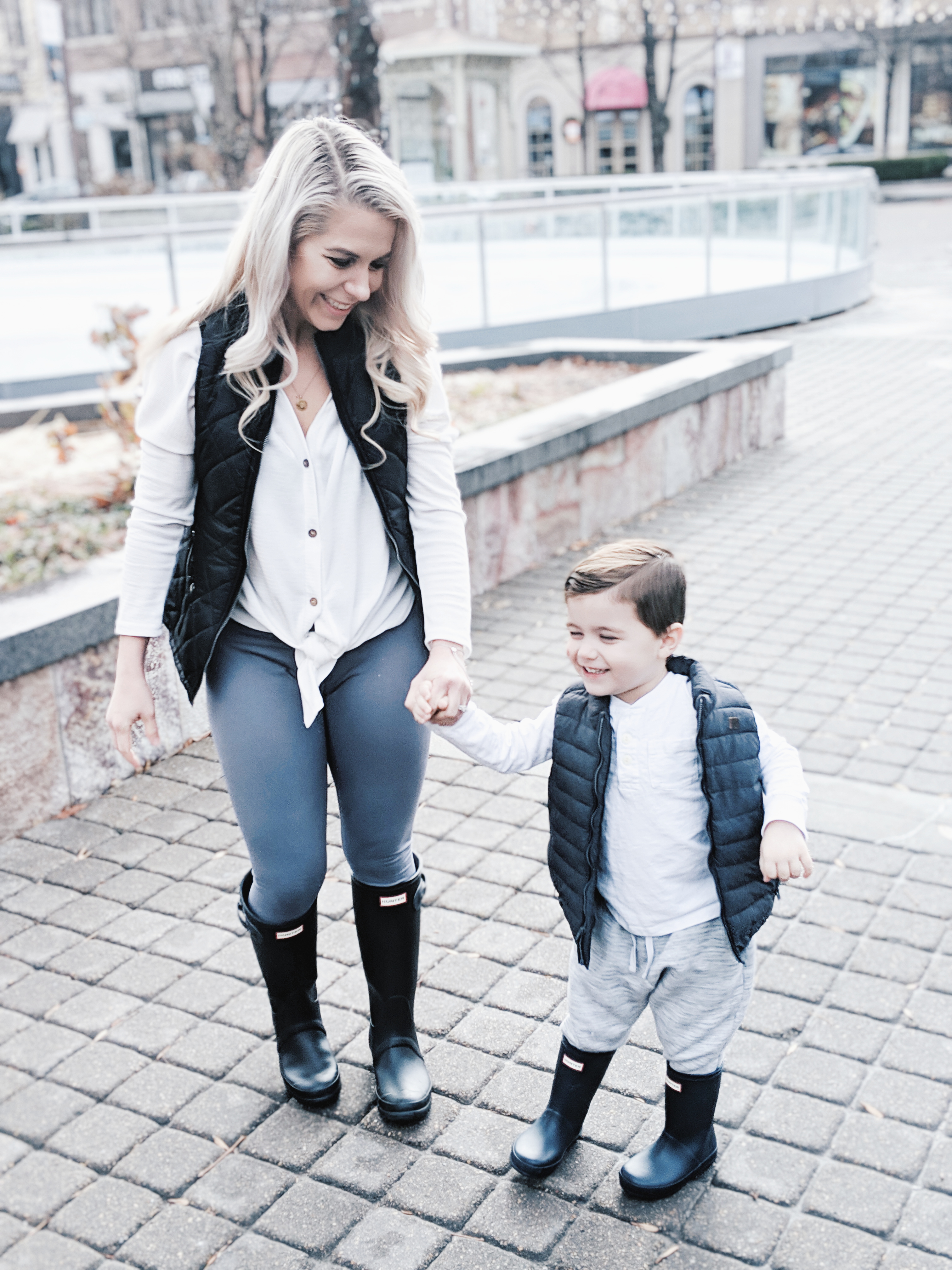 Shop Our Looks:
Me: Tie-Front Henley // Quilted Puffer Vest [not bulky!] // Grey Leggings [just $15 and great quality!] // Monogram Pendant // Bolo Bracelet // Hunter Boots
Colton: Henley // Charcoal Puffer Vest [love this color!] // Grey Joggers // Hunter Boots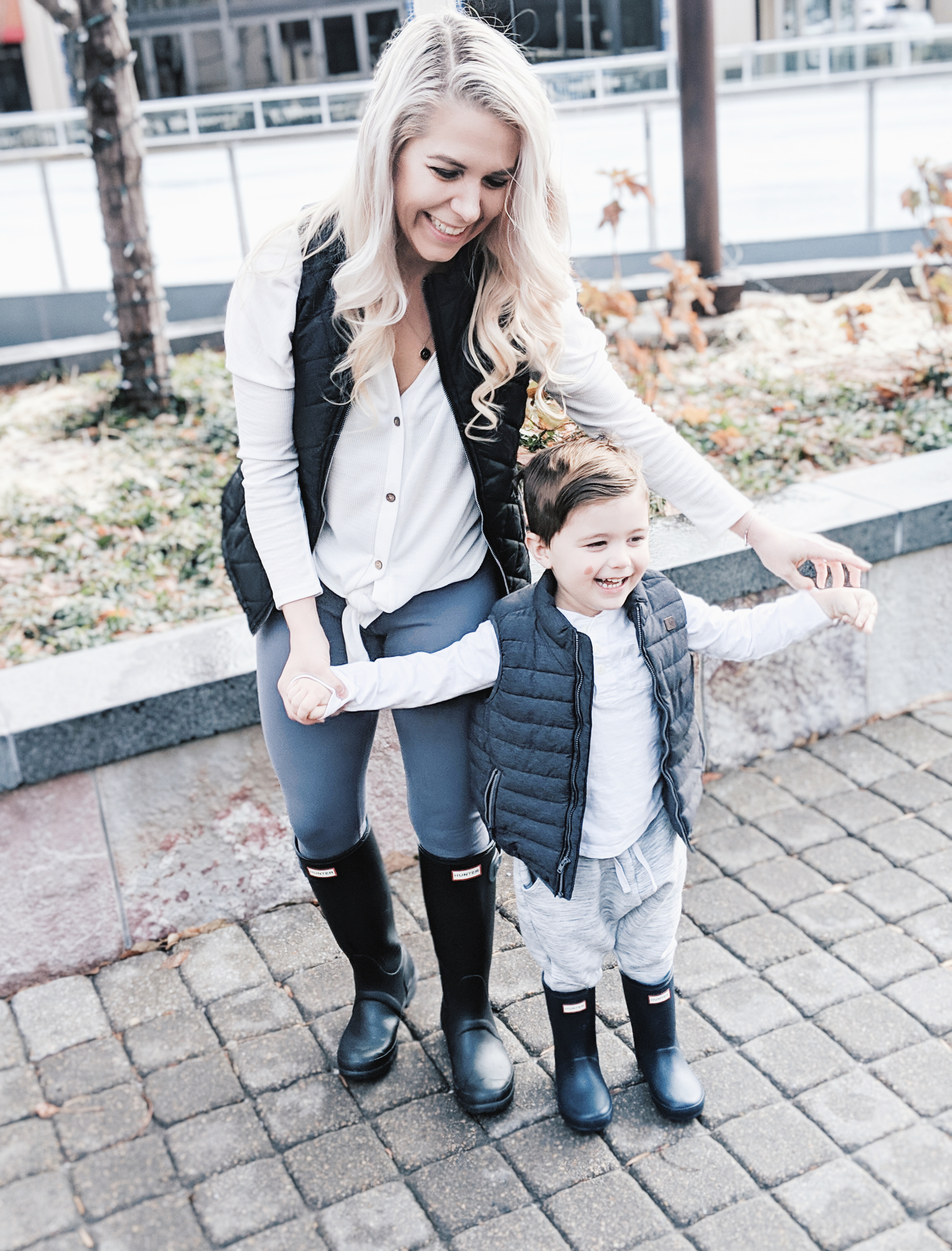 I first put this outfit together for Colton for our family holiday card photo, then I loved it so much that I wanted to copy. Luckily, he's a good sport about it… at least so far!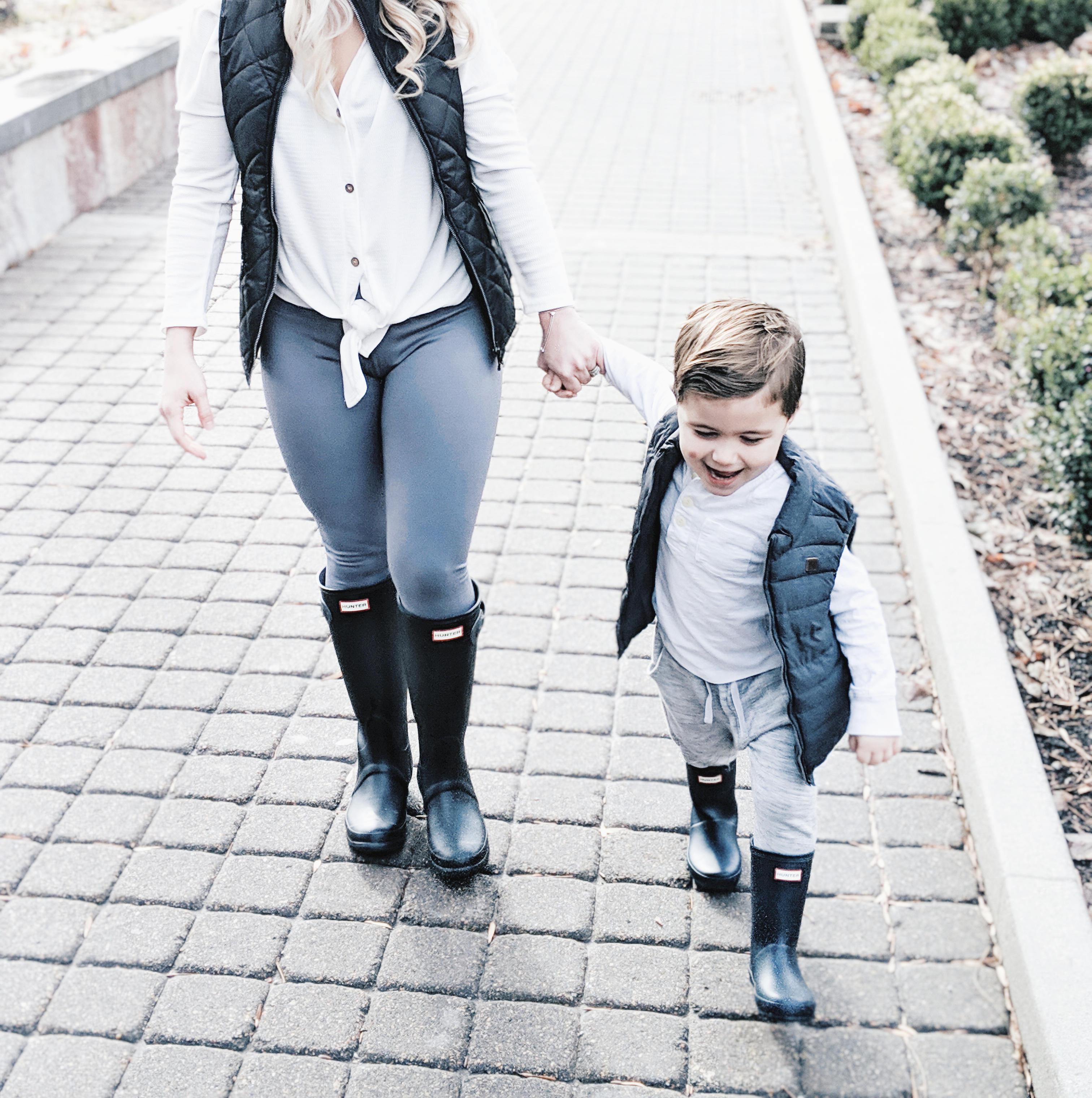 Colton thinks it's really cool to have matching Hunter boots with mom, since I wear mine all the time. I'll admit, I had a little trouble pulling the trigger on such pricey boots for a little kid… but I figure Blair can wear them too, plus Colton was so excited to get the package. So it's fine. Hopefully my husband feels the same way. Ha!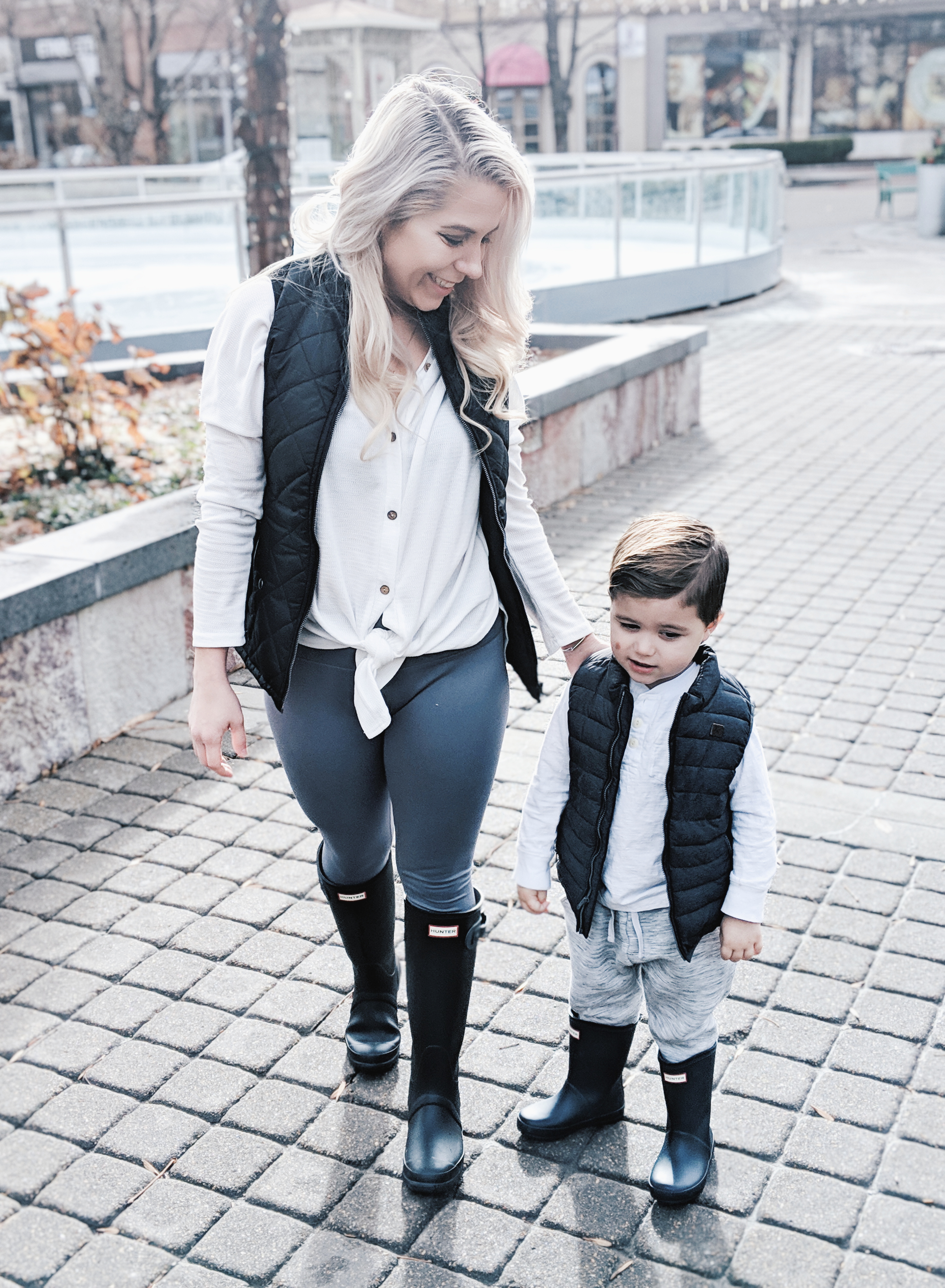 Winter is one of my favorite times of year, not just for the the clothes of course but for all the fun activities we do! Unfortunately, we aren't going to be able to do as many winter activities as normal this year because of my mommy makeover surgery.
IT'S TWO WEEKS AWAY! Two weeks, people. I alternate between being super excited to extremely nervous to just wanting to get it over with. Mainly the last one, honestly.
It's a similar feeling to when you're about to give birth, like let's just end the anticipation and move onto the next chapter.
And typing this, I now realize that I haven't talked too much about my surgery on my blog. I've talked about it a ton on Instagram Stories, though! Basically, I'm having a "Mommy Makeover," which is a tummy tuck [no more c-section scar, hallelujah!], breast lift, and implants. I used to have the best rack when I was younger and I didn't even appreciate it. Ha! I can guarantee you I'll appreciate it now, though!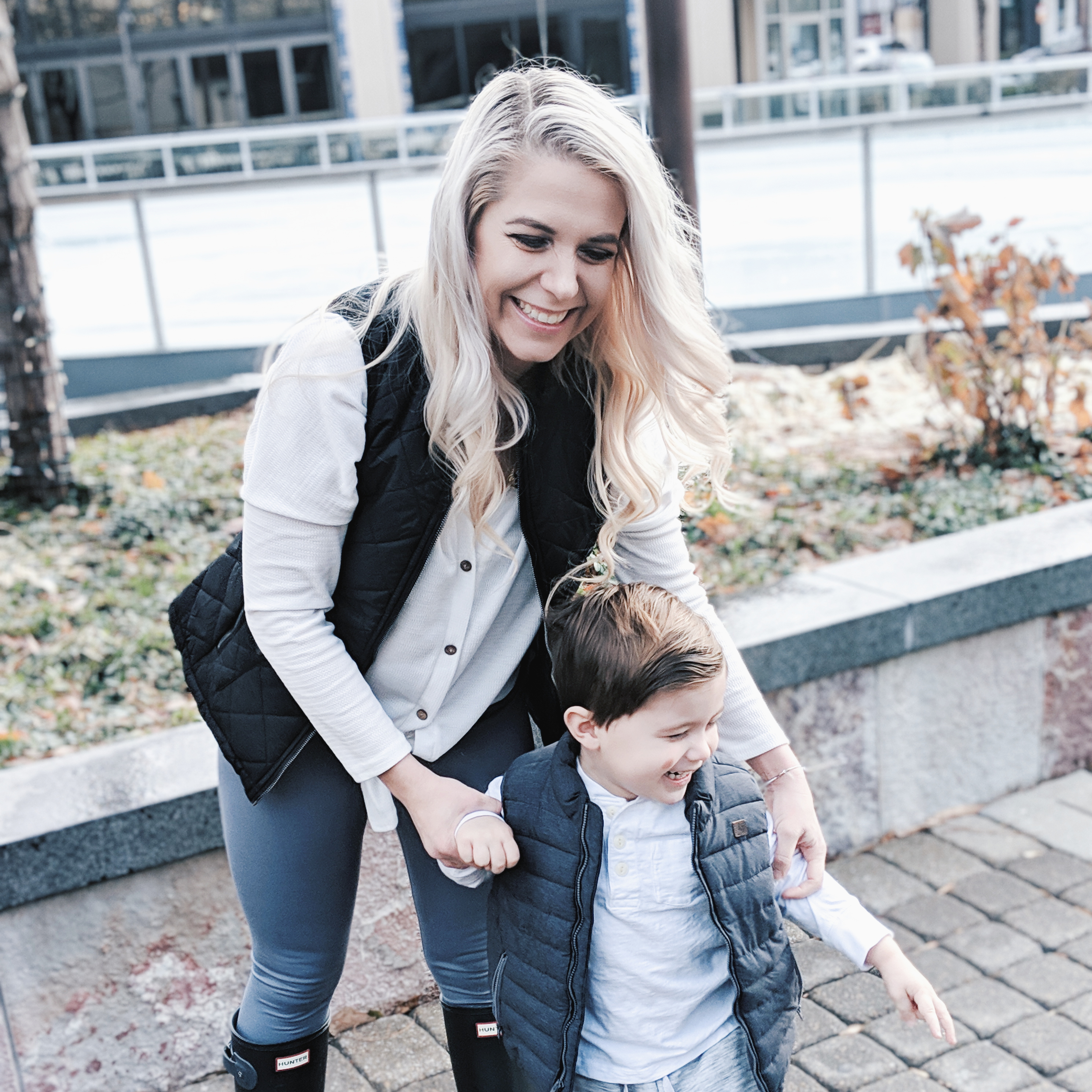 So yeah, I'm trying to squeeze all the fun winter activities in early this year, since I'll be spending Christmas in bed recovering. So fun, right? Hopefully it will be worth it in the end!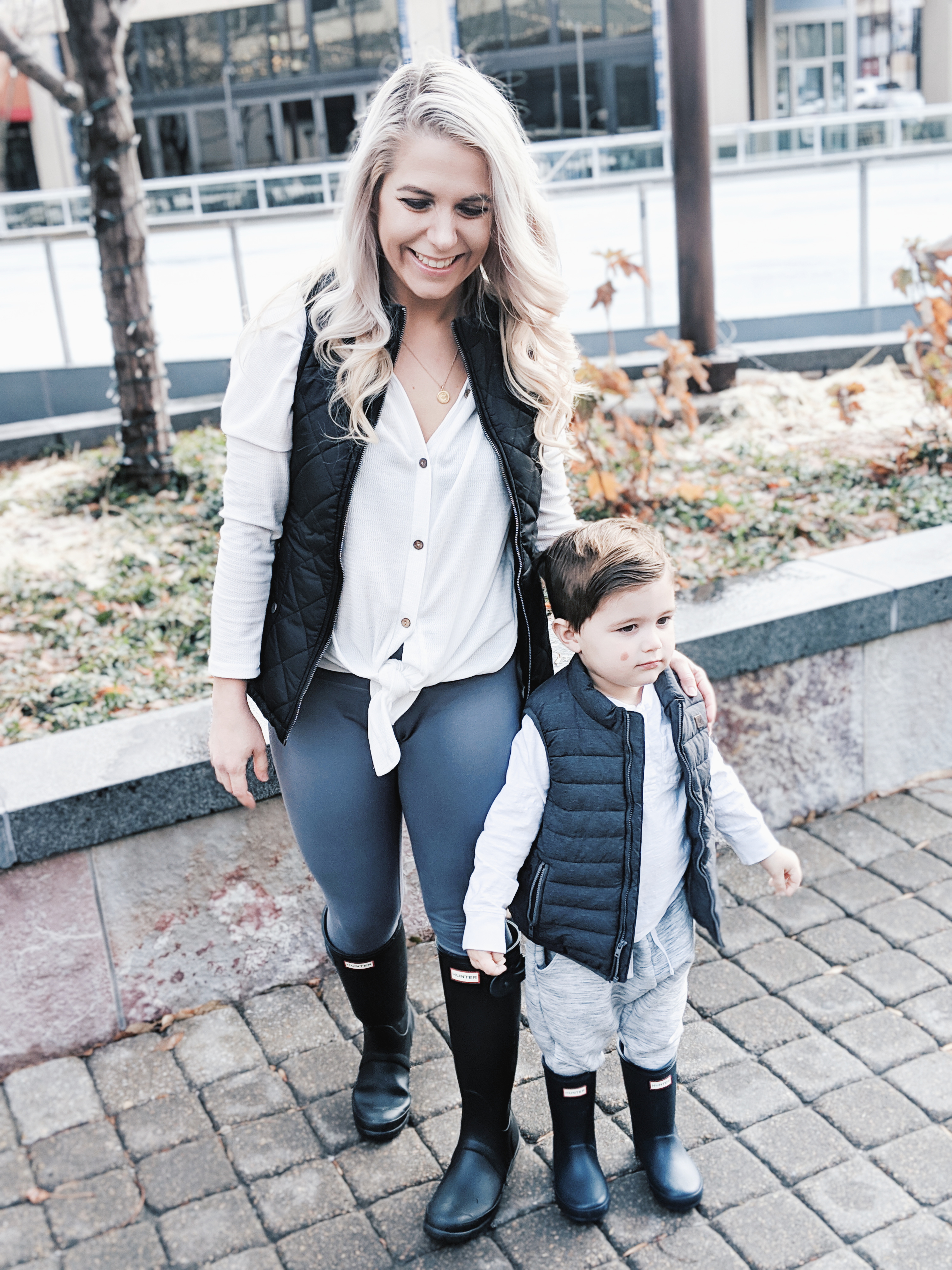 Before I end this post, I do have to mention one more thing, and it's pretty random but… this tie-front henley is awesome because it's cut longer in the back, making it perfect to wear with leggings. I didn't notice that in the listing photos so it was a pleasant surprise.
Hope you enjoyed these Mommy and Me Outfits – Winter Style!
Shop these Looks: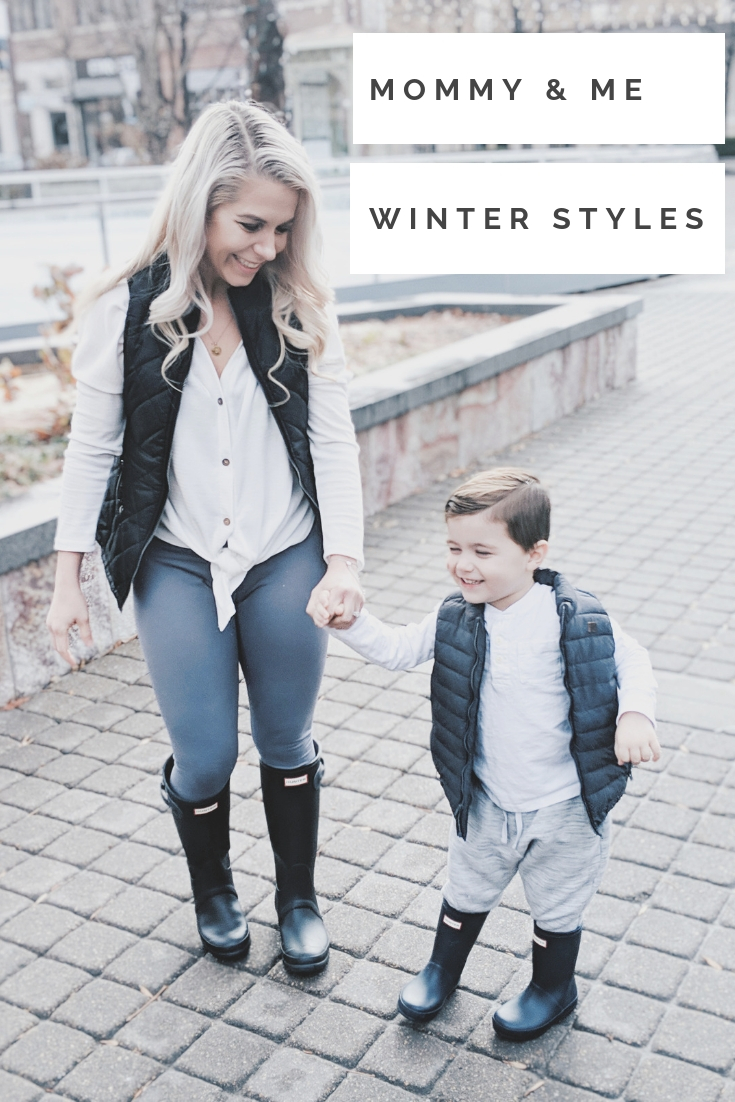 Pin these Mommy and Me Outfits – Winter Style for later!
More Winter Inspo: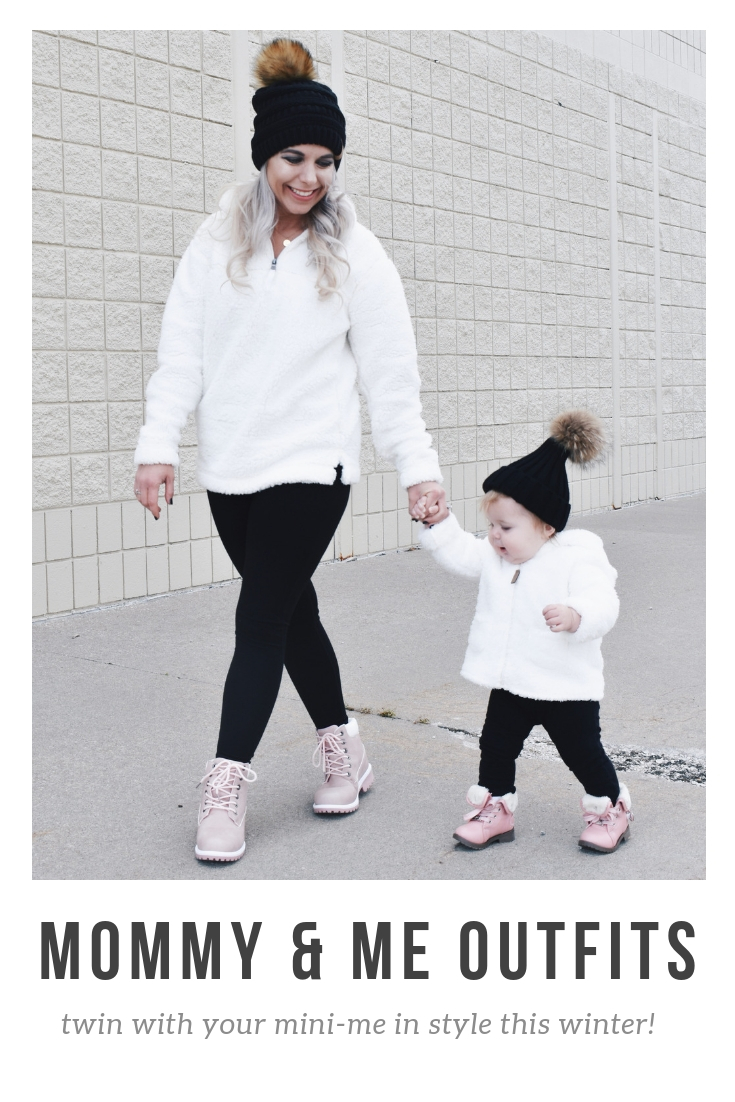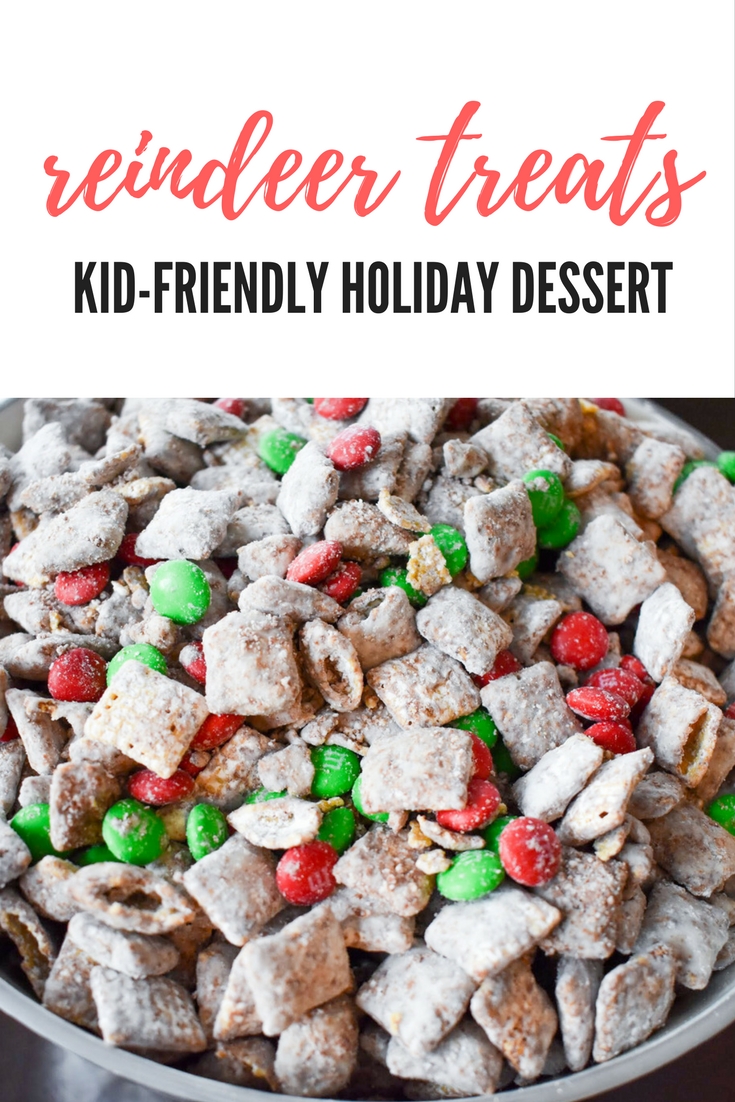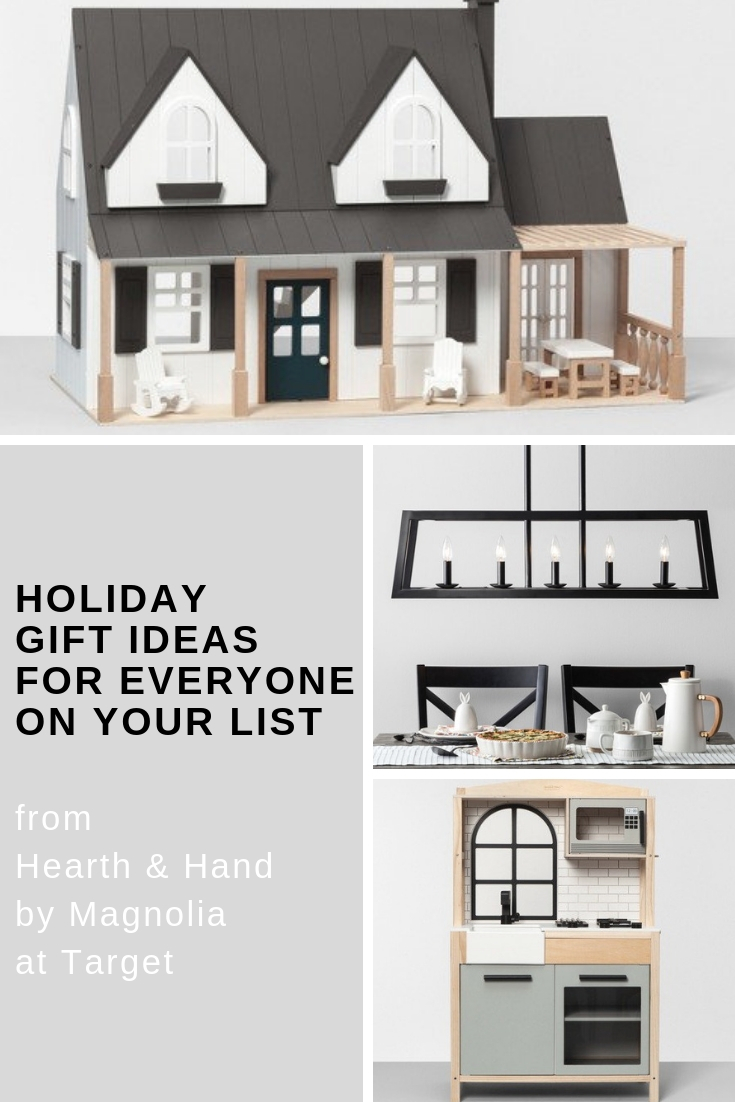 Before you go, don't forget to enter this Nordstrom gift card giveaway!
To make your holiday shopping a little bit easier, I've teamed up with a group of bloggers to give you
a chance to win a $1,000 Nordstrom Gift Card!
To enter: complete the steps in the rafflecopter below. The more steps you complete,
the more entries you receive, and the better your chance at winning!
This giveaway runs until Tuesday, December 11th at 12am PST
Winner will be announced here. Good Luck!
*this giveaway is in no way sponsored by Nordstrom.