Before I started blogging, I worked as a litigation attorney. Even though I spend my days at home now, I still like to get dressed up now and then. Today I'm sharing the best work dresses on Amazon 2019 for your workwear inspo!
Best Work Dresses on Amazon 2019
To see video reviews of the dresses in this post, check out my Instagram Story Highlights!
I'm wearing my normal size in all of these dresses. To give you an idea on length, I'm about 5'2″. Please feel free to DM me on Instagram or shoot me an e-mail with any specific sizing questions.
Although I'm showing most of these dresses in navy blue, they're all available in multiple colors/prints (at the time of publishing). Tap on the links underneath each dress to see the available color combinations.
Amazon Work Dresses Try-On Haul
As an Amazon Associate I earn from qualifying purchases.
The peplum detail on this pencil dress is very flattering on the hips. Sleeves are a great length, too.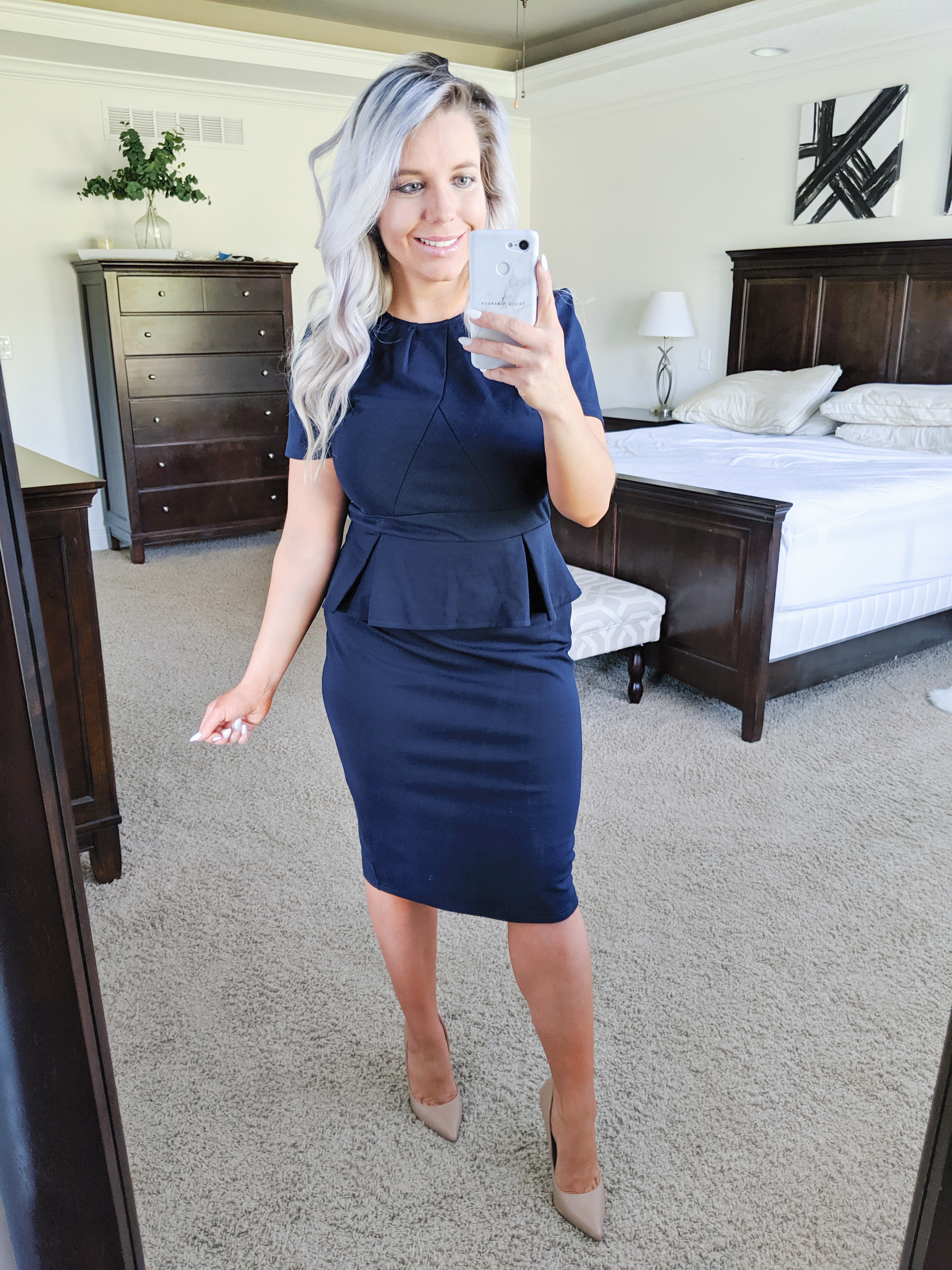 Here's a similar idea as the first dress, but with short sleeves. This one has some cute detailing around the neck, too.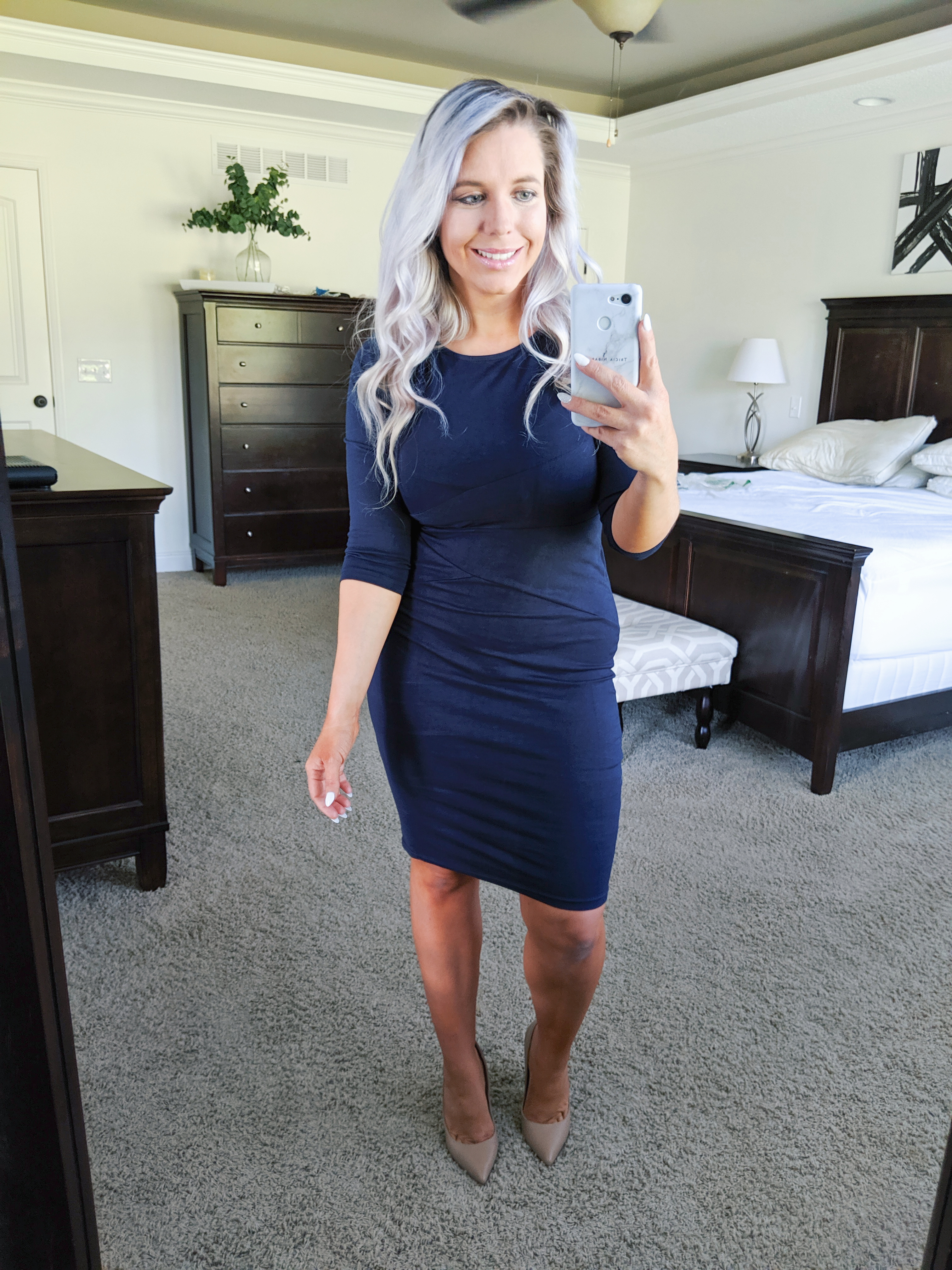 This dress has a very flattering fit. It reminds me a lot of this dress that lots of  you snagged from Nordstrom, just at a lower price point. You could easily dress this up with a cardigan or blazer for more conservative offices.
The quality of this dress is amazing, especially for the price! However, I didn't love the length on me. It hit about mid-calf, which is never flattering on a short girl. I only recommend this one if you're tall.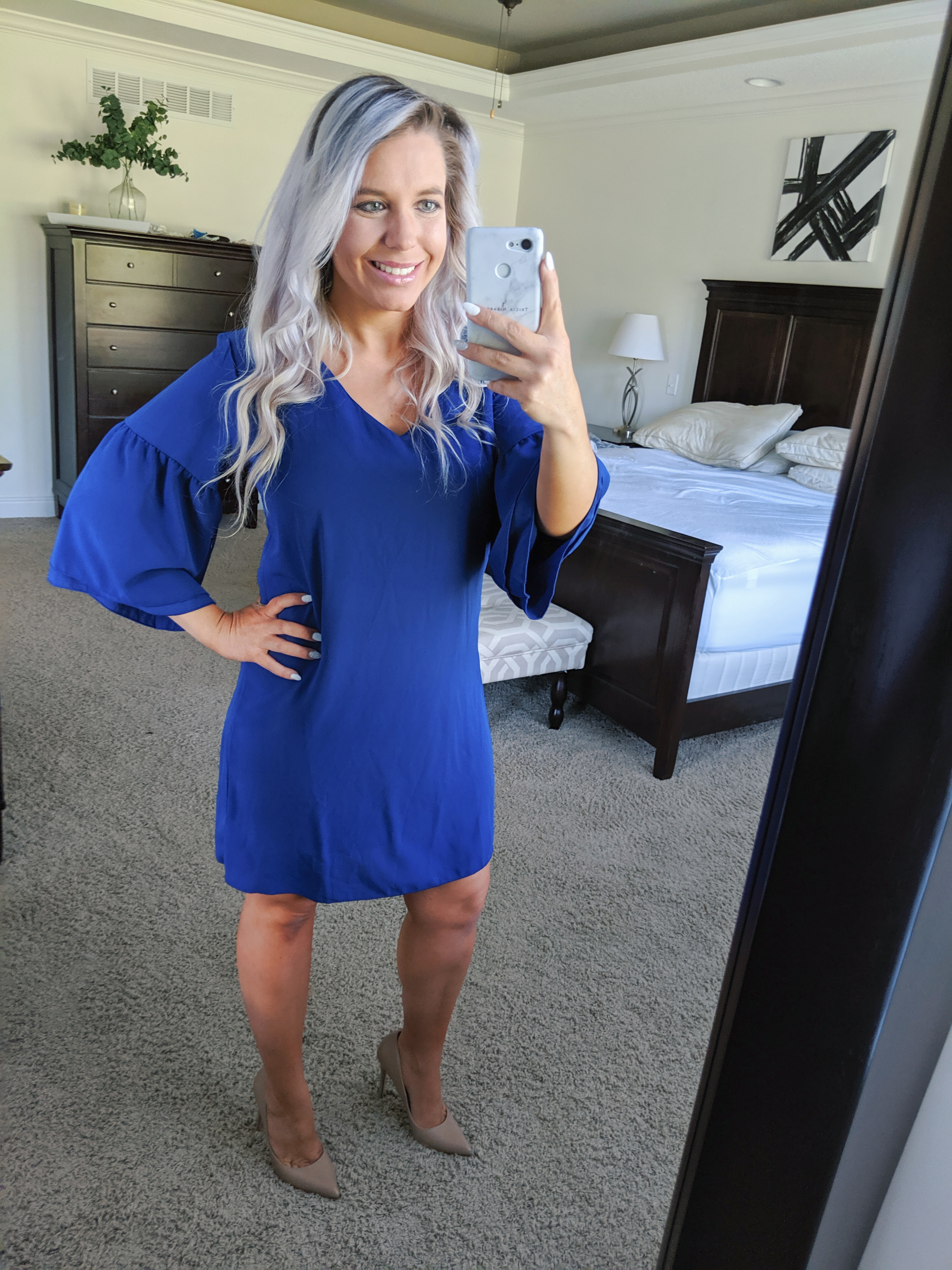 How cute are these sleeves?! I love the versatility of this one–it could be worn to work, for game day, as a wedding guest, etc. So many options! It would look extra cute with a fun belt.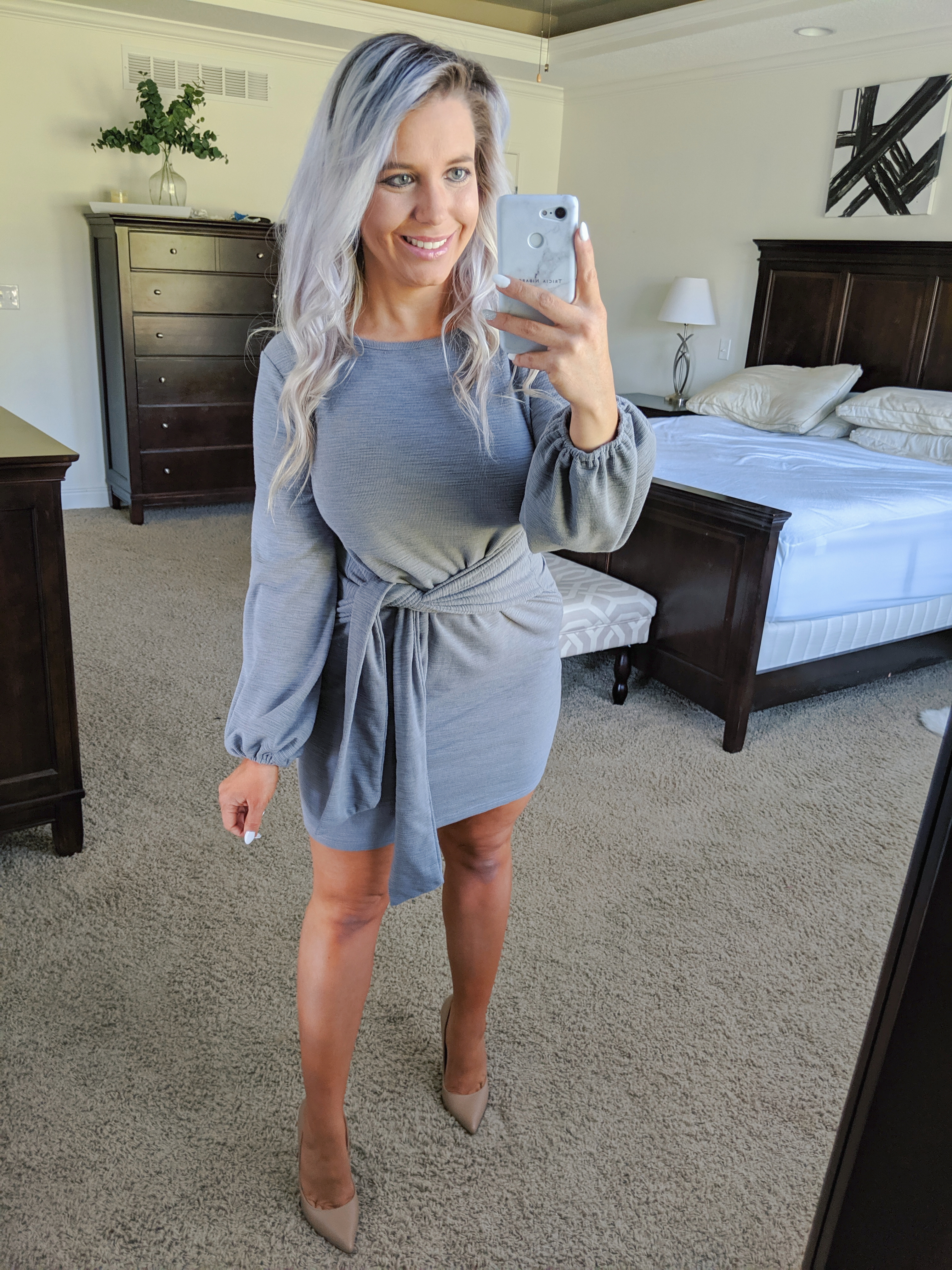 My favorite dress of the entire try-on haul! The fit on this dress is unbelievably flattering, and the fabric feels much more expensive than the price point. I'm going to grab this one in multiple colors! It looks great with layering necklaces [which is how I styled it when I wore it for my Kansas City Live TV segment!] and I'll wear it into cooler weather with OTK boots.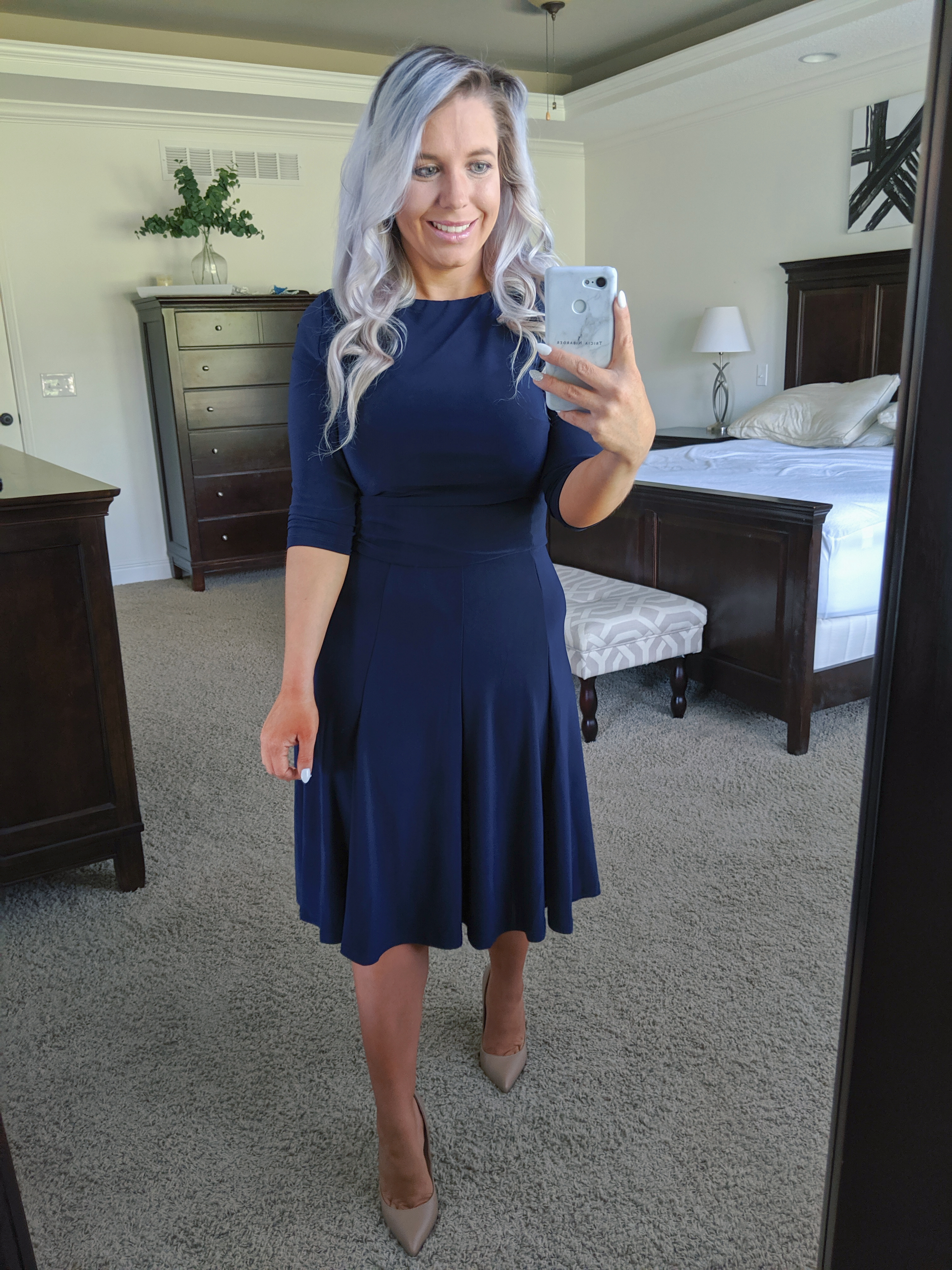 This dress is fairly basic in design, so it's great for a conservative workplace/event.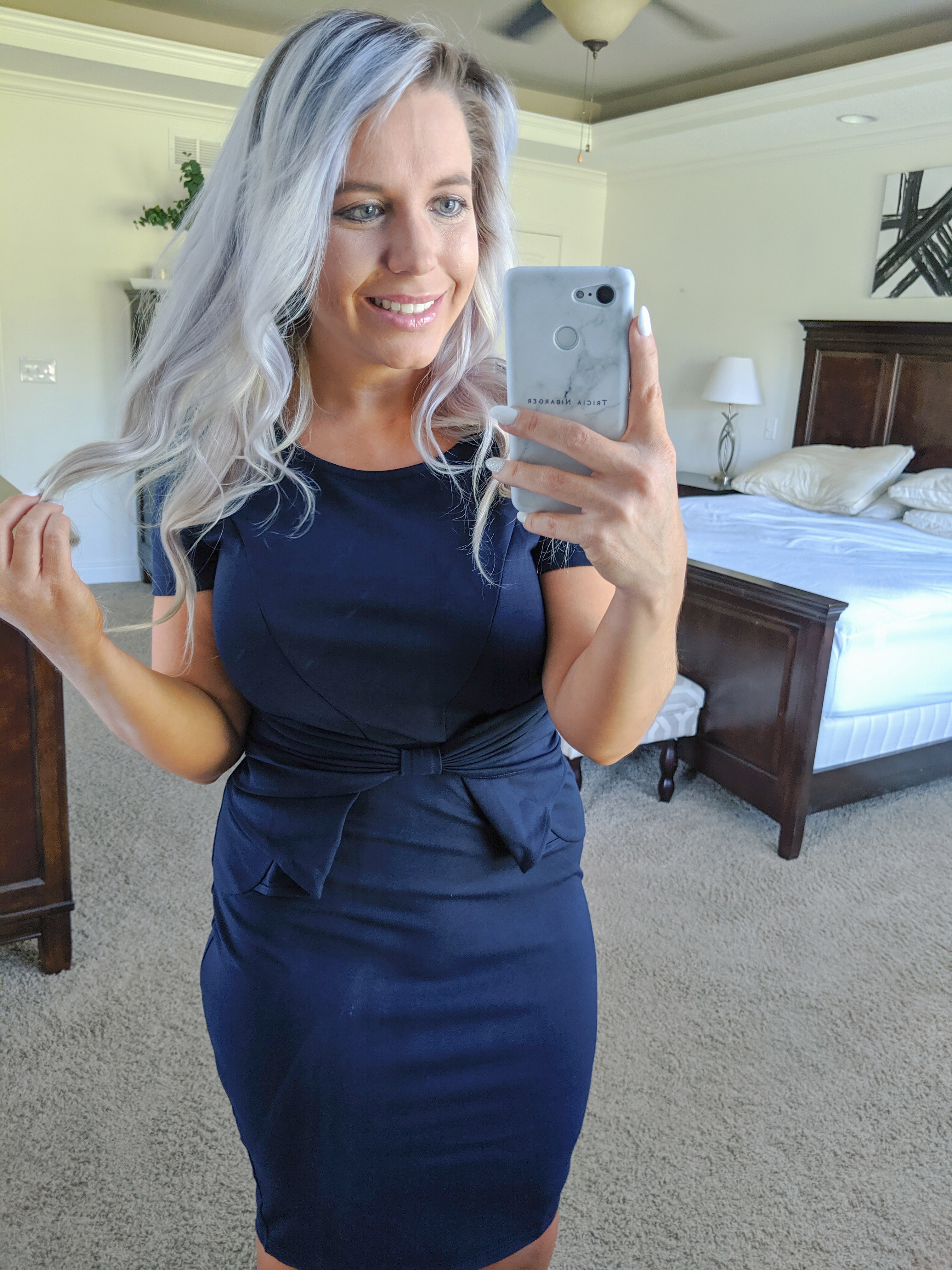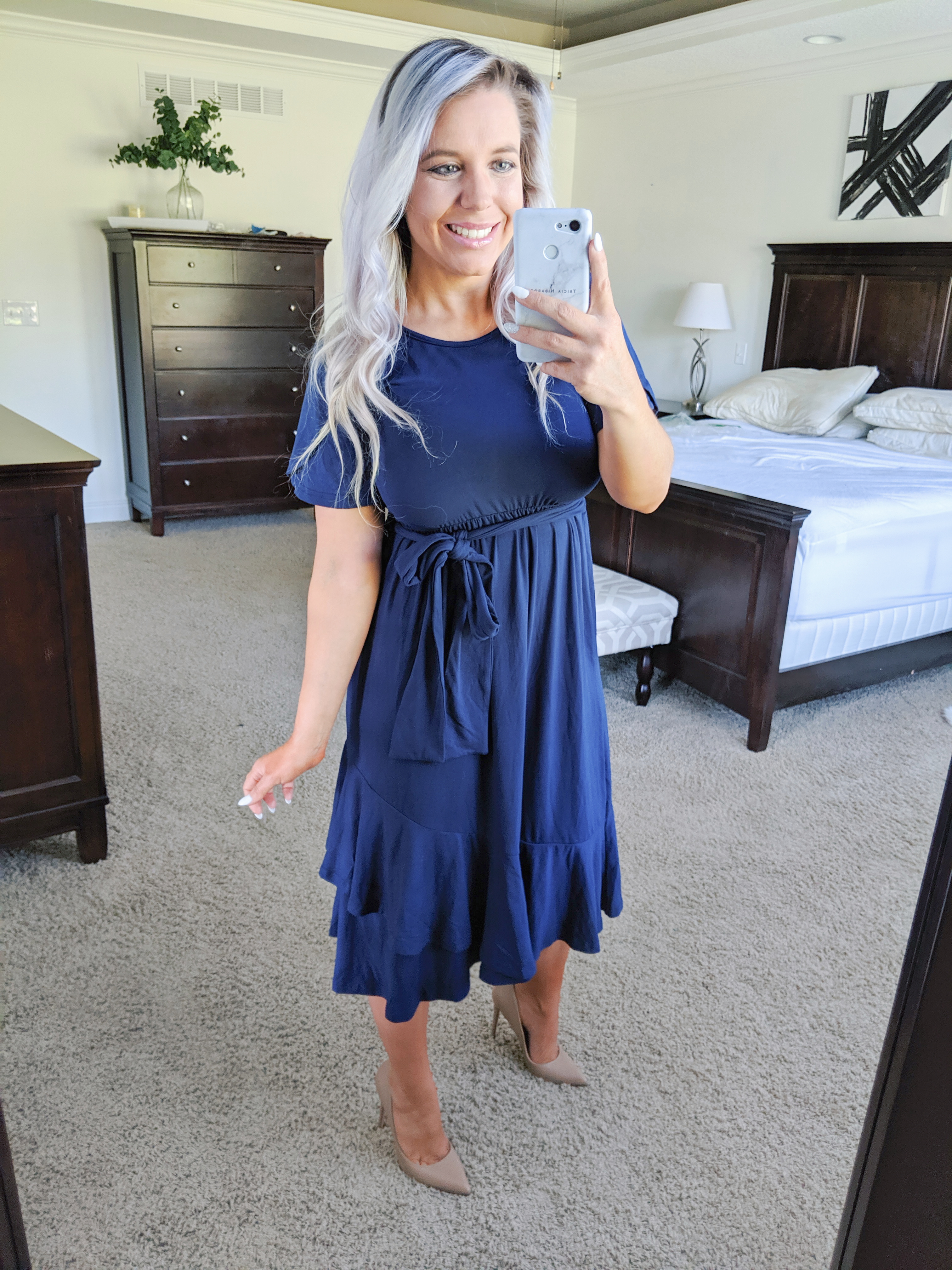 The ruffles on this hem are so cute! However, I had the same issue as before with this dress hitting me mid-calf, which always makes me look shorter than I really am. This would be a great option for taller ladies, though.
Shop this Post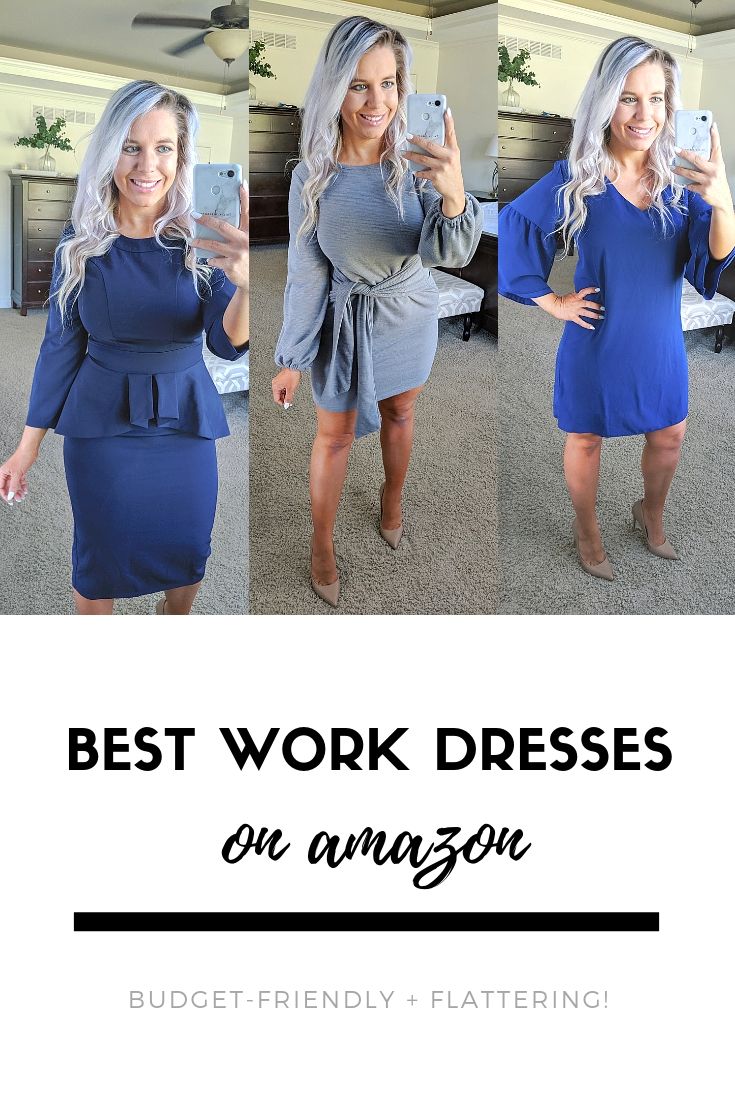 Pin the best work dresses on Amazon for later!
Read these next: