I added this fun lace back tank top to my wardrobe for the upcoming warmer months… but, I was faced with a dilemma: what to wear under a lace back top. What can I say? I have a bad habit of picking up items without thinking about how they'll fit into my existing wardrobe. In the end, though, this look ended up being one of my recent faves!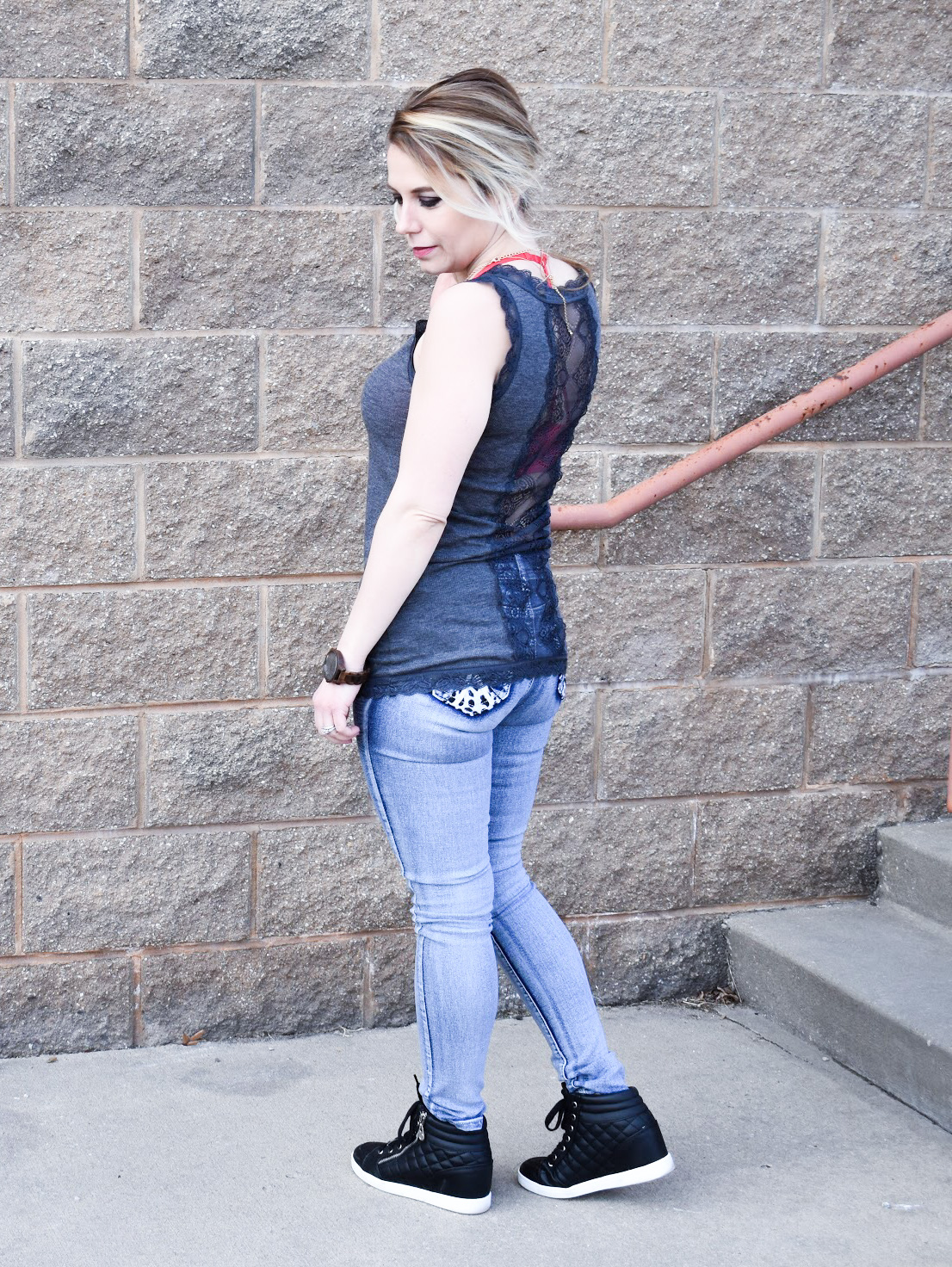 Shop this Look
Lace Back Tank Top // Skinny Jeans // Black Wedge Sneakers // Back Detail Bra [similar] // Wood Watch // Monogram Pendant // Monogram Tassel Necklace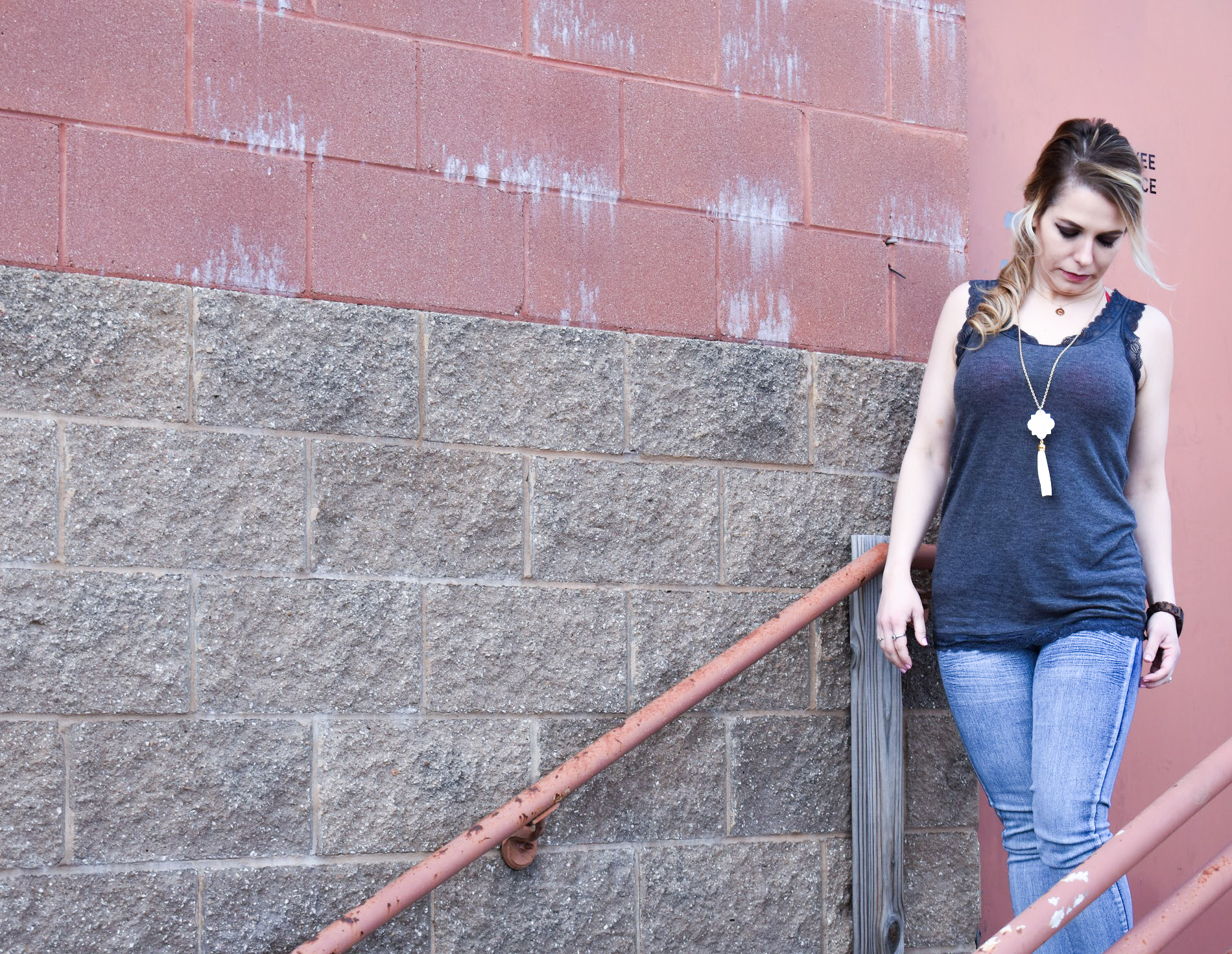 Sometimes, the best way to conquer the challenge of a lace back top is to embrace the look with a back detail bra.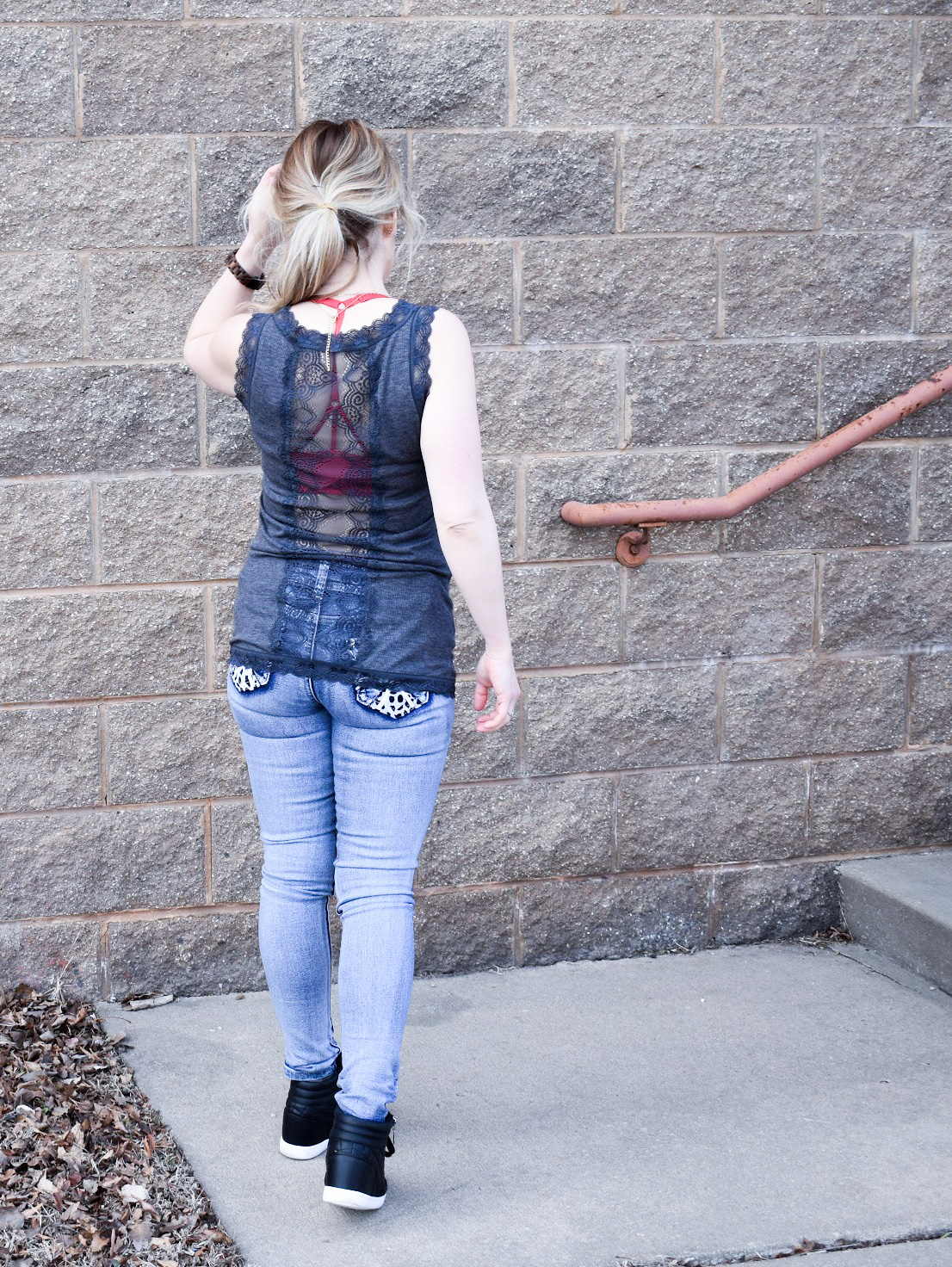 I've had this bra in my dresser for awhile, thanks to a Victoria's Secret sale. I actually started browsing similar bras online to find something for underneath this tank, then remembered I already had this one buried in my drawer. Always shop your own closet first, ladies!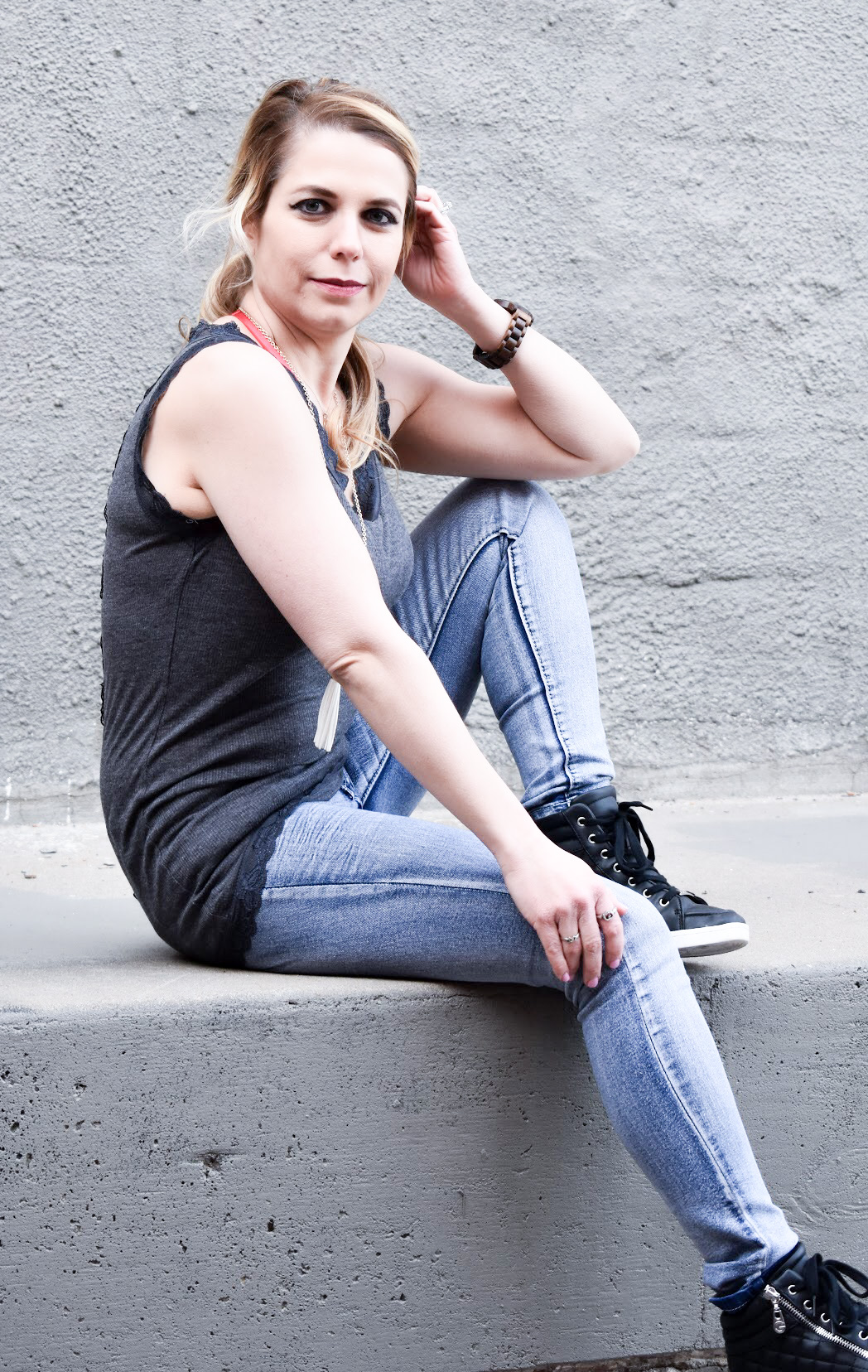 These wedge sneakers are some of my faves, too. I always like styling them with sporty looks, like I did in this post [which, oddly enough, also features an open-back top and exposed bra].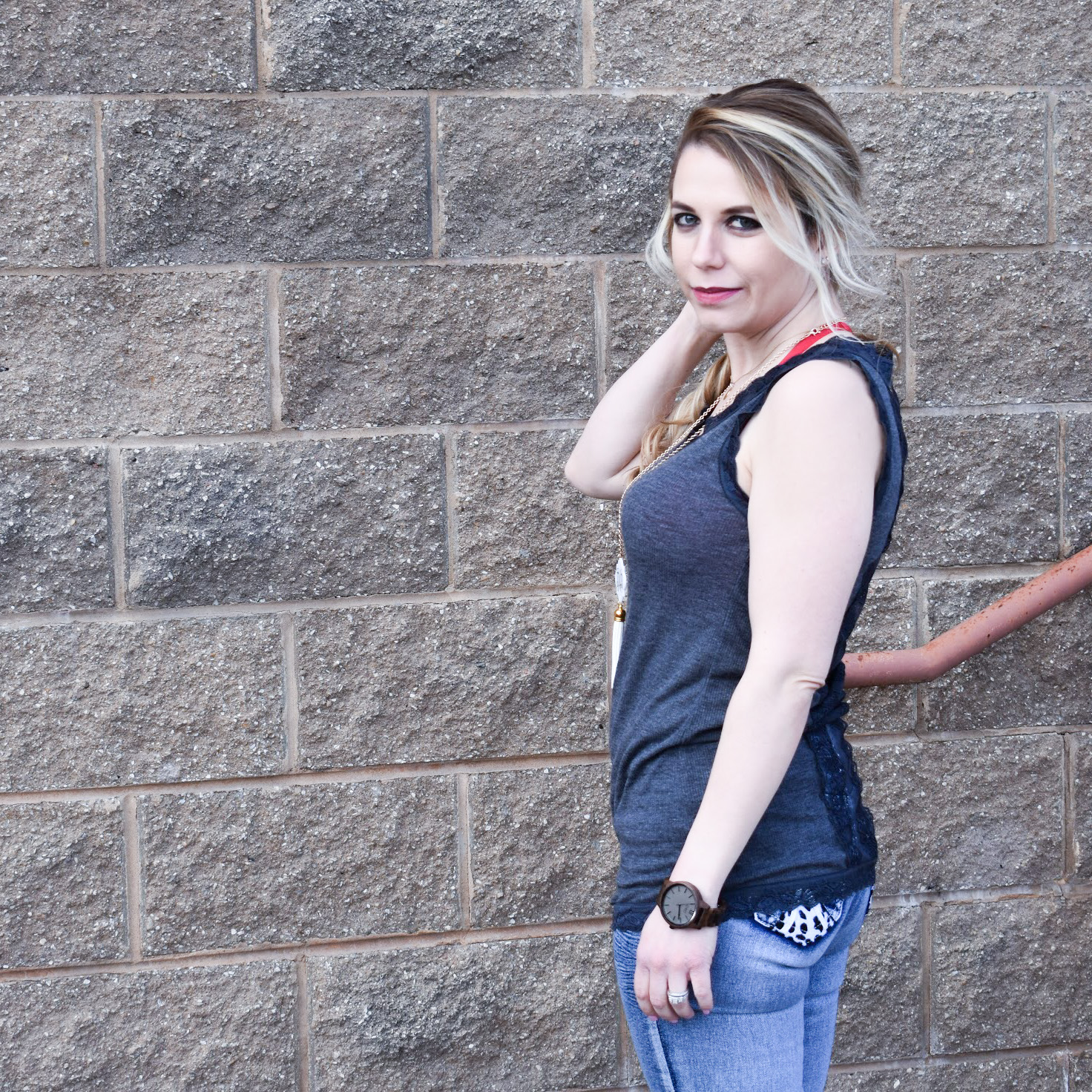 I love the delicate detailing on this tank top from PinkBlush. The material is super soft, and the lace is so feminine. It's also a great length! There's nothing more frustrating than a too-short layering tank.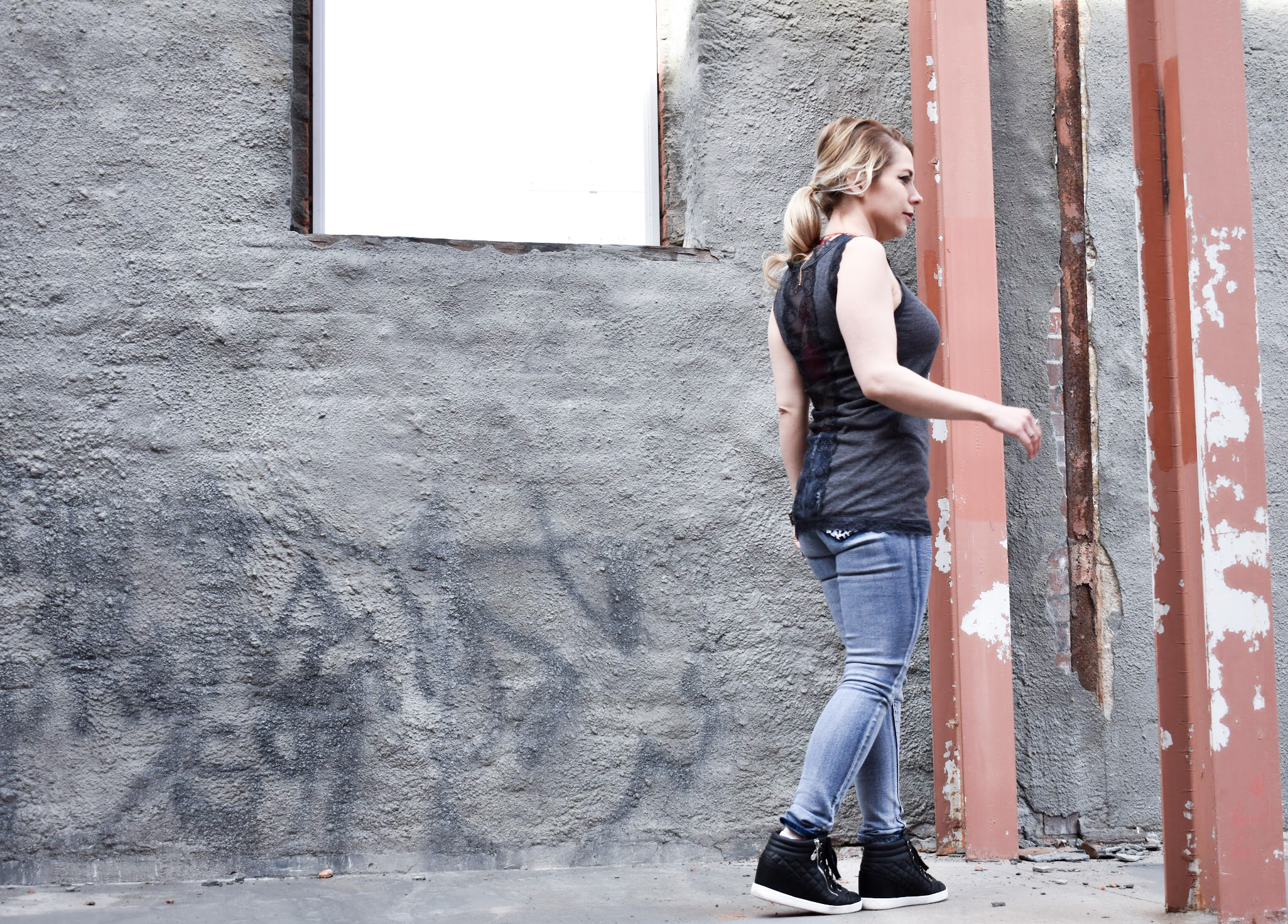 If you've been reading here awhile, you know I'm a big fan of PinkBlush. I wore their clothes during pregnancy [a lot!], at the hospital when Blair was born, and even after pregnancy. I love that they cater to women in all stages of life.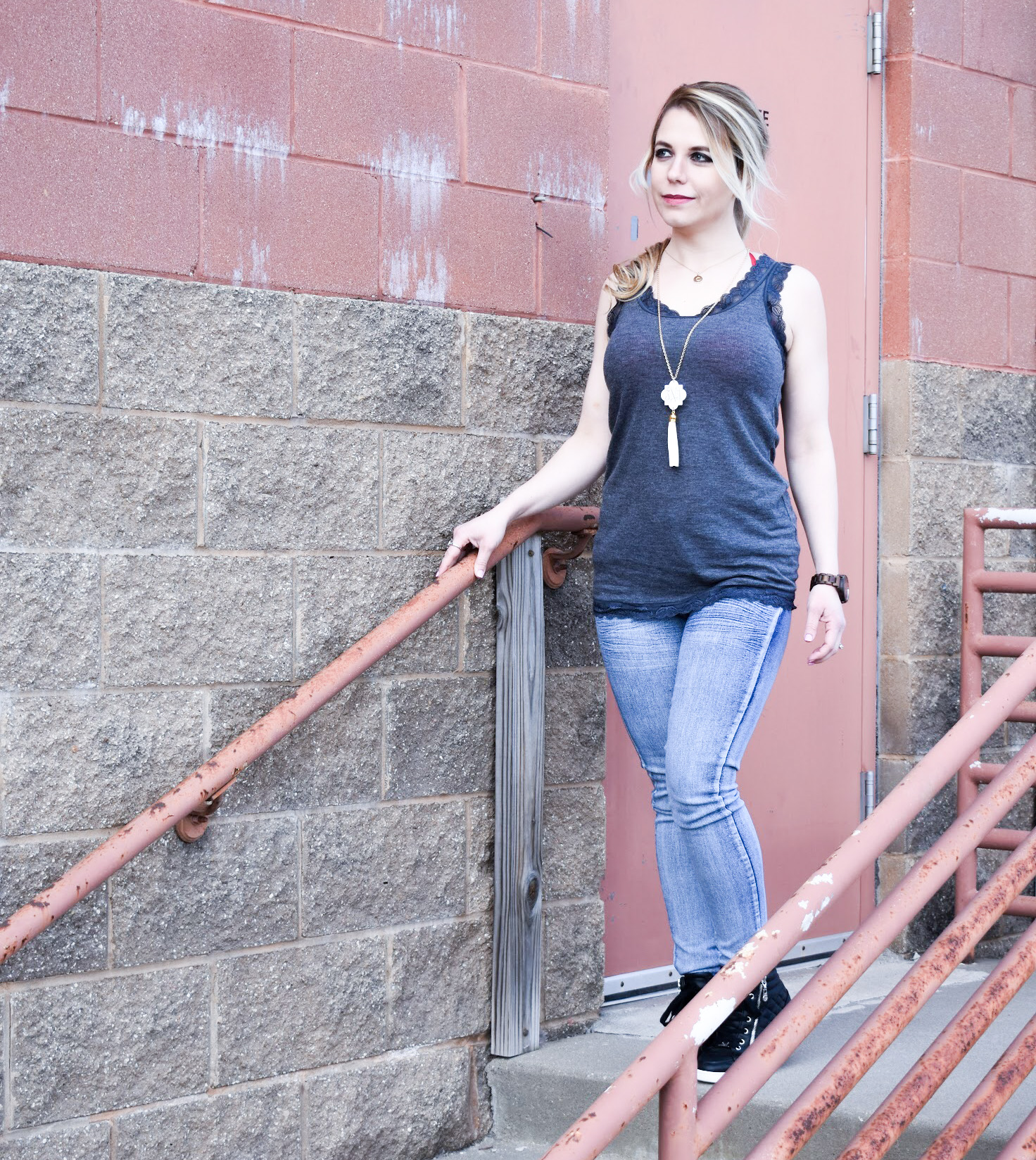 Of course, wearing your hair up is a must with a lace back top! Here's a little secret: I can never master the messy bun. When I put my hair "up," it's always just in a ponytail. Does anyone know of a good messy bun tutorial for long hair? It's kind of embarrassing that I'm 30 and still can't figure it out. At this point, I'm basically just waiting for messy buns to go out of style. Ha!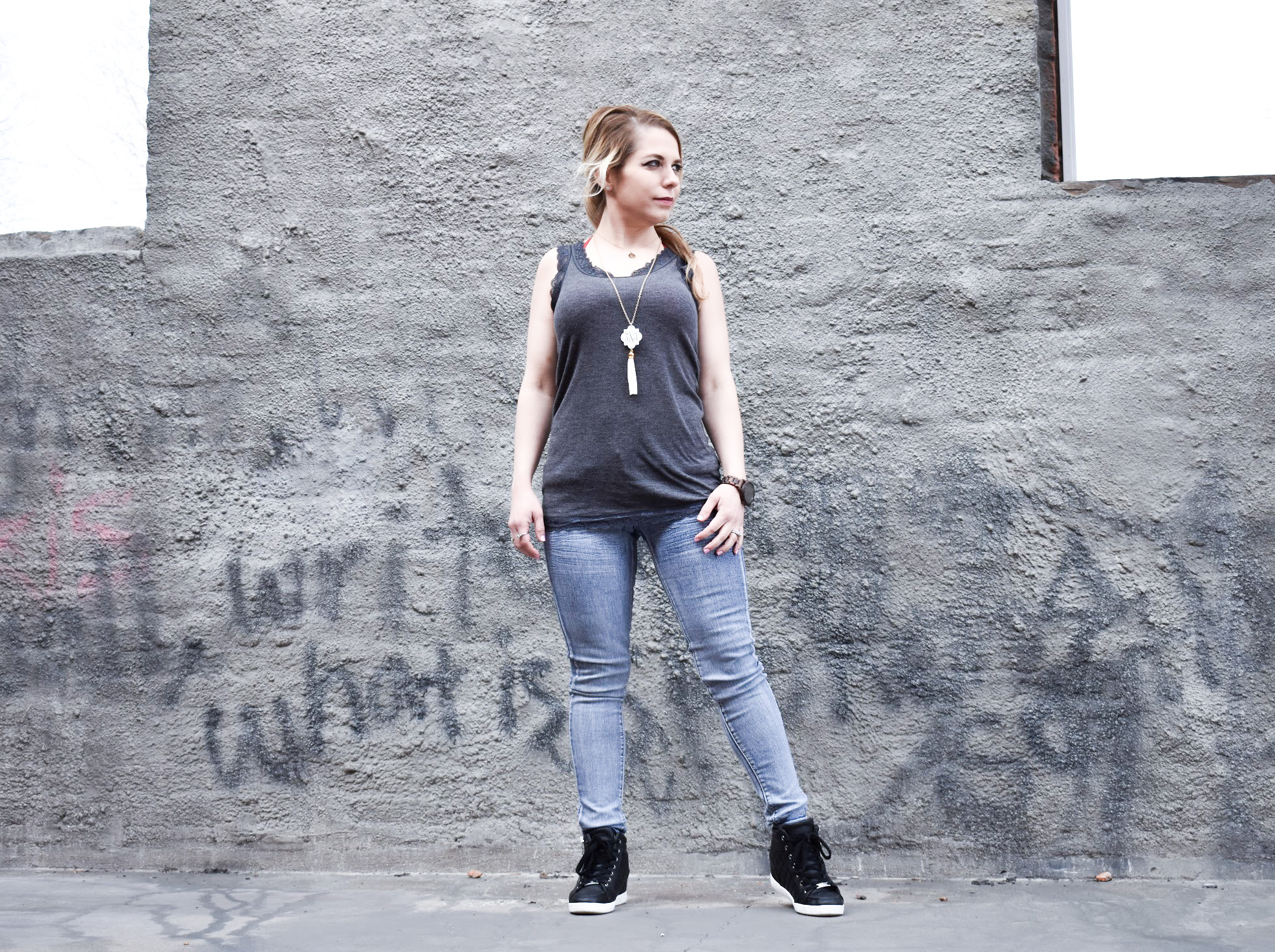 Nothing says fashion blogger like casually standing in front of a graffiti wall, right?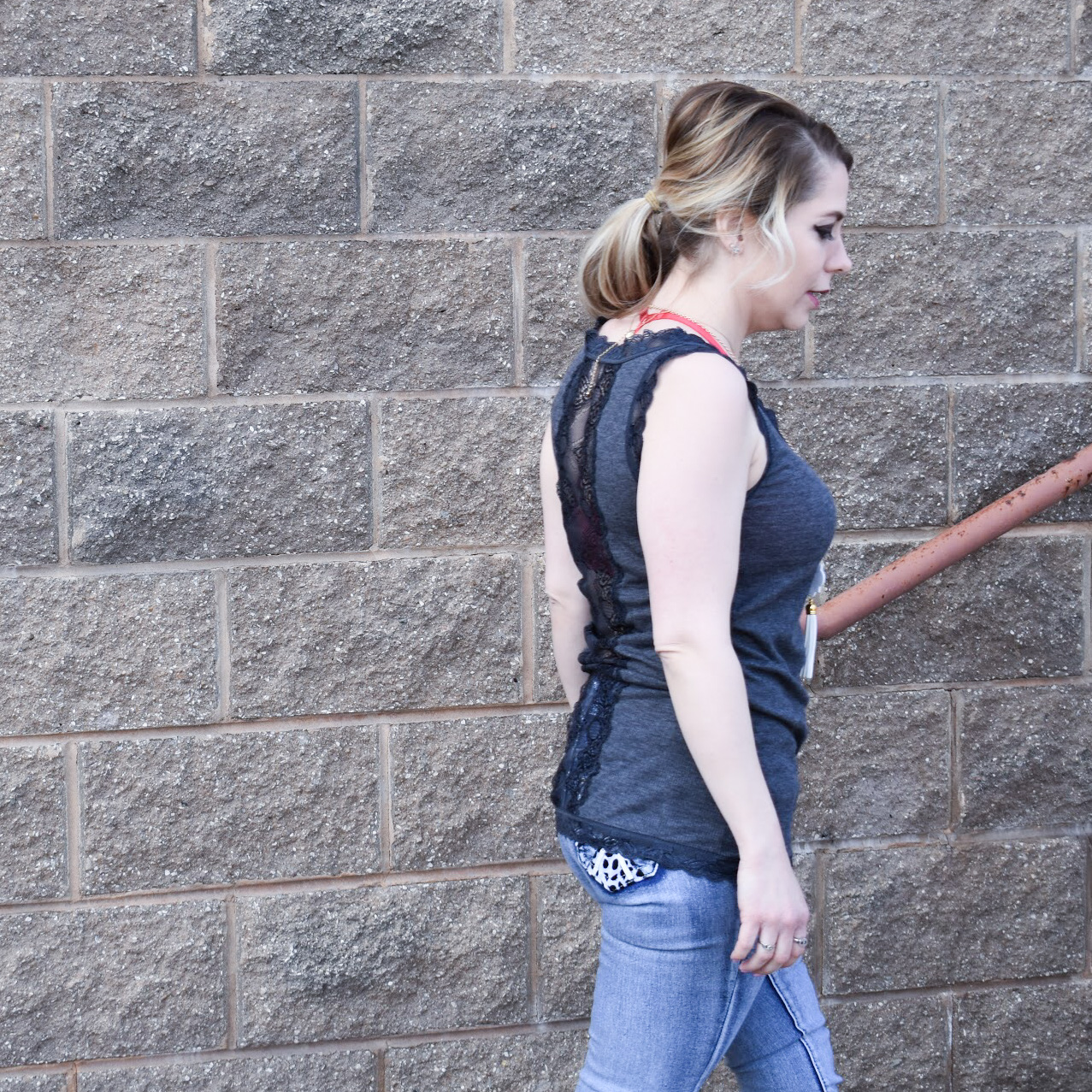 If you're wondering what to wear under a lace back top, I hope this post helped you out! I say to embrace the look and go for the exposed bra. Just make sure it's a cute one!
I linked some of my favorite back detail bras here:

Would you embrace the exposed bra under a lace back top trend? I'd love to hear your thoughts in the comments!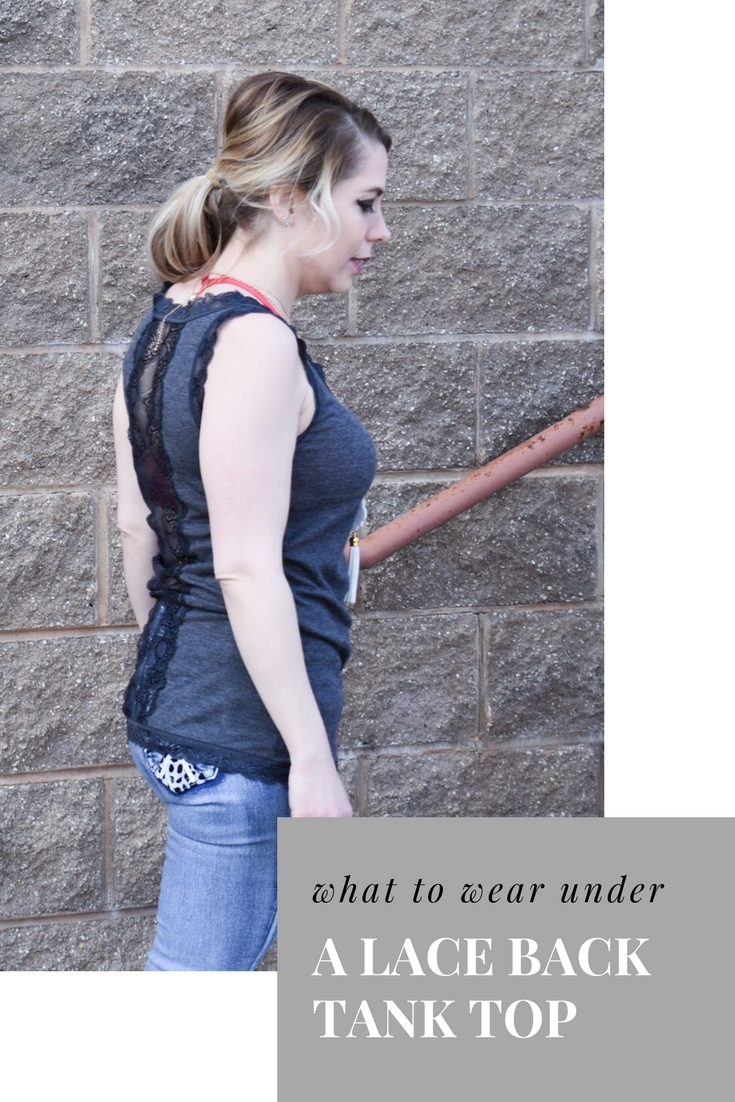 Pin these tips on what to wear under a lace back top for later!
Want more style inspiration?