One of my favorite winter trends for 2018 is the slouchy beanie. It's been so cold here lately that I think I need beanies in every color to keep myself warm! That's right, I said "need." Today, I'm sharing this fun look featuring a mint beanie to show how to style a CC beanie for girls.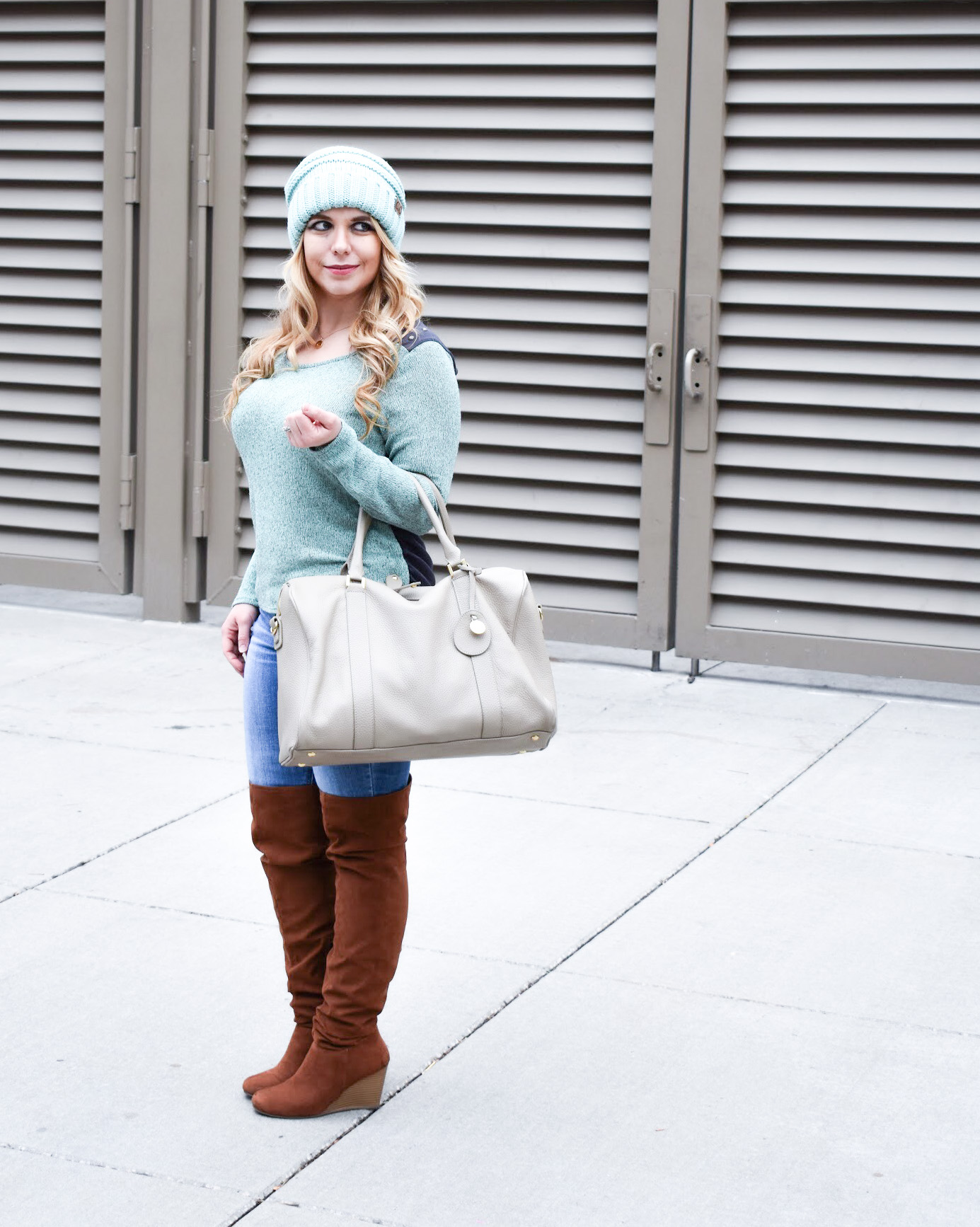 This is one of my favorite winter outfits lately. I actually bought these over-the-knee boots while I was pregnant, but I gain so much weight with my pregnancies that my legs got huge and they looked super weird. Now that the baby weight is off, I'm enjoying getting to wear them!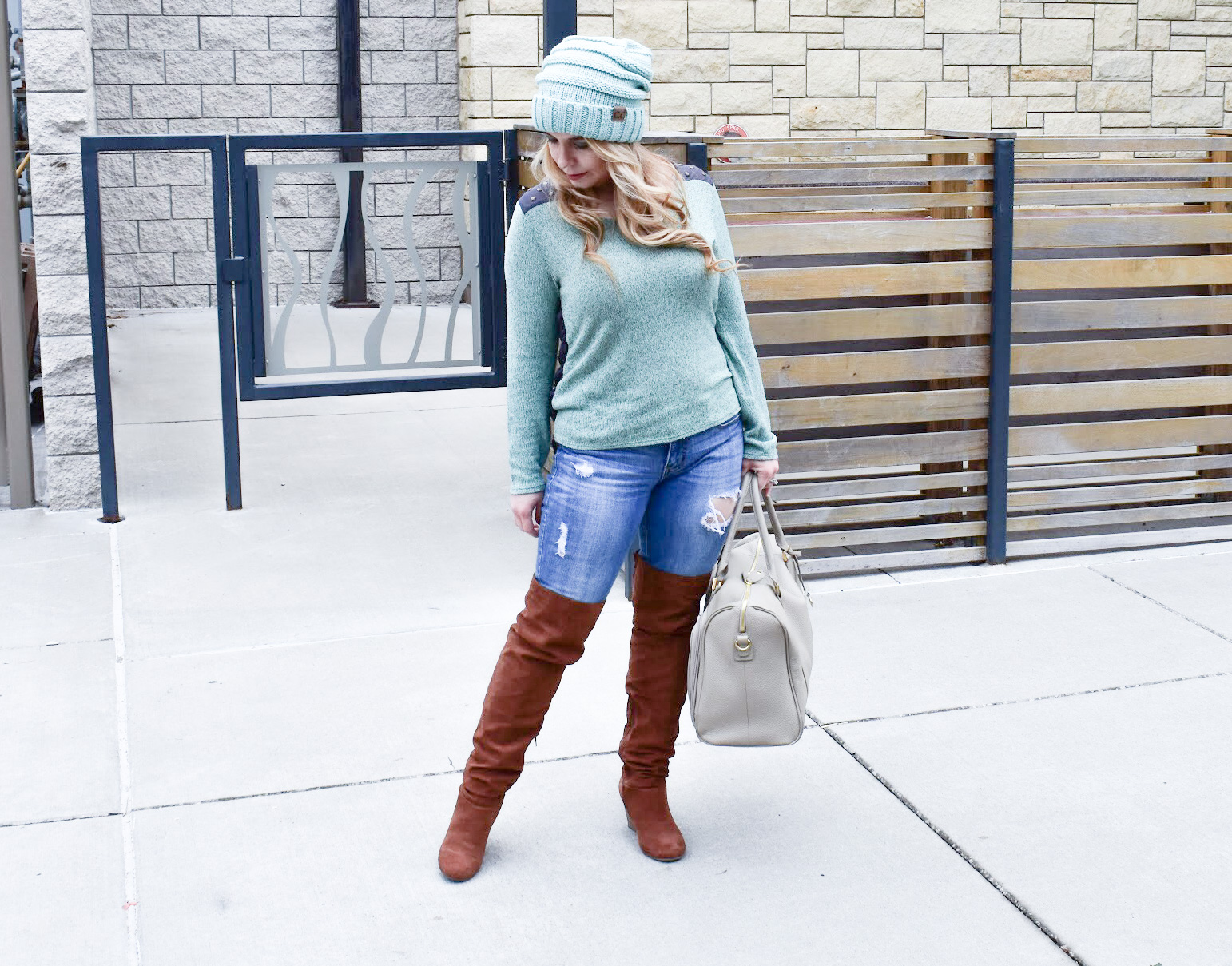 I chose a studded mint sweater to complement the mint CC beanie. This is actually a lot of color for me, as I normally stick to neutrals — black, grey, and white are my staples. Sometimes, it's fun to branch out a bit, though!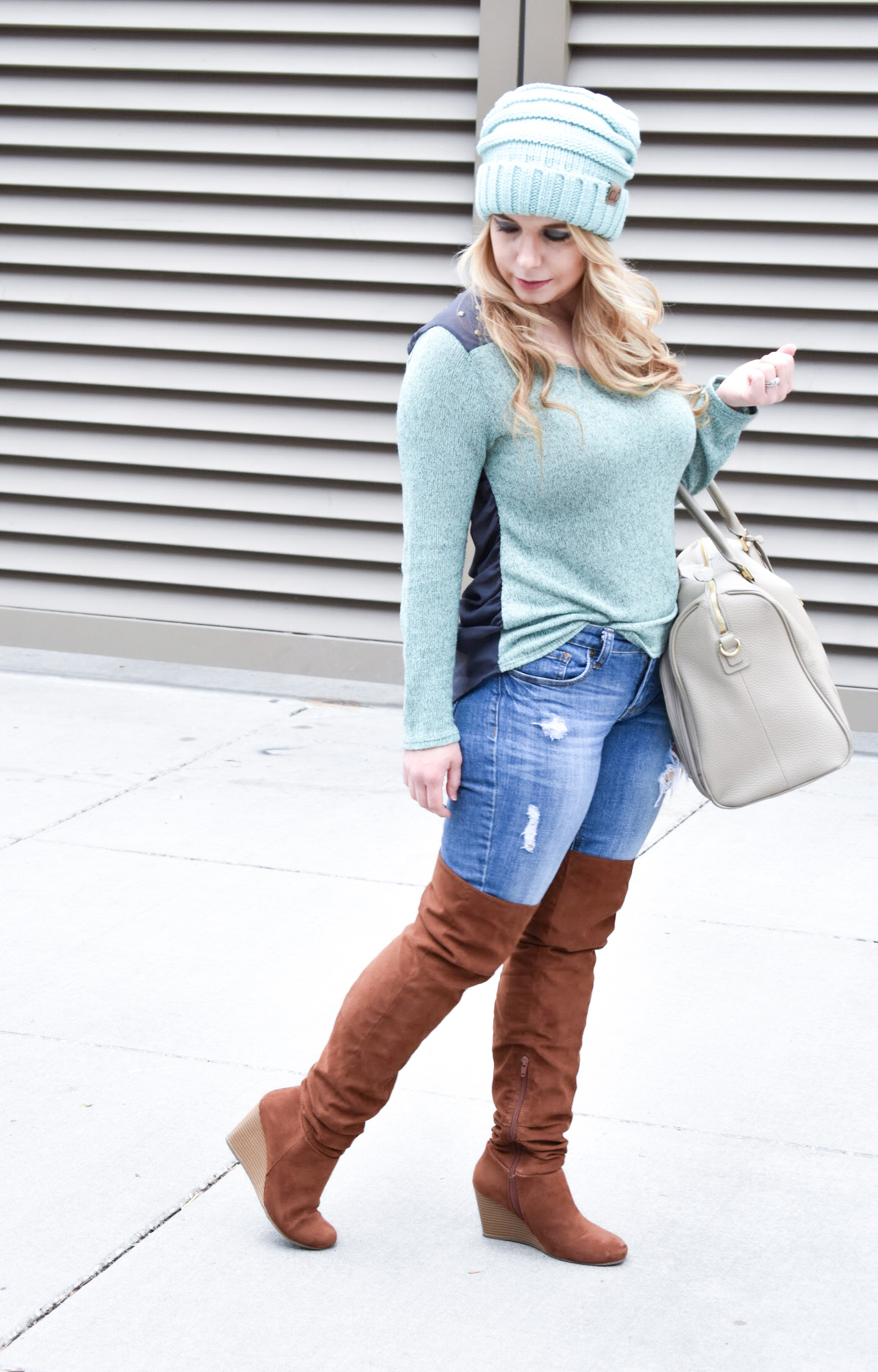 I experimented wearing the beanie a few different ways, and this is the way I like best with my length of hair. I pull the beanie all the way down to almost touching my eyebrows. Then, I arrange my hair so that there are still some pieces framing my face. Sometimes putting on the beanie can make my hair pull away from my face or frizz out, so I have to adjust strands and add some hair spray after putting it on.
With longer hair, I think beanies look best with some loose waves. If your hair is shorter [a couple inches below shoulders or higher], I think straight hair looks best. That's just personal preference, though.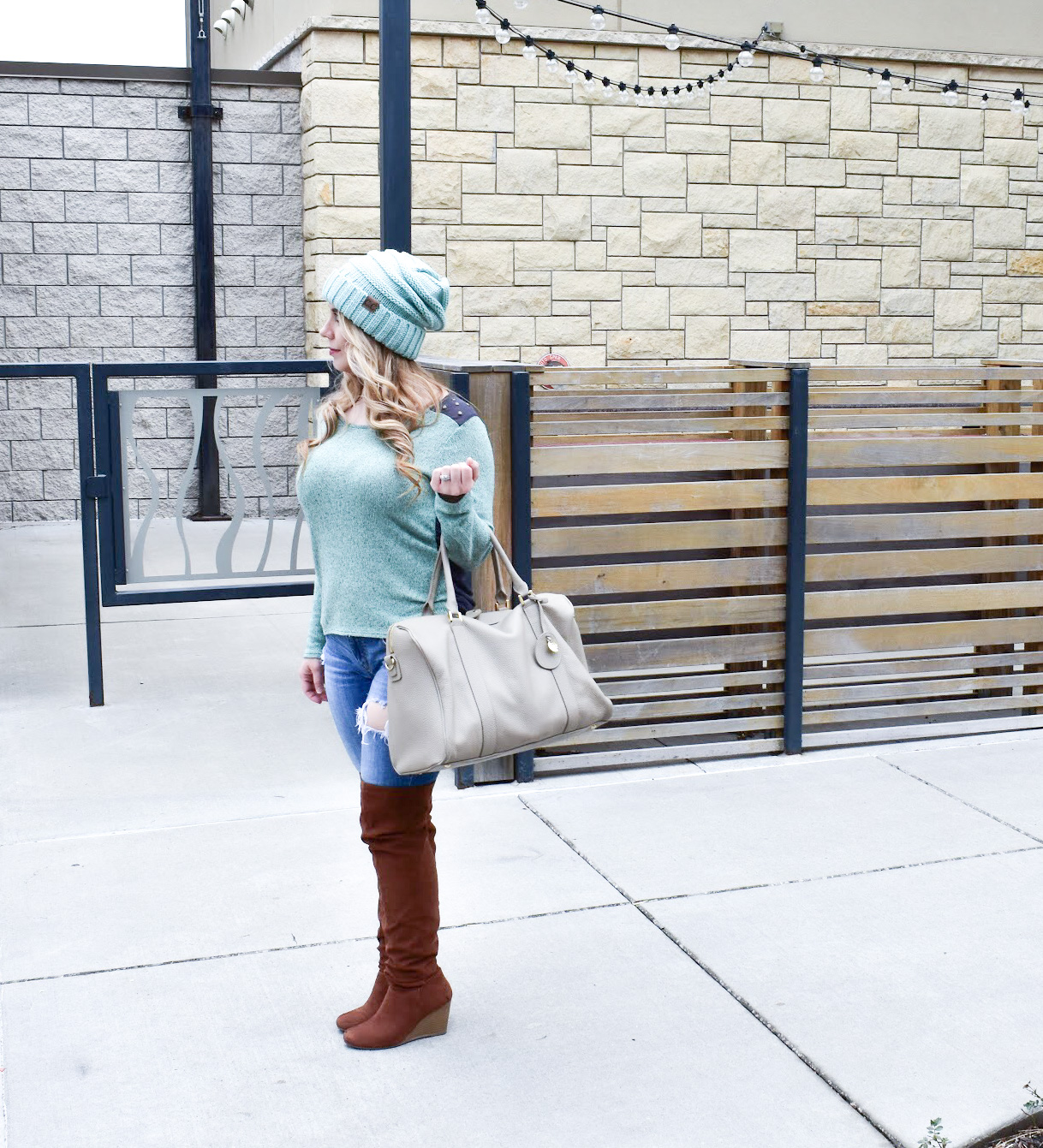 Make sure you buy a large enough beanie to allow for some slouch on the back. My son has been wearing beanies for years, and I made that rookie mistake with his first few beanie purchases. He looked like a little elf baby because I bought too small of beanies and the fabric stuck straight up on his head.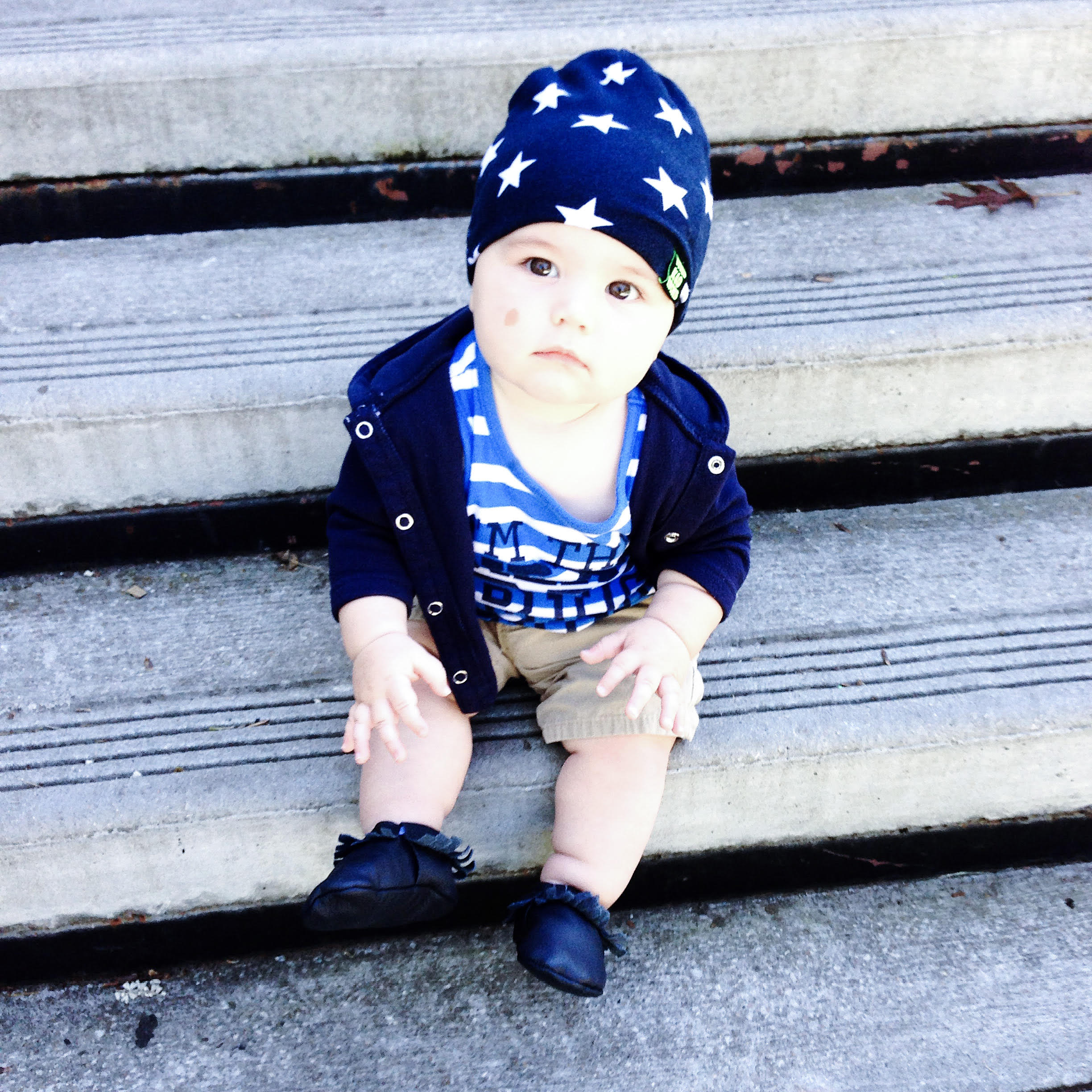 See what I mean? The good thing about babies is that they're cute no matter what fashion mistakes you put on them.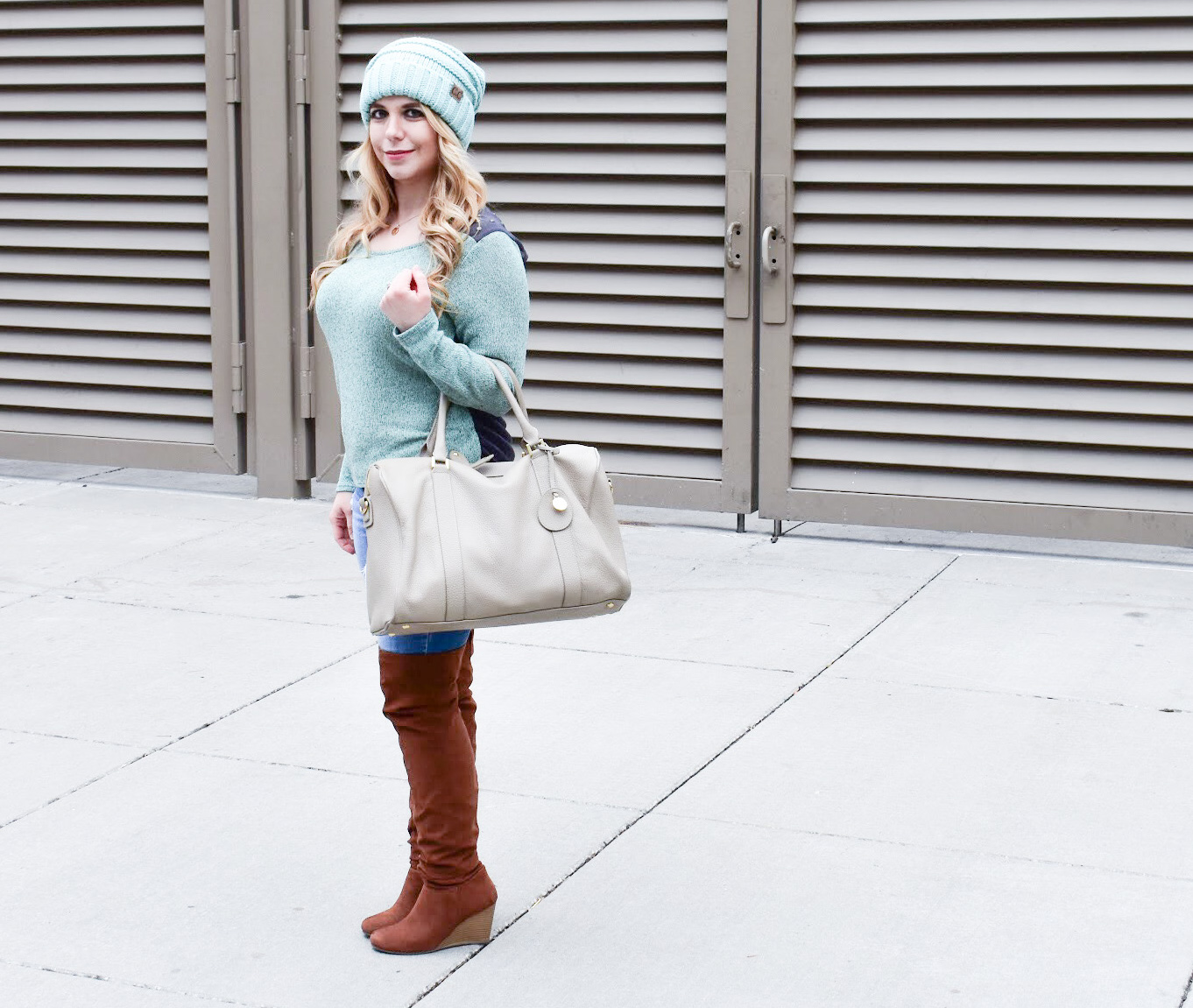 For myself, I've had good luck with CC beanies having the right amount of slouch. They're nice and stretchy, plus they're super affordable!
Oh, and would you believe that bag is actually a diaper bag? It's one of the most stylish diaper bags I've ever seen. Definitely a step up from the one I carried with my son a few years ago! I linked it along with the rest of the outfit under "Shop this Look" below.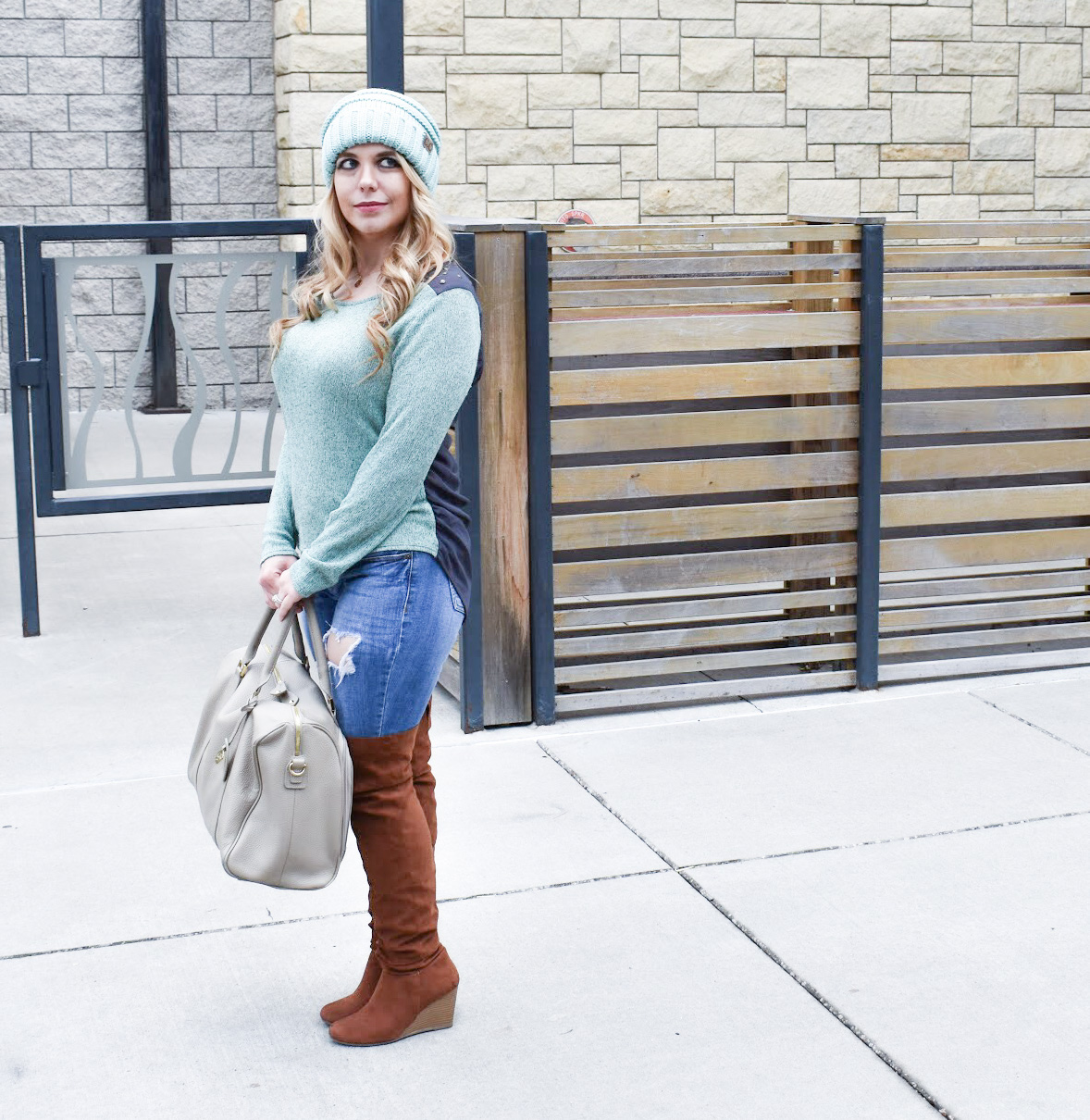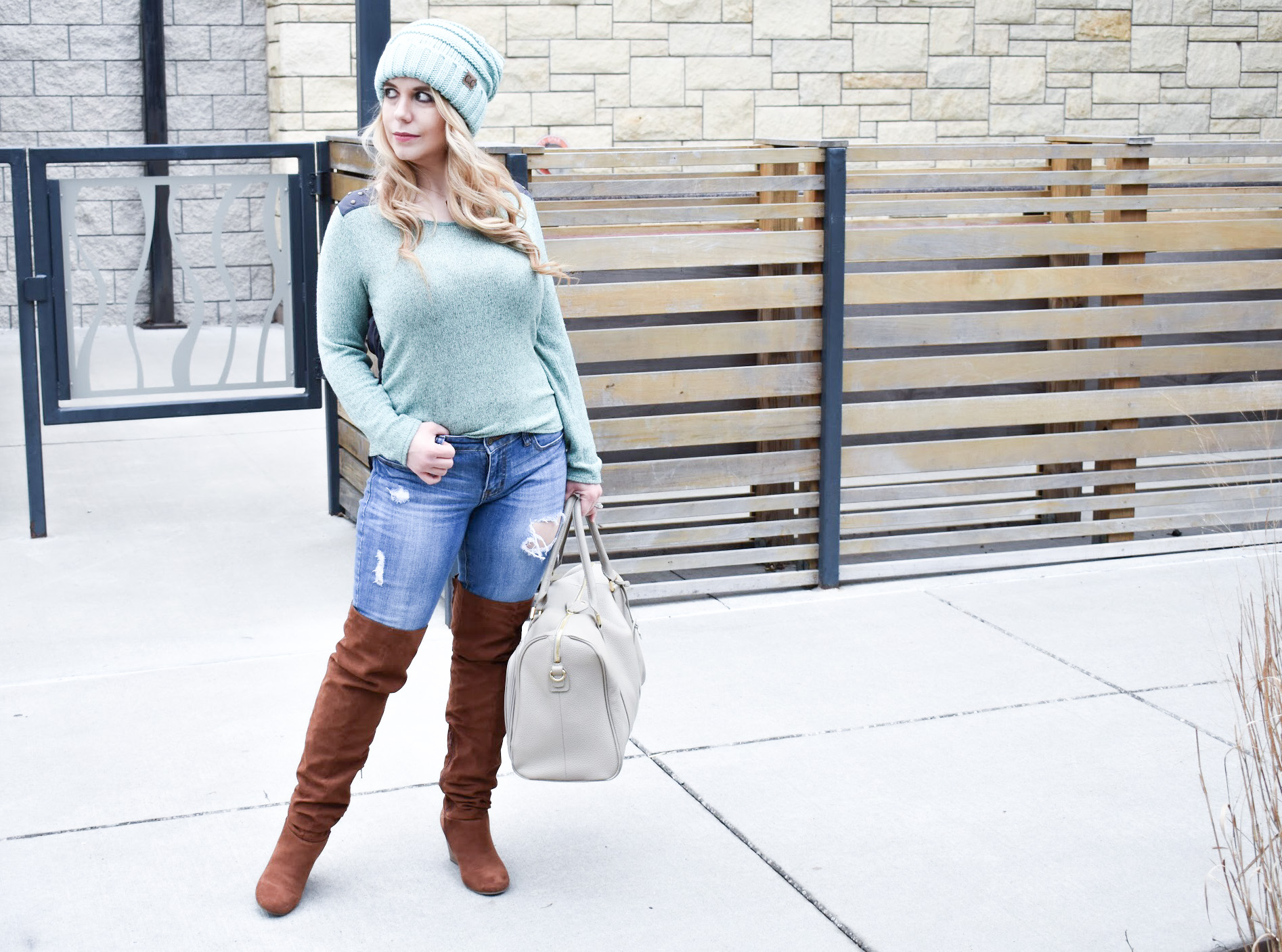 I hope this post helped give you some ideas on how to style a CC beanie for girls! Feel free to ask in the comments below if you have any questions.
Shop this Look

Pin these tips on how to style a CC beanie for girls!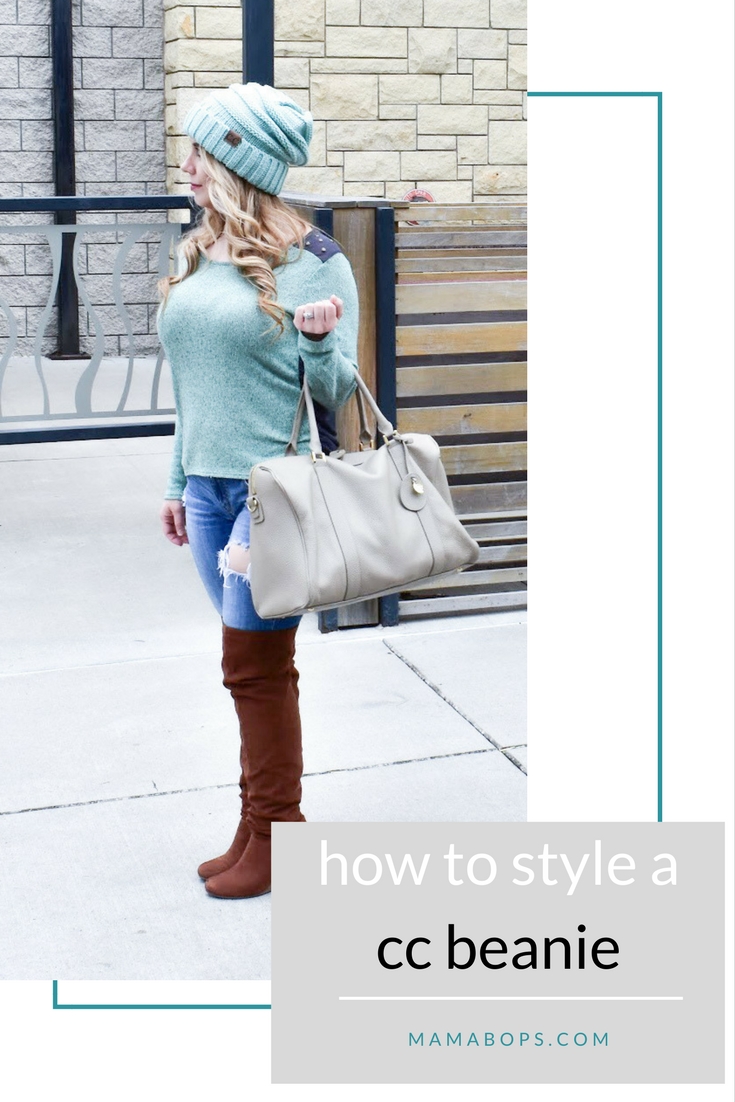 More fashion inspo: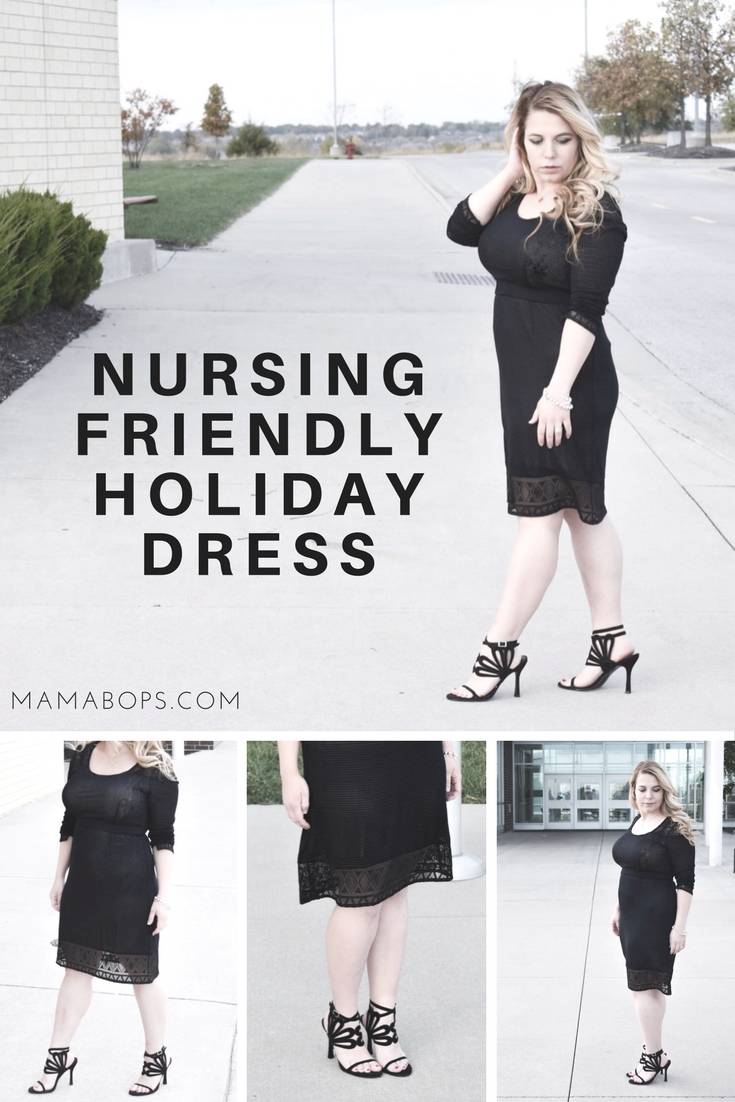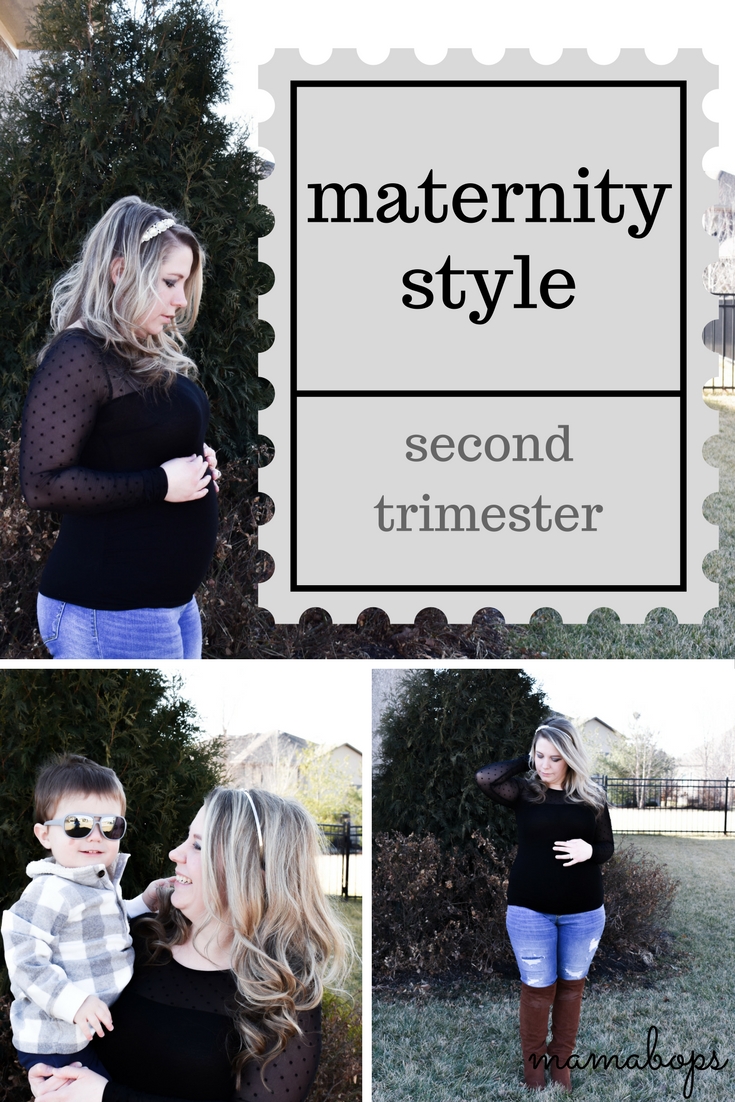 I was wearing the same boots in the post above. See, they just don't work as well with a baby on board. Probably not super practical while pregnant, anyway…