My husband surprised me with these stylish ankle boots for Christmas! Shoes are always the way to a girl's heart, right? Or at least this girl. After I unwrapped them, though, I wasn't sure how to make them work in my closet. I decided to dress up leggings with ankle boots, and I loved the result. The comfort of leggings combined with the style vibes of ankle boots is a winning combination in my book.

As a shortie, I really like how these ankle boots have a notch in the front. It helps elongate my legs just a bit more than an abrupt cut, and every little bit helps when you're as short as I am.
Shop this Look:
ANKLE BOOTS // LEGGINGS // BLOUSE  [similar] // PERSONALIZED MOMMY + ME BRACELET // MONOGRAM TASSEL NECKLACE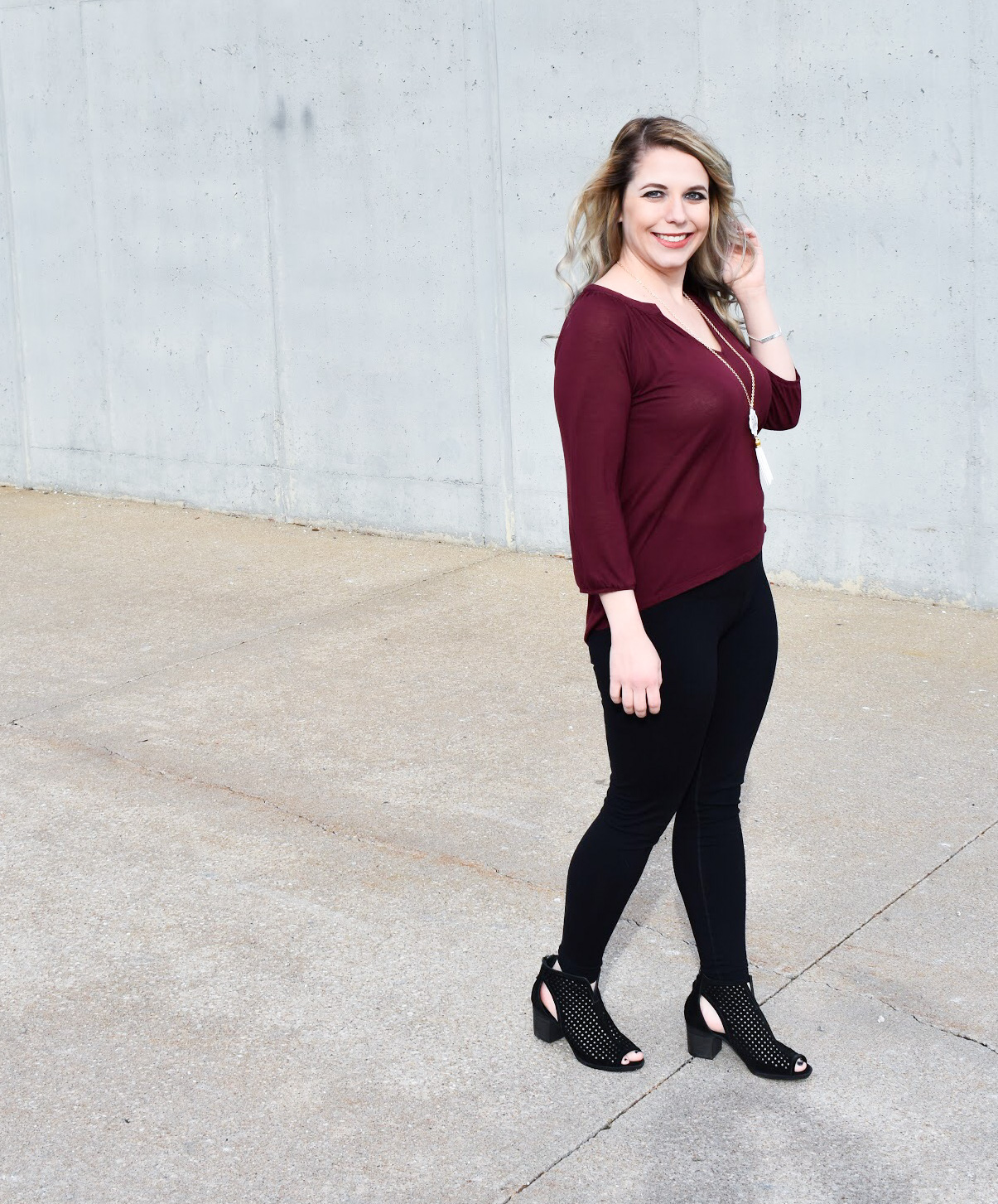 I also love how these ankle boots have cut-outs on the sides, which helps me justify wearing them during more seasons!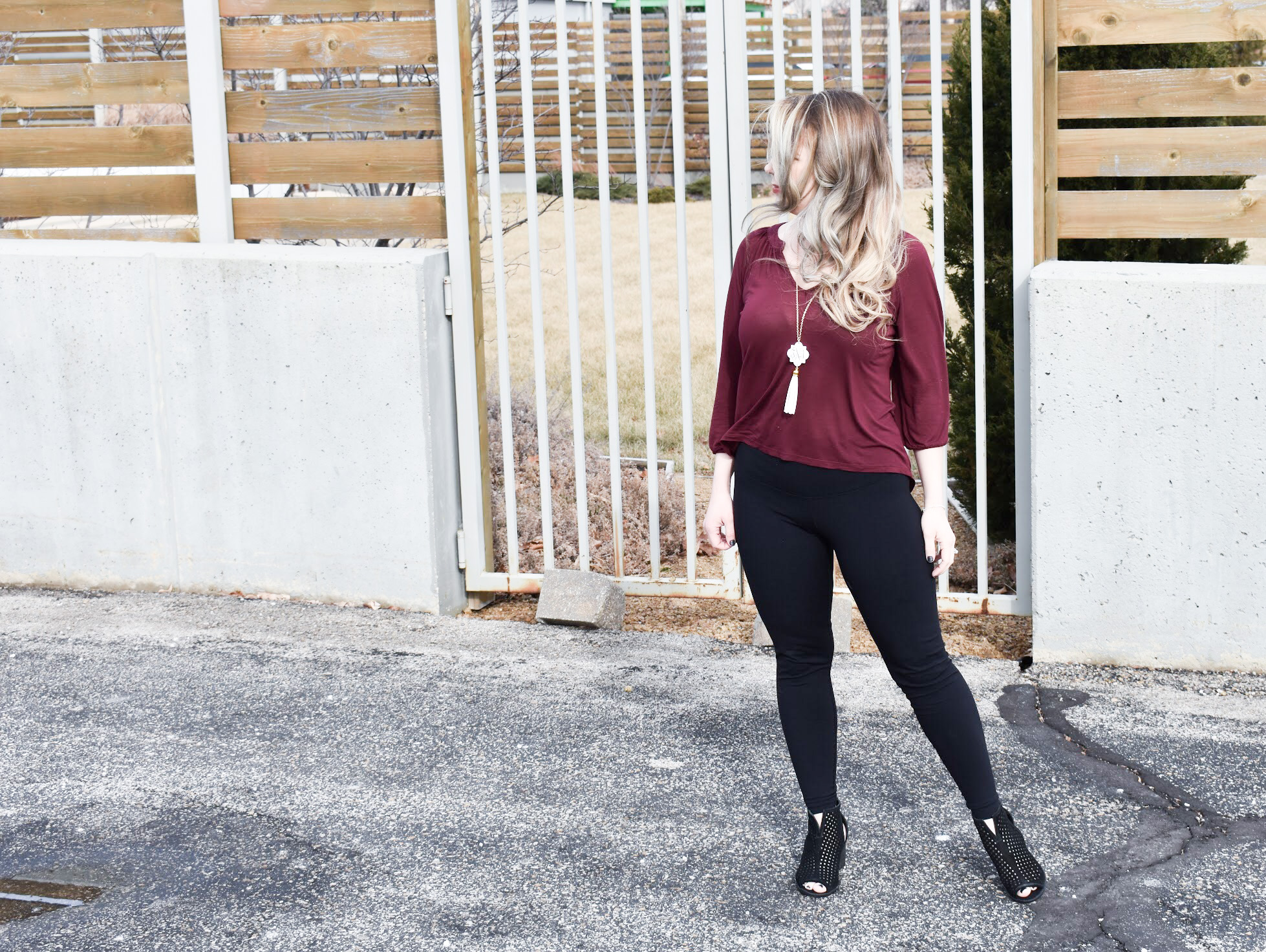 I've posted about my love for these Lalabu leggings before [click here if you missed it]. They're touted as "postpartum leggings," but I'm still loving mine even though Blair is 6 months old now. They really squeeze you in the right places!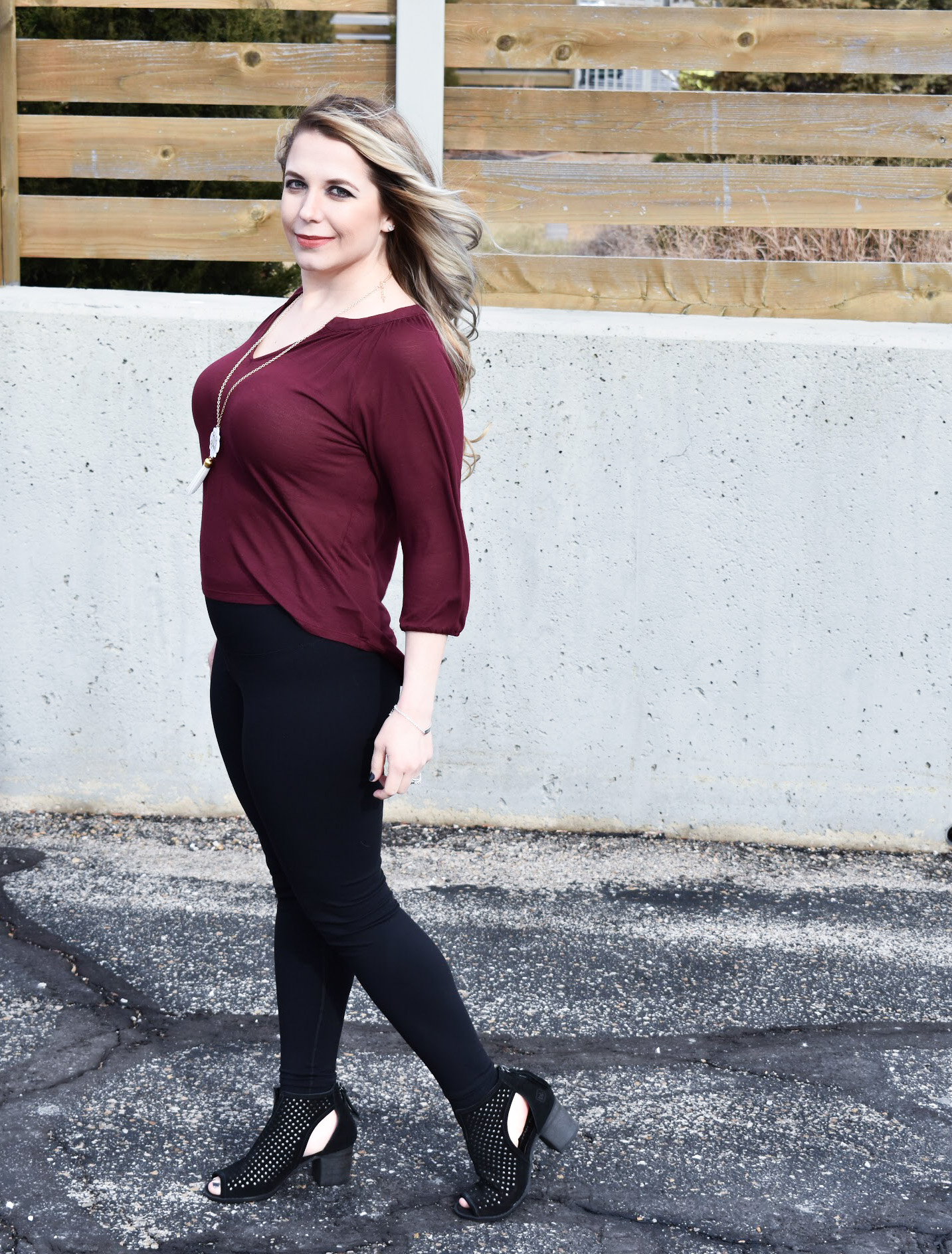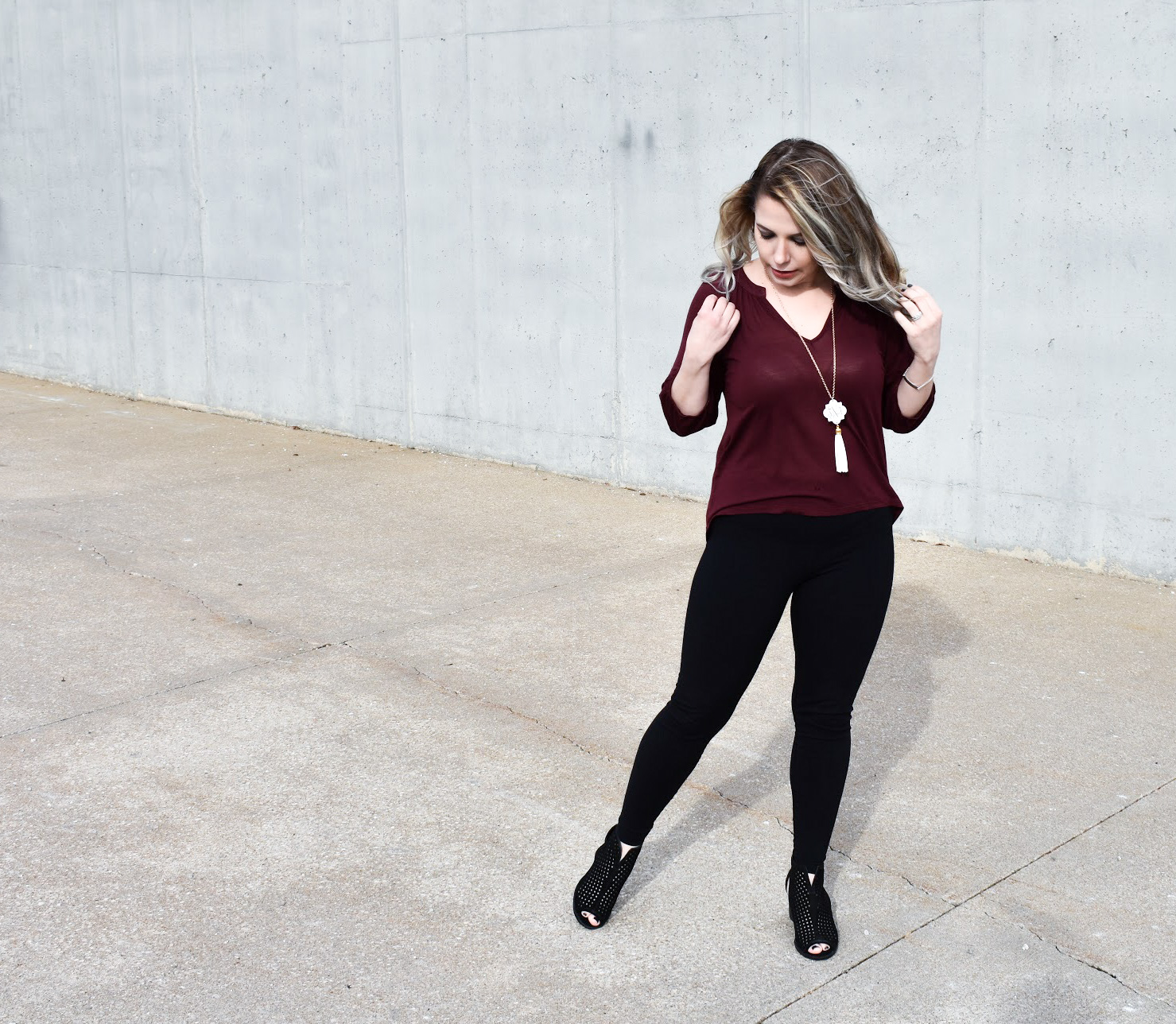 So if you follow me on Instagram, you know I talk about my hair like, a lot. For years, I've been looking for a stylist who can do an ash blonde on me. It's not a popular hair color here in Kansas, and I actually don't know anyone with an ash blonde in real life. I'm so excited because I found a stylist who actually does what I'm looking for! I've gone to her a couple of times now and I'm really impressed. My natural color is a pretty warm brown, so transitioning to a cool tone is a challenge. If you're in the Kansas City area and looking for a good colorist, feel free to reach out and I'll share her contact info!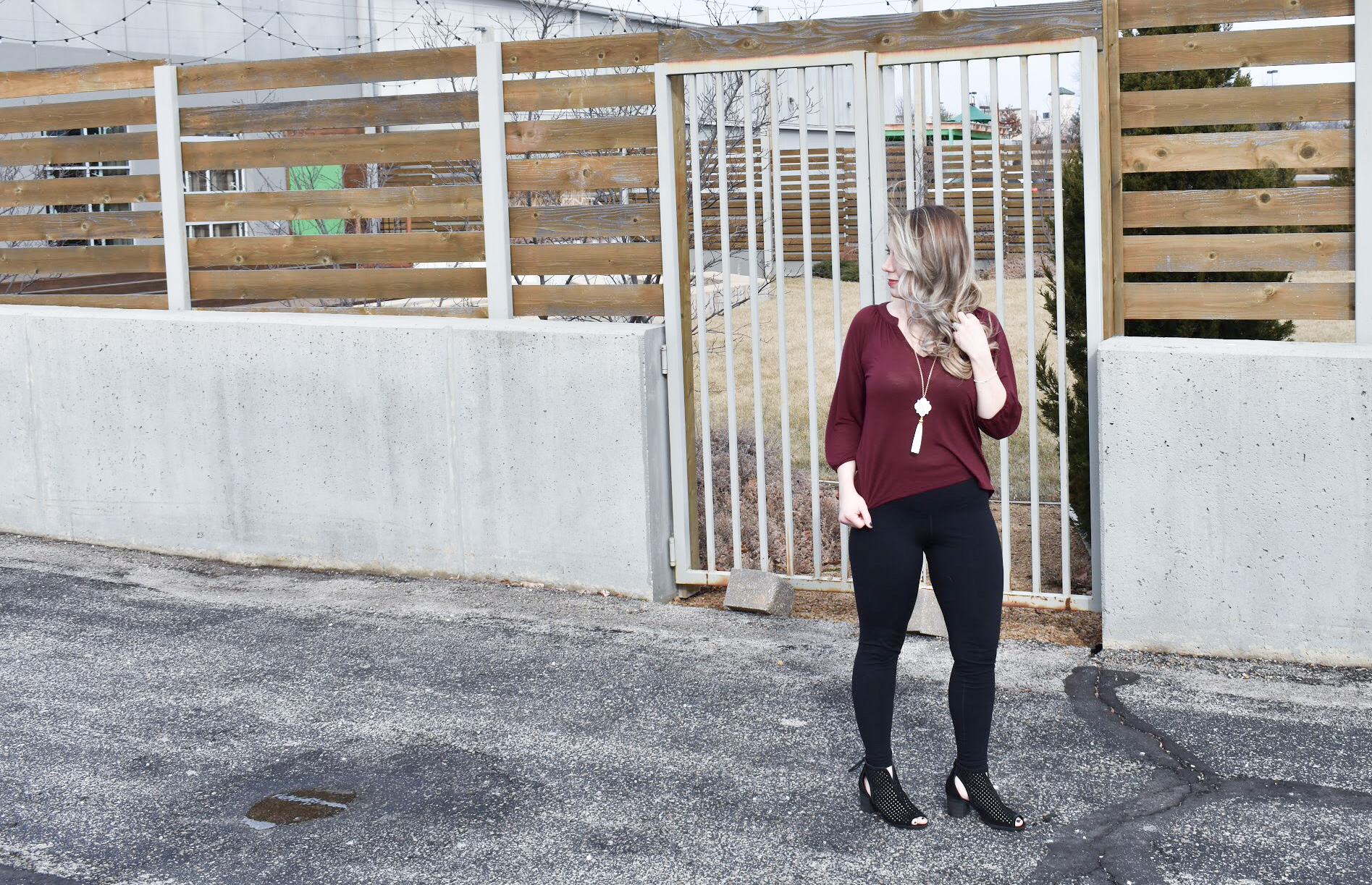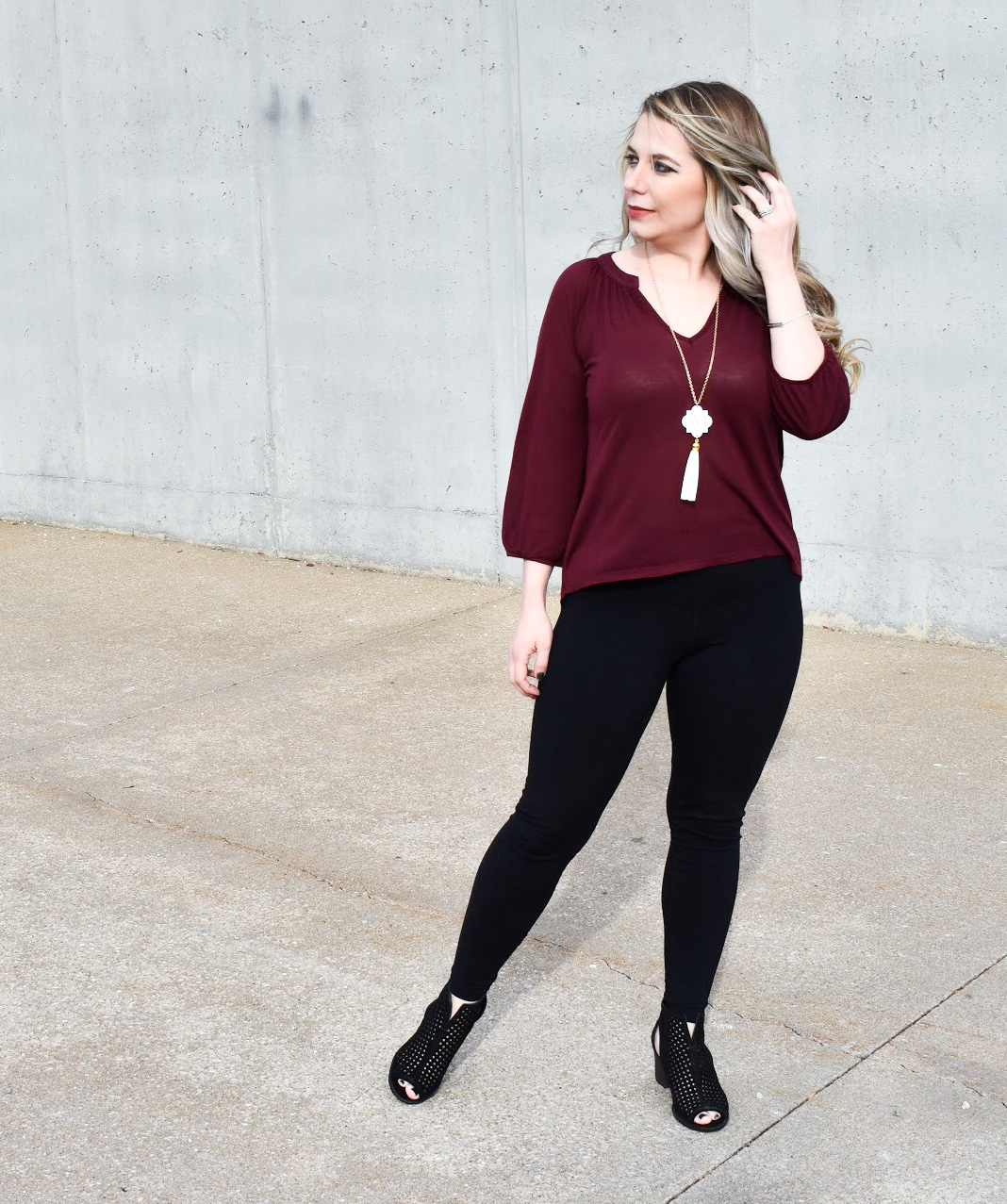 I like to pair leggings with a loose-fitting top most of the time, to avoid the "skin-tight-all-over" look. This top is a tad shorter than I normally go with leggings, but I really love the color so I just went with it. YOLO. Does anyone even say that anymore…?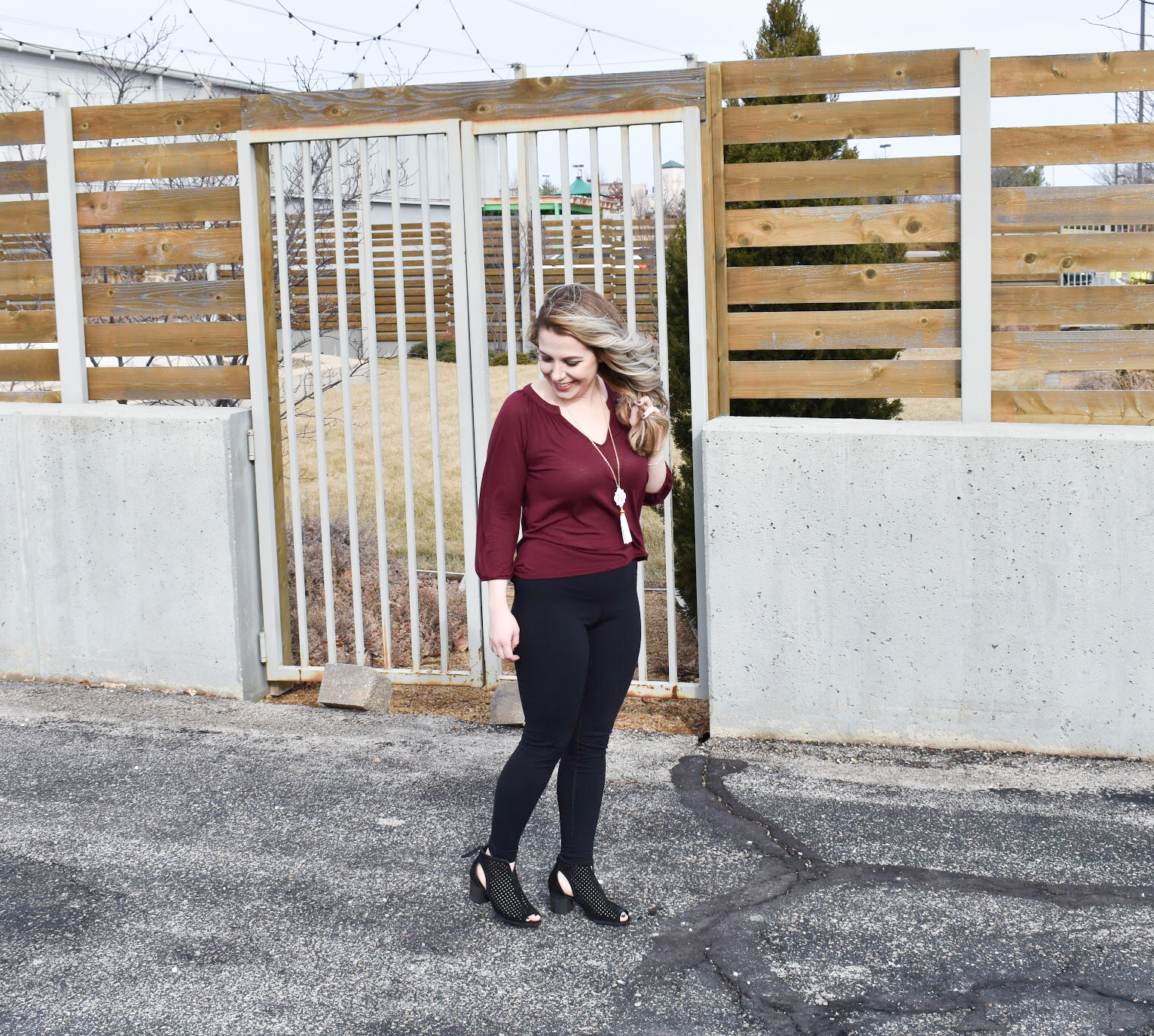 Another detail I love on these ankle boots is the zipper up the back. Zippers are such a fun detail, especially on shoes!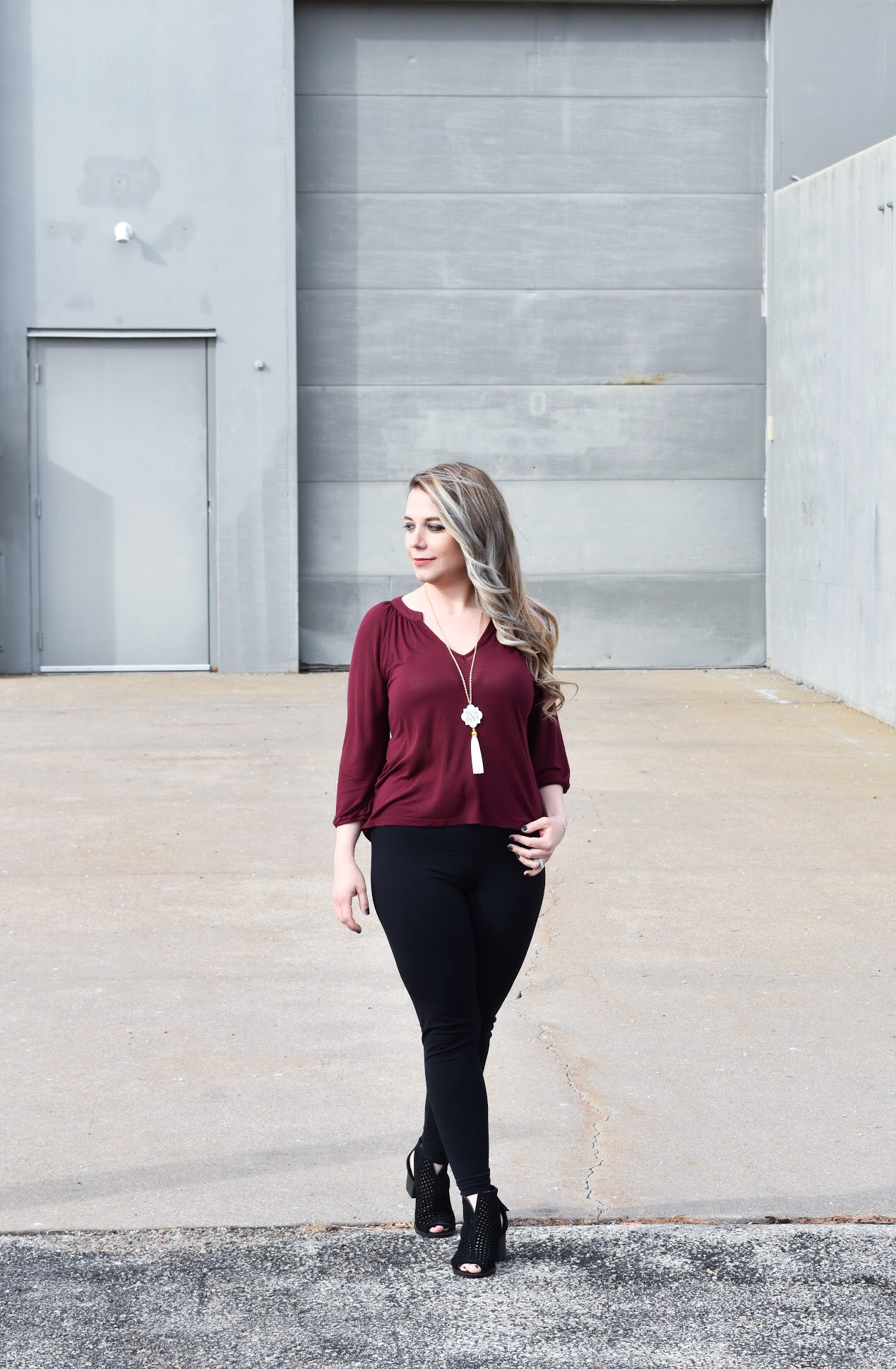 Would you dress up leggings with ankle boots? What are your favorite ways to wear ankle boots?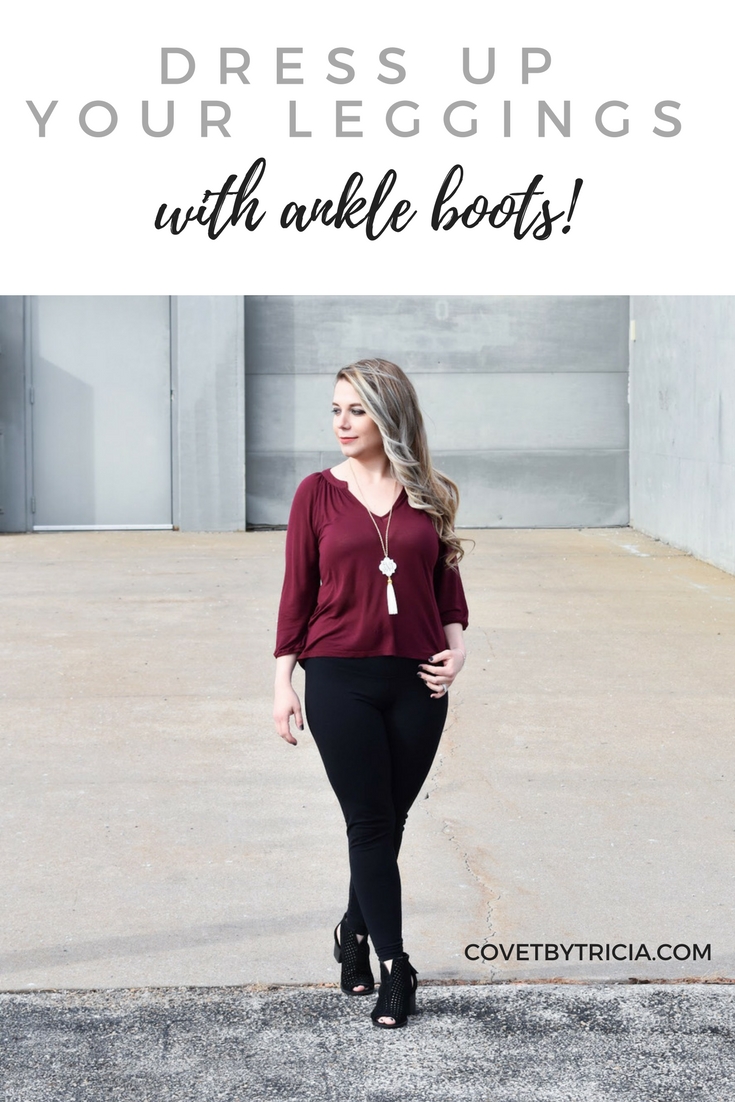 Pin these ideas on how to dress up leggings with ankle boots for later!
More fashion inspiration: