We only have a few short weeks left until Baby Girl makes her debut! I've started thinking about what to include in my hospital bag, and a cute maternity hospital gown was near the top of the list. With my first baby, I wore the standard hospital-issue gown for my entire stay. Which, for those of you keeping track at home, ended up being close to 2 weeks long for a myriad of issues. I felt so gross and frumpy. And, to be frank, I was embarrassed when the hospital's newborn photographer came by to take photos of Colton and I. Am I vain? Probably. But at least I own it, and I'm planning ahead with some more stylish options this time around. That's why I was so excited to find this cute hospital gown to pack for our little girl's birth!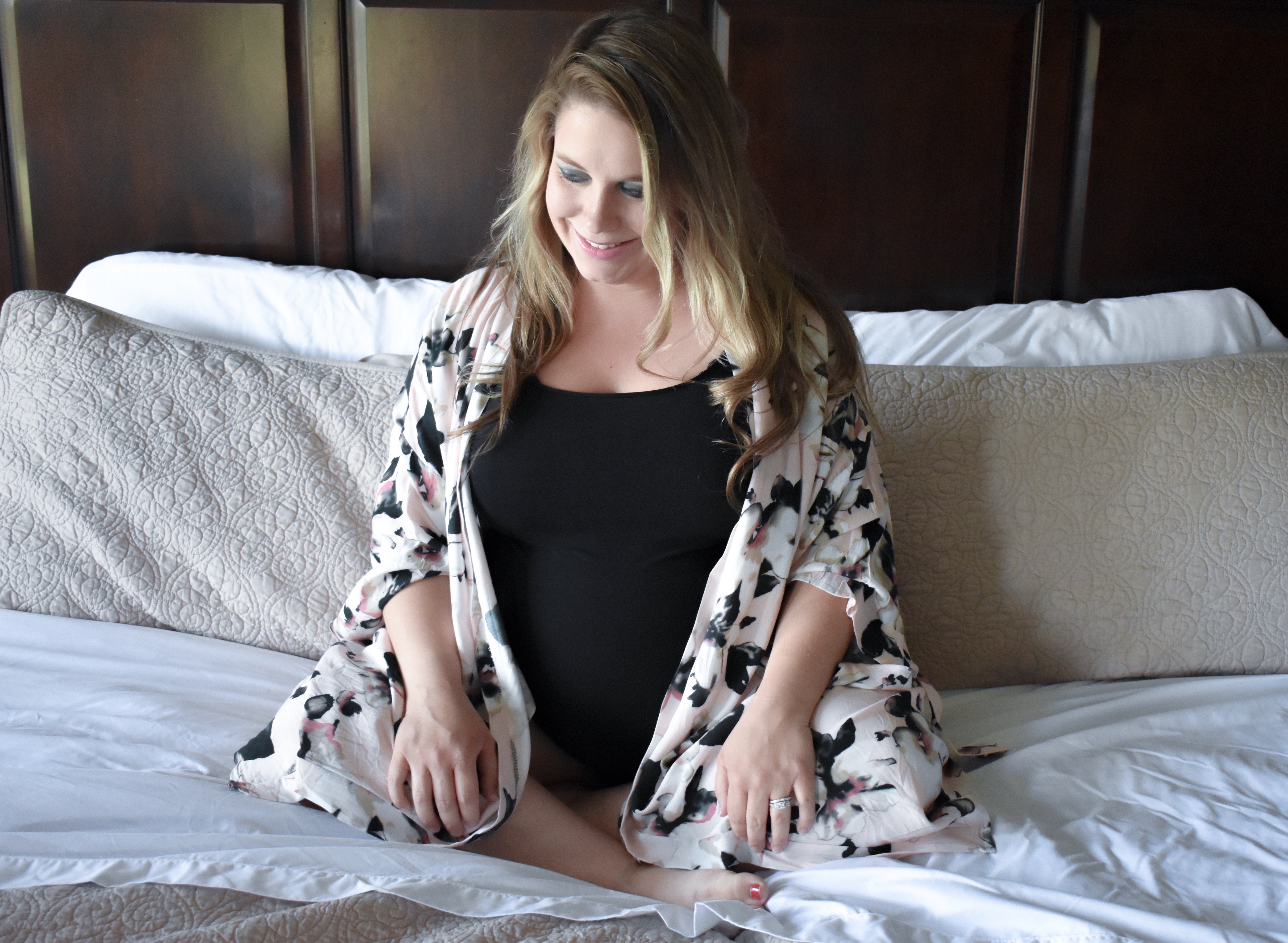 My gown is the Light Pink Floral Print Delivery/Nursing Maternity Robe from PinkBlush Maternity. I've written before about my love for their cute maternity clothes, so it was no surprise that I found the perfect hospital robe there too.
If you're on the fence about bringing your own hospital gown, I would definitely recommend doing so. There will be so many photos of you laboring and especially after Baby is born, and you'll want to look and feel as much like yourself as possible. Both for the photos and for your own sanity! Time runs together when you're in the hospital. There's no real concept of day or night because the nurses come to check on you at all hours, plus you're caring for a newborn 24/7! I feel like getting dressed in some of my own clothes, as opposed to constantly wearing a hospital gown, will help break up the days.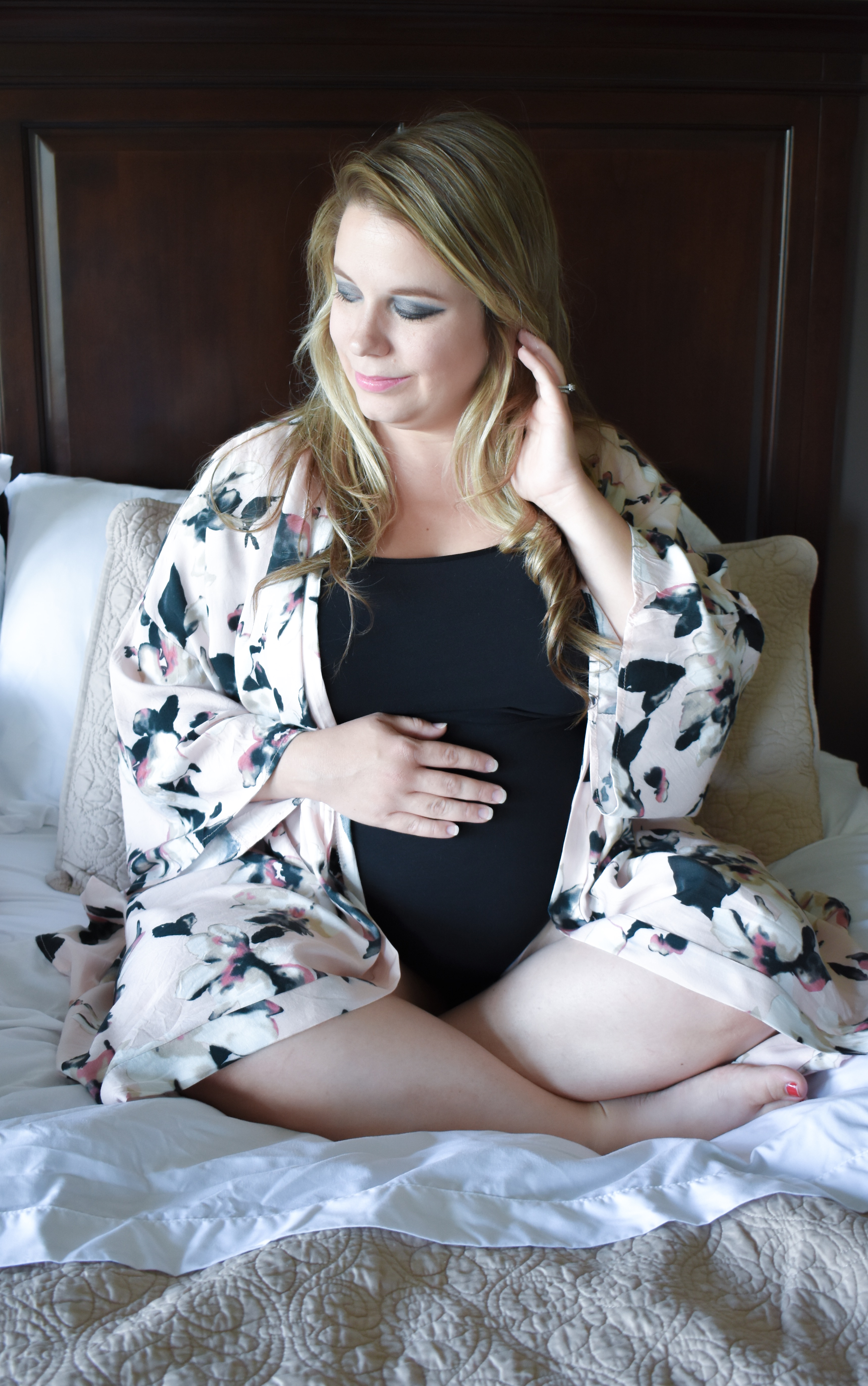 Definitely an improvement over the neon green option my hospital provides! I know I will feel much more like myself wearing this than I did with the gross, stiff hospital-issue gown. The material on this cute maternity hospital gown is so soft and luxurious, perfect for snuggling up with a newborn babe.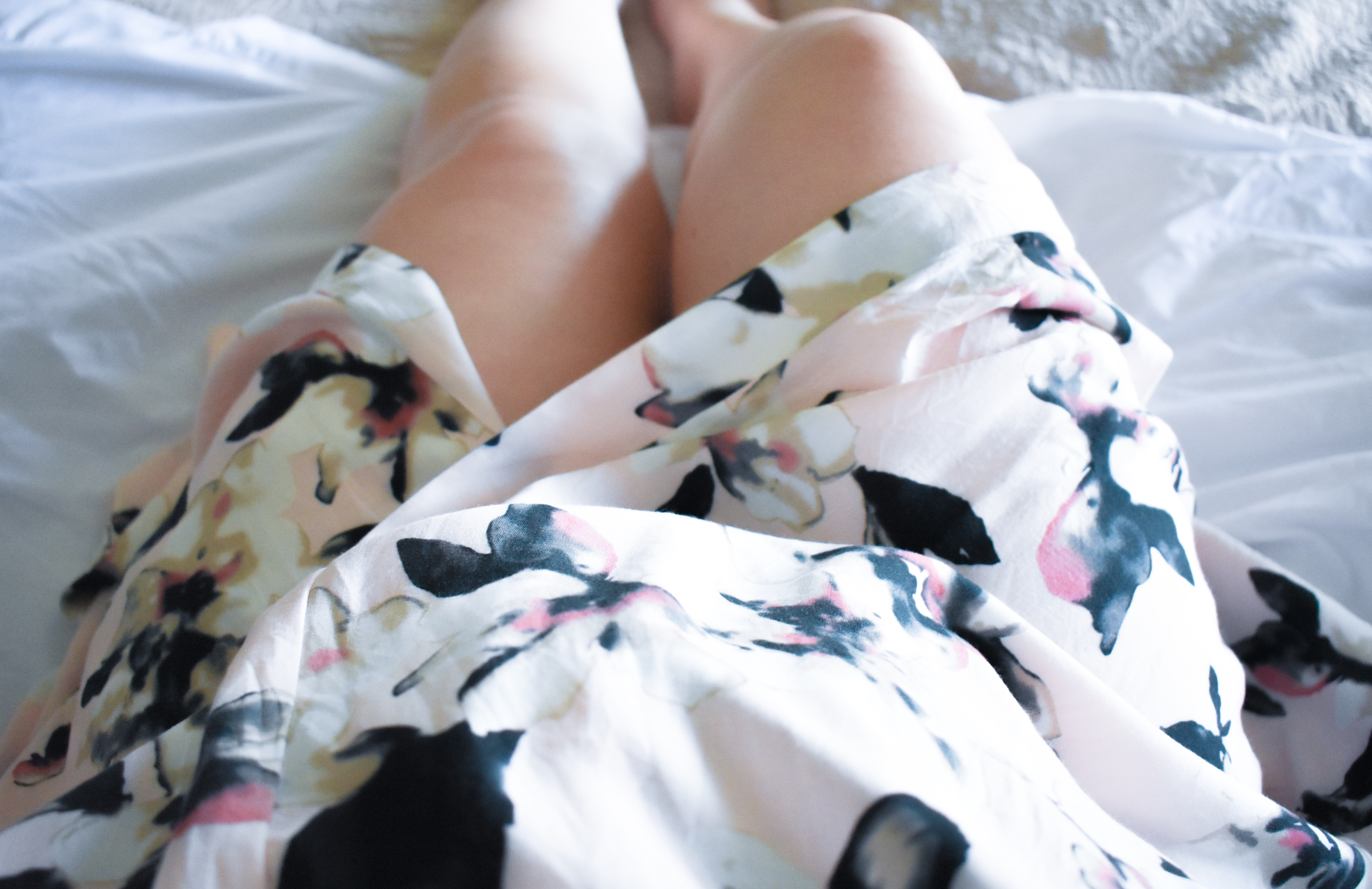 Or snuggling up with a baby bump, if that's what you have at the moment. I'm getting so anxious for our little lady to arrive! End of pregnancy is a struggle because you want Baby to stay in as long as needed, but you also want to meet them! And you want to be able to sleep without waking up to pee every 5 minutes.
Every time I wake up in the middle of the night (which, at this point, is like 10 times), I think, "At least you can go back to sleep!" Soon sleep will be but a distant memory. I relied on naps for my first and second trimesters, but my son dropped his nap a month ago. It's been rough. He's almost 2.5 now, so it was probably time. Doesn't make it any easier on this pregnant mama, though!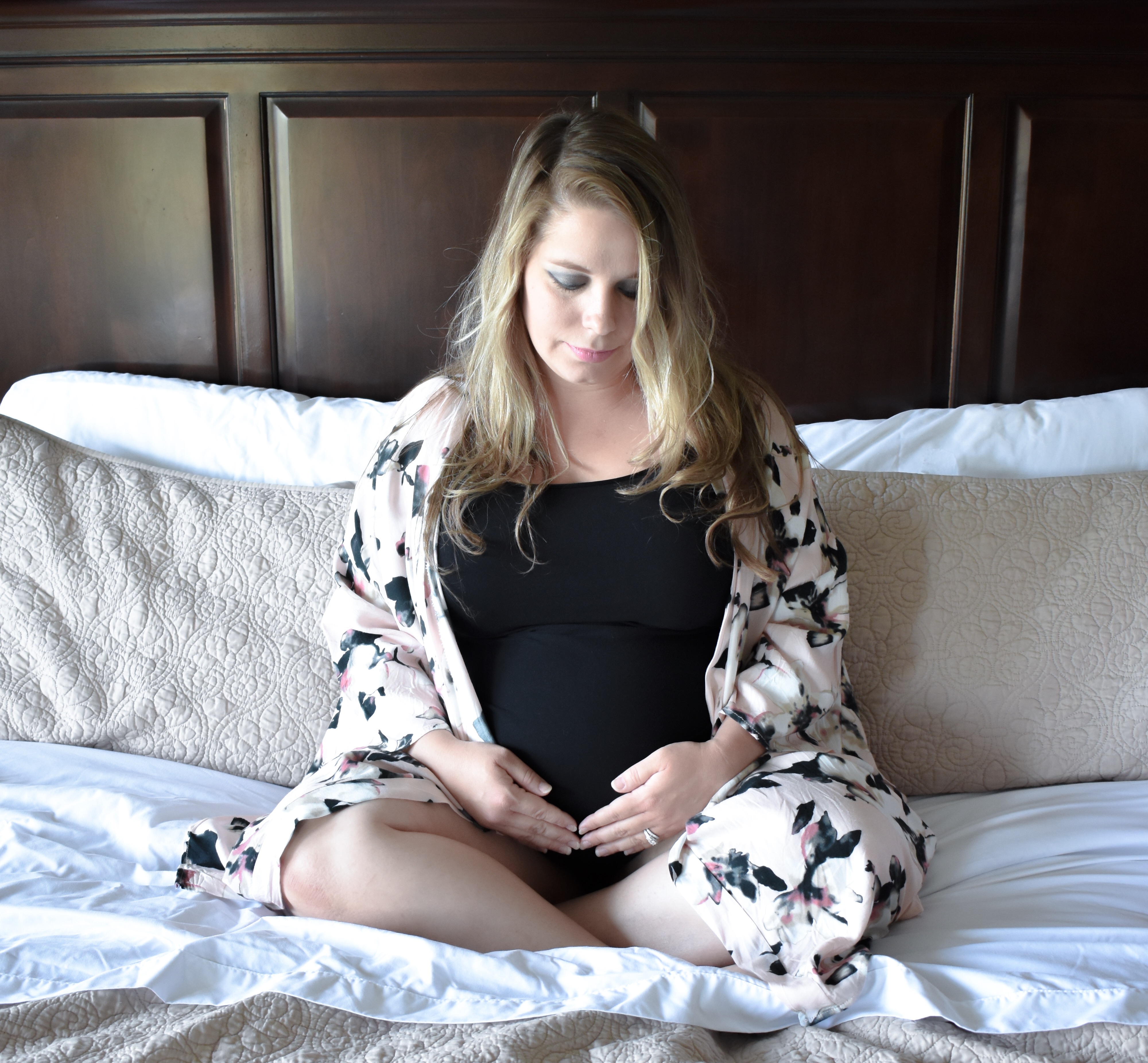 If you're going to be breastfeeding, a robe like this one is perfect for easy access. And trust me, you'll need a lot of access in those early newborn days. Skin-to-skin contact and feeding on demand will help your milk supply come in as quickly as possible. I held Colton skin-to-skin as much as I could. It helps so much with bonding! I can't wait to be able to snuggle my little girl, too.
Just a few more weeks!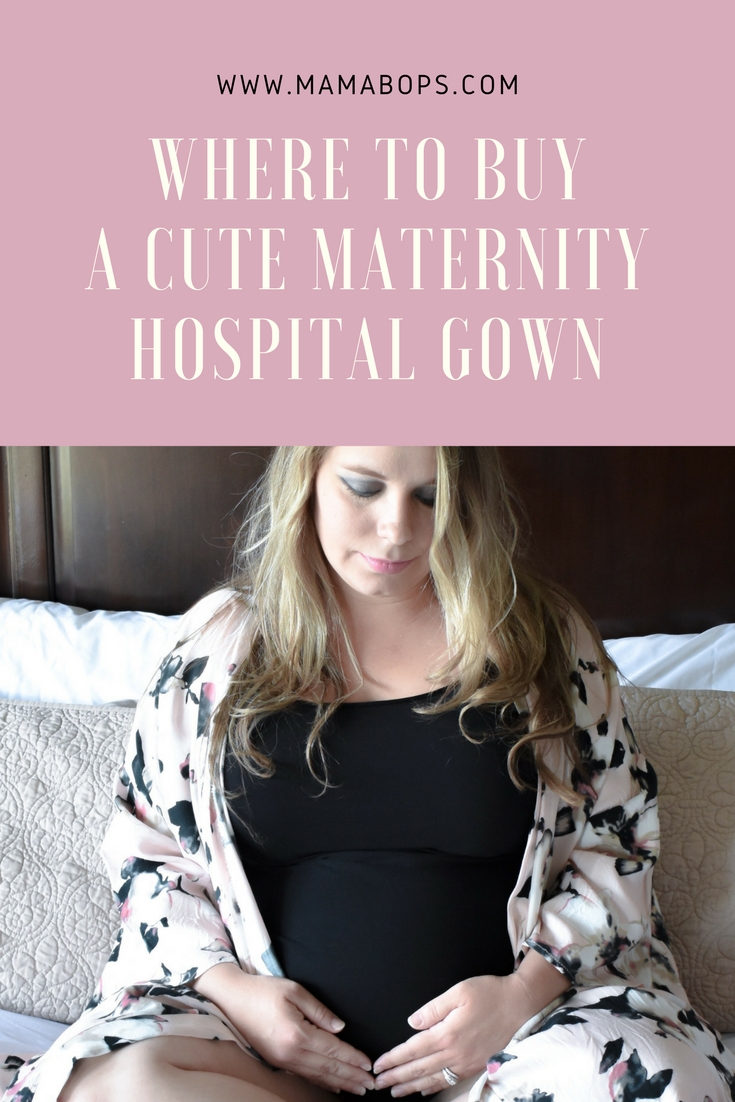 Pin this cute maternity hospital gown for later!
Want more pregnancy updates? See my favorite maternity dress, how I made Mommy + Me flower crowns for newborn photos, and our latest nursery update!