This criss-cross back sweater is perfect for date night! We recently had Restaurant Week here in Kansas City, so my husband and I got a sitter and tried out a new dinner spot. I thought this sweater and jeans look was the perfect mix of sporty and sexy.

Restaurant Week is one of my favorite weeks of the year, and I always make [I mean, let?] my hubby take me to at least one new place. We tried two this year, which I think is pretty good considering that we have two kiddos.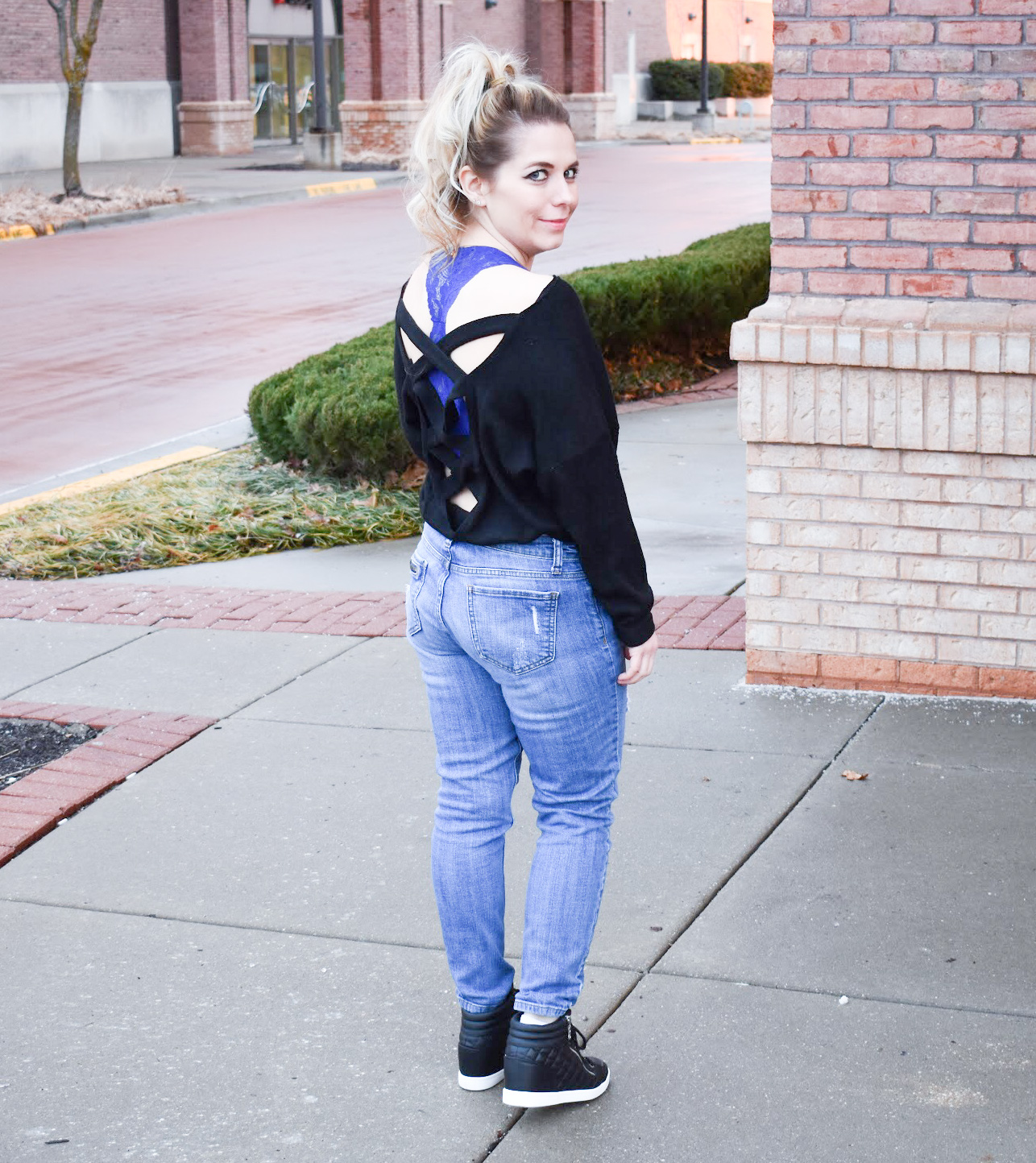 When I saw the criss-cross back of this sweater, I knew I had to get it. I always love unexpected elements in fashion, like the way this sweater seems like a normal black blouse from the front… then, you see the back! Super flirty and perfect for Valentine's Day… or any other date night!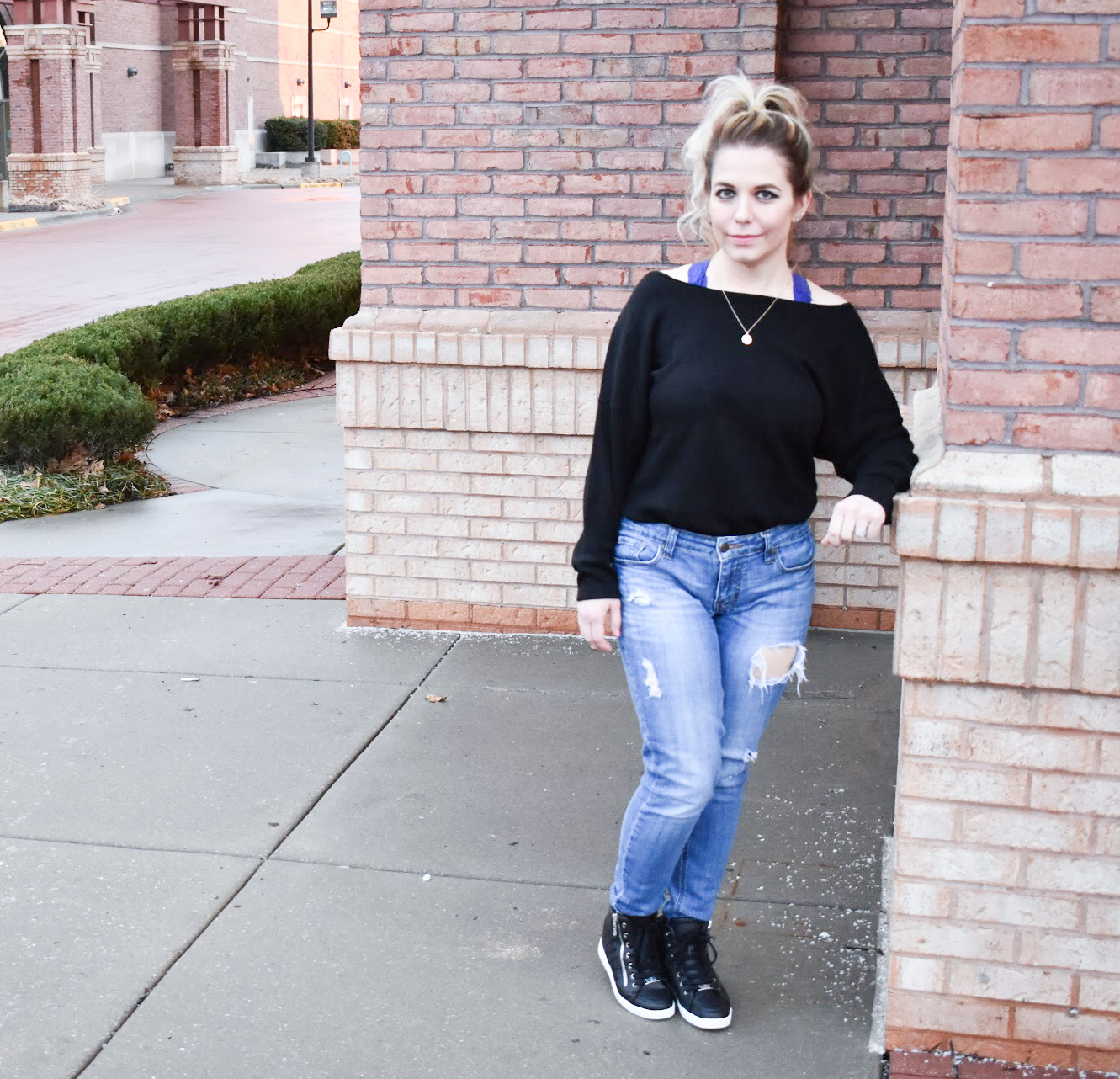 Here's the front view. I wore it tucked in since it's a fairly long and baggy shirt. Tucking in gives it more definition, especially on a shortie like me.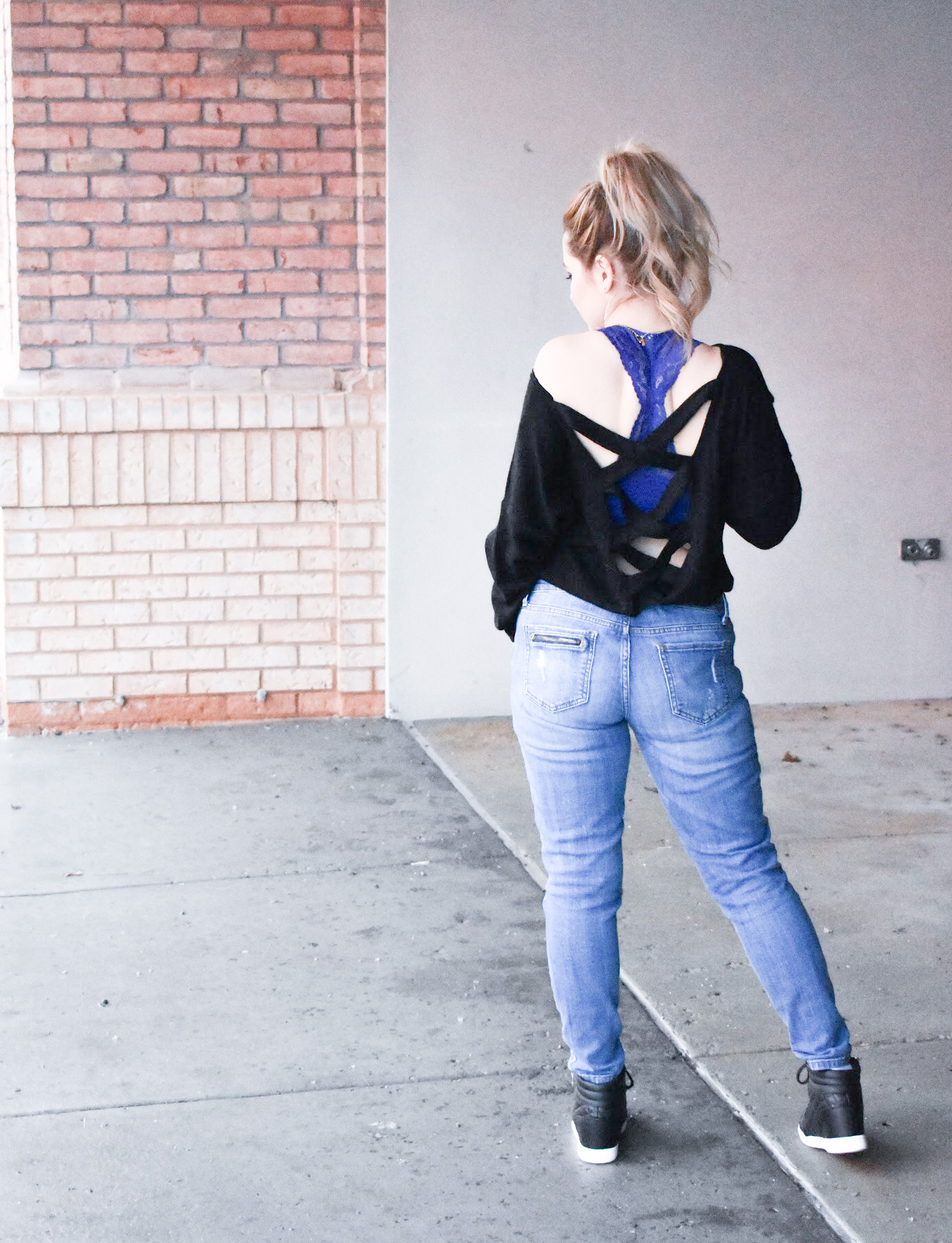 The baggy fit of this sweater allows you to show off your shoulders. It's roomy enough to be worn completely off-the-shoulder, but I liked to keep mine loosely draped on the shoulders because it makes the criss-cross back look better.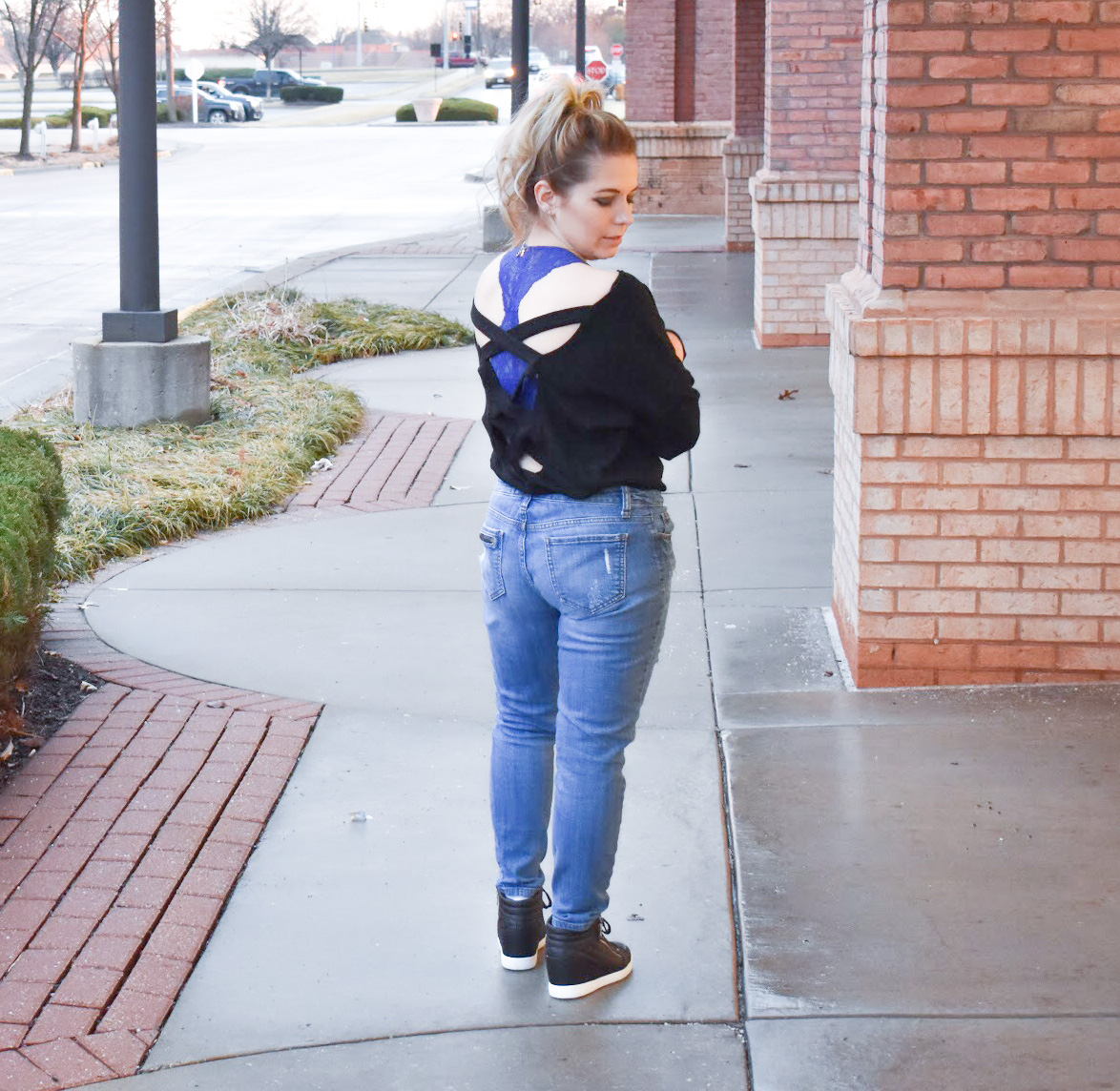 Large-busted ladies,  listen up! I have literally never worn a bralette before this night because I could never find one that provided any level of support in which I was comfortable leaving the house. I knew I needed something cute to wear under this sweater, so I got to work ordering a ton of bralettes to try.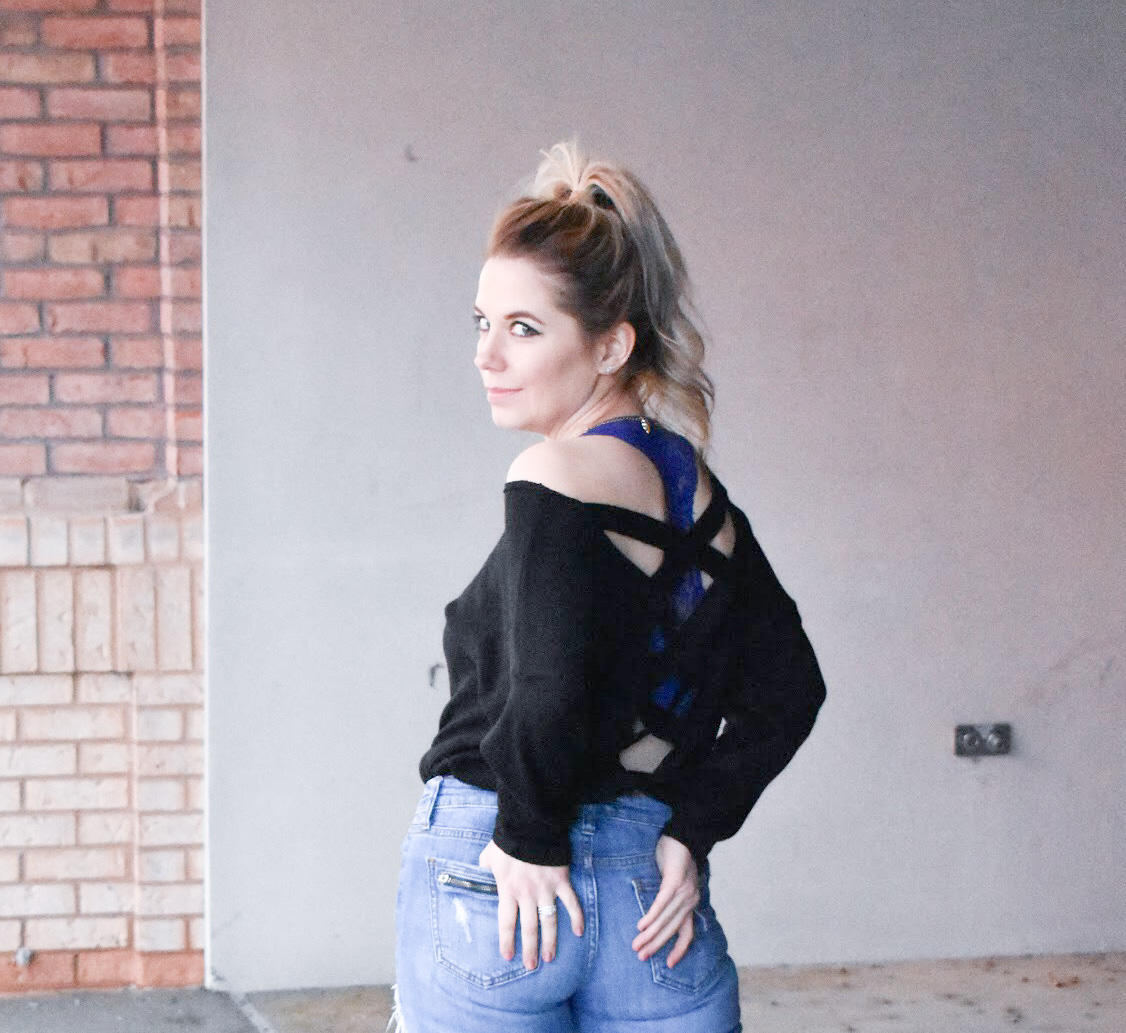 This lace halter bralette was the winner. It is actually supportive, and less than $12! It comes in a few different colors. I thought the blue added a nice contrast to the black, but I'll probably be back to purchase more in other colors. If you've been letting a large chest stop you from hopping on board the bralette trend, give this one a try!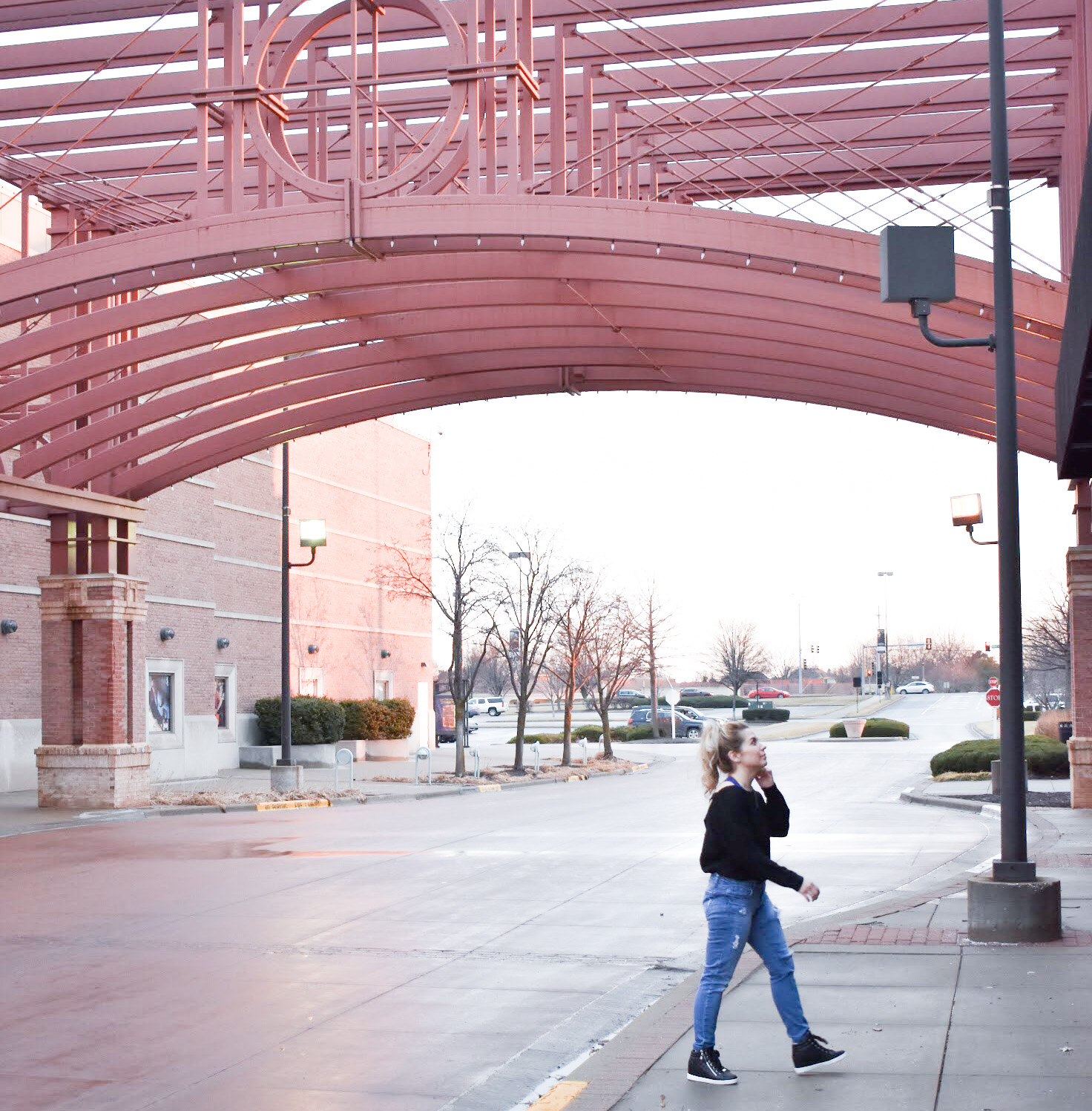 Okay, and these shoes. I'm short, so I wear heels most of the time. These wedge sneakers are perfect because they give me a little height boost but are still comfortable. They have an amazing zipper detail and quilted leather that is just gorgeous.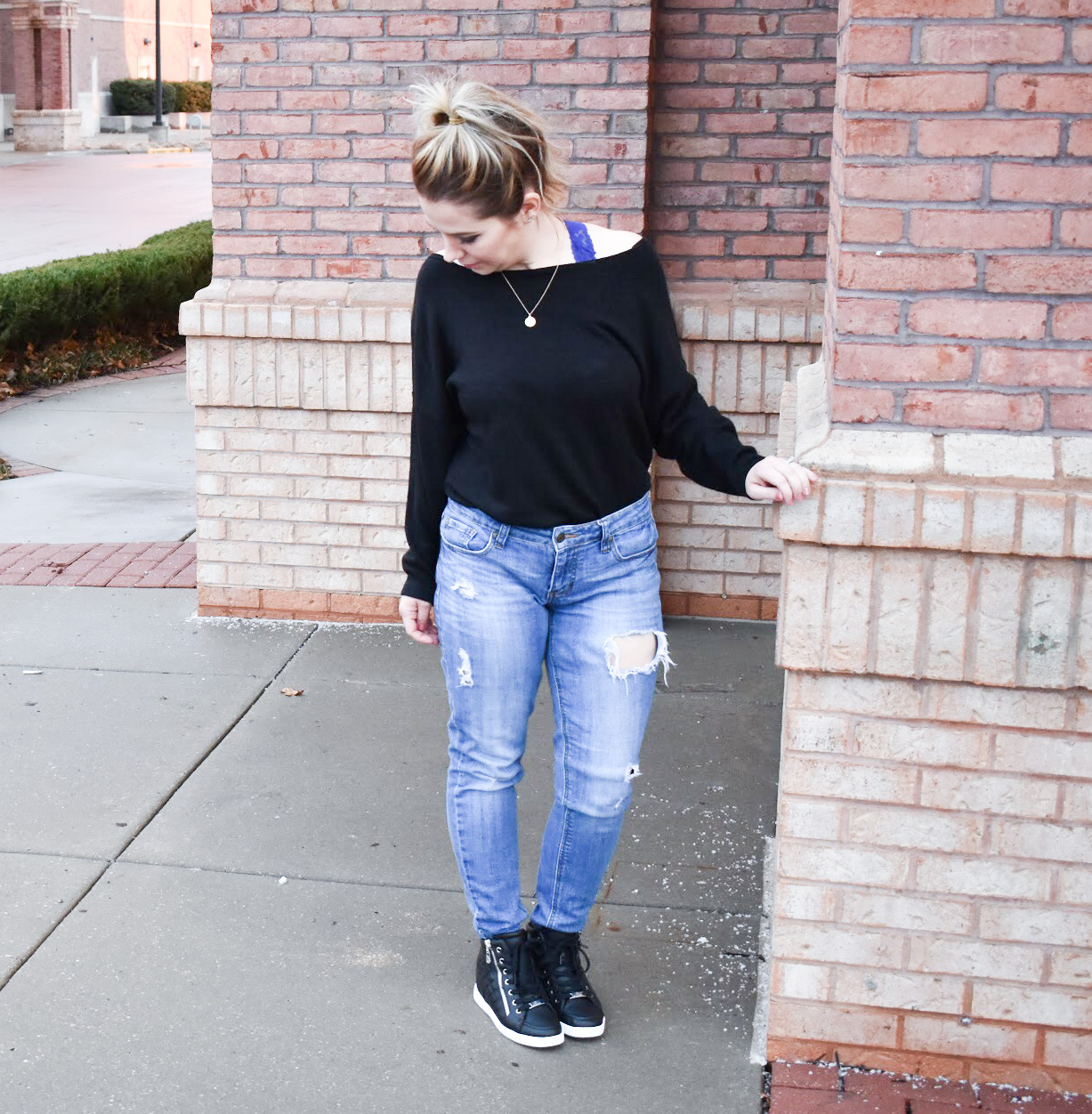 Just look at that quilting. Love!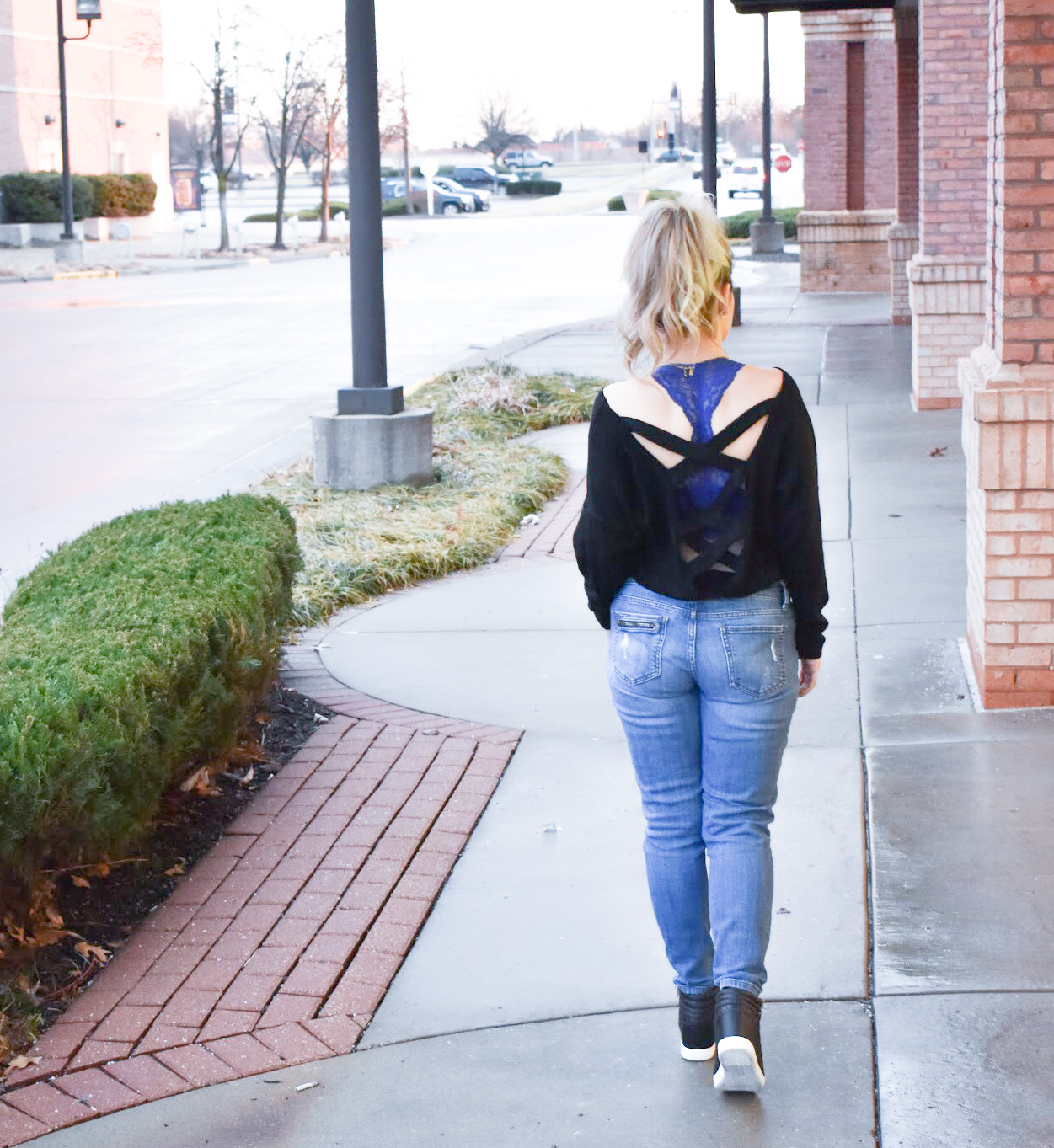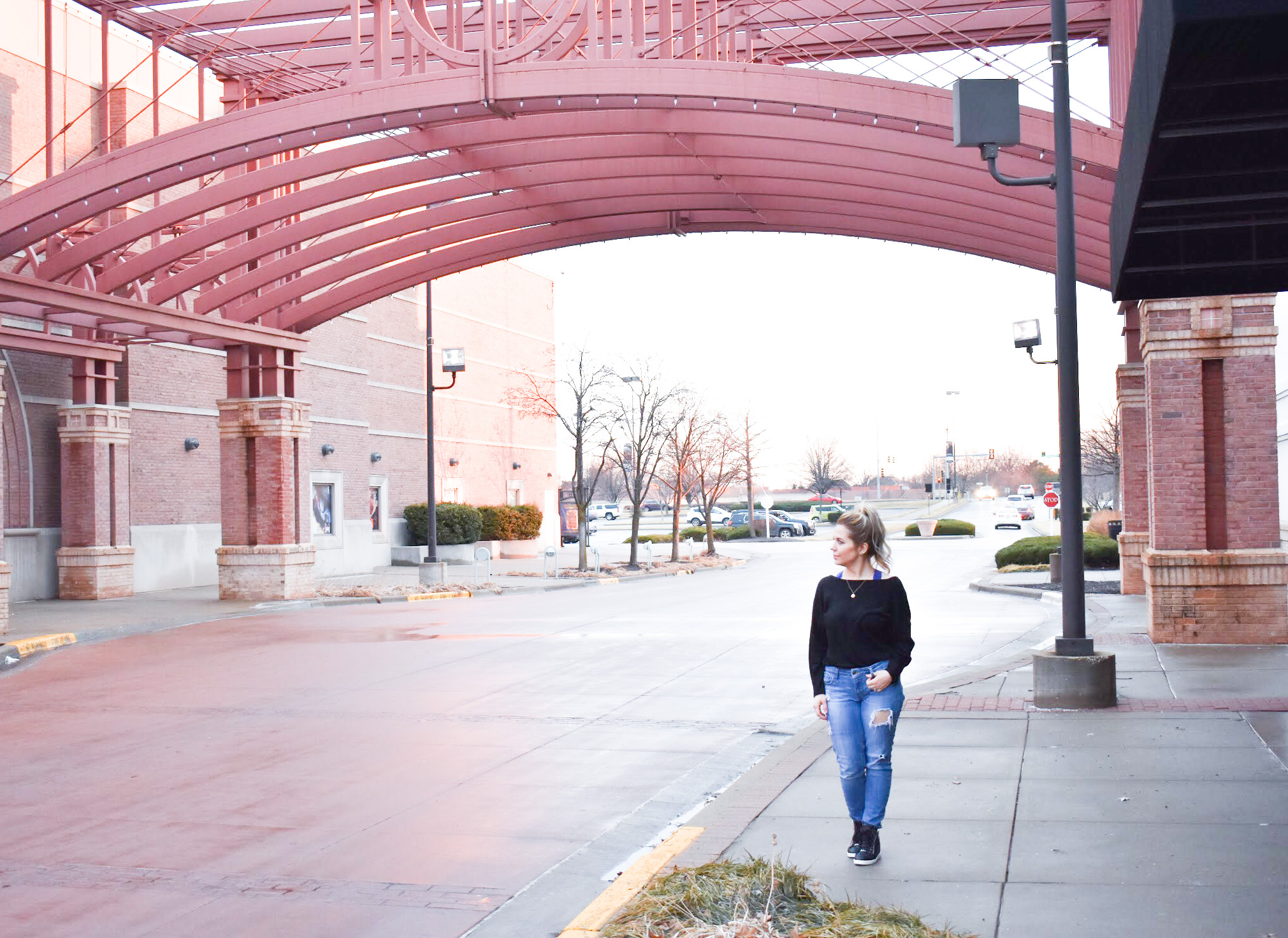 I don't wear my hair up very often, but it's a must when you're showing off a fun back like this one.
If you're wondering, our meal was at Houlihan's and it was great! We shared queso dip and a salad, then I ordered chicken parmesan and hubs had the filet mignon. Then, we split a brownie batter cake for dessert. I was surprised my jeans still fit the next day! Lots and lots of food, but super yummy.
Shop this Look
Criss-Cross Sweater // Lace Halter Bralette // Ripped Denim // Black Wedge Sneakers // Initial Pendant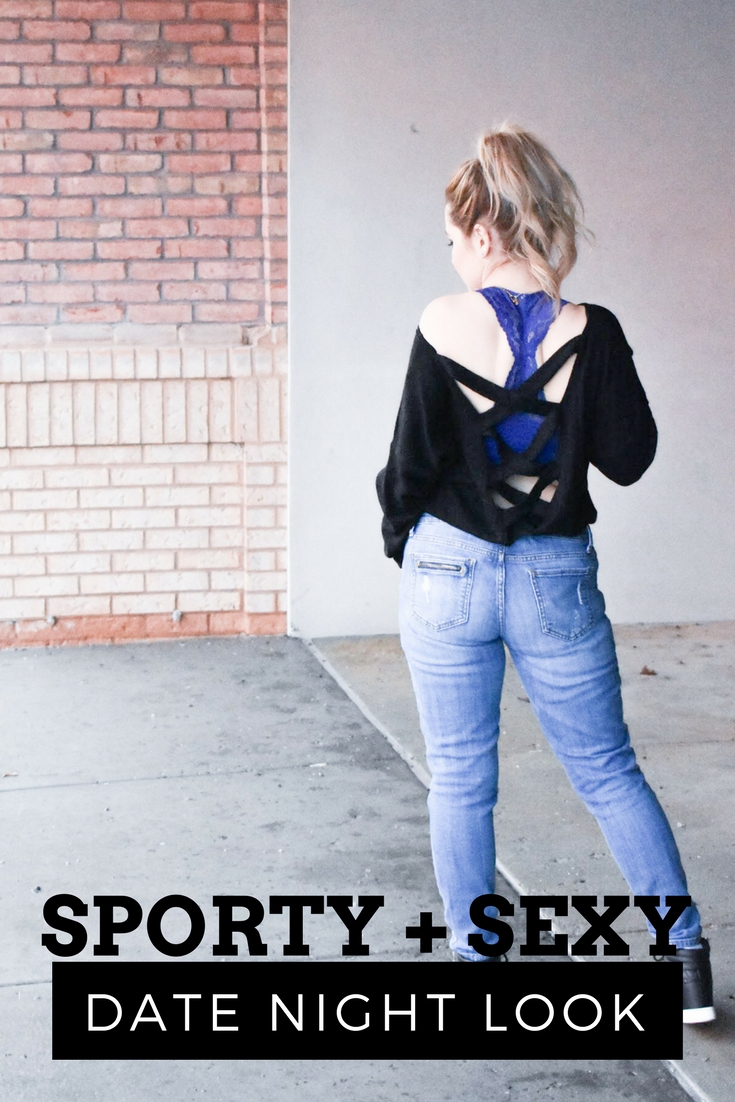 Pin this Black Criss-Cross Back Sweater as part of a Sporty and Sexy Date Night Look for later!
Want more style inspiration?