Albion Fit swimsuits are all over Instagram, so I've been wondering if they live up to the hype. I've been eyeing their Mommy & Me swimsuits for awhile, so when Albion Fit reached out to me about working together, I was completely down! Now that my girl and I have tested out the suits, I'm sharing our Albion Fit swimsuit reviews with you!

Sponsored by Albion Fit.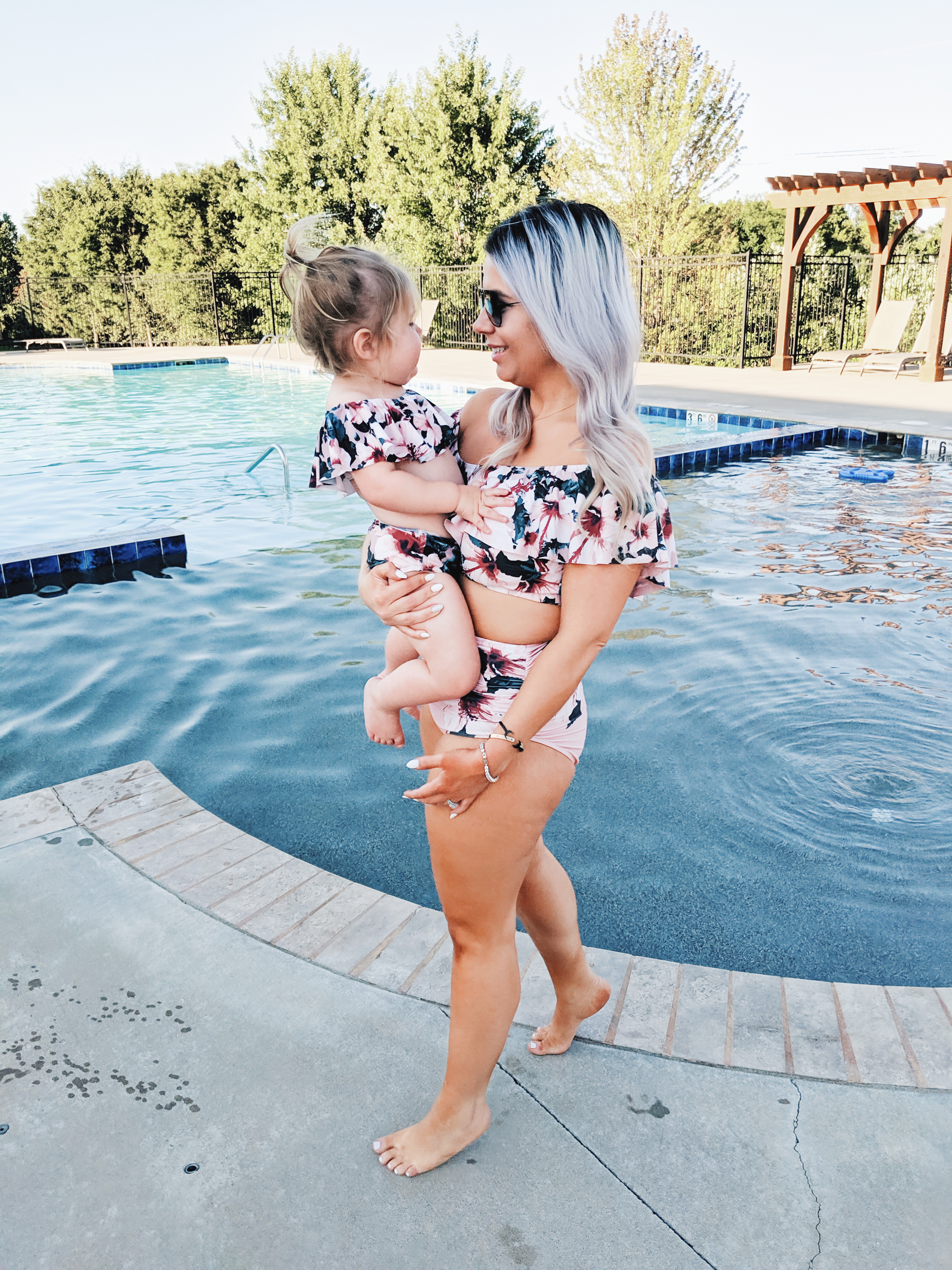 Albion Fit Bronte
Blair and I are both wearing the Albion Fit Bronte print. Albion Fit offers a variety of prints, then you can select the specific style of swimsuit you want in your chosen print. I'm wearing the Wave Crop top and Ruched High-Waisted Bottoms. Blair's style is Mini Wave Two-Piece Set.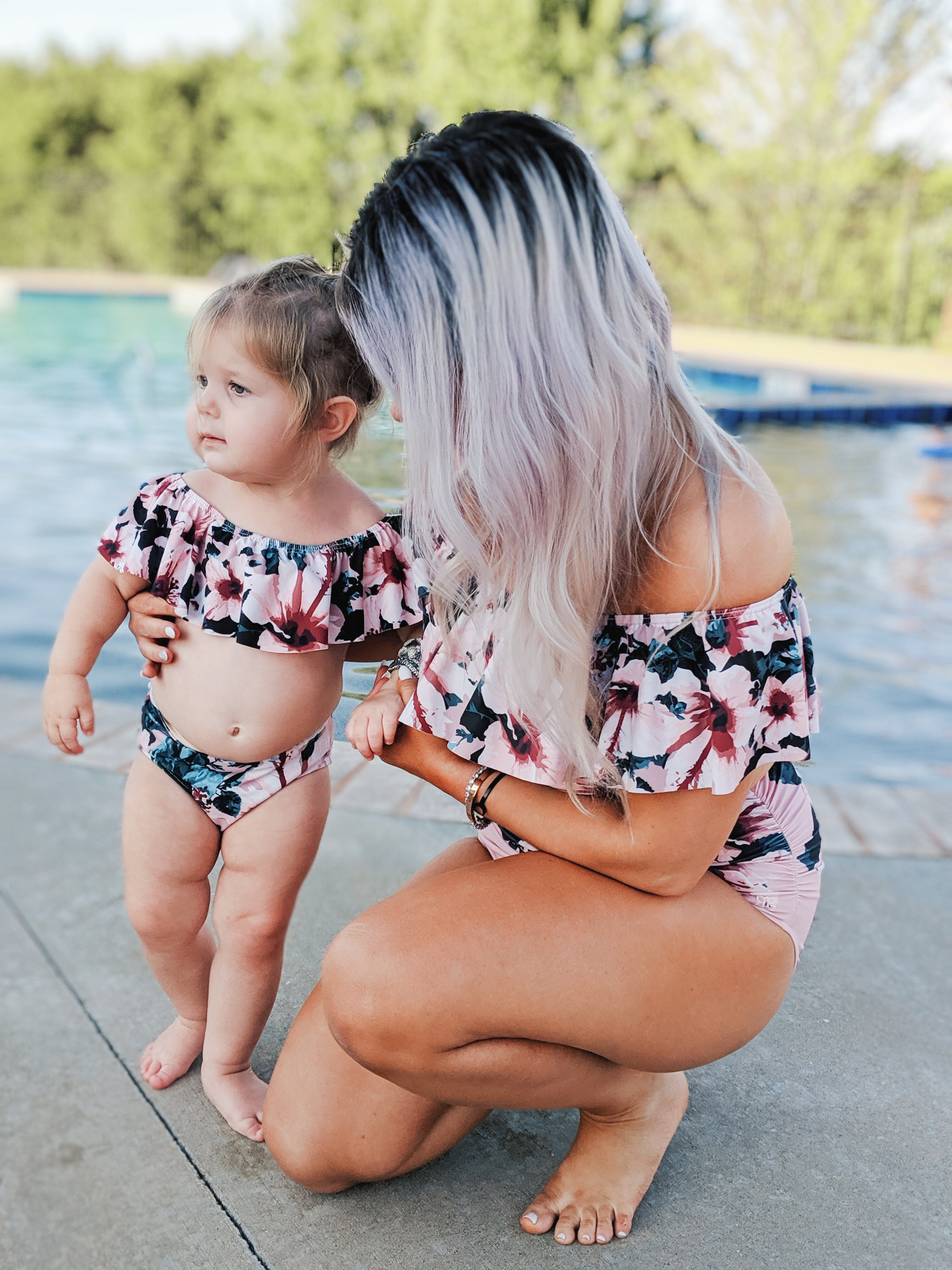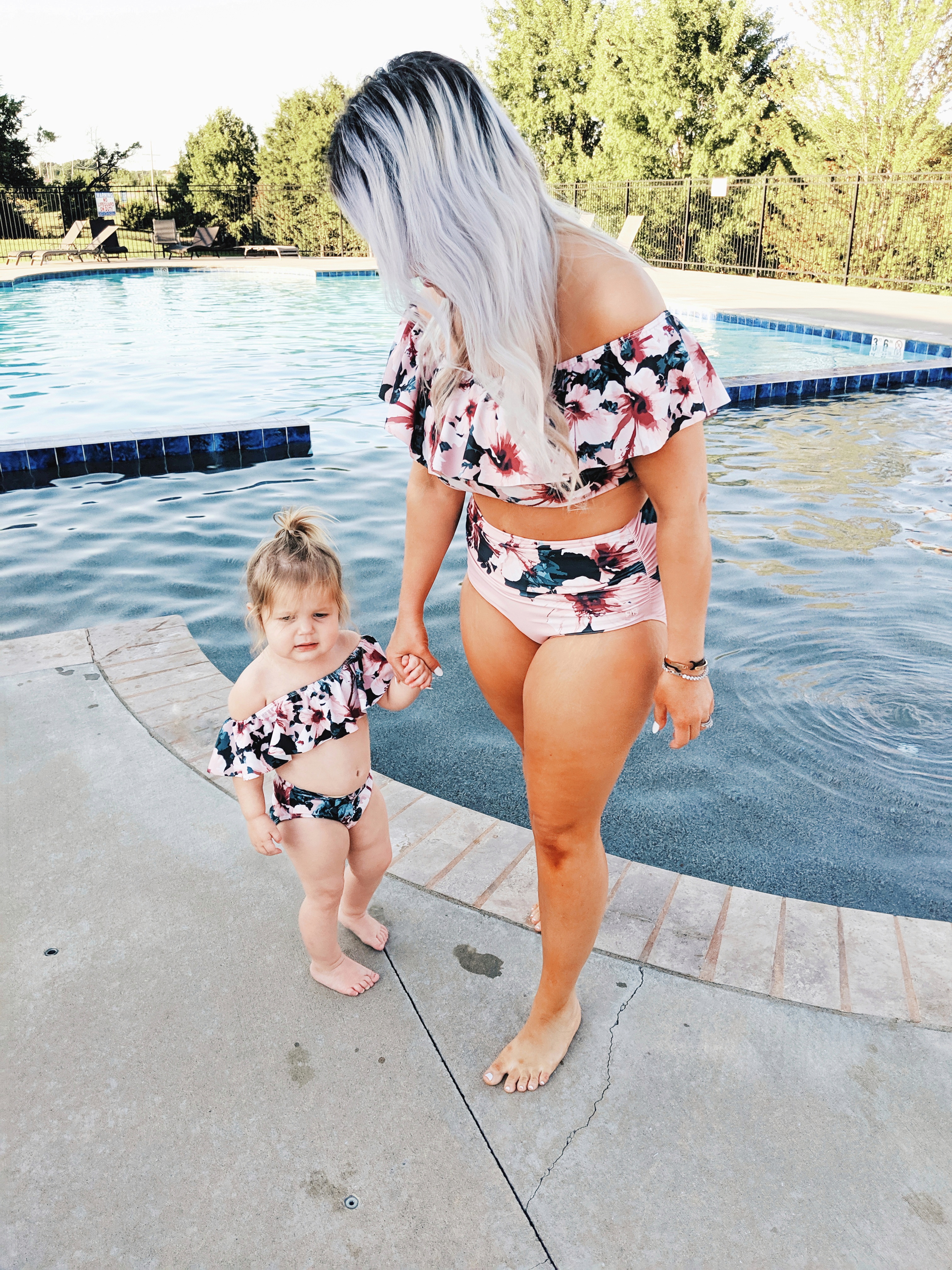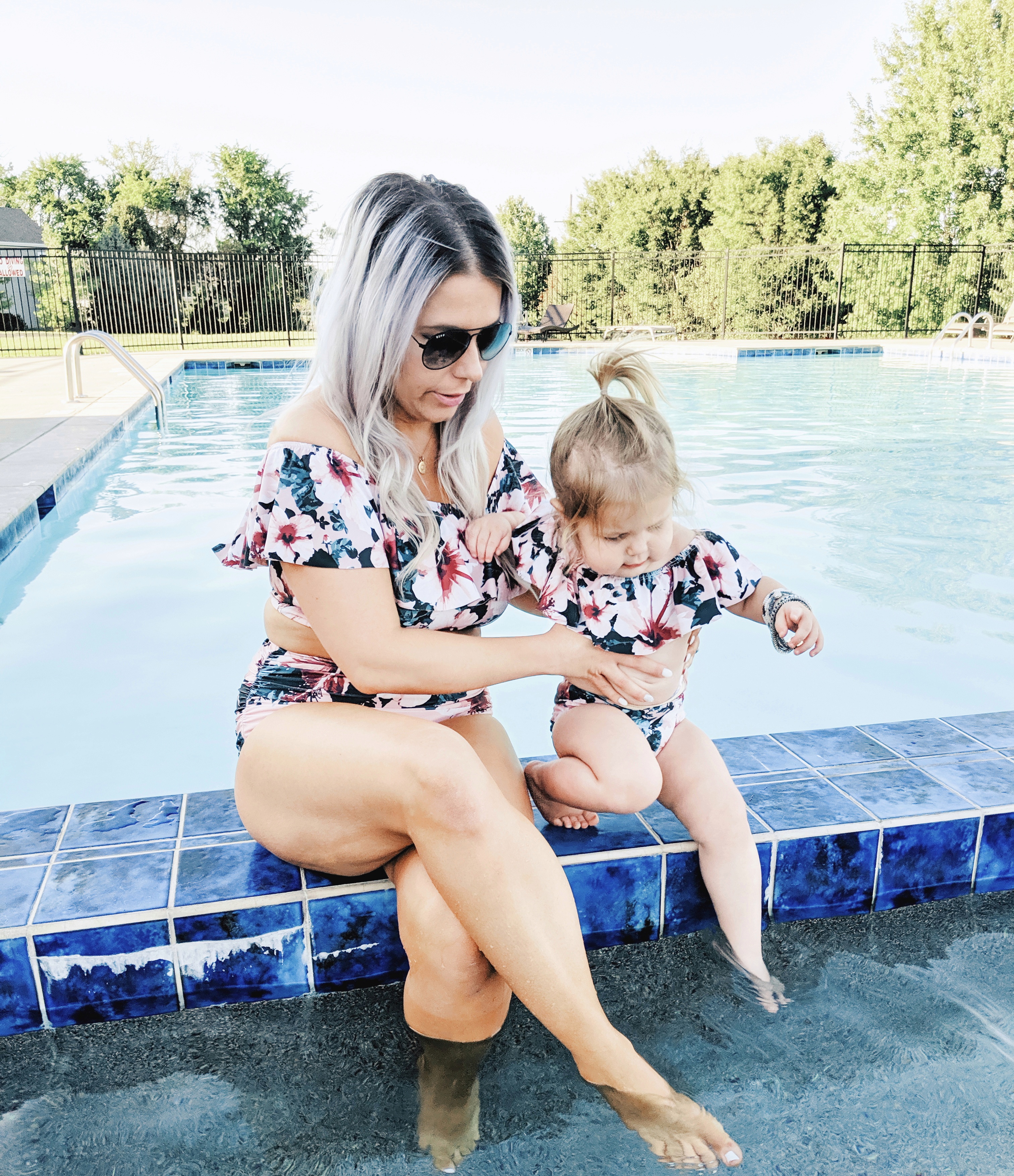 Albion Fit Swimsuit Sizing Info
Women's two-piece swimsuits are sold as separate pieces. I found the sizing to be true to size. I normally wear a medium in swimsuits, and I'm wearing a medium bottom and large top here. However, I could've gone with my normal size medium as well.
Girls two-piece swimsuits are sold as a set, and I recommend sizing up one for girls. Blair is normally between a 2T and 3T, but she's wearing the 4T/5T suit here. I think the 2T/3T would've been too snug for comfort on her.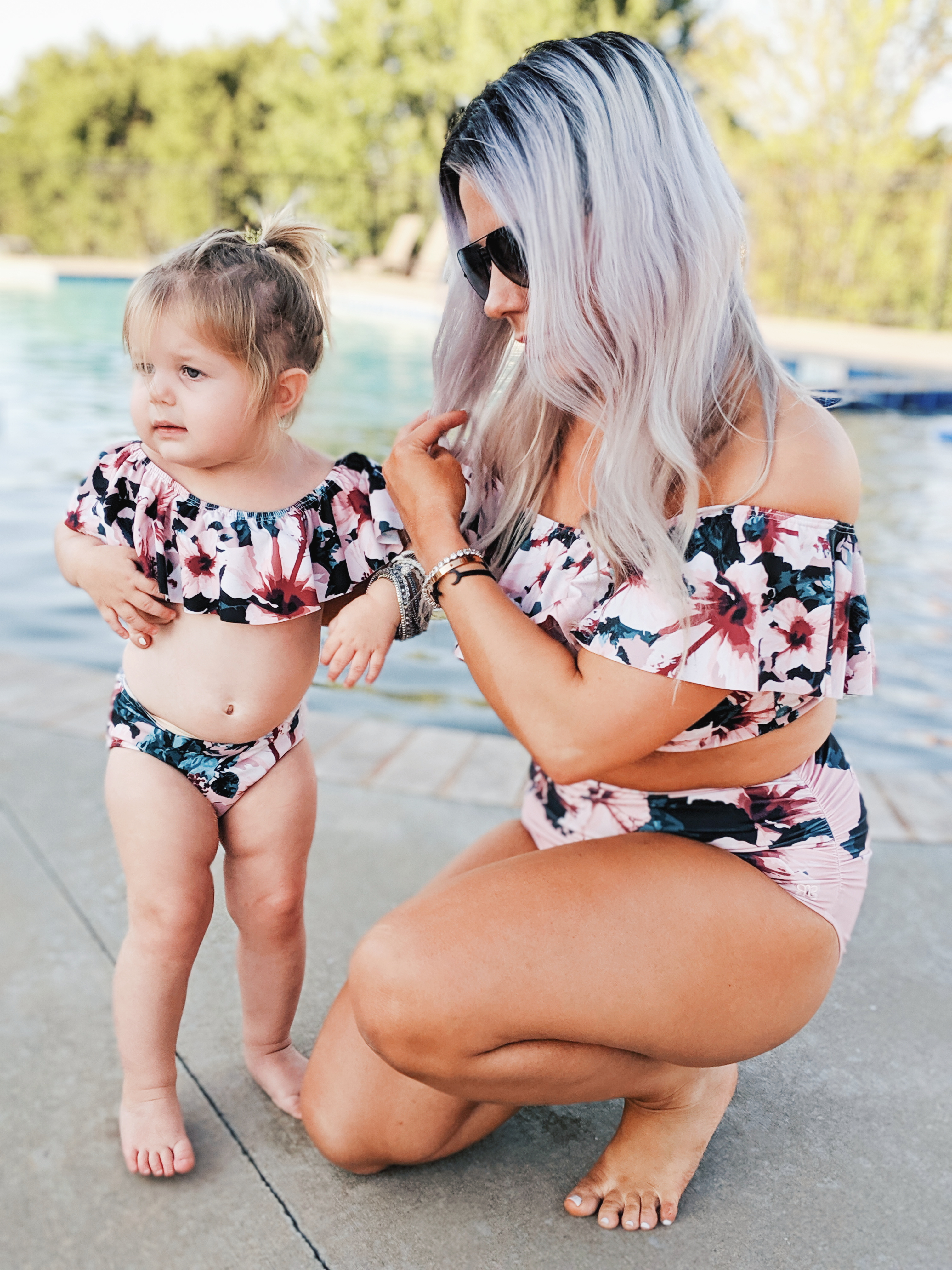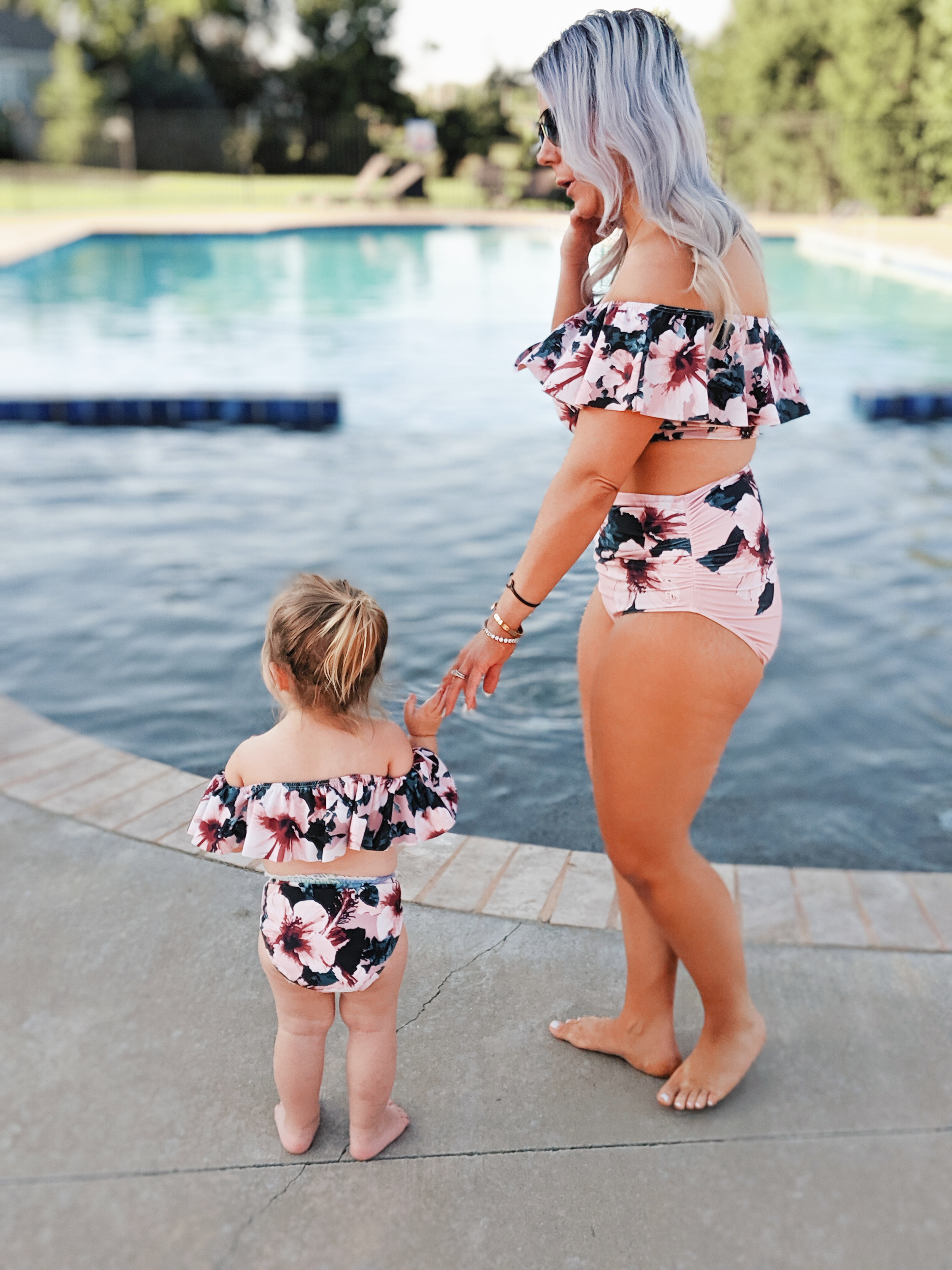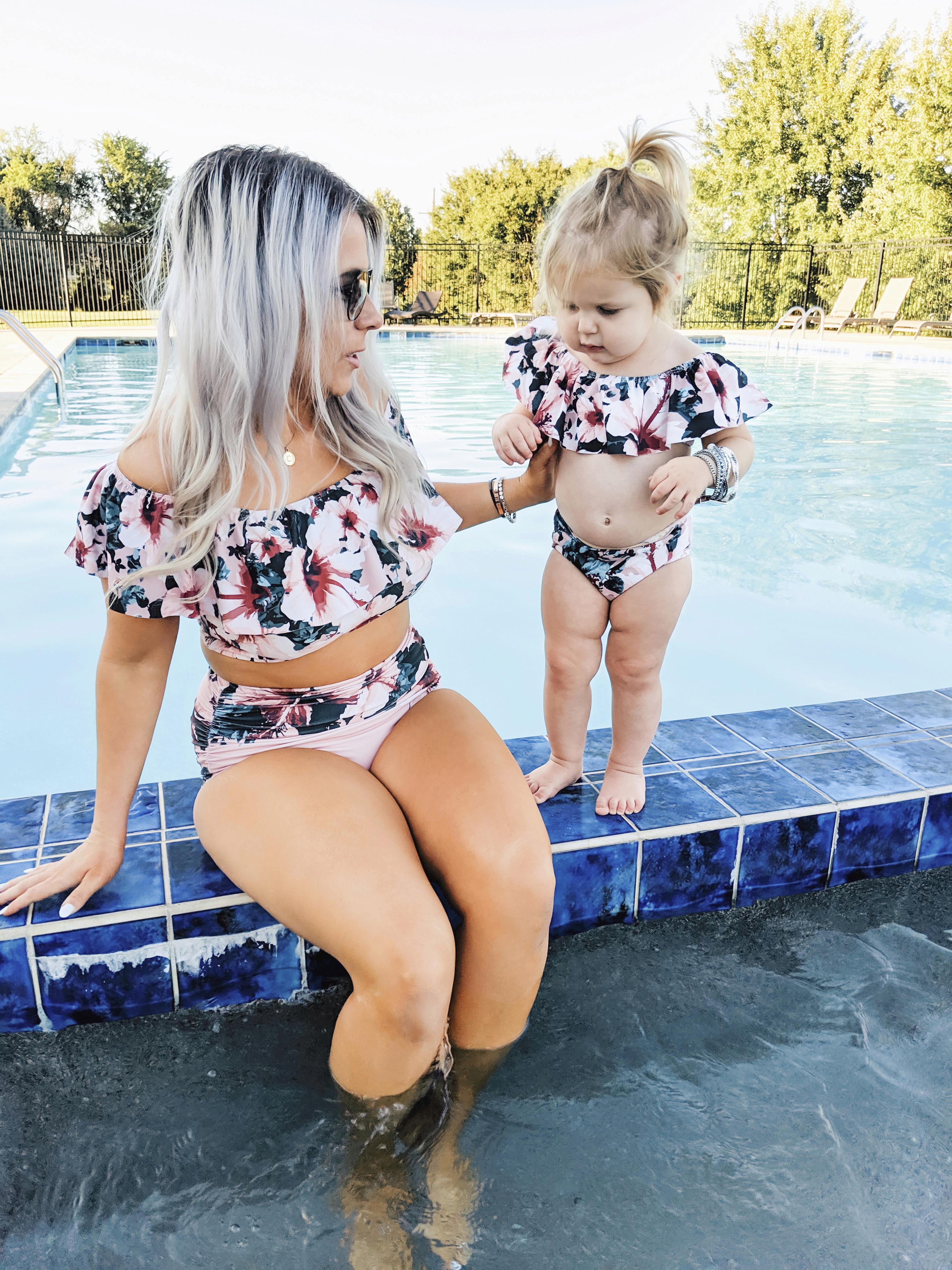 Albion Fit Swimsuit Review
In my wardrobe, I try to mix splurge and save pieces. Albion Fit's prices are more in the "splurge" category for me, but these suits are truly worth it.
Here's why: I put this swimsuit on and I. FELT. CONFIDENT.
The fabric is extremely high-quality, and the lining is nice and thick. Having the high-waisted bottoms was great to camouflage my scar [I know I would've appreciated these with my c-section scar, too!].
Plus, this design is very unique. I haven't seen this print anywhere else.
If you're heading on a trip where you're going to be photographed in a swimsuit, you need a suit that will make you radiate confidence. With the variety of sizes and styles available, Albion Fit is a great option. Plus, they accept returns/exchanges so you can find your perfect fit!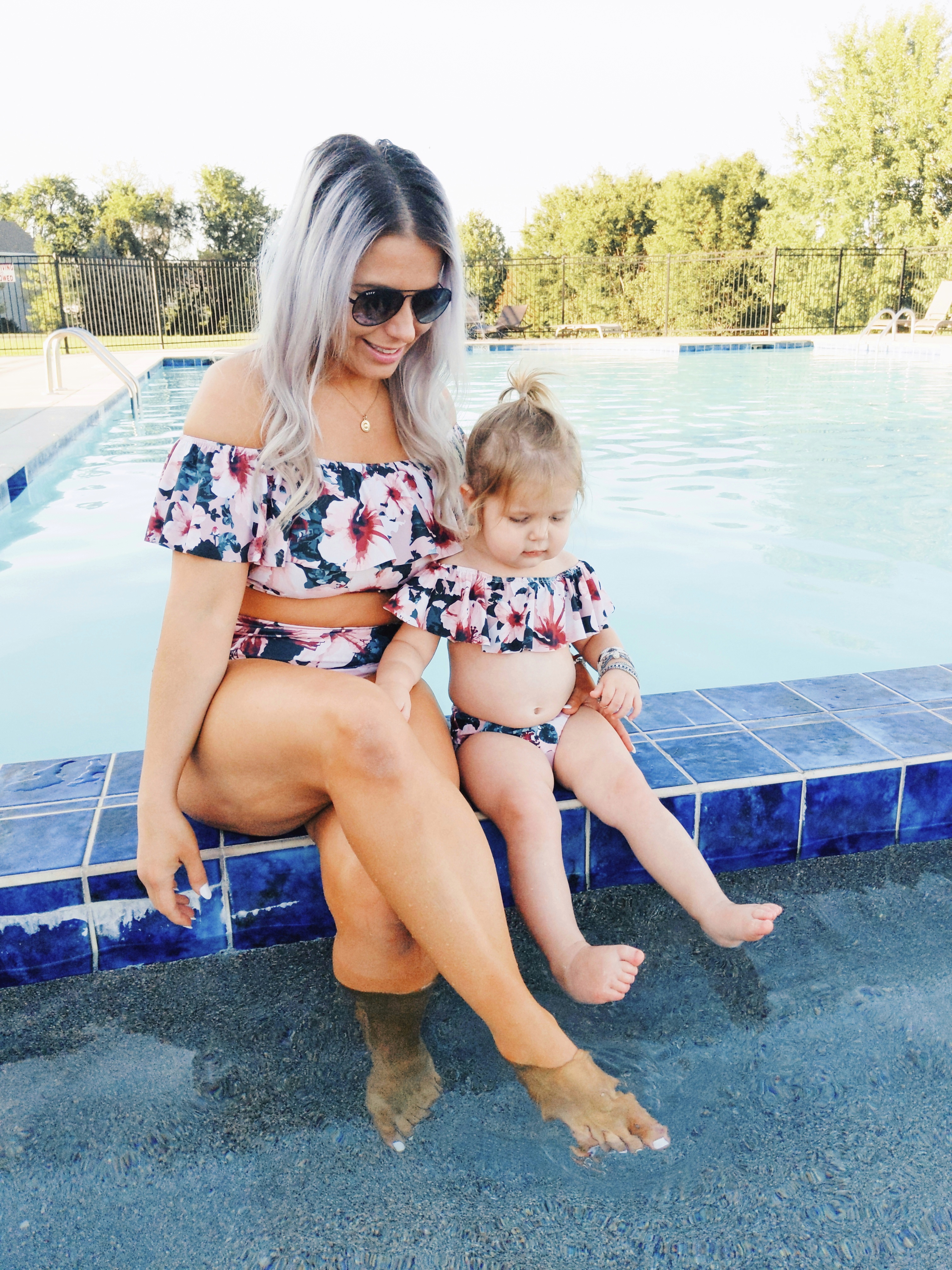 Our Albion Fit swimsuits can be found here. I've linked our other accessories below: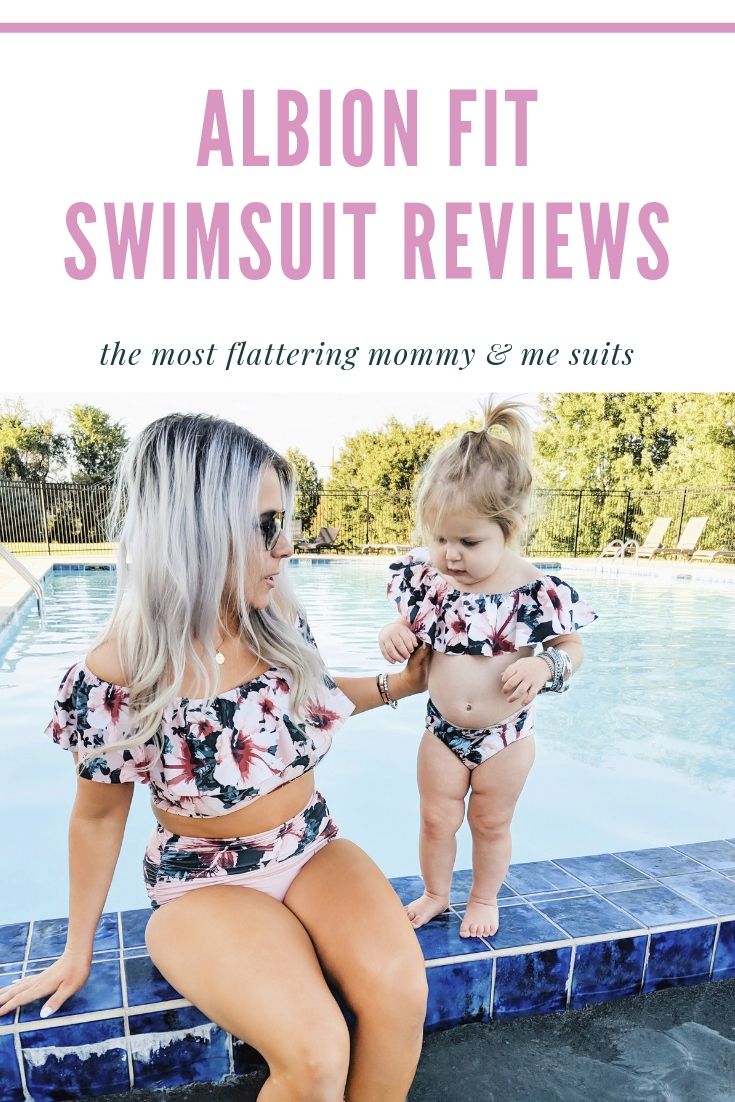 Pin these Albion Fit Swimsuit Reviews for later!
Read these next: