As the weather cools down, I start loving cozy tops and leggings… even more than I normally do. As a stay-at-home mom, my usual daily style has to emphasize comfort. But, I've always enjoyed getting dolled up, and I don't want to lose that just because I'm a mom. A piece like this black colorblock floral top is a win-win: super comfortable and effortlessly stylish!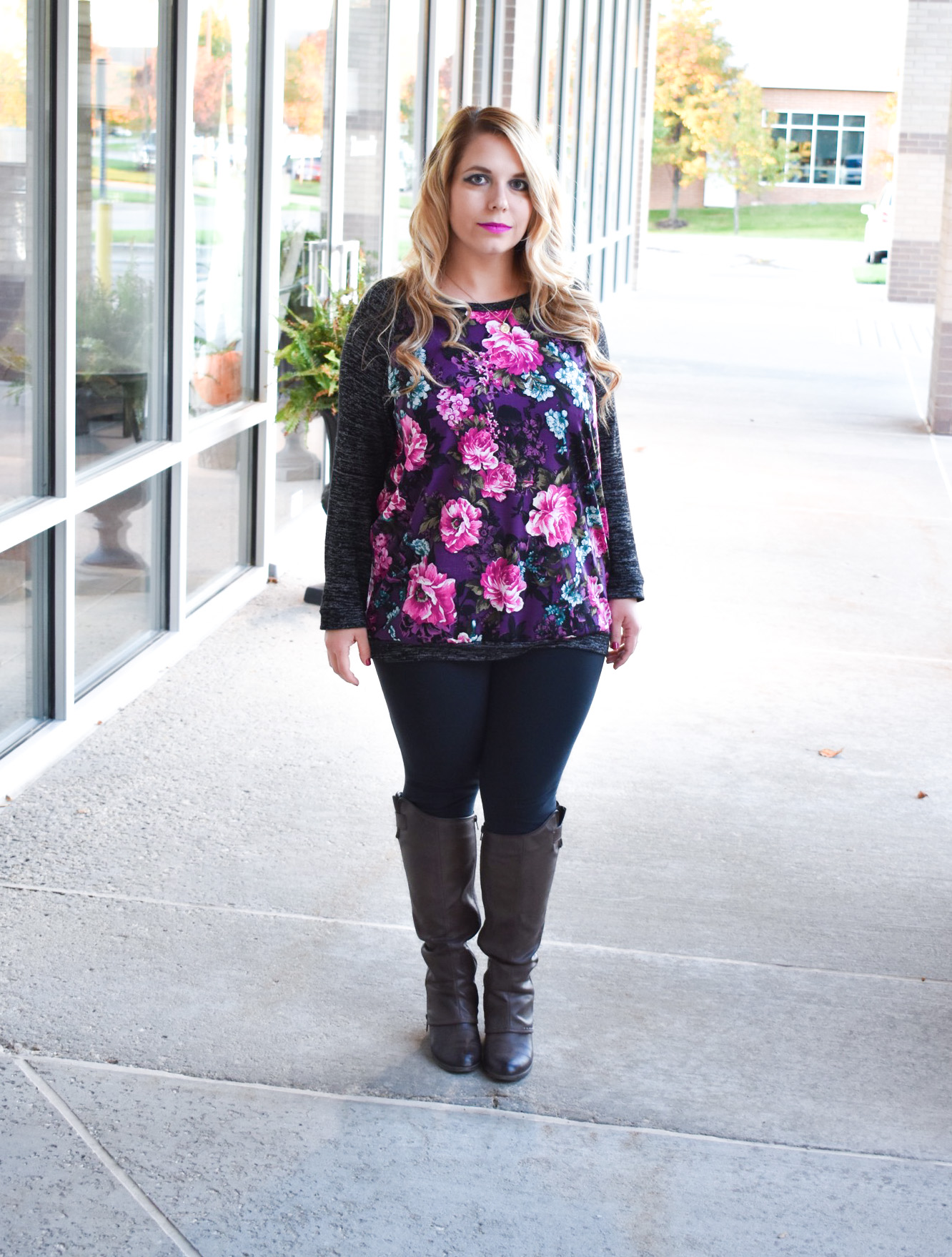 This is one of my current favorite casual weekend looks. On this day, we were on our way to grab some Chipotle and head home to watch a movie. Typing that is making me crave Chipotle yet again! I'm pretty sure I could eat there every day.
Off topic, but one time I took a deposition at a law firm that shared a parking lot with a Chipotle and a fro-yo shop. As legal jobs go, that's pretty much as close as you can get to living the dream.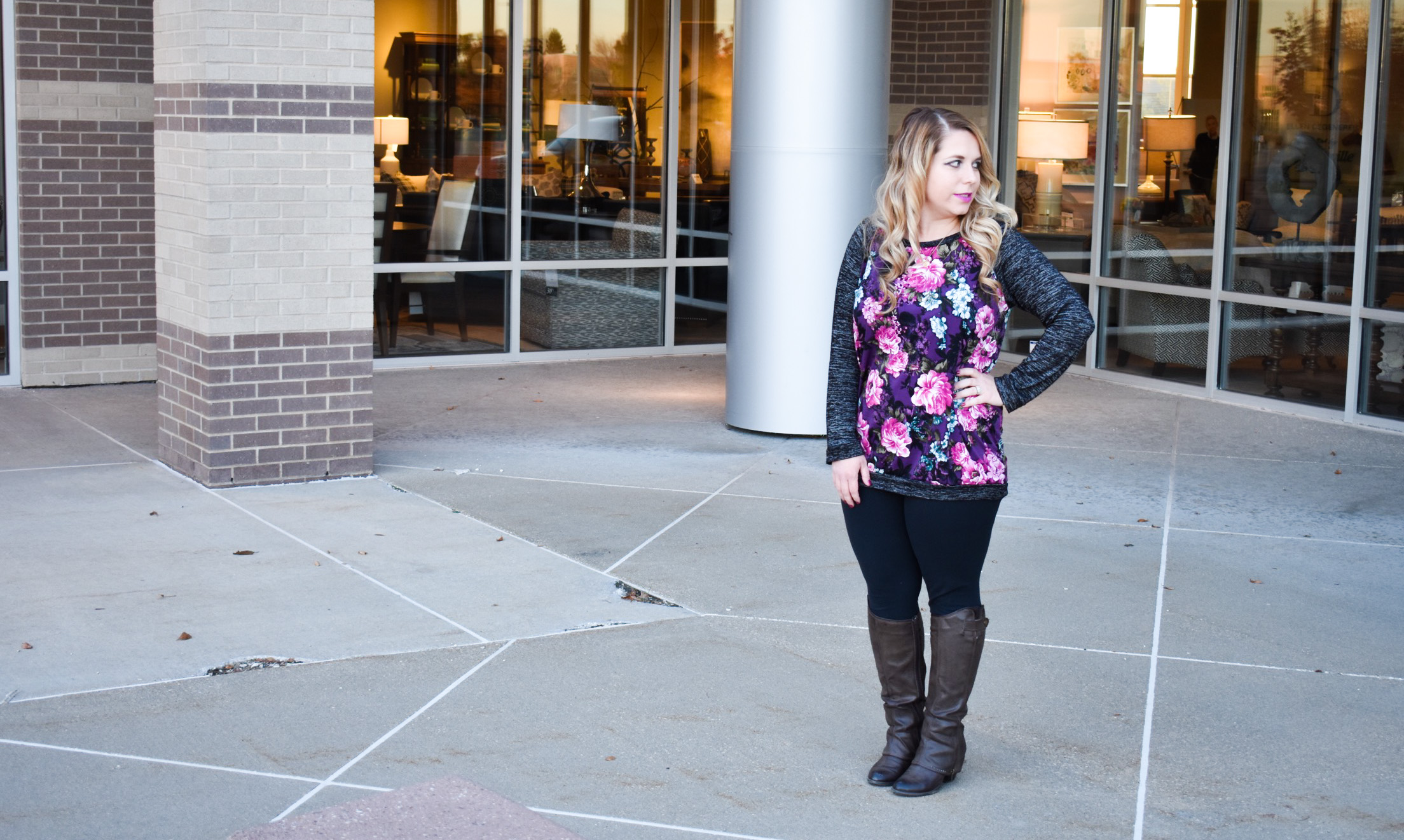 Black Colorblock Floral Top: PinkBlush [exact]
Boots: Fergie [similar, similar, similar]
Lips: Kat Von D Everlasting Liquid Lipstick [exact]
By the way, that Kat Von D lipstick is no joke. It really is everlasting. Gets me through an entire day without having to reapply! This particular shade is a bit overwhelming [for me, anyway] when first applied, but I really like how it looks after a couple of hours. Especially paired with this top, since it picks up on the floral colors so nicely.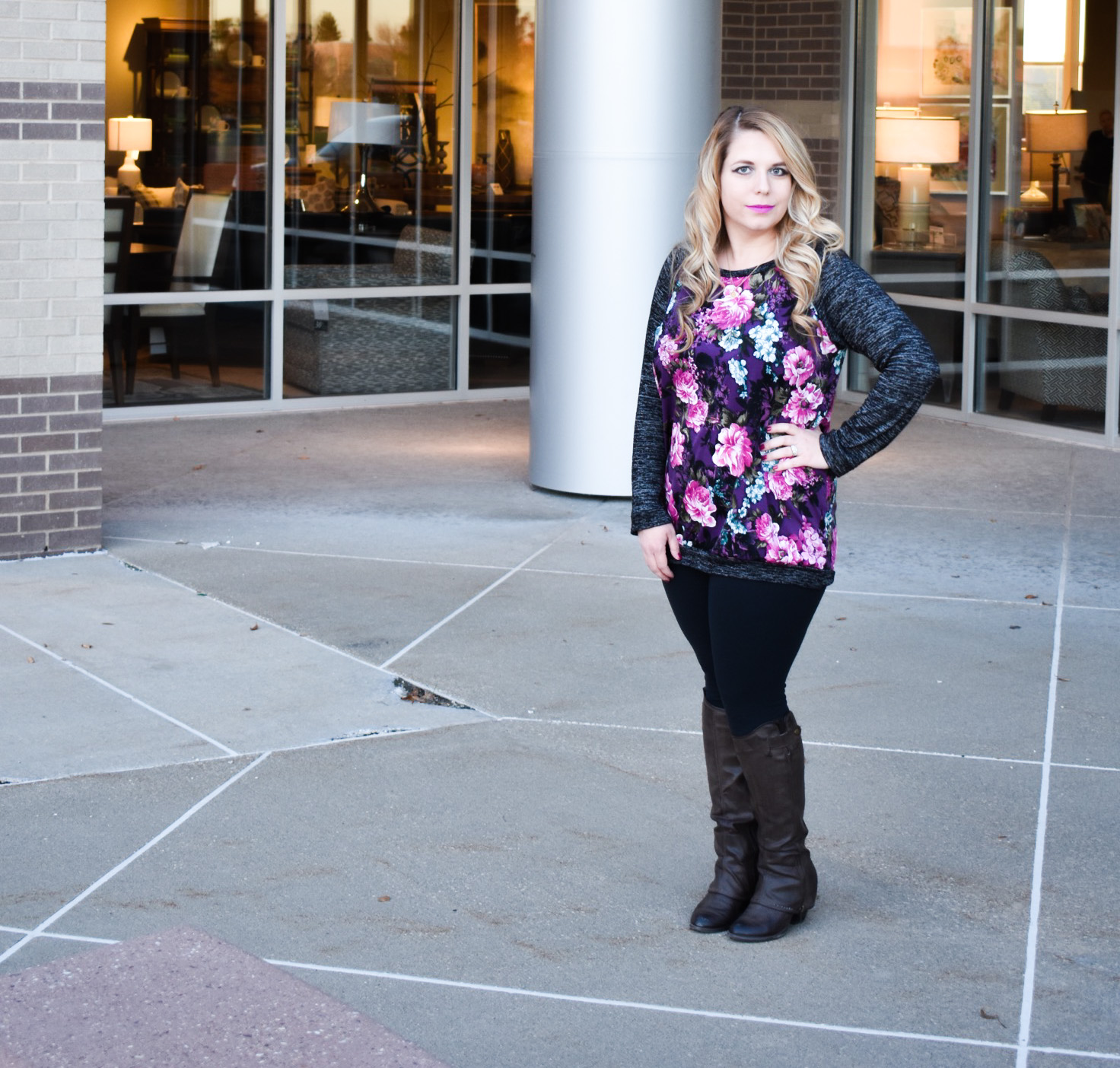 This top is technically listed on PinkBlush's website as a "maternity top," but don't let that scare you off. It's just a little looser fitting than normal, but it doesn't have any side ruching or any of the other telltale signs of maternity clothes. I do recommend sizing down one size, though… unless you plan on getting pregnant soon!
Which I do not, by the way. I definitely have my hands full with two! Speaking of, now I'm going to wind up this post before Blair wakes up and wants to eat.
Save this stay-at-home mom style [black colorblock floral top] for later!
Check out some of my other favorite SAHM styles: