If you follow me on Instagram, you already know we're cutting back on holiday gifts this year. We don't have a dedicated playroom, so toys take over our house pretty quickly. In fact, I've written before about how to keep kid stuff from taking over your house. This year, we're requesting more experience gifts for kids instead of toys. Here are some of my favorite ideas!
Plus, scroll to the bottom of this post for a special swim lessons giveaway!

Experience Gifts for Kids
This post is sponsored by Aqua-Tots Swim Schools, Olathe, KS and contains affiliate links.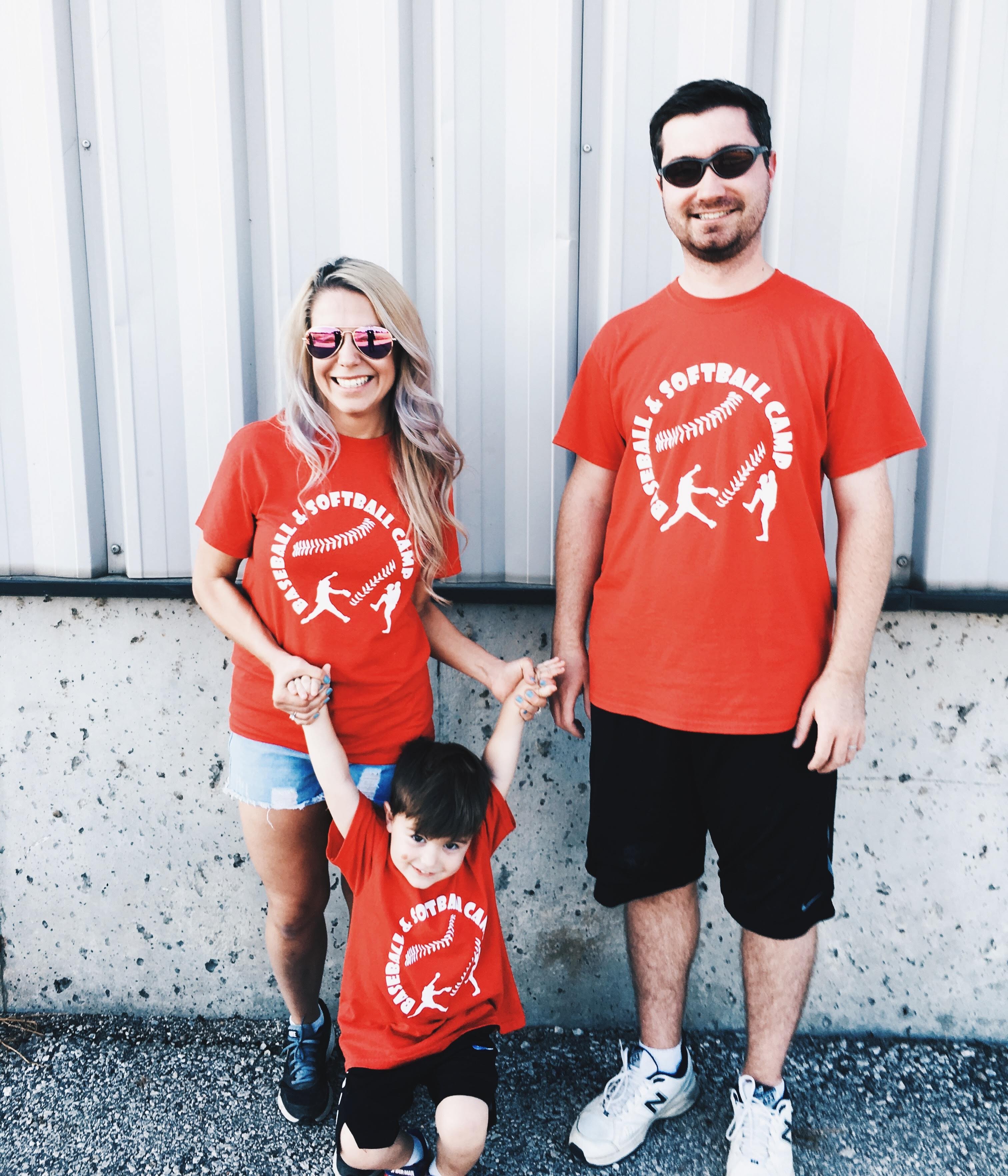 Sports Leagues + Equipment
If there's a sport your child has been wanting to play for awhile, the holidays are the perfect time to sign up for a league. If they already play, consider funding a couple private lessons with their favorite coach to give your kid a chance to hone their skills one-on-one.
Sports equipment is another great, useful gift! Does your gymnast or dancer need new leotards? This one is especially cute! Consider a new bat, glove, or cleats for your baseball player. Or start a little one out with this set of various sports balls to practice lots of sports! How about some new swimsuits or goggles (those are the ones we use and love!) for your little swimmer?
I especially love Mommy & Me swimsuits! Here are a couple of my favorite cheap mommy and me swimsuits, or check out my Albion Fit swimsuit reviews for a higher-quality option.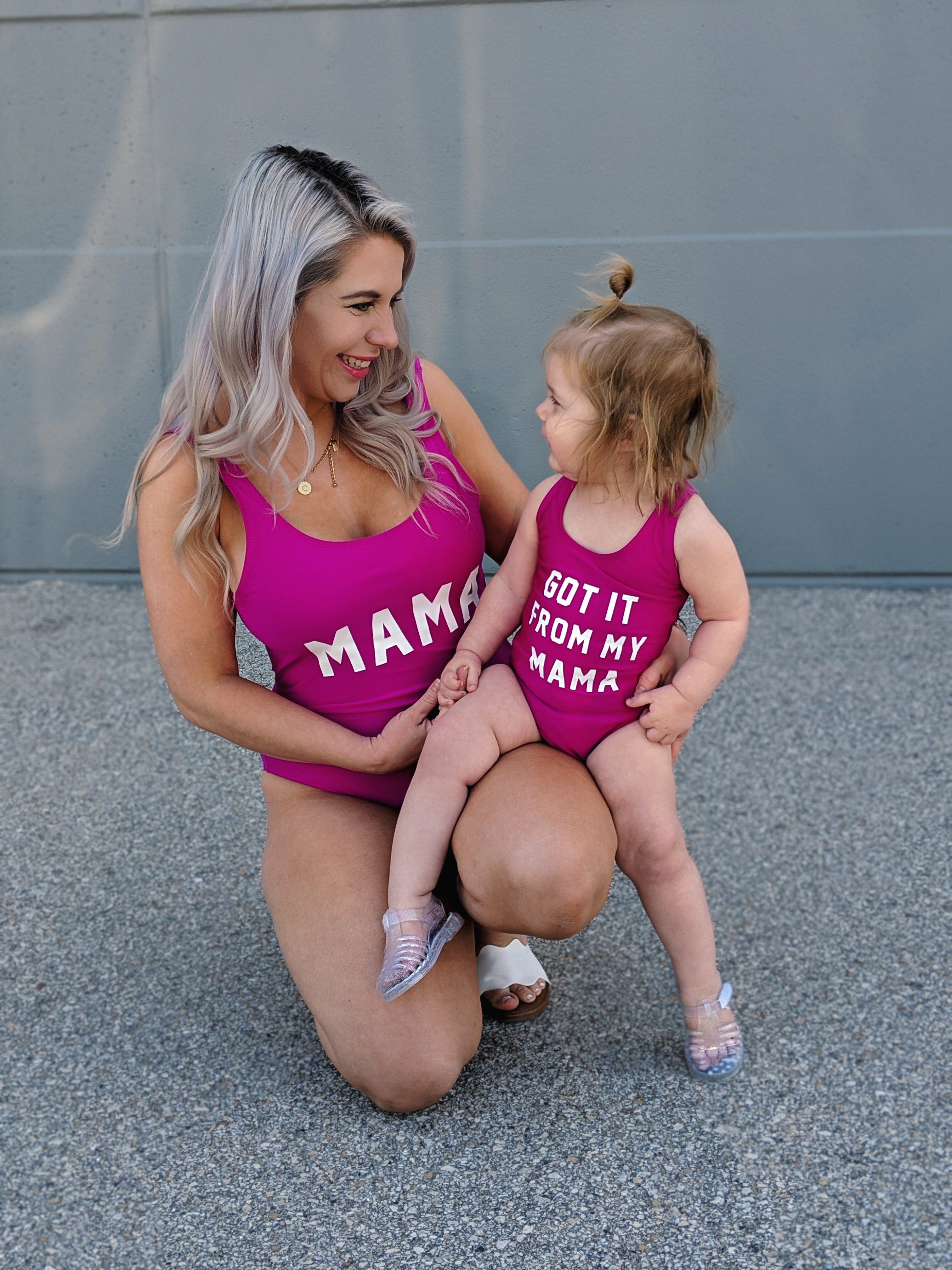 Swim Lessons
Speaking of swimmers, my kids have been taking swim lessons at Aqua-Tots Olathe, Kansas for over a year now! They've both progressed so much, which I credit to the year-round schedule (no regression!). In fact, I wrote a whole post about why year-round swim lessons are important!
If your child hasn't taken swim lessons before, check out my post on what to expect at baby swim lessons for the basics.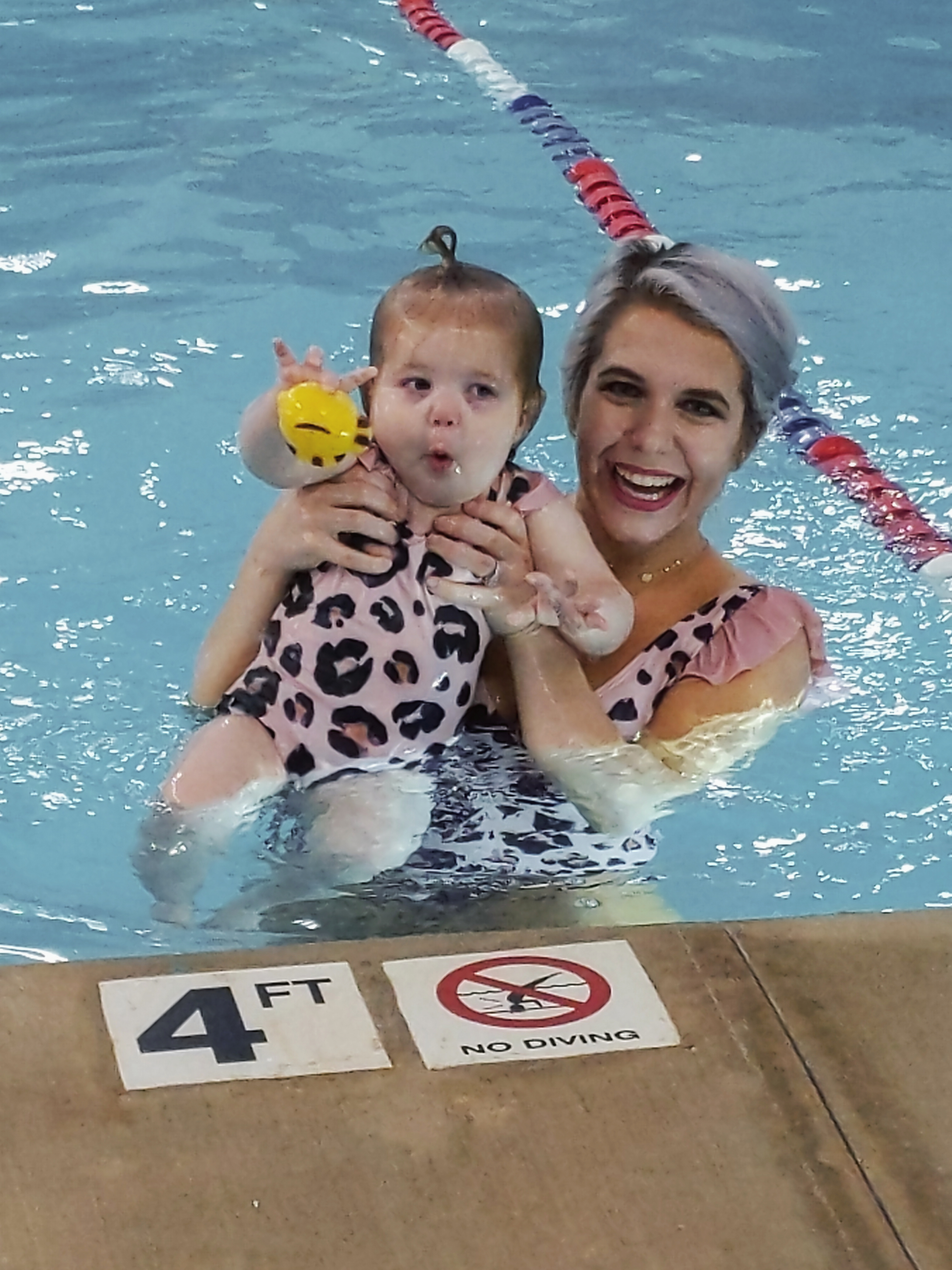 Swim lessons are a great gift idea not only for your own children, but also for grandchildren, cousins, etc. The schedule at Aqua-Tots Olathe is extremely flexible, so the recipient shouldn't have a problem finding classes that fit their schedule.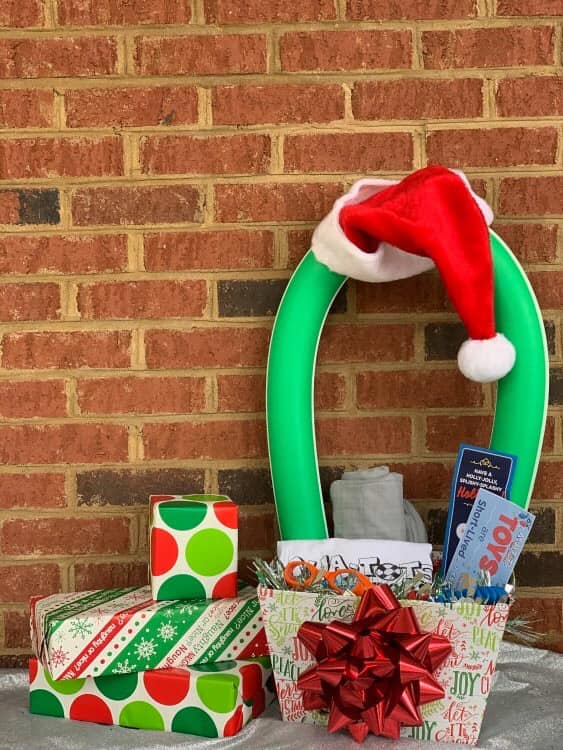 From now through December 21, 2019, Aqua-Tots Olathe is offering special Swim Lesson Gift Bundles! The bundles include 3 months of swim lessons, tote bag, t-shirt, and towel. They've available for purchase at Aqua-Tots Olathe, or you can enter to win one at the bottom of this post!
Subscriptions
My mother-in-law signed Colton up for Highlights magazines starting when he turned 1, and he's loved getting his own magazine in the mail each month ever since. I especially like Highlights as a gift because they offer magazines for all age ranges–plus, they're educational. Colton started with their "Highlights Hello" magazine, then upgraded to "High Five" when he turned 2. (Fun fact, Colton actually appeared on the back cover of a Hello magazine!)
Passes to Local Attractions
Next on the list of experience gifts for kids is passes to local attractions. I love taking my kids places, but the admission fees really add up–especially when you have multiple children. Gifts of passes (or even memberships) to the zoo, indoor playplaces, museums, aquarium, open gym, even the movies will be highly appreciated.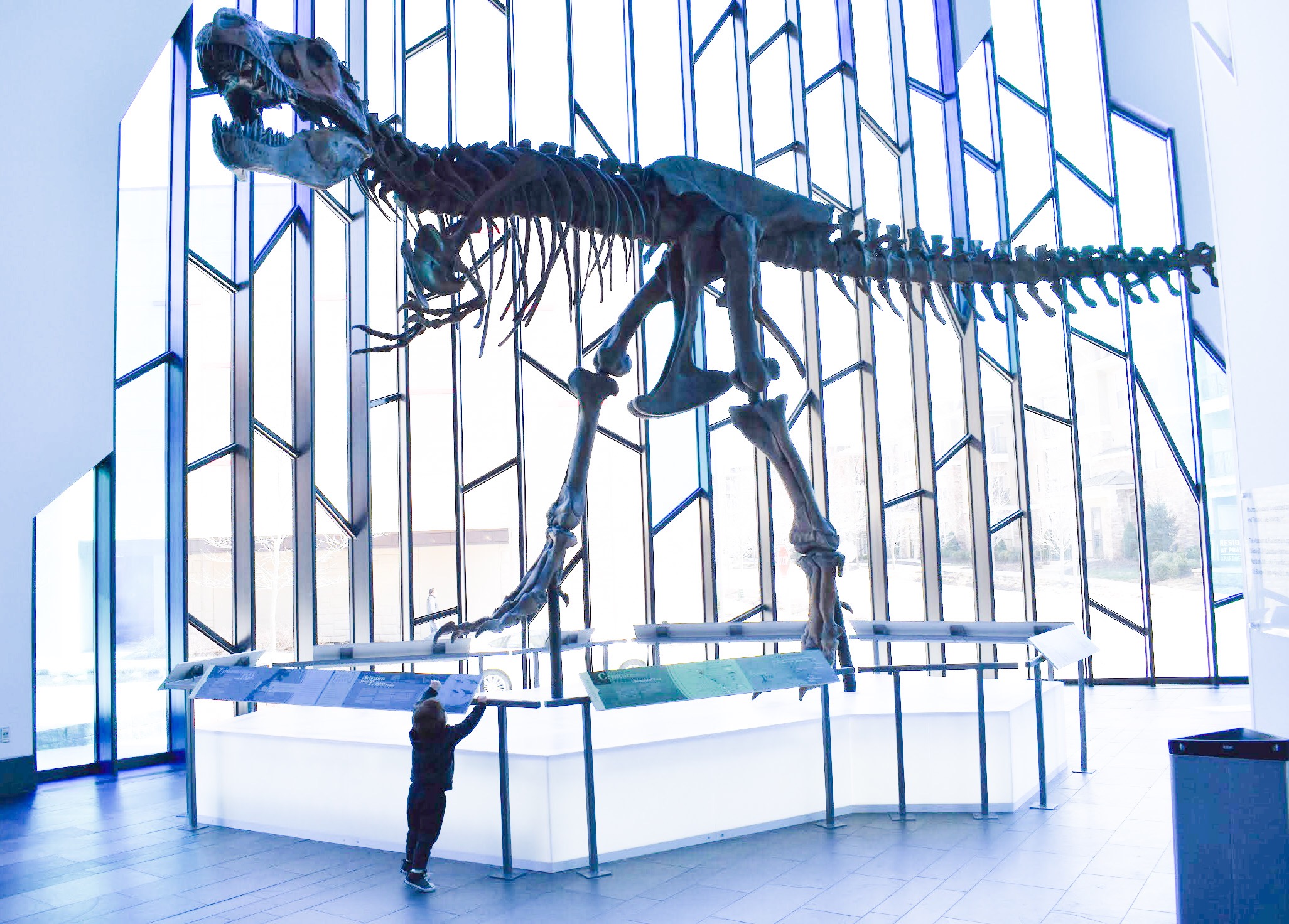 This is a particularly good gift idea if the recipient lives out of town, because it's one less bulky toy they have to haul back (if they're traveling to celebrate with you) or that you have to pay to ship (if you're sending the gift to them). Plus, they'll think of their favorite out-of-town friend/relative (that's you!) whenever they redeem the passes!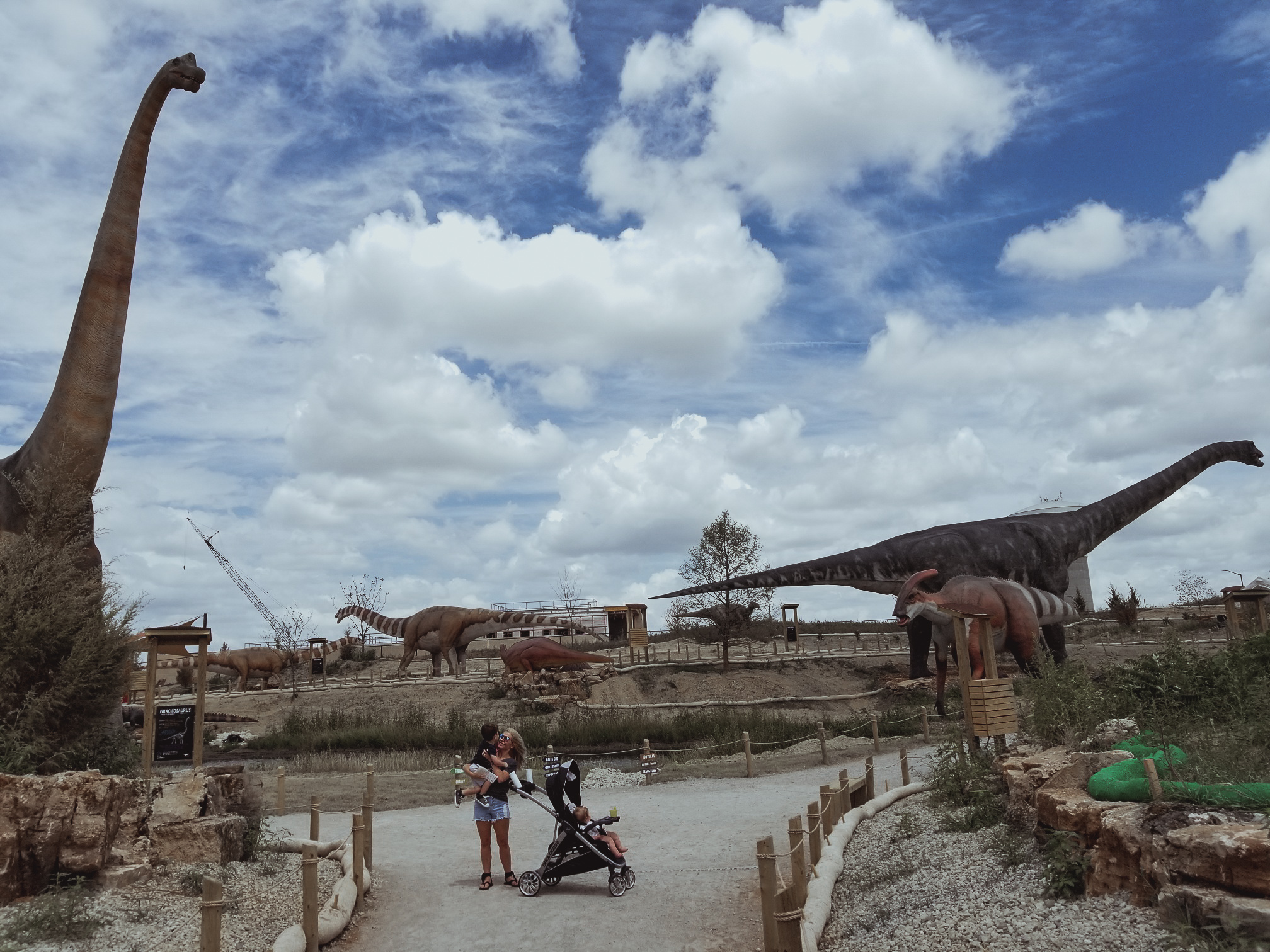 I've written a few posts about local Kansas attractions–check out the Museum at Prairiefire in Overland Park, Field Station Dinosaurs near Wichita, or this list of things to do in Pittsburg, KS. And, my post about 24 Hours in Memphis with Kids has a lot of kid-friendly Memphis activities (hence the title).
Sleepover with Grandparents, Cousins, etc.
A child's first sleepover is a rite of passage! With the parents' blessing, consider gifting a "sleepover kit" with necessities like a sleeping bag, favorite movie, and snacks to your grandkids/nieces/nephews for the child's first sleepover at your place. If the kids aren't quite ready for a sleepover, you could still consider doing a movie night then having mom and dad pick them up before bed.
Aqua-Tots Olathe Swim Lessons Giveaway
As I mentioned above, I partnered with Aqua-Tots Olathe to give away a Swim Lesson Gift Bundle to one lucky reader!
This swim lessons giveaway is open to U.S. residents ages 18 and older and will run until December 21, 2019 at 11:59 p.m. EST. Please see our Legal page for additional information.
Shop this Post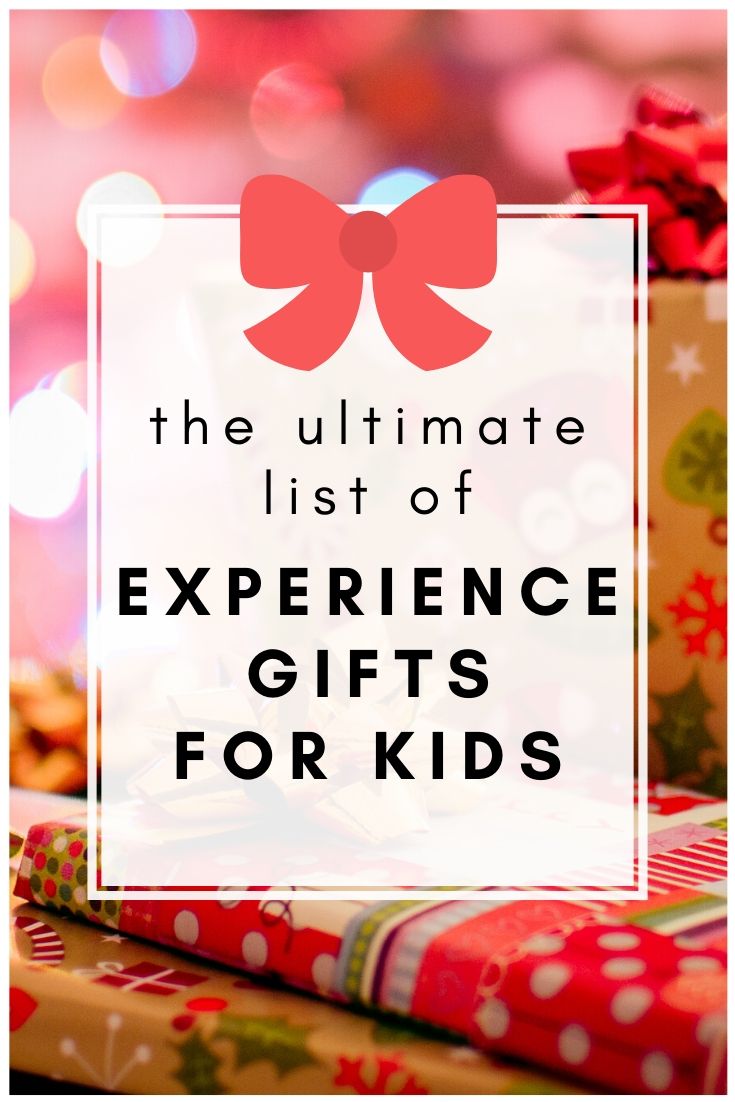 Pin this list of Experience Gifts for Kids for later!
Finished with Experience Gifts for Kids? Read these next: