The holiday season countdown is on! Our decor is up, snow is on the ground, and the kids have made their wish lists. And, I've already been doing my holiday shopping! Blair had lots of Play-Doh gift sets on her wish list, so I decided to surprise her with a couple of them as an early gift!

This post is sponsored by Hasbro, but all opinions are my own. Play-Doh is a trademark of Hasbro used with permission. This post contains commissionable links.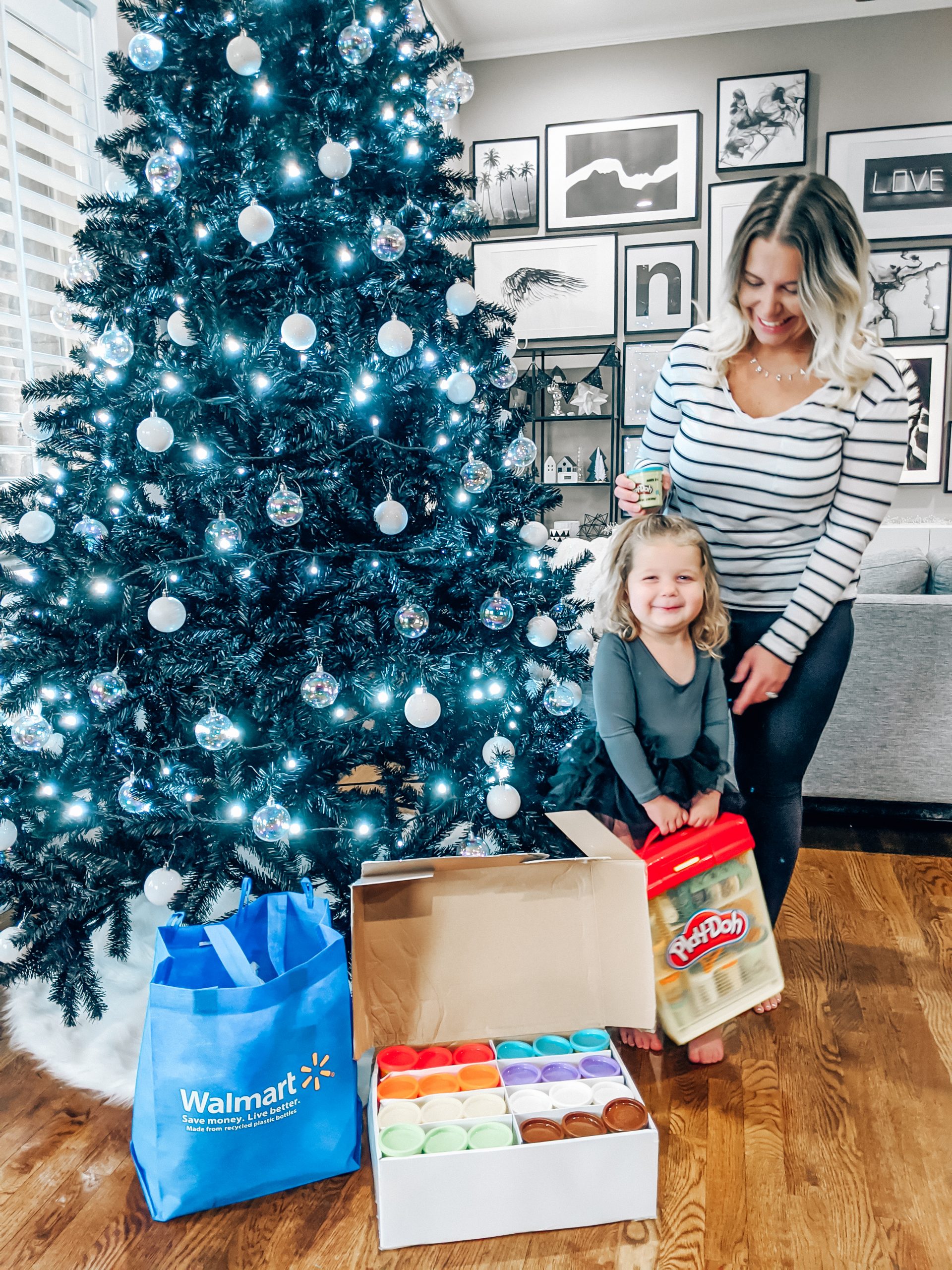 At preschool, Blair can pick a different "station" each day. There's painting, play kitchen, farm, sensory table, and a few others. One of the stations has Play-Doh compound and play sets, and she picks that one almost every single day! So, I knew she would love to have a big collection of Play-Doh sets at home, too.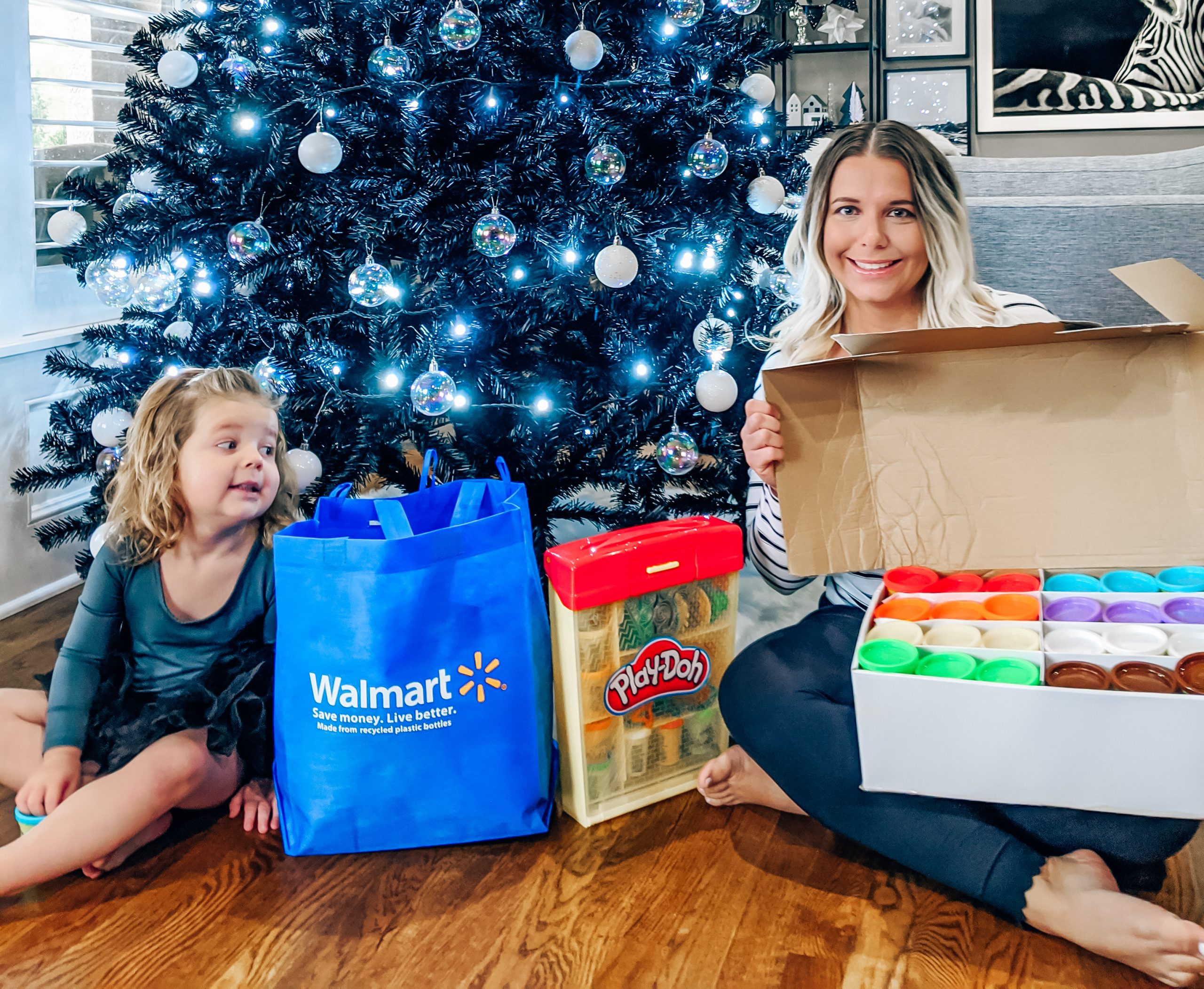 Just look at her checking out her new toys!
I found all of these Play-Doh gift sets at Walmart, which is where I buy a lot of my kids' Christmas gifts. You can't beat low prices and fast shipping! Walmart also offers free same-day pickup on lots of items, making it easy to grab whatever you need. Just look for the "Free pickup today" option at checkout.
Walmart has lots of Play-Doh gift sets available! I chose the Large Tools Activity and Storage Set, 48 Pack with 8 Different Colors of Dough, and an extra 3oz Single Can of blue (her favorite color).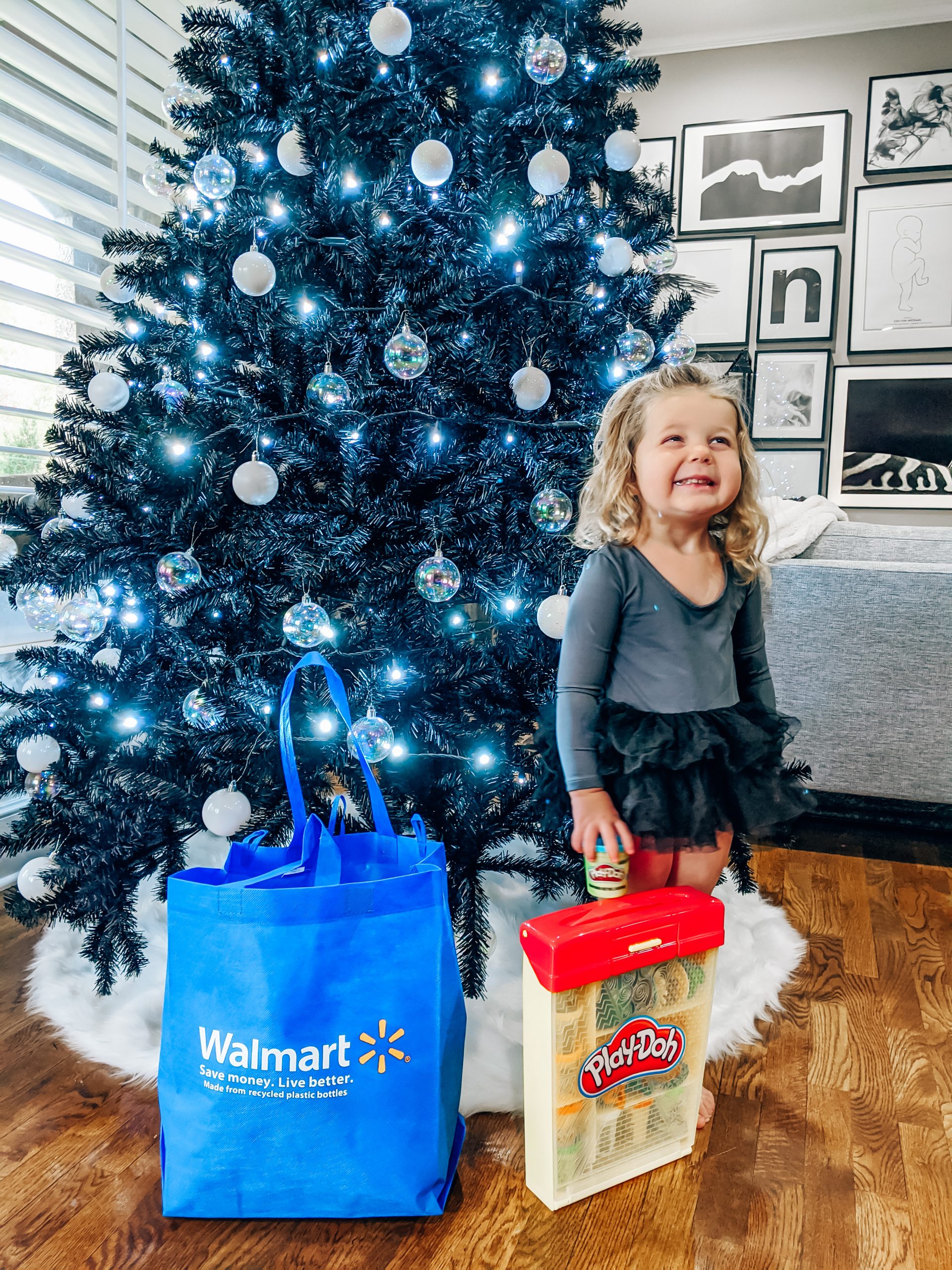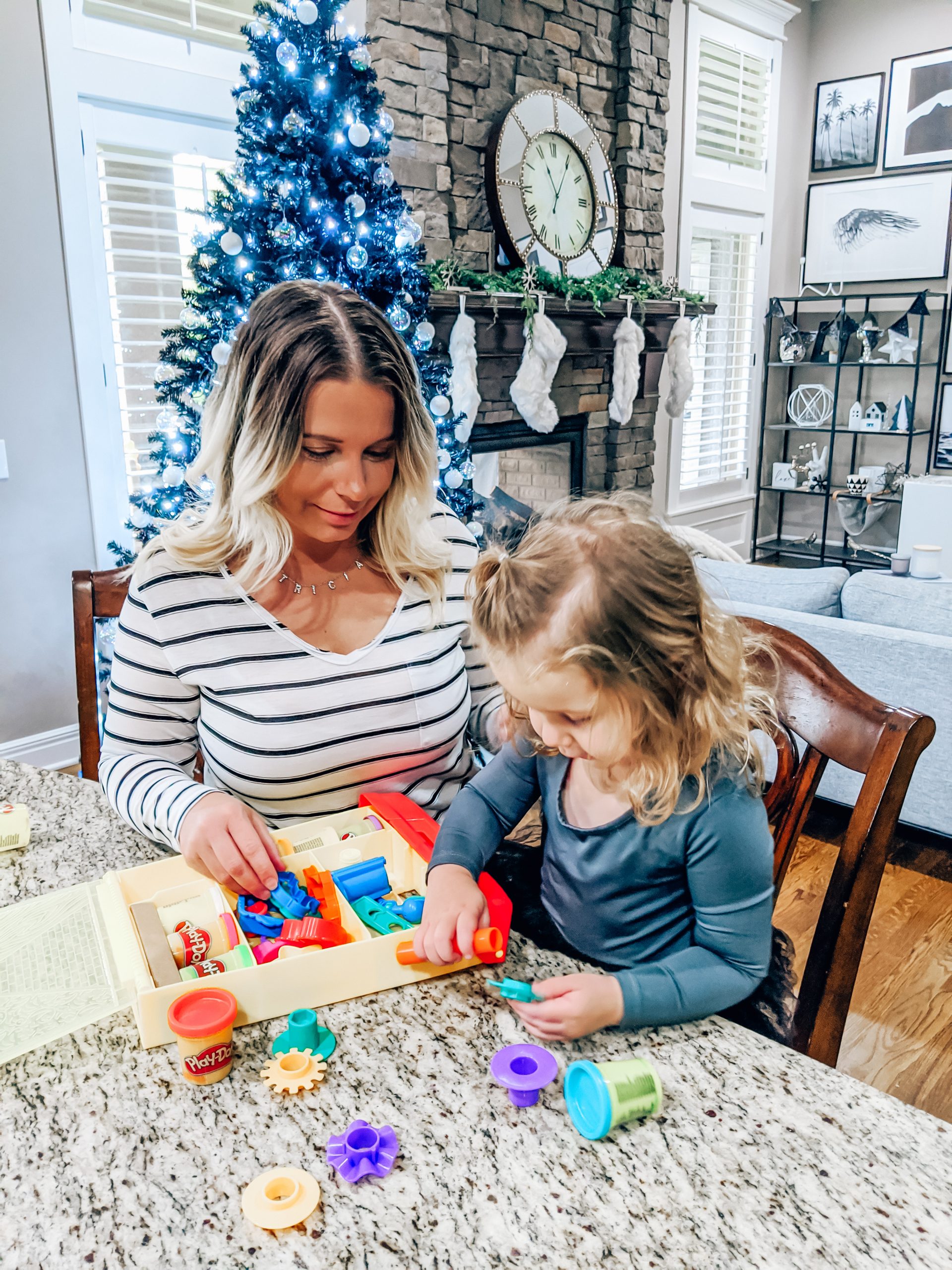 She got right to work showing me all the different things she wanted to create.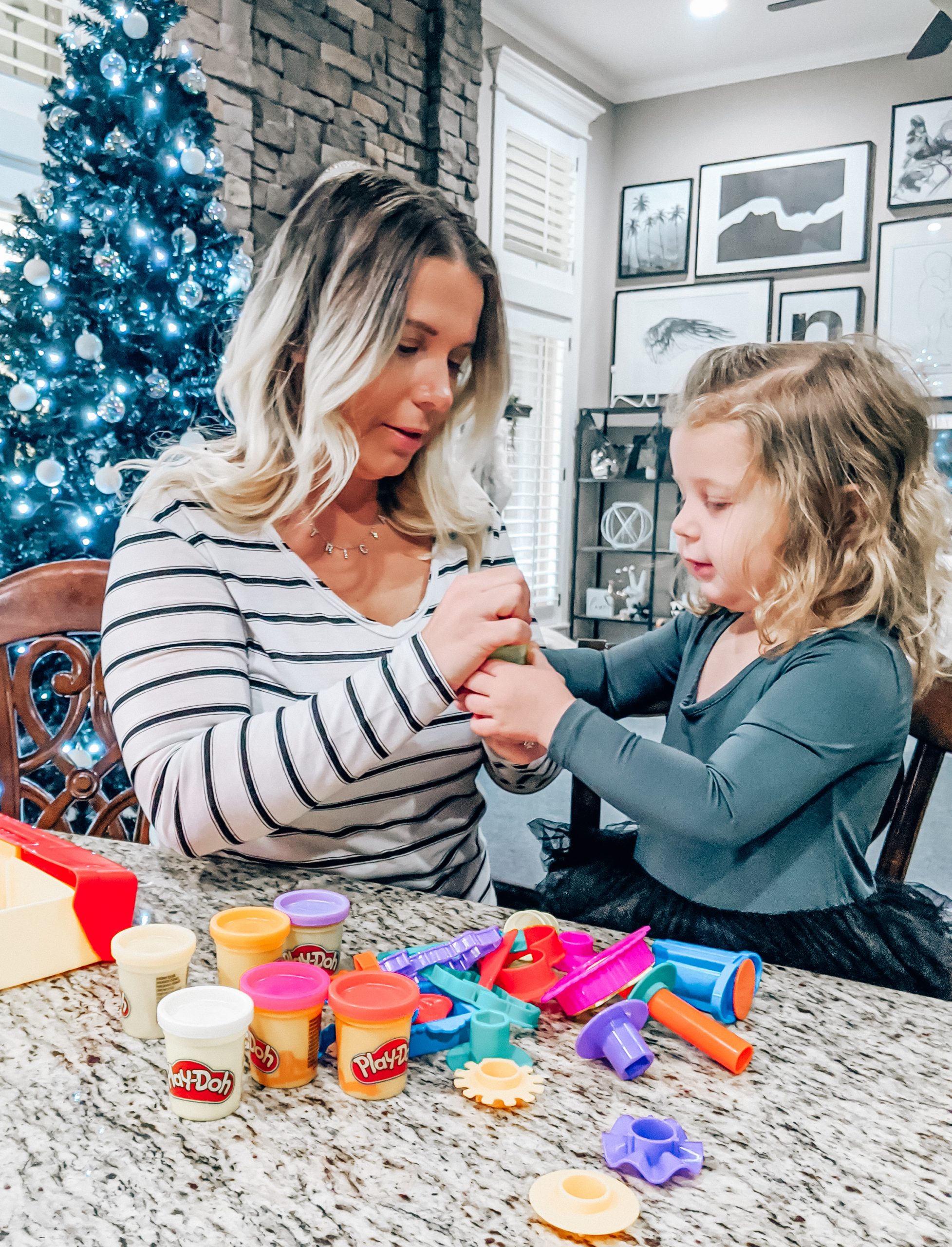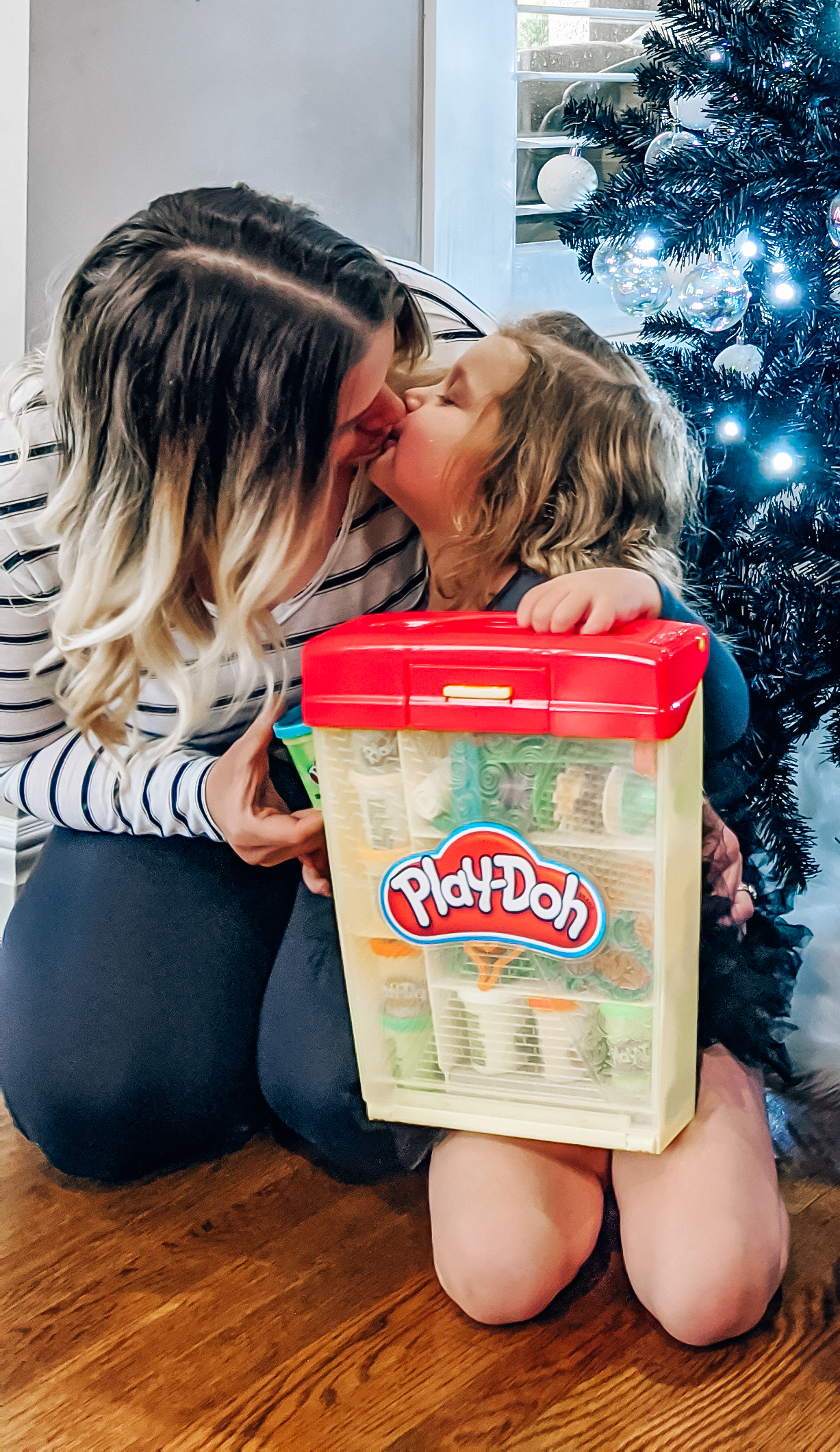 This Play-Doh Large Tools and Storage Activity Set is a great buy! It has tons of different pieces to keep your little artist busy for hours. Plus, I like that it comes with a container big enough to store everything in. Makes it easy to keep everything in one place until it's time to play again!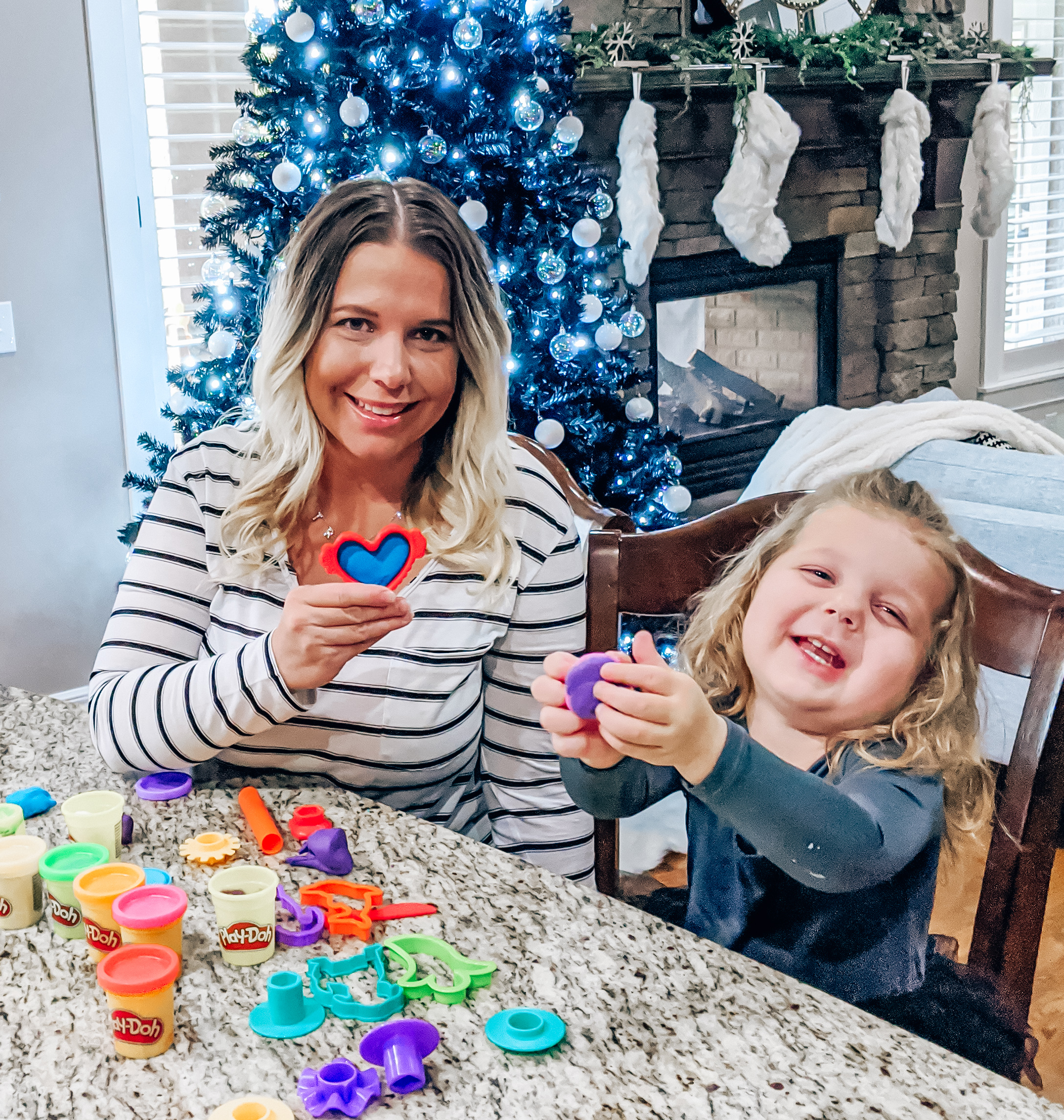 We were able to work on identifying different shapes and colors, plus using Play-Doh compound is a great workout for little hands. Blair's preschool teachers have really stressed the importance of developing strong hand muscles for writing, cutting, etc., so I'm glad she's able to strengthen her hands through play.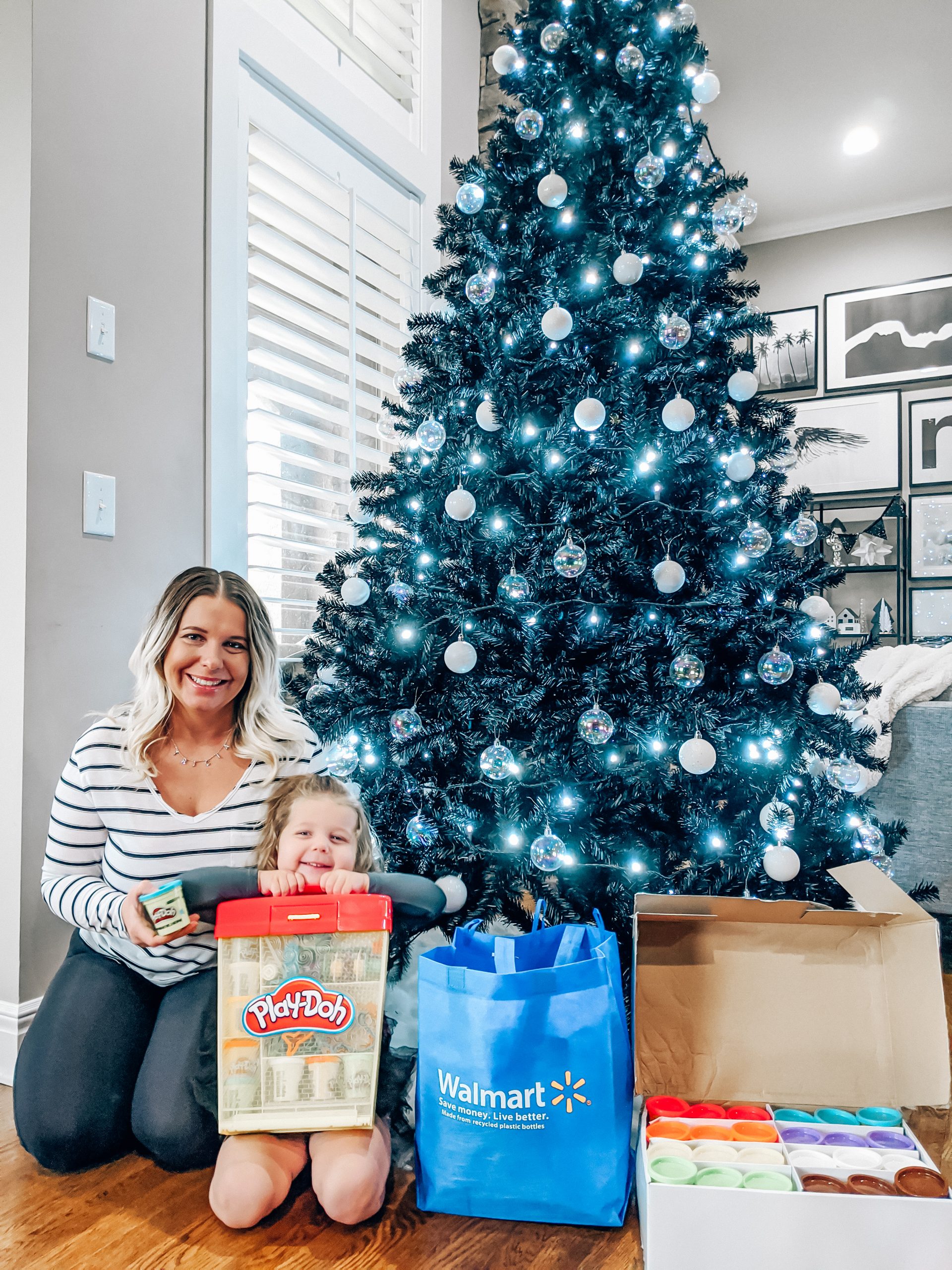 I think her favorite part was the 48 pack, though! Her eyes lit up when she saw all the different colors. It was such a hit that I plan on ordering another pack to donate to her preschool.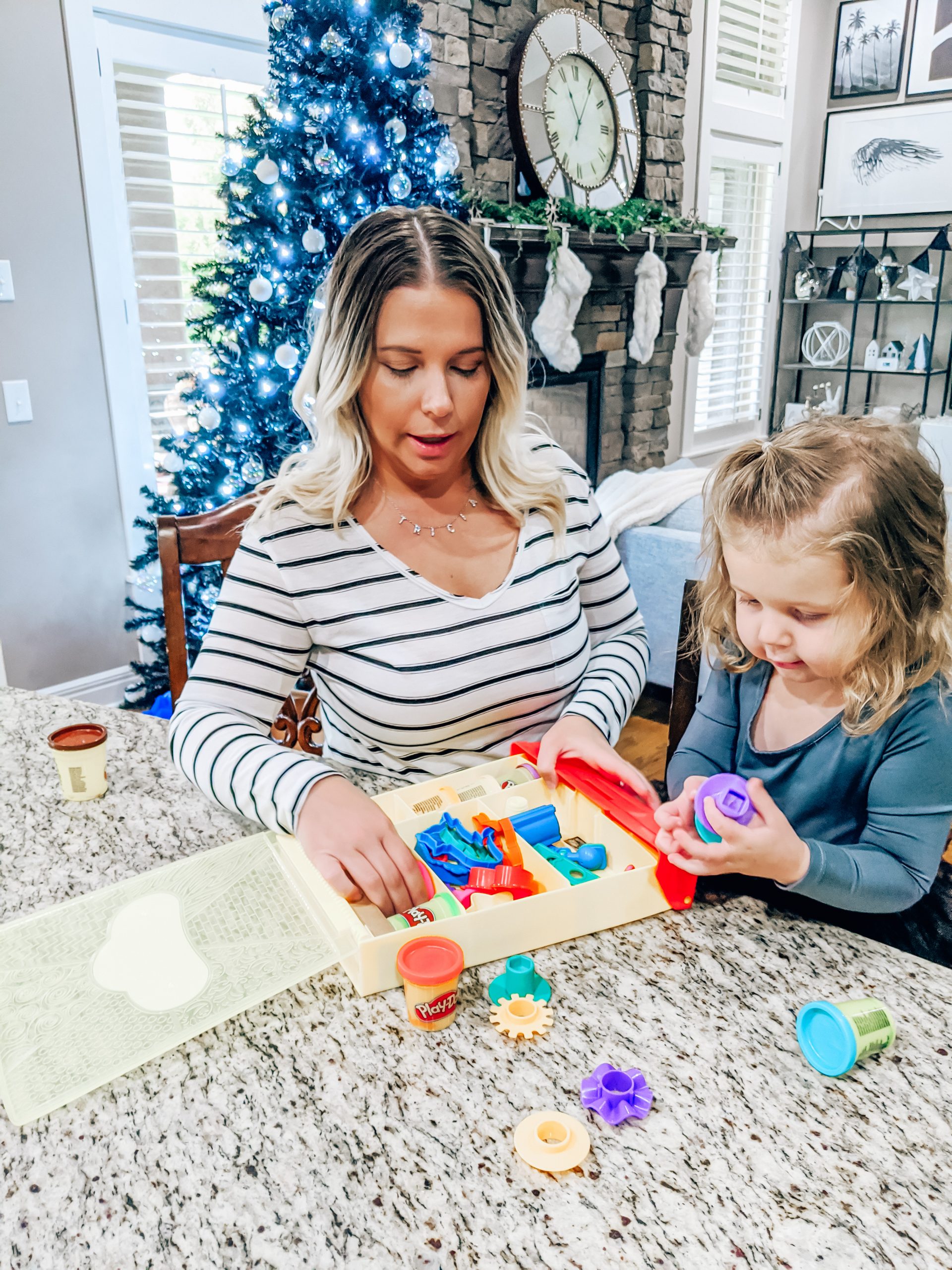 These Play-Doh gift sets are available at Walmart, so you can check online or in-store to get your shopping list taken care of early this year! You can check store availability online before you go, too.
Parents, use this link to see the whole collection!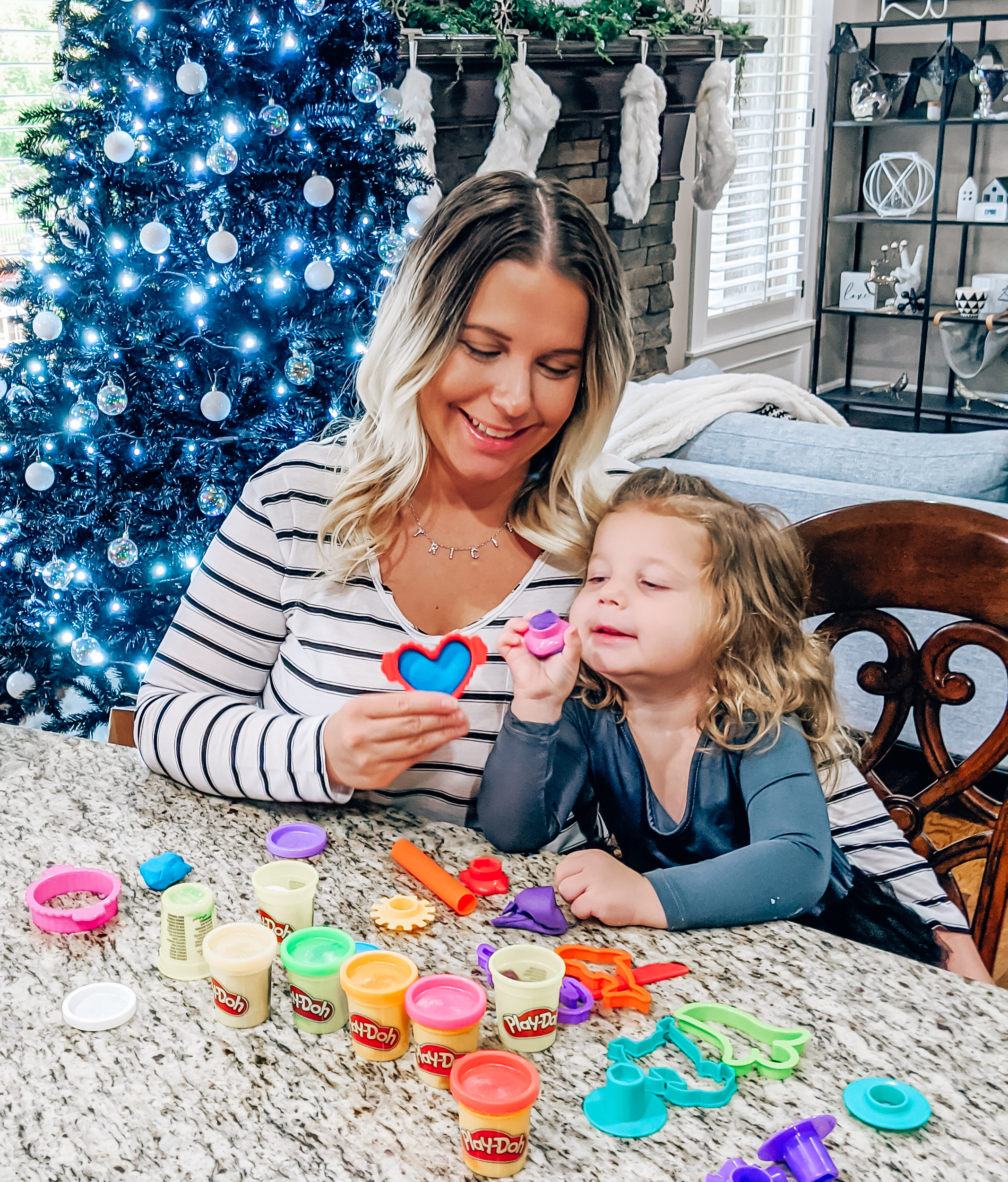 If you have any questions about these Play-Doh gift sets, feel free to ask in the comments!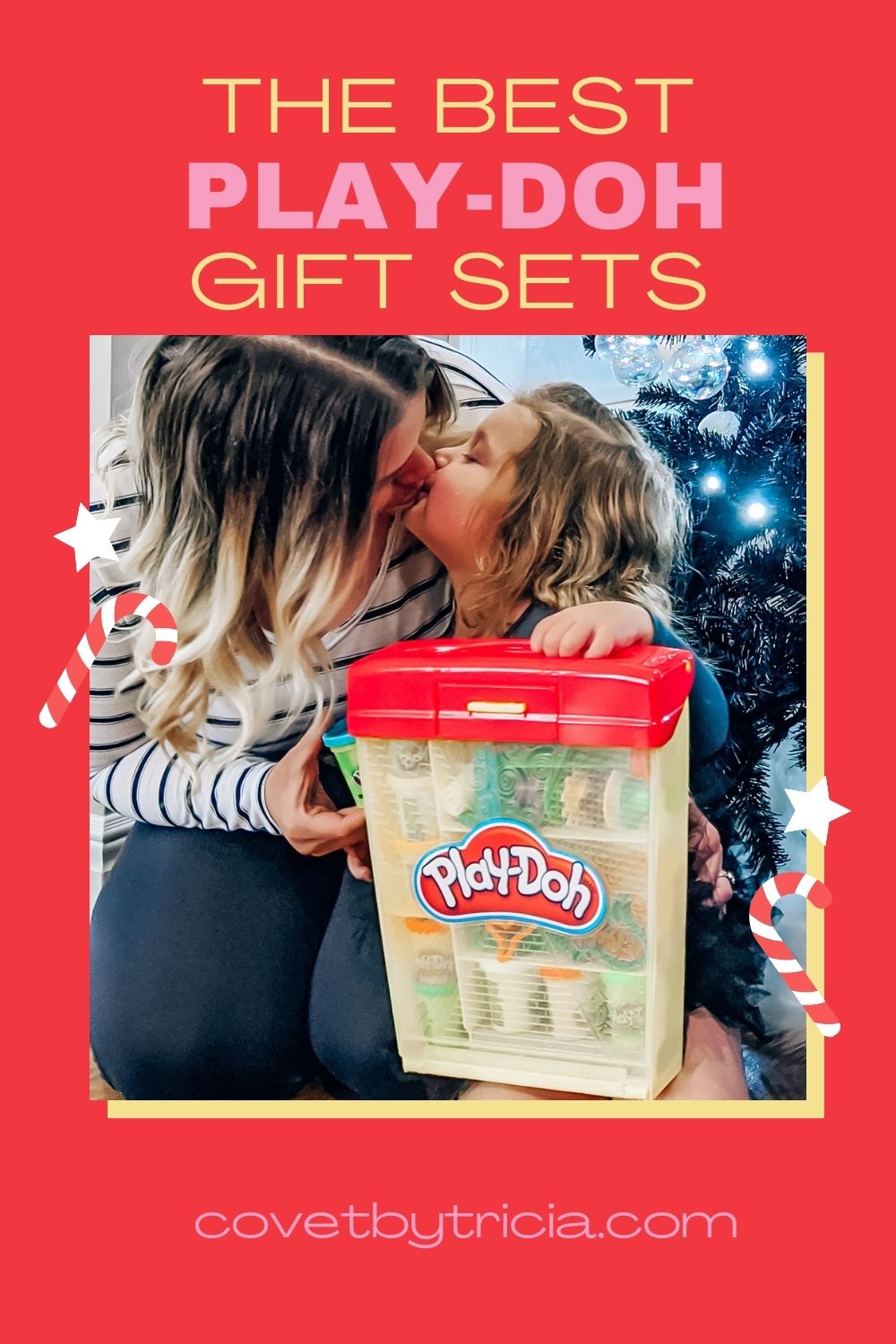 Pin these Play-Doh gift sets to your holiday Pinterest boards!
Read these next: