Last week, we spent a couple days in Pittsburg, Kansas, and I want to share some of my favorite spots with you! My husband was traveling to Pittsburg for work, and since it's just a couple hours south of us, I decided to tag along with the little ones. Planning ways to keep little ones occupied can be a challenge from afar, so if you're wondering what to do in Pittsburg, Kansas, here is my Pittsburg, KS travel guide!
This is a sponsored post and contains commissionable links.
Where to Stay in Pittsburg, KS
Heading to Pittsburg? Get a discounted hotel rate here!
We stayed at the Hampton Inn, which is attached to the Kansas Crossing casino. The casino wasn't in the cards for us [see what I did there?] since we had 2 kids on the trip, so I can't speak to that. As for the hotel, though, it's brand new [as in, less than a year old] and everything is very clean and well-kept. I haven't personally stayed in any of the other Pittsburg, KS hotels, but I was very impressed with this one. We'll definitely be back.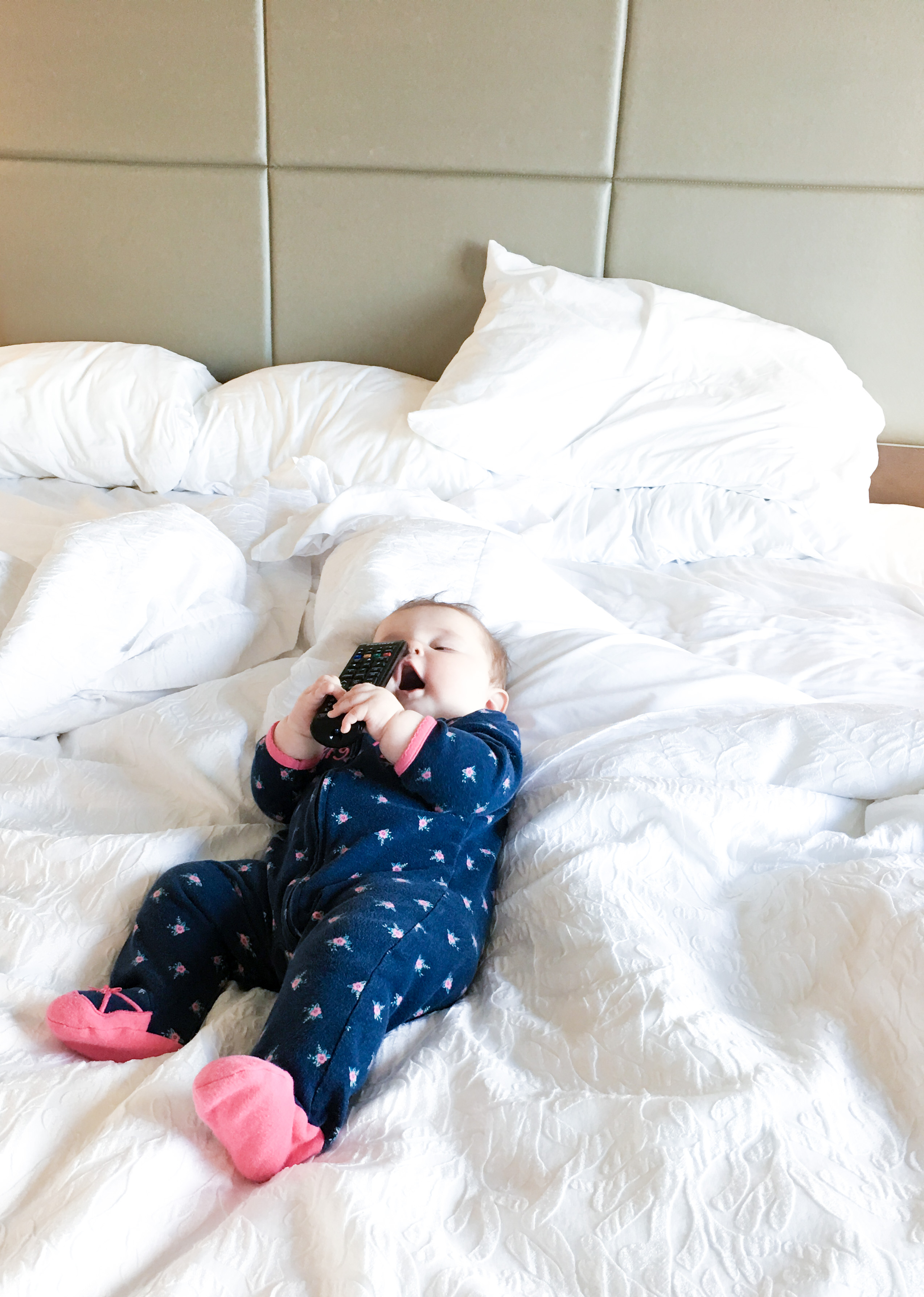 The bed gave Blair plenty of room to practice her rolling. Our room was a studio suite, which included a fold-out couch for Colton. It was a great setup for a little family.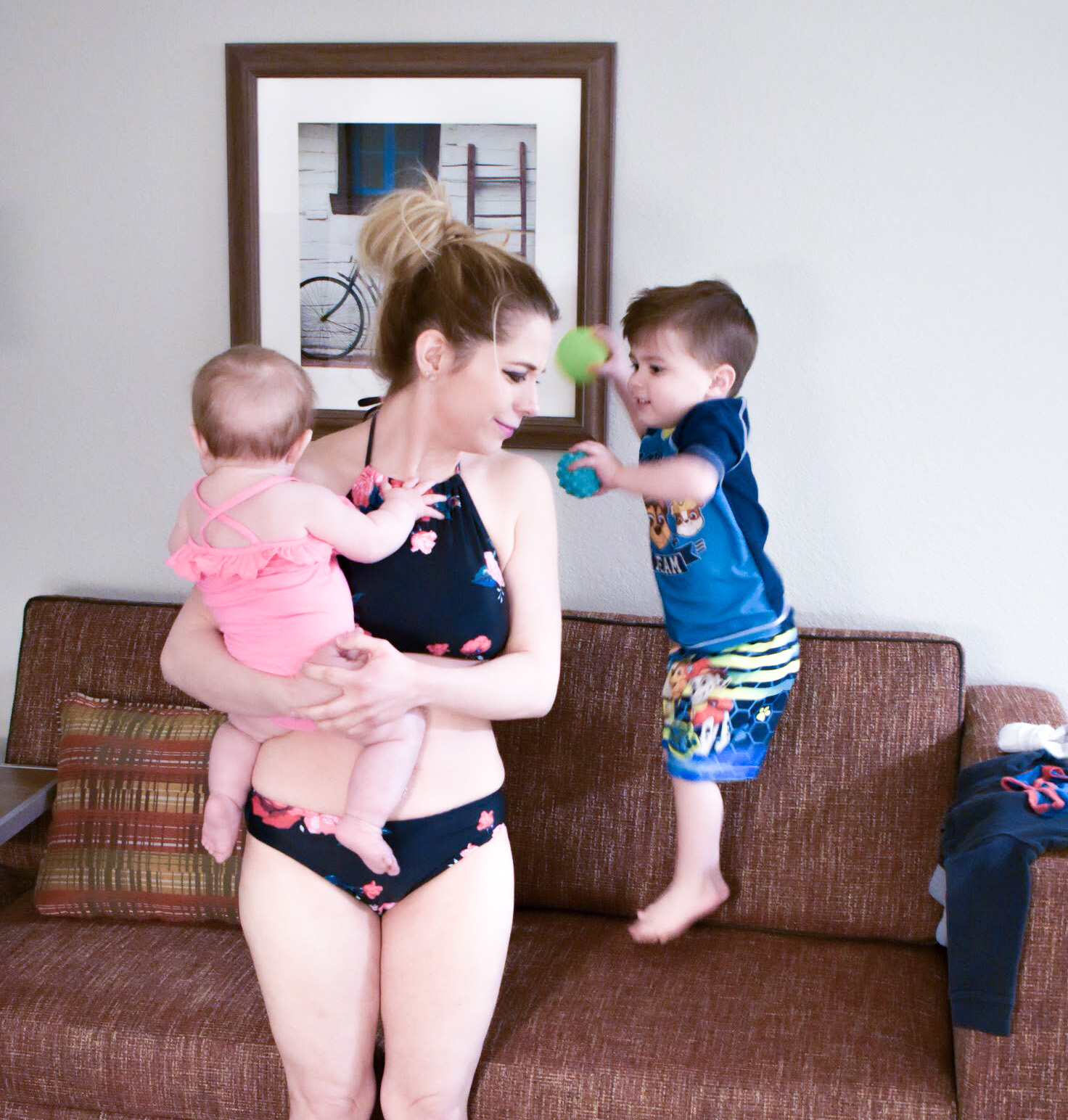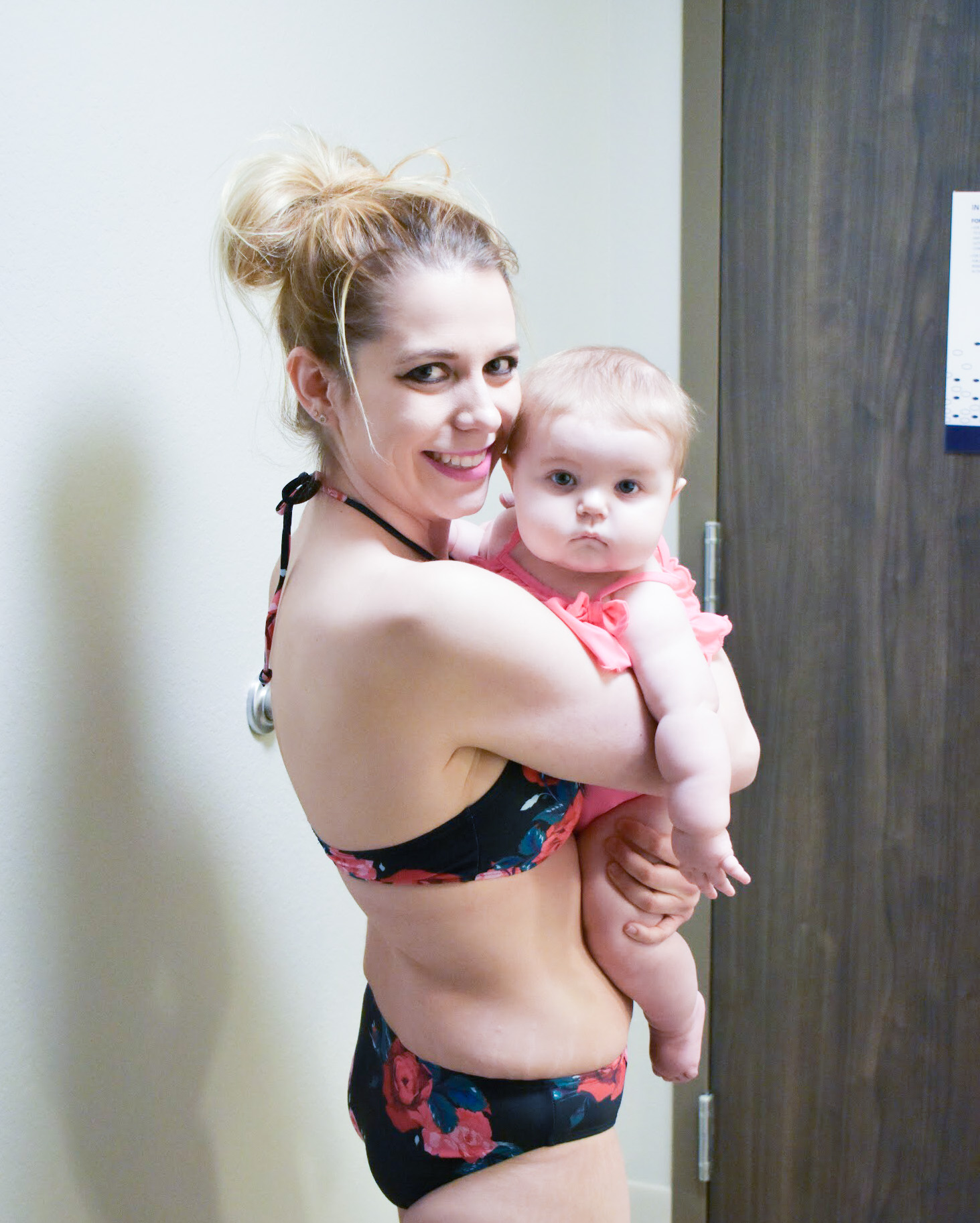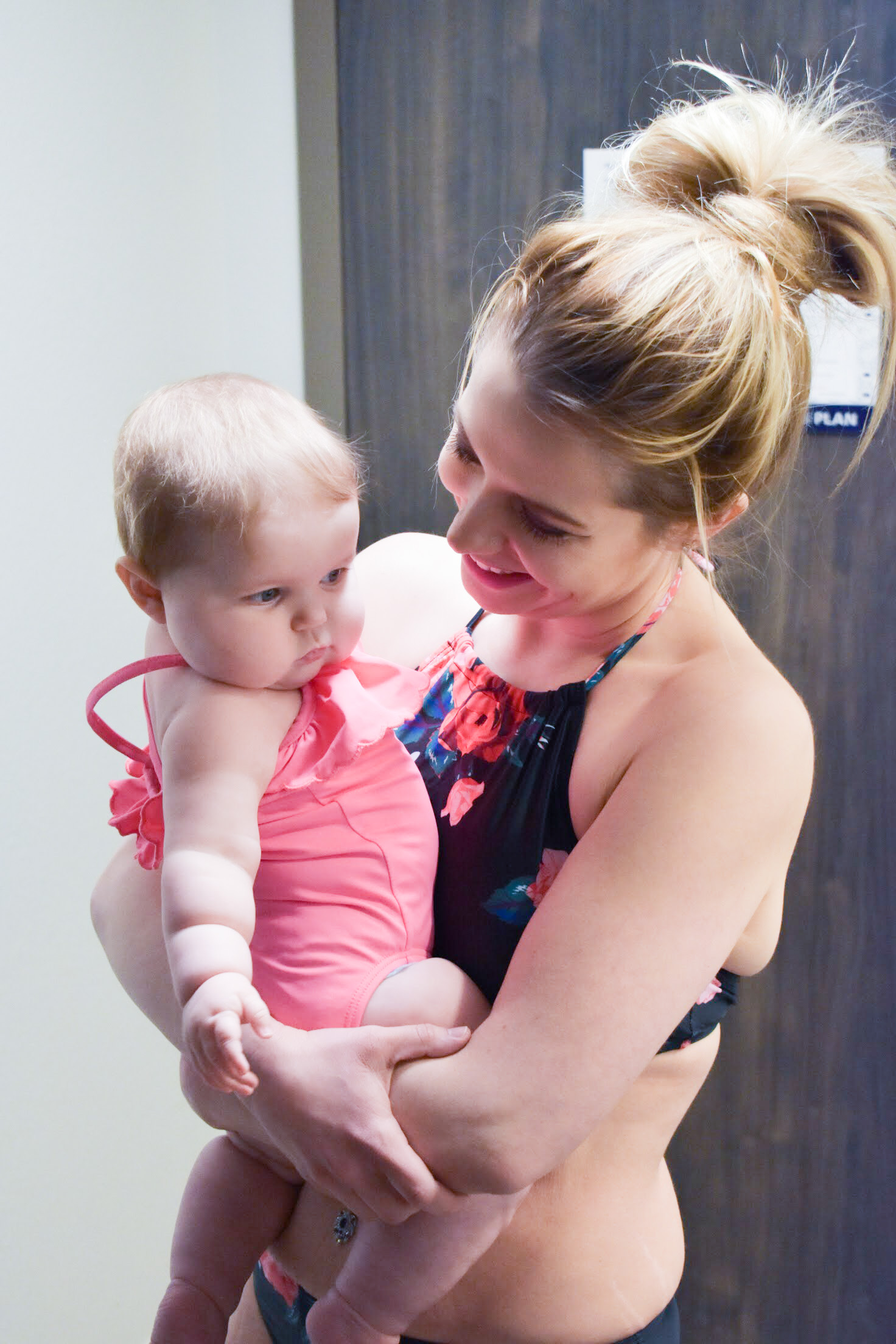 Most importantly, they have an indoor pool! We had the pool to ourselves, which was awesome!
Please don't mind my pasty skin. Having two kids keeps me too busy to tan [or do much of anything, really].
[Click here to shop my swimsuit! It's under $20 and available in tons of different colors + patterns.]
Where to Eat in Pittsburg, KS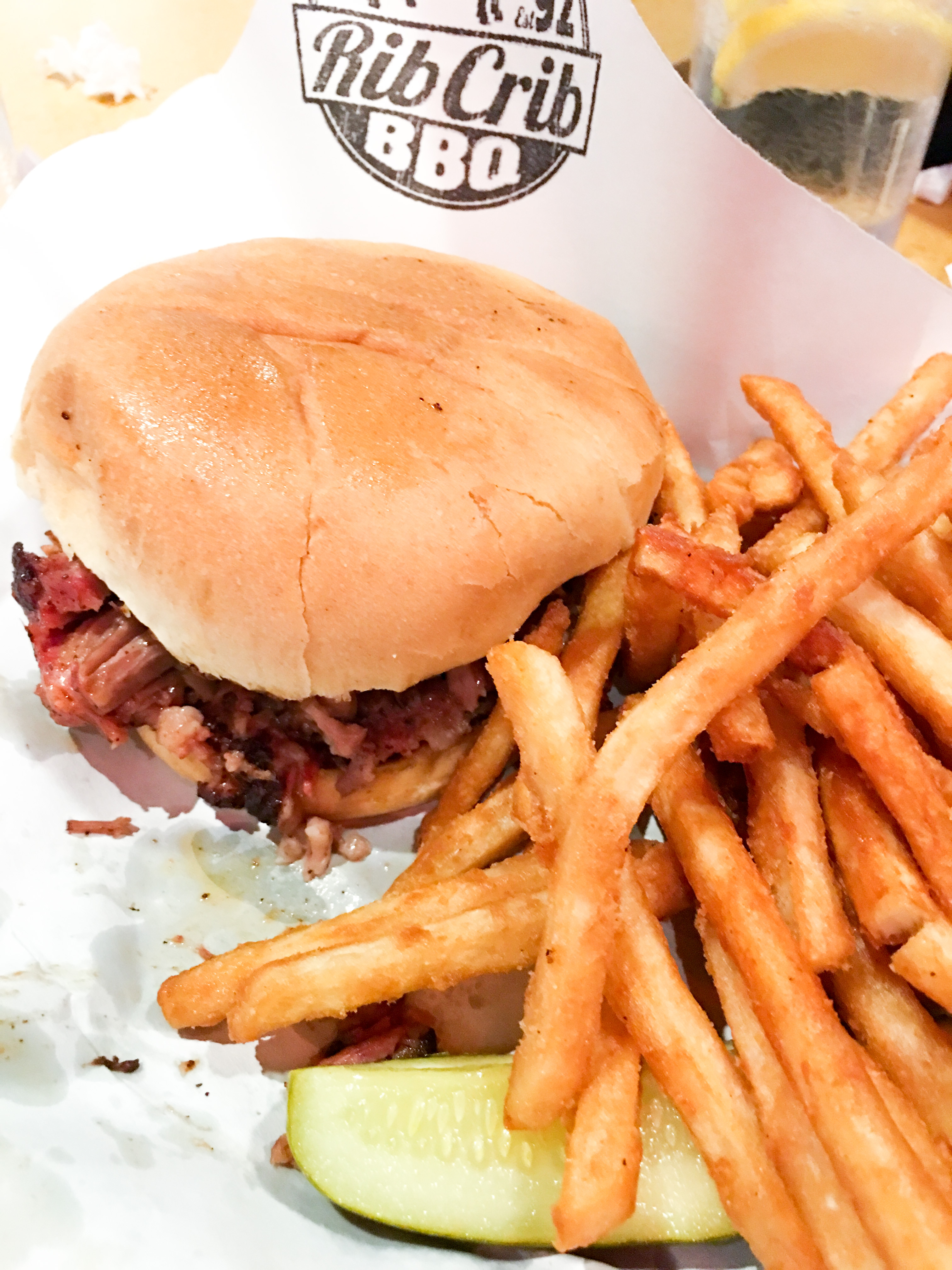 Really the caption for this photo should be "where NOT to eat in Pittsburg, KS." Our first night in town, we had dinner at Rib Crib and it. was. awful. I had a chopped brisket sandwich and the "meat" was nothing but fat. I couldn't even eat it, and I've never said that about a barbecue restaurant before. I mean, BBQ is like its own food group here in Kansas City! For what it's worth, my husband said the sliced brisket was a little better, but I won't be going back to find out.
The next day, we had lunch at Napoli's before leaving town. It's a sit-down Italian restaurant, but with a very casual interior and feel. I forgot to take any photos [bad blogger, I know!], but my husband and I both had chicken parmesan. The lunch portion came with a small salad, a generously-sized portion of breaded chicken, a side of spaghetti, and bread. It was a big improvement from the previous meal!
Pittsburg is known for their fried chicken restaurants, so I'll probably try one of those next time I'm in town. The two most famous are Chicken Mary's and Chicken Annie's, which appeared on Travel Channel's Food Wars.
Best Coffee Shop in Pittsburg, KS
The biggest challenge of taking the little ones along on my husband's work trips is keeping them occupied all day. I always try to identify a few spots ahead of time on the Internet where we can go and hang out for a bit.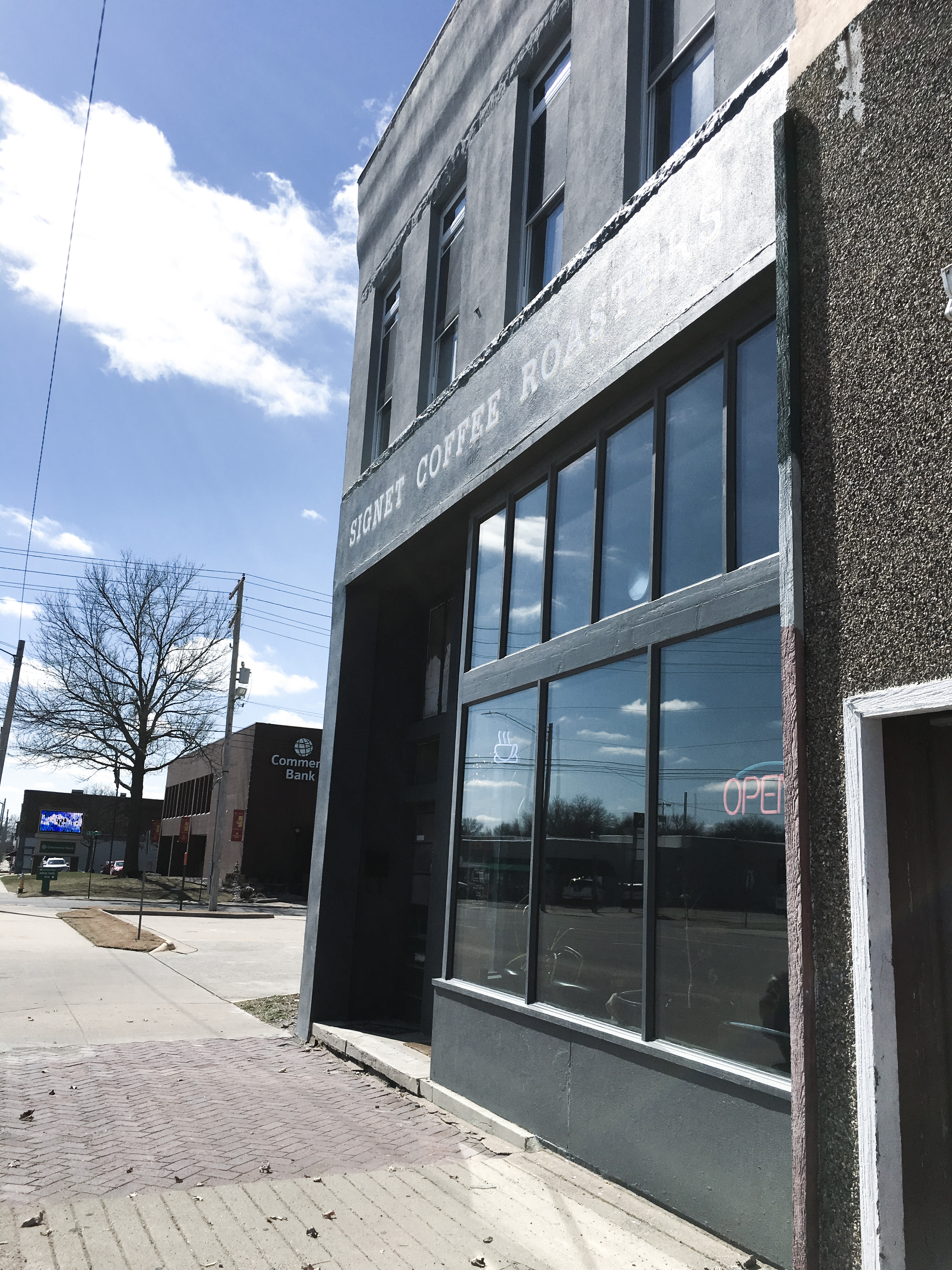 Signet Coffee Roasters is the cutest little Instagram-worthy coffee shop in downtown Pittsburg.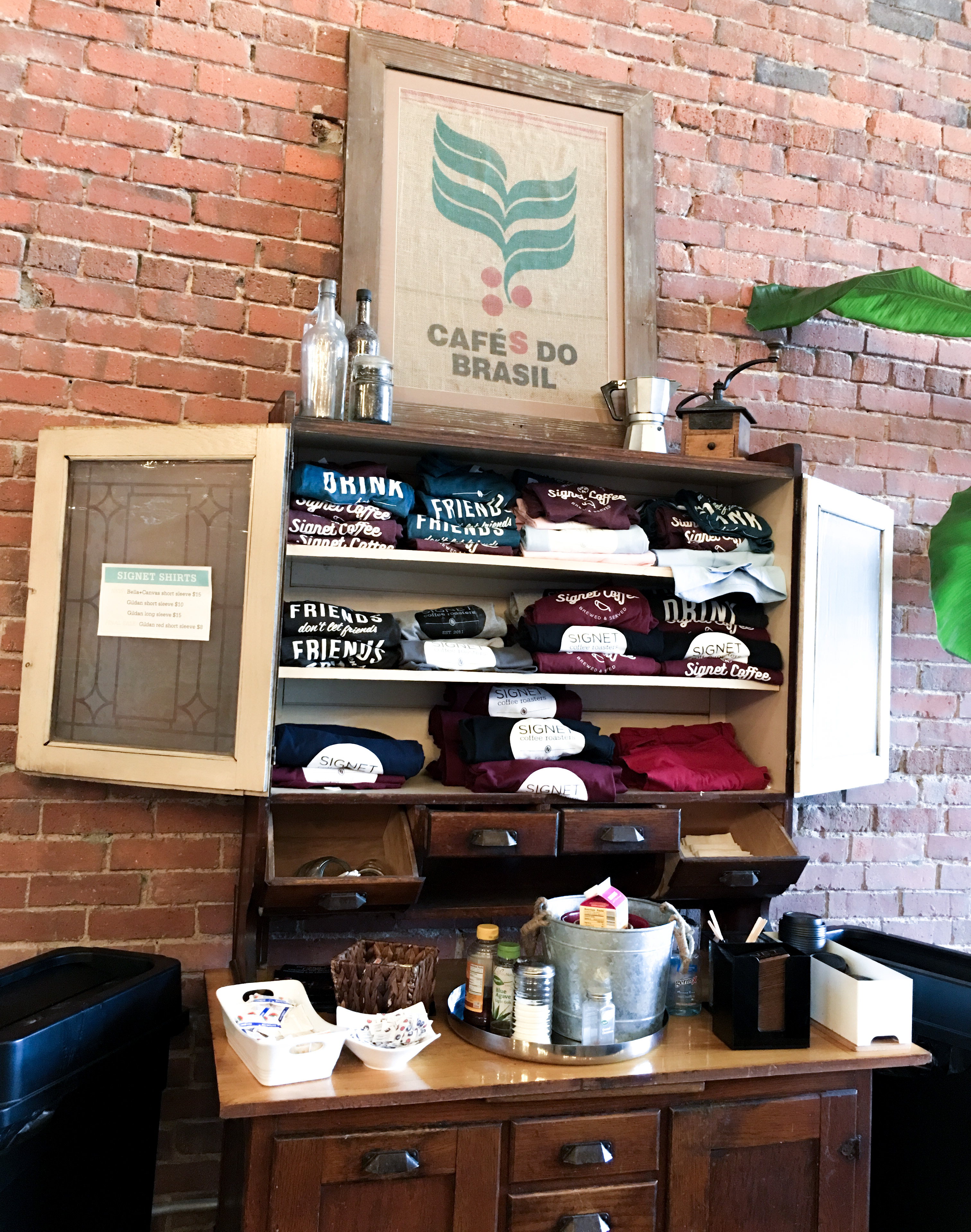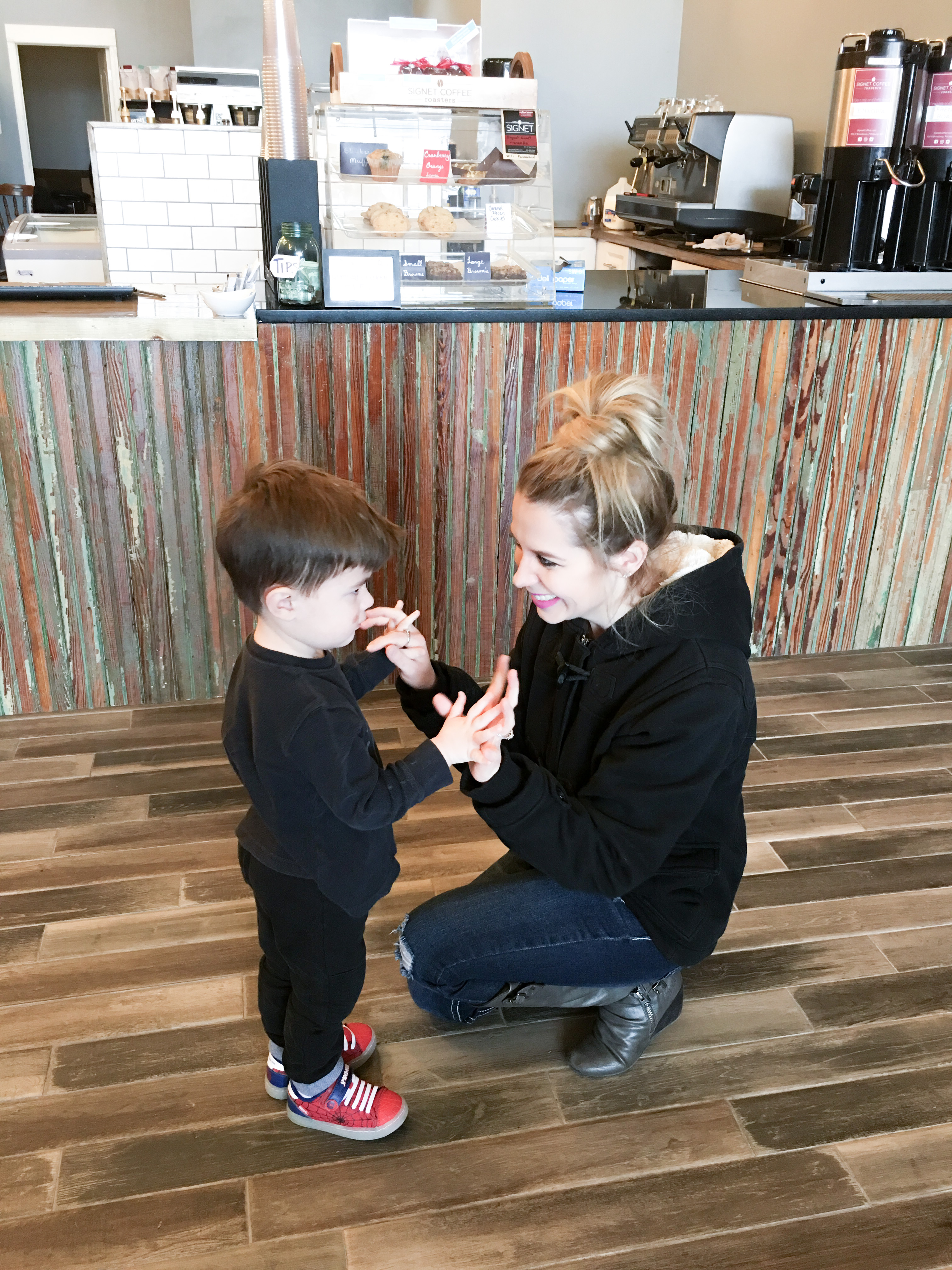 The decor was stunning: exposed brick, gorgeous wood, subway tile, the works. It was the perfect spot to unwind for a bit before moving on to our next adventure.
In addition to coffee [obvs], they also offer baked goods, paninis, and soups. Check their Twitter for daily specials + new menu items.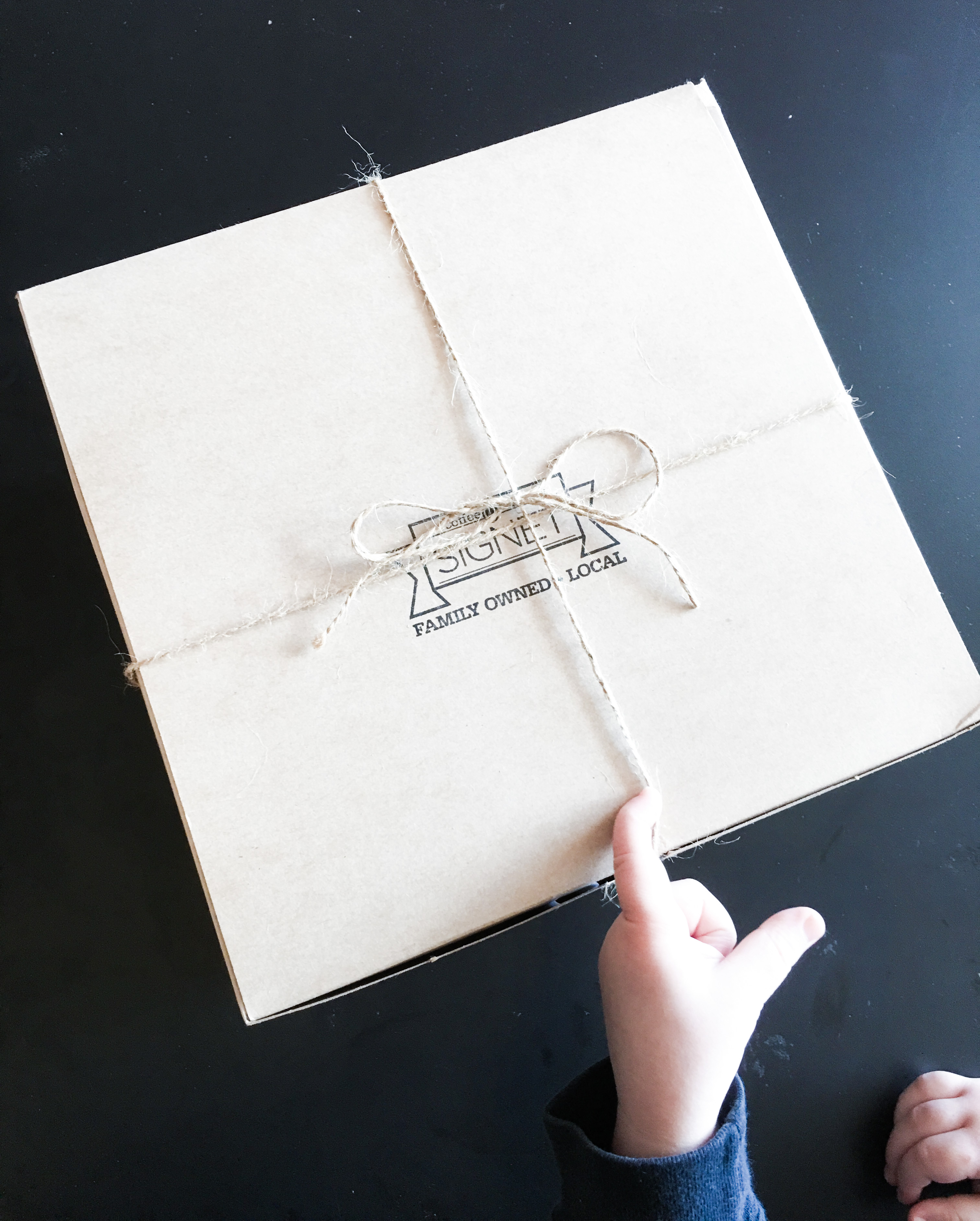 We got some goodies to take home, but Colton didn't want to wait to dig in…so I let him eat an espresso chocolate heart. And played dumb when my husband wanted to know why Colton was so wired later on.
Kid-Friendly Activities in Pittsburg, KS: Big Brutus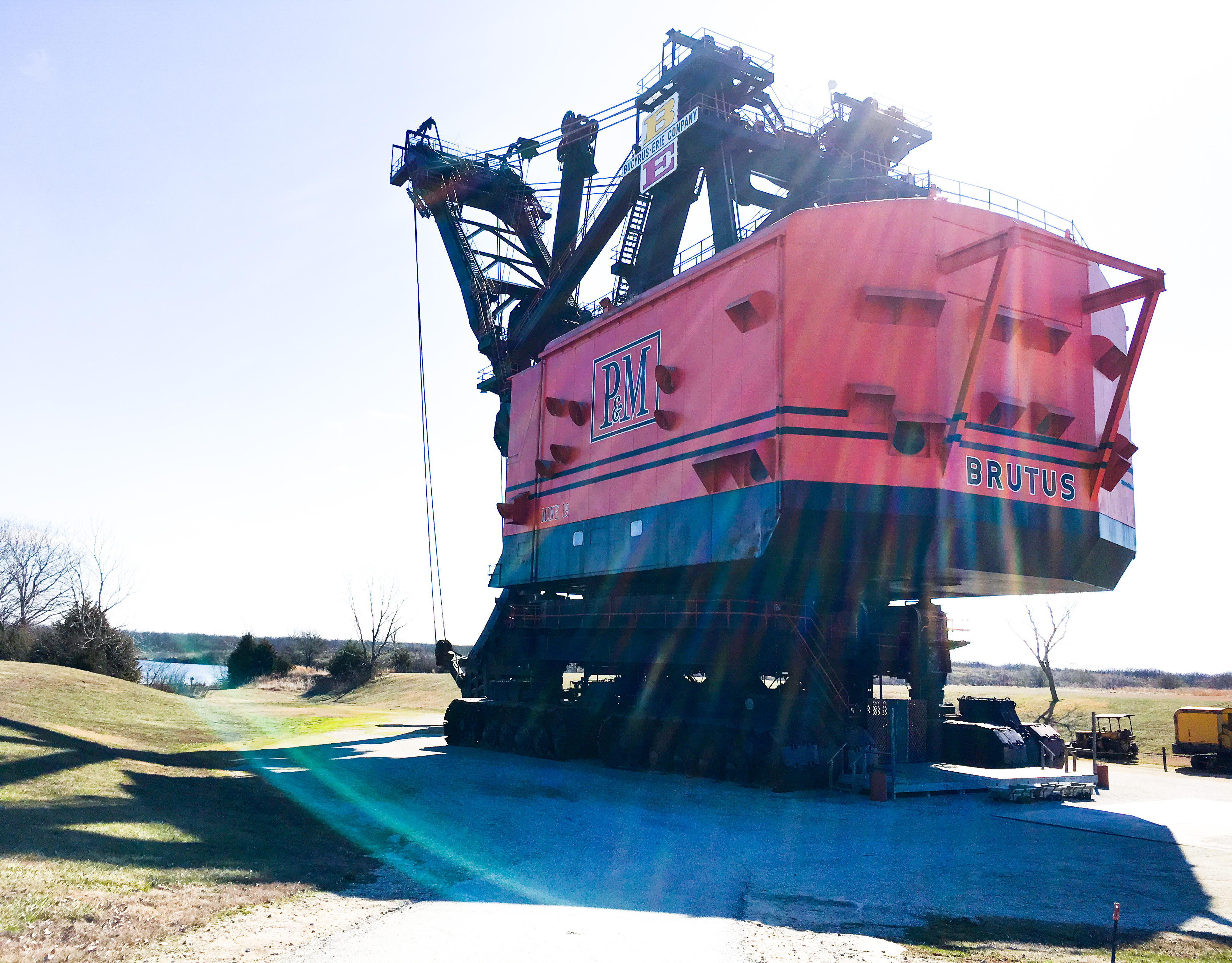 The activity I was most excited about on this trip was Big Brutus. Big Brutus is about 25 minutes away from Pittsburg, in West Mineral, KS, but it's well worth the drive.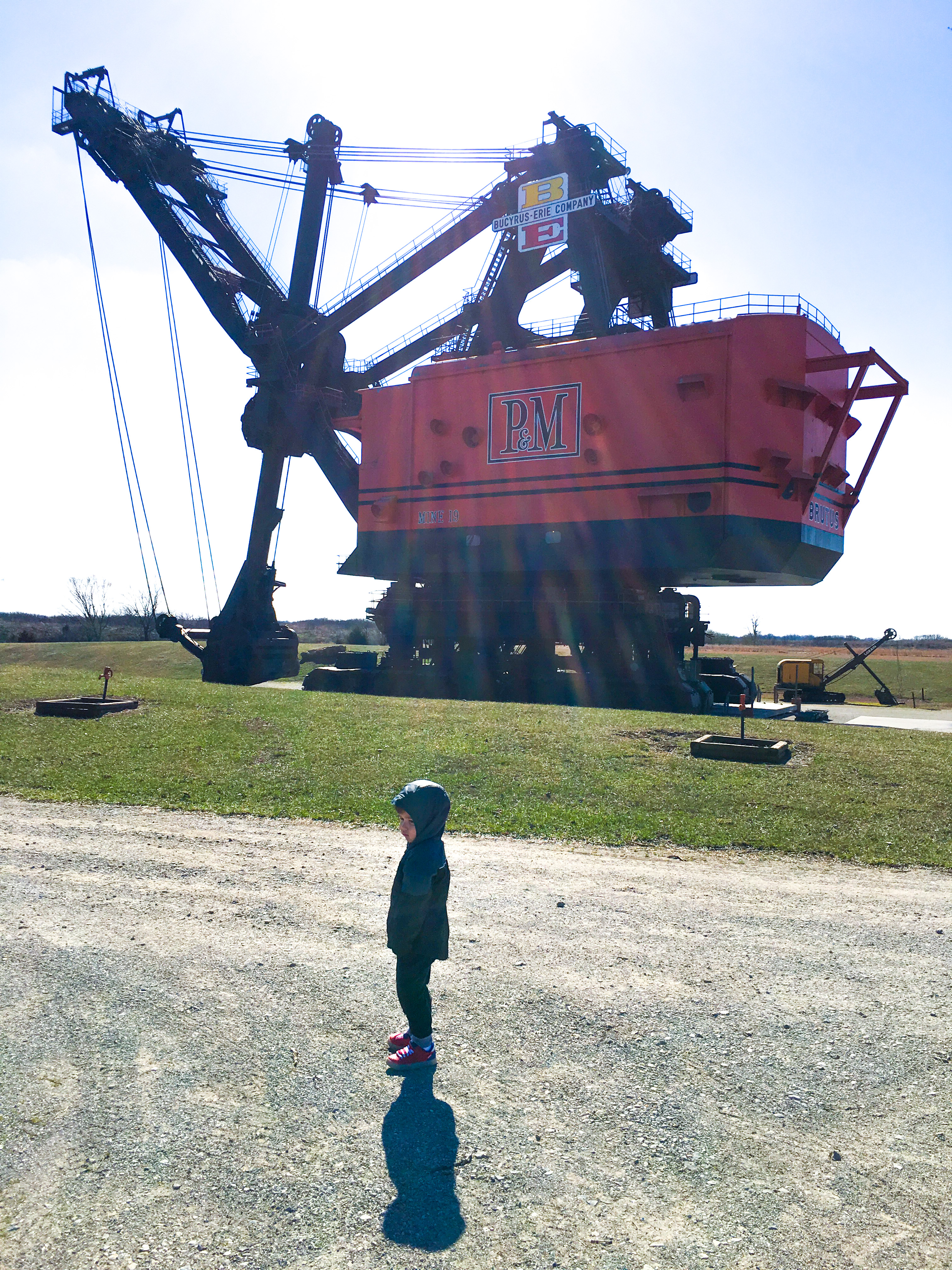 I'm going to be totally honest here: I'm not actually sure what Big Brutus is. It's a huge piece of coal mining equipment, but that's about where my knowledge ends. Their website says it's the largest electric shovel in the world, so there's that.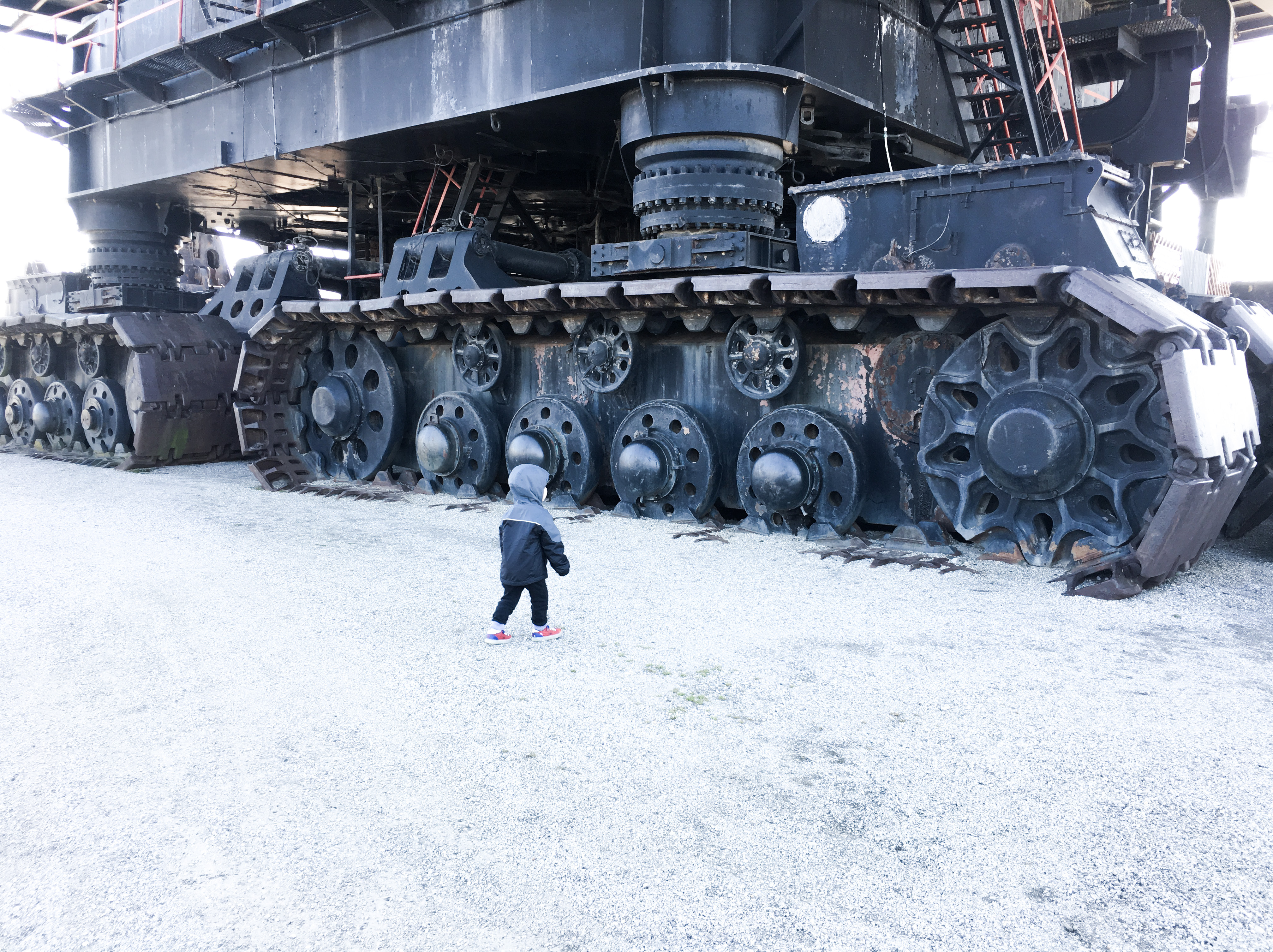 All I can tell you is that it's really really huge and little boys are going to be captivated by it. I honestly thought it was pretty cool, too.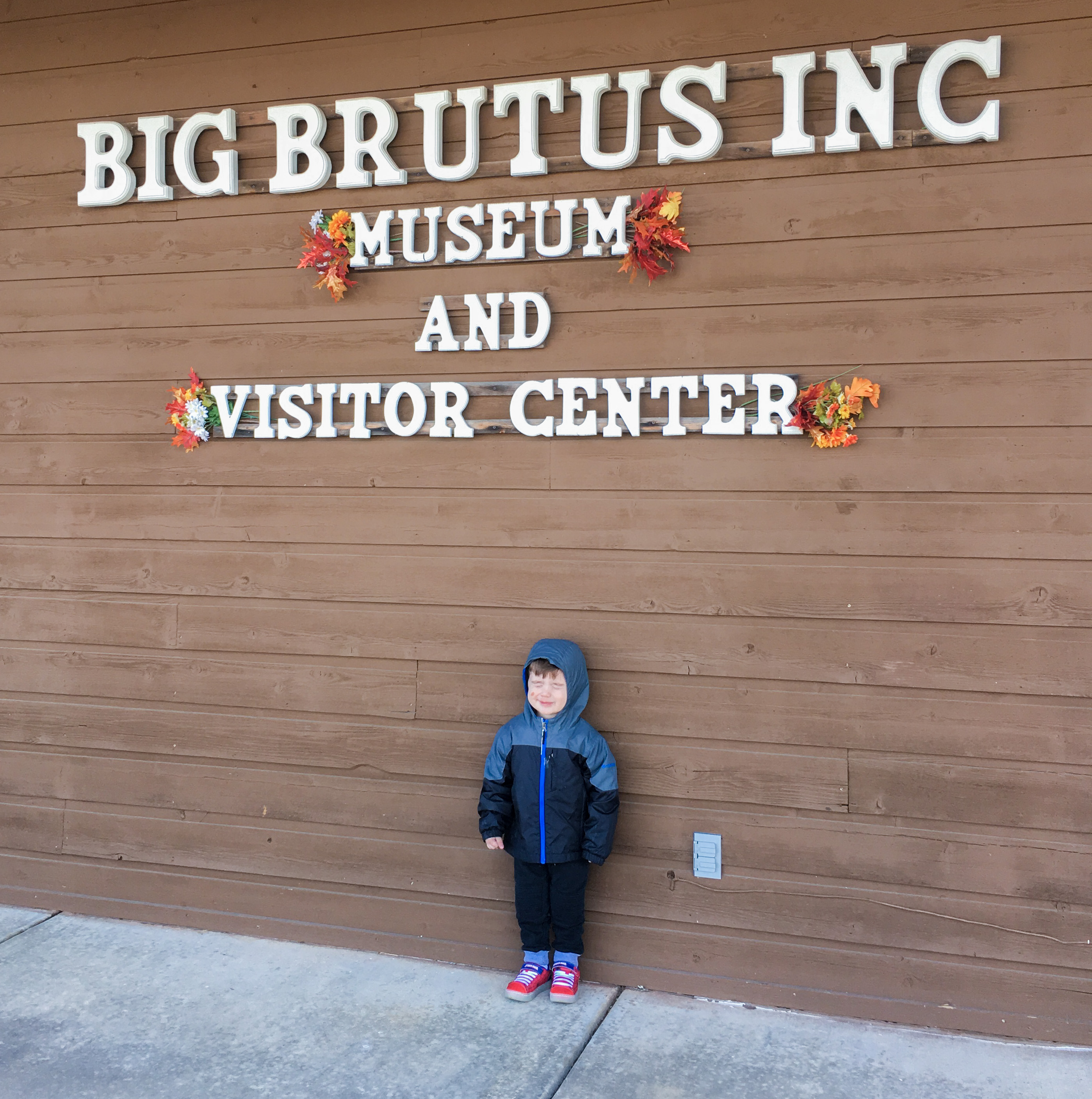 You start by going in their museum, which has a lot of equipment models to look at.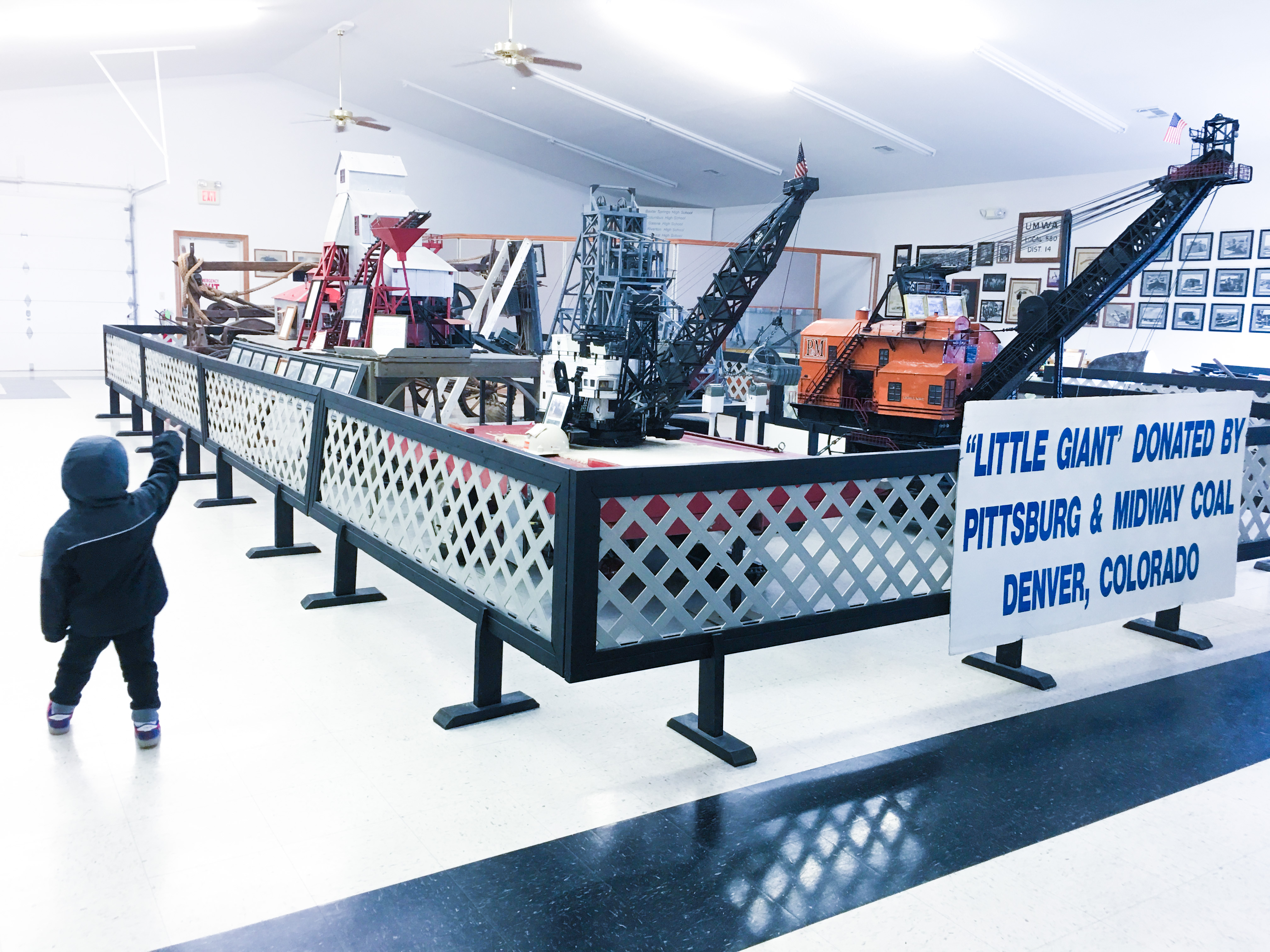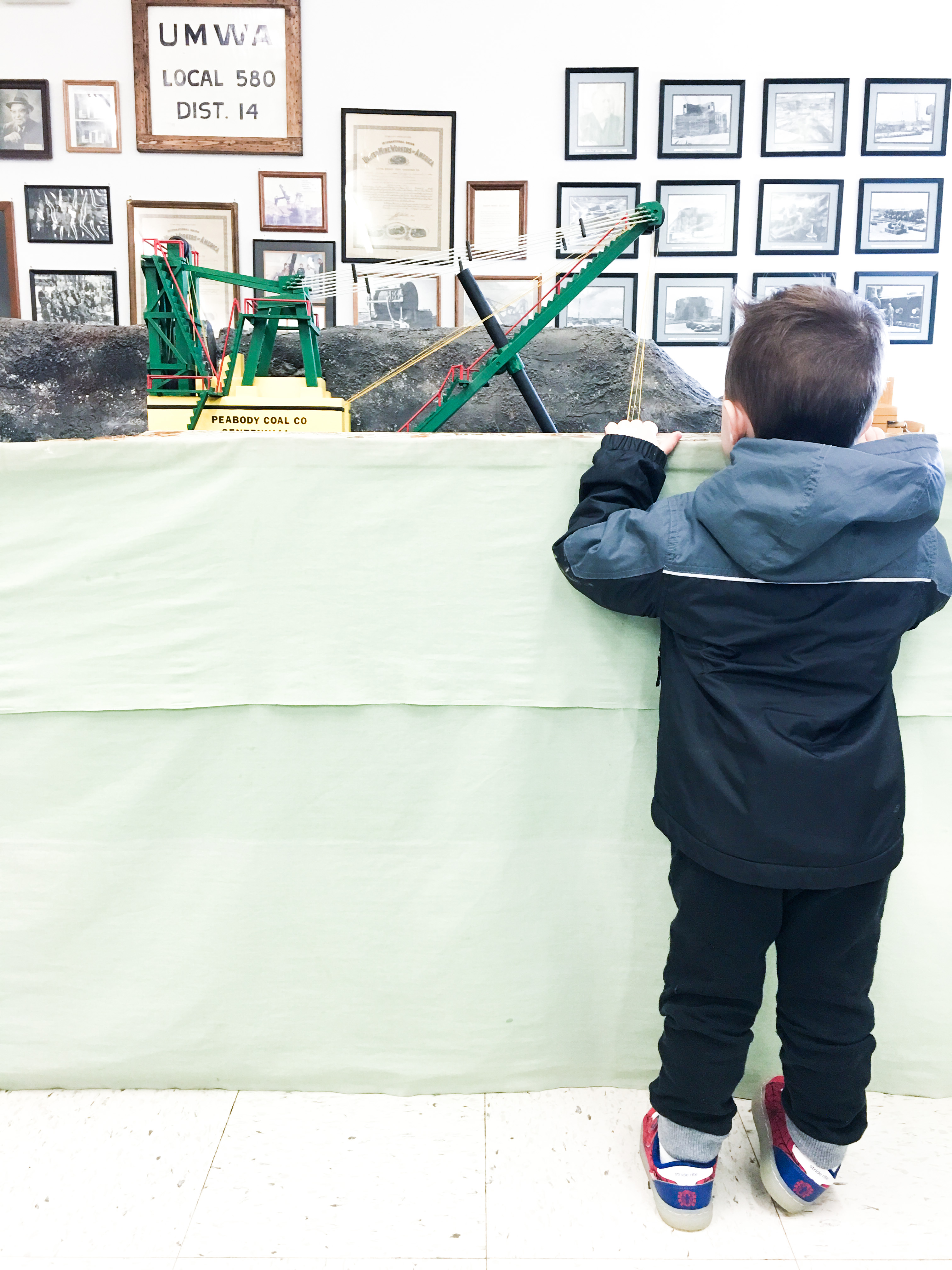 Big Brutus does charge an admission fee, but it's very reasonable. For me and both kids, it was only $8. Well worth it, in my opinion.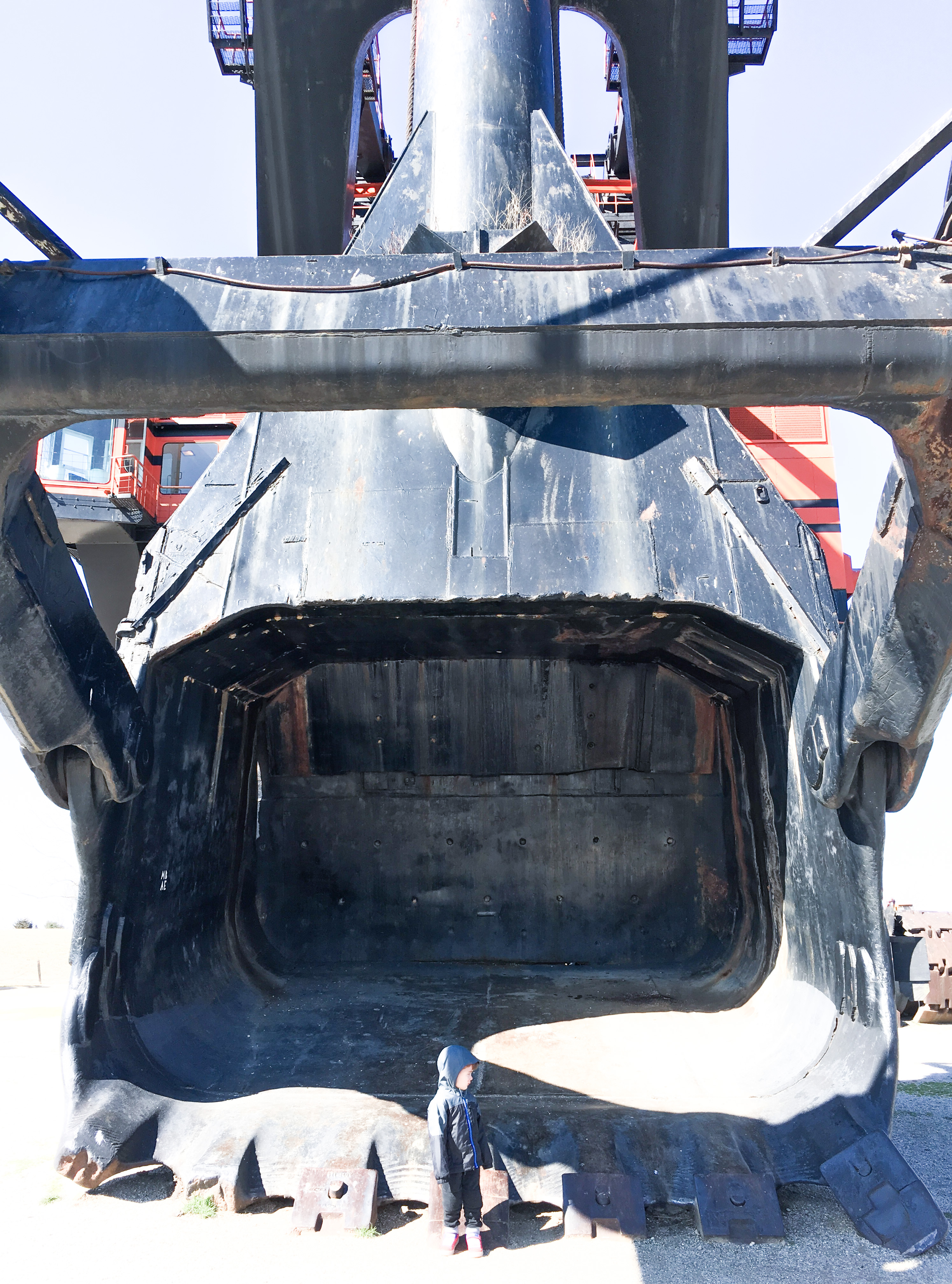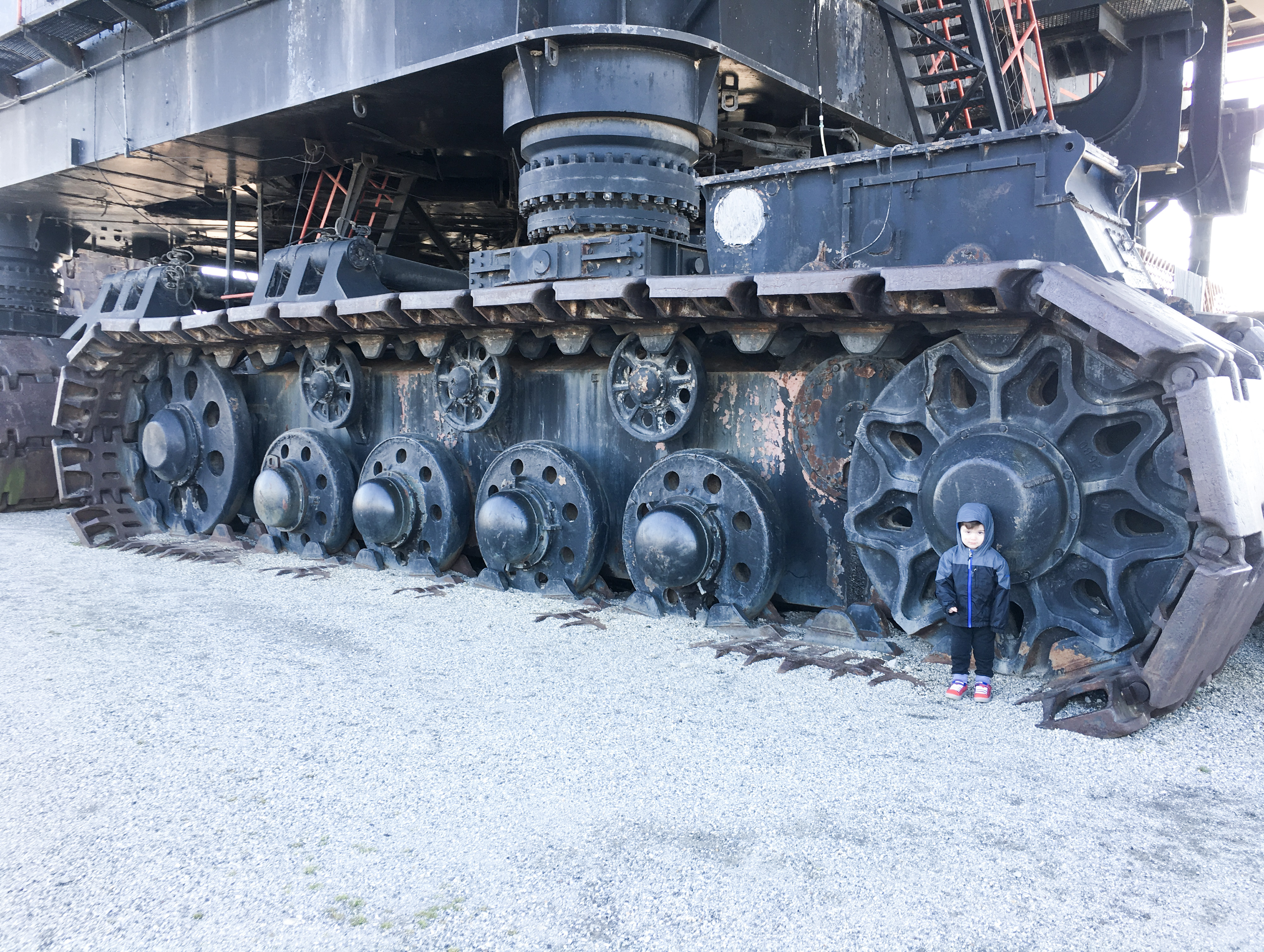 One BIG thing you need to know: you actually go inside Big Brutus. Somehow, I didn't realize that from my Internet research. So, if you're bringing along a baby, you'll definitely want a carrier. [Here's one I use and love for Blair!]
The stairs are steep and there are a lot of confined areas. Also, the thing is huge and I'm scared of heights. Between the cold weather, assisting a preschooler, and wearing an infant, my little crew didn't make it too far up in there. But, we plan to go back and explore with Daddy when the weather warms up.
Kid-Friendly Activities in Pittsburg, KS: Pittsburg Public Library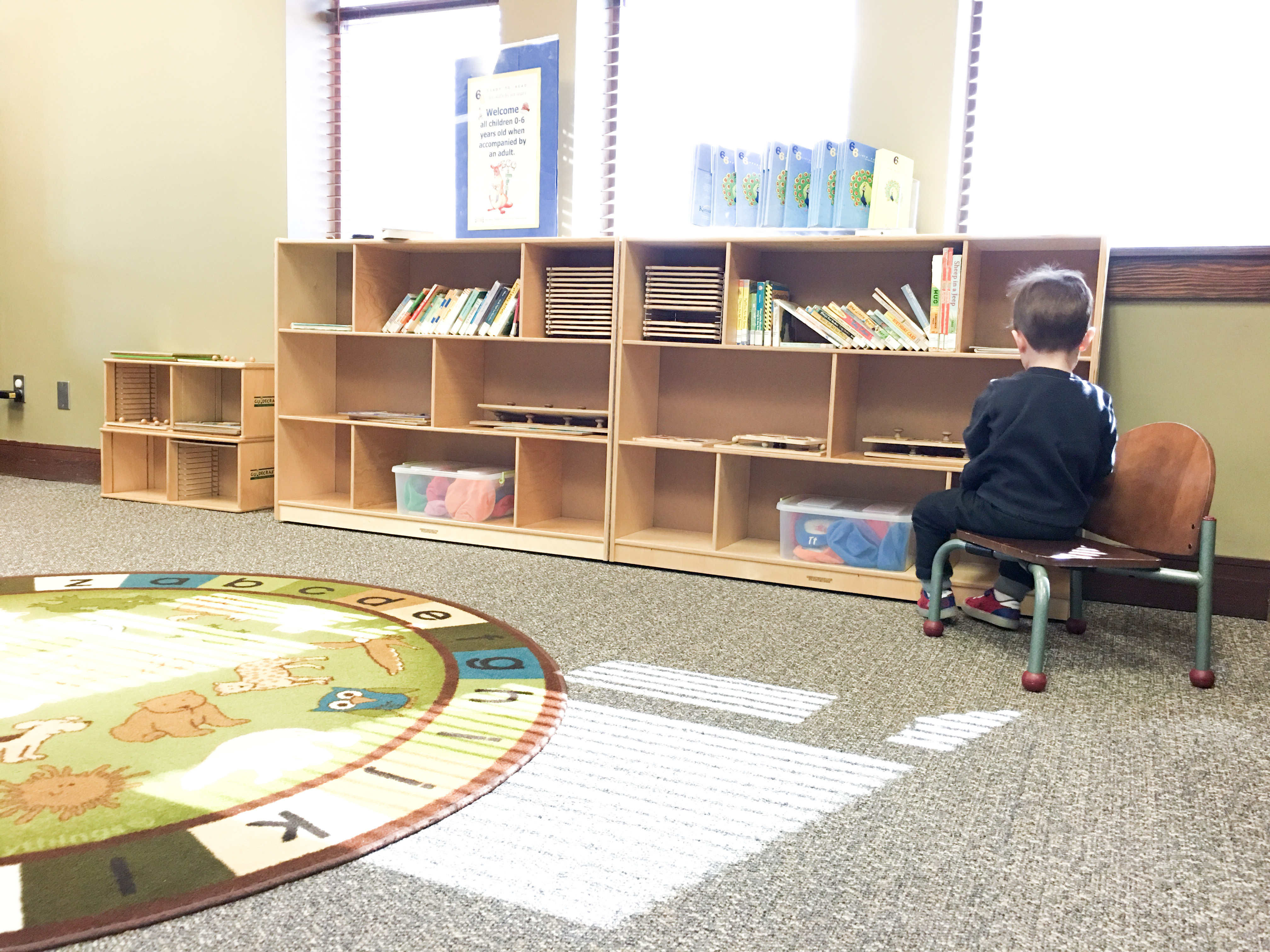 Libraries are a great place to visit when traveling with kids. You know they'll have plenty of things for the little ones to do, they're clean, they're climate-controlled, and they always have baby-friendly bathroom facilities [hello, changing tables!].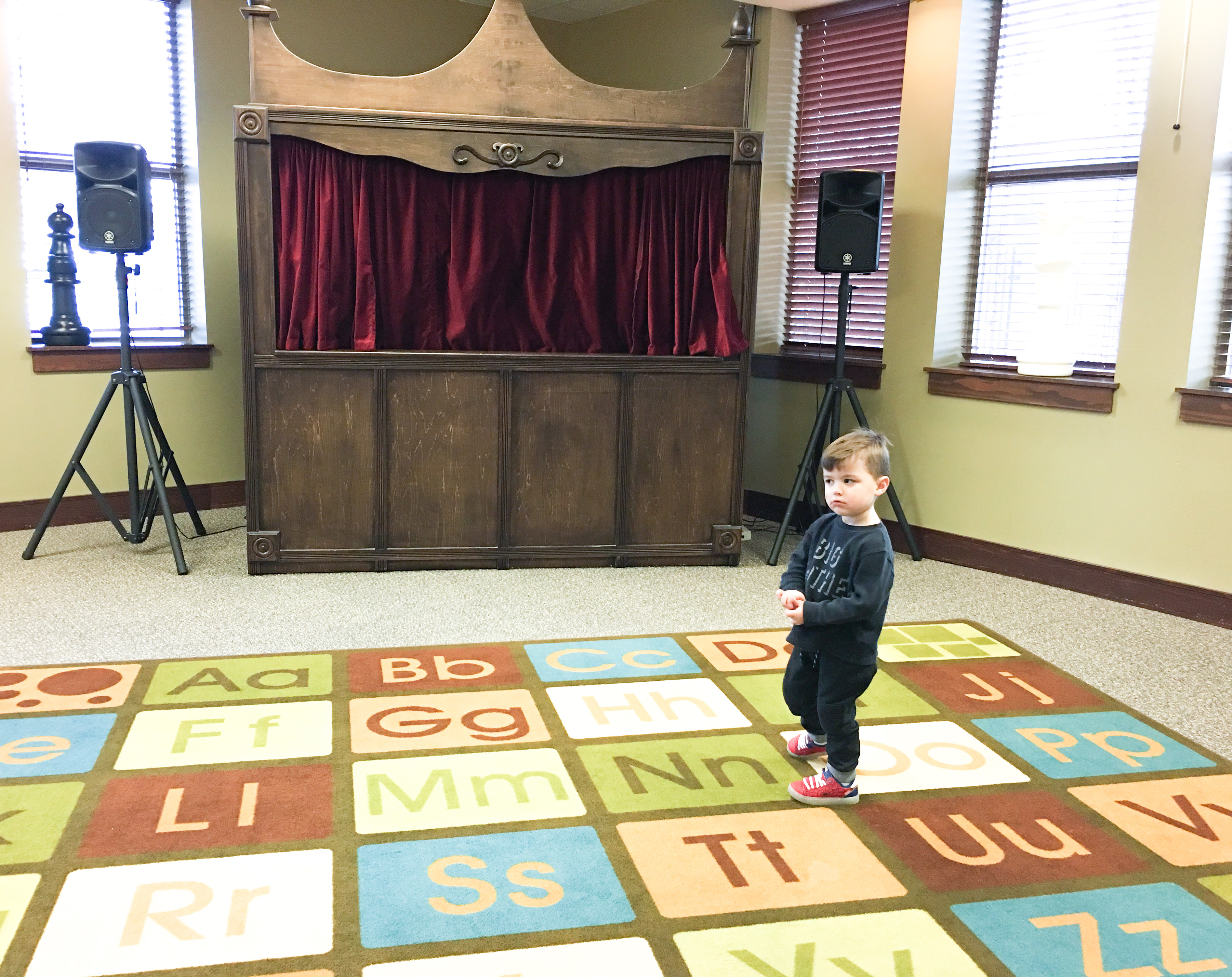 The Pittsburg Public Library is located downtown and has a fun kids room with books [duh], puzzles, computers, etc.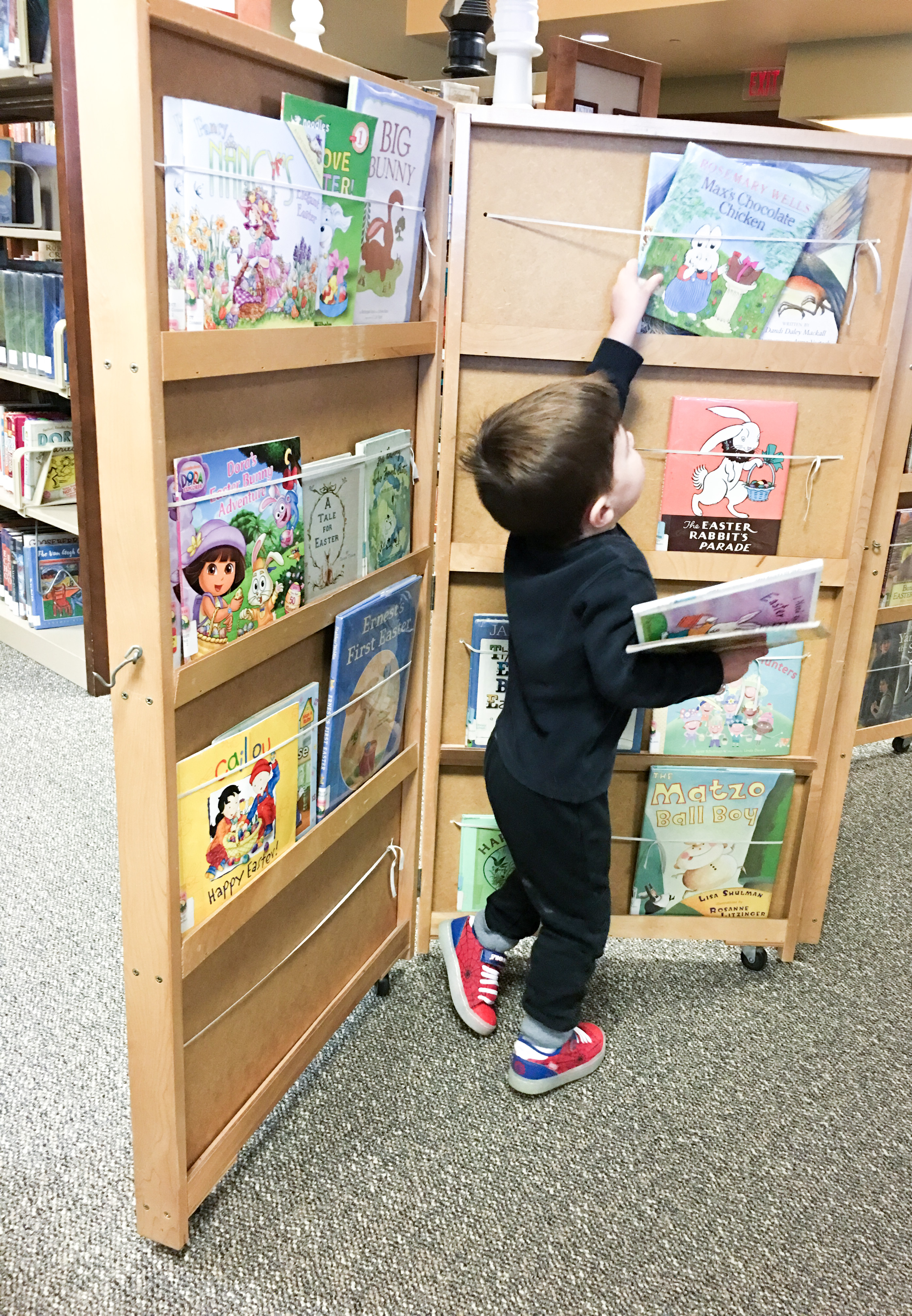 Colton loved that they had multiple Max & Ruby books on display for Easter. He says he loves Max "because he supe dupe silly" and likes Ruby because "she supe dupe nice." We read Max's Chocolate Chicken like, too many times to count while I nursed Blair.
And that's the best part of all: the library was quiet enough for Blair to get in a good feeding session and they had enough items to keep Colton entertained while she ate. Win-win.
Kid-Friendly Activities in Pittsburg, KS: Lincoln Park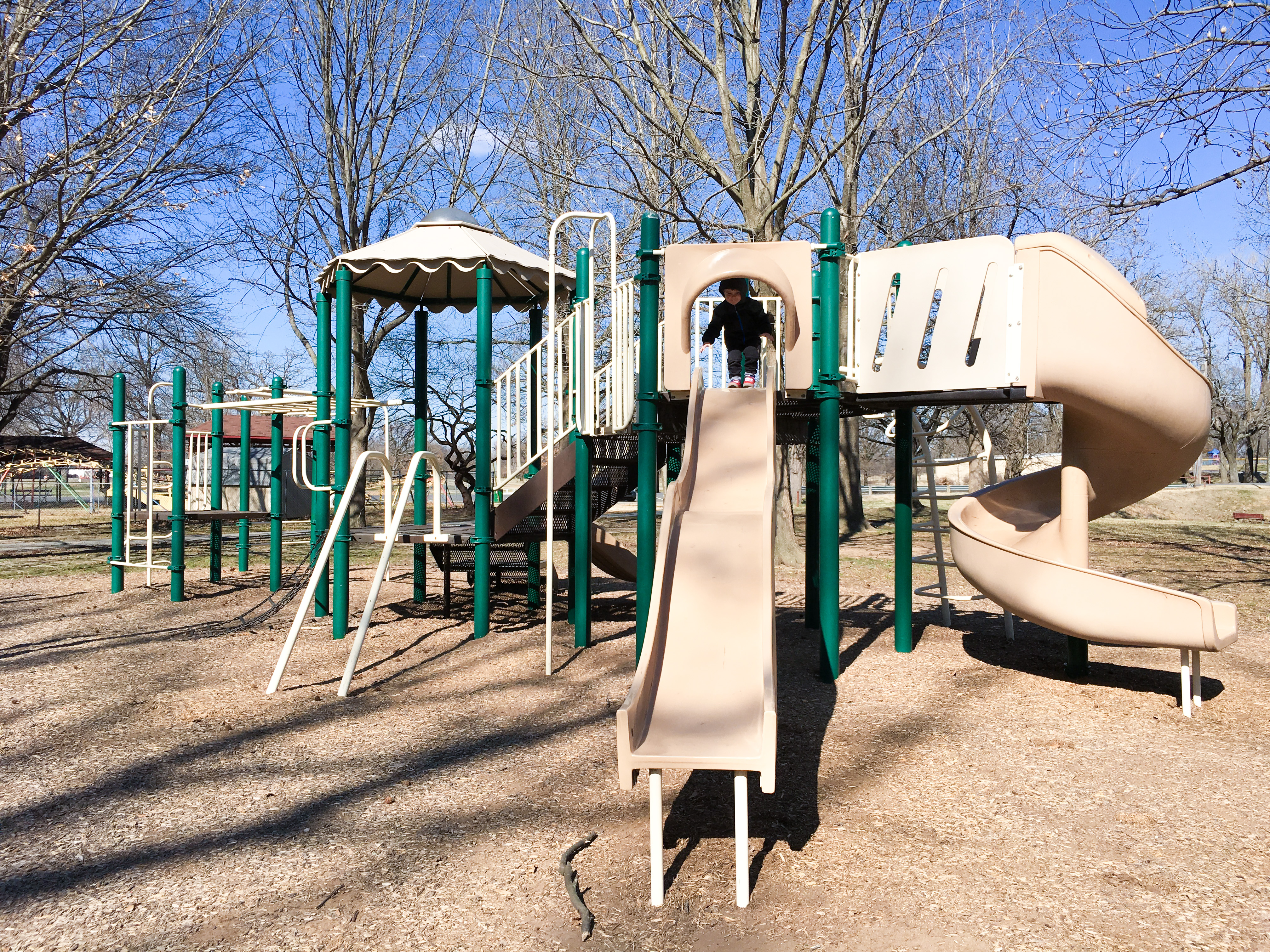 We lucked out with some great weather on our second day in town, so we hit up Lincoln Park. We had the entire place to ourselves, which was amazing. That basically never happens where we live.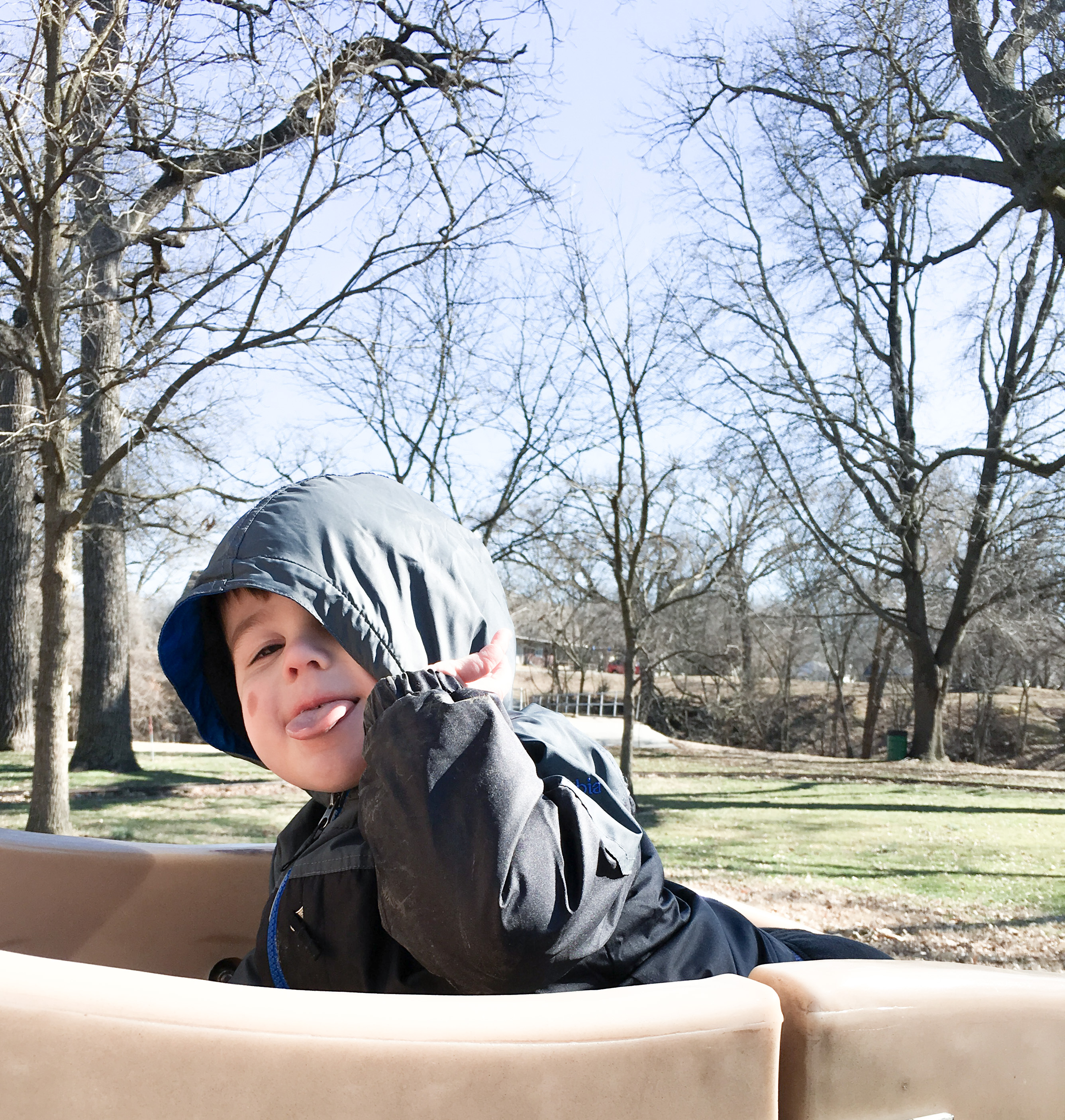 This is how Colton slides: always on his "tum" [which is what he calls his stomach].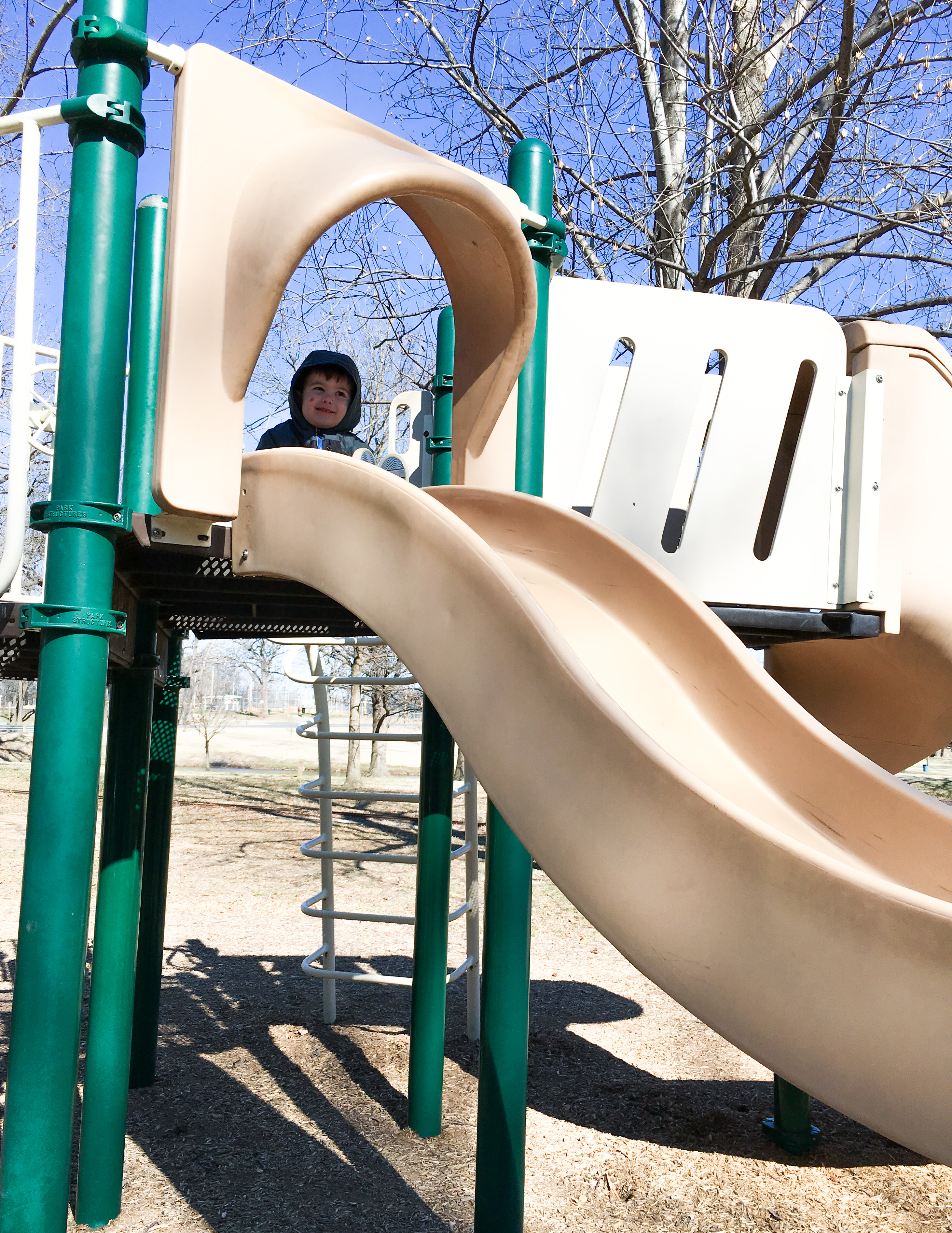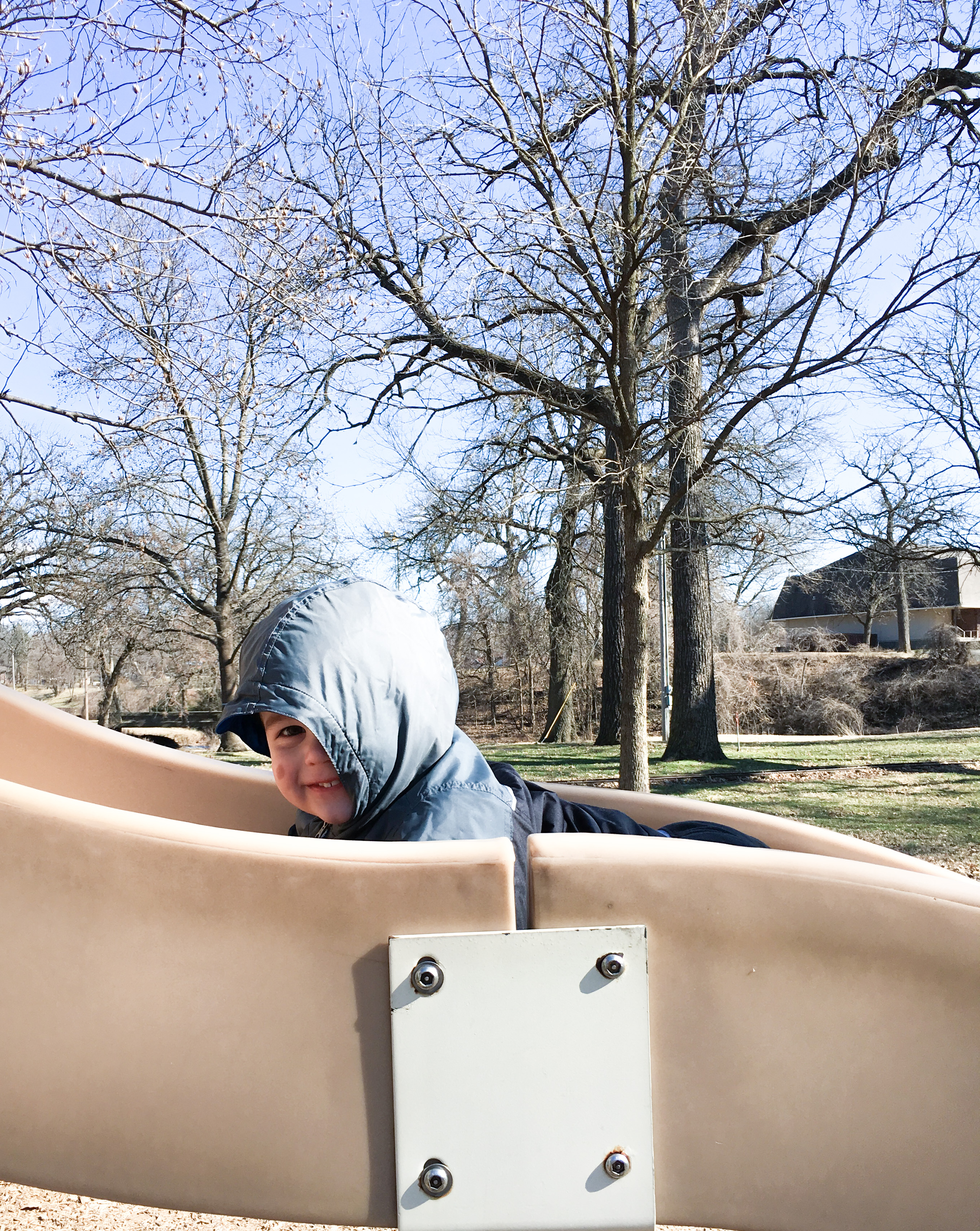 Is there anything sweeter than a little boy smile?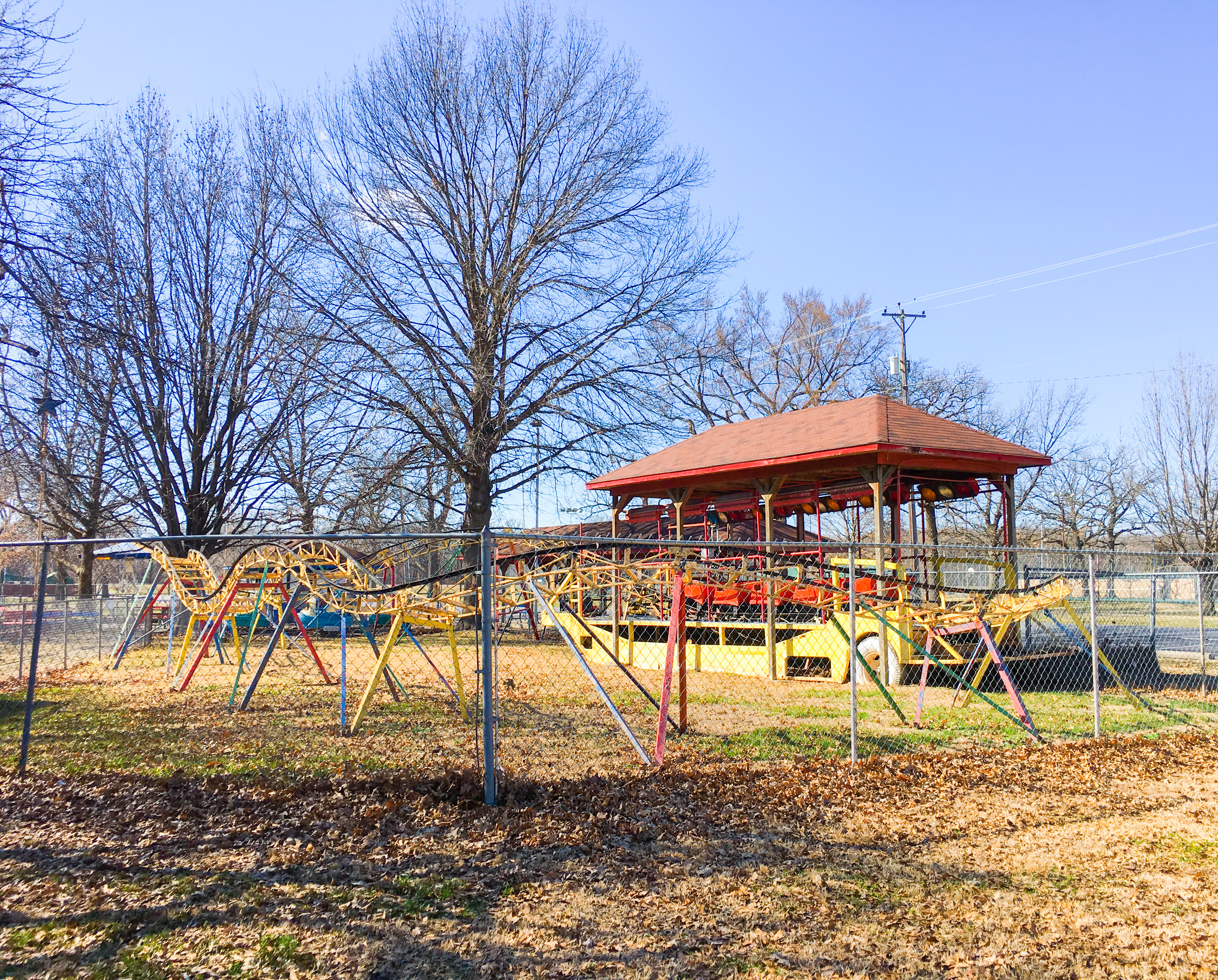 The main attraction at Lincoln Park is called Kiddieland, which is a miniature kids amusement park directly behind the playground.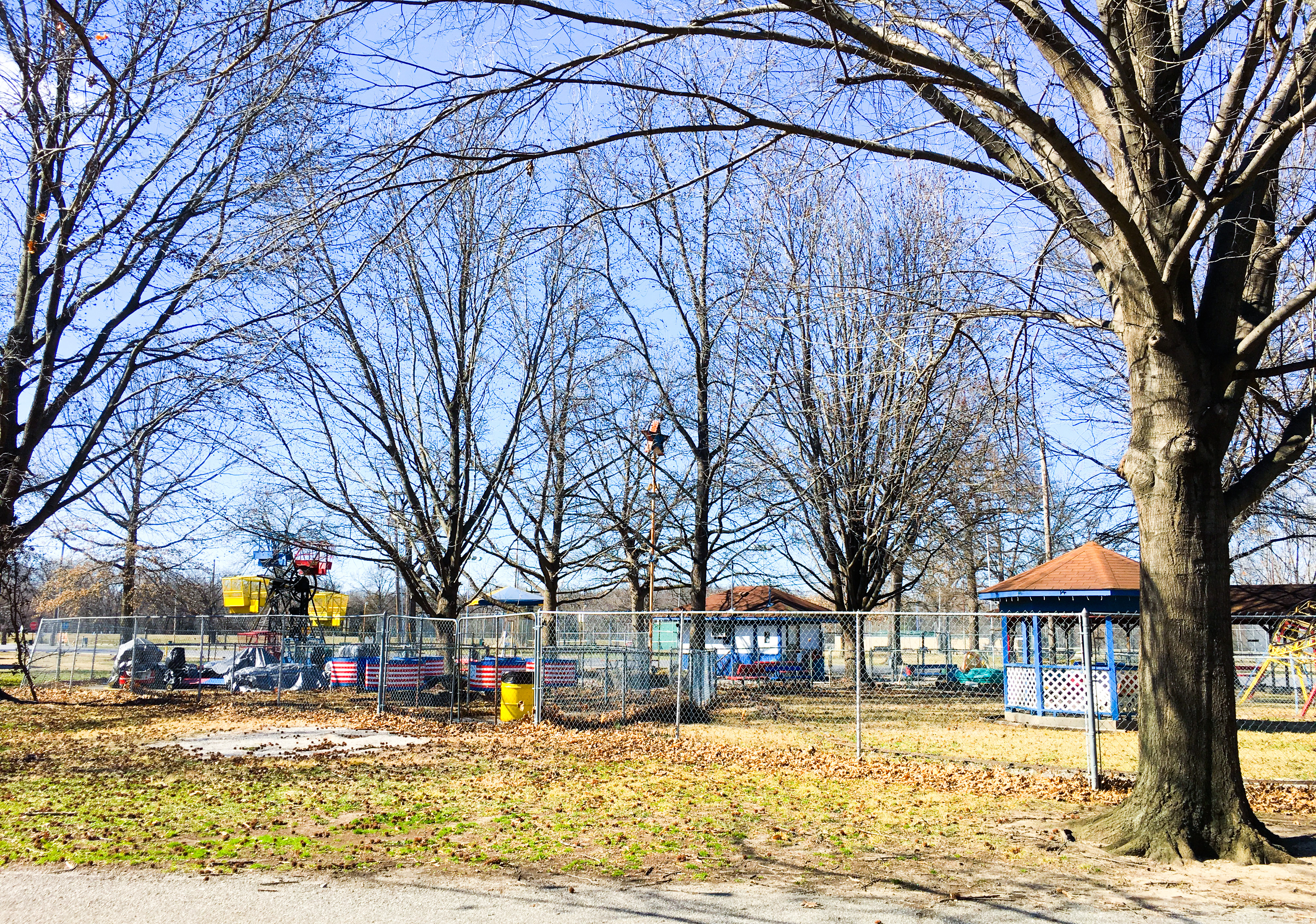 There are just a few rides, but I know my little guy would love it. Everything is just his size! Unfortunately, they weren't open for the season when we visited. I called the Parks & Rec department and was told Kiddieland will open on May 1st, so we are planning to drive down for a day so he can check it out.
Update: We made it to Kiddieland and it was so fun! Here's a video showing some of the excitement.
Best Desserts in Pittsburg, KS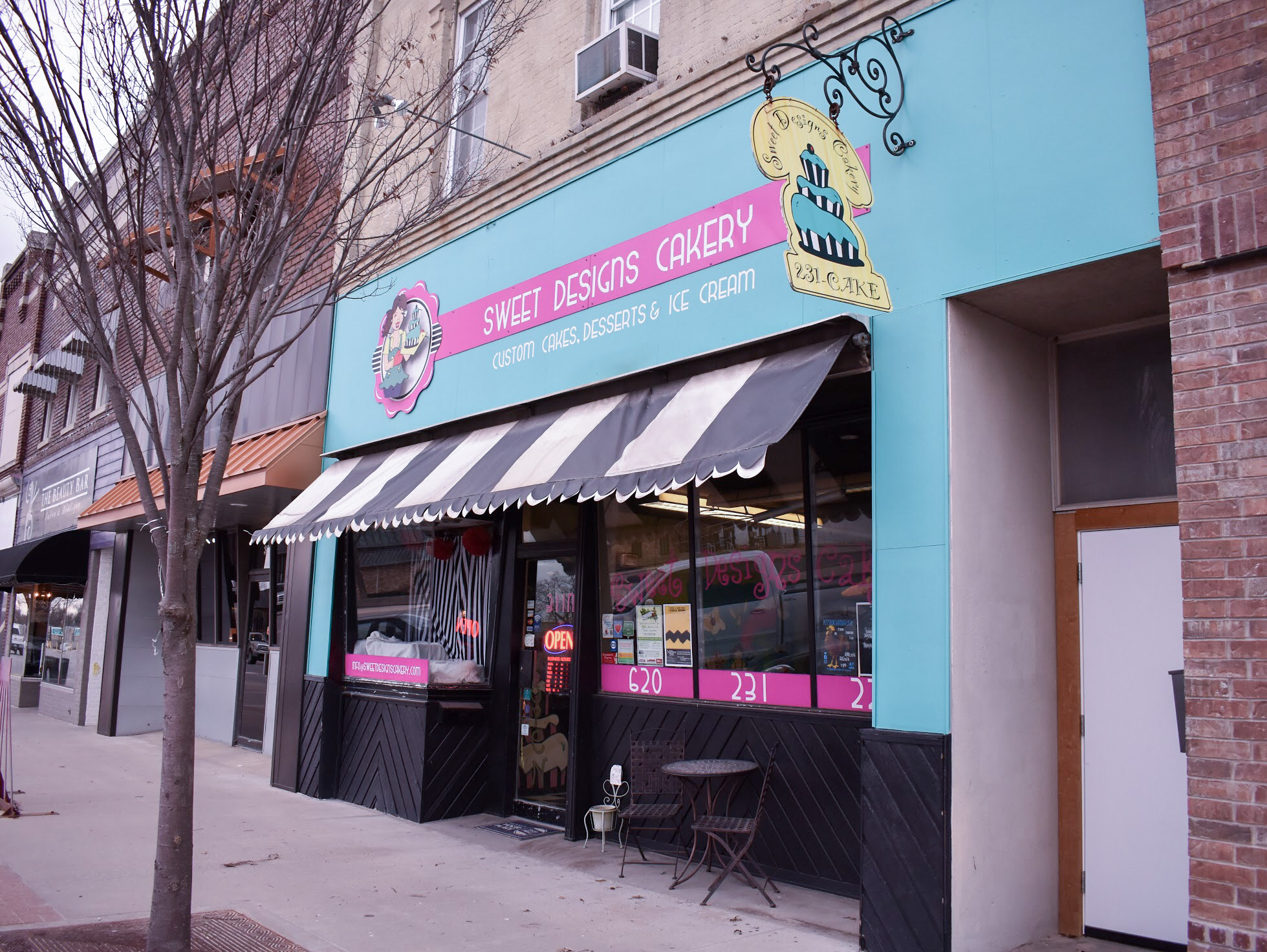 It's no secret that I have a major sweet tooth, so I couldn't resist stopping in at Sweet Designs Cakery downtown.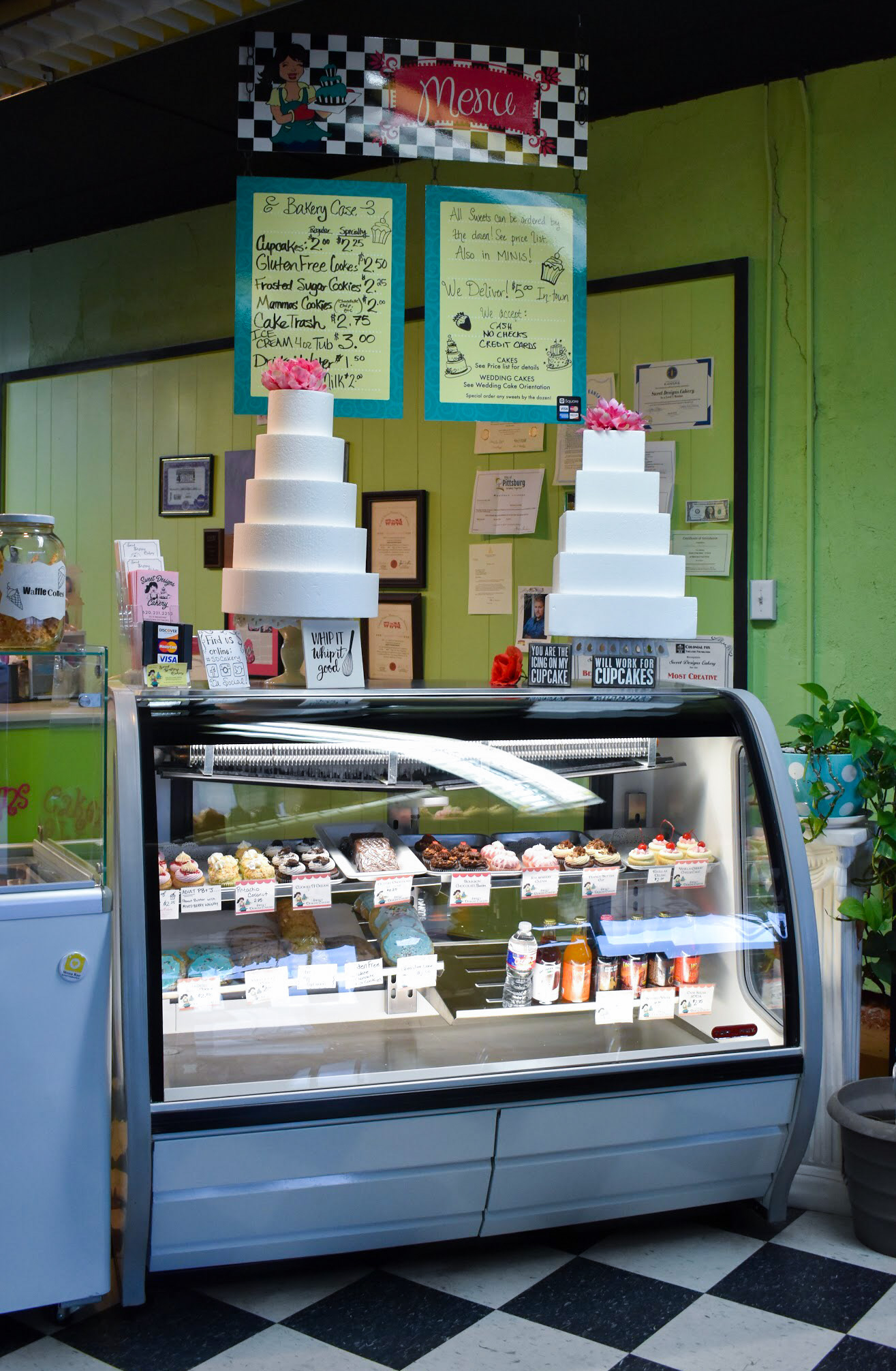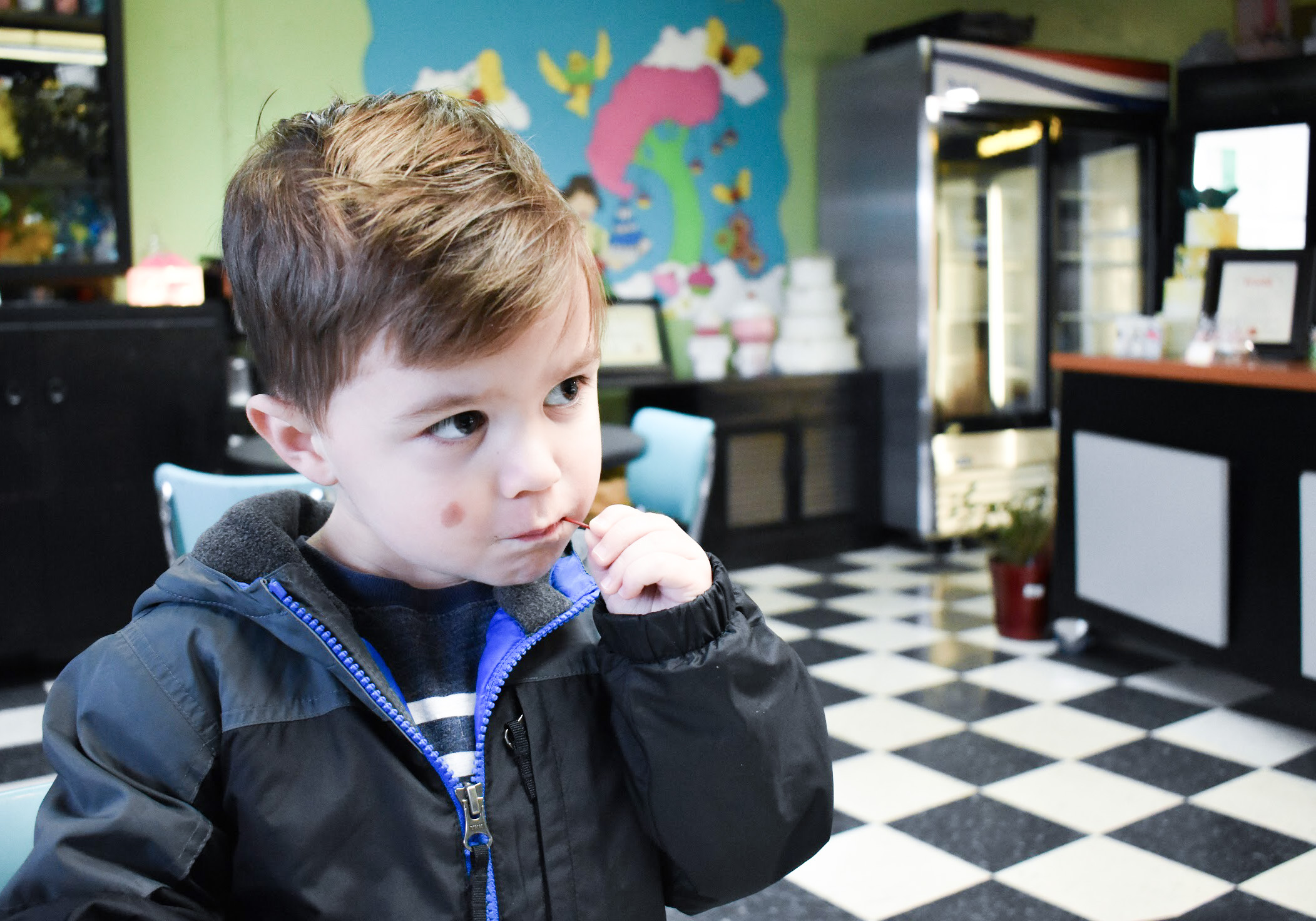 How cute is the interior of this place? I love the retro vibe.
Sweet Designs Cakery offers cakes, cupcakes, macaroons, cookies, brownies, ice cream… basically anything you need to get your sweets fix.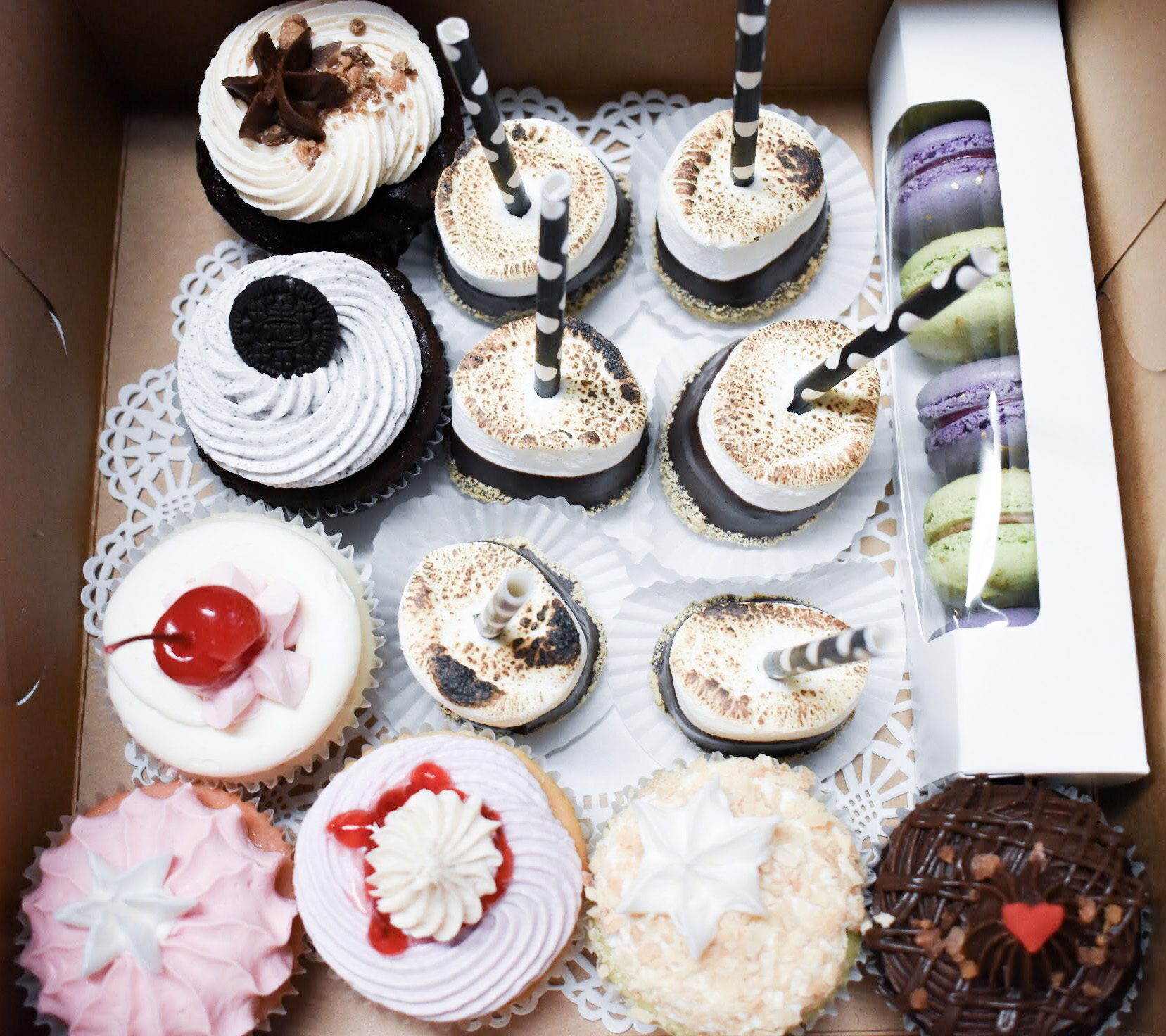 The owner, Heather, is super sweet and put together this fun box of goodies for us to try. My favorite part were the s'mores on a stick: marshmallows dipped in chocolate, covered in graham crackers, and toasted. SO. GOOD.
Shopping in Pittsburg, KS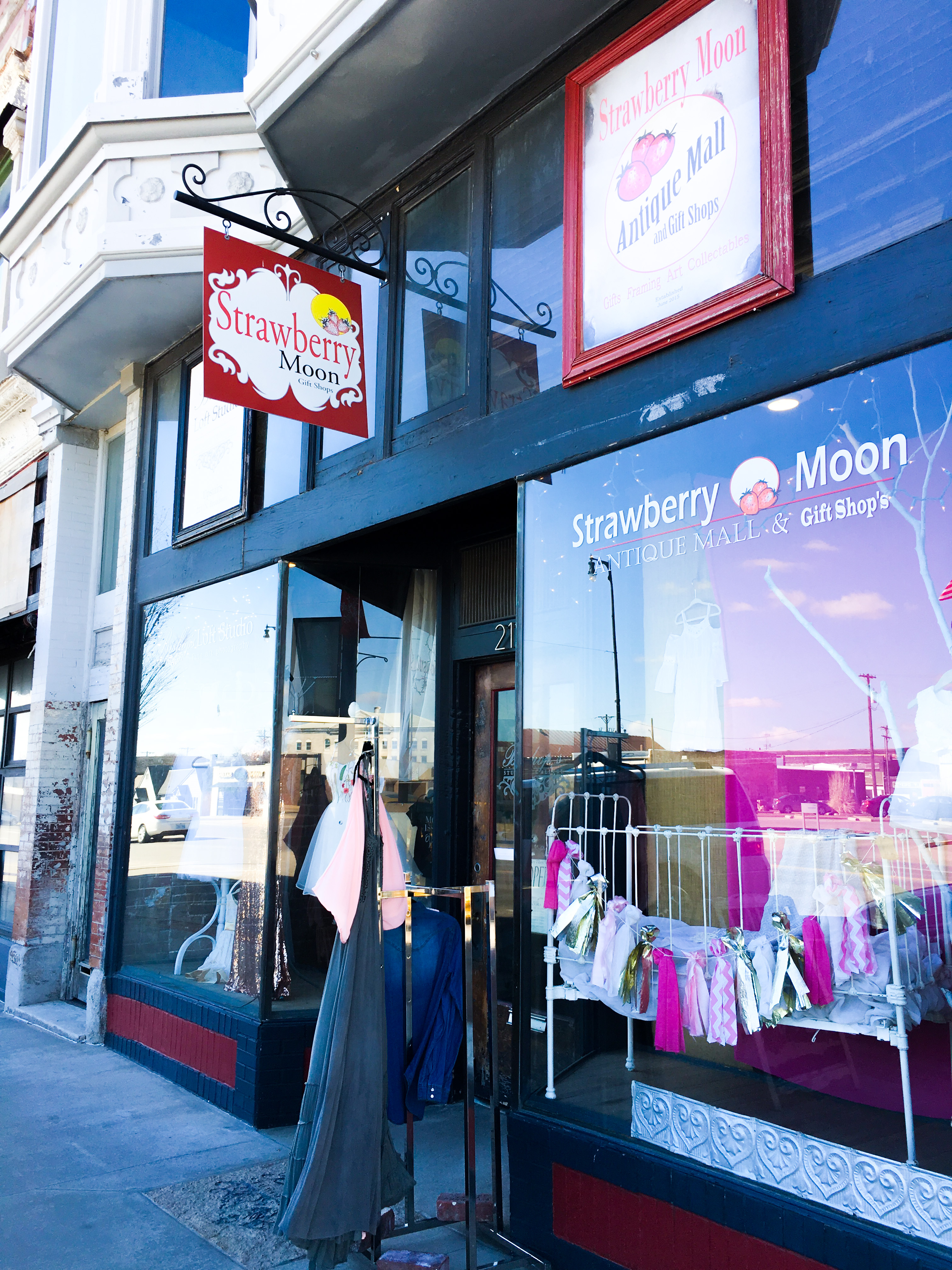 I always like to bring home a souvenir from our travels, even when it's just a brief road trip. Any excuse to shop, right? Downtown Pittsburg is home to several adorable boutiques, so there are no shortage of local artisan goodies to bring home.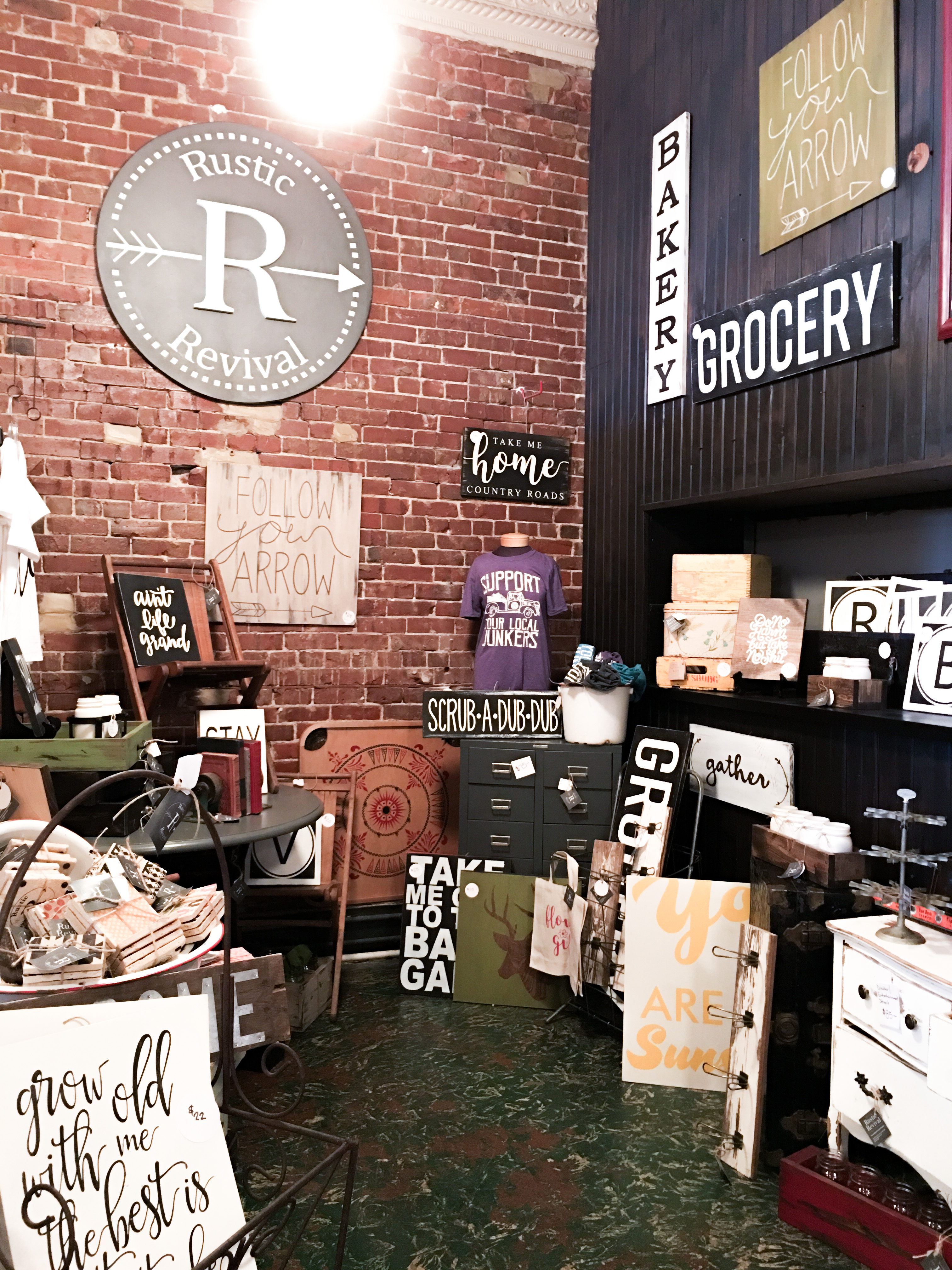 One of my favorite little shops was Rustic Revival, which is located inside of Strawberry Moon Boutique. Their signs are super creative, and I love the furniture, too. I was really eyeing that dresser on the right side of this photo!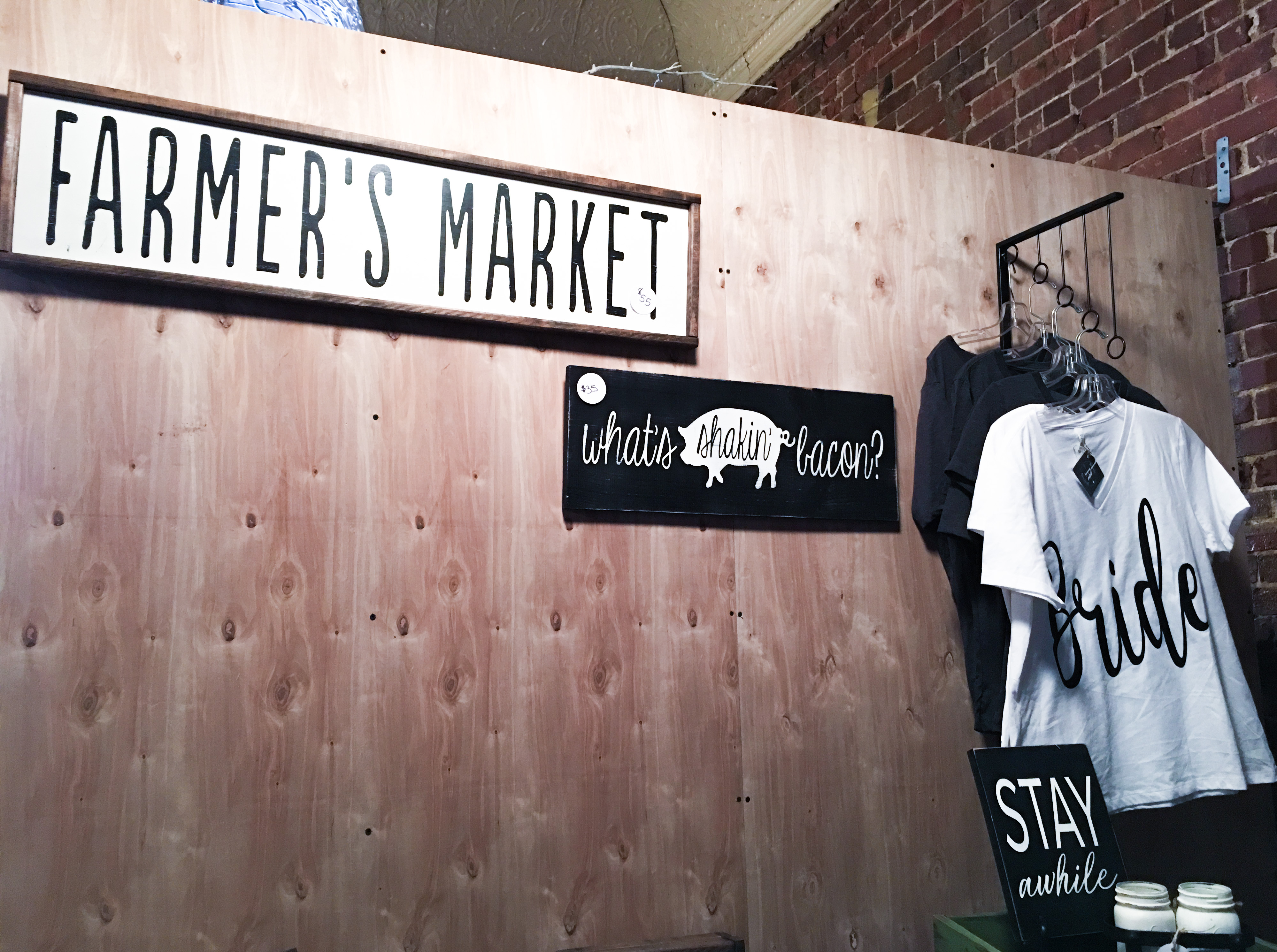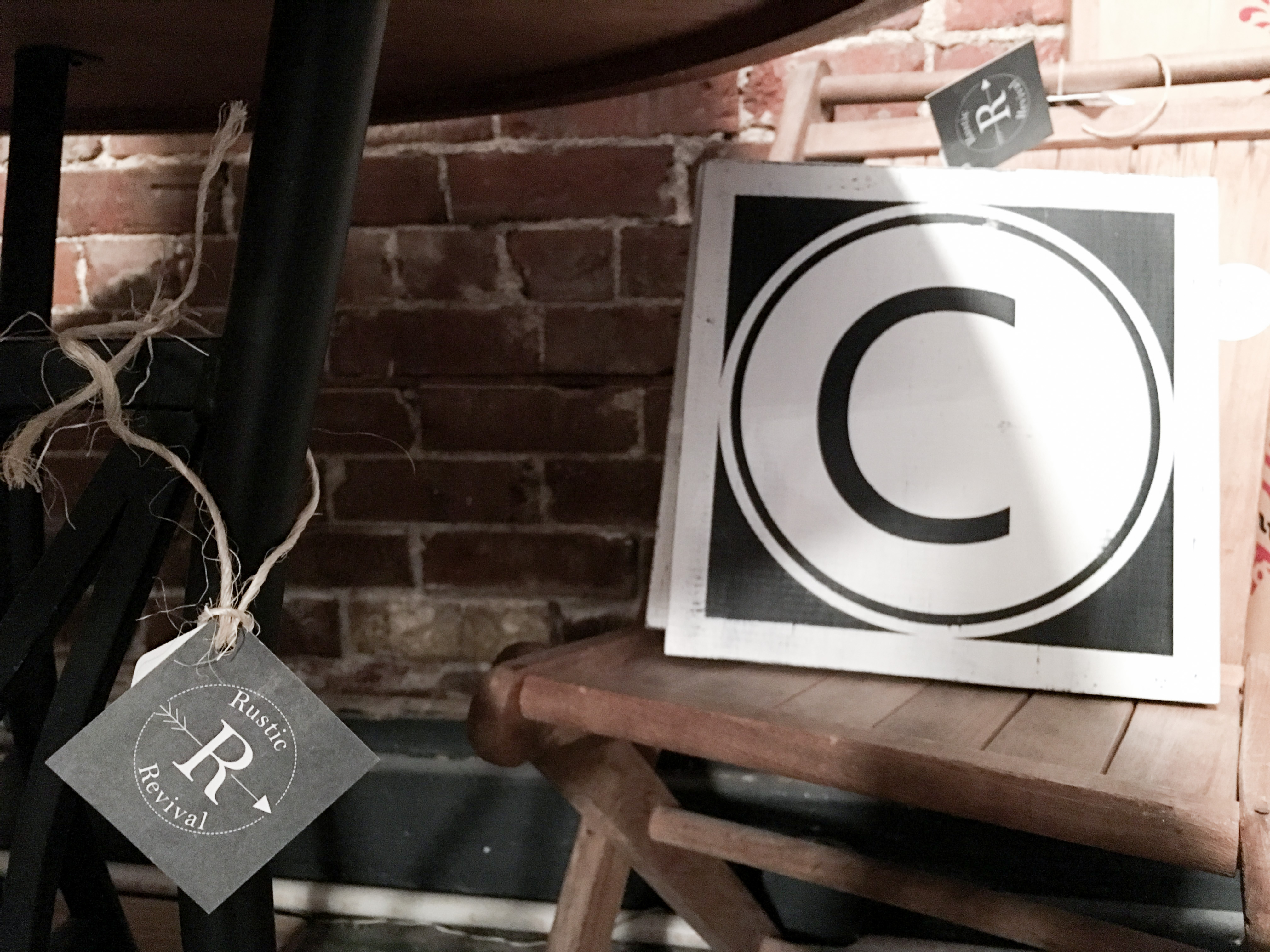 I ended up taking one of their initial signs home with me and it goes perfectly in our entryway. I'm working on transitioning a lot of our home decor to black + white… as much as my husband will let me, anyway. He's slowly coming around.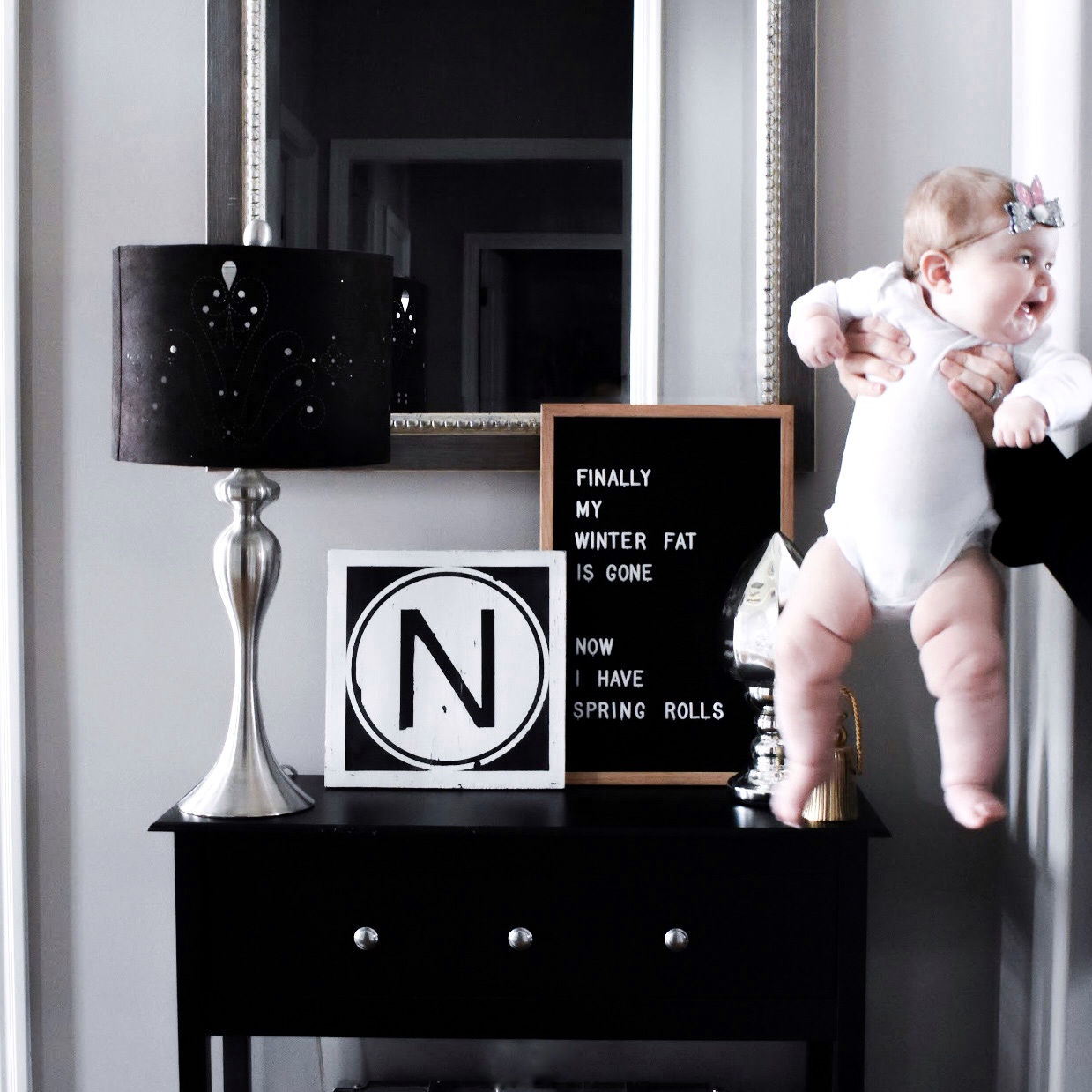 [Initial Sign: Rustic Revival // Letterboard: Word Up Letterboards // Blair's Easter Bow: Itz Bow Time]
Instagram Worthy Spots in Pittsburg, KS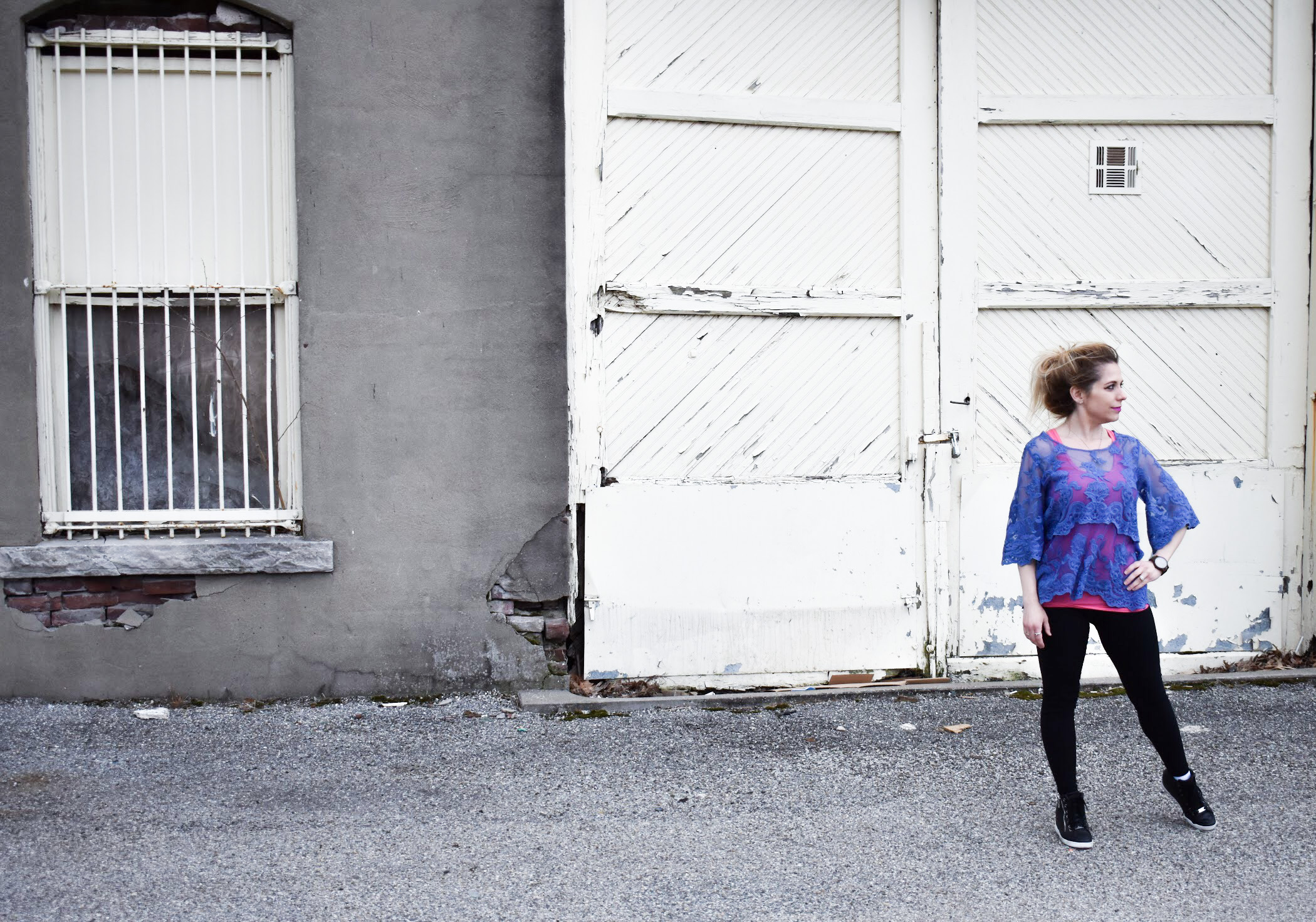 If you're wanting to capture some looks for the 'gram, downtown Pittsburg is a great place to do it. I showed one of my favorite spots in this post, but there are tons more waiting to be discovered.
What to Do in Pittsburg, Kansas
I hope this Pittsburg, KS travel guide has been helpful! I know it can be hard to plan activities from afar–especially when you're accounting for little ones, as well–so please feel free to reach out if you have any questions about anything here. Or if you've visited any of these spots, I'd love to hear your thoughts in the comments!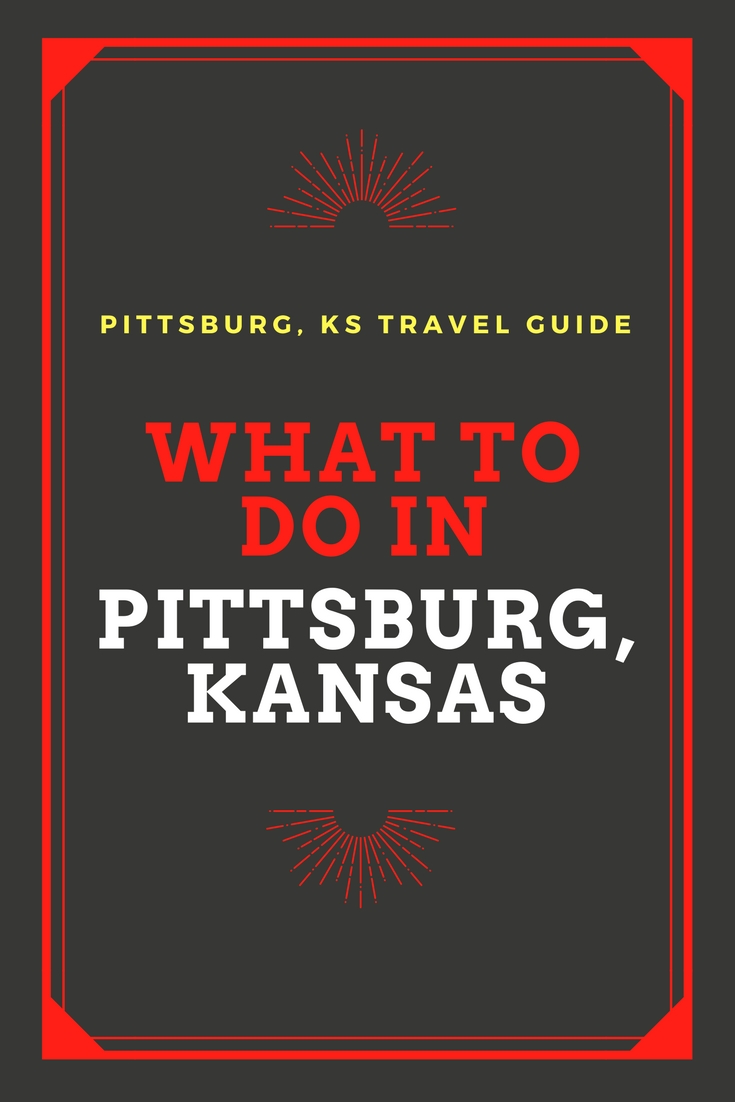 Pin these tips on What to Do in Pittsburg, Kansas for later!
Want more kid-friendly activities?