My last post about Mommy and Me swimsuits is one of my most-pinned EVER! I found another set of cute Mommy and Me swimsuits to share with you guys, posted them on Instagram a couple months ago, then promptly forgot to make this post. Mom brain, I guess. When I came across the photos of these cheap Mommy and Me swimsuits on my camera roll yesterday, I wanted to get them on the blog ASAP! So, here we go…

This post contains affiliate links. If you purchase a qualifying item through an affiliate link, I will receive a commission.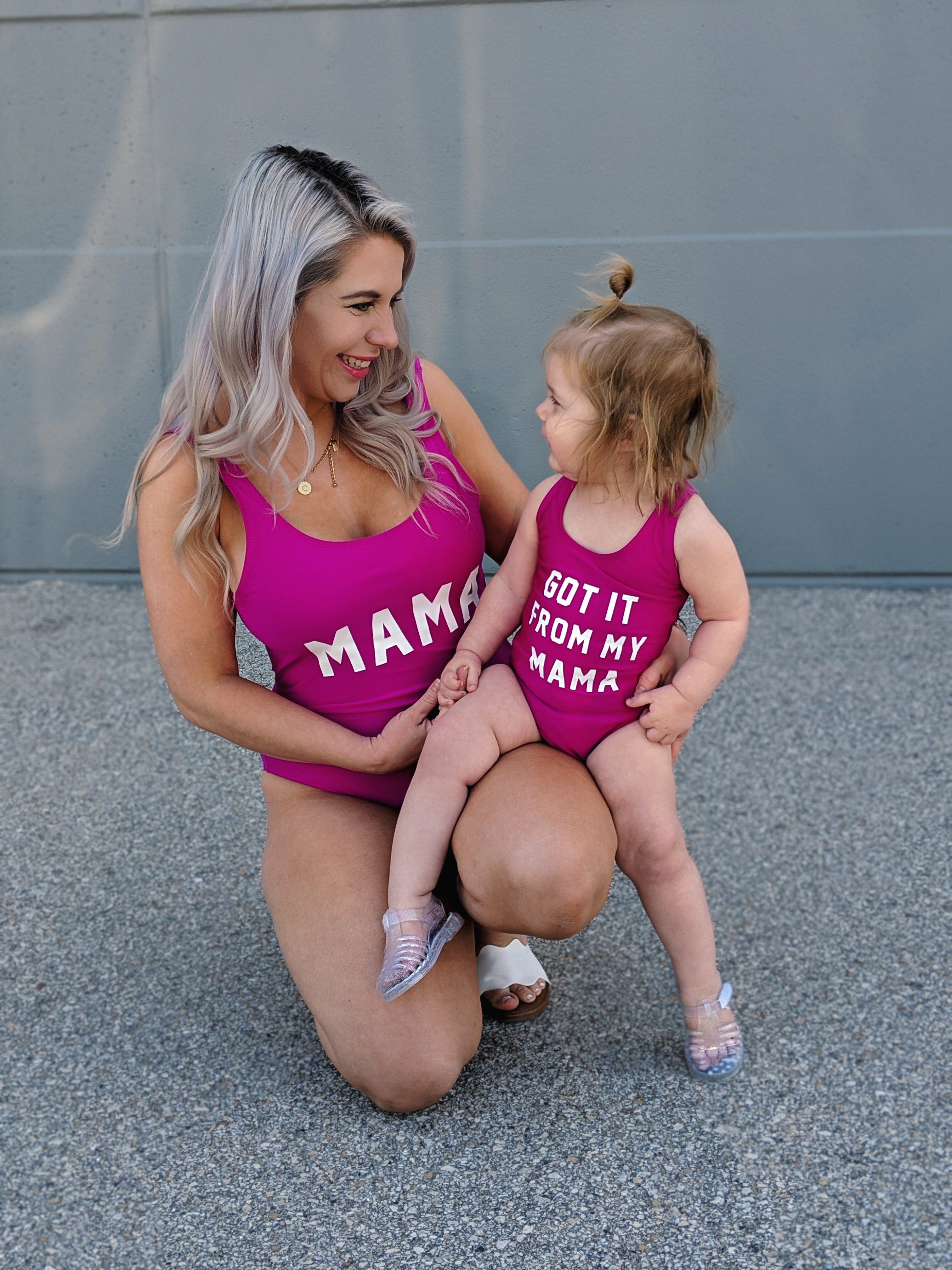 These Mama and Got it from My Mama swimsuits are so cheap! Seriously, I couldn't believe how nice they are for the price. Matching outfits can be tough on the budget because, well, you have to buy [at least] 2–and kids grow fast. That's why I'm always on the hunt for affordable mommy and me outfit options [that are actually good quality!].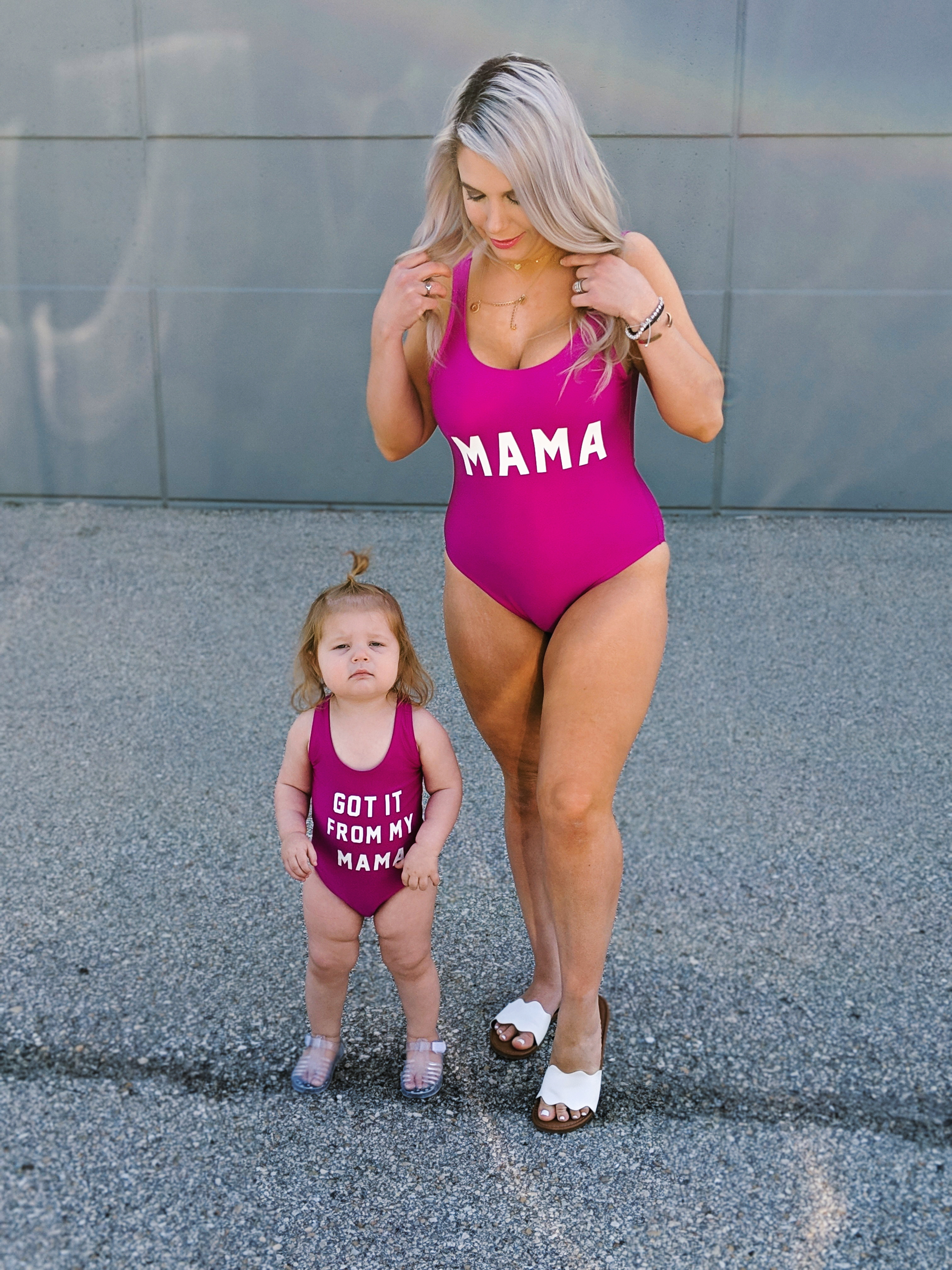 Blair and I wear these mommy and me swimsuits all the time to her weekly swim lessons at Aqua-Tots in Olathe, KS. She has learned so much there and truly loves the water. Some days she even gets out her own swim diapers from her dresser and brings them to me to ask, "swim?"
[Read what to expect at baby swim lessons!]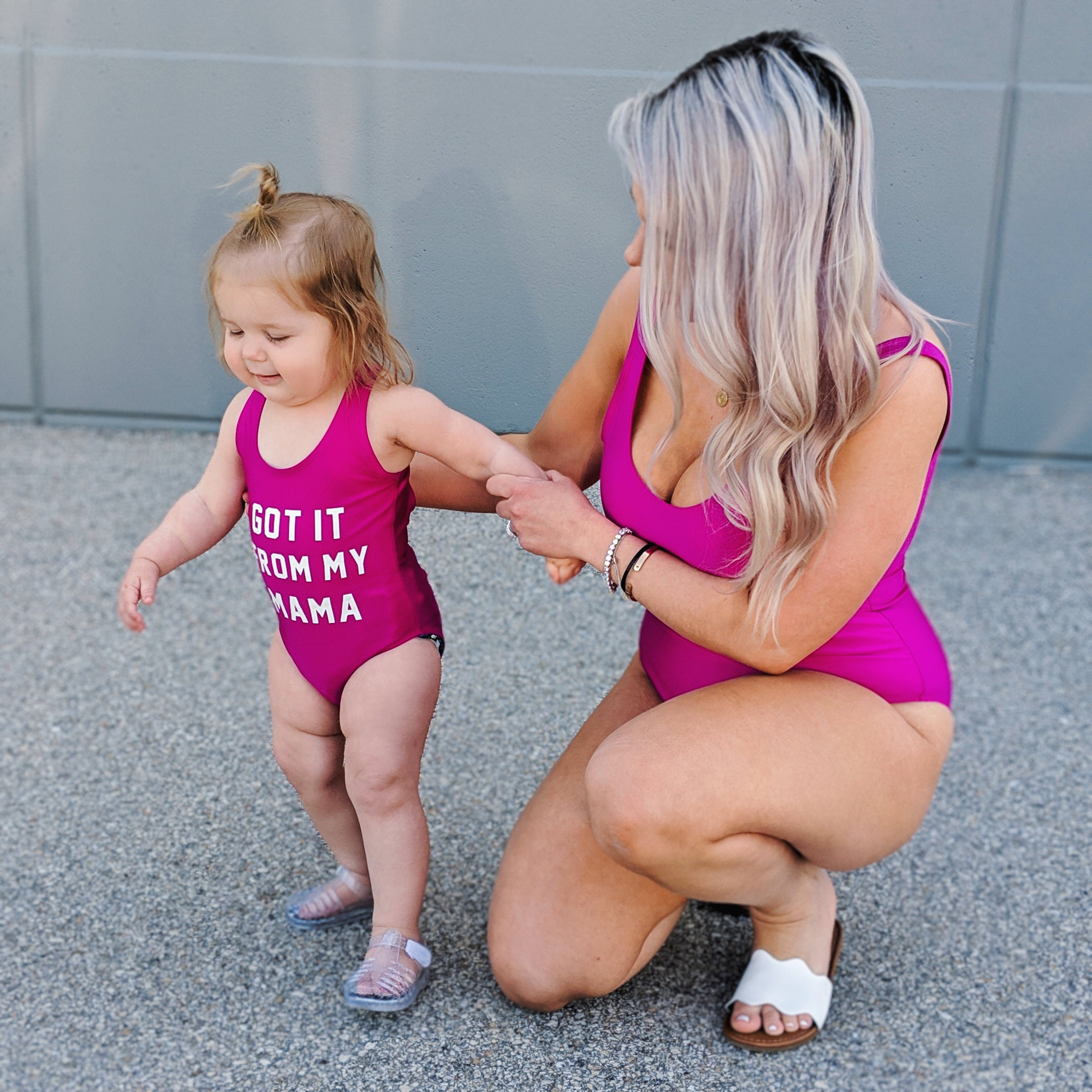 She also knows which of our swimsuits are matching mommy and me swimsuits. If she sees me put on one of them, she runs into her closet to ask for "mine! mine!"
[We do have a pretty good collection of mommy and me swimsuits going! I featured a couple of my favorites here and some others–including a boy mom option–in this post.]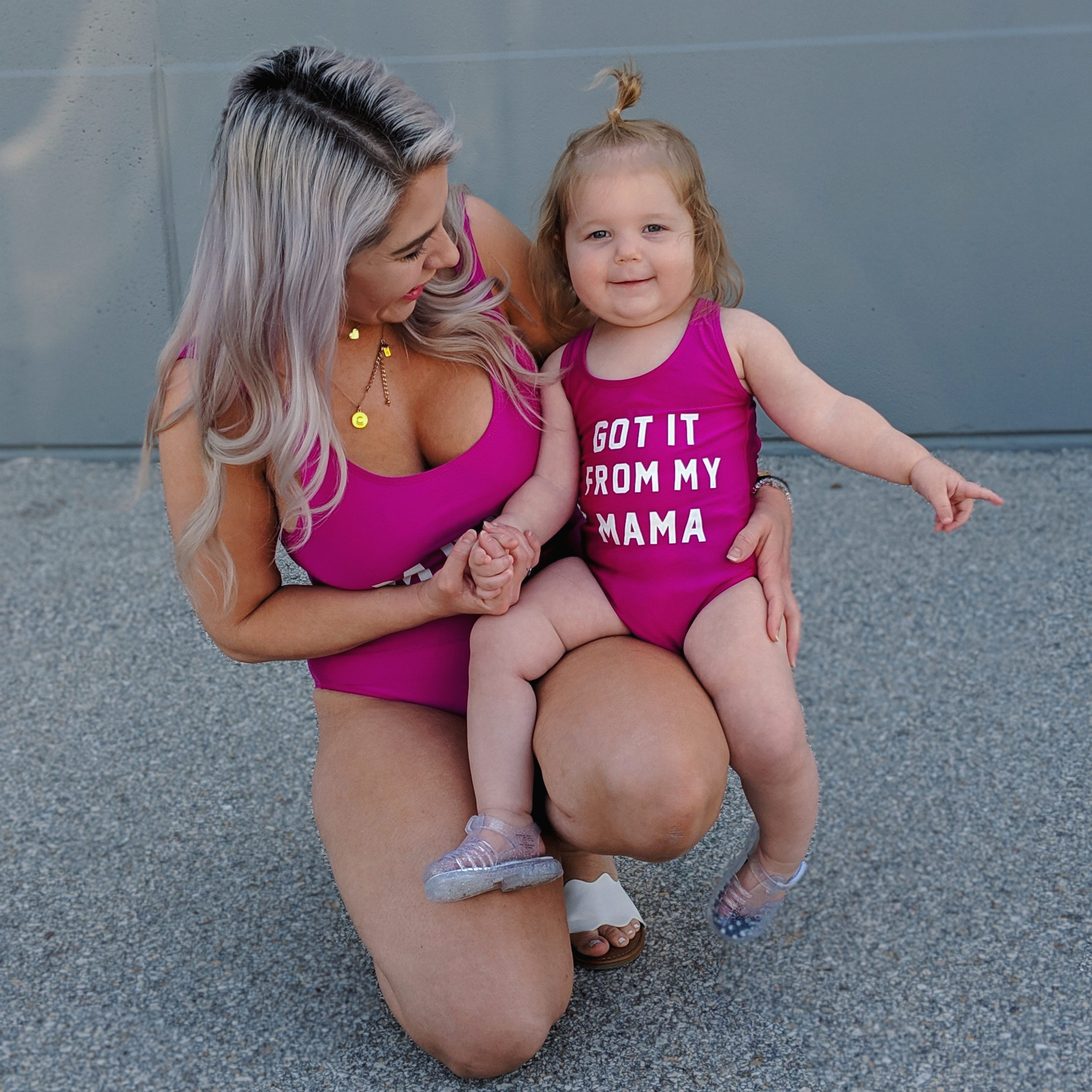 Since Blair just turned 2, we only have about 6 months of me still being in the water with her at swim lessons. Once she's 2.5, she can advance to Level 3 and won't need mom in the water anymore. It will be bittersweet–I'll miss our weekly swim date!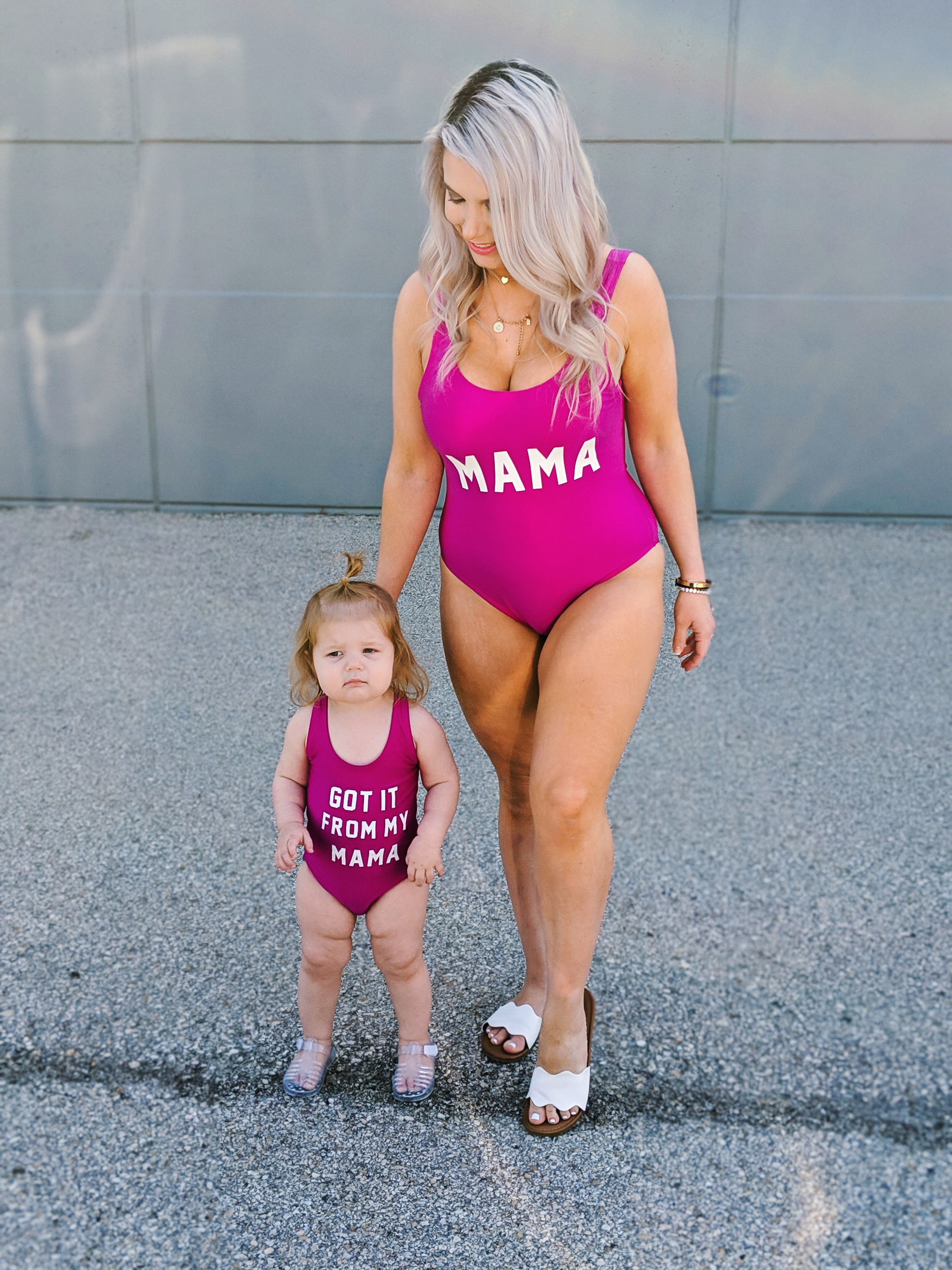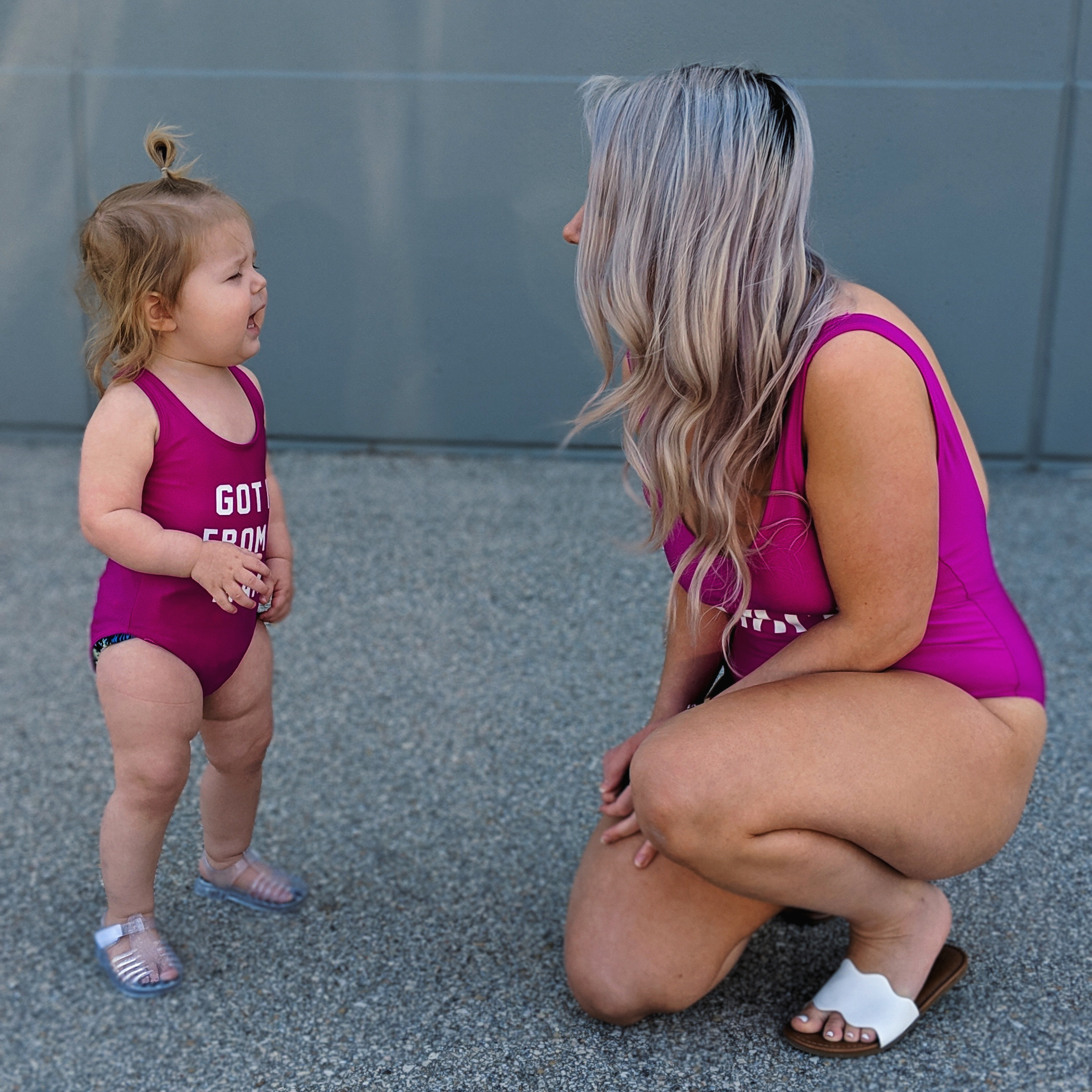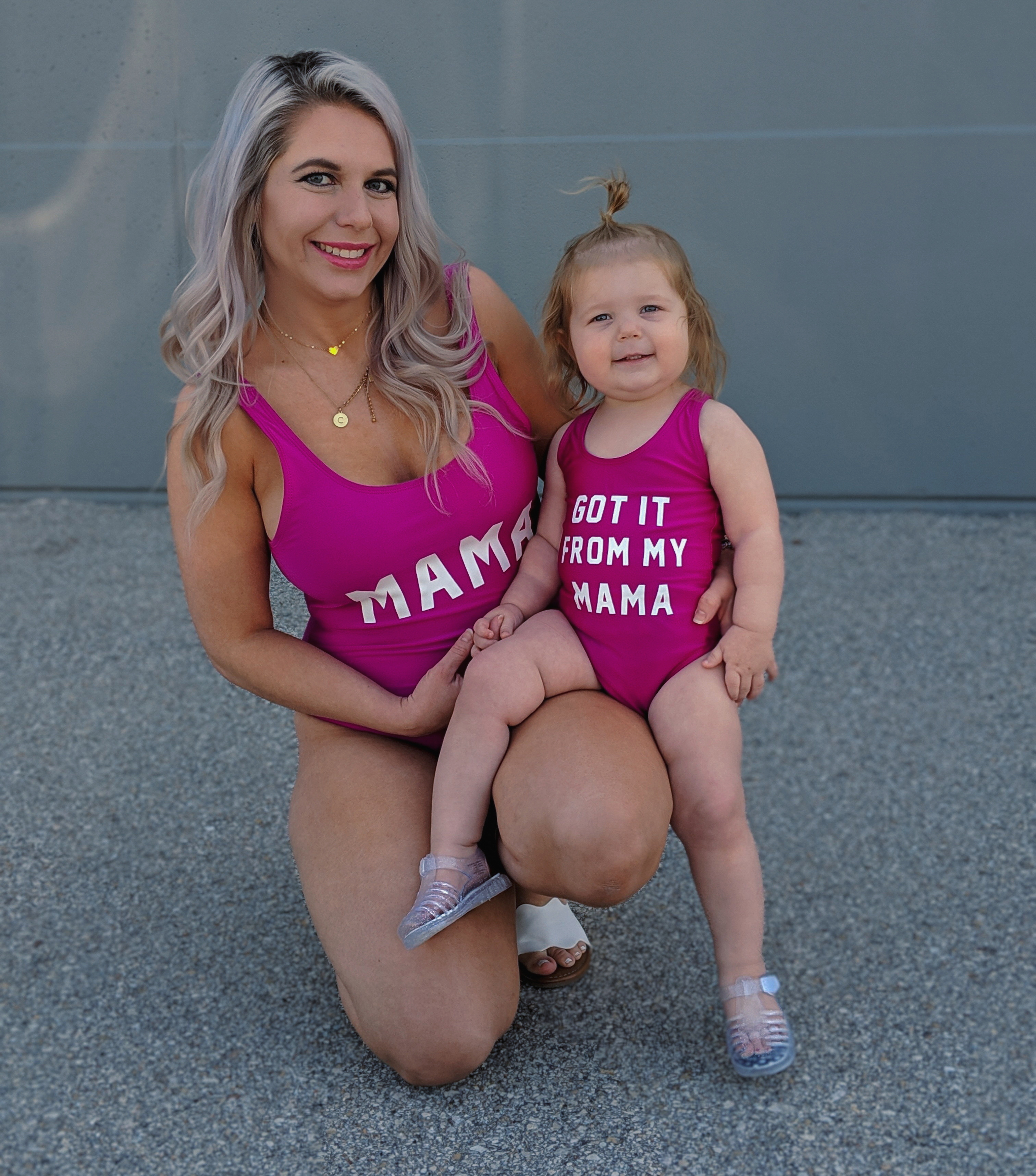 You can really see her personality coming out in these photos. Like most 2-year-olds, Blair is very sassy! But she's also very sweet and loving. And she still loves to snuggle her mama.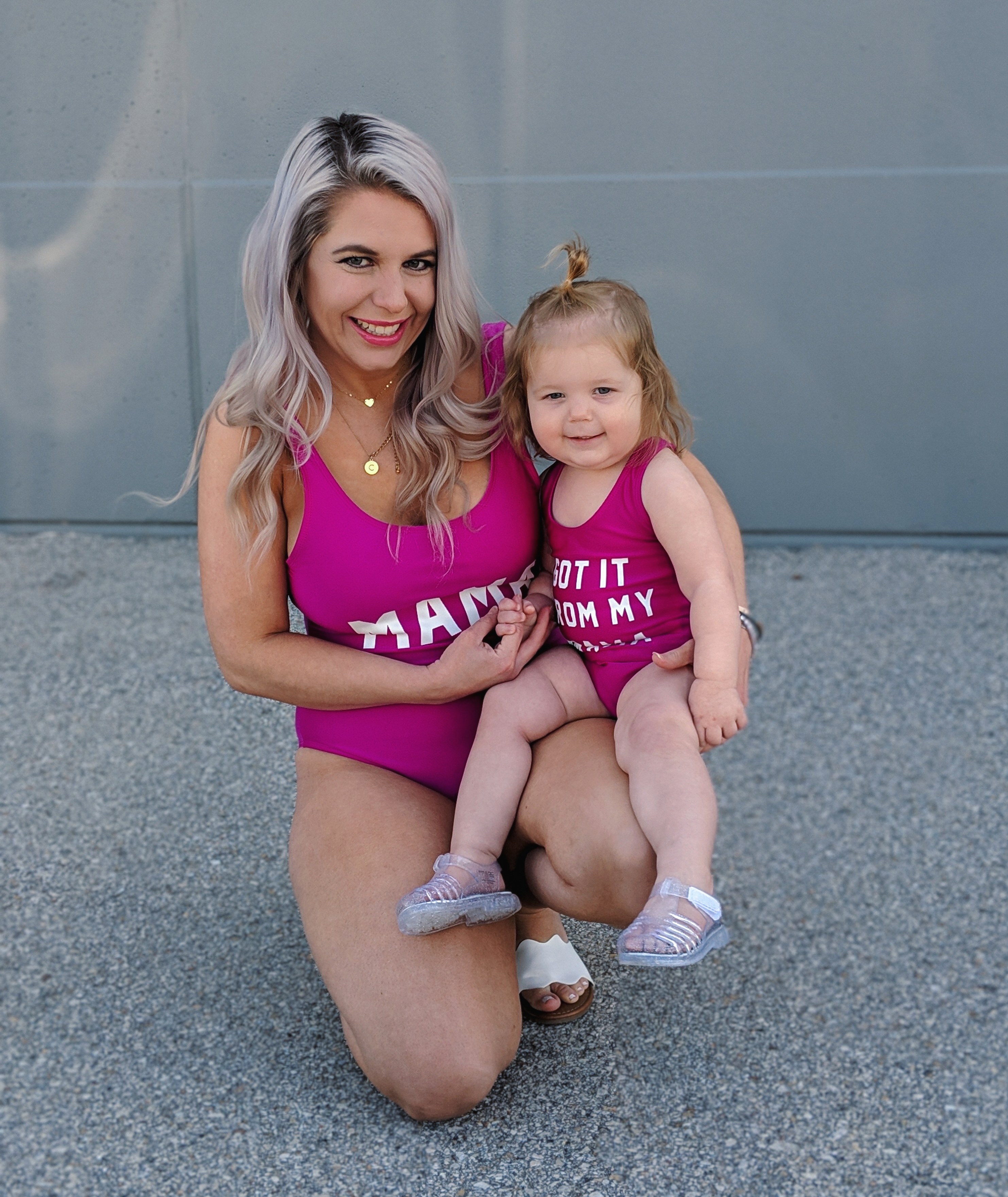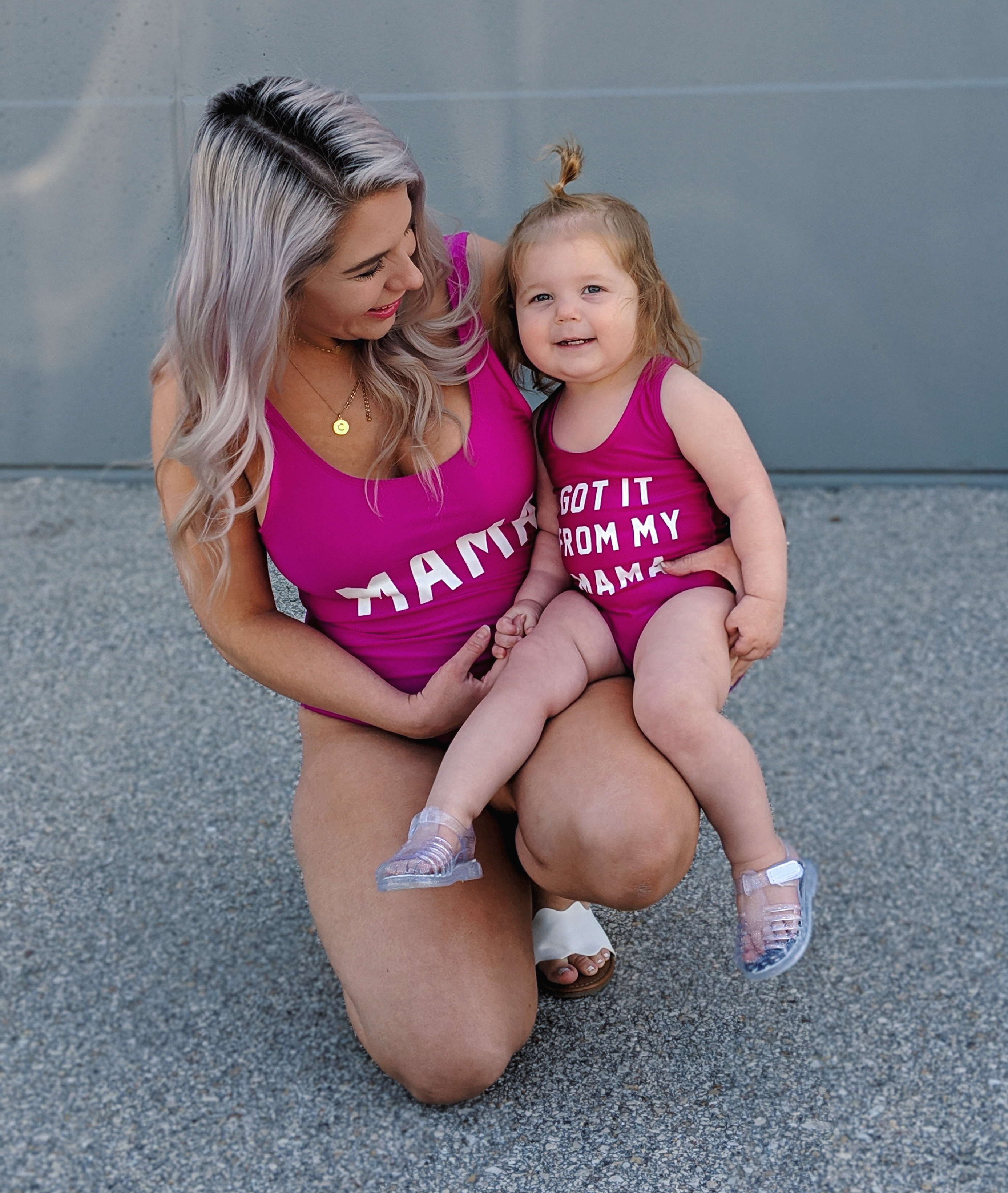 Shop these Cheap Mommy and Me Swimsuits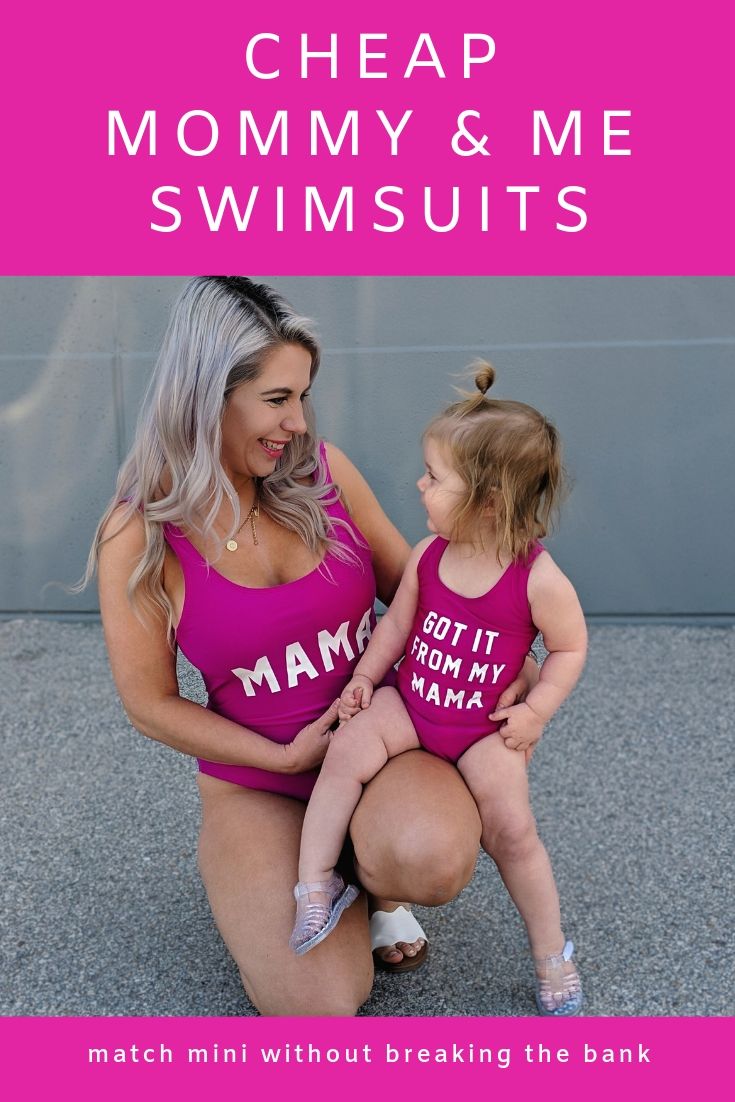 Pin these cheap Mommy and Me Swimsuits for later!
Read these next: