I got several fun pieces in the mail from Shein, so I thought it would be fun to do a Shein Try On Haul 2019 for you! I shared these pieces on my Instagram and LIKEtoKNOW.it earlier, but wanted to post them on the blog too. They're too good not to share again!

Shein Coupon Codes
Because I work with Shein on a regular basis, they gave me an exclusive Shein coupon code to share with you! Use Shein coupon code Q4covetbytricia to save 15% off your entire Shein purchase! The code works on all items on their site, not just the ones I'm featuring here. [If you're having any trouble using the code, send me a message and I'll help!]
I appreciate everyone who enters my code at checkout because it lets Shein know I'm doing a good job sharing their items with you. That means they'll let me do more try on hauls and other projects for you guys in the future. So, thank you for your support!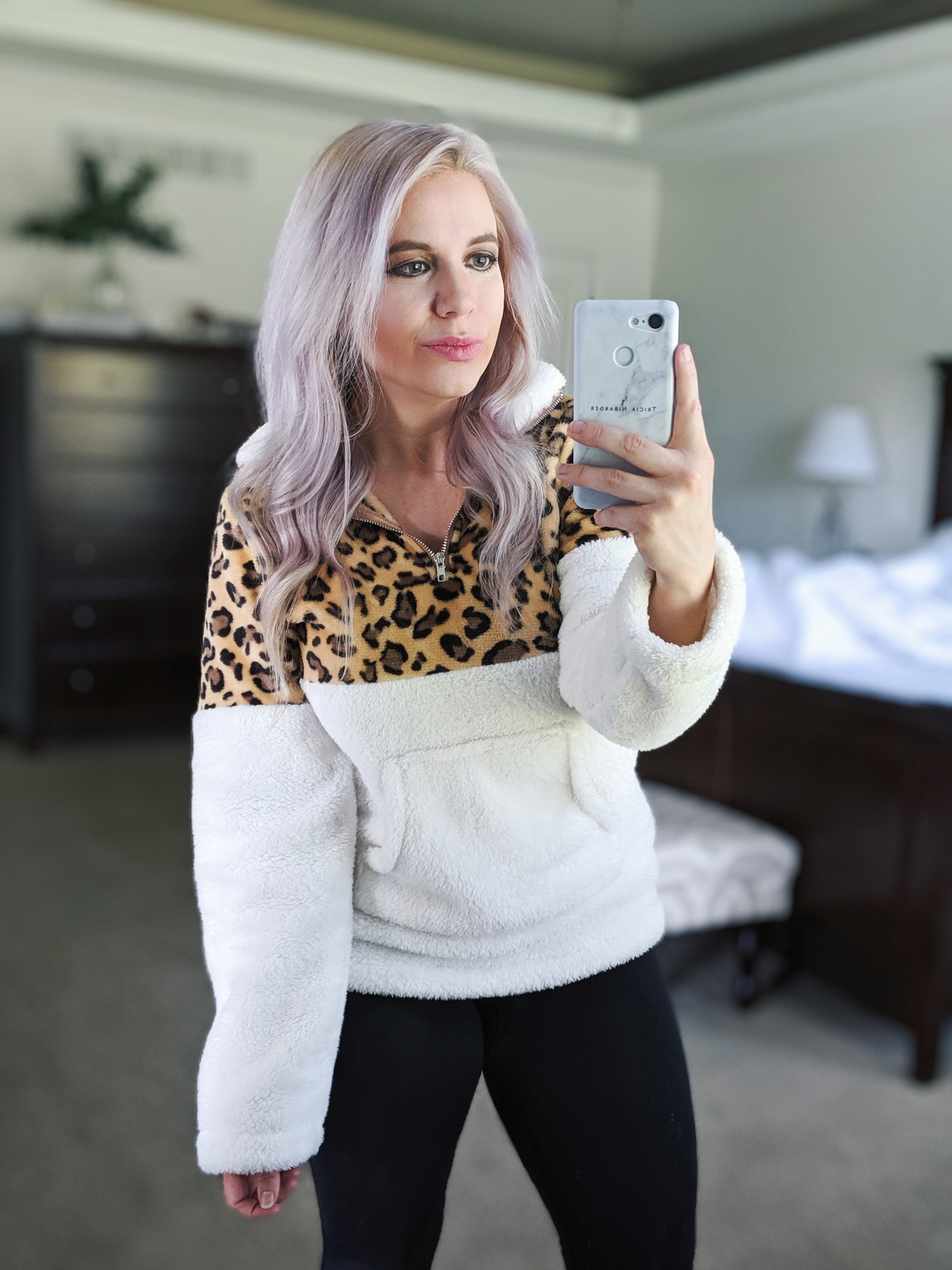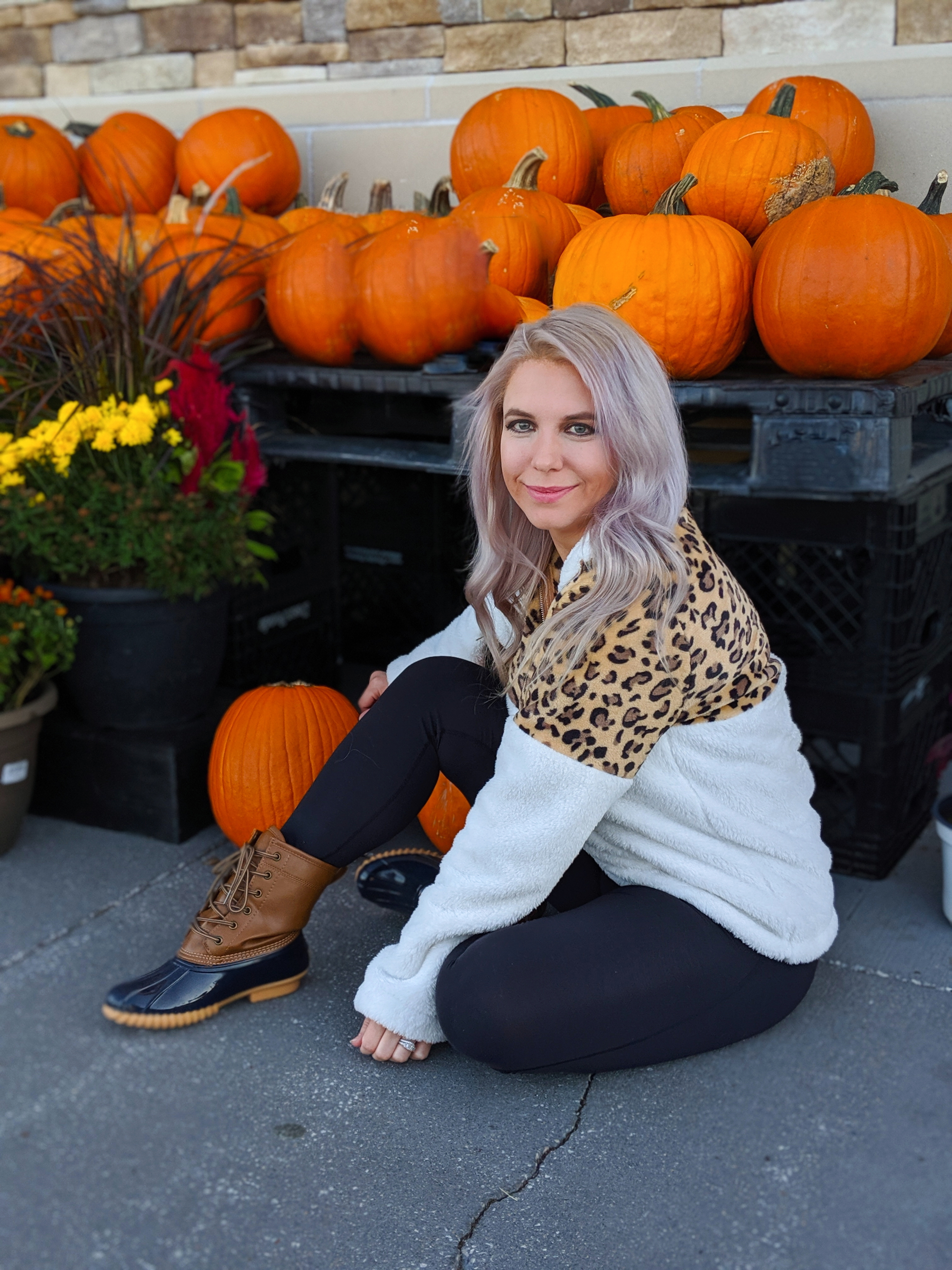 Shein Try On Haul 2019 – Leopard Pullover
SHOP THIS LEOPARD PULLOVER OUTFIT HERE!
This leopard print fleece pullover is my favorite piece of the entire Shein try on haul! I've worn mine several times already. Price is under $15 when you use my coupon code. I recommend sizing up if you have a larger chest, otherwise, stick with your normal size.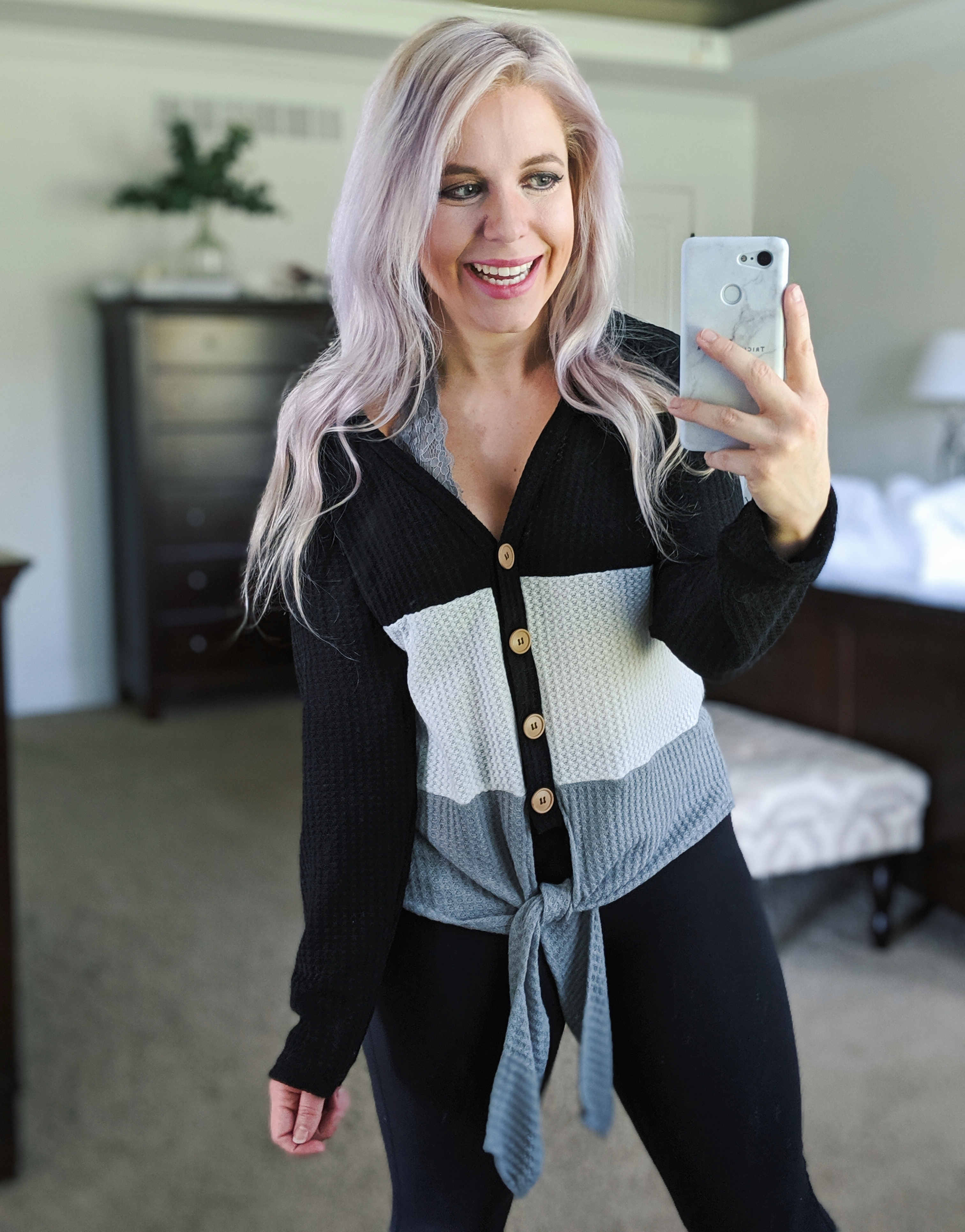 Shein Try On Haul 2019 – Tie Front Top
SHOP THIS TIE FRONT TOP OUTFIT HERE!
These tie-front tops have been trendy for a couple seasons now. The colorblocking on this one makes it stand out from ones I normally see. Priced about $15 with my coupon code and runs TTS.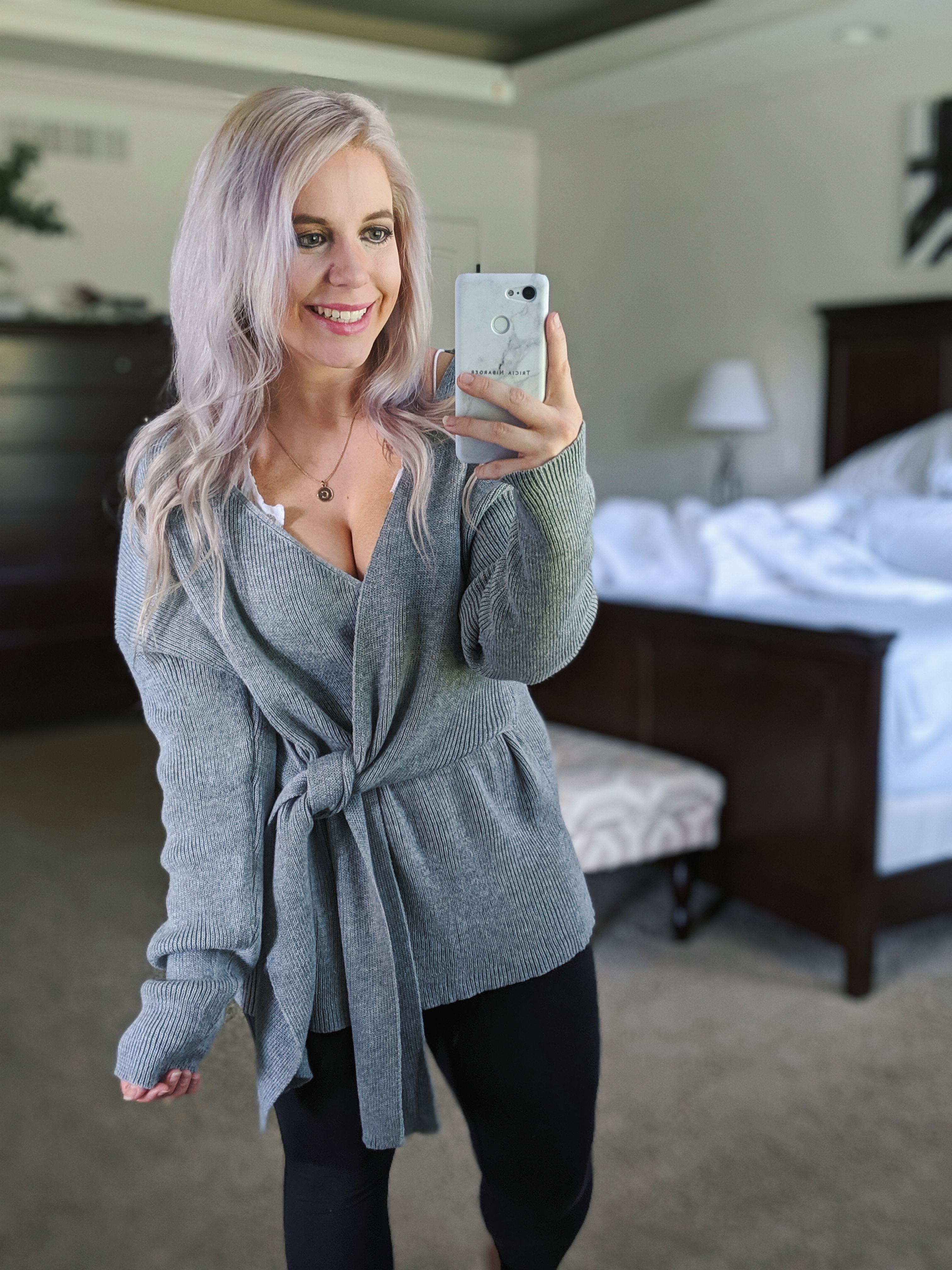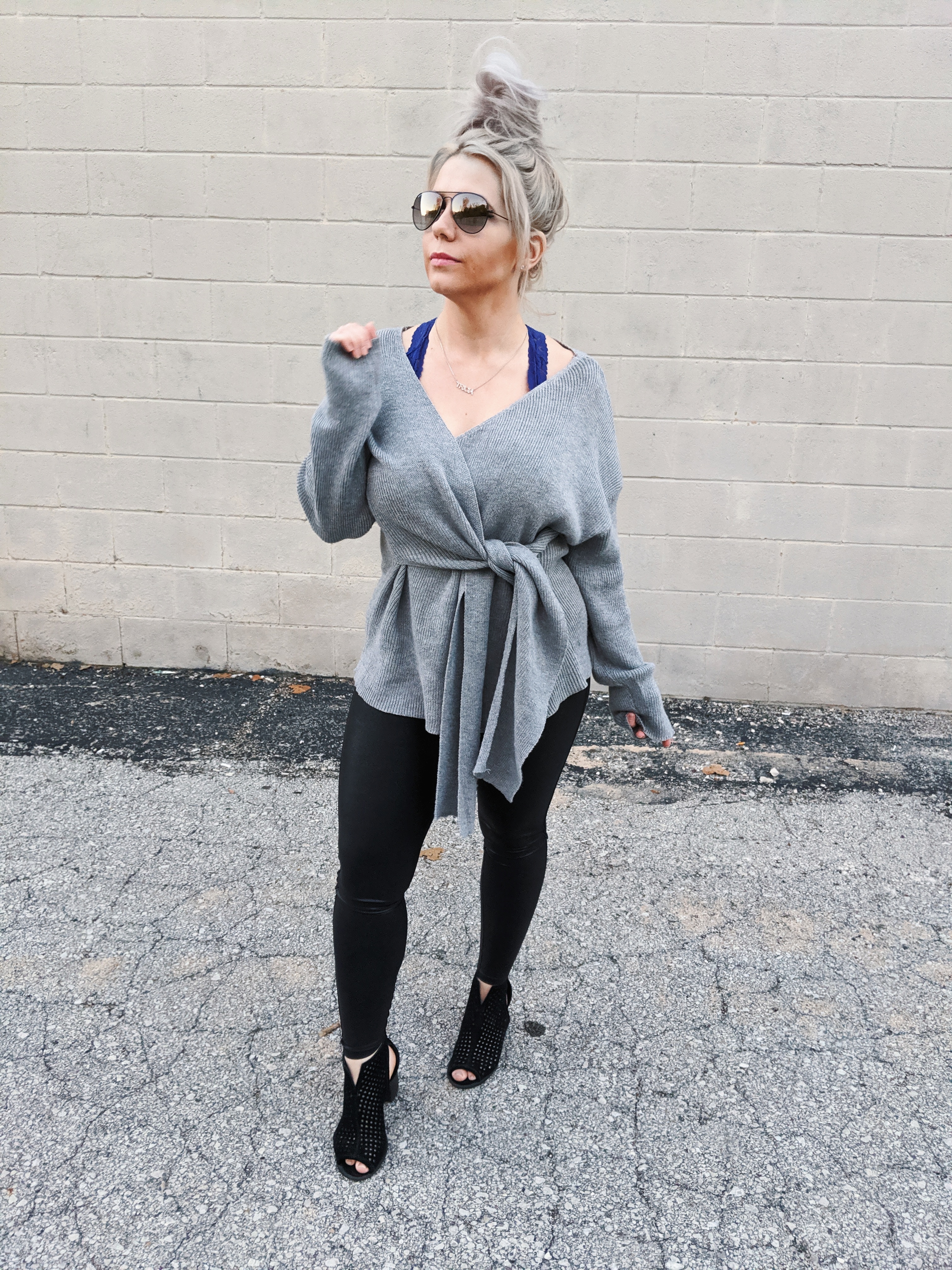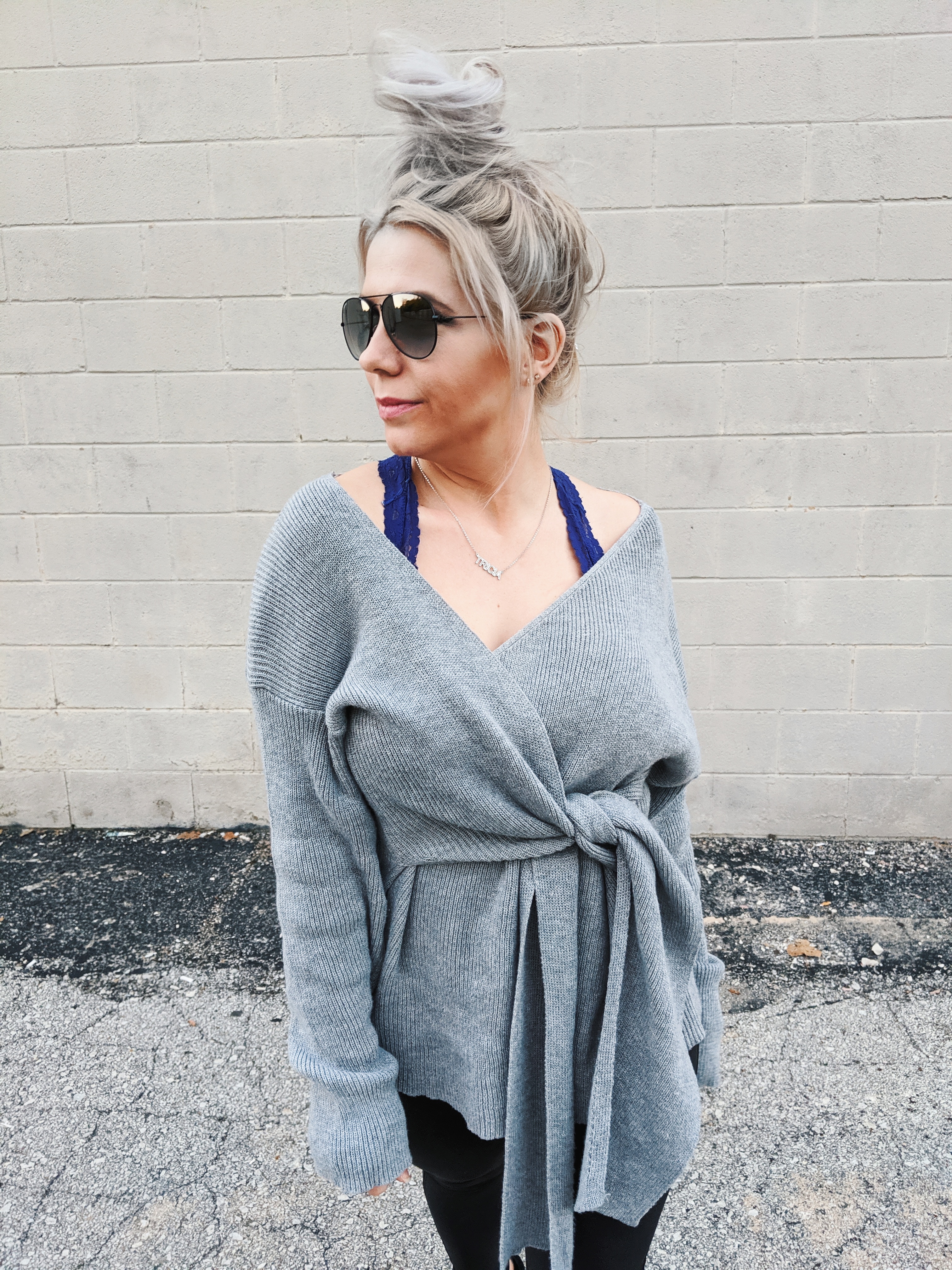 Shein Try On Haul – Unique Sweaters
SHOP THIS UNIQUE SWEATER OUTFIT HERE!
When I first saw this unique sweater, I knew it would be perfect to pair with the Spanx leggings I picked up on this year's NSALE. The length is perfect for leggings and the design is so unique. Priced about $20 with my coupon code, runs TTS.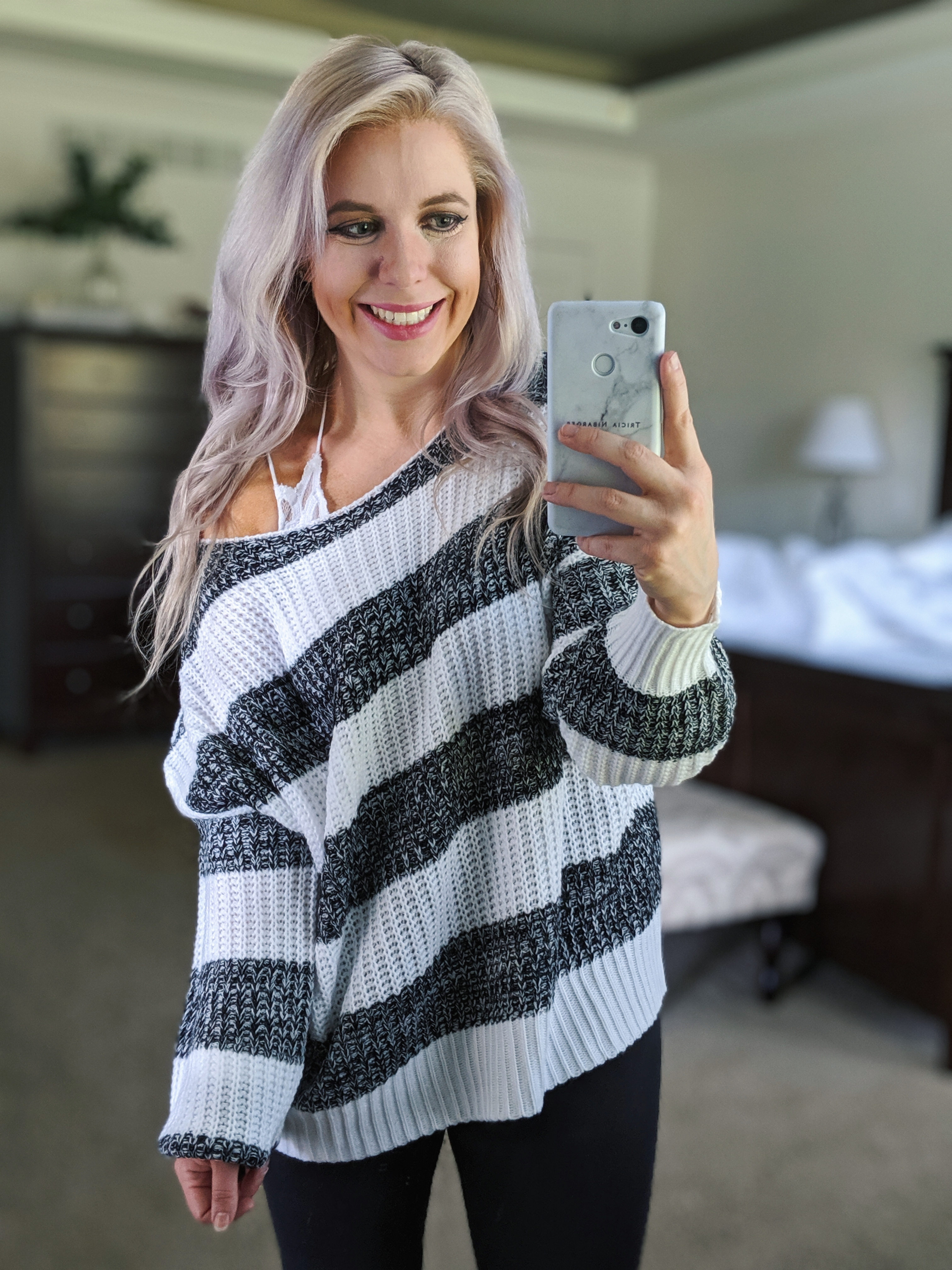 Shein Try On Haul 2019 – Striped Sweaters White and Grey
SHOP THIS STRIPED SWEATER OUTFIT HERE!
I love a good off the shoulder sweater to show off a cute bralette. This is one of my favorites! Plus, I'm always a fan of stripes. This sweater reminds me of one from an American Eagle try-on haul I did last year, except at a much lower price point. This striped sweater is under $18 when you use my coupon code. I suggest sizing up one for the oversized look.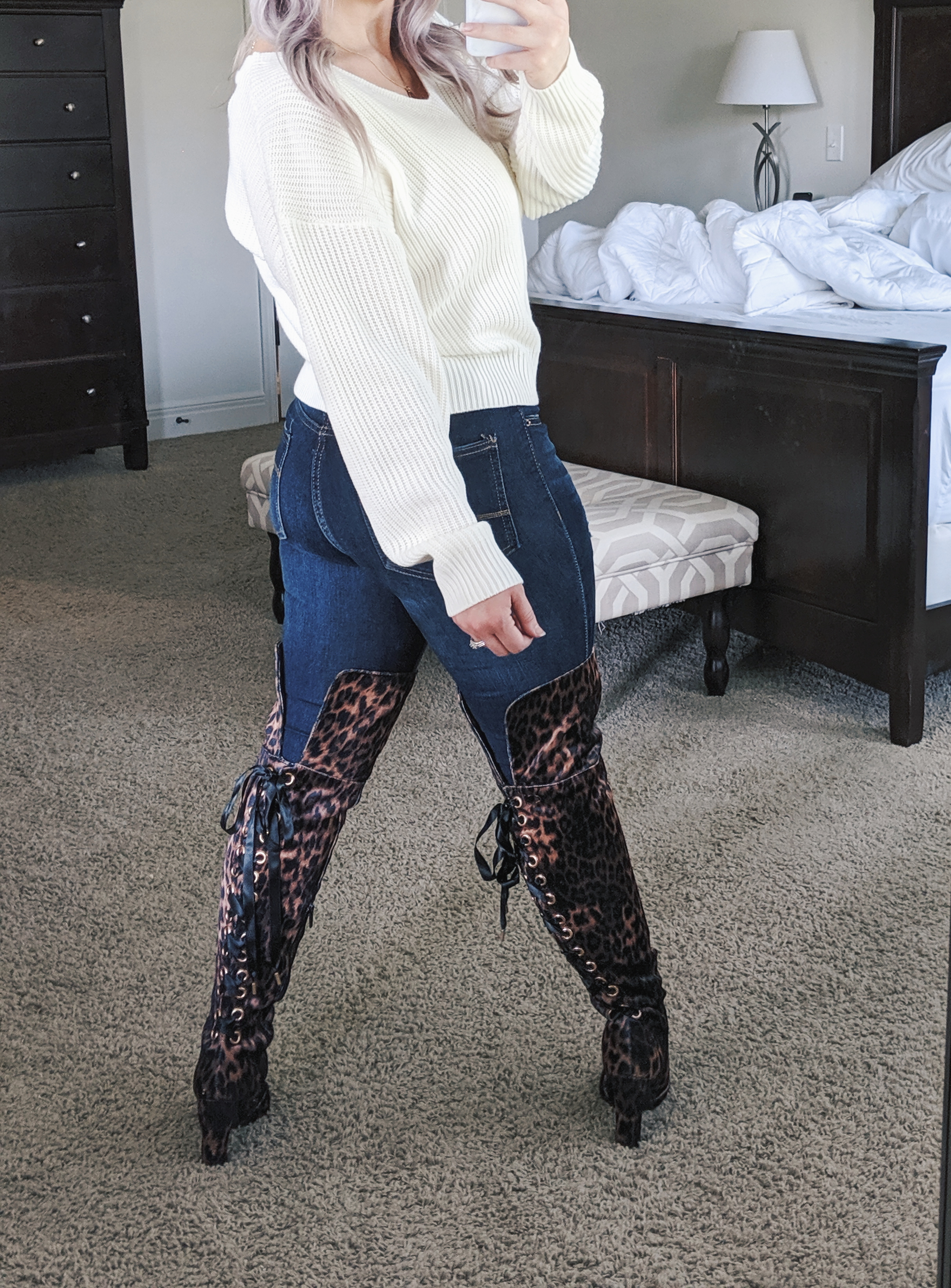 Shein Try On Haul 2019 – Leopard Print Boots
SHOP THESE LEOPARD PRINT OVER THE KNEE BOOTS HERE!
These leopard print over the knee boots are an amazing statement piece! The sweater I'm wearing has the cutest back, but I couldn't manage to get it and the boots in the same photo. You can see the back of the sweater much better here.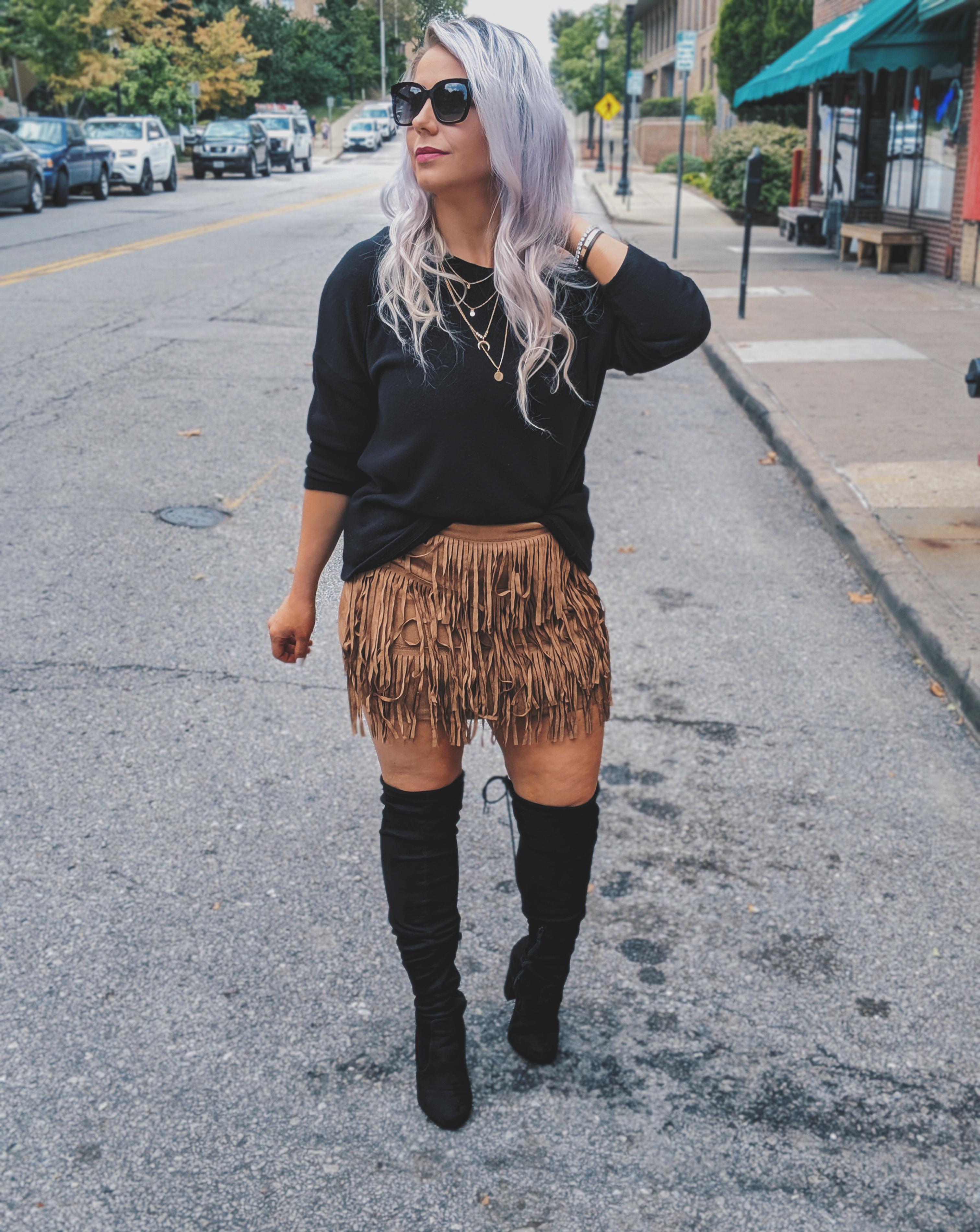 Shein Try On Haul 2019 – Fringe Skirt
SHOP THIS FRINGE SKIRT OUTFIT HERE!
I've shared this fringe skirt outfit on the blog before, but I wanted to add it to this post as well since it's one of my favorite Shein finds ever!
Shein Try On Haul 2019
That's all I have for this Shein try on haul! By the way, their prices are super low to begin with, but I always love checking out their sale section for some amazing finds at rock-bottom prices. Plus, you can stack my Q4covetbytricia Shein coupon code to save even more!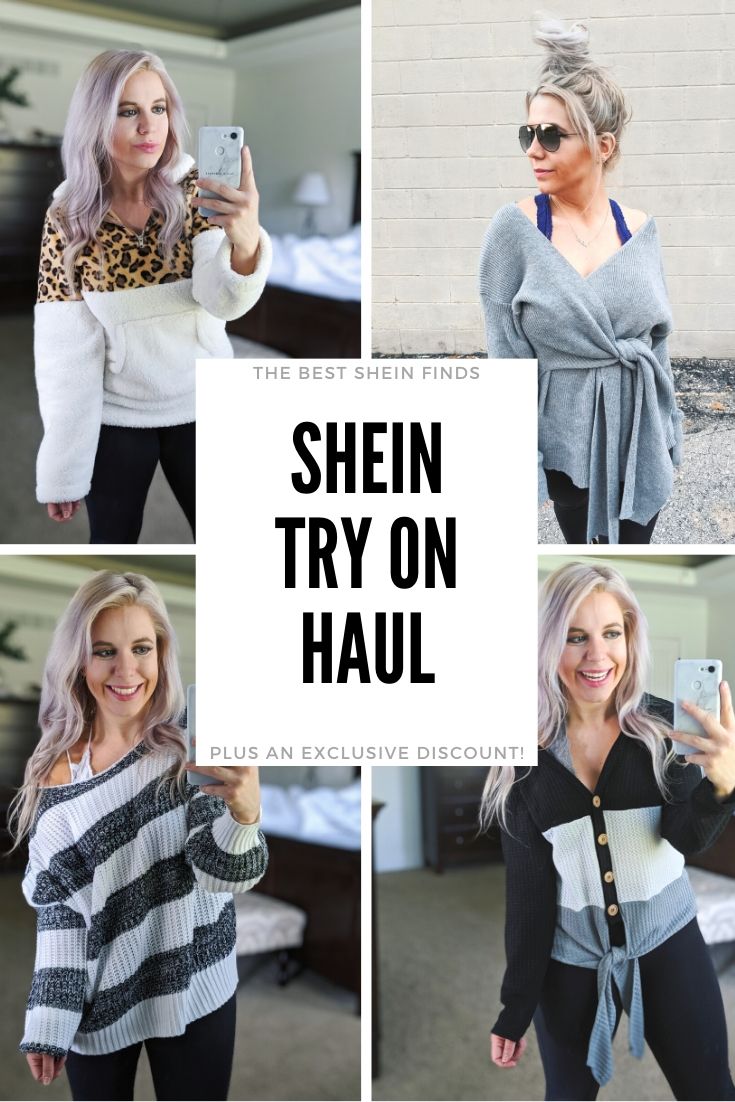 Pin this Shein Try On Haul 2019 for later!
Read these Next: