I'm so excited to start sharing fall outfits with you! I've shared several on my Instagram so far, but I've tried to hold off on blog posting until we are a little closer to the actual season. It's cool and stormy here in Kansas City this morning, so I'm rolling with the fall vibes and sharing some fringe skirt outfit ideas!

Sponsored by Shein.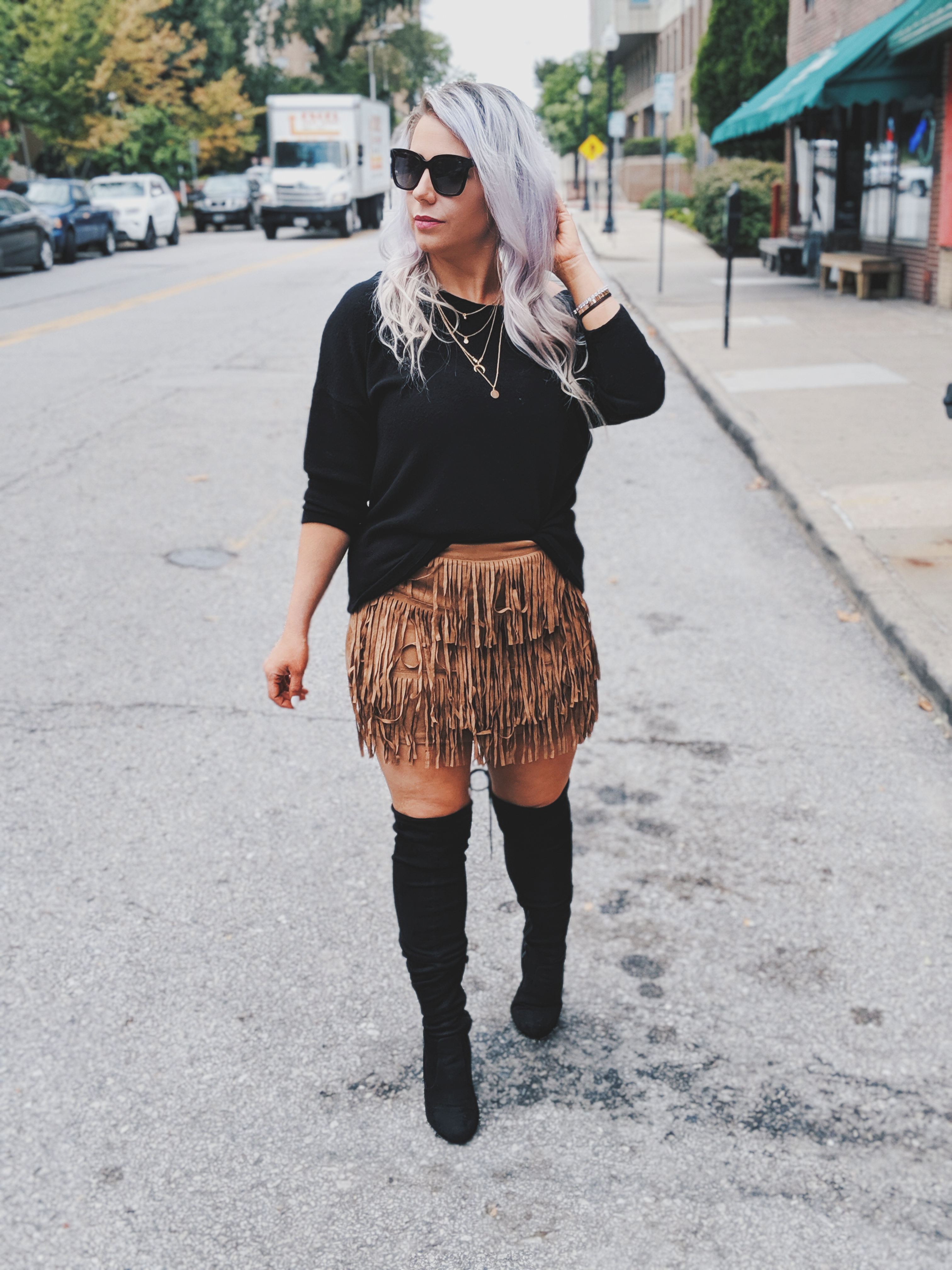 Shop this Look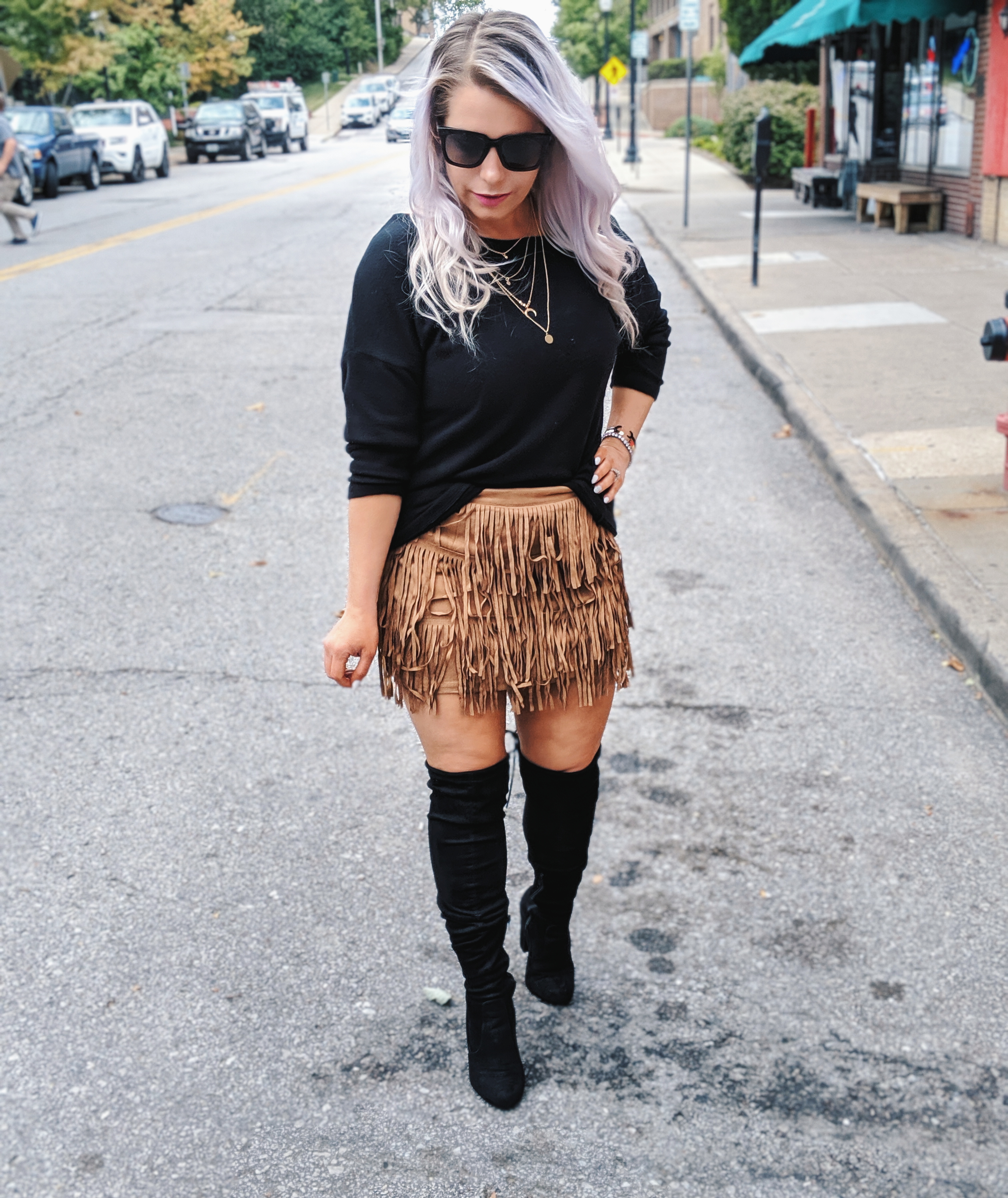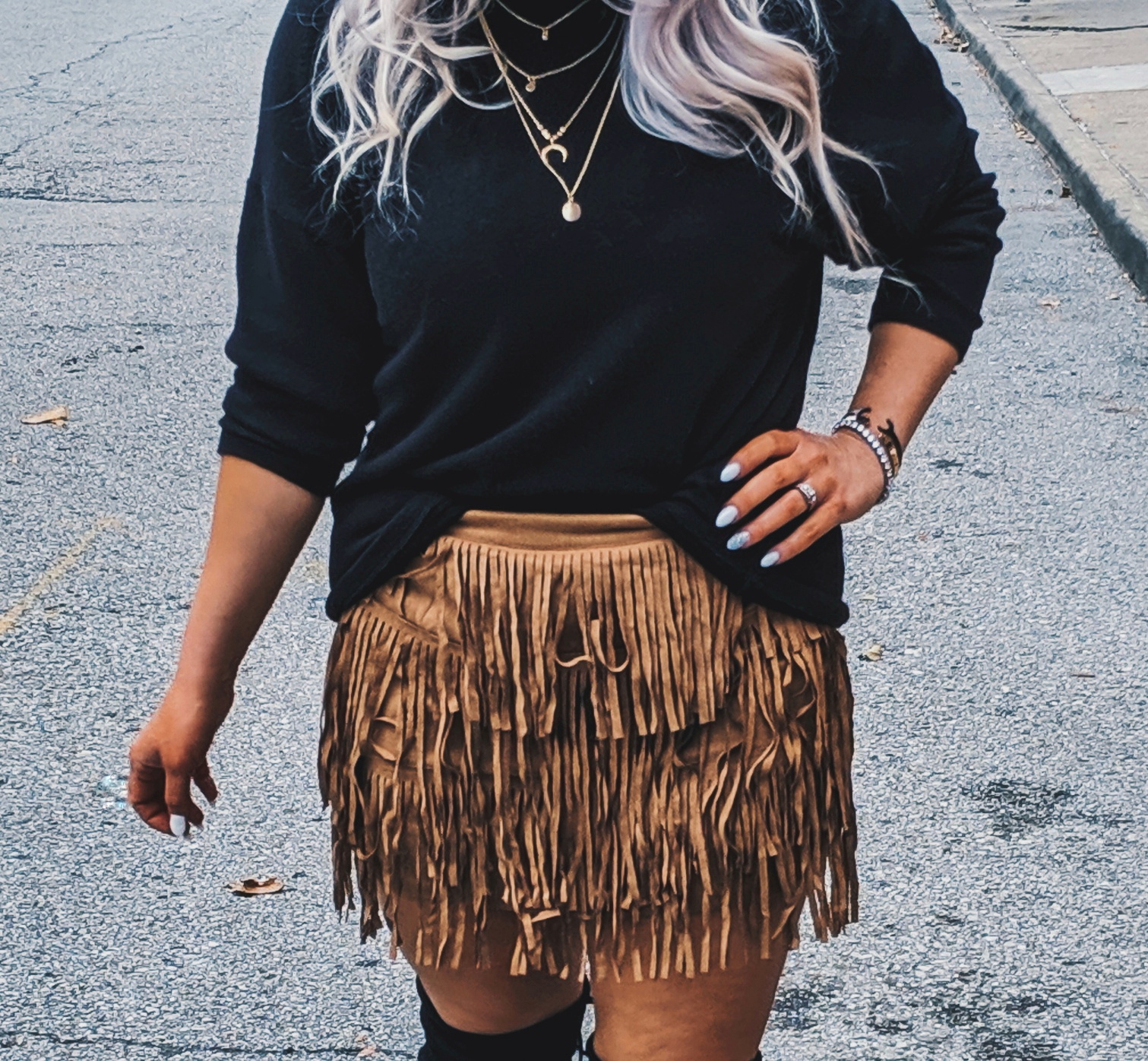 When I first saw this suede fringe mini skirt, I knew I had to have it! It was only $17, so I will admit I was a bit concerned about the quality at that price point.
But when I received the skirt, I was pleasantly surprised! The quality is great, and it's the type of item that would sell for 3x that amount at some boutiques.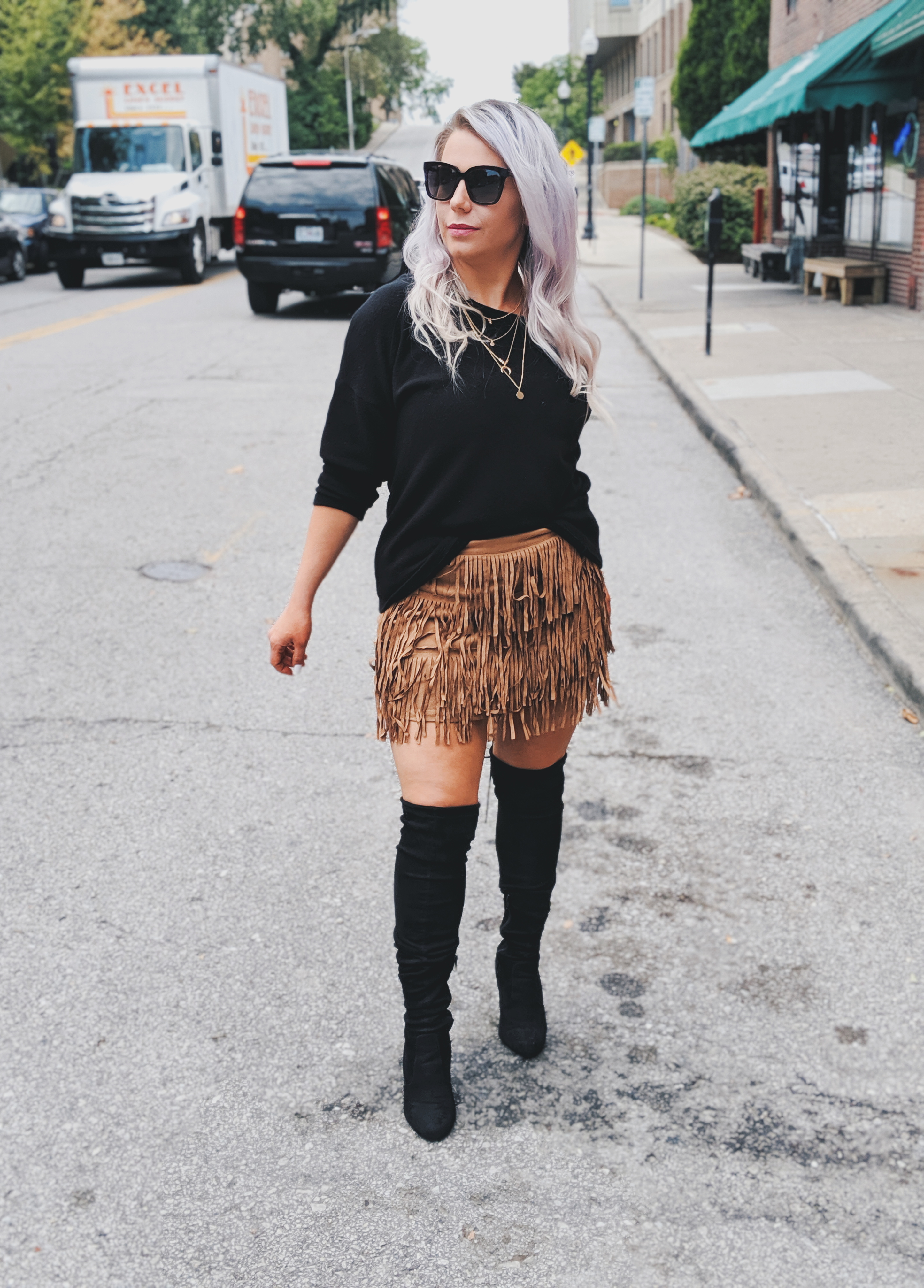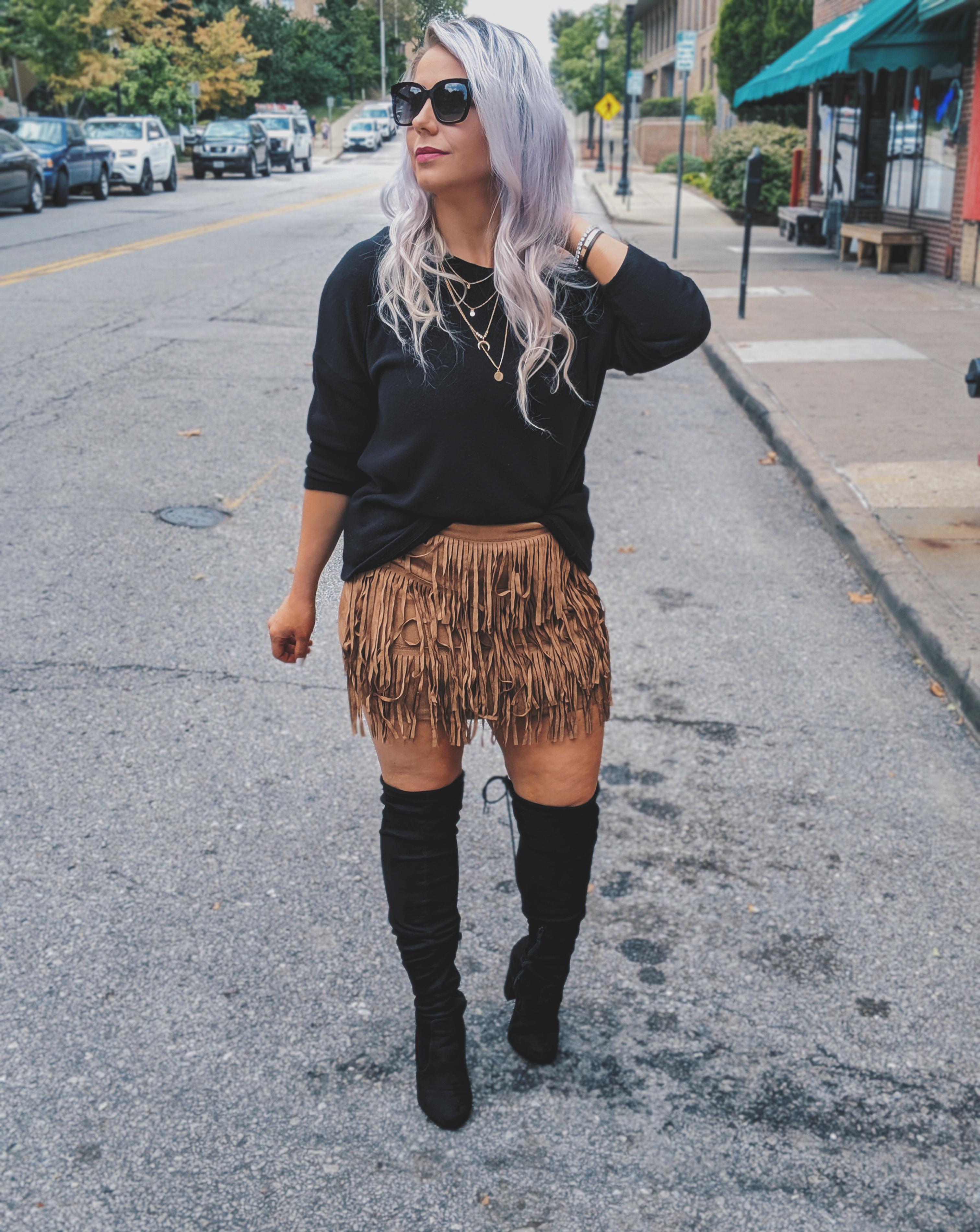 Is Shein legit?
This skirt is from Shein, which is one of my favorite places to find cute, affordable clothes online. Whenever I post about them, I always get at least one person messaging me to ask, is Shein legit?
The answer is yes–I have probably 10-15 pieces from them in my closest, and I've only ever disliked one item I got from them. Considering how affordable their items are [I mean, they have an entire section devoted to items under $5], I consider that a good success rate.
My Shein packages usually arrive between 1-2 weeks after ordering [for reference, I live in Kansas]. I don't pay for upgraded shipping, but it is offered.
You can also find hundreds of Shein items on Amazon Prime, too. Pricing can vary from Shein's actual site, but you'll receive the items quickly and often have the benefit of free returns. Just be sure to verify the item you're looking at says "Prime & Free Returns"!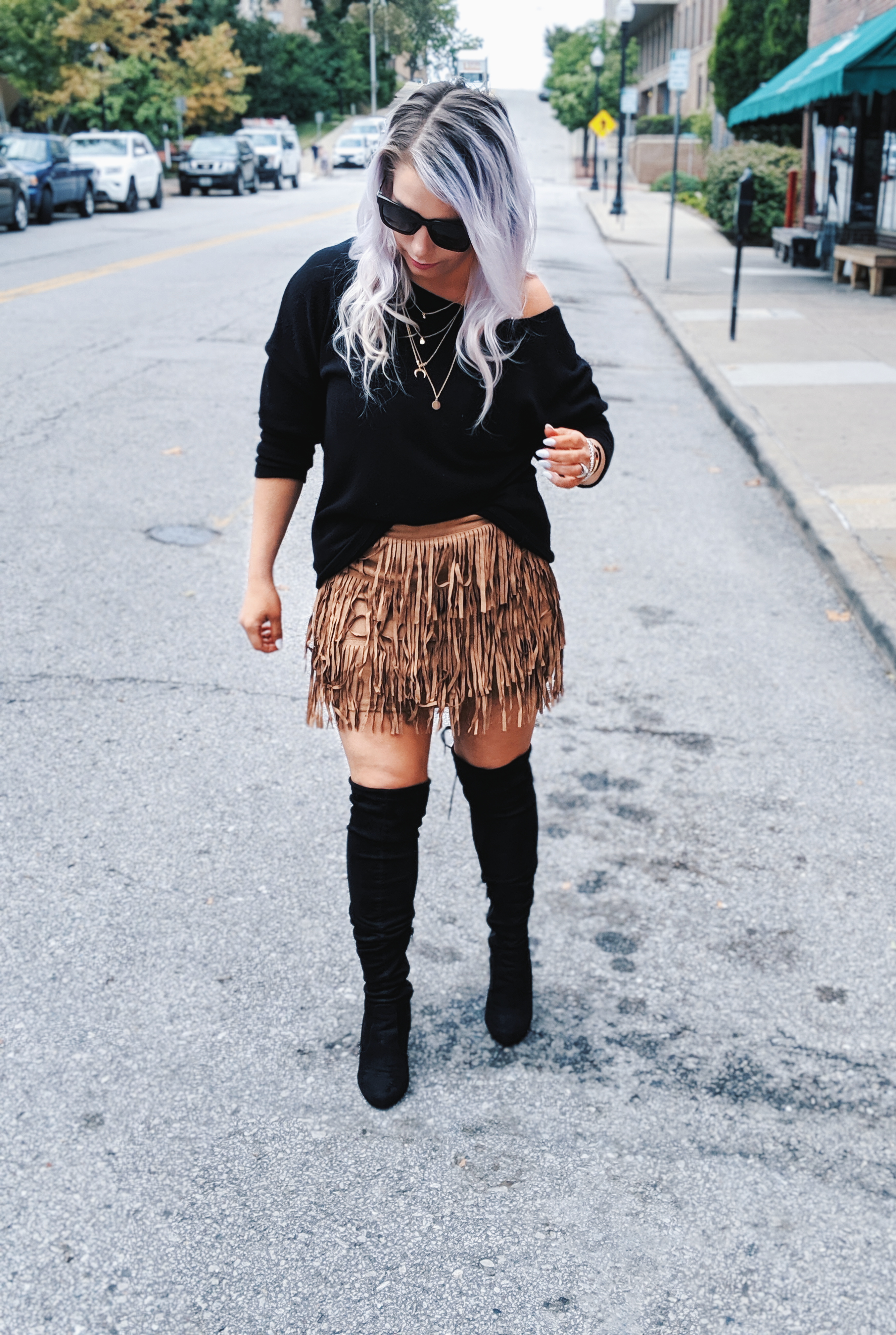 Shein Coupon Code
If you want to grab a fringe skirt for your fall outfits, make sure to use my special Shein coupon code! Code Q3covetbytricia gets you an extra 15% off any purchase at Shein through 9/30/19.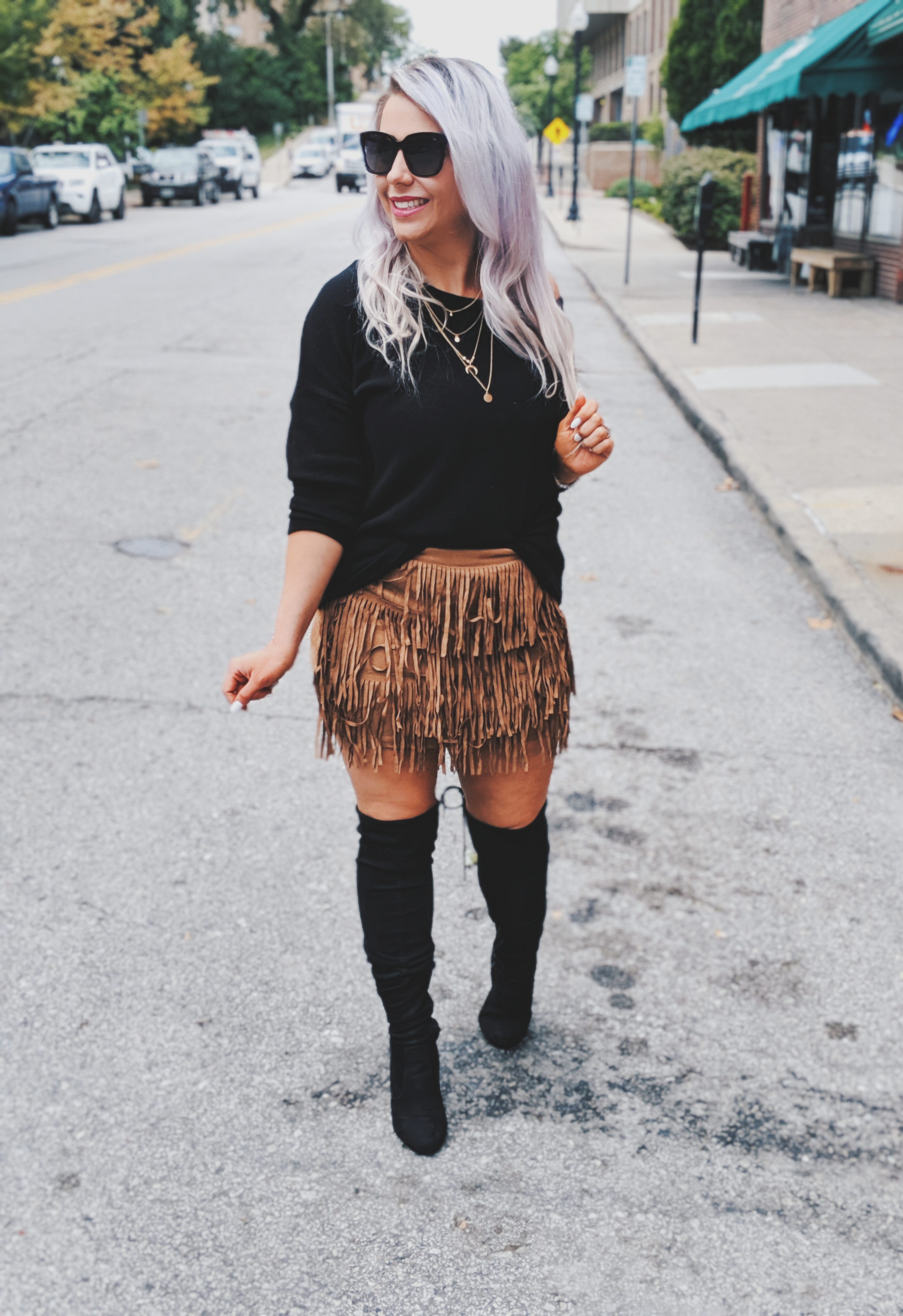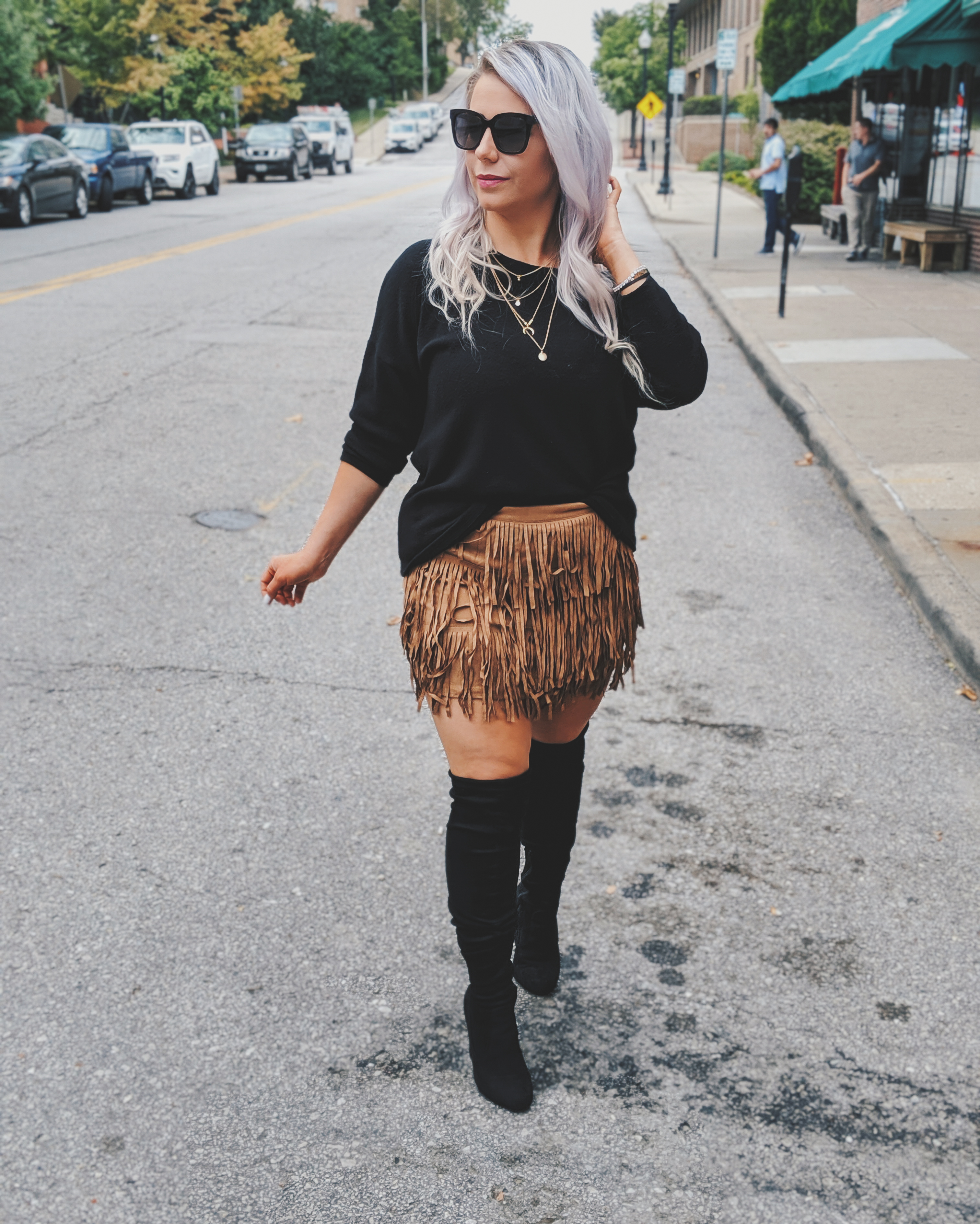 Fringe Skirt Outfit Ideas for Winter
Since this skirt is made of suede, it can easily transition into winter as well. Just add some tights underneath and you're set!
This fringe skirt pairs very well with a larger, oversized sweater, which helps balance the short skirt. I'm actually wearing the sweater I wore in this post from back in January 2018–make sure you check out that post to see the back of this sweater because it is SO CUTE.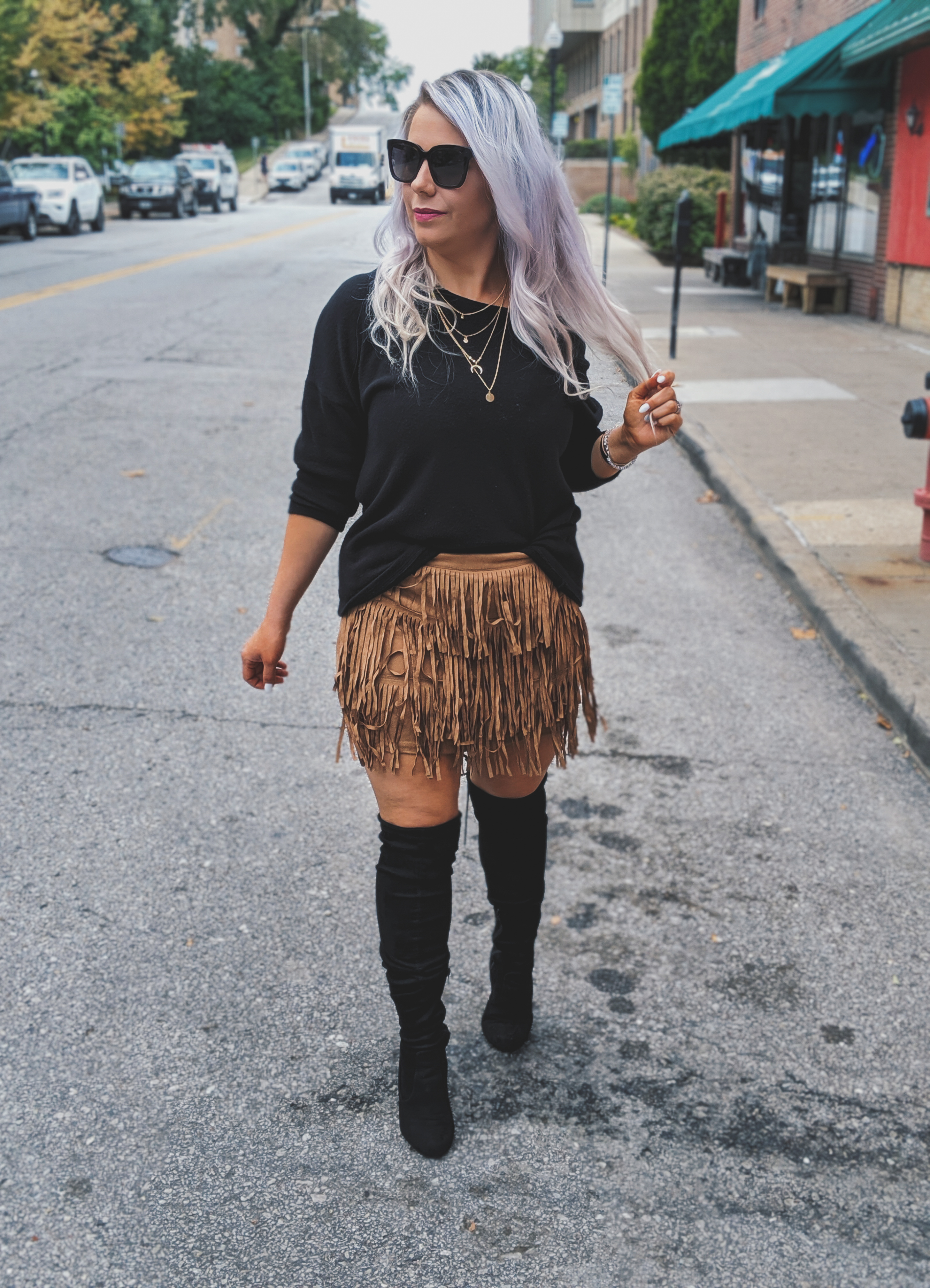 I've linked this entire look below!
Don't forget to use my Shein coupon code Q3covetbytricia to save 15% on your Shein purchase. That code is good through 9/30/19, but they send me new codes regularly so feel free to message me for a new coupon code if you're reading this post later.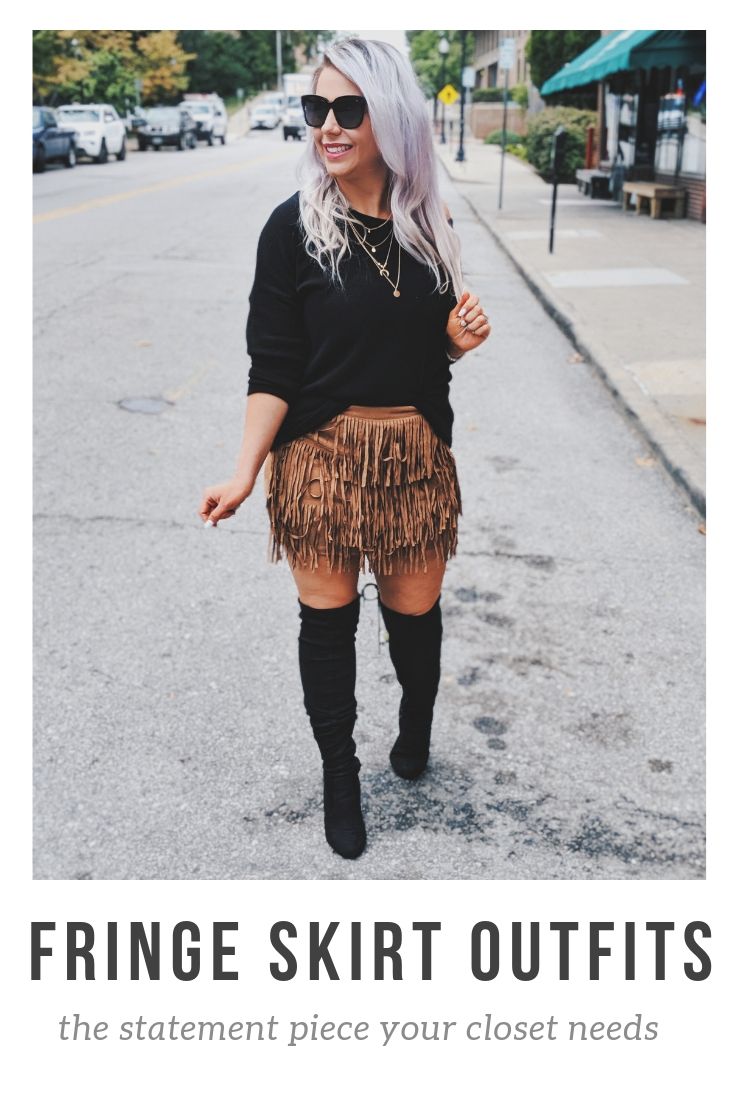 Pin fringe skirt outfits for later!
Read these next: