Studded sandals are one of the hottest trends for 2020! The Steve Madden Travel Sandal is all over Instagram, and for good reason. But, I know the price is more than some people want to pay for sandals. So, I scoured the Internet to find the best studded sandals for 2020 at all price points!

This post contains affiliate links. Please see our Legal page for more information.
Steve Madden Travel Sandal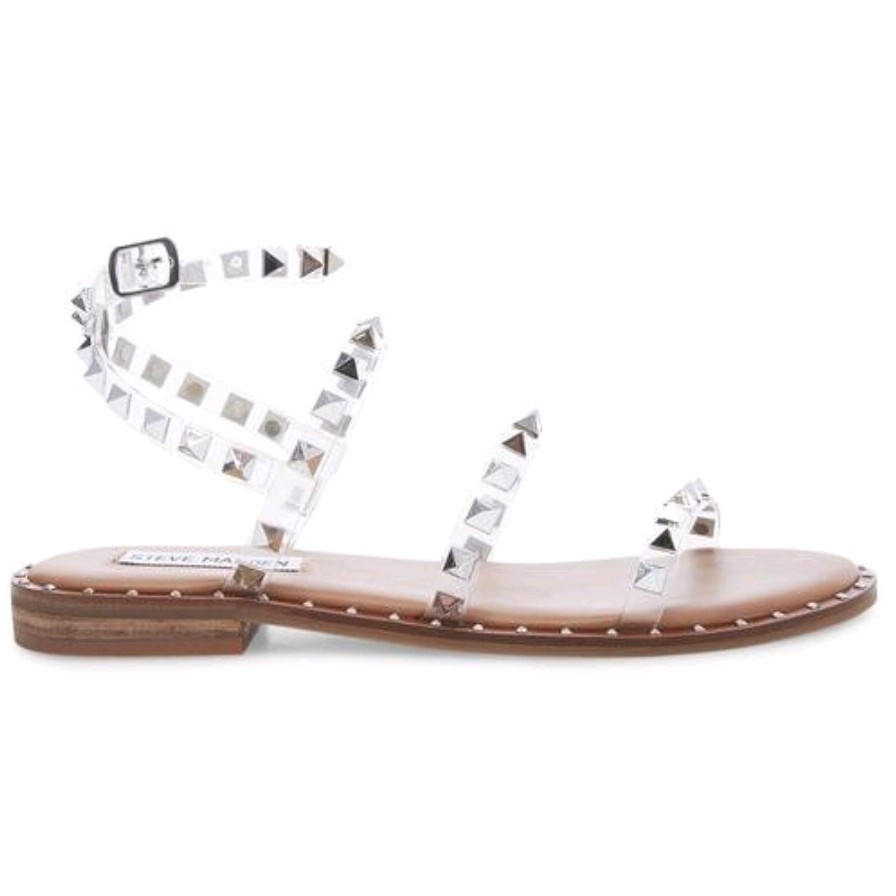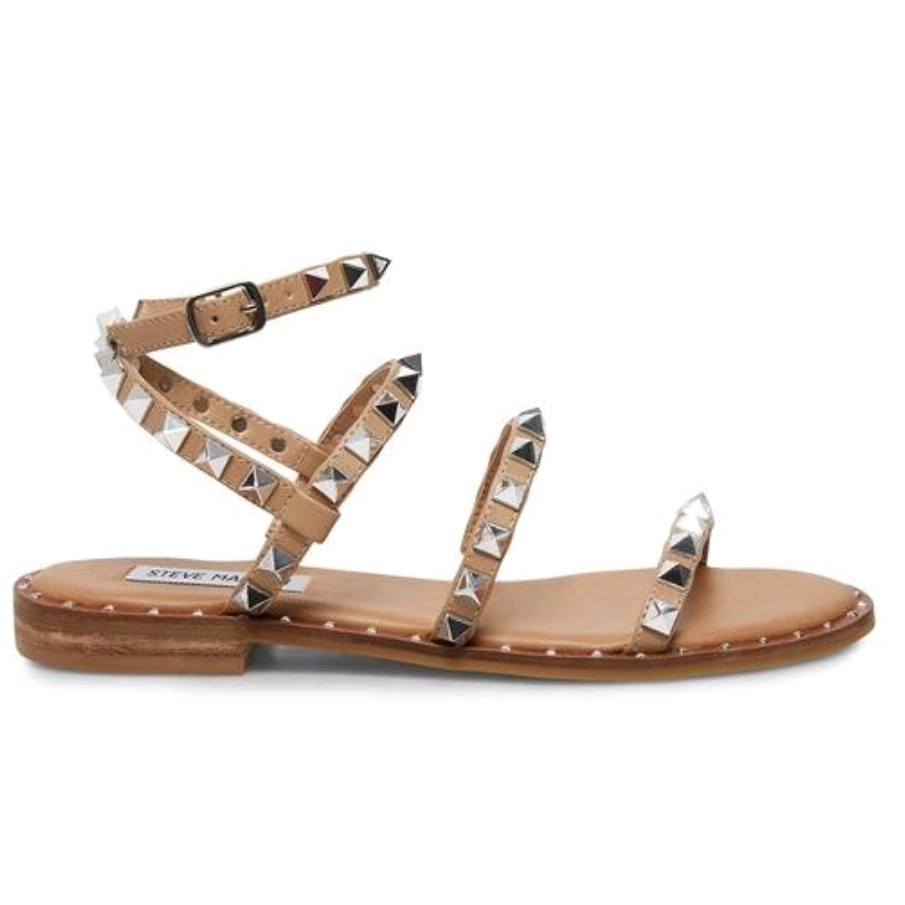 Steve Madden Travel Sandal Clear // Steve Madden Travel Sandal Tan
If you follow Instagram fashion bloggers, you've no doubt seen the Steve Madden Travel Sandal. This is arguably the hottest sandal of 2020, and both colors are in high demand. They retail for about $81, but you can save 20% by signing up for a free SM Pass account on the Steve Madden website.
I'll also share on my LIKEtoKNOW.it when I see them on sale, so follow me there for sale alerts!
Steve Madden Travel Sandal Dupes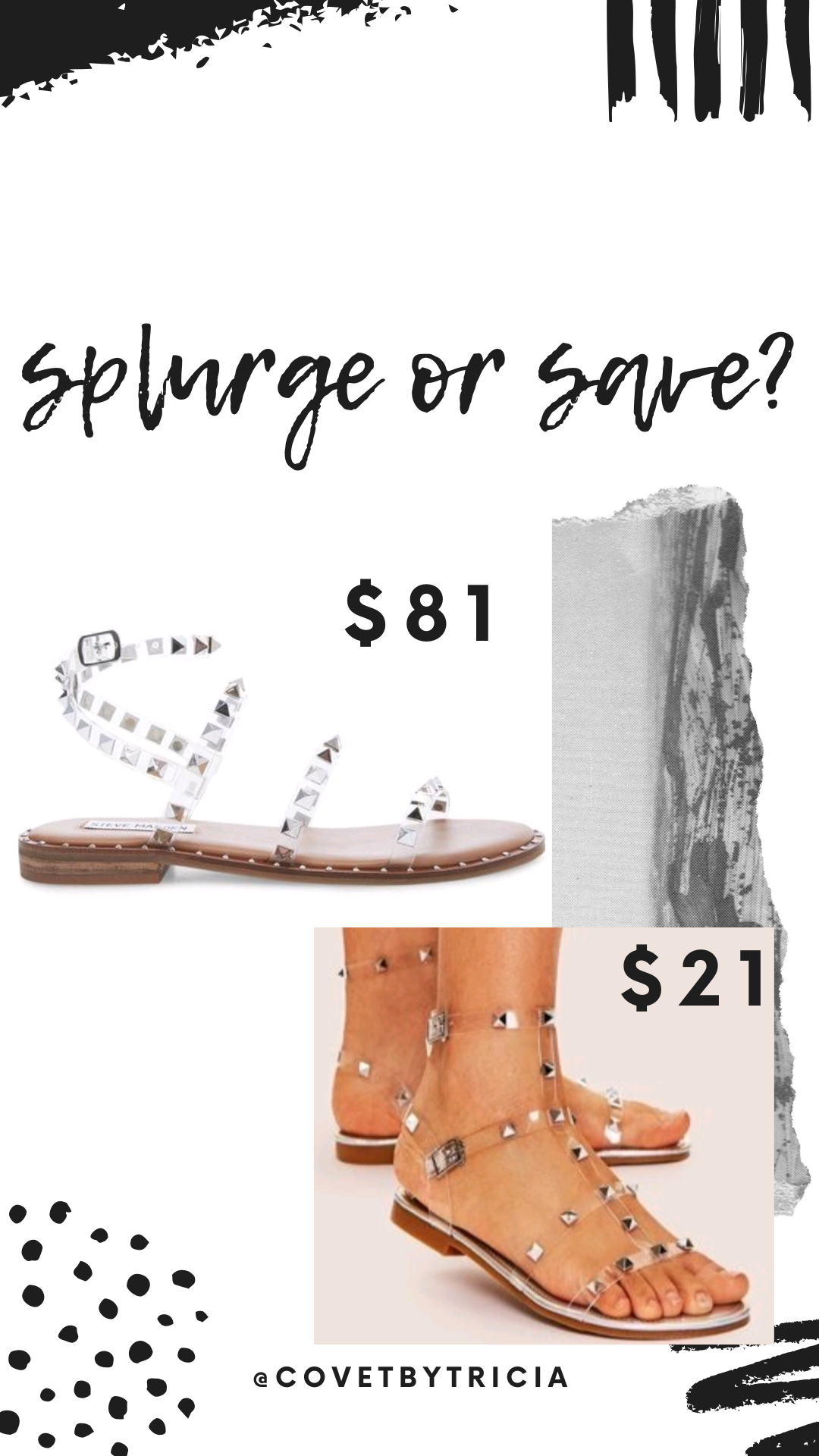 Steve Madden Travel Sandal Clear // Shein Clear Studded Sandals
I found a similar $21 dupe for the clear studded sandals at Shein, one of my favorite online shops. Here's a link to the Shein dupes — use my Shein coupon code T2covetbytricia to save even more on your Shein order!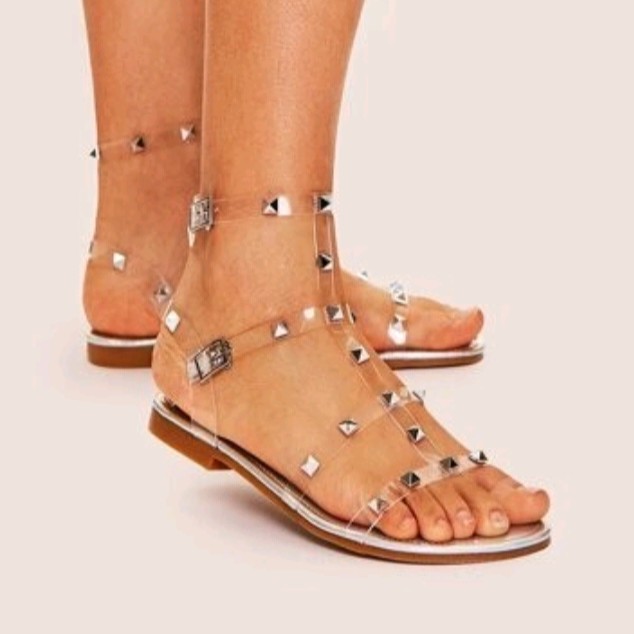 As of now, the Shein version has 800+ reviews with an almost-perfect 4.8 star average. Reviewers say they run true to size. I ordered a pair for myself earlier today! (Update: I got mine and wore them here! They're true to size and super cute!)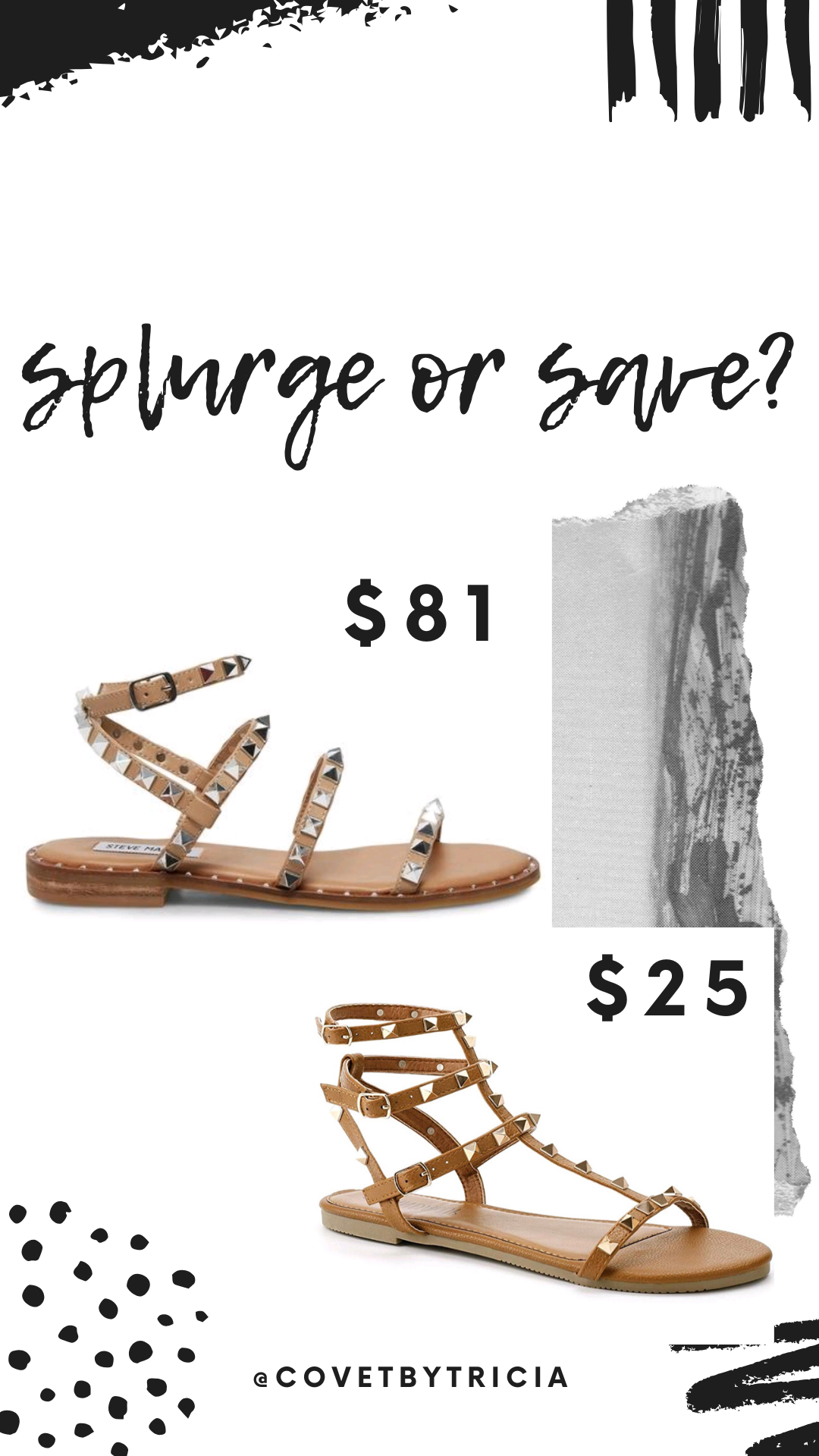 Steve Madden Travel Sandal Tan // Amazon Dupe Version
If you prefer the tan style, check out these dupes I found on Amazon. They have 500+ ratings with about a 4.5 star average.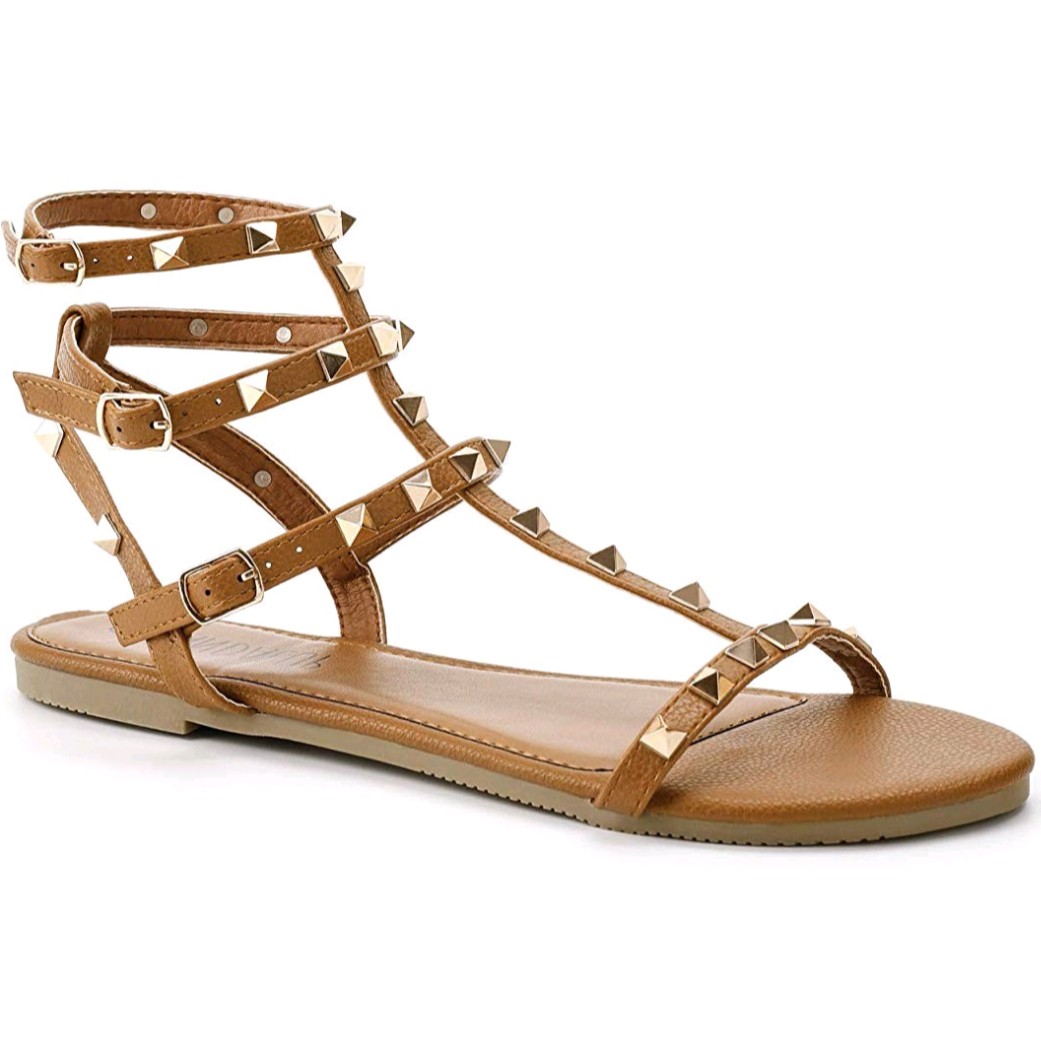 The Amazon version is also available in 5 different colors, so you can match any outfit. Reviews say they are comfortable and run true to size.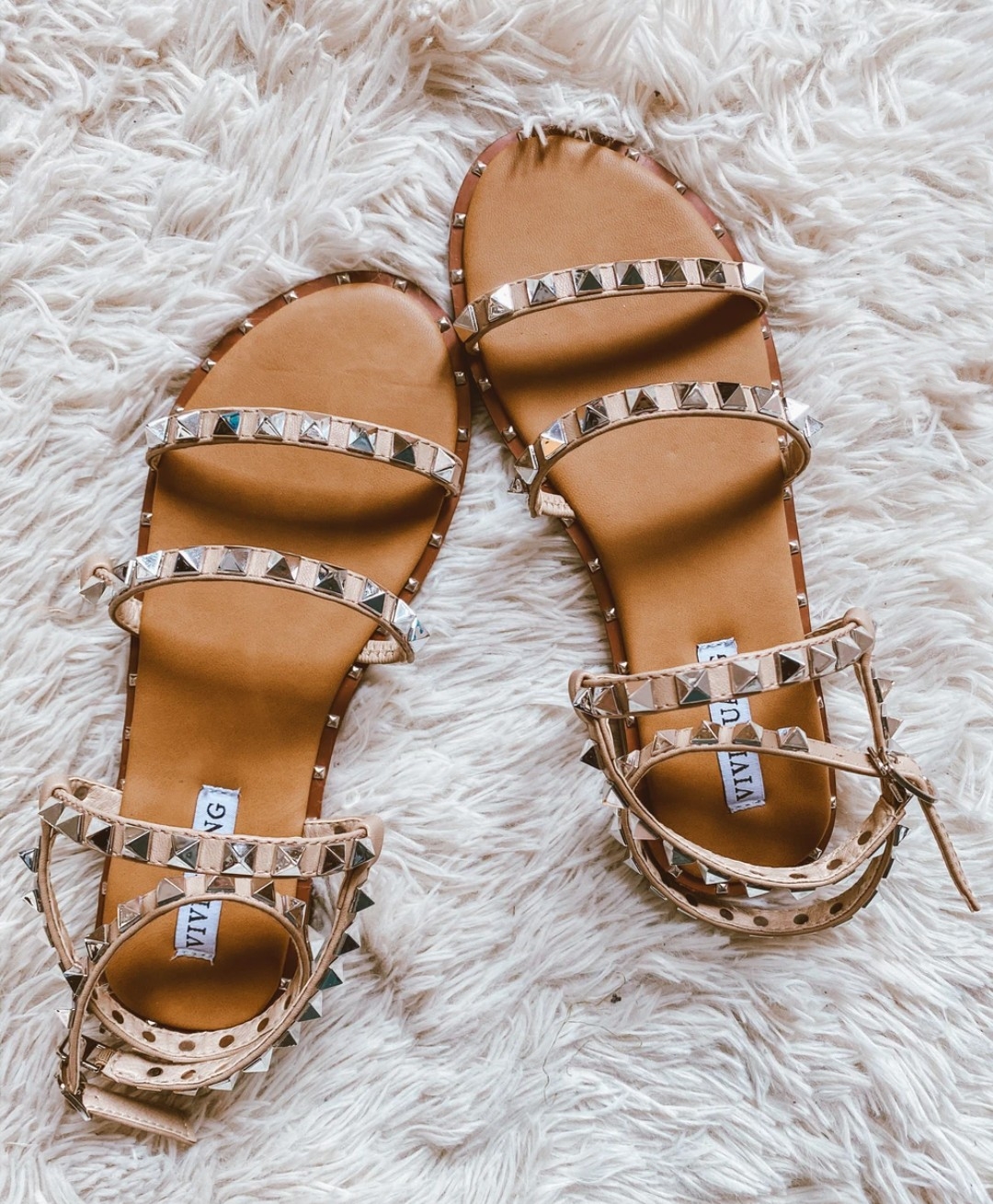 Steve Madden Travel Sandal Dupes: Hadley Studded Sandal
Here's another Steve Madden Travel sandal dupe that is almost spot-on to the original! They're the Hadley Studded Sandal from Goodnight Macaroon. They retail at $79, but Goodnight Macaroon offers coupon codes quite regularly. At the time of writing, you can get 20% off with code SPRING2020, making these a great deal!
Best Studded Sandals for 2020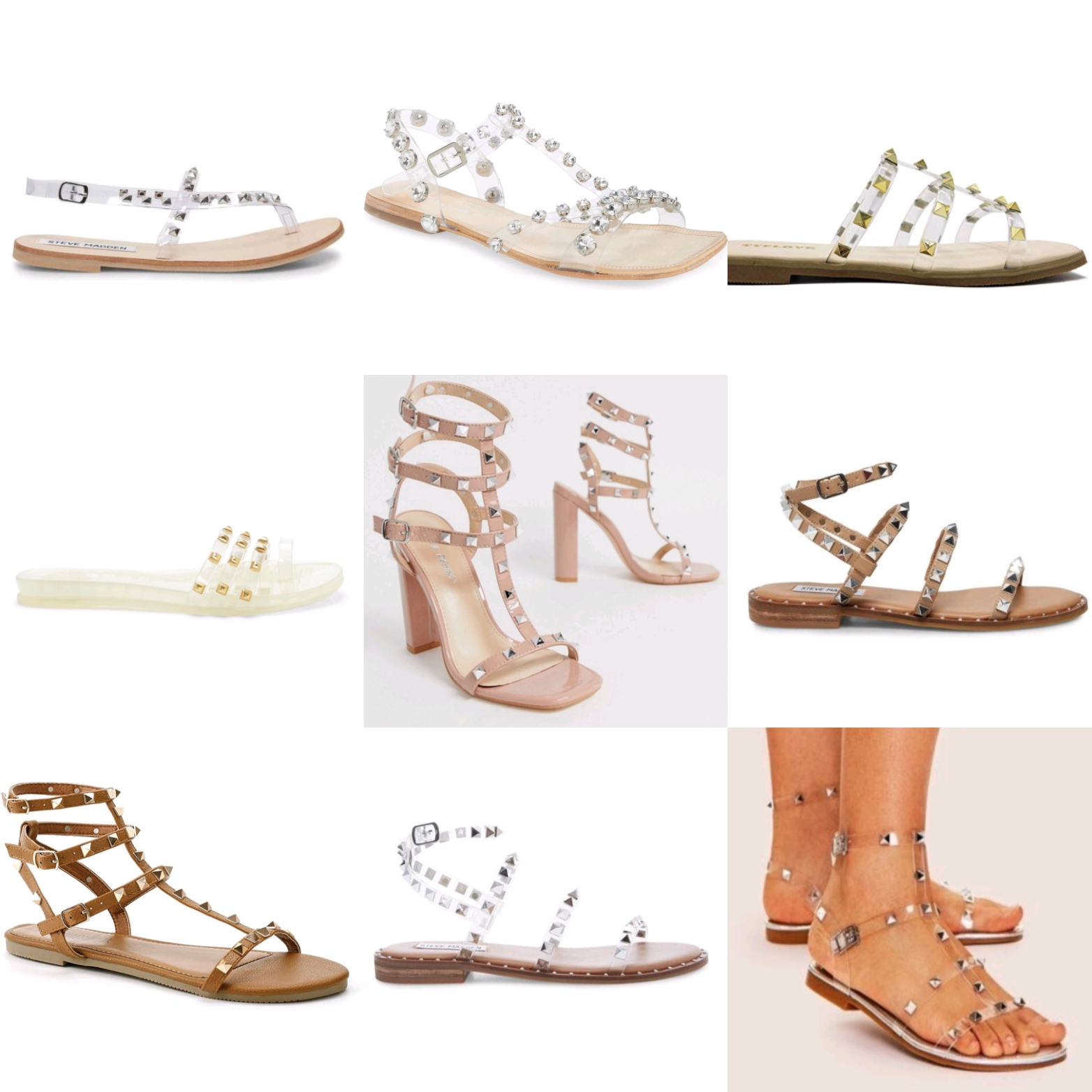 Left to right, top to bottom:
Elishenta // Finally // Travel
Hope you found this post helpful! I share lots of affordable fashion on my Instagram and LIKEtoKNOW.it pages, so follow along there for the latest deals. COVET by tricia is also on Facebook, Pinterest, and Twitter.
Shop all Studded Sandals for 2020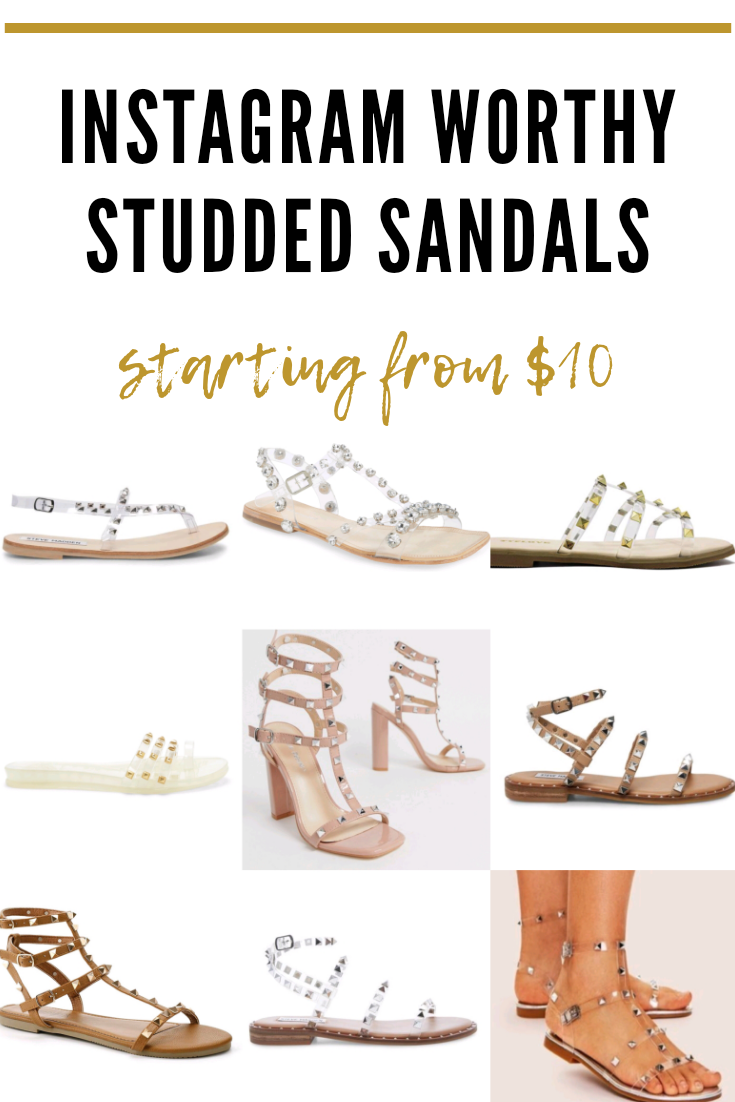 Pin these Studded Sandals for later!
Read these next: