Like to Know It has released their list of most loved items in 2019! These are the most popular items throughout the Like to Know It app as a whole, and there are some seriously good finds in here. Read on to see if your favorites made the list of Like to Know It Most Popular 2019!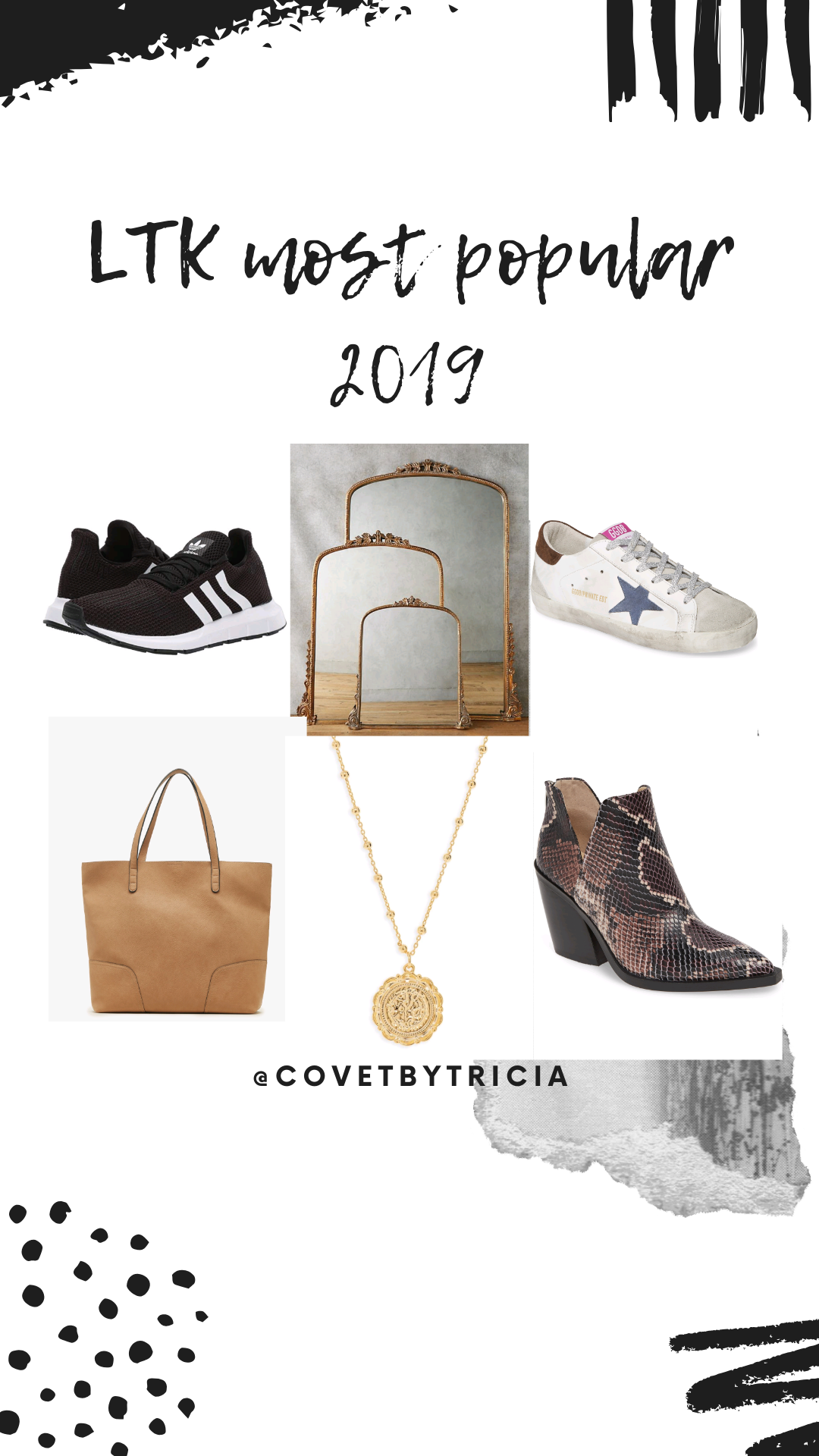 LIKEtoKNOW.it Most Popular 2019
No surprise that this mirror made the list! It's been a home decor favorite for a long time. I found a less expensive dupe here too!
These shoes would be perfect for a fitness lover in your life, and these or these for the fashionista!
This gorgeous (and surprisingly affordable!) tote or coin necklace are wonderful choices for people who are more difficult to gift for, like teachers (or any professional!), in-laws, etc.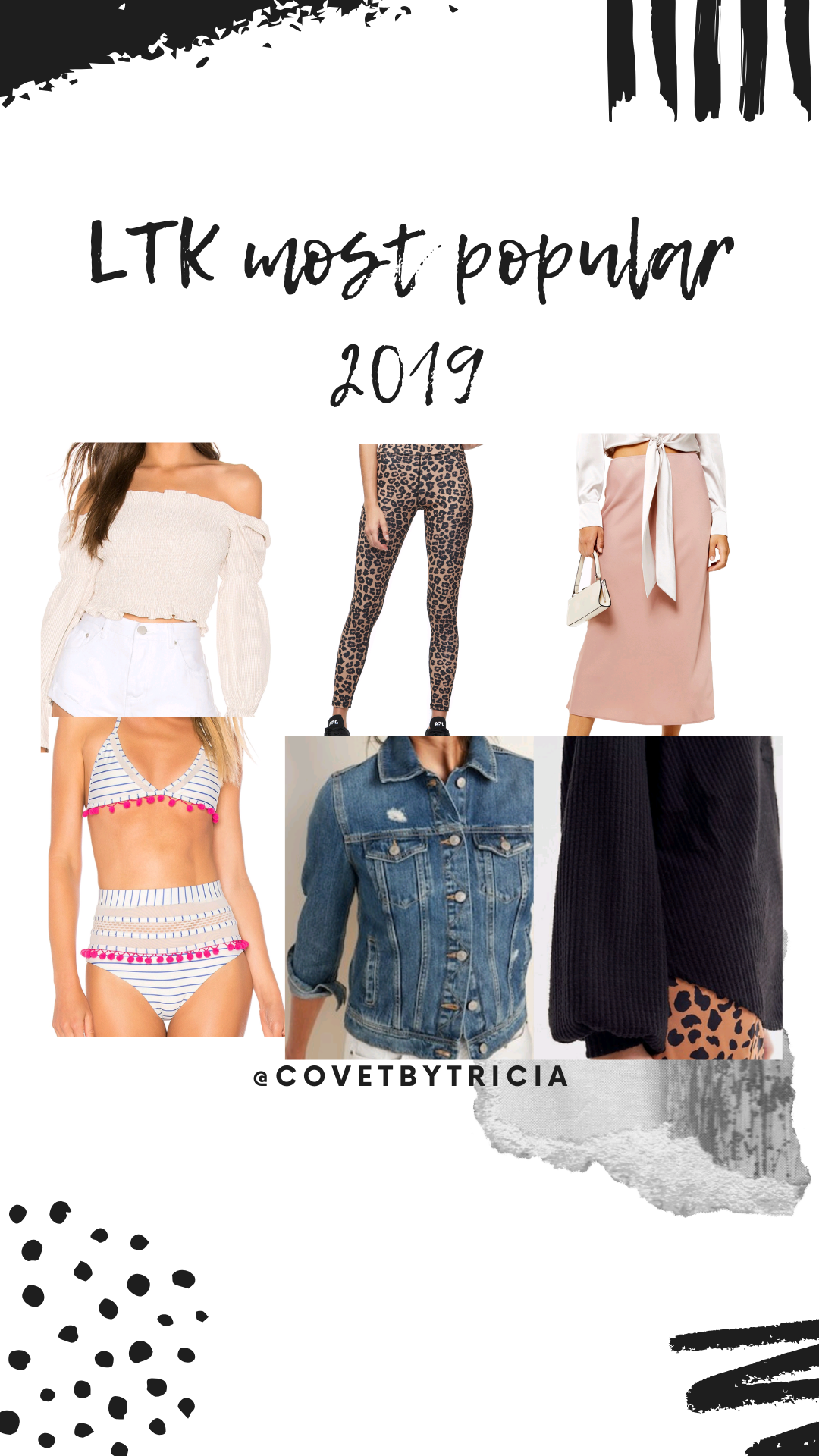 LIKEtoKNOW.it Most Popular 2019 – Women's Fashion
This collage is full of items perfect to add to your own wish list or gift to a fashionista! This cute top and this fun bikini would be great for an upcoming vacation! [I have the Amazon dupe of this bikini and it's legit, too! You can see it on me in my Amazon swim haul post.]
Young professionals will love this top and skirt to add to their workwear wardrobe.
These leggings are also available in plus size!
The distressed jean jacket is super affordable and will carry you effortlessly from winter to spring!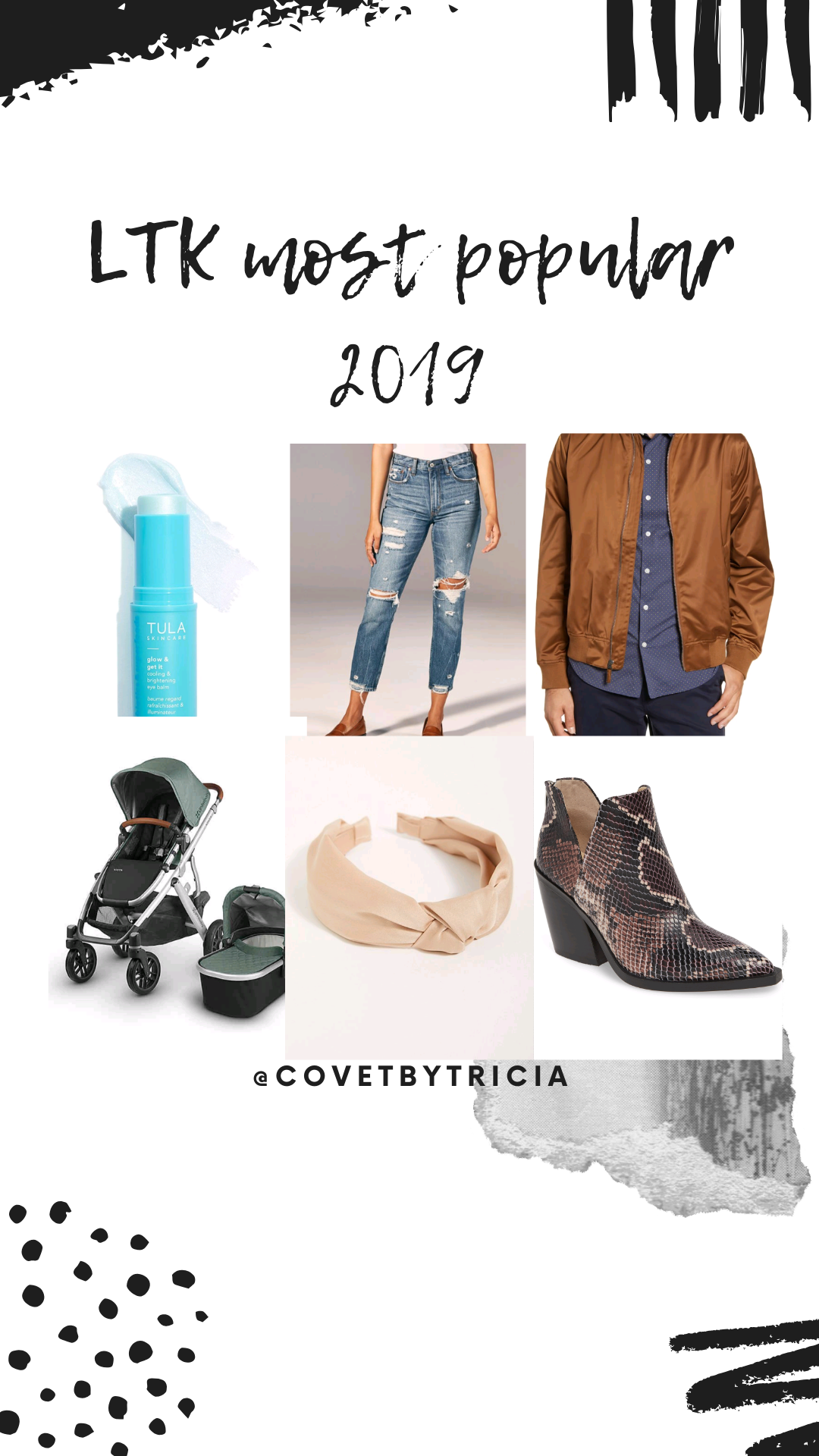 LIKEtoKNOW.it Most Popular 2019
Any new mom would be overjoyed to get this gorgeous stroller! If you're a mama-to-be, add it to your baby registry!
Speaking of motherhood, we all know how tired kids make us! This eye balm is a great way to make your eyes look brighter and more well-rested.
For the guy in your life, this jacket will make him look effortlessly on-trend. [Btw, it's from my husband's favorite brand. He wears their pants to work almost every day!]
These knotted headbands go with everything! They're a perfect gift for anyone who you don't know their size for clothes, shoes, etc. [Or, consider the Amazon dupe here and get 9 different colors!]
Distressed jeans are a staple! This pair is available in multiple washes.
Like To Know It Most Popular Items
I've linked all the items in this post below! Don't forget to follow covetbytricia on LIKEtoKNOW.it for more finds + follow my Amazon storefront where I share awesome dupes!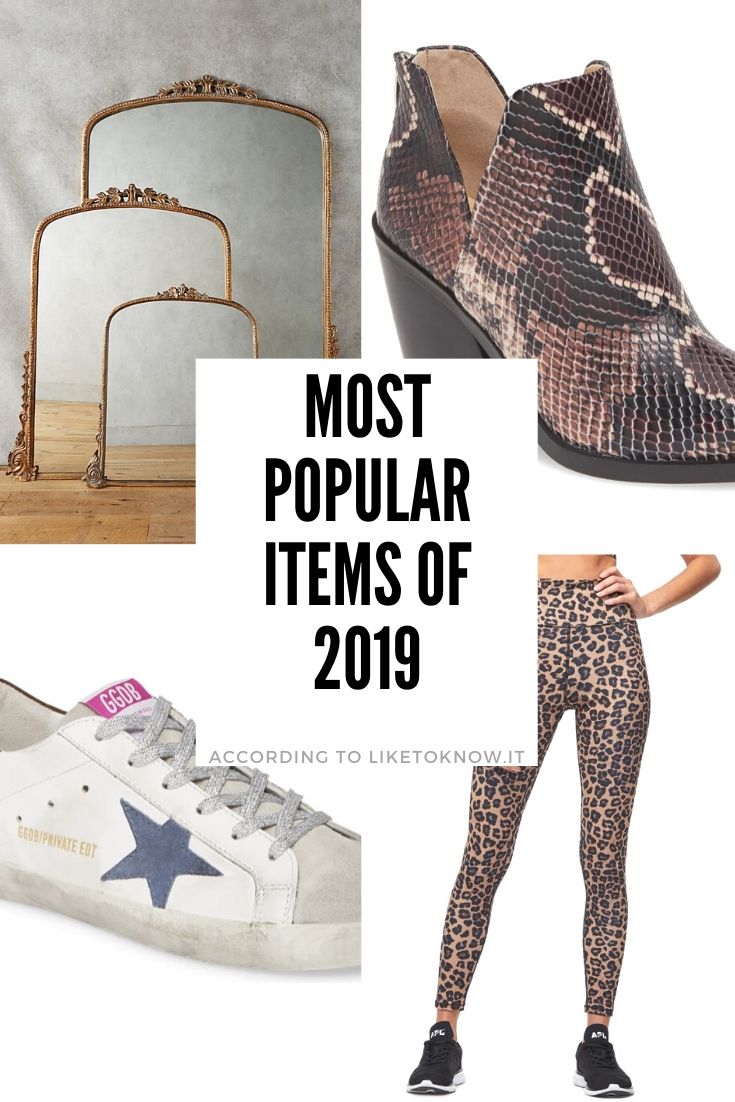 Pin the Like to Know It Most Popular 2019 for later!
Read these next: