Friends, I have found the perfect affordable LBD for Summer 2018 and I have to share it with you! This little number is stylish, flirty, and around $30! Here's how I styled this black lace-back dress for a date night with the hubs…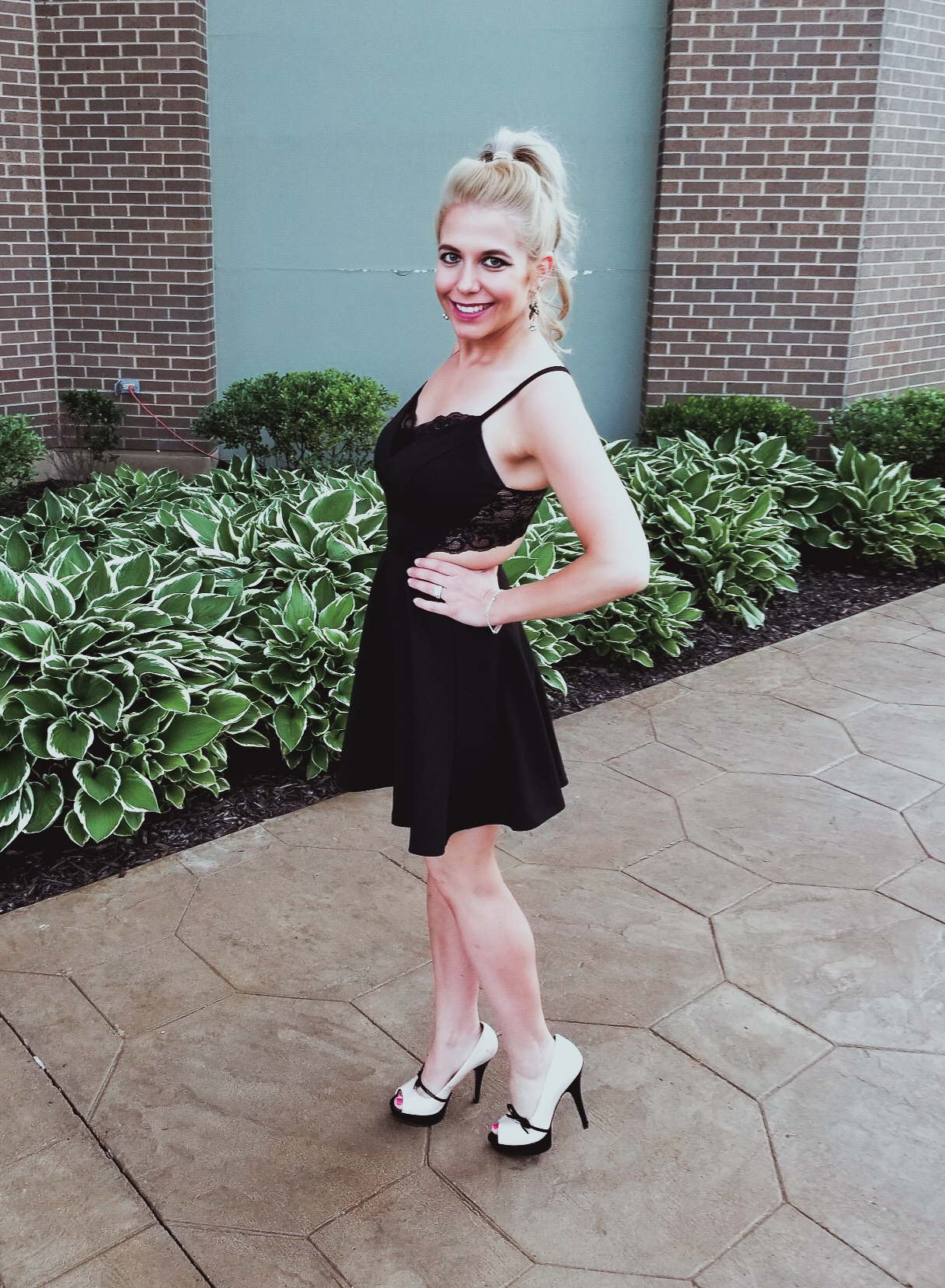 [Black Zippered Lace Back Dress [exact] / Platform Heels with Bows [similar] / Bow Earrings [similar] [similar, under $5!]]
This is one of my favorite summer 2018 date night looks. I had to have this dress the second I saw it, before I even knew the price. When I found out it was just over $30, I couldn't believe it. I would've paid much more… just glad I didn't have to!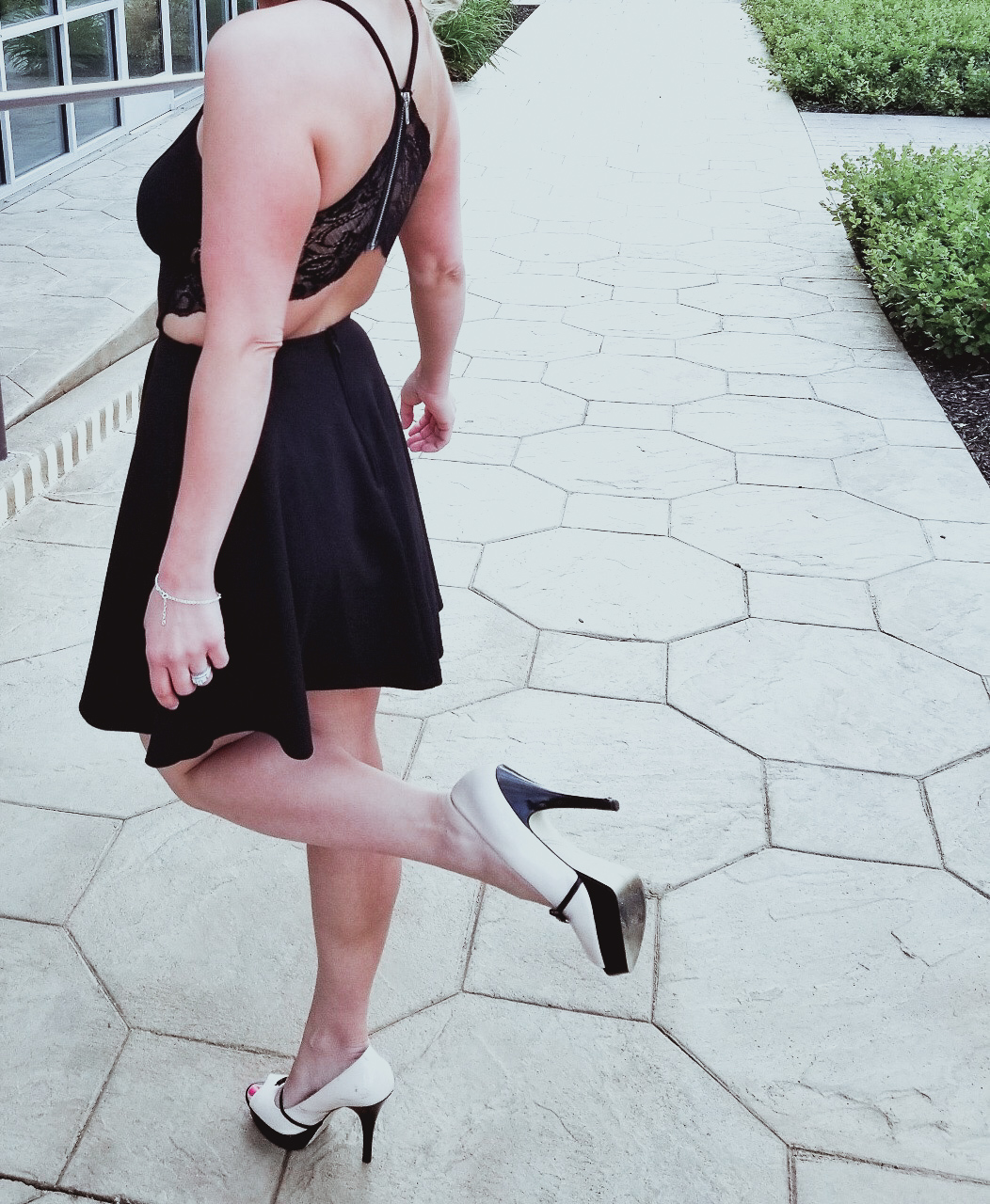 Just look at that lace-back detail and that zipper sets it off so well. Admittedly, I was concerned ordering this dress because I wasn't sure about the bra situation. Turns out, it's surprisingly supportive, and I just go braless. [This happened to me before, too. It's always a nice surprise when an item fits better than expected!]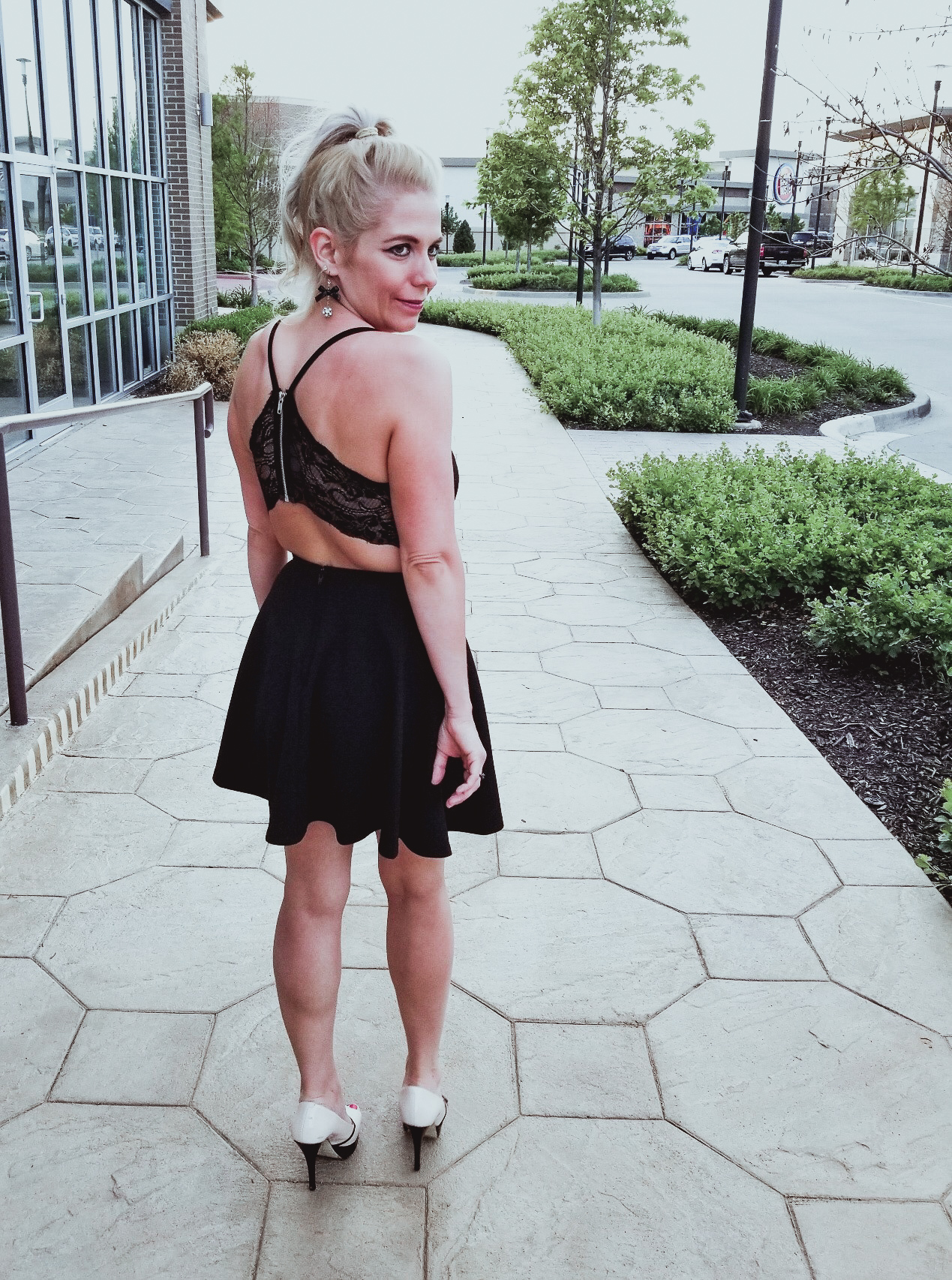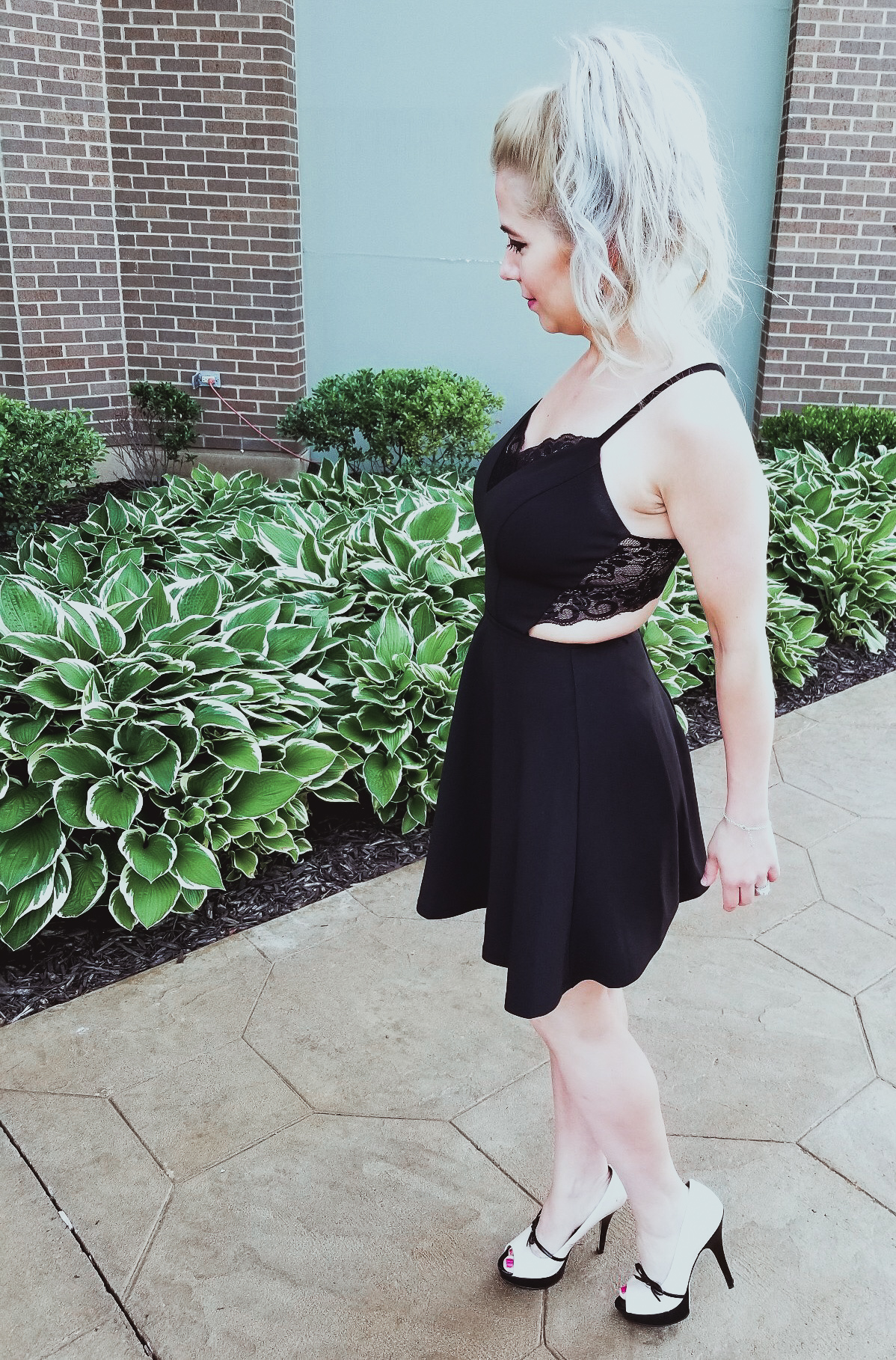 I styled my hair in a high ponytail to show off the gorgeous back. People who are more talented at hair than me could probably pull off a cute updo. You'll have to look elsewhere for that tutorial, though. 🙂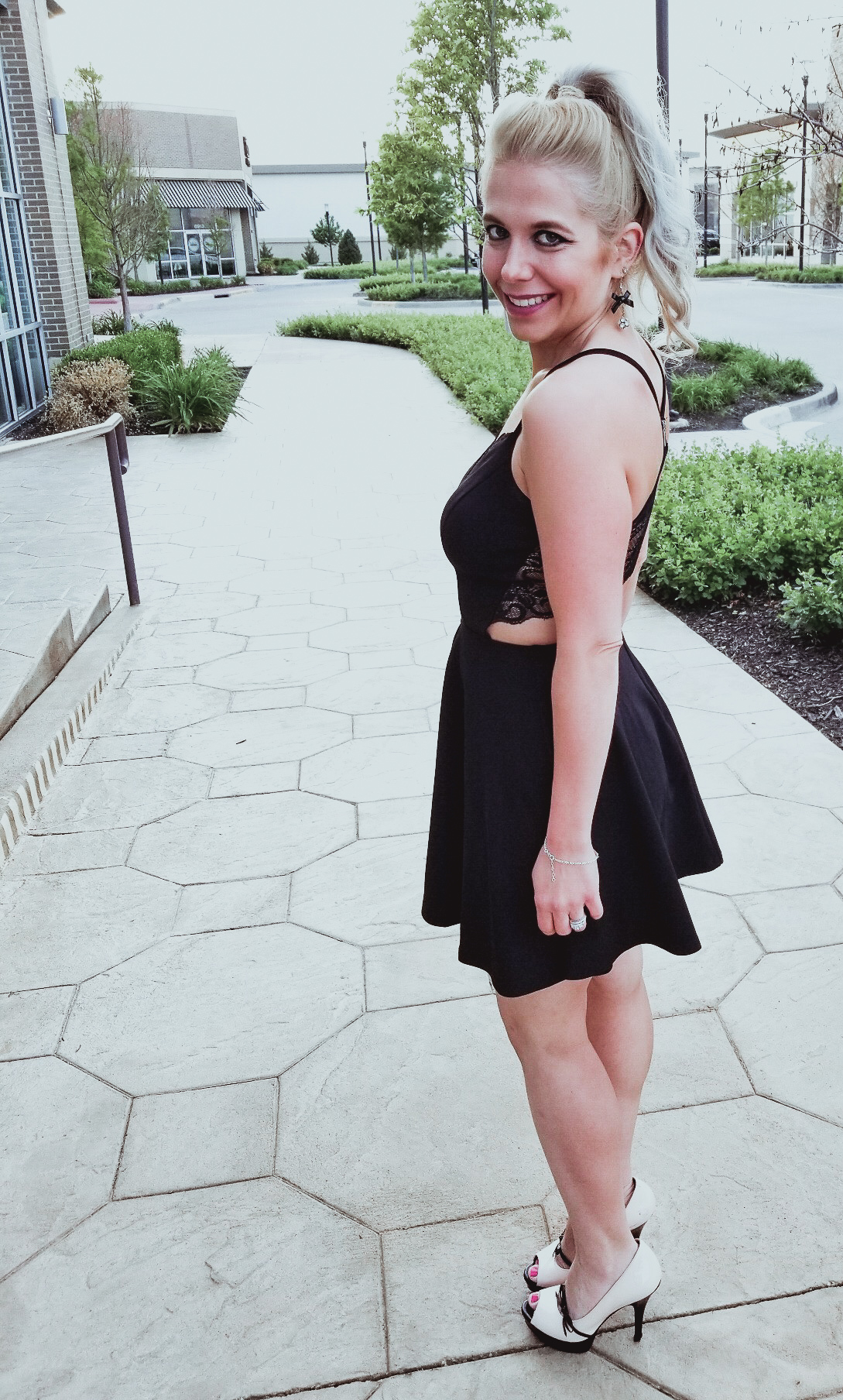 My exact earrings and shoes are super old, but I've linked some similar options at the beginning and end of this post. My shoes are from 2012 [I specifically remember asking for them as an anniversary present that year, oddly enough] and my earrings are from high school. No need to include an exact date there; suffice it to say it's been awhile.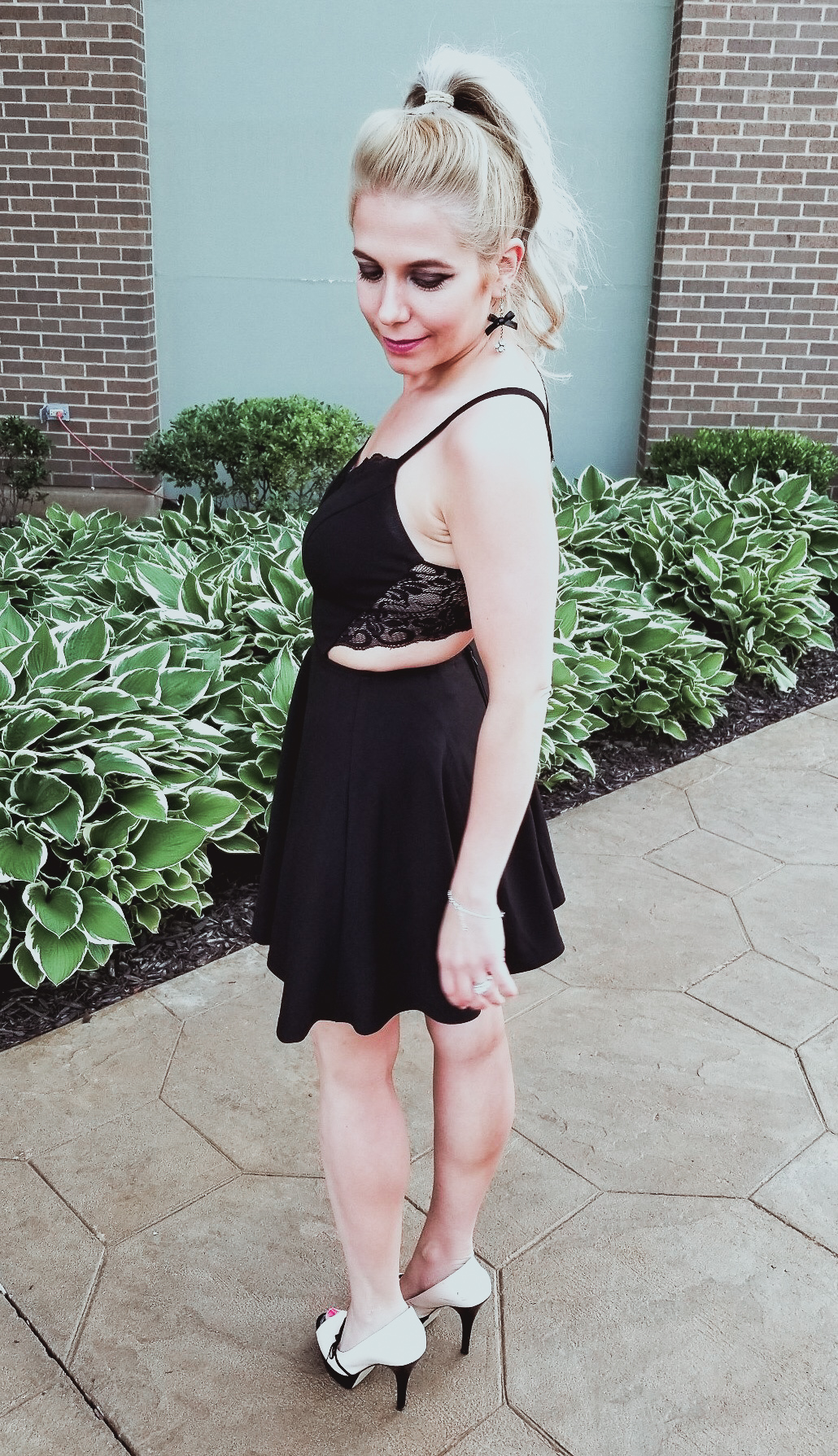 Is this not the perfect affordable LBD for summer 2018? I love how cute and flirty it is. My husband liked it, too. Always nice to get the hubby seal of approval!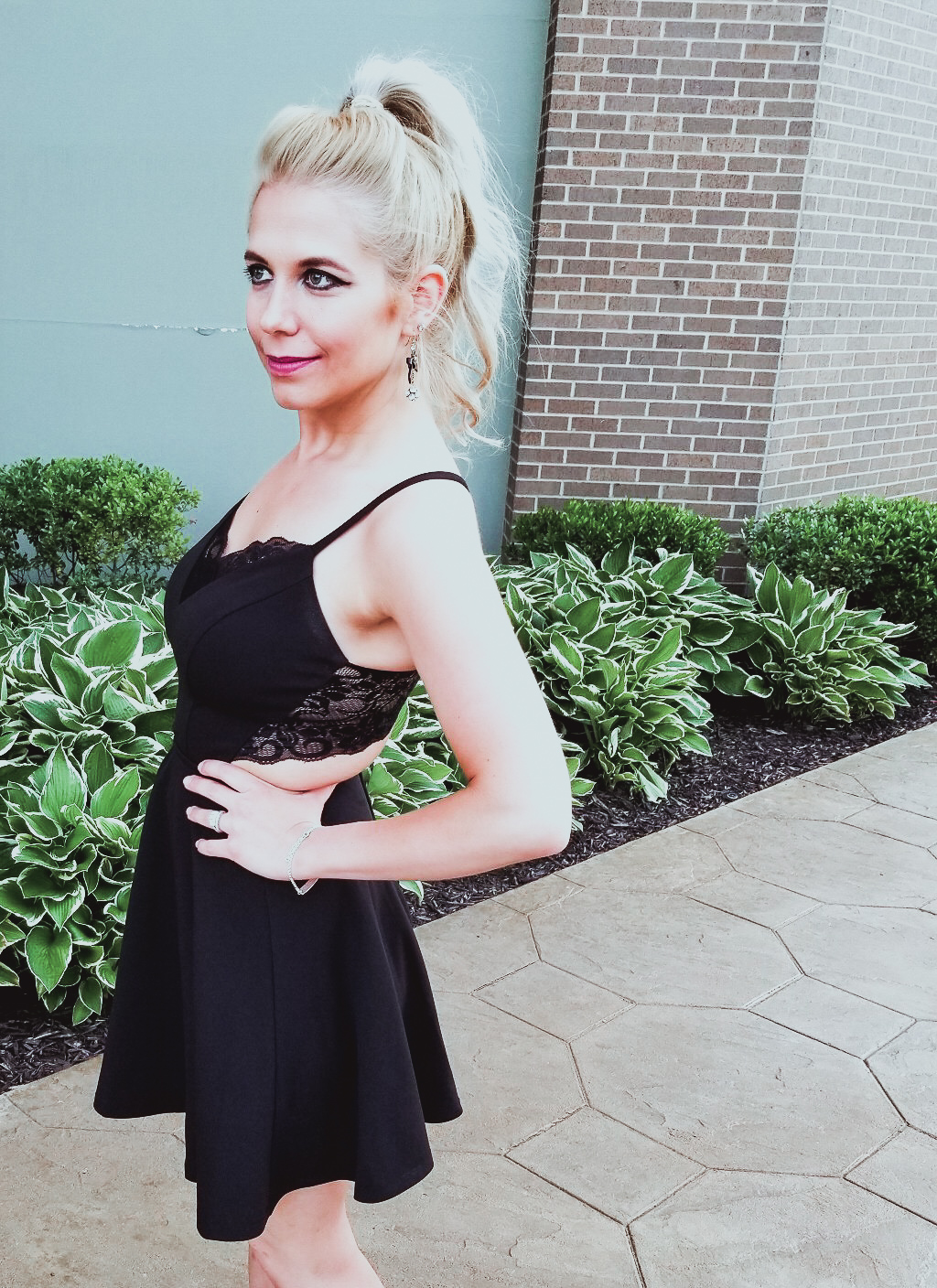 Now that summer is here, I'm excited to share lots more warm weather looks with you! What styles are you loving this summer? Leave a comment below and let me know!
Shop this Post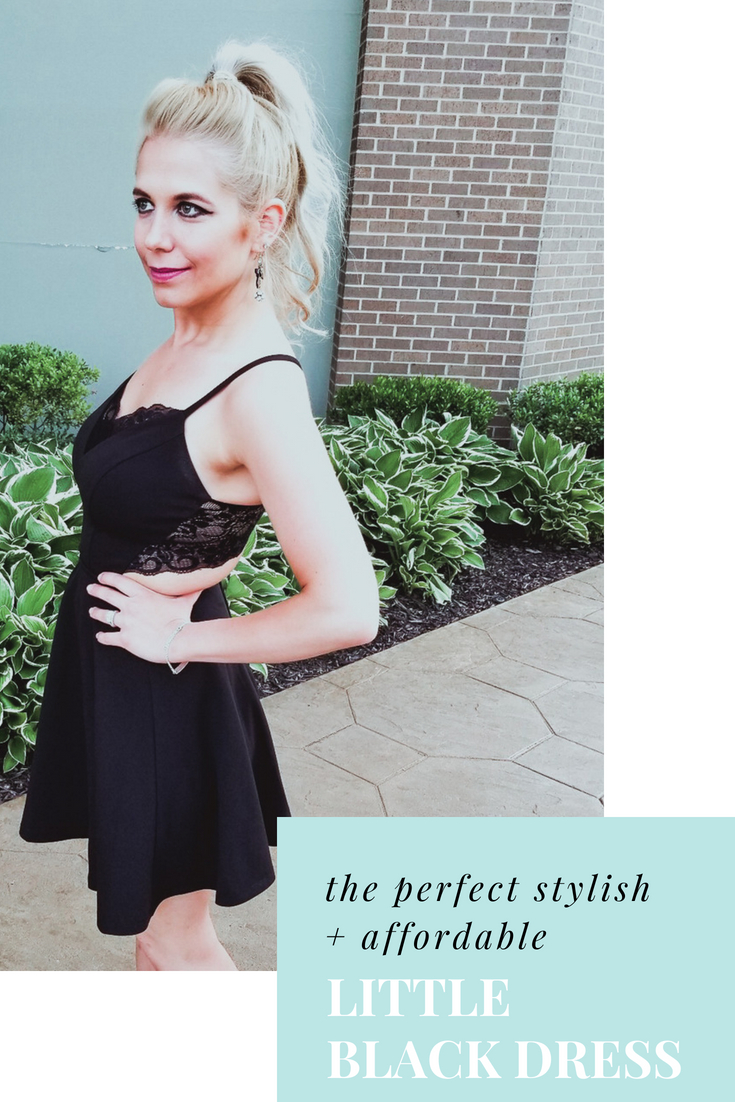 Pin the perfect affordable LBD for summer 2018 for later!
More trendy mom fashions: