It's no secret that I love monochrome style for myself and my littles. I'm even getting my husband on board. Some people think you can't wear black and white for spring, but let's be honest: those people are wrong. Today, I'm sharing one of my favorite monochrome looks for spring: white denim paired with a black halter top.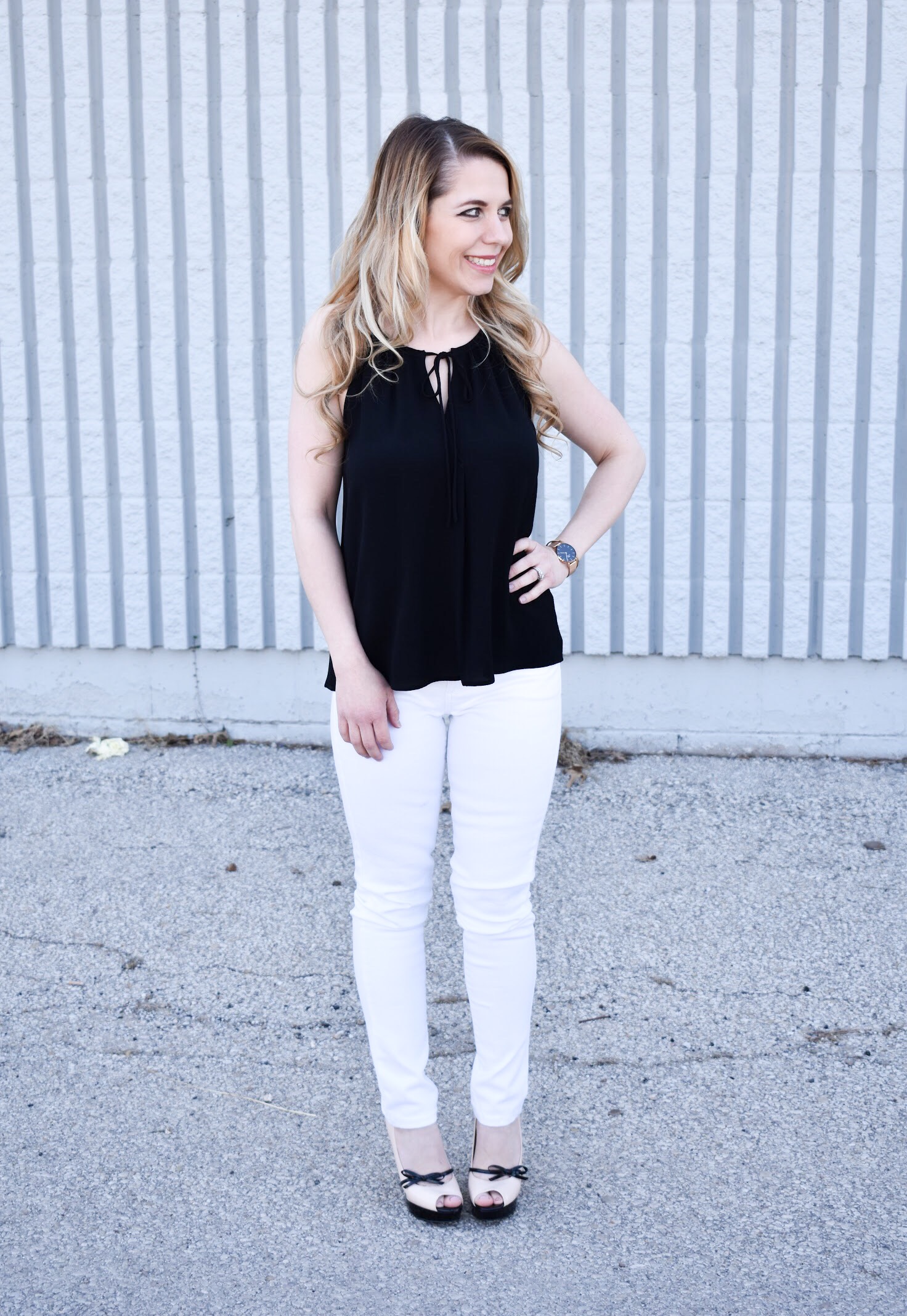 Shop this Look:
I have two little ones, so I used to think that white skinny jeans were off-limits. Then, I found these stain-resistant white skinny jeans from Banana Republic. That's right, stain-resistant.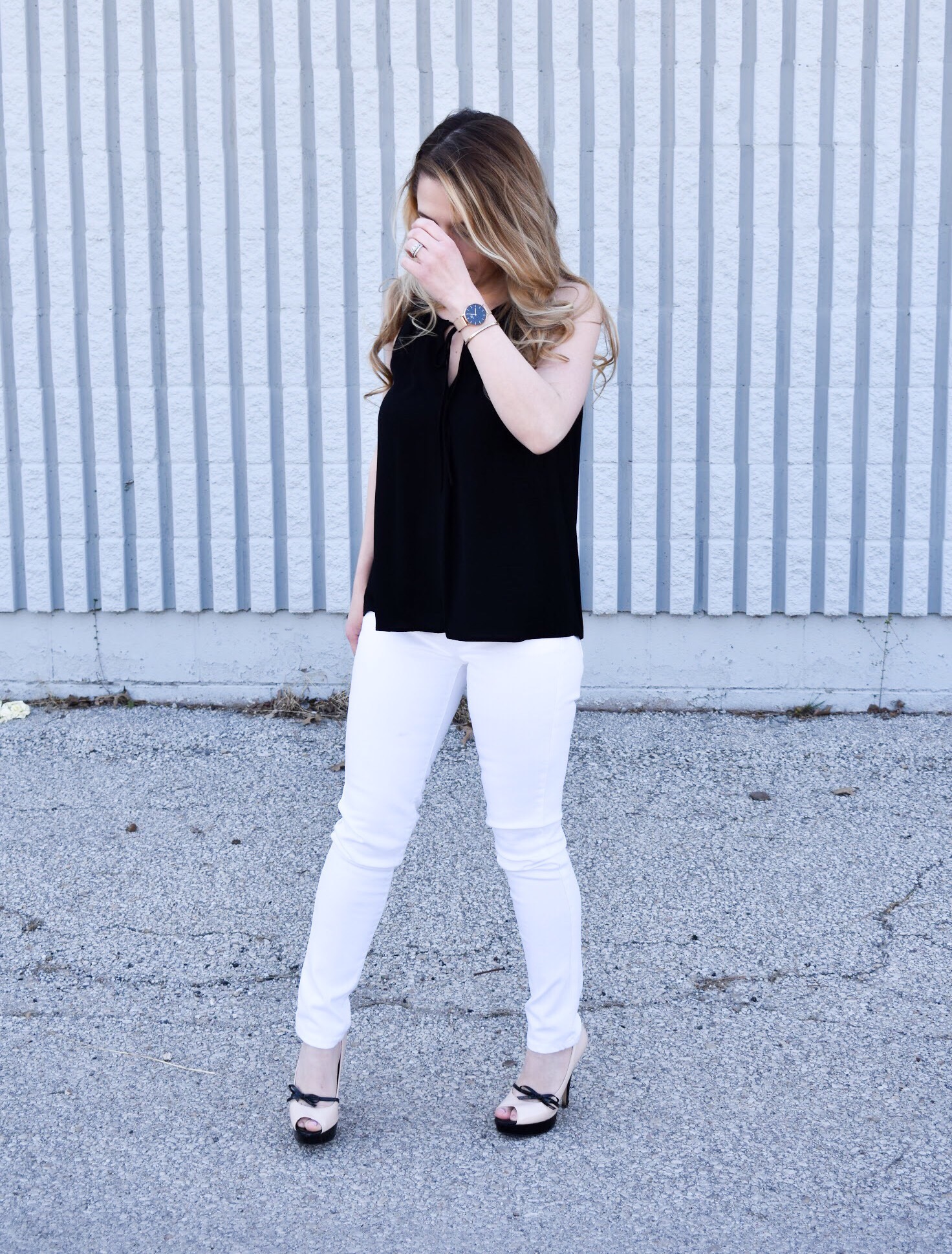 Technically, I'm pretty sure these are ankle jeans. But, I am only about 5 feet tall, so I get ankle jeans to wear as real pants. But just something to be aware of if you are of a more normal stature.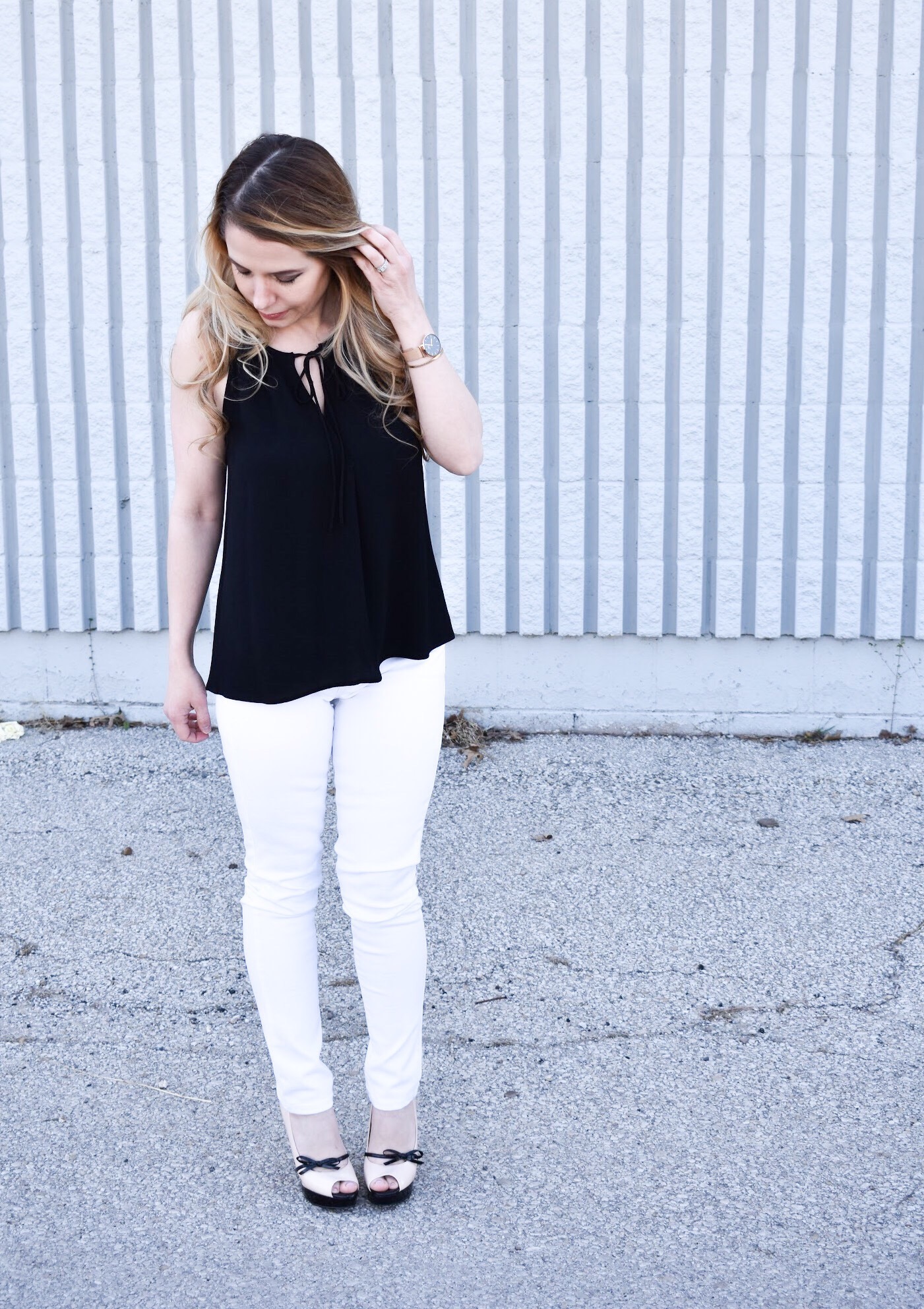 I can personally attest to their stain-repelling abilities, though. I have no idea what the science is behind it, but I managed to keep these clean while chasing after 2 kiddos. That's a win.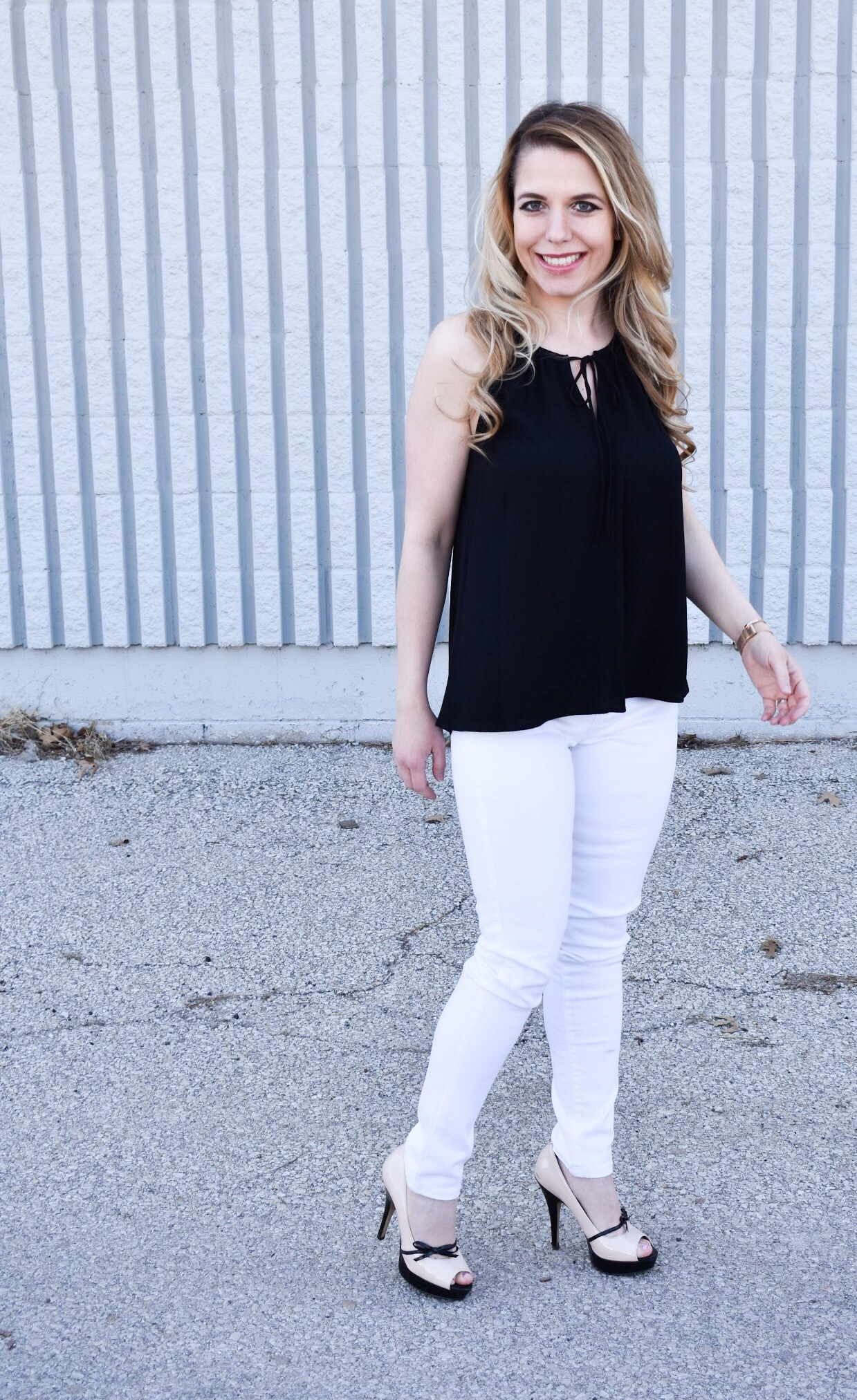 These photos were actually taken behind a local pizza place, while Colton waited oh-so-patiently to go in and eat his pizza… I mean, play his games. Yes, I wore white pants to eat pizza.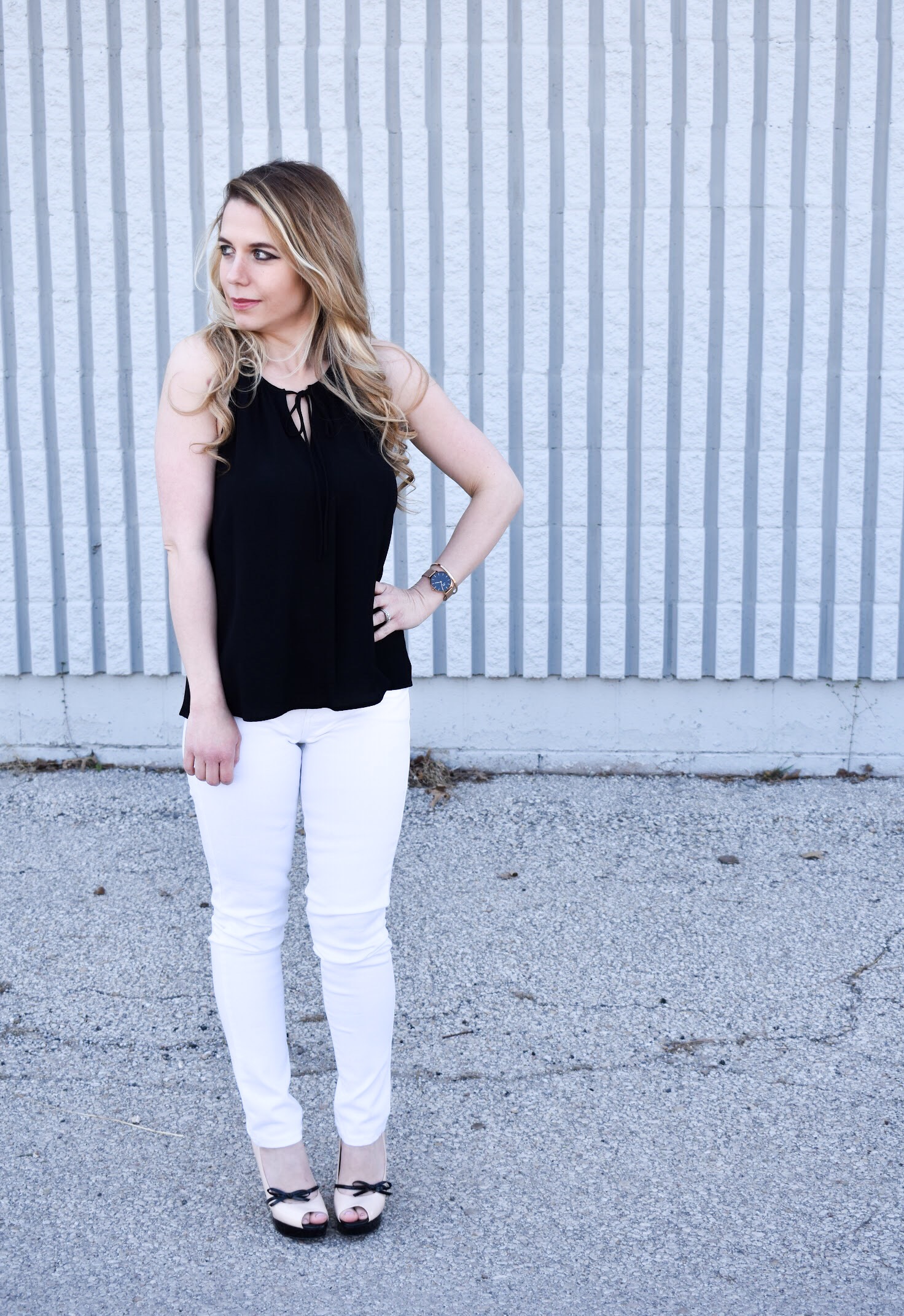 Does anyone go to those pizza buffet places for the taste? I mean, you're probably better off eating an Amazon box with some pizza sauce rubbed on it. But they have games, which makes my little boy happy. Which makes me happy.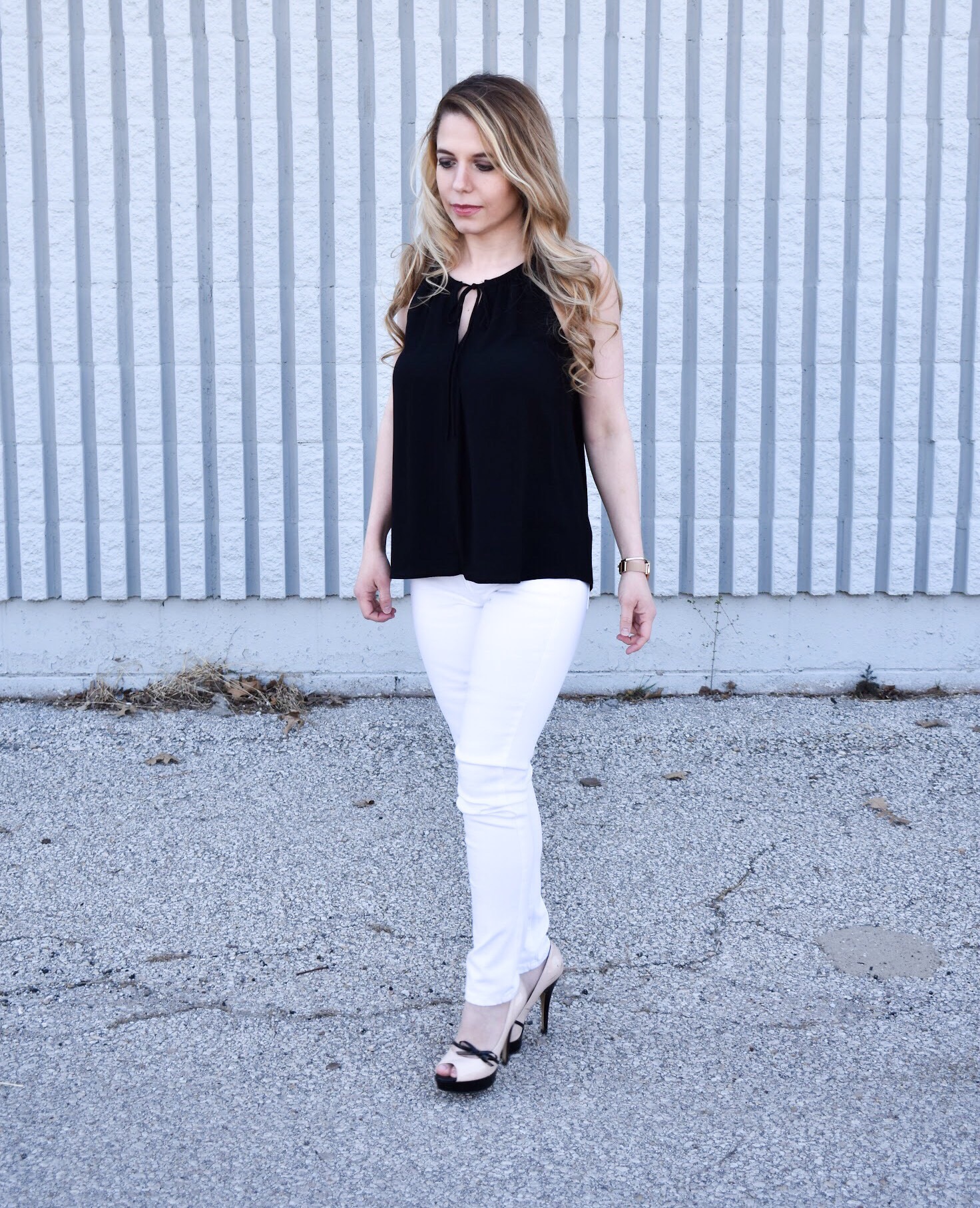 OK, enough about bad pizza. Let's focus on the other part of this outfit, the black tie-neck tank. It's from Tyche, which is quickly becoming one of my favorite brands. I love how it's a classic look–a black halter top–with a little extra twist. Keeps it interesting without being overwhelming.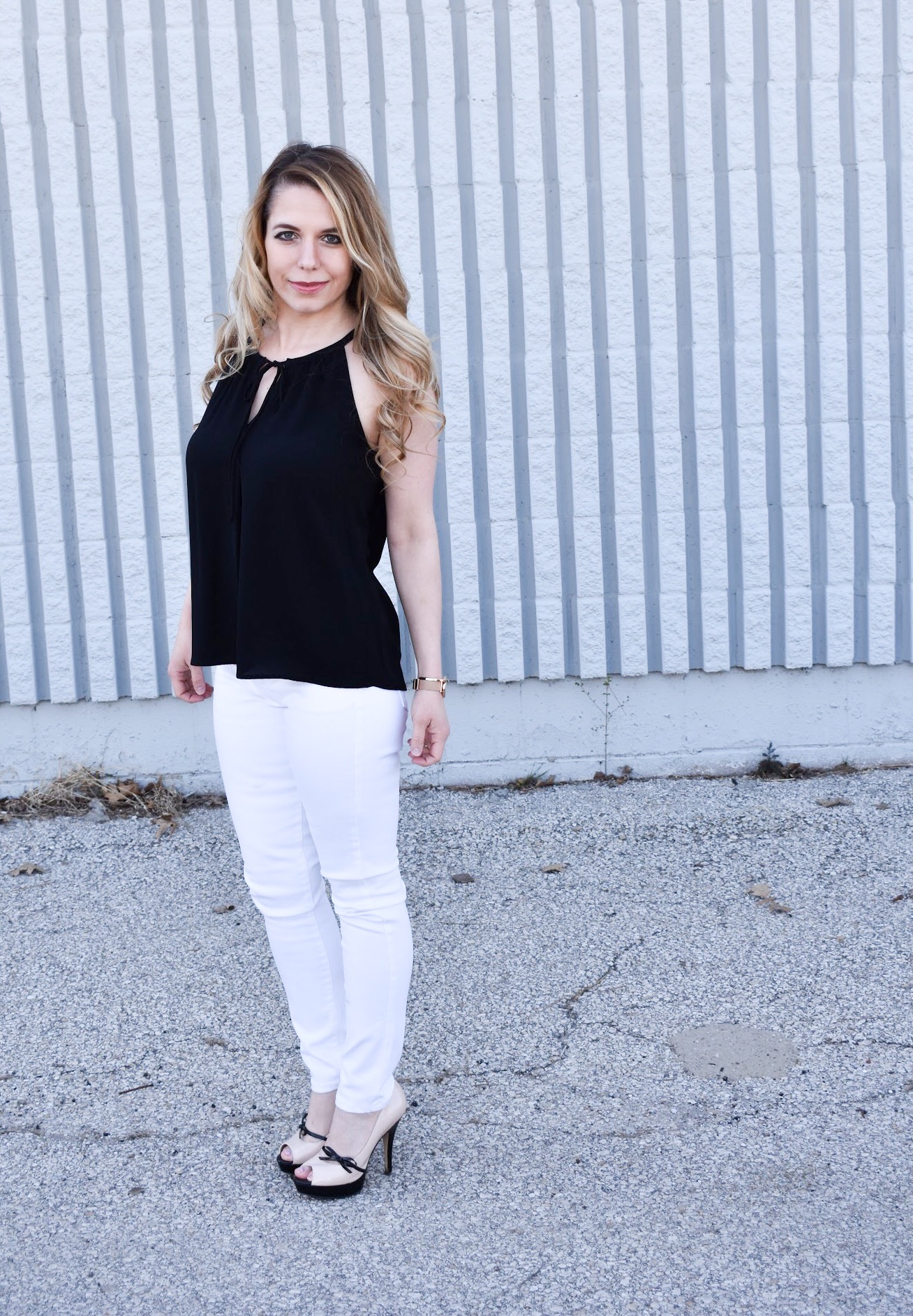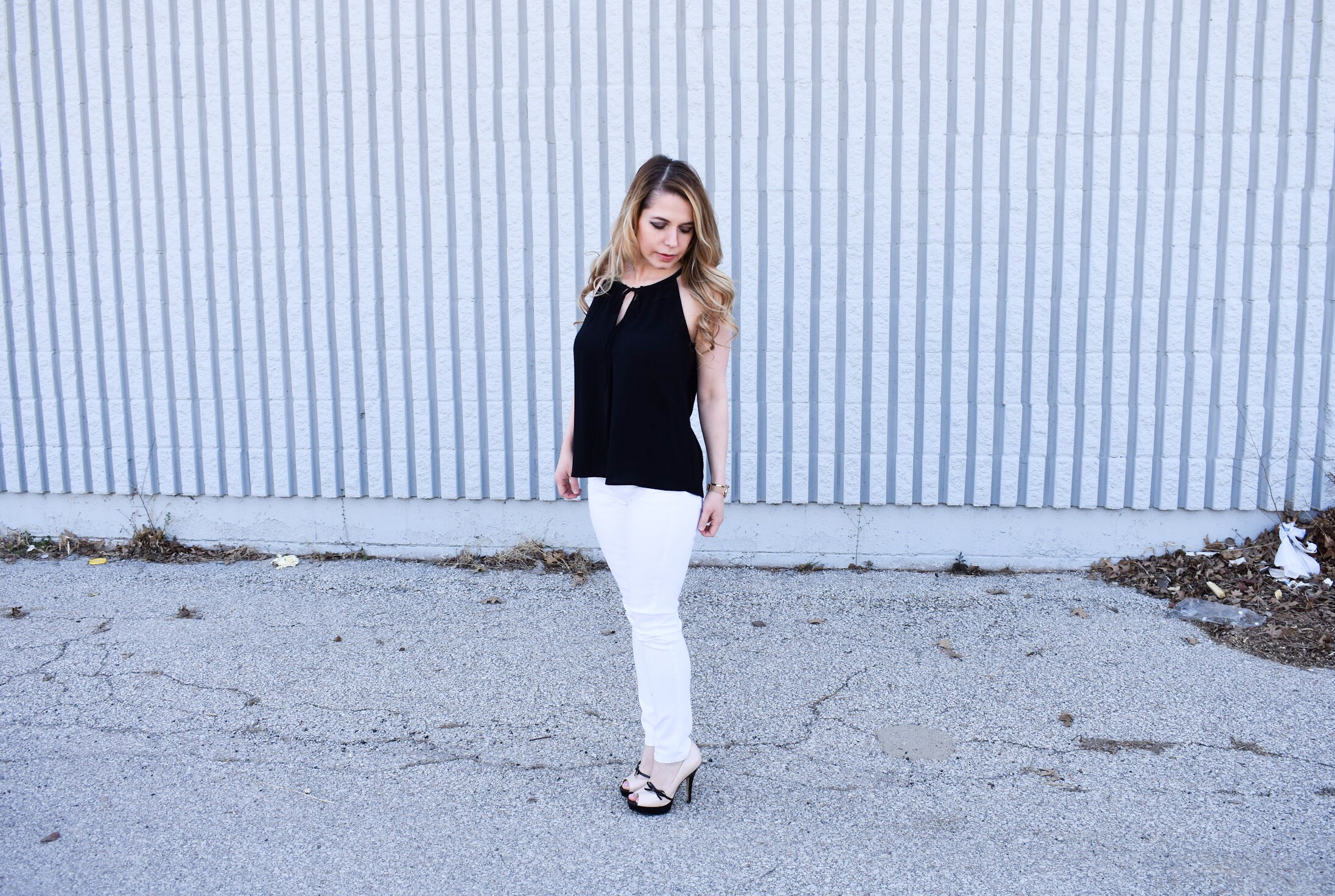 White denim and a black halter top is a great combo to bring monochrome into spring. And if your white skinny jeans just happen to be stain-resistant, well, that's a nice bonus. Especially if your outfits have to last through chasing multiple children around all day.
What colors do you like to wear for spring? I'd love to hear in the comments!
Pin these Monochrome Looks for Spring for later!
More Spring 2018 Fashion Inspiration: