I spent a lot of our quarantine time re-doing both of the kids' rooms. I'm excited to show you some of the progress we've made! One of my favorite projects is this easy DIY grid headboard we did in Colton's room. Putting a headboard up makes such a difference in his room, and it was so easy. I only wish we had done it sooner!

If you make a purchase from this post, I may receive a commission. See the Legal page for more info.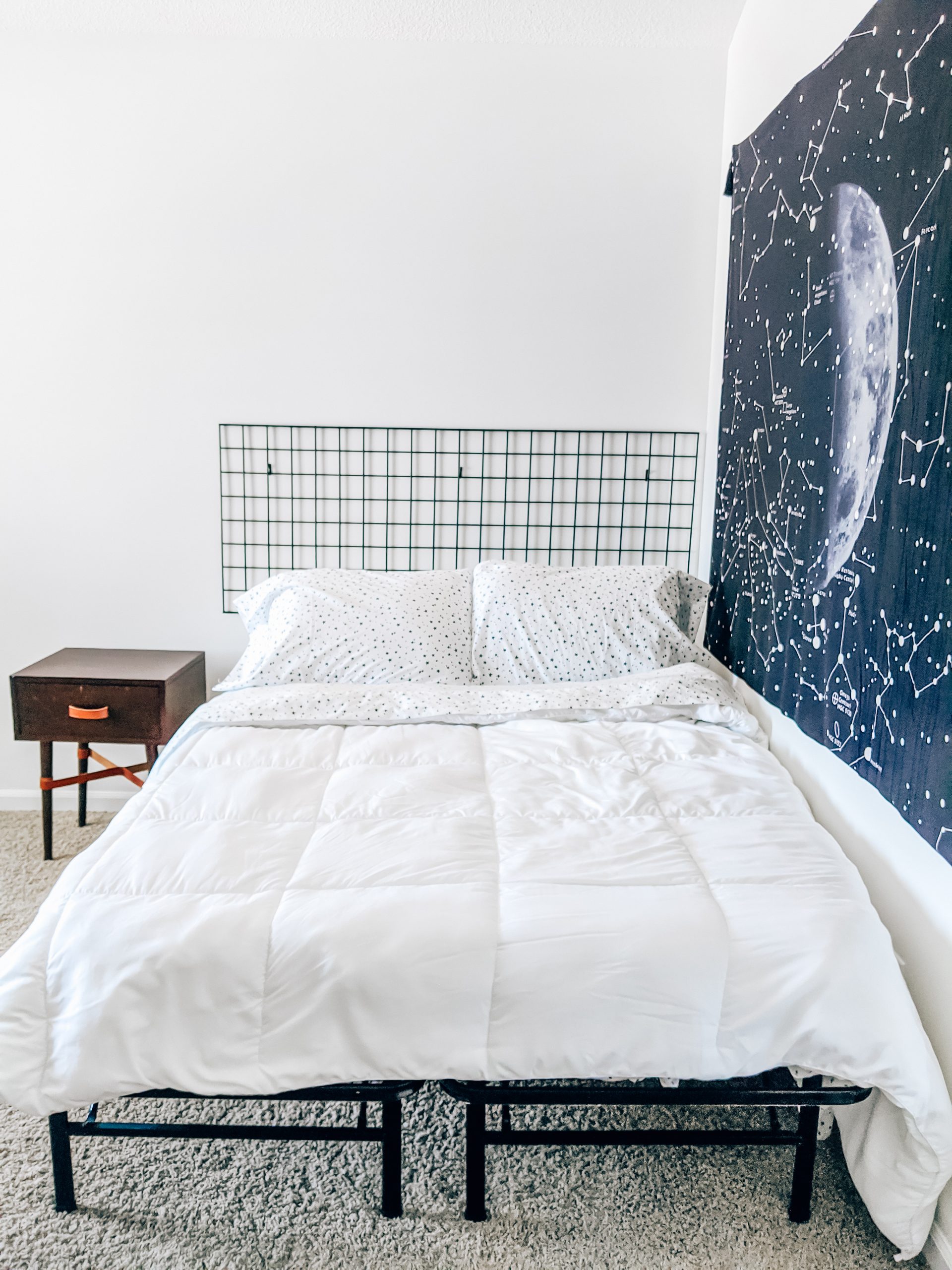 His bed frame is this one from Amazon. It's a great bed frame–we've had it for 3+ years with no issues. I love that it doesn't require a box spring, plus it's tall enough to allow storage underneath. The only thing I don't love is that it doesn't come with a headboard.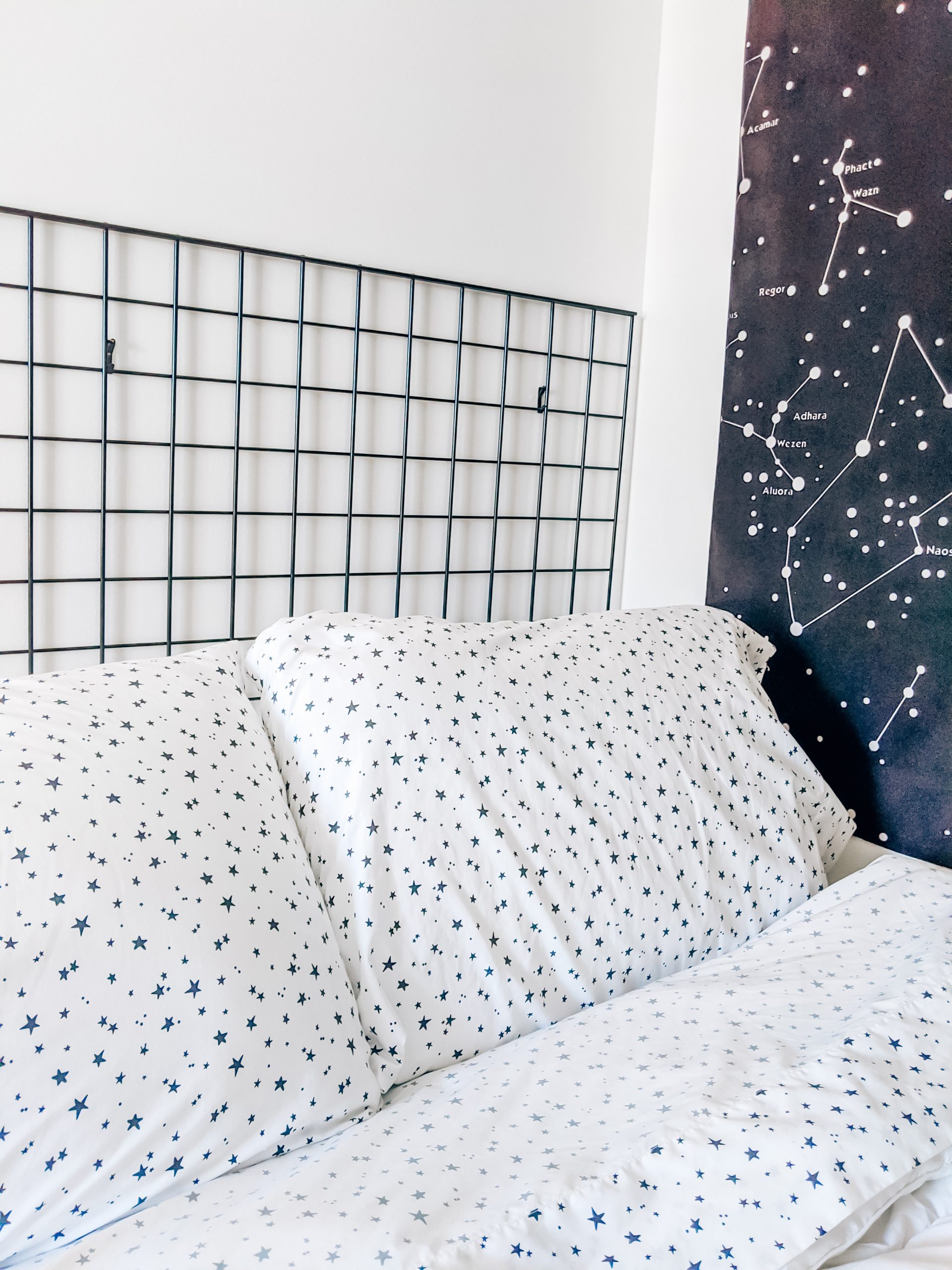 Our crib was able to convert to a headboard for a full size bed. But, we decided against this option for a few reasons:
After 5 years of use with 2 babies, the crib wasn't in the best condition. It was still fully functional, but I would've had to spend a lot of time filling chew marks, etc.
Honestly,  I just didn't love the traditional wood design of our crib anymore. Especially in this modern big boy room.
Most importantly, the bed requires these headboard brackets to attach a headboard to the base. Not a huge expense, but I didn't want to invest more money to use a headboard that I wasn't that crazy about to begin with.
With all of that in mind, I sold our crib for a deep discount on Facebook Marketplace and moved forward with the search for a new headboard. (Check out my post on How to Sell on Facebook Marketplace Fast for lots of selling tips!)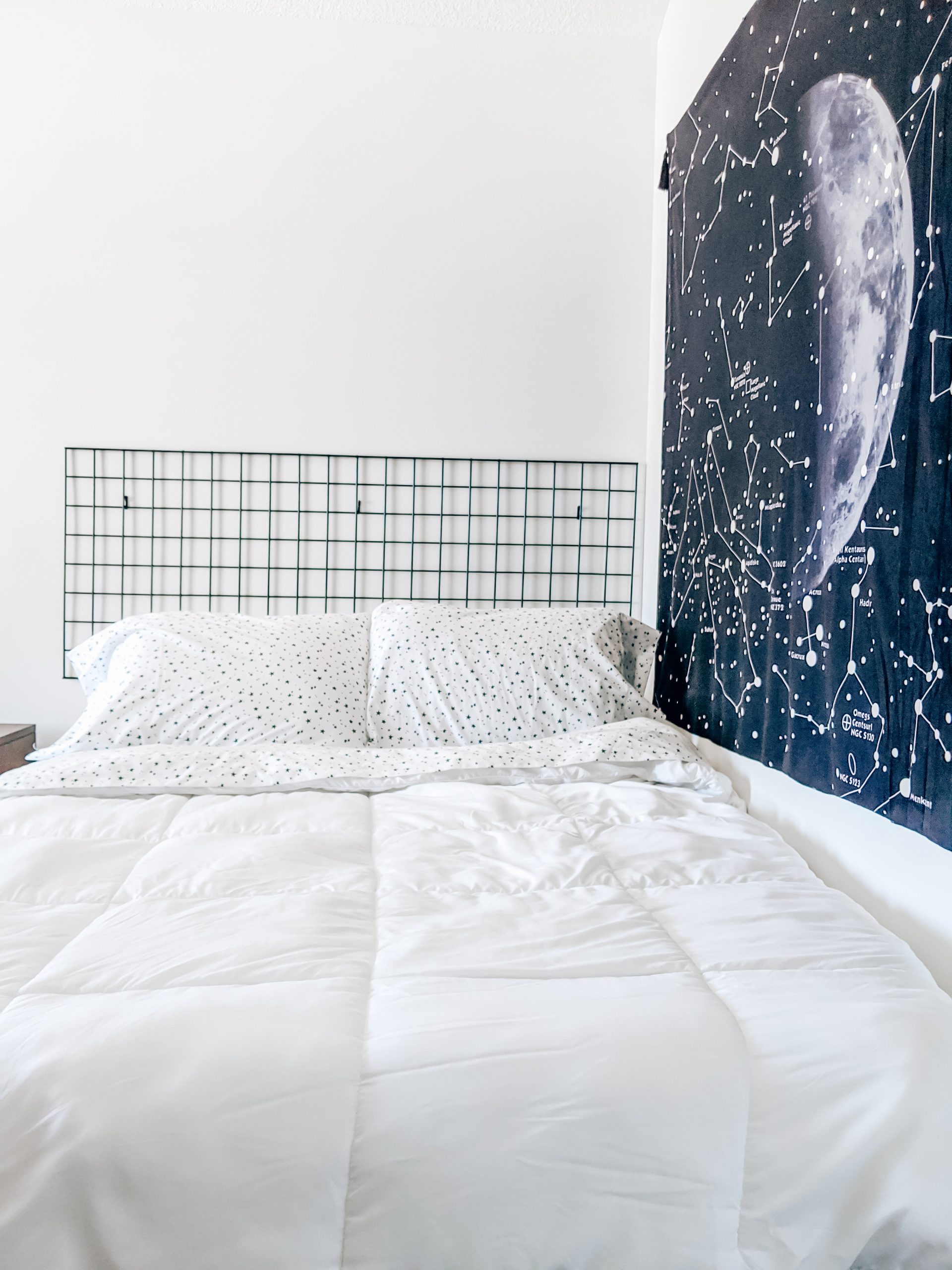 I focused my search on headboard options that could be attached directly to the wall, in order to avoid having to purchase the headboard brackets. I fell in love with the simple, clean design of this Urban Outfitters Grid Metal Headboard, only to discover that it's seemingly discontinued.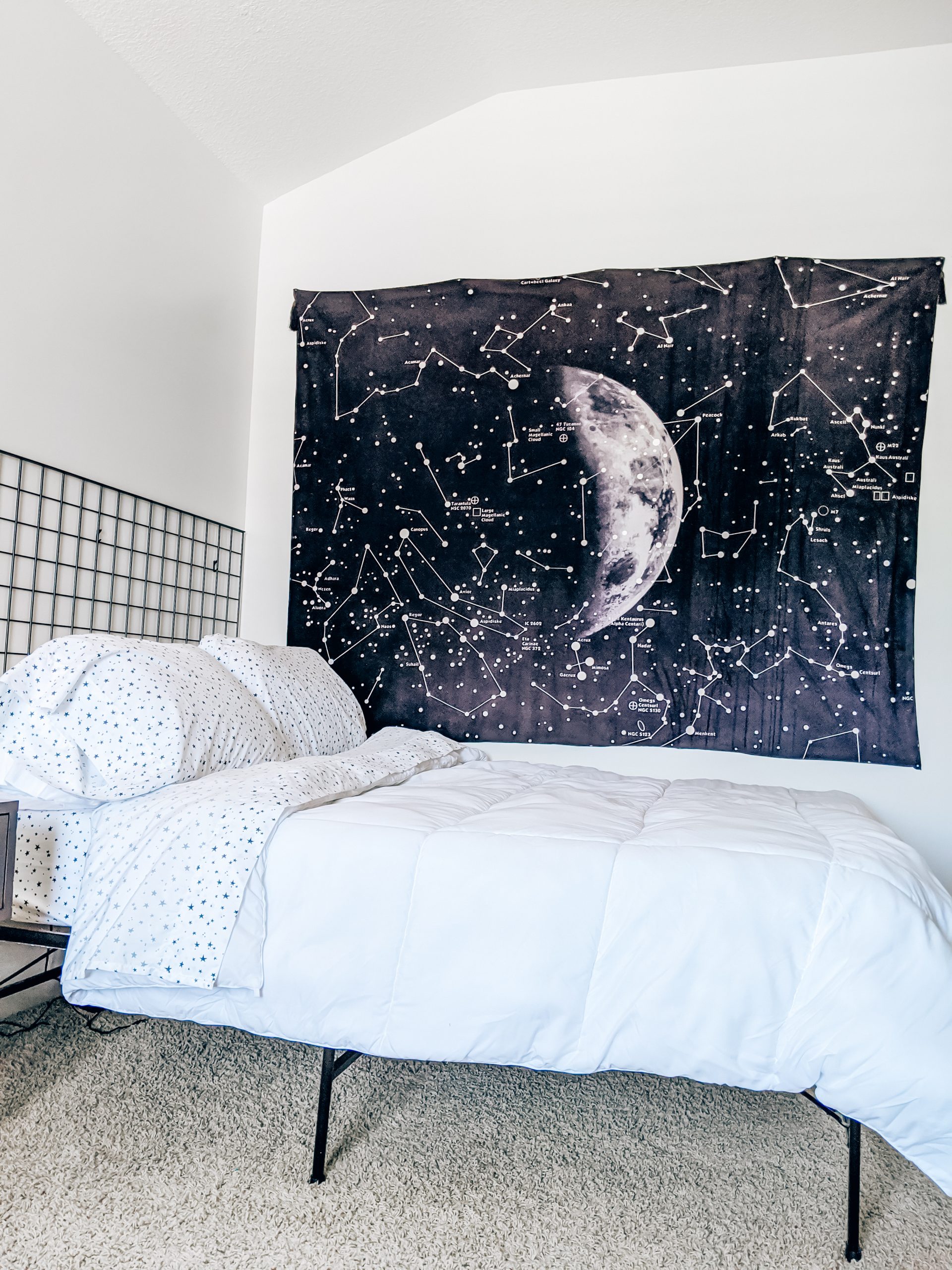 Thankfully, I was able to use this DIY headboard idea as an alternative! Our headboard is actually one of these gridwall panels! The 5′ size is just about perfect for a full size bed.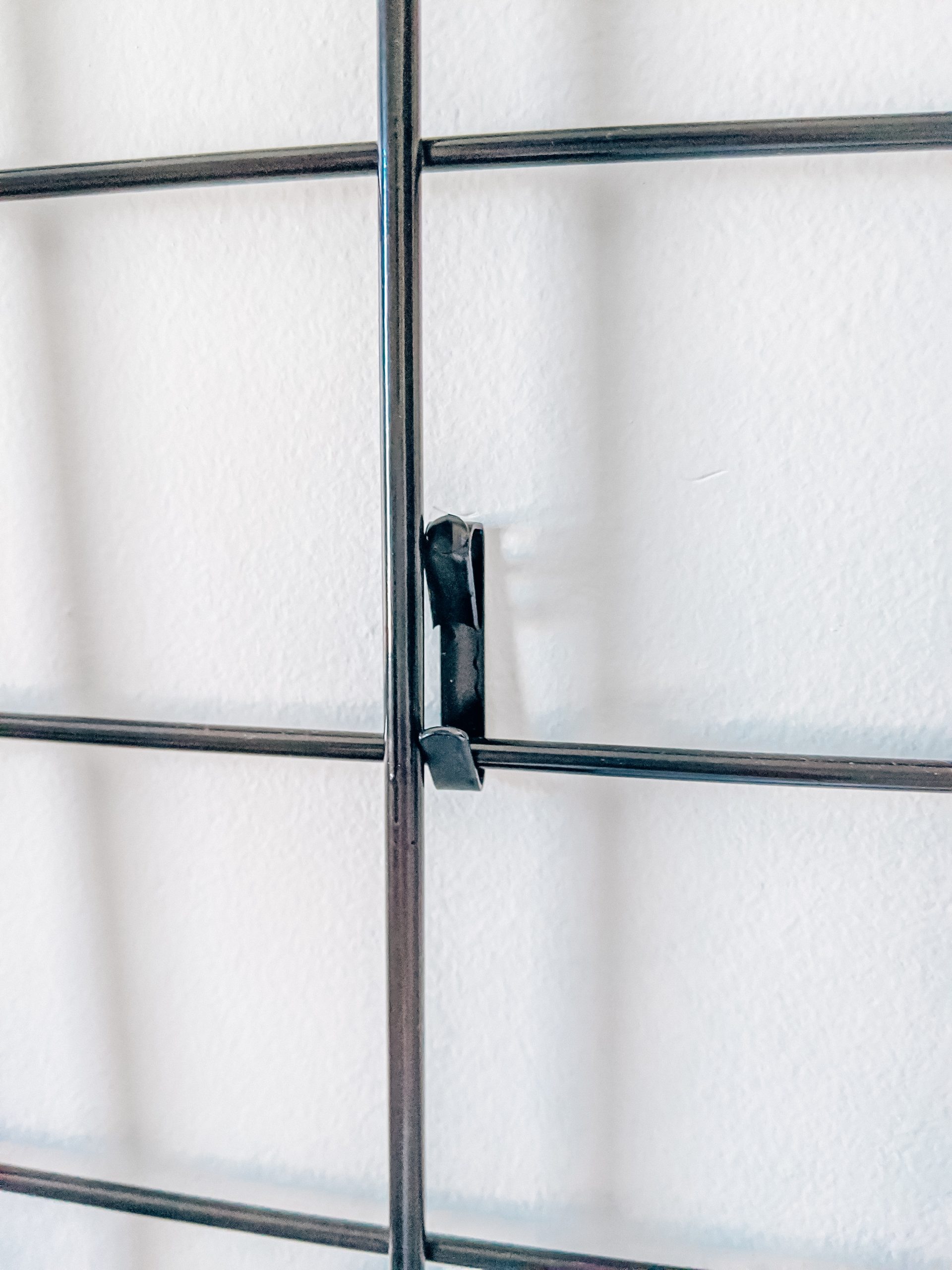 And we were able to attach it directly to the wall! We used these picture hangers and spray painted them black.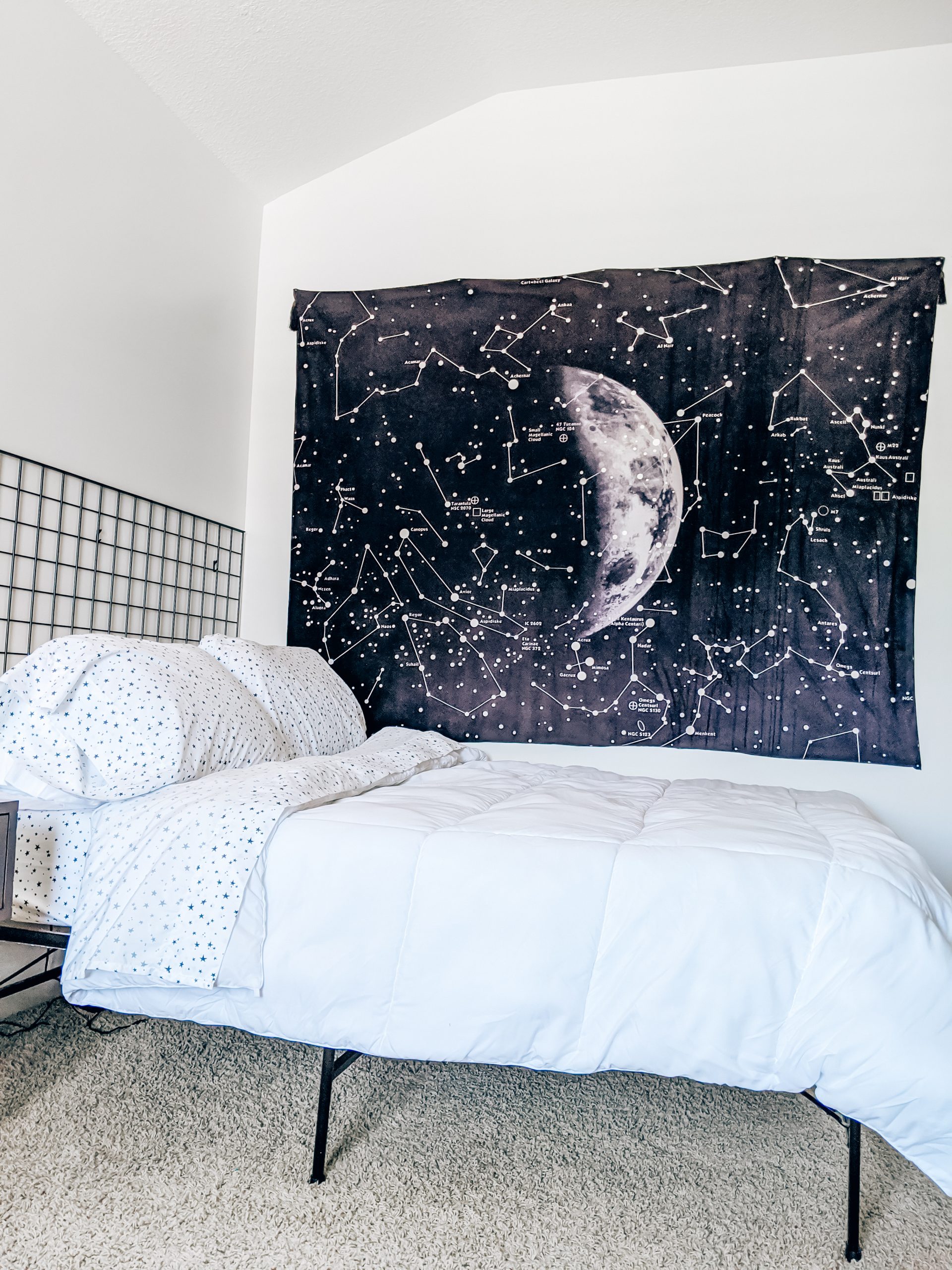 I know I'll get some questions about this constellation tapestry–here's the exact one we have, in the 59″x79″ size. It fits very well with the full size bed. (You could also use one of these tapestries as a DIY headboard idea!)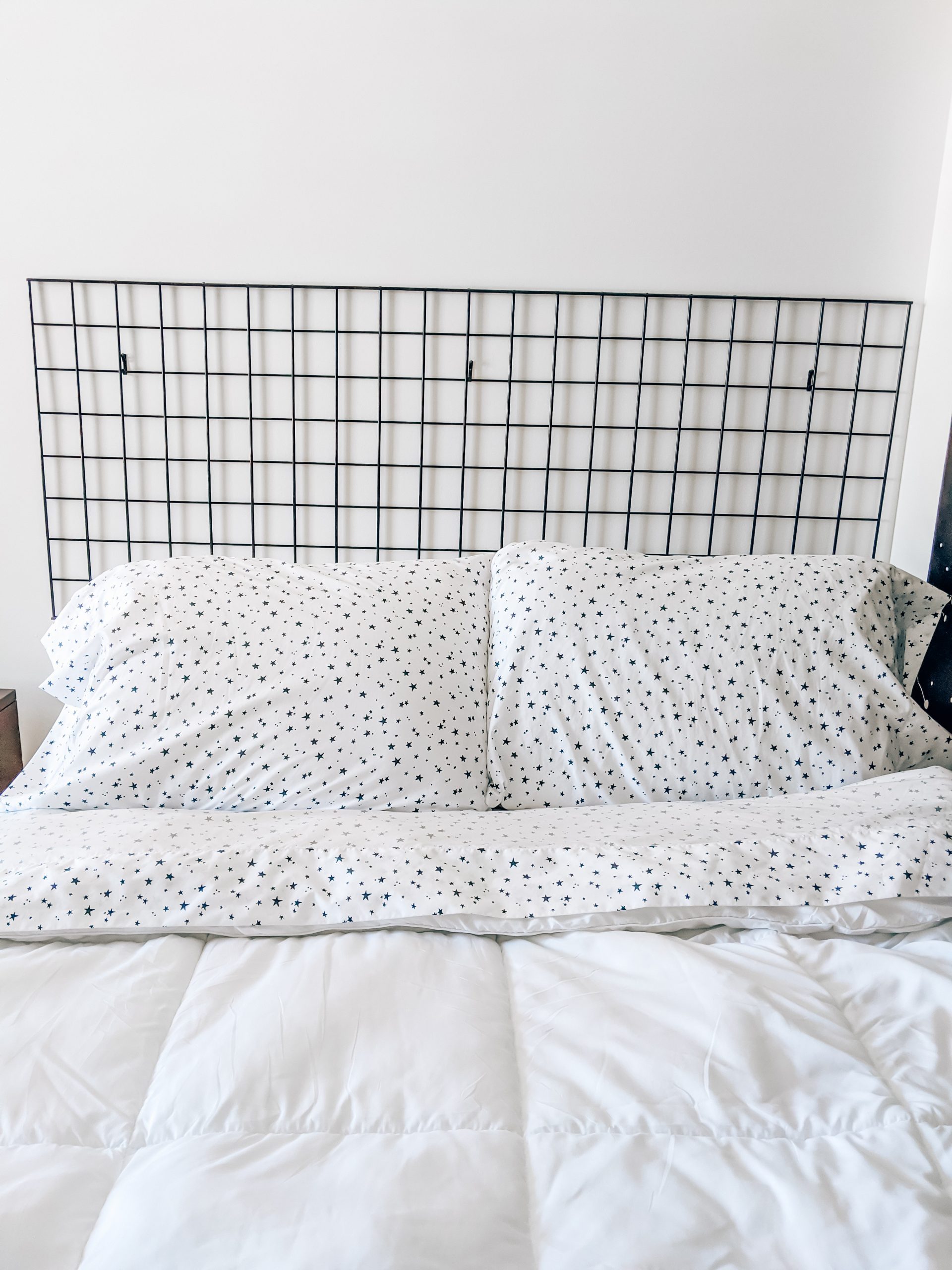 Star sheets are from the Pillowfort collection at Target. We have this same white comforter in both of the kids' rooms, and I'm planning to get one for our master bedroom as well. It is soooo soft and incredibly affordable.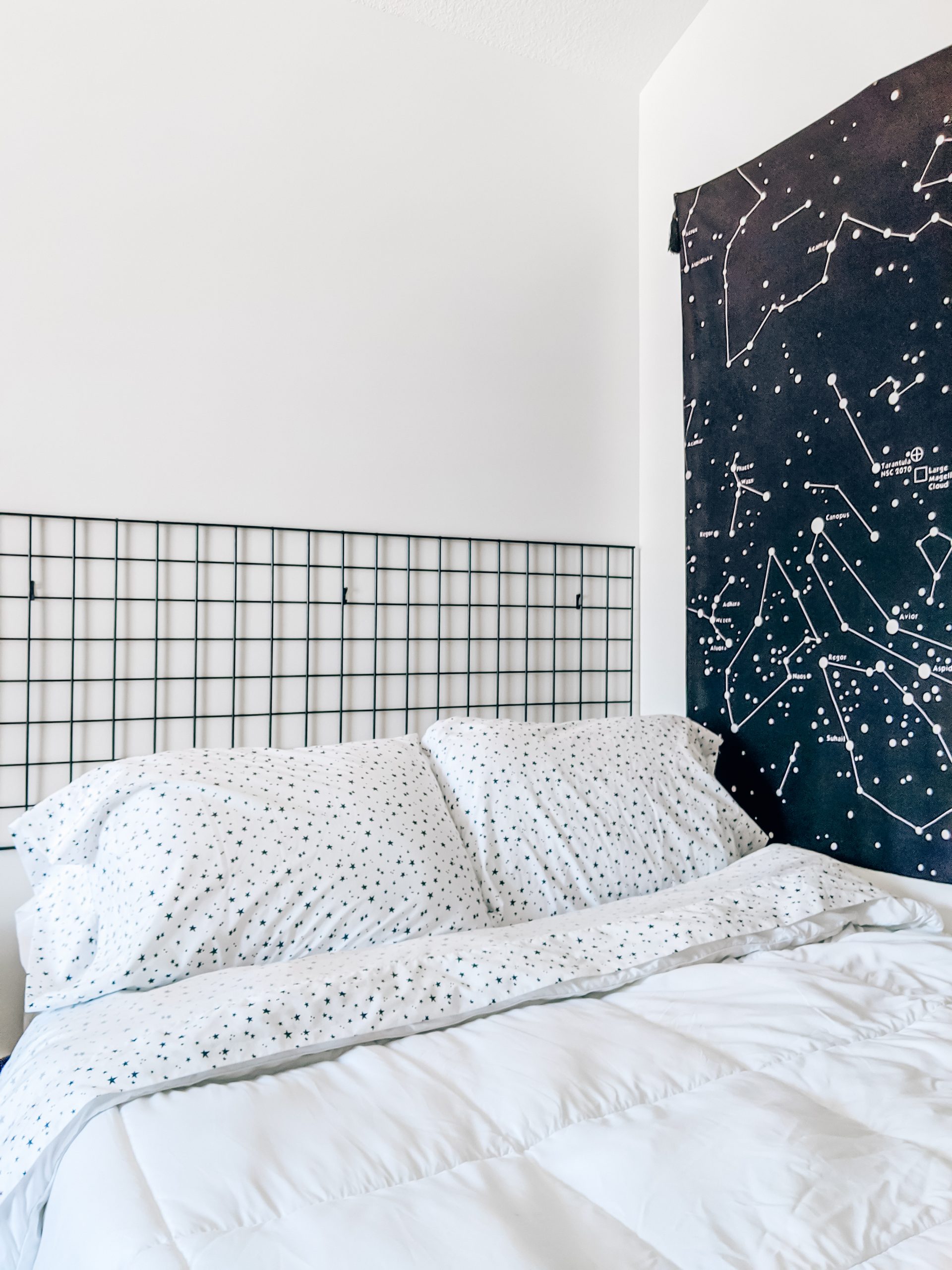 I love how Colton's modern big boy room is coming along. The DIY grid headboard is my favorite part… so far! Can't wait to share more with you soon.
Shop this Post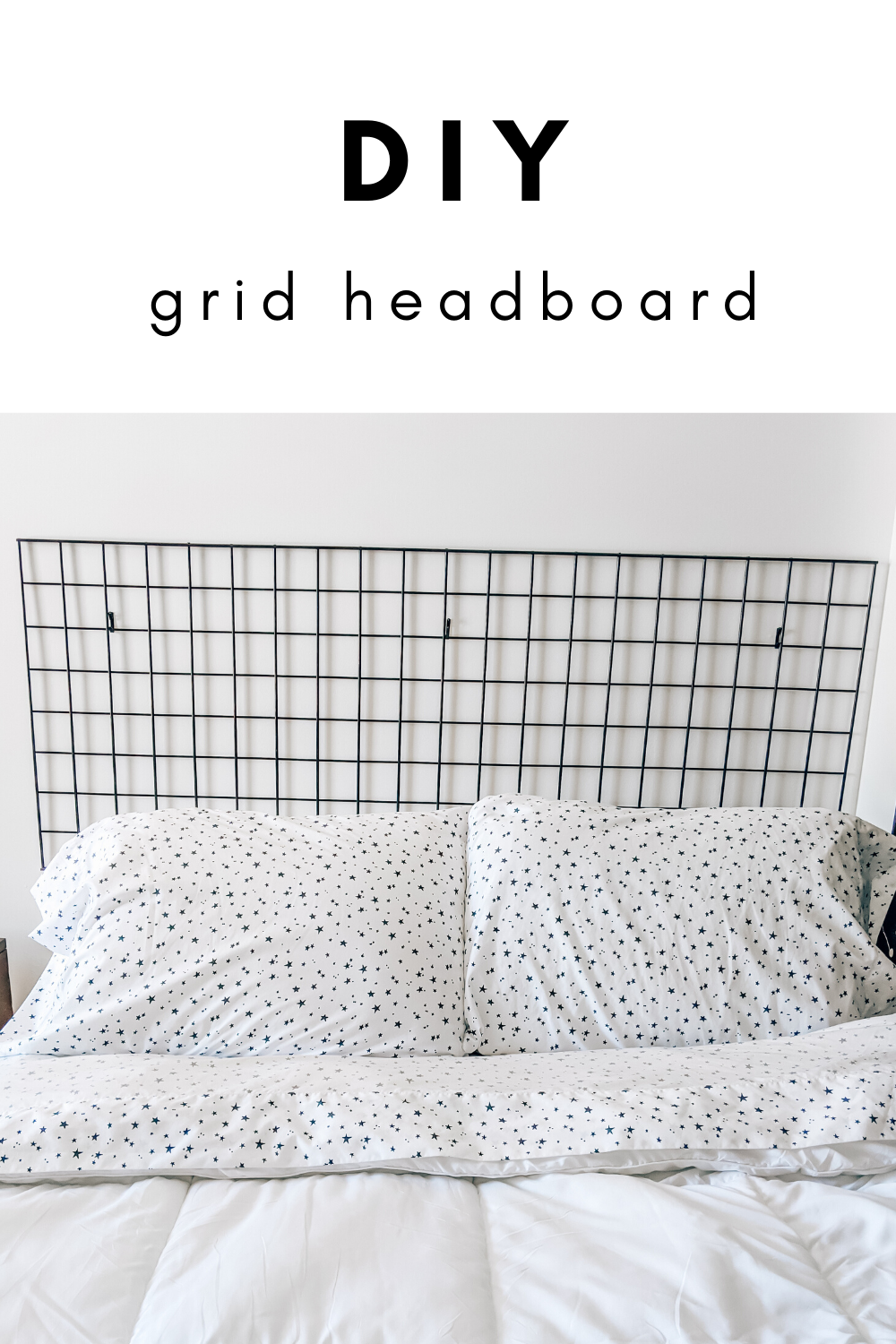 Pin this DIY Grid Headboard for later!
Read these next: