We are officially done with our stay-at-home orders in Kansas, which means a lot of area businesses are opening back up. My kids are especially excited to head back to the pool with Aqua-Tots Olathe. They've been taking swim lessons at Aqua-Tots for a couple years now, and really missed swimming while they were closed!

This post is sponsored by Aqua-Tots Olathe and contains affiliate links. If you make a purchase from this post, I may receive a commission. See the Legal page for more info.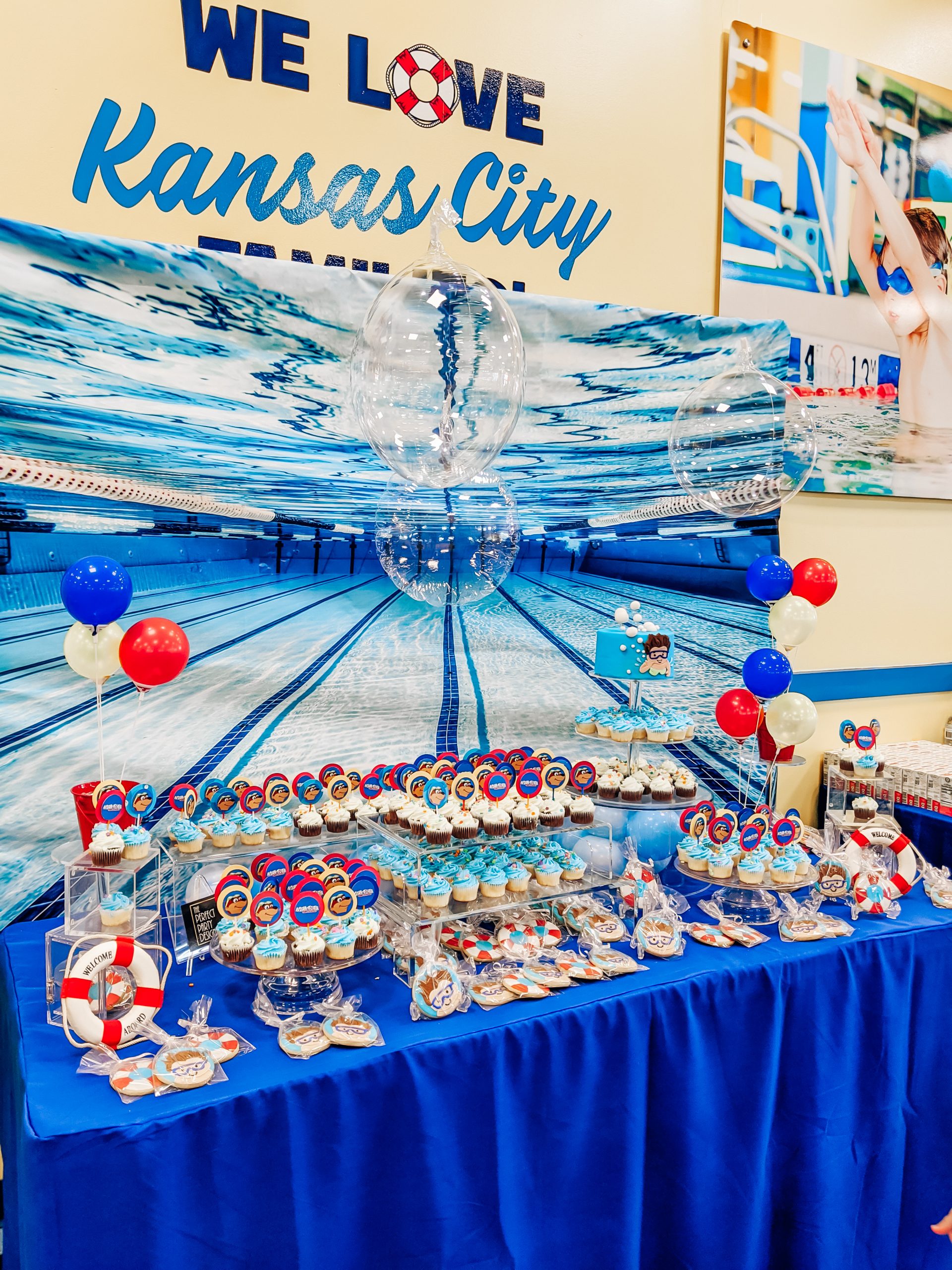 A few months ago–back when 2020 was still normal–Aqua-Tots held their second anniversary party. Since I didn't get to share many photos of the event then, I wanted to share some now. (You can see more of it on my Instagram, too!)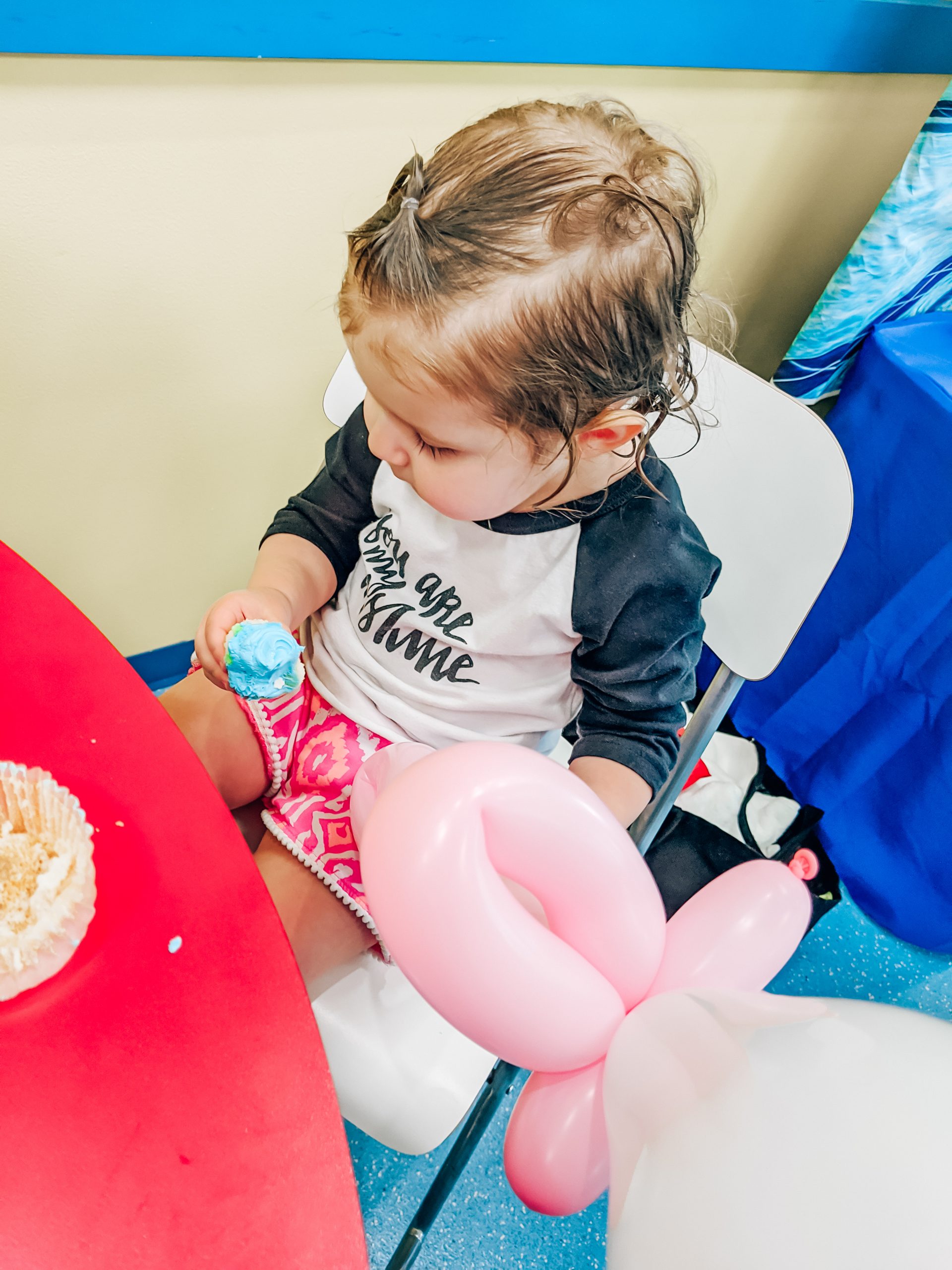 Aqua-Tots always does a great job with their parties, and this was no exception. We enjoyed open swim time (the kids love showing me their skills!), ate yummy sweets, and even got some balloon animals. Blair chose a unicorn and Colton had a t-rex.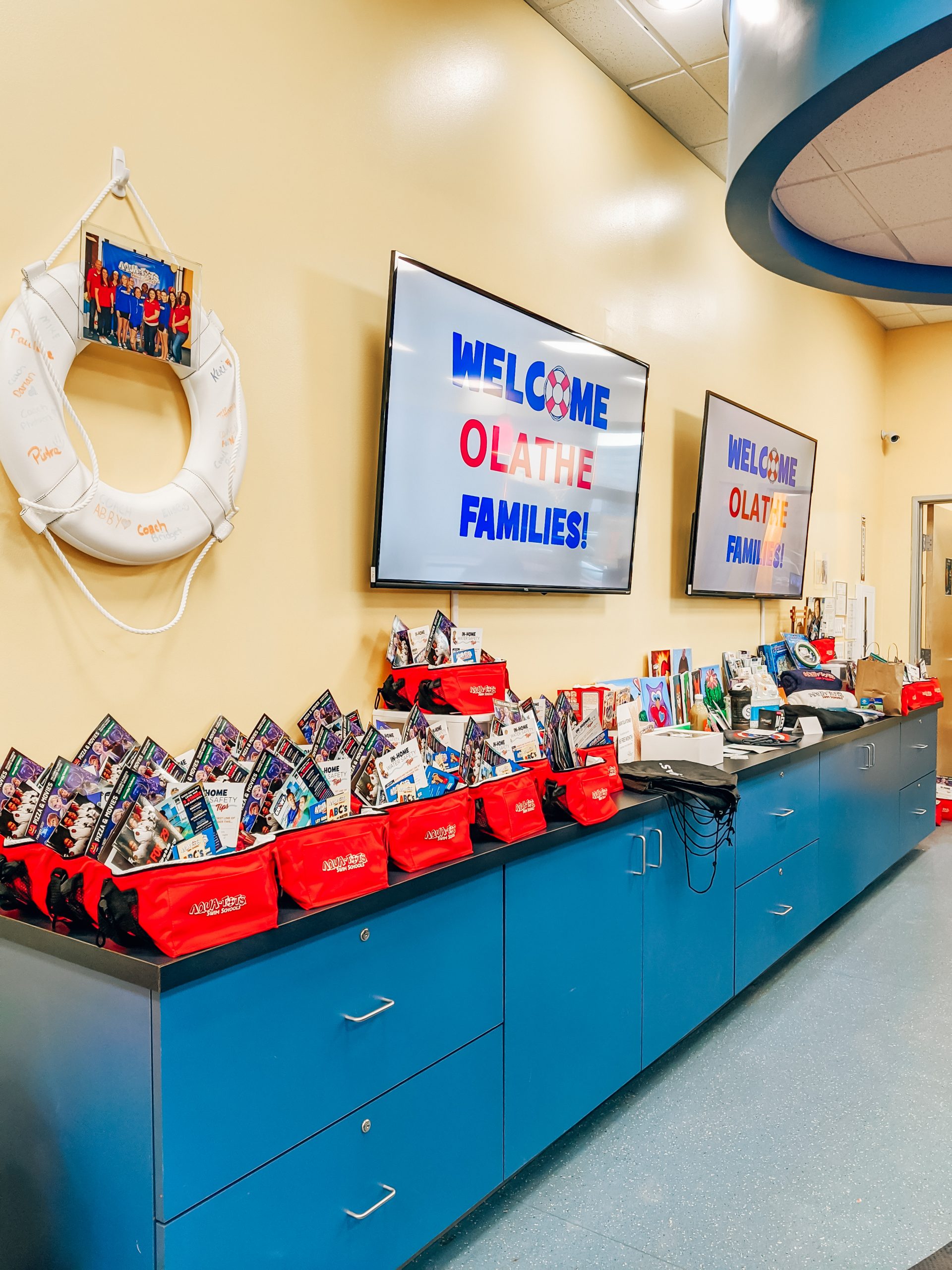 They also passed out these fun goodie bags, which are always full of little treats for the kids and useful coupons. Plus, there was a raffle and we even won a prize… although we didn't get to pick it up before the stay-at-home order went into place, and now so much time has elapsed that I forgot what it was! I guess it will be a fun surprise when we go back.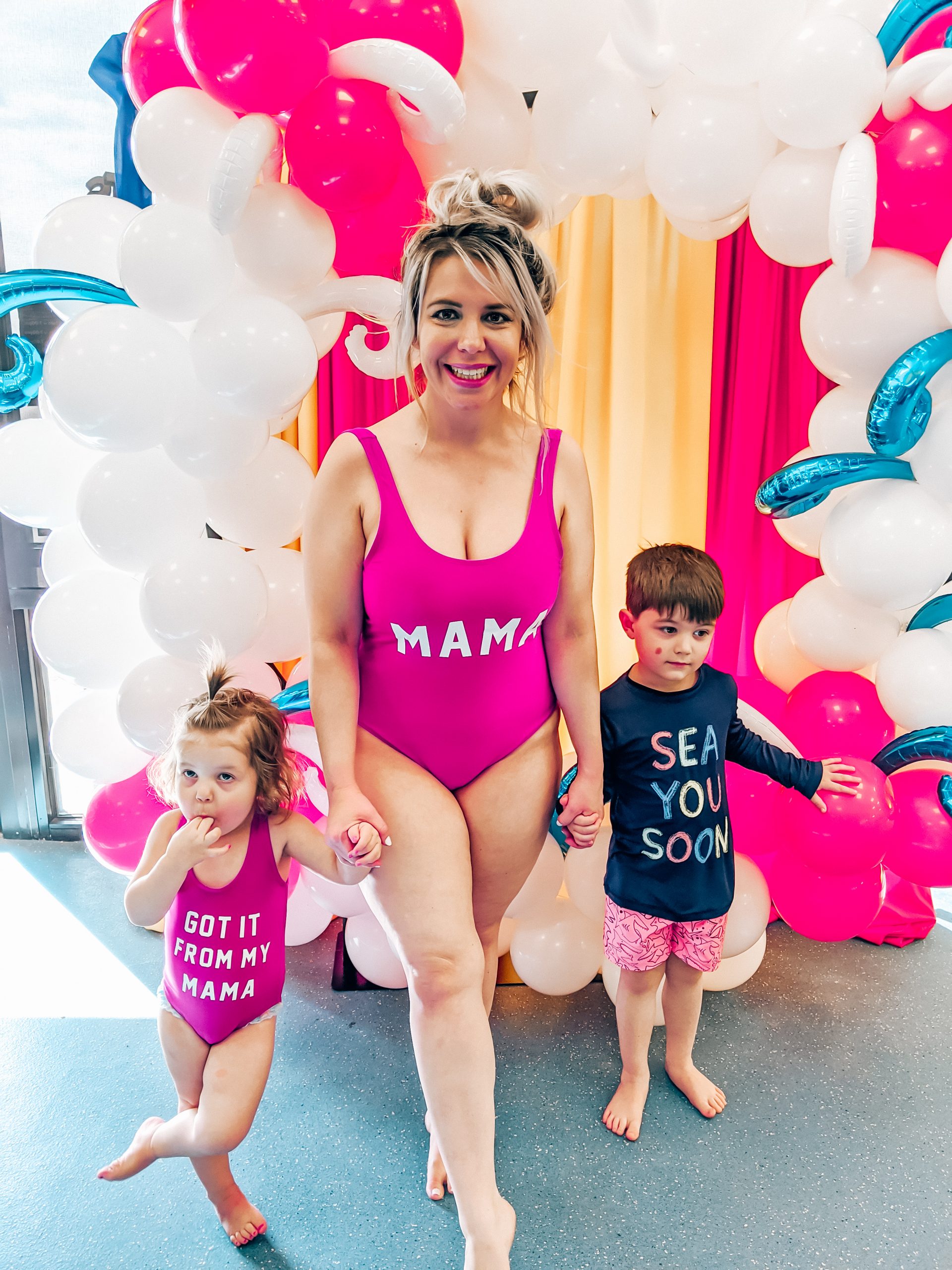 (Mama + Got It From My Mama Swimsuits here)

Staying Safe with Aqua-Tots Olathe
Here are some of the ways Aqua-Tots Olathe is working to keep families safe during their return to the pool!
Daily wellness checks for all staff
Staggered lesson start times to ensure we have a controlled flow through the school
Teaching tools will be assigned to each tot in our lesson and will be disinfected between classes
Enhanced school-wide sanitation procedures throughout the day
Faceshields for coaches
Curriculum adjustments to reduce face to face interactions during lessons
Hand sanitizing and disinfecting wipe stations available for continuous use
Limited numbers of people in the lobby and in the pool area
Face masks for front desk staff
Chairs adjusted to meet social distancing guidelines
Play area temporarily closed
Swimsuit dryers and hair dryers are temporarily unavailable
All loaner items and shared amenities (i.e. lotion, baby shampoo, lockers, etc.) are temporarily unavailable

Aqua

-Cards will be pulled by our Front Desk Staff and available for your coach's reference but will not be gathered by our families at this time.
Feedback after swim lessons will be abbreviated to help with the flow of the changing area
If you're looking for more info on how baby swim lessons work, check out my post on what to expect during baby swim lessons! Also check out these water safety tips for toddlers + the benefits of year-round swim lessons. 
If you're interested in joining us for swim lessons at Aqua-Tots in Olathe, check out their website here or give them a call at 913-353-9852. You can do a free trial class before signing up to see if it's a great fit for your family. Let them know Tricia sent you!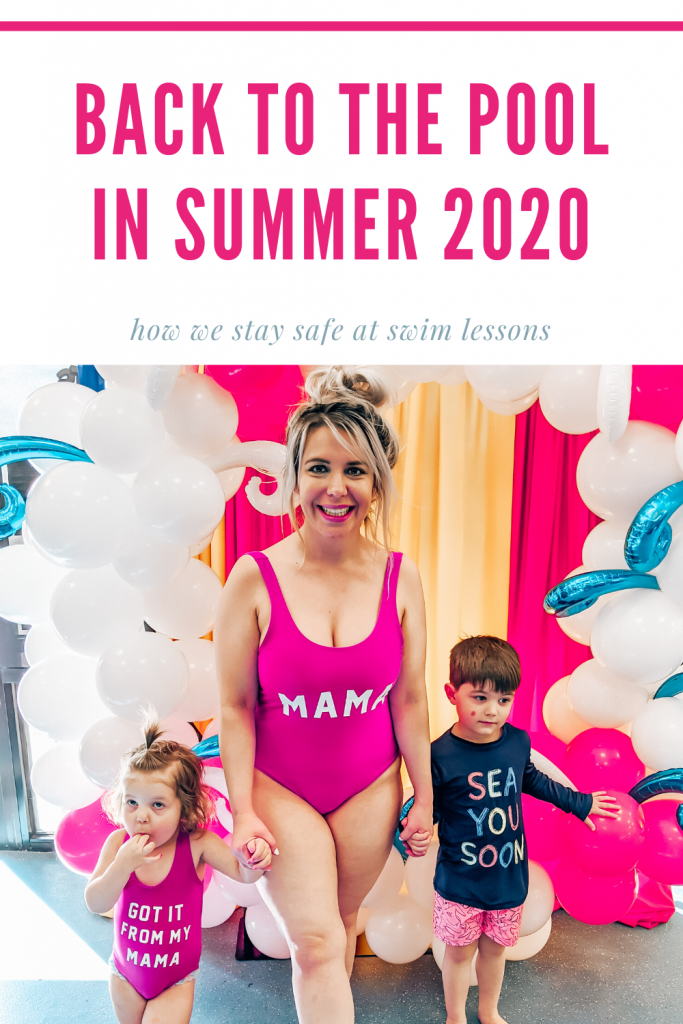 Pin this article on heading back to the pool with Aqua-Tots Olathe for later!
Read these next: