Recently, we celebrated Blair's third birthday with a "Breakfast at Blair's" theme party, based on Breakfast at Tiffany's. I'm going to be posting about the party soon, but first I wanted to share these adorable Breakfast at Tiffany's photos! I couldn't be happier with this DIY Breakfast at Tiffanys photoshoot and I hope you'll love the pics, too!

If you make a purchase from this post, I may receive a commission. Please see our Legal page for more info.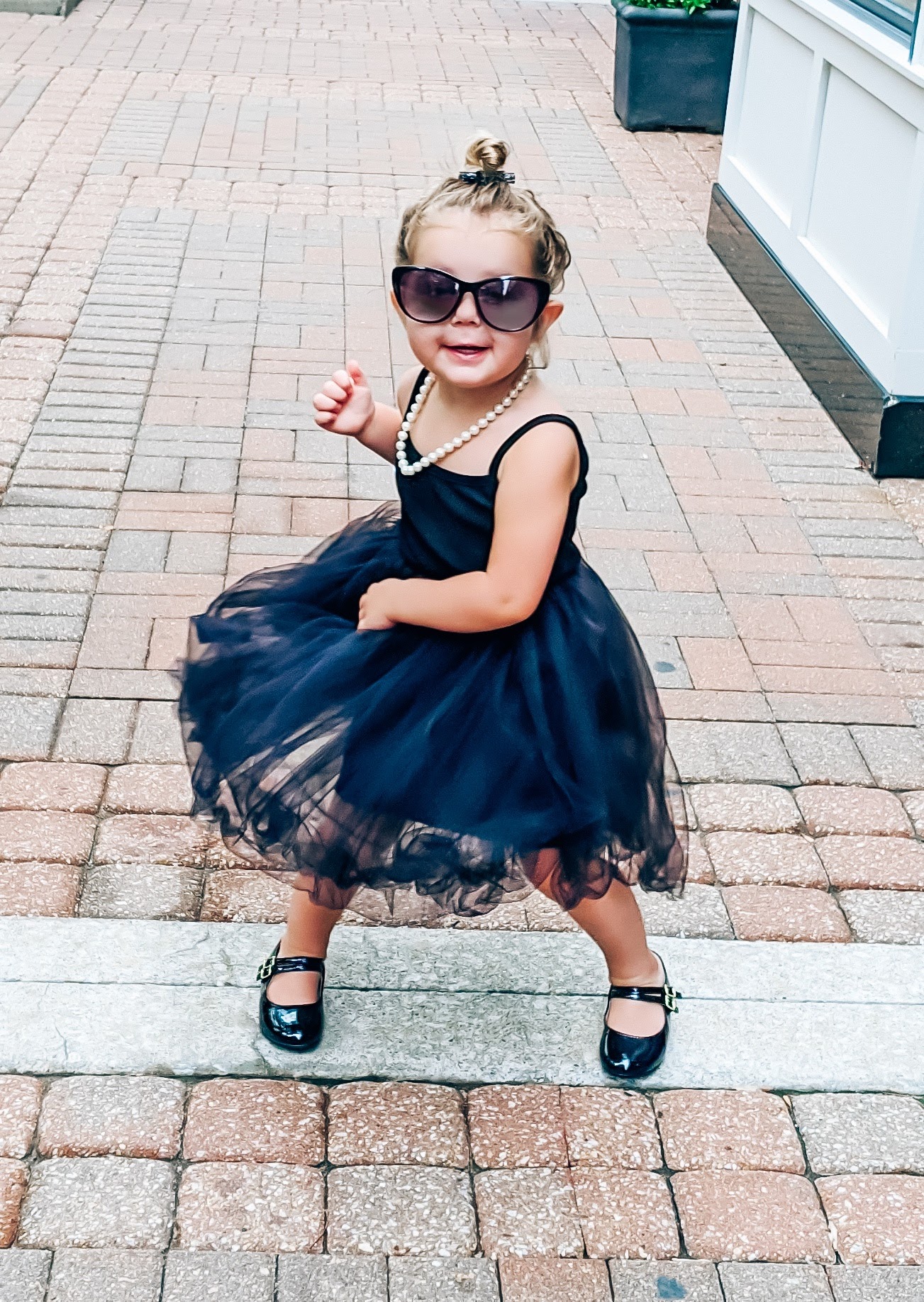 I've linked Blair's exact dress below! It is true to size and soooo cute.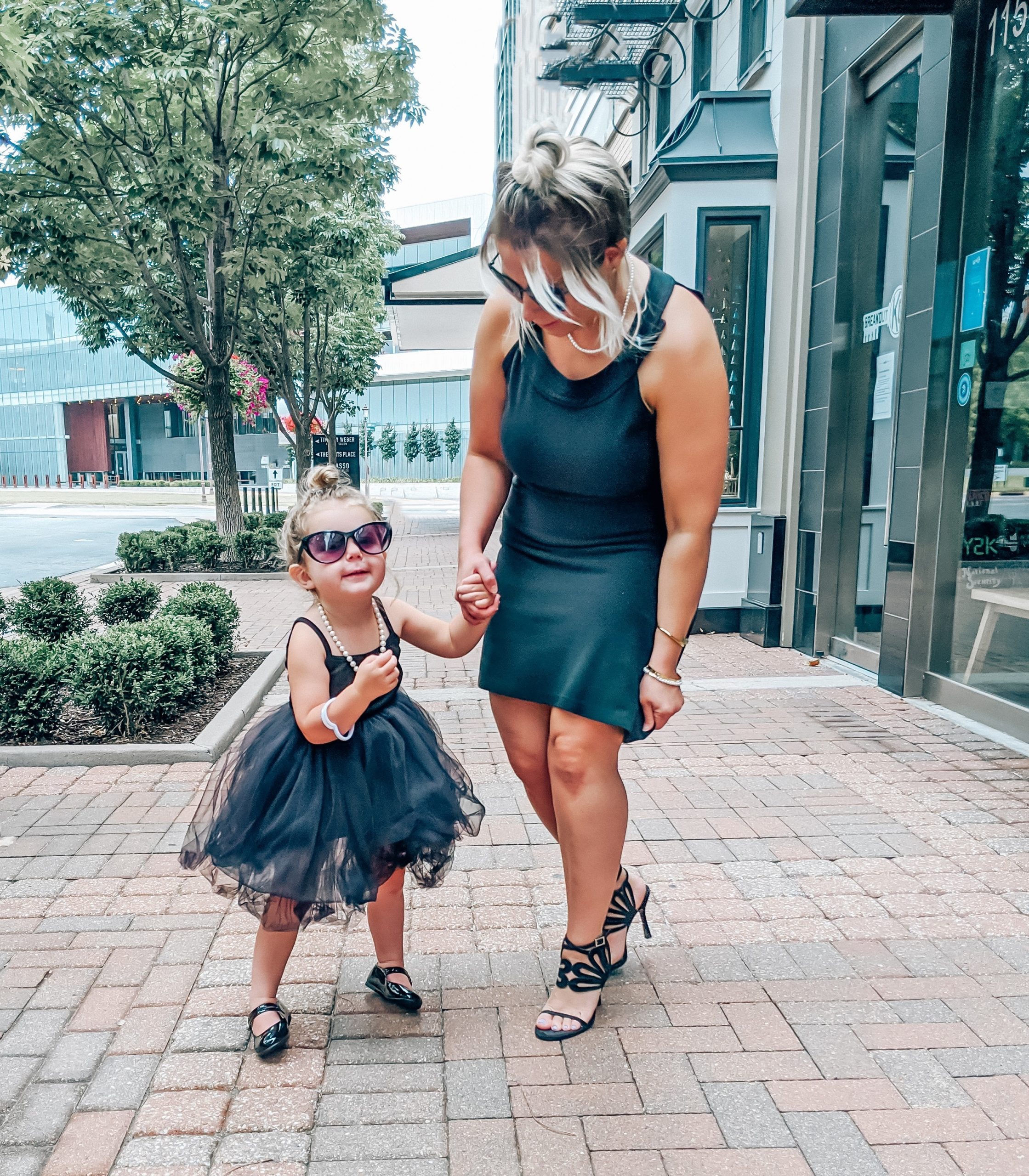 We did a mix of Mommy and Me shots and some of Blair individually. This theme was so cute that I wanted to get in on it too!
I always try to do photos of my kids in their  birthday party theme each year. You can see some past ones here: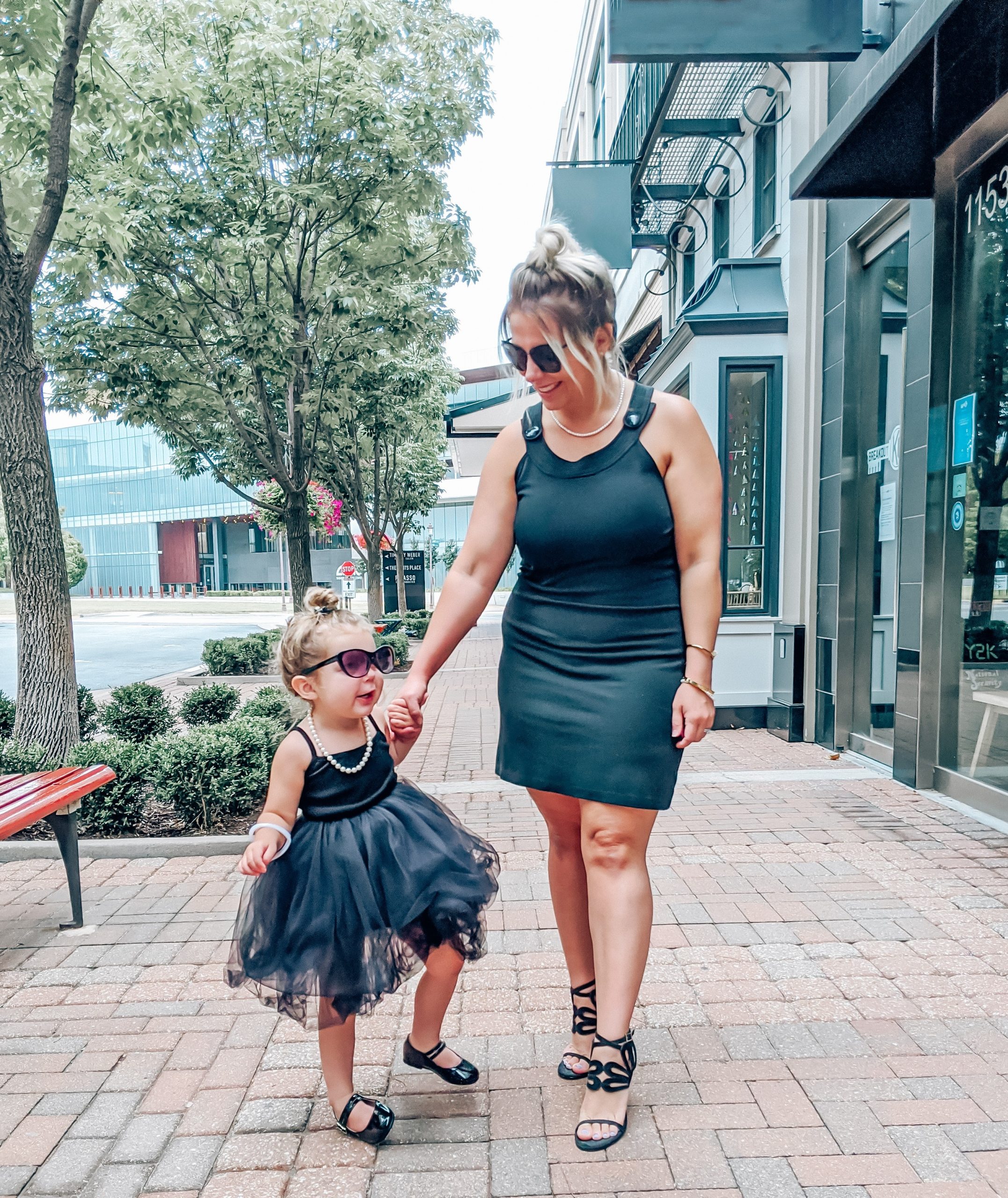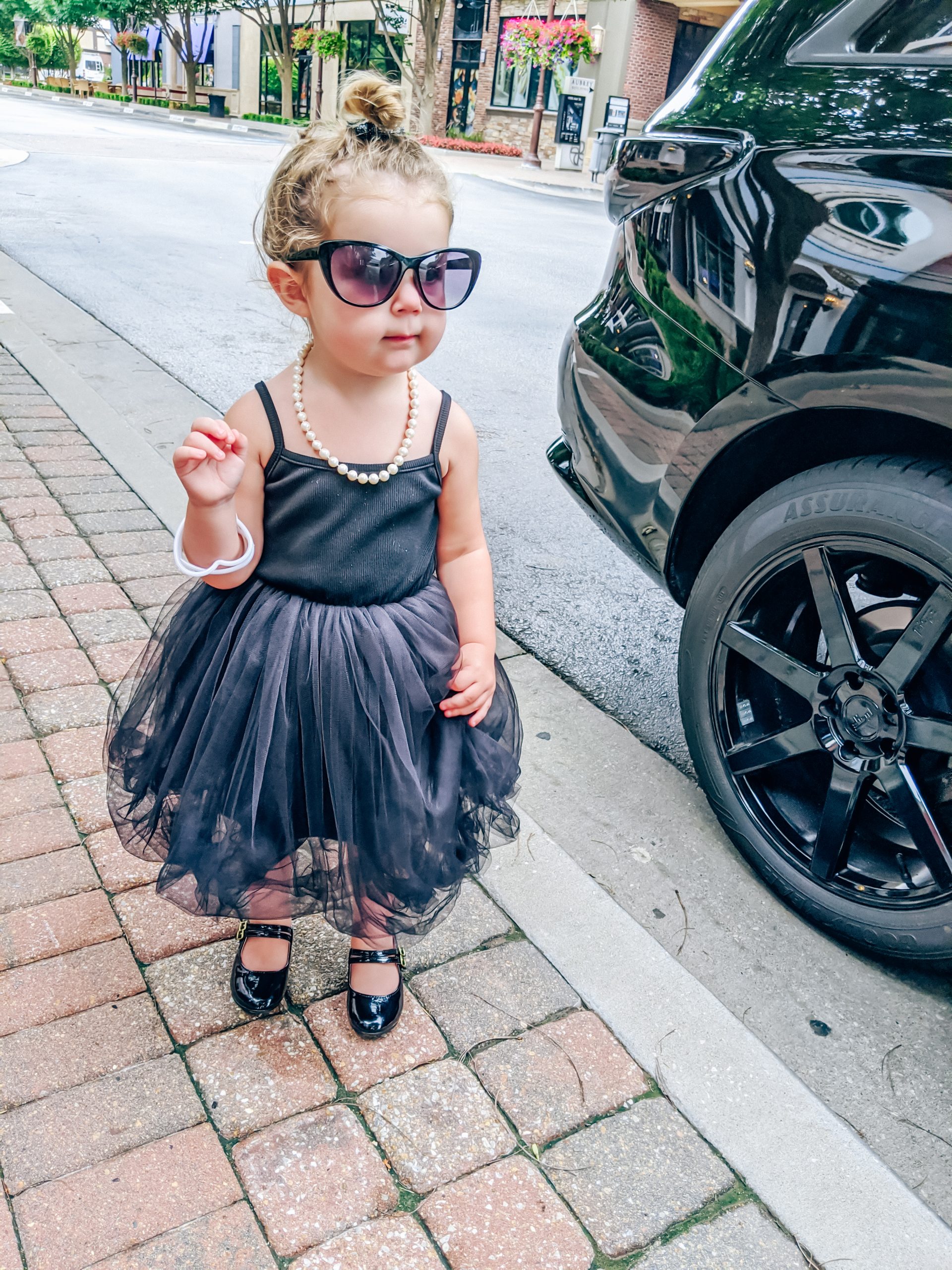 Posing by my car. It's changed a lot from when I first bought it! I'll have to do an updated car transformation post soon.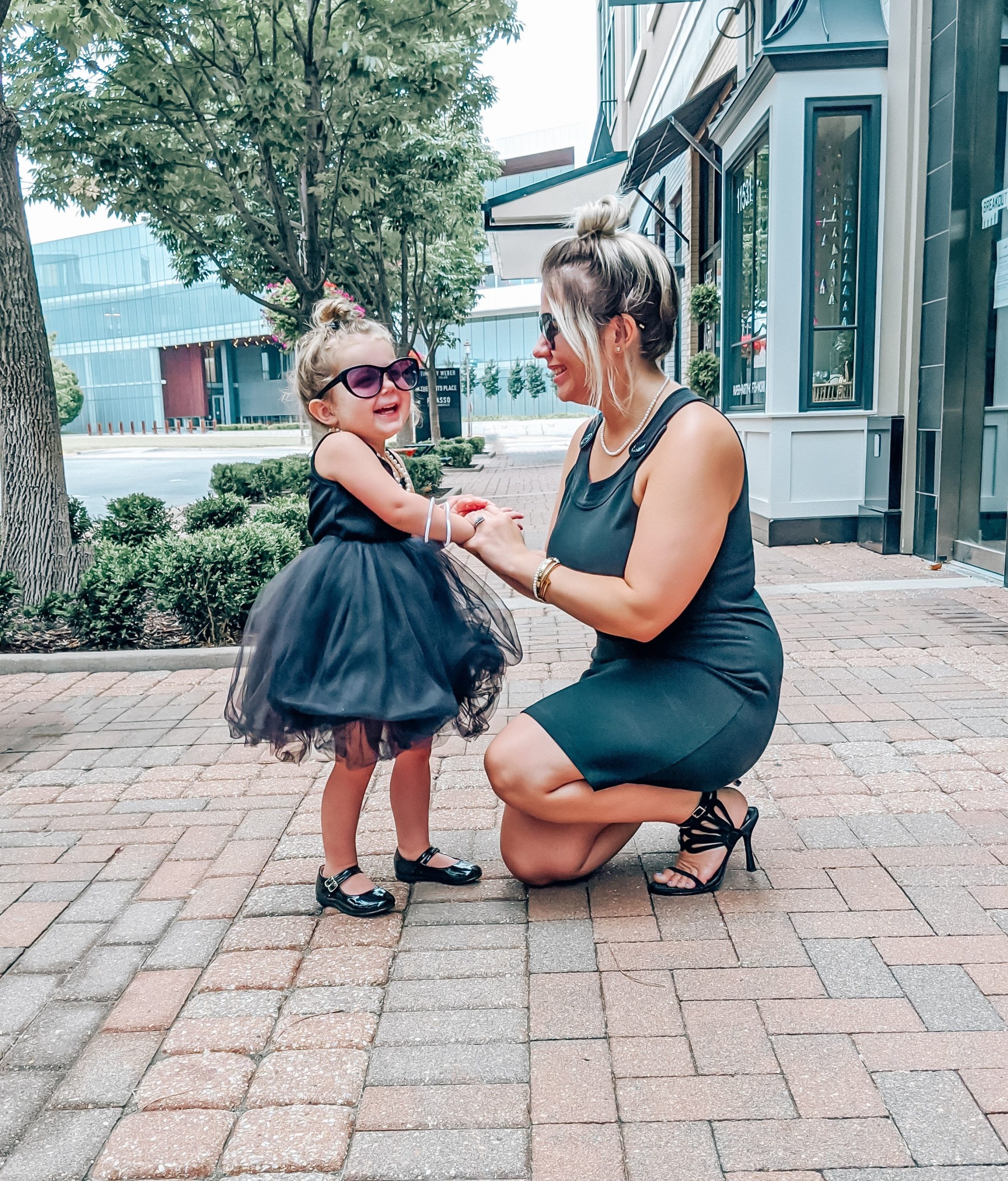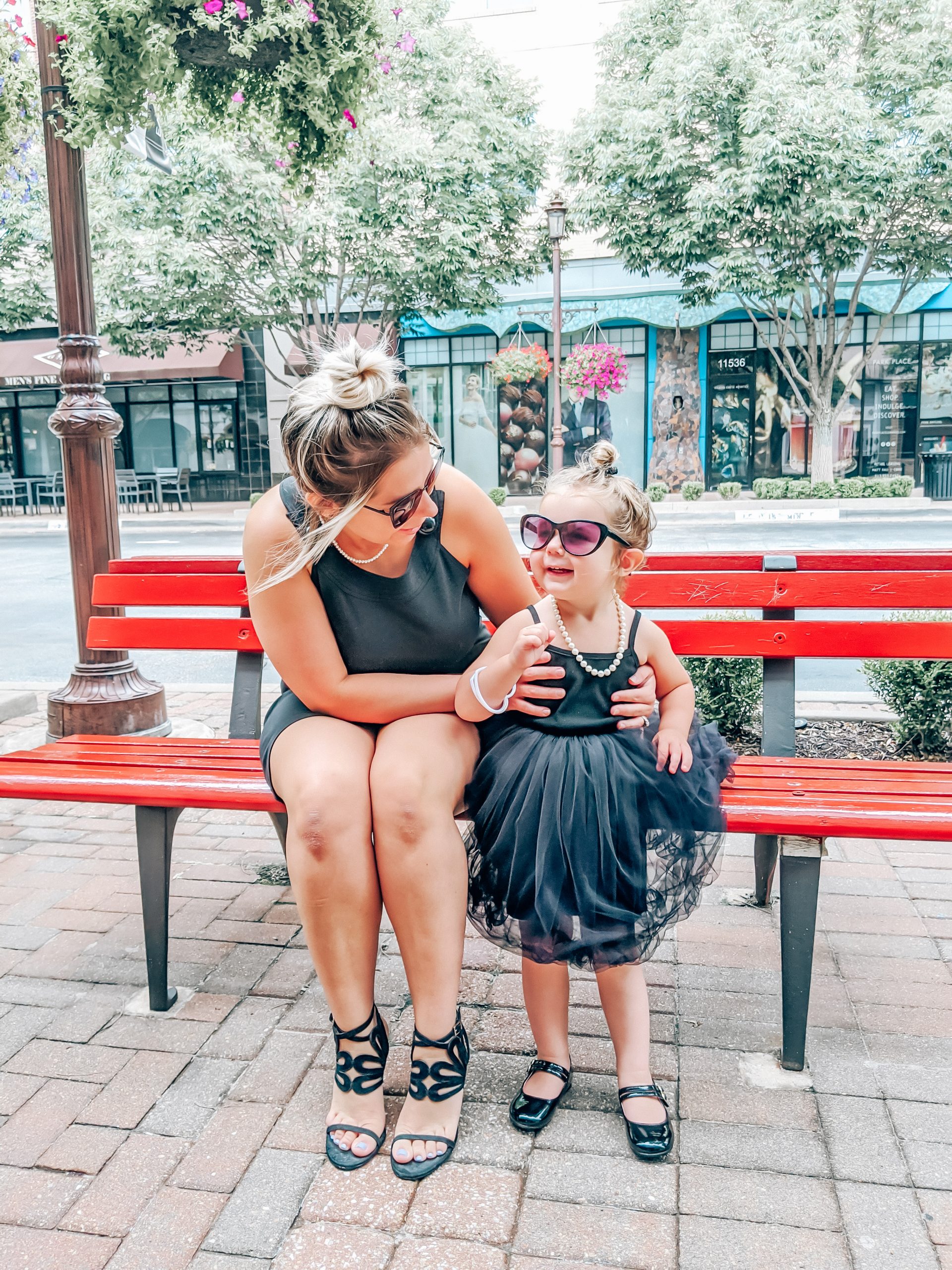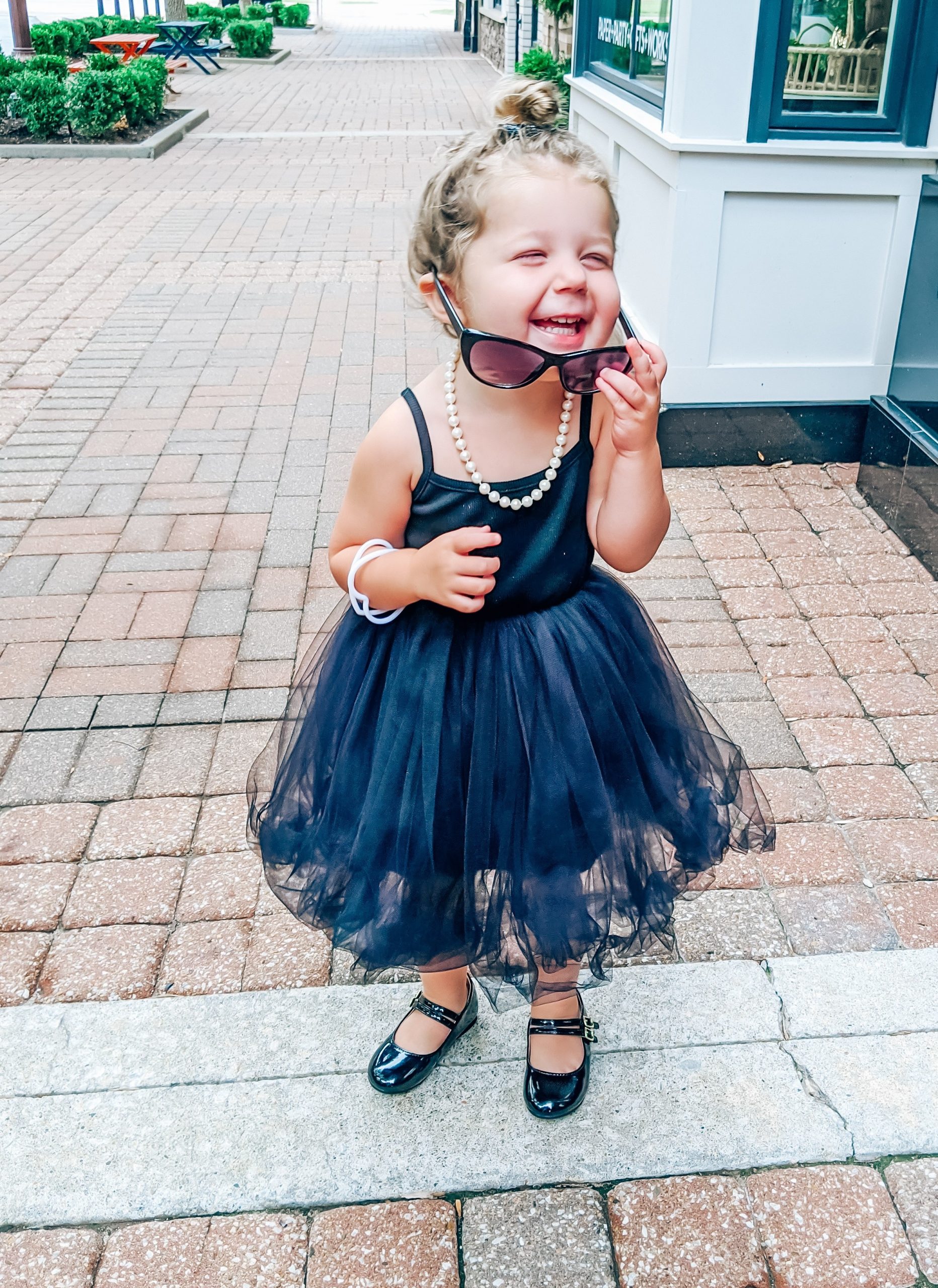 If you want to do a Breakfast at Tiffanys photoshoot with your own daughter, here are some of my tips for getting good pics of your kids:
Timing is everything! Take photos when they're not too tired/hungry. For us, that's usually first thing in the morning. (Bonus, there aren't many people out then, so I don't have randos in the background of my pics.)
Stay in the shade to avoid shadows on faces
Keep it short and sweet! Scout the location ahead of time to know exactly where you'll be shooting and what poses you want to capture. I never take pics with my kids for longer than 5-10 minutes.
Bribes! I'm not above handing out some fruit snacks or promising a trip to the park if they smile for pics.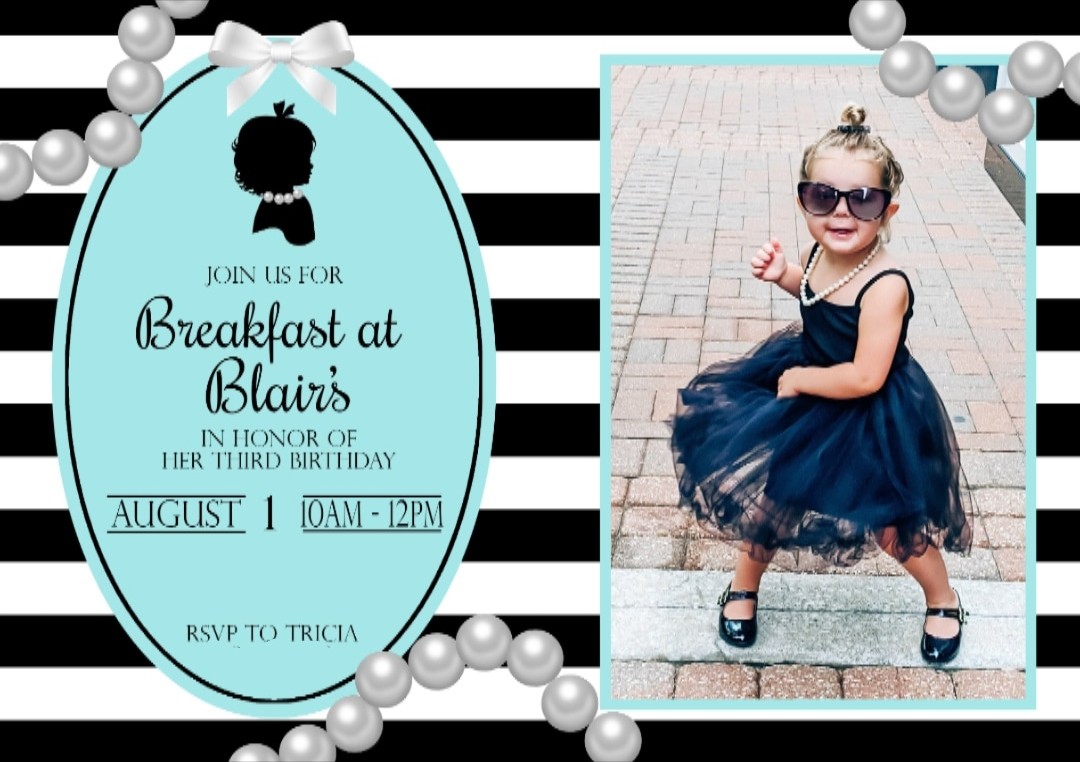 We used one of the photos from this Breakfast at Tiffanys Photoshoot for her party invitation! I got the personalized invitation on Etsy from this seller. (Excuse the poor quality of the image above, I had to run it through a couple apps to edit out our address and phone number. The actual invite was much higher quality!)
Grab your Breakfast at Tiffanys Photoshoot Supplies here: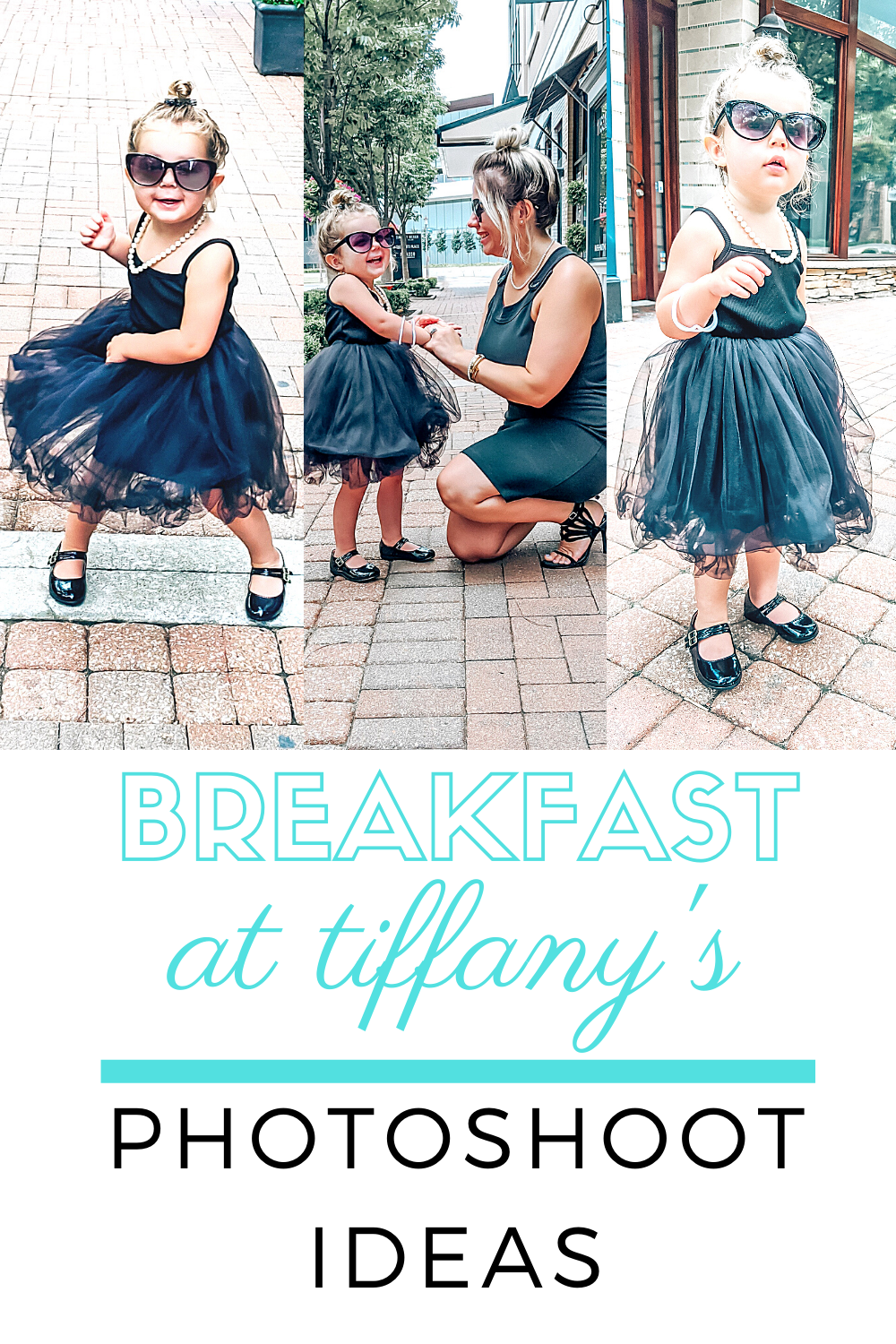 Pin this Breakfast at Tiffanys Photoshoot for later!
Read these next: