Whether you know me in real life or online, you've probably heard me talk about one thing… I am incredibly self-conscious about my c-section pouch. [And if you don't know what a c-section pouch is, consider yourself lucky.] I've spent an inordinate amount of time trying to find pants that camouflage my c-section shelf, typically with little-to-no luck. But today, I'm sharing one of my secrets: the best leggings for moms. And yes, they actually hide the mommy tummy!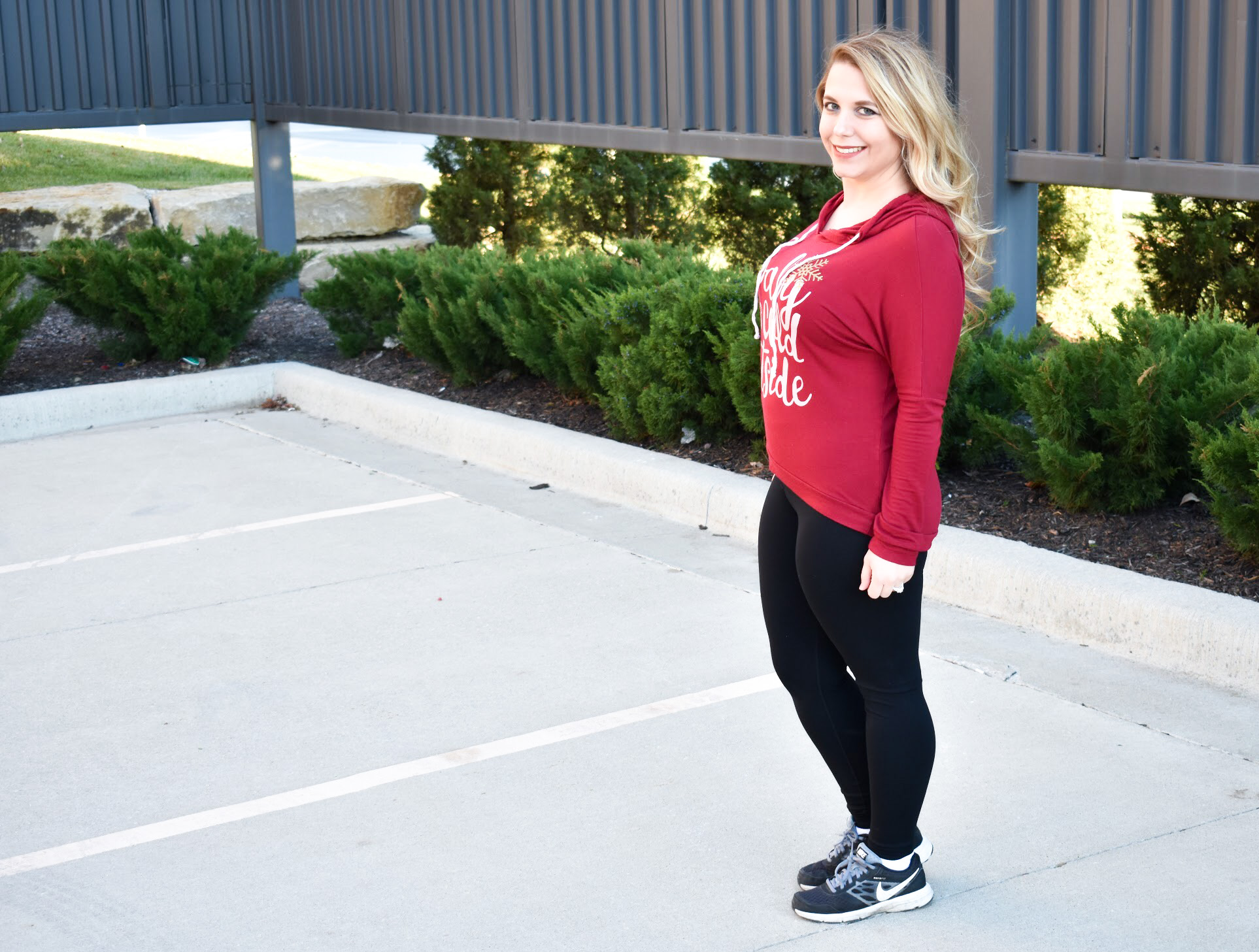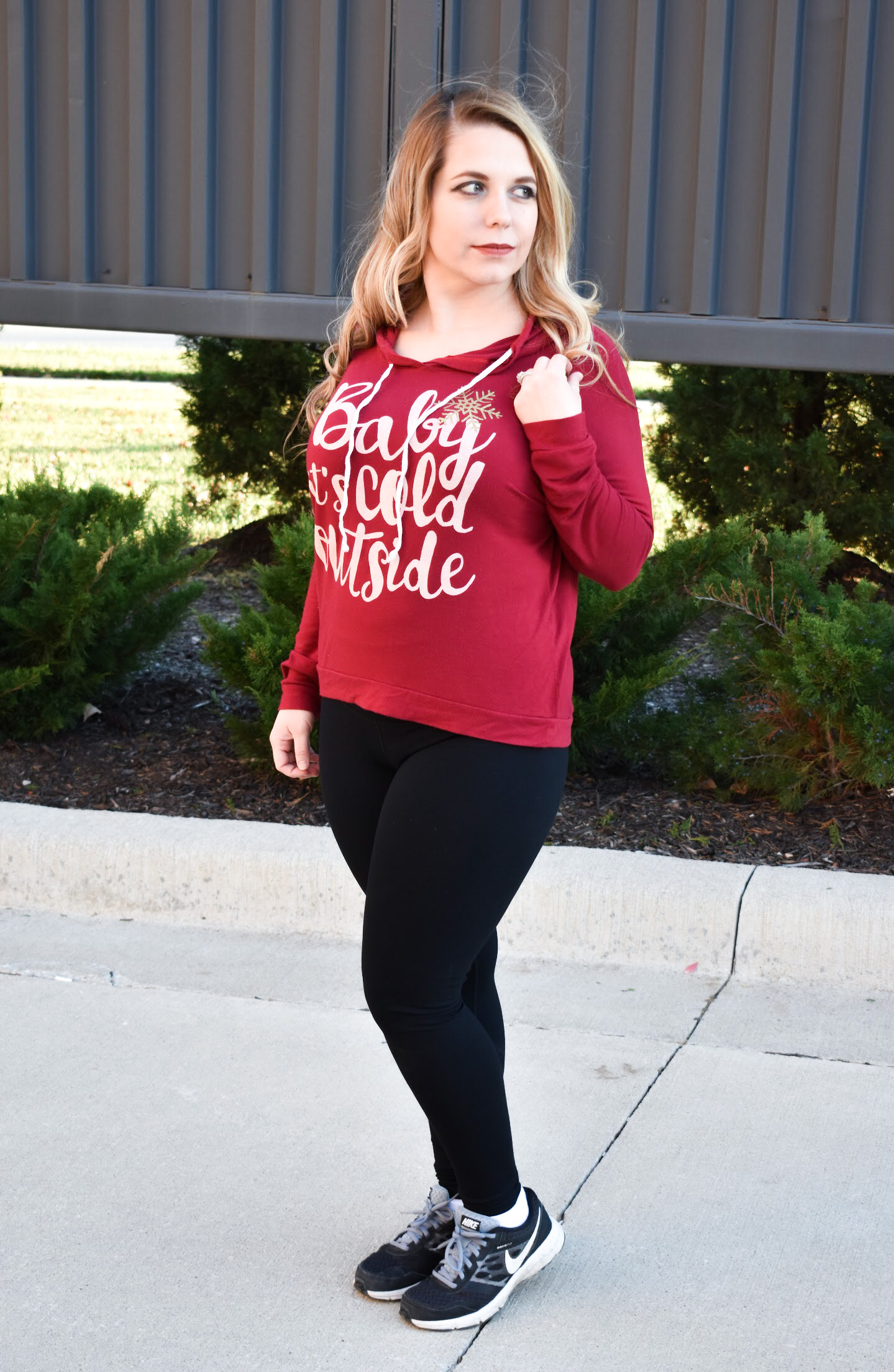 Lalabu leggings are super flattering because they come up higher than most leggings, helping to minimize the mommy tummy. That's why they are the best leggings for moms! They just recently released these full-length leggings and I was so excited to get a pair. I had the crop length in grey when Blair was a bitty babe, so I knew I liked the fit and style.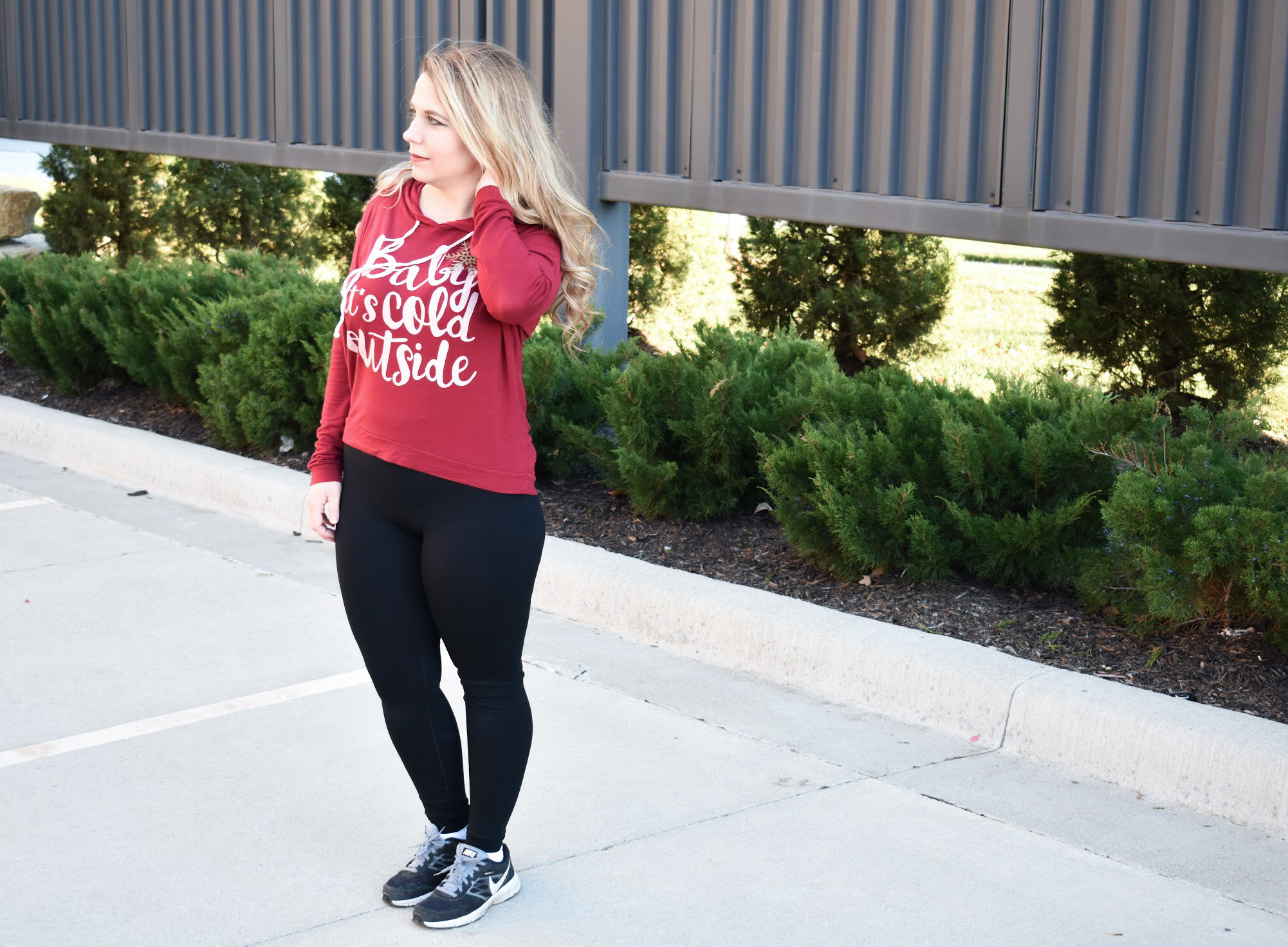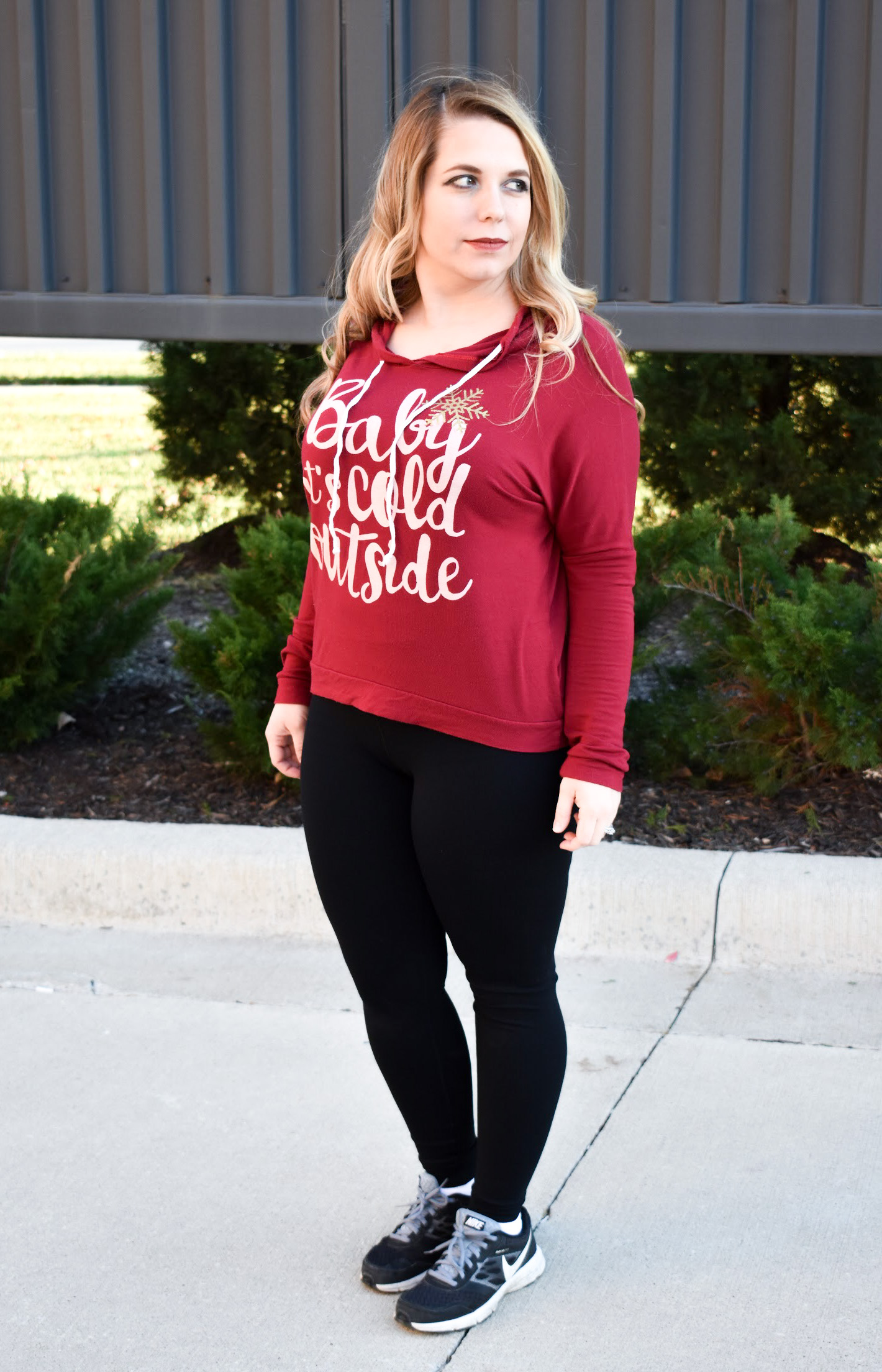 The quality of Lalabu leggings is amazing, too. For comparison, I've worn Lululemon leggings for years and these are right on par with quality and fit. Over the years as a stay-at-home mom [read: someone who wears leggings a lot], I've found you get what you pay for with leggings. There is truly a difference in the way quality leggings look and feel on your body, and, in my opinion, it is well worth the investment for something you'll feel comfortable and confident in. Even if it's just to chase little ones around the house!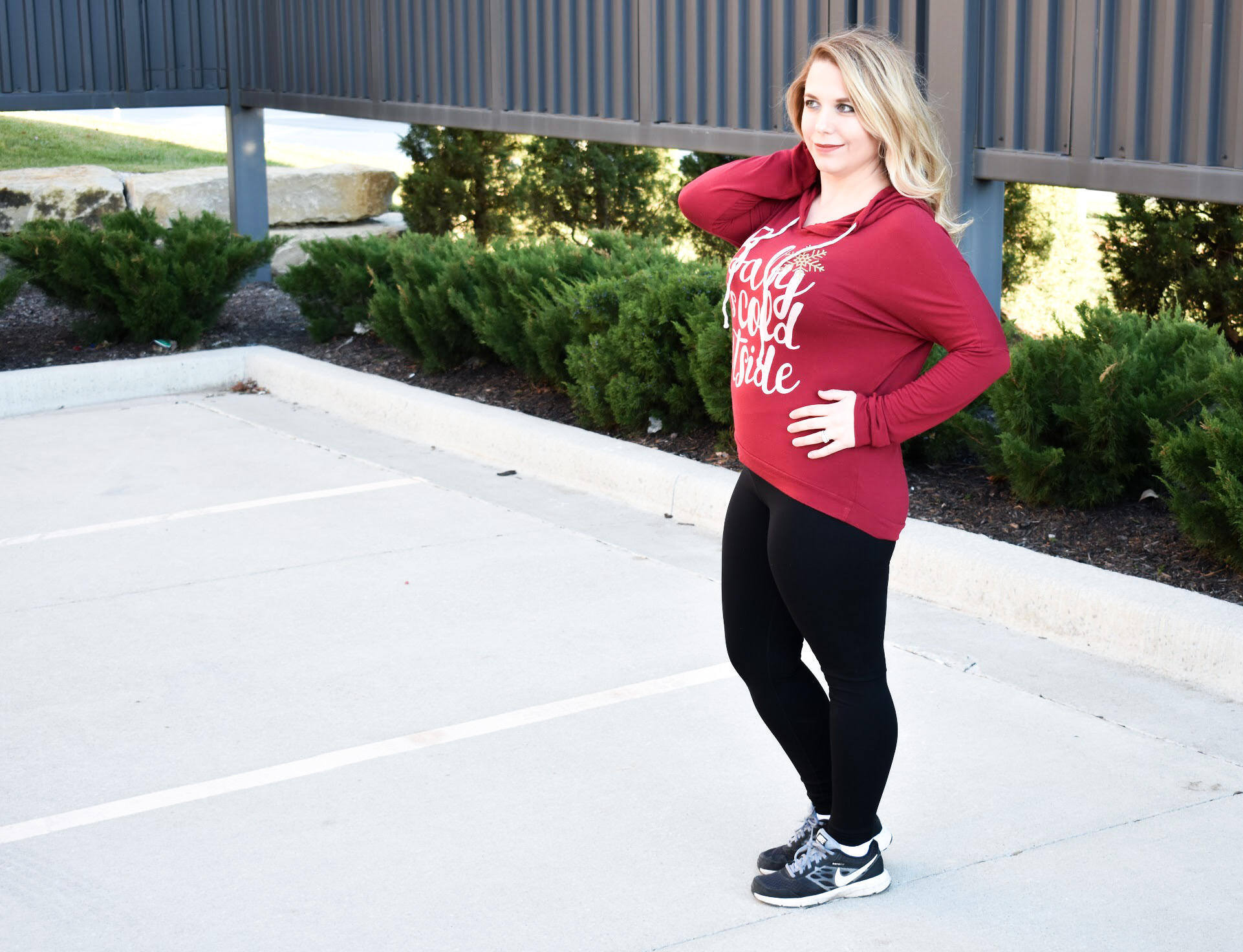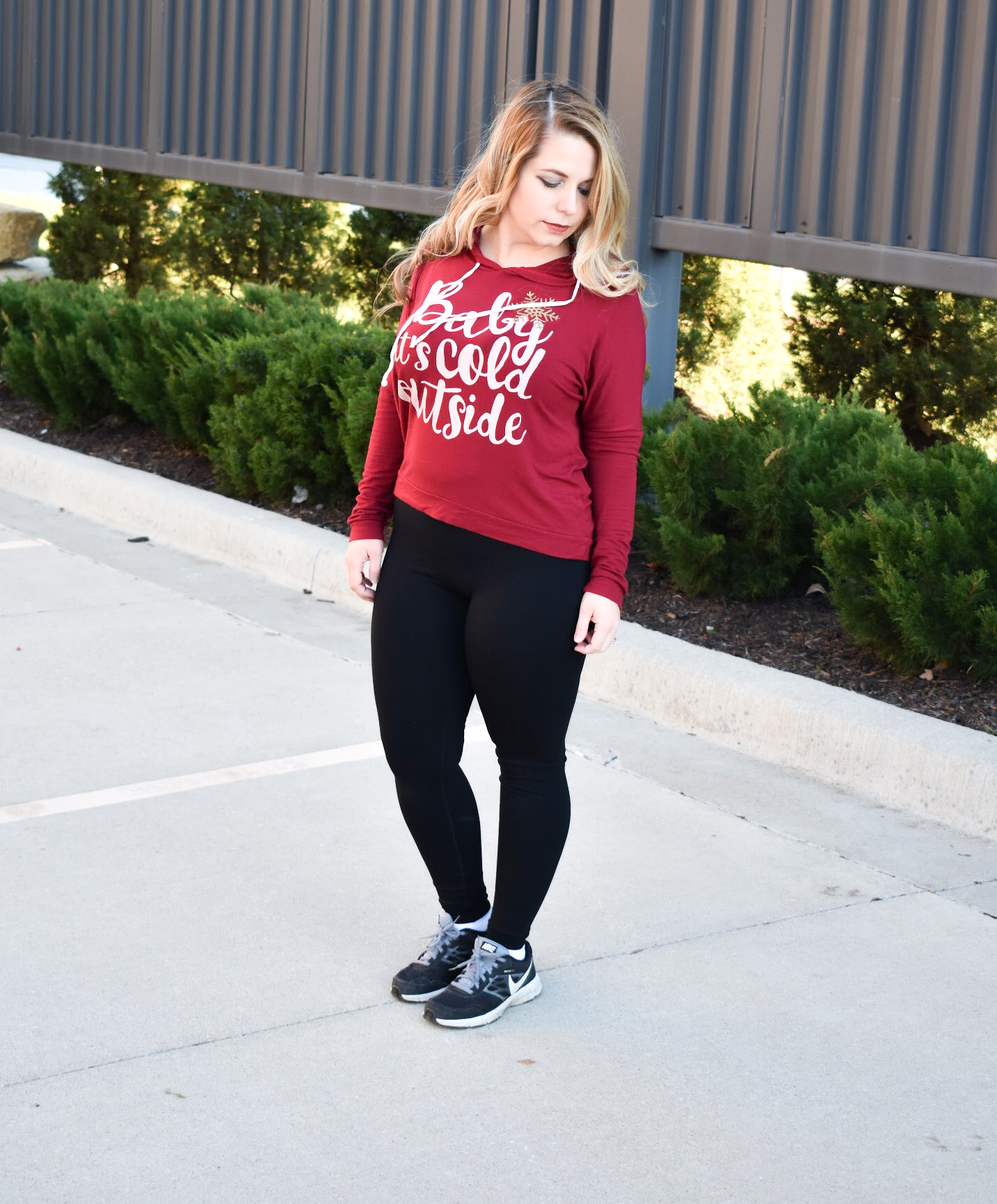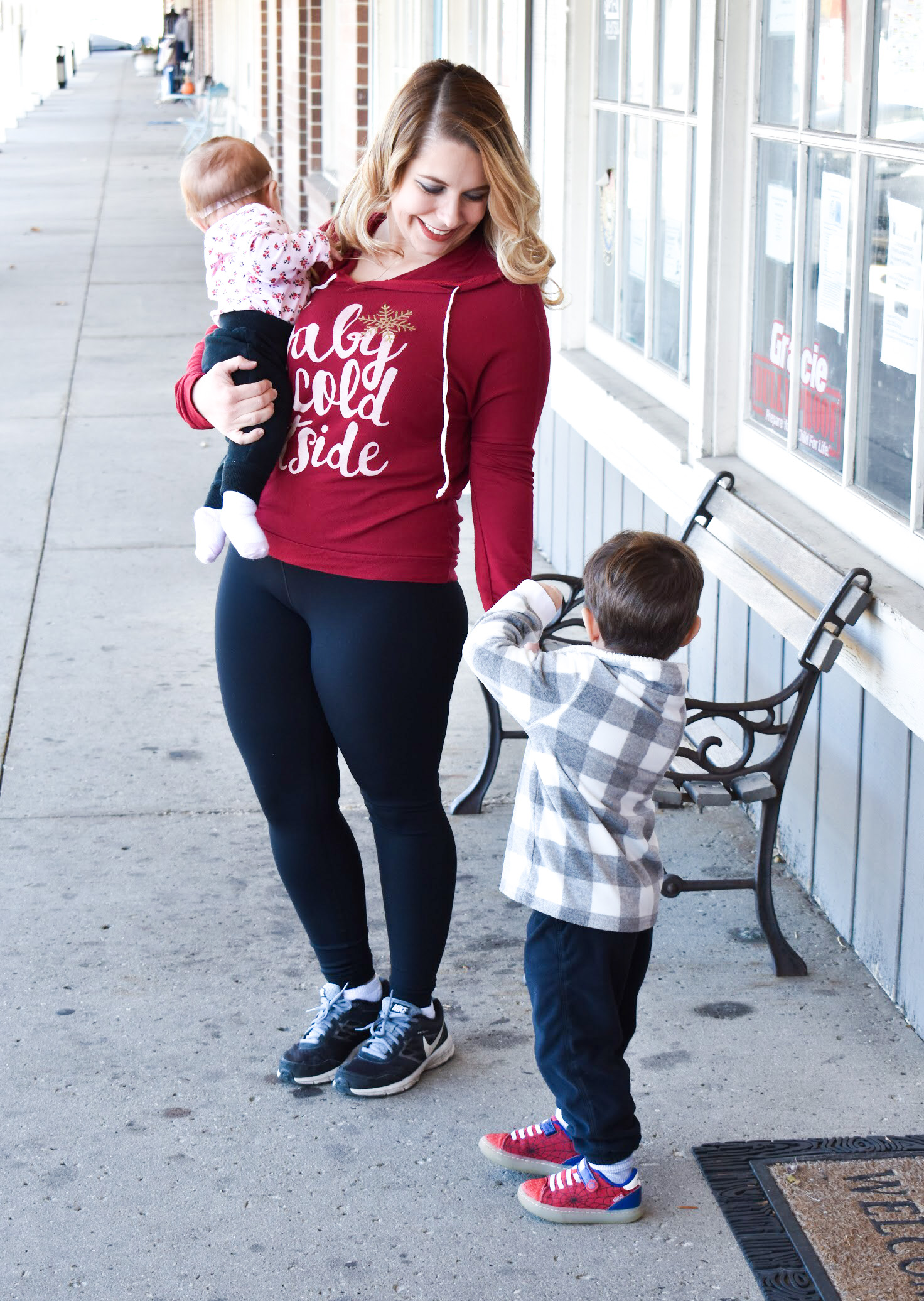 You guys. Having two kids is no joke. I seriously don't know how moms of 3+ do it. Or moms of multiples. At least Blair is contained in my arms right now, but I don't know what I'll do once she starts walking. I feel like I need a double stroller just to walk out my front door, but Colton has refused to ride in a stroller for about a year now. I'm pretty sure we just won't leave the house once Blair is mobile. That's a legit plan, right? Right?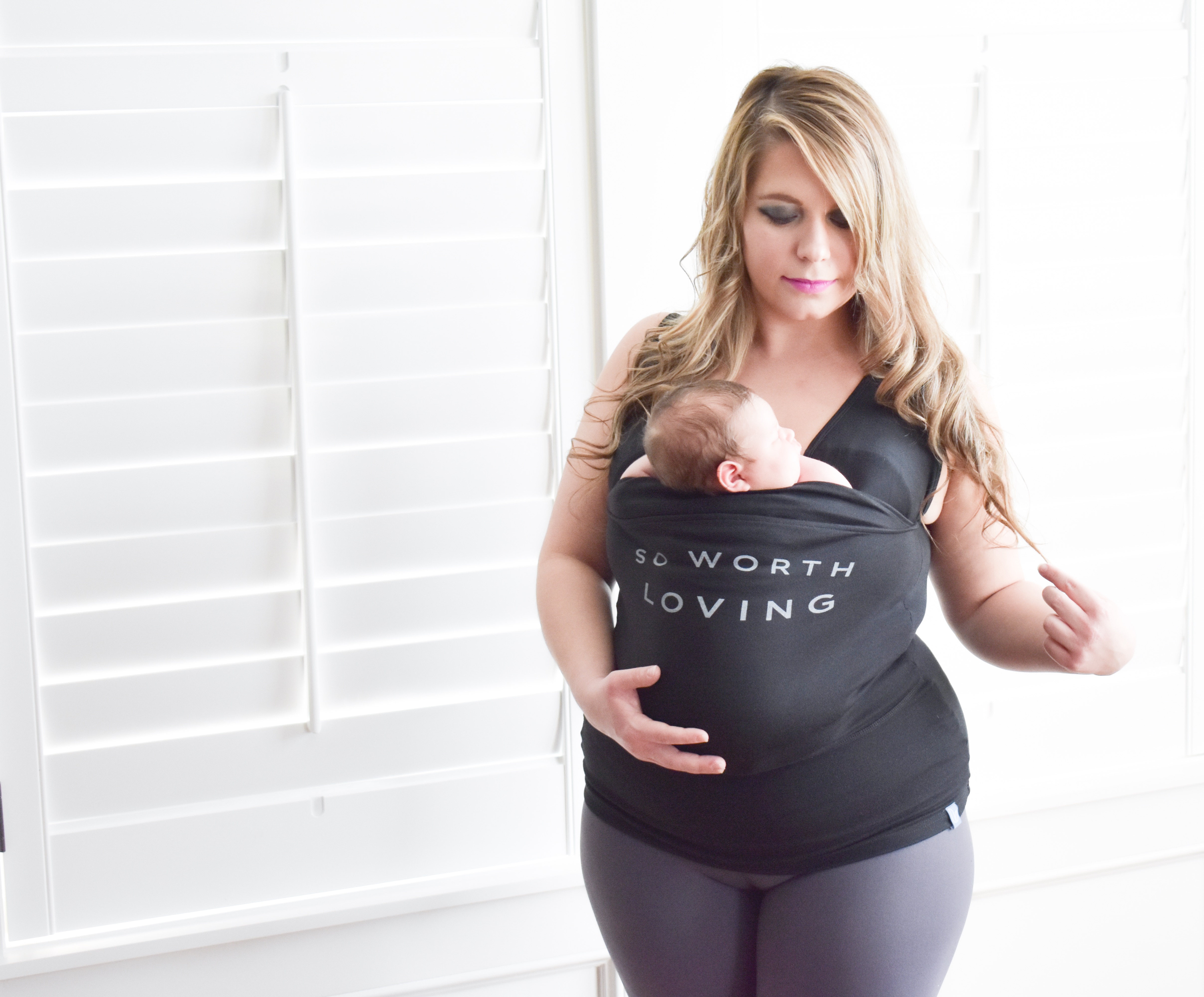 I mentioned having Lalabu's crop leggings in grey when lair was a tiny babe. Here we are when she was just a couple of weeks old. How on earth do they grow so fast? We just had her 4-month checkup yesterday, FOUR MONTHS.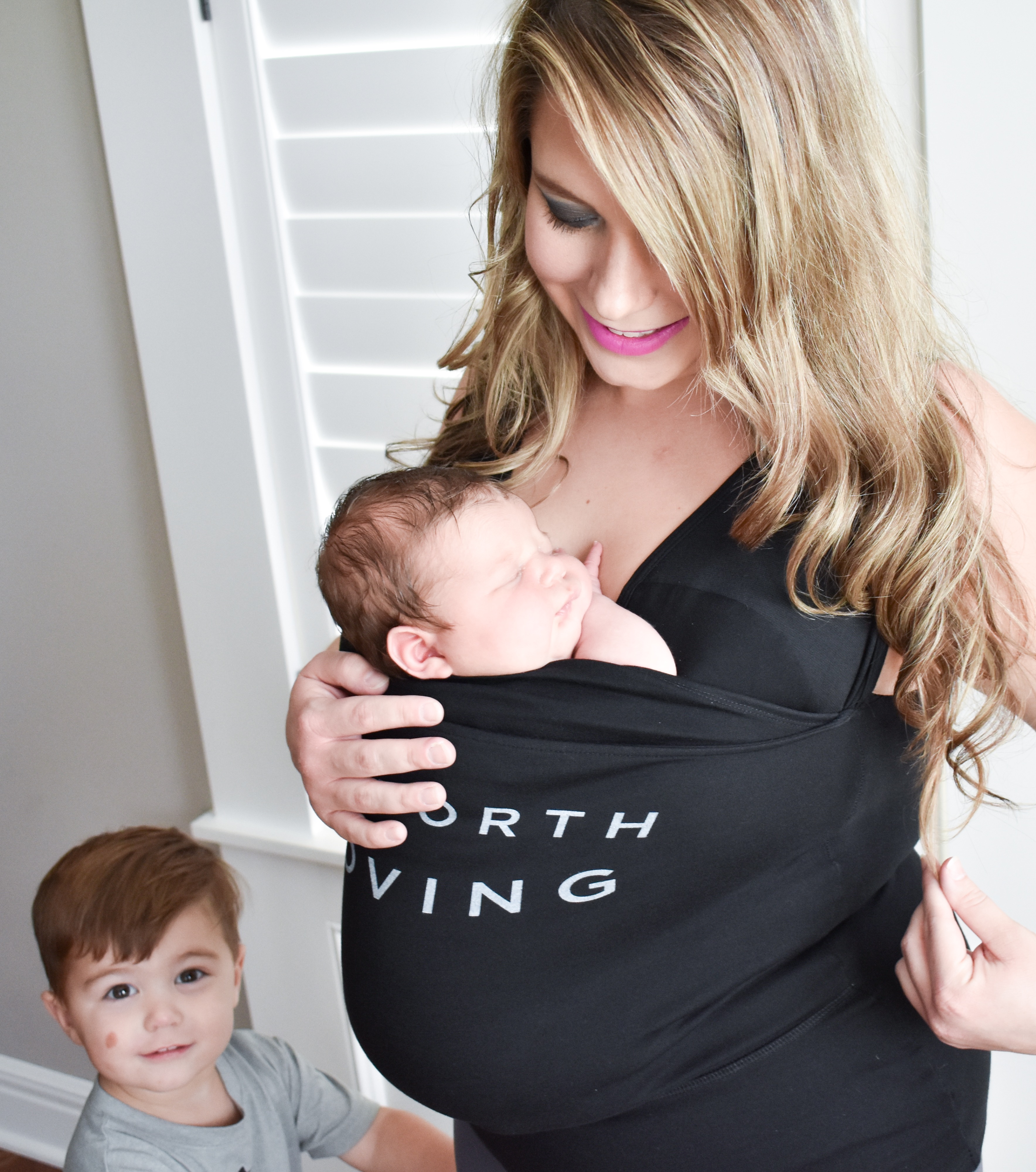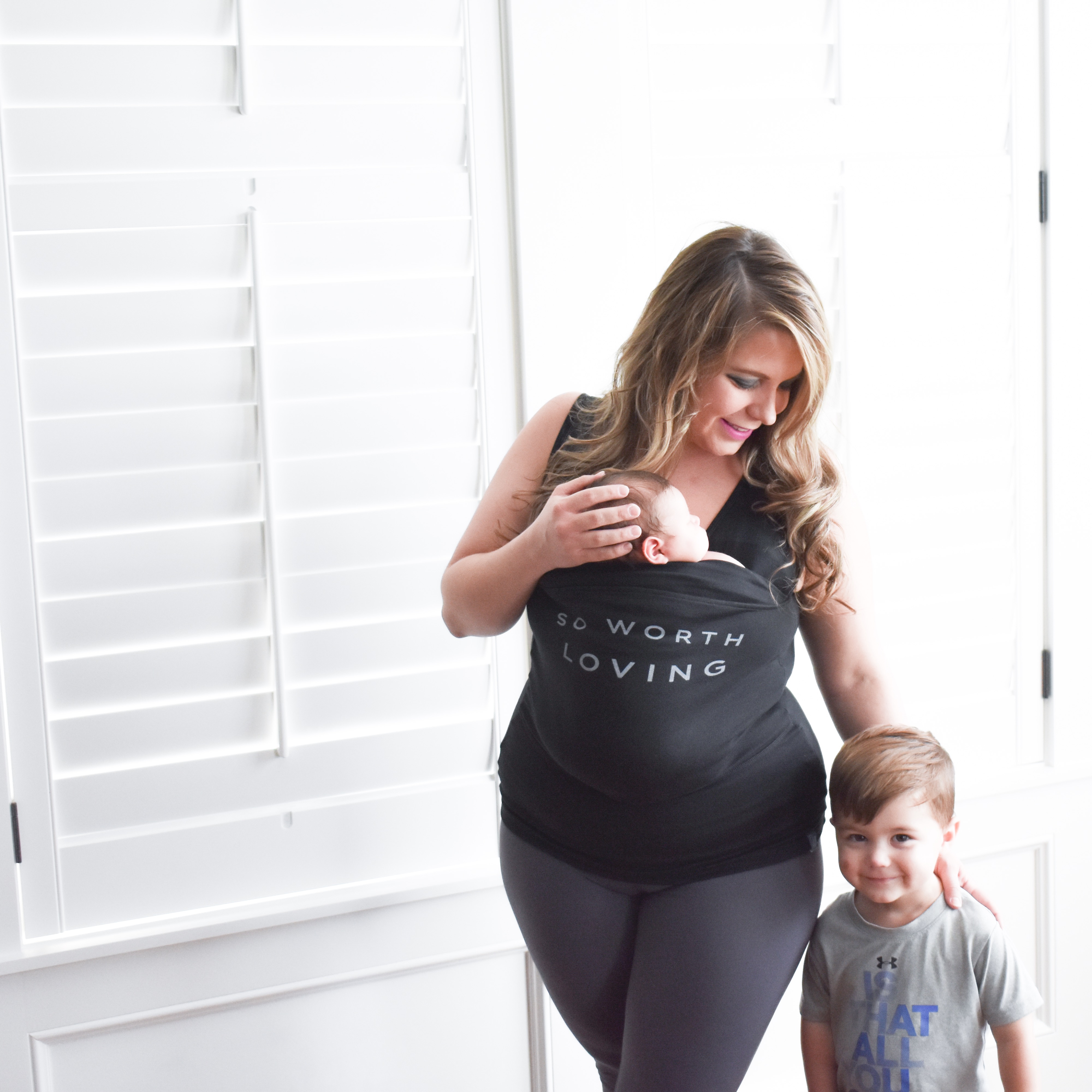 Blair spent a lot of time in this Lalabu Soothe Shirt as a newborn. It really lived up to its name, as it was often the only way to soothe her. Mamas and babies just have an instinctual need to be close, you know? And the ease of being able to pop her in this shirt made it easier for me to keep up with Big Brother! Plus, Colton thought it was super cool that Blair and I could share one shirt. The mind of a 2-year-old boy…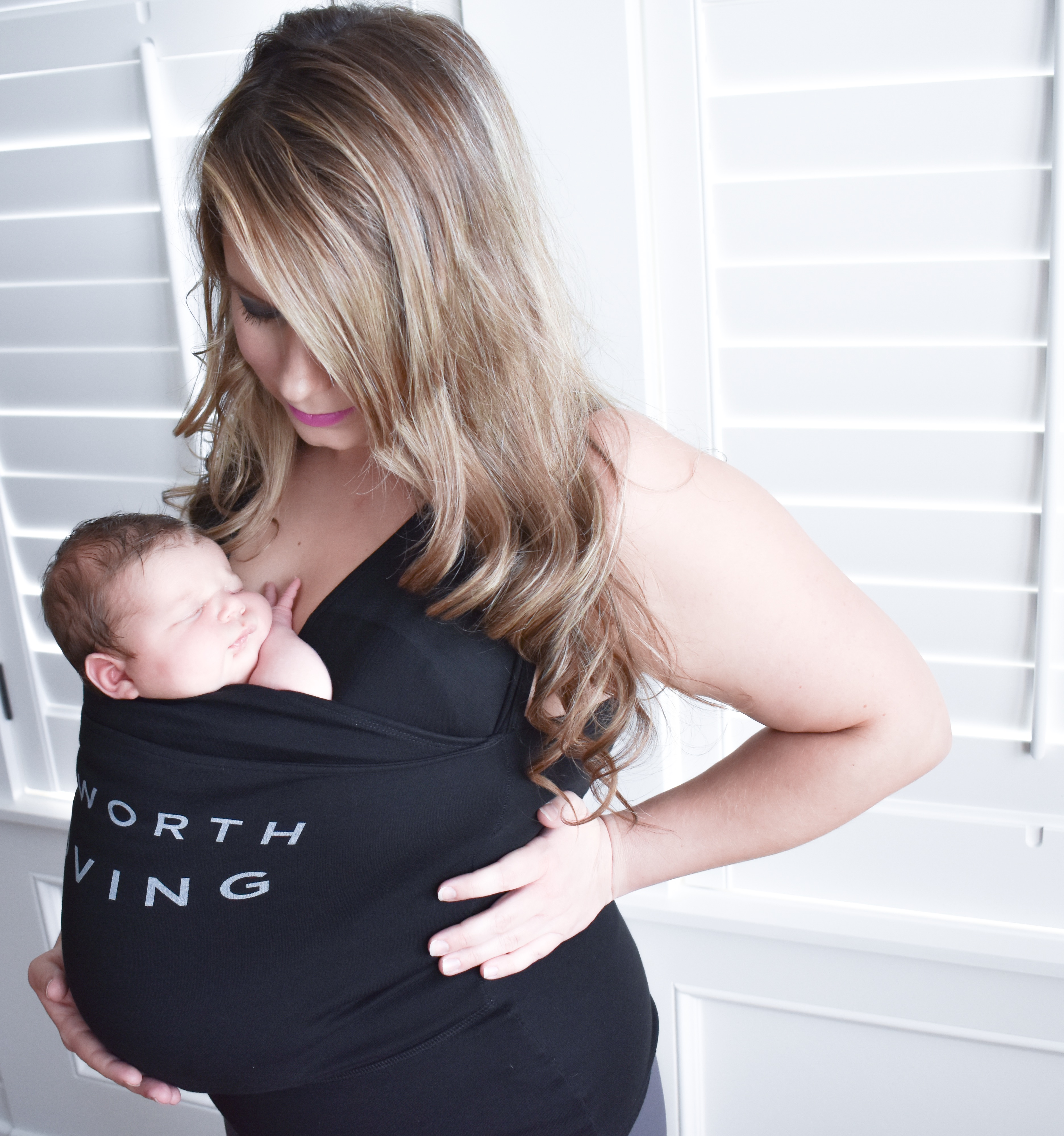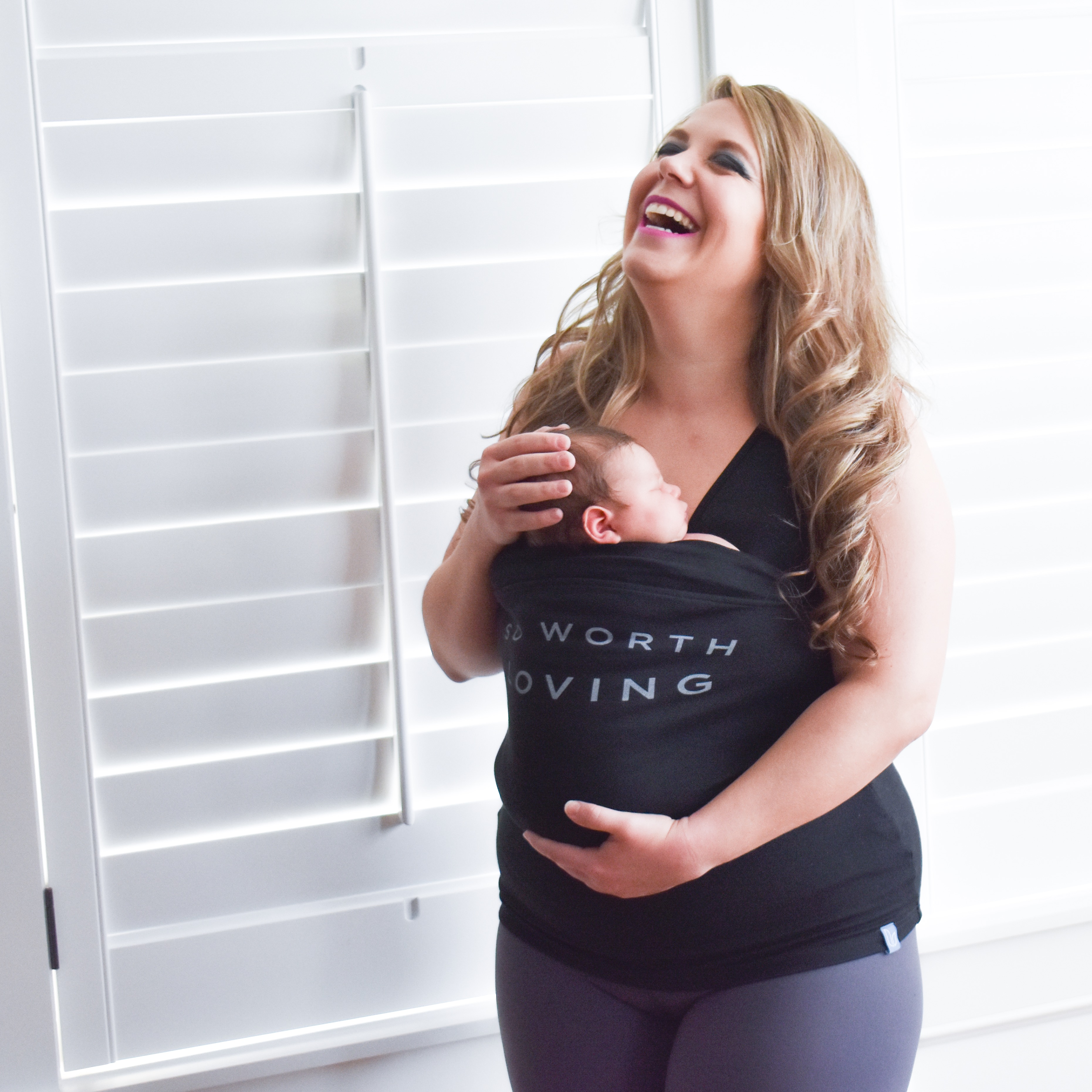 The Lalabu Soothe Shirt doubles as a nursing tank when you're not using it for babywearing, which is an awesome feature. Although Blair is too big to be worn in it anymore [she's over fifteen pounds now!], I still wear it as a nursing tank.
Shop This Post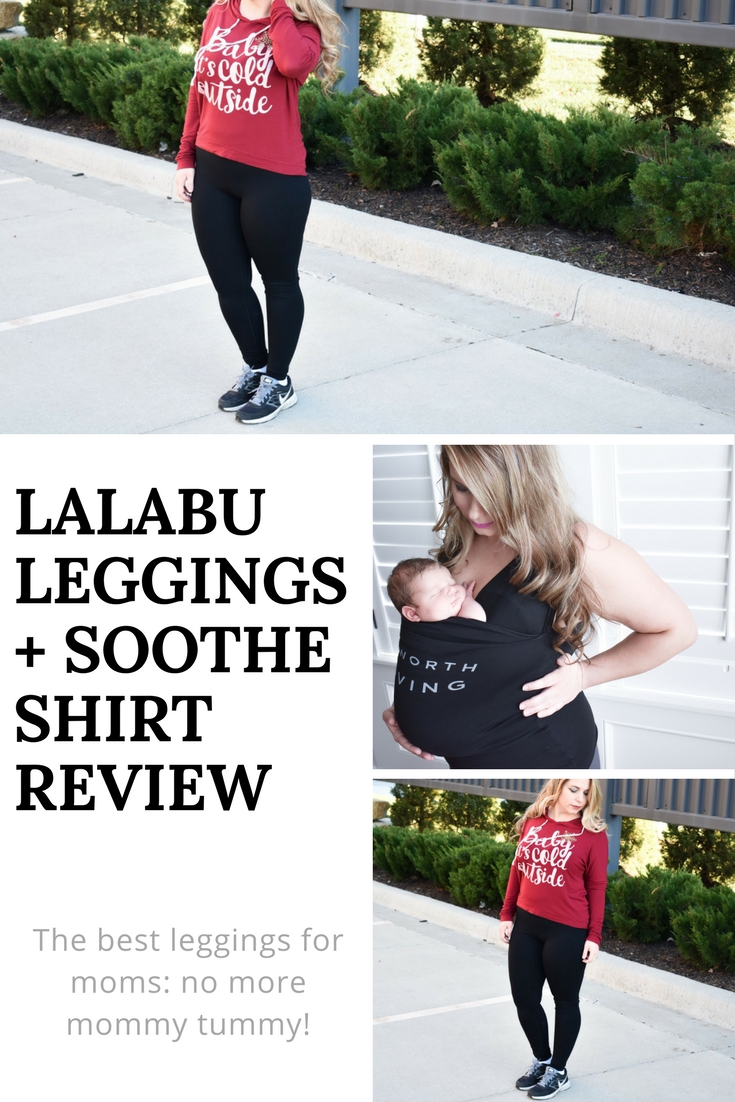 Pin this post to find the best leggings for moms!
Want more mom style inspiration? Check out some of my other favorite looks: