Right now, I'm 20 weeks pregnant with my second child. Baby is officially halfway done (and so am I)! At this stage in pregnancy, I'm basically living in maternity clothes. With my first baby, I really struggled to find cute maternity workout clothes. I usually ended up wearing a baggy t-shirt and shorts whenever I wanted to exercise. Not the most stylish look. This time around, I was determined to find some maternity workout clothes that were fashionable enough to wear outside of the house!
Enter Mumberry. This mom-owned company specializes in pregnancy activewear. Their collection includes tanks, tees, and leggings made of high-quality technical fabrics. And, best of all, the pieces are fashionable!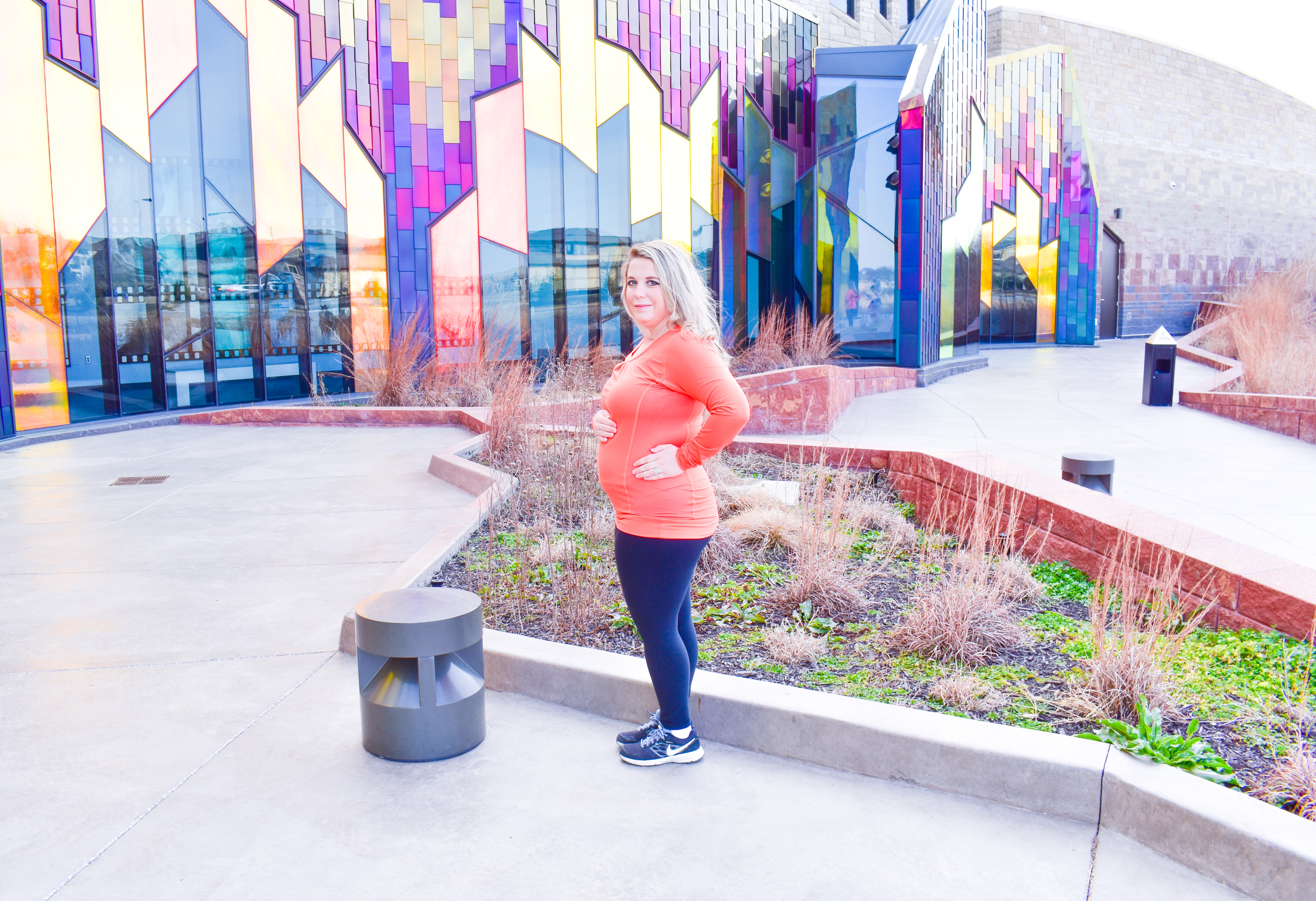 I'm wearing the Mumberry Dynamic Maternity Tee in Coral. I fell in love with the fun color of the shirt when I saw it online. Once I received it, I immediately loved the great quality of the fabric. The tee feels luxurious and well-designed.
You can use Mumberry coupon code TRICIA20 to save 20% off any purchase at Mumberry.com!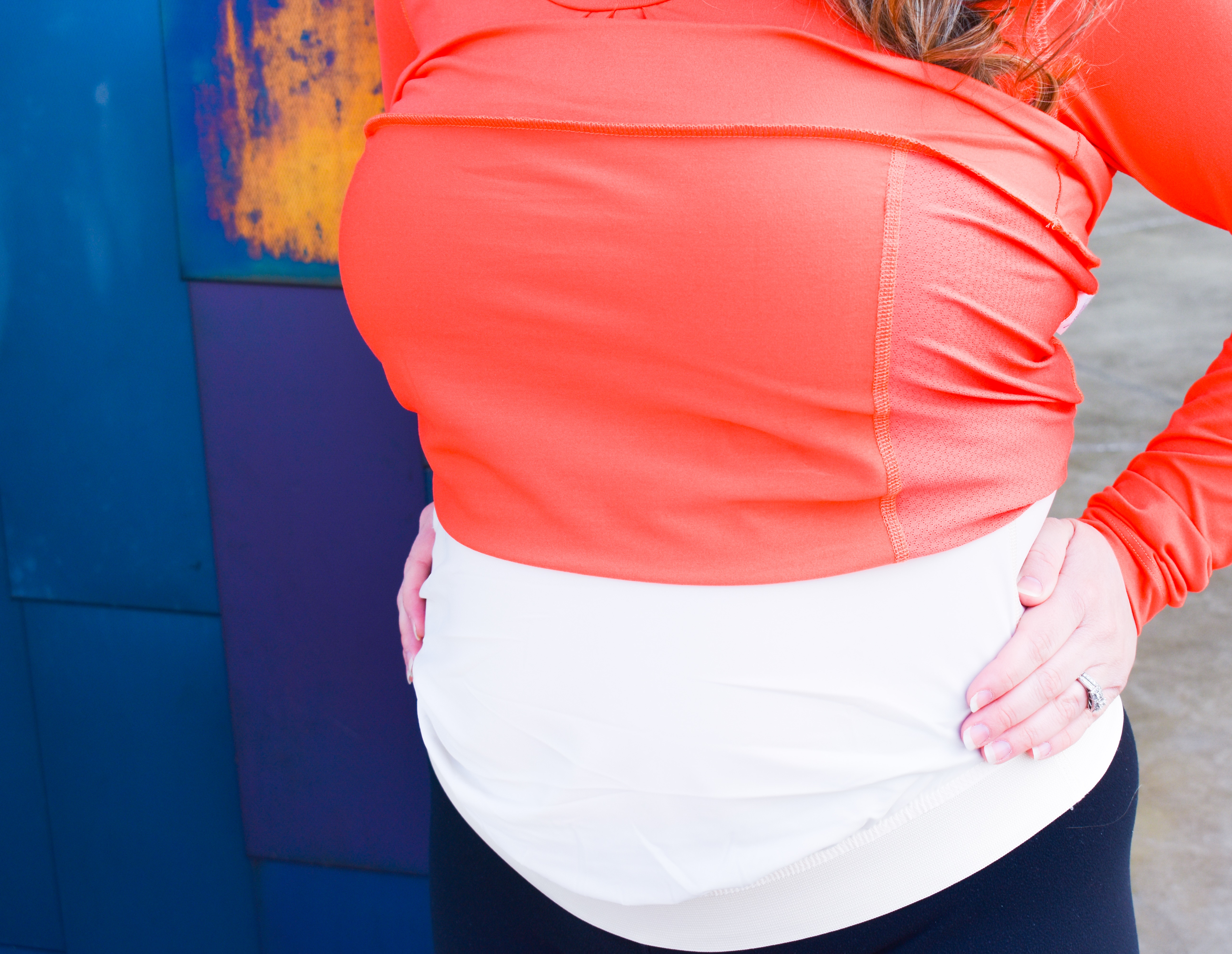 One of the features that sets Mumberry's collection apart from other maternity workout clothes is their patent-pending Mumband. The Mumband is made up of two pieces: a compression fabric that covers your growing bump and a strong elastic band that sits under your belly. The Mumband really helps support my back and bump, especially while working out.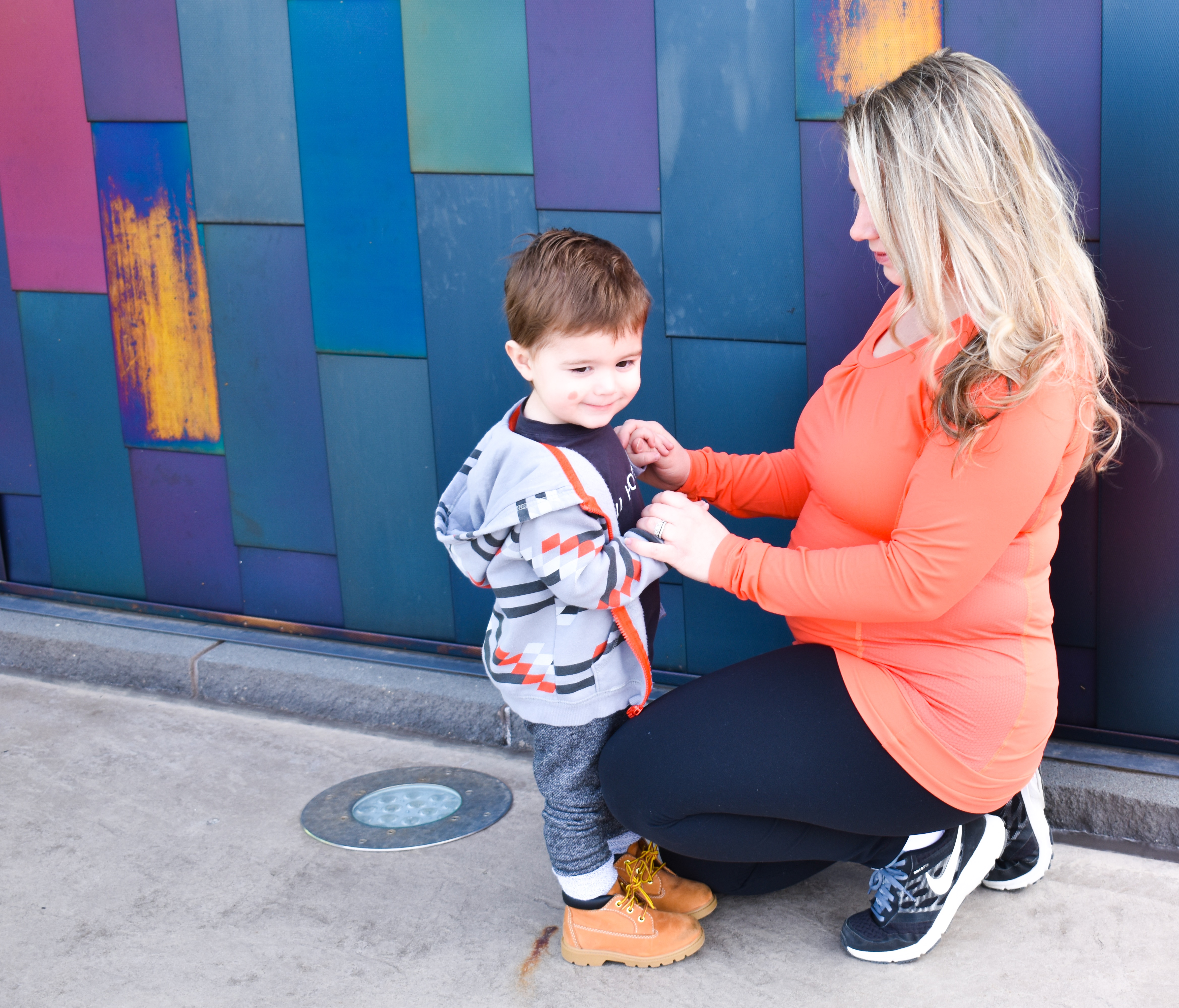 Or while chasing a 2-year-old, which is a workout in itself. This little guy goes non-stop all day, every day! He keeps me on my toes, that's for sure. I so wish I had the energy level of a 2-year-old boy. I can't even imagine everything I could accomplish!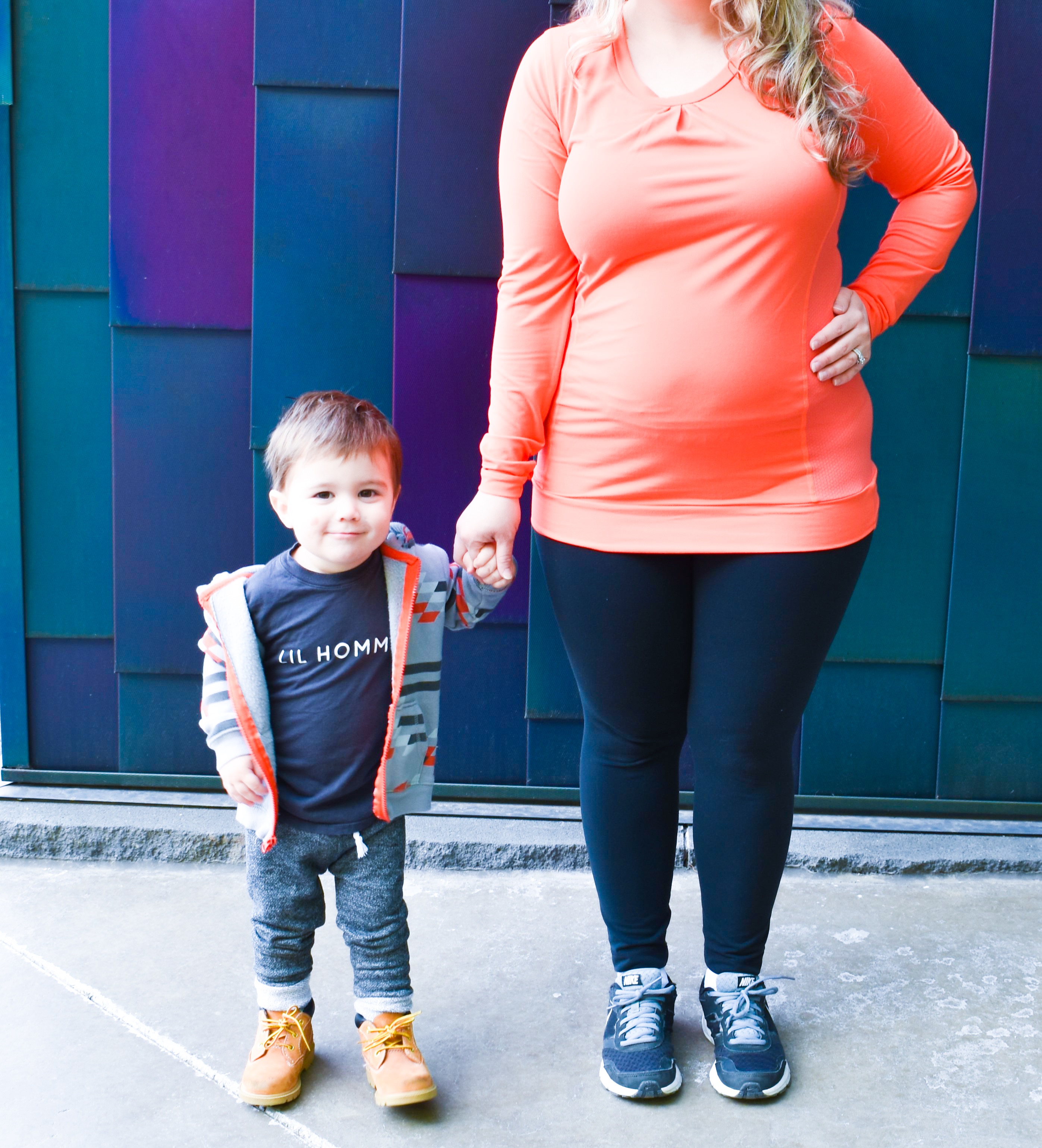 I haven't shared about Colton's birth yet on the blog, but it was a fairly traumatic delivery that ended in a c-section. I'm trying for a VBAC (Vaginal Birth After Cesarean) with this baby. One of the most common recommendations I've read in my VBAC research is to stay active during pregnancy. So, I'm really focusing on trying to keep moving… even on days when I don't want to. Which is most days!
[Update: I got my VBAC! Click here to read my VBAC success story!]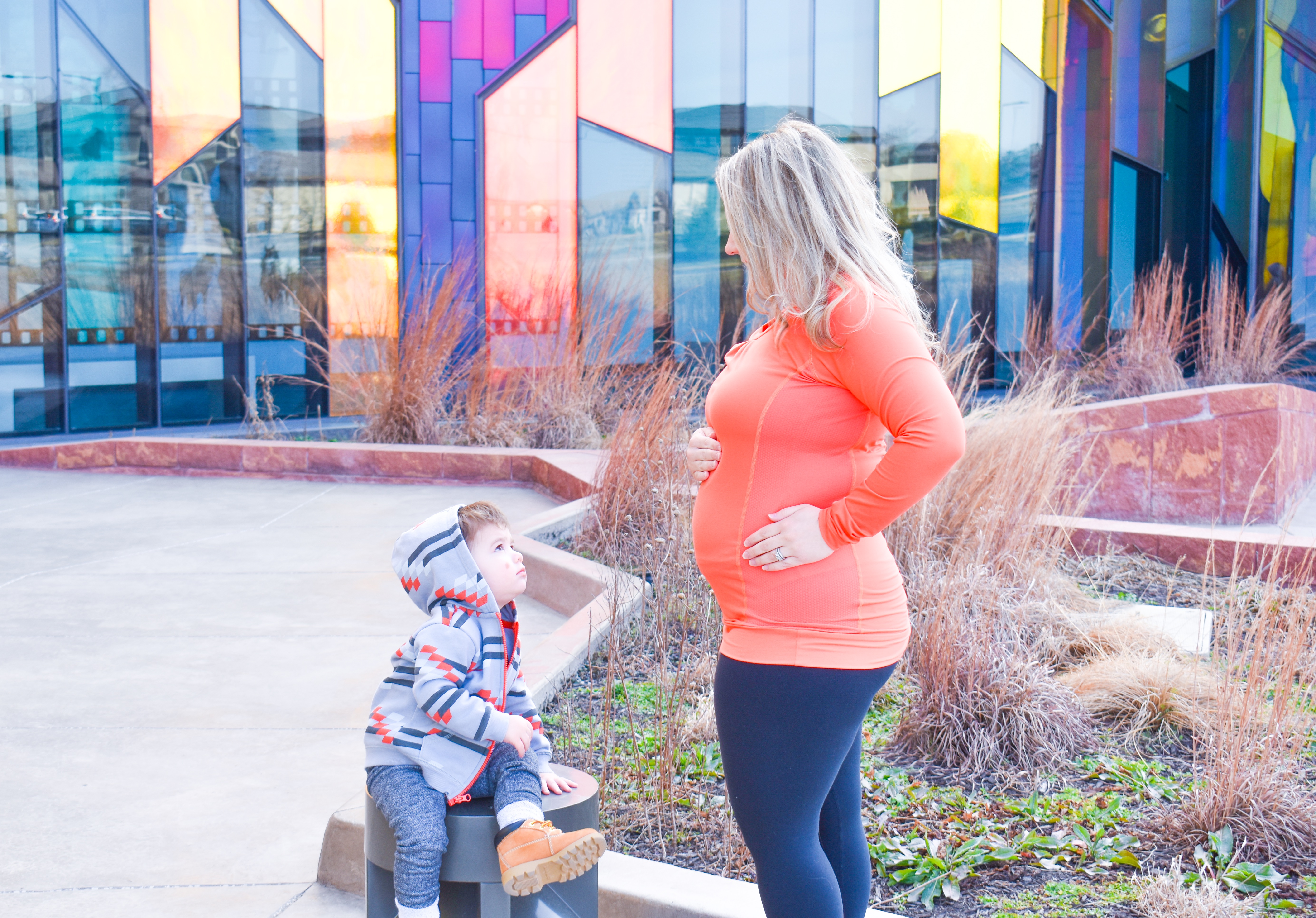 This little guy helps keep me active, too. He loves playing outdoors, going on walks, and even having me chase him while he runs circles around our house.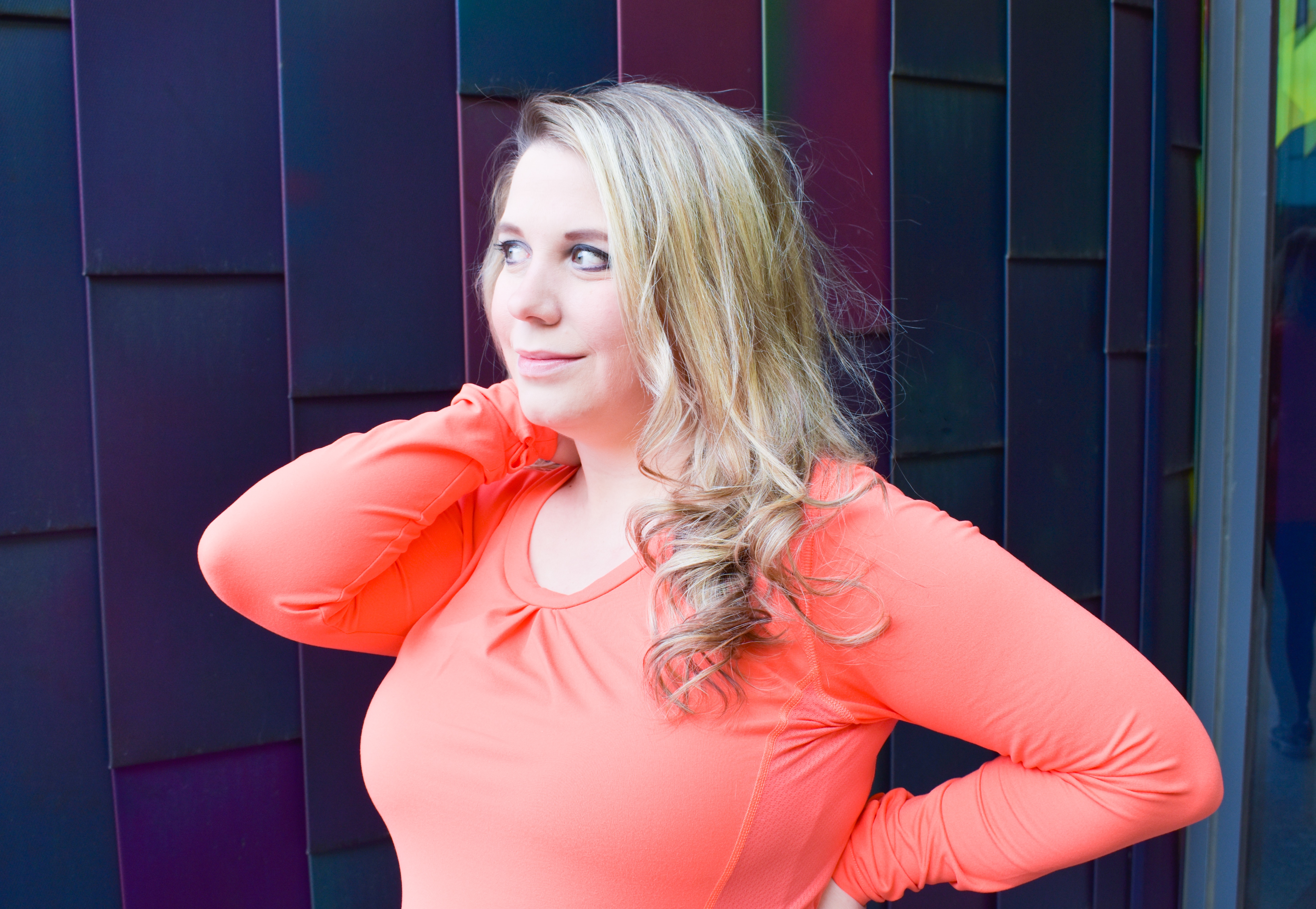 Isn't the color of this top just perfect for spring and summer? This whole summer pregnancy thing is new to me. Colton was born in January, so I barely had a bump at all over the summer. I am glad that the timing of this pregnancy will allow me to be outside and stay active towards the end. I do most of my workouts outdoors, since my indoor workout space is in our unfinished basement, which is not exactly the most motivating space! My favorite pregnancy workout is a simple brisk walk outside with Colton in his stroller. I turn on my Prime Music
and we enjoy listening to music while breaking a sweat. Well, at least I break a sweat. He gets to lay back and eat snacks! Not fair.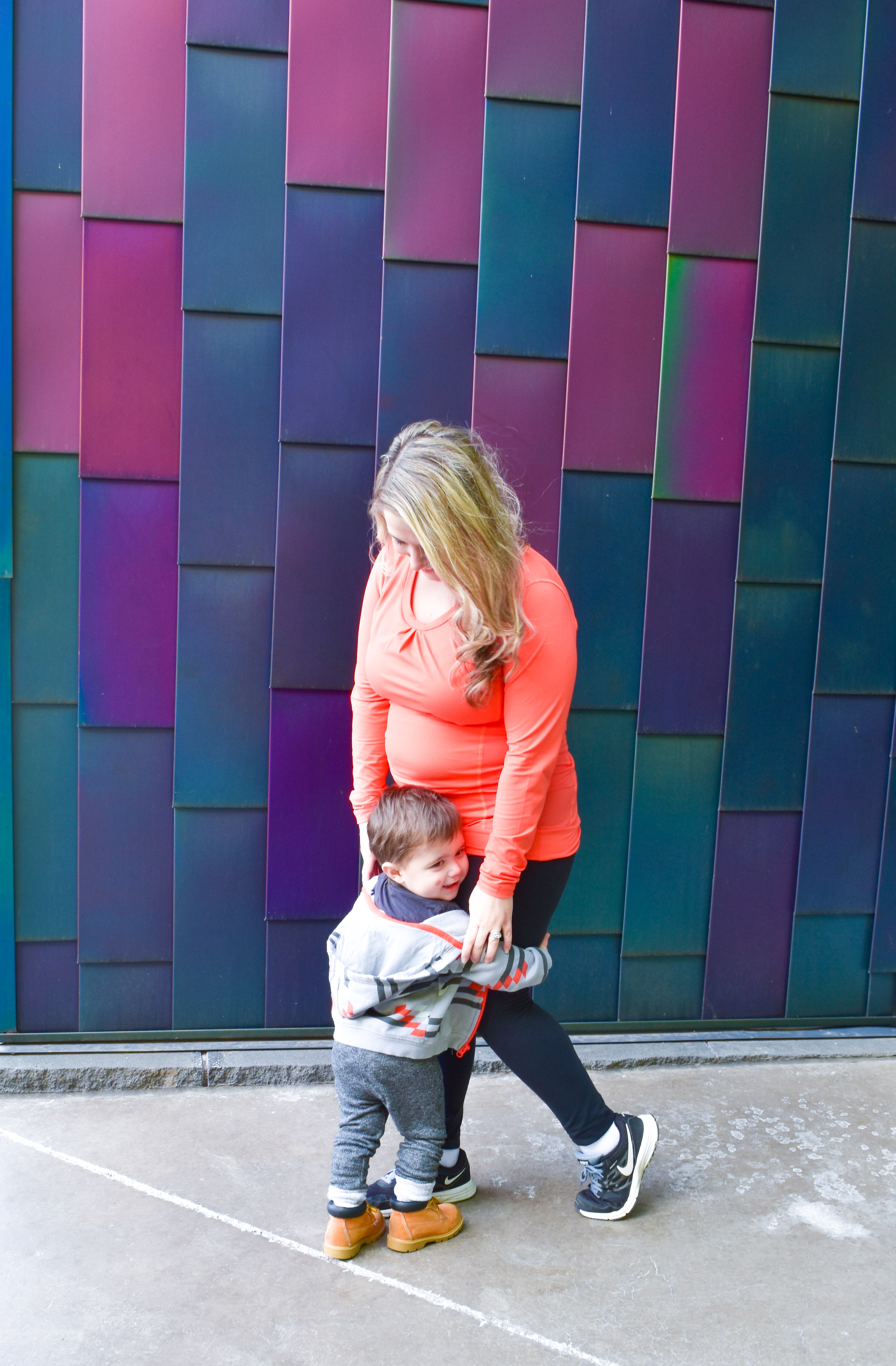 Is there anything better than a hug from your little man? He makes my heart so full.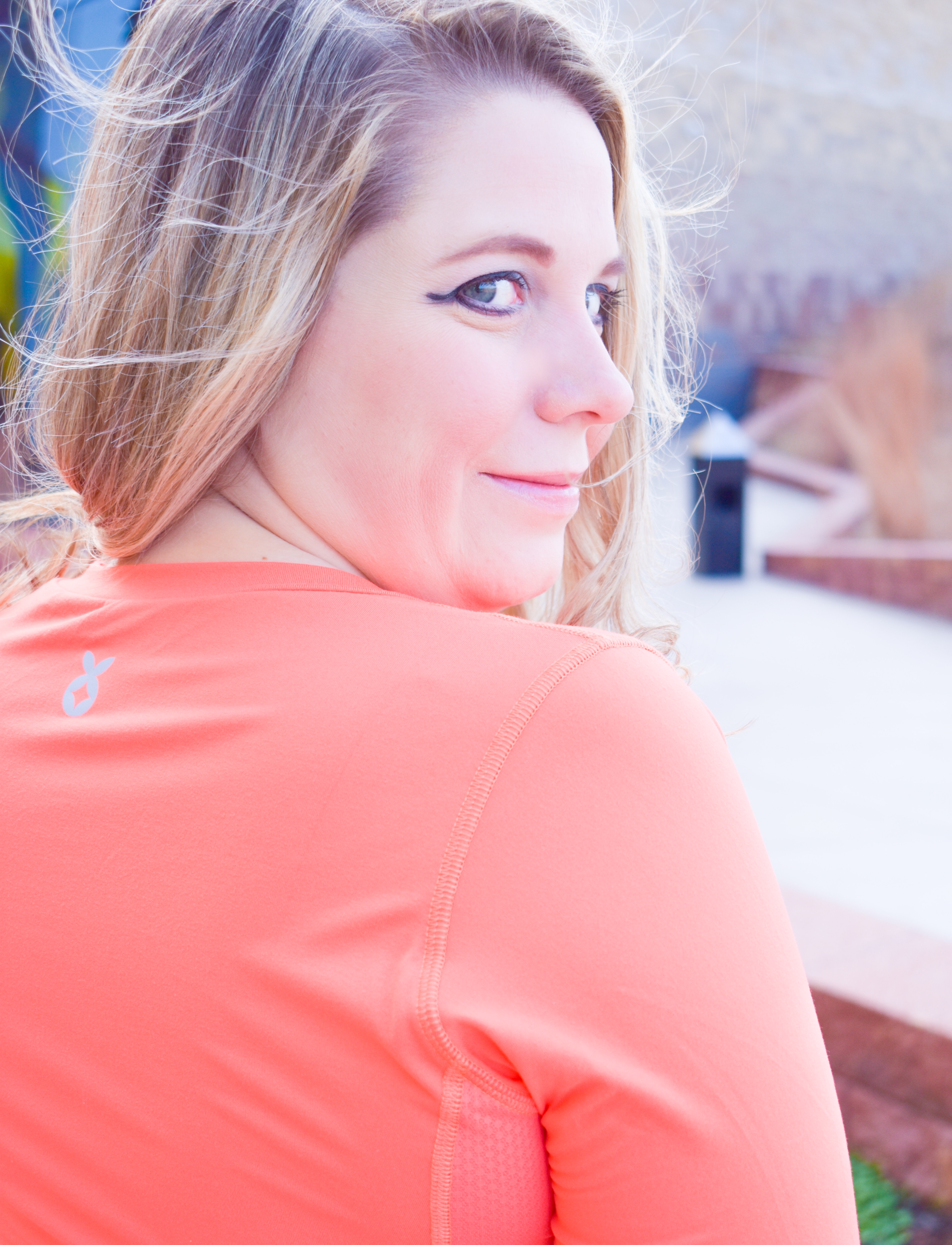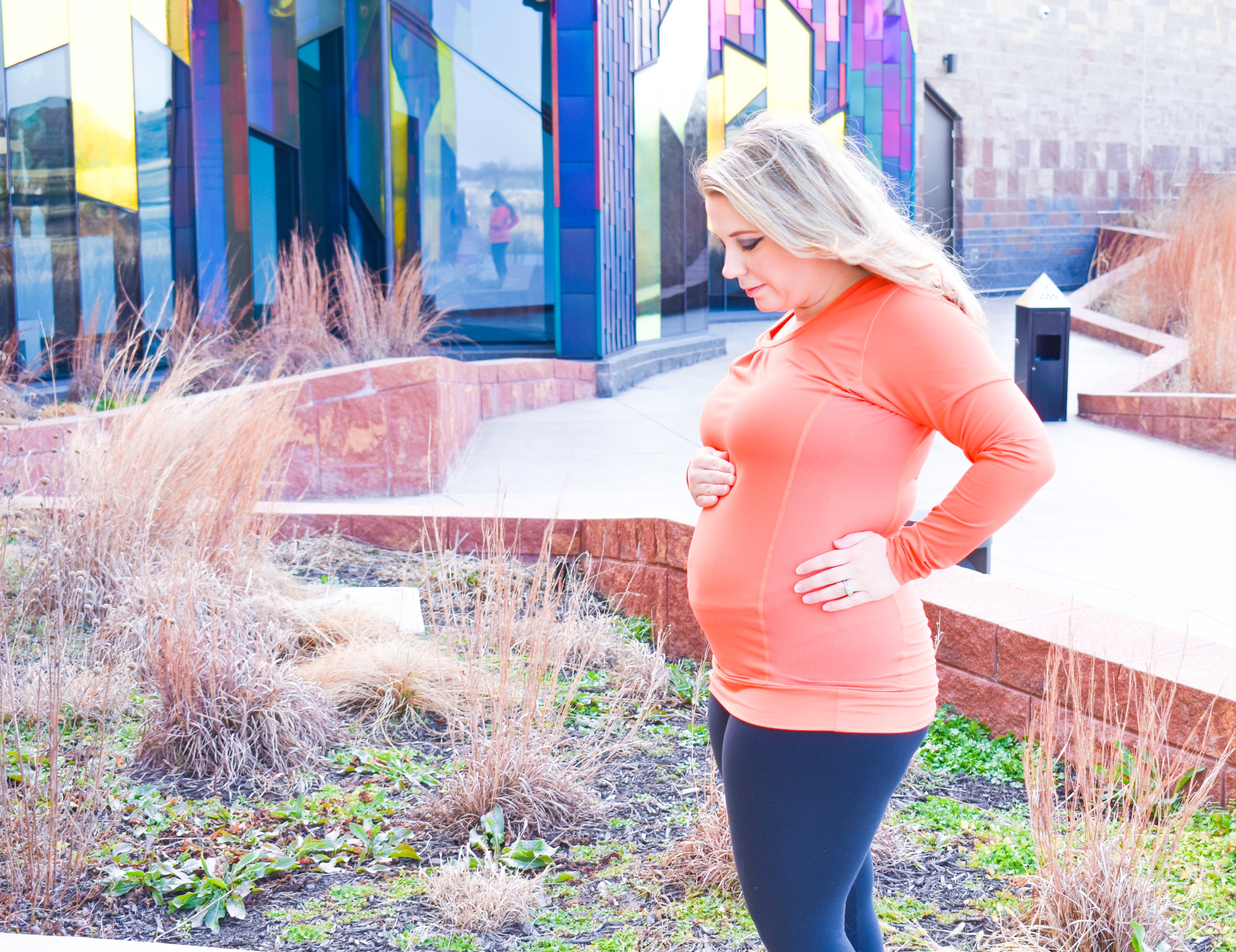 Now that my bump is large enough to actually qualify as a bump, I love showing it off! This is my favorite stage of pregnancy. I have a real bump, but it's not so large that I am uncomfortable all of the time. Yet.
Outfit Details: My Shirt – Mumberry [use Mumberry promo code TRICIA20 to save 20% at Mumberry.com!] / My Leggings – Lululemon / My Sneakers: Nike
/ Colton's Jacket – Target / Colton's Boots – Timberland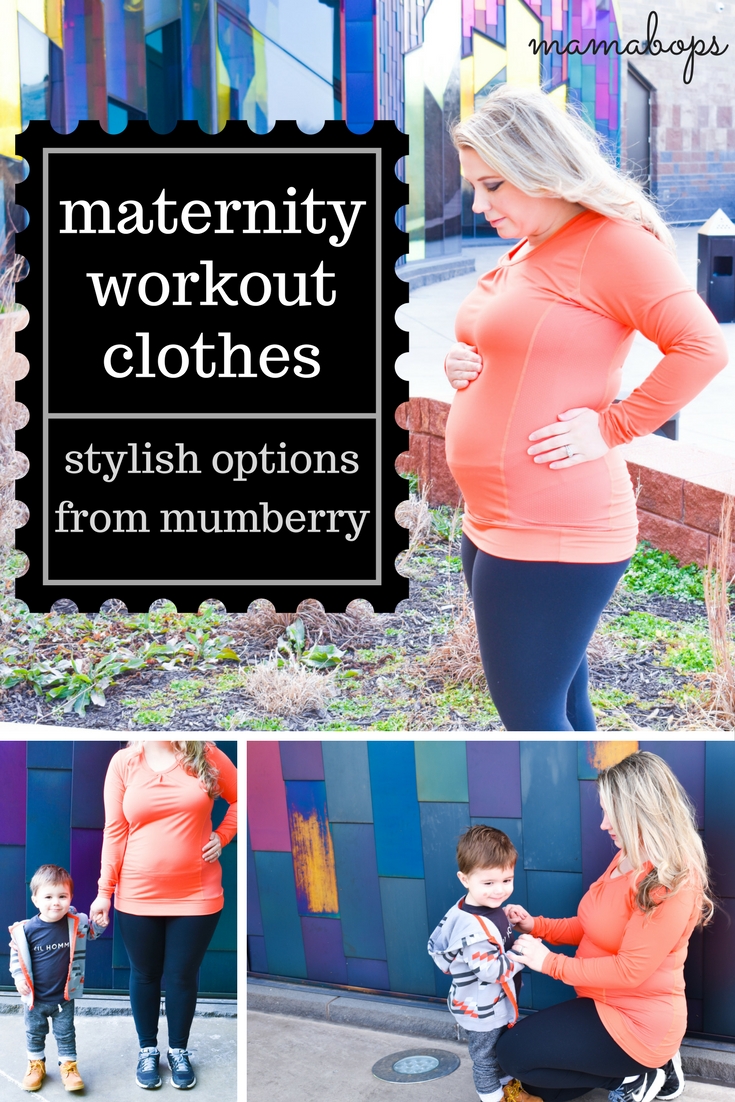 Pin this post to shop later!
What are your favorite types of maternity workout clothes? What exercises kept you in shape during pregnancy?