May is National Drowning Prevention Month, so today I'm sharing some water safety tips for toddlers. Both my little ones have taken swim lessons at Aqua-Tots Swim Schools in Olathe, KS for just over a year now, and we've picked up a lot of water safety tips for toddlers along the way. Read on for tips on keeping your littles safe in the water…

This water safety tips for toddlers post is sponsored by Aqua-Tots Swim Schools Olathe KS.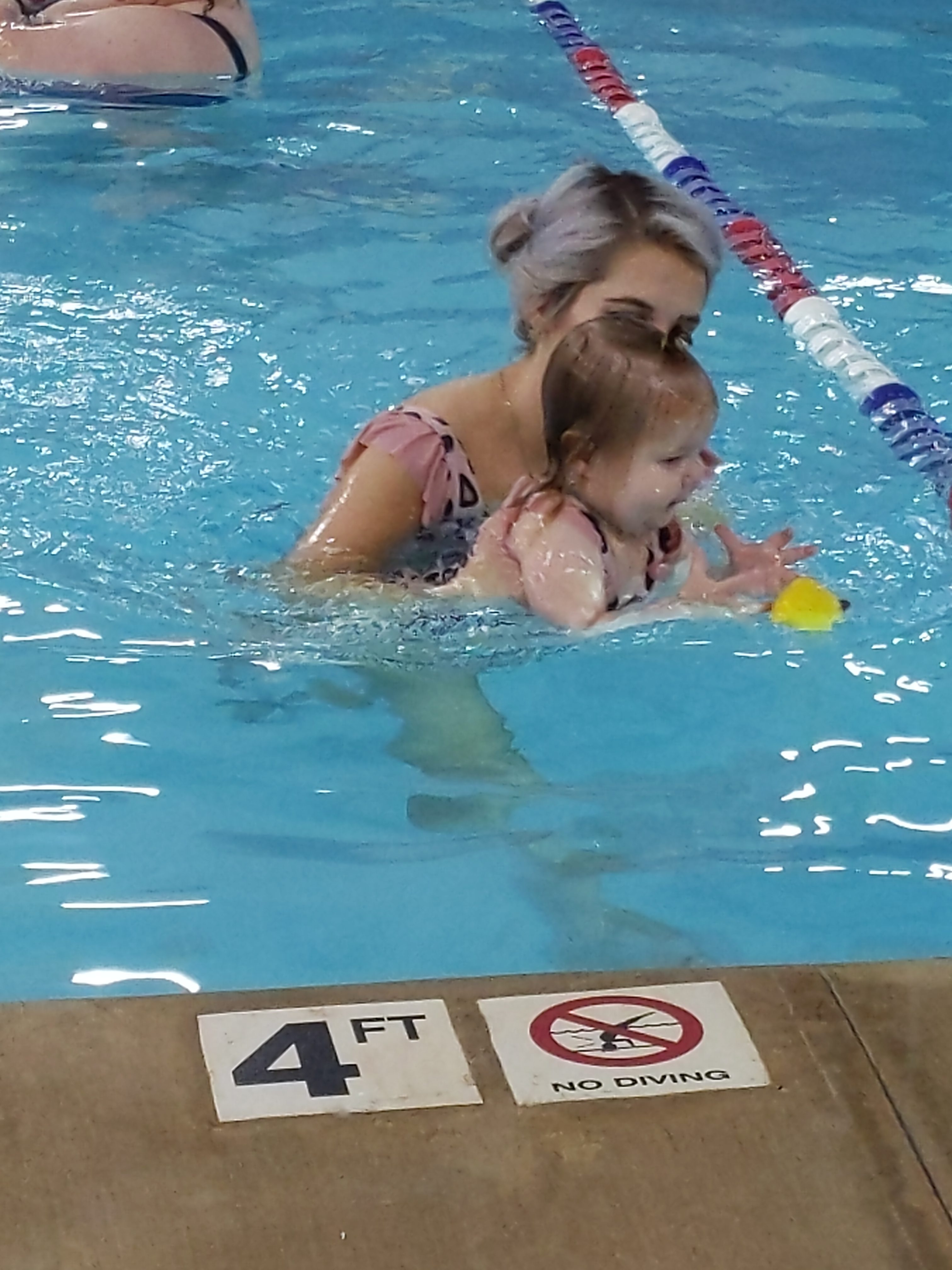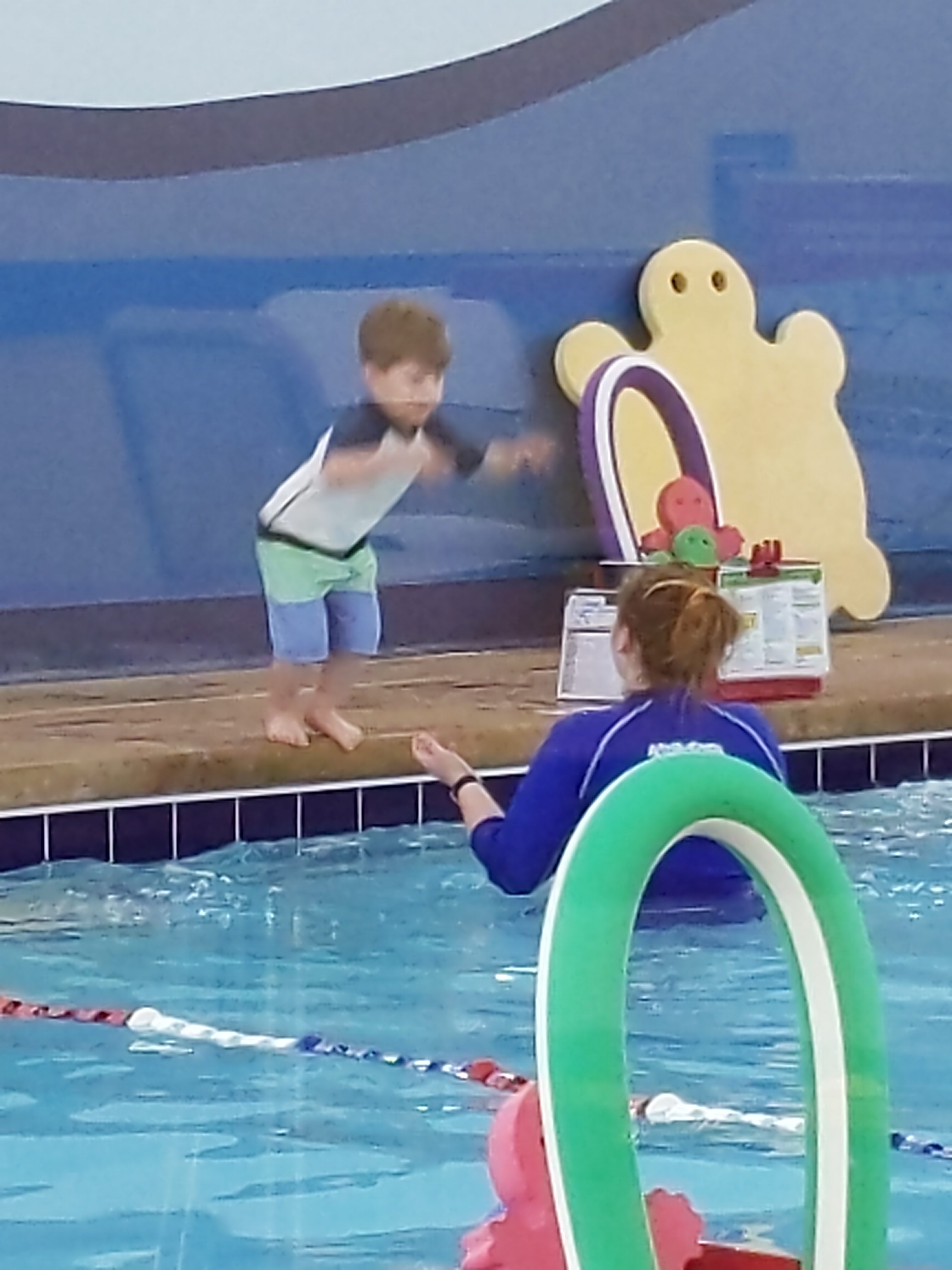 I first enrolled my kids in swim lessons at Aqua-Tots Swim Schools in Olathe, KS a little over a year ago. Summer was fast approaching and I was wondering how I would possibly keep 2 little ones  safe in the pool by myself.
When it comes to water safety for toddlers, supervision is number one. Having a competent adult supervising children in the water at all times is key to preventing water-related deaths. If you have to get out of the water, get your toddler out with you.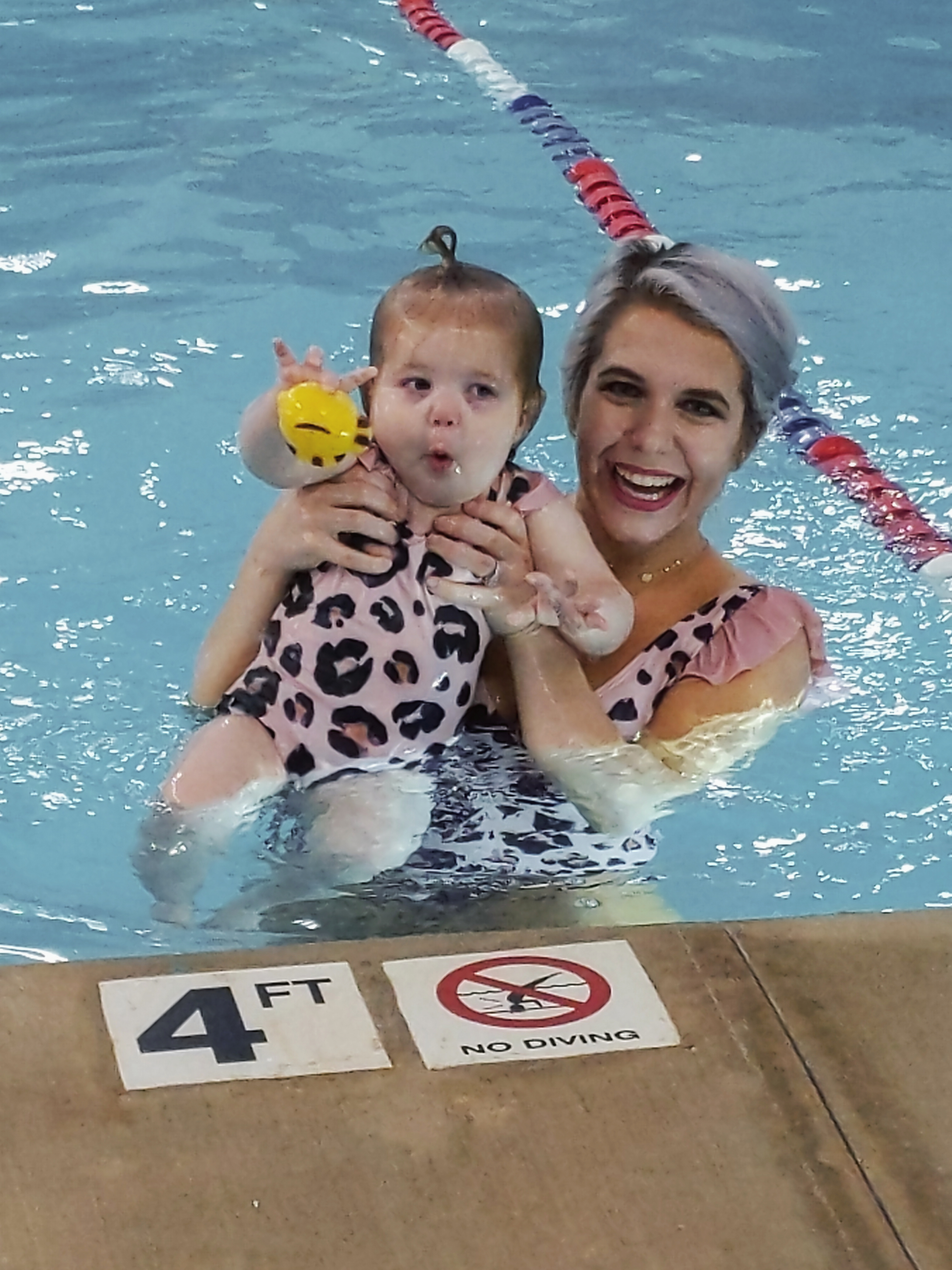 Boundaries are also important. One of the main focuses of Blair's swim lessons at Aqua-Tots [she's been in Levels 1 and 2] is boundaries around the water. We practice making sure she doesn't enter the water without me, knows not to jump in unless I've counted 1-2-3 to signal her, and can sit on a step in the pool and wait for me to get her.
At Aqua-Tots, the coaches tell us to treat the pool like a highway–you wouldn't let your kids sit on the side of the highway unattended, or throw things into the highway… so don't let them be on the side of the pool or throwing things into the pool without adult supervision. That way, they don't fall in or jump in to grab something and have trouble getting out.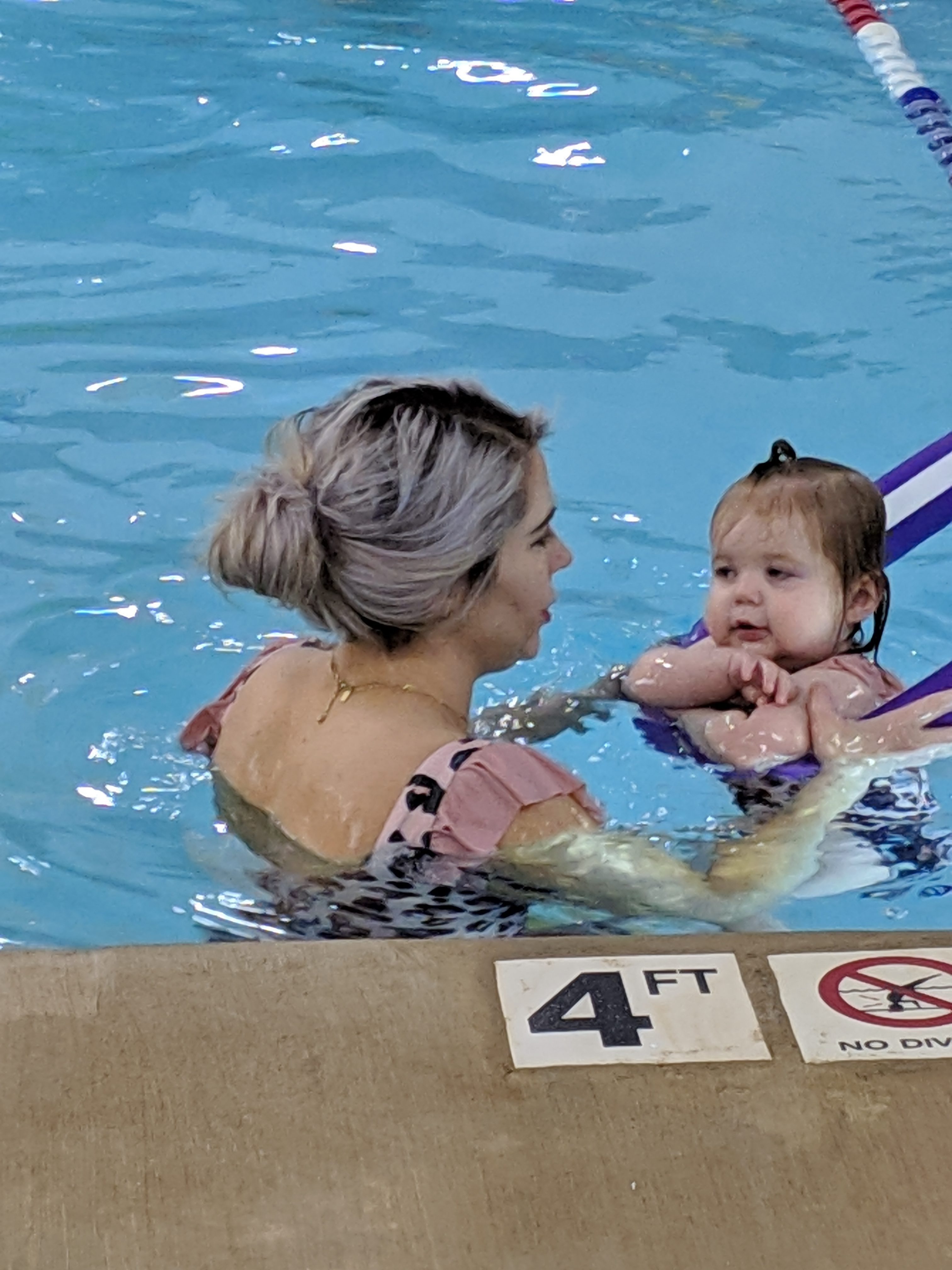 If you are lucky enough to have your own pool, make sure it is fenced to keep children [your own and others] out of the water. Research suggests that fencing could prevent more than half of all pool drownings of young children. [My dad actually owns a fence company in Kansas City, so get in touch if you want his info for a free fence estimate!]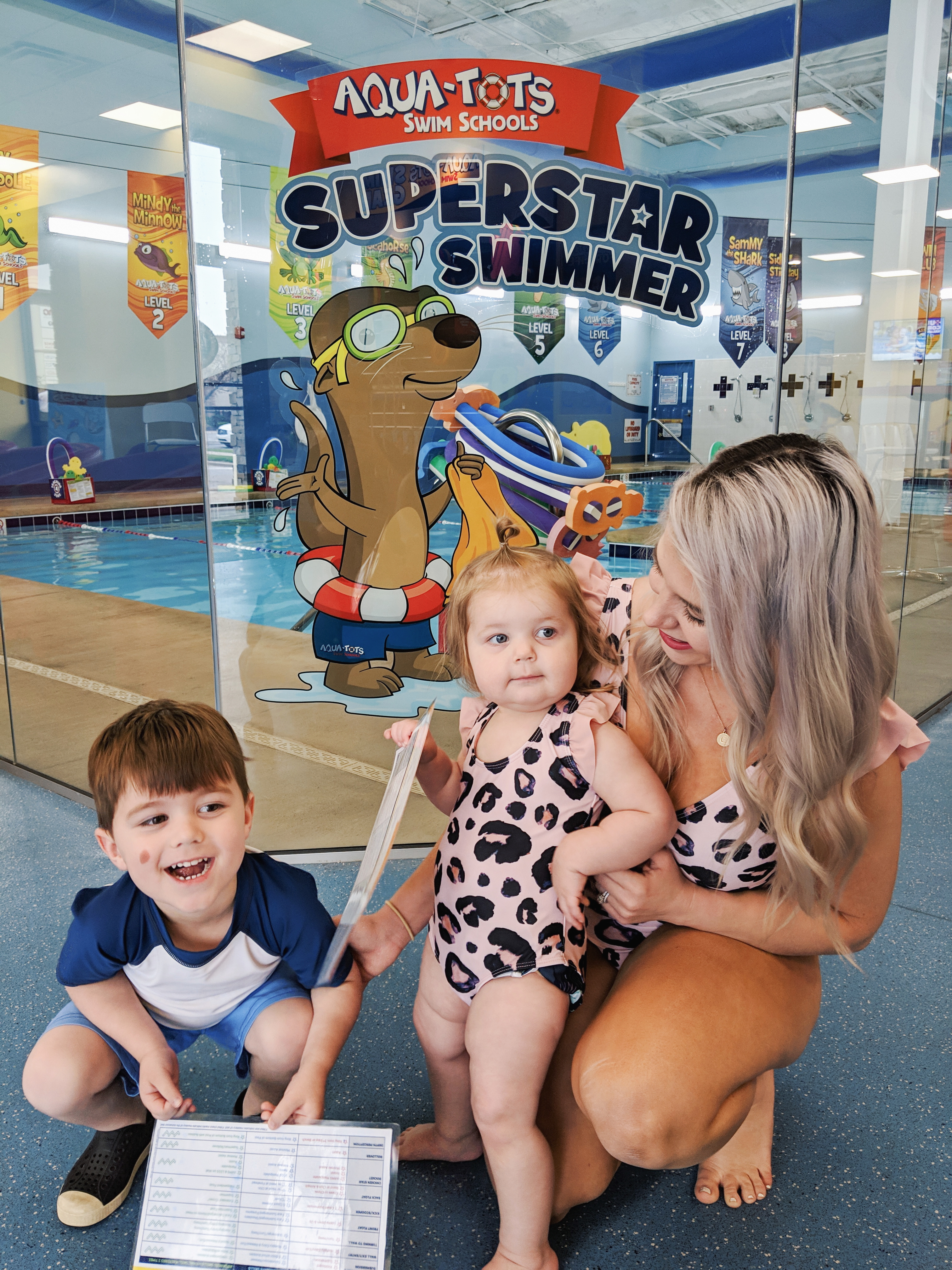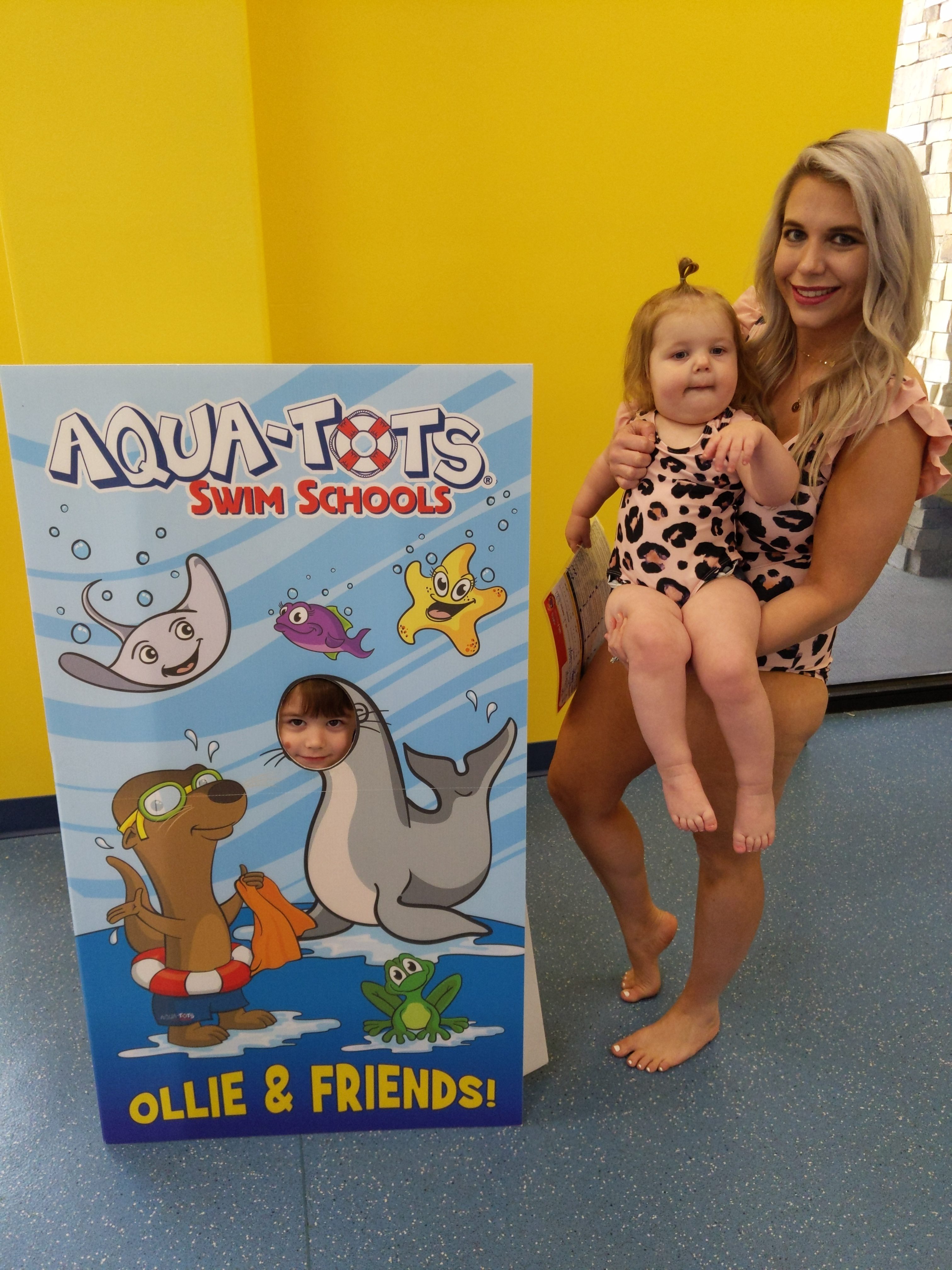 Swim lessons are the main way my family has learned water safety tips for toddlers. The coaches at Aqua-Tots Swim Schools have taught my kids so much about survival skills in the water.
For me, the best part of Aqua-Tots is that the lessons are year-round. I even wrote a post on the importance of year-round swim lessons! It's important to me that my children don't regress in their swimming skills when the summer ends–plus, I like going to the heated, indoor pool in the winter to get some of their energy out!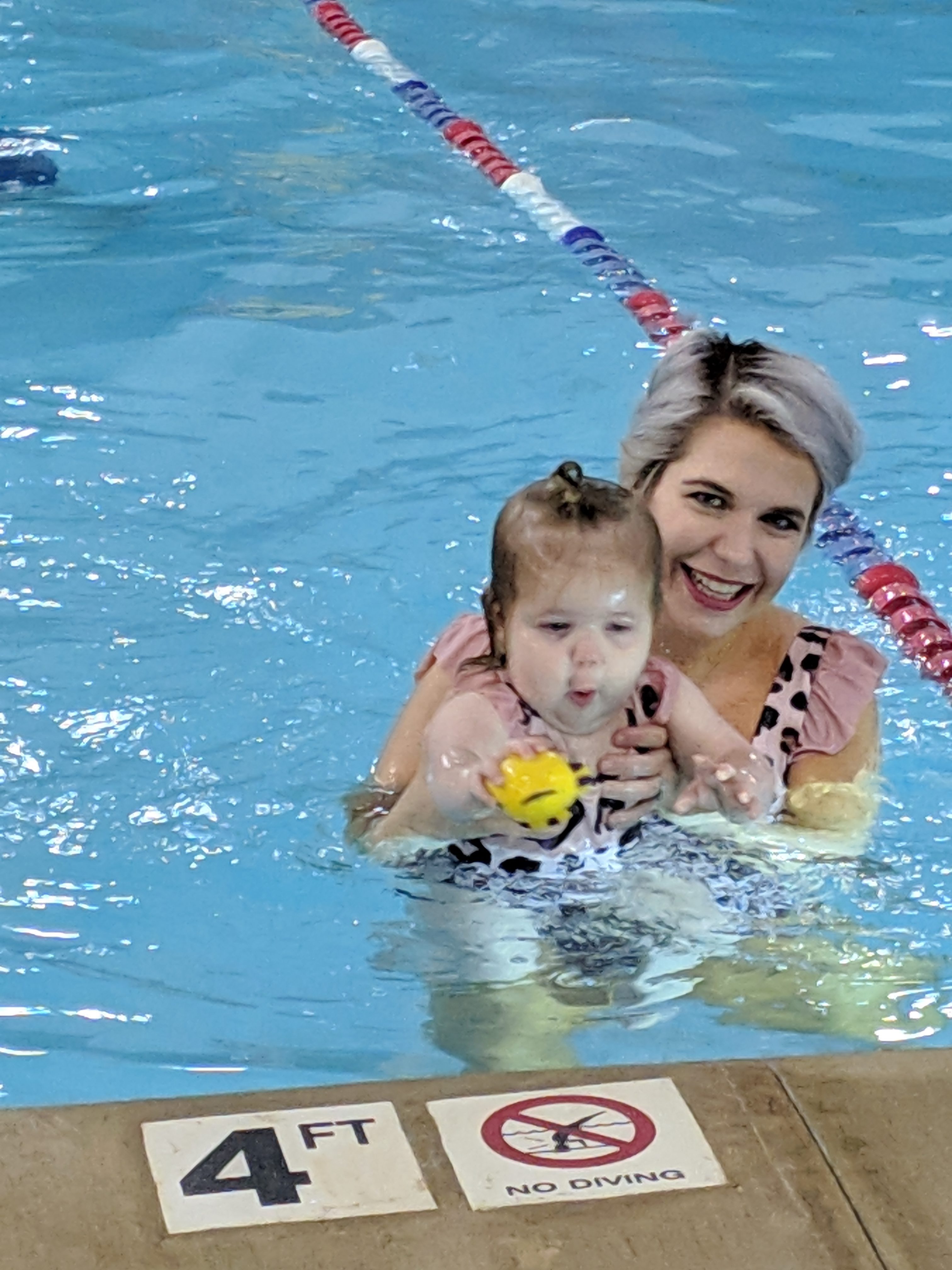 Blair started in Level 1 [click here for my post on what to expect at baby swim lessons!] and moved up to Level 2 when she was just over a year old. Some of her most impressive skills are retrieving rings from the bottom of the 4′ deep pool and jumping into the water and climbing back out [in case she ever fell into a pool].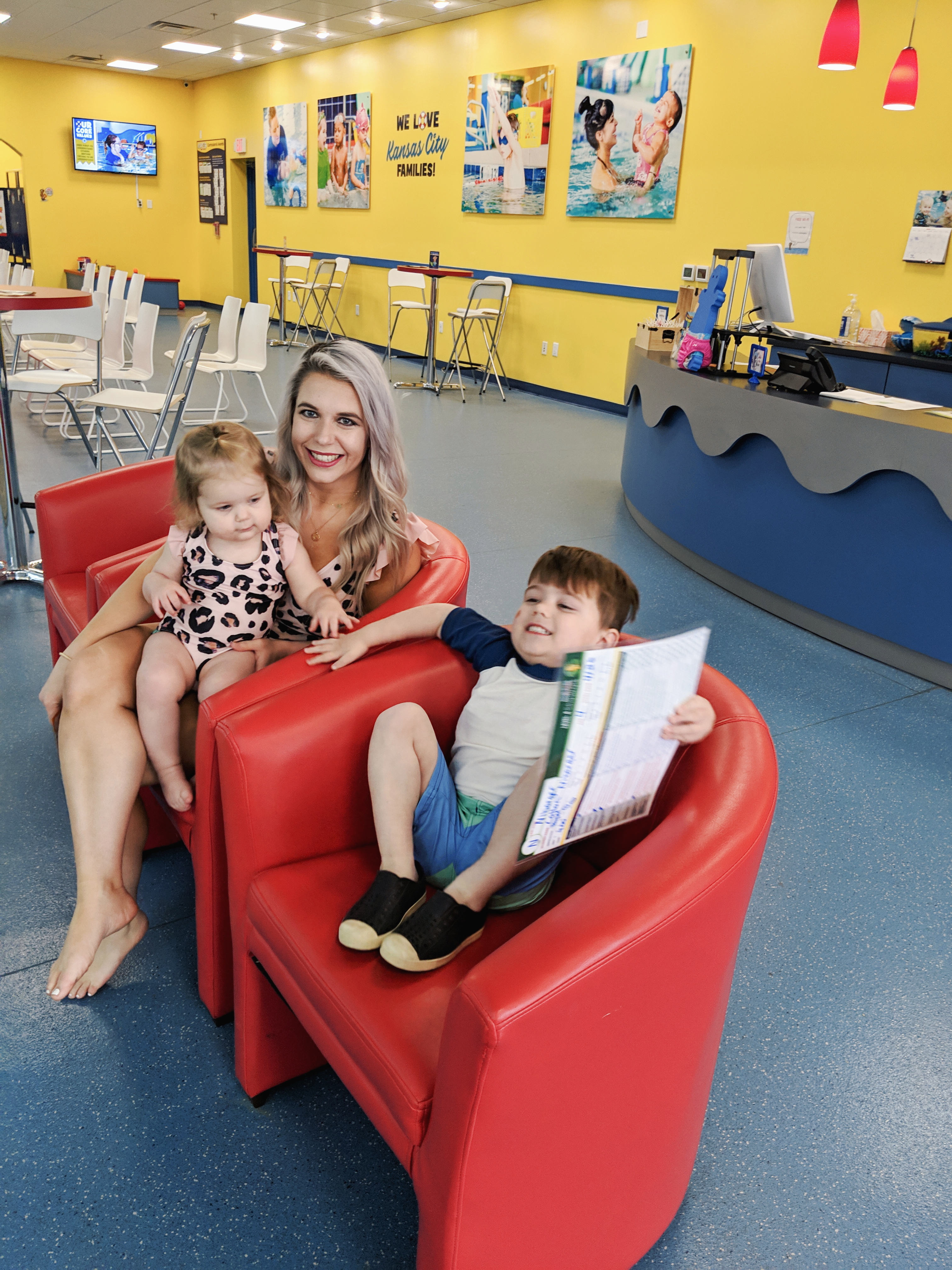 As for Colton, he started in Level 3 and recently graduated to Level 4. He was so proud when he graduated that he ran around telling everyone in the place! They also have a little TV screen that displays swimming info [you can see it in the top left of the photo above] and he asked me if the text on the screen said, "COLTON GRADUATED!" I said yes. 🙂
When the kids move up to the next level, they get a certificate [which Colton proudly displays in his room], an official photo taken and displayed on a special bulletin board at Aqua-Tots, and a coupon for a free kids meal at a local restaurant.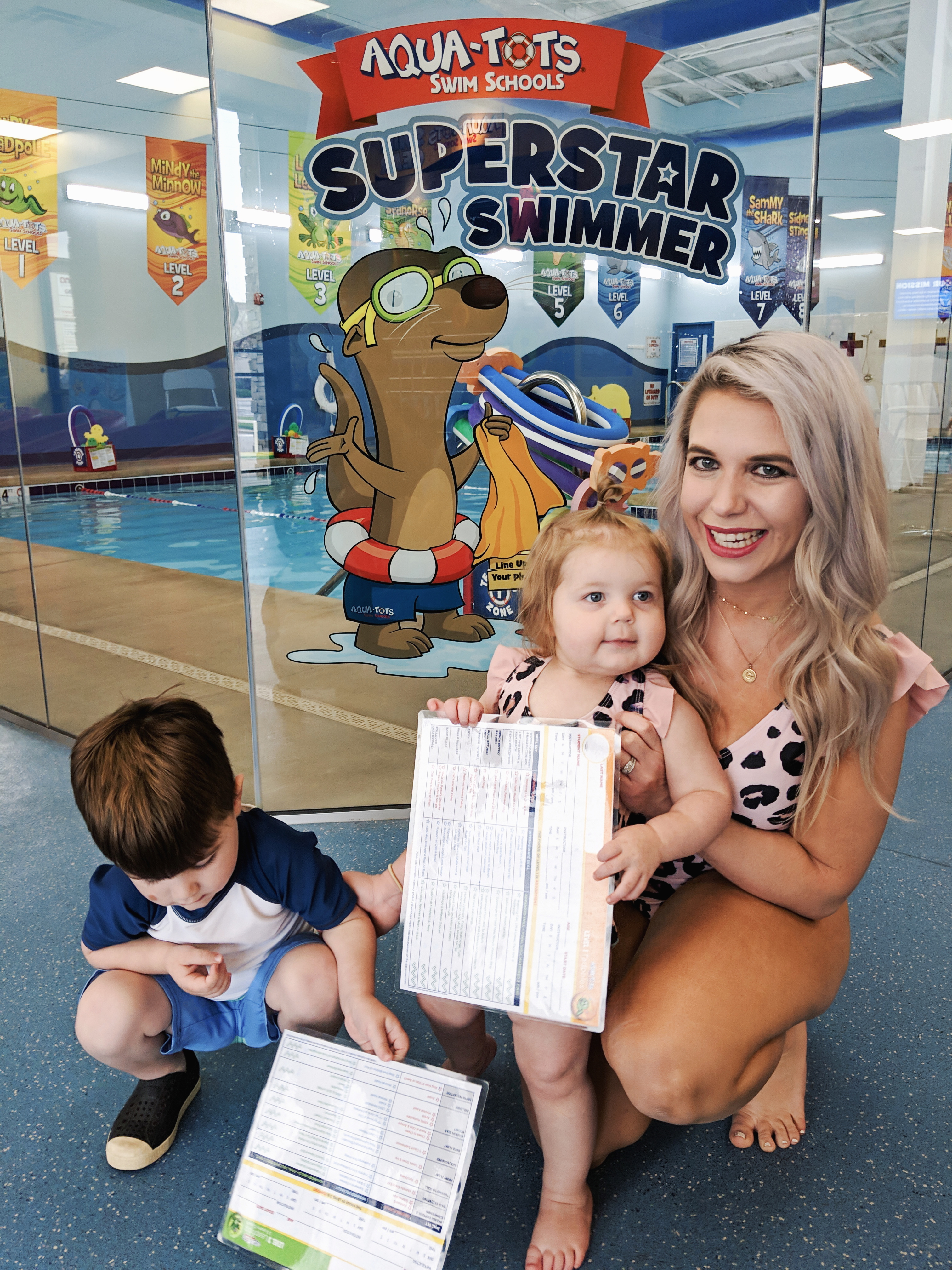 Shop Our Swim Styles

I hope you found these water safety tips for toddlers helpful! If you're in the Kansas City area, I highly recommend checking out Aqua-Tots Swim Schools in Olathe, Kansas for swim lessons for your little ones. Feel free to contact me if you have any specific questions about the Aqua-Tots Olathe program!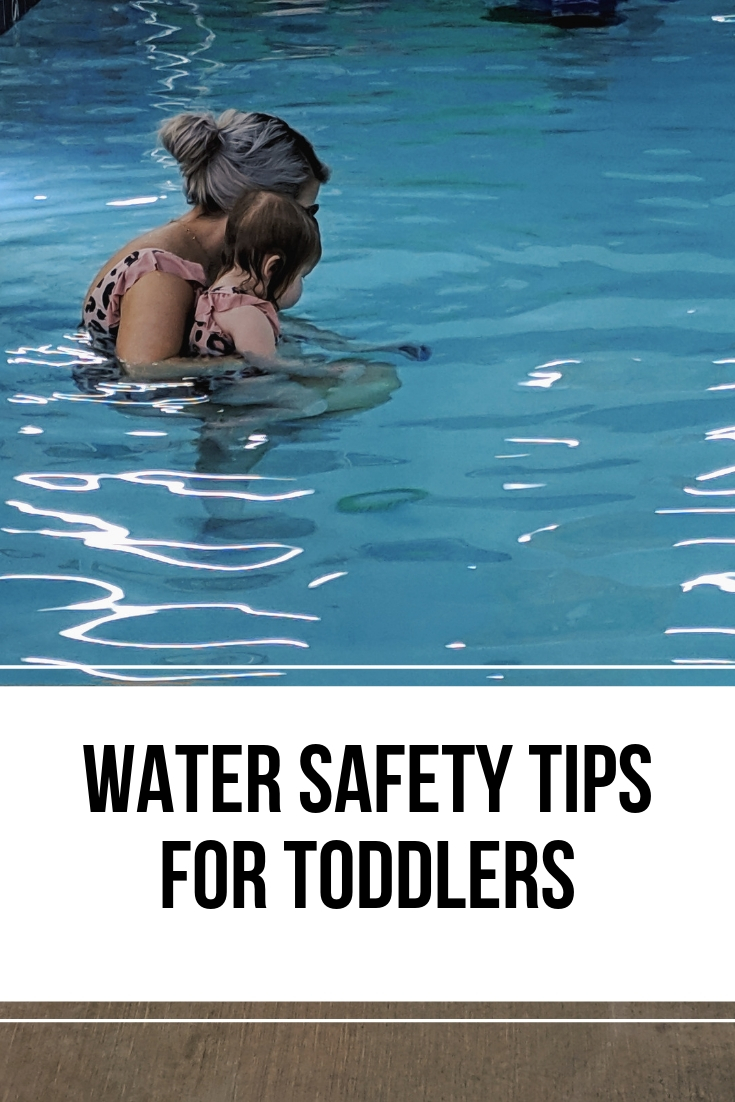 Pin these water safety tips for toddlers for later!
More swimming ideas: