I love a good designer item as much as the next girl. But, as a non-millionaire, $10,000+ bracelets are out of my price range. Since I've been coveting a Cartier love bracelet, I headed over to Amazon and found some inspired options instead. Here's your complete guide to The Best Cartier Inspired Bracelets on Amazon.
Don't forget to share this post so your friends can grab the look for less, too! Post last updated July 1, 2020.

If you make a purchase from this post, I may receive a commission. See the Legal page for more info.
Inspired by Cartier Love Bracelets
I have spent more hours than I'd like to admit scouring Amazon for the best inspired Cartier love bracelets. There are a lot of great designer-inspired options available, and I've included lots of them below. Simply tap on the Cartier inspired bracelet you like to be taken directly to its Amazon listing!
Keep in mind that Amazon prices and listings can and do change frequently. So, if you see one of these Cartier inspired bracelets that you like, order quickly. I've included lots of options so you can find the perfect one for your style and budget. (If you notice any of these links not working, feel free to let me know so I can update it! I try to keep this post up-to-date so you can always have the best finds at the best price.)
Shop Cartier Inspired Love Bracelets

Inspired by Cartier Juste Un Clou Bracelets
The Cartier Juste Un Clou (aka "Just a Nail") bracelet is another extremely popular addition to bracelet stacks. It pairs very nicely with a set of Cartier inspired love bracelets!
Shop Cartier Inspired Juste Un Clou Bracelets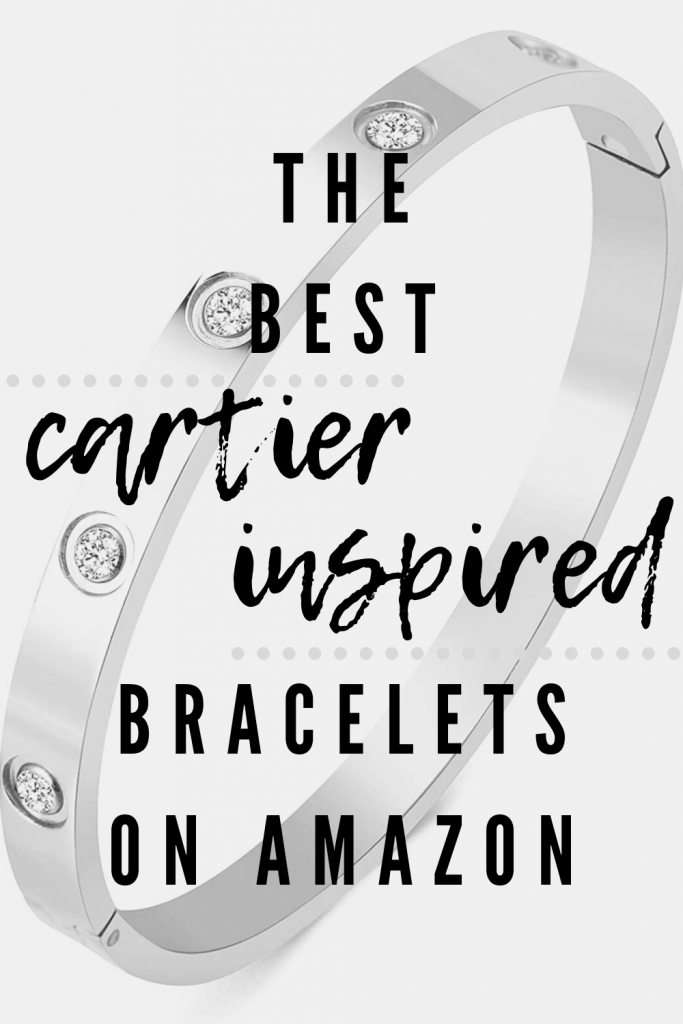 Pin your ultimate guide to the Best Cartier Inspired Bracelets on Amazon for later!
Read these next: