The highlight of our weekend was spending Saturday morning at Chuck E. Cheese! (Well, that and finding out that the Chiefs are going to the big game!) Did you know the Kansas City locations serve breakfast now? We had a blast checking out the Chuck E. Cheese breakfast, and I've included all the details for you in this post!
This post is sponsored by Chuck E. Cheese.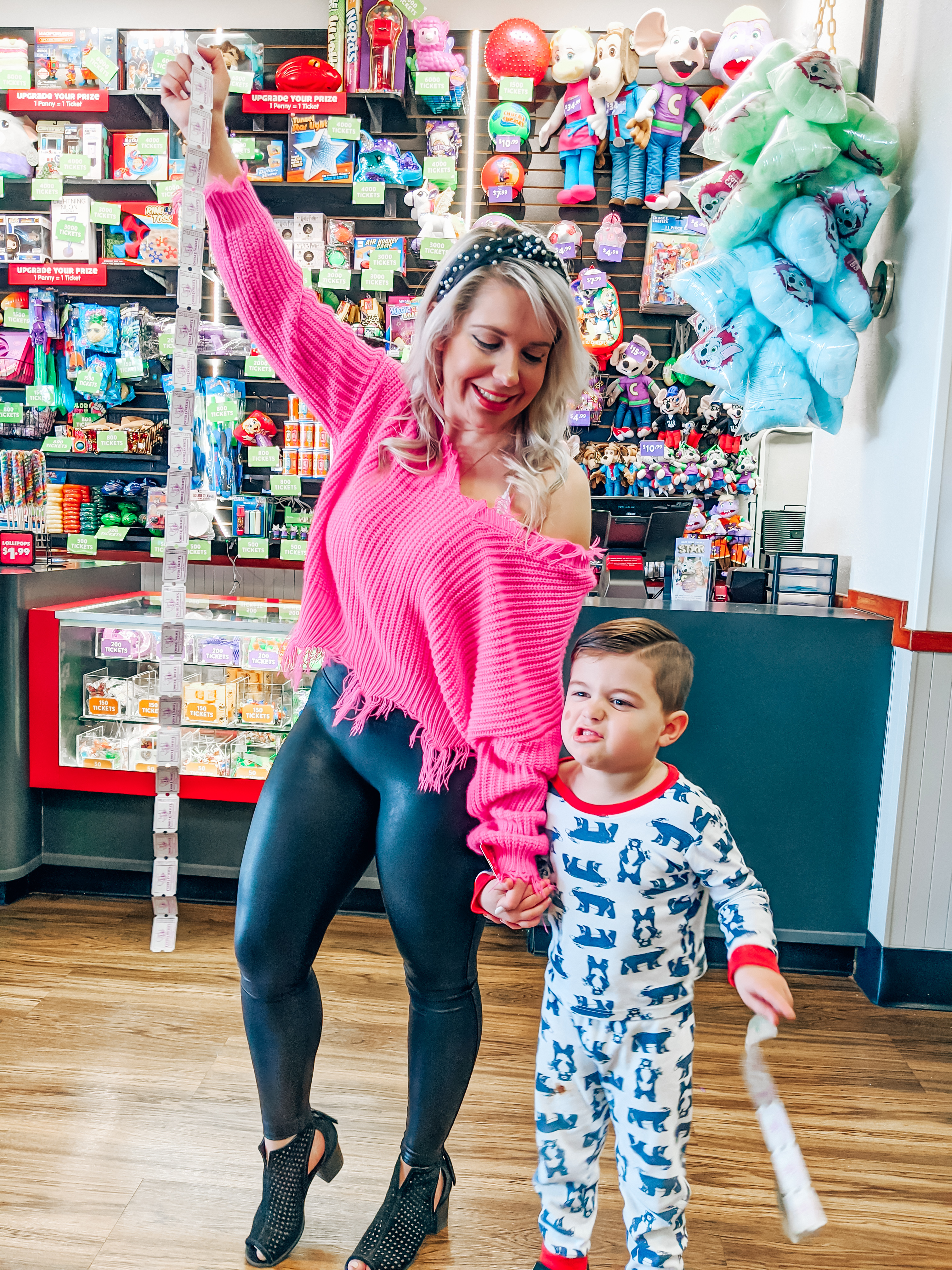 My kids love Chuck E. Cheese! In fact, this was our second weekend in a row there, as Colton just had his birthday party there too.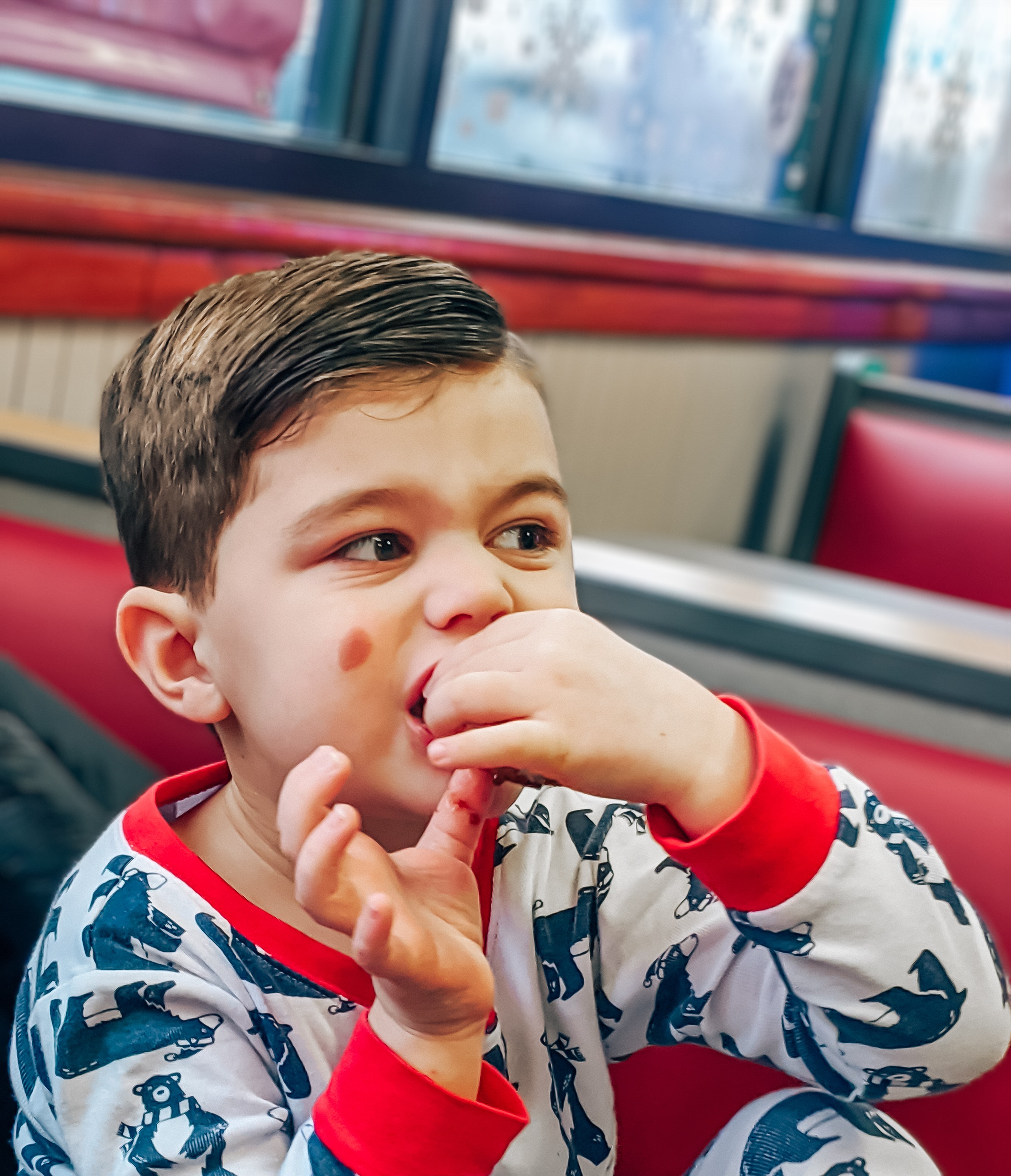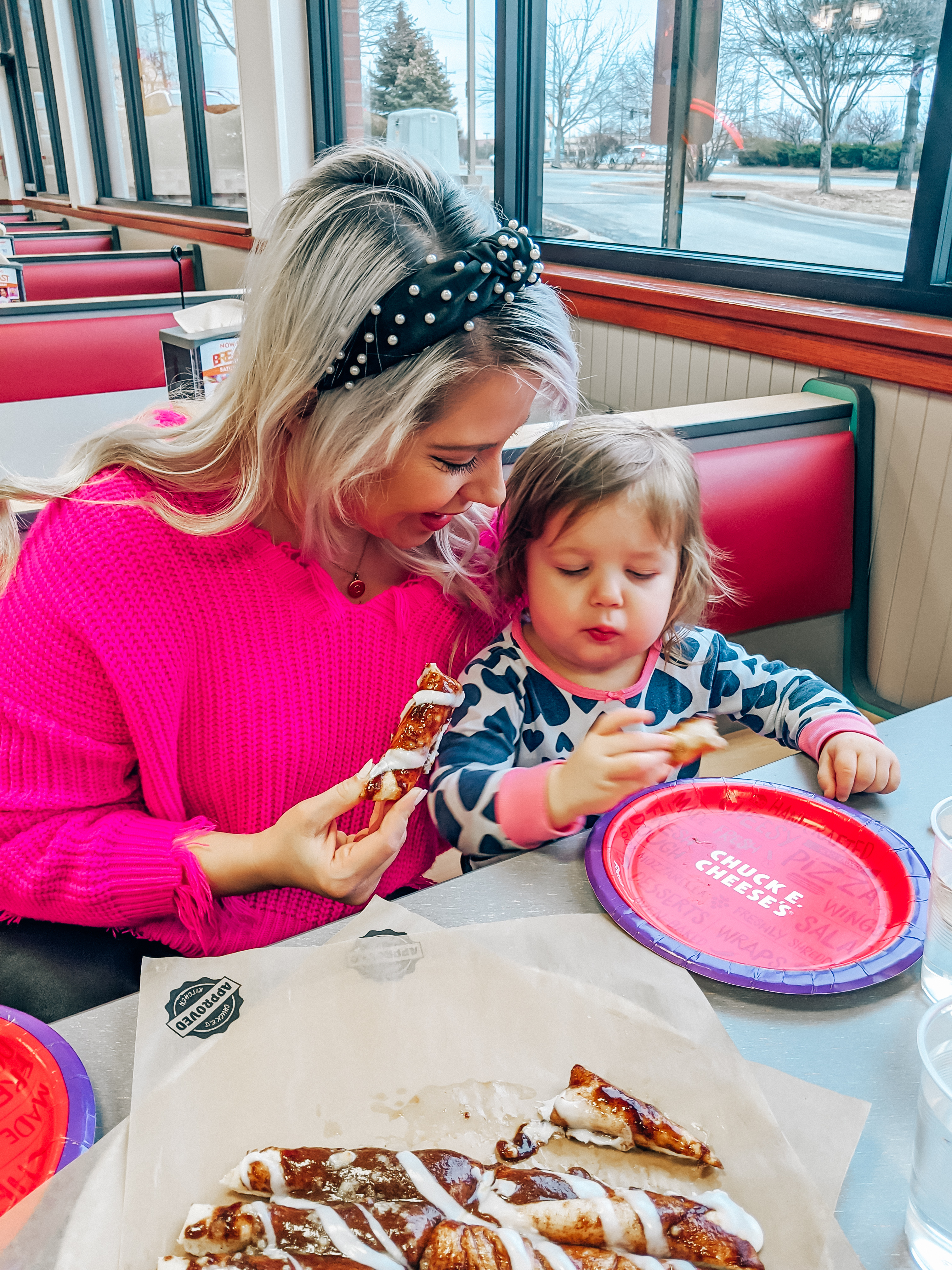 When we heard there was Chuck E. Cheese breakfast in Kansas City, we had to check it out. The menu is kid-friendly, of course, with prices that parents will love too. The Chuck E. Cheese breakfast menu is priced from $2 – $4 and includes breakfast pizza, unicorn churros, cinnamon roll sticks, fresh fruit, cold brew coffee, and more.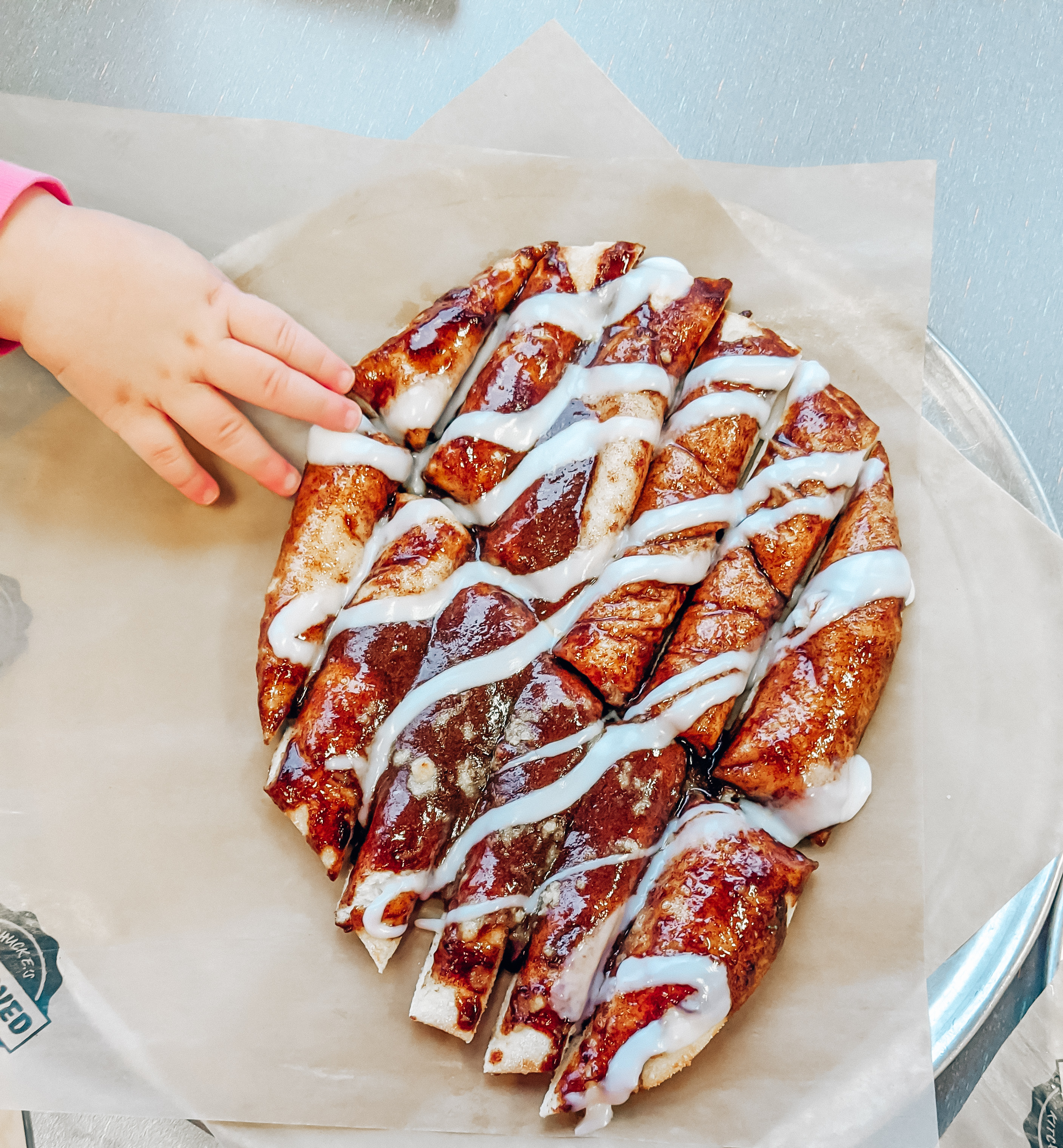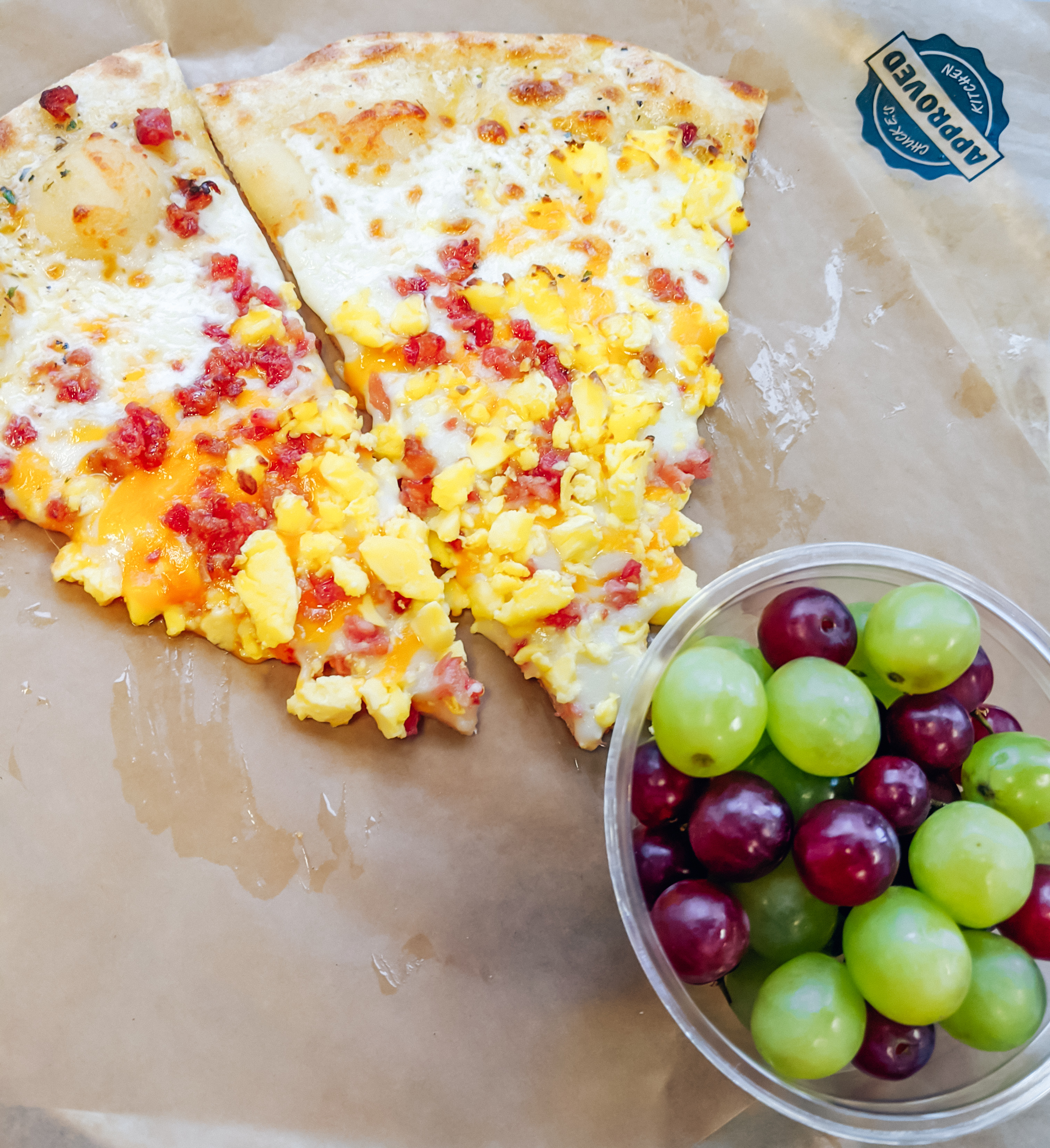 We tried the cinnamon roll sticks, breakfast pizza, and fruit cup. The breakfast pizza was my favorite, Blair and Jon liked the cinnamon roll sticks, and Colton liked the grapes.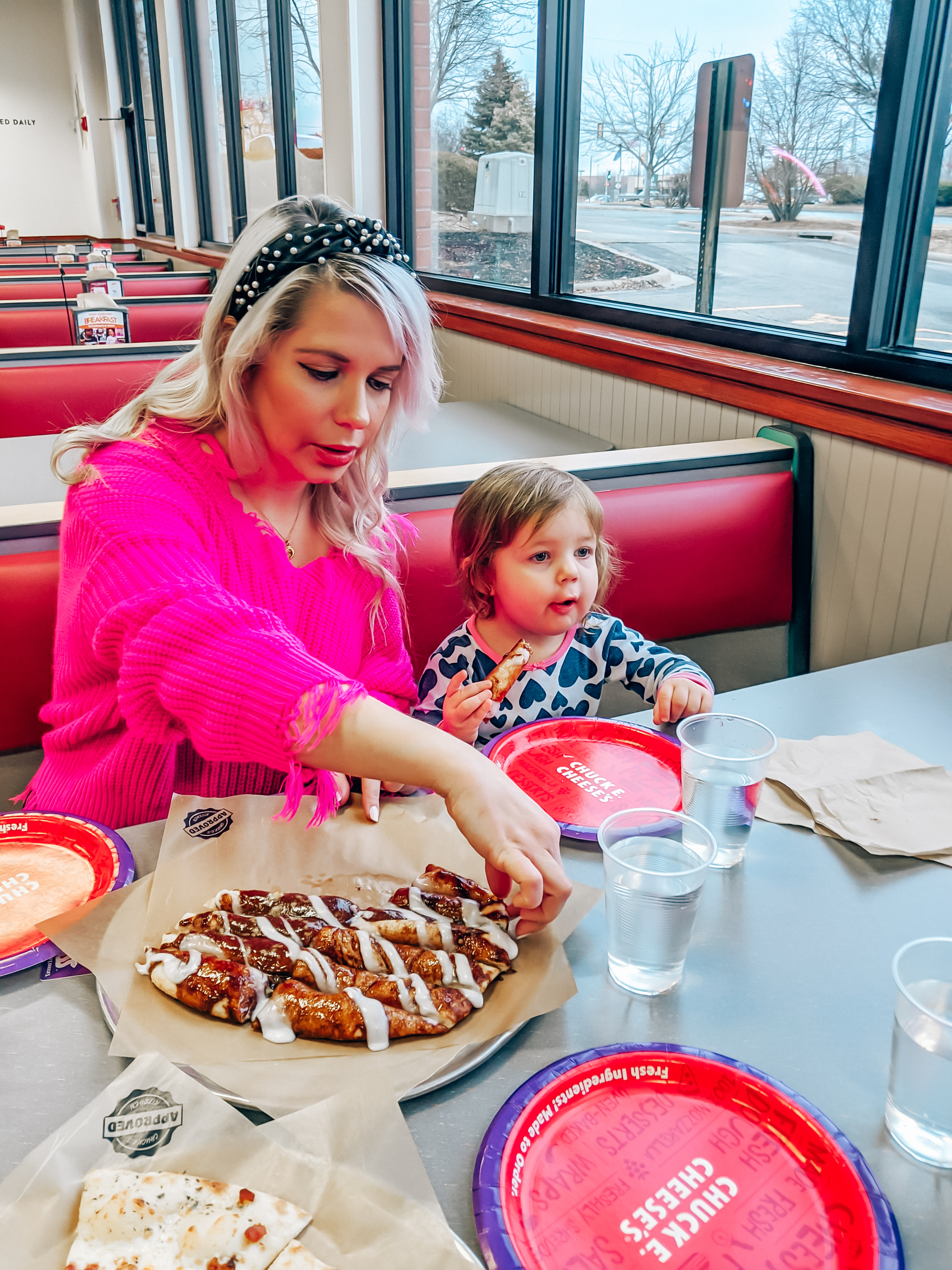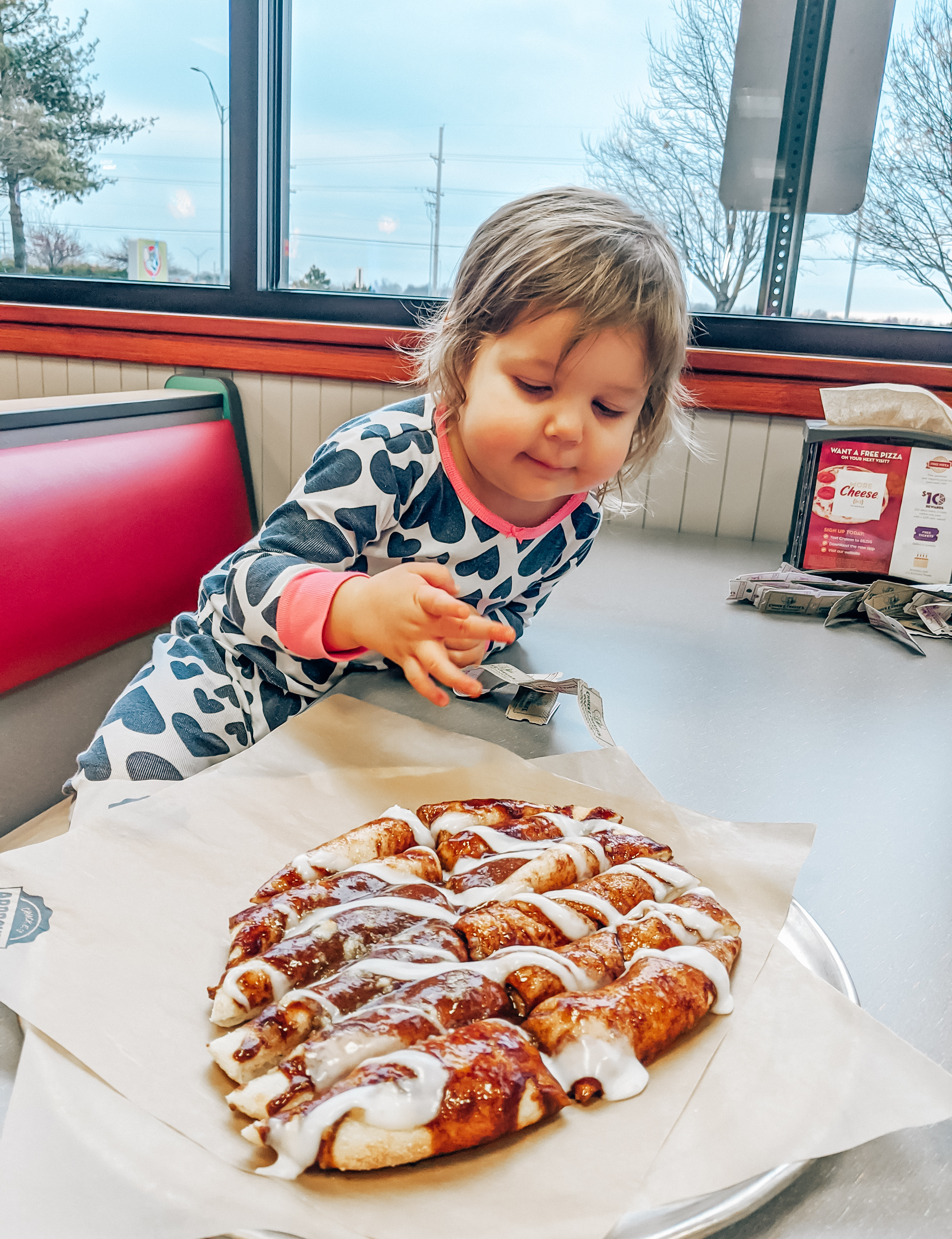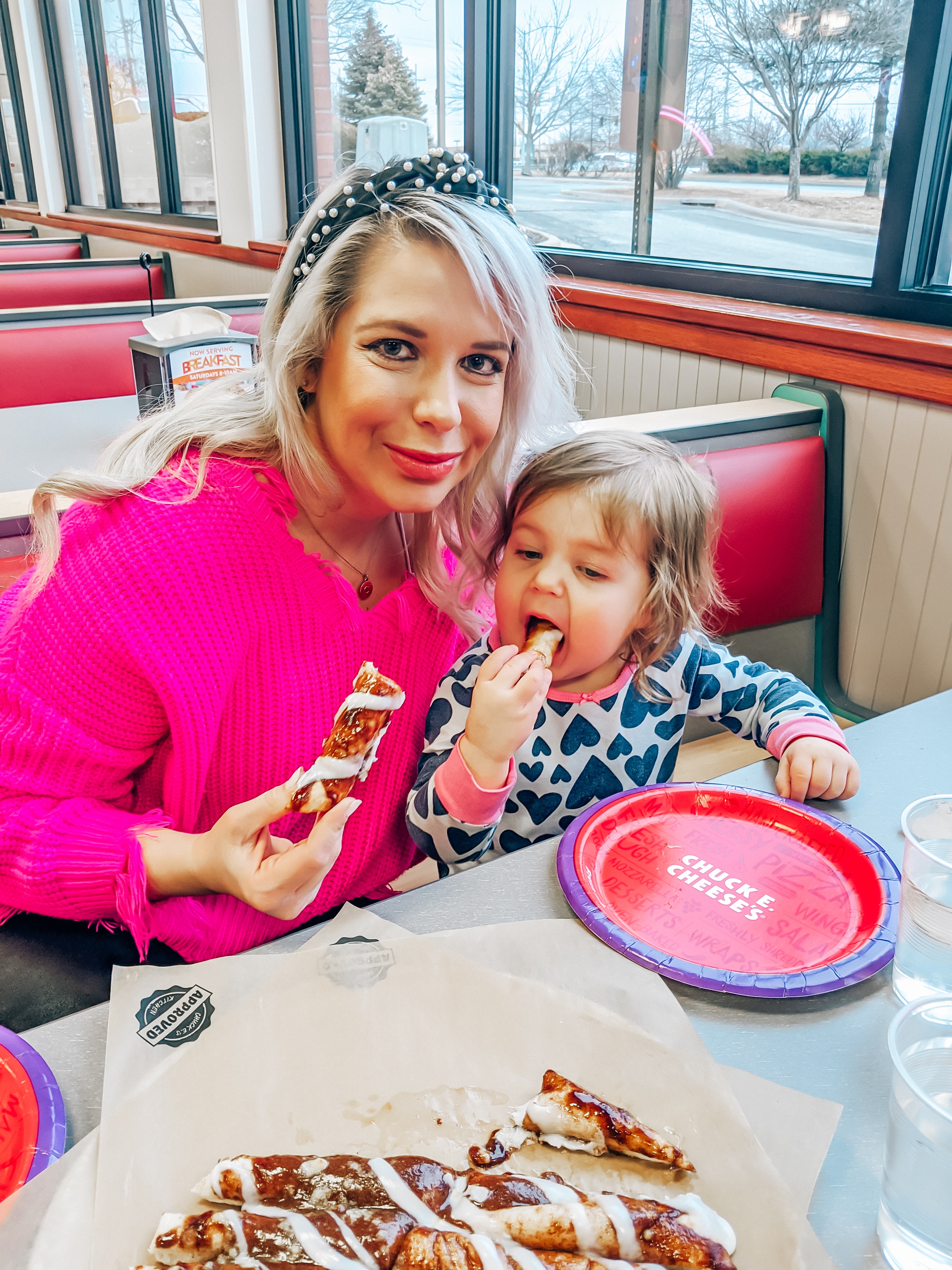 As of now, Chuck E. Cheese breakfast is only available in Kansas City and Sacramento markets. For a limited time, breakfast is served on Saturday mornings from 8-10am.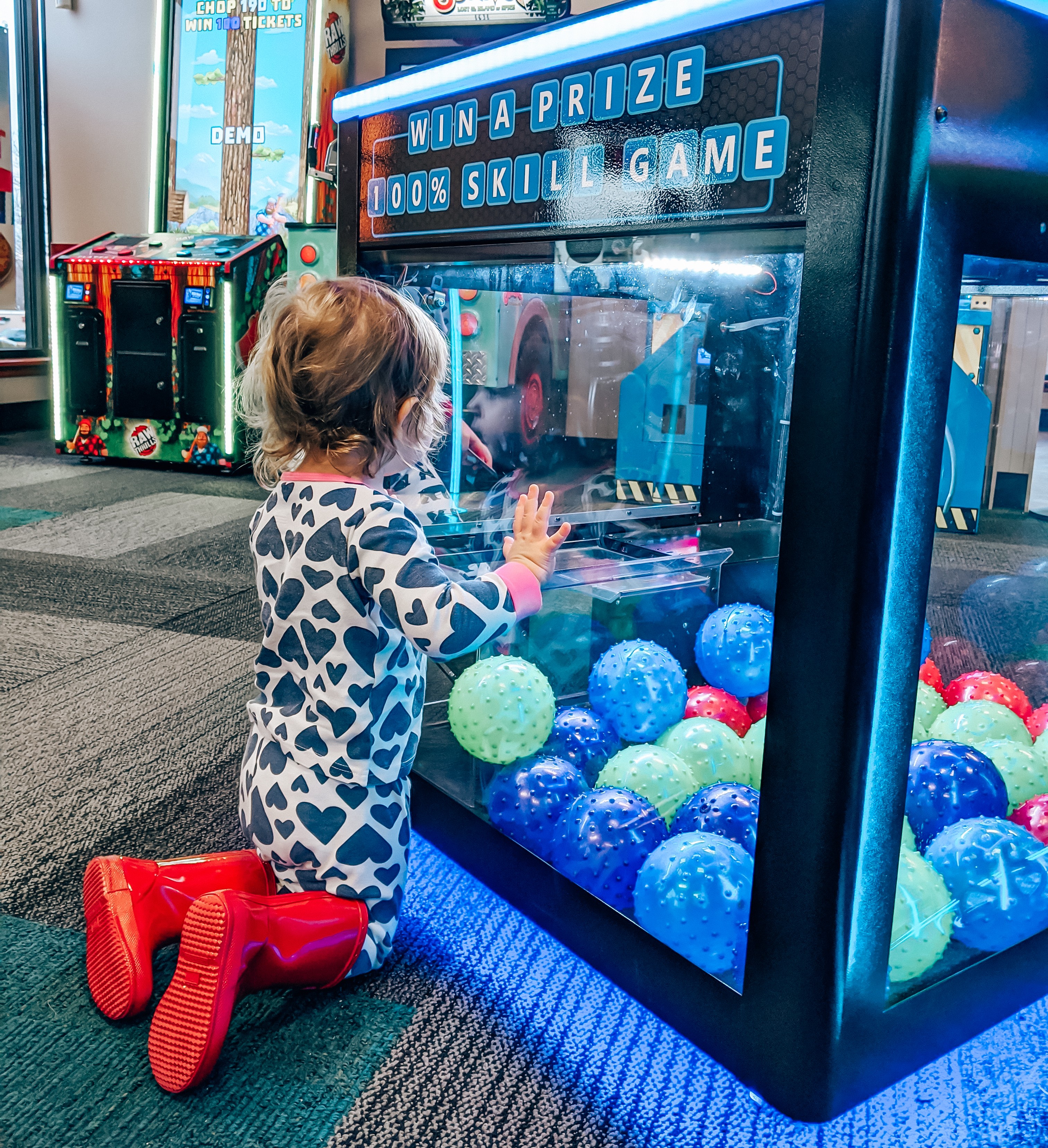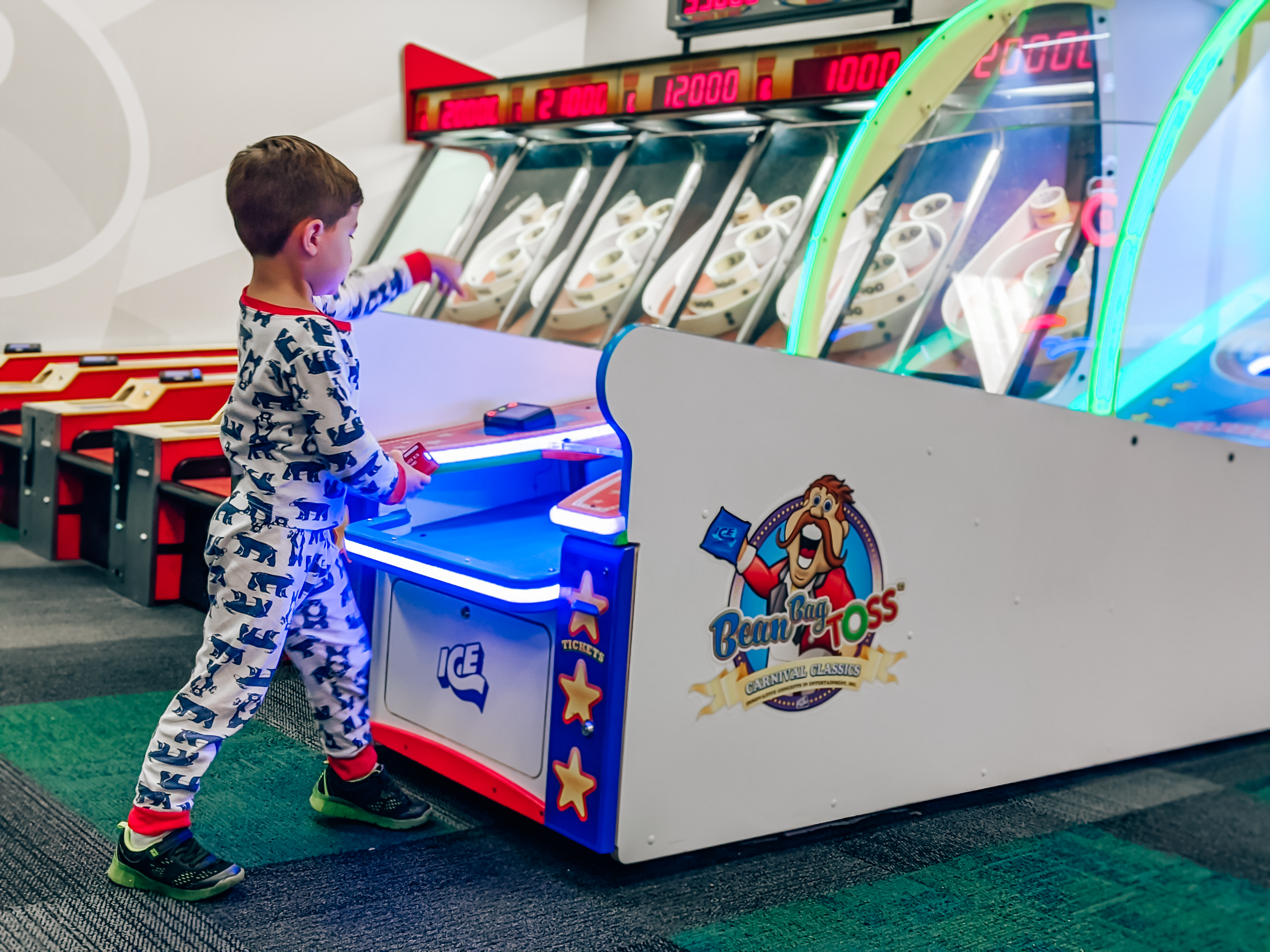 The best part is that kids are encouraged to roll out of bed in their PJs. This Saturday, January 25, 2020, kids who come to Chuck E. Cheese breakfast wearing PJs will get 100 free tickets!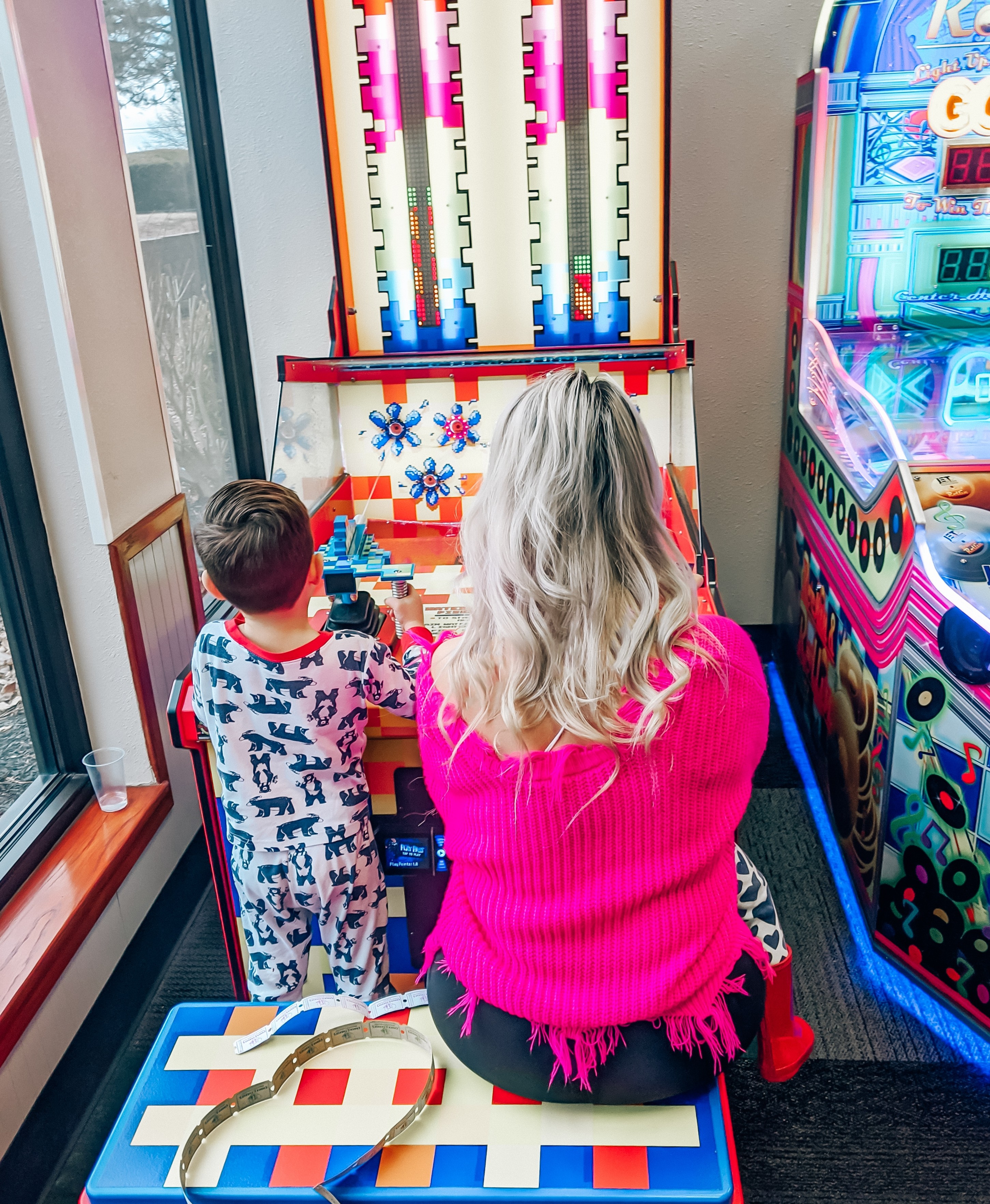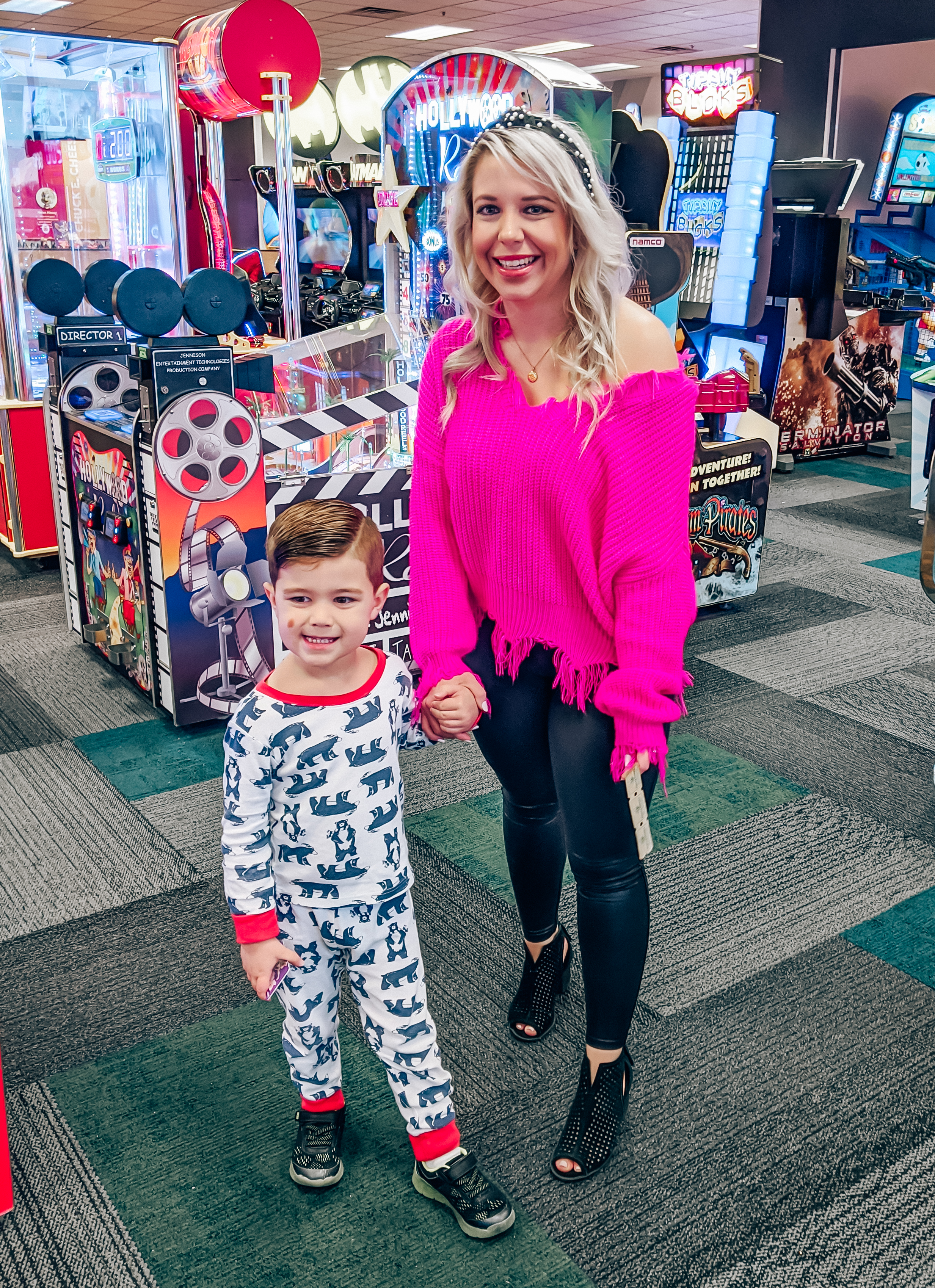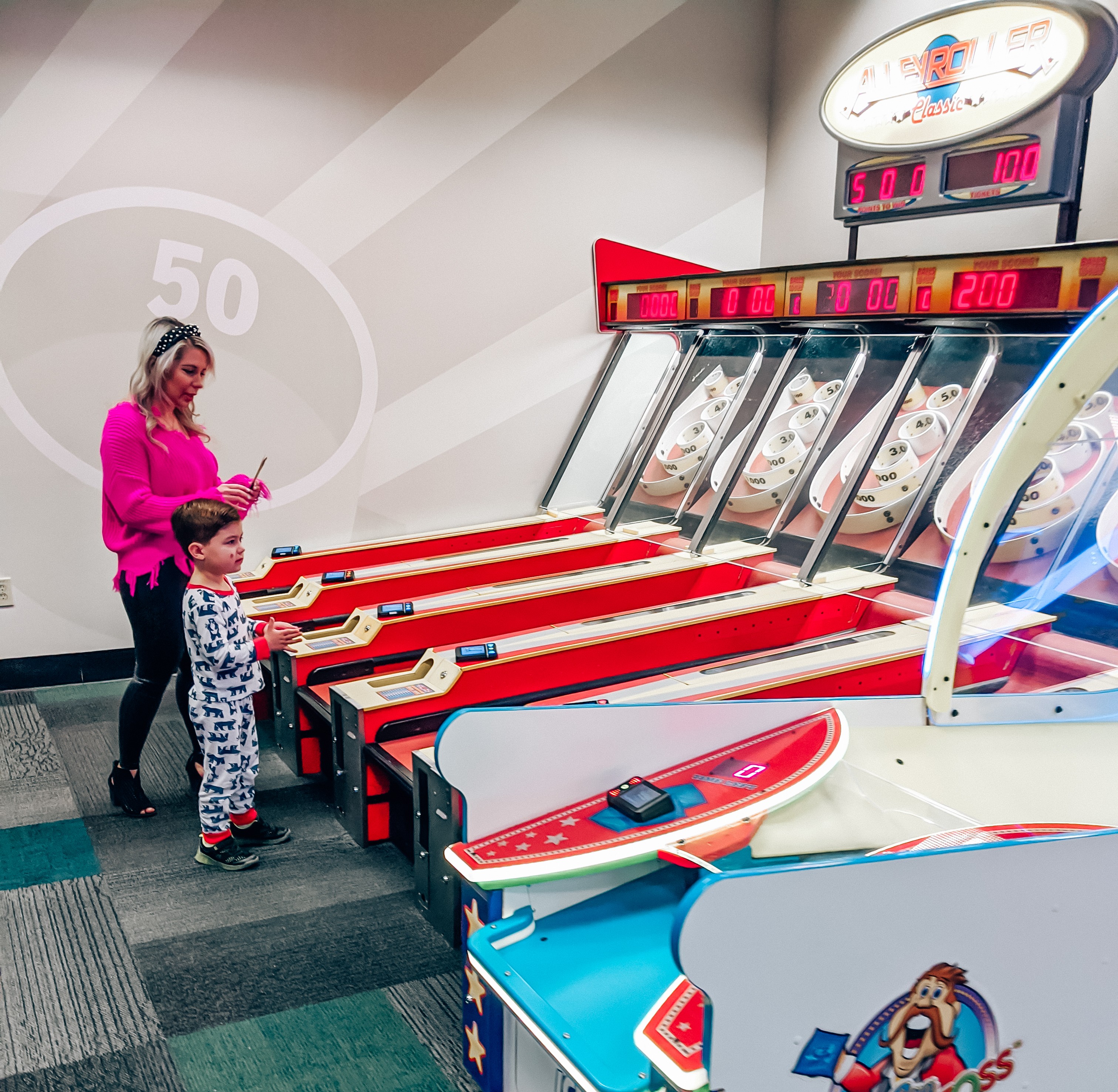 Who doesn't love Chuck E. Cheese games? I challenge Colton to skeeball every time we go! His best game is basketball–he made every shot, then turned around and asked, "Anyone want to versus me?!" No thanks, not looking to get shown up by a 5-year-old.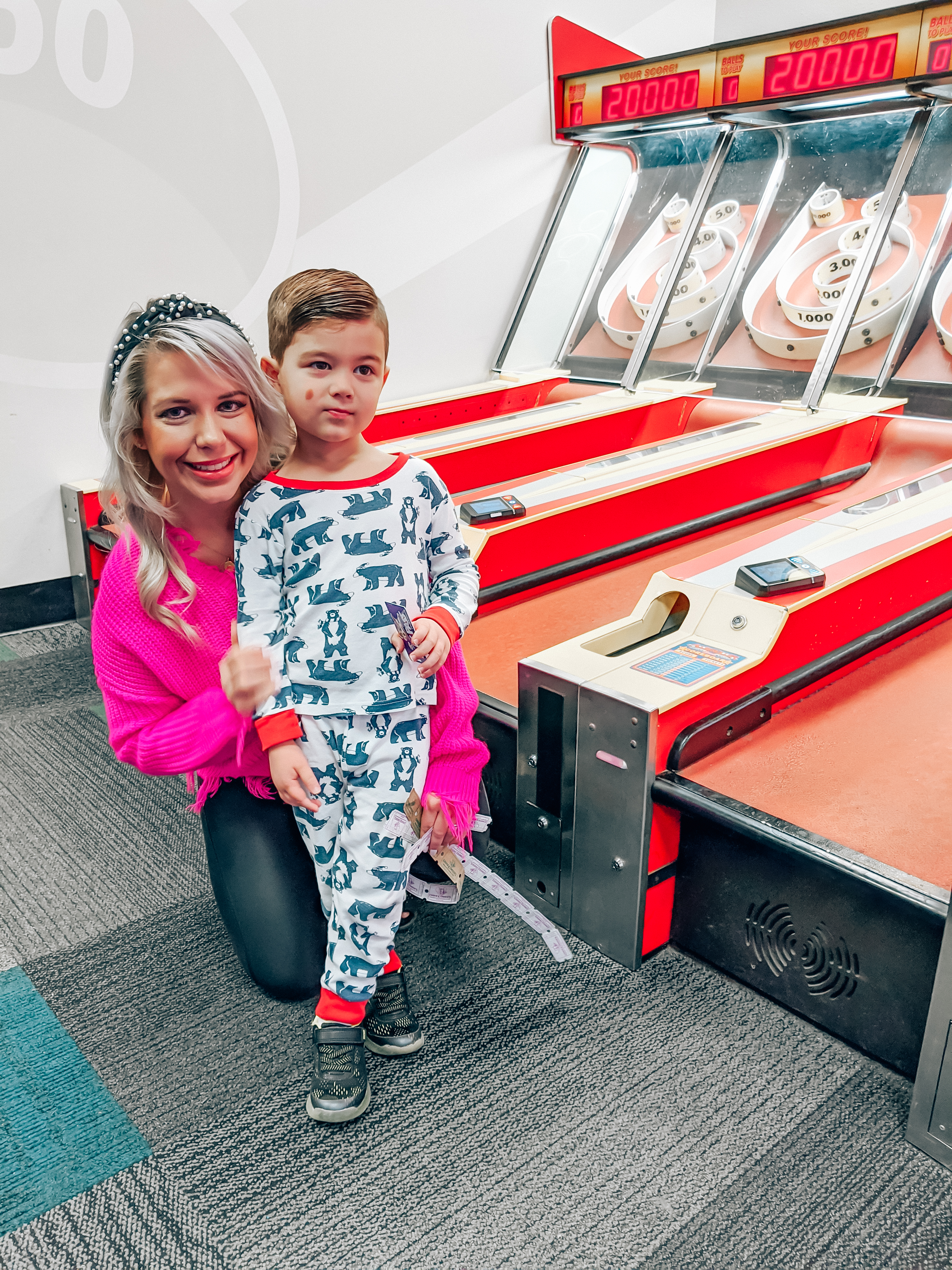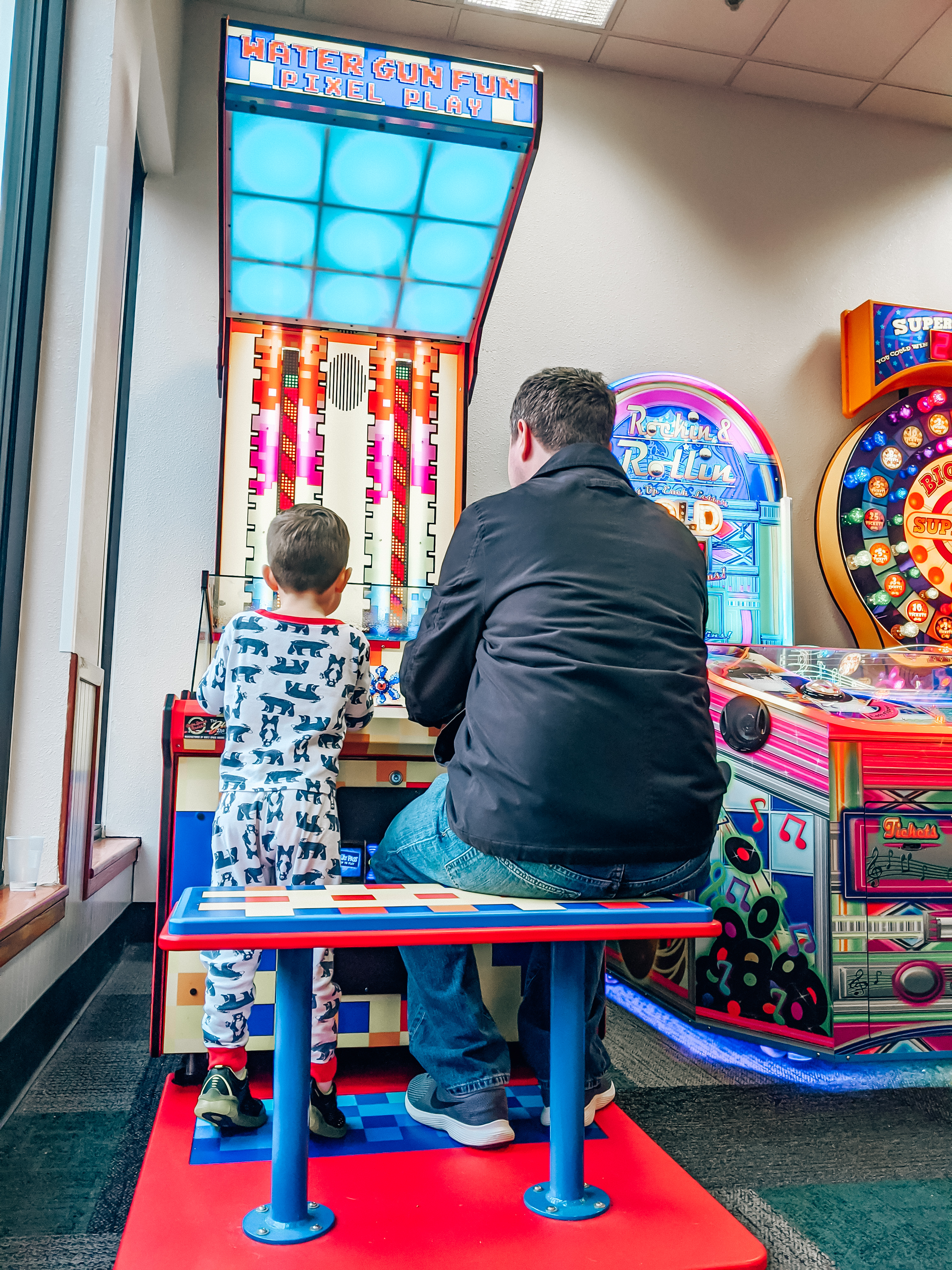 Our Chuck E. Cheese doesn't use tokens anymore. They use a Play Pass Game Card which you can load with points or time. Our kids spend a lot of time wandering around between games, so I think the points option is better for their age. Plus, if they get too tired, we can leave and save the remaining points for another time. Older kids will probably get more mileage out of a couple hours of unlimited play.
Don't forget to check their website for Chuck E. Cheese coupons before you go! I found some great deals on play points for our visit.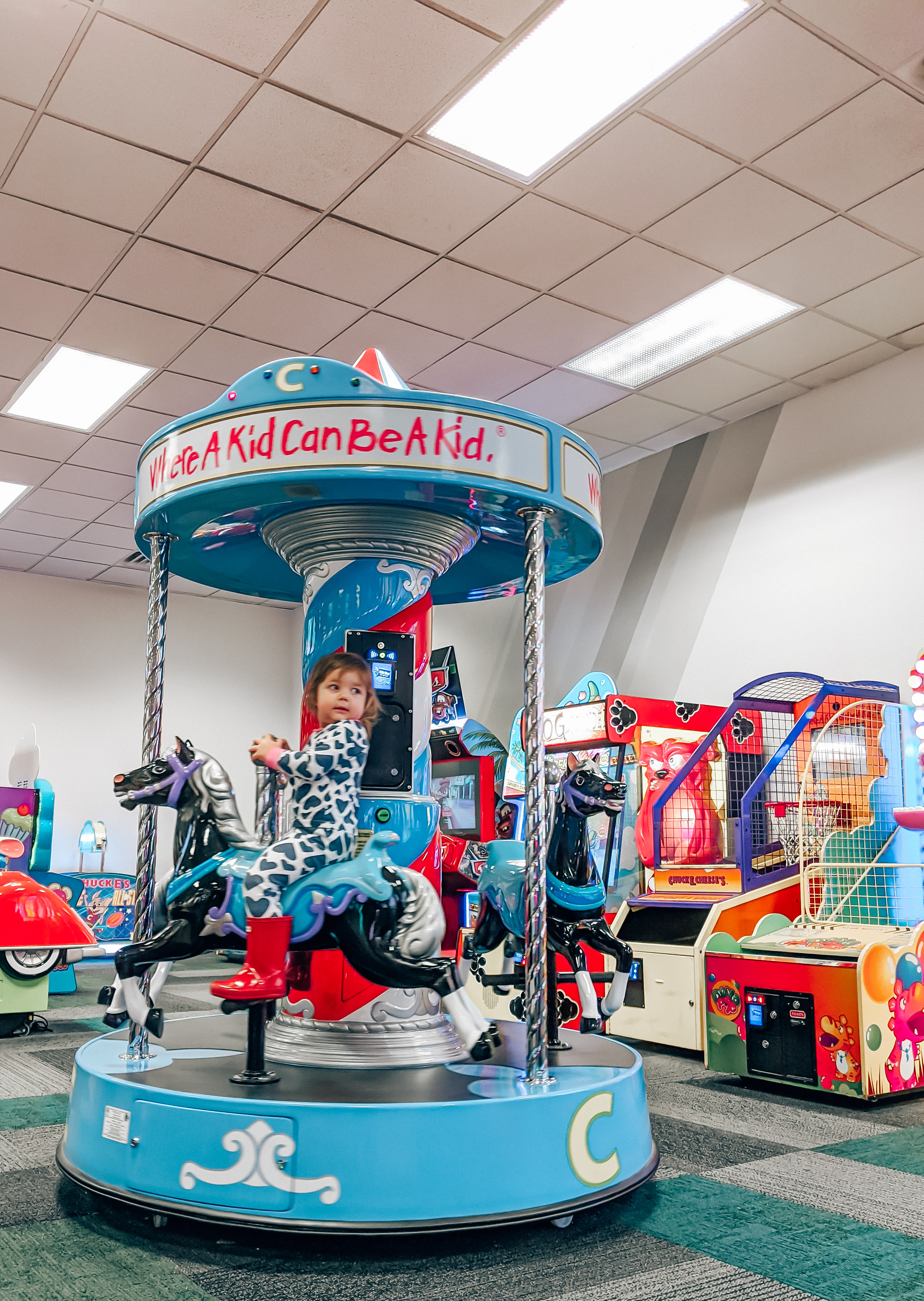 Blair's favorite "game" was riding this carousel. She probably rode it 10+ times during the couple hours we were there.
She's actually sitting in my lap as I write this, and she started screaming as soon as this photo came on the screen. ME!!! AND HORSEY!!!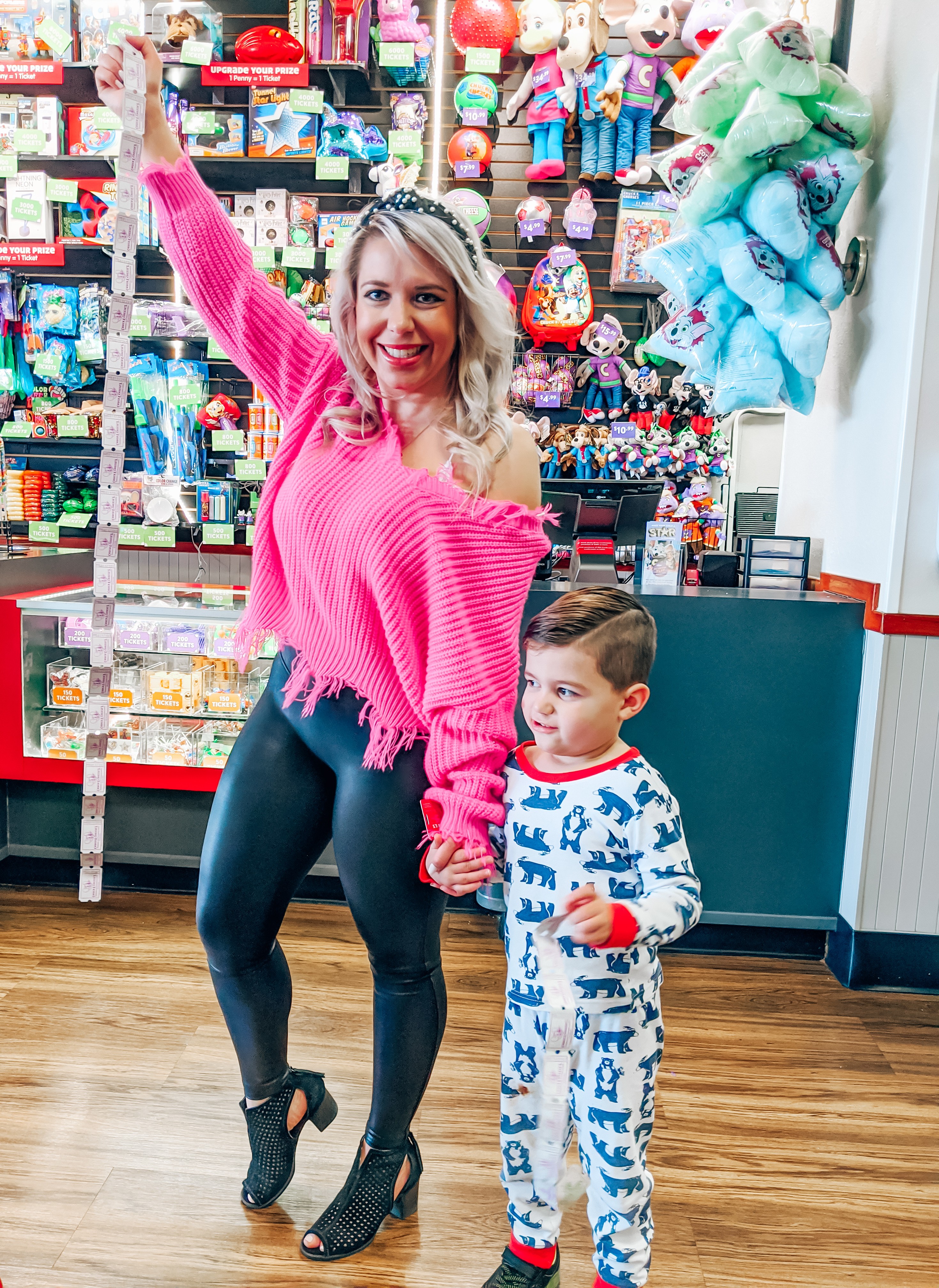 So that's the lowdown on Chuck E. Cheese breakfast! Feel free to reach out if you have any questions and I'll be happy to help answer them.
Follow me on Instagram to see more family fun! Shop my best deals + outfits on LIKEtoKNOW.it, and keep in touch on Facebook, Twitter, and Pinterest, too.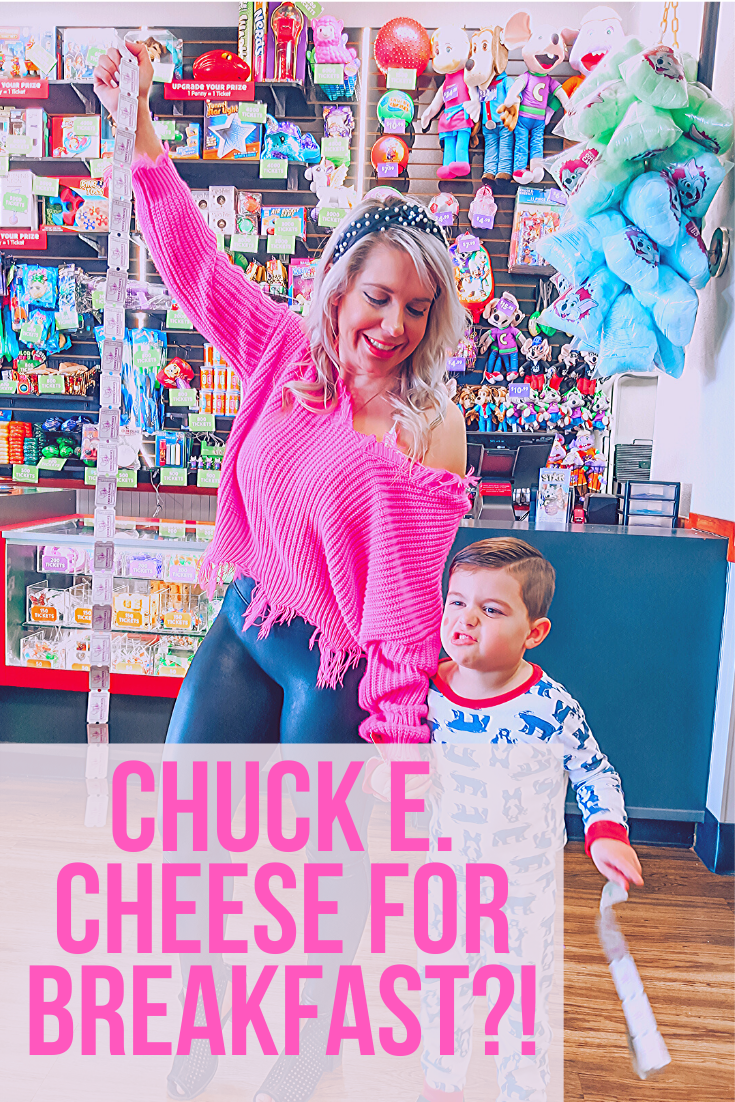 Pin this advice for Chuck E. Cheese breakfast for later!
Read these next: