Last night, I had the privilege of attending the Grand Opening of Rack Room Shoes Kansas City! I'm always happy to welcome a new shoe store to town [maybe a little too happy!], so here's your behind-the-scenes look at the newest shoe store at The Legends!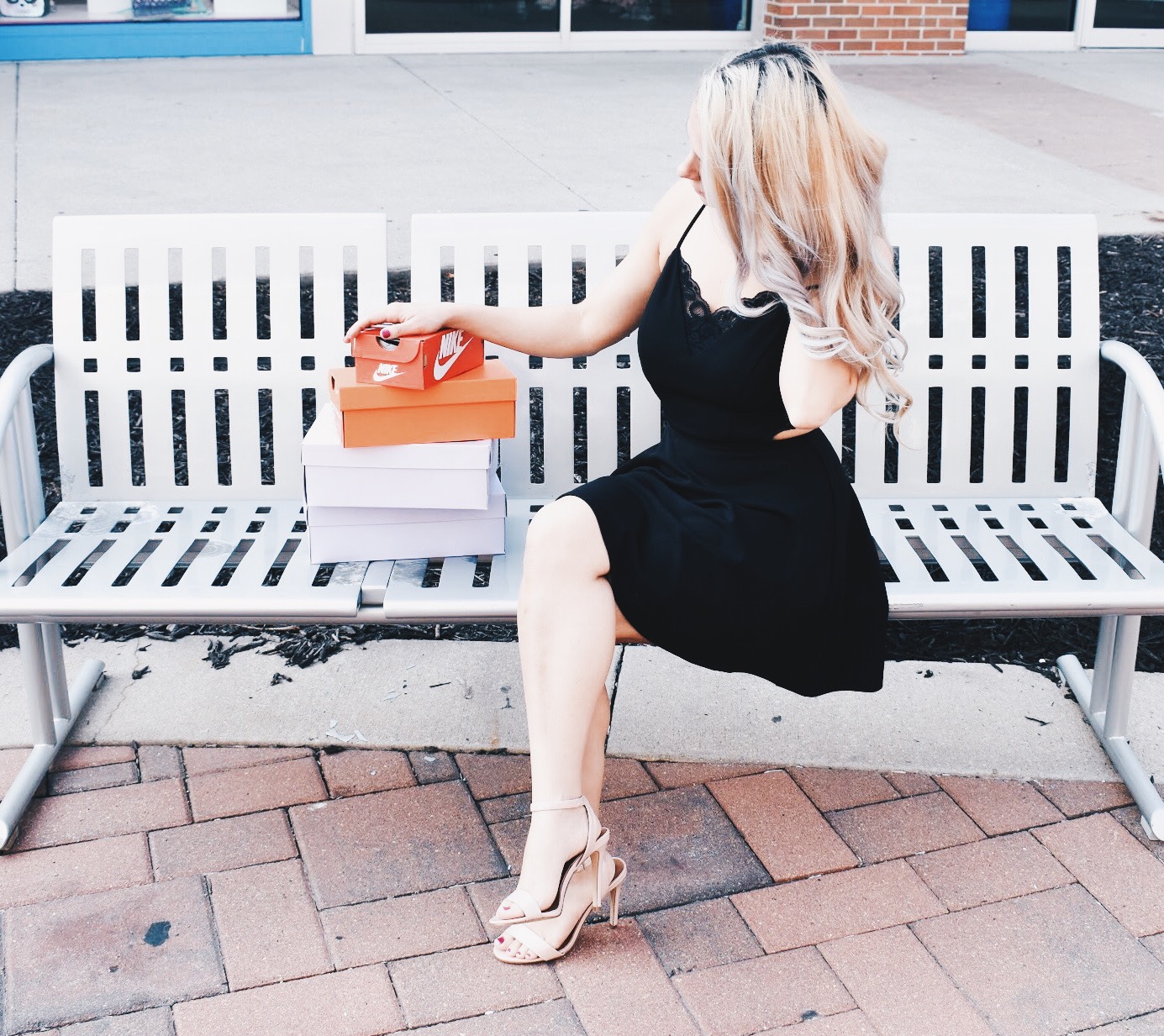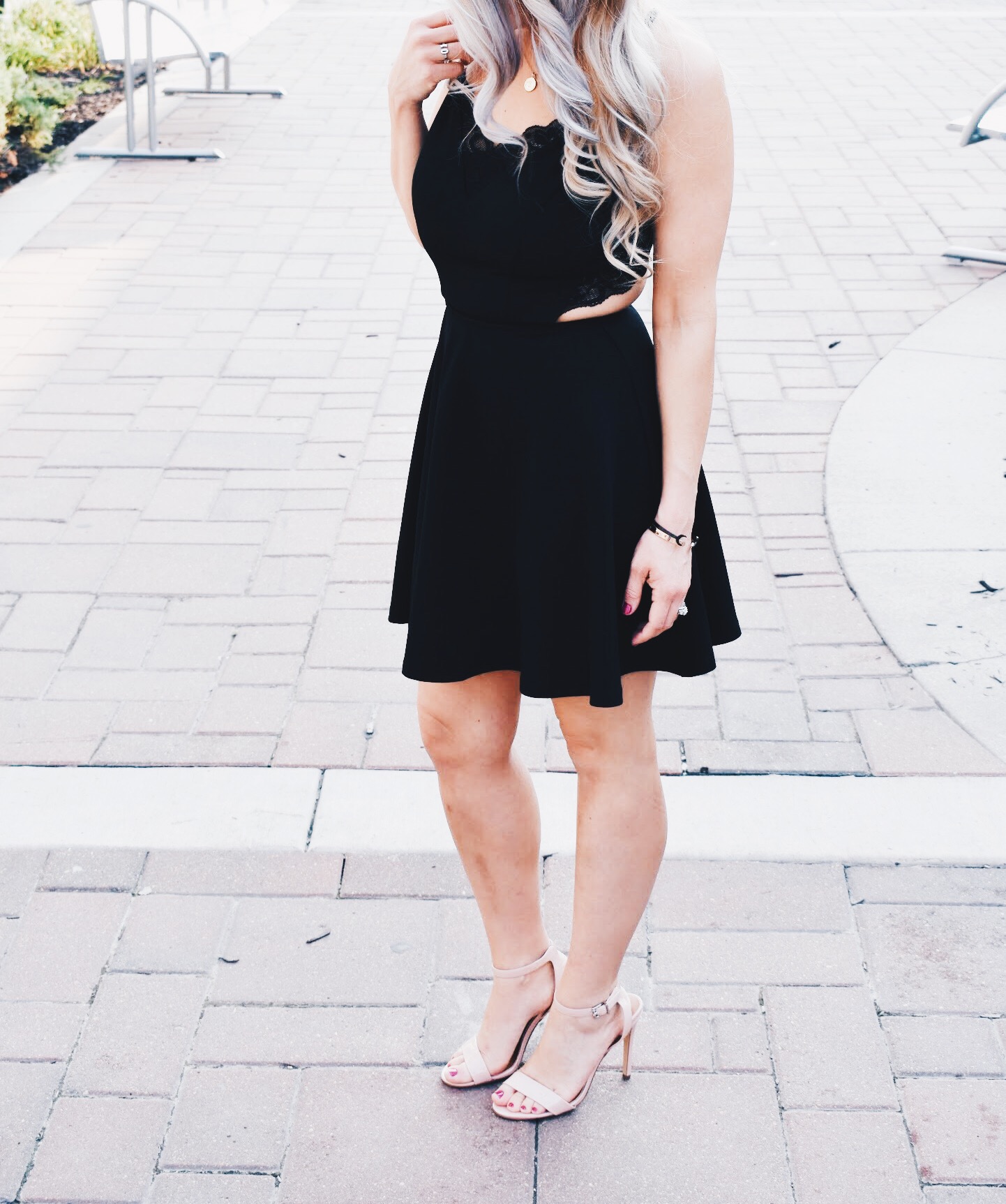 Shop this Look: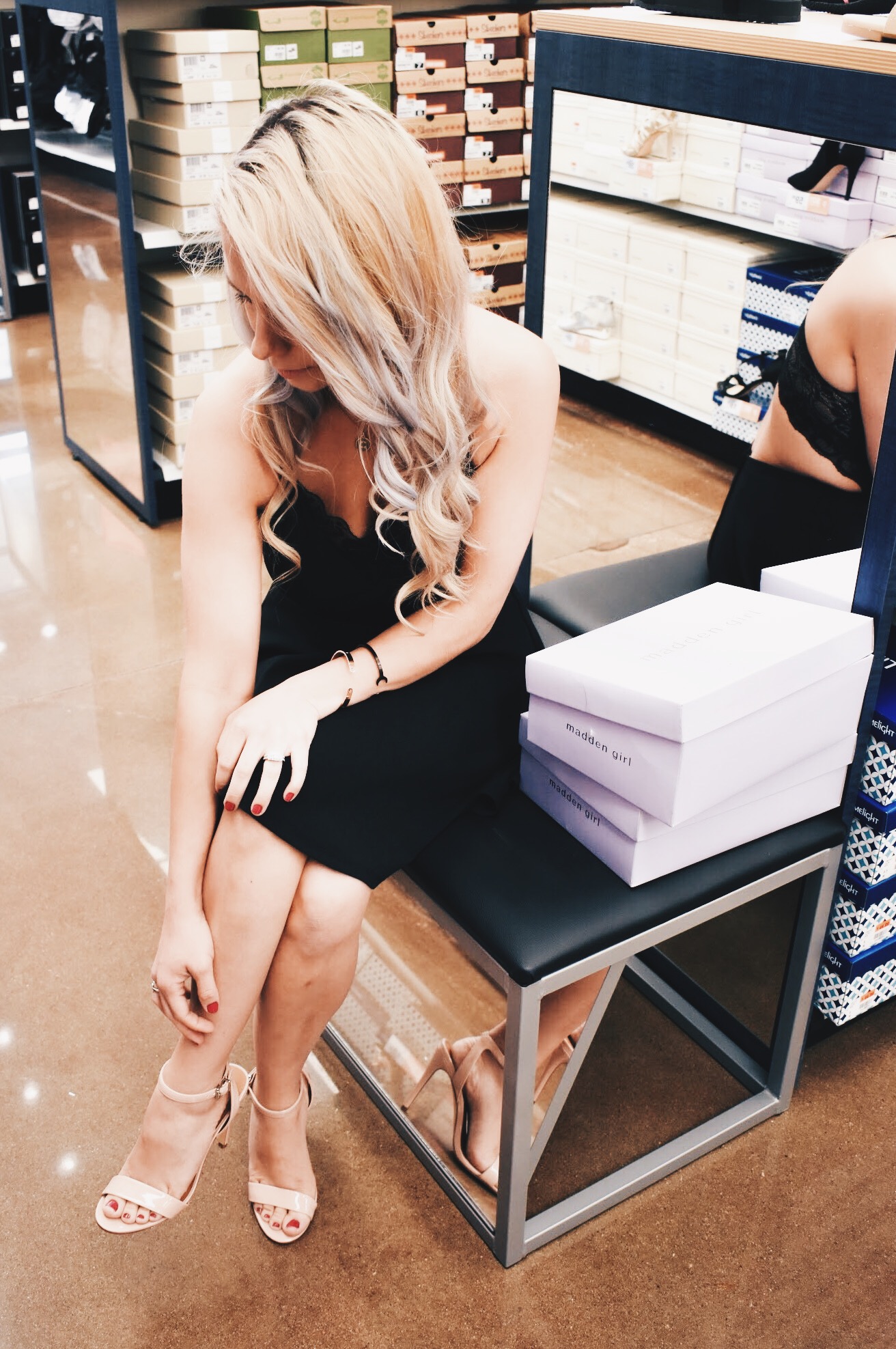 Rack Room Shoes Kansas City is now open! The store is at The Legends Outlets in Kansas City, KS.
I was so excited to be invited to the store's Grand Opening, and even more excited to shop for new shoes. I picked out a couple styles for myself, which you've already seen if you follow me on Instagram.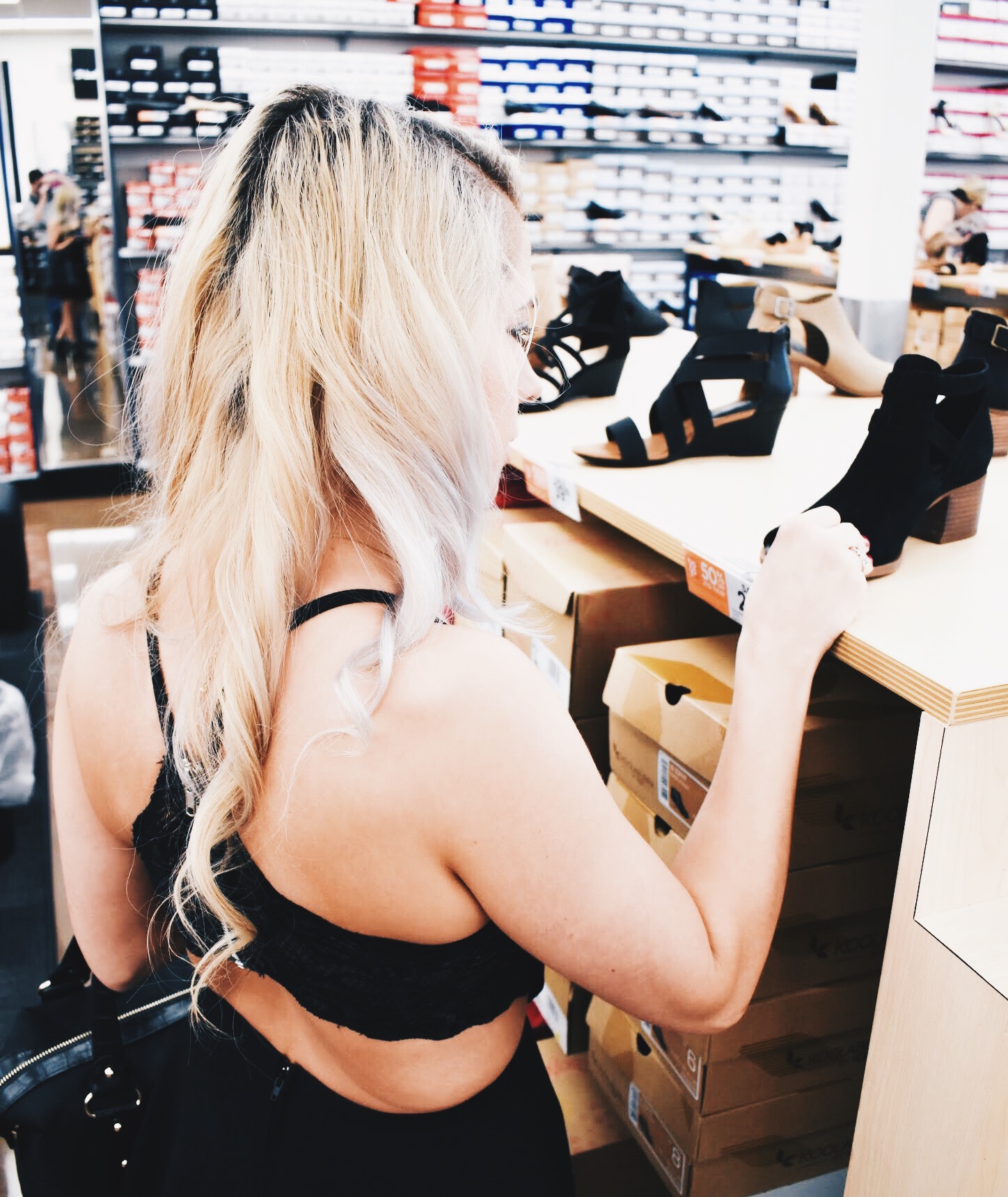 I also grabbed a couple pairs for Colton and Blair. I was especially impressed with the kids shoe selection–they have a good mix of name brands that moms and older kids will like, as well as the light-up/character shoes that younger kids will gravitate towards.
My kids didn't come with me so they got Nike sneakers, non-light-up variety. Does that make me a mean mom? Don't answer that.
But seriously, Colton has been wearing these light-up Spiderman shoes forever [as in, he seriously bought them in the next size up, just when I thought he'd outgrown them and they would finally be doneeee] and oh my gosh, I just hate them so much it's almost comical at this point. My husband has Colton wear them just to get a reaction out of me.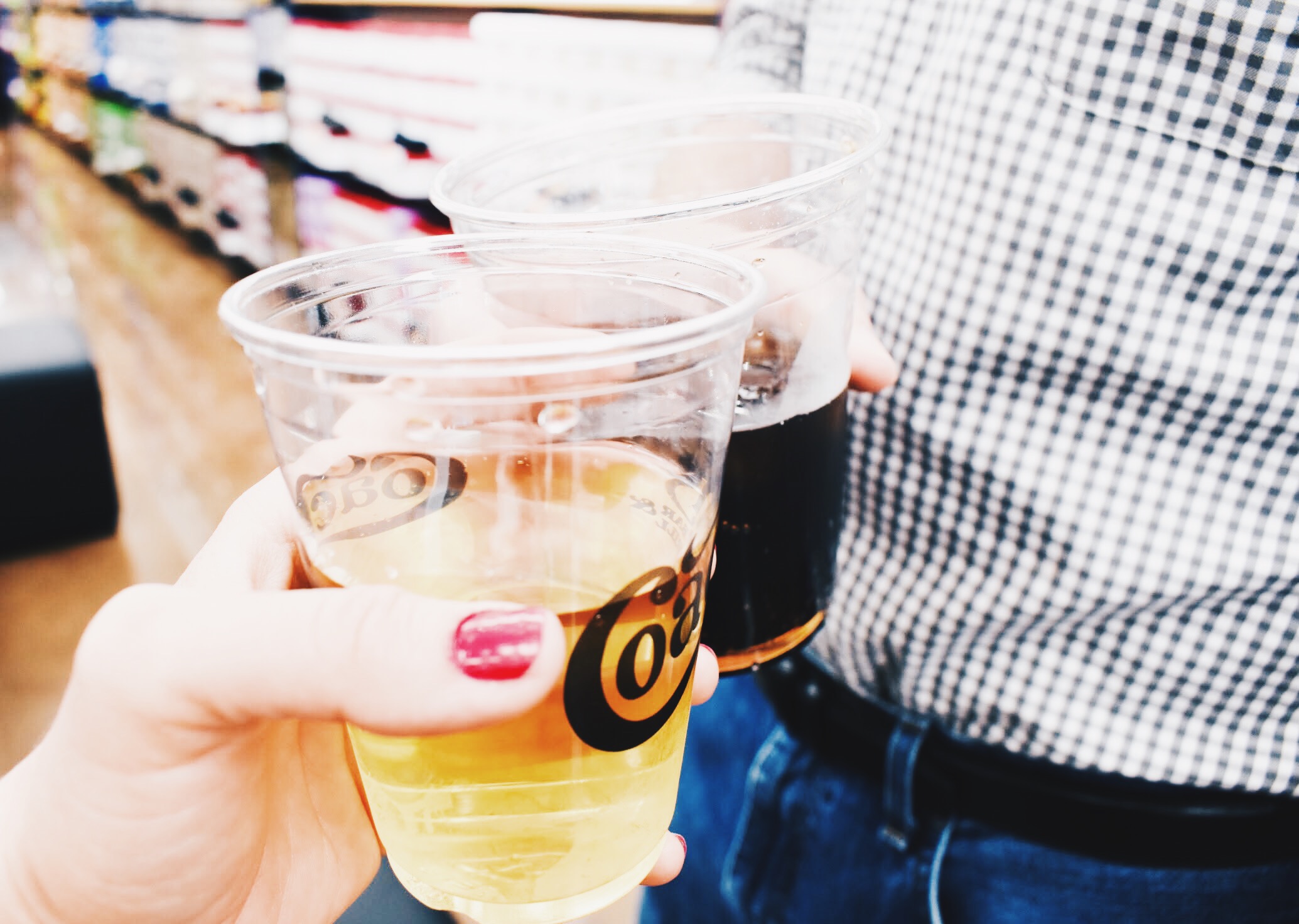 But I love the man anyway. Because he visits shoe stores with me, even if it's just for free drinks. Ha!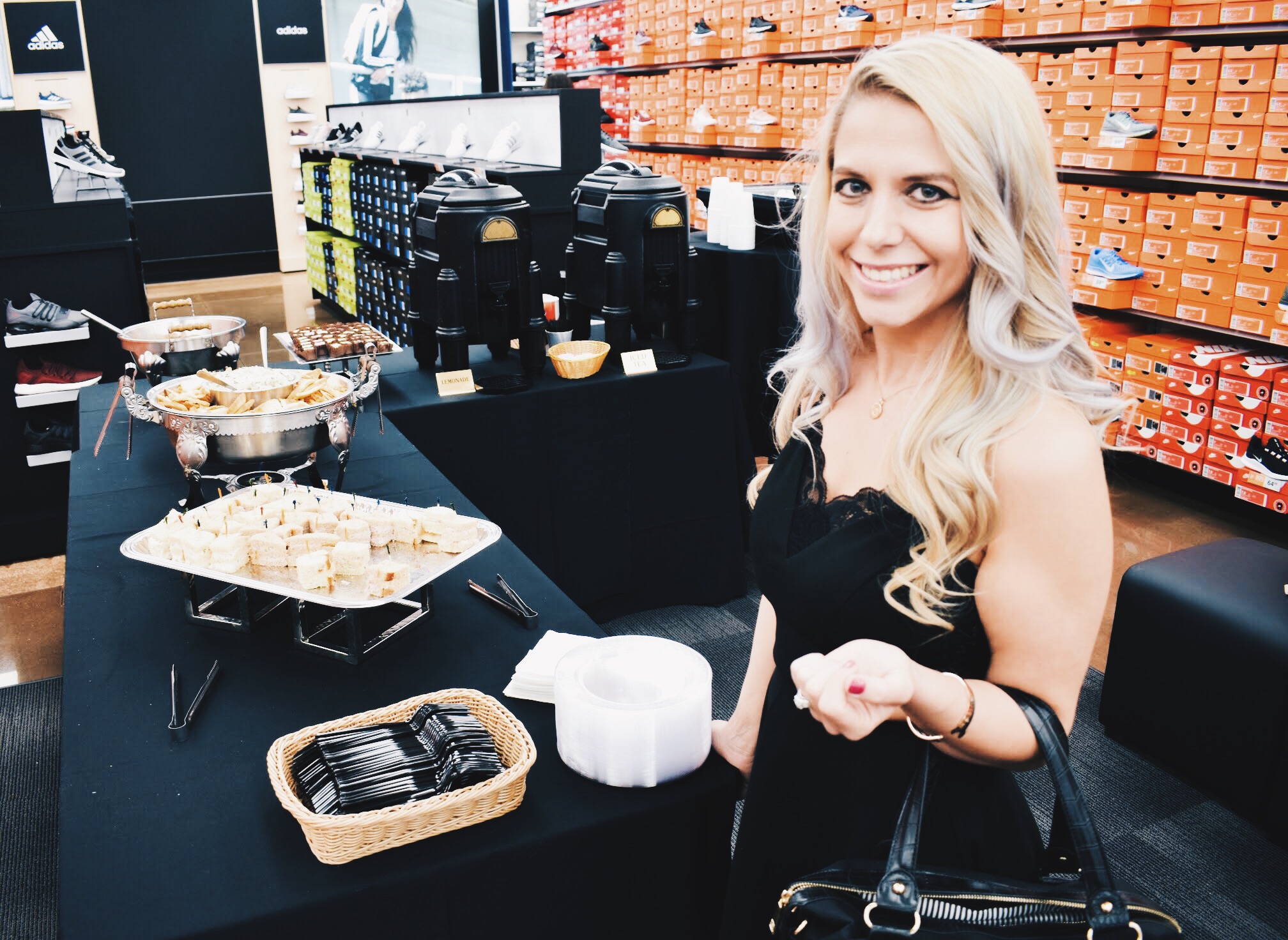 Rack Room Shoes Kansas City treated us to the VIP experience! In addition to free food and drinks, I got to mingle with other local bloggers and learn about Rack Room Shoes' Shoes that Fit program, which donates to local schools in order to allow students to go to school with new shoes. They presented a check to a local elementary school on the very first night!
Here's what you see when you walk in Rack Room Shoes Kansas City, a store store at The Legends. Women's shoes are on the right and men's on the left, plus tons of kids styles in the back. Which is where most of us moms ended up!
Colton had worked me with a pretty good guilt trip earlier in the day, telling me that all his shoes were too old and too small [which isn't true, by the way… if anyone's wondering]. But he was pretty excited when we came back with a new pair of shoes for him [even if they don't light up].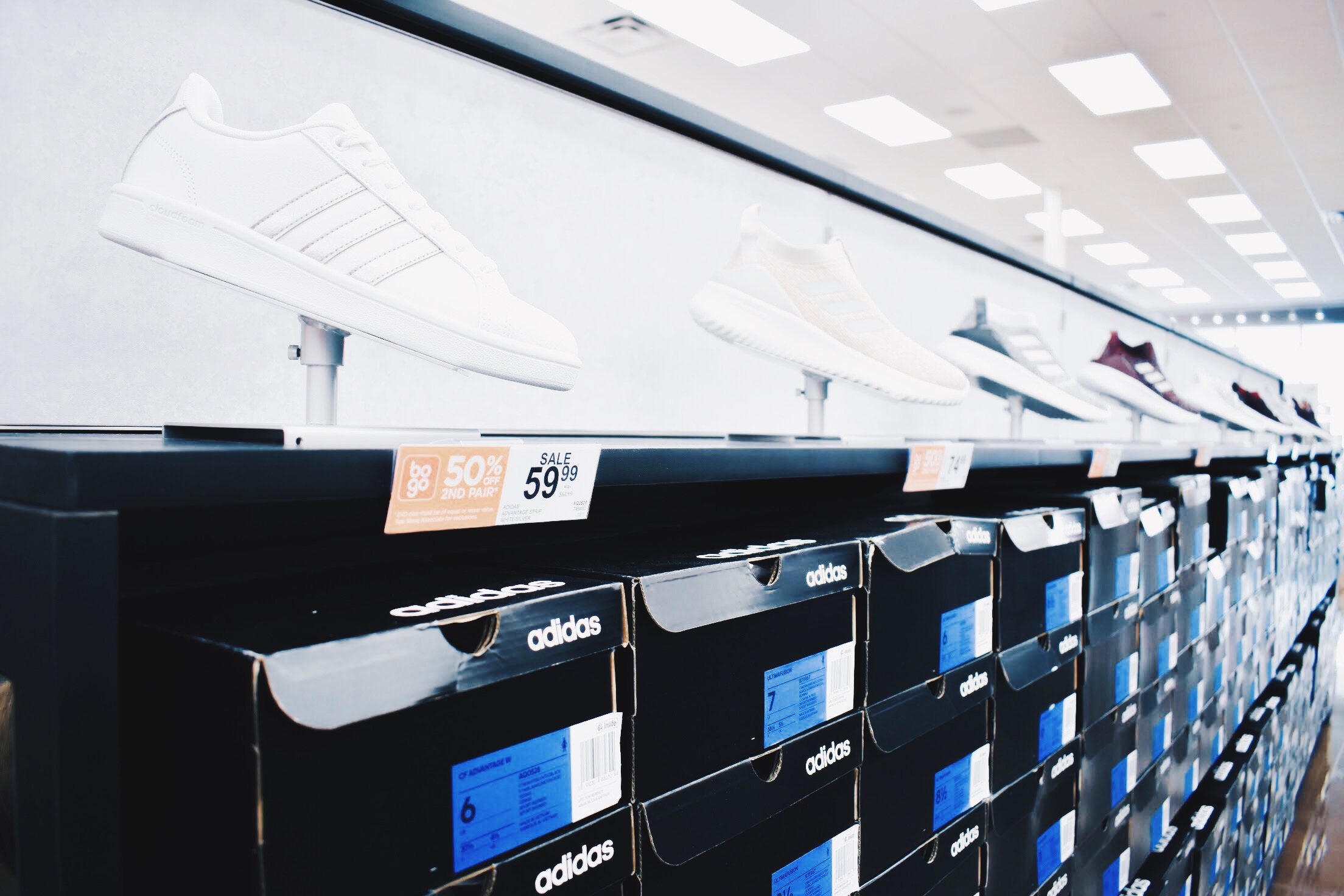 In my opinion, Rack Room Shoes Kansas City has the best selection of the shoe stores at The Legends. Lots of brand names to choose from, especially in The Athletic Shop.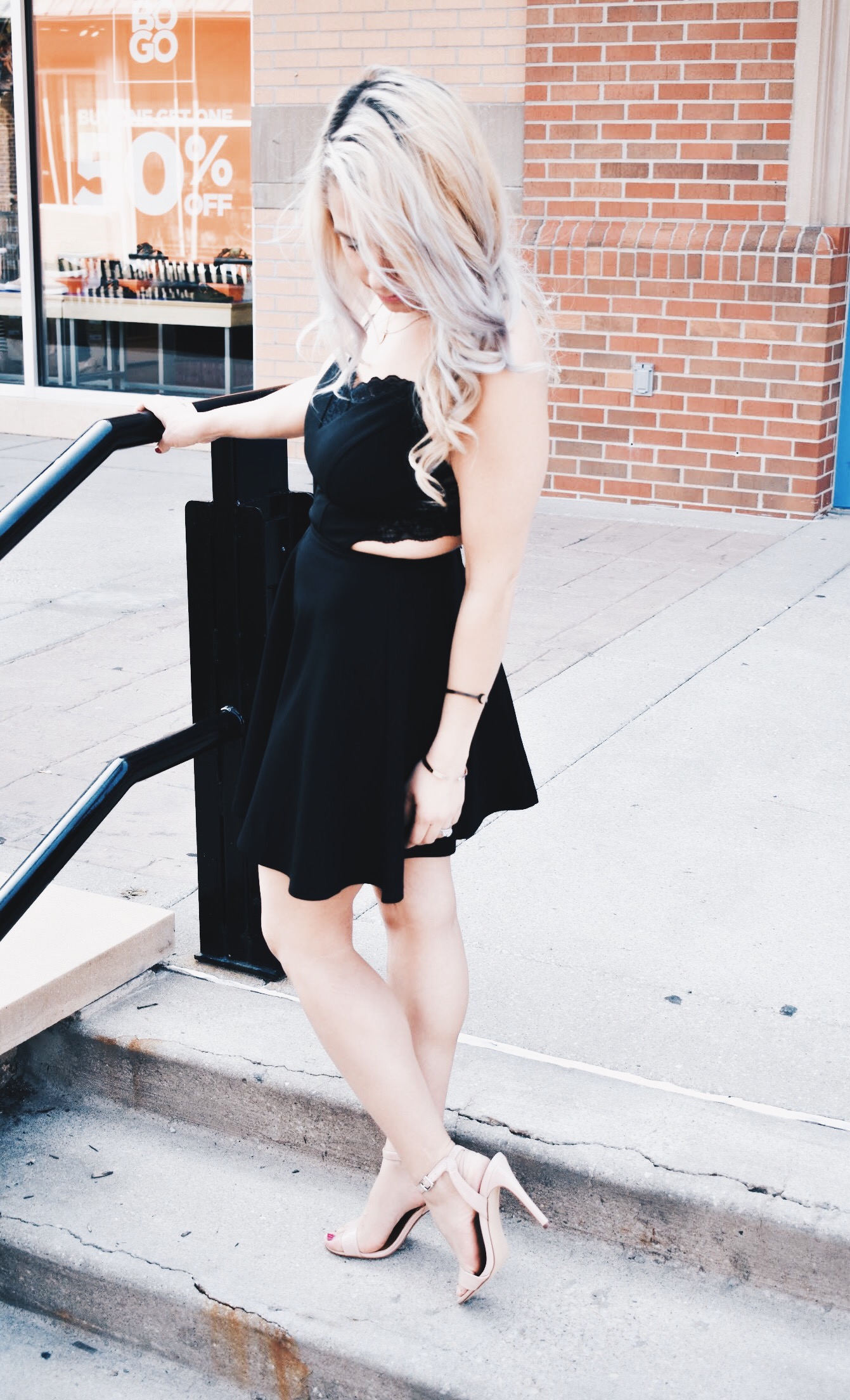 These were my favorite purchase of the night: the London by Madden Girl. This shoe comes in a few different colors, but I chose the Madden Girl London in nude because I love how nude shoes elongate the legs. [If you've been following me awhile, you know I'm all about that short girl style! I'm 5'1″ on a good day.]
The other pair I picked out for myself at Rack Room Shoes Kansas City was also from Madden Girl, the Madden Girl Rooney in Blush [also available in Black].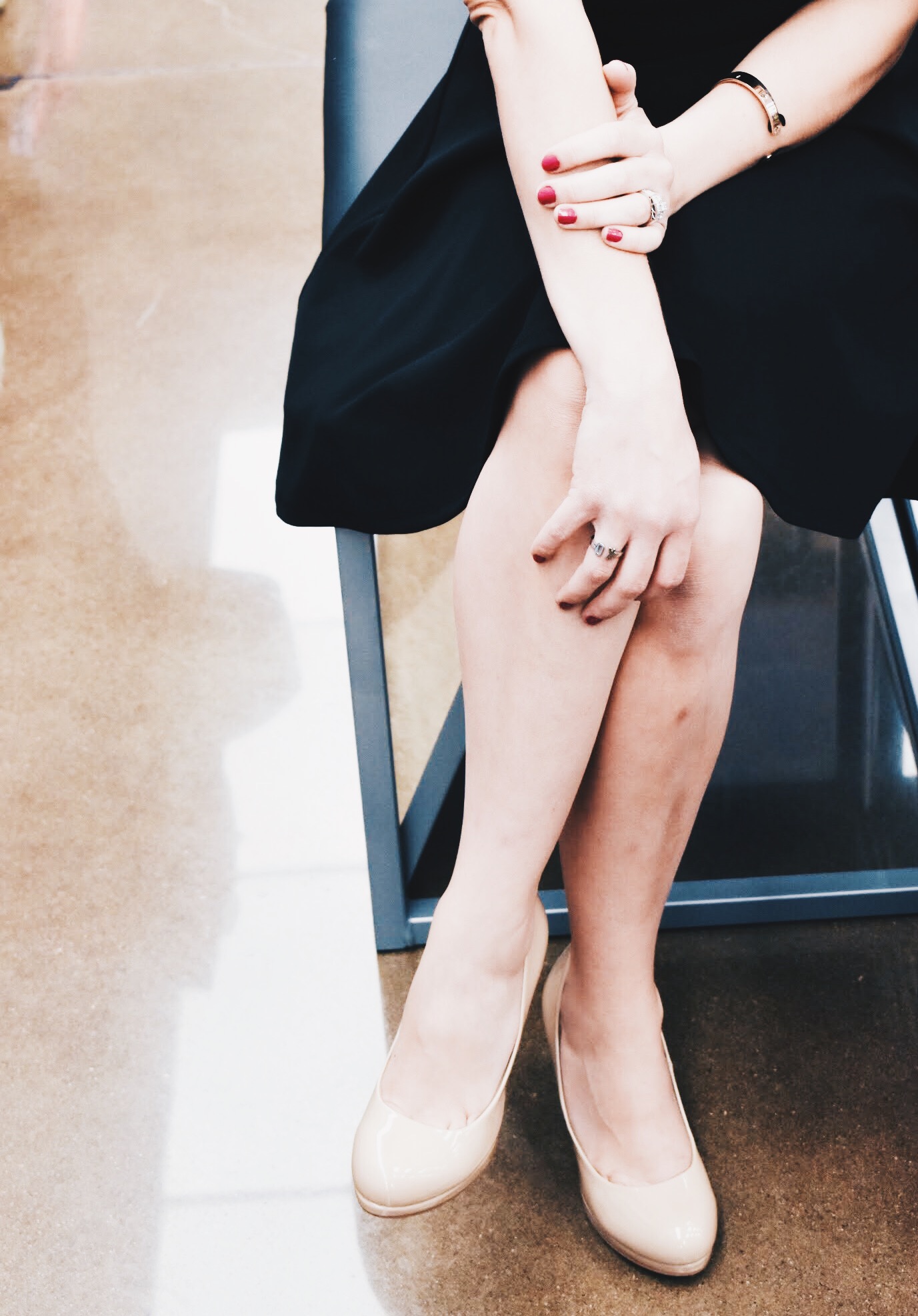 Another pair of nude shoes I considered were the CL by Laundry Nilah. I love a good pair of nude pumps, and these were surprisingly comfortable considering they feature a platform. However, I ultimately decided against them, as I wanted something with a higher heel.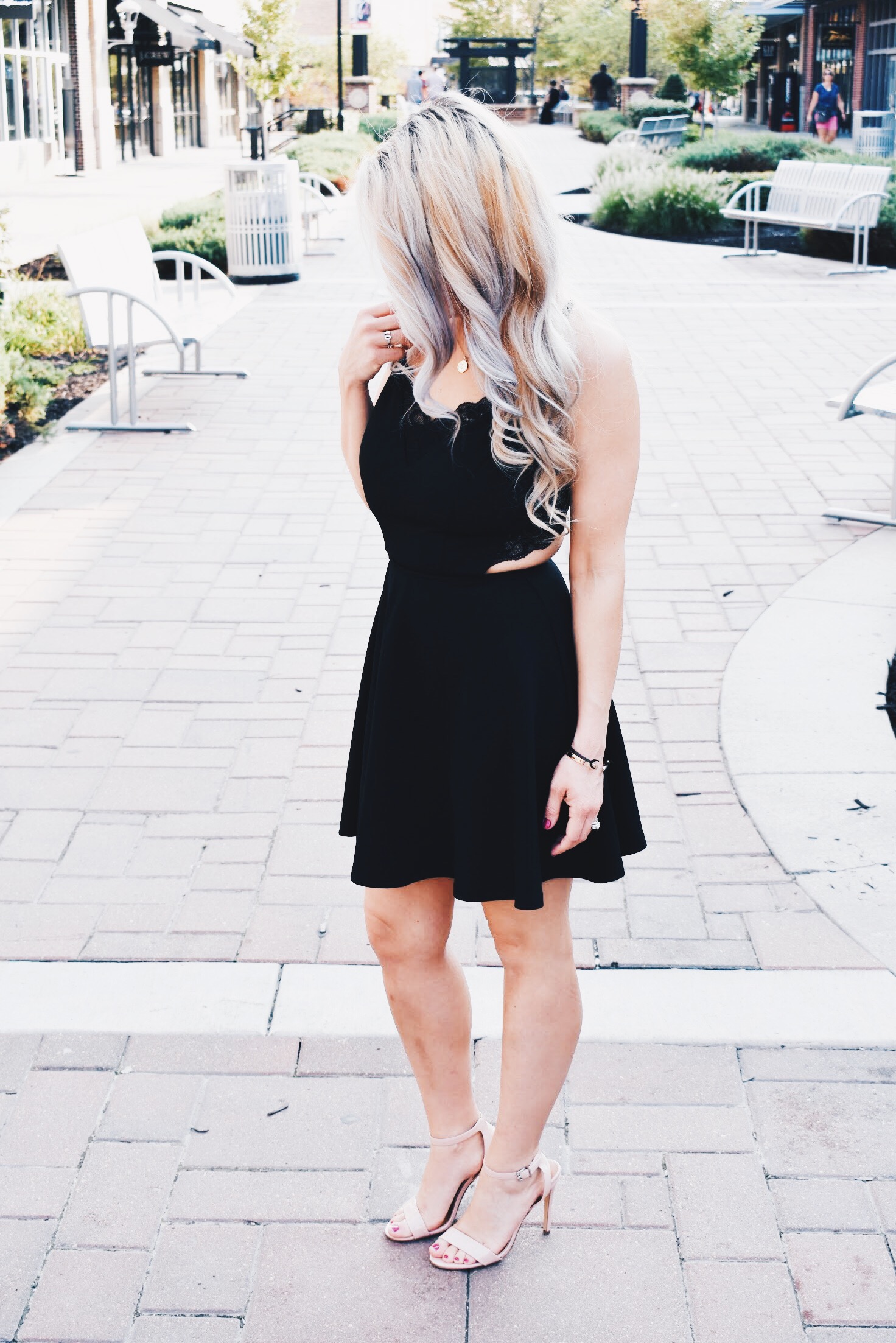 The Madden Girl London is super affordable at Rack Room Shoes Kansas City, too. This pair was only $29.99!
[If you pay close attention, you know I've featured this dress on my blog previously. Click here to see another way I styled it. I'm all about re-wearing.]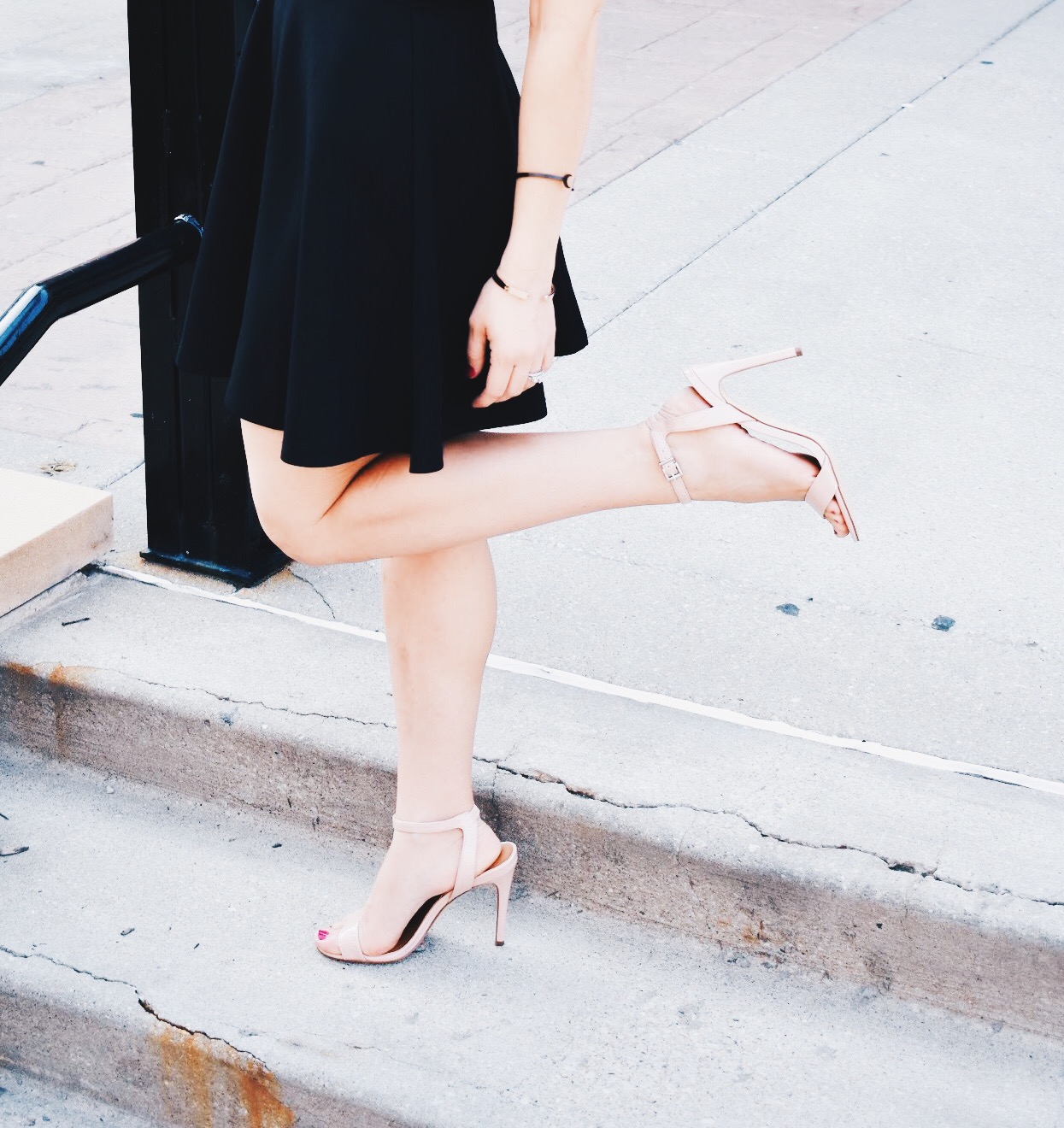 Aren't they fun? The heel is a great height, and I love how they're made of patent leather.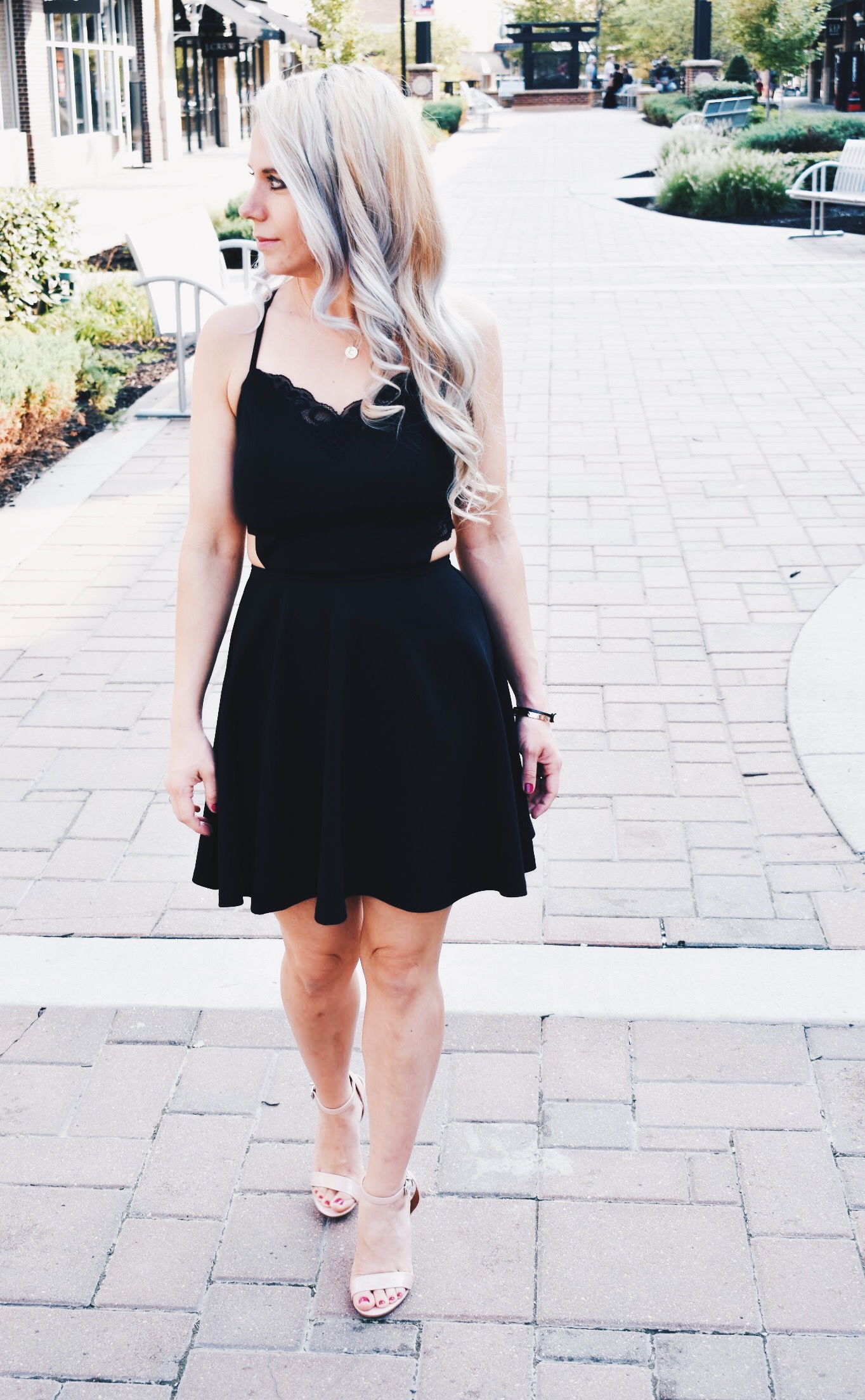 In addition to elongating your legs, what I love about nude shoes is that they go with everything. I'm excited to try these ones with jeans, as I love the nude sandal + skinny jeans look that's been all over Instagram as of late.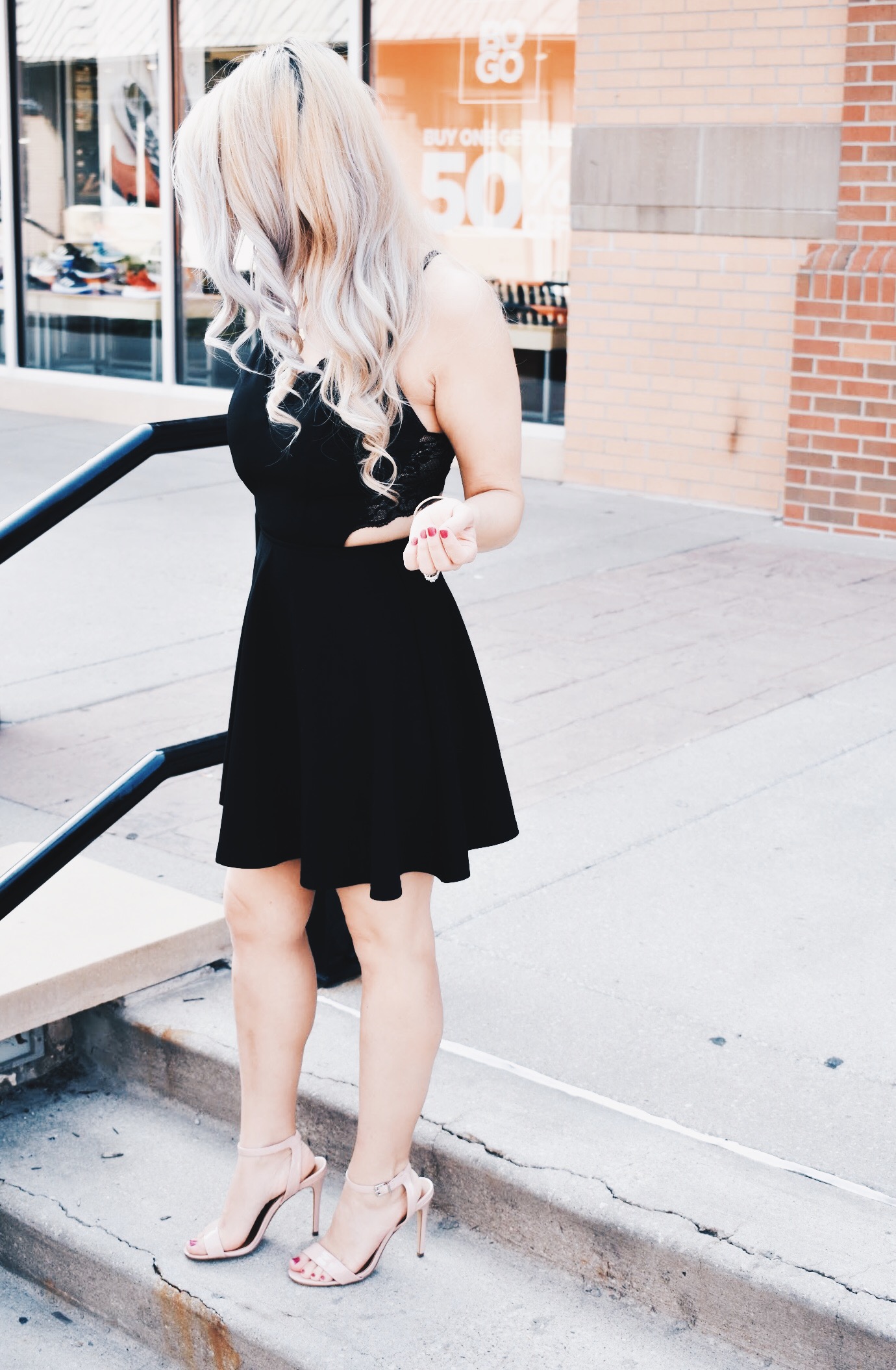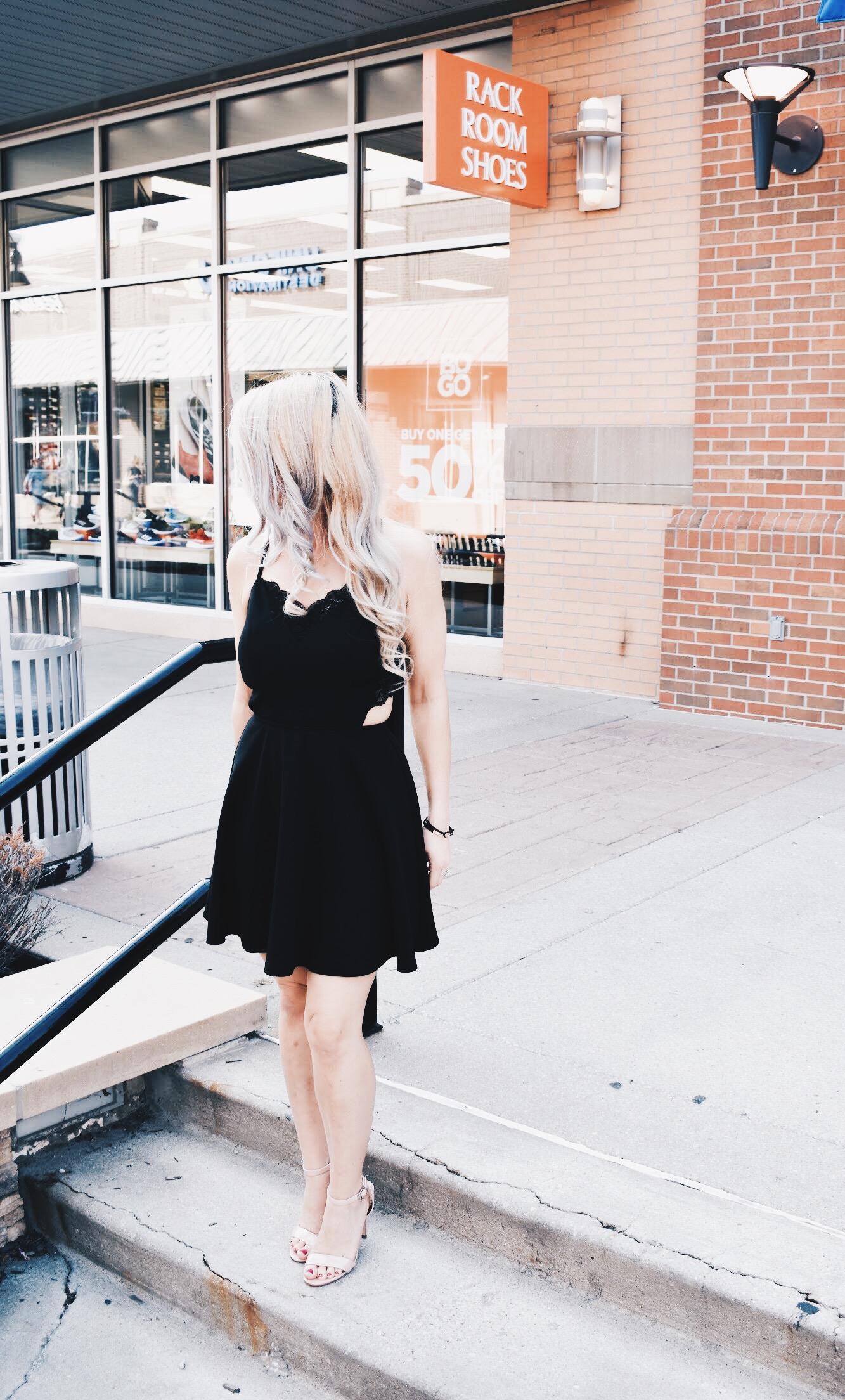 For those of you in the KC area, make sure you check out Rack Room Shoes Kansas City at The Legends! They're officially open to the public now and offering some great sales, so it's the perfect place to do your back-to-school shoe shopping [and grab a little something for yourself, too]. Make sure to sign up for the free Rack Room Rewards program for exclusive discounts and coupons!
If you're not local, check out Rack Room Shoes website to order online or find a location near you.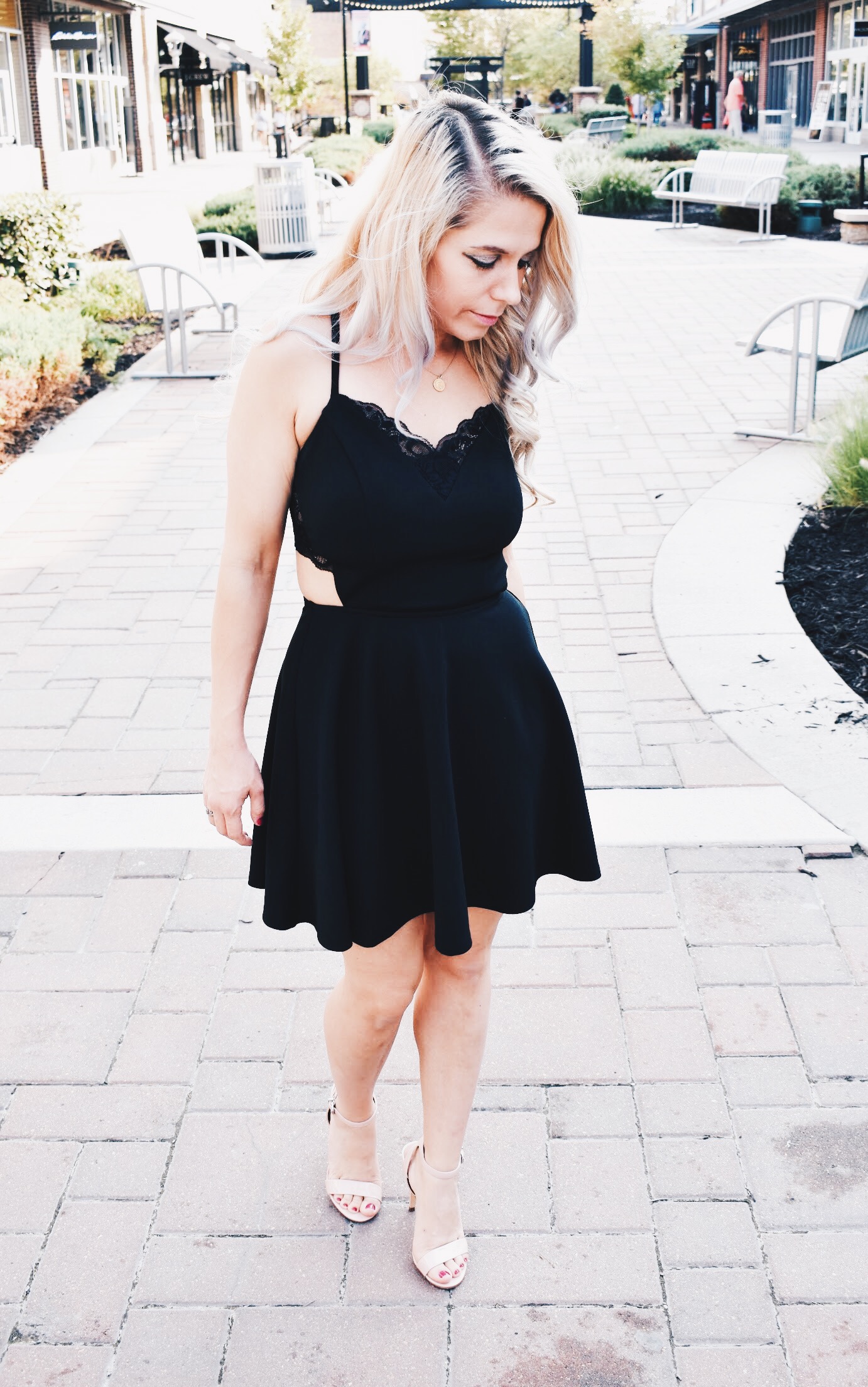 What's your favorite way to style nude shoes? I'd love to hear your suggestions in the comments, as I know I'll be wearing these with quite a few outfits soon!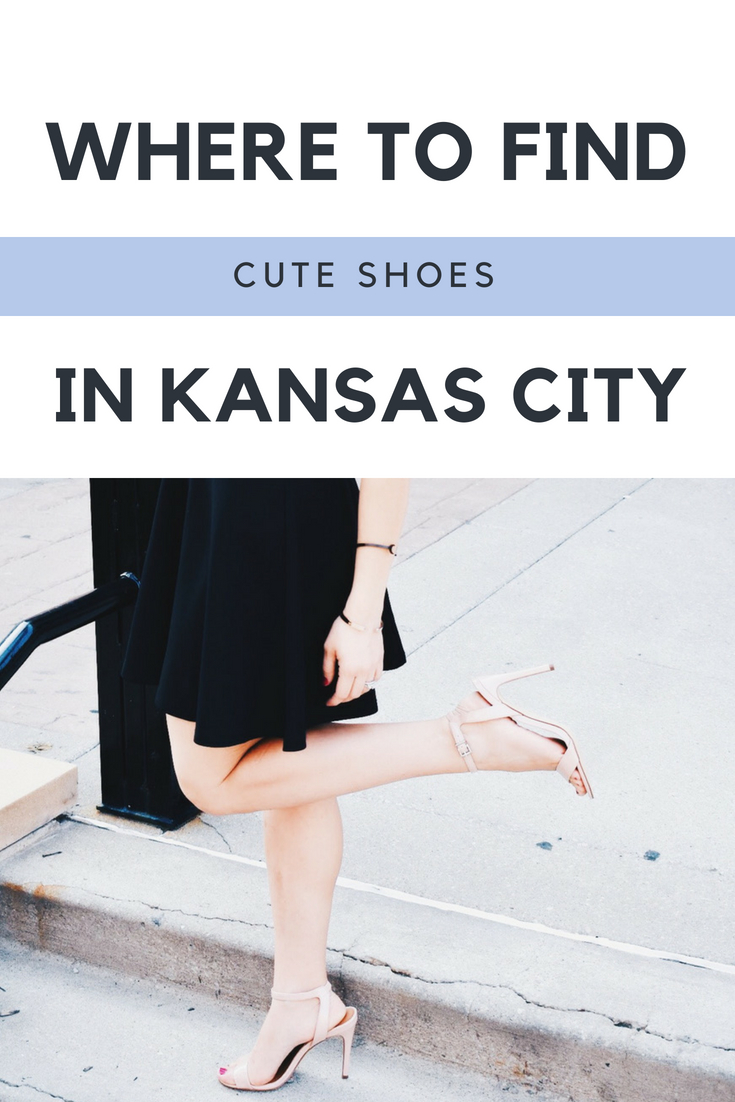 Pin this info on Rack Room Shoes Kansas City – Shoe Stores at The Legends for later!
More Things to Do to Kansas: