Recently, I bought a bodysuit for the first time in years. I'll admit, it initially brought back childhood memories of wearing leotards for gymnastics or dance. But, turns out I really love how versatile bodysuits are. Here's one of my favorite ways of how to wear a bodysuit…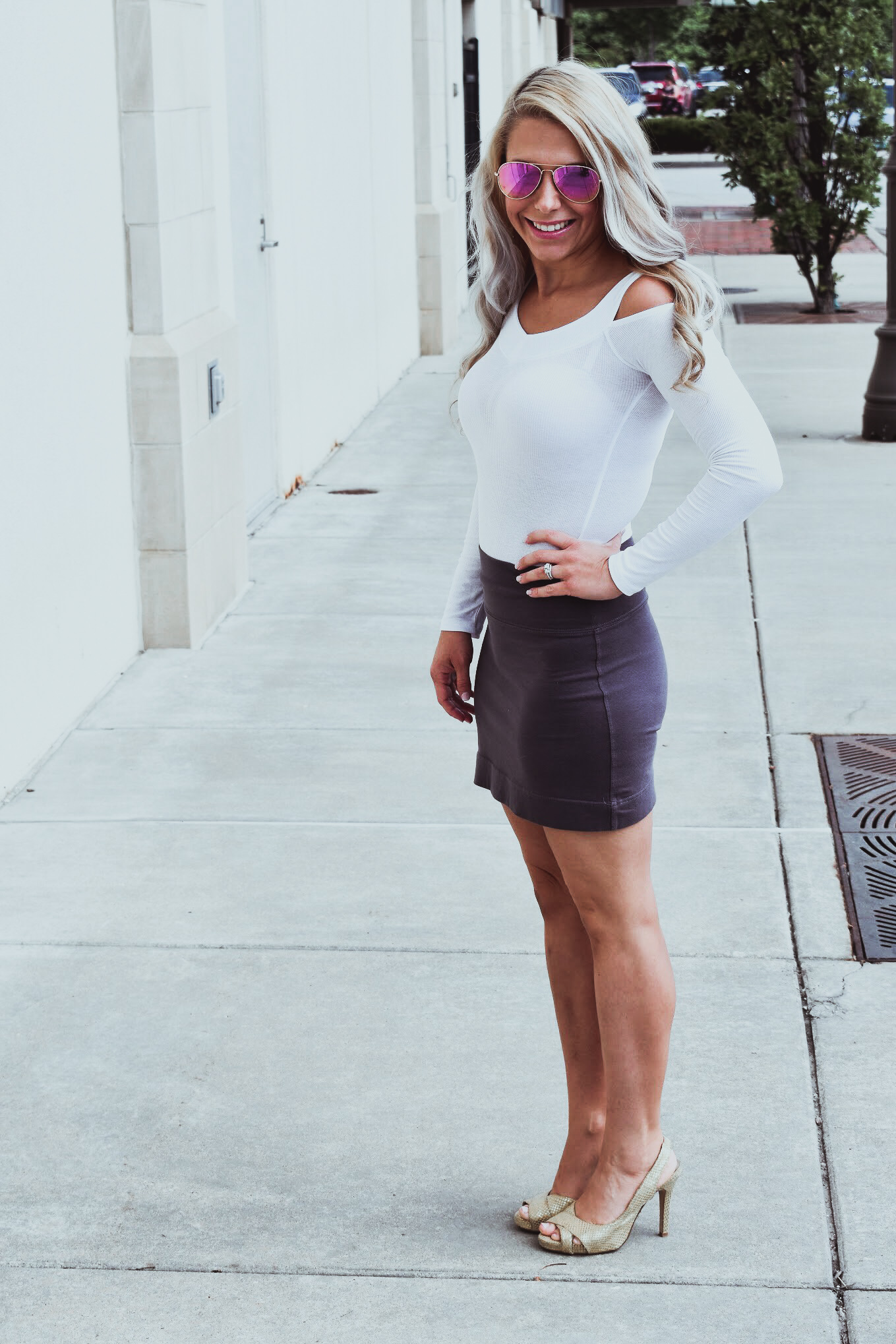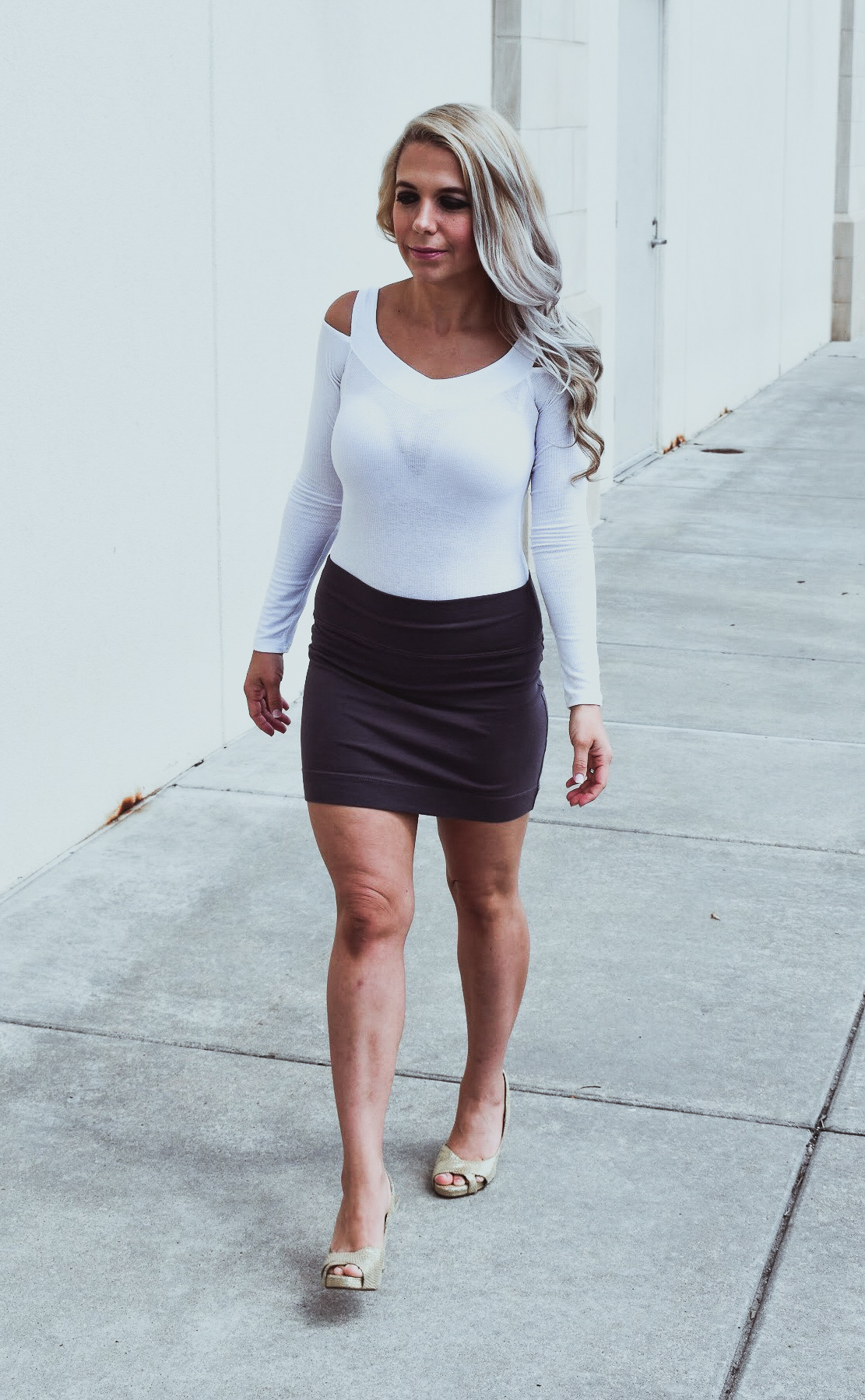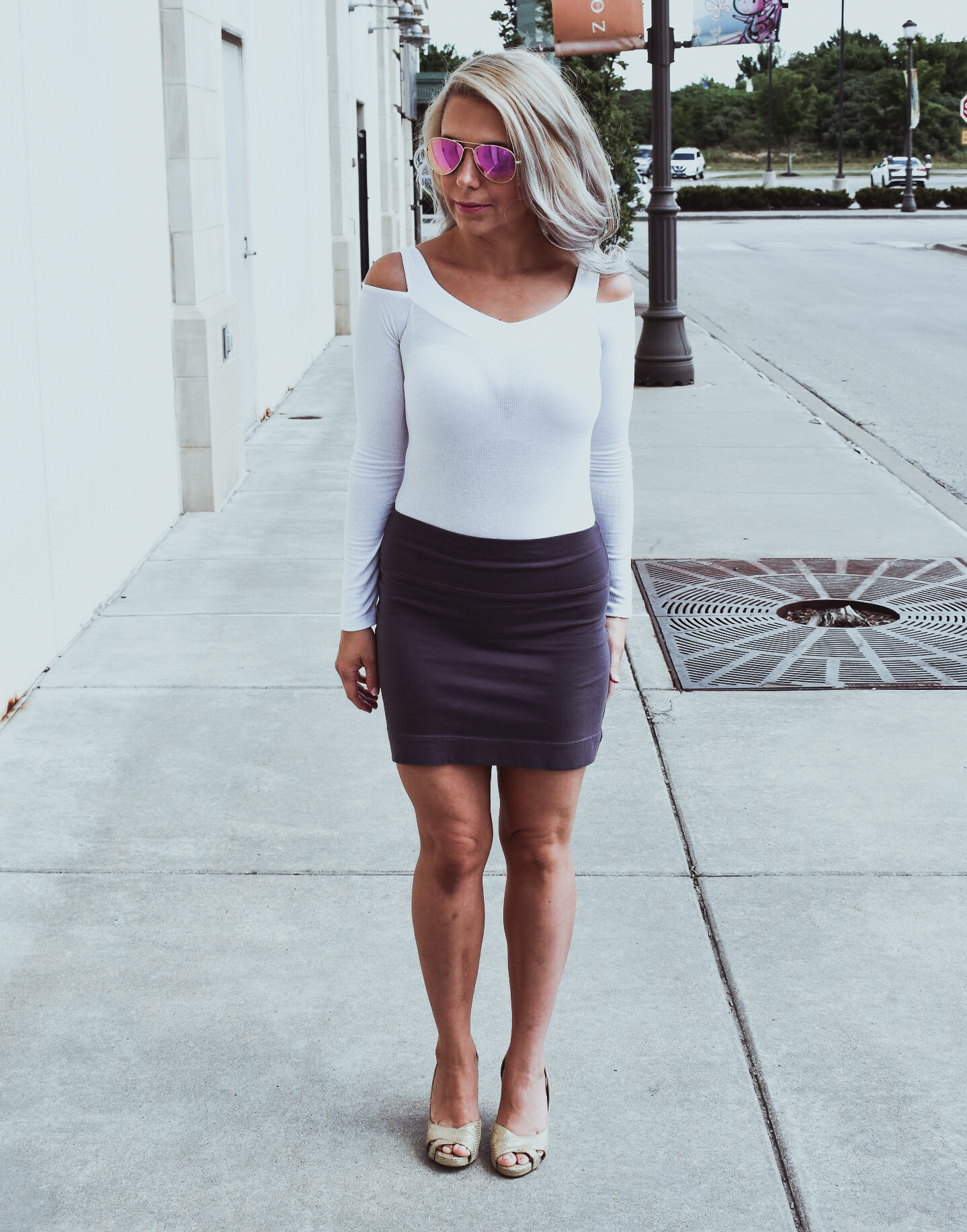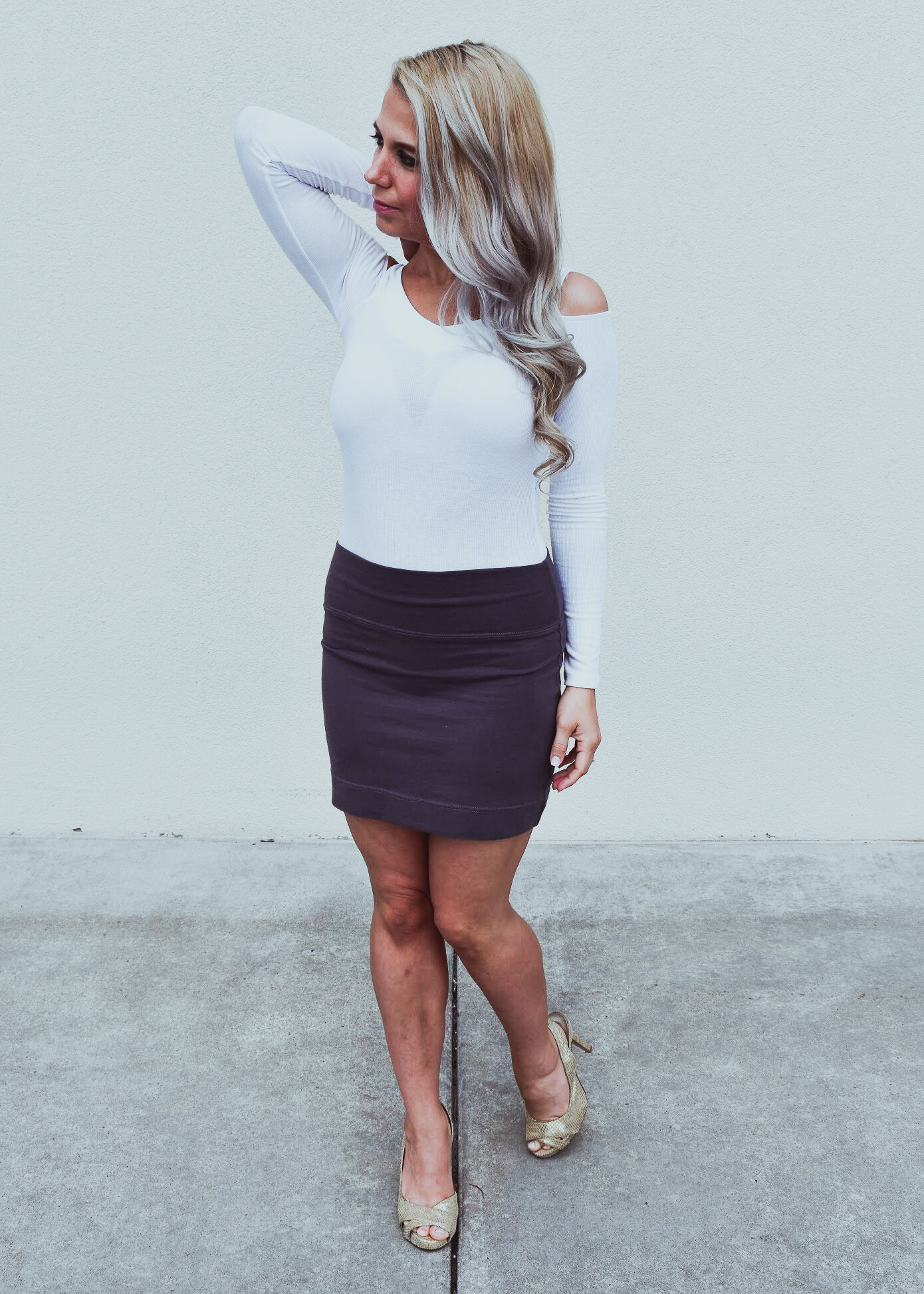 I love the off-the-shoulder look of this bodysuit. I'm wearing it as a cold shoulder-type top here, mainly because I didn't want to wear a strapless bra that day. Ha! But you can also slip the straps down on your shoulder, which is how the website model wears it.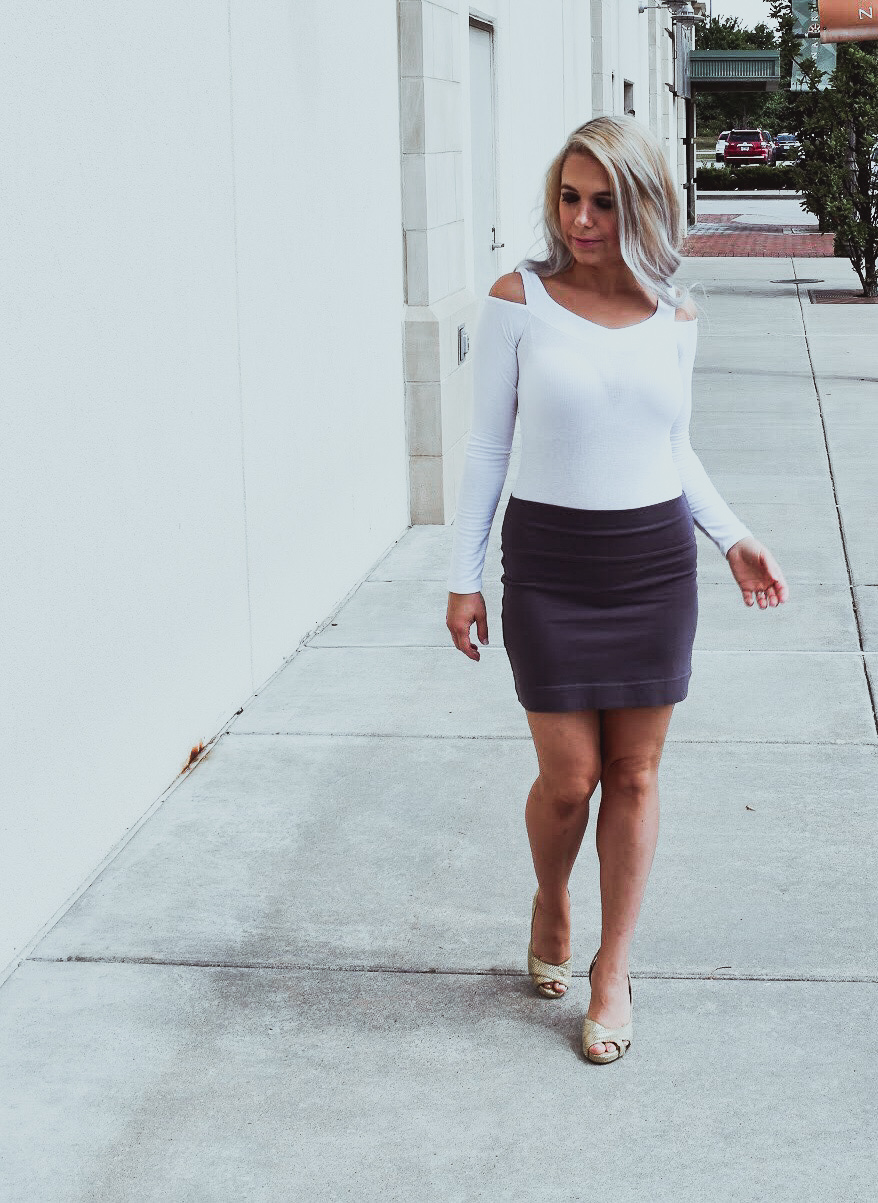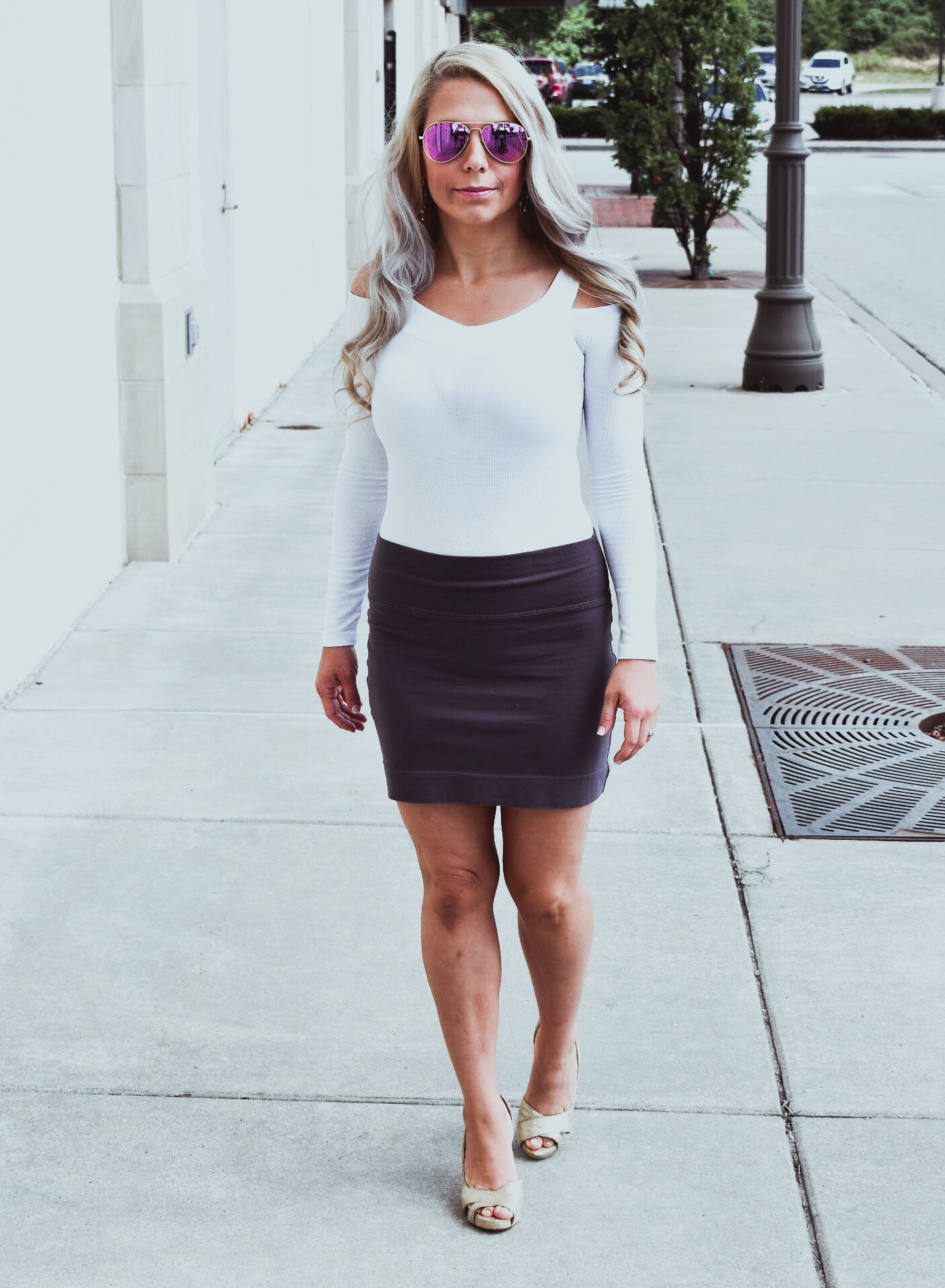 This mini skirt is suuuuuper soft and stretchy, and it's just $10. I didn't expect much for the price, so I was pleasantly surprised. It's a great budget option! It's also available in a ton of different colors, so I'll have to grab some more!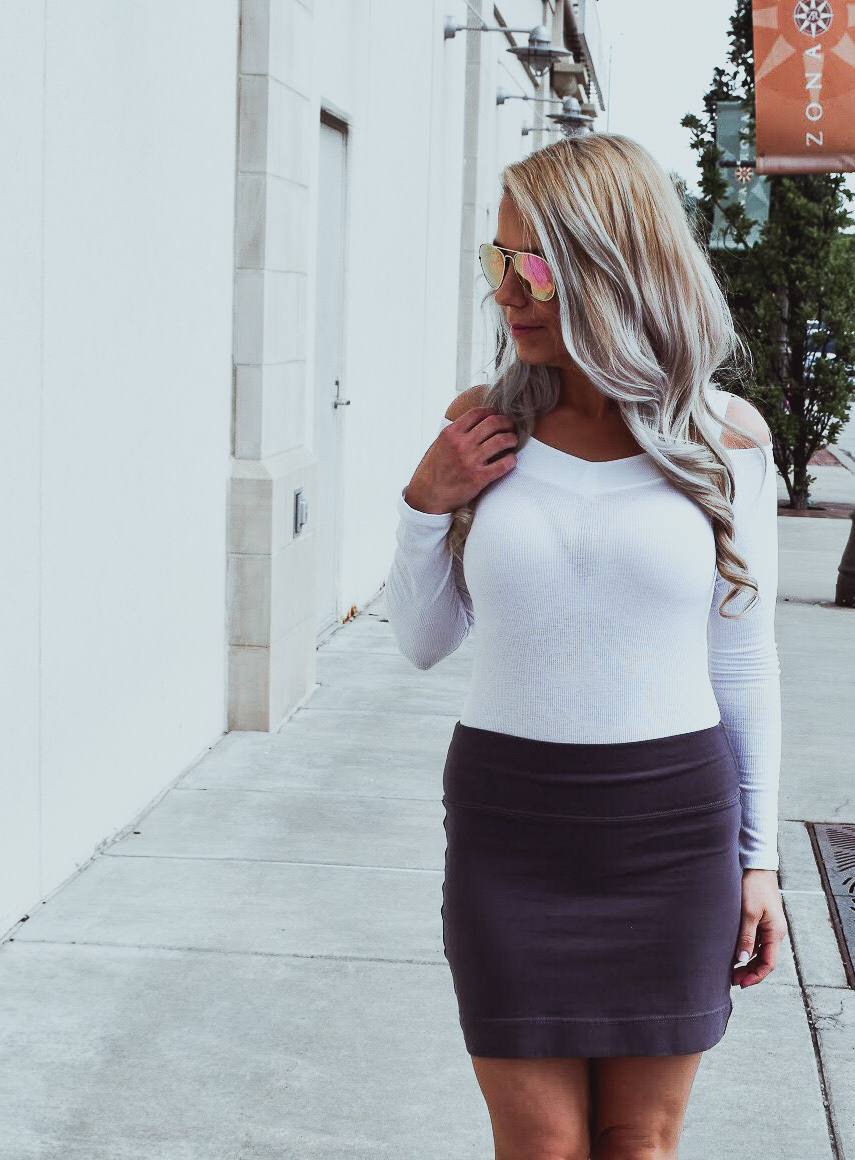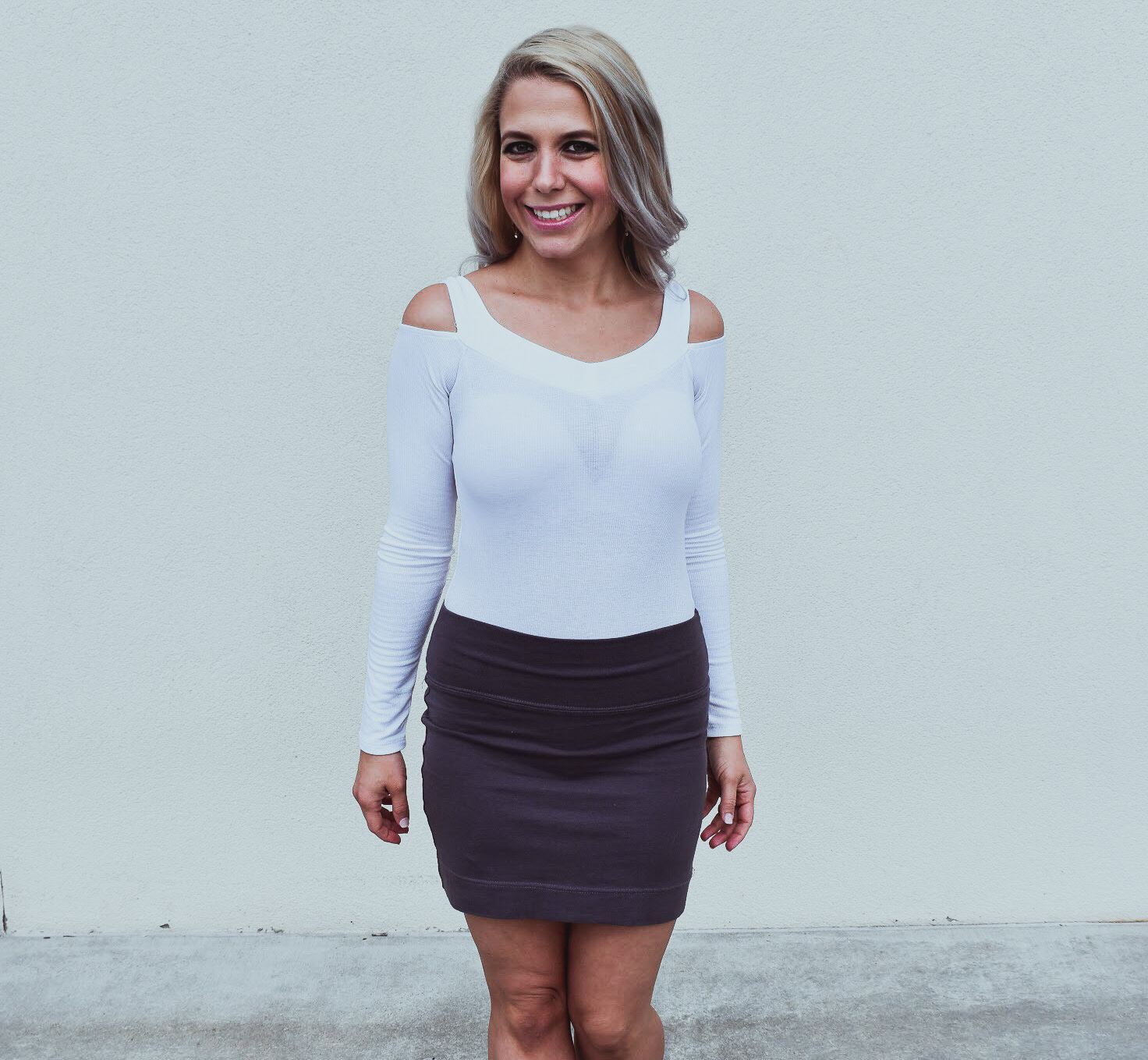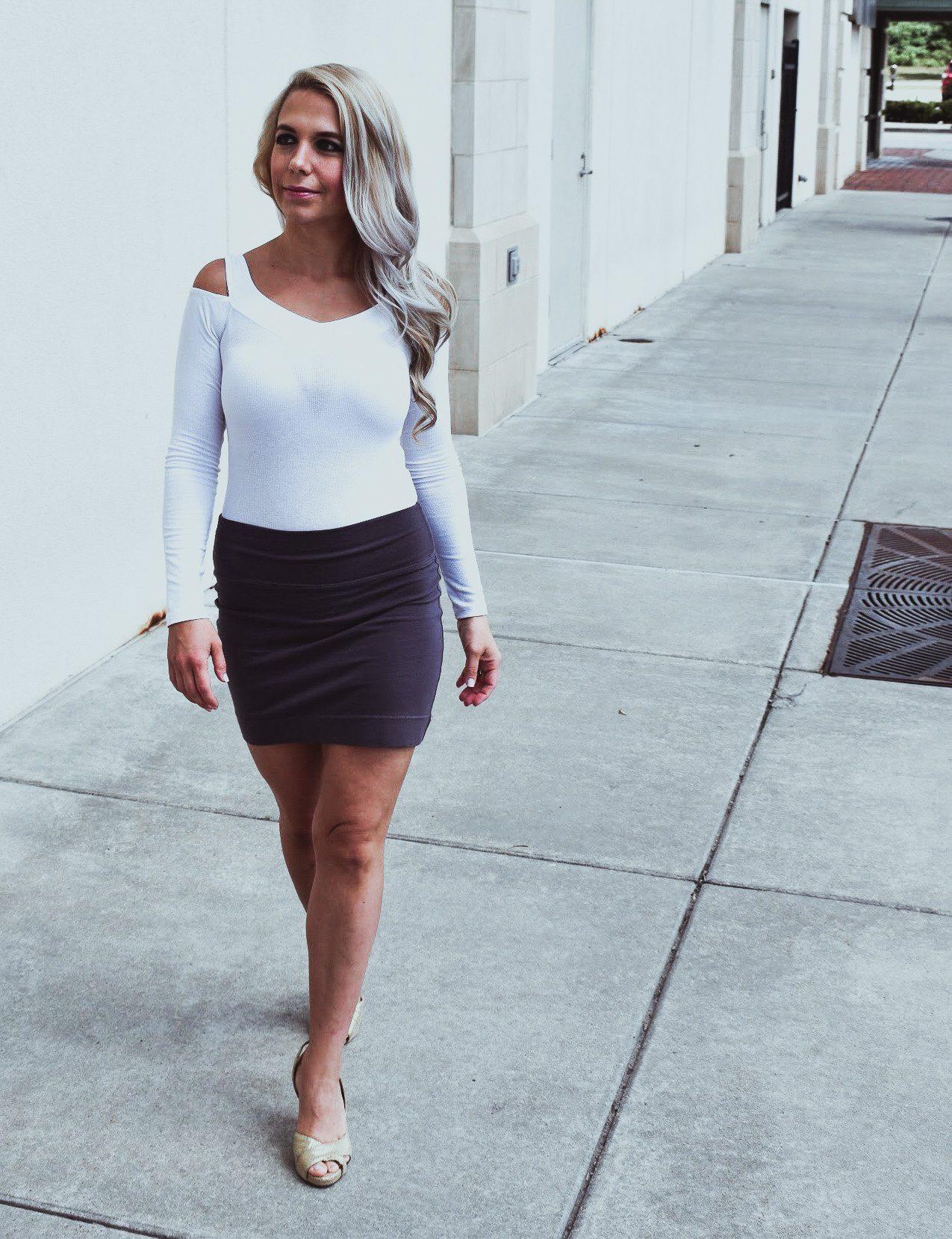 If you're wondering how to wear a bodysuit, pairing it with a skirt is a great option. I [almost] always think skirts look best with a top tucked in, and I hate how some of my blouses bunch up when I try to tuck them into a skirt. A bodysuit is a great solution for that problem!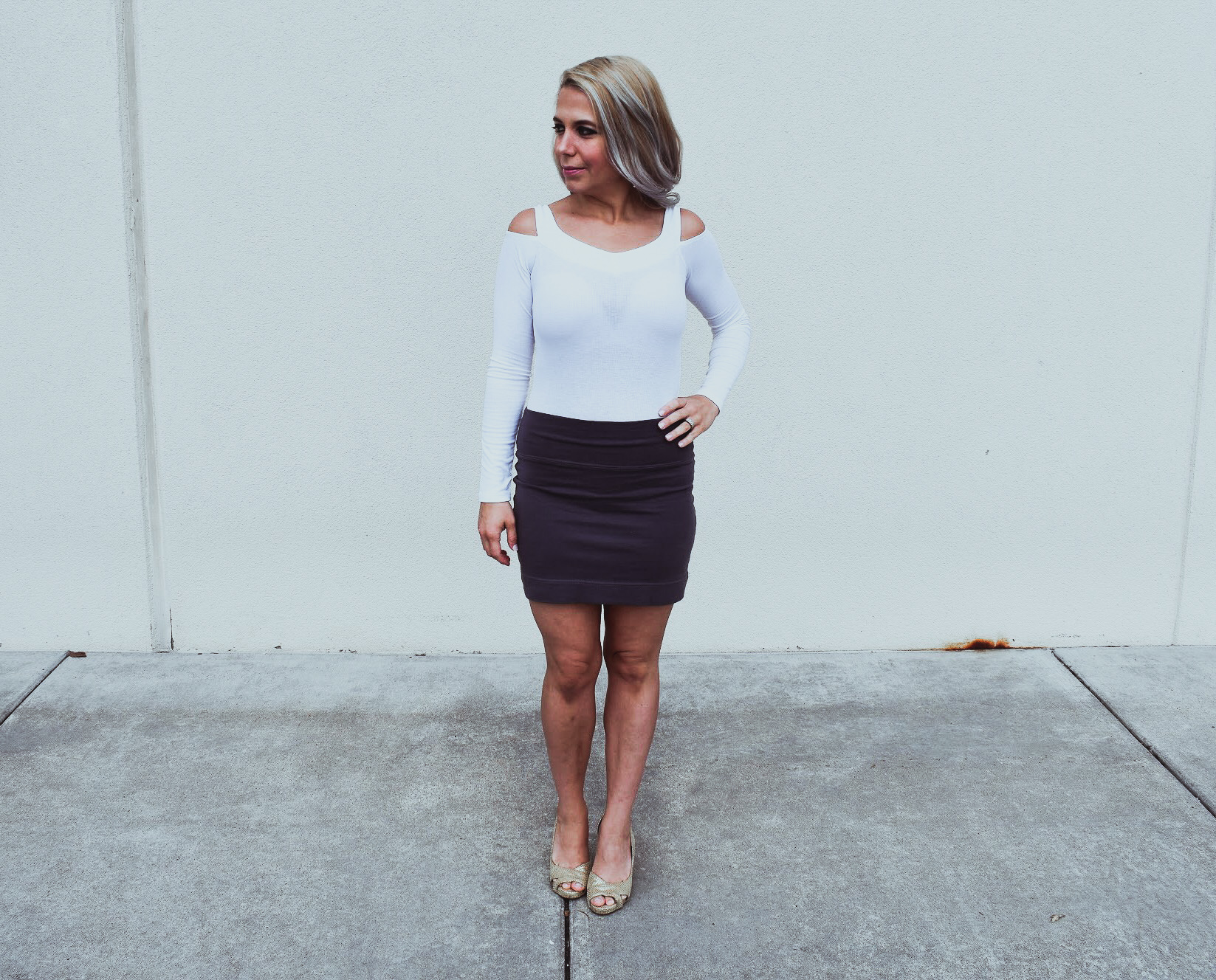 Another great idea on how to wear a bodysuit is pairing it with denim shorts. I do this quite a bit too, especially with high-waisted button-up shorts.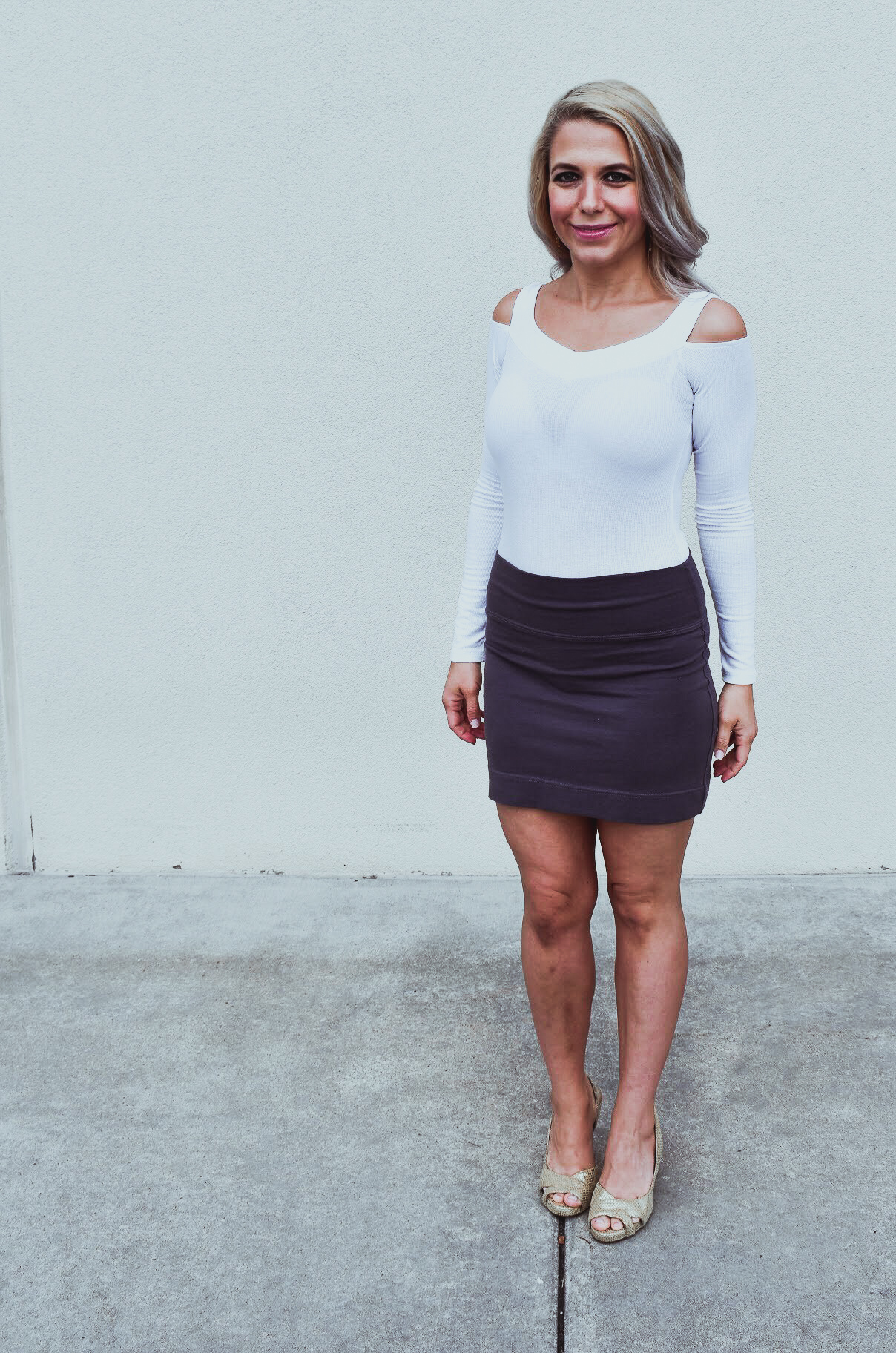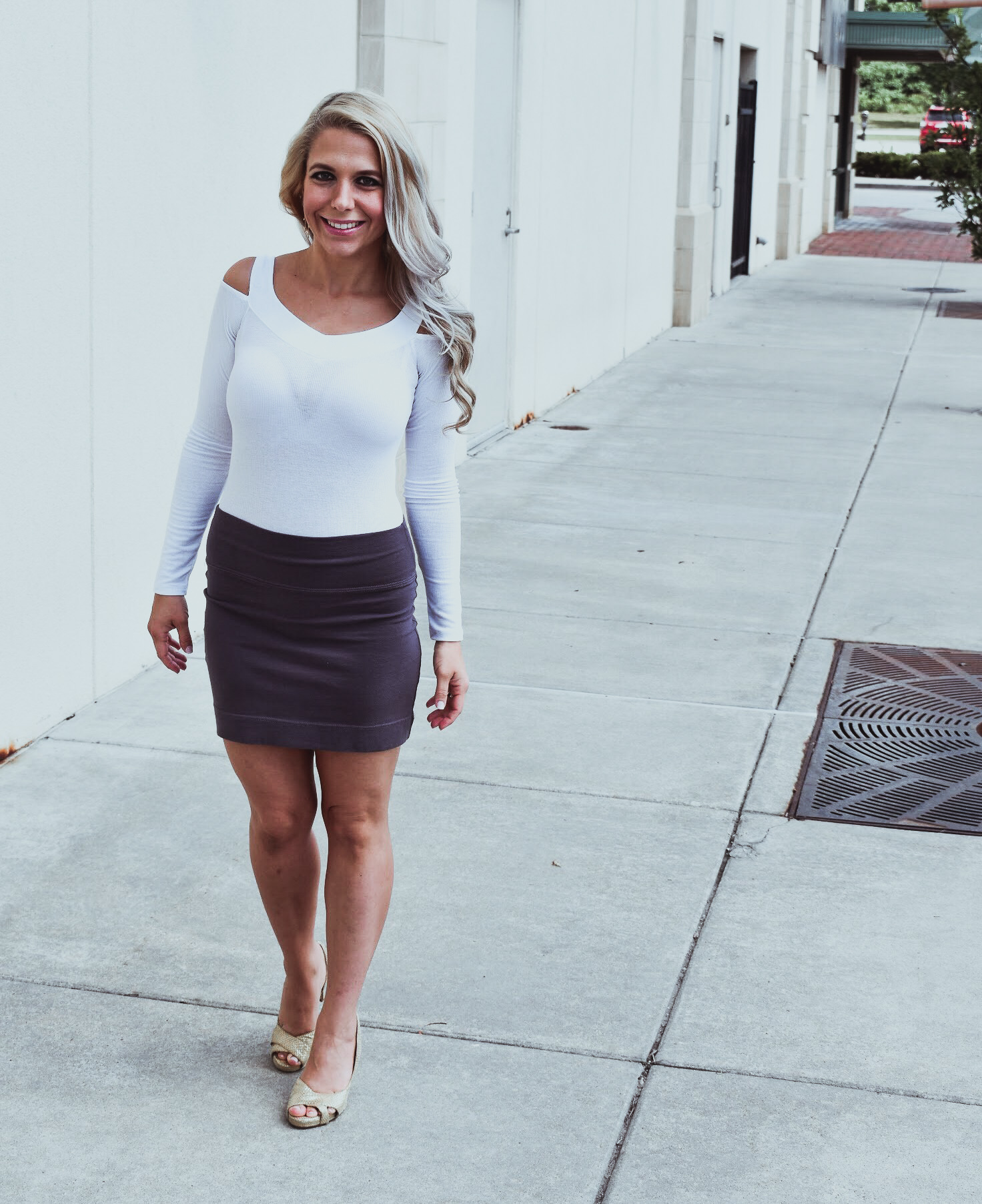 Following these tips on how to wear a bodysuit can help you integrate this trend into your existing closet! I'd love to hear your favorite ways to wear bodysuits in the comments!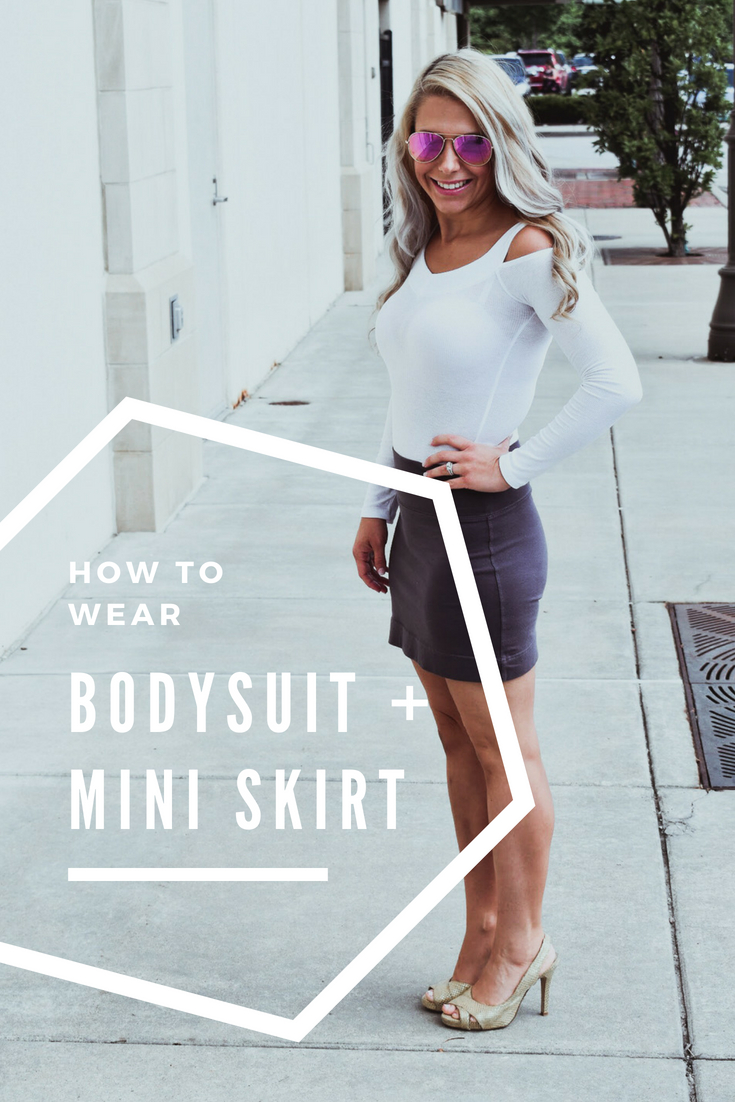 Pin these tips on how to wear a bodysuit for later!
More Kansas City Fashion Blogger inspo: