Two weekend recaps in a row! This is like a record for me. I'm excited to show you what we were up to this weekend… and I have to leave for the kiddos' swim lessons in like 15 minutes. So let's make this quick. Here's our Father's Day Weekend Recap 2018! P.S., make sure to scroll to the bottom of this post for a Highlights Preschool Prize Pack Giveaway!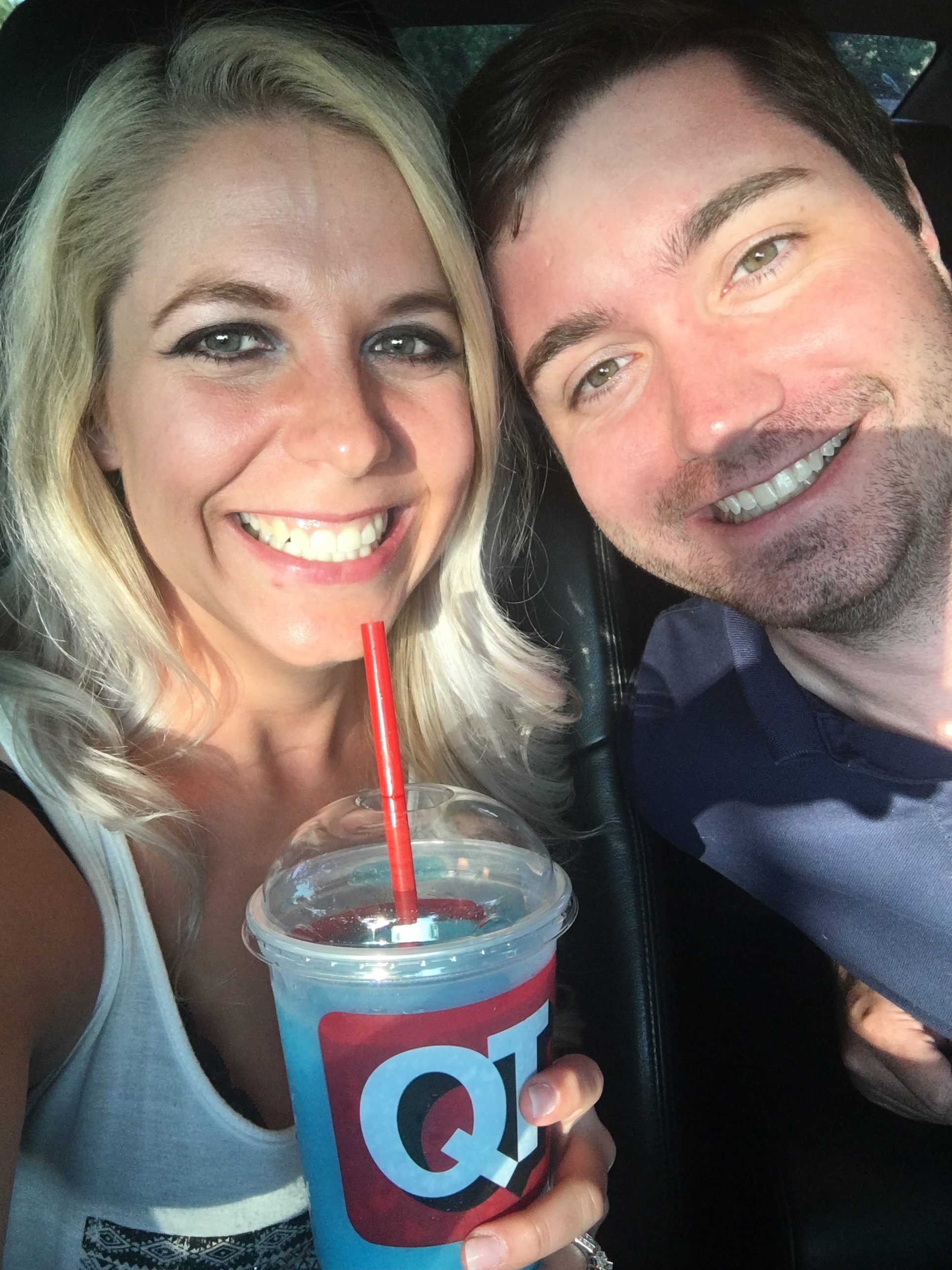 A rare blog appearance by my hubs! Normally he's the one behind the camera… and behind the scenes, making all of this blogging thing possible for me.
Anyway, my husband's car was being worked on all day Friday, and of course they called to tell us it was done at like 4:30. So we dropped the kids off with grandma for a couple hours while we made our way through rush hour traffic to grab the car [and drop a freakin' ton of money, not that I'm bitter] and some barbecue for dinner. Then, we grabbed some frozen drinks on the way back to get the kids and get them in bed.
This entire weekend, we stayed up super late because I was addicted to the Netflix documentary The Staircase. It's about Michael Peterson, a novelist who was on trial for murdering his wife back in 2001. If you liked Making a Murderer, you'll like this one, too.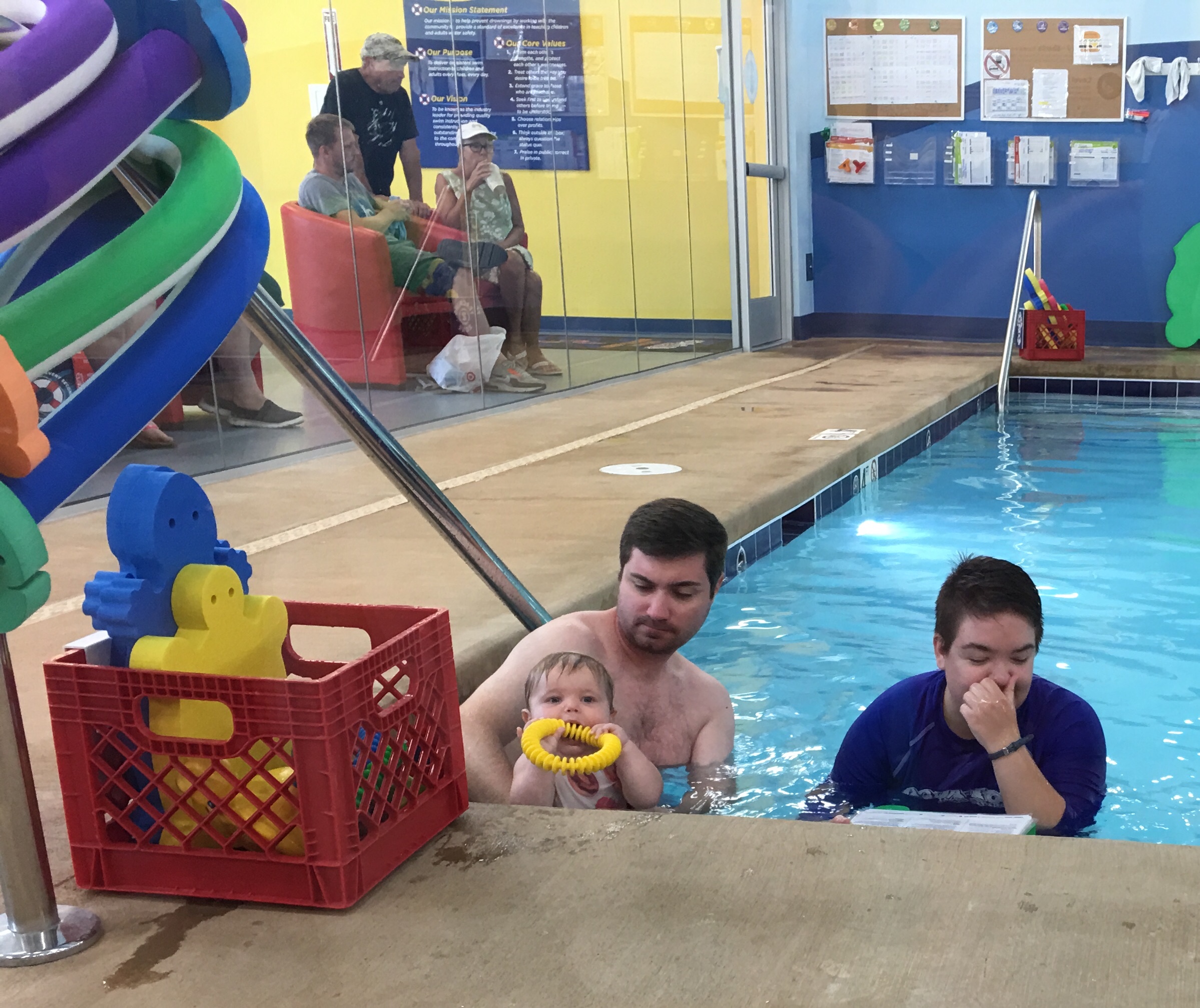 Saturday morning, we woke up and headed to swim class. We had to reschedule earlier in the week, so it worked out that Daddy was able to do Blair's class with her since it was on Saturday. She had a lot of fun swimming with her daddy, and I enjoyed getting to watch them and Colton.
[Thinking of signing your kids up for swim lessons? Click here for what to expect at baby swim lessons!]
We were celebrating Father's Day with my dad, so my parents met us to watch their swim lessons, then we had lunch afterwards. We all ate way too much pasta. Is there any other way to eat pasta?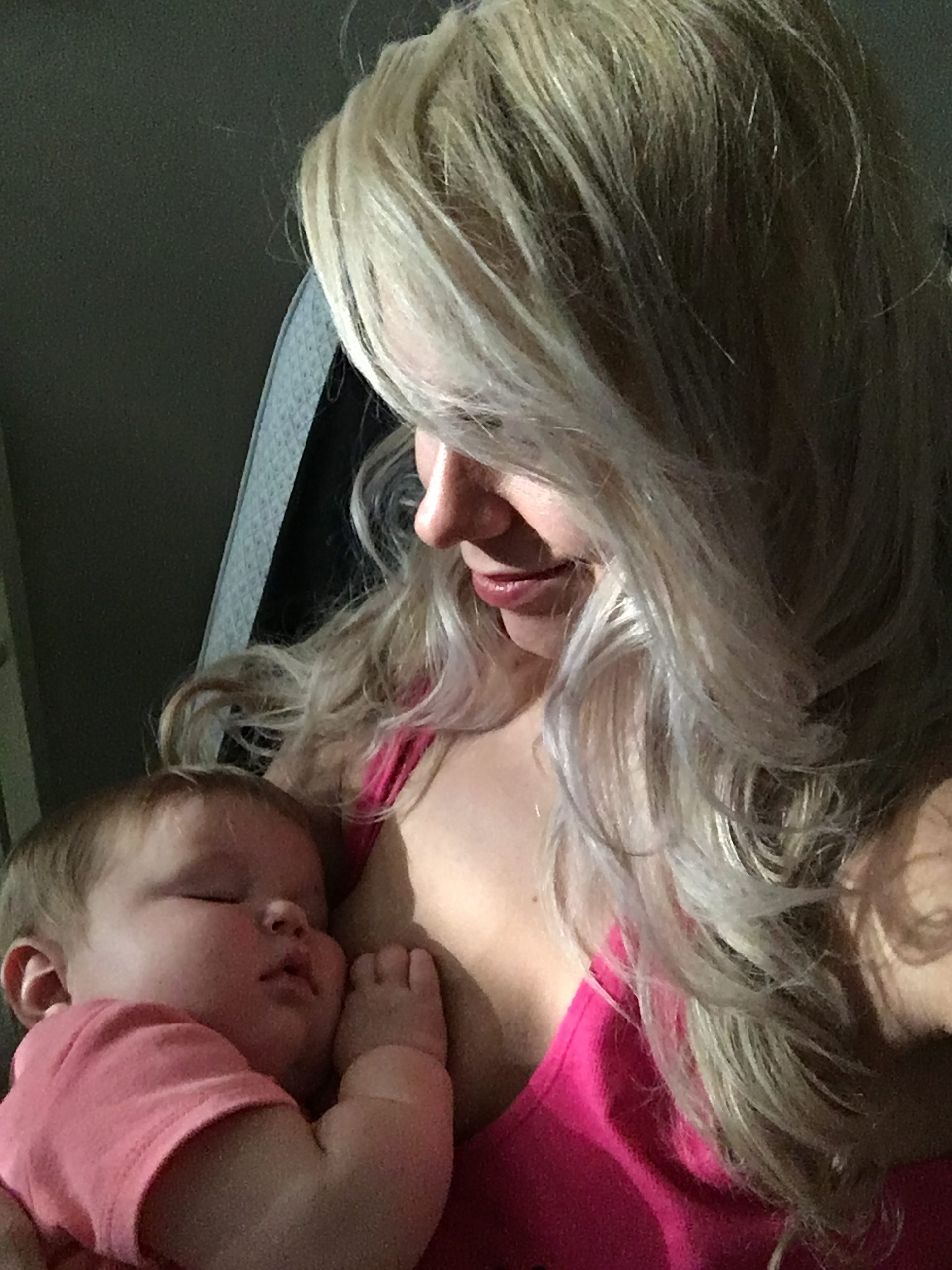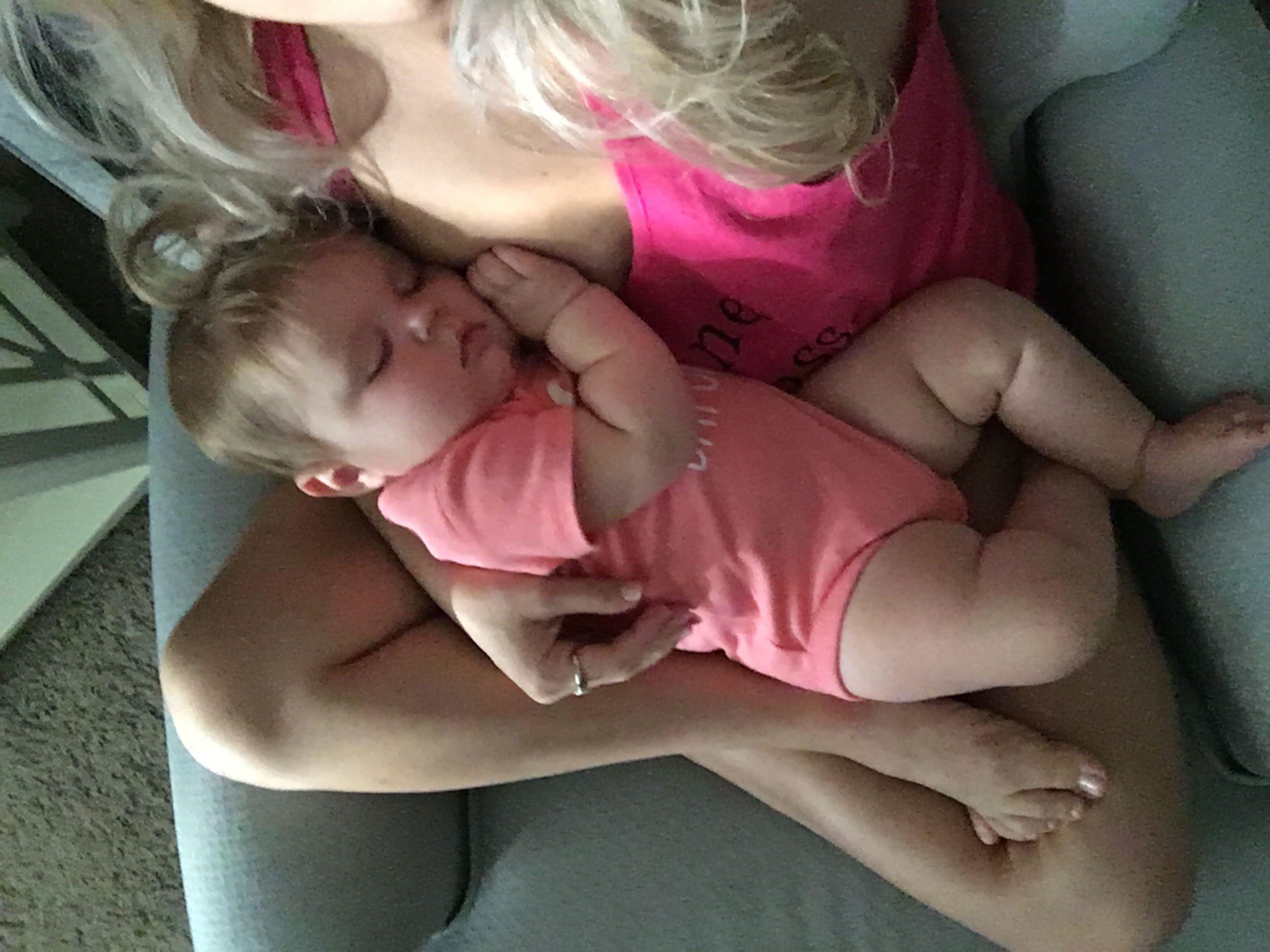 We had a leisurely afternoon at home then put the kids to bed and thought we were off-duty for the night but… Blair woke up right as I was leaving to go get some food to grill the next day. So she and I made a little girls trip to the grocery store.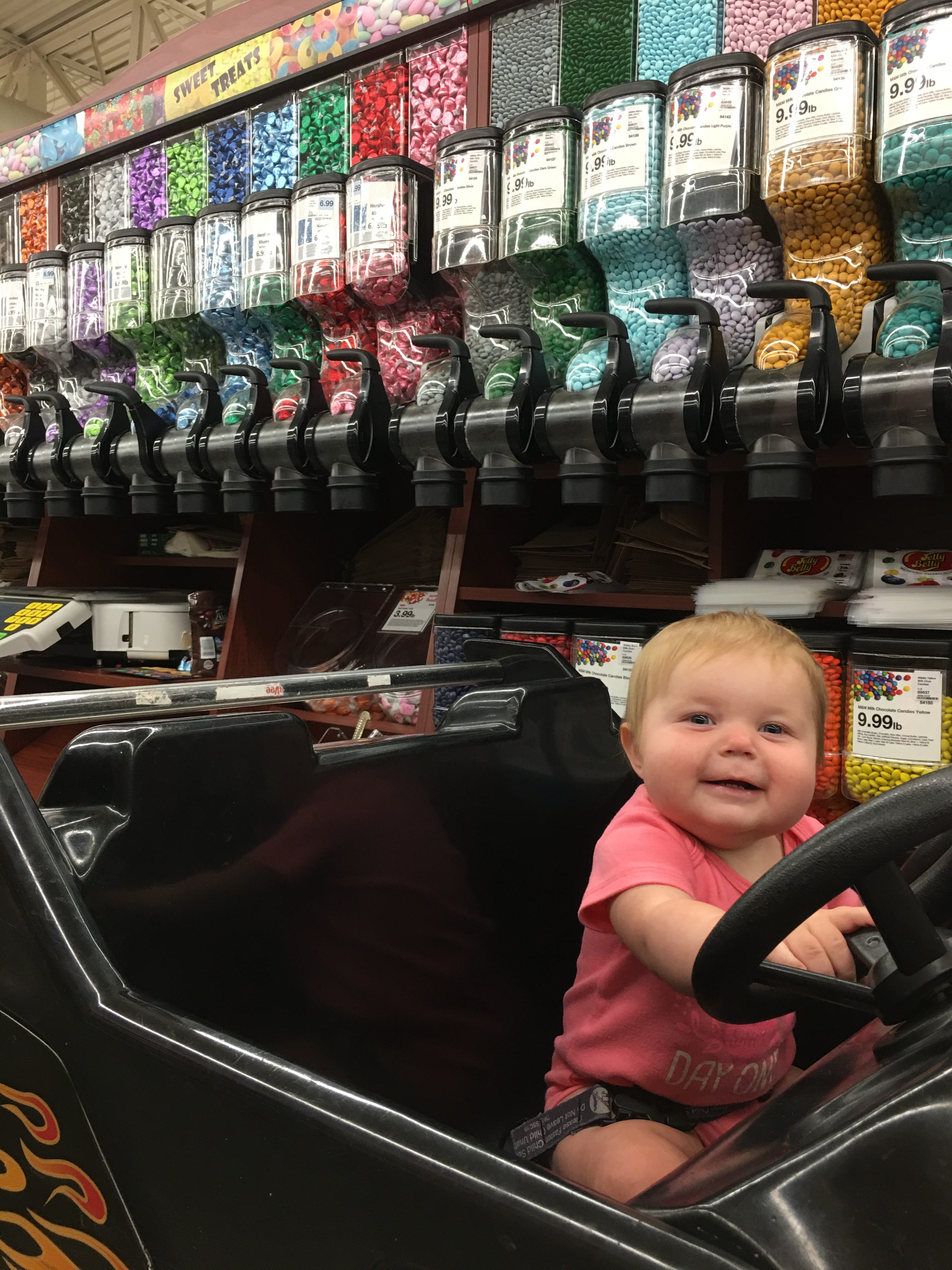 Big girl riding in the car cart all by herself!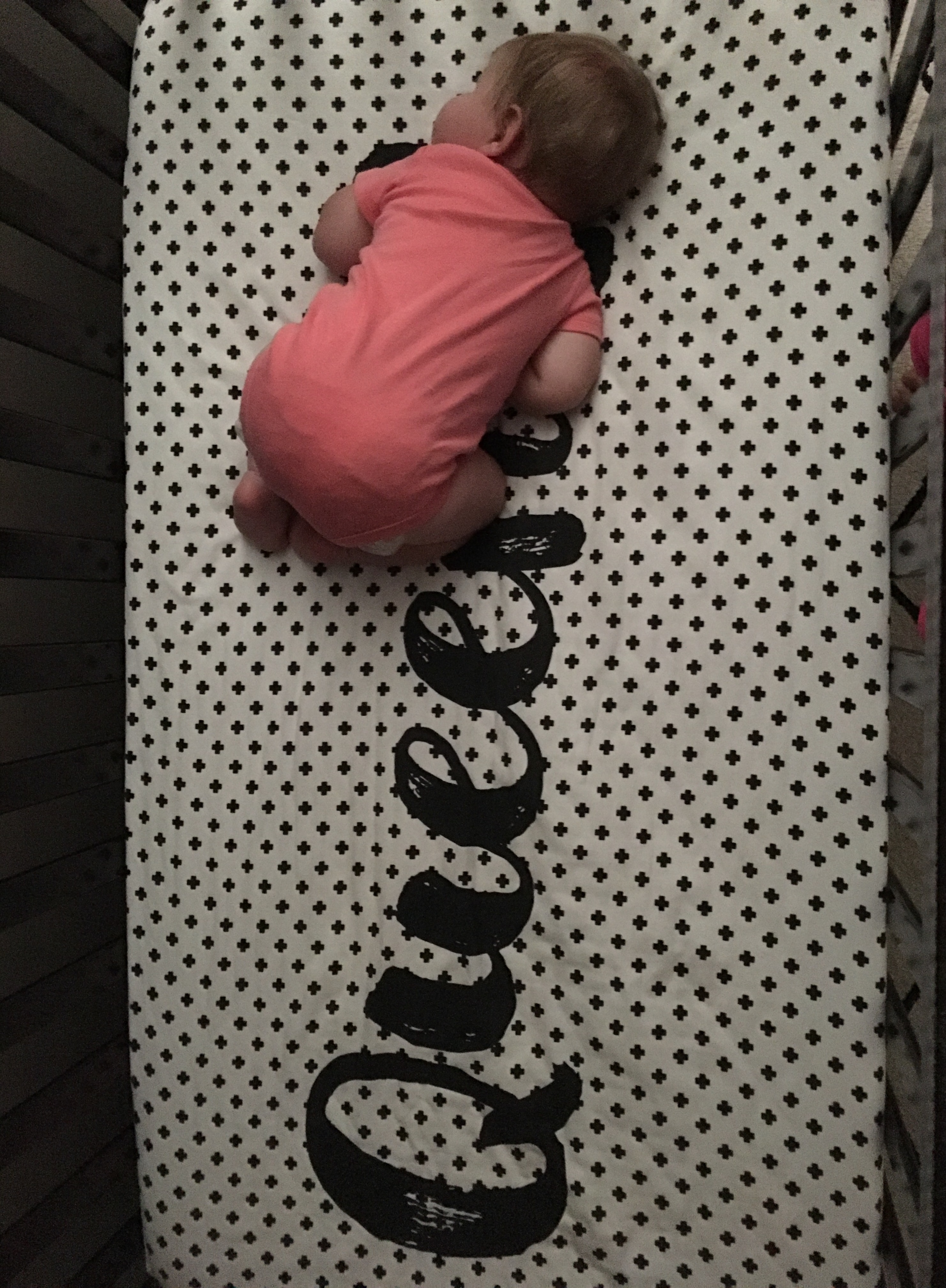 This is how she sleeps. Blair's always been a tummy sleeper, just like her mama.
[More of Blair's nursery details here, here, and here!]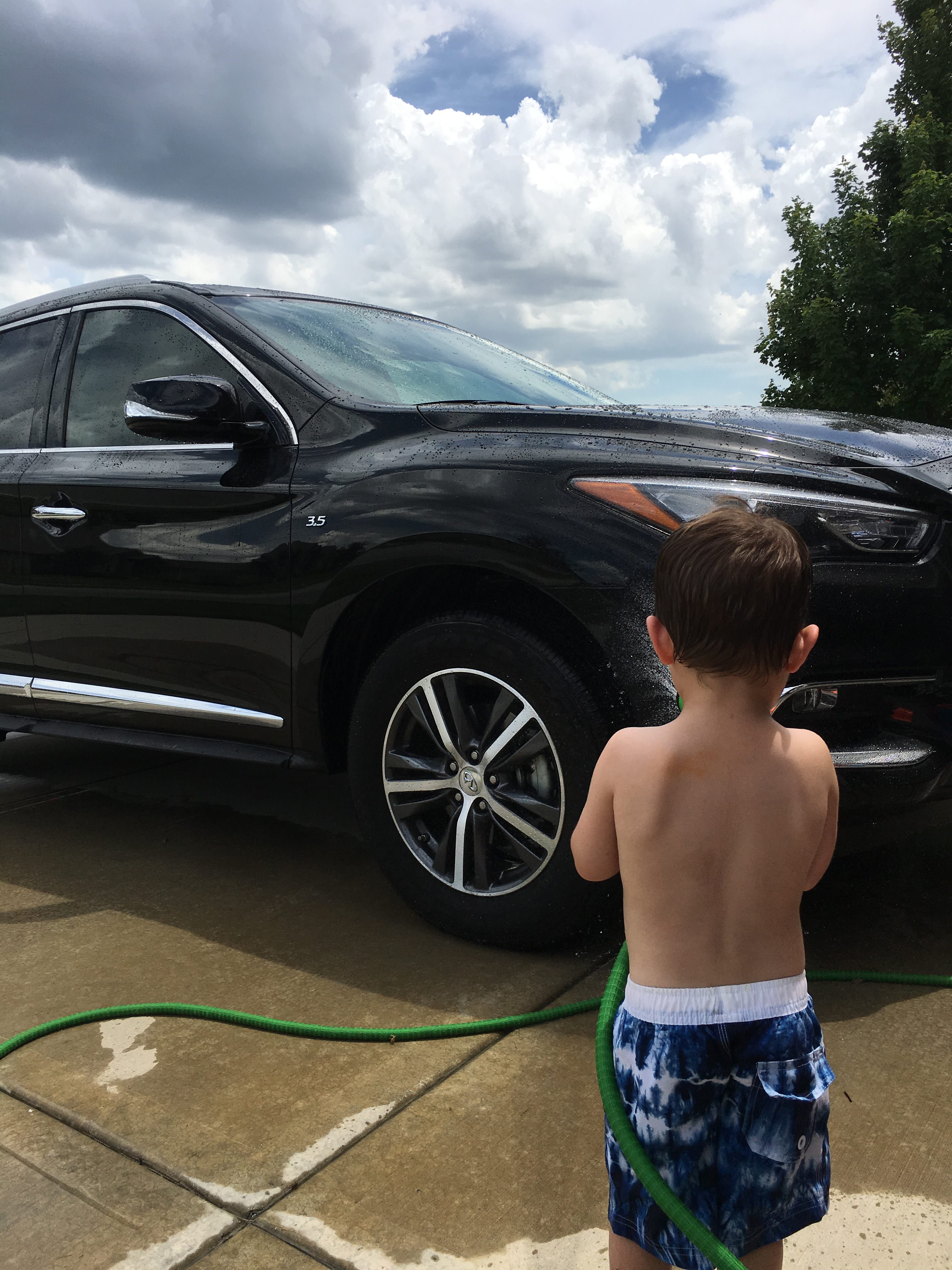 On Sunday, we spent most of the day outside. I'd asked my husband what he wanted to do for Father's Day and he just said he wanted to hang out at home, so that was easy! We washed cars…
[Click here for more about my newest baby!]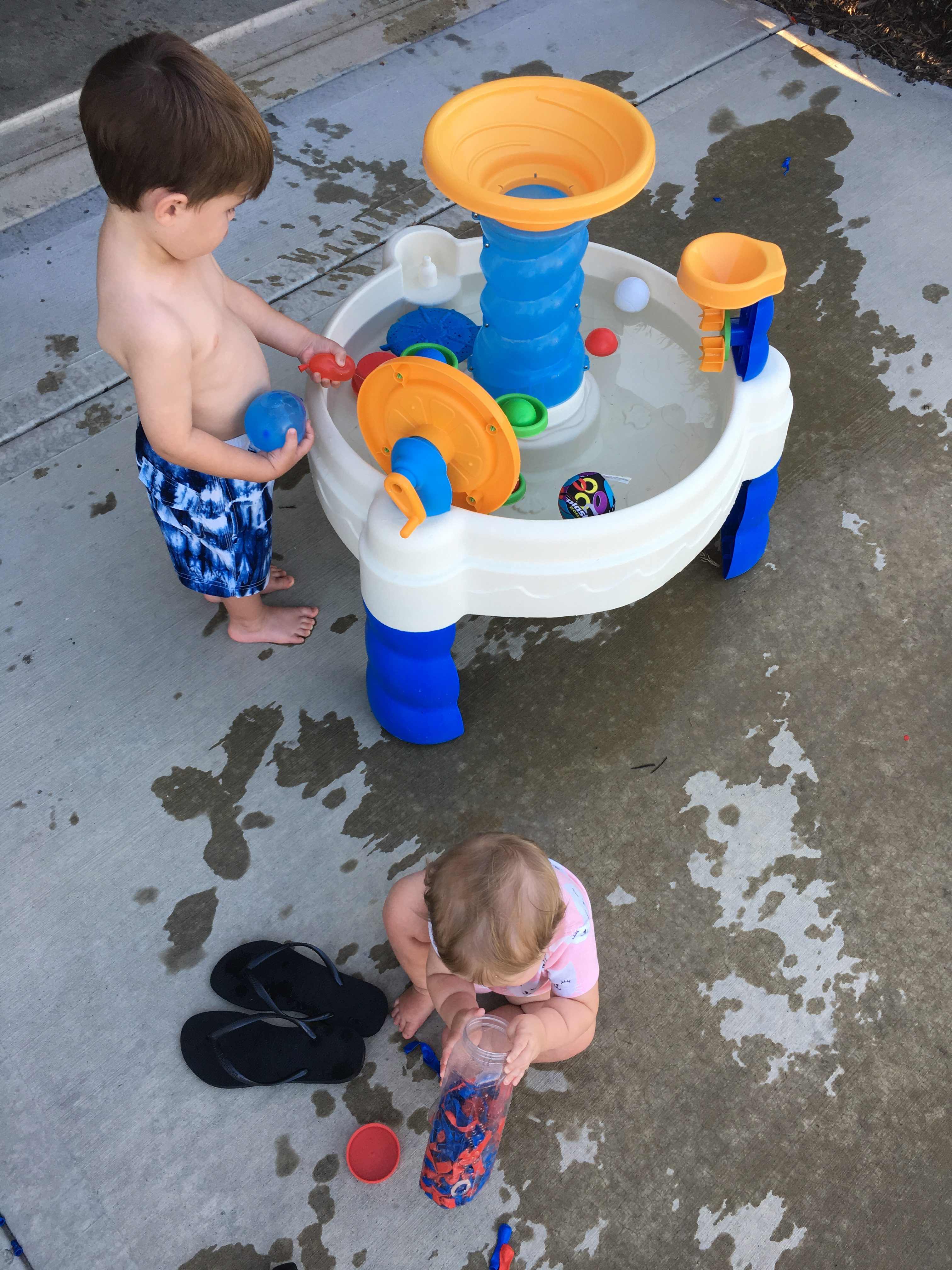 Played at the water table and water balloons…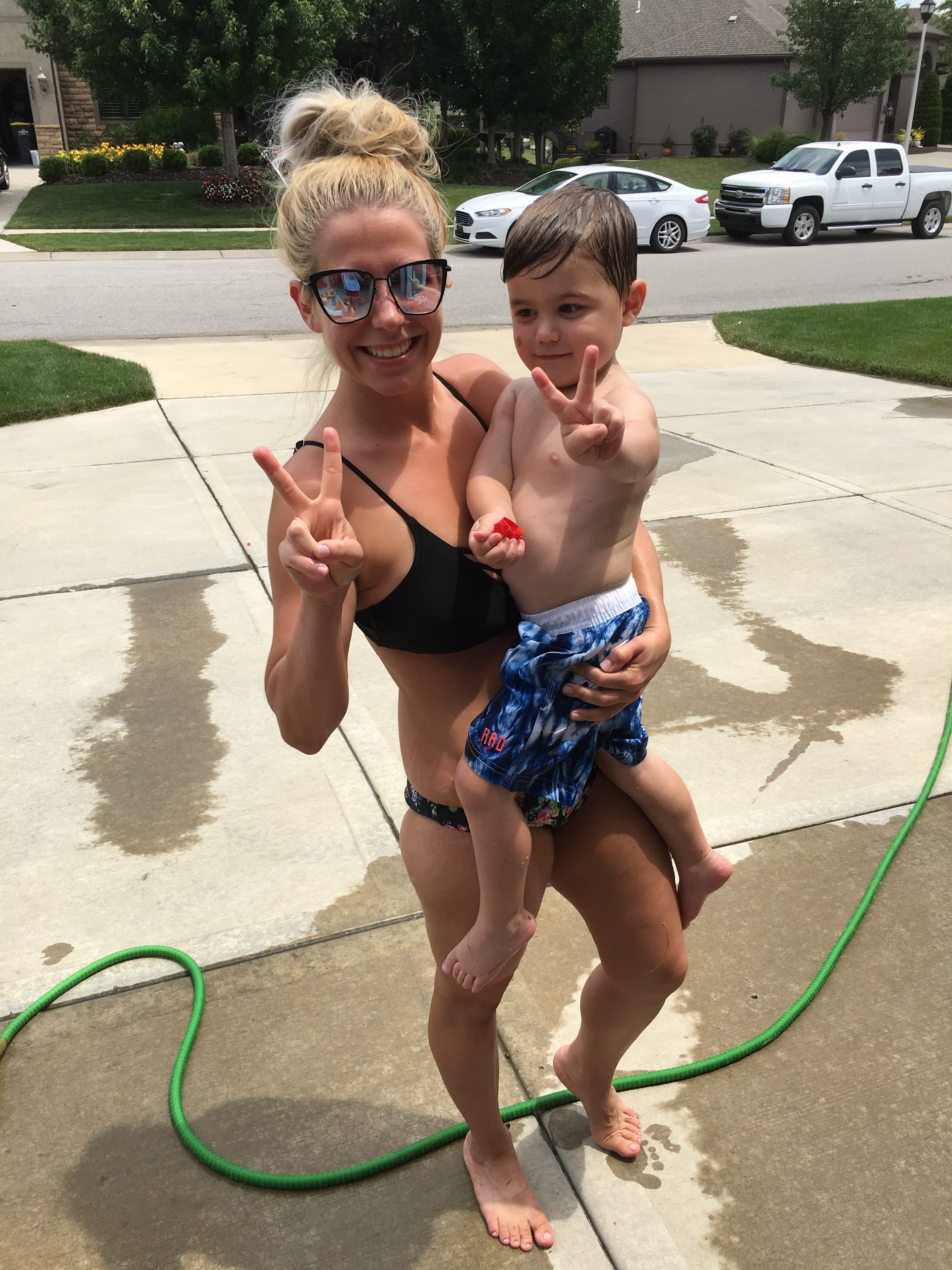 [My Bikini – I'm wearing the color "Black Flower" // Sunnies]
Sprayed each other with the hose…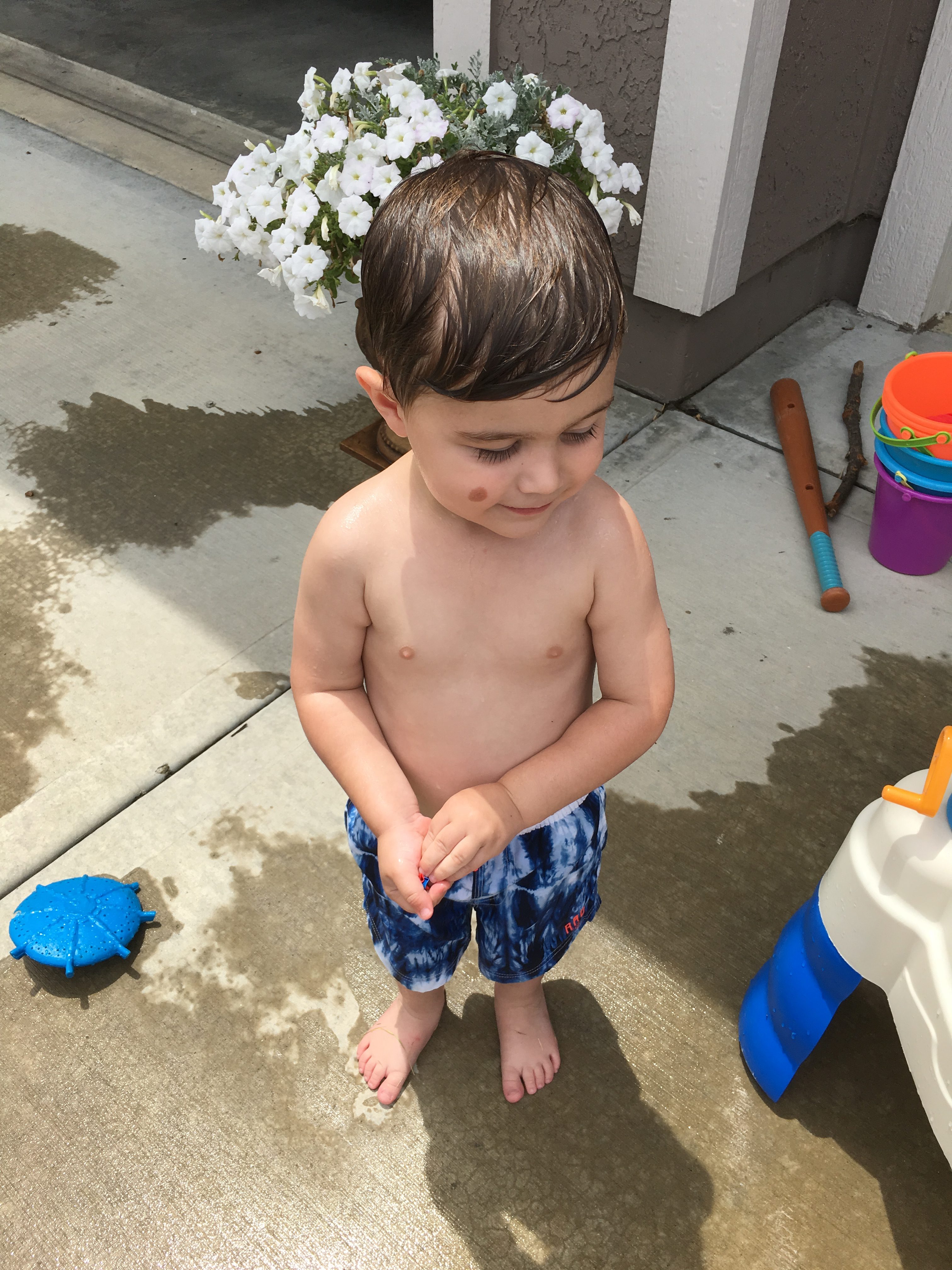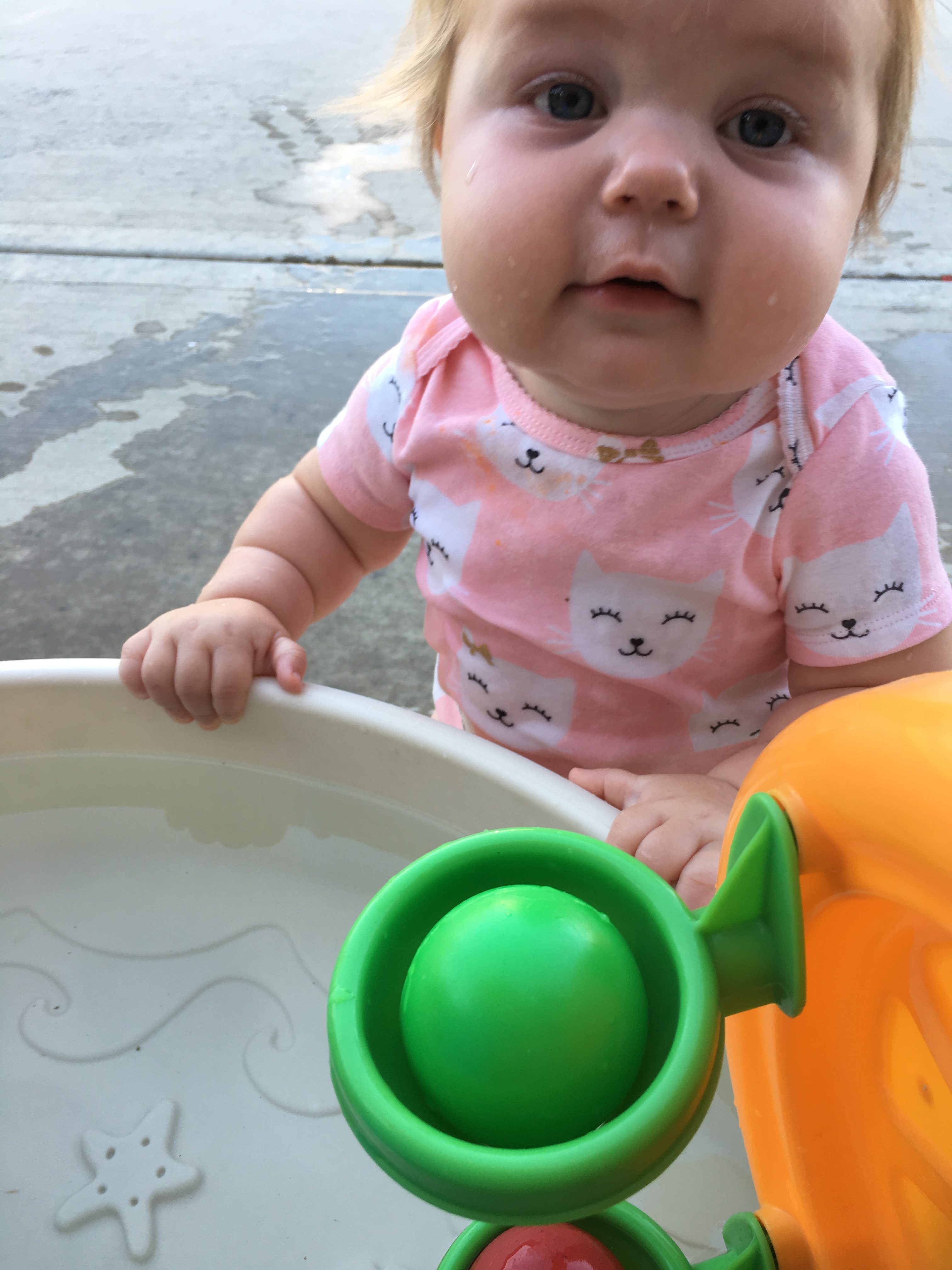 And generally had lots and lots of outdoor fun.
We grilled cheeseburgers and corn on the cob for dinner.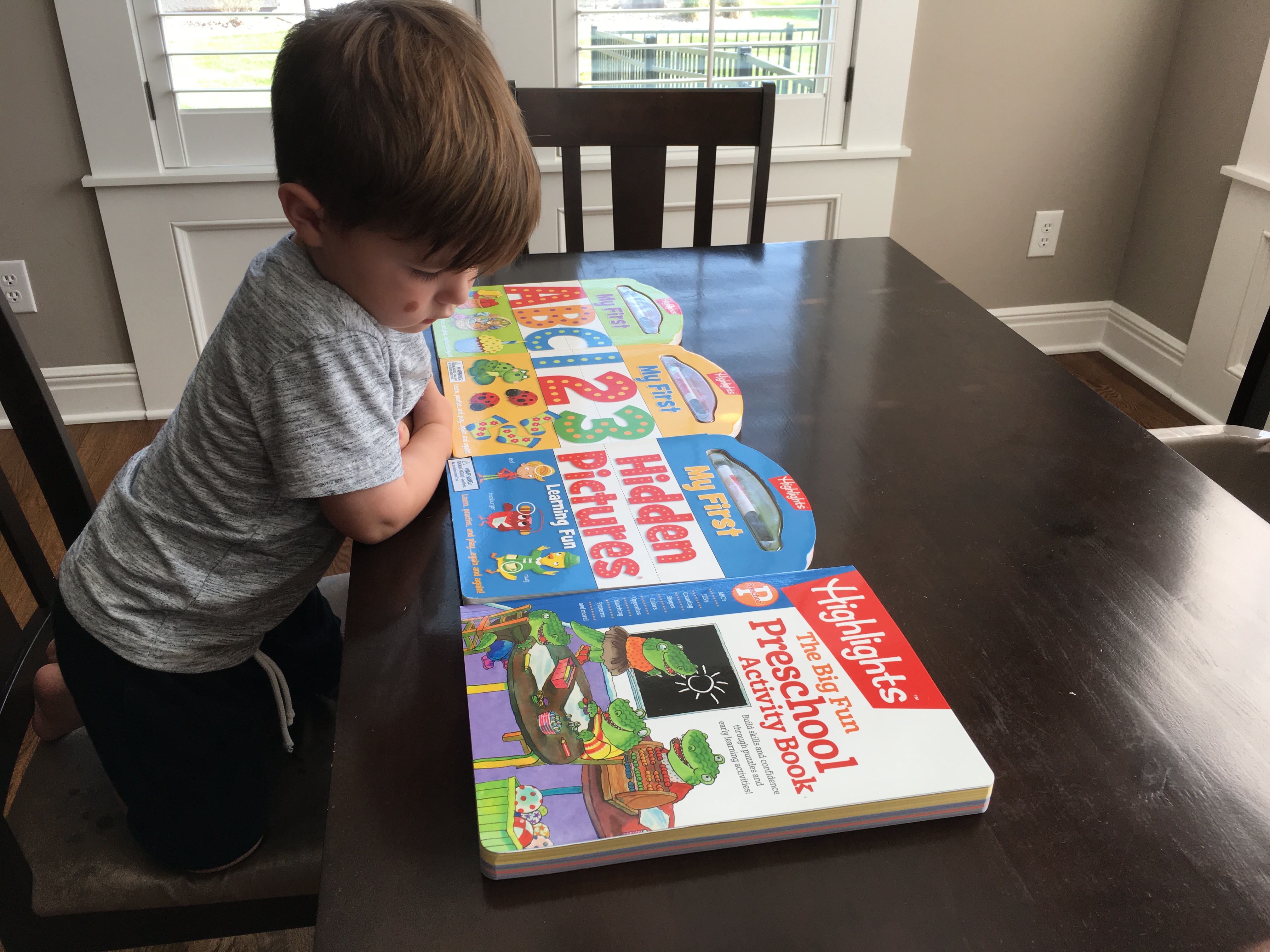 Colton and I worked in his Highlights preschool books while Daddy supervised the grill. He is at an age where he loves learning and absorbs everything, and it's so fun to see.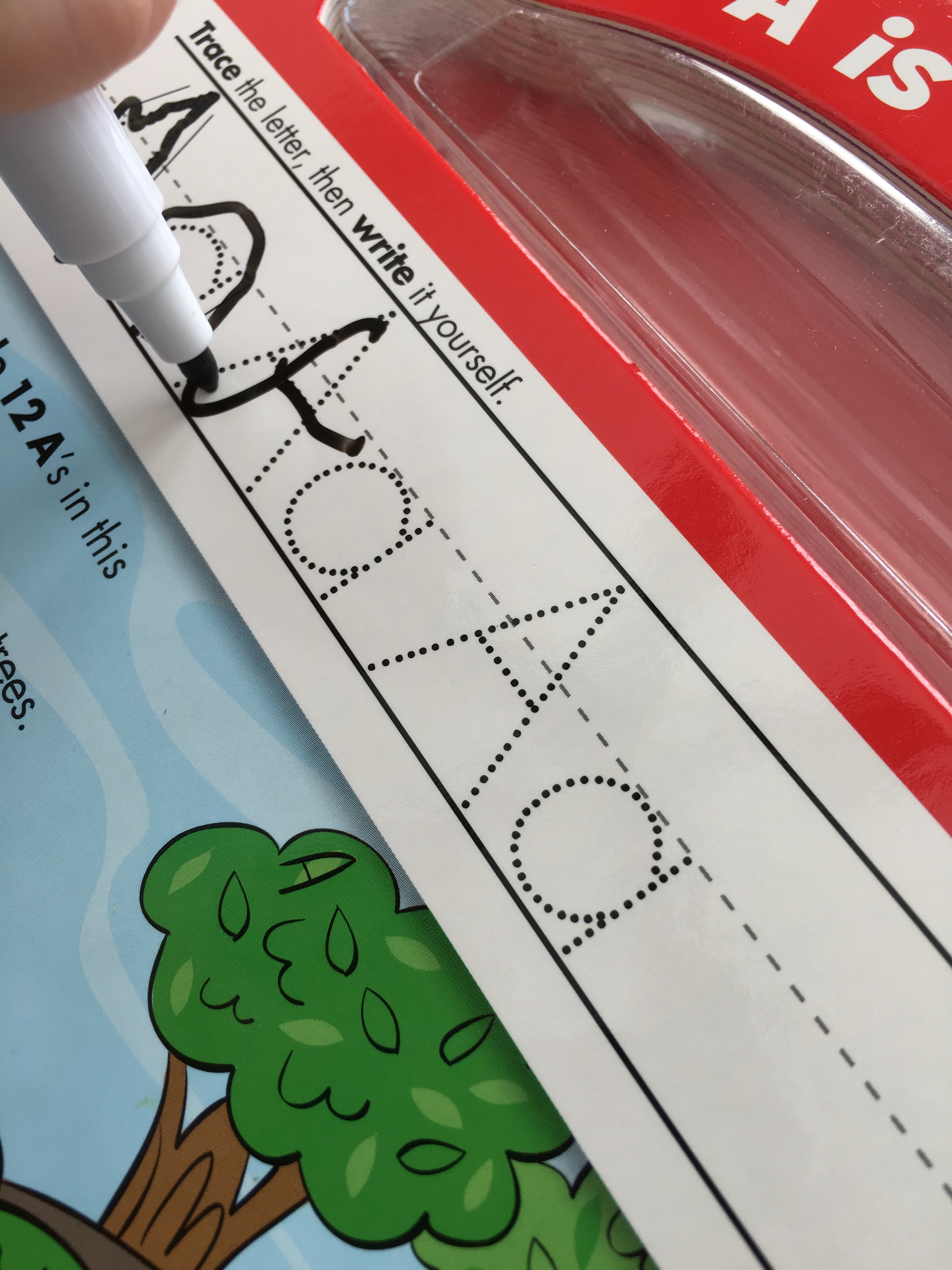 I'm really impressed with these books, and we work in them quite a bit. The ones with the dry erase marker are great for on-the-go entertainment, and they even have a built-in handle for carrying. We have the My First ABC, My First 123, My First Hidden Pictures, and The Big Fun Preschool Activity Book. Colton loves them, and I love doing learning activities with him.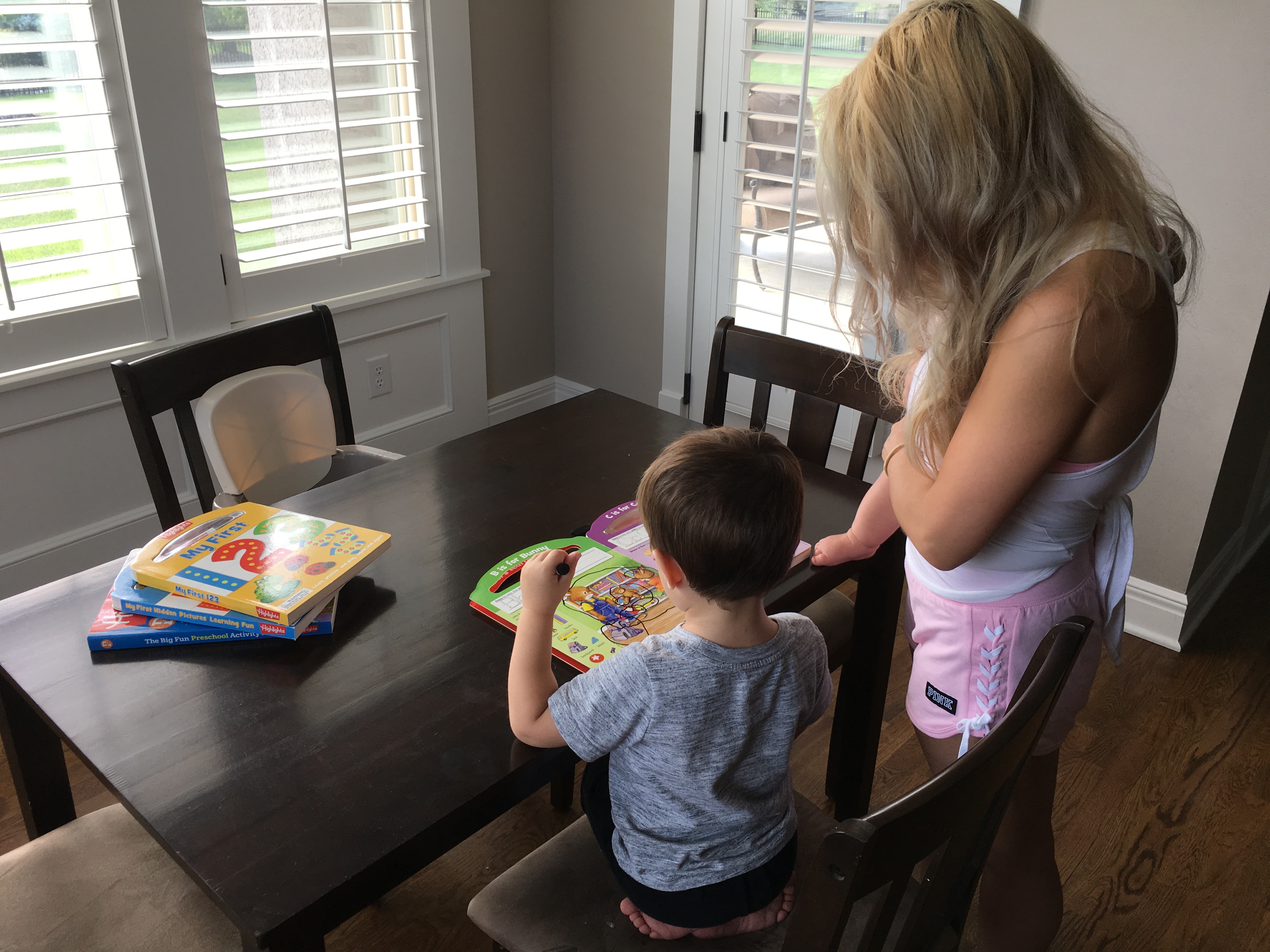 Since we love them so much, I've partnered with Highlights to give one lucky reader a set of Highlights preschool learning materials of your own!
This Highlights Preschool Prize Pack giveaway is open to U.S. residents ages 18 and older and will run until June 29, 2018 at 11:59 p.m. EST. Please see our Legal page for additional information.
And that's our Father's Day Weekend recap! Don't forget to enter the Highlights Preschool giveaway for a chance to win a set of preschool learning materials!
[Find more giveaways at bloggiveawaydirectory.com.]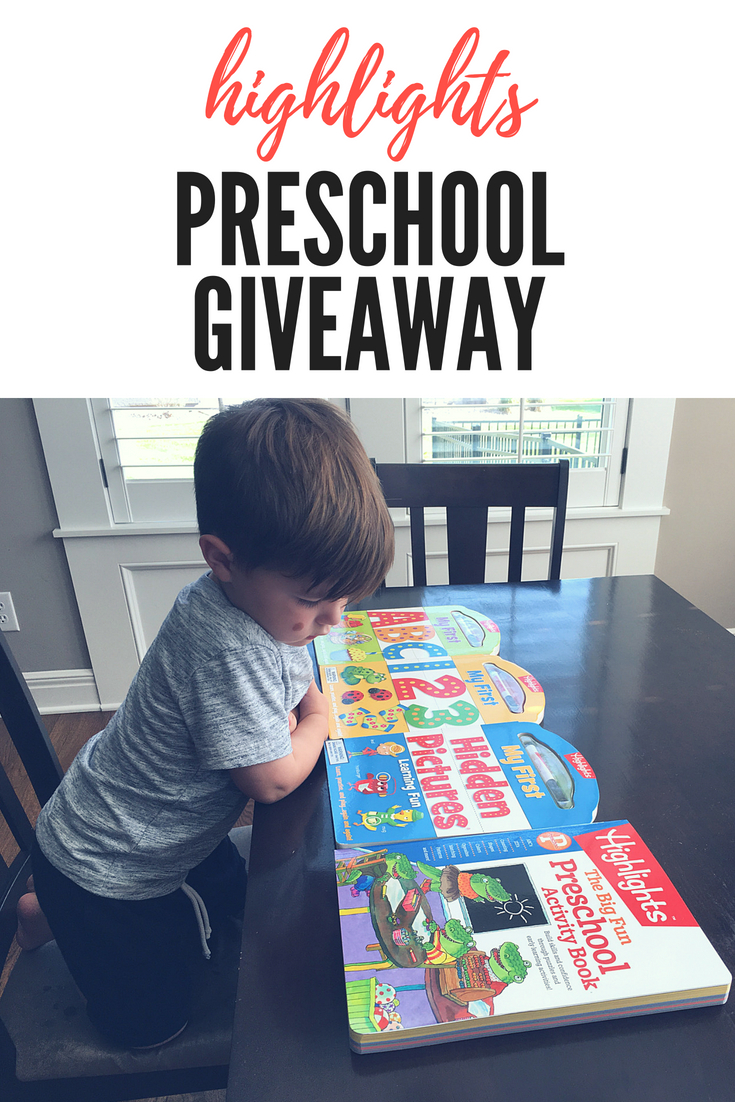 Pin this Highlights Preschool Giveaway for later!
More Family Fun: