This post contains affiliate links. Please see our Legal page for more information.
Last week, we finally had our anatomy scan for Baby #2! It seems like it took forever to get to 20 weeks with this little one. Probably because this pregnancy has been more difficult than my first, plus we've been very anxious to find out the gender! Now that we know, I don't want to wait another minute to share our second baby gender reveal with Big Sibling!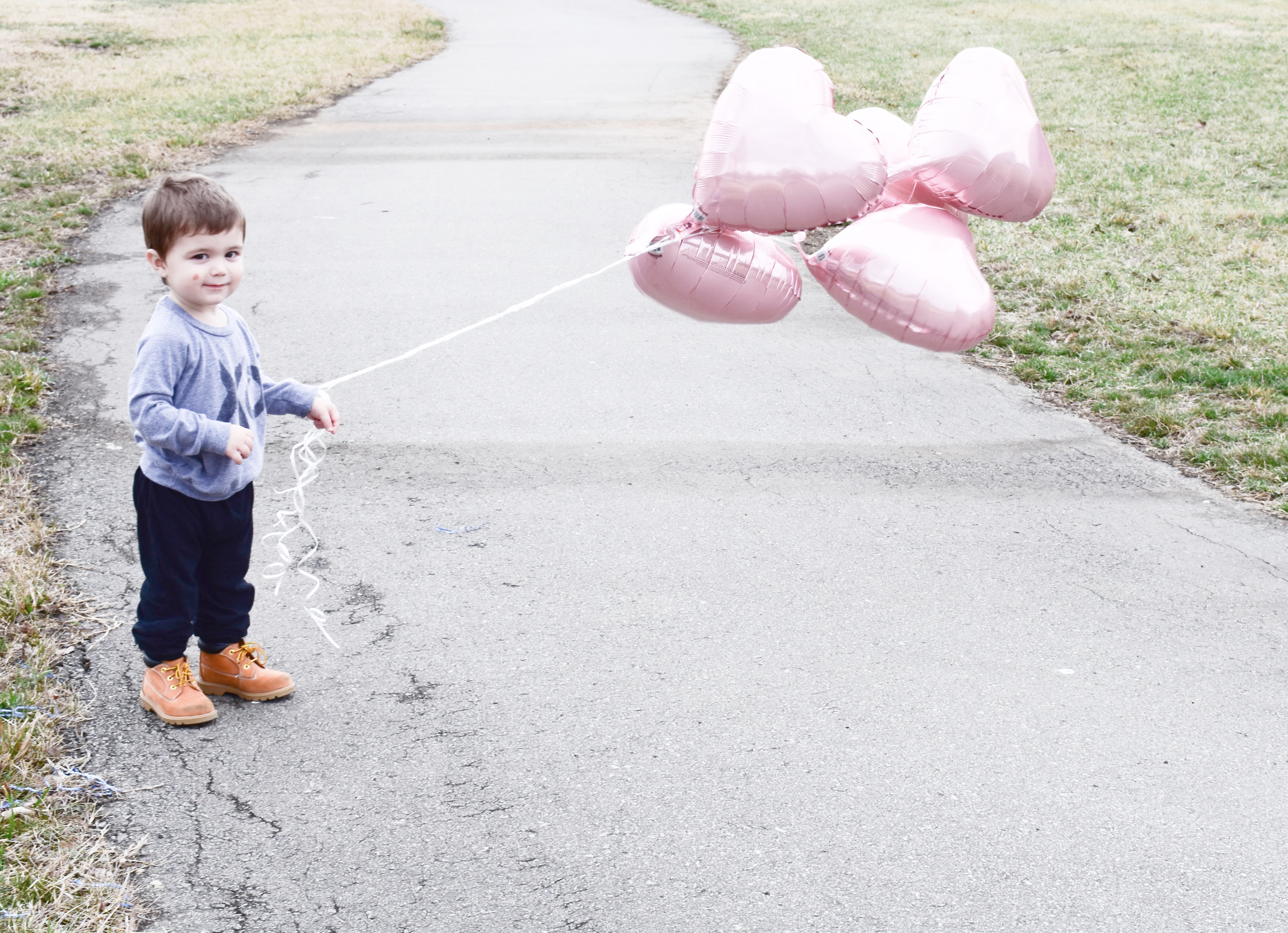 It's a girl!
My husband and I were shocked. He thought all along that Baby was a boy. I went back and forth quite a few times, but I thought boy more often than not. With Colton, I felt like I knew 99% that he was a boy. I never wavered during that pregnancy and felt like the gender announcement at his anatomy scan was more of a confirmation than "finding out." This little girl has kept me guessing, though!
Baby was very stubborn during her ultrasound. I actually thought we weren't going to get an answer! She was in a frank breech position, meaning bottom down and feet up by her head. This made it challenging for the ultrasound technician to get the necessary angles. First, she took all of Baby's measurements. Everything looked great and Baby is measuring perfectly for her age. This was, of course, great news… but Hubby and I were both thinking, get to the gender already! The tech did gender right away for Colton's ultrasound, so that's what we thought was the norm.
After taking Baby Girl's measurements, the tech tried a few tricks to try to get her to move around. I tried rolling from side to side, nudging my belly, lots of things! Nothing was working! Right as the tech was about to give up, Baby moved just enough to give us a good angle. We have a confirmed Baby Girl! I was so excited to have a final answer so I could put together our second baby gender reveal with Big Sibling.
Did we have a gender preference?
A lot of people have asked if we had a preference on gender. We did not. We agreed that it would be fun to have one of each gender and experience parenting both. We also thought it would be fun to have two little boys who would be close in age running around together. Either way would've had its benefits! Now that we know Baby is a girl, we spend a lot of time talking about how it will (and won't) be different raising a little girl. I'm so excited to meet her and get to know her little personality! I'm also excited to see what she looks like. Colton looks just like my husband, so I wonder if our daughter will look more like me.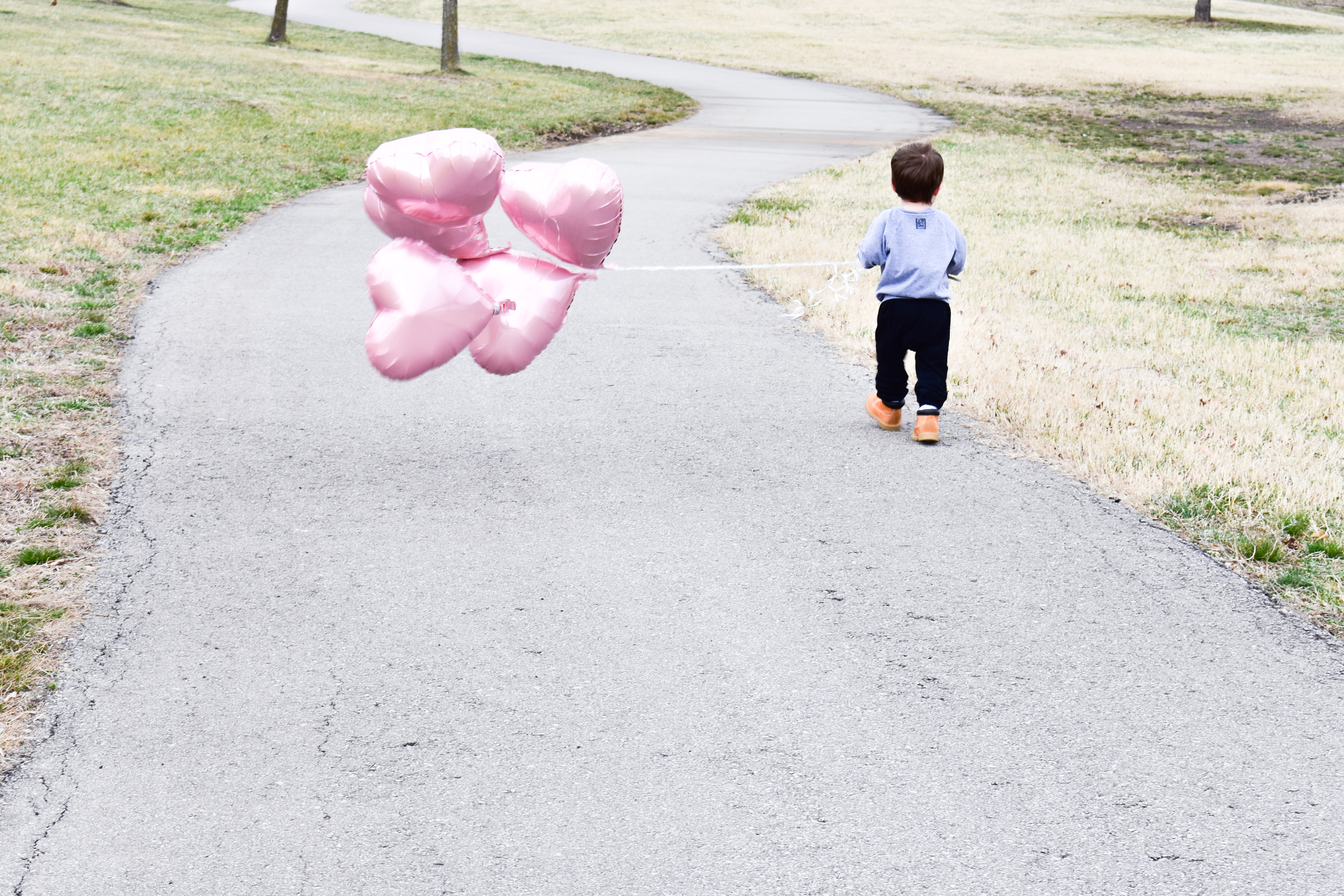 Colton's Outfit Details: Pants
/ Boots
/ Balloons
Second Baby Gender Reveal with Big Sibling
I knew all along that I wanted us to do a second baby gender reveal with Big Sibling. It's so important to us to include Colton in the pregnancy as much as possible. He's just over 2 and understands quite a lot. Like, a lot more than I thought he would at this age. He points to my bump and says "Baby." He also points to his own tummy and says "Food" (as in "food baby"). It's the cutest thing!
After the ultrasound, we told Colton that he is getting a baby sister! He went with me to Dollar Tree to pick out some pink balloons and we went to a local park to take a few photos for the second baby gender reveal with Big Sibling. It was super windy that day and the balloons were blowing everywhere. Colton could barely hold onto them!
How did we tell our families?
We revealed the gender to our families by printing off the photos of Colton with pink balloons and putting them in an envelope. Yay for finally having a good photo printer
at home! All of the grandparents are excited to know they are getting a granddaughter. Colton is the only grandchild on both sides, so this will be a new experience for the grandparents, too.
Now if July would just hurry up and get here!
If you missed it, see how the big brother to be helped us announce our second pregnancy! Or check out my maternity fashion and workout gear favorites.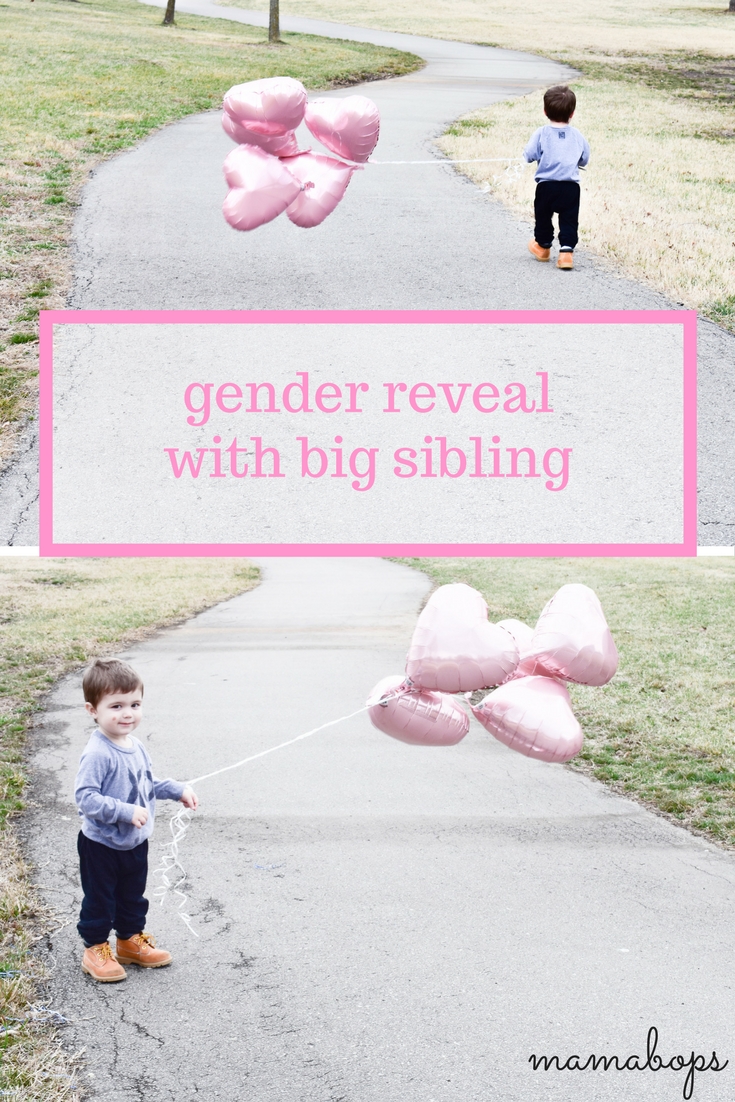 Pin this second baby gender reveal with Big Sibling for the future!
How did or will you announce the gender of your little ones?