This post contains affiliate links. Please see our Legal page for more information.
I actually enjoy going to baby showers. Is that weird? Lots of people complain about being invited to baby showers, but I've always enjoyed them! I like seeing the glowing mom-to-be and admiring all the adorable baby gifts. I even like the cheesy games. But my favorite part is selecting my gift for baby! One of my favorite baby shower gift ideas is this baby shower gift basket with a laundry theme that I recently put together for a very sweet couple expecting their first child.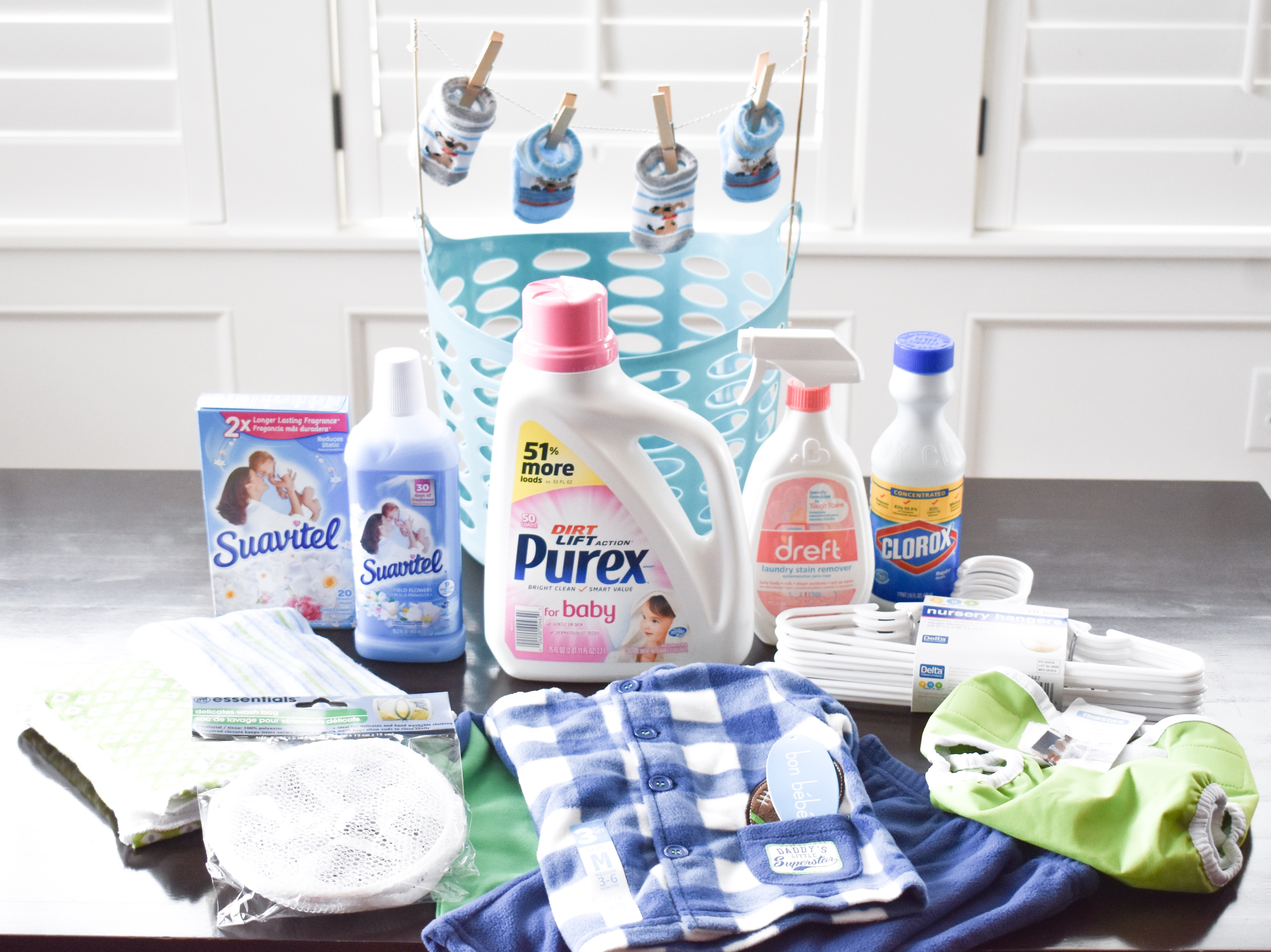 The best part of this laundry-themed baby shower gift basket is that it can be as personalized or generic as you'd like. For instance, it would be so easy to keep this gender-neutral if the couple isn't finding out the baby's sex. In this case, the couple knew they were expecting a little boy. Putting together the items in this gift basket brought me back to the time when I was expecting my little man! It seems like it was just yesterday. So hard to believe that he is practically 2 and a half now! Excuse me while I cry for a minute…
Here's an overview of the items I included in this laundry theme baby shower gift basket: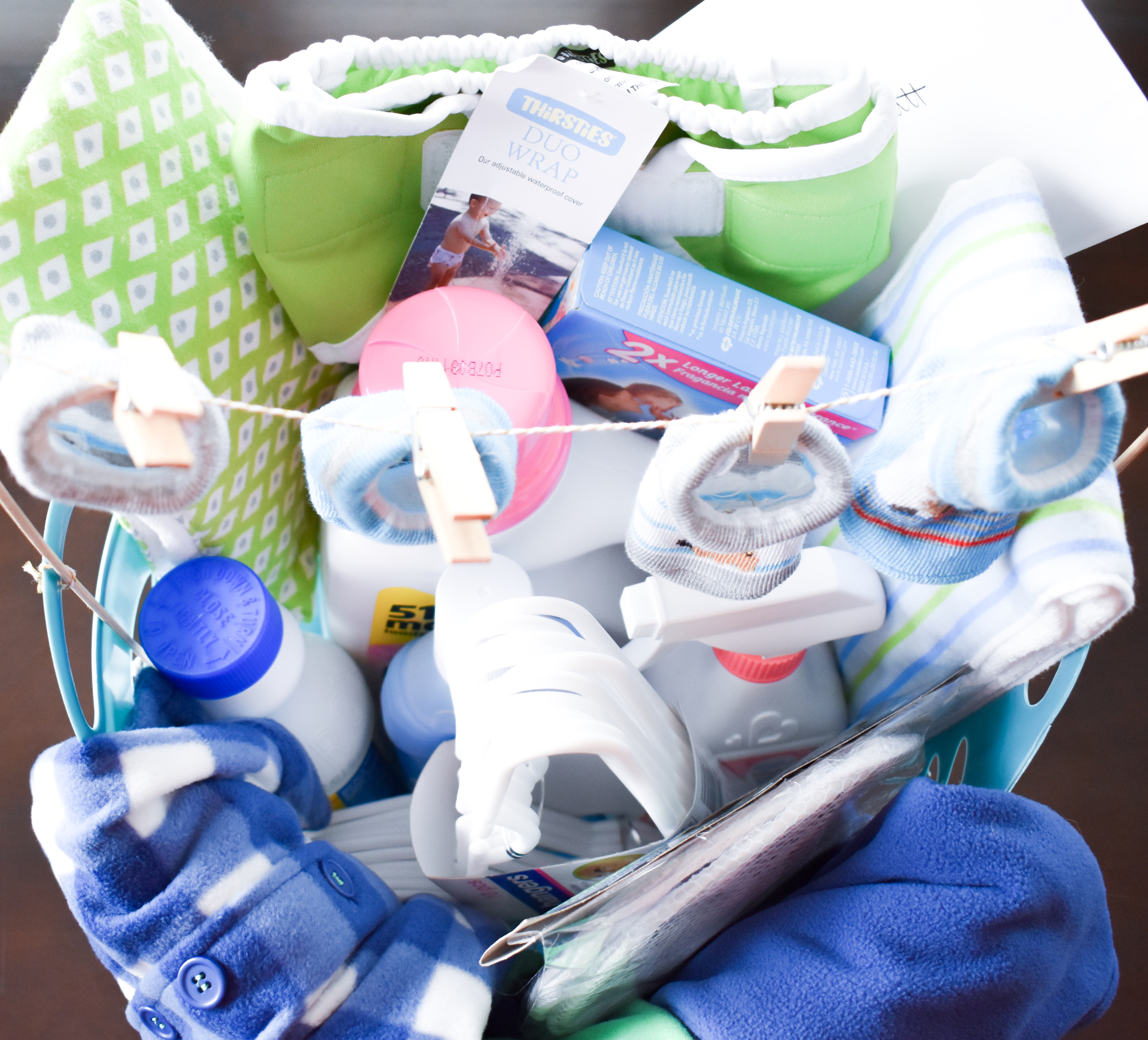 I made the clothesline by attaching skewers to the basket with twine, then using clothespins to attach the little socks. The clothesline is my favorite part of the whole gift basket!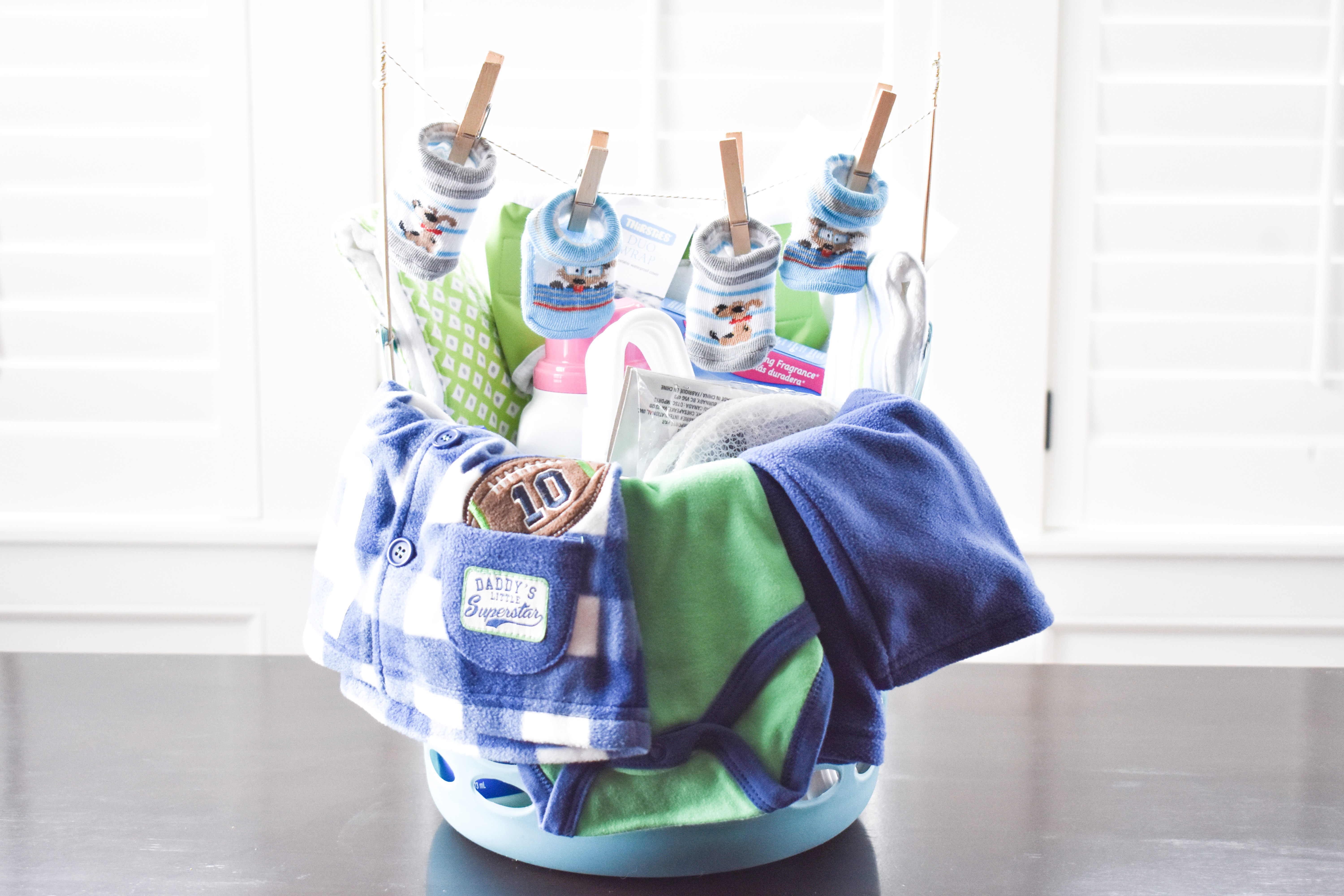 I plan on making many more of these baby shower gift baskets in the future. It's such an easy gift to customize and every parent can use extra laundry supplies! I remember our washer running basically 24/7 after Colton was born. He was a reflux baby, so there was a lot of spit-up. On him, on us, on everything. I suppose I can end this post now that I've given you that visual.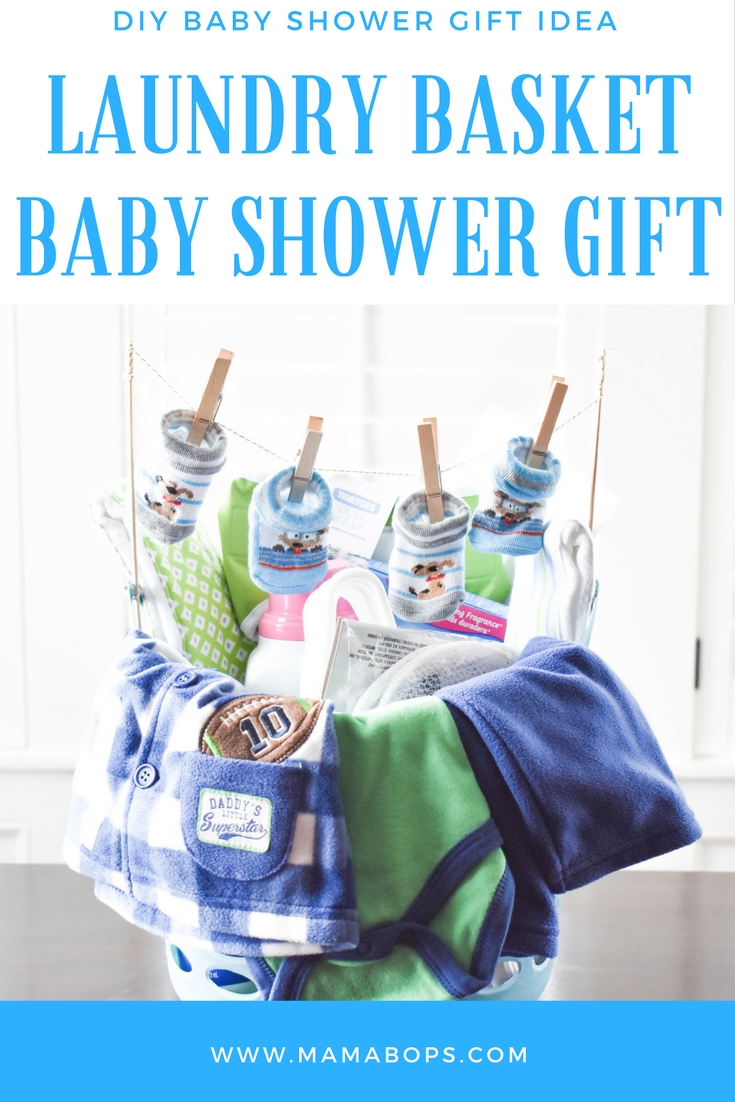 Pin these Baby Shower Gift Ideas for later!
Want more baby content? See how we announced our 2nd pregnancy, our gender reveal for a 2nd baby, how we personalized Baby's nursery, and what the nursery looks like now!