Blair is loving her gymnastics and dance classes, so I've been on the hunt for some fun leotards for her to wear! She wore this Fries Before Guys leotard to gymnastics last week. I've always thought the little girl Fries Before Guys outfits were super cute, so I had to get her this leotard!

If you make a purchase from this post, I may receive a commission. Please see our Legal page for more info.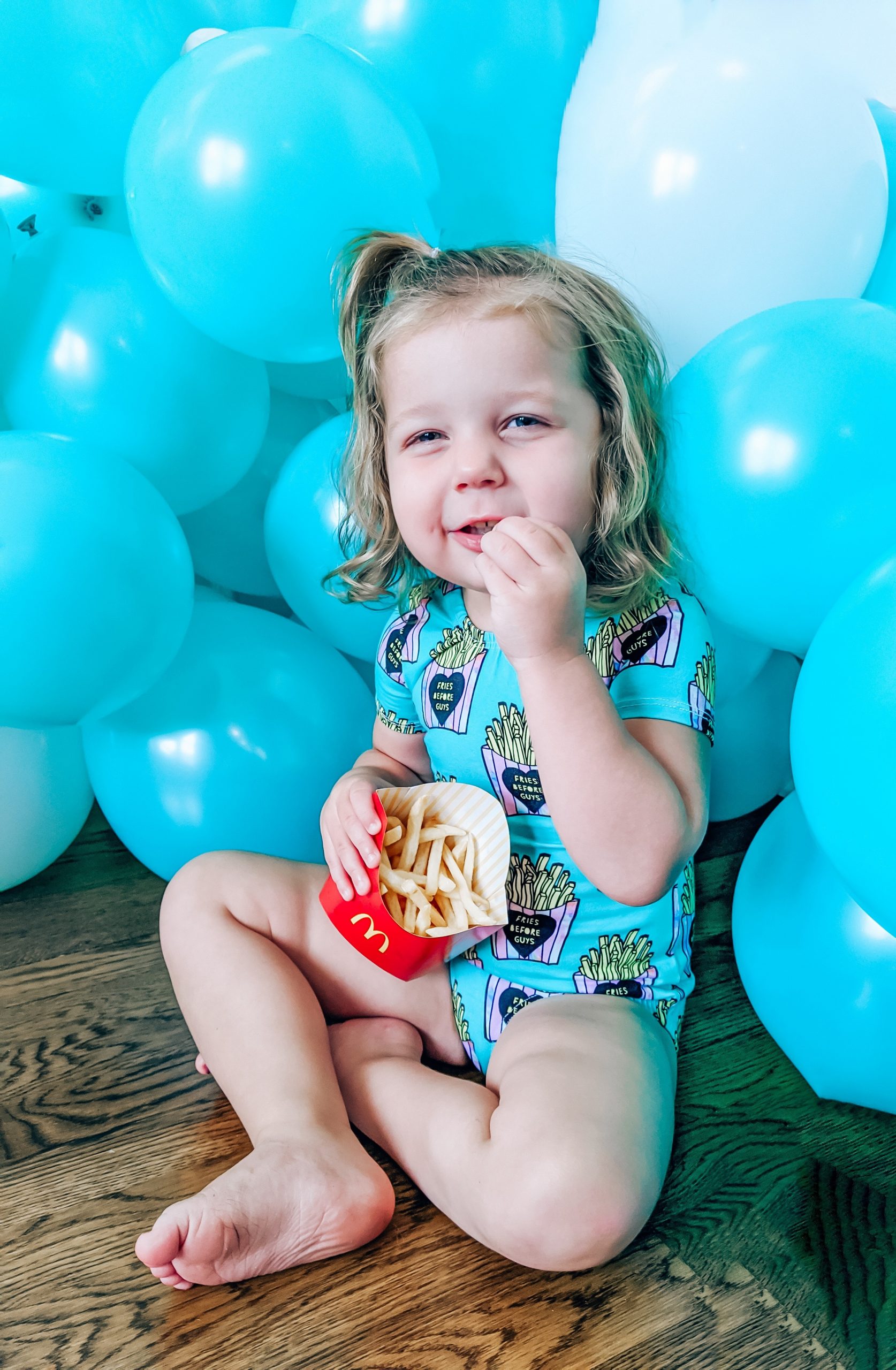 We had to go through McDonald's drive-thru to grab the "props" (aka fries) after gymnastics class. The balloons were left over from her "Breakfast at Blair's" birthday party! (I still need to do a full party post too! I'm so behind on blogging since COVID–the kids are home all the time, which means I don't have much extra time to write.)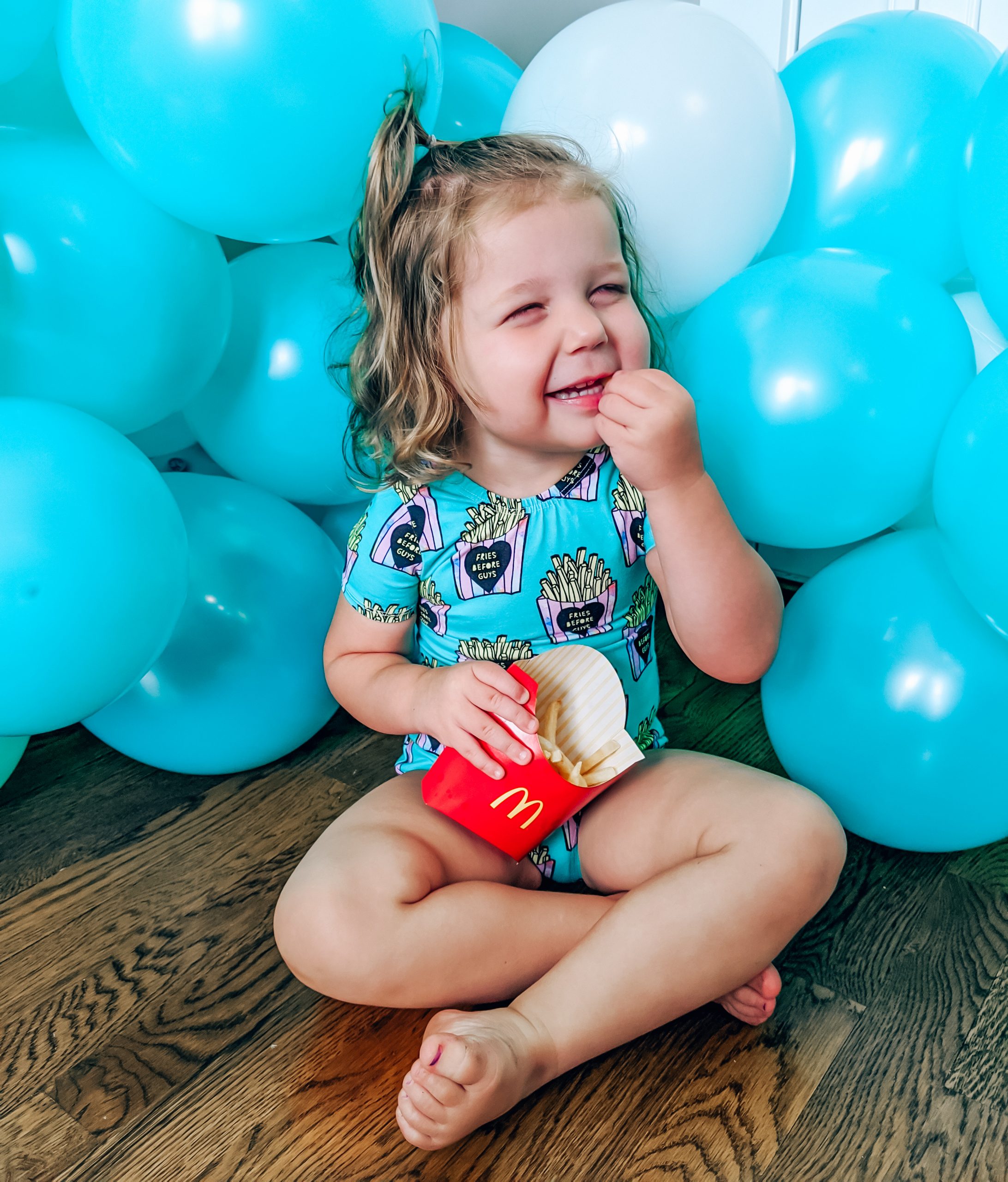 My little lady loves fries so this Fries Before Guys leotard is a perfect fit for her! I ask her and Colton what they want for lunch/dinner fairly regularly, if we happen to be out around mealtime I'm not opposed to grabbing something (if you've followed me for awhile, you know I hate cooking!). Anyway, Blair's answer is always McDonald's. Specifically, "McDonald's, nuggets and fries and apples please." (Colton's answer is usually Chick-fil-A nuggets and fries. Typical kid palates lol)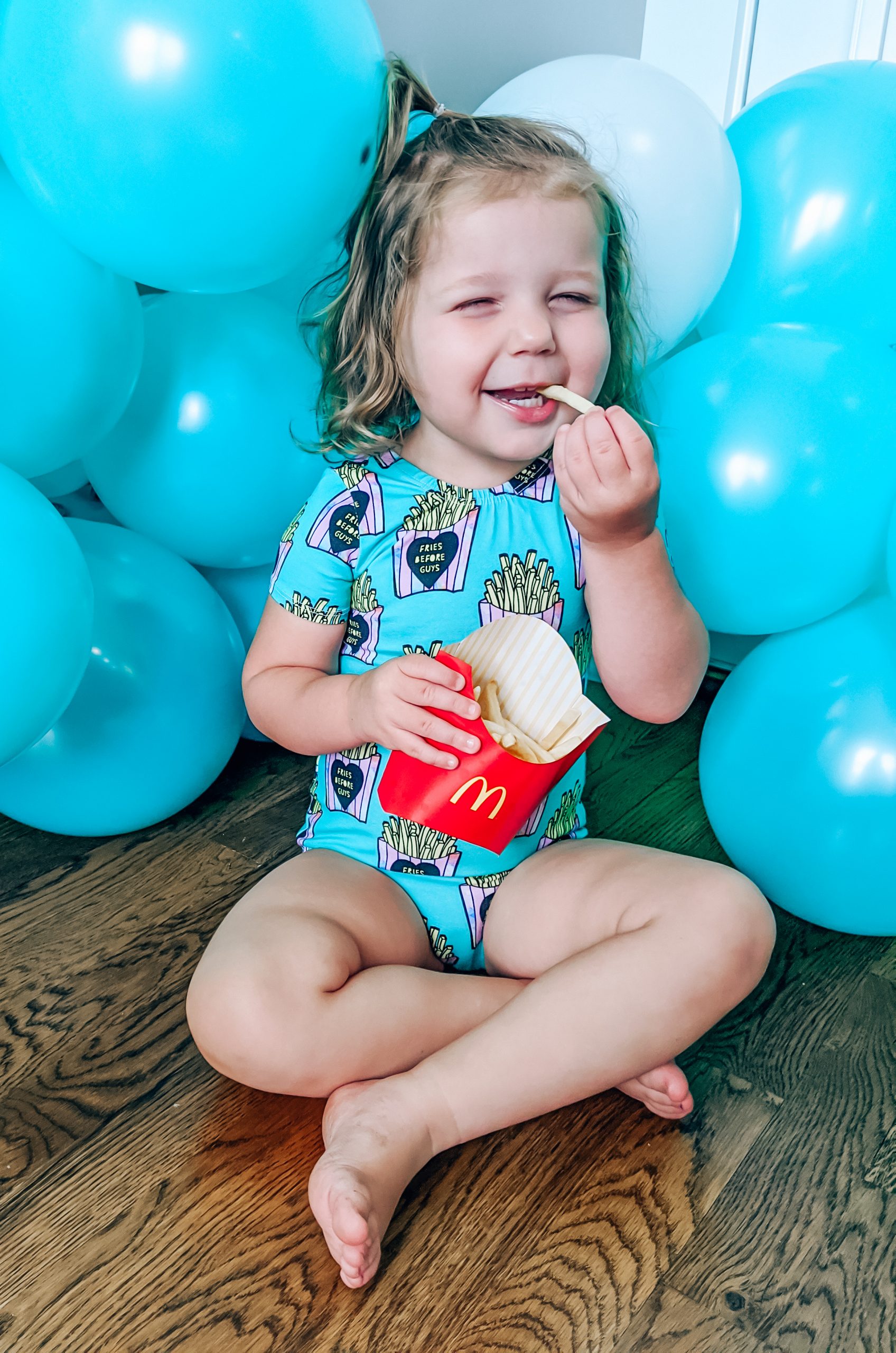 This Fries Before Guys leotard is from Lili.Lane, one of my favorite Instagram "small shops." Unfortunately, this print has been discontinued so I actually had to grab this one on a B/S/T page. I won't admit how long I waited for someone to post one in Blair's size. Let's just say it was a long time! But she loves it so the wait is worth it! She says she wants to wear "my fries" to every class now.
Because this design isn't available anymore, I've put together some other great Fries Before Guys outfits! They're linked below so you can recreate this look.
Shop Fries Before Guys Outfits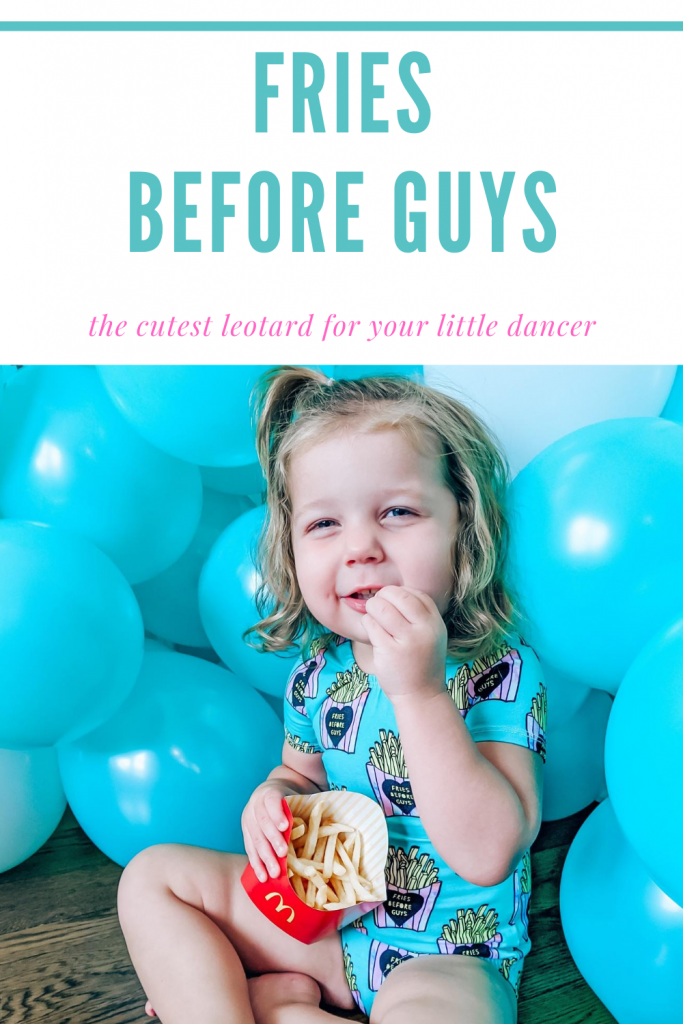 Pin these Fries Before Guys Outfits for later!
Read these next: