Do you have a little fish in your life? Both of my kids love the water and always look forward to their weekly swim lessons at Aqua-Tots Swim Schools. This year, I wanted to think of some gift ideas for swimmers so I can get them some fun gifts for the water! If you also have a child who swims, keep reading to see this year's best gifts for kids who swim!

This post is sponsored by Aqua-Tots Swim Schools – Olathe, KS and contains commissionable links. Please see the Legal page for more info.

Colton after graduating from Level 5 at Aqua-Tots Swim Schools – Olathe, KS. He's now in Level 6!

Blair after graduating from Level 3 to Level 4!
Gifts for Swimmers #1 – Swim Lessons
If your child loves to swim, why not gift them swim lessons? We love swimming at Aqua-Tots because my kids can swim year-round in their 90 degree pool! Swimming year round helps so much with skill retention, too. (Check out this post on the benefits of year-round swim lessons for more info.) Plus, it gives the kids something to look forward to during those cold winter months!
For kids who already take swim lessons, consider asking family members/friends to contribute to an extra day of lessons, a private lesson, a special camp, etc. as a gift idea. It's something your child will love and it won't clutter up your house! That's the main reason why I love gifting "experience gifts." I even wrote The Ultimate List of Experience Gifts for Kids a couple years ago!
Check out these other posts I've written for more info on the benefits of swim lessons for kids:
Gifts for Swimmers #2 – Swimwear
Swimsuits and trunks can wear out quickly, especially when kids are swimming year-round. Plus, it can be tricky to find the next size up in-store when your kid outgrows swimwear in the middle of winter. Avoid that problem by surprising your favorite swimmer with some new swimwear to brighten up their next pool time!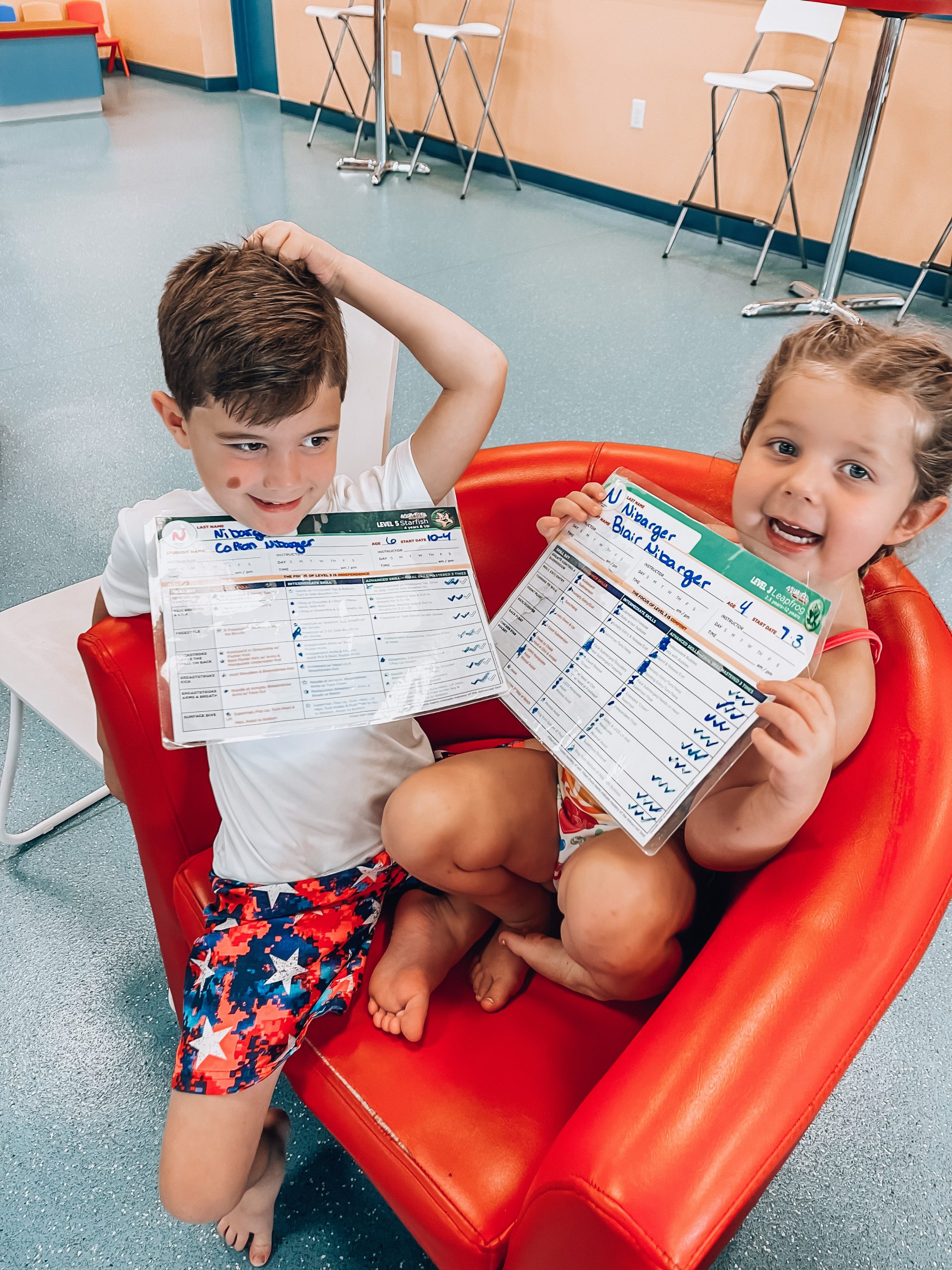 Gifts for Swimmers #3 – Goggles
You can never have too many pairs of goggles, especially if your kids are swimming multiple times per week. These are our favorite goggles; both of my kids wear them. I like that they snap closed in the back, so there's no yanking hair out to get them on and off.
Gifts for Swimmers #4 – Water Bottle
Swimming is intense exercise! It's important for your children to stay hydrated before and after their time in the water. Make hydrating easier with a fun water bottle!
You can even make a little project out of it by selecting a plain water bottle and some waterproof stickers, then let your child decorate the bottle to make it their very own. (Bonus: They'll be able to easily identify their one-of-a-kind bottle, meaning they won't end up swapping water bottles–and germs–with others.) If you go that route, I highly recommend this water bottle. Colton's been using it daily for school and sports for over a year and it's been great at keeping the water cold!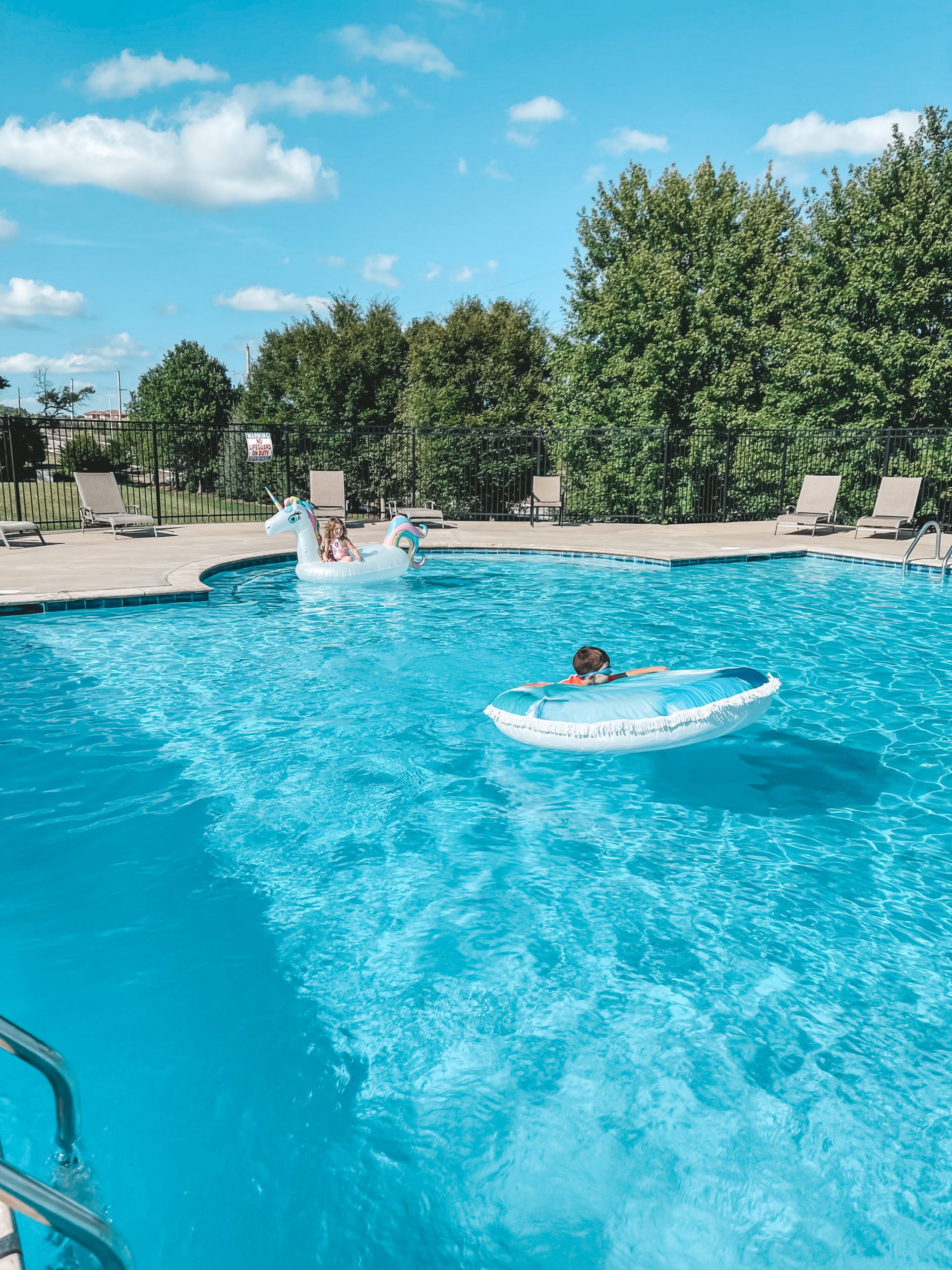 Blair's Unicorn Float // Colton's Tie Dye Float
Gifts for Swimmers #5 – Personalized Towel
Swimmers go through a lot of towels. Why not gift your swimmer with their very own personalized towel? Some of the designs are so cute that I want one for myself!
Bonus Gift Ideas for Swimmers
Check out some bonus gift ideas for swimmers below!

Best Gifts for Kids Who Swim
I hope you found this list of gifts for kids who swim helpful! Did I miss any of your favorite gifts for swimmers? Leave a comment below!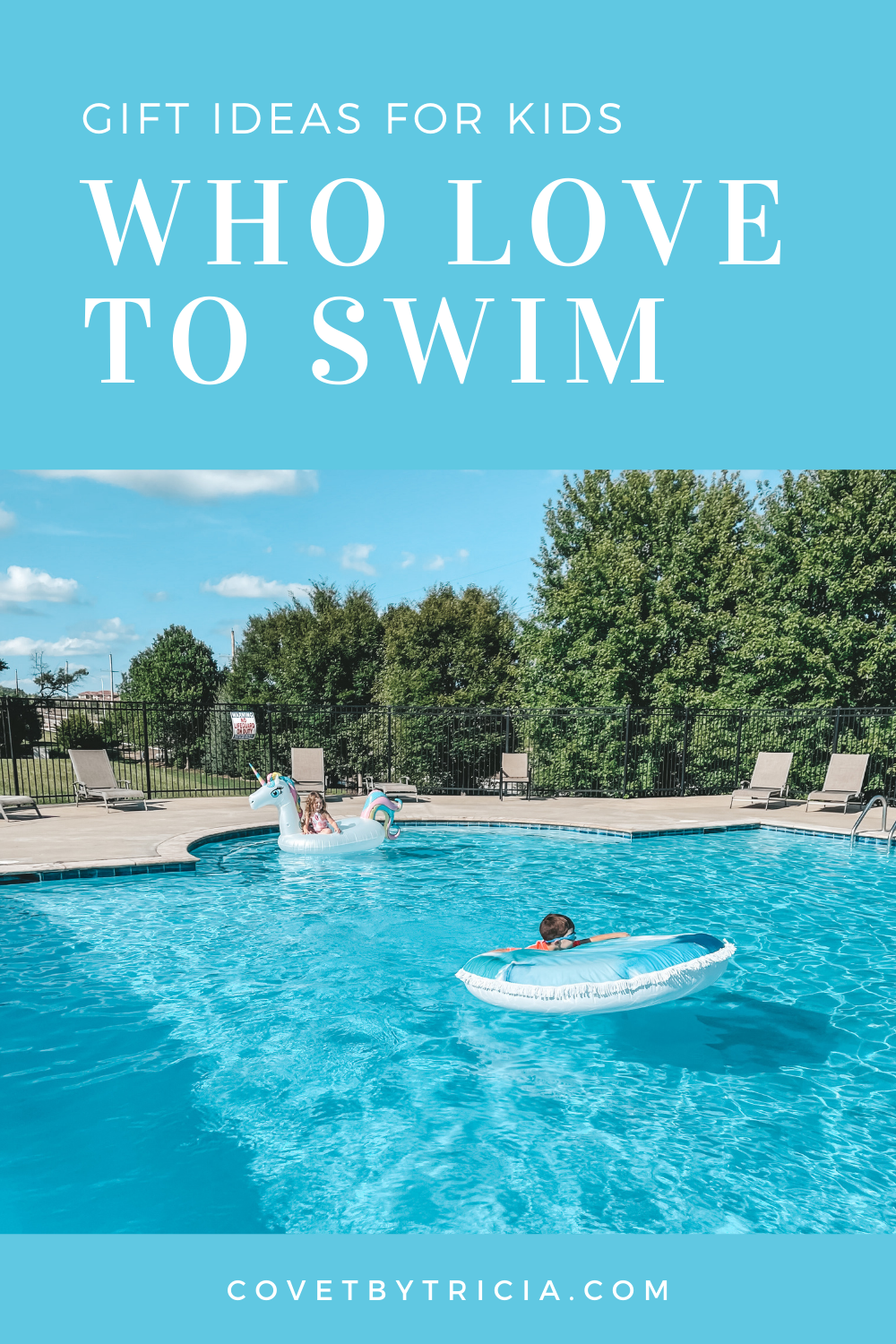 Pin this post on gifts for swimmers for later!
Read these next: