I love Crate & Barrel any time of year, but especially during the holiday season. Their decor is always spot on for my modern, minimalist style. I ordered a few things for holiday decor, so I thought I'd show you my picks for Crate & Barrel Christmas Decorations this year!

This post contains commissionable links.
Tap any item in the photo above to be taken directly to it!
Crate & Barrel Christmas Decorations 2020
I'm loving so many Crate & Barrel Christmas decorations for 2020. Like most of you, I get a ton of catalogs in the mail–and I put the majority of them straight into the recycle bin. But the C&B holiday catalog is one that I look forward to perusing every single year.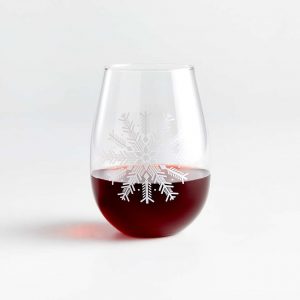 Snowflake Stemless Wine Glasses
The first thing I knew I had to order was these snowflake stemless wine glasses. The snowflake design is simple and classic and will go with any dishes you want to use for your holiday meals. (This is our Christmas china, but sometimes I use our wedding china for the holidays too!)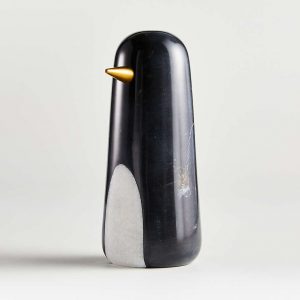 Marble Penguin
Next on the list was this marble penguin. How cute is he?! He's a bit of a splurge for me, but I love the minimalist design. I plan to keep him out in our living room year-round, as I think he will fit perfectly on our black and white shelves.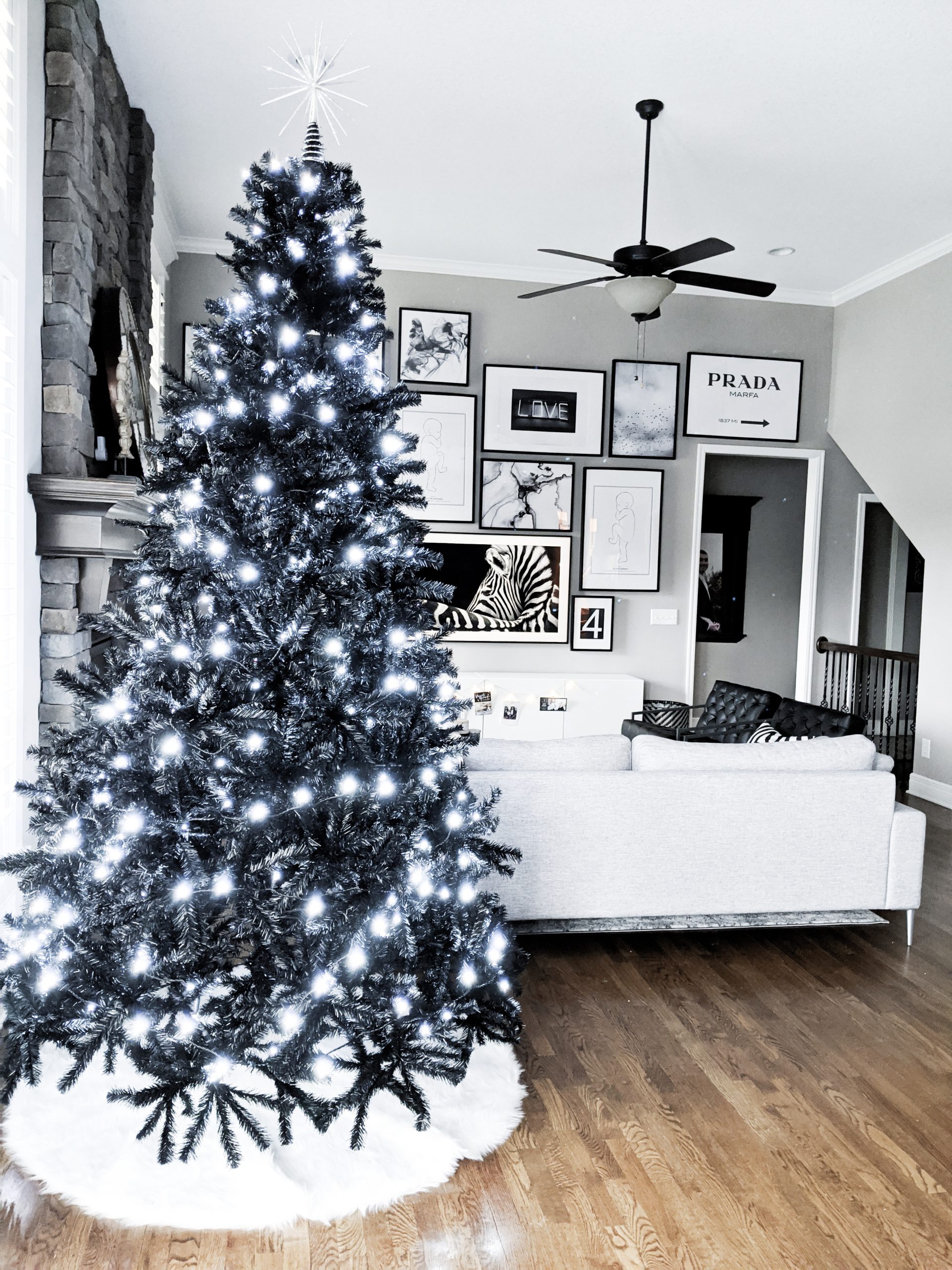 Glitter Silver 3D Star Tree Topper
I picked up this silver star tree topper last year and absolutely love it! I was so excited to see it back for the 2020 season. It looks perfect on our black Christmas tree. It's also offered in gold, if that fits your decor better.
Crate & Barrel Christmas Decorations 2020
If you follow me on Instagram, you know we already have most of our holiday decor up this year. With the way 2020 has been going, I figured we could use some extra cheer! Plus, I've started putting my decor up earlier since becoming more serious about blogging and working with brands. I've been shooting holiday-themed campaigns since October! No complaints here though, I love looking at our tree.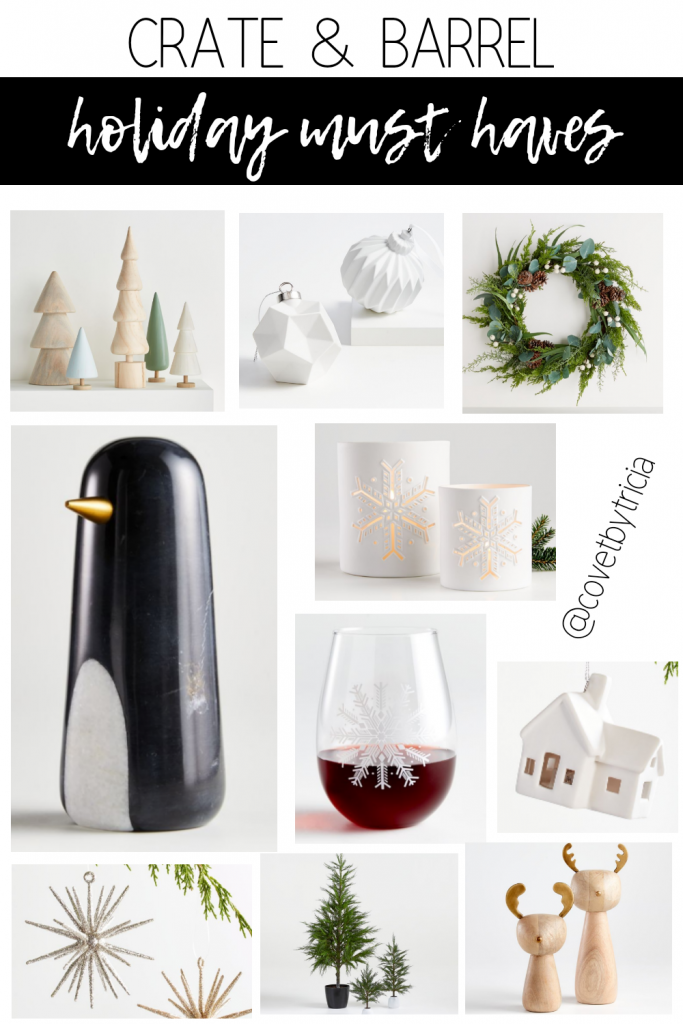 Pin this Crate & Barrel Christmas Decorations post to your holiday Pinterest boards!
Read these next: