Is it even fall if you don't visit a pumpkin patch? And are you even a blogger if you don't post the pictures online? I'm actually the worst at remembering to post pictures, so don't answer that last question. You wouldn't believe how many fully edited pictures and posts I have in drafts that I just never remember to push post on, then it gets to be way after the date and I feel weird posting months later, so I just don't. But anyway, let's not let that happen to these pictures! Read on for my Fun Farm Pumpkin Patch Kearney MO Reviews!
This post contains commissionable links. Please see the Legal page for more info.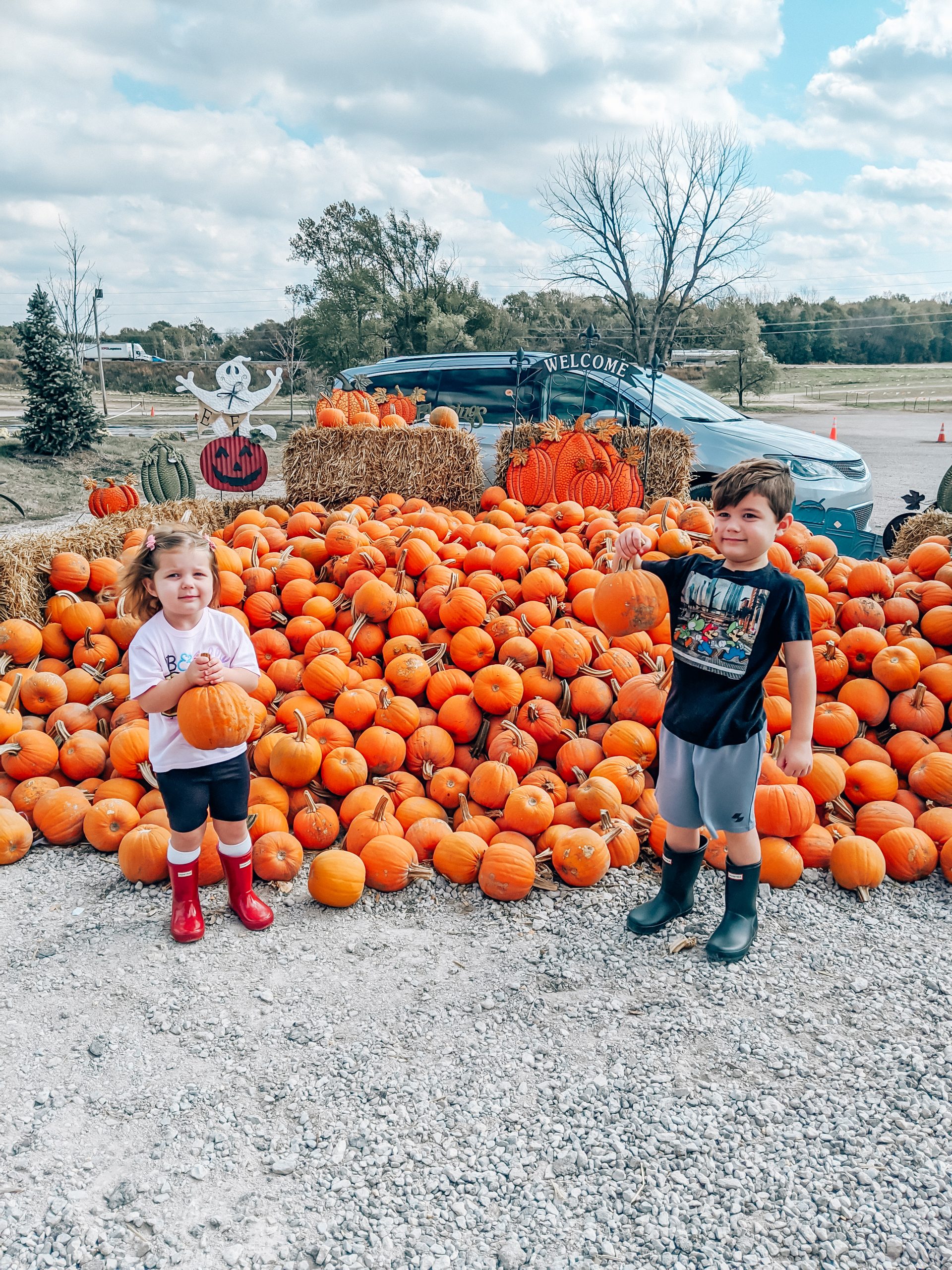 I always have my kids wear their Hunter boots to the pumpkin patch. They are so much easier to clean than regular sneakers, plus they help protect their legs from scratchy hay. (Of course, you could also have your kids wear jeans to protect their legs, but neither of mine will wear jeans. Kind of like me lol)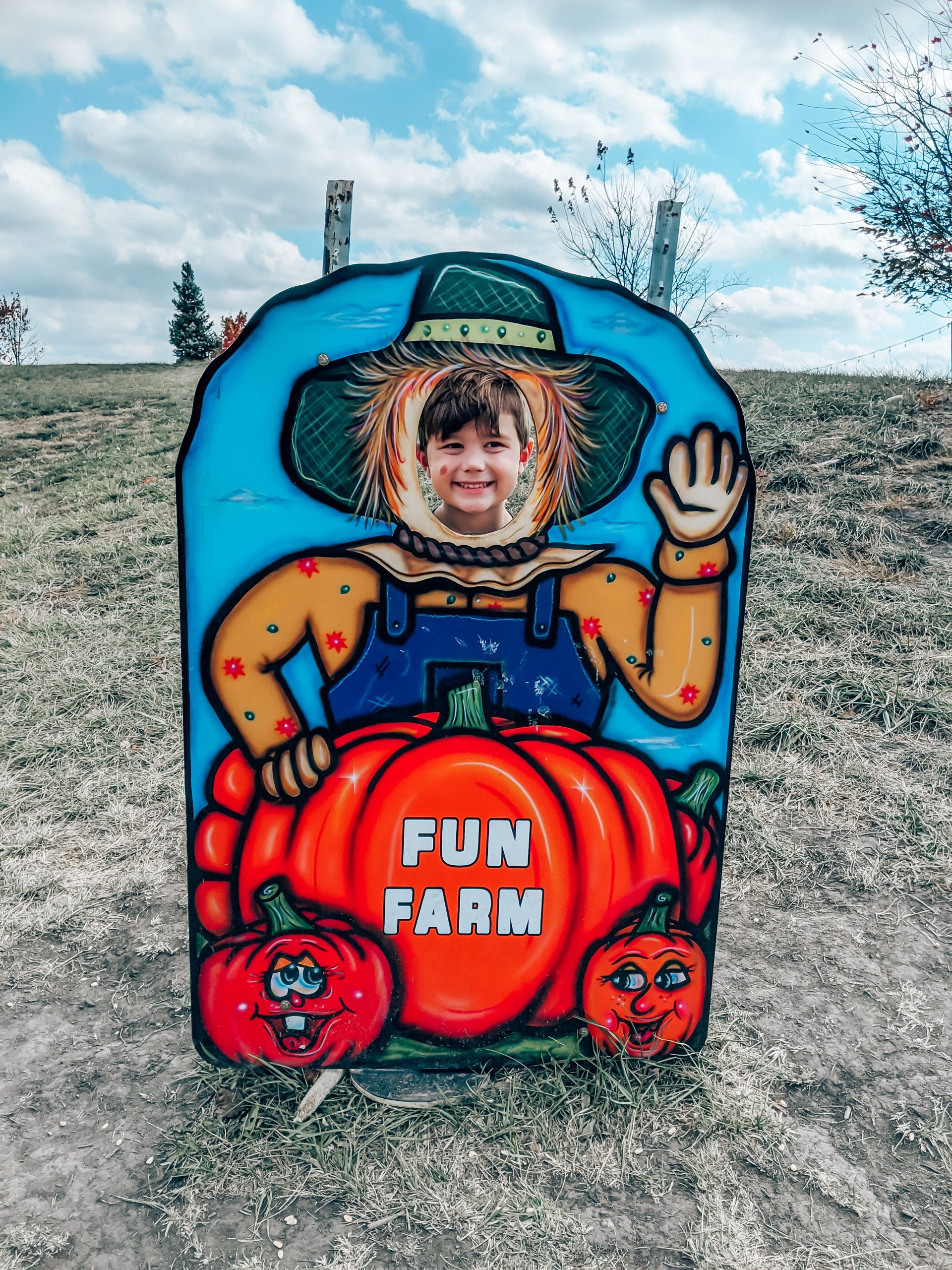 This was our first year visiting Fun Farm Pumpkin Patch in Kearney, MO. We usually do Pumpkin Hallow at Deanna Rose Farmstead (that post is from 2017; here we are in 2018 and again in 2019), but they didn't open this year. We've also done Johnson Farms a couple times, as well as Schaake's in Lawrence and the Louisburg Cider Mill. Plus we usually pick apples at Cider Hill. So, we've made the rounds for fall activities in Kansas City! I love exploring new places. The Fun Farm was a huge hit with my kids, so I'm sure we will be back!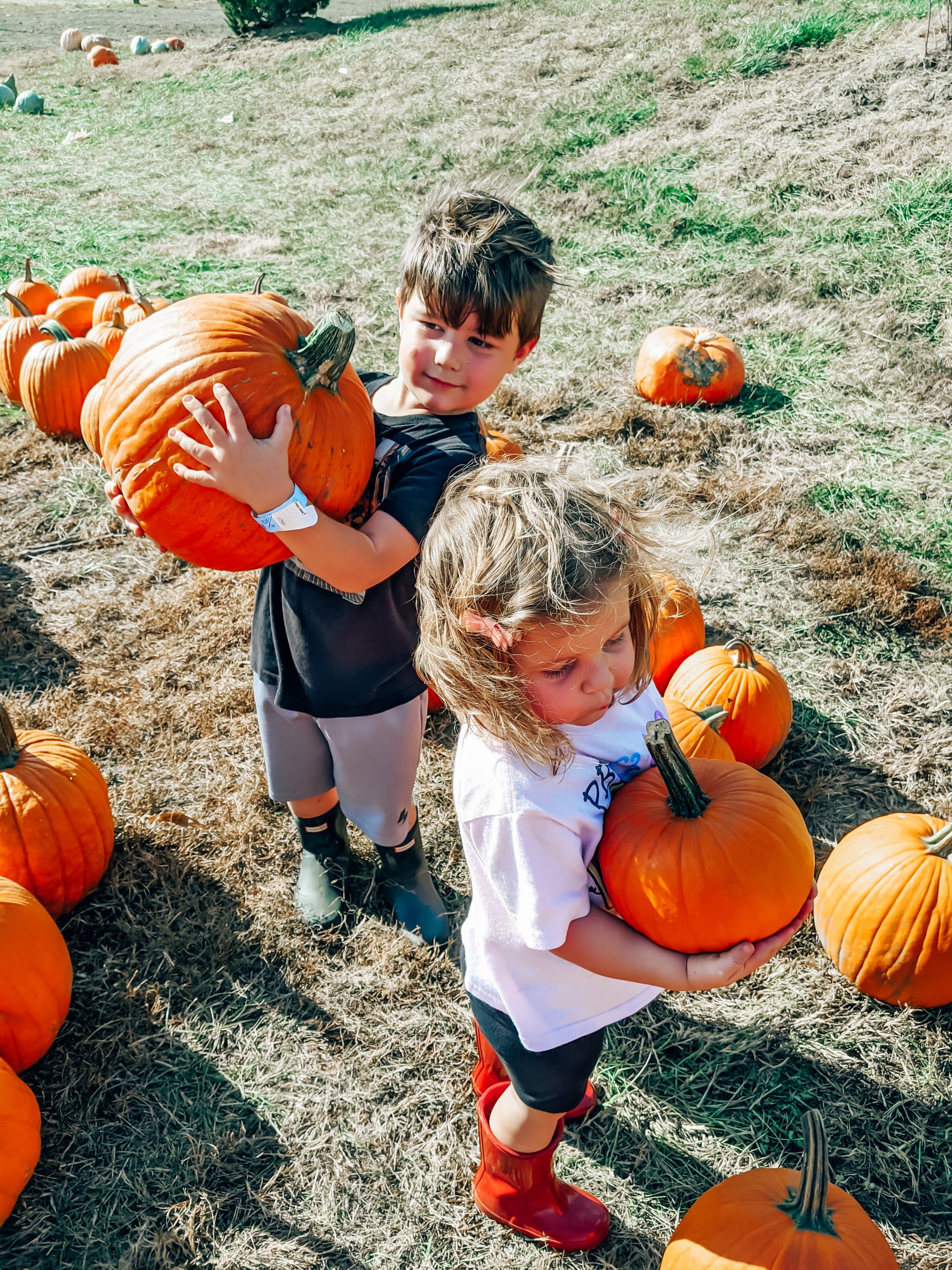 In addition to picking pumpkins, Fun Farm has a TON of activities for kids of all ages! My kids selected pumpkins from their pre-picked area, but you can also take a hayride and pick your own pumpkins.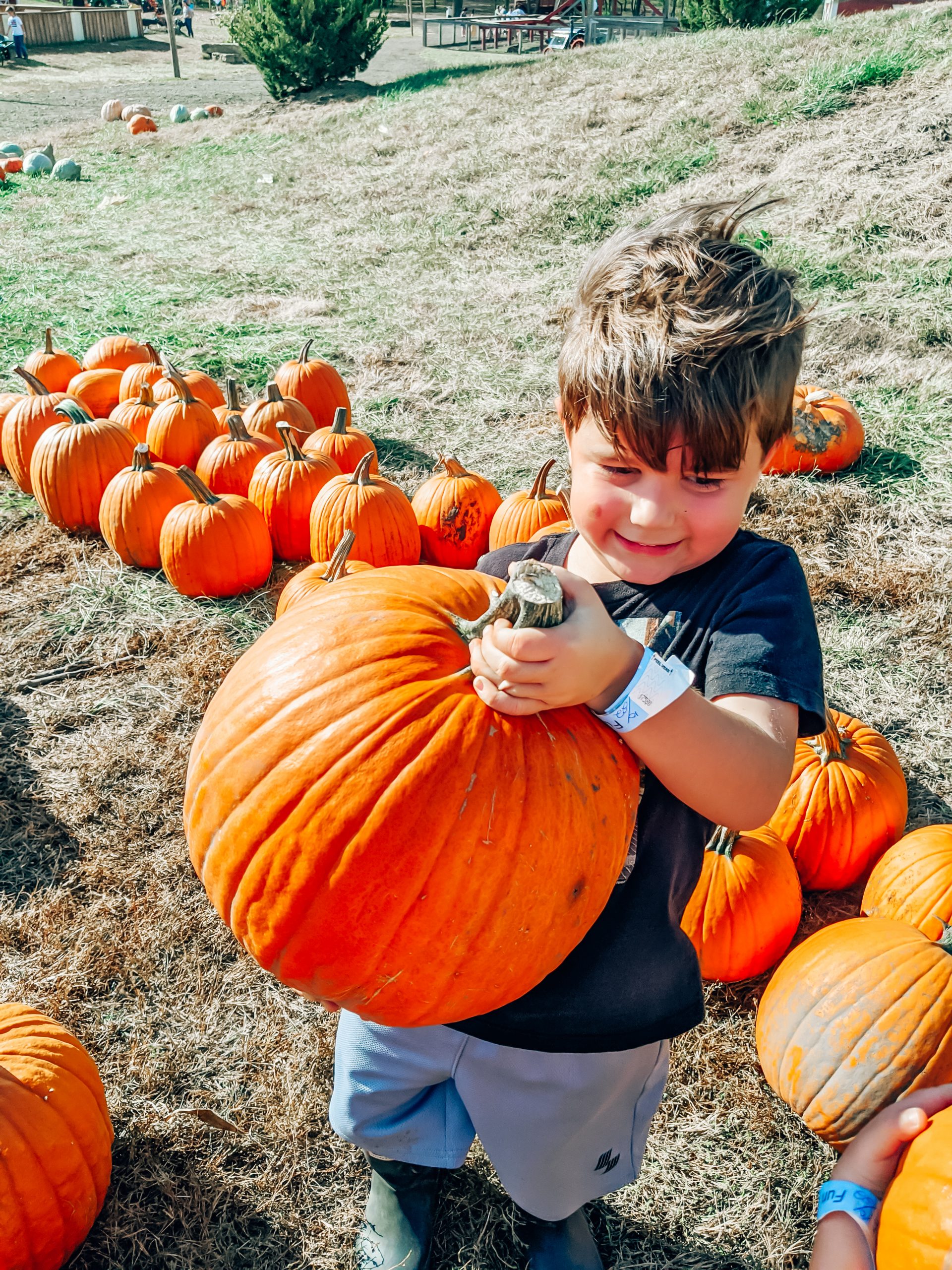 Colton wanted to pick the biggest pumpkin he could find! After seeing some of the huge ones he came up with, I gave him a rule that he had to be able to carry his own pumpkin. So, here he is with the winner, the biggest and heaviest pumpkin his little 5 year old body could handle.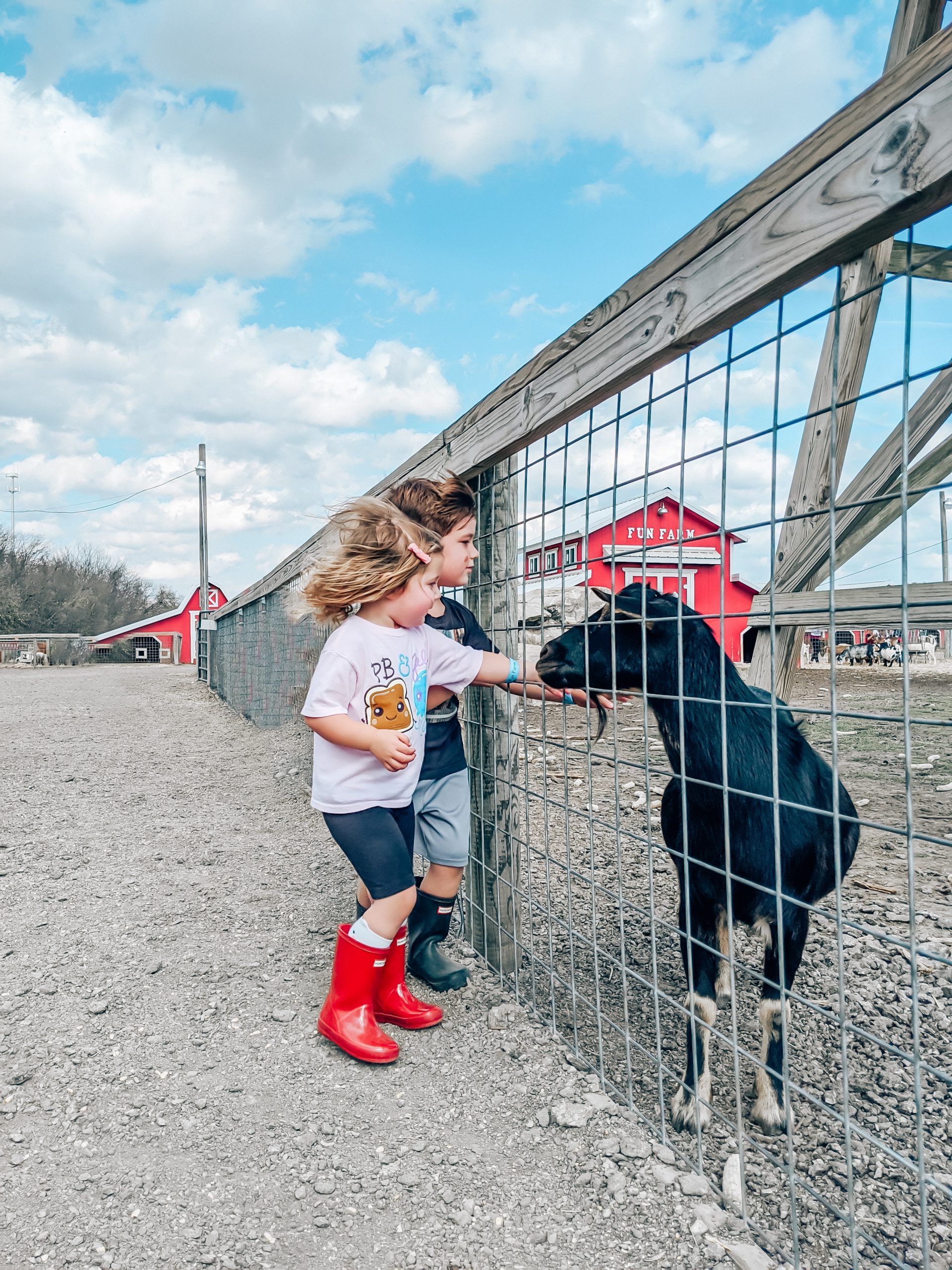 Fun Farm Pumpkin Patch also has its own petting zoo. My kids loved looking at the different animals!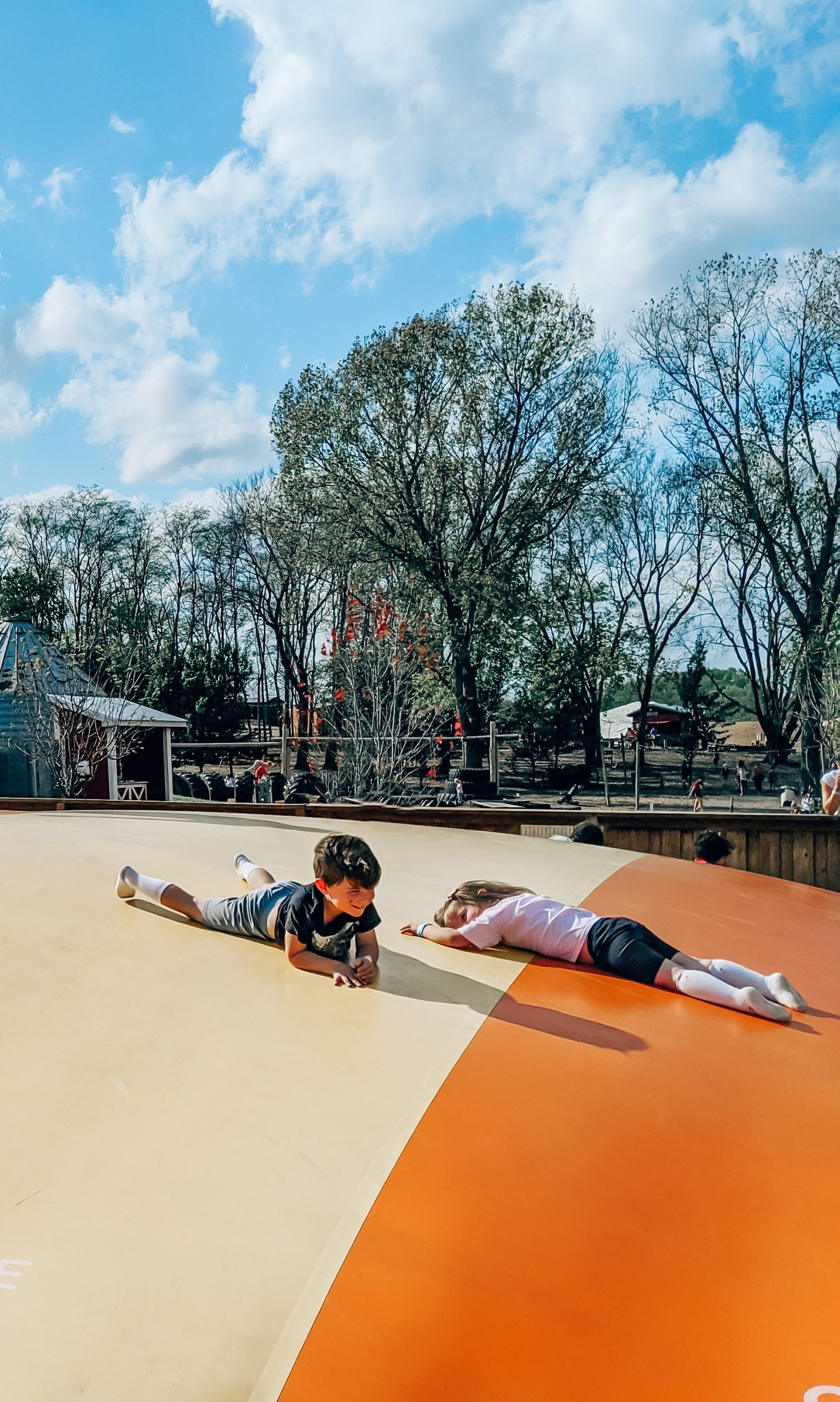 The jumping pad was lots of fun, too. Colton used to love going to this place in Lawrence that had a jumping pad, but they're permanently closed. So, he was really excited to jump on this one (although the photo shows him laying down lol).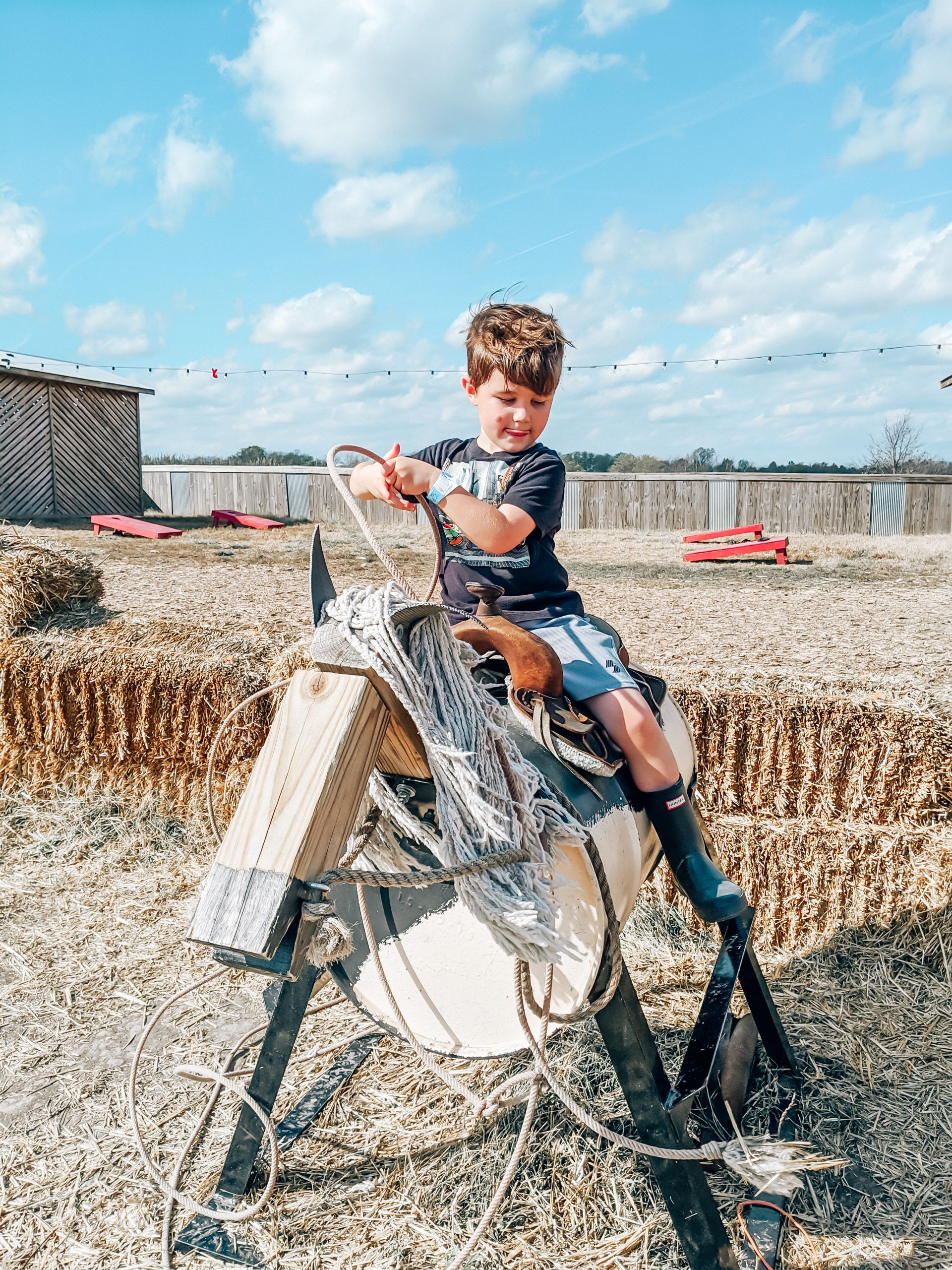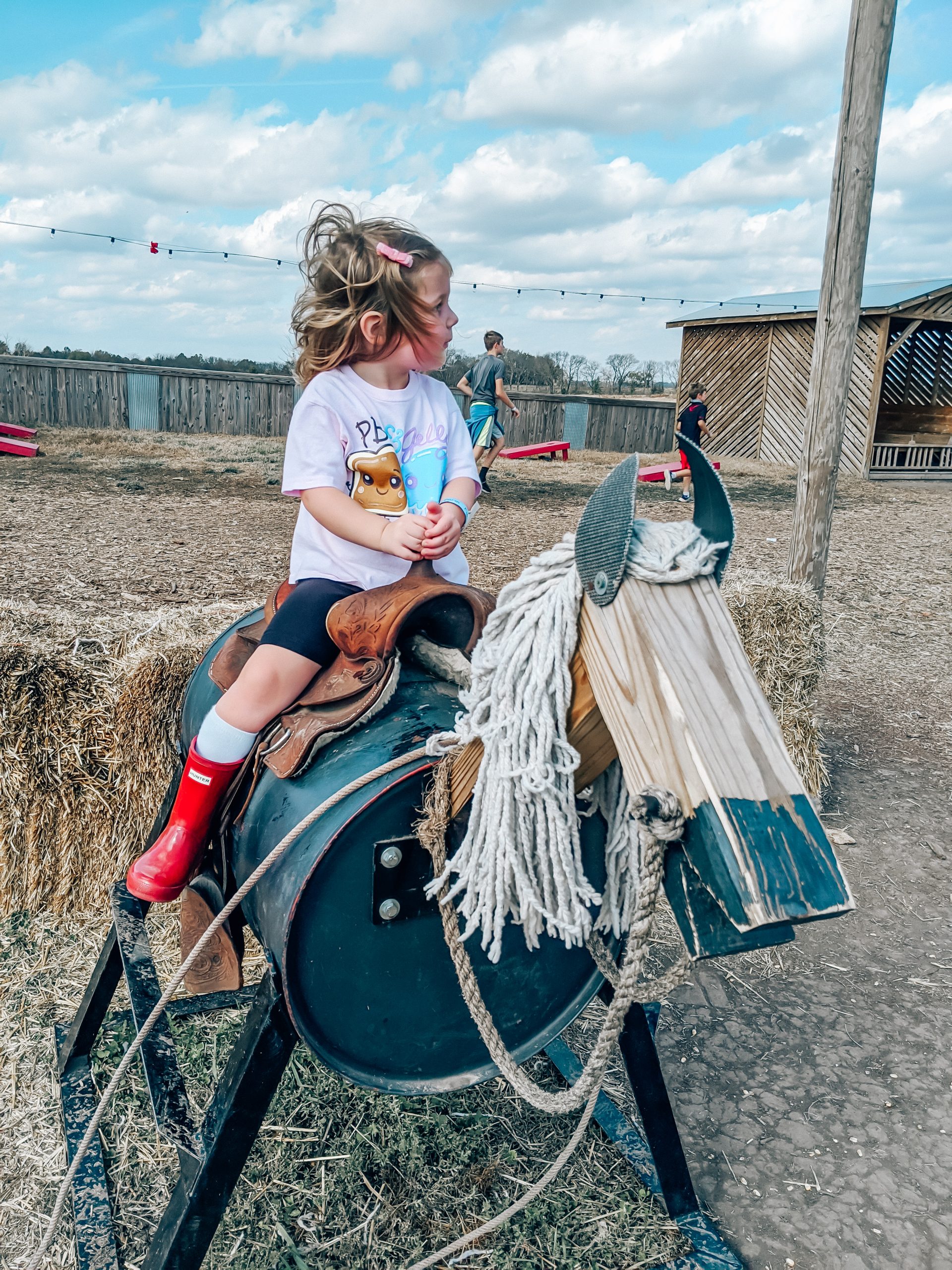 How cute are these little horses? They were even able to practice their lassoing skills. I felt like we were on an episode of Pioneer Woman.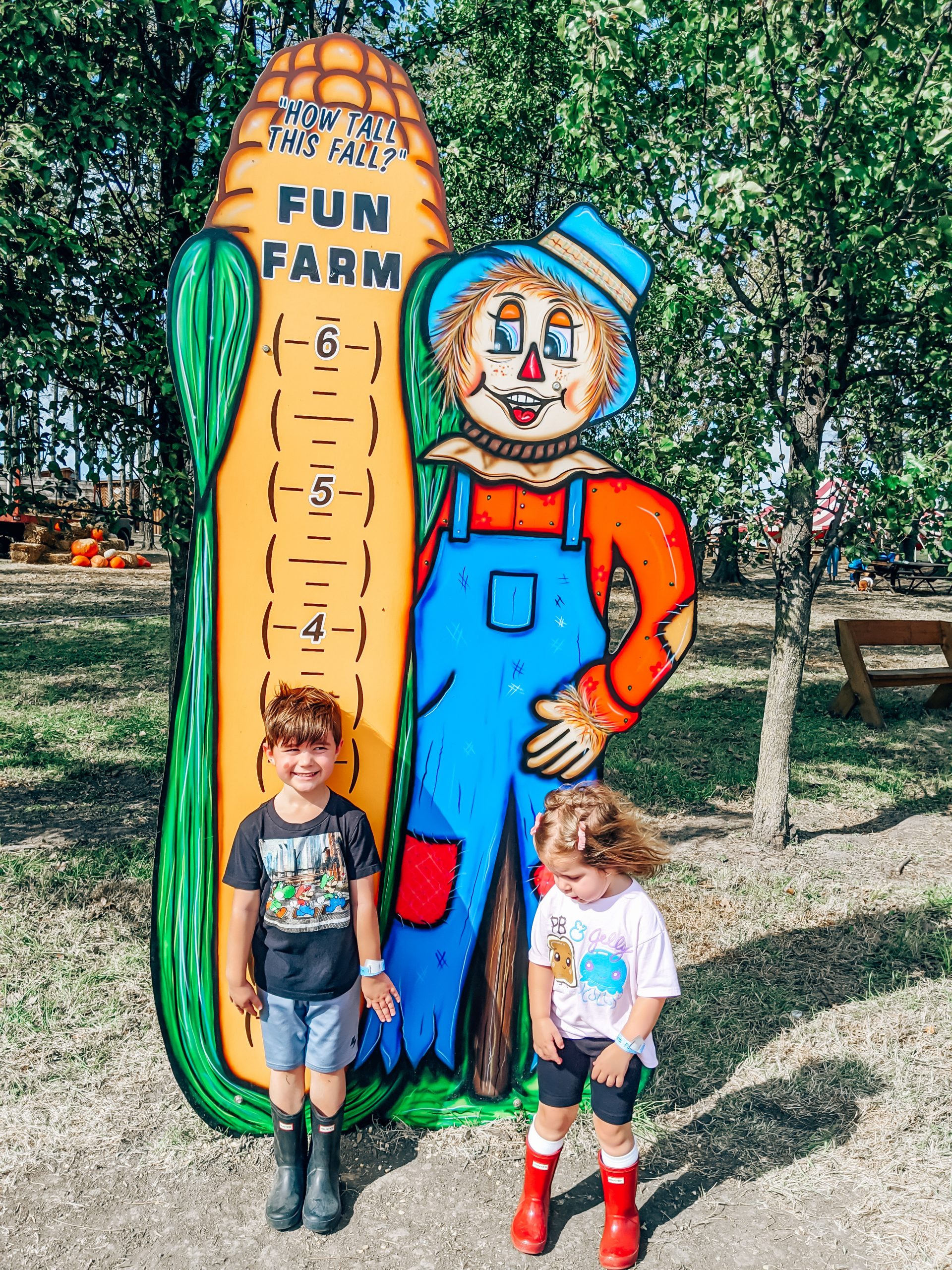 Gotta get the traditional "How Tall this Fall?" picture. Although Blair wasn't really into it this year. She was too busy exploring!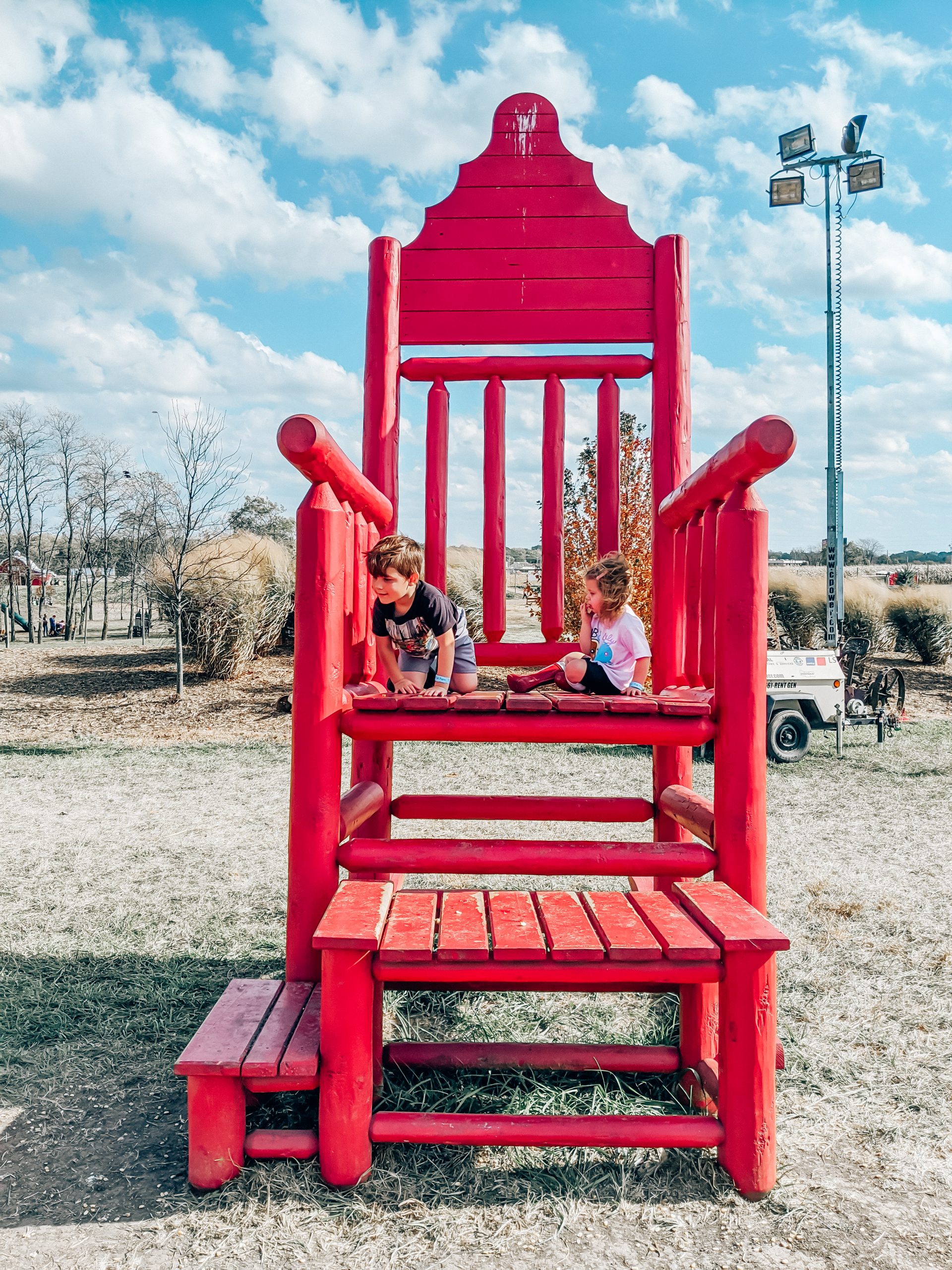 Lots of great photo ops at Fun Farm Pumpkin Patch!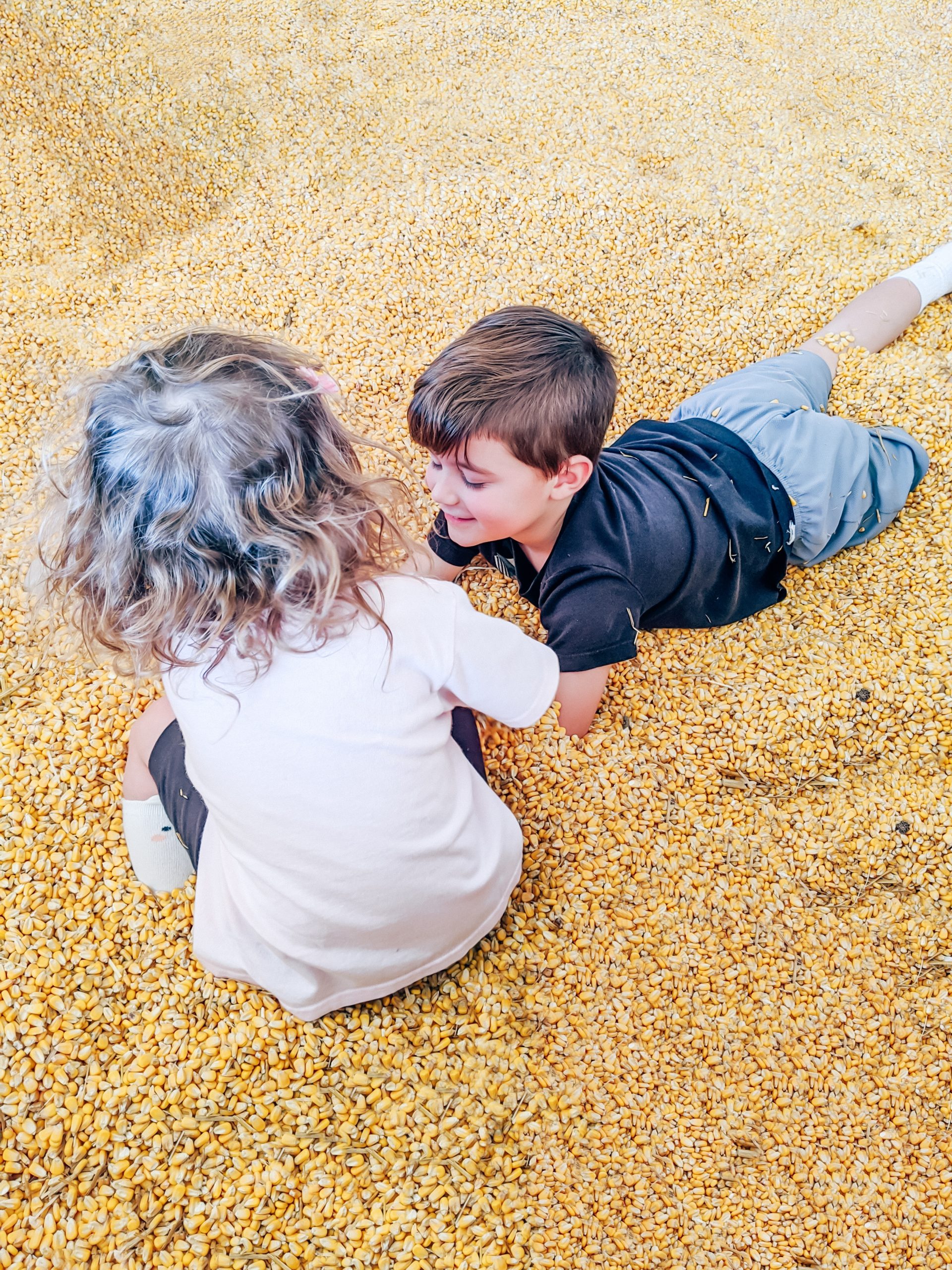 The absolute highlight for my kids was the corn pit at Fun Farm Pumpkin Patch. They probably spent an hour in here–and would've stayed in longer if I had let them!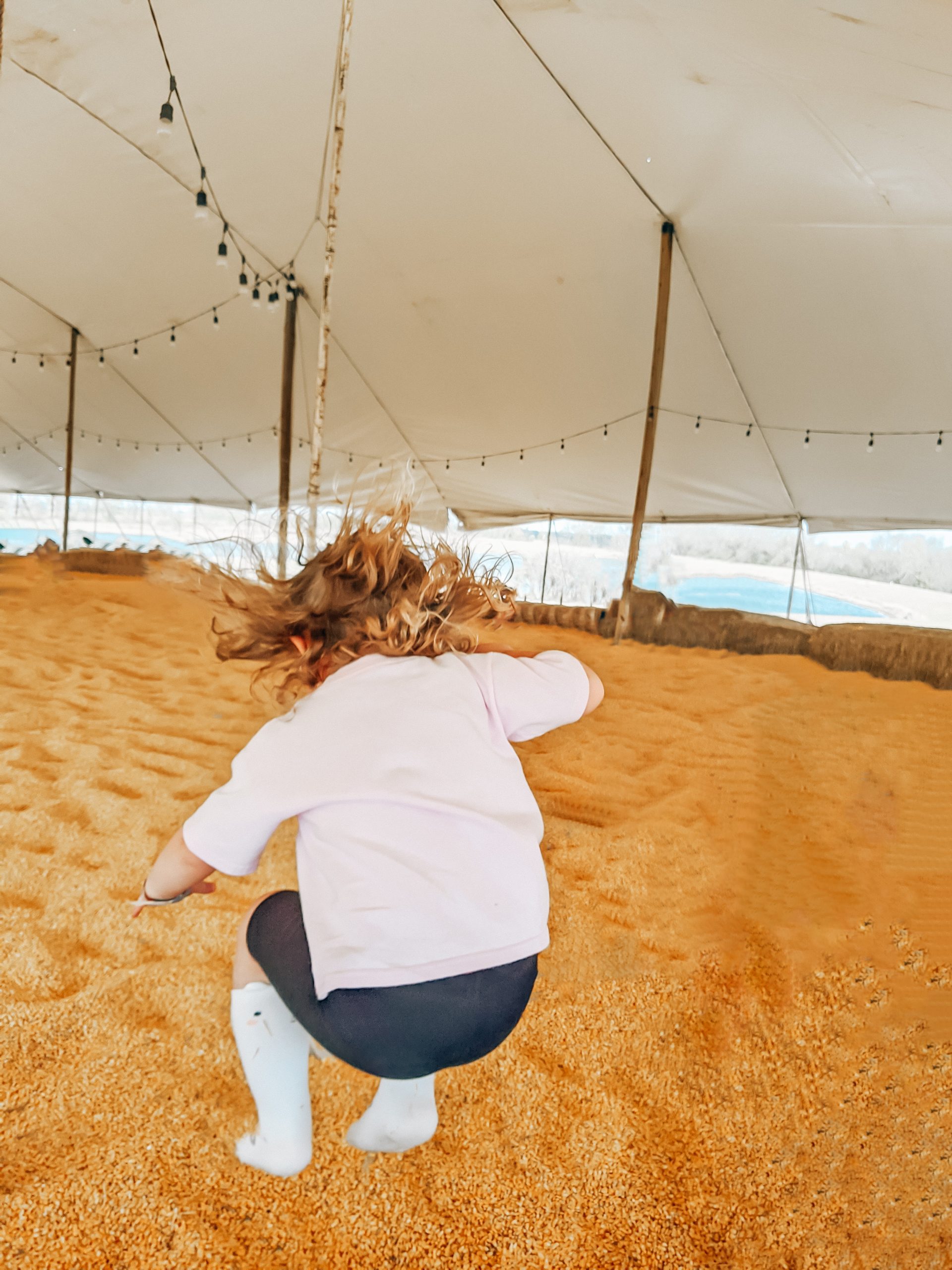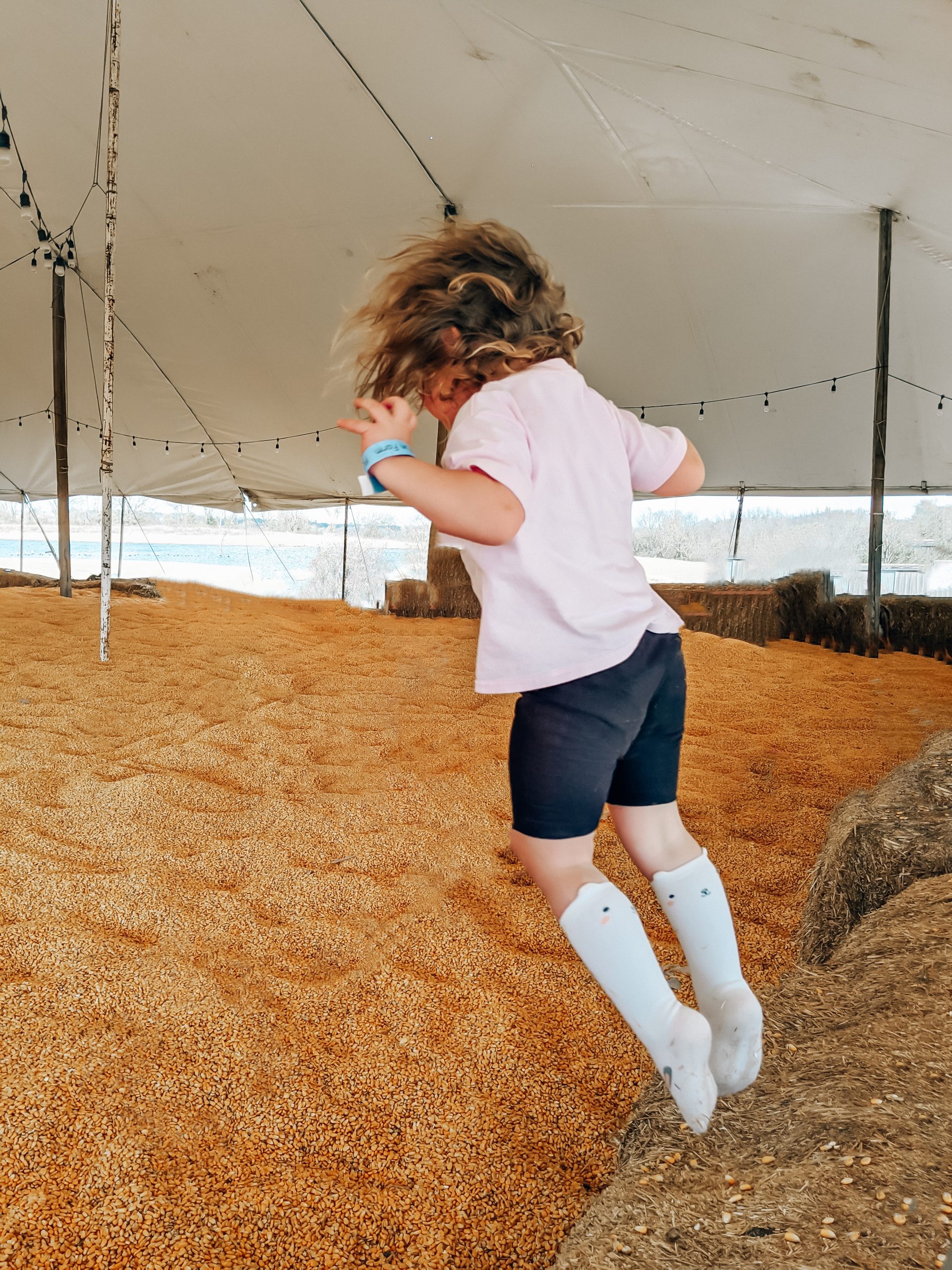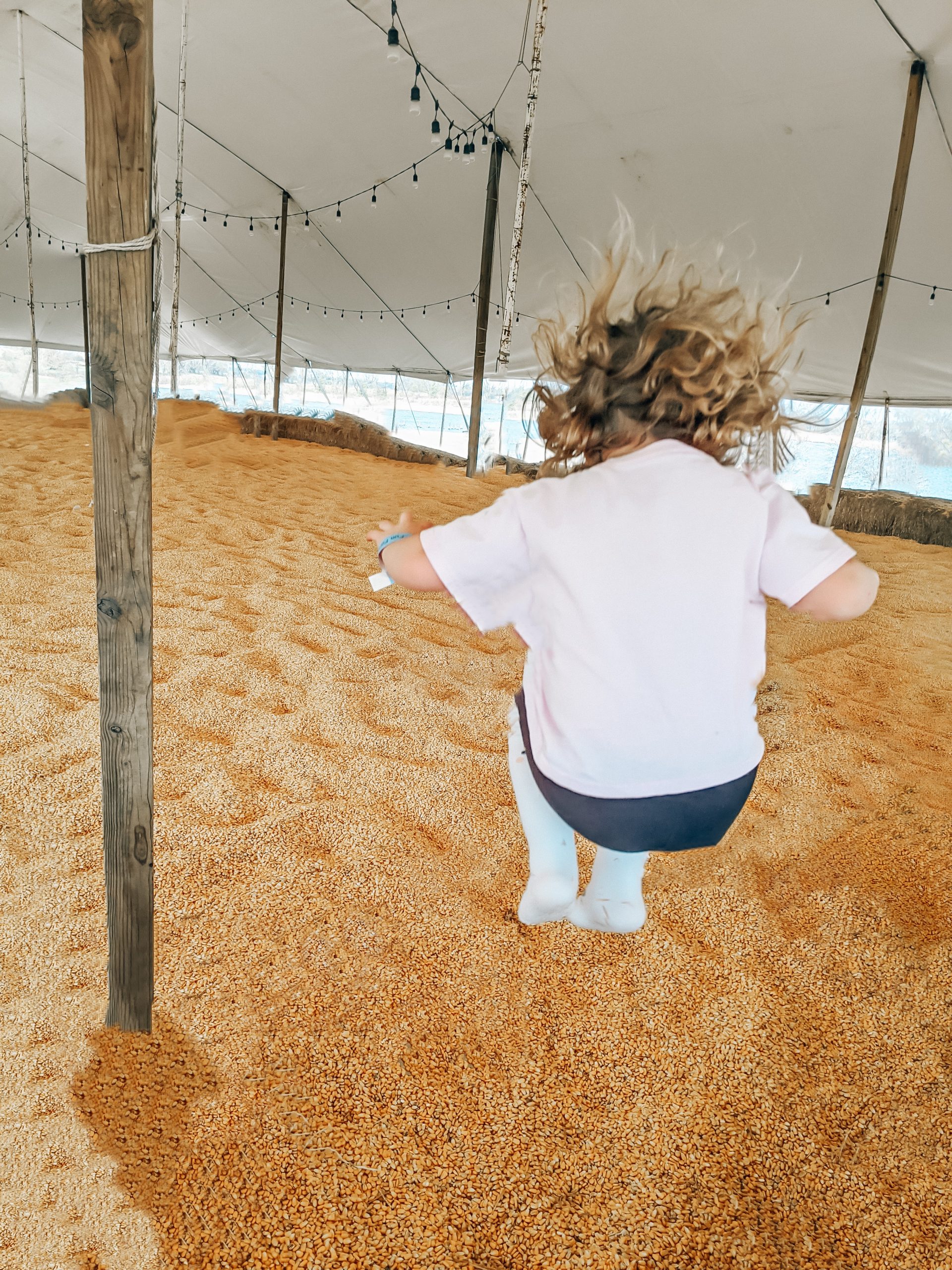 Took some pretty cool pictures of Blair jumping into the Fun Farm corn pit. Not bad for a cell phone camera! (This is the phone I was using, if you're curious. The camera is amazing!)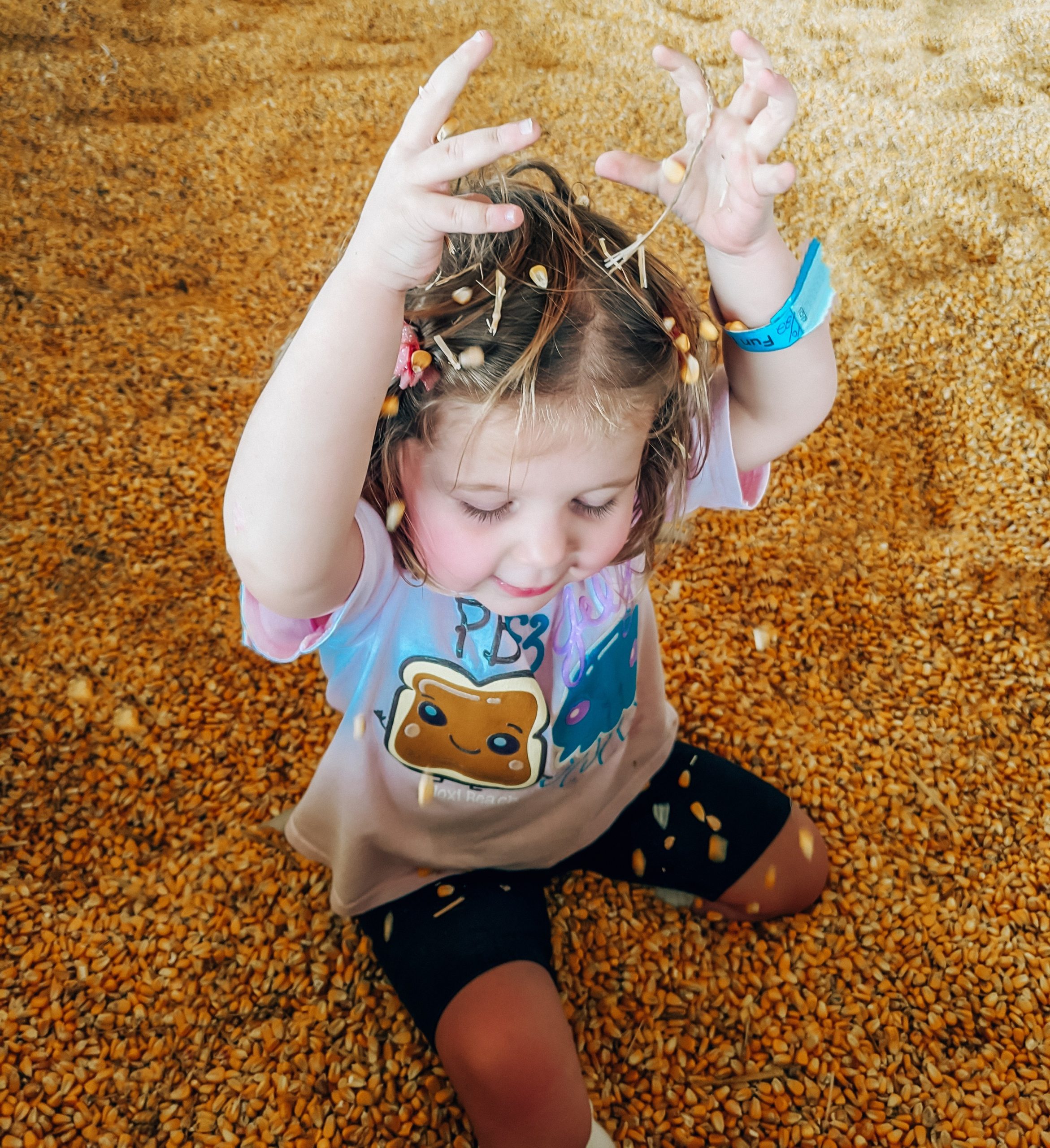 There's some more activities that I don't have photos of, so I'll list some of them for you. My personal favorite was a huge hill everyone could slide down. The kids wanted me to slide with them, which was lots of fun! There's also a lot of classic carnival-type games to play, like testing your strength, bean bag toss, etc. And some truly amazing play houses, swing sets, and more. You could easily spend a whole day at Fun Farm and not even do everything. If it was closer to home, we would've gone back a second time this season! But it's about an hour drive from our house, so we'll have to settle for going back next year.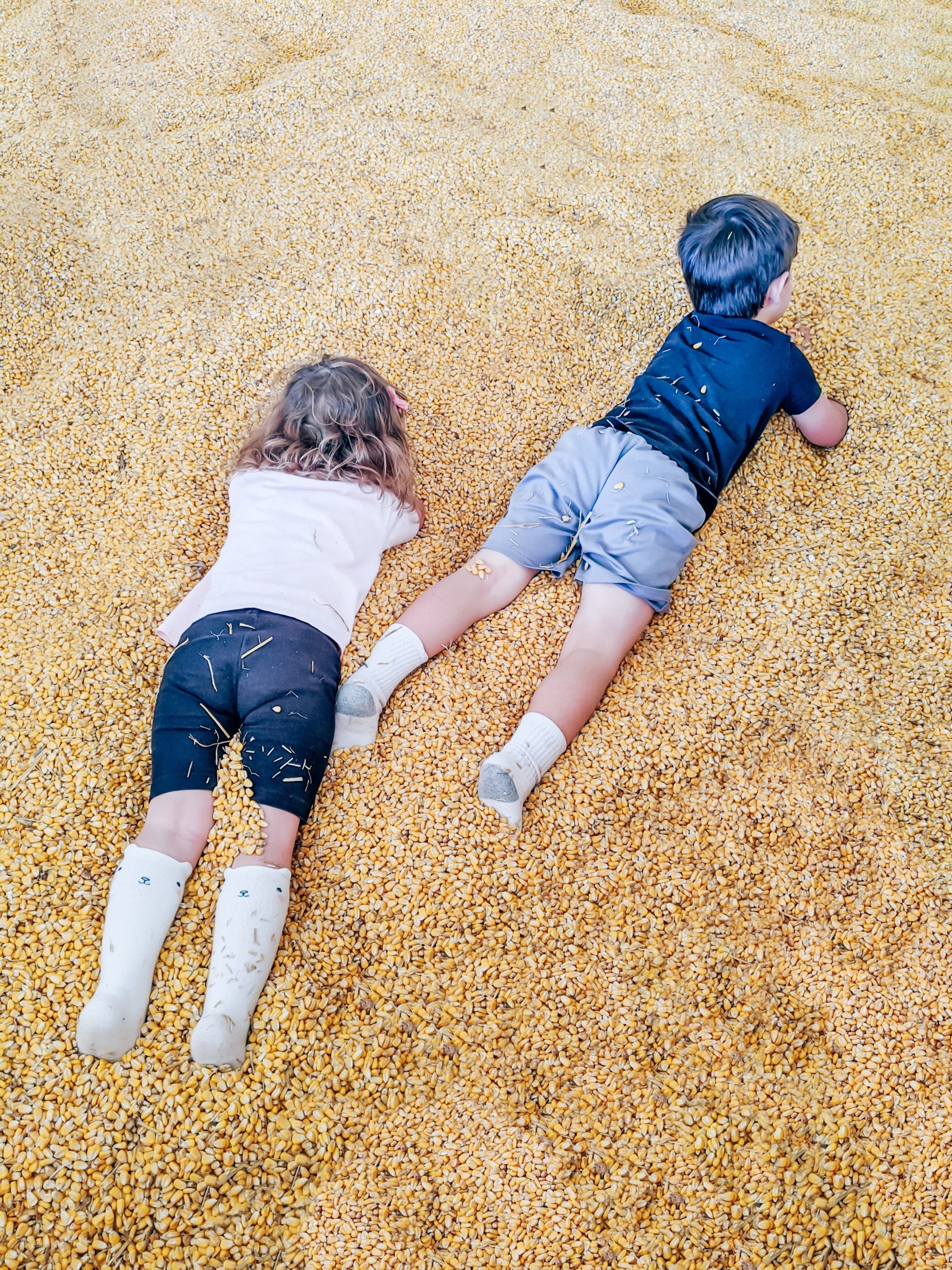 I know my kids will be looking forward to frolicking in the corn again next year!
Hope my Fun Farm Pumpkin Patch Kearney MO reviews were helpful! If you have any questions about Fun Farm, feel free to ask in the comments below.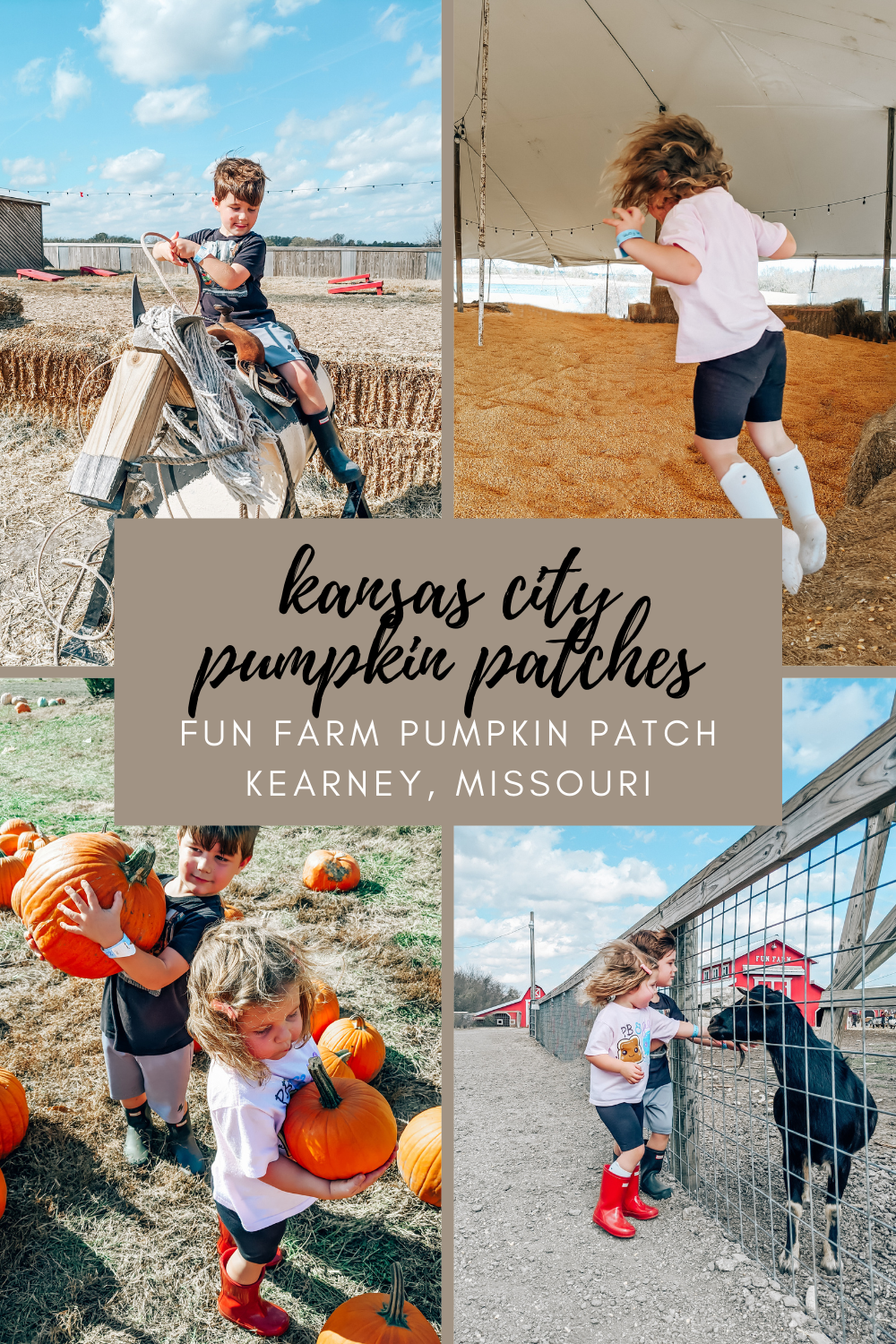 Pin these Fun Farm Pumpkin Patch Kearney MO reviews to your Fall Pinterest boards!
Read these next: