I received a complimentary watch in exchange for promotion on this post and social media. This post contains affiliate links. Please see our Legal page for more information.
Need a great gift idea for your husband's birthday? Get inspiration from this curated list of best gifts for husband's birthday!
Husbands are notoriously difficult to shop for, am I right? I can shop for my son and myself all day (just ask my husband!). But for some reason, I always struggle with gift ideas for my man. I know I'm not the only one, so I put together this list of five best gifts for husband's birthday to give you some creative gift ideas.
1. JORD Wood Watch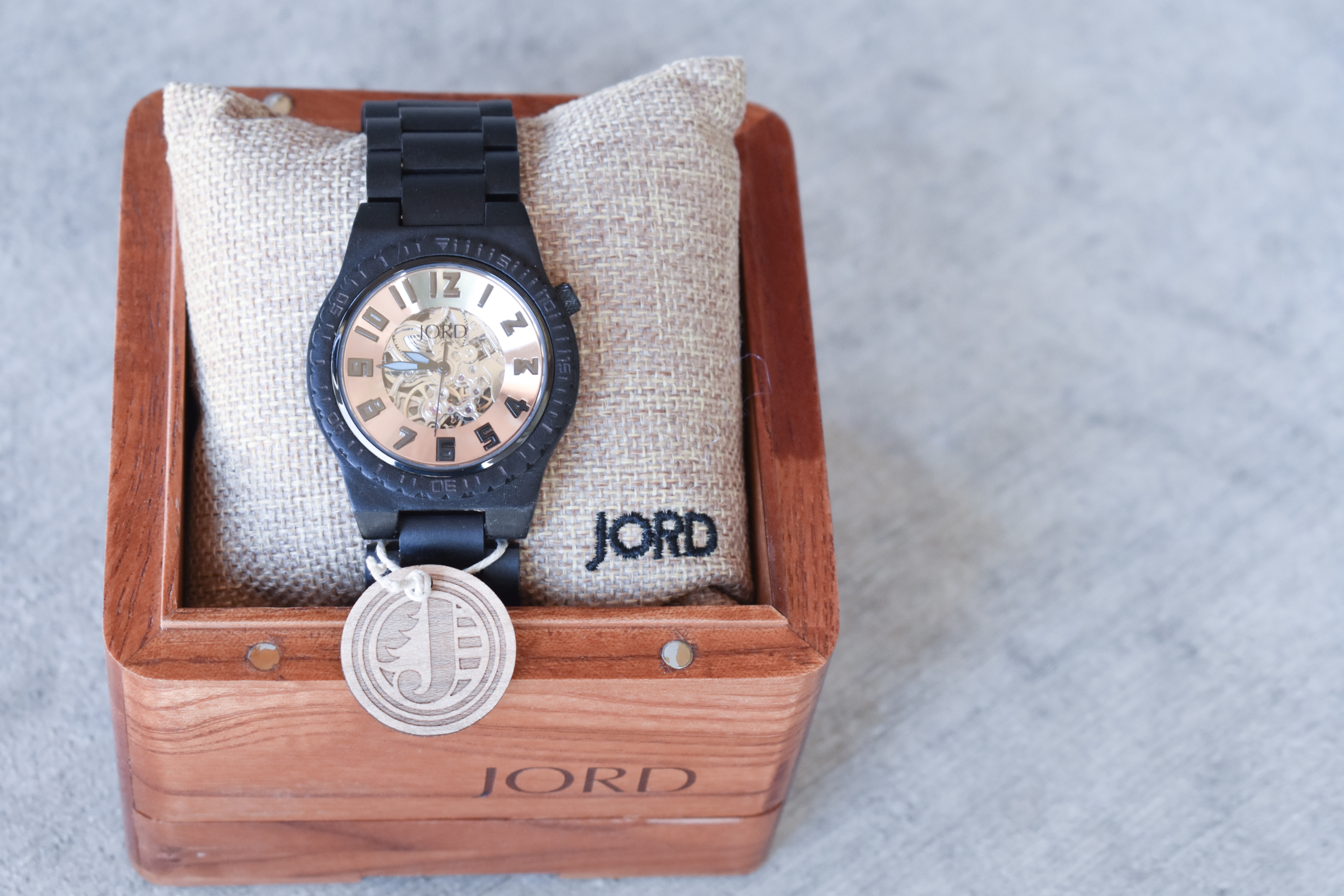 A men's watch had been on my mind for awhile, but I could never find the right one to give my husband. I wanted something that he could wear dressed up for the office or dressed down on the weekends. I also wanted a unique watch that would stand out on his wrist. When I found JORD wood watches, I was immediately impressed with the company's selection. JORD offers several different styles of men's and women's watches made from more than 10 different woods.  I chose this watch for my husband because of its versatility. It looked like it would go with just about anything that he wore.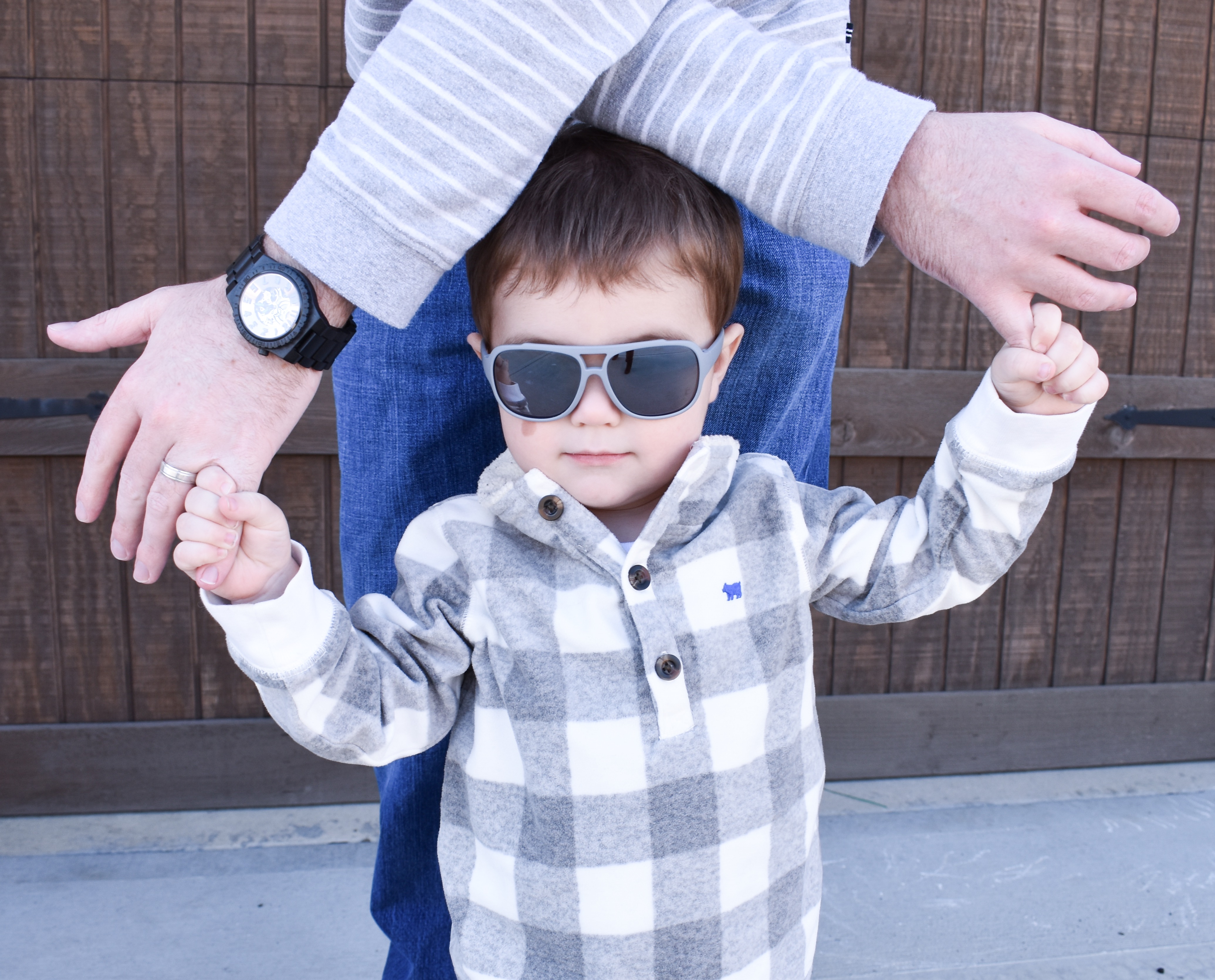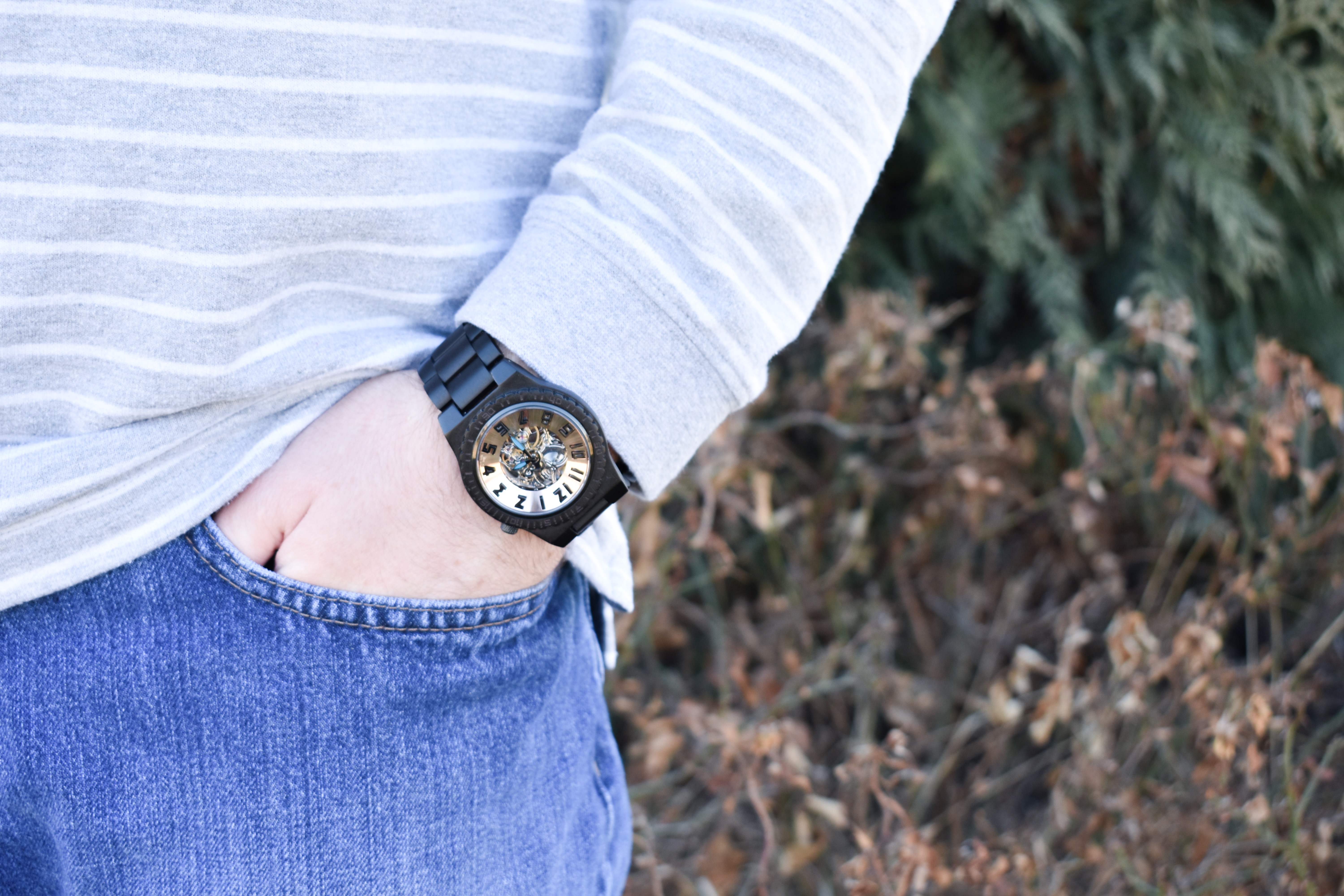 I think I was right, because my husband has worn his JORD wood watch every day since he got it! Wife win!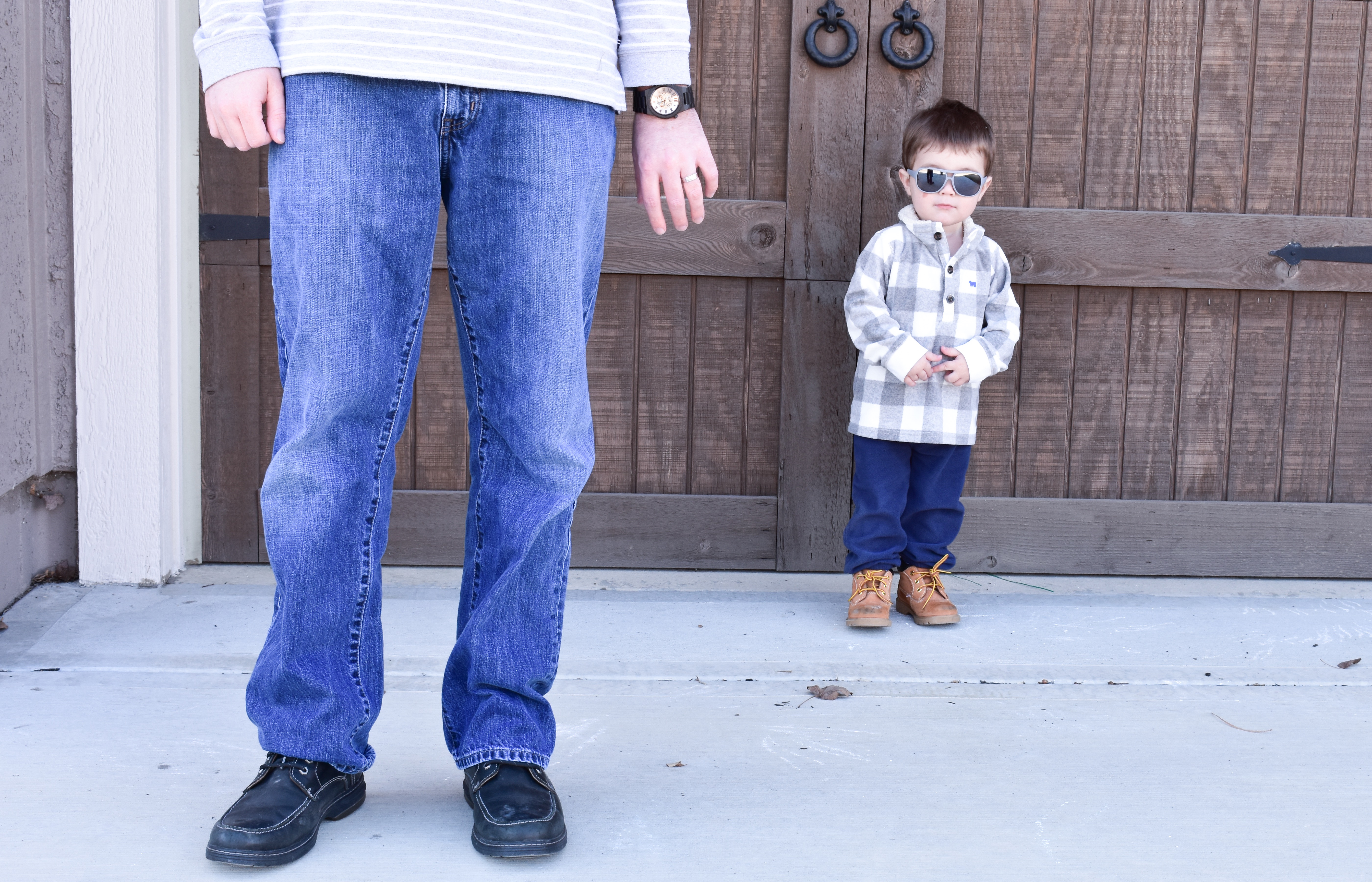 Colton picked out his own outfit to match his daddy's: grey and white sweater, blue pants, and boots. He wants to be just like his dada. In fact, he's even been asking for his own watch since my husband has been wearing one so often!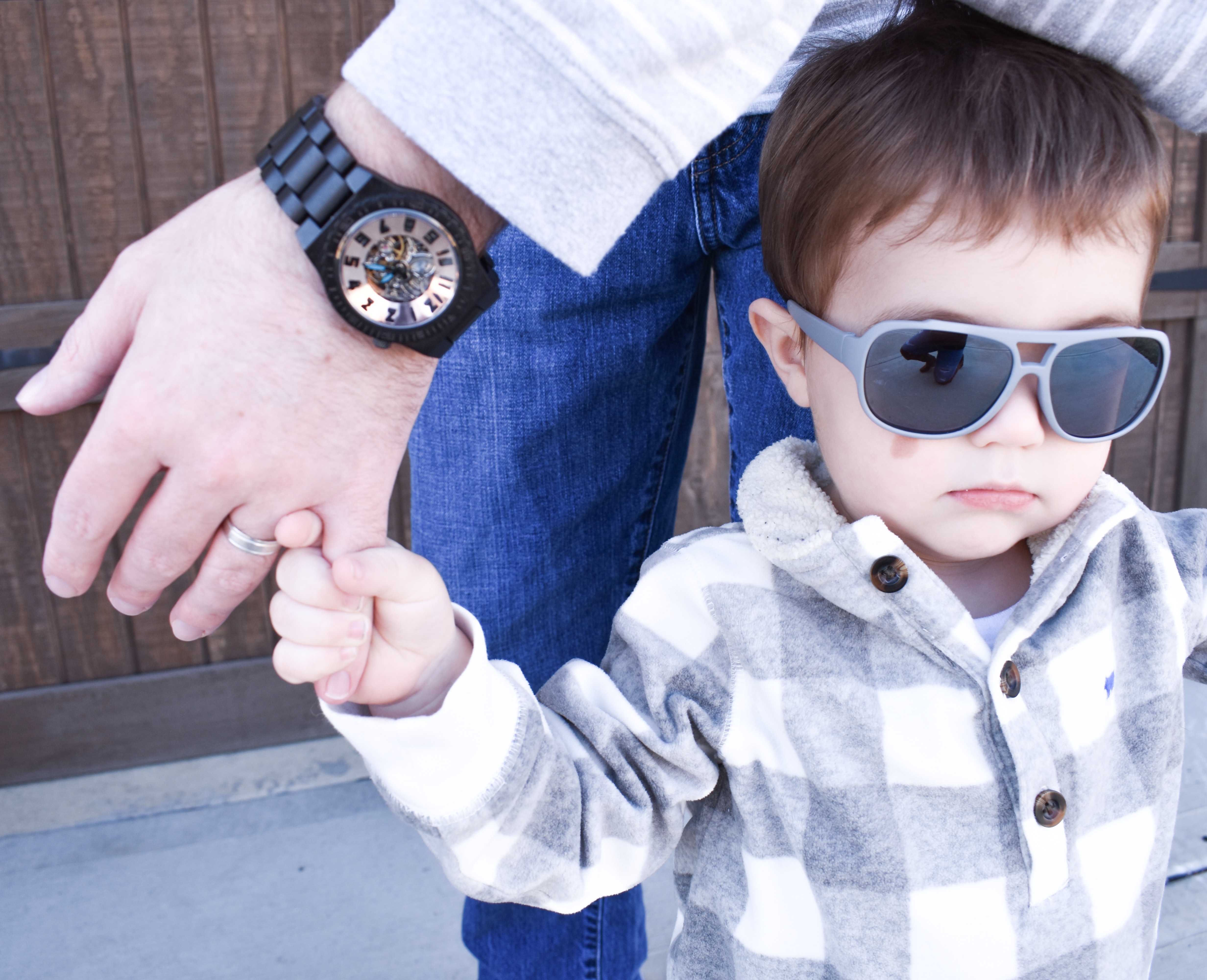 Many of JORD's watches, including my husband's, feature self-winding automatic mechanical movements. That means no more trips to the jeweler to get watch batteries replaced!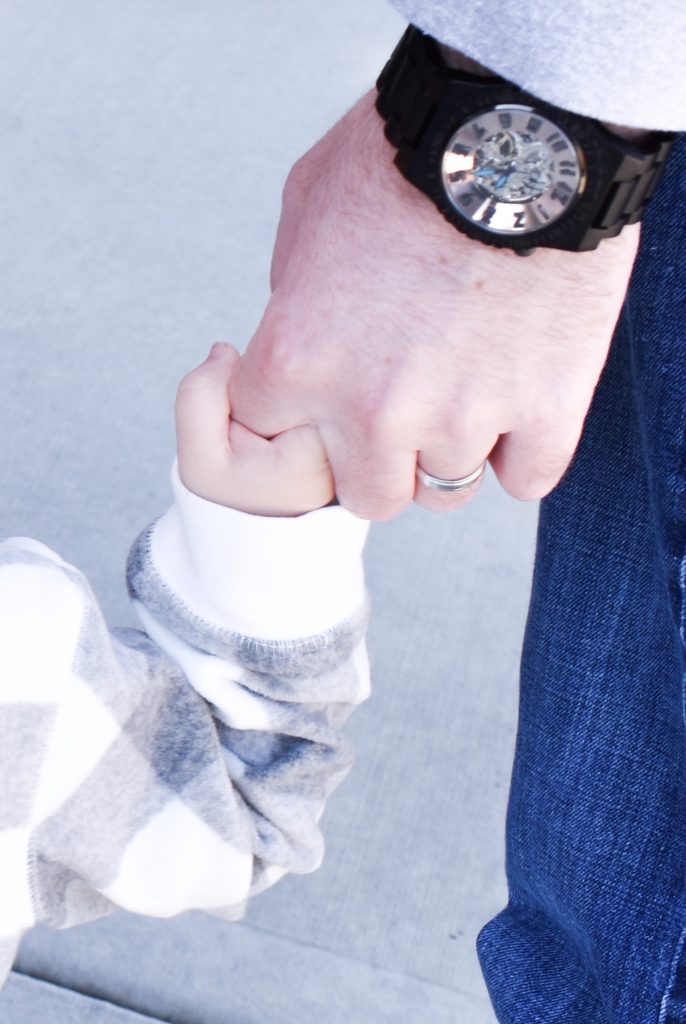 Looking at this picture makes me think maybe I do need to get a tiny watch for that sweet little boy wrist.
Mamabops and JORD have teamed up to offer $100 off a cool watch from JORD to one lucky reader! Click here to visit JORD's website and enter the giveaway. Everyone who enters will receive a coupon code good for $25 off of one of JORD's unique watches! The giveaway will end on March 19, 2017 at 11:59 p.m. CST and codes will expire on May 31, 2017.
2. Framed Family Photo
In my experience, most guys don't spend a lot of time decorating their office space. When we were newlyweds, I gave my husband a framed wedding photo to display in his office at work. We had professional family photos taken once our little guy came along, then my husband asked for a framed family photo for his office. He says seeing our faces brightens up his work day (he's a keeper!). If you don't have any recent professional family photos, use a snapshot from a vacation or even a selfie. Or, grab a tripod and your camera or smartphone and get a few shots! The memories represented in family photos are by far one of the best gifts for husband's birthday.
3. Amazon Prime Subscription
My husband absolutely hates running errands. He can't stand stopping to pick things up on the way home from work, nor does he like fighting weekend crowds. I really don't blame him! We signed up for Amazon Prime
this year and haven't looked back. I love getting baby essentials like diapers, wipes, and food pouches delivered to our door with free 2-day shipping! In the few months we've had Prime, my husband has ordered everything from a stud finder to potato chips. Whenever I mention needing something, his first words are, "Did you look on Amazon?" Visit Amazon to start a free 30-day trial of Prime
or gift a 1-year subscription
.
4. Romantic Dinner at Home
What man doesn't enjoy coming home to a delicious home-cooked meal? You can find recipes for beginner to advanced cooks on Pinterest. I have lots of yummy ideas on my boards, if you need some inspiration.
[pinterest_profile] If you're short on time (or cooking ability), pick up a to-go order from one of his favorite restaurants. Set a romantic mood by dimming the lights and adding some candles.
5. SiriusXM Radio Subscription
For any husband who has a long commute, sits in traffic, or travels regularly, SiriusXM Radio
is a lifesaver. The satellite radio service offers more than 150 different stations spanning music, news, sports, and talk. Many stations have no commercials, which is my favorite part. Plus, no more losing radio signal while traveling!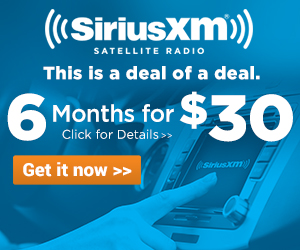 Don't forget to pin this list of husband birthday gifts for future shopping!
What do you think are the best gifts for husband's birthday? What would you add to this list?