This discussion on fall family fun at the pumpkin patch is part of a shop that has been compensated by Collective Bias, Inc. and its advertiser. All opinions are mine alone. #ThinkOutsideTheWipe #CollectiveBias
My birthday is at the beginning of October, so it's the perfect time for some fall family fun! Since we've had little ones, my birthday tradition has been to visit the pumpkin patch. Well, I have another birthday tradition too: a cookie cake. Can't forget the cookie cake!
Fall is my favorite season, and I have lots of fun doing all the "basic" fall activities with my little fam. This year, we visited a local pumpkin patch specially geared towards little kids. Colton was able to do almost all of the activities without help, which was awesome!
Before heading to the pumpkin patch, we stocked up on Huggies® Natural Care® Wipes at Sam's Club. Outdoor adventures mean messy hands, and messy hands mean lots of wipes!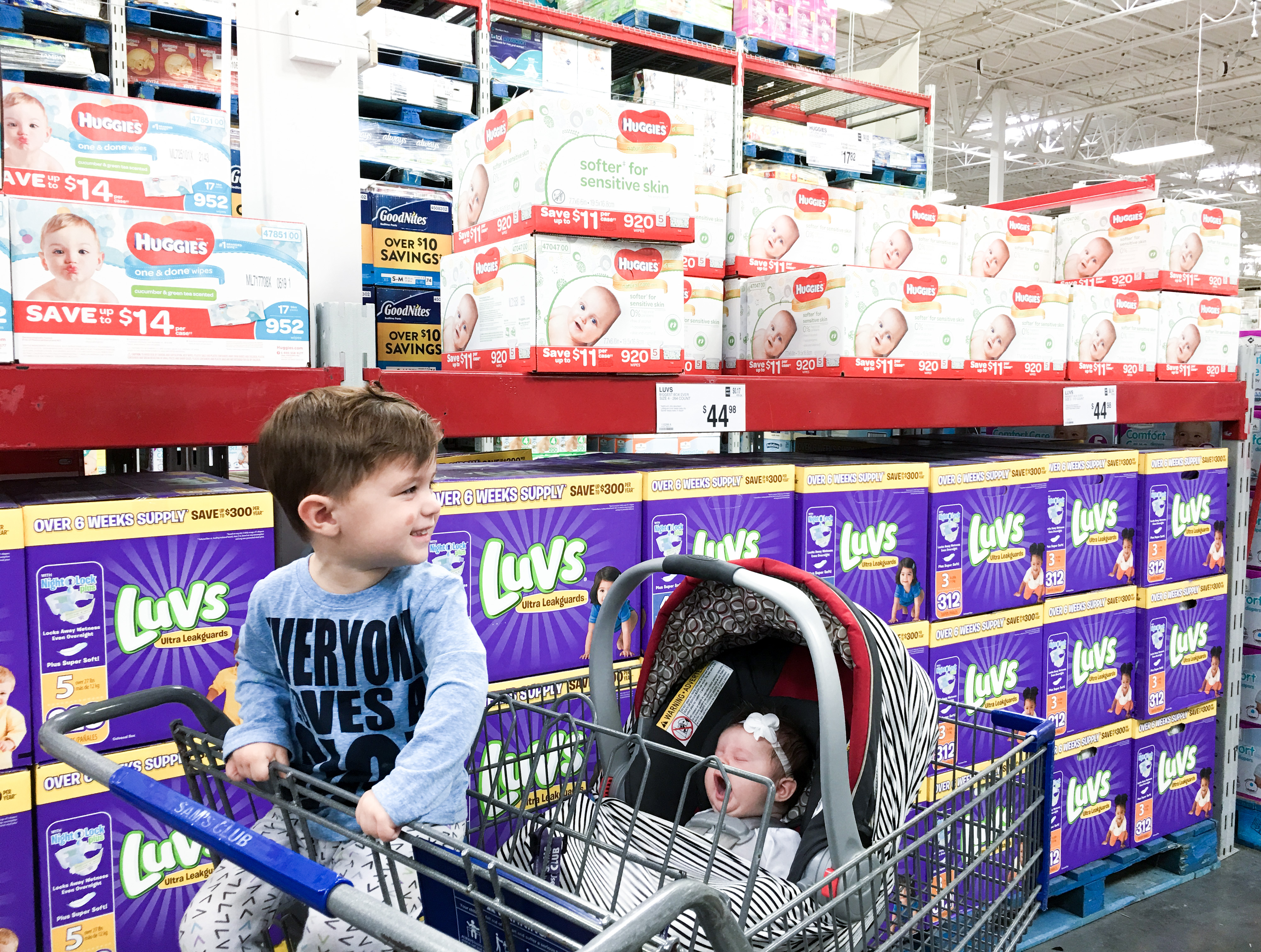 I love both of my little ones' facial expressions here! And I love being a member of Sam's Club because they make shopping so convenient for us mamas. Right now, you can get free shipping on Huggies wipes at samsclub.com. When we shop in-club, I use the Scan & Go service to skip the lines and pay right from my phone. Not having to wait in a checkout line with two kiddos = mom win.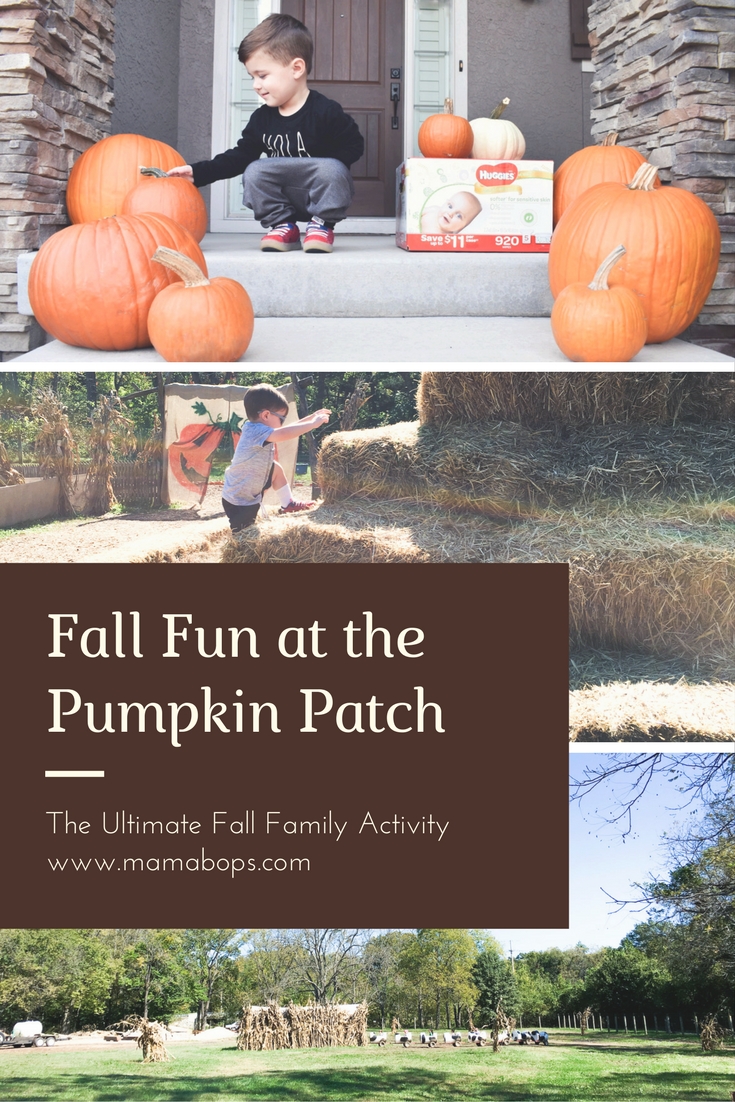 After we picked up everything we needed, it was time to get started with fall family fun at the pumpkin patch!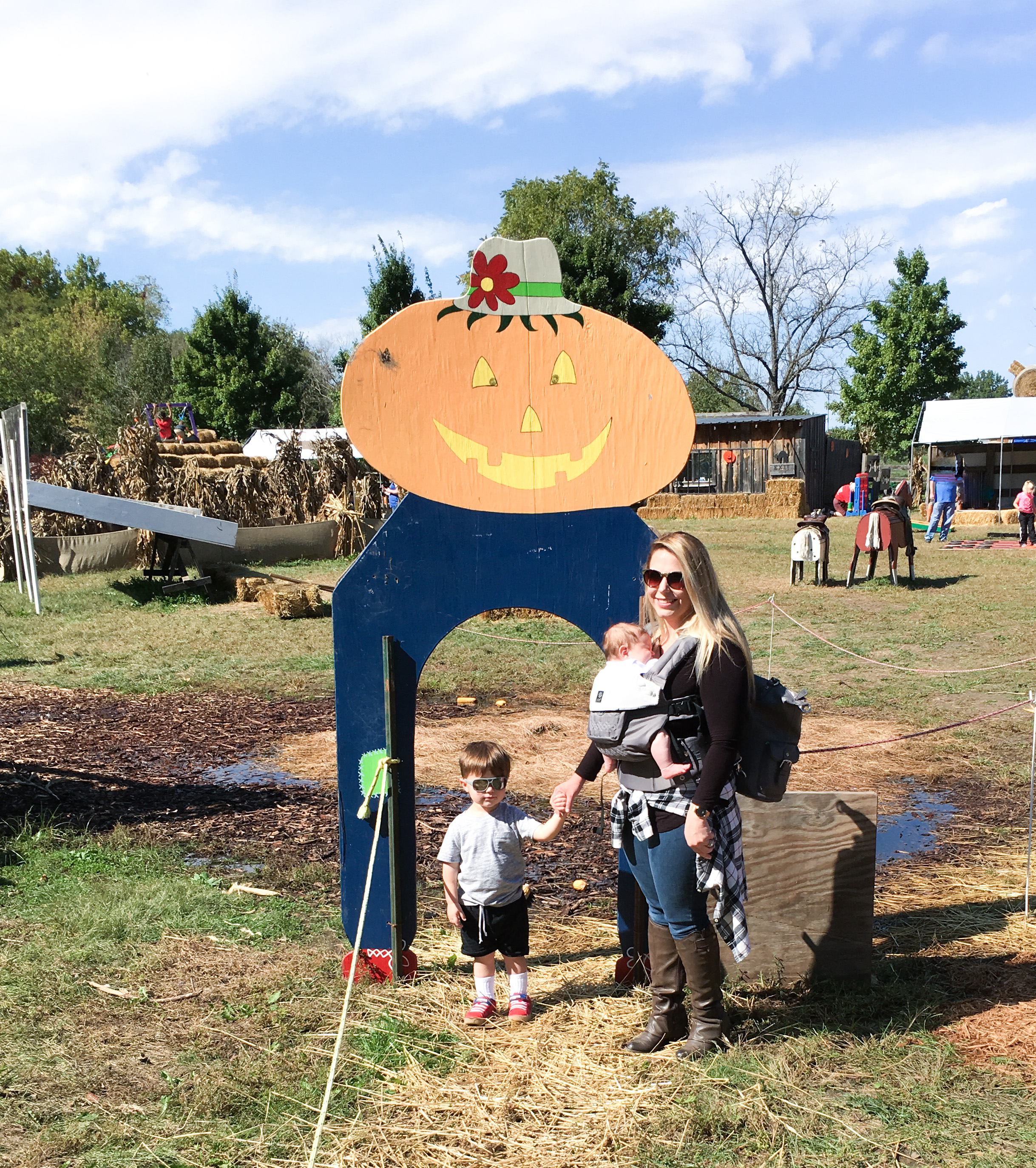 Obligatory pumpkin photo op. Is there any mom who doesn't have a camera roll full of these cheesy photo ops each fall? Believe it or not, Colton was actually having fun here. He was just sad that he had to wait in a line to ride the little train. He's not one for waiting… but then again, neither am I. Just ask my husband.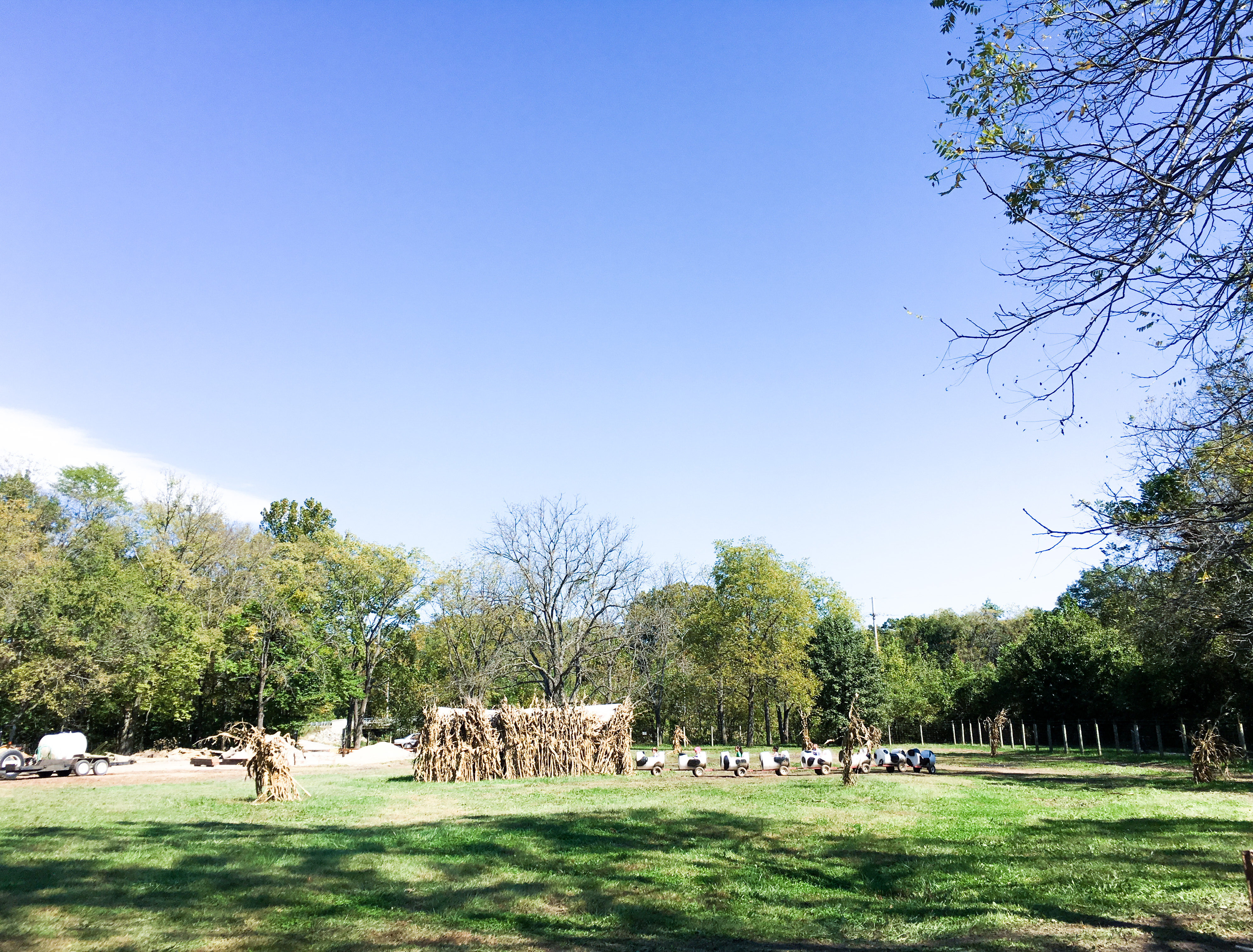 The train is probably my favorite part of the whole event. I mean, it's just so cute! And Colton is obsessed with trains, so he will ride it over and over. Giving me plenty of time to catch these adorable photos. And nurse Blair.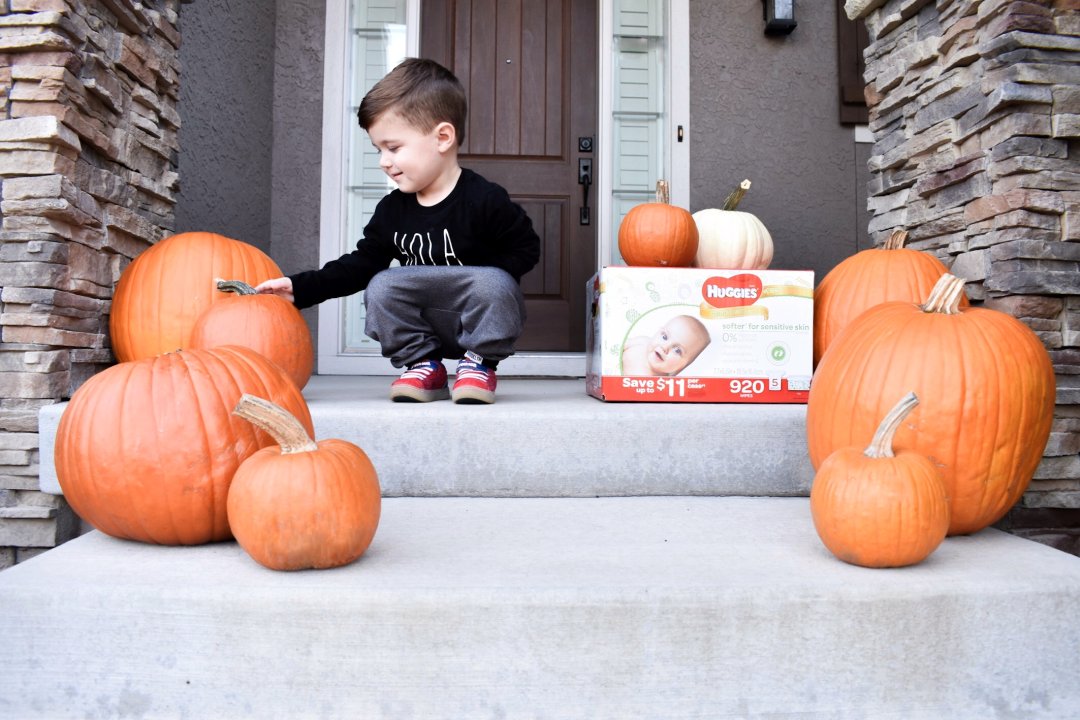 Besides the train, Colton really loves picking out his pumpkin. We may have gotten a little carried away, but hey, at least our porch looks good this year! Hover over the photo above to visit samsclub.com to purchase Huggies wipes for your own fall family fun at the pumpkin patch.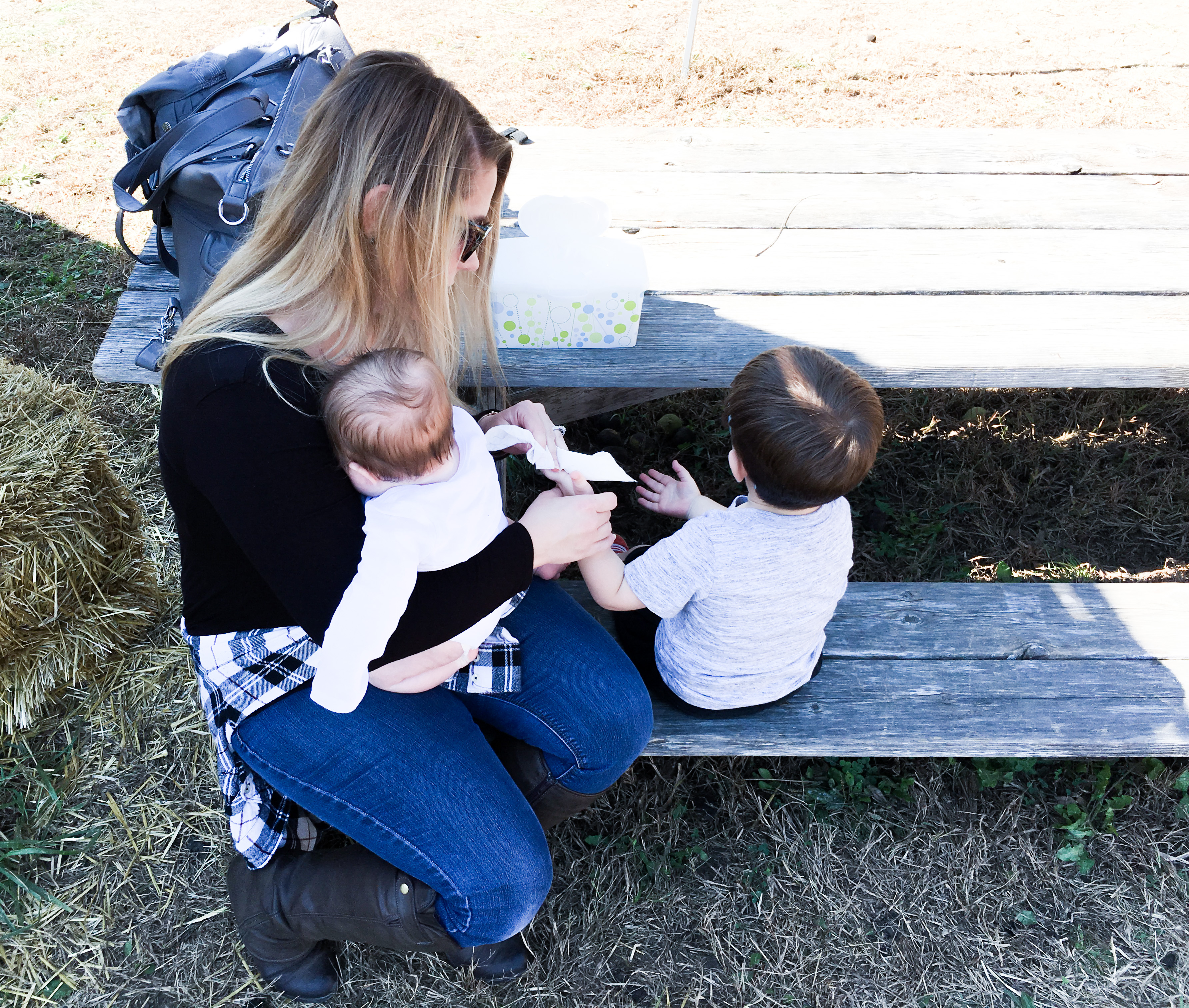 After picking out pumpkins, this little boy had some very muddy hands. We took a pit stop to wipe off hands [Huggies Natural Care Wipes are infused with a touch of aloe, making them perfect for wiping little hands] and nurse Blair [my babies eat a lot!]. It's crazy to think that she will be running all over the patch next year! Colton's first pumpkin patch visit was at 9 months, and that seems like yesterday.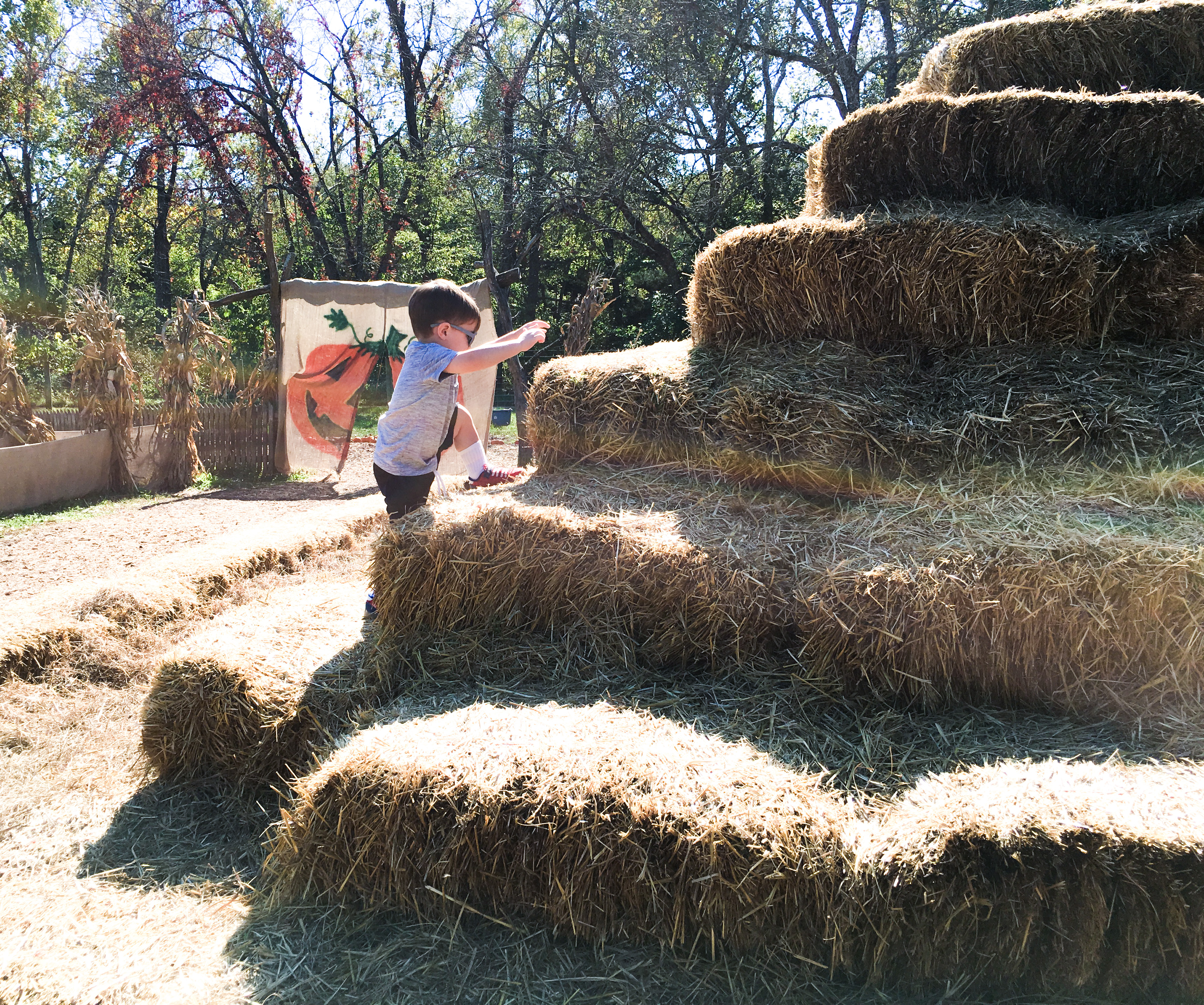 Last year, he wanted me to climb up the hay bales with him. There's a slide at the end, and I remember helping him start down the slide, then racing down the hay bales to catch him at the end. Not this year! He climbed right up on his own and slid down without any help.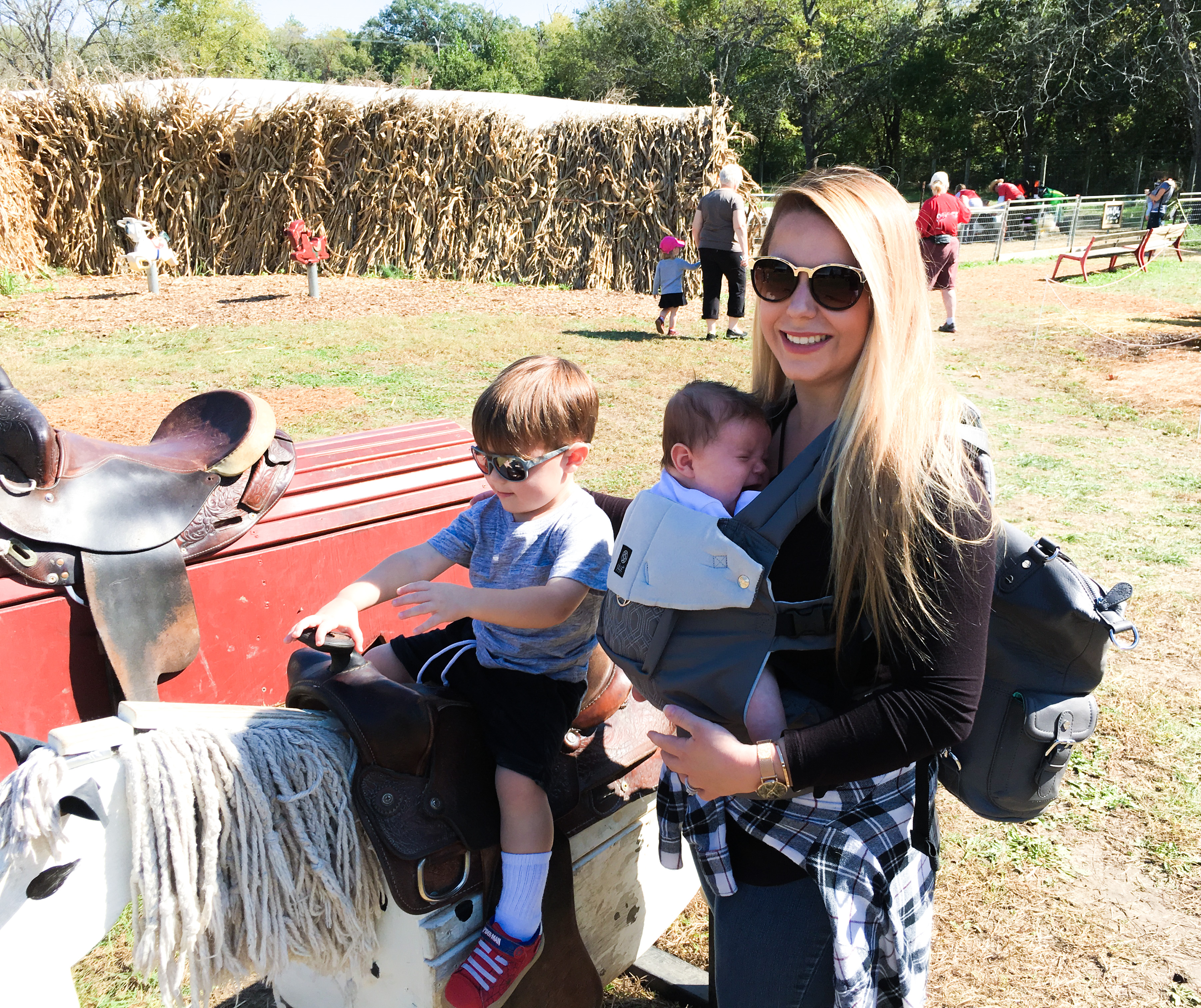 Sorry, Blair. I'm sure you'll have more fun next year!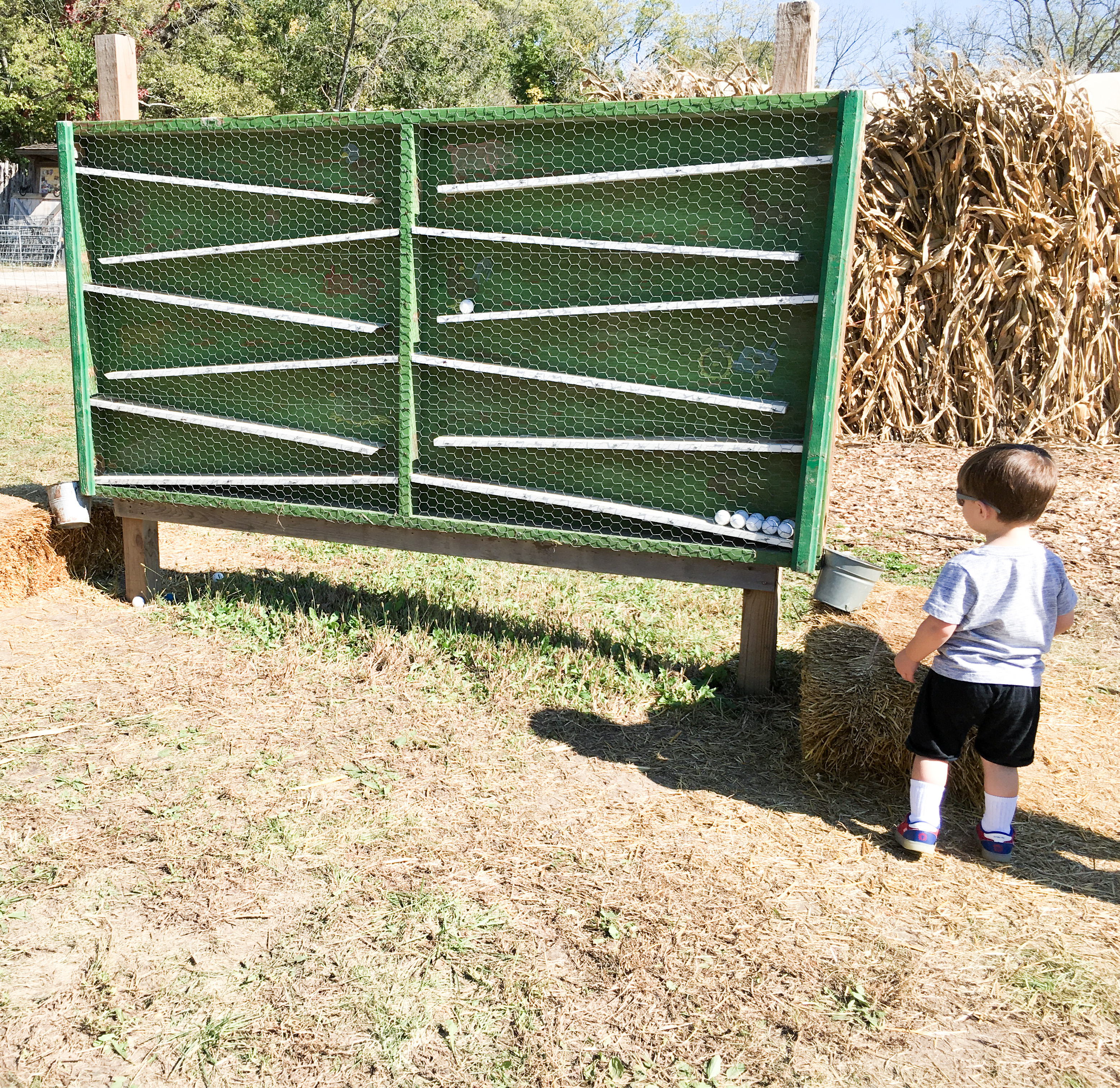 The fun side of me was glad Colton was having a great time, but the mom side of me was wondering who all touched those basketballs before my son. Sometimes I struggle with embracing the messes that come along with childhood! I was glad to have Huggies Natural Care Wipes on board because they're clinically proven to wipe away 99% of germs. Which helps me relax a bit when we're hanging out in kid germ factories [which are about the only places we hang out these days].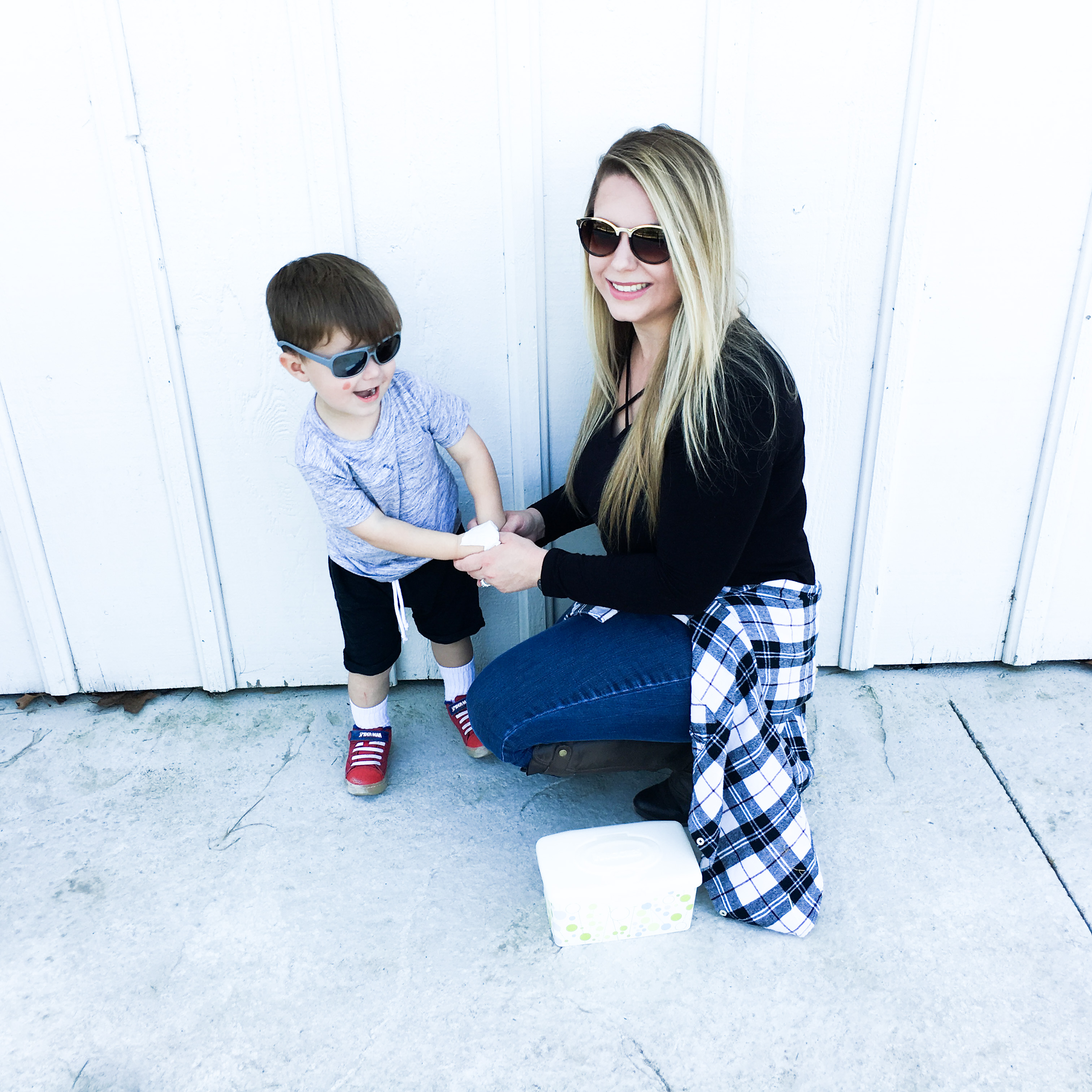 As Colton gets older, he is more and more of a goofball. Just look at that face he is giving me! He reminds me so much of his dad.
We all had a great time sharing fall family fun at the pumpkin patch! I hope this will continue to be a birthday tradition for years to come. Just don't mention how many years. Shh, I'm officially 30 now! Now that's scary.
Check out some of my other favorite family memories: