This morning, I cleaned our house in anticipation of getting ready for the holidays. Because the holiday season gets so busy, I always try to do a good cleaning before the holiday decor goes up. And yes, I usually put our holiday decor up around the middle of October! After cleaning up the living room, I had to snap a few photos because I'm so proud of how it looks! Our gallery wall with Samsung The Frame TV is my favorite area of the entire house. Keep reading to see how it all came together…

This post is sponsored by Samsung and Sam's Club and contains affiliate links.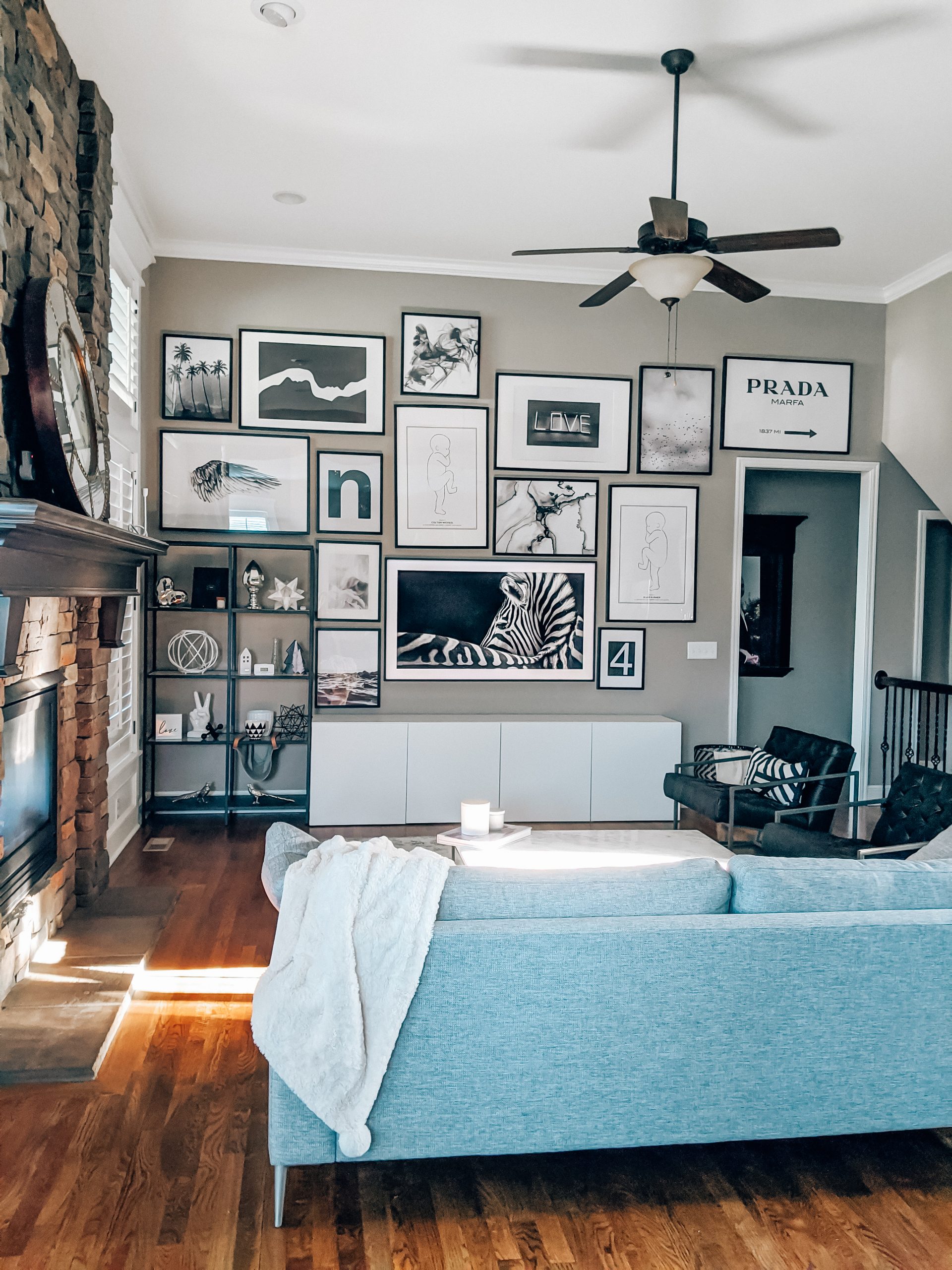 One of the other reasons the holidays get so busy is because of all the shopping we do! I feel like every spare moment I have in November and December is taken up by racing to find gifts and fulfill everyone's Christmas list. That's why I'm not waiting this year. I have already started buying all of my family's gifts, especially technology ones! Sam's Club makes it easy by always have the best prices on Samsung technology and appliances. I am not waiting this year and neither should you! With the craziness of this year, shopping during the Holidays is going to be at a new level of insanity, so take the stress out of the situation and shop now at Sam's Club for Samsung!
Without the stress of shopping, I can take time to fully enjoy my family and our blessings this holiday season! One of the things I am most grateful for… our gorgeous home. This is the morning view from our kitchen. Except it's not usually this clean, because of kids.
In order to fully appreciate this room, you need to go back to this post and see where we started. Looking back at those pictures, I can't believe we let the room sit like that for 7 years! Can a living room have a glow up? Because I feel like this one definitely has.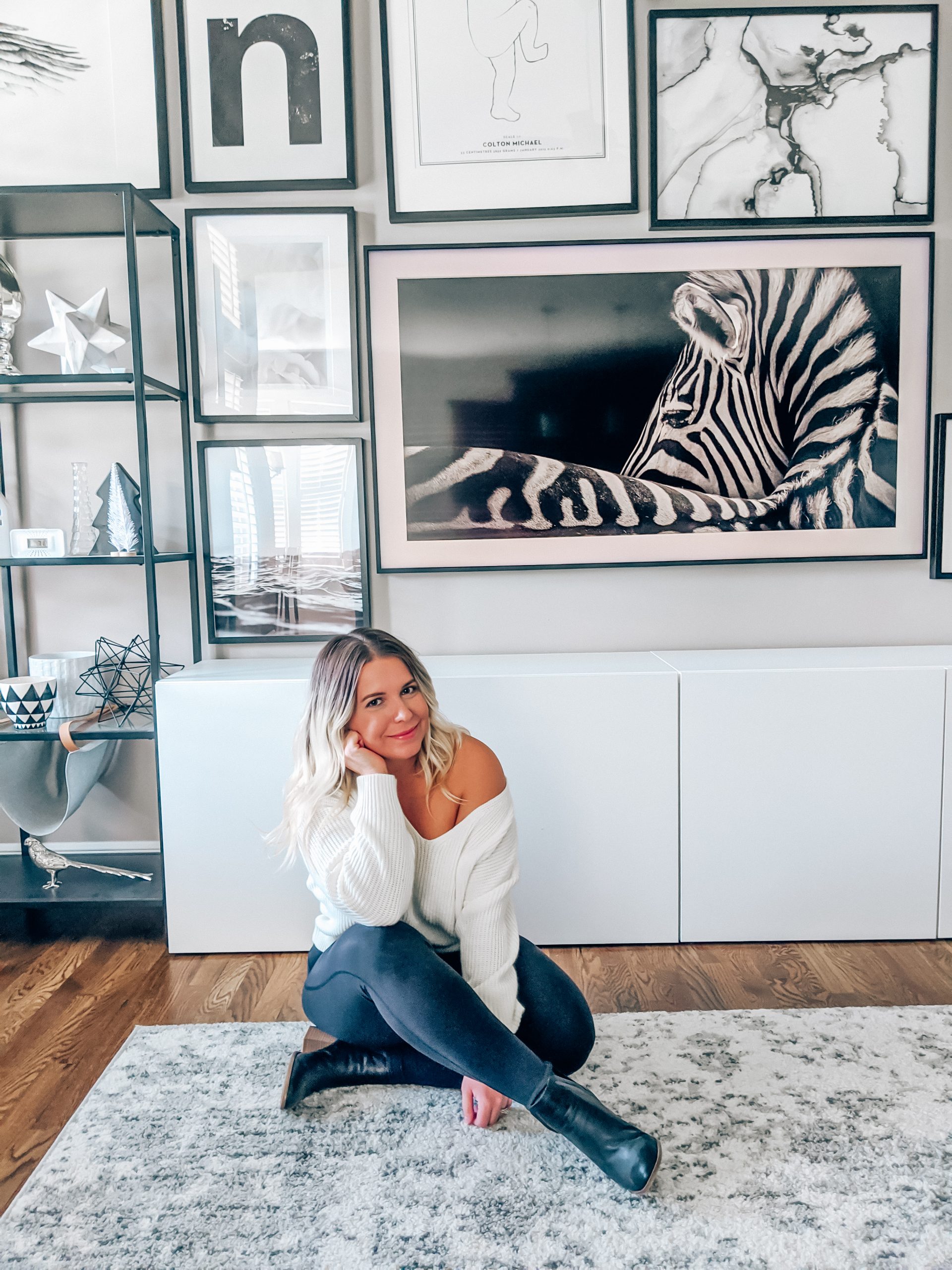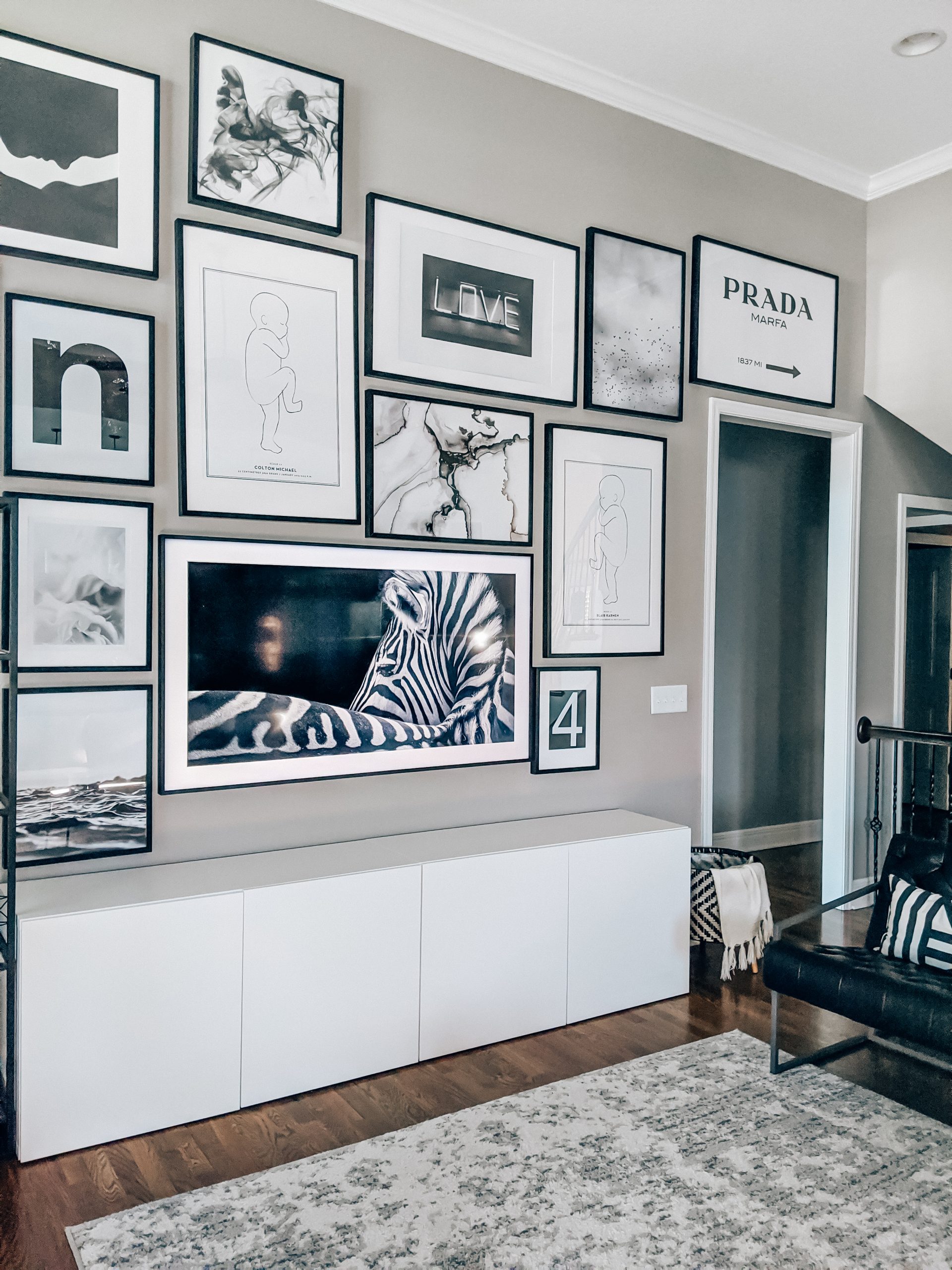 Let's talk about that zebra artwork–can you believe it's actually our TV?
It's Samsung The Frame TV, and it's amazing. Not only does it look gorgeous, but the functionality blows the other TVs in our house away. Everything is effortlessly integrated, so we only need one remote. Samsung calls the technology "One Invisible Connection," which basically means there's only one slim cable that connects to the TV. Then, our cable box, gaming consoles, etc. plug into a small box that came with The Frame. That box is hidden in our media console. And the remote even works with the door to the console closed!
Seriously, this tech is amazing. It's the perfect balance of style (for my *maybe-slightly-controlling* interior design personality) and excellent picture quality (for the rest of the family). Just push the home button on the remote and you're watching TV; press the art button when you're done watching and you're back to displaying your favorite artwork.
Look how effortlessly The Frame integrates with the rest of our, well, frames. I will admit I was a bit skeptical about how truly flush mount a TV could be, so I wanted to include this picture so you can see a real life example. Obviously you may not get the exact same results because everyone's walls are different, but this should give you an idea. The black frame came with the TV, which worked out well for us. Samsung sells other frame colors separately if you have a different decor scheme.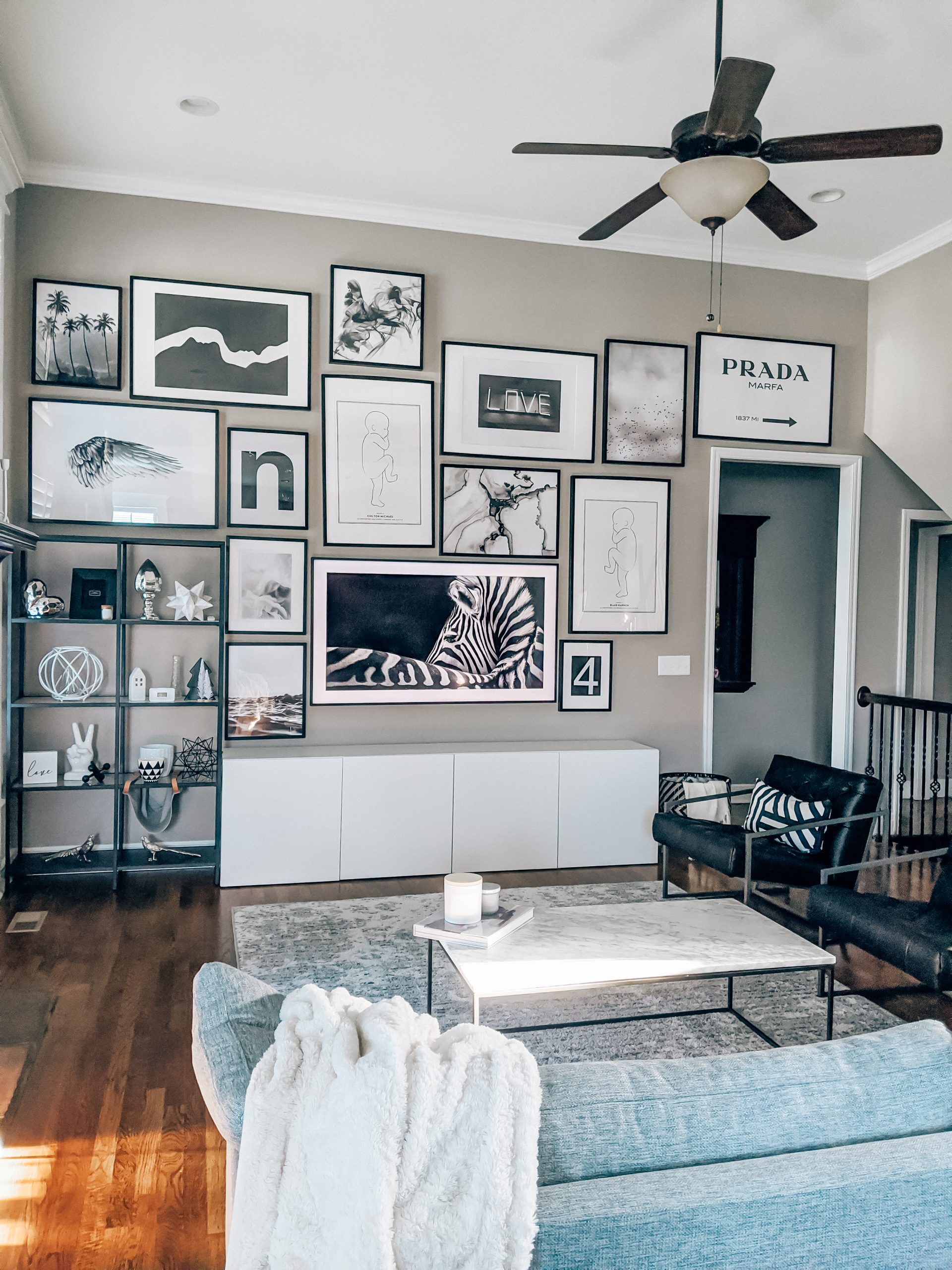 To give you an idea on size, ours is the Samsung 65″ Class The Frame TV.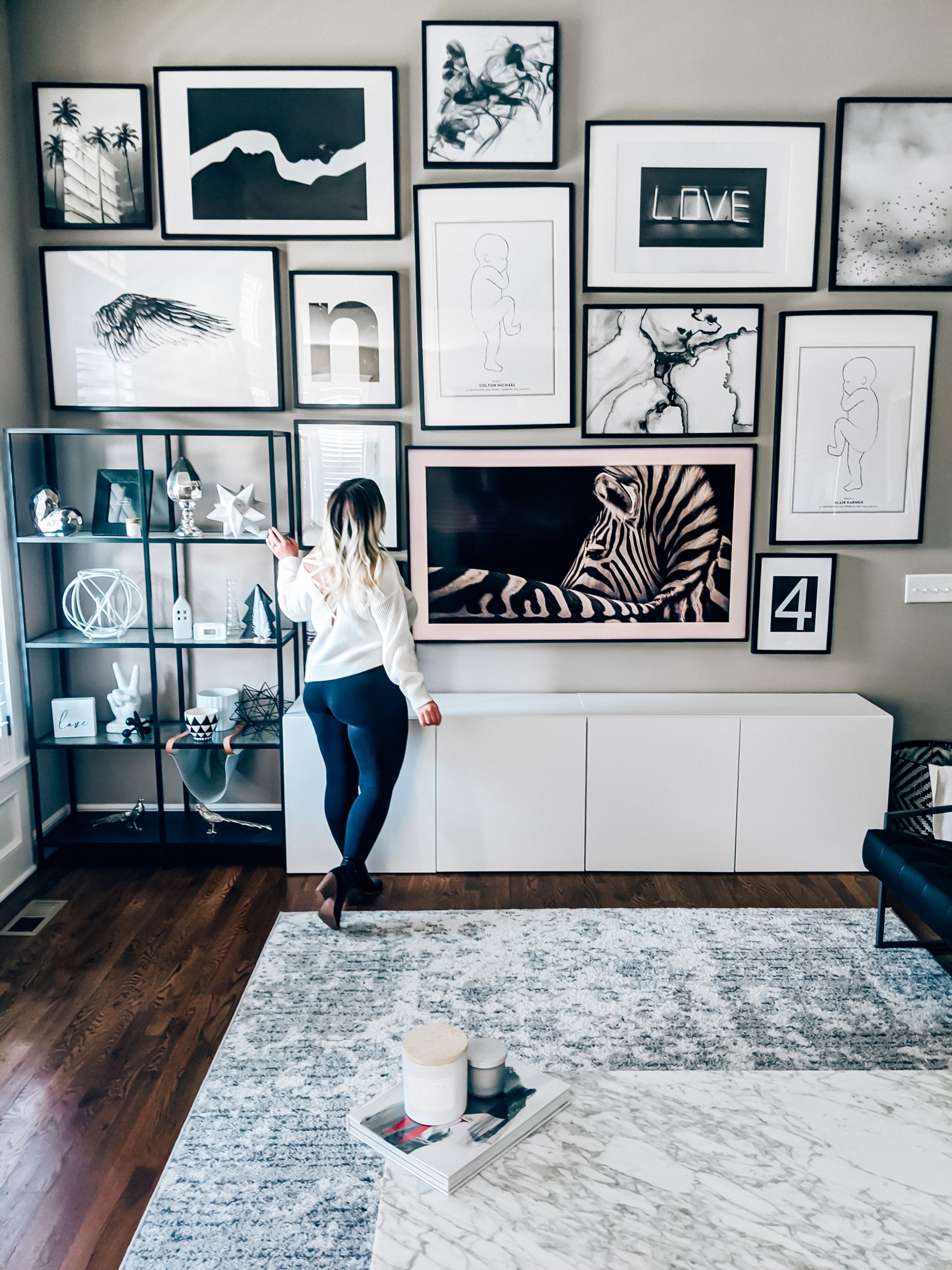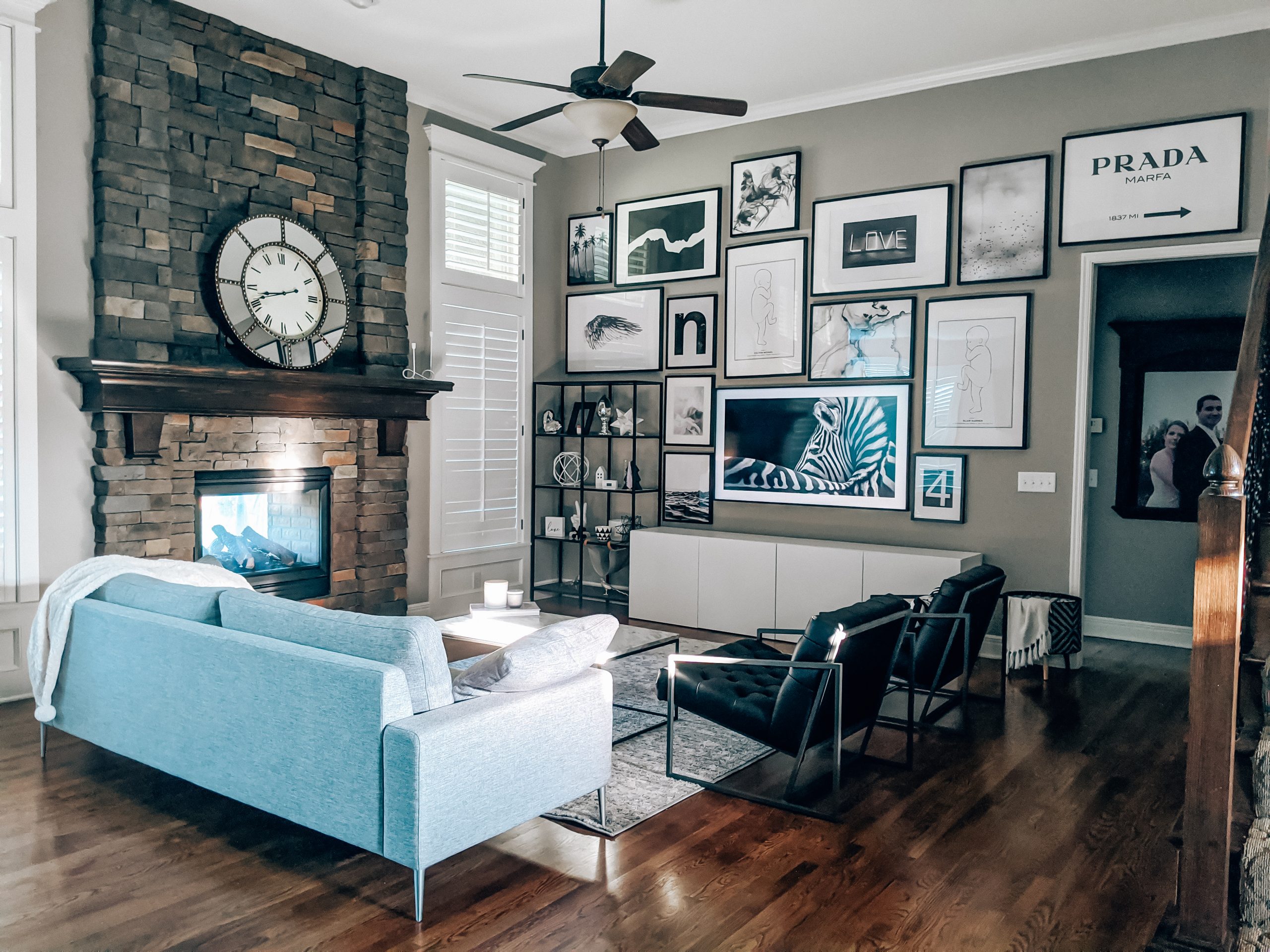 The holiday season is the perfect time to spruce up your home, and Sam's Club is making it easier than ever. They have great prices on lots of Samsung products this season, including The Frame TV! Plus, you can order online at Sam's Club for shipping or club pickup to get that perfect holiday gift effortlessly! Sam's Club has a huge portfolio of Samsung products and it's the perfect place to get all your technology and appliances.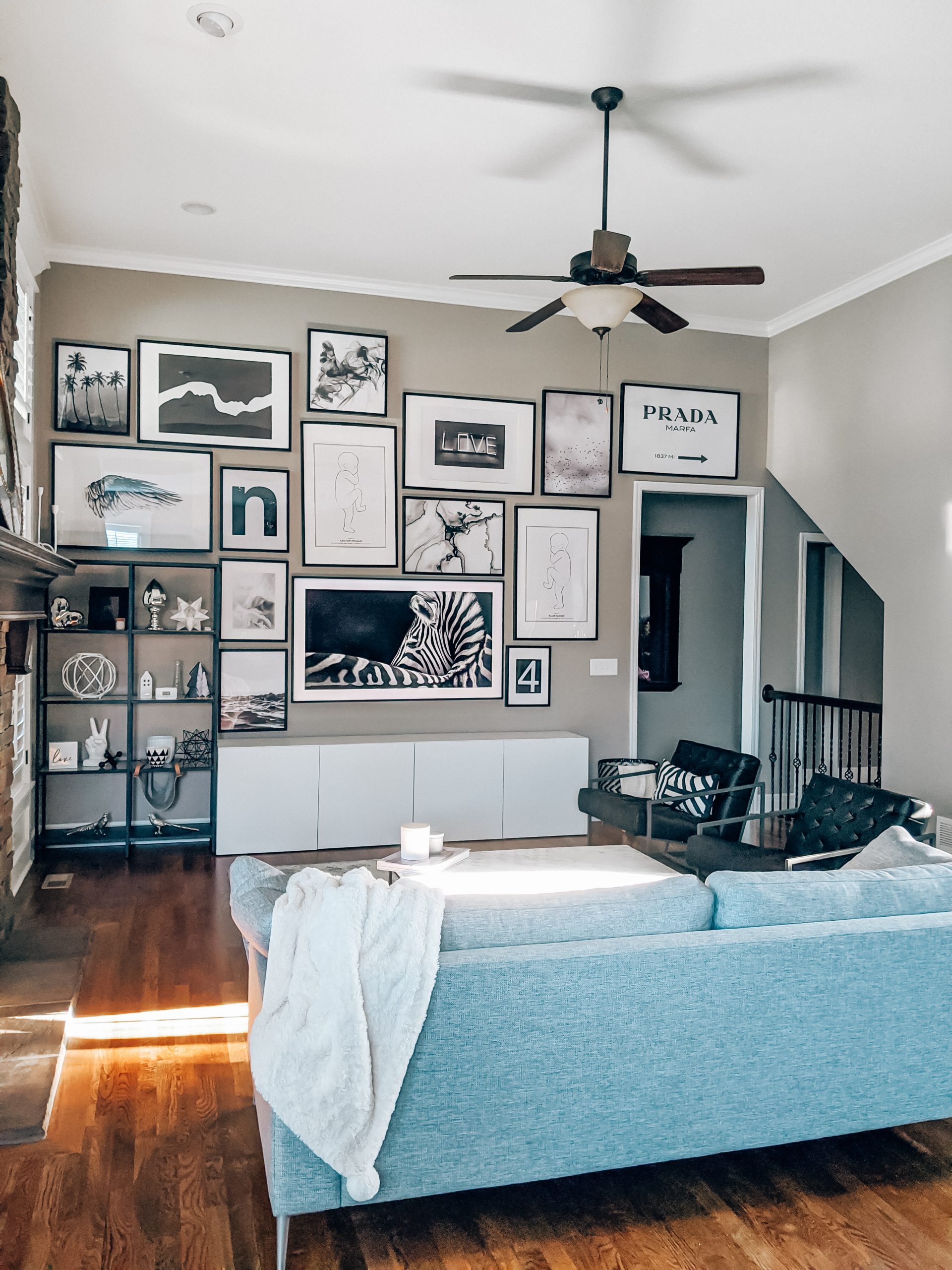 I hope you love our gallery wall with Samsung The Frame TV as much as I do! Don't forget to check out Sam's Club for great prices on the hottest Samsung technology this holiday season. And if you have any questions about Samsung The Frame TV or anything else in this post, feel free to message me or leave a comment below. Shop now because electronics are selling fast this season and you just can't wait until Black Friday like usual to find these great products and prices!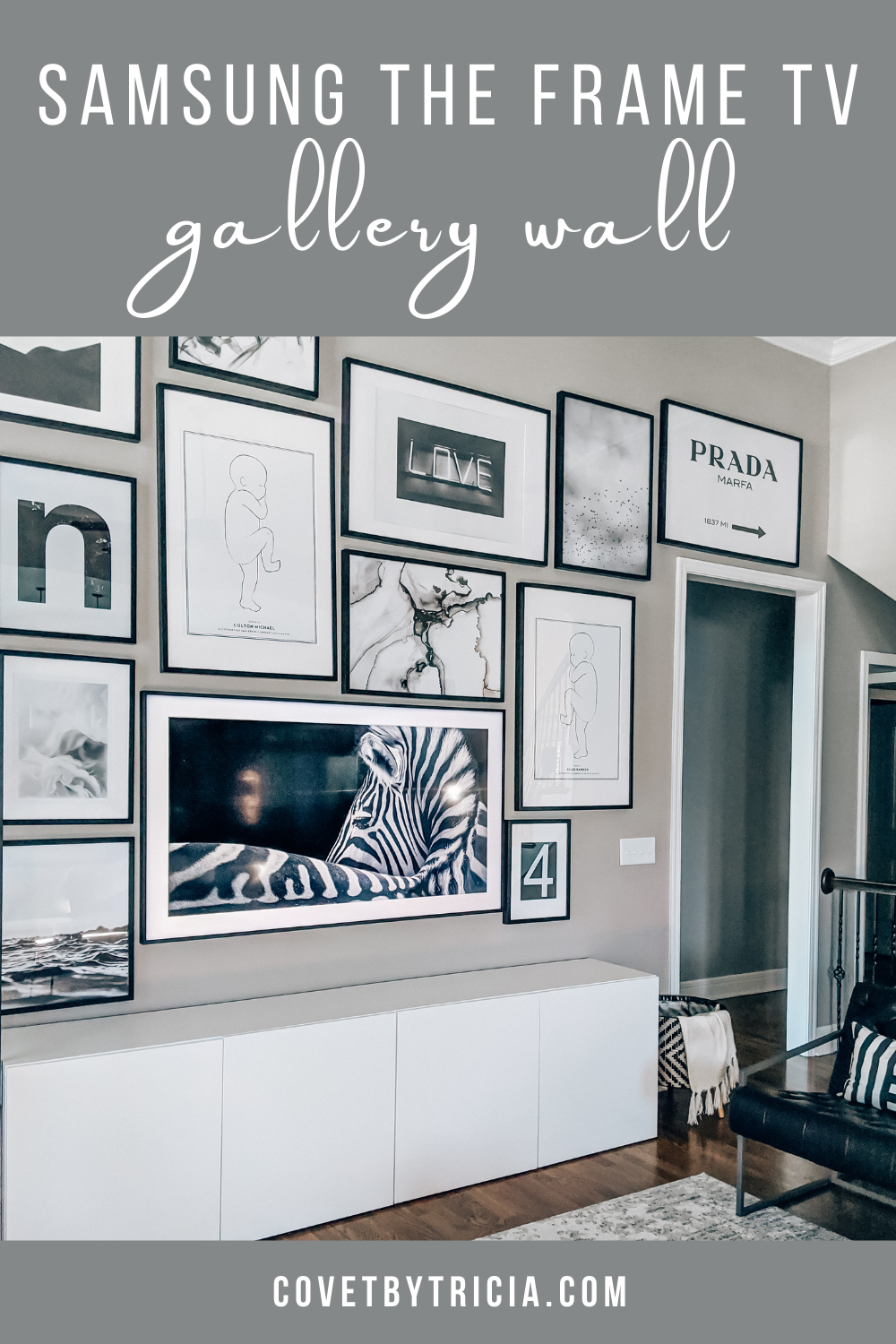 Pin this gallery wall with Samsung The Frame TV to your home decor Pinterest boards!
Read these next: