Following up on the popularity of my recent Tory Burch Miller dupes post, I want to explore dupes for another iconic summer sandal today. Here are the 10 Best Hermes Sandals Dupes! Let's get shopping!

This post contains affiliate links, which means I may earn a commission if you make a purchase. Please see our Legal page for more information.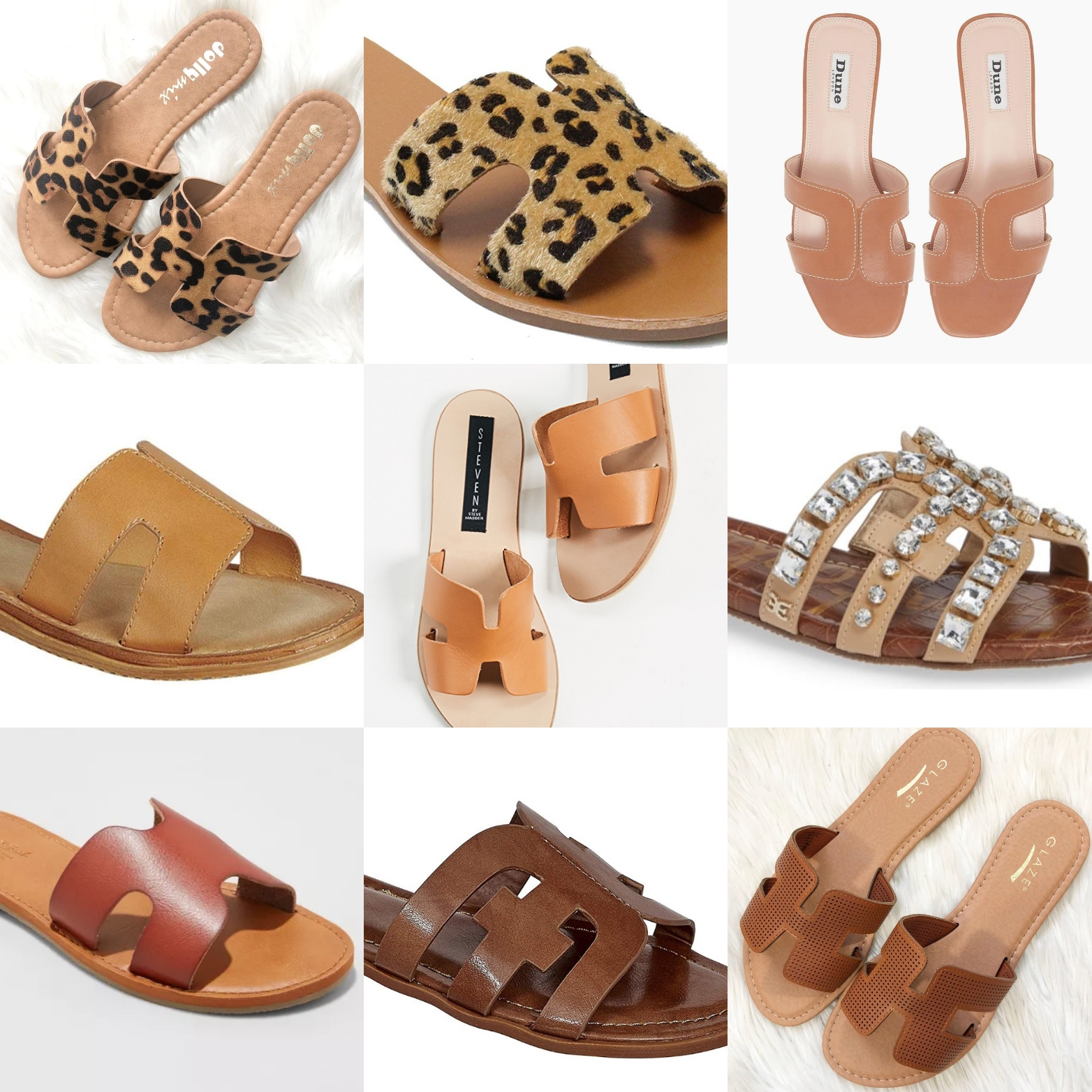 Hermes Oran Sandals Dupes
You've no doubt seen the Hermes Oran sandals on tons of celebrities and fashion bloggers. Their "H" design is both stylish and functional. However, the retail price tag of $650 is, well, a lot of money for a pair of sandals. If you have money to burn, check out the originals here. Pro tip: You can often score discounted Hermes Oran sandals here–sort by size to make your search easier!
Steve Madden Greece Sandals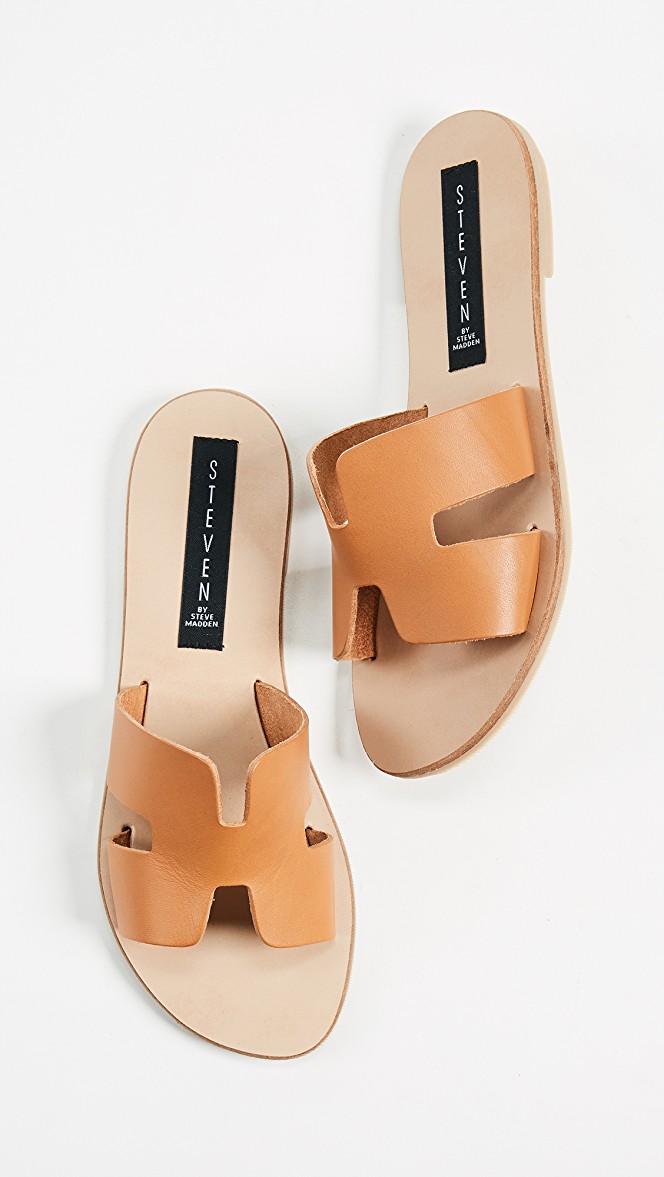 The Steve Madden Greece sandals are probably the most popular of the Hermes dupes. While they lack the contrast stitching of the original version, the H design and heel are very similar. The Greece is offered in several colors as well.
These retail for $79, but you can save 20% off the retail price by signing up for a free SM Pass account here. You can often find discounted Greece sandals here during their frequent sitewide sales, and this site often has them cheaper without a coupon code.
Target Jenny Sandals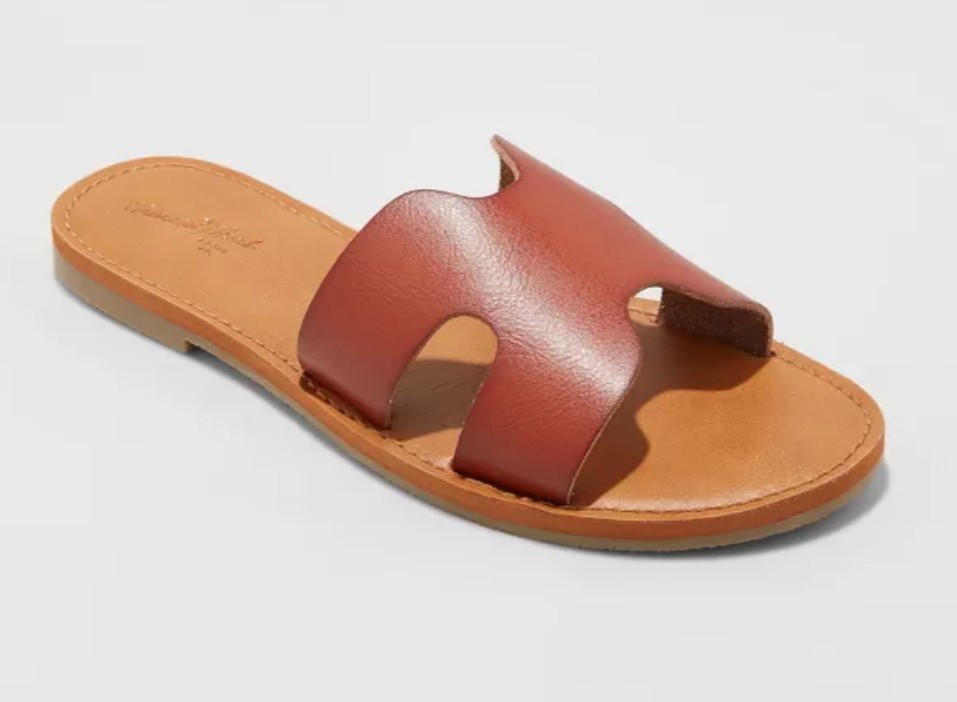 Another extremely popular dupe is this Jenny sandal from none other than Target. They retail just under $20. Target's website divides the colors into 2 listings, so check both this link as well as this one for your preferred color options.
Dune Loupe Sandals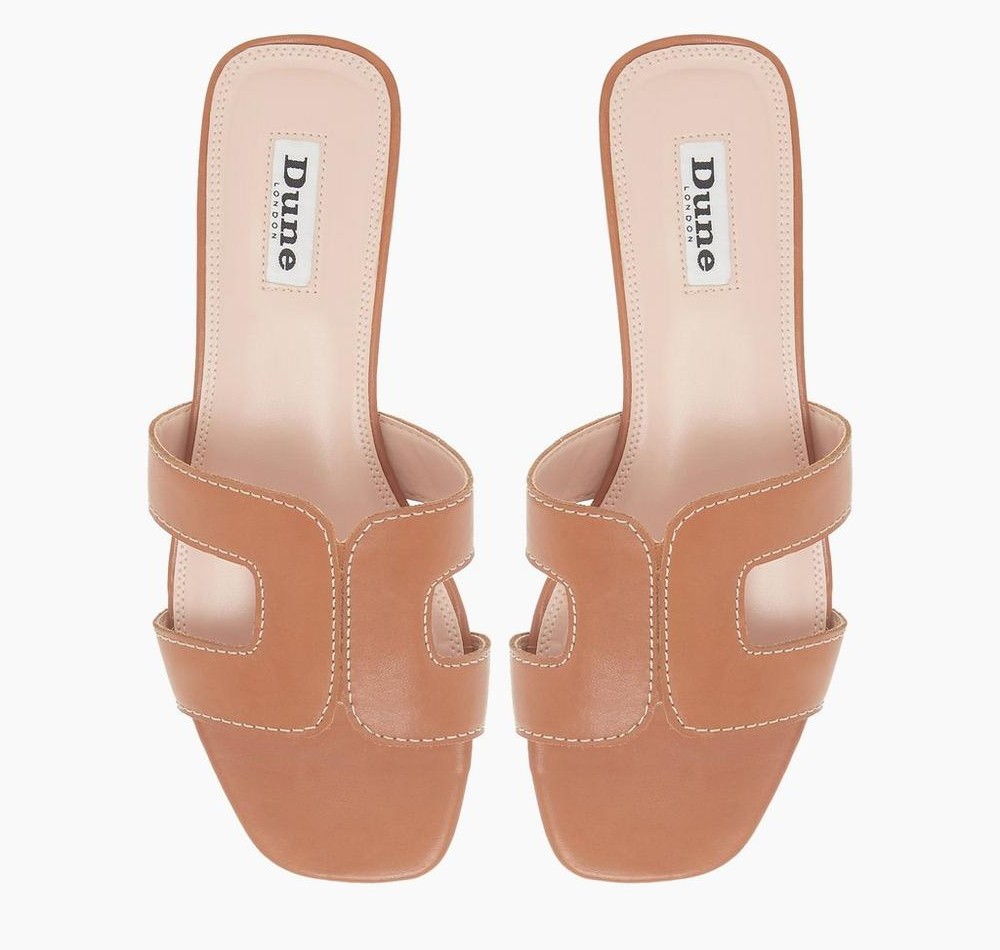 This is one of the few dupes that have the contrast stitching like the original design. The Dune Loupe has been featured by magazines all over the world, and the sandals have lots of 5-star reviews on the brand's website. These sandals retail for $120.
H2K Sandals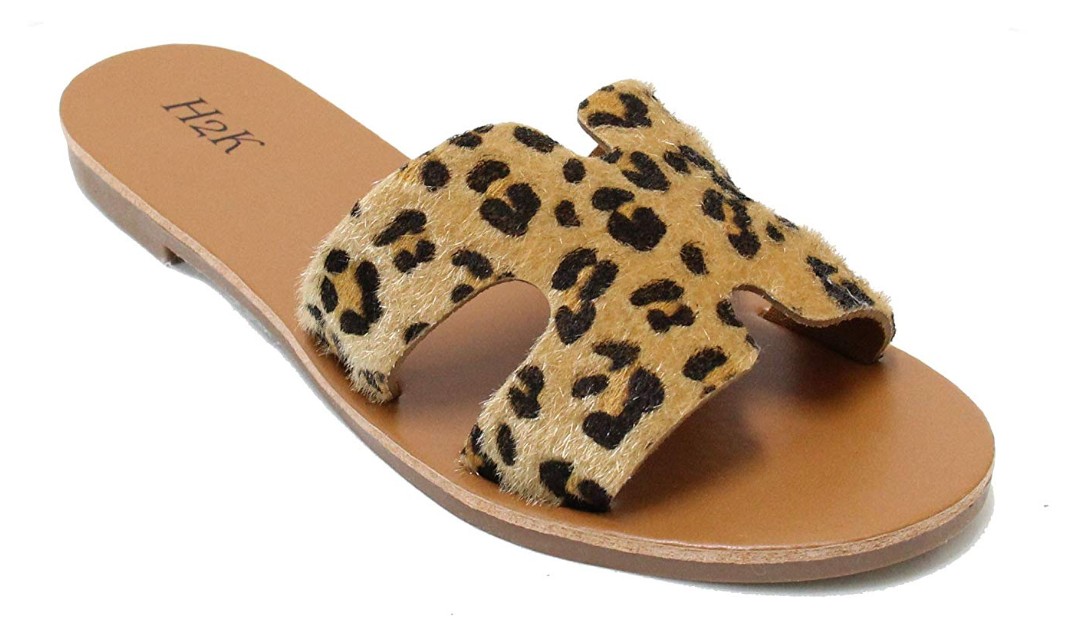 The next Hermes sandals dupe comes from Amazon. It's available in a ton of colors and even some fun prints, like the leopard print pictured above. They have an average 4-star rating.
Shoe Land Sandals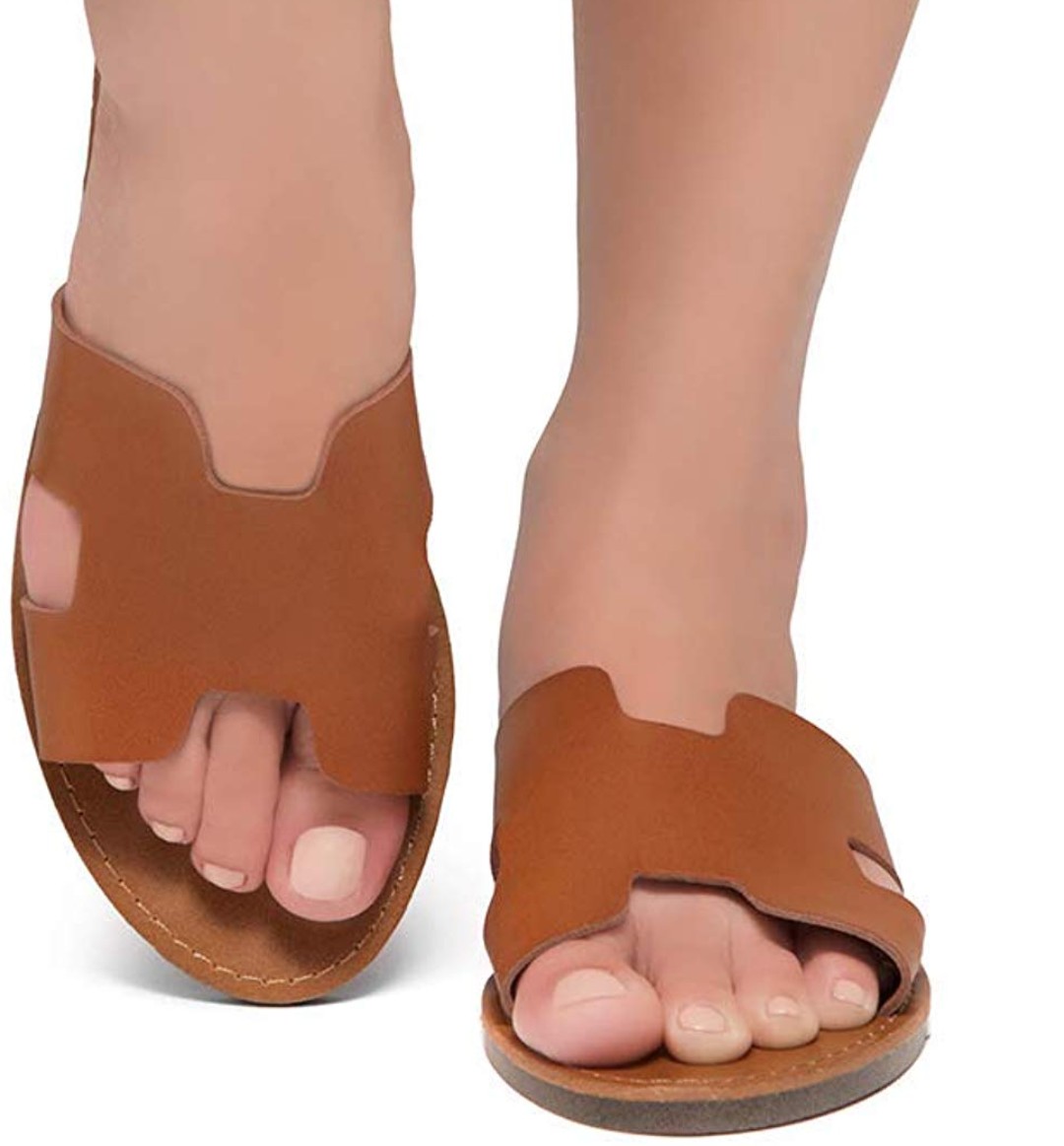 Next up are these Shoe Land sandals, also from Amazon. The reviews on these are bit mixed, but the price point is low enough that they might be worth a chance.
Bonus: Here's another Amazon dupe that looks almost spot on to the Hermes originals. But, they're not on Prime and don't have any reviews, so I can't say if they're worth recommending.
Dollymix Sandals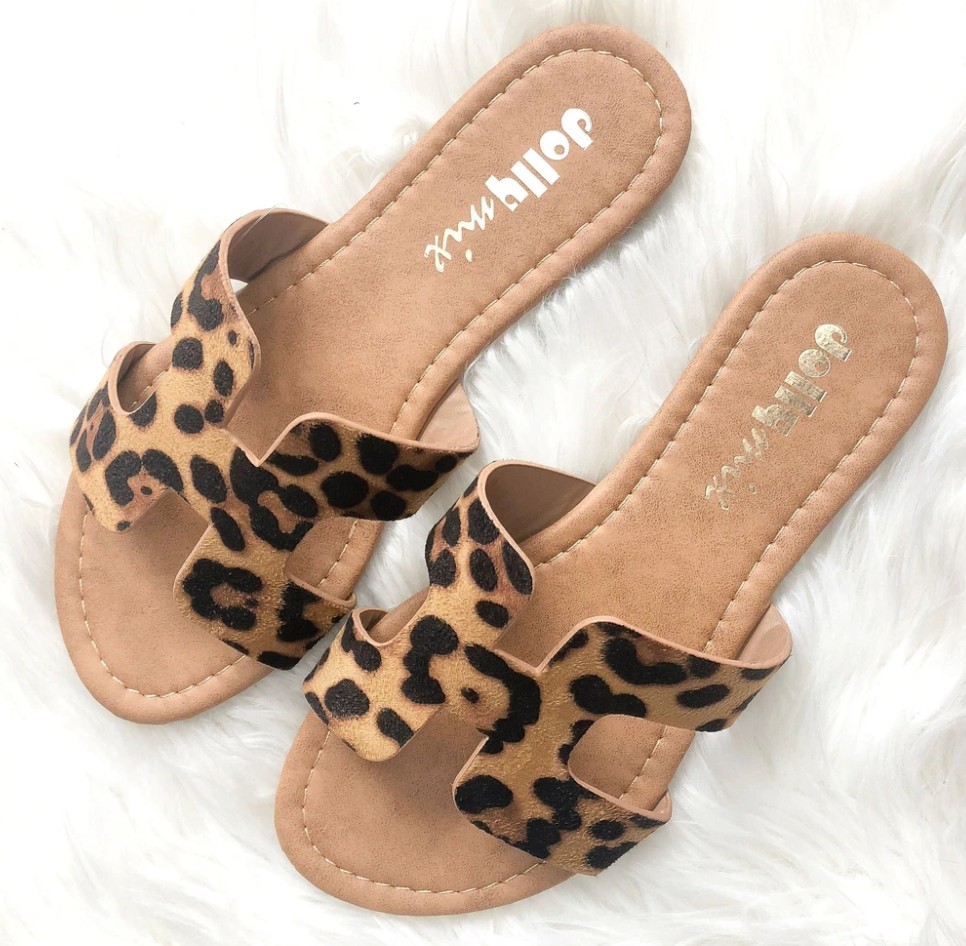 The H design on these Dollymix sandals is very similar to the original version, but at an under $30 price point. They're available in both leopard print and black from Bella and Bloom Boutique.
Glaze Honey Sandals

Another option from Bella and Bloom Boutique is these Glaze Honey sandals. The dot cutouts on these make them unique from several of the other dupes on this list. They're available in both cognac and white and retail under $30. There's also a pretty blush pink option available here that's on super sale!
Glaze Jolie Sandals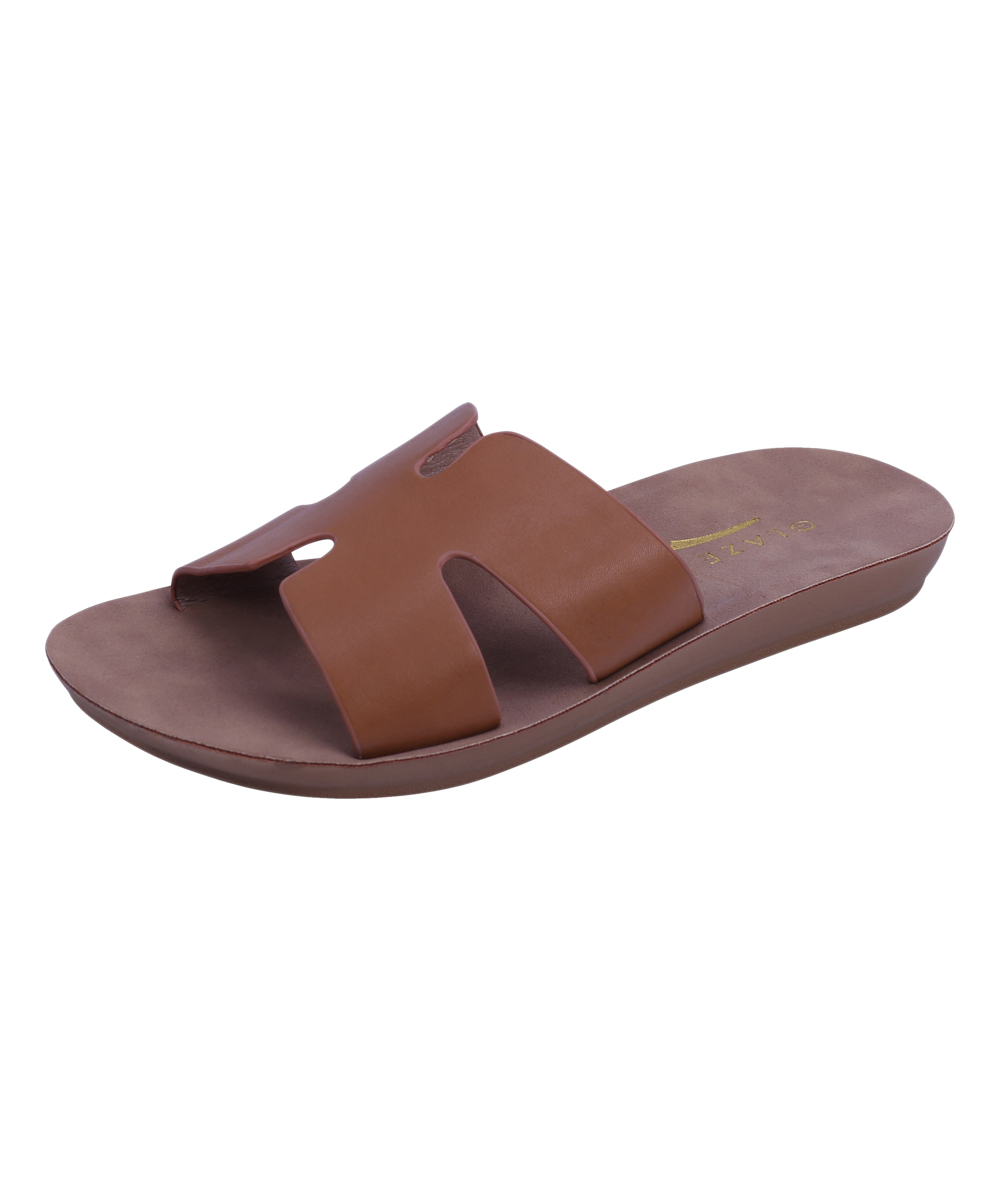 The Glaze brand also offers the Jolie sandal. The heel on these is slightly different than the original Hermes version, as it's more of a slight wedge as opposed to the small heel on the originals. But, it's also on sale for just over $5 as of the time of writing. (Yes, you read that correctly.)
Qupid Archer Sandals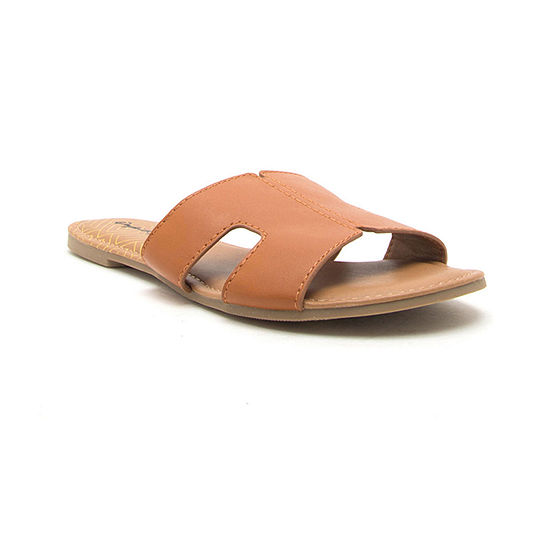 Another of the extremely affordable Hermes Oran dupes is the Qupid Archer. The Archer has contrast stitching and a heel very similar to the original Hermes version. And, you can snag them for under $7 as of the time of writing! I'm adding to cart right now.
Sam Edelman Bay Sandals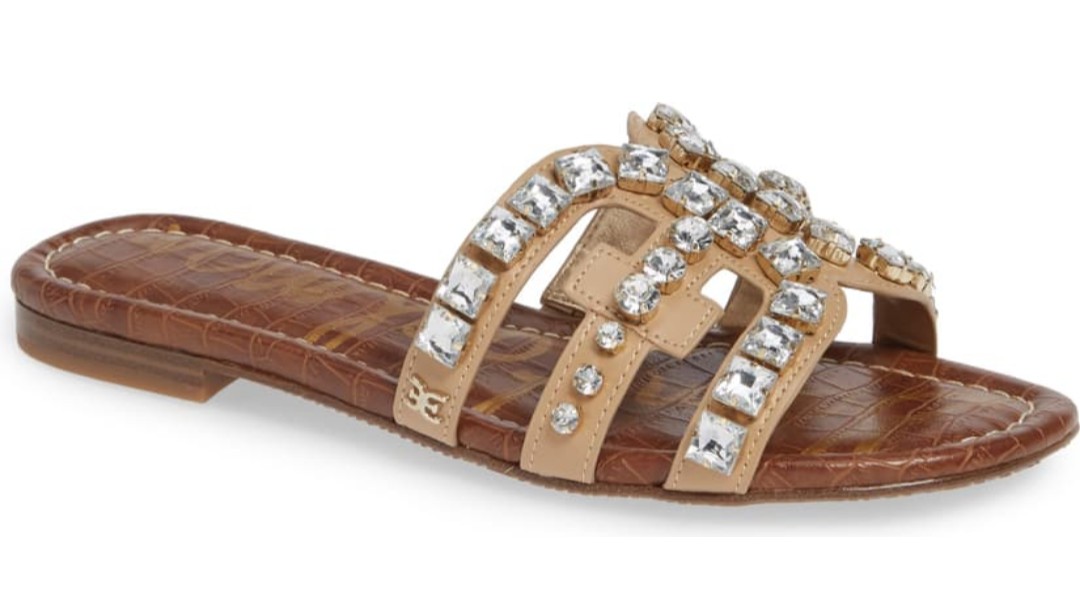 The Sam Edelman Bay sandals have such a unique shape. I also love that they offer embellished versions! Of course, there are also non-embellished options as well. They even come in leopard print!
These retail around $100, depending on options. Check the Sam Edelman website as well as this site to be sure you're getting the best deal.
Bonus: These sandals seem to have their own dupes cropping up! Here's a Sam Edelman Bay dupe from Pierre Dumas.
Discounted Hermes Oran Sandals
If only the real thing will do, I have a few tips on how to find Hermes Oran sandals on sale.
First, check out eBay! They generally have several listings, and you can sort by size to make your search easier.
You might also find some on The RealReal, where they ensure authenticity.
Finally, try your luck on Bag Borrow or Steal to see what's in stock!
Shop the Best Hermes Oran Dupes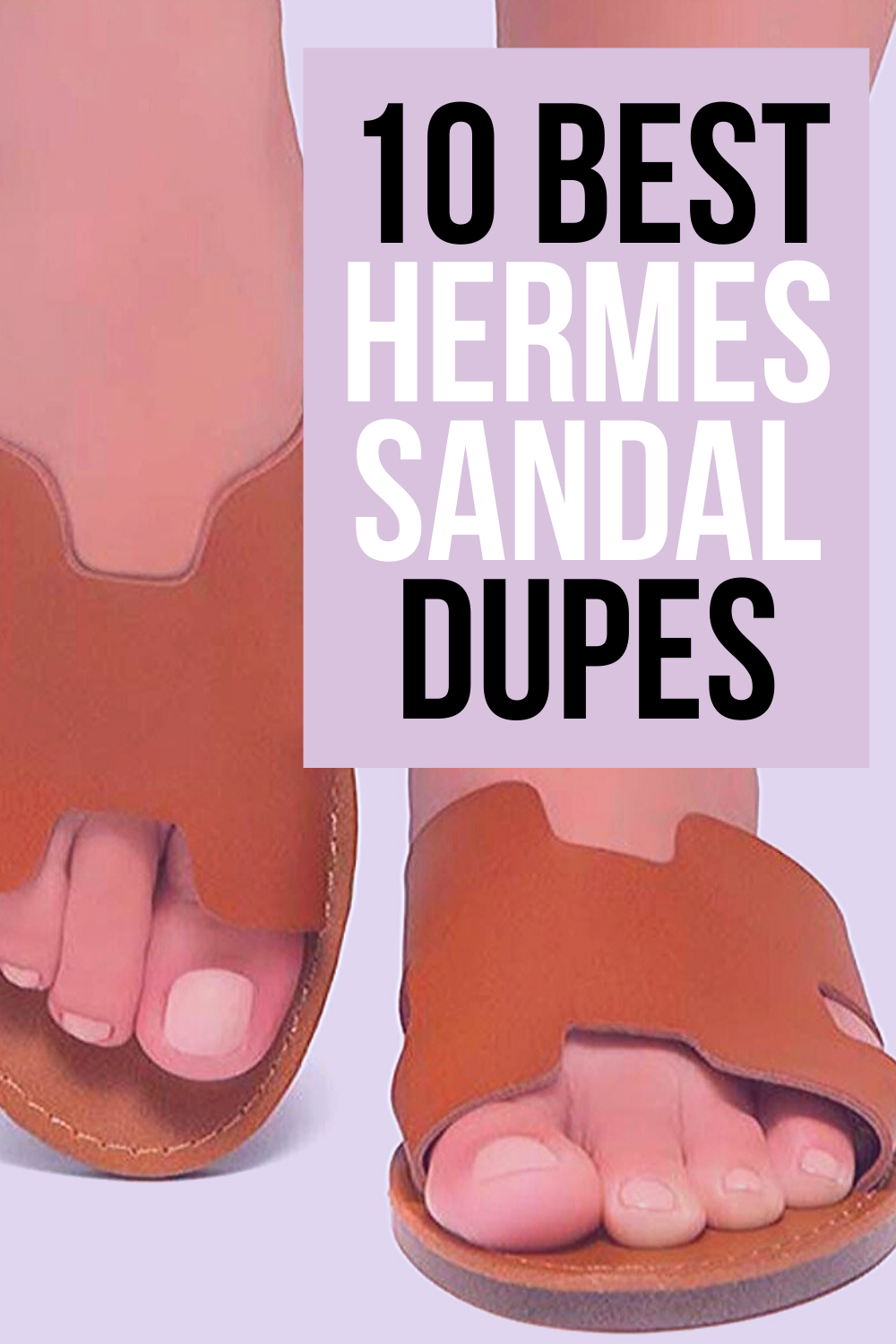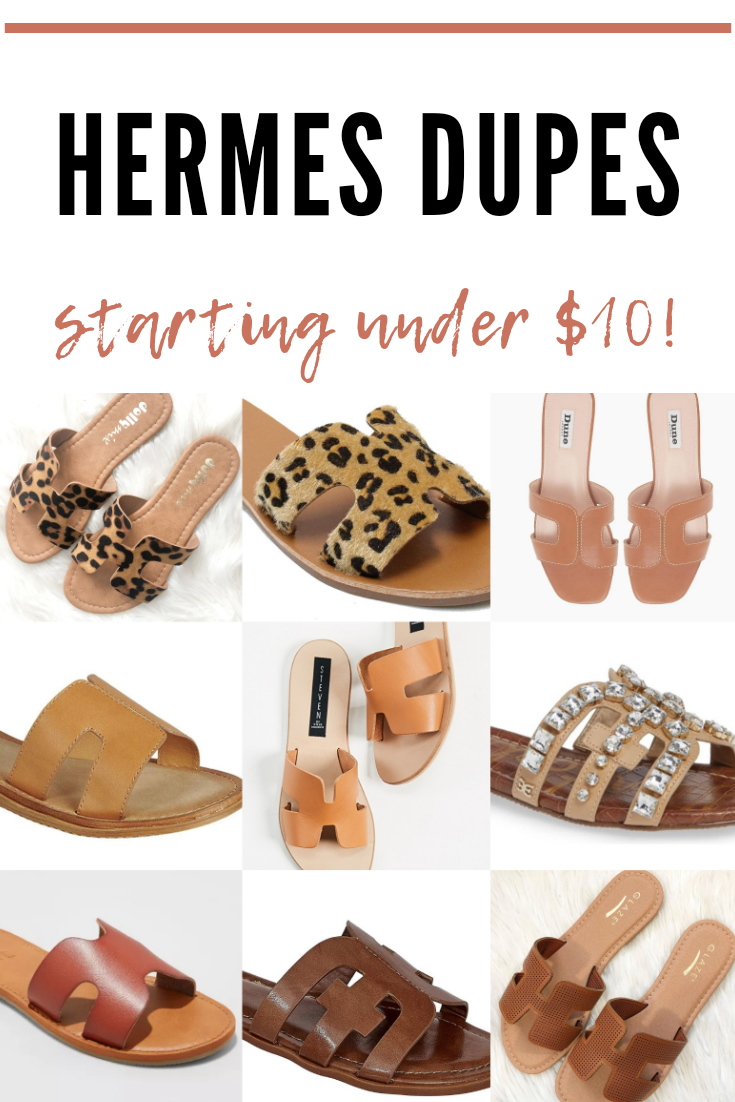 Pin these Hermes Sandals Dupes for later!
Read these next: