If you follow me on Instagram, you know Blair has been taking dance for several months now. Of course, as a newly-minted dance mom, one of my first responsibilities was finding her a cute dance outfit! I fell in love with the Plum tutus, but not with the price tag. Especially for little kids who grow so fast! I found a seller on Amazon with great tutus inspired by the Plum tutus, so today I'm sharing the info with you!

This post contains affiliate links.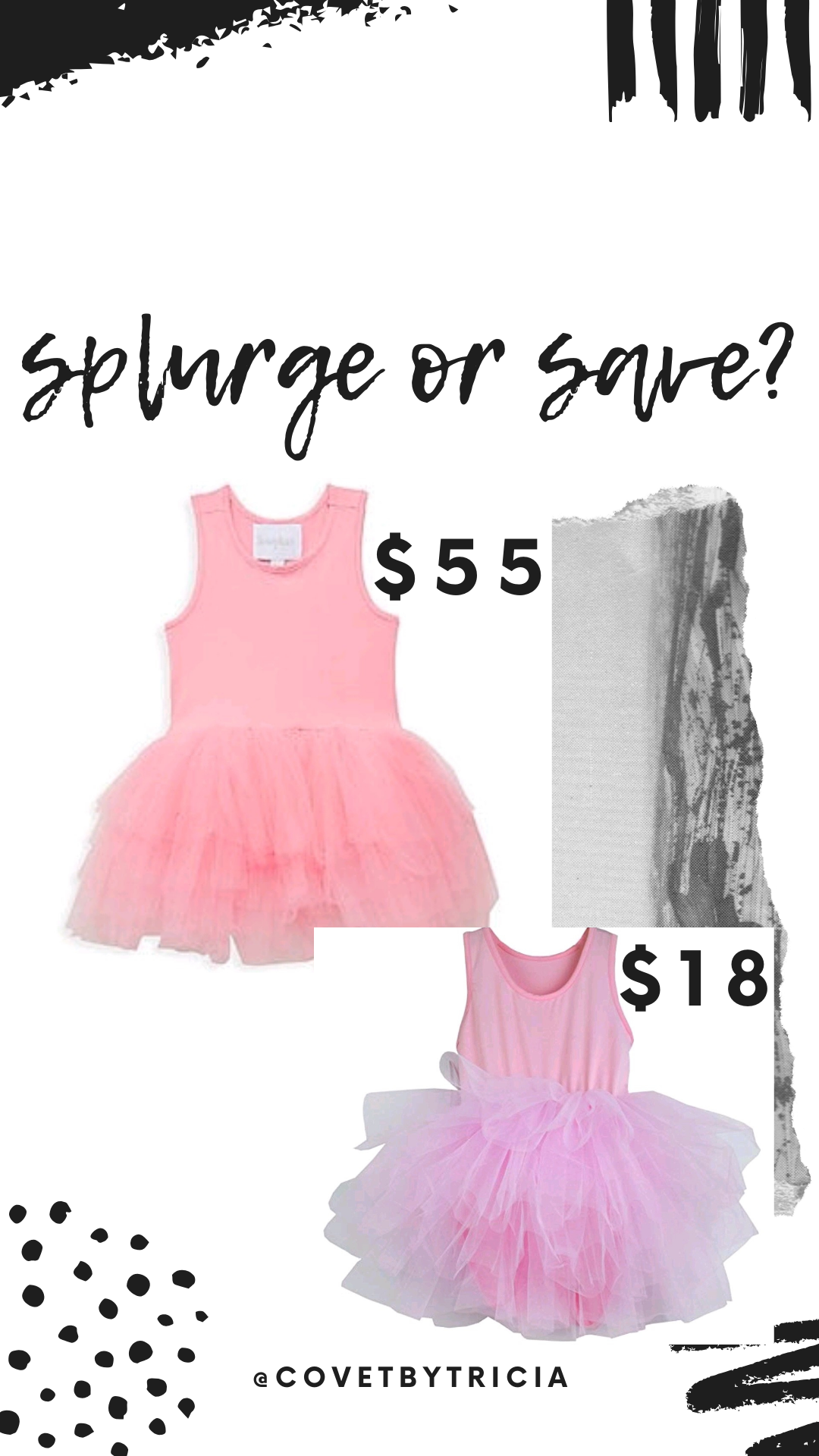 Plum tutus retail at $55, whereas this one is a fraction of the cost! [Please note Amazon prices are subject to change any time.]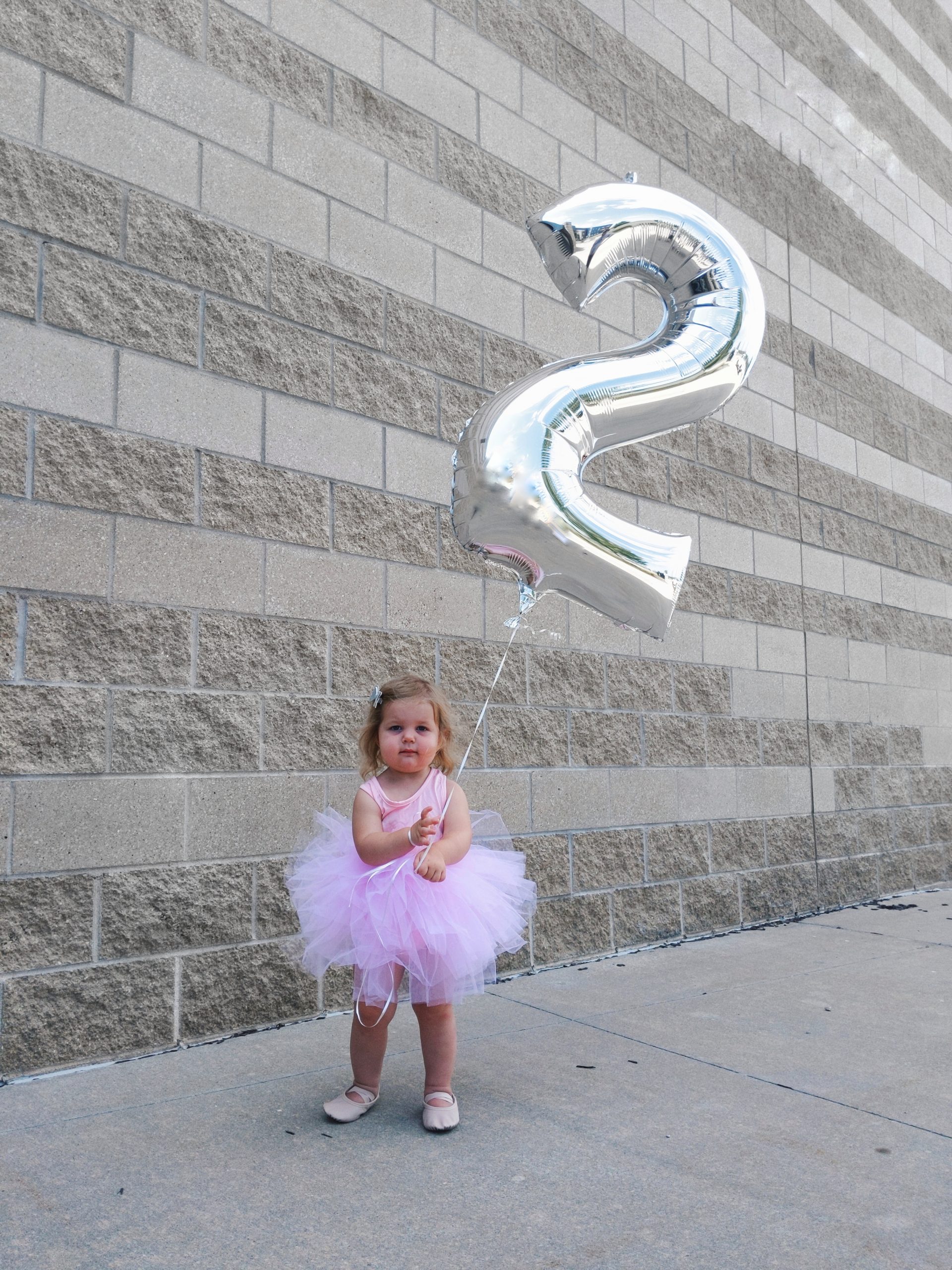 Blair wore a plum inspired tutu for her 2nd birthday! The tutu is nice and full, which made for some great pics. [Toddler ballet shoes linked here!]
Dance mom hack: Hang tutus upside down to keep them nice and fluffy! I wash Blair's tutus on delicate, dry on low heat for a few minutes to get the wrinkles out, then hang upside down until she's ready to wear them again.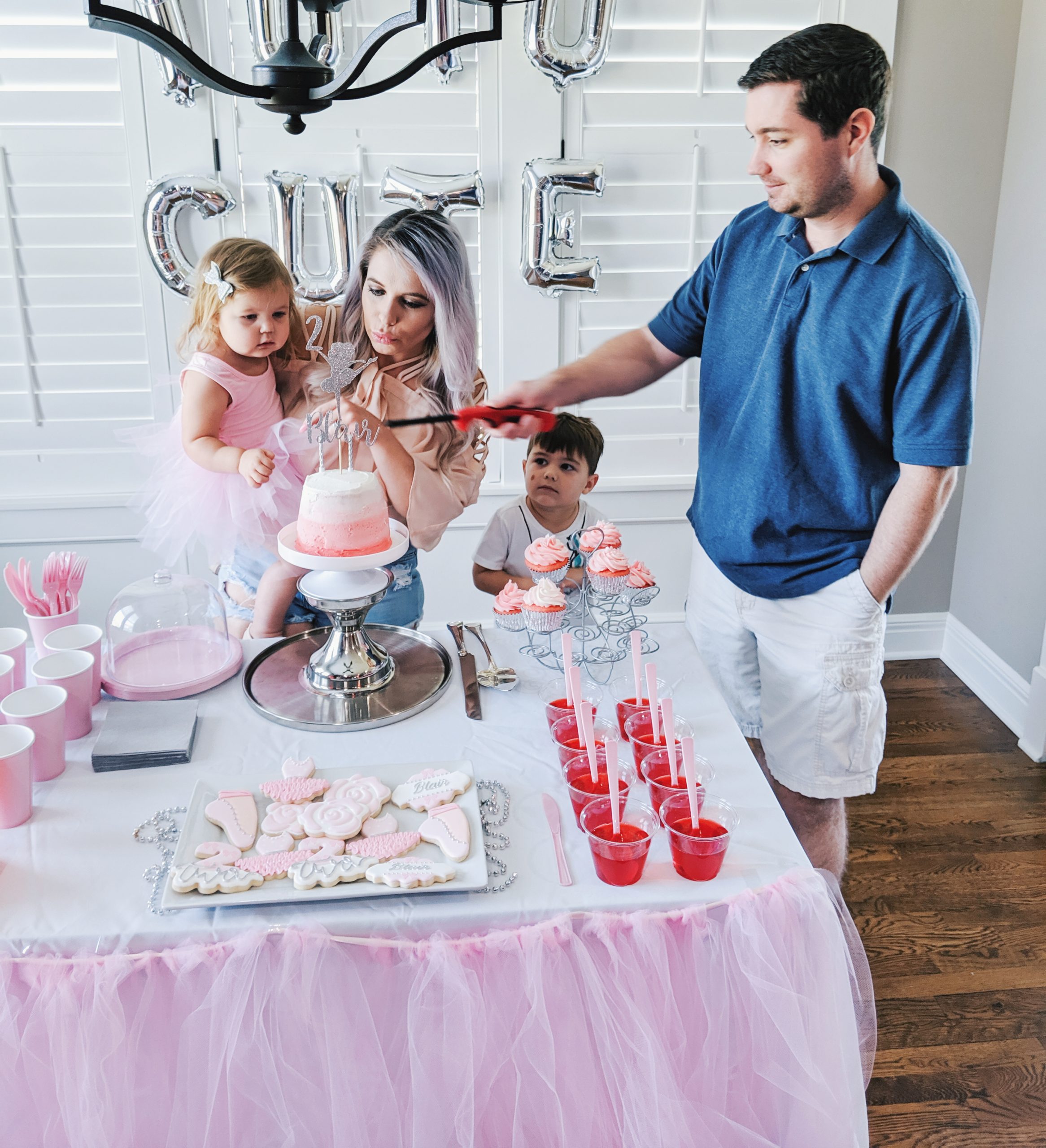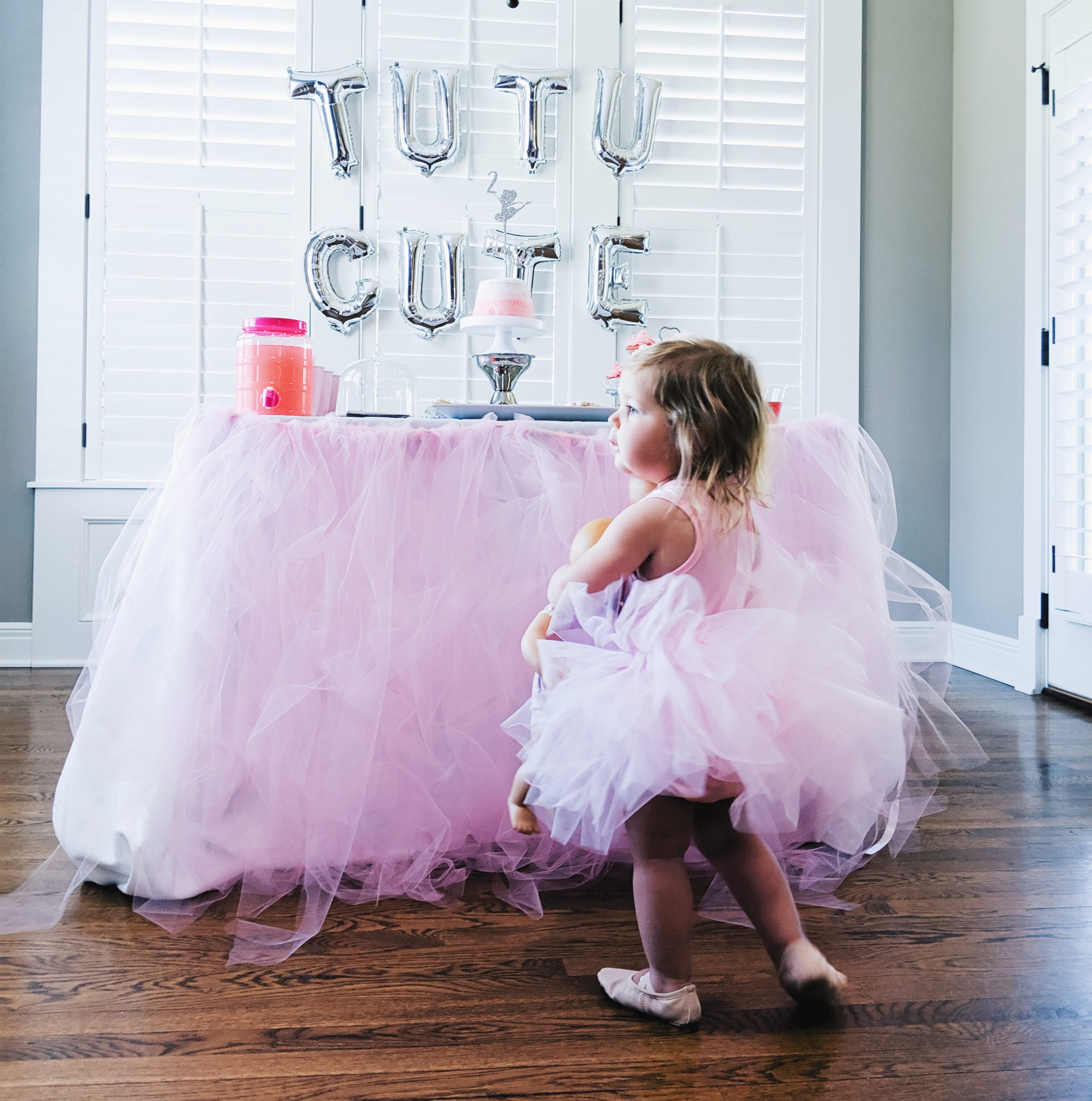 Here are some photos from her Tutu Cute Birthday Party where she's wearing the tutu. One of my favorite parties to date! In fact, that sweet ballerina cake topper is still hanging in her nursery as a reminder of her little party!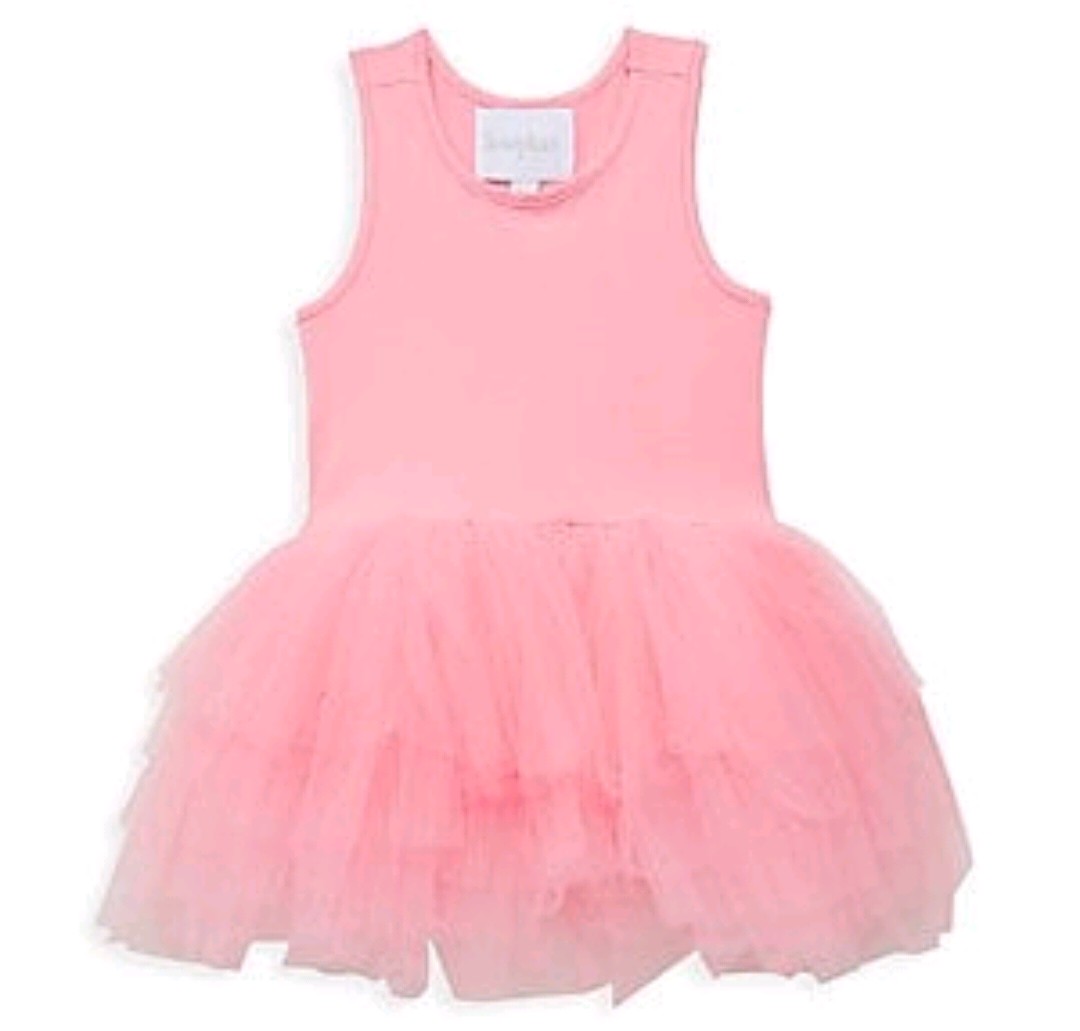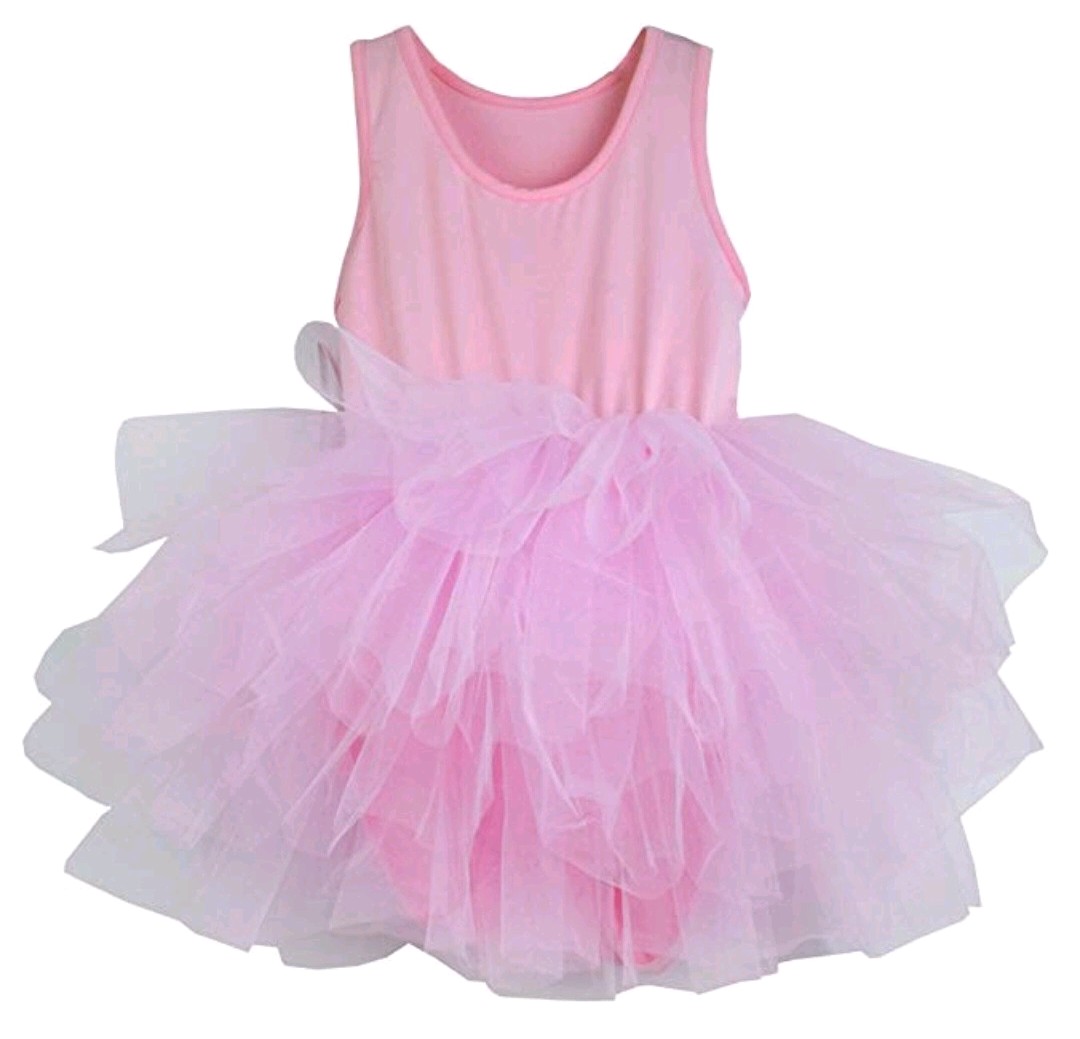 Original iloveplum tutu on top // Inspired tutu on bottom
Both versions are available in multiple colors!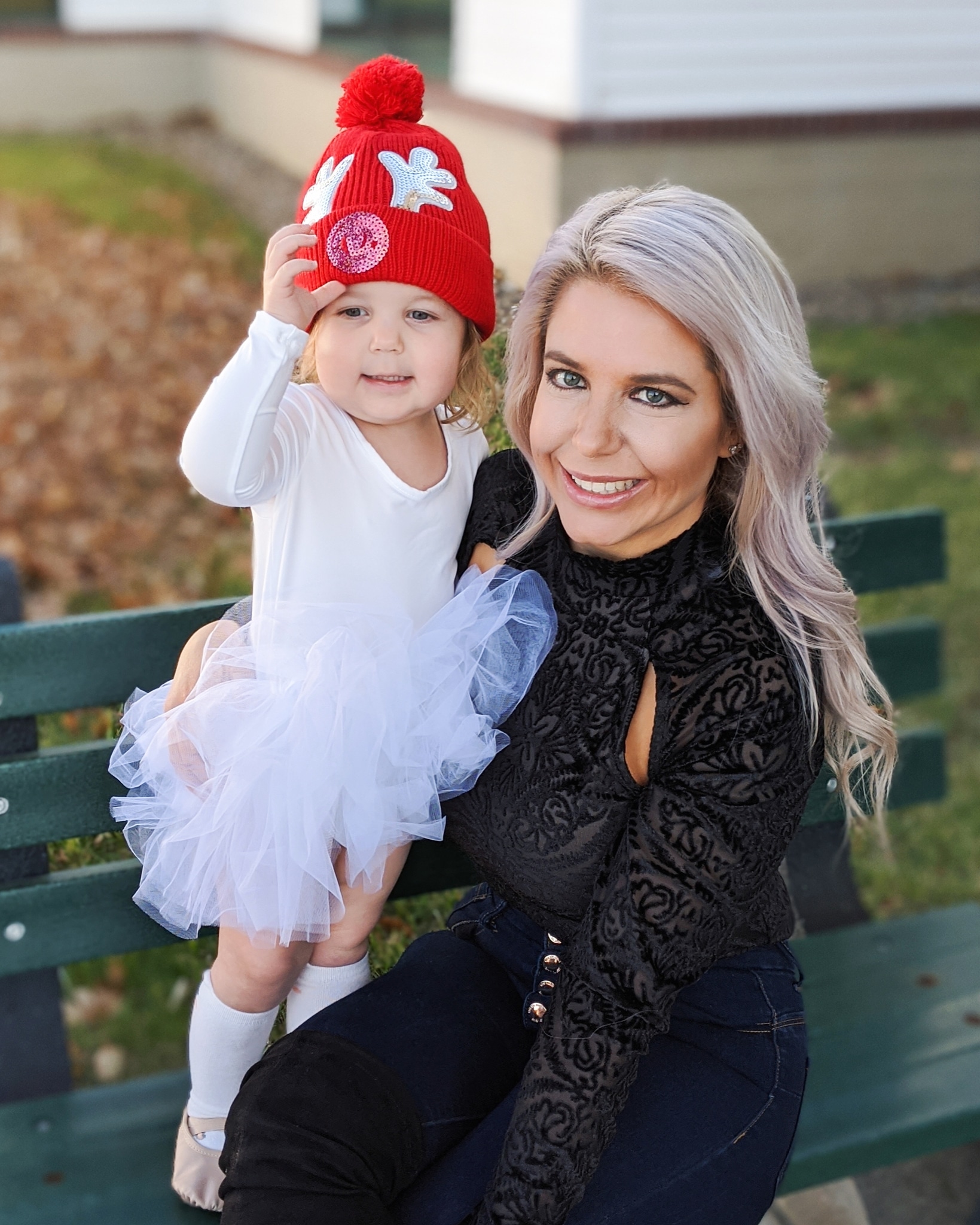 Blair also has the long-sleeve white version of the plum inspired tutu. Here she is wearing it for a winter dance!
Overall, I'm really impressed with the quality of the dupe version. Blair has it in 2 colors and I plan on ordering more as well. And at this price, I don't have to feel guilty if she gets one messy. After all, she is a toddler!
Shop Plum tutus and Plum inspired tutus!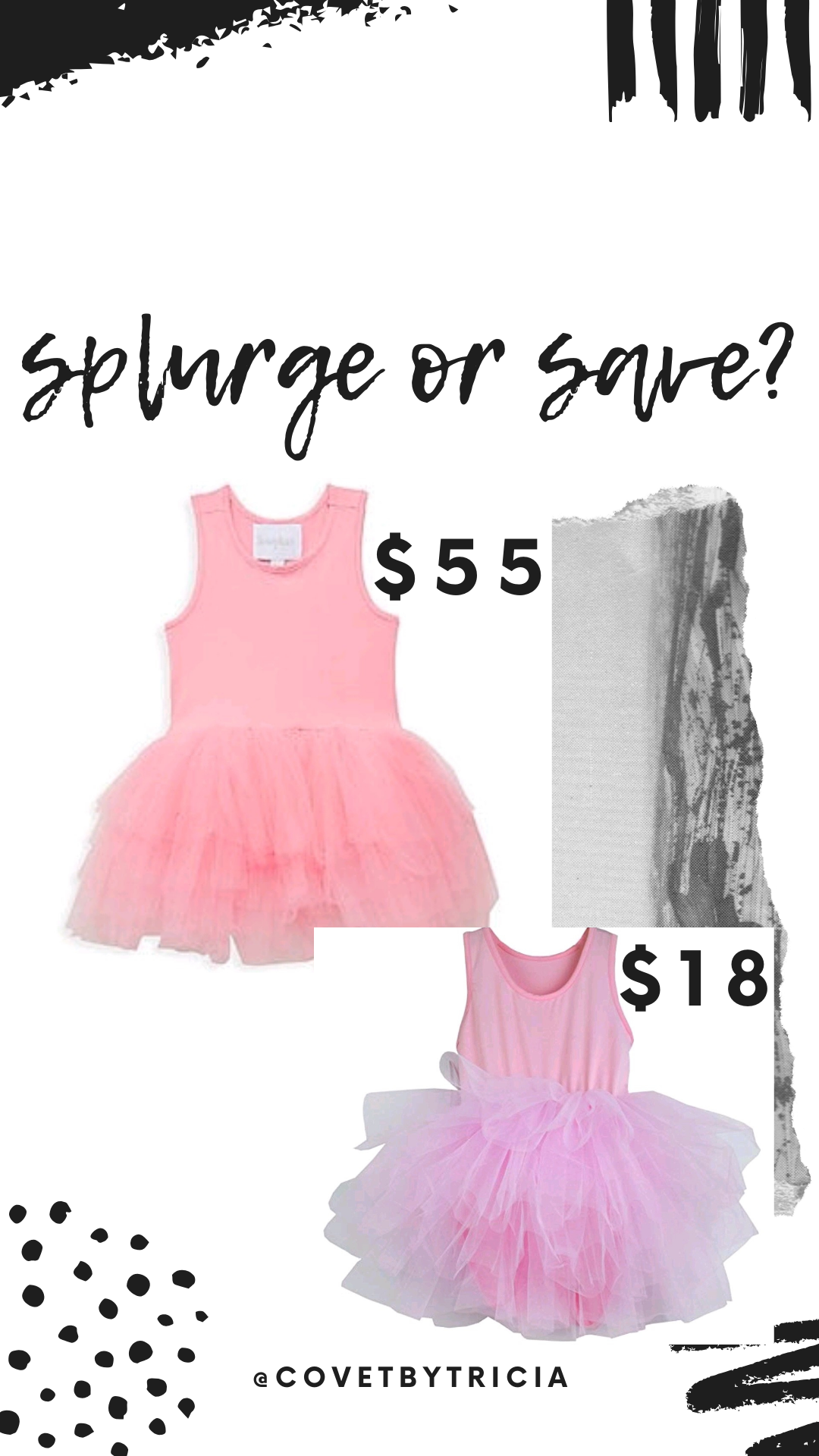 Pin these iloveplum and plumnyc inspired tutus for later!
More designer dupes: