Pearl barrettes are the hottest of the 2019 hair trends! You've seen them everywhere on Instagram, and for good reason–they're affordable, elegant, and an easy way to elevate your look. Here are some of my favorite pearl barrette hairstyles…

Where to Buy Pearl Barrettes
Here's a link to the exact set of pearl barrettes I'm using in these photos. They're extremely affordable and on 1-day shipping, too!
If you'd like to check out some other options, click here for a huge selection.
Pearl Barrette Hairstyle Videos
I also uploaded a video to Instagram showing these hairstyles! Click here to check out my pearl barrette hairstyles video, which I edited with the free Movavi Clips app [ad].
The Side Clip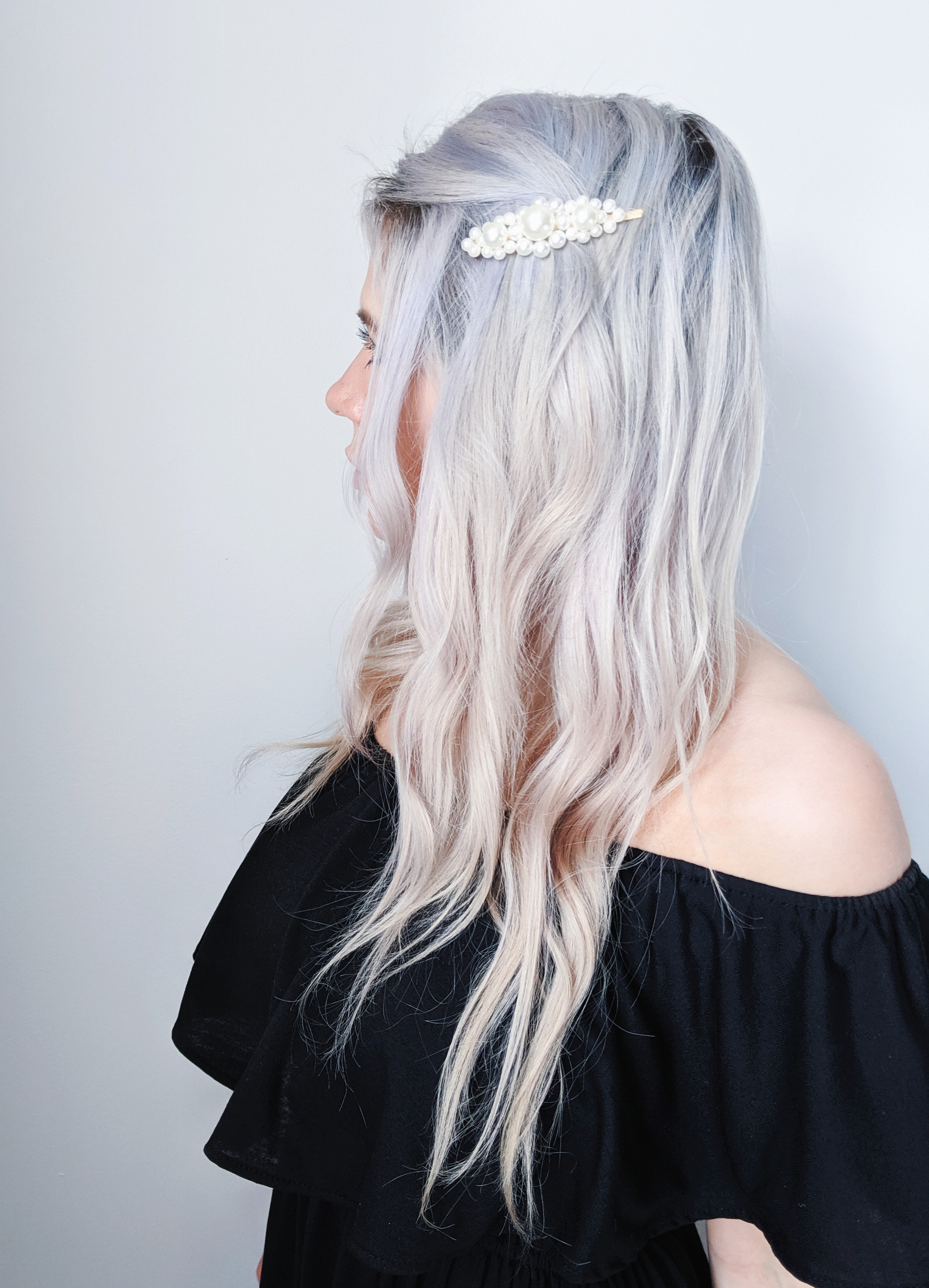 This first style is simple, and the most common way I wear pearl barrettes: use the clip to hold back a small section of your hair while allowing the rest of your hair to hang down.
Don't pull back the hair closest to your face. Instead, grab a section a couple inches back from your face. This will allow your hair to frame your face as normal, which has a more slimming effect.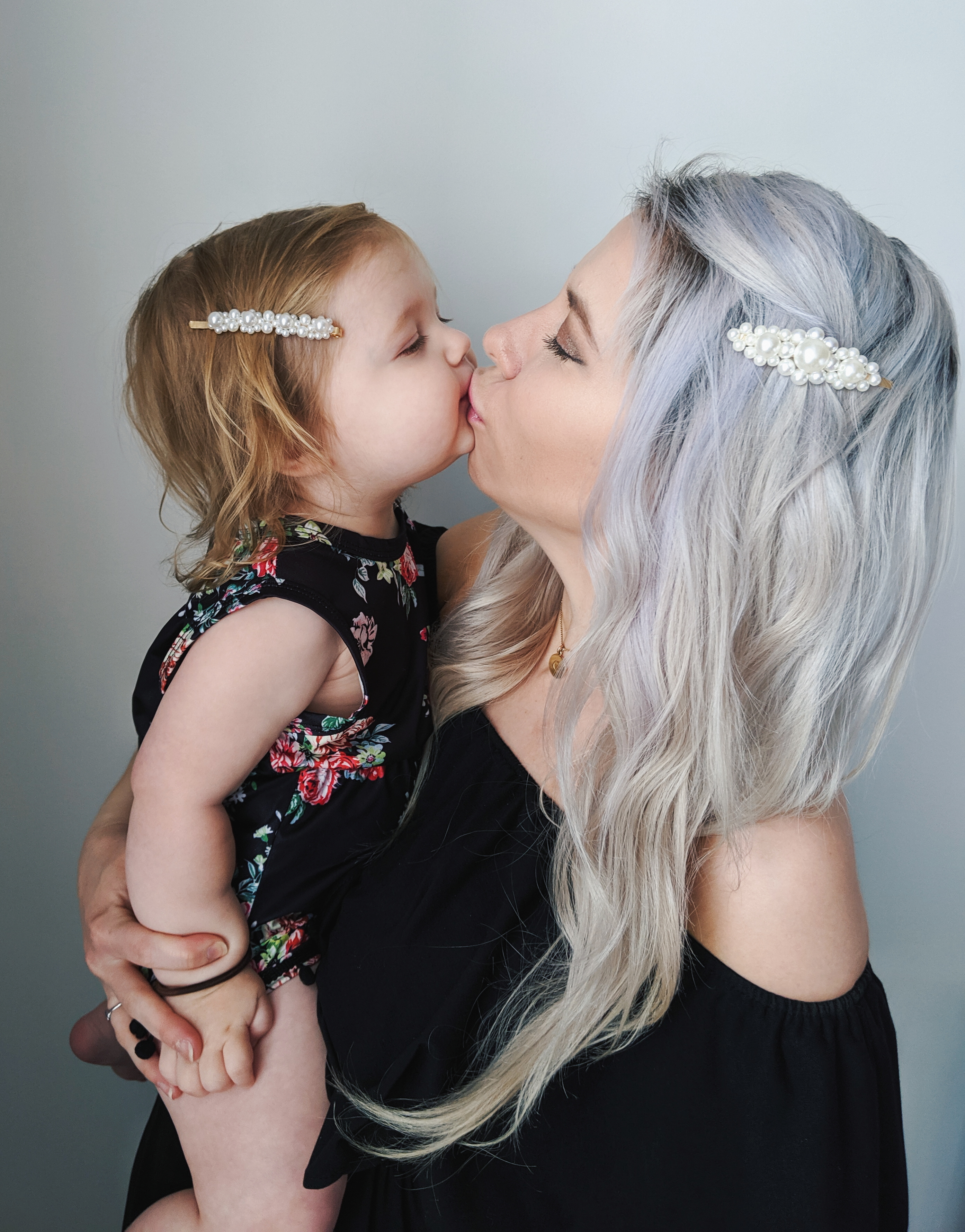 I always get questions about Blair's floral romper, so I'll link it here. Rompers are a summer staple for baby girls!
Here's a link to my off-the-shoulder maxi dress. So comfortable!
Half Up, Half Down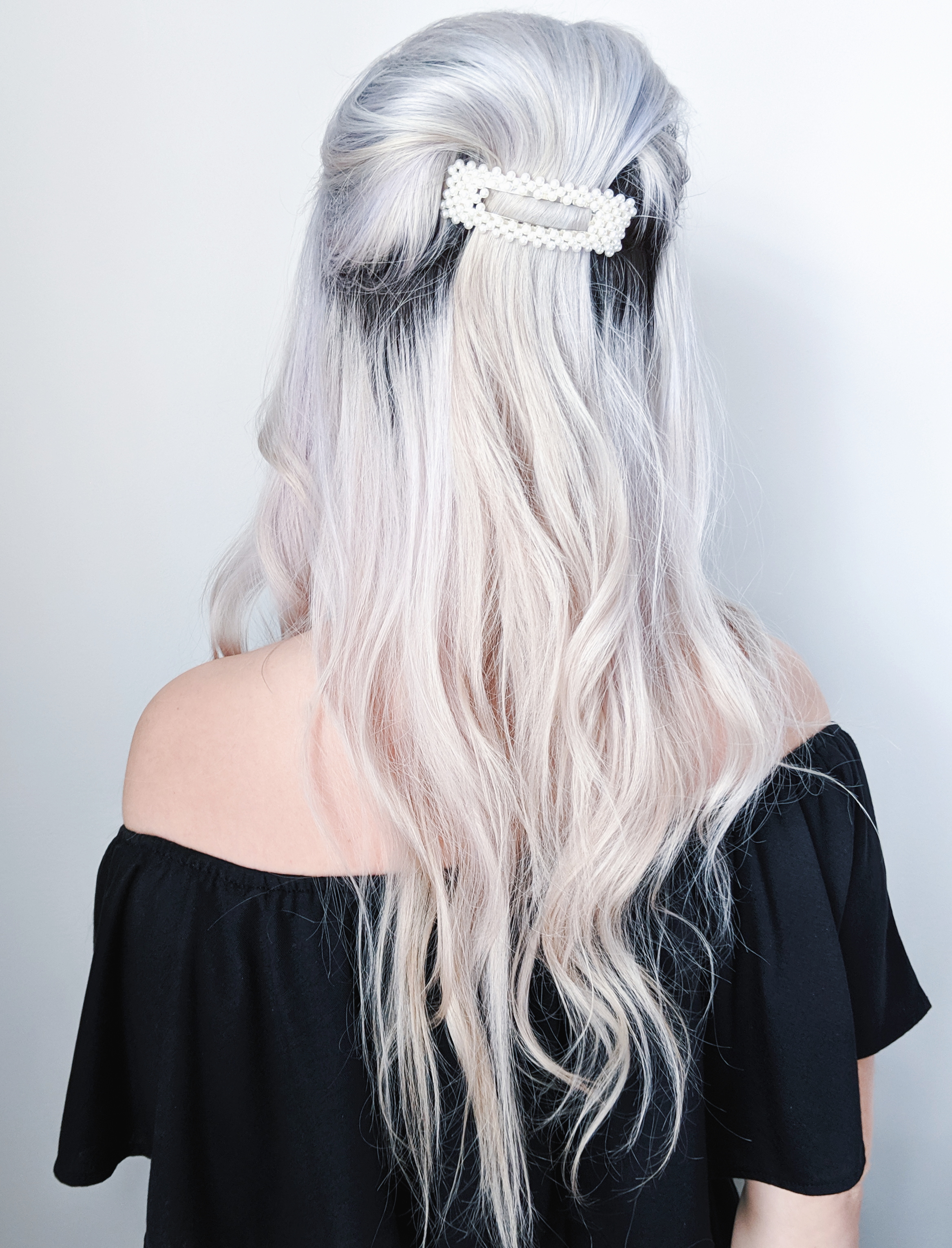 Use a pearl barrette to clip a section of your hair up in the back for a half-up, half-down style. Again, don't grab the hair closest to your face. The style will look more messy and on-trend if you allow your front pieces to frame your face.
Dress up Your Ponytail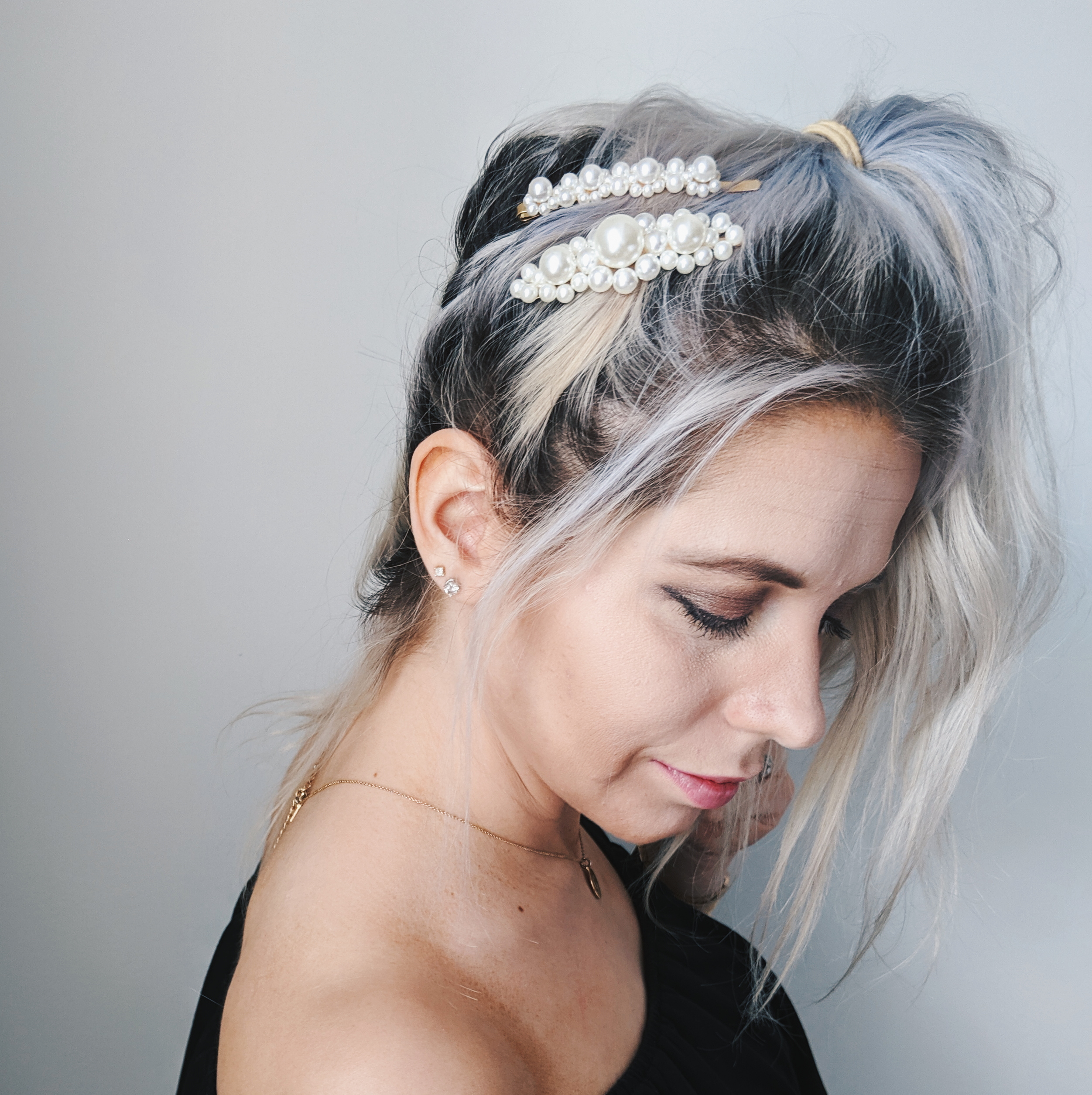 Clip a pearl barrette [or two!] near the front of your face next time you throw your hair up in a ponytail. You'll instantly look more put together.
Peek-a-boo Barrettes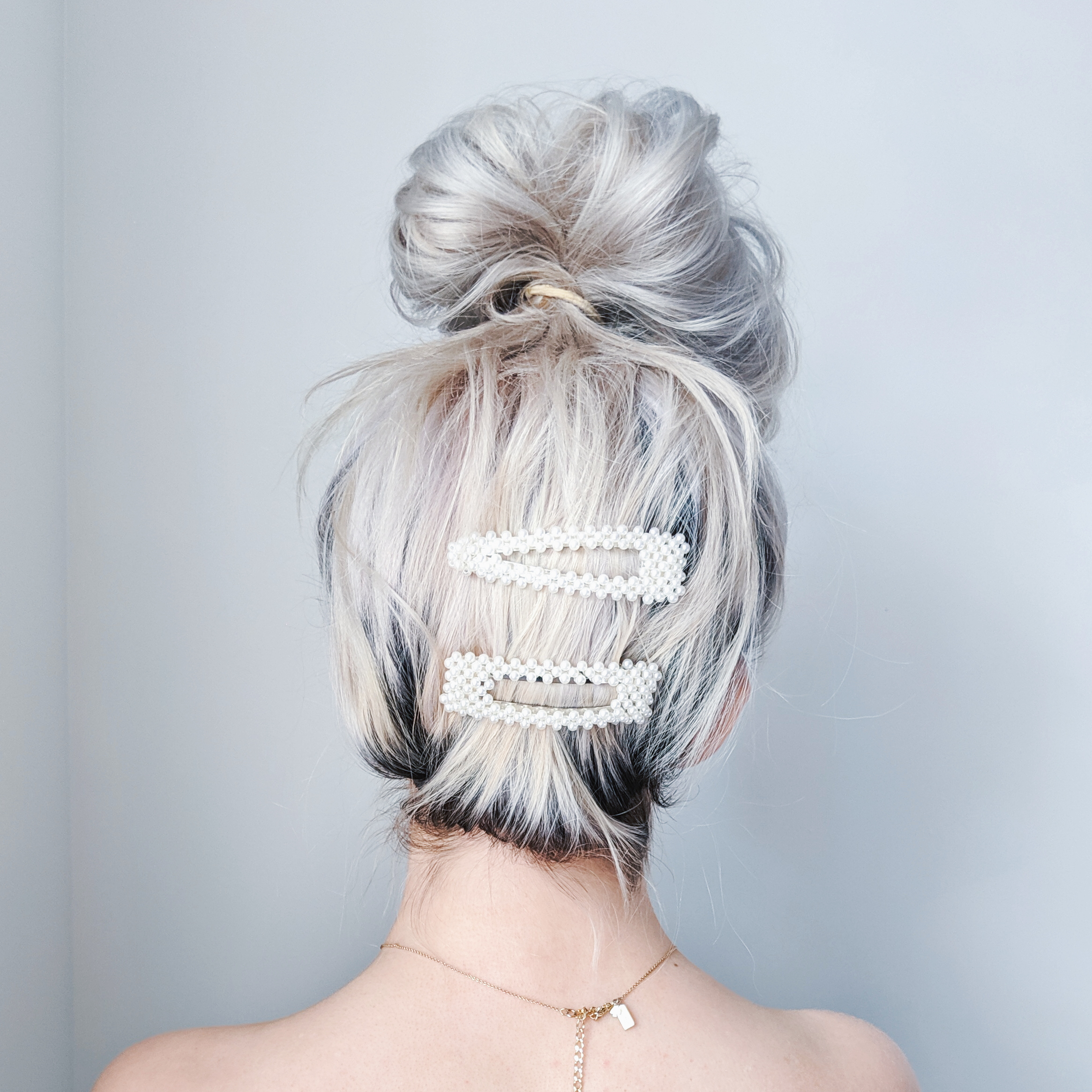 Use pearl barrettes underneath a messy bun for something unexpected. Bonus, they help camouflage those whispy postpartum baby hairs.
There you have it, some of my favorite hairstyles for pearl barrettes! Hope you found them helpful.
Don't forget to check out my pearl barrette hairstyles video, too!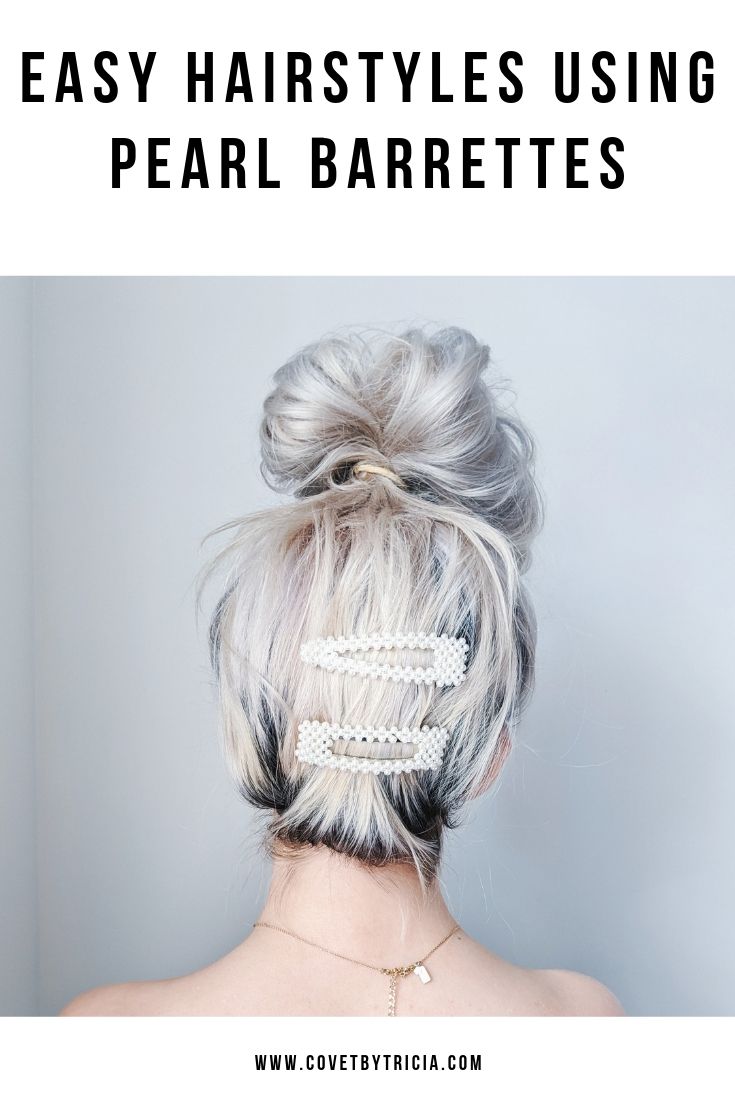 Pin these pearl barrette hairstyles for later!
More beauty inspo: