Colton's preschool teacher recently got married, so I did a Pinterest search for Teacher Wedding Gift Ideas. Surprisingly, there wasn't a lot out there. So, I came up with this preschool teacher wedding gift as a little token of appreciation from the class.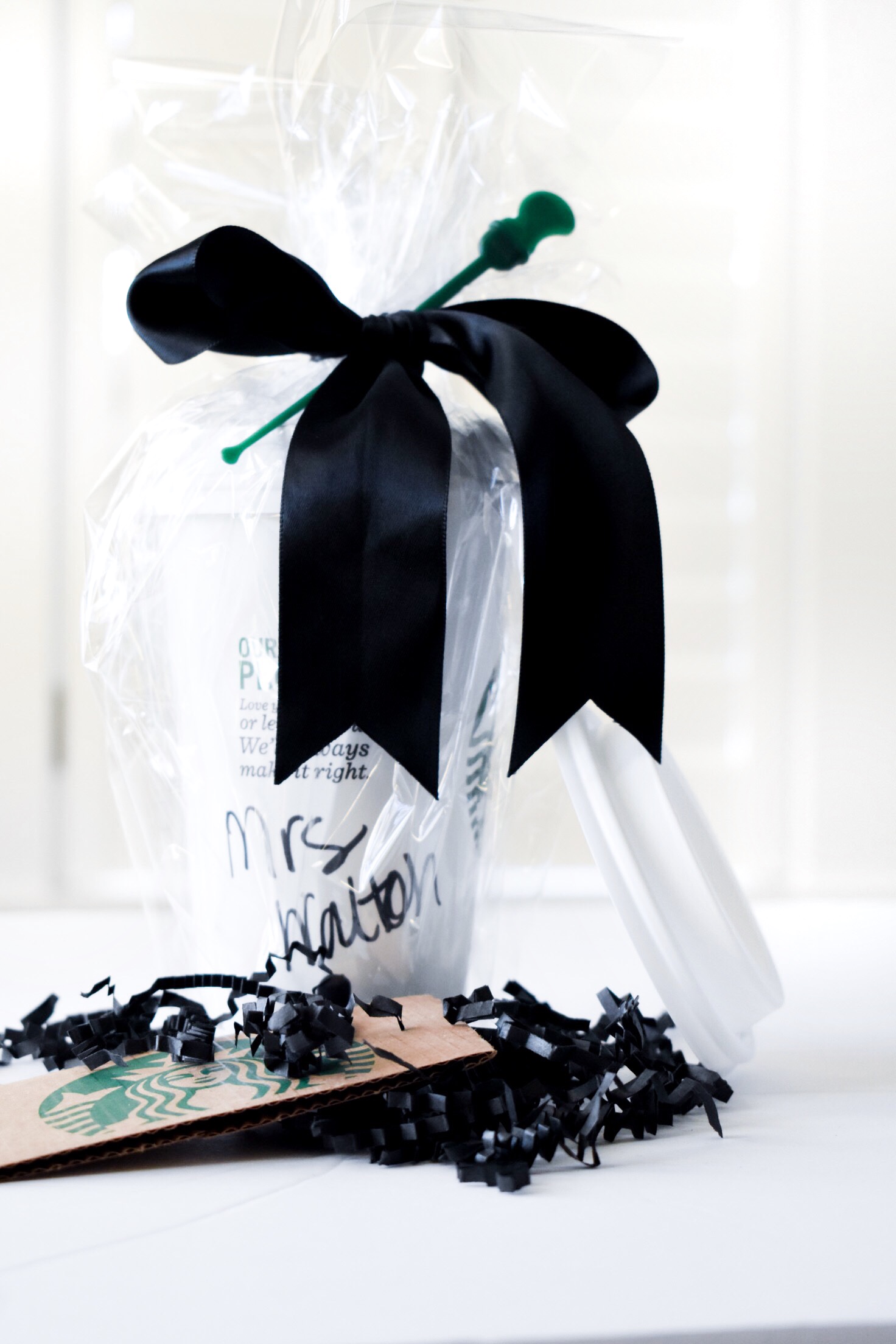 The few ideas I found on Pinterest seemed to require participation from the class, such as handprints on an apron or platter. As cute as those ideas are, I wanted something that I could put together without having to take up class time.
I'm the Room Mom for Colton's class, so I gave this as a gift from the class as a whole. However, you could totally do this as an individual gift, too. Simply adjust the gift card amount for your needs.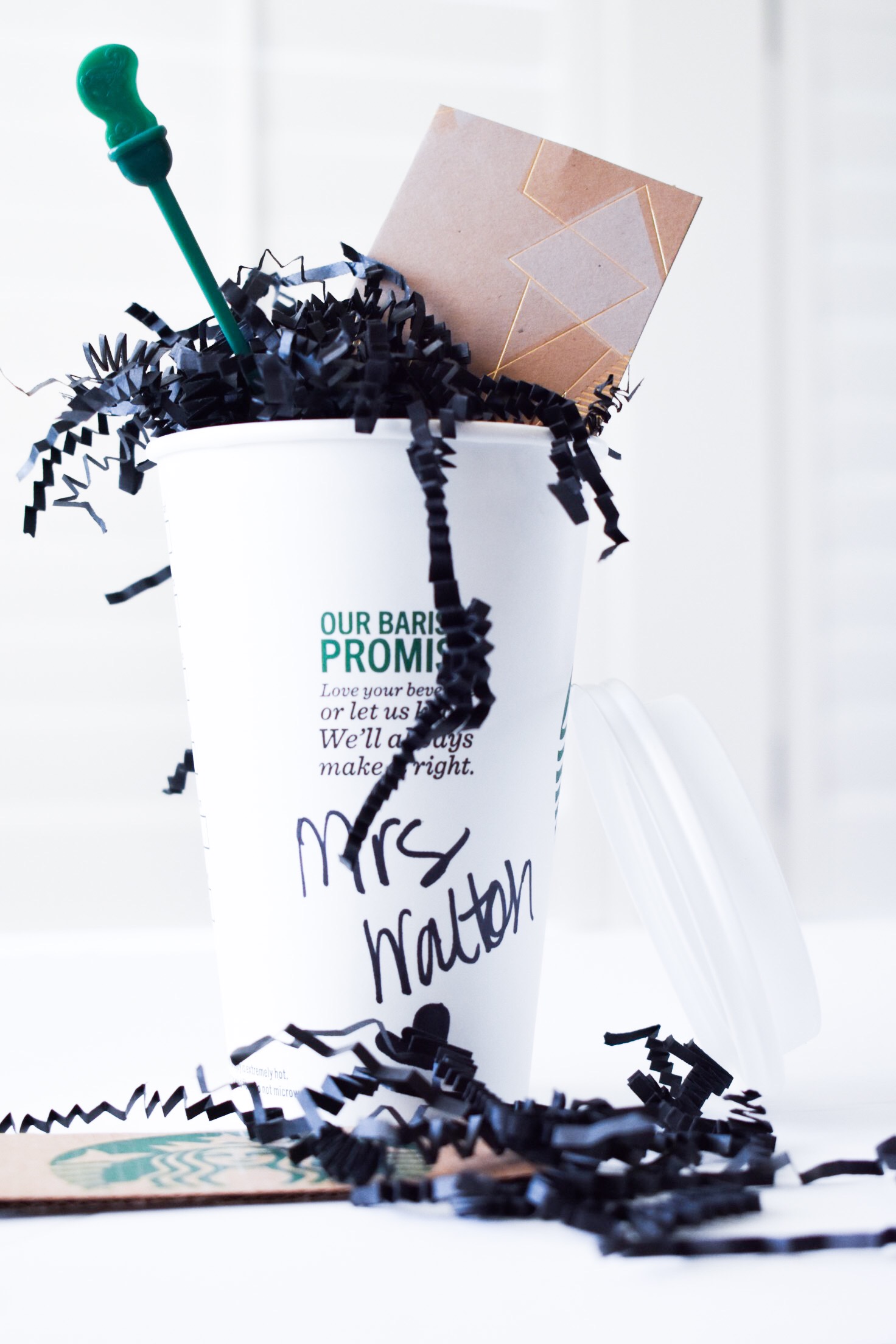 At the beginning of the year, each teacher filled out a "Favorite Things" form with some of their favorite restaurants, stores, foods, and the like. Colton's teacher said she loved Starbucks, so I decided to go with that theme. Who doesn't like a surprise Starbucks gift card?
When I purchased the gift card, I simply asked the barista for a couple extra cups. Figured I should get two because I knew I'd mess up writing on one. This is a Tall size cup, but you could also use a Short for this DIY teacher wedding gift.
Then, I wrote the teacher's new married name on the cup! Easy peasy.
You could also consider a personalized Starbucks cup with her new married name, like one of these.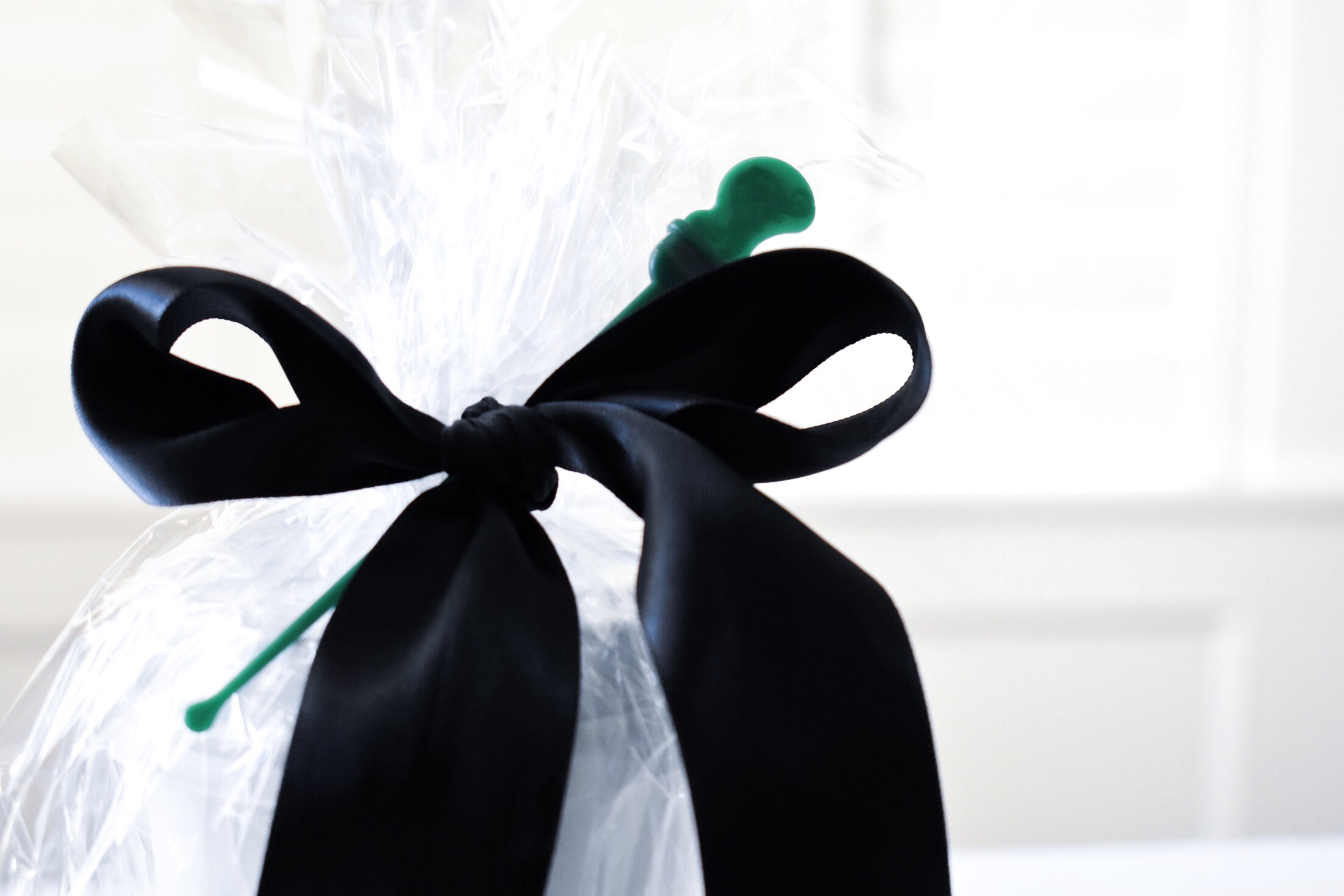 After filling the cup with black shreds, I stuck the gift card inside and wrapped it up with cellophane wrap. Tied a ribbon bow on top and stuck a Starbuck stirrer in the ribbon for a little finishing touch on these teacher wedding gift ideas. You could also hang a little nametag off the ribbon for some extra pizzazz.
I always cut the ends of my ribbon bows into a V shape to make it look a bit more finished. A little trick that goes a long way in presentation.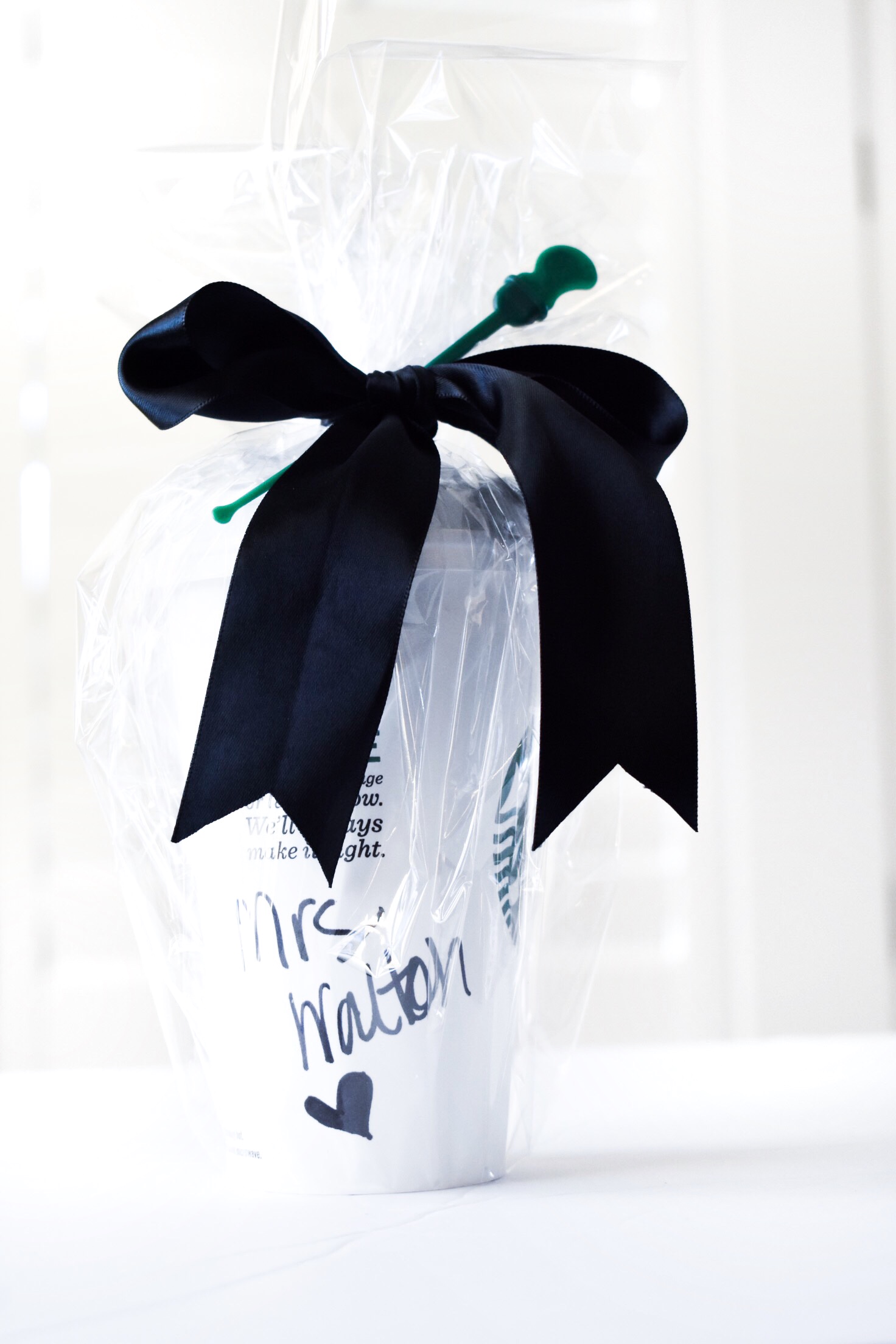 And here's the finished product! I slipped it in Colton's backpack as a little surprise when his teacher returned from her honeymoon.
Hope you enjoyed these preschool teacher wedding gift ideas! If you make one yourself, I'd love to see. Tag me on Instagram @covetbytricia or send me photos!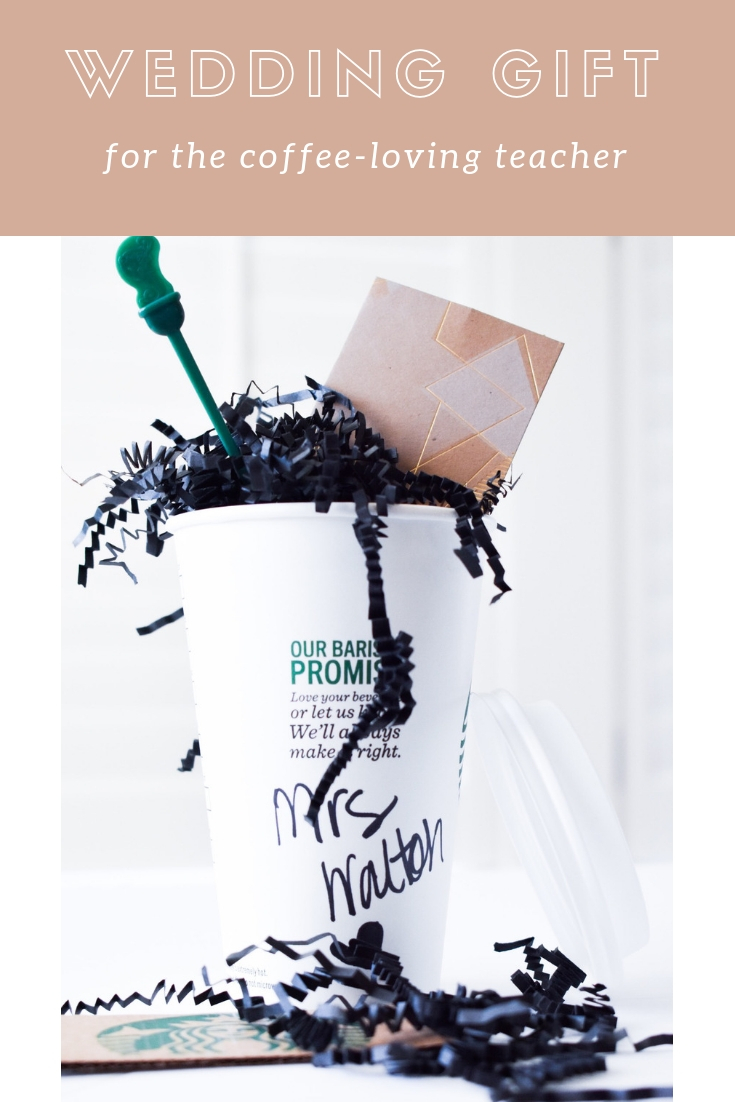 Pin these Teacher Wedding Gift Ideas – Preschool Teacher Wedding Gift for later!
More Preschool Fun: