This year, Memorial Day weekend was a blur! It's funny how having 2 kids can keep you so busy. Ha! That's one reason I love having this blog: so I can write down memories before my mom brain forgets everything. Without further ado, here's our Memorial Day weekend recap 2018!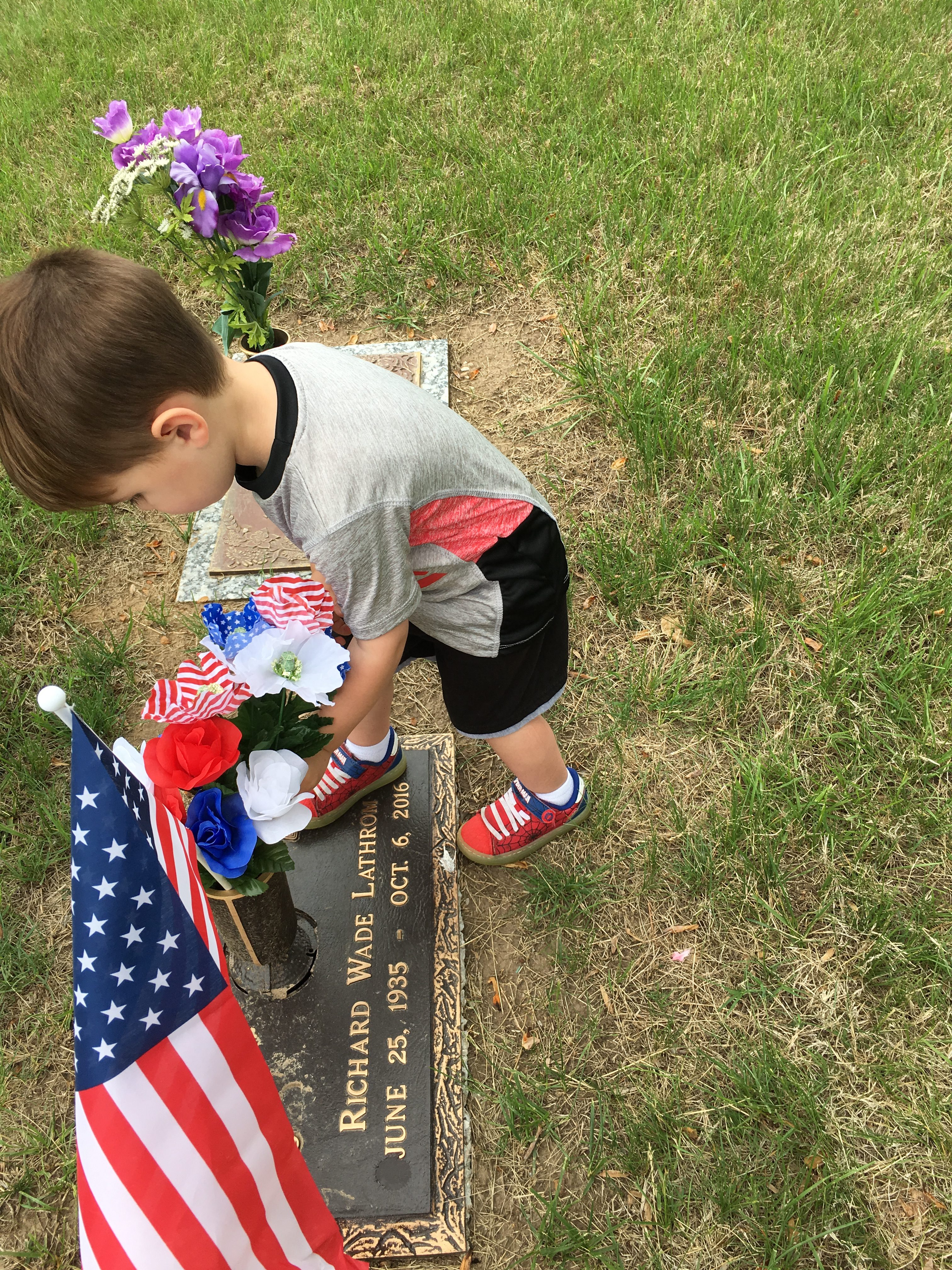 We started off the weekend a bit early by going to visit my grandpa's grave. It's kind of a drive from our house and I knew we had a lot going on over the weekend, so I asked my mom to go with us a little early.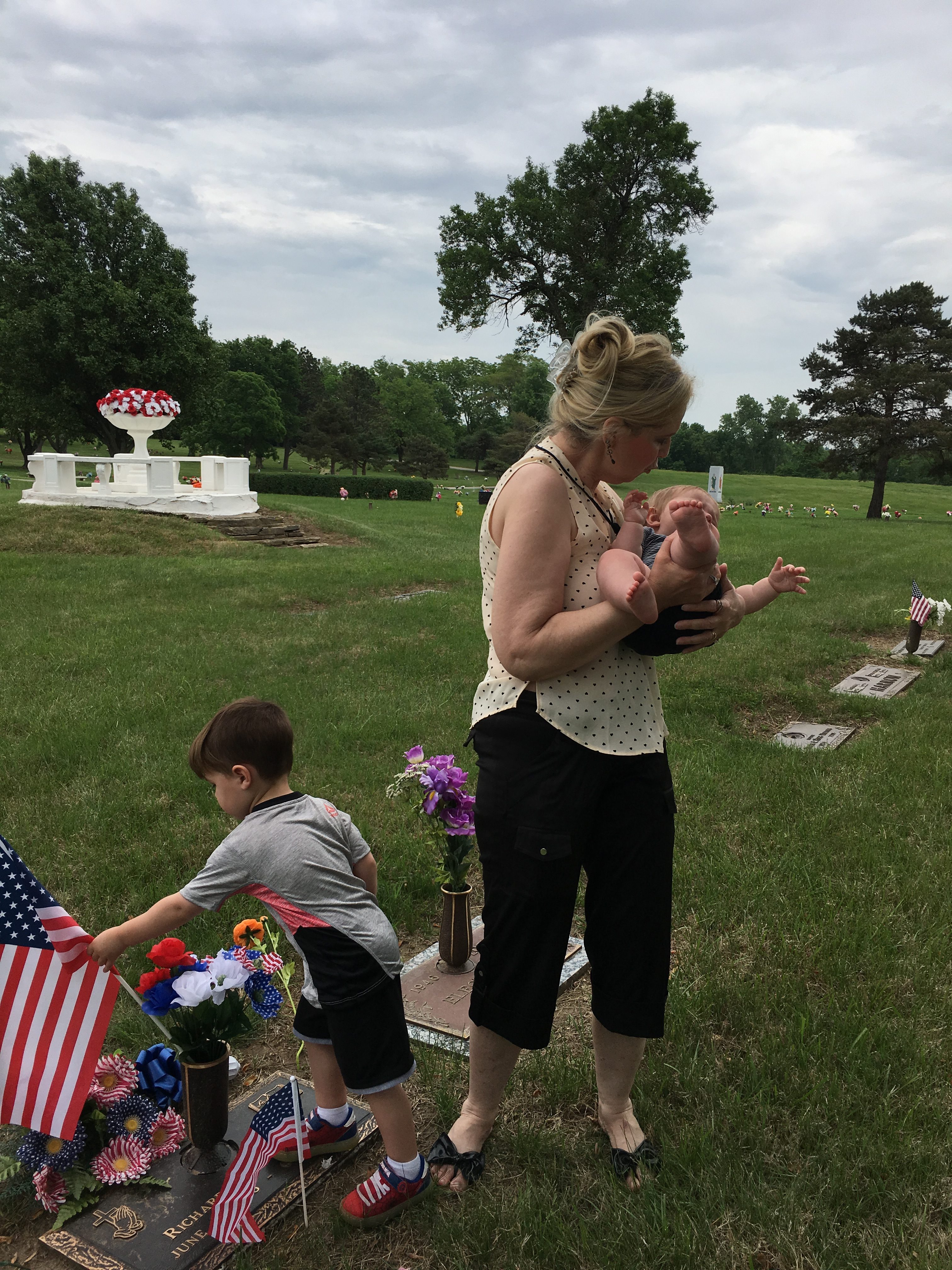 We bought some decorations on the way, and Colton enjoyed arranging them. The last time we visited, Colton mentioned that some of the other headstones had flags and that he wanted to get one for great-grandpa. So, we made sure to grab a couple flags for decor. (Grandpa was an Army veteran.)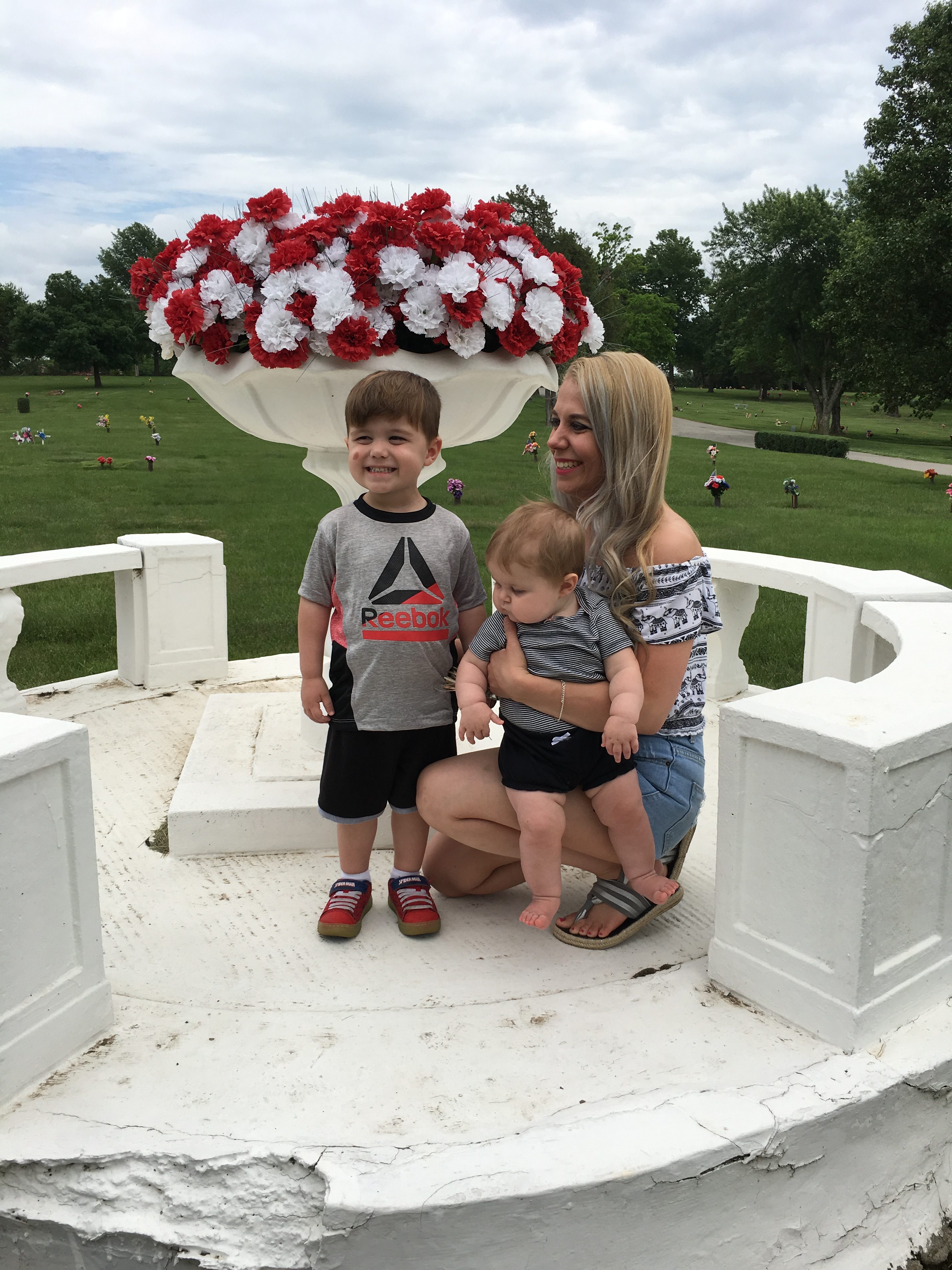 [Colton's Spiderman Shoes / Blair's Striped Bodysuit / Blair's Bubble Shorts / My Denim Shorts – around $15! / My Lip Color / My Sandals]
Several other family members are also at the same cemetery, so we visited their headstones as well. Honestly, I'm not sure how much Colton understands, but it warms my heart to see him there.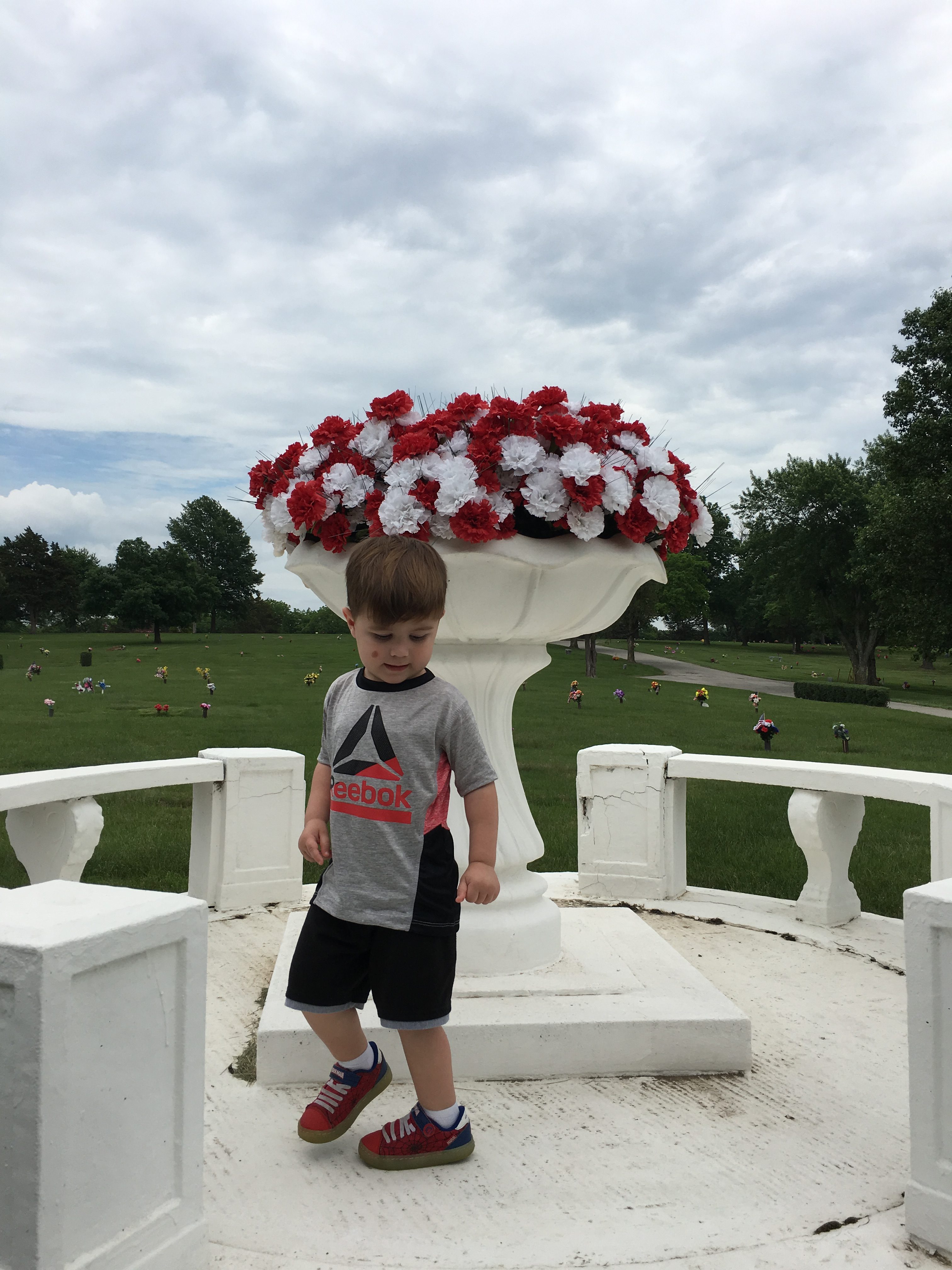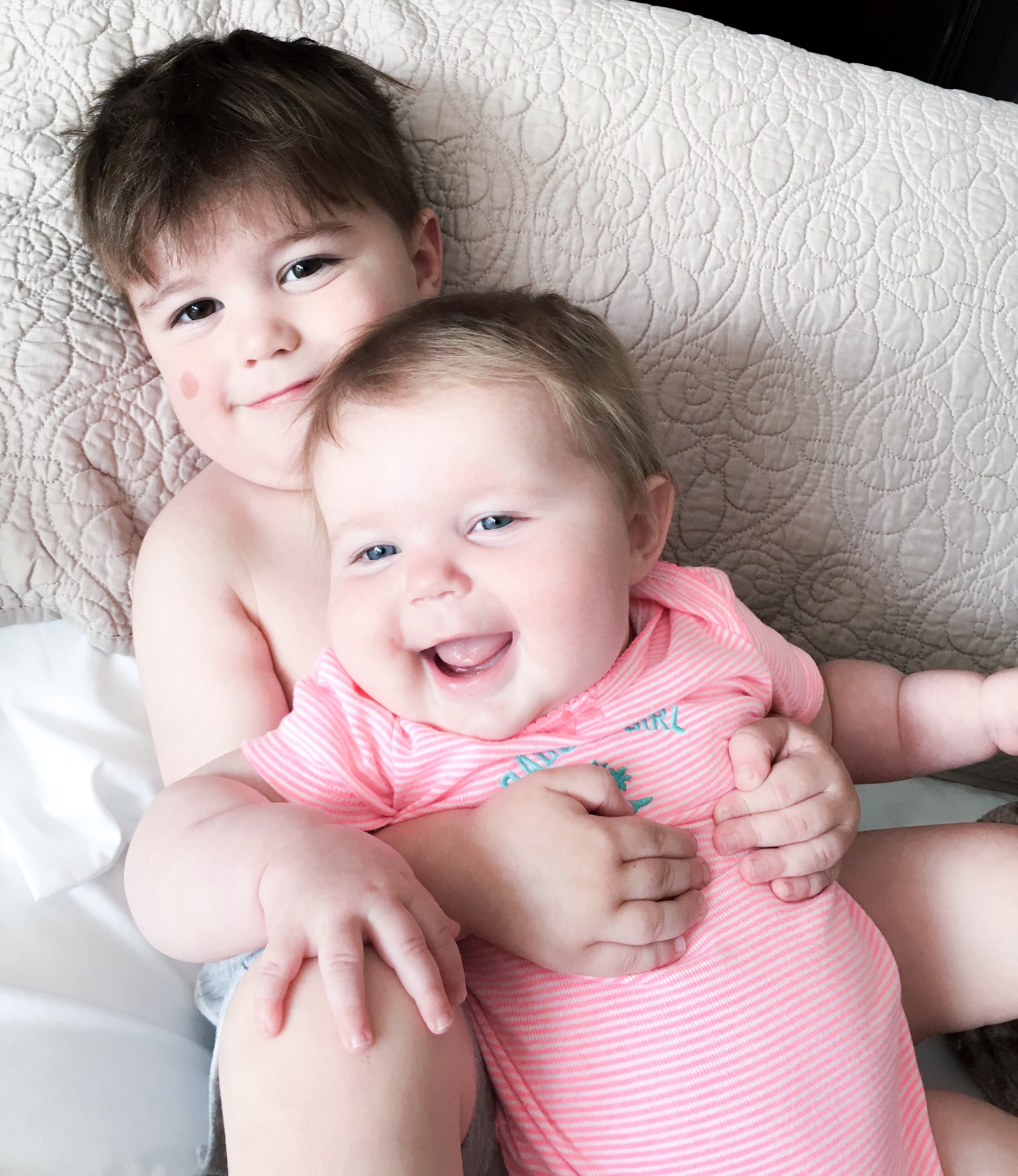 On Saturday, we ran errands in the morning, but not before being greeted by these precious faces. I love Colton's big brown eyes, and Blair's are starting to turn a little green like mine. Still mostly blue, though.
Around lunch, Colton was asking for a chocolate shake. It was the first time he'd ever asked for one–usually I'm the one who always wants ice cream! 🙂 So, my husband had the idea to go to Winstead's for lunch, and…
Behold, the Skyscraper Shake. This thing was seriously like in a vase. We all drank some at the restaurant and still brought 2 to-go cups of it home. [OK, but honestly, I could've drank the whole thing myself. I really like ice cream. I just try to exercise self-control.]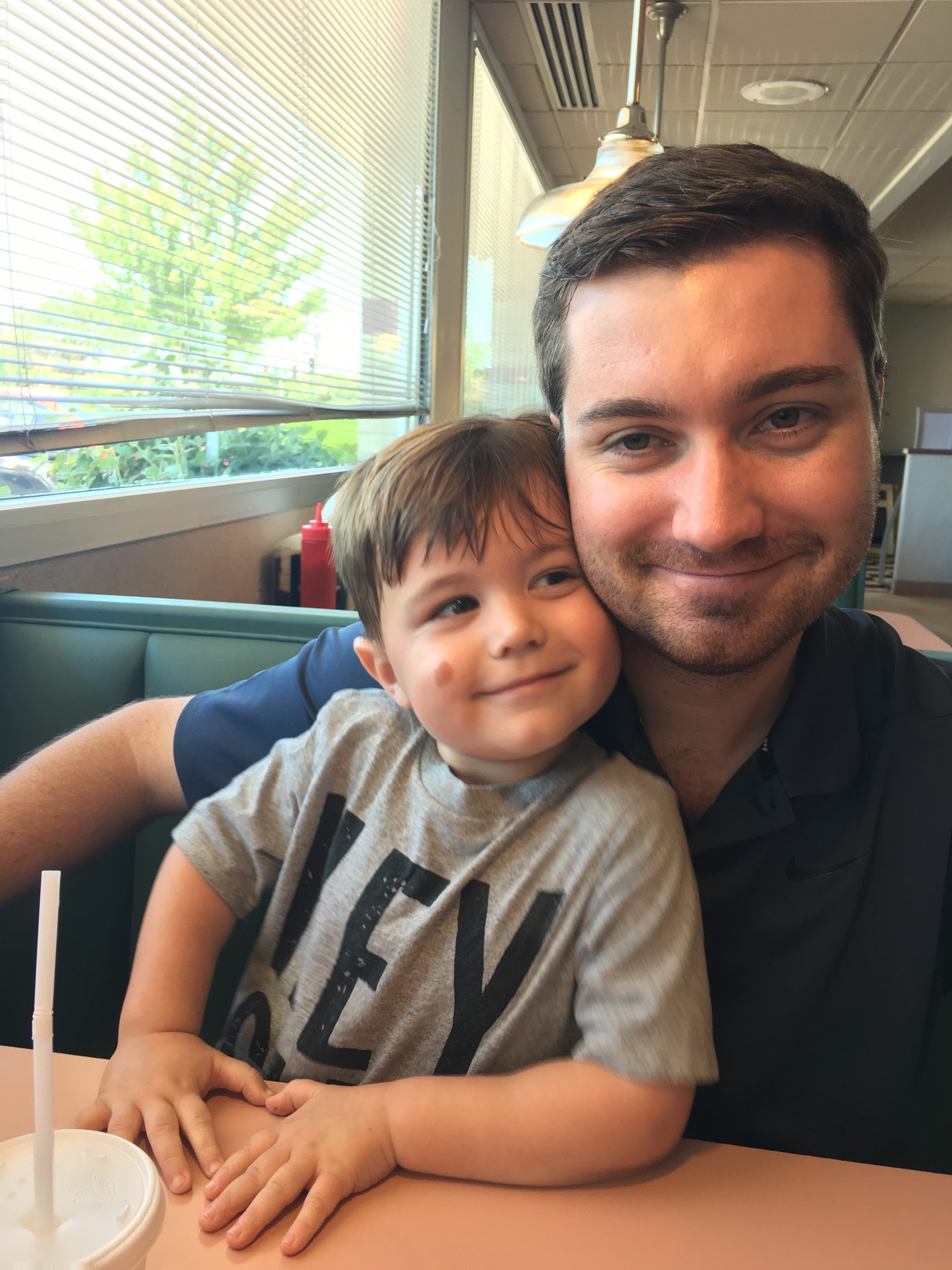 It blows my mind how much Colton and his dad look alike. All the guys in my husband's family are like clones or something.
After lunch, we went to the neighborhood pool and splashed around. The first swim of the season is always so exciting! Plus, I was excited that my husband could come with us. I'm not sure how I'm going to handle 2 kiddos in the pool by myself…
On Sunday, we loaded up to check out the Kansas City Northern Miniature Railroad. It's a little half-mile oval track train that the kids [and adults!] can ride for 75 cents a ride. It goes through a little tunnel and everything. Oh, and the volunteers there are SO NICE.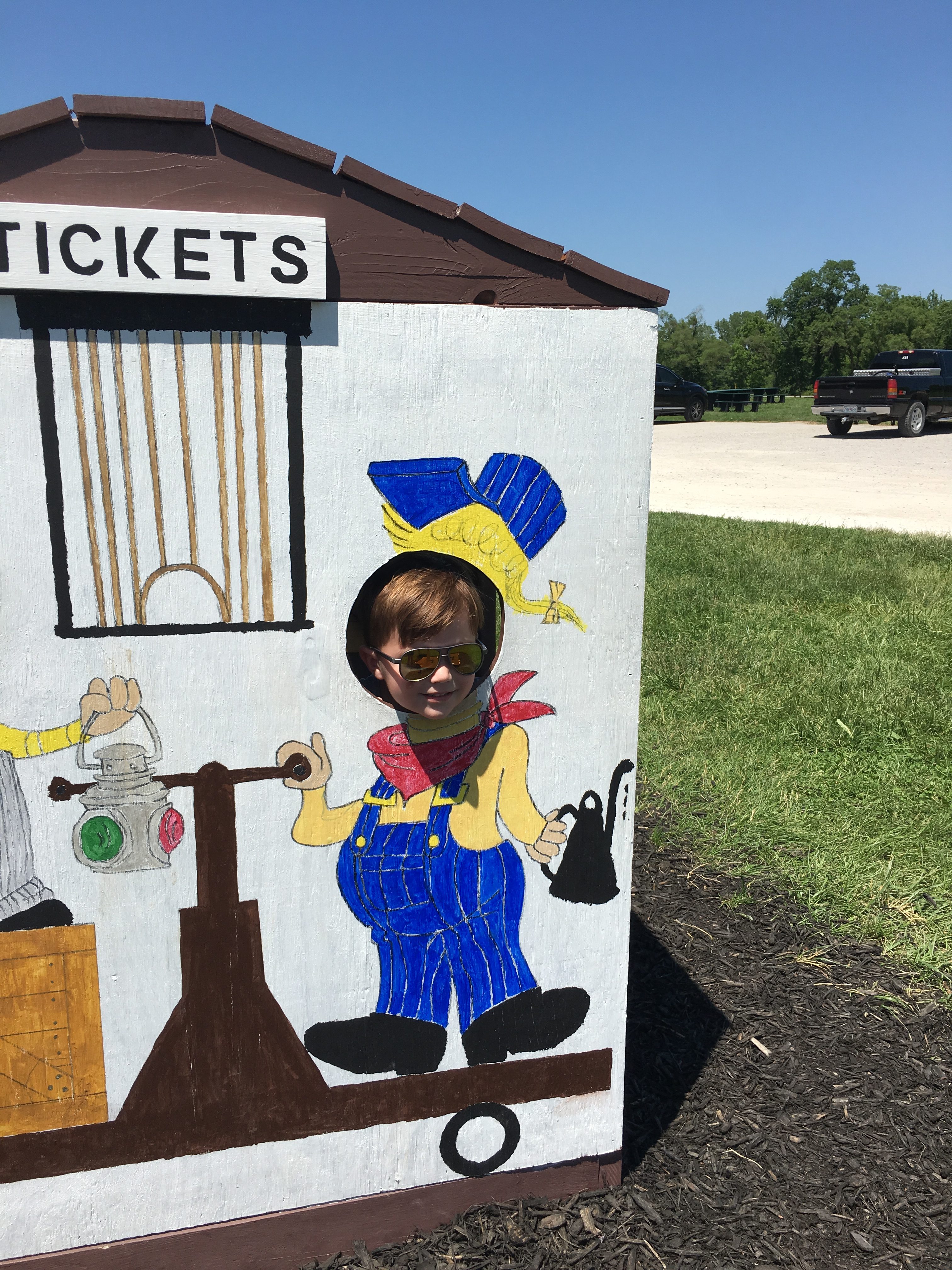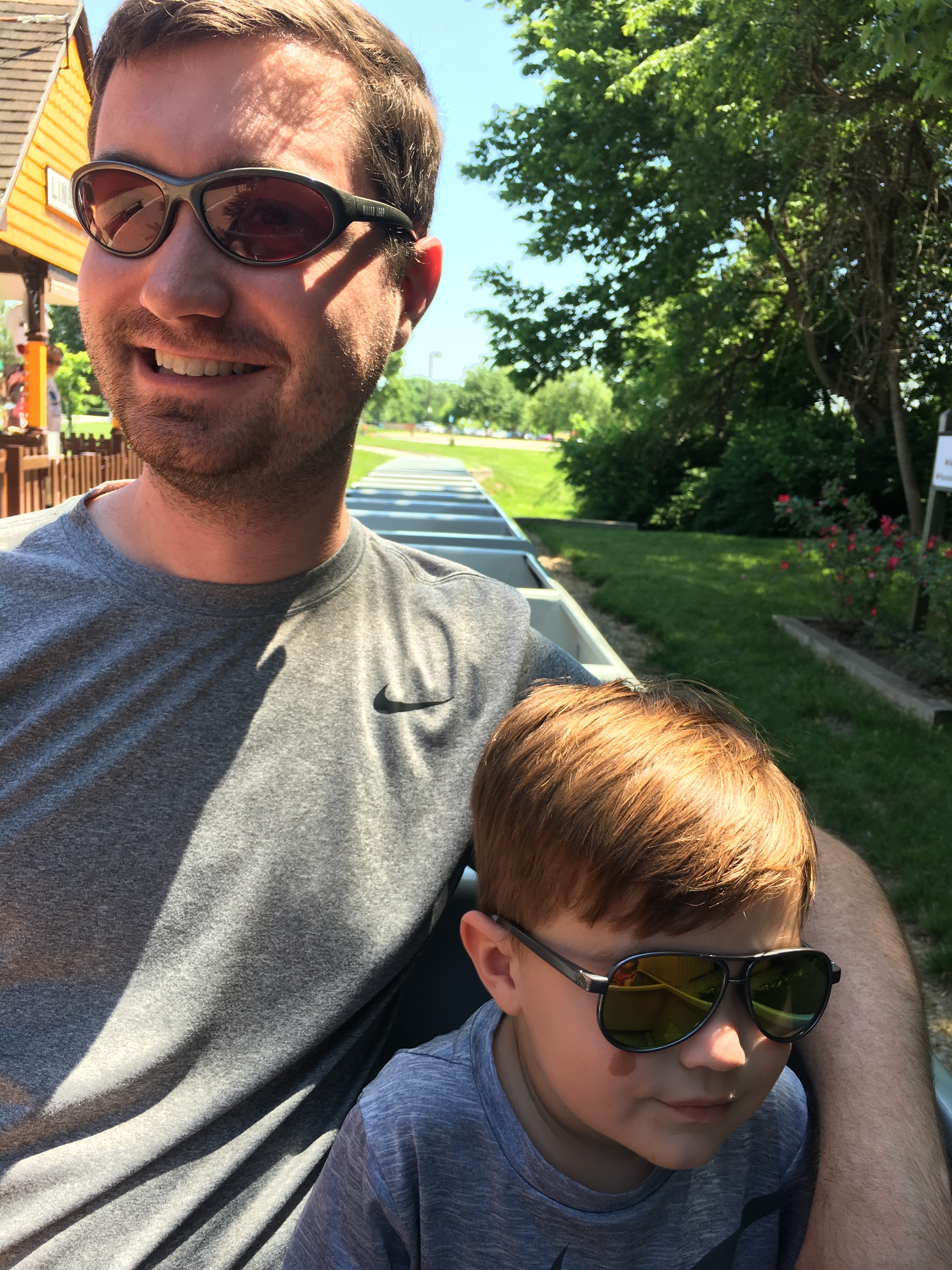 [Colton's Sunnies / Boys Nike Tee / Mens Nike Tee]
They even dress alike.
We were planning on going to a park afterwards, but it was SO FREAKIN' HOT that we ended up going home instead. We did water balloons and water table out on the driveway for hours in a desperate attempt to remain cool.
On Monday, we headed back to the pool. Seriously, having a pool is one of my favorite things about living in this neighborhood. It's basically like having your own pool without having to mess with all the chemicals and cleaning and crap. 🙂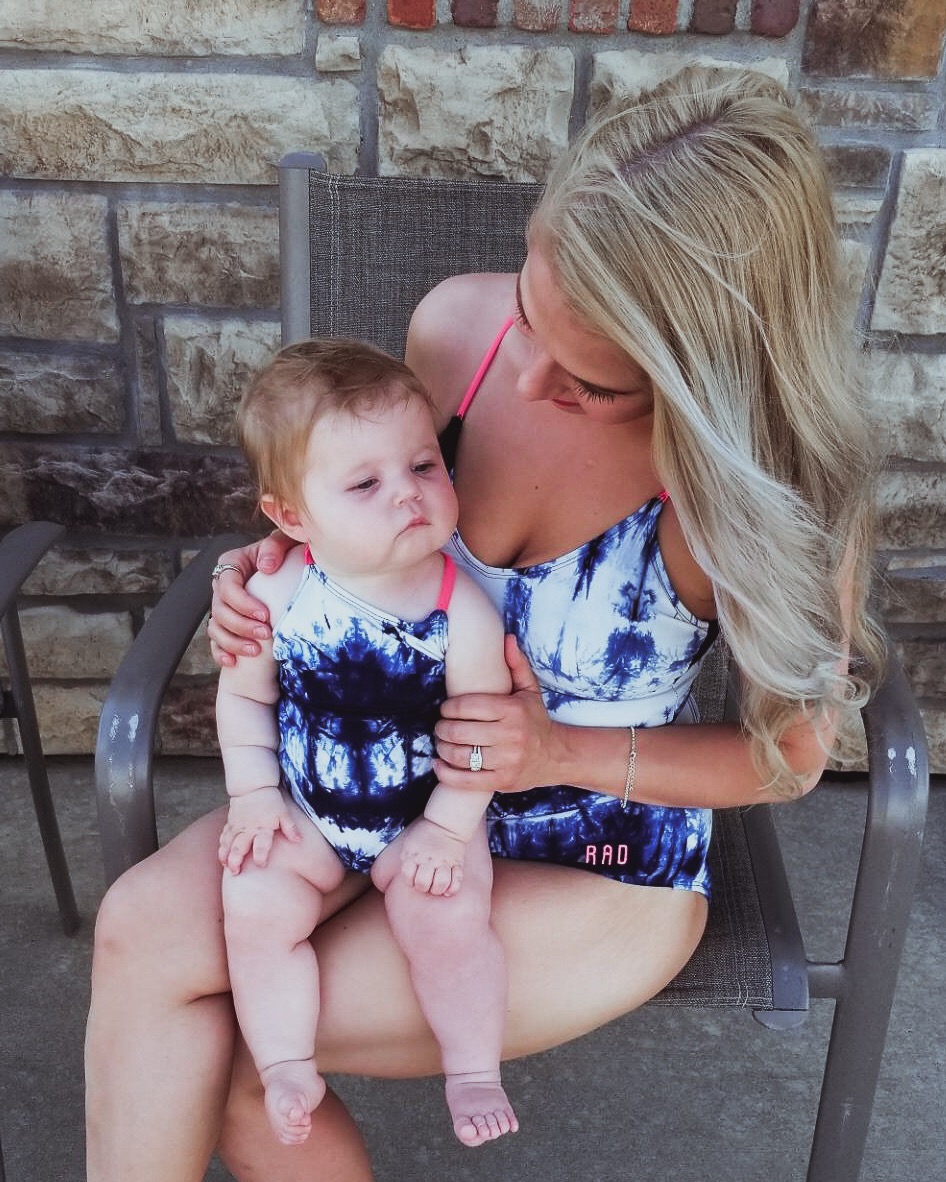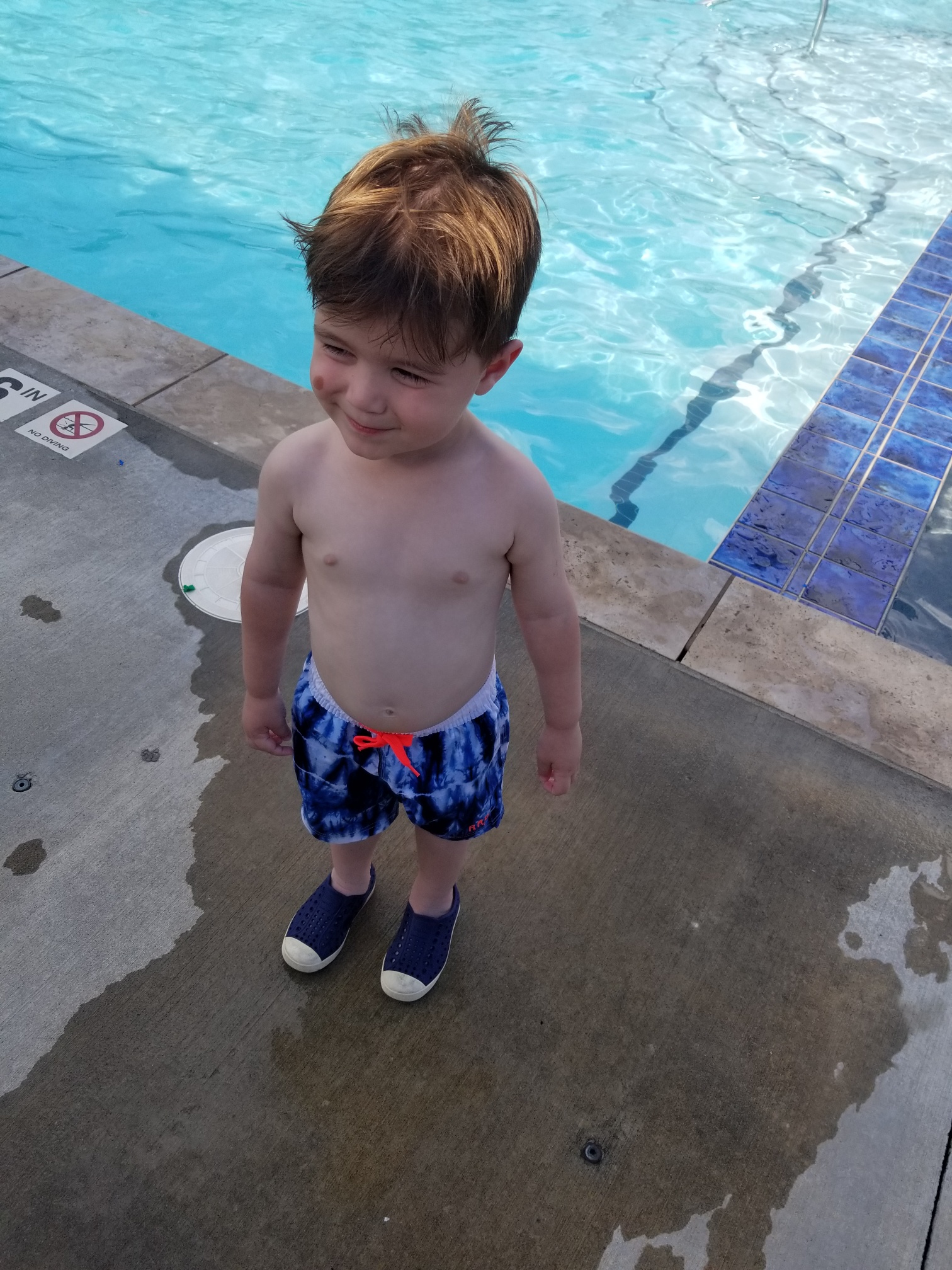 [Swimwear / Colton's Swim Shoes]
No surprise that we have matching swimwear. What mom doesn't love coordinating with her littles? [Click here for more of our twinning looks!]
I can tell that our swim lessons are really paying off. Colton can get himself in and out of the pool without assistance, plus he can float! Both of them are comfortable going underwater, which is huge.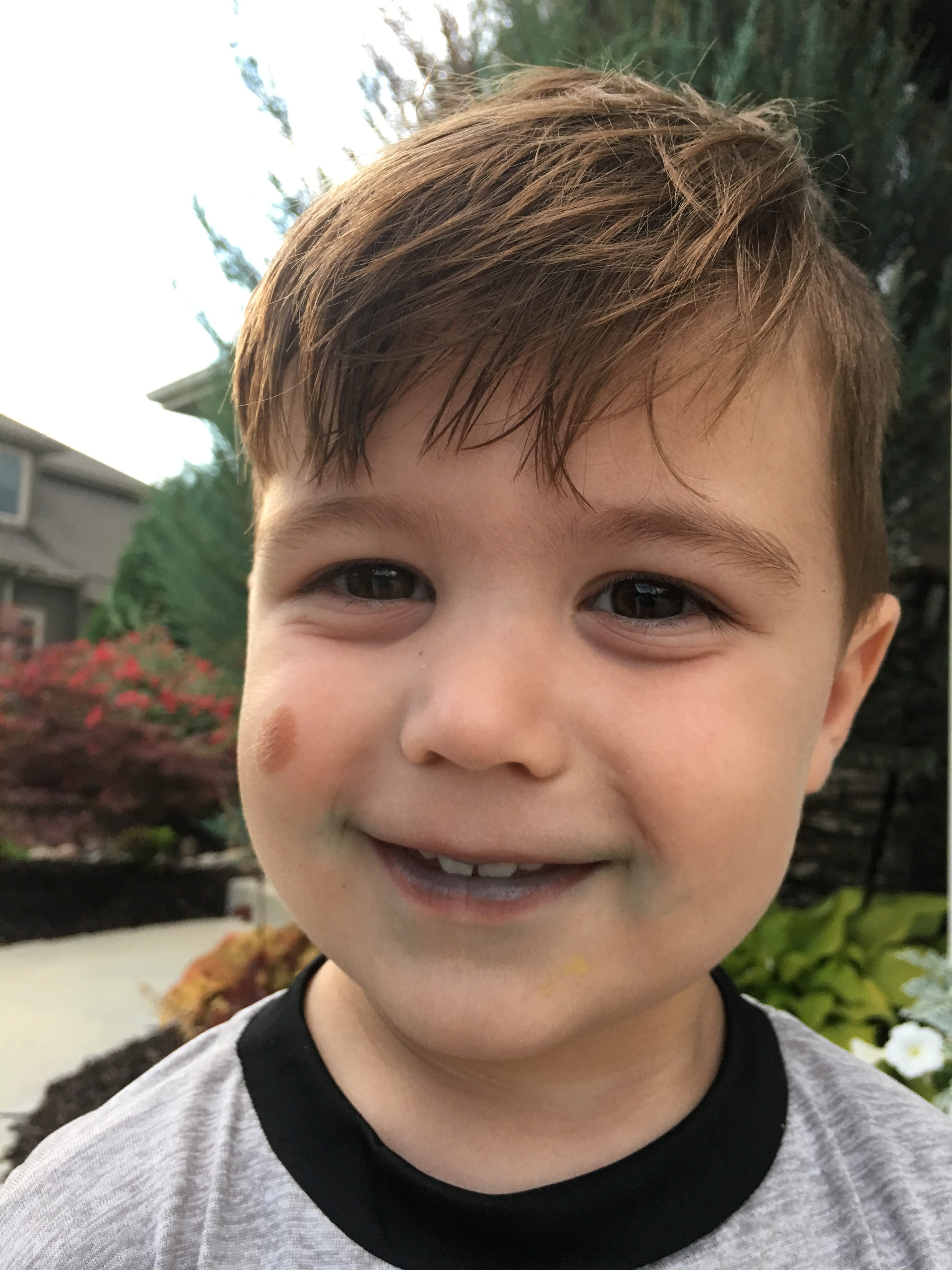 We meant to do a BBQ on Monday night, but we ended up staying at the pool so long that it was Blair's bedtime by the time we got home. So, I put her to bed [since we nurse to sleep, I'm the designated Blair Bedtime Parent] while the boys ran a couple errands. They brought home ice cream and Colton enjoyed a blue popsicle, if you couldn't tell from the pic.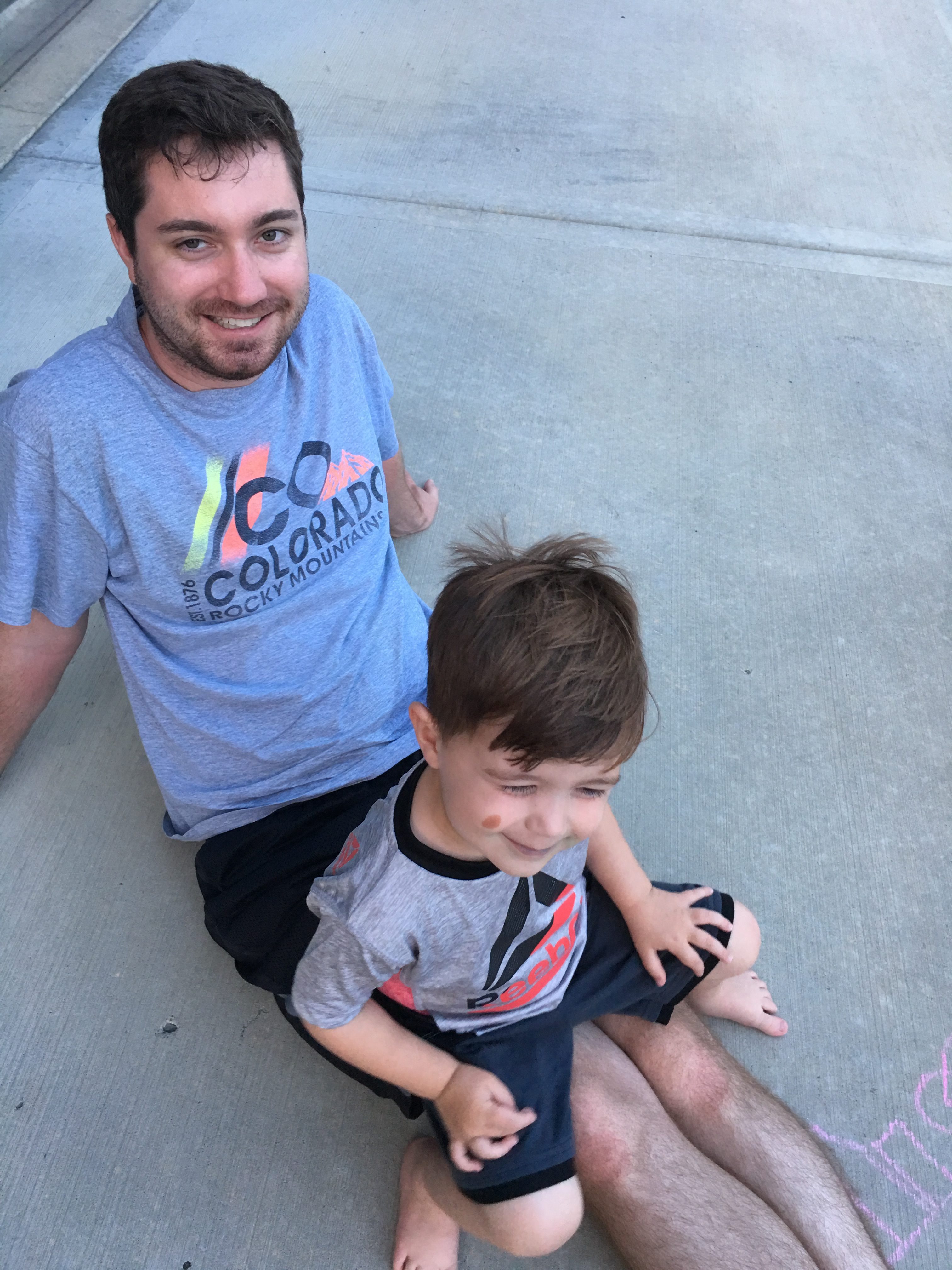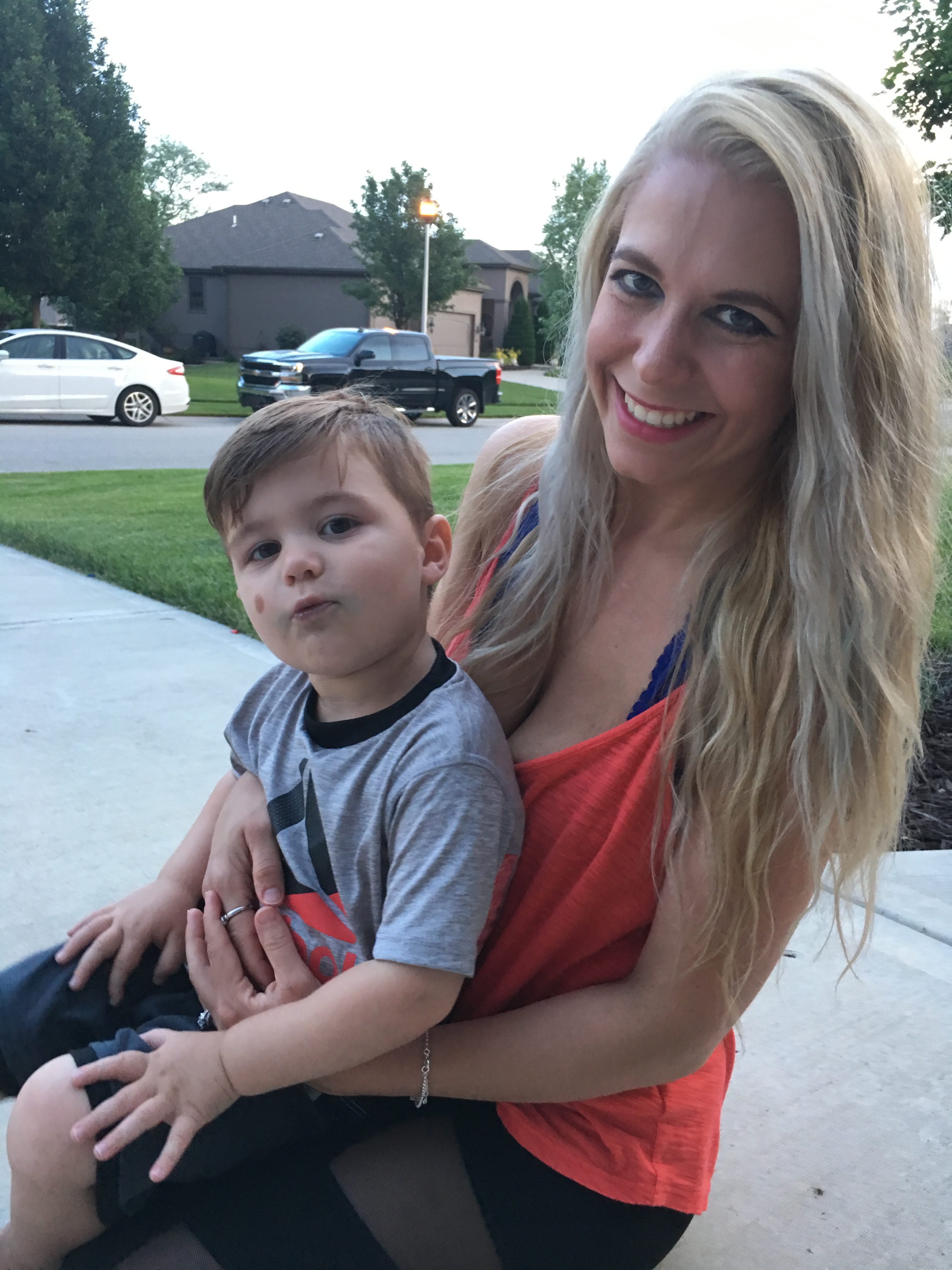 Colton got to stay up late hanging out with us on the driveway, since Blair was already asleep. We did water table, sprayed each other with the hose, and just hung out and talked.
And that's our Memorial Day Weekend Recap 2018! It was a great weekend with lots of family time, which is always the best. I'd love to hear how you spent your Memorial Day weekend, too! Let me know in the comments below.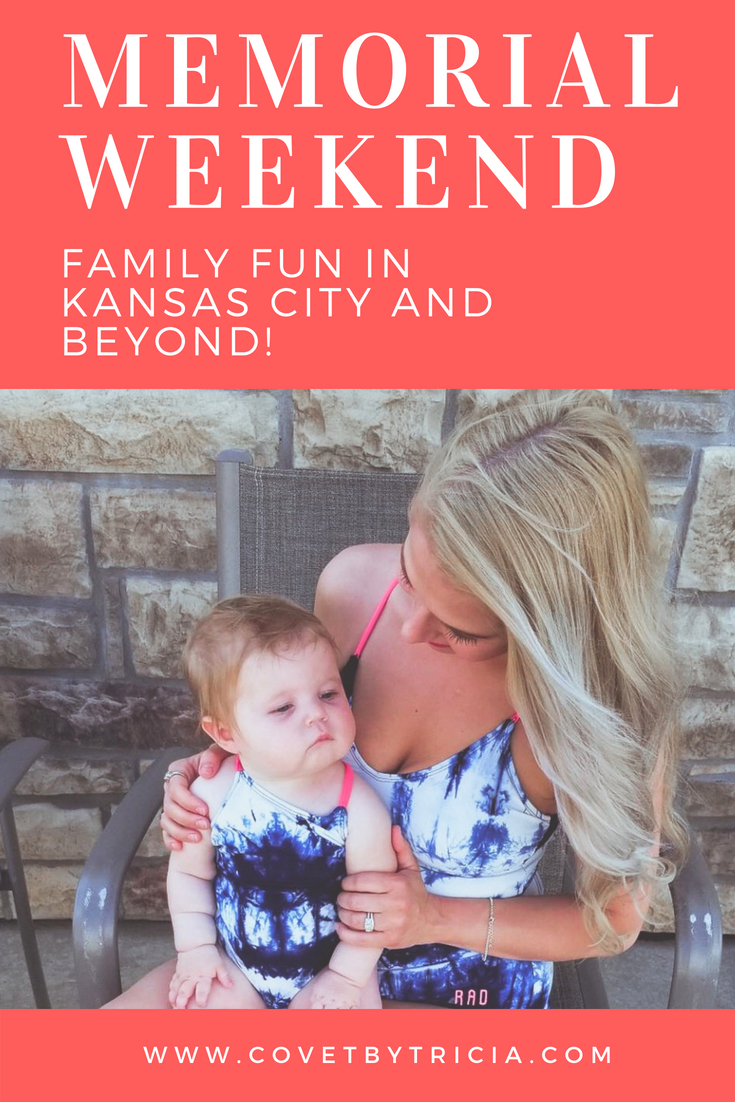 Pin this Memorial Day Weekend Recap 2018 for later!
More Family Fun: