Last weekend, Hubby and I had a day date at Prairiefire, one of my favorite destinations in Kansas City. Before kids, I never embraced the day date… but now, it's much easier to get someone to watch the kids during the day [when the sitter doesn't have to deal with bedtime]. So, day date it is! And after the movie [that my husband picked!], I pulled him into Threshing Bee, a fun local boutique, to check out some jewelry [that I picked]. Read on to see the fun monochrome Kendra Scott jewelry look I selected!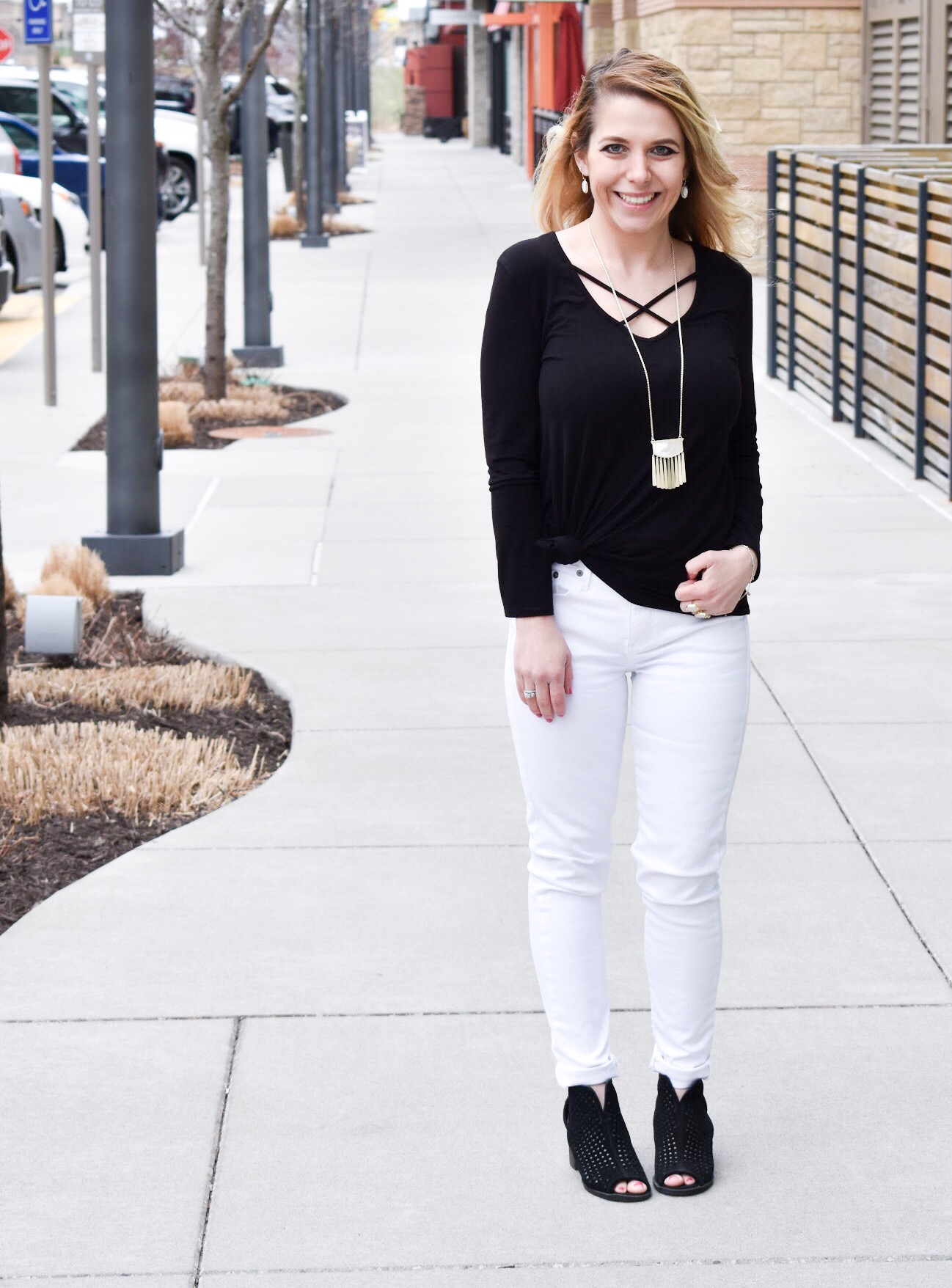 Shop this Look: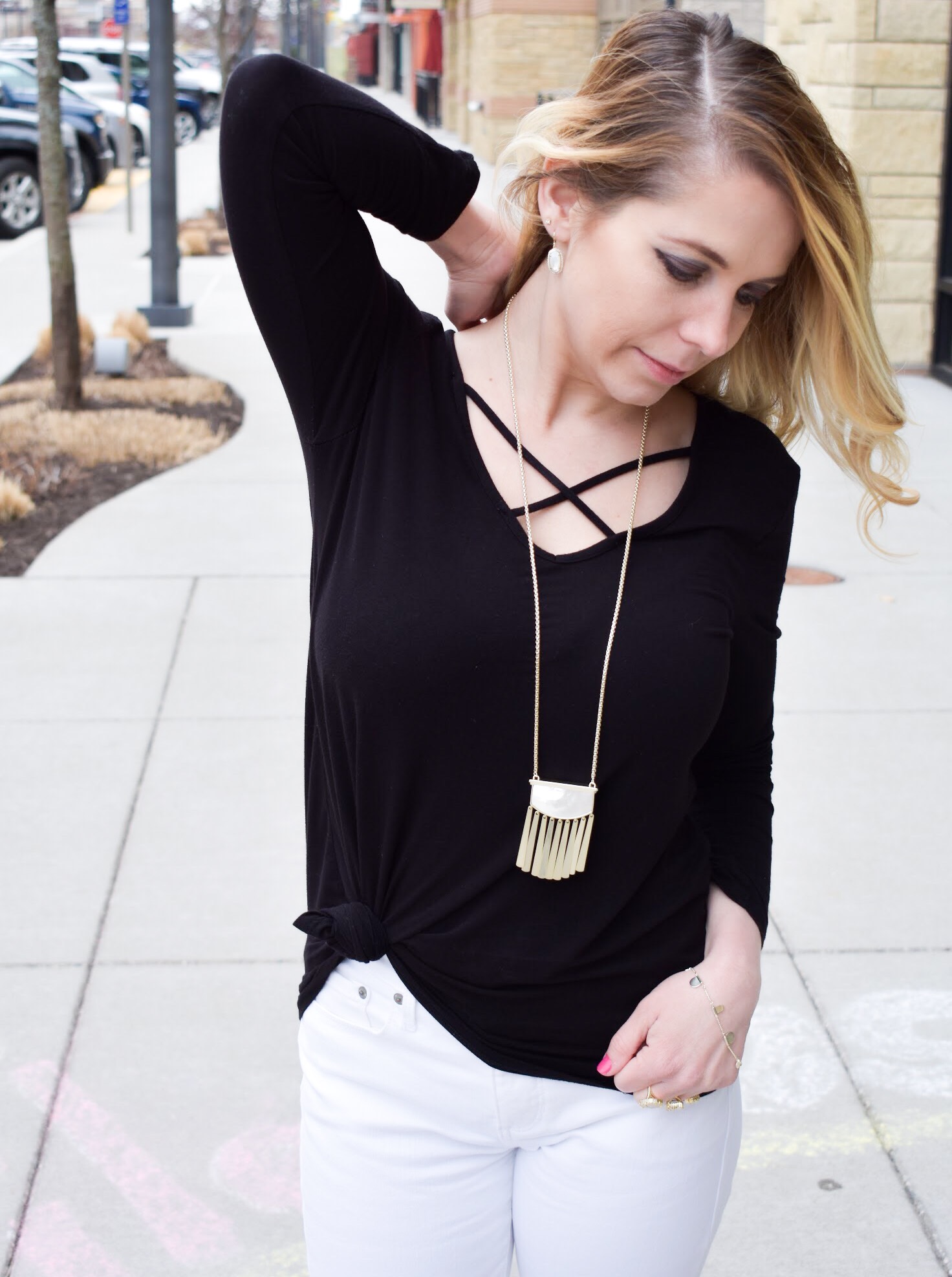 The people at Threshing Bee were super nice and let me style a few of their Kendra Scott pieces, which was lots of fun. I felt like a real stylist. Which was actually a dream of mine way back when… you know, before law school. And law school debt.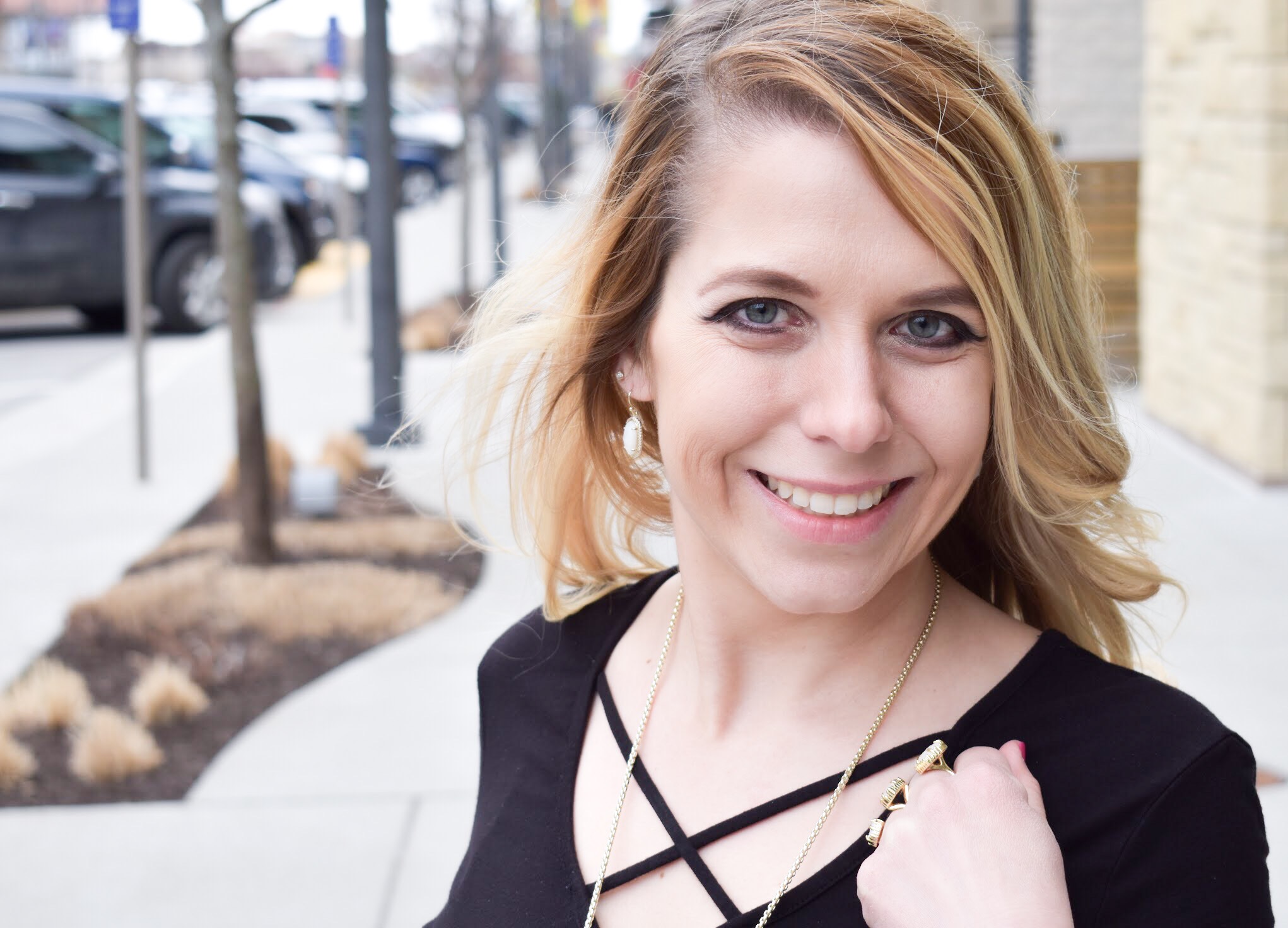 If you haven't been before, Threshing Bee is set up as a collection of multiple boutiques under one roof. A super fun concept!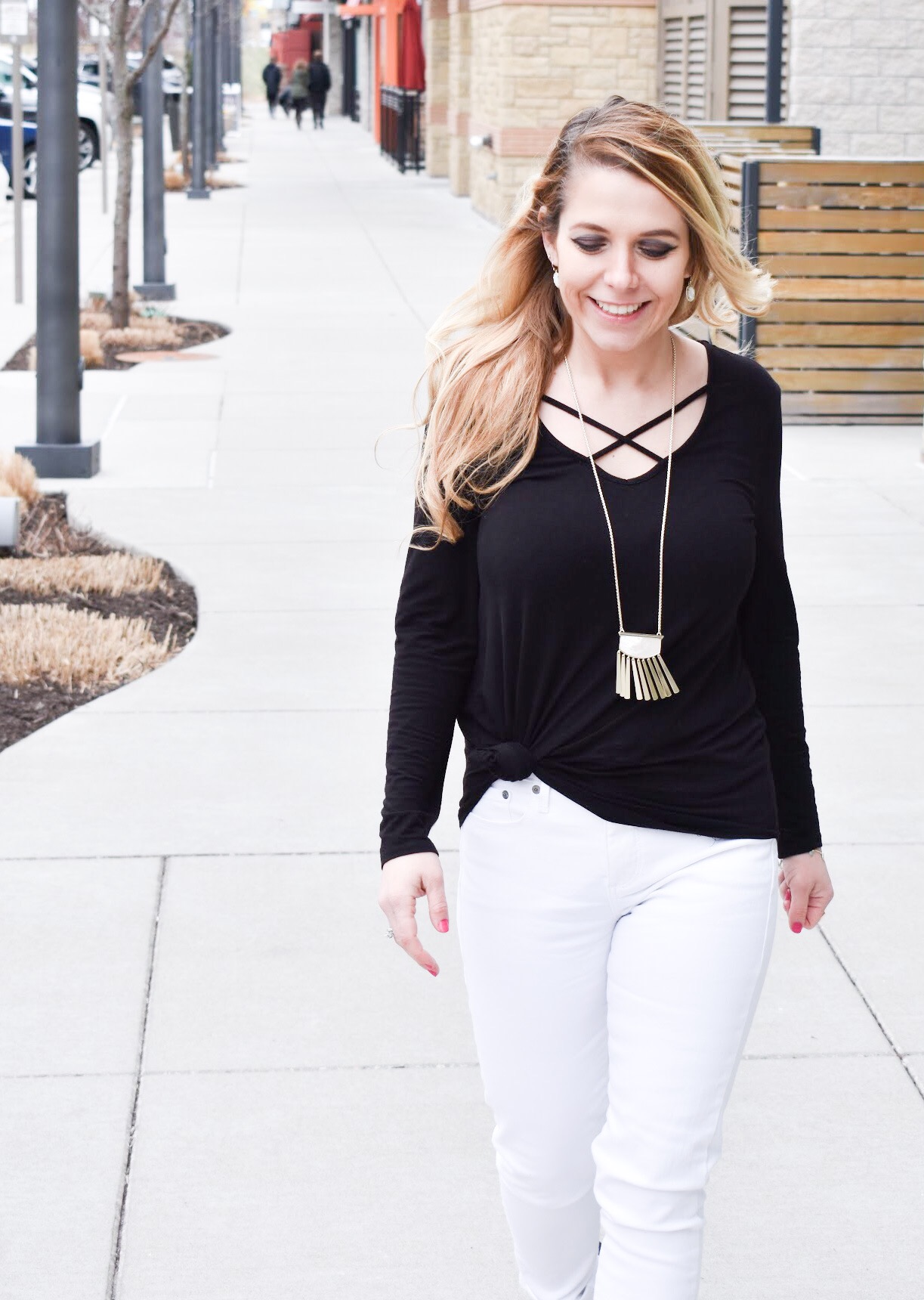 And one of the boutiques, Adorn, is having an amazing sale on Kendra Scott jewelry this week: 20% off all Kendra Scott! I'm a big Kendra Scott fan and it's hard to find deals on her stuff, so make sure to stop by this week if you're local to Kansas City.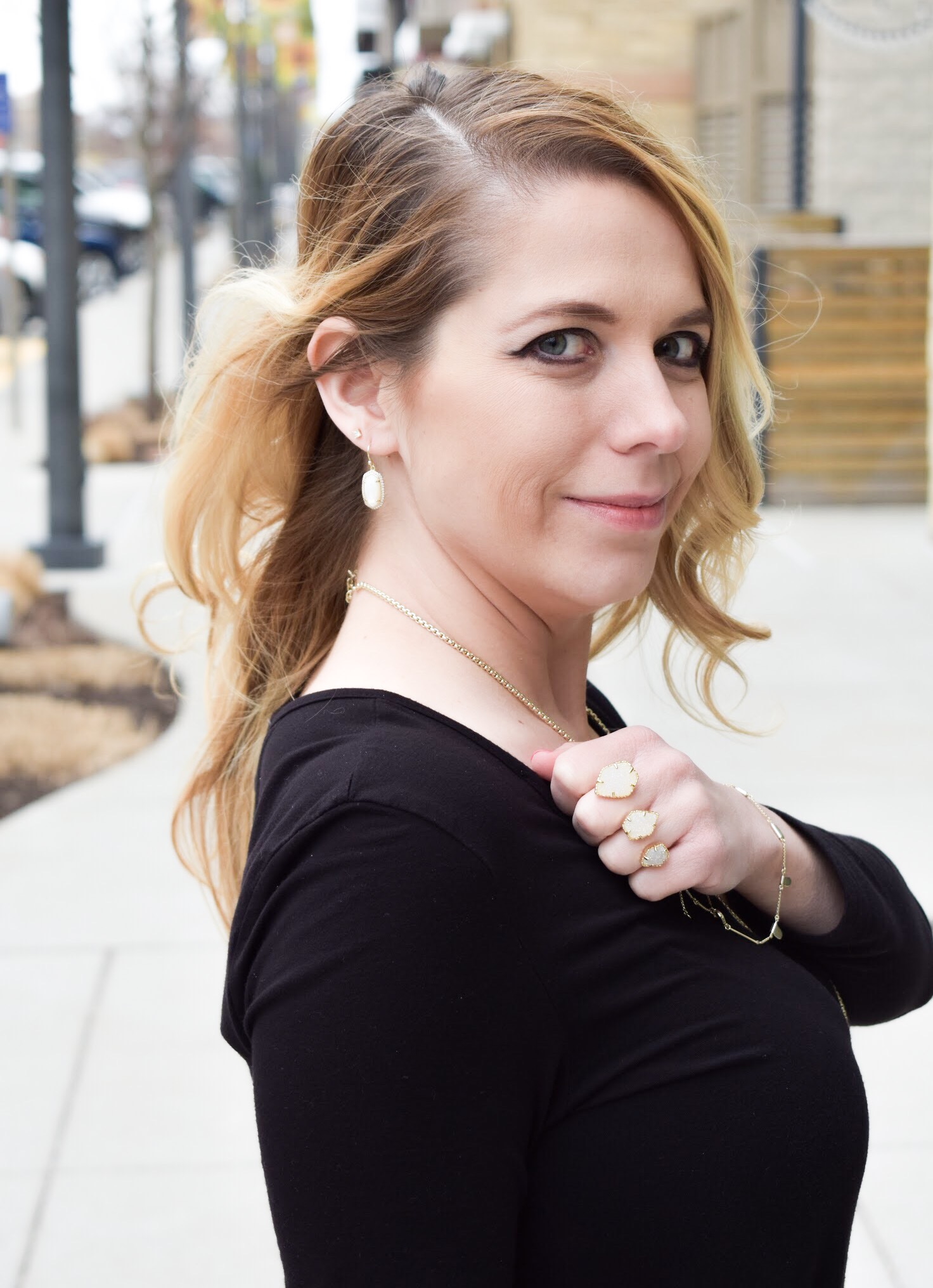 Of course, I gravitated toward a monochrome Kendra Scott jewelry look. No surprise there!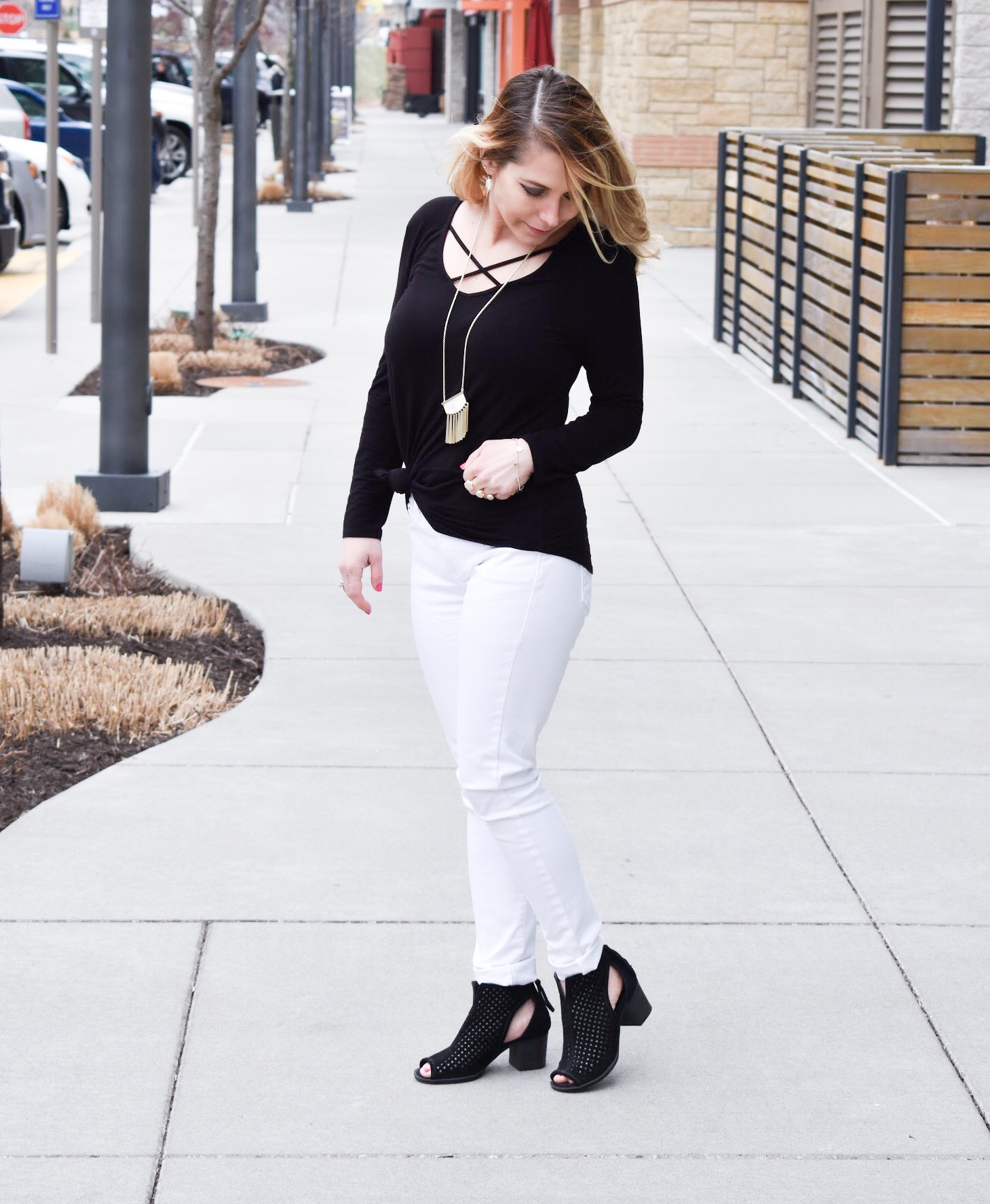 I love the fringe on this necklace, too. If you wear a lot of basic tops like me, then statement necklaces are a great way to dress up your look.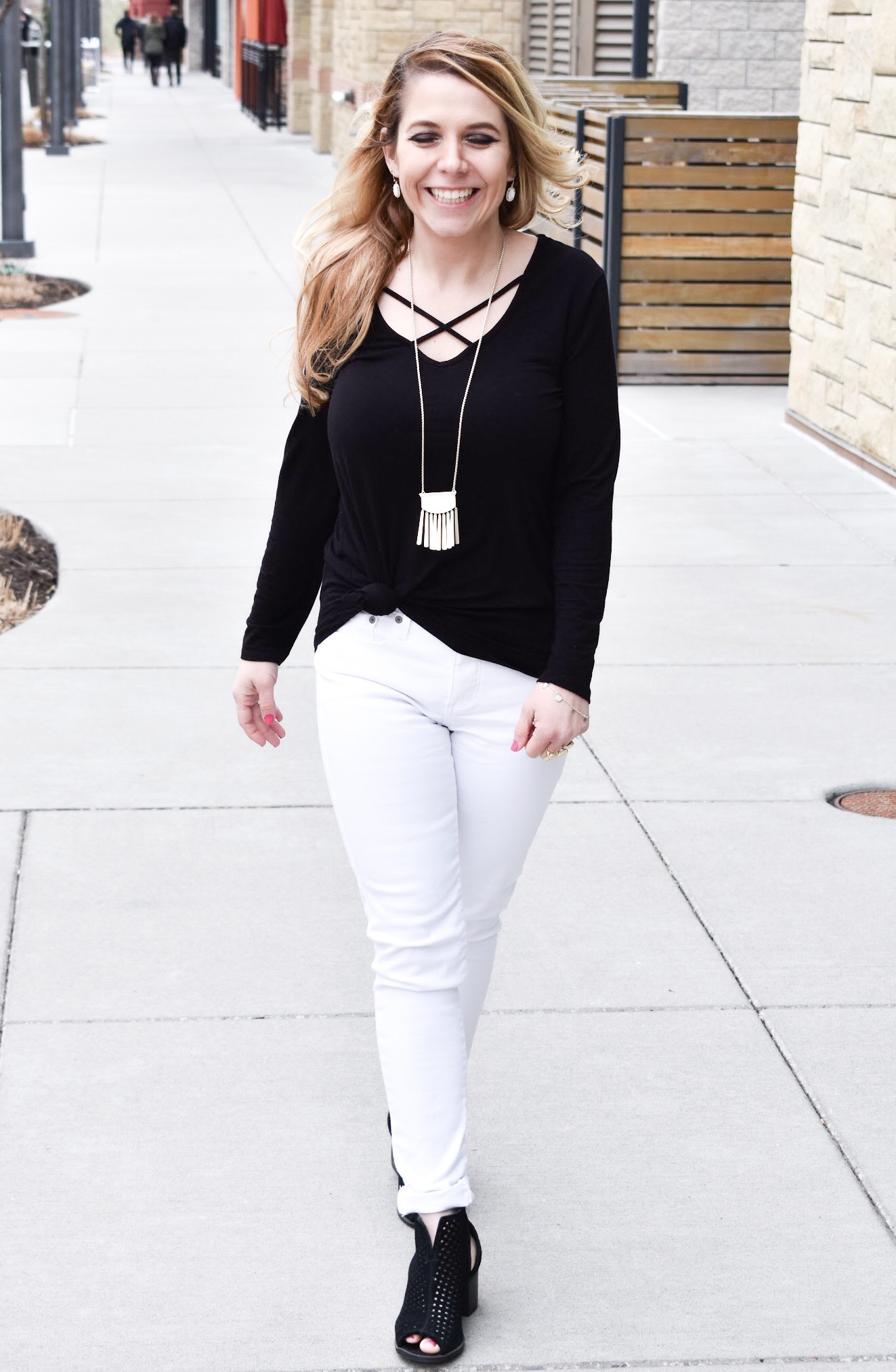 My husband is my blog photographer 95% of the time. He makes me laugh, a lot.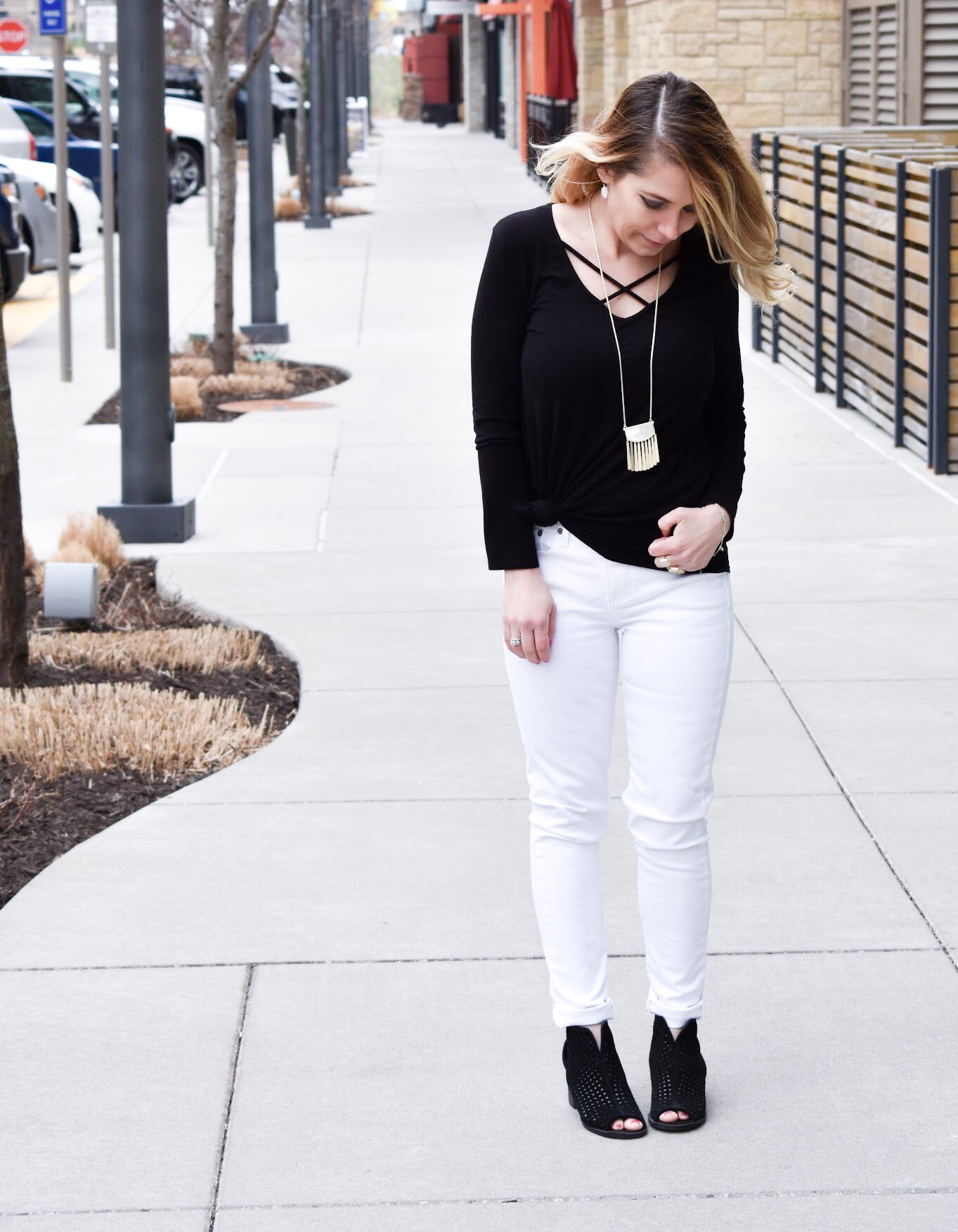 On our day date at Prairiefire, we finally got around to seeing Black Panther. I just Googled and turns out, Black Panther was released on February 16. So we were only like, 2 months behind.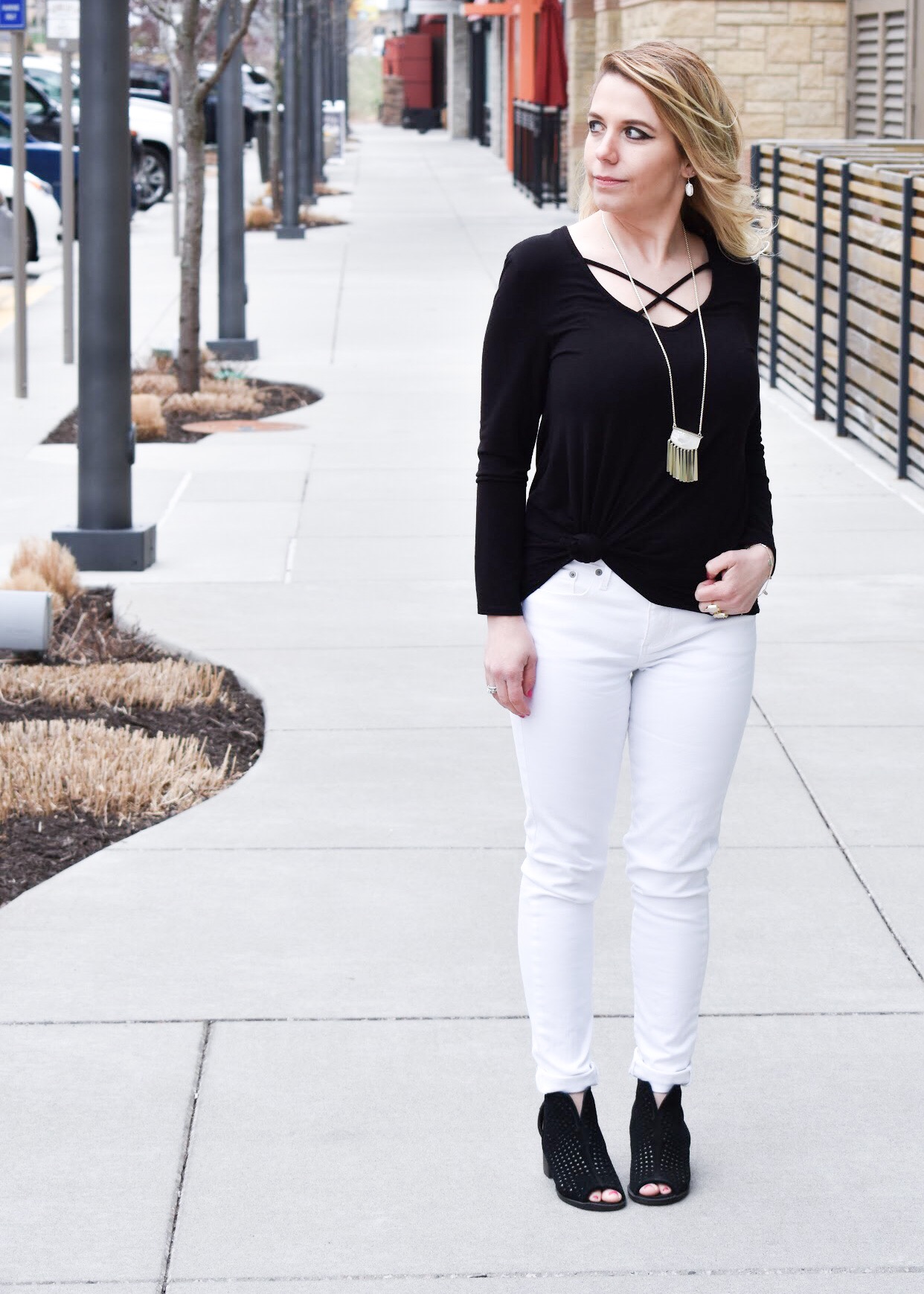 My husband loves those superhero movies, and I actually like them pretty well, too. Well, I like the Marvel universe ones. DC movies are so bad that I won't even watch them.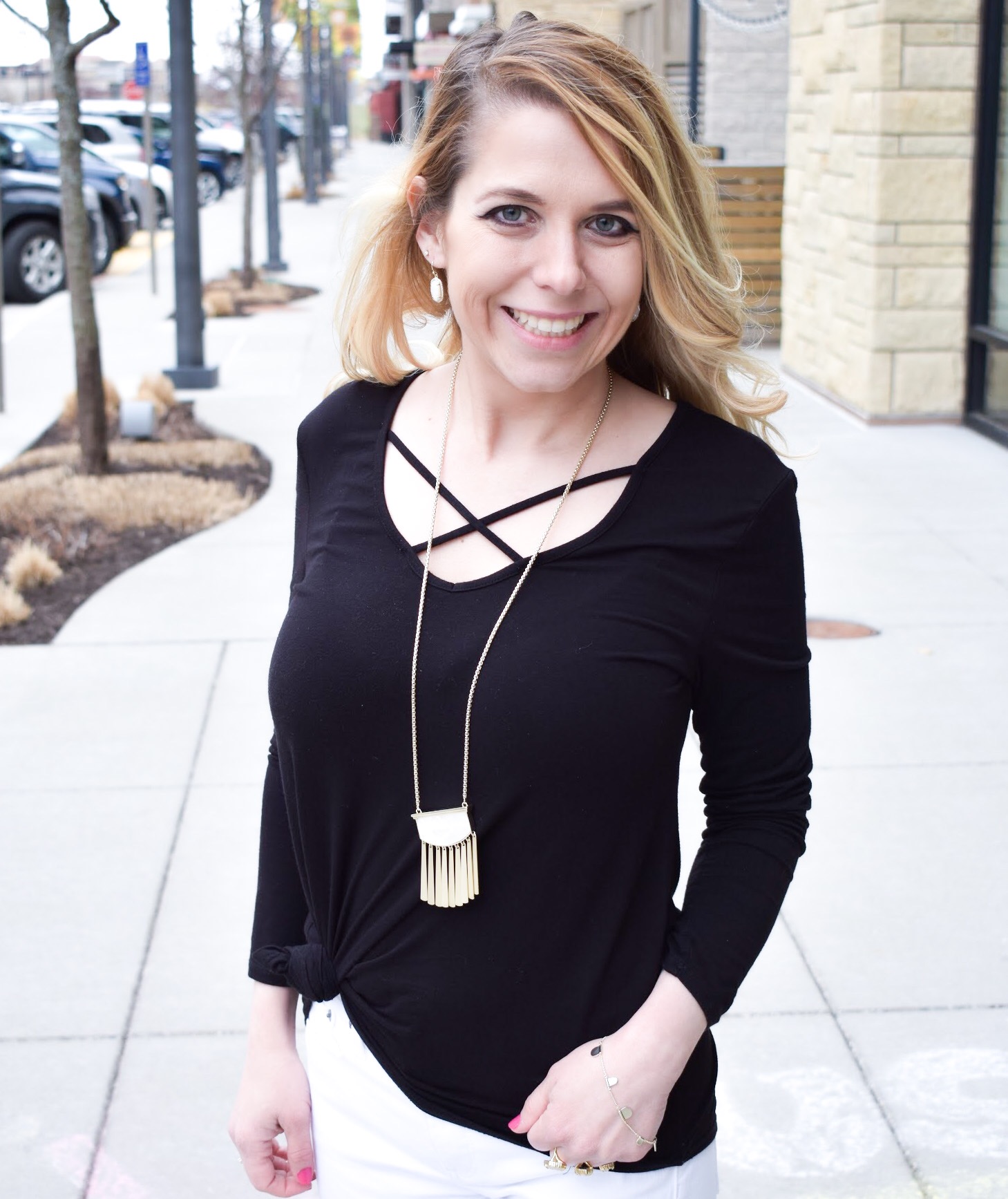 But can I just say how much I'm looking forward to Deadpool 2? As in, I've already reserved our tickets for opening weekend.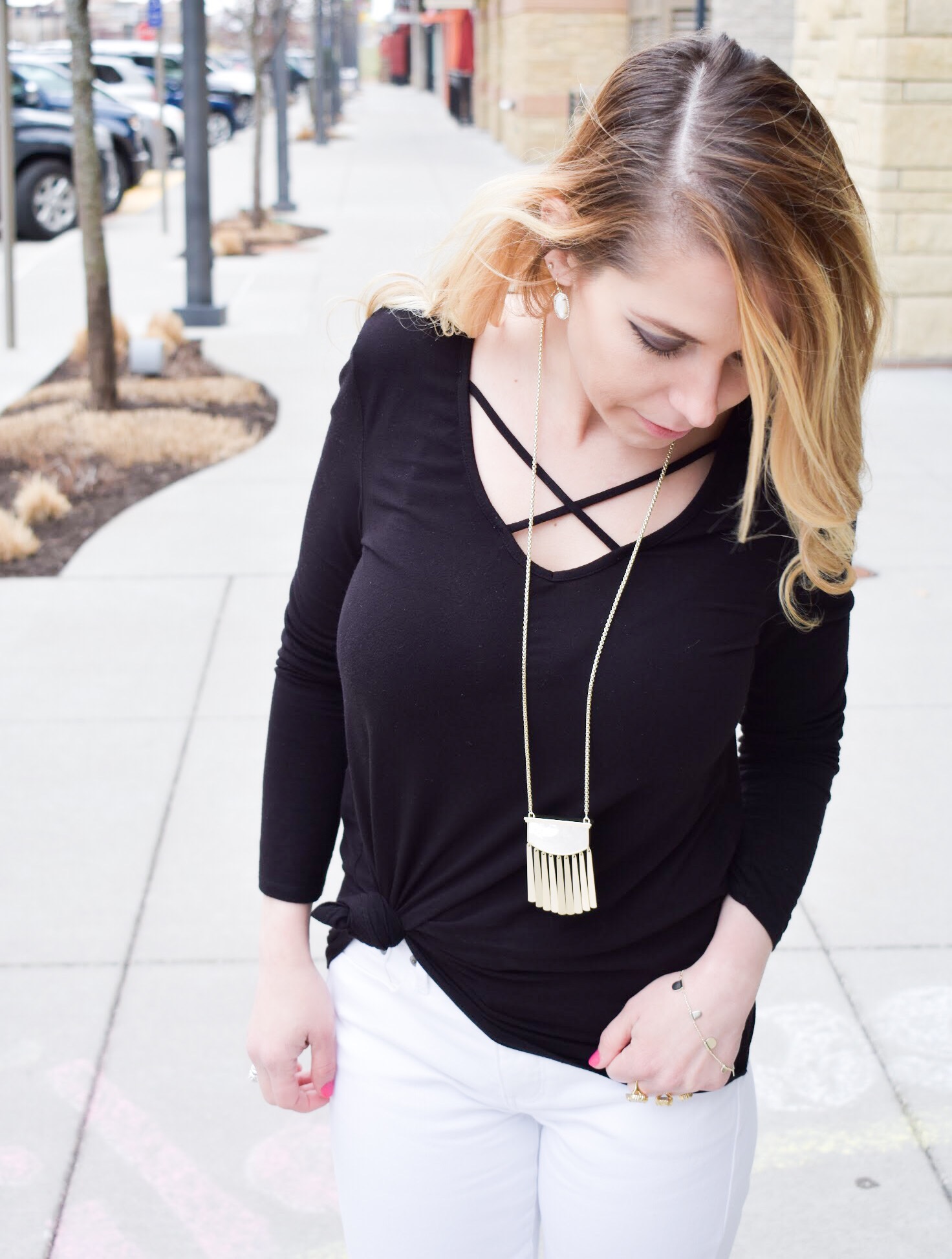 I am kind of a little bit obsessed with Ryan Reynolds. I'll watch anything he's in.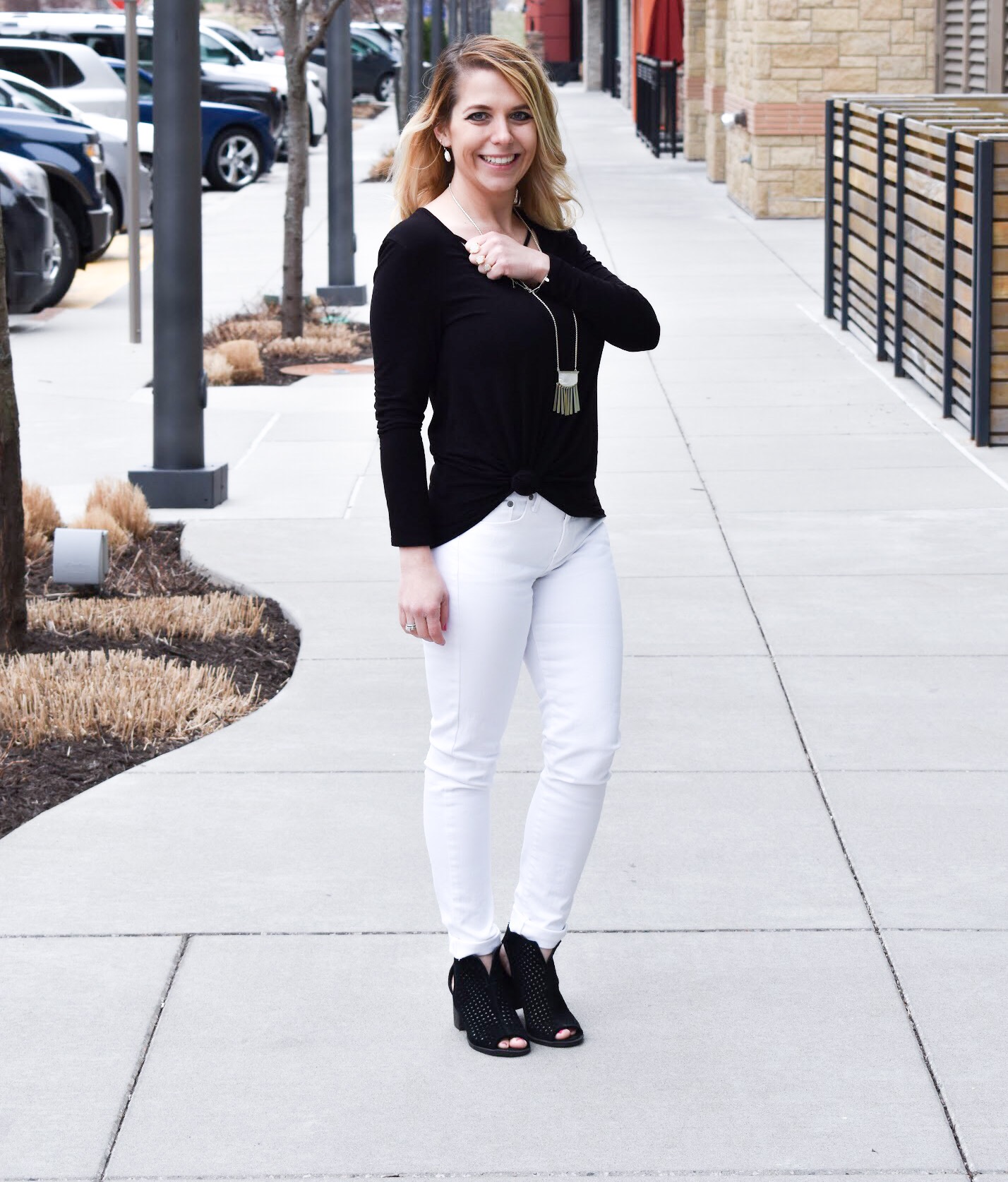 Deadpool is literally my favorite movie of all time. I doubt many people would guess that about me.
My second favorite is The Wolf of Wall Street.
Third favorite is Brokedown Palace.
But if anyone asks, I always say Brokedown Palace. Because I get weird looks if I say either of the others.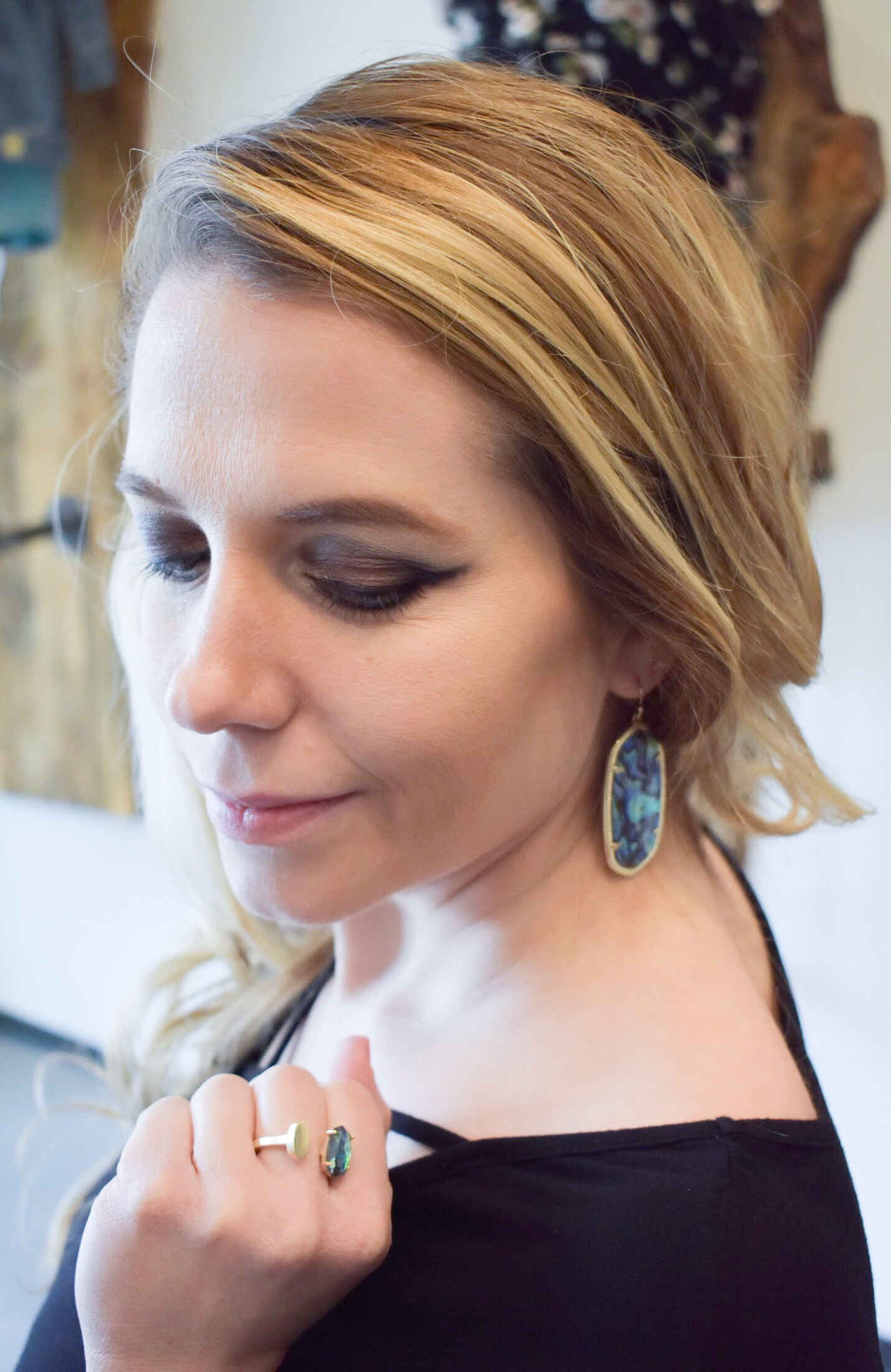 Annnnnywaaaay [I always say that like Joel McHale in my head]…. here's another fun look I styled with Kendra Scott pieces. These stones are so unique and would go with so many outfits.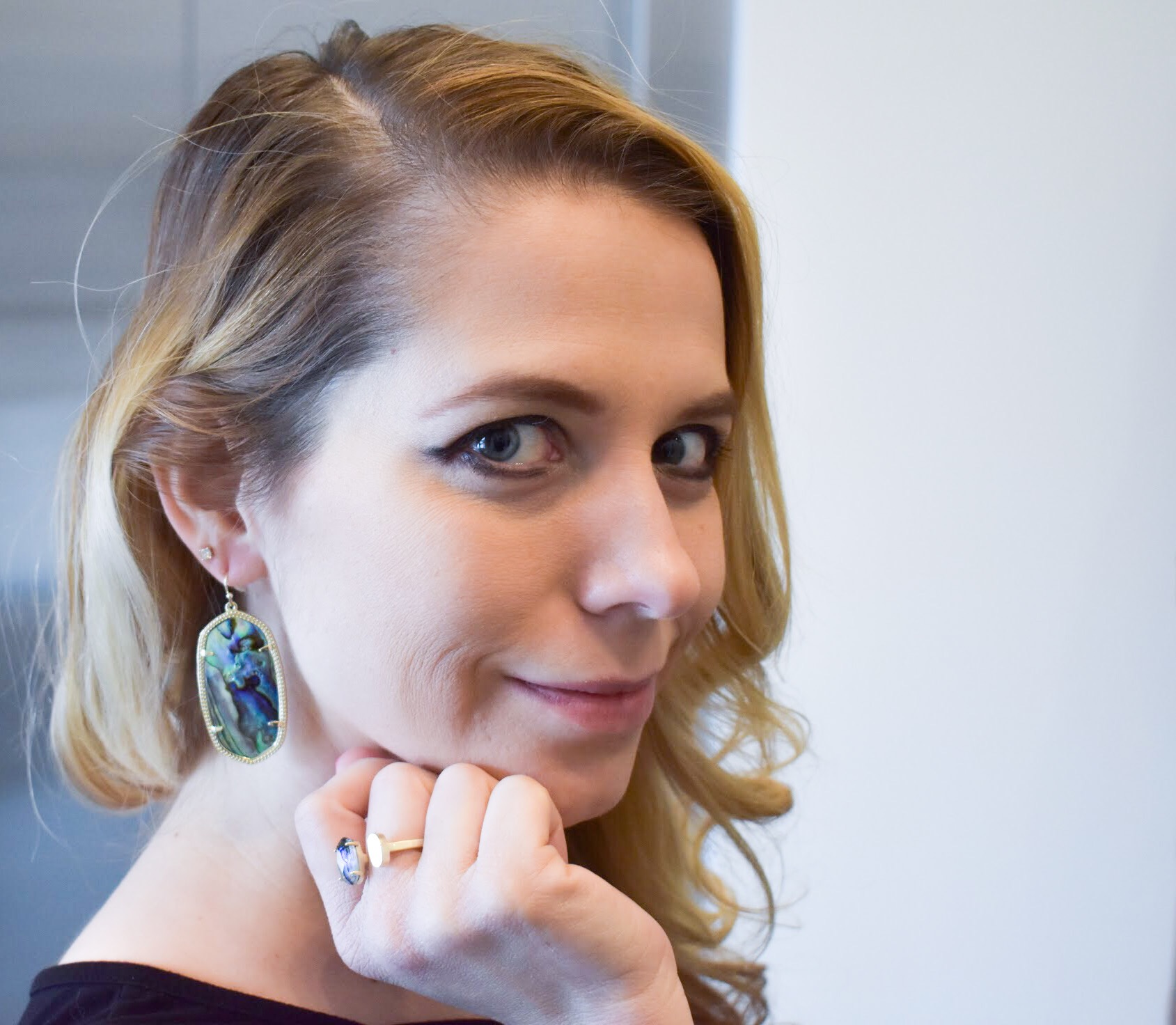 Oh, and here's a little PSA if you didn't know… Joel McHale has a new show on Netflix. Although it's basically The Soup re-booted. Still funny, though.
So to recap… 20% off Kendra Scott jewelry at Threshing Bee at Prairiefire [Overland Park, KS], I have strange taste in movies, and Joel McHale has a Netflix show. This was a fun post.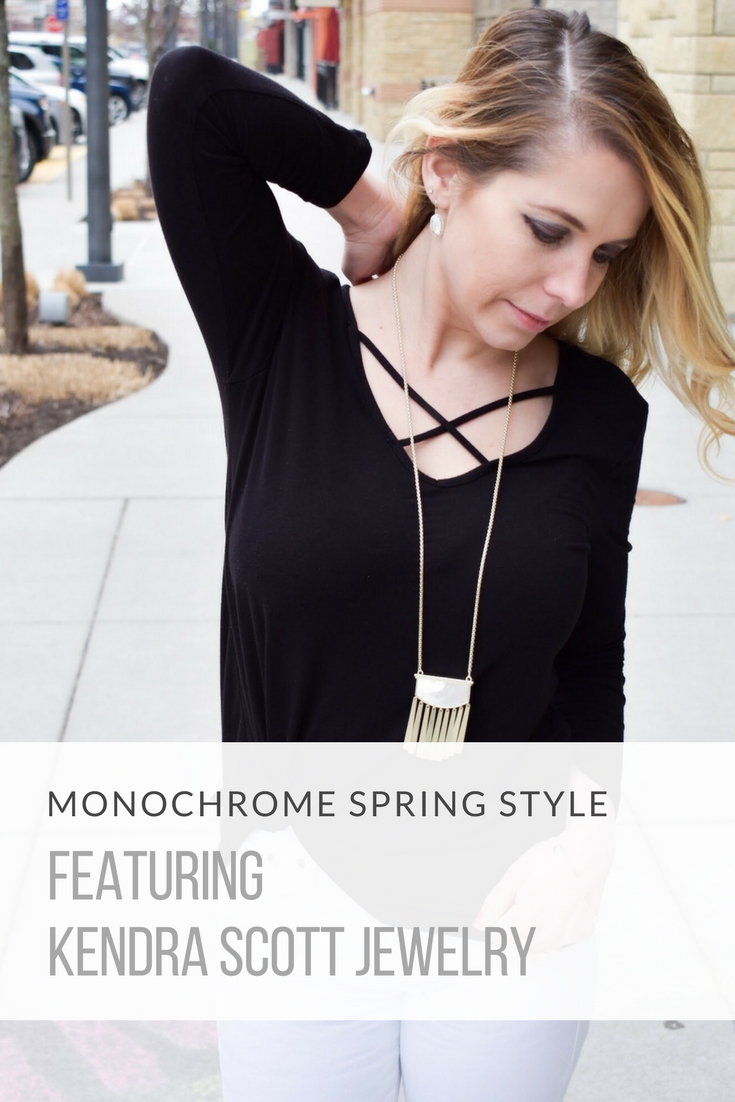 Pin this Monochrome Kendra Scott Jewelry Look for later!
More Spring Style 2018 Inspiration: